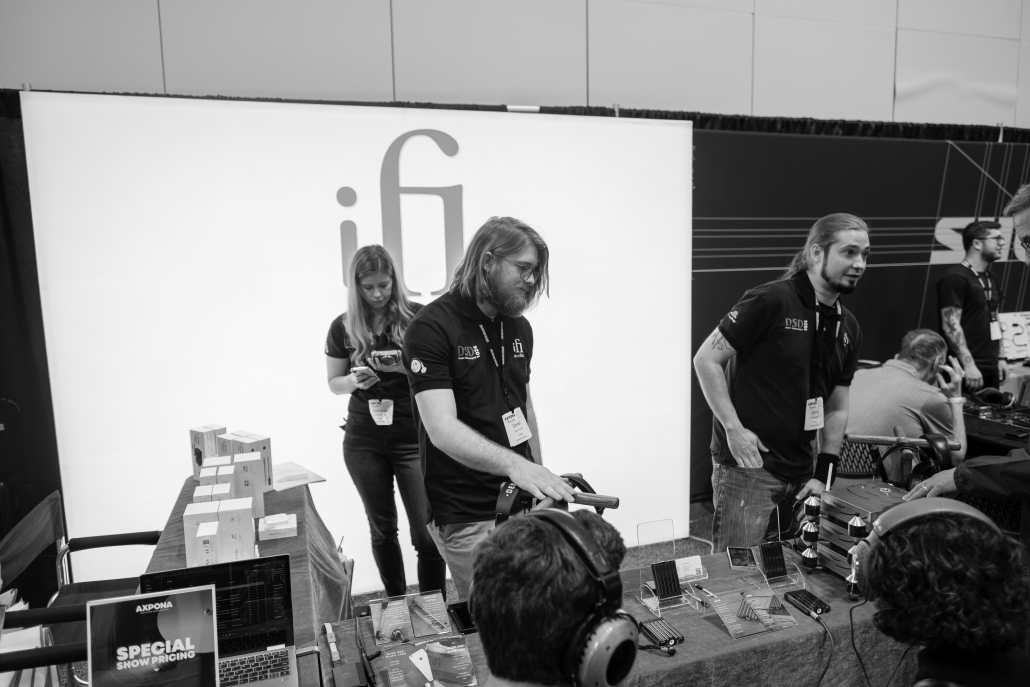 Ifi, a company known in the personal audio community as a builder of gear that is both affordable and terrific sounding at prices that most enthusiast can afford, was showing their stellar affordable designs.
<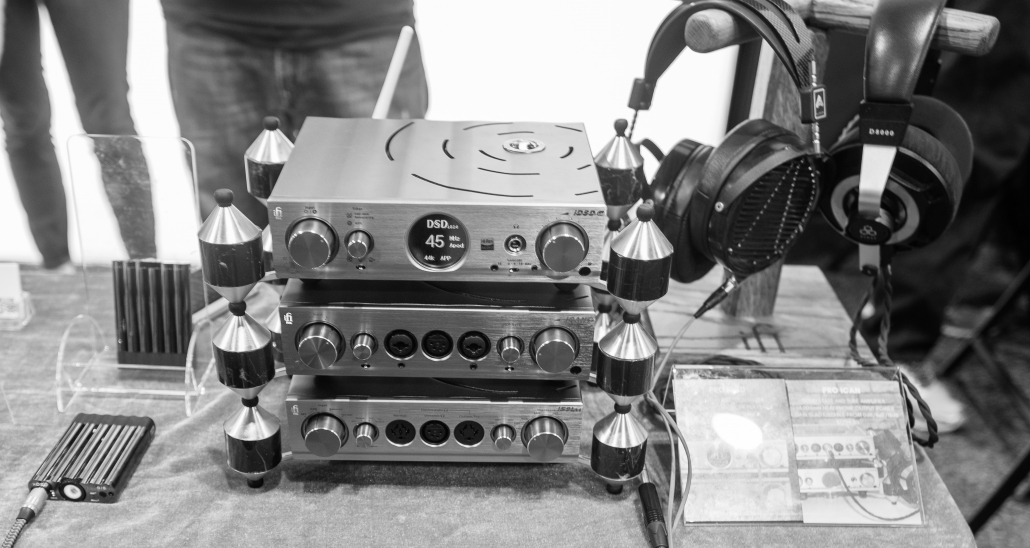 The new Pro iDSD plays all digital formats from MP3 up to DSD producing high-quality music reproduction. The Pro iDSD also plays MQA files and for the first time in any product brings DSD1024 to the personal audio market. The Pro iDSD uses a quad-stack of high-performance Burr-Brown DACs to deliver bit perfect music. The high-quality built-in headphone amplifier is capable of driving most headphones currently manufactured and offers a nice one box solution for streaming and headphone listening.
Priced at $2499 the Pro iDSD can stream Tidal, Apple Play as well other streaming services. This unique design is future proof and will provide digital streaming at its finest. Impressive to look at and a marvelous listening device. Whether you're in the market for an excellent entry level DAC or a world-class listening device, IFi Audio products offer everything you need to make your music more enjoyable. Enjoy the high-quality MQA sound with your favorite headphones. The iDSD is impressive in design, built to last and offers exceptional value.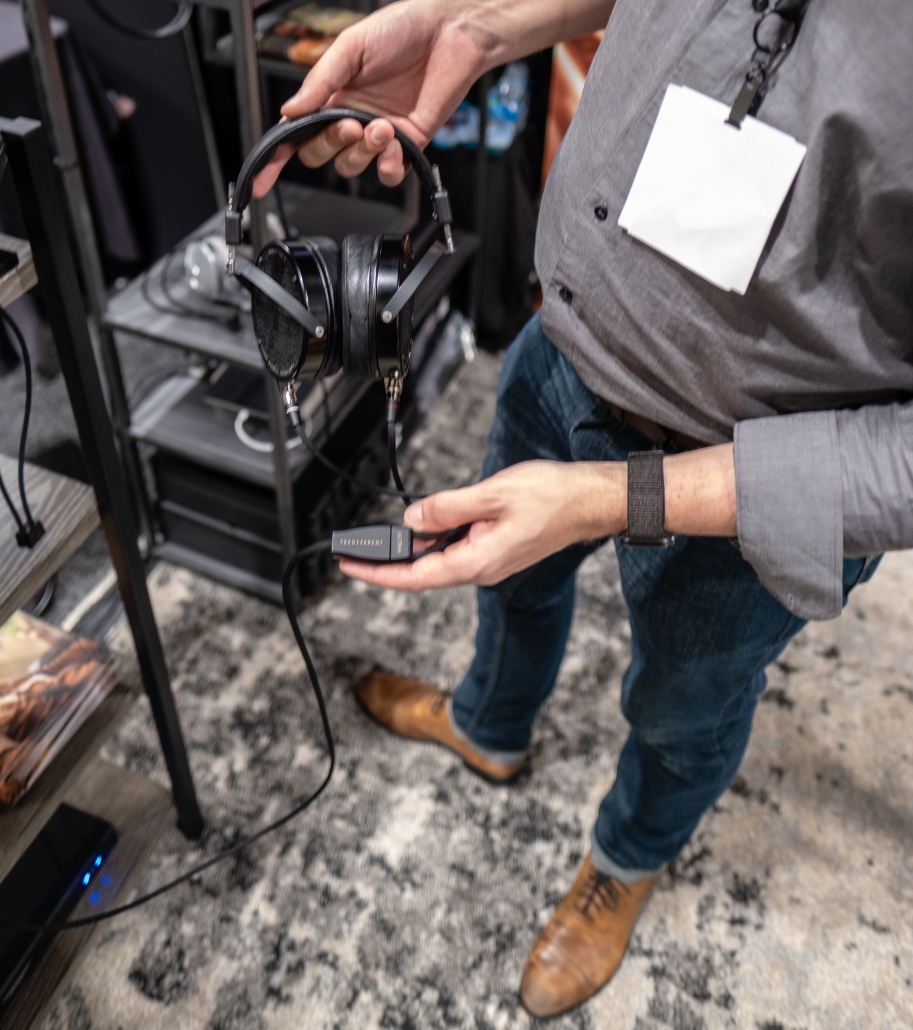 Transparent Audio was offering their new network headphone cable, available in 6, 10, and 20-foot lengths, the cable uses copper exclusively and had a clear and vivid sound making music enjoyable. Listening with the Audeze headphone the sound was musical and a pleasure to listen to.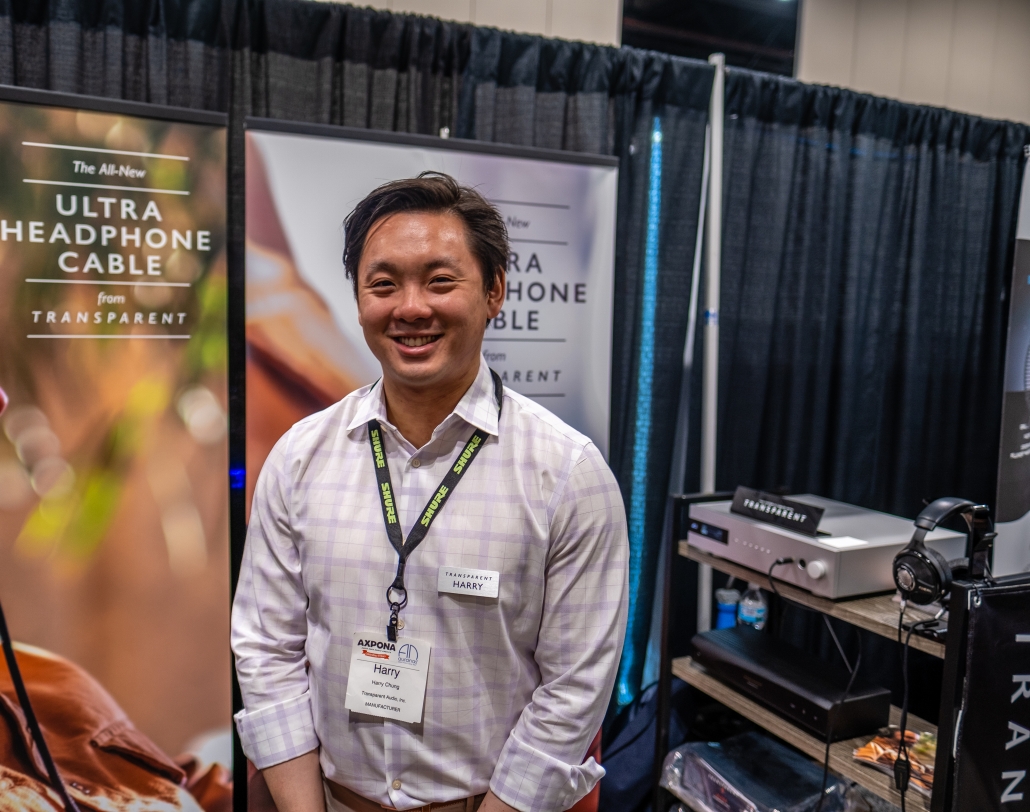 Harry Chung demonstrated the cable for Transparent on the Focal Utopia to Harry's right and emphasized that the custom designed cable can be ordered for any headphone currently in production starting at $1800 for the basic 6 ft model.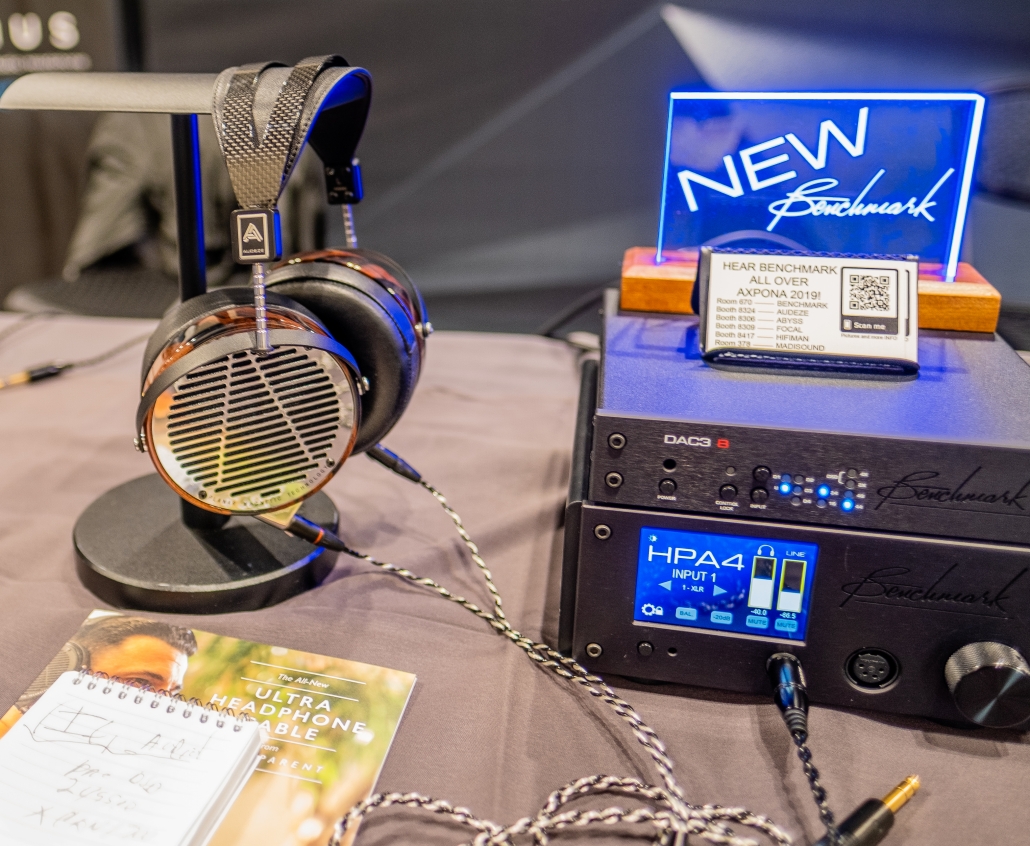 Audeze was showing the new Benchmark DAC3 B ($1,699) with the LCD-4 priced at $3995. The Benchmark HPA4 priced at $2999 incorporates a high-quality headphone amplifier with their award-winning DAC and drove the LCD-4 easily and made music come to life and the LCD-4 performance was exceptional.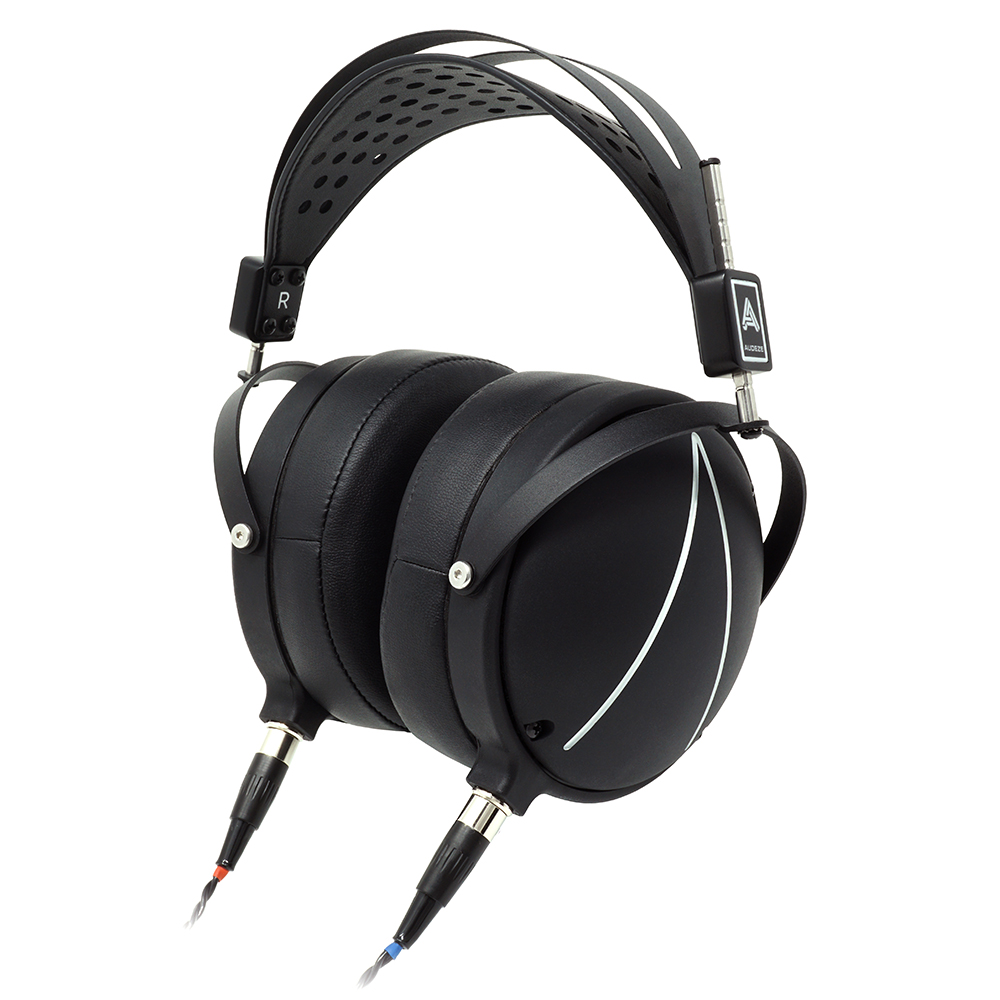 The LCD2 Closed-Back priced at $899 was lighter than the XC and had an incredible sound. The bass was exceptional and had exceptional planar transparency and detail retrieval this LCD2 Closed-Back design is a winner.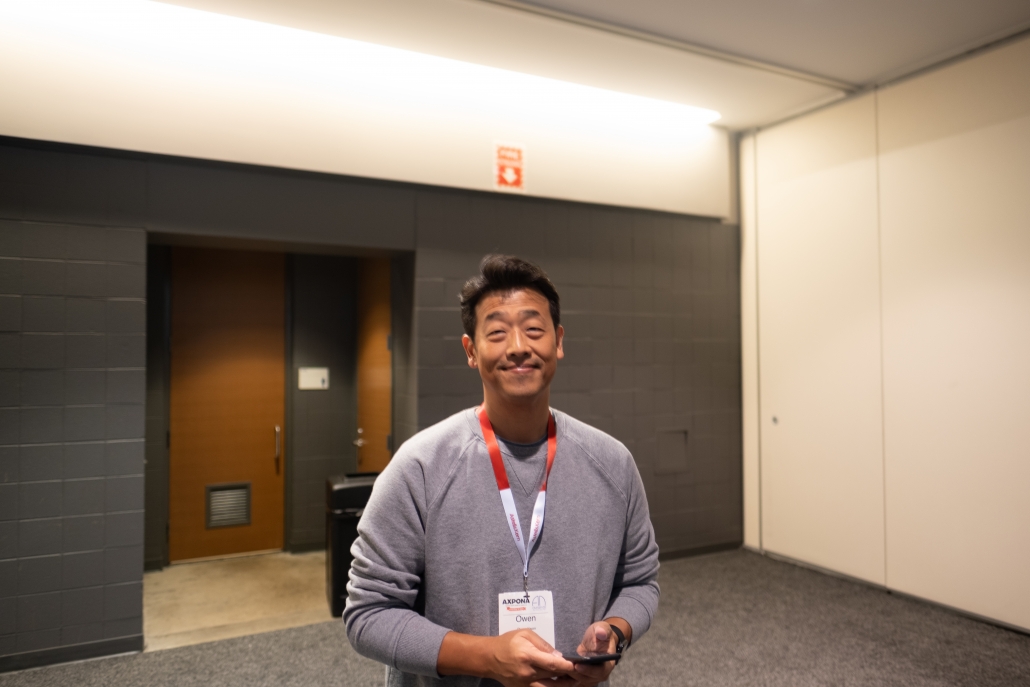 Owen Kwon President of Astell&Kern USA was showing the AK line. Owen's smile is infectious and his love of personal audio listening devices always shows the best that AK has to offer. Owen told me there were new products in development and we should see some of them in the fall.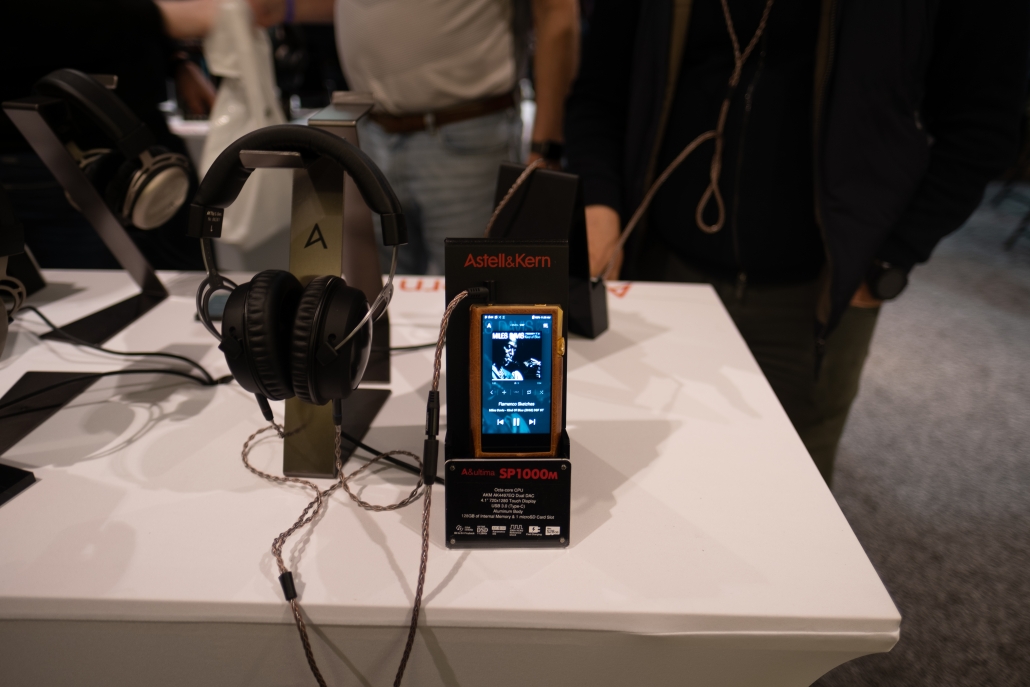 A&ultima SP1000M $3499 reference Digital player for AK creates a musical experience for anyone listening to digital music. The A&ultima SP1000M incorporates the latest in digital processing and the sound is some of the finest available in portable players.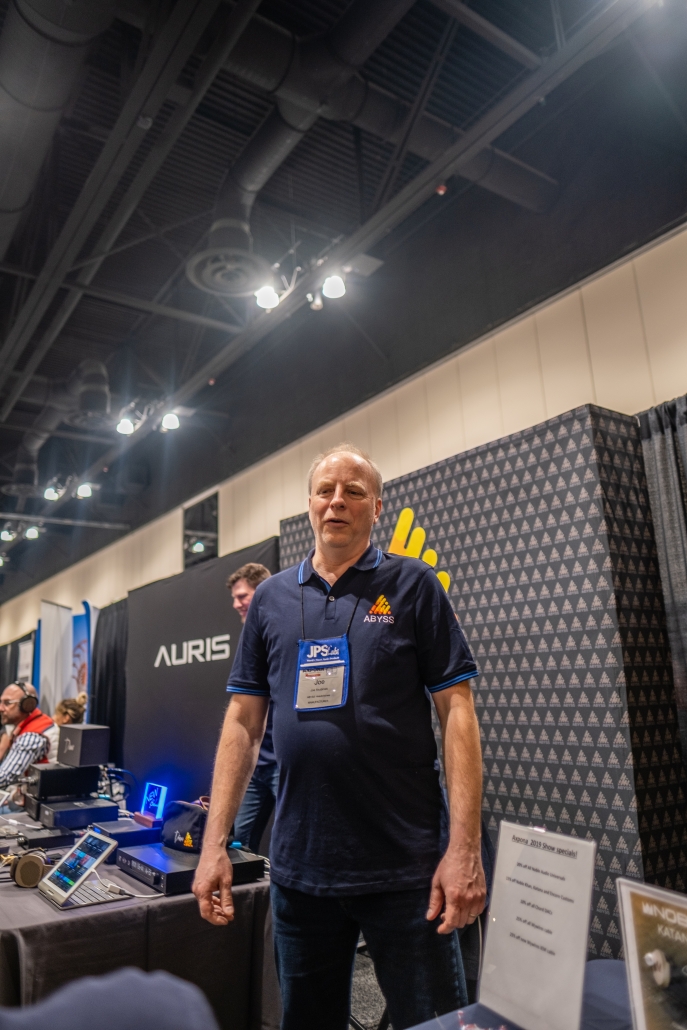 Joe Skubinski CEO of JPS Labs and creator of the Abyss line of planar headphones was present. Joe's designs continue to evolve and are world class reference transducers. Based in Buffalo NY the company manufactures high-quality cables in addition to the planar designed Abyss headphones. Joe brings a lifetime of audio experiences and offers exceptional products that will stir the soul.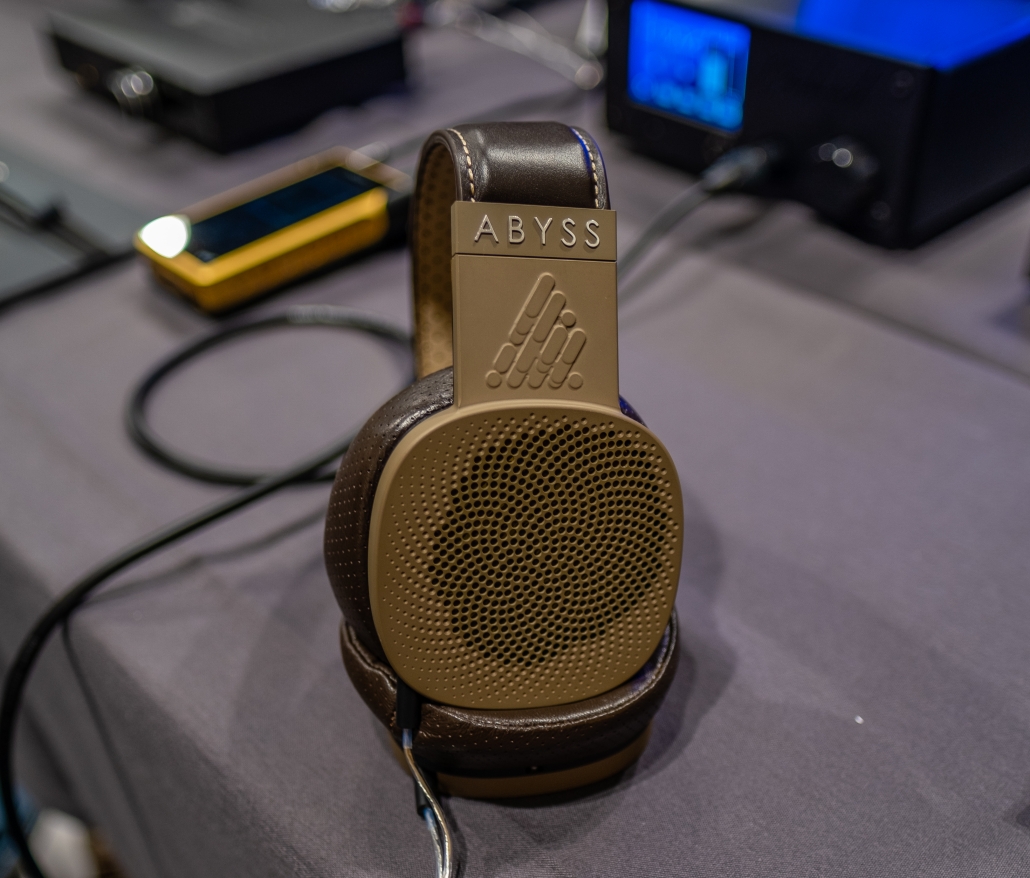 The Diana line of Abyss headphones starting at $2995 weighs 330 Grams making it a light planar. The magnetic headband is designed to adjust to the contour of your head. The 40-ohm impedance and 91DB sensitivity make this an easy headphone to drive with most headphone amplifiers. The sound is exceptionally transparent and has explosive bass, down to 7Hz, with a fantastic midrange and soaring musical highs.
The comfort is exceptional and continues to impress me with its transparency and musicality. If you're looking for a transducer that checks off all the boxes the Diana series needs to be heard. Impressive bass with texture and slam is rare and the Diana delivers big time world-class sound making this one of the finest headphones in the world.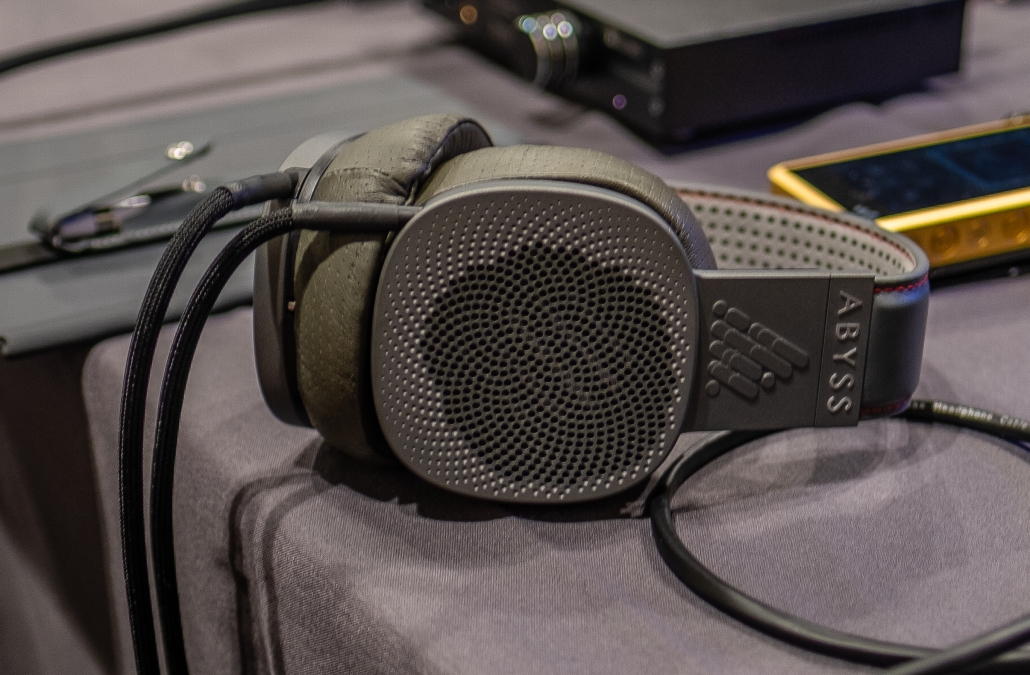 The Diana PHI by Abyss is the newest offering from Abyss. The $3995 reference headphone offers 32-ohm impedance and 91 DB efficiency. Manufactured from aircraft grade aluminum and crafted with high-quality leather pads this 350 Gram transducer was floating on my head. The lighter design was comfortable and designed for long listening sessions. The sound was big and bold with fast transient response and bass that exploded with power and force but had texture and was never overbearing. Musicality was exceptional. Tone of instruments was exceptional and lifelike. The comfort level added a true musical experience and the Diana Phi is one of the best new designs I have heard.
Below are listed some specs from the Abyss website. These beautifully designed musical instruments come with a JPS labs cable included. Made in Buffalo NY from the highest quality materials. This new planar designed speaker technology was impressive. Check out the impressive specifications below!
We CNC machine and finish all aluminum frame components, produce our own planer speaker drivers, and skillfully assemble with US made stainless hardware, all within our own facility in Buffalo, New York, USA.
The thinnest boutique headphone in the world sculpted from aircraft grade aluminum for incredible strength
Sporty leathers and soft Alcantara®
High-tech ceramic finish has her looking good
Hand-carved extra-wide low profile ear pads with minimal clamping force offer extreme comfort for any head shape.
Large 63 mm patent pending Phi planar drivers with ultra-low mass diaphragm for extremely fast bass impact and subtle lifelike details to music
Fibonacci side hole pattern properly tunes the sound while following the flow of nature
EMotion headband magnetically adjusts and contours your head for a comfortable fit
Comes in a Titanium Gray color. Custom colors available.
Dual zipper canvas carry case with leather accents and accessory pockets for easy travel
Weight 350 grams
Impedance 32 ohms
Sensitivity 91 dB/mw
Frequency Response 6 Hz – 26 KHz
Includes cable by JPS Labs, length 1.5 meter/5 FT, with choice of 3.5 mm, 2.5 mm balanced, 4 pin XLR or 4.4 mm balanced plug (Additional cables may be purchased separately)
Wally from Sennheiser was showing their new closed-back design, the HD 820 with gorilla glass enclosures. The new design is a closed headphone and retails for $2399.95. The new design is exciting to look at and offers Sennheiser technology in a closed design.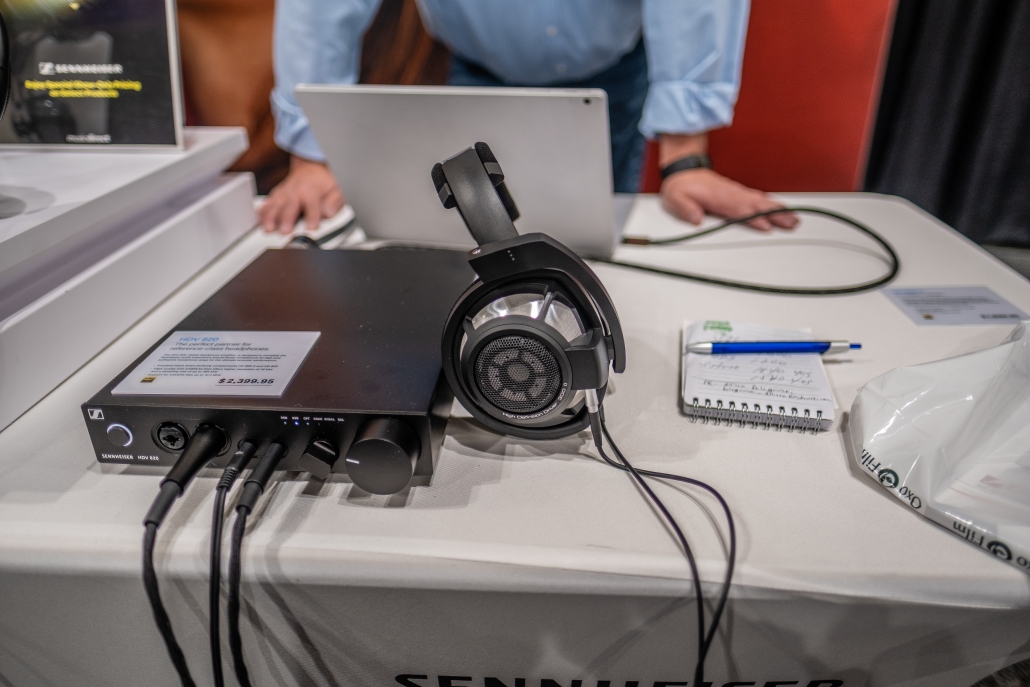 Sennheiser HDV 820 Digital Headphones Amplifier is the next generation of digital headphones amplifiers from Sennheiser and paired with the HD820 closed headphone the sound was transparent and pristine. Musical sound was coming from the HD820 with the HDV 820 which has an ESS 32 bit Sabre DAC for digital conversion. The sound of the pair was liquid and had excellent detail retrieval and never sounded bright. The amplifier has balanced 4 pin XLR and single-ended outputs. The amplifier is excellent with the high impedance HD820 and will drive many headphones currently available. The closed back HD820 is interesting and has that classic Sennheiser sound. Impressive!