When the folks at Meze announced the new Empyrean headphones last year, my curiosity was certainly piqued. A new flagship headphone from a company that was known for offering incredibly valued products that punched well above their weight classes. Well now with the Empyrean, Meze has finally entered the heavyweight division. Using totally new isodynamic hybrid array drivers, the Empyreans bring a new approach to the world of headphone design. Symmetrically placed on each side of the diaphragm, the neodymium magnets are specifically arranged into a hybrid array to create an efficient isodynamic field required for a uniform activation across the entire surface area of the driver. Coming in at a very light 0.16 g, the 4650 mm2 drivers are very light and nimble and the corresponding sound certainly reflects on the lightweight driver design. The routing on the drivers utilizes both combined switchback and spiral-shaped voice coils allowing the sound to be targeted with more accuracy around the natural form of the listener's ears. This generates a unique exposure of sound waves over the 10kHz range and in turn, improves imaging by decreasing the impact of short wave time delays caused by diffuse field reflections according to Meze. Based on my time with these amazing headphones, I can certainly confirm that the transparency, clarity, and sound-staging are right there with the very best headphones I've heard!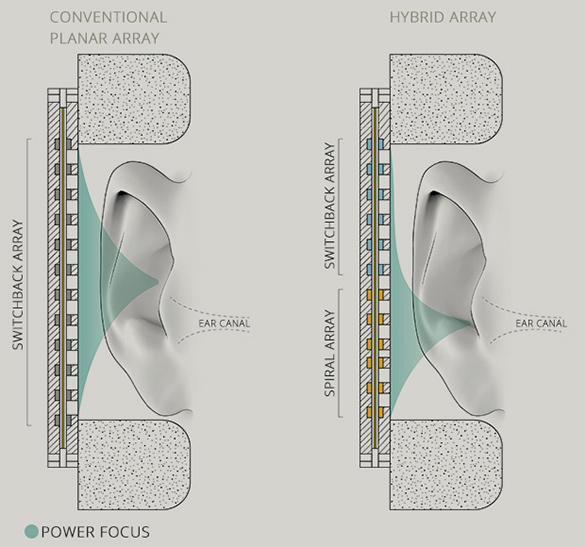 Packaged in a brilliant carrying case, the care and attention to detail were on full display as soon as I opened it up and got a chance to look at these headphones in person. Immediately I could tell that these were one of the very best constructed headphones I've ever seen. The high quality of materials and finish were certainly top shelf! You really have to hold these beauties to get a full appreciation for the incredible design and manufacturing efforts put into this product by Meze. If that wasn't enough, as soon as I put them on my head, I was delighted to find that the comfort was just "off the charts"! I am very tempted to say that these are the most comfortable headphones I've ever used since I joined the world of personal audio. Everything from a quick 20-minute listening session to a 3-hour marathon, never once did I find myself having to re-adjust them or take them off for a break. The contoured headband and incredibly soft ear-pads take comfort for headphones to a whole new level. They simply melted away as soon as the music started to play. Everything from the extremely light aluminum frame to the leather on the headband and ear-cups is just a beautiful sight to behold. They exude luxury and paying $3,000 for these flagship headphones is well justified.
The full list of specifications for these headphones are:
| | |
| --- | --- |
| Driver Type | Rinaro Isodynamic Hybrid Array |
| Operating Principle | Open-backed |
| Ear Coupling | Circumaural |
| Frequency Response | 4 – 110,000 Hz |
| Impedance | 31.6 Ohm |
| Nominal SPL | 100 dB (1 mW / 1 kHz) |
| Maximum SPL | greater than 130 dB |
| Total Harmonic Distortion (THD) | less than 0.1% |
| Weight | 430 g |
| Type | ISOPLANARTM |
| Driver Active Area | 4650 mm2 |
| Magnetic Flux | 0.35 T |
| Included Accessories | Ø Case: High strength aluminum suitcase w/ foam inserts Ø Two sets of earpads: one set real leather; one set Alcantara |
| Cable Options | Ø 3 m OFC cable, 4pin mini XLR plugs ending with 6.3mm jack connector, or Ø 1.3m OFC cable, 4pin mini XLR plugs ending with 3.5mm jack connector, or Ø 3m OFC cable, 4pin mini XLR plugs ending with a 4 pin XLR connector |
As I often have review gear sent to my work as it is far easier to pick up packages from Fed Ex and UPS, I decided to use them there in my office with my Chord Hugo 2. This little wonder can output over 1W of power and is one of the most transparent DACs (desktop or mobile) that I've ever heard not called the Chord DAVE. I was immediately struck with just how easy these headphones were to listen to for long periods of time. I would classify the sound signature on the warmer side of neutral with deep and impactful bass that manages to be both so very satisfying and yet never bleed into the mid-range. The DSD version of Shelby Lynne's "A Little Bit of Lovin'" was breathtaking! Shelby's vocals were both upfront and incredibly detailed. If you haven't heard this record, I strongly suggest that you give it a try. Listen to it with the Empyrean and you'll get goosebumps! The tonality was so eloquently portrayed, everything from the rich and textured sound to the wide sound staging really captured my imagination. The sense of realism really grabbed me from the outset. This pairing revealed as well that the Empyrean headphones are unquestionably efficient. The Hugo 2 had absolutely no issues powering them to great heights! In fact, I decided to briefly use my iPhone XS (and Lightning to stereo adapter) to give them a quick listen and boy did they shine. Even my mobile phone didn't break a sweat getting these headphones to play with a sufficient volume and dynamics. That's not to say that the drivers are not scalable as the differences between my iPhone and Hugo 2 (MSRP $2,695 USD) were evident almost immediately with improved transparency, clarity and dynamics.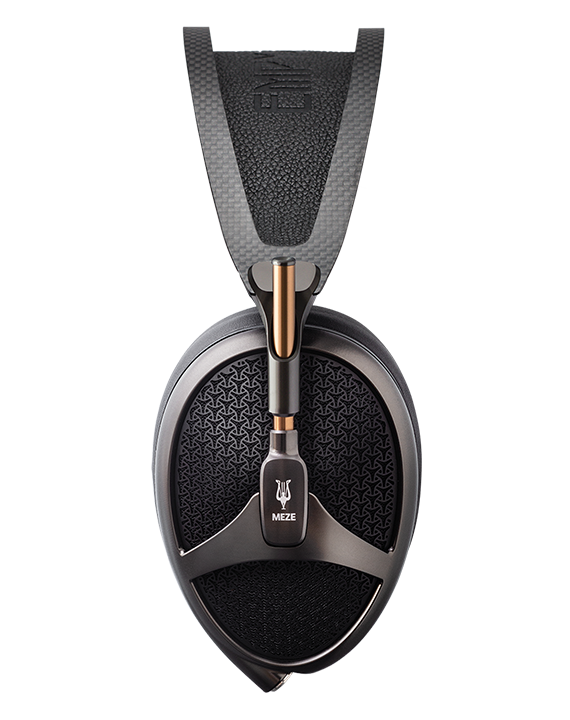 My next serious listening session happened the following week when I turned the Empyrean loose on my desktop Chord DAVE. The DAVE is simply the best measuring DAC on the market today and while not cheap ($10,599 USD), it outperforms literally ever DAC I've heard (including those costing 3X more). Throw in that it offers the lowest distortion out there, I find this unit a perfect test for a flagship pair of headphones to see how they scale with a seriously good upstream source. Well, as transparent and clear the Hugo 2 was, things improved across the board with the DAVE. The Empyrean's drivers were able to respond to the upgrade source and offered truly outstanding sound quality… in fact some of the very best I've heard from any pair of flagship headphones. Pink Floyd's "Meddle" is a classic example of progressive rock at its best and when enjoyed with this Empyrean / Chord DAVE combination, it really allows the listener to fully enjoy the intricacies and complexity of this recording to its fullest. Sound staging during "Echoes" was as close to optimal as I've heard through a pair of headphones and the Empyrean's ability to cast both a wide and deep soundscape really impressed me with a wonderful sense of realism! Detail retrieval was top notch and rivaled the best headphones I've heard through my many years in this hobby.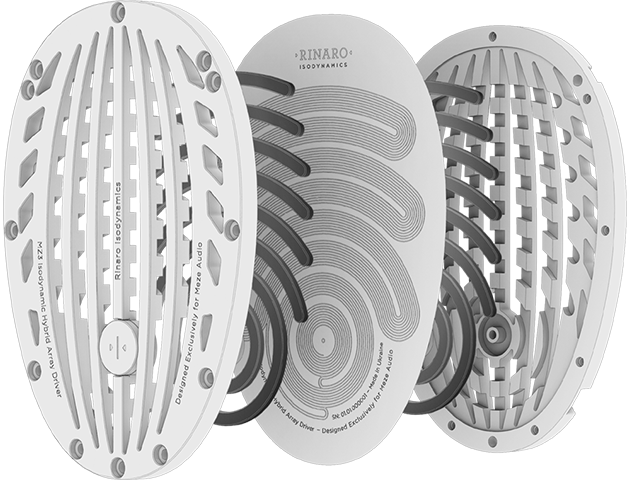 Finally, I decided to change things up with the Chord DAVE setup and add the Benchmark HPA4 desktop headphone amplifier. While the DAVE offers an impressive amount of power (up to 1.5W), the HPA4 can output up to 6W (into 16 ohms). I also switched out the single-ended cable for the 4 pin balanced XLR headphone cable for the Empyrean. I also used my excellent Audioquest Water XLR cables to connect my Chord DAVE to the Benchmark HPA4 headphone amplifier. I decided upon the High-Res version of the long-time classic "Jazz at the Pawnshop" streamed off Qobuz. I was immediately transported to the jazz club/pawnshop in Sweden so many years ago with this setup. The crowd details instantly caught my attention and offered an all-encompassing experience that made it seem that I was literally there. This type of experience with personal audio is quite rare and doesn't happen often, but when it does it sure does give you chills. In fact, I had to remove my headphones a few times when I thought someone had entered the room only to find that it was the ability of this setup to make it seem that what was on the recording had jumped out in real life! The warm and inviting sound signature had me from the get go and kept me focused on the brilliant musicianship of the artists on the recording! The tonal balance, while shifted a tad to the warmer end of the spectrum offered incredibly transparency through the entire audible frequency range with incredibly impactful bass, brilliant mids and extended treble that all worked brilliantly together to offer an astonishingly enjoyable experience overall!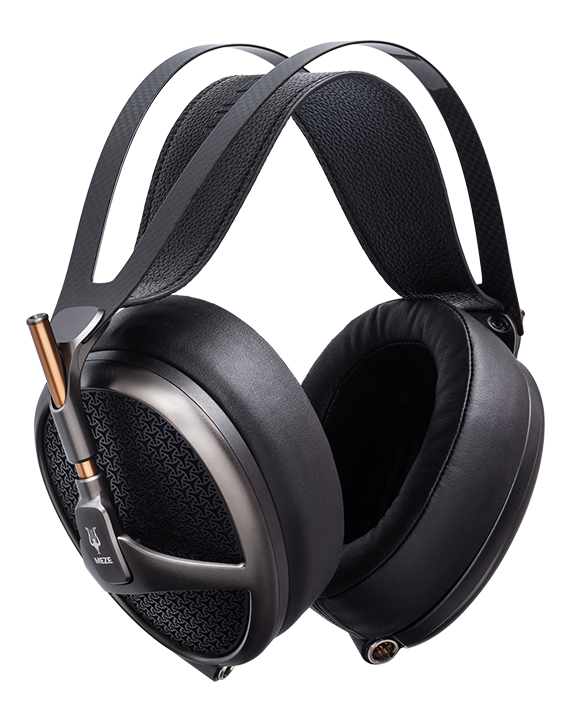 I have absolutely loved my time with the Meze Empyrean headphones! They worked phenomenally with any genre of music that I threw at them! With incredibly wide and deep sound staging and some of the very best clarity and overall transparency that I've come across, it is going to be very hard to let these headphones go! The build quality is among the very best I've ever come across and the attention to detail and care that went into their design and construction is simply off the charts. Throw in the fact that they are likely the most comfortable headphones I've had on my head and you have a serious contender for the best headphones out there. If you're in the market for a top-flight pair of headphones that sound BIG and clean for many hours at a time, I strongly recommend you give the Meze Empyrean a strong audition…you will not be disappointed!