Capital Audiofest has been bringing the world of high end audio to the DC area for many years now, and it is admittedly the smallest audio show I have attended since I began writing for Headphone.Guru, but this year, thanks to the efforts of Headphone.Guru's own Frank Iacone, it was expanded to included a CanMania room representing the Personal Audio community, drawing new blood to the show in both exhibitors and attendees.
My first stop was Rogue Audio who were demonstrating their RH-5 Headphone Amplifier ($2,495 USD) implementing an RP-X technology platform, featuring 12AU7/ECC82 tubes in the preamp section and MOSFET outputs the RH-5 is one of very few headphone amplifiers that includes a phono stage (both MM and MC), dual 3 pin XLR (which also act as two ¼" single ended headphone outputs), as well as, a 4 pin XLR headphone outputs and remote control.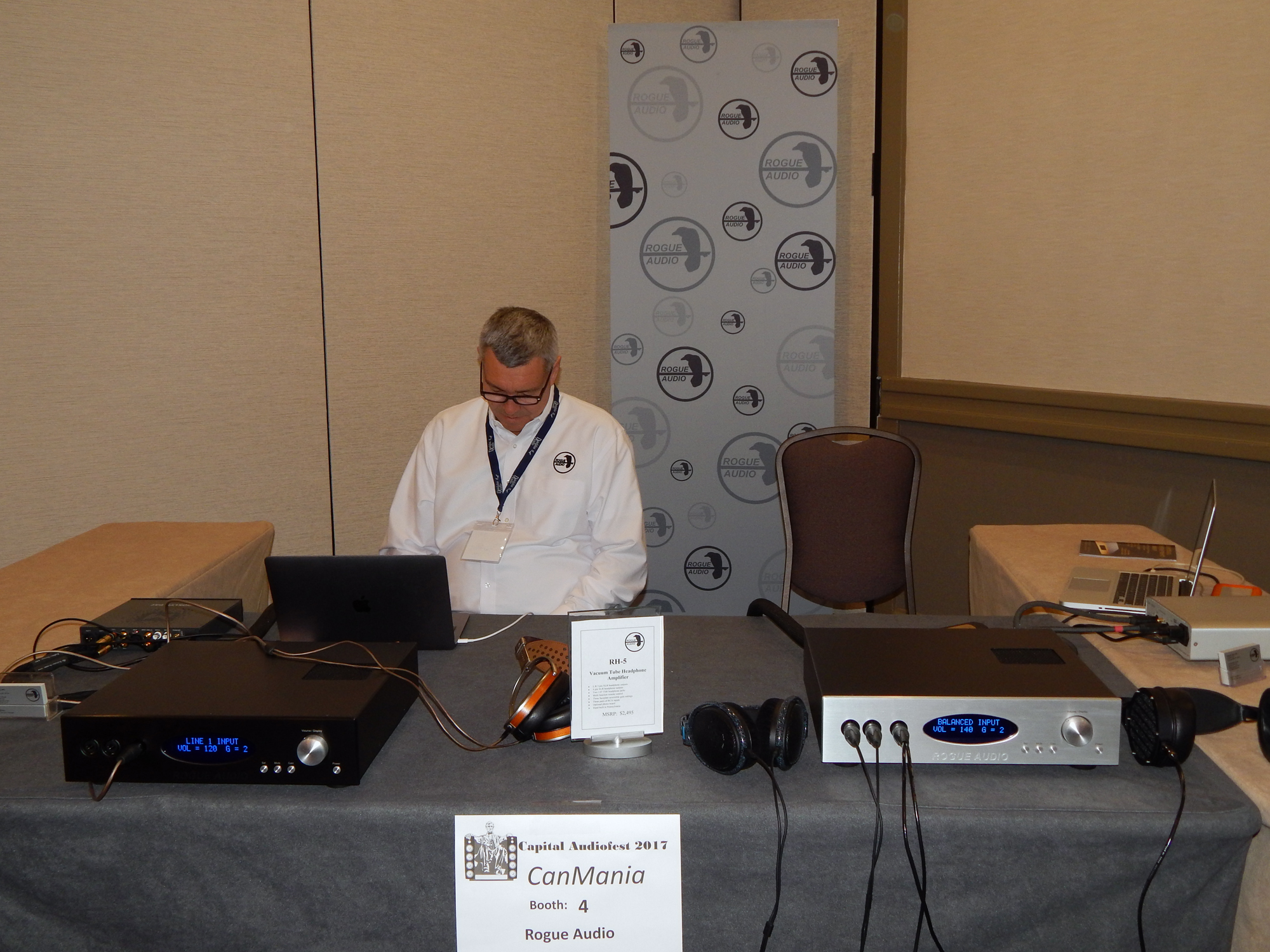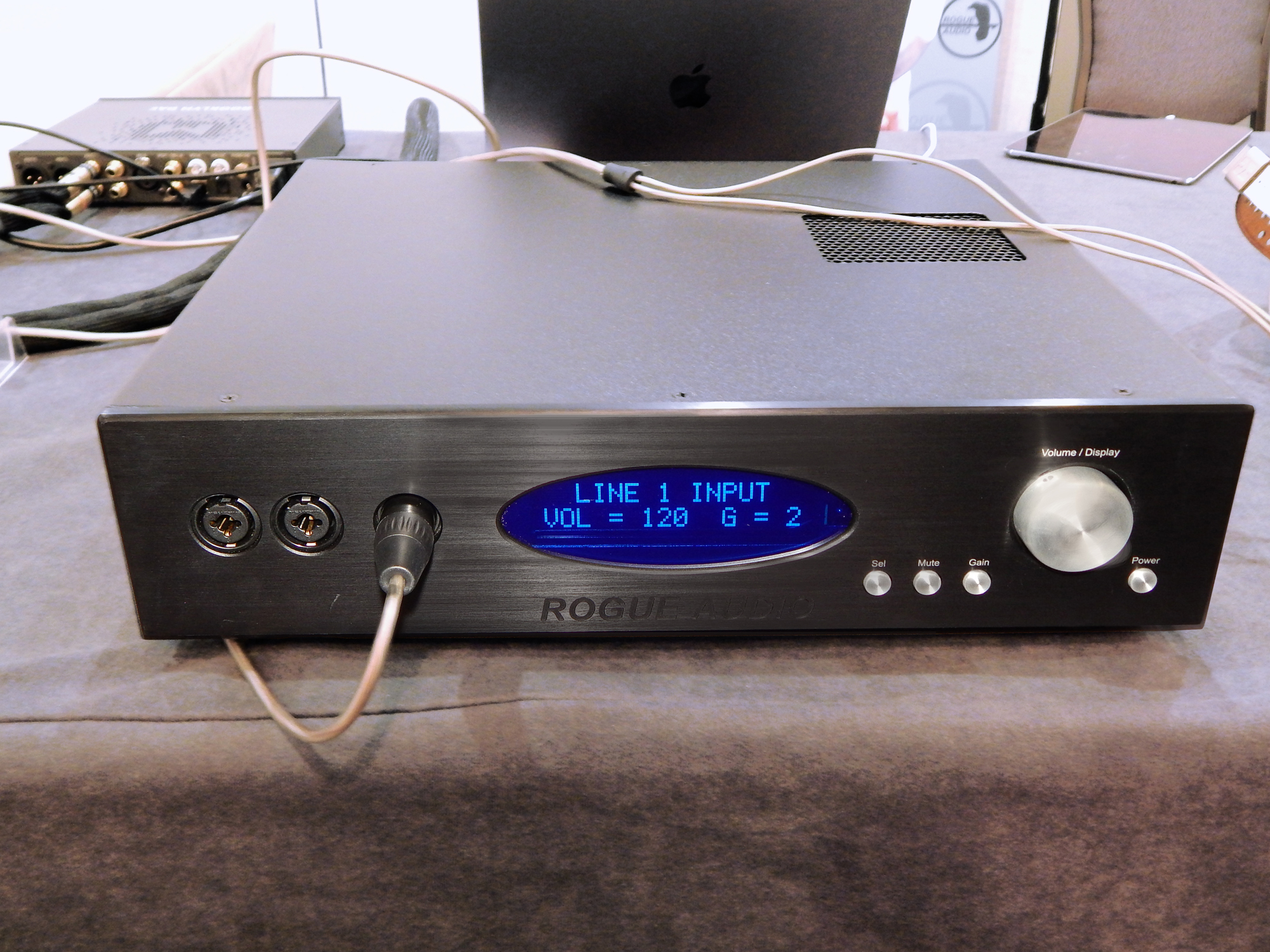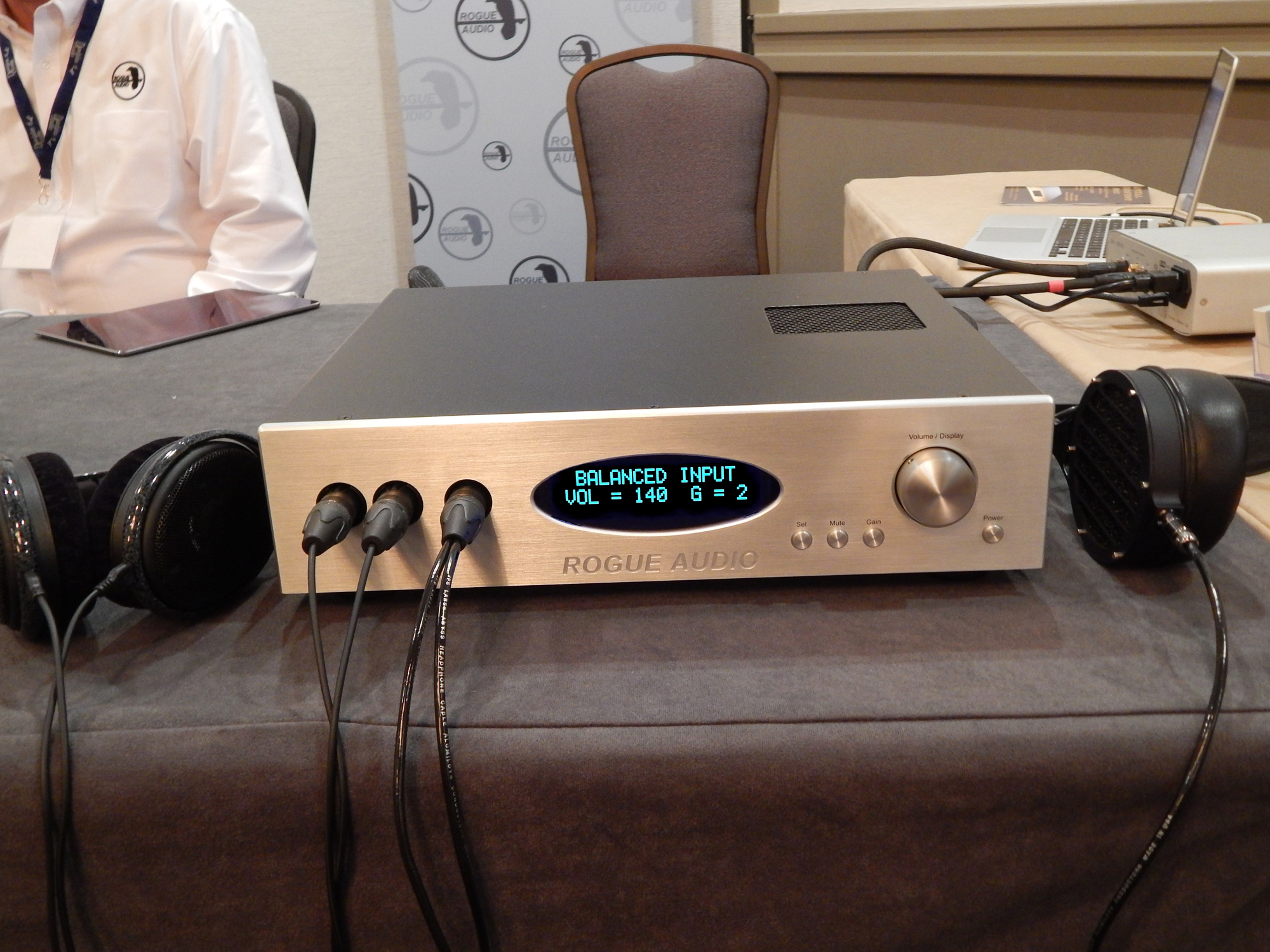 My next stop was my good friends at Periodic Audio who had hot on the platter their soon to be released Ni (Nickel) Ultra Compact Portable Headphone Amplifier ($299 USD). With an output of 250 mW per channel the Ni should have no problems driving IEMs and even some over-the-ear headphones. Also on display was their full line of IEMs including the high performance at a reasonable budget Be (Beryllium – $299 USD).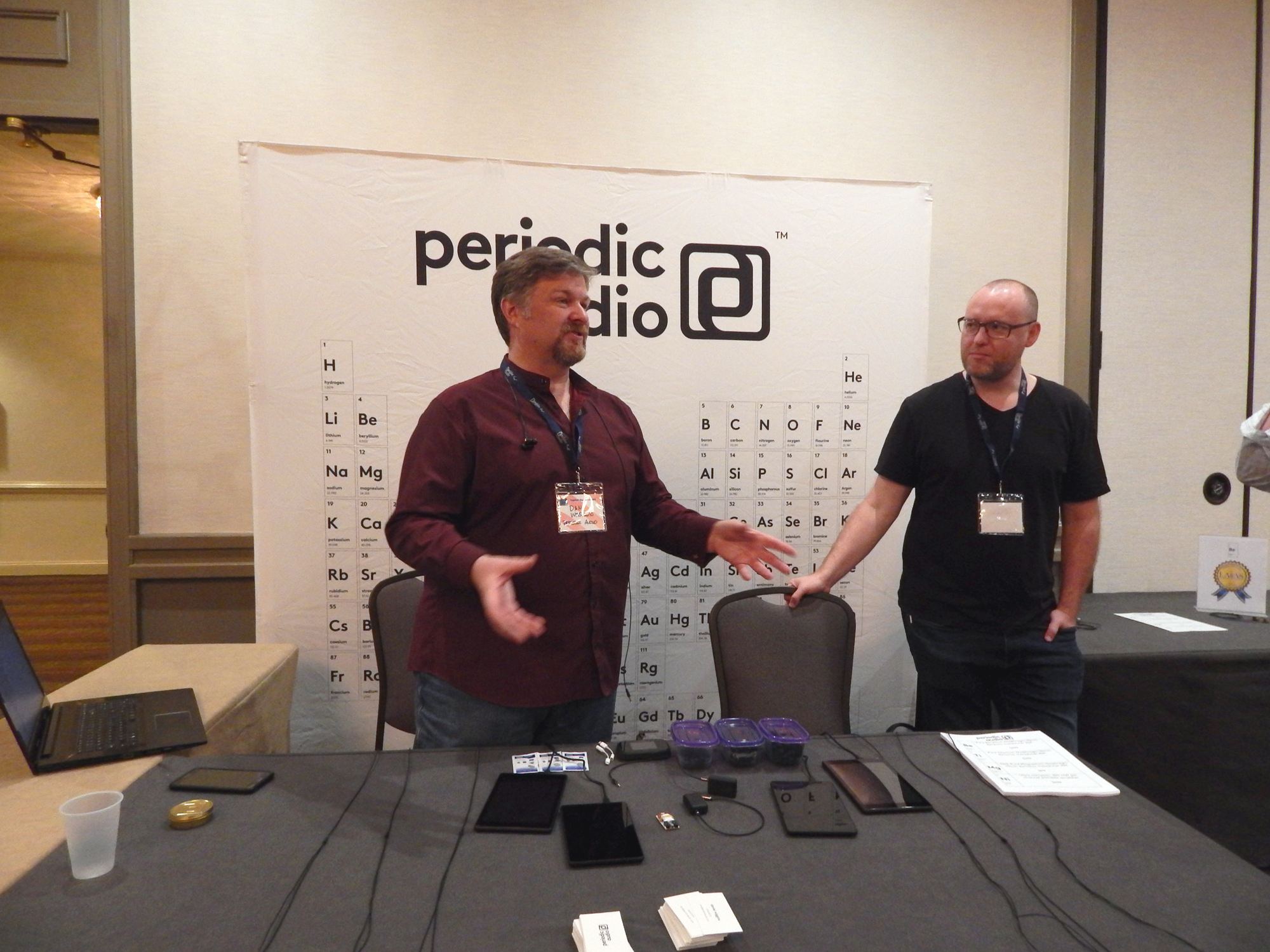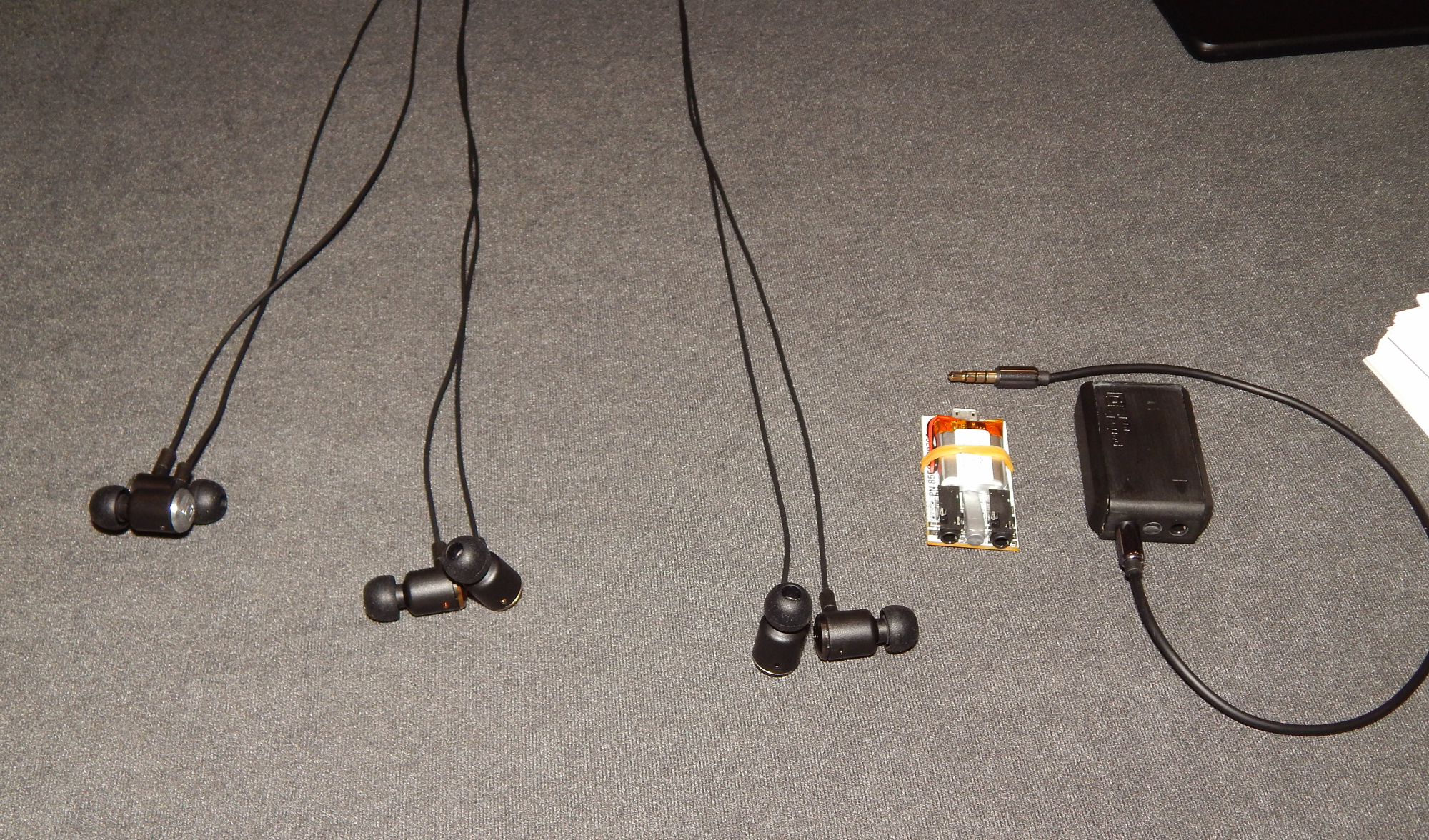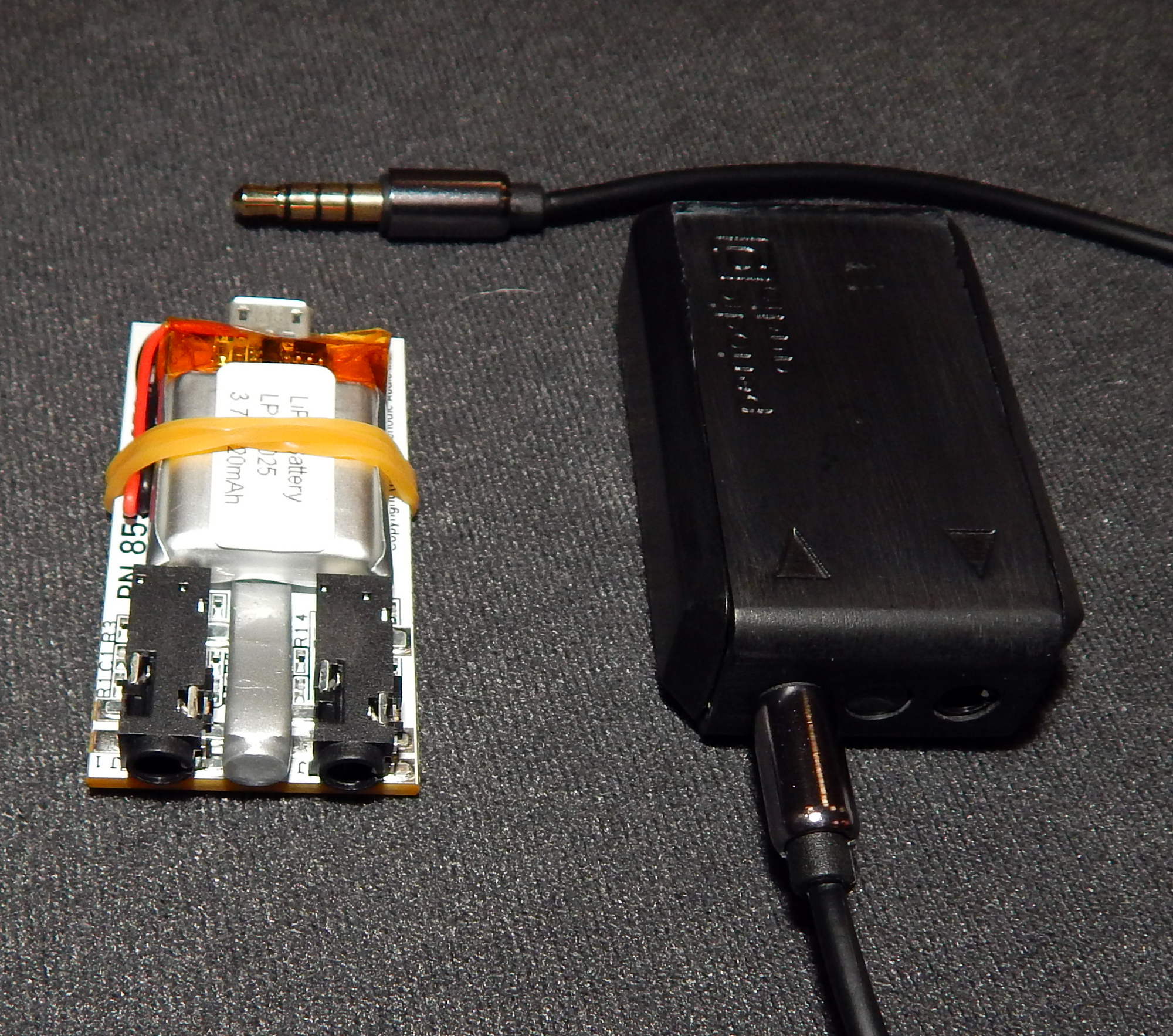 Wells Audio had a double presence at the show, with a CanMania table showing their new prototype Headtrip Reference Headphone Amplifier ($15,000 USD) as well as their epic Milo Headphone Amplifier ($1,699 USD), and a sound room shared with Dana Cables, Gingko Audio and Salk Loudspeakers, featuring the Wells Audio Majestic Integrated Amplifier.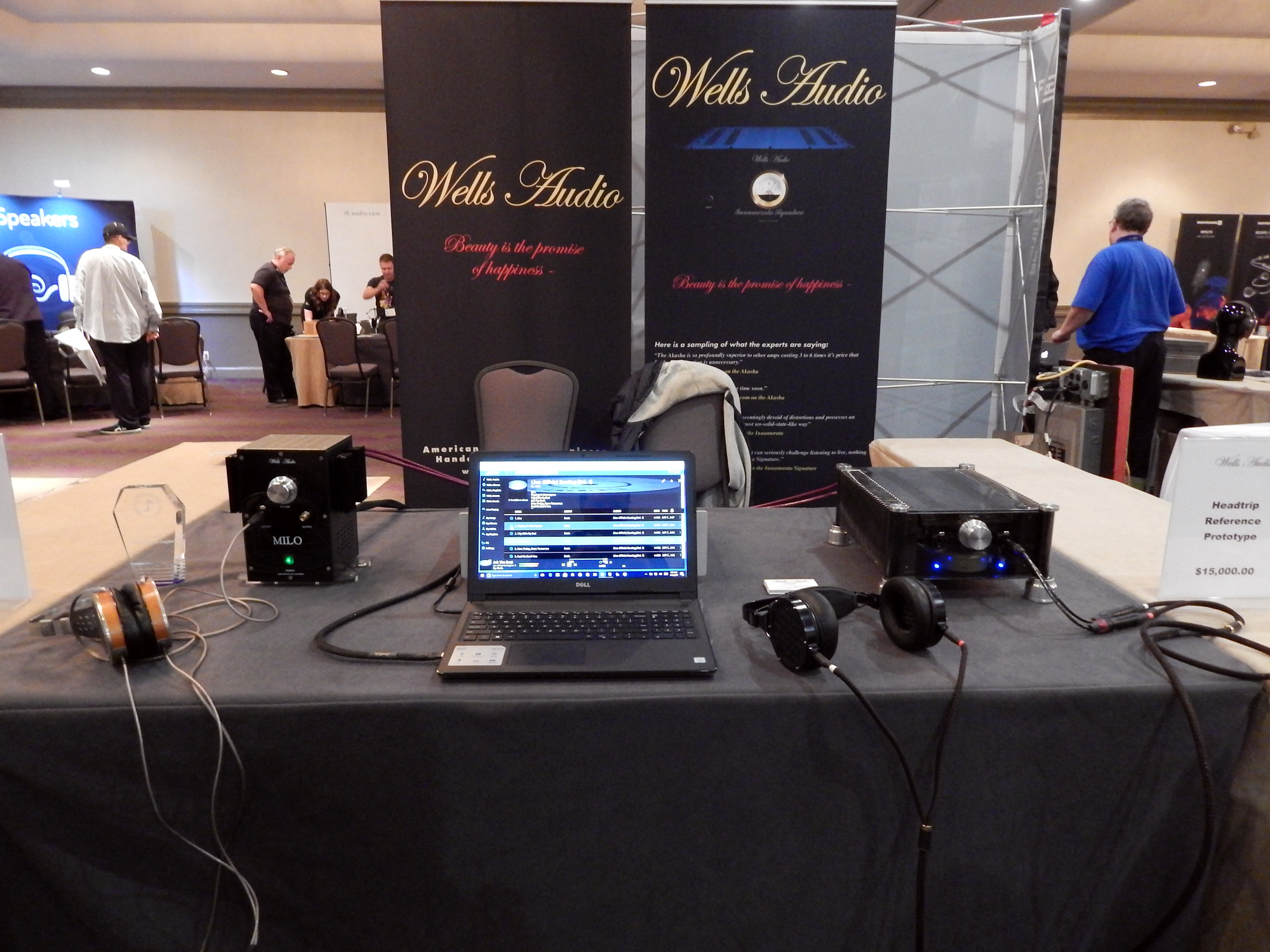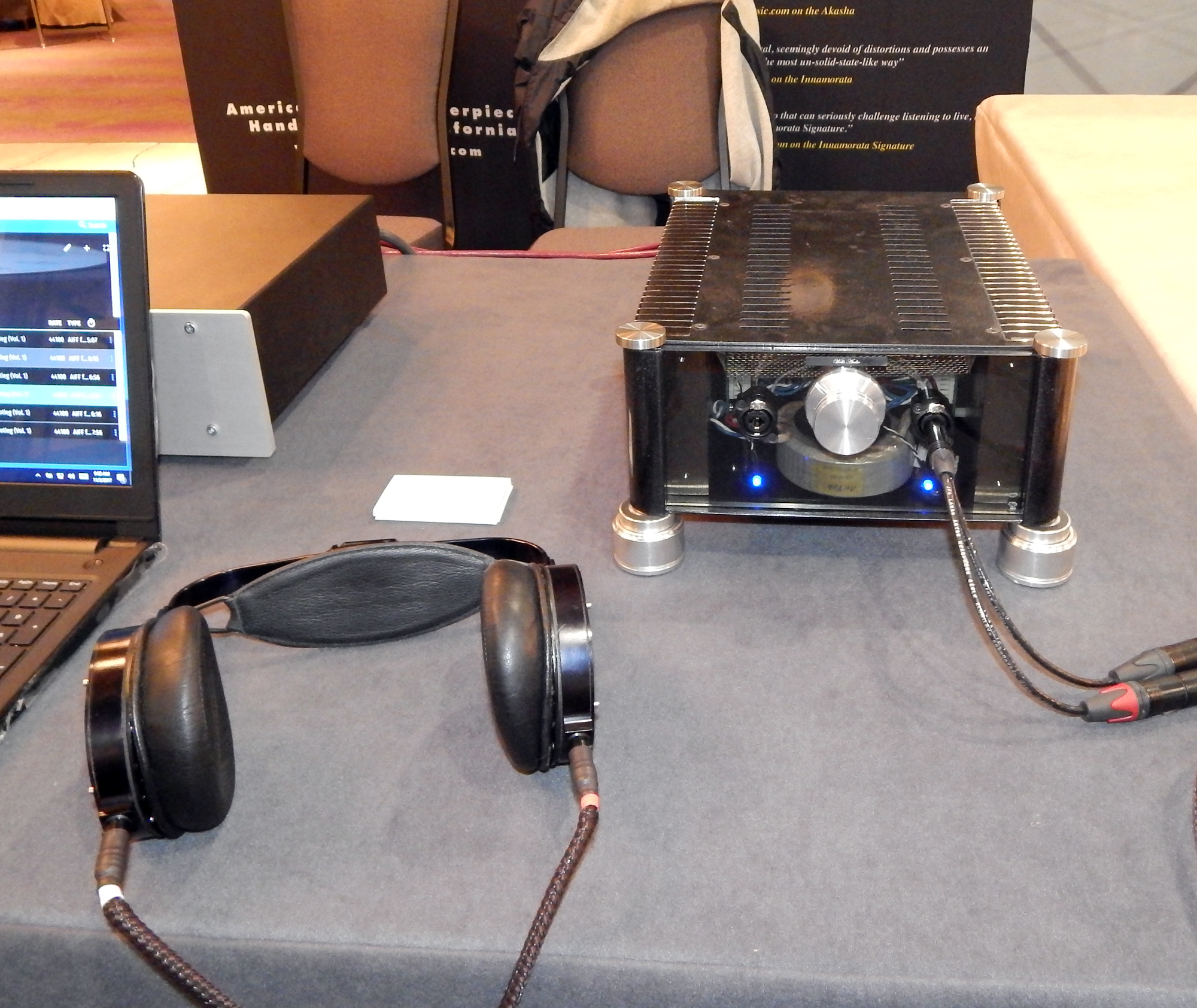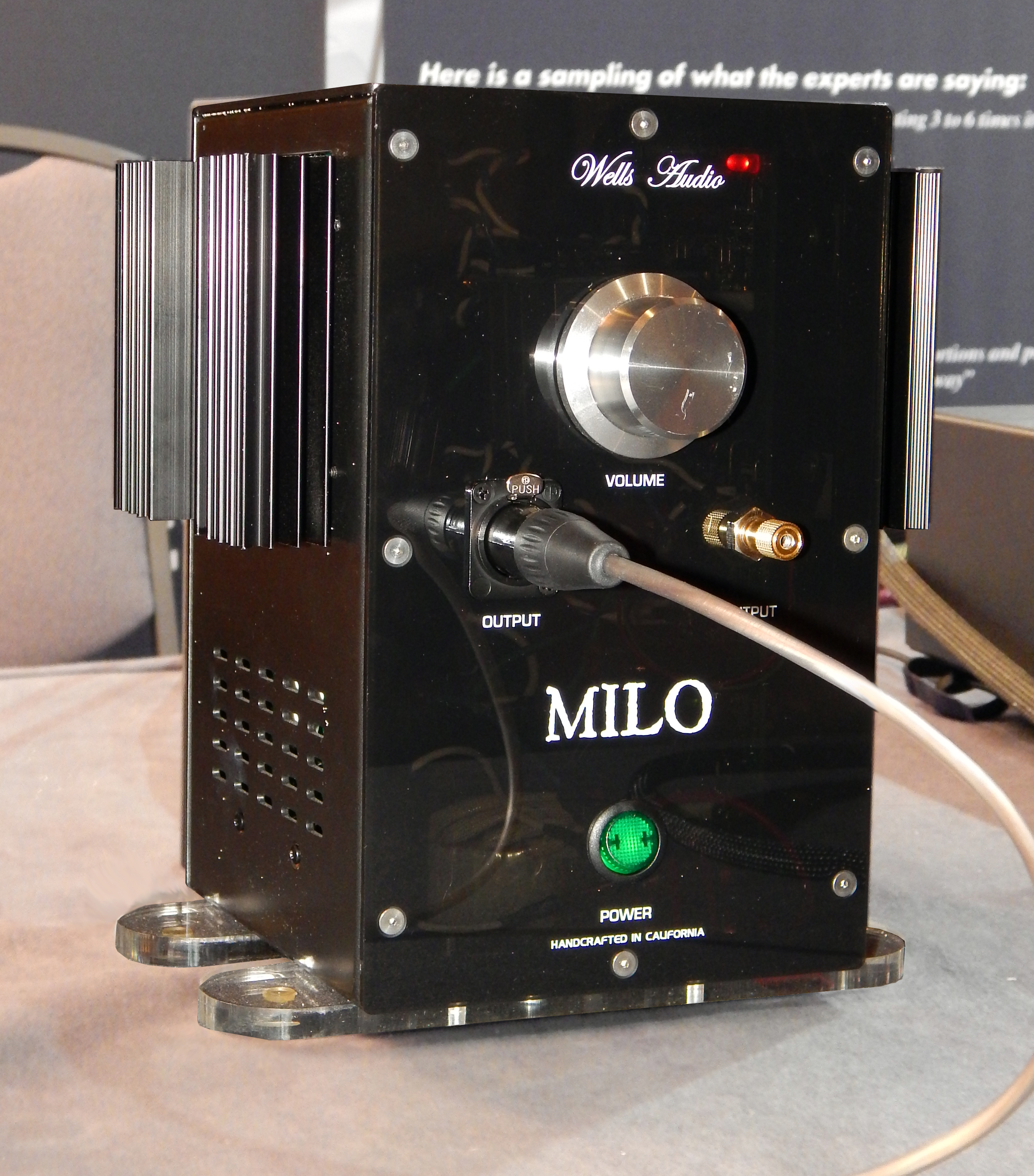 Next to Wells Audio appropriately was Dana Cables performing their renowned A/B test with the Lazuli Reference cable ($1,399 USD) vs. the stock cable featuring the HiFiMan HE1000 V2 Headphones. In their shared sound room with Wells Audio, Gingko Audio and Salk Loudspeakers, Dana Cables presented their line of Digital Cables, Interconnects, Speaker Cables and Power Cords proving they are a cable company to be reckoned with.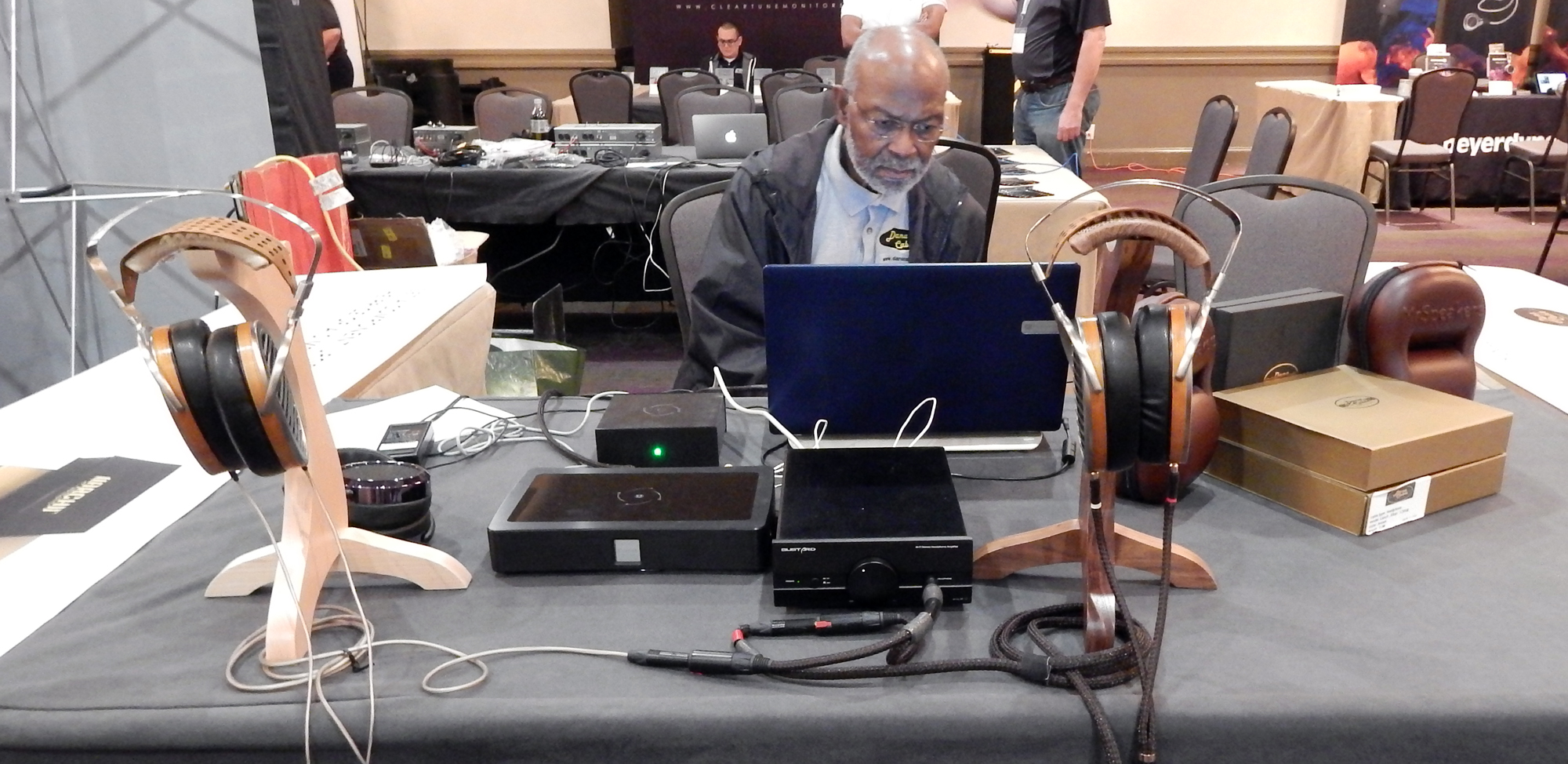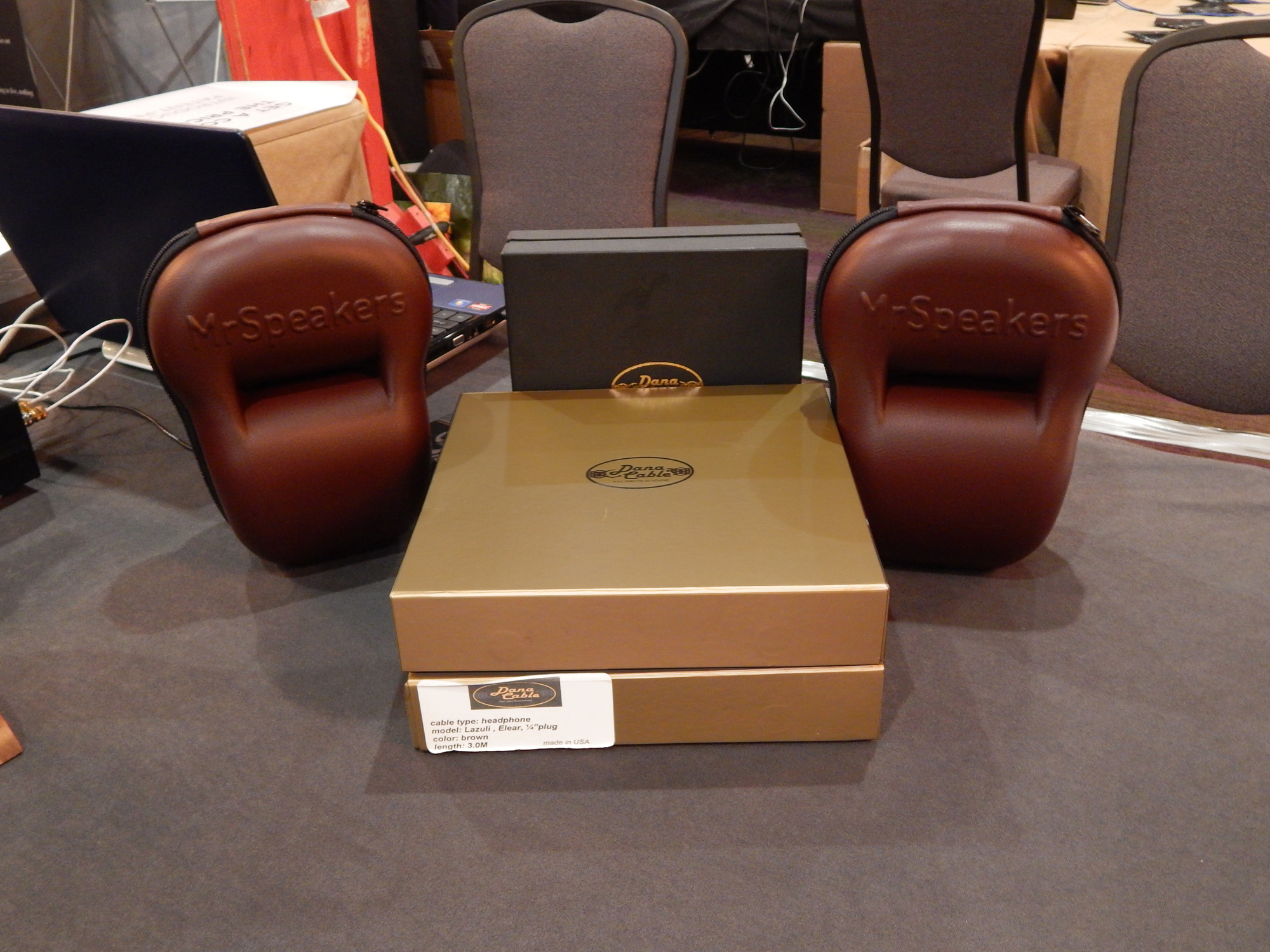 In the Gingko Audio, Dana Cables, Wells Audio and Salk Loudspeakers listening room, Gingko Audio was demonstrating the amazing effects of their ARCH (Acoustic Resolution Clarifier) isolation feet. Ranging in price (based on size) from $199 USD to $399 USD they are designed to improve the performance of every component in your system so even personal audio enthusiast can get in on the fun.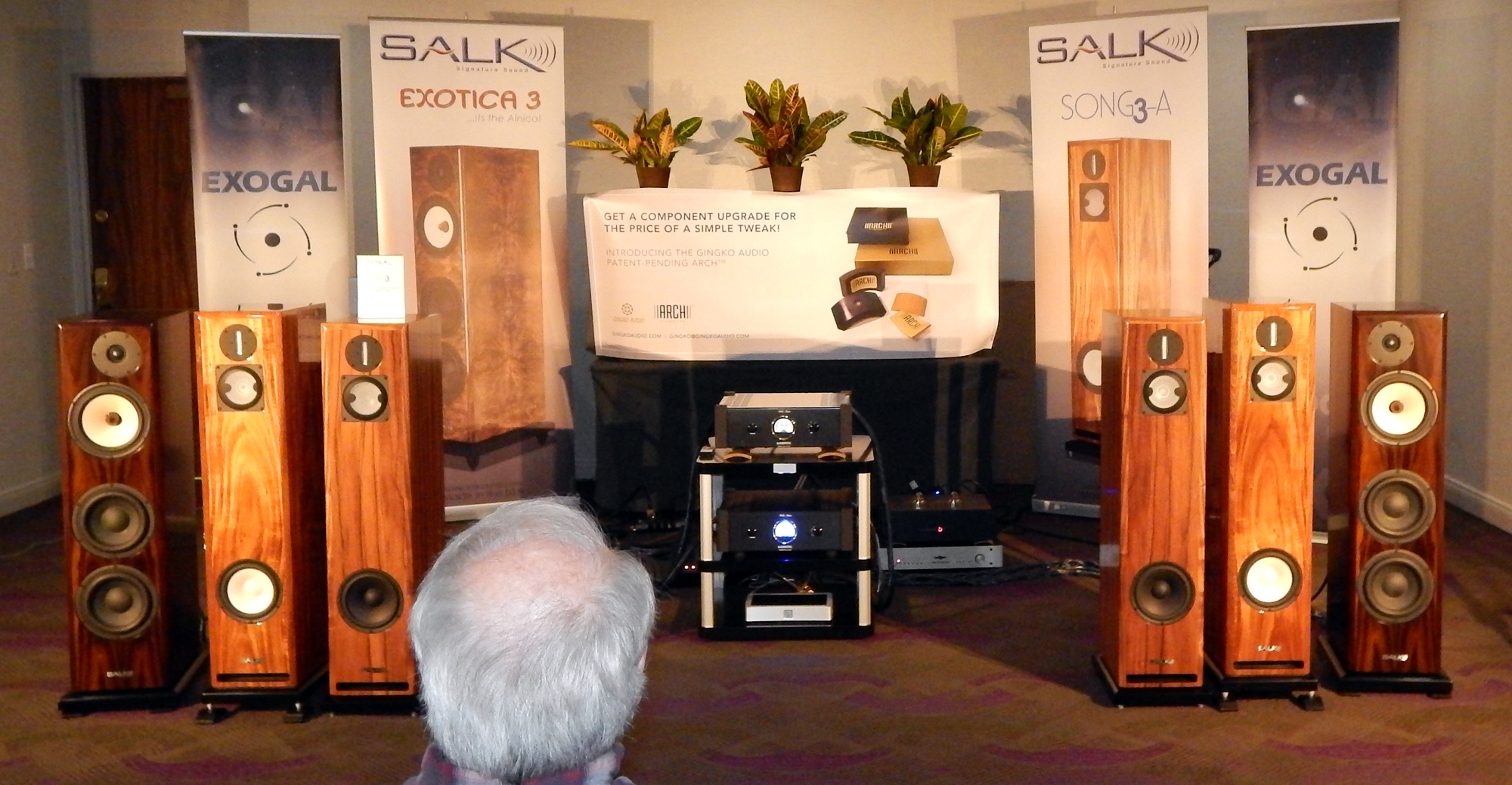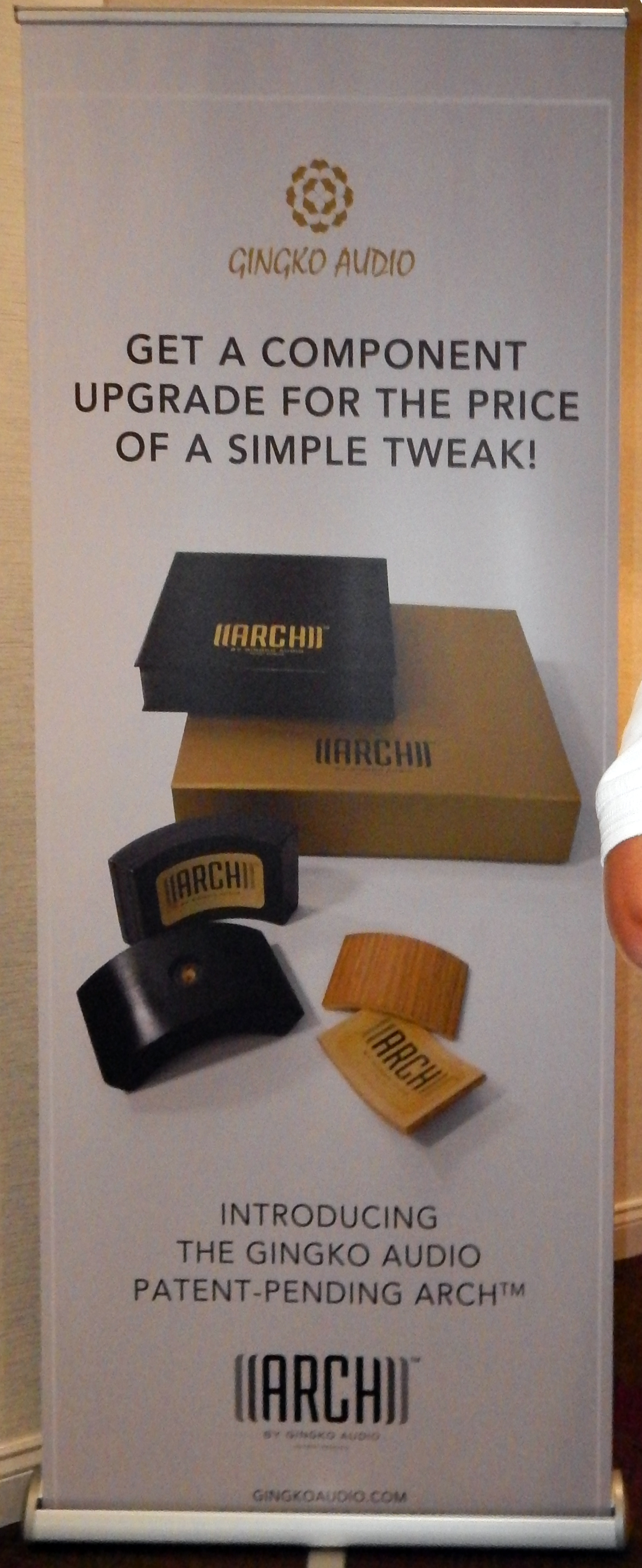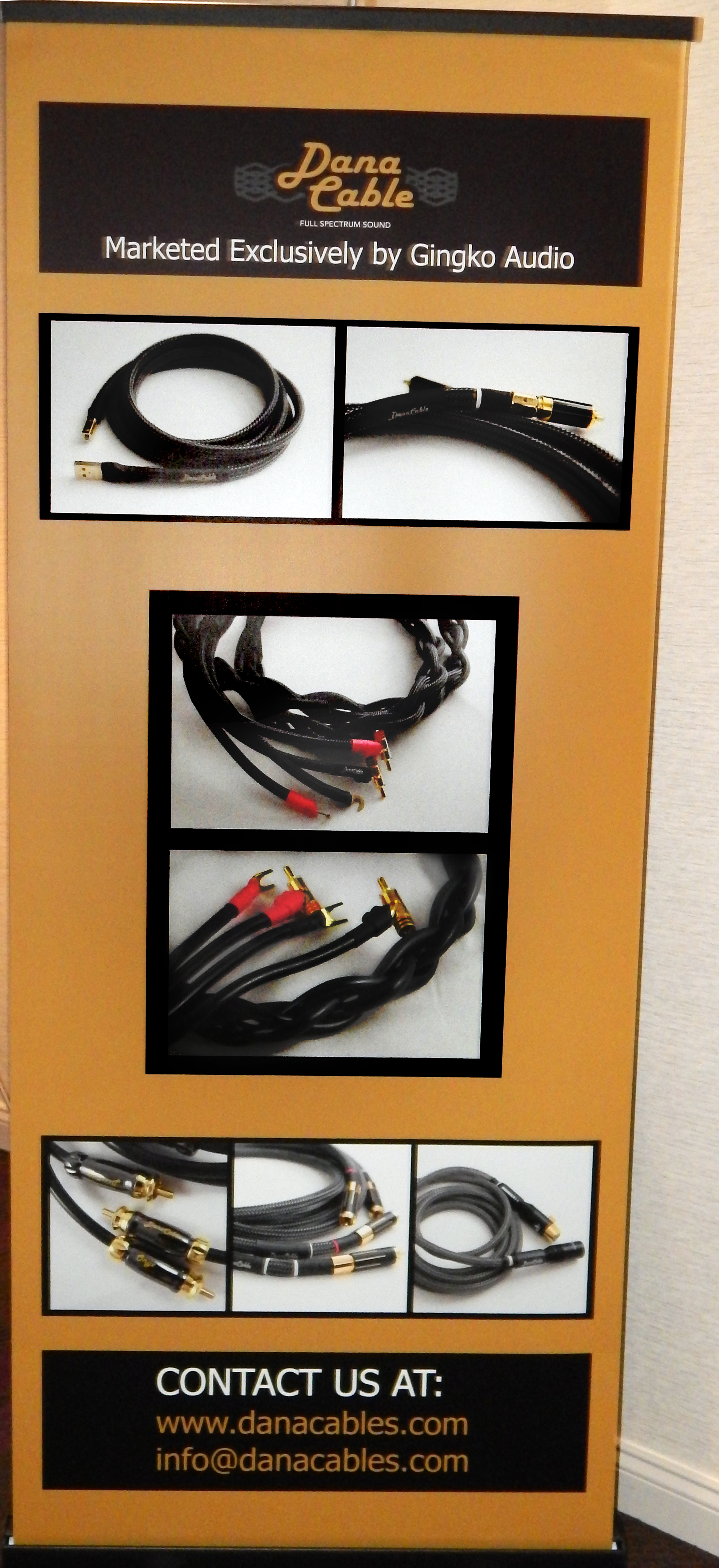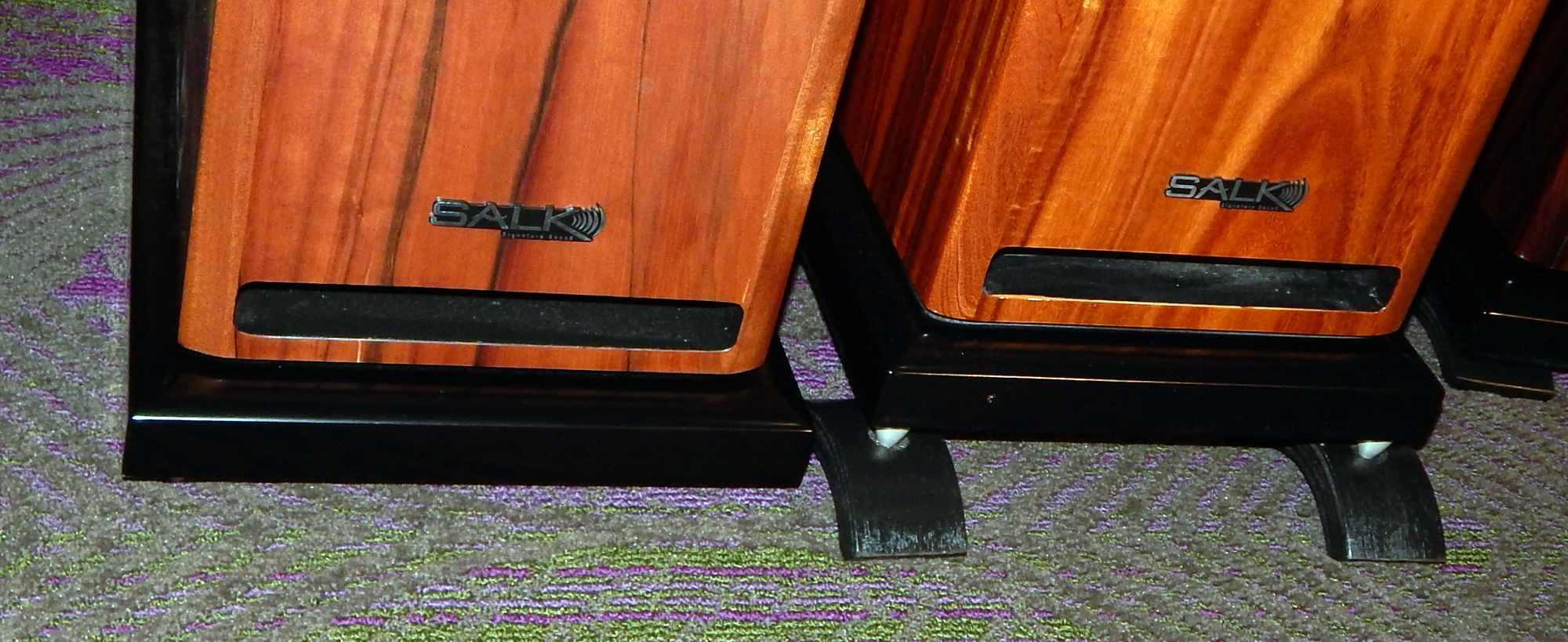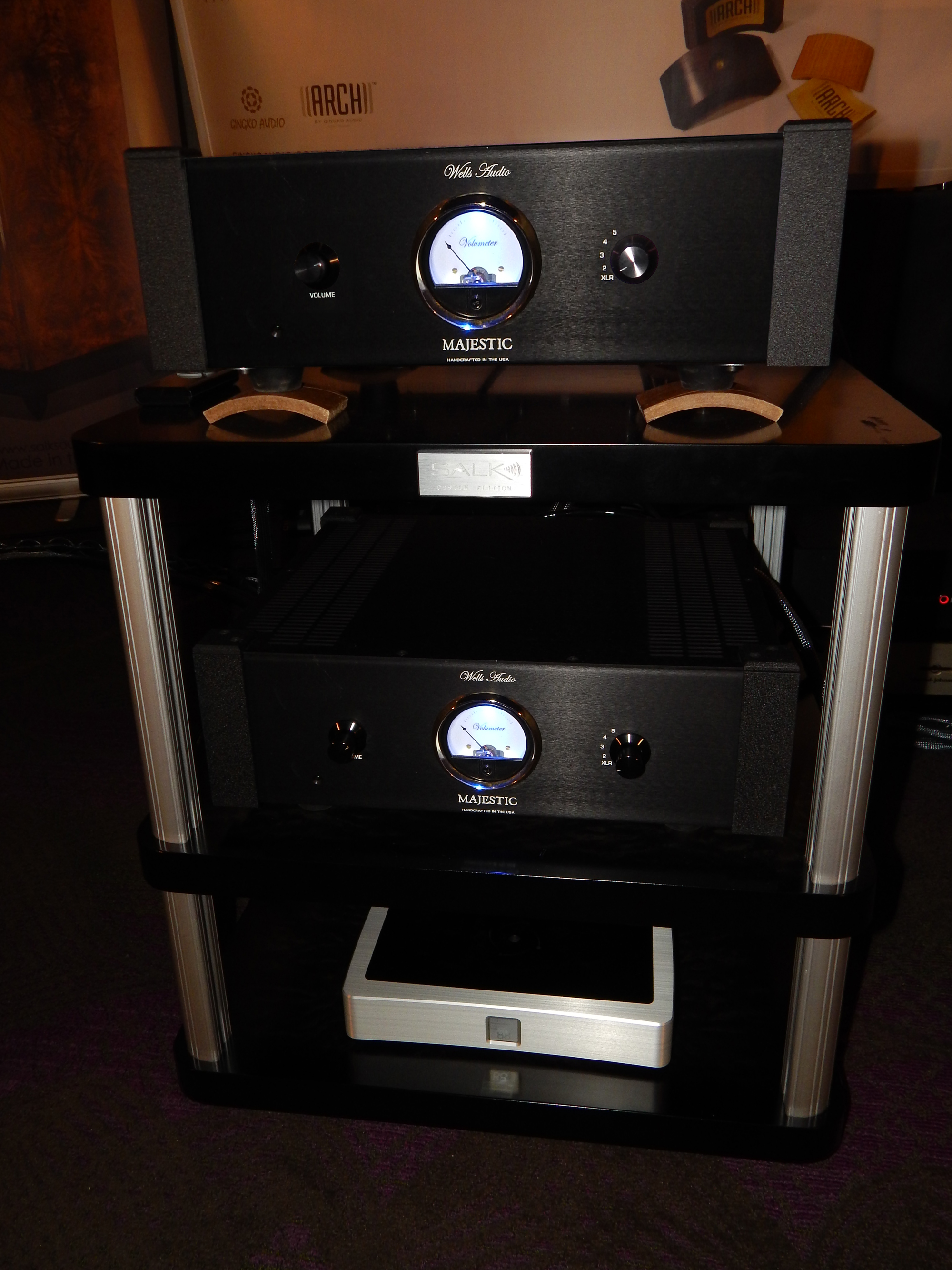 It is always great to see HeadAmp at the shows especially if you are a fan of electrostatic headphones. Great things are on the horizon for HeadAmp to support this they announced a new budget headphone amplifier the Gilmore Lite mk2 Headphone Amp/Pre-Amp ($499 USD) a fully discrete, Class A amplifier with a 1.5 Watt output and a less than 1 Ω output impedance. Also on display were the epic Blue Hawaii Special Edition Electrostatic Headphone Amplifier ($5,799 USD) and the GS-X Mk2 Balanced Headphone Amplifier ($2,999 USD) as well as an assortment of Bendy Head Headphone Stands ($129 USD).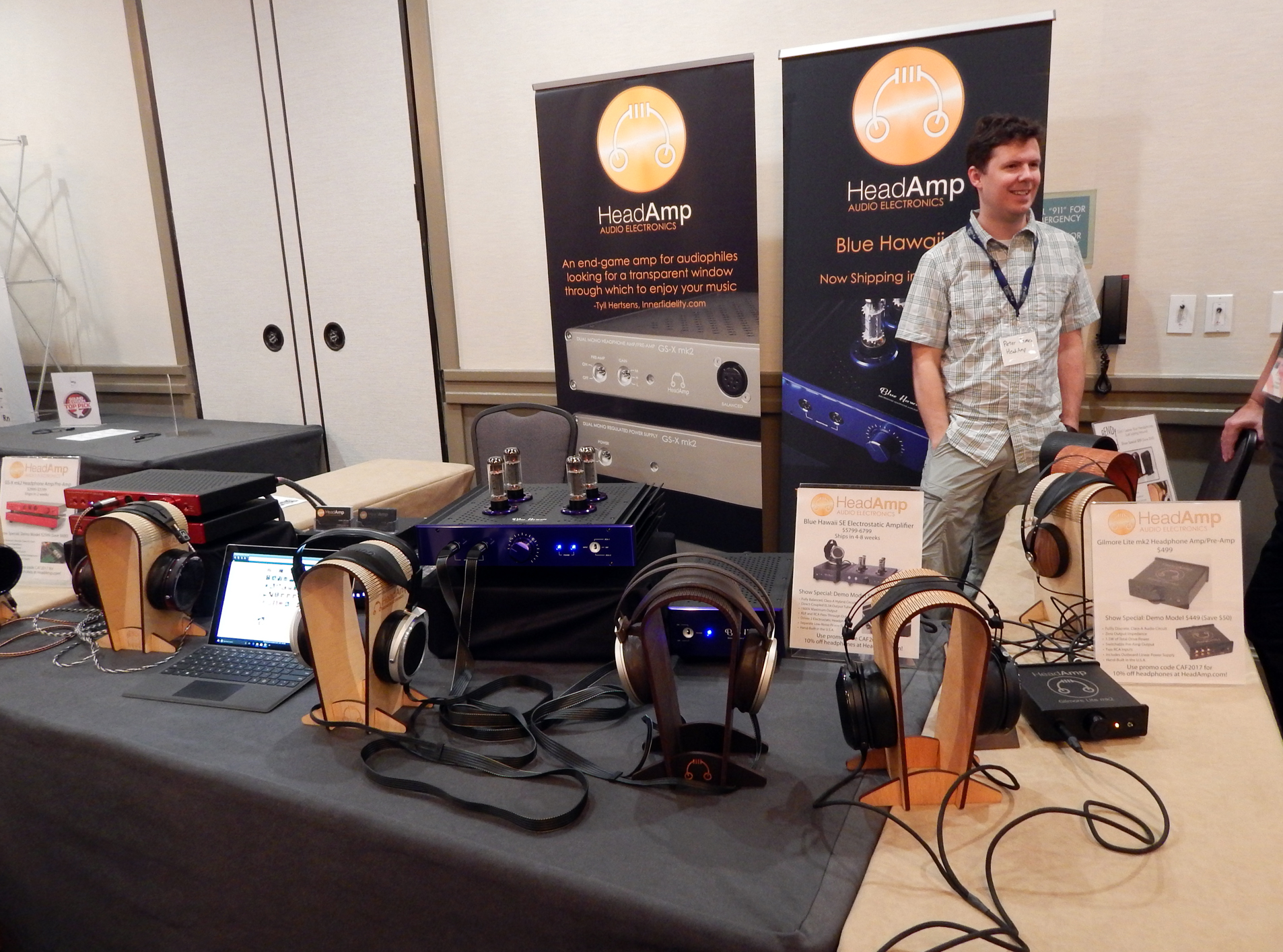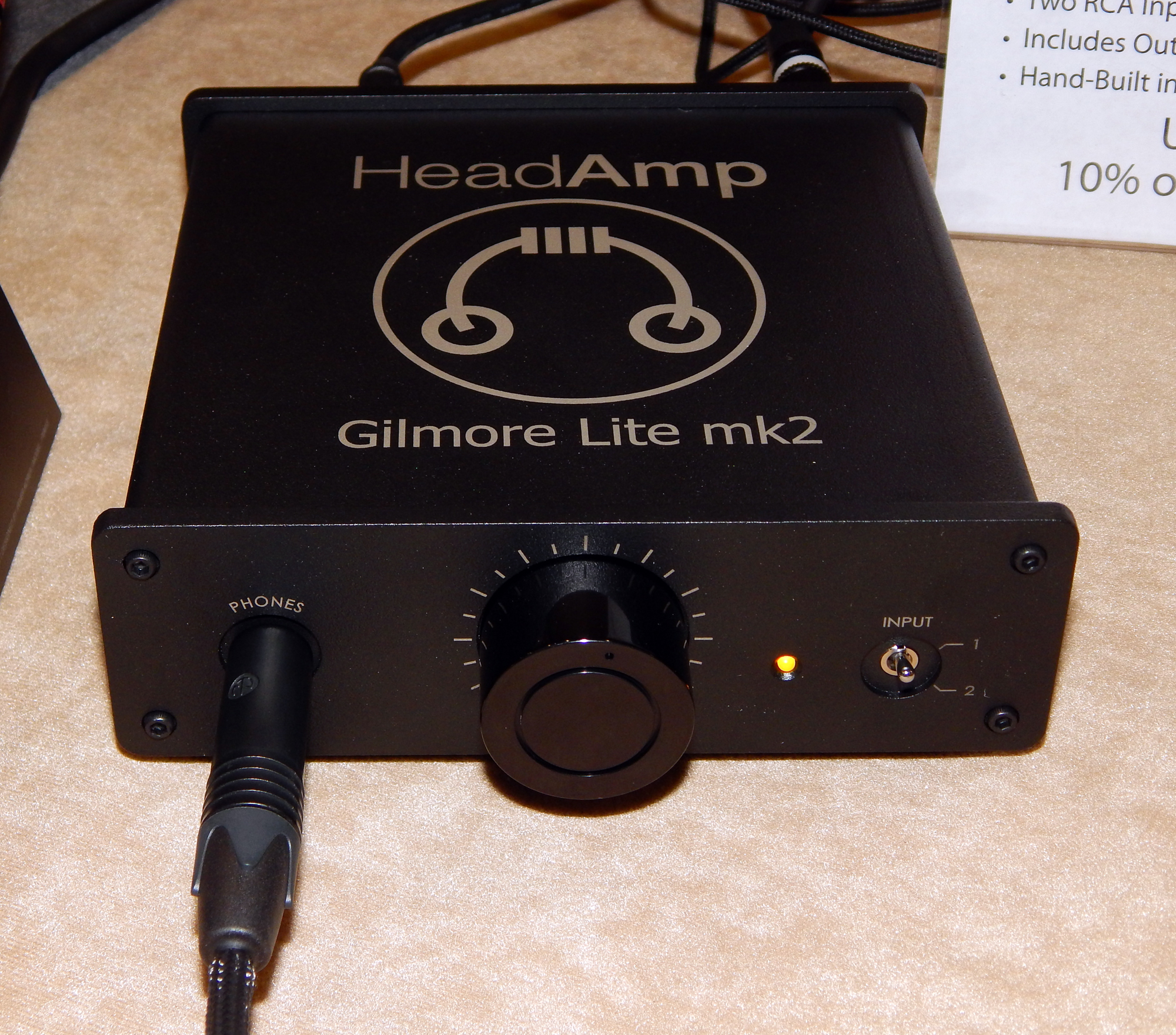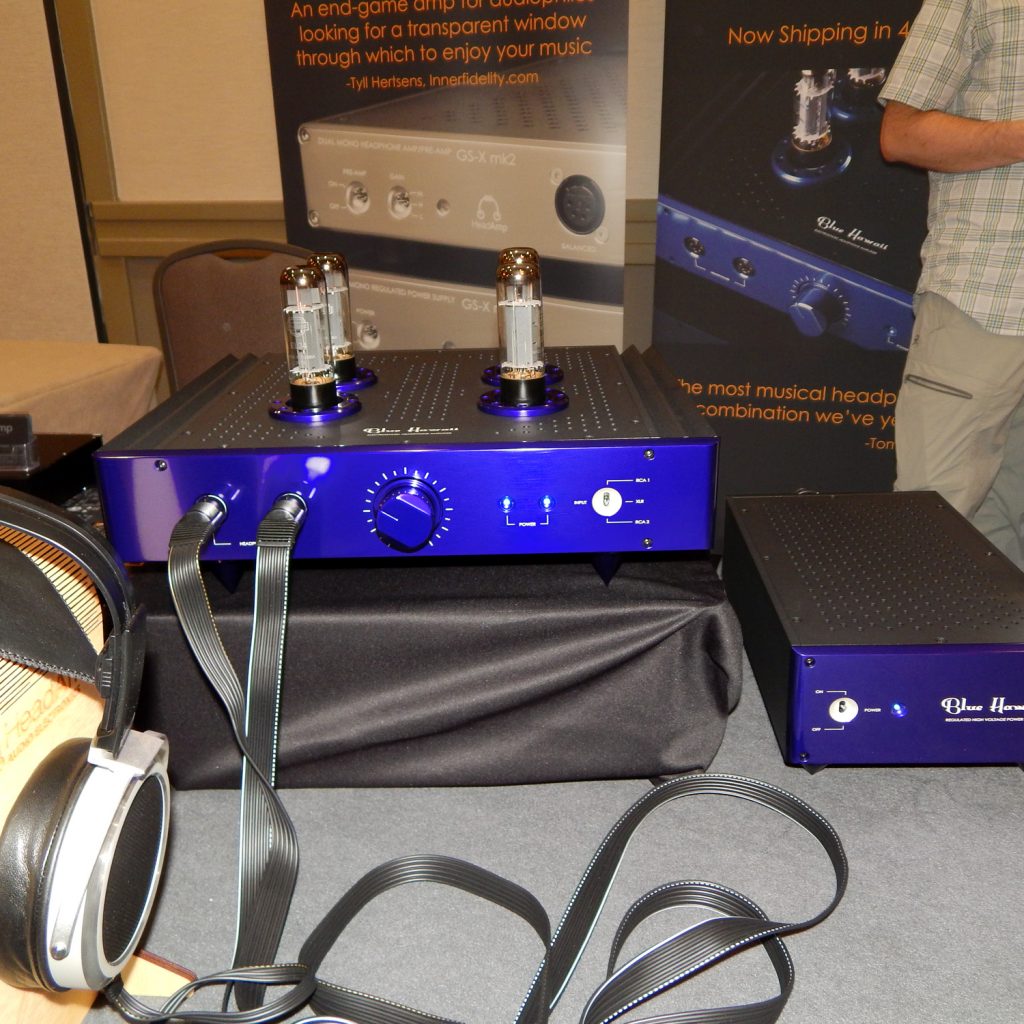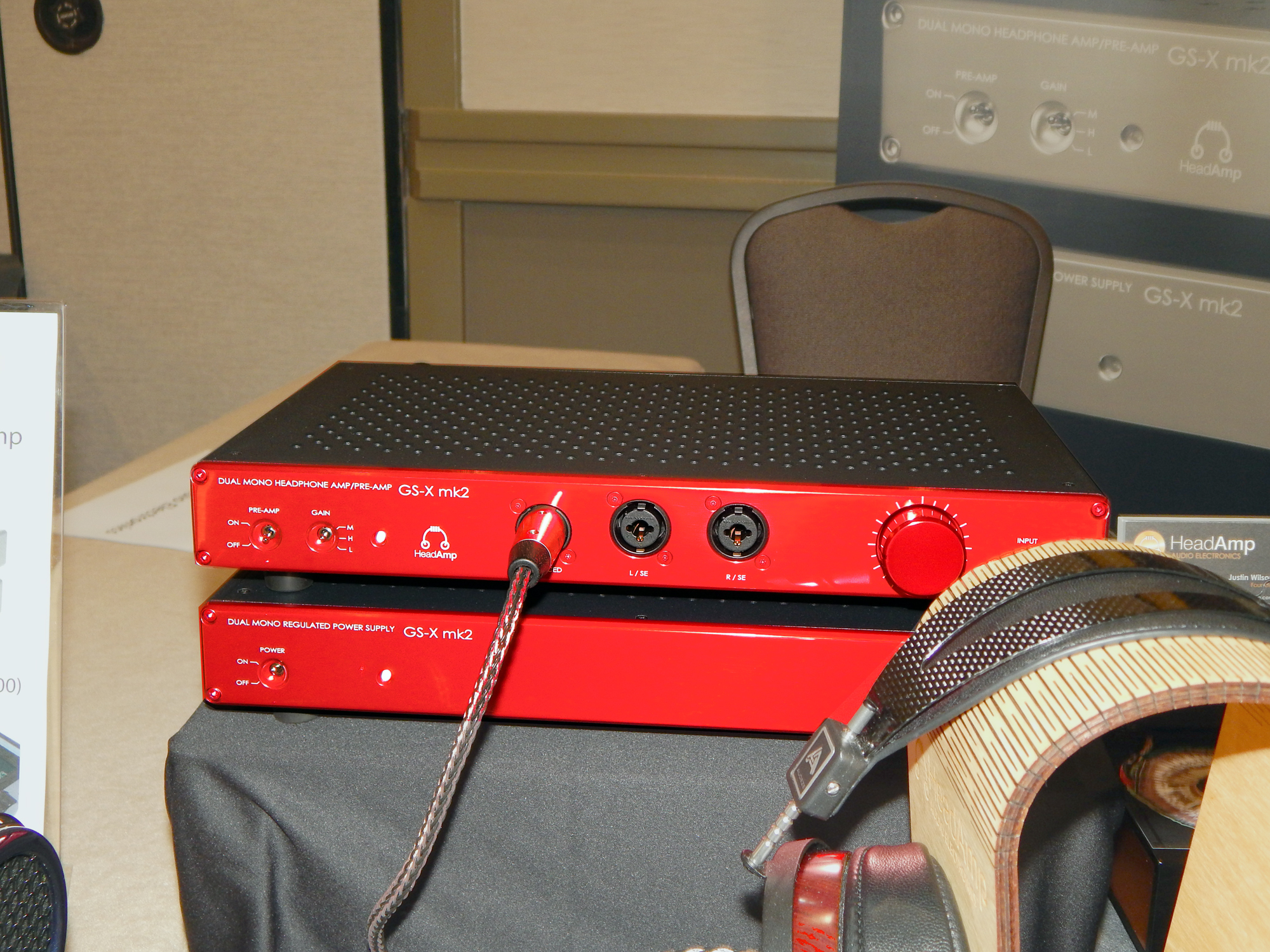 My subsequent adventure led me to a table shared by local dealer Gramophone, Questyle Audio and Audeze Headphones displaying the entire line of Audeze Headphones including their new ultra light LCD-MX4 Planar Magnetic Headphones ($2,995 USD) and the much lauded LCDi4 In-Ear Headphone. Audeze also now offers premium braided cables for their LCD and LCDi model headphones. On the Questyle front they were demonstrating the brand new CMA 400i Current Mode Headphone DAC/Amp/Pre-Amp ($799 USD), the first desktop unit to feature a 2.5mm balanced output for use with IEMs and the equally brand new QP2R Current Mode Portable Music Server which features a 2.5mm balance output with 4 times the output of the single ended output, giving it the power to drive almost any headphone, as well as an upgraded DAC which supports 32/384 kHz PCM and DSD256 natively. It is always a pleasure to encounter a high-end brick and mortar audio retailer who gets it and embraces personal audio, kudos to Gramophone.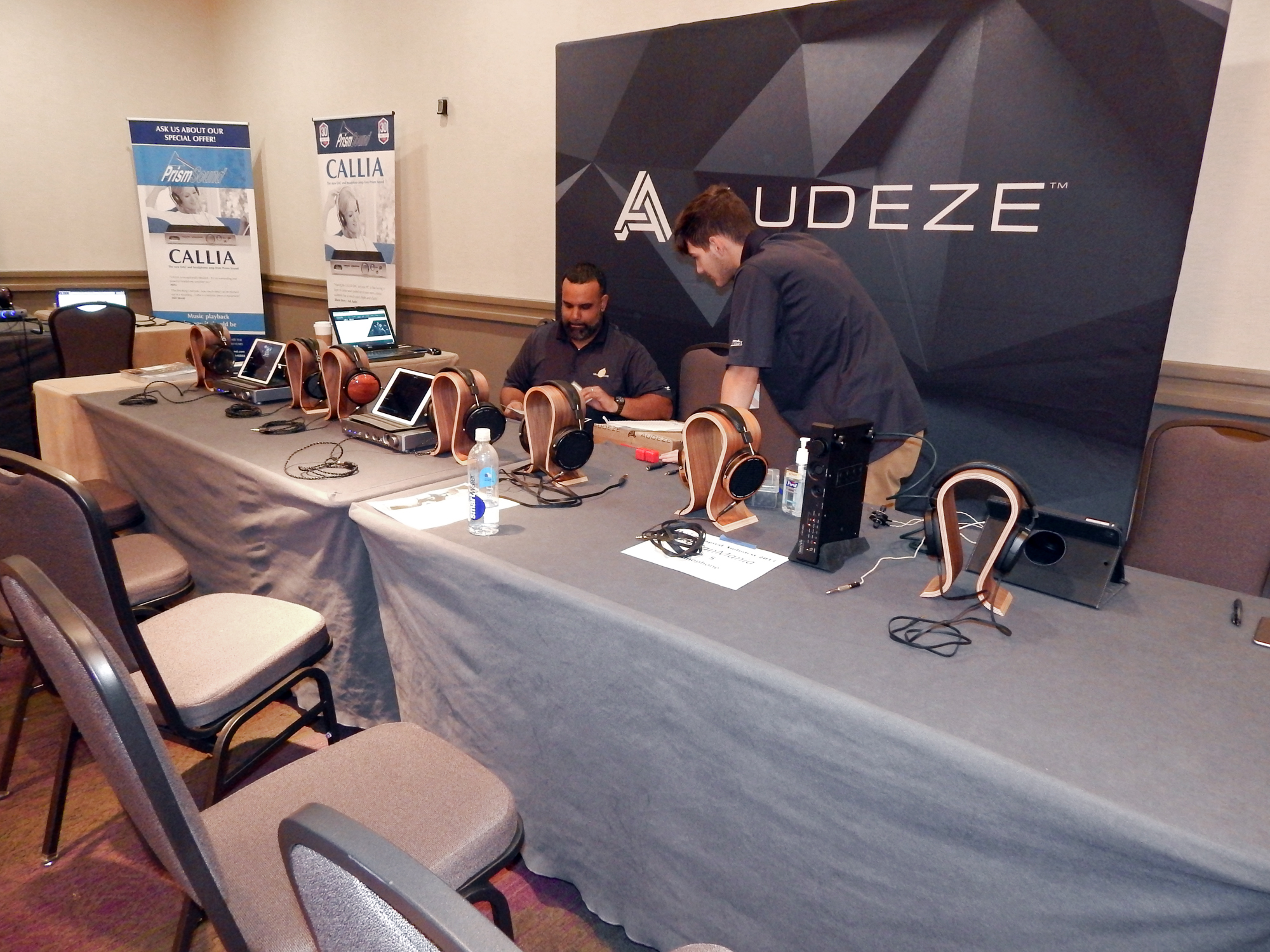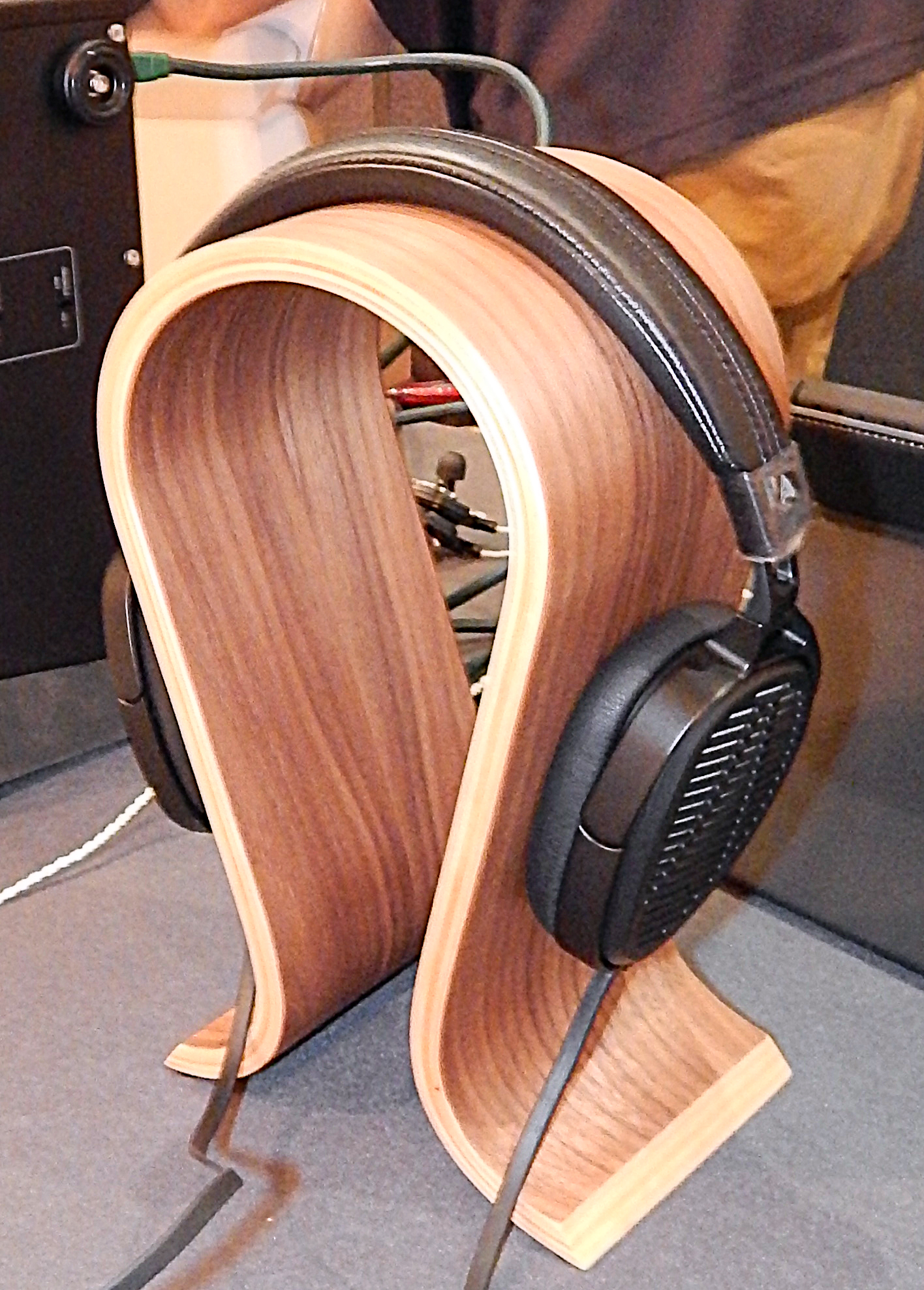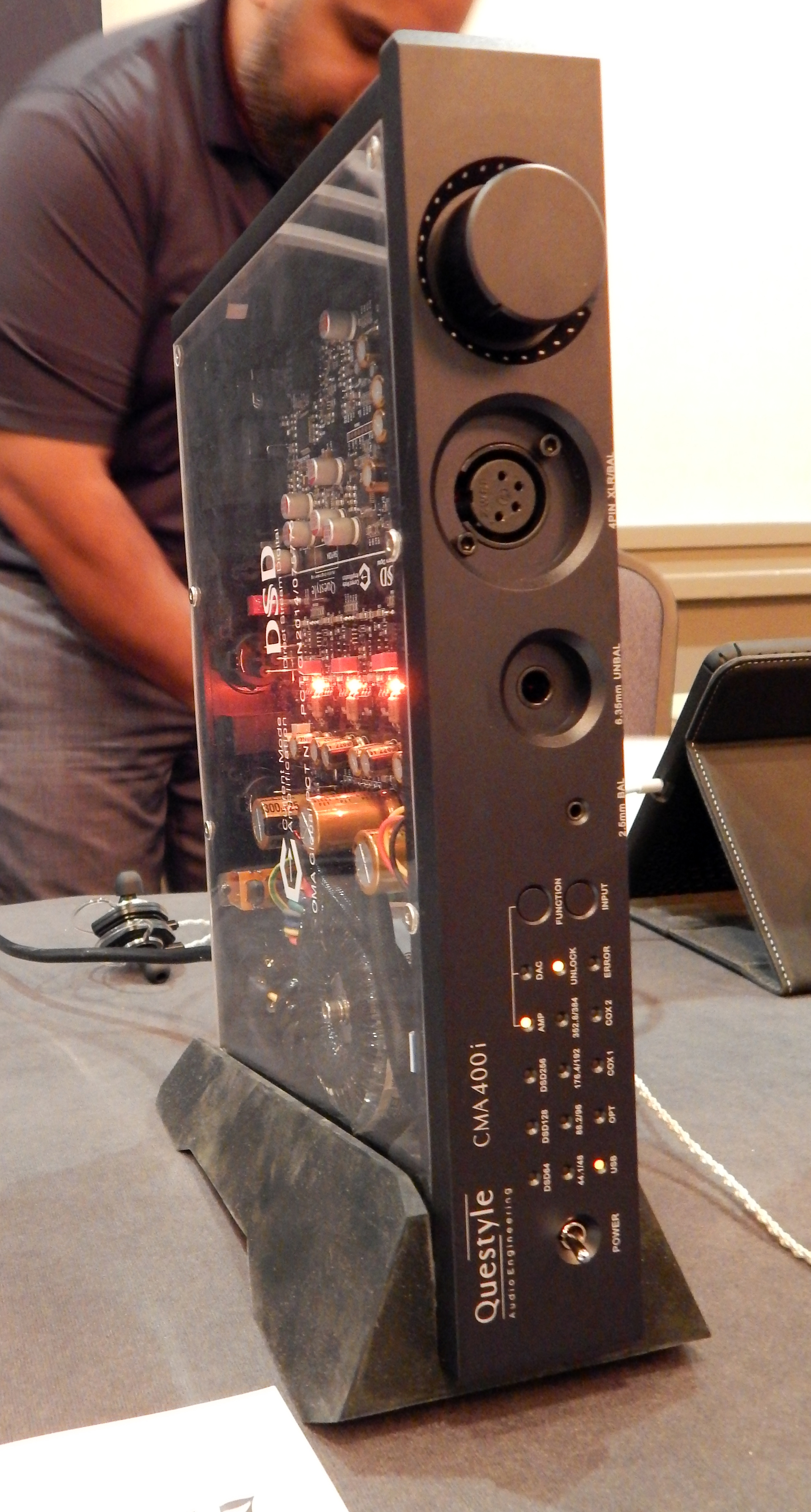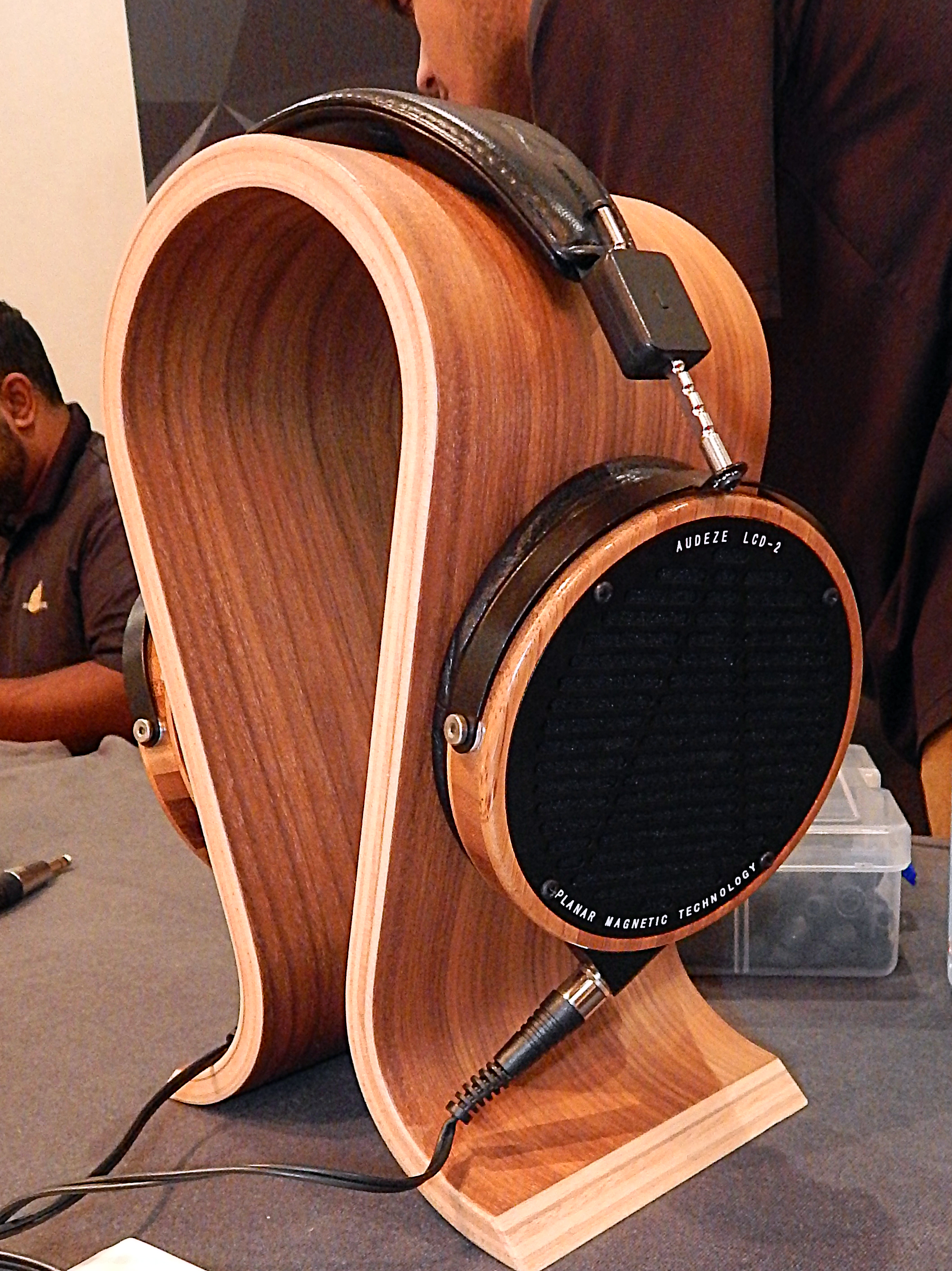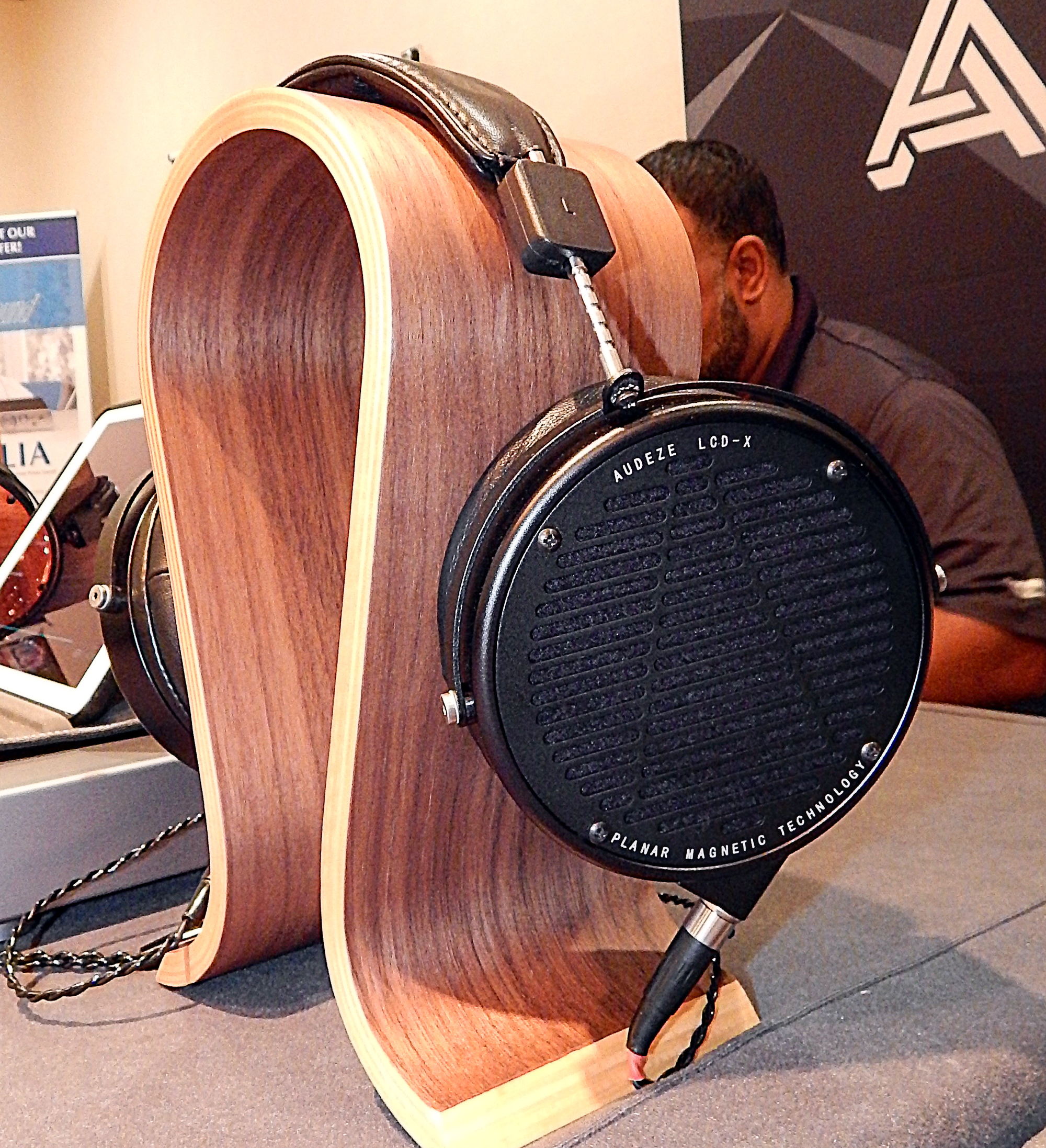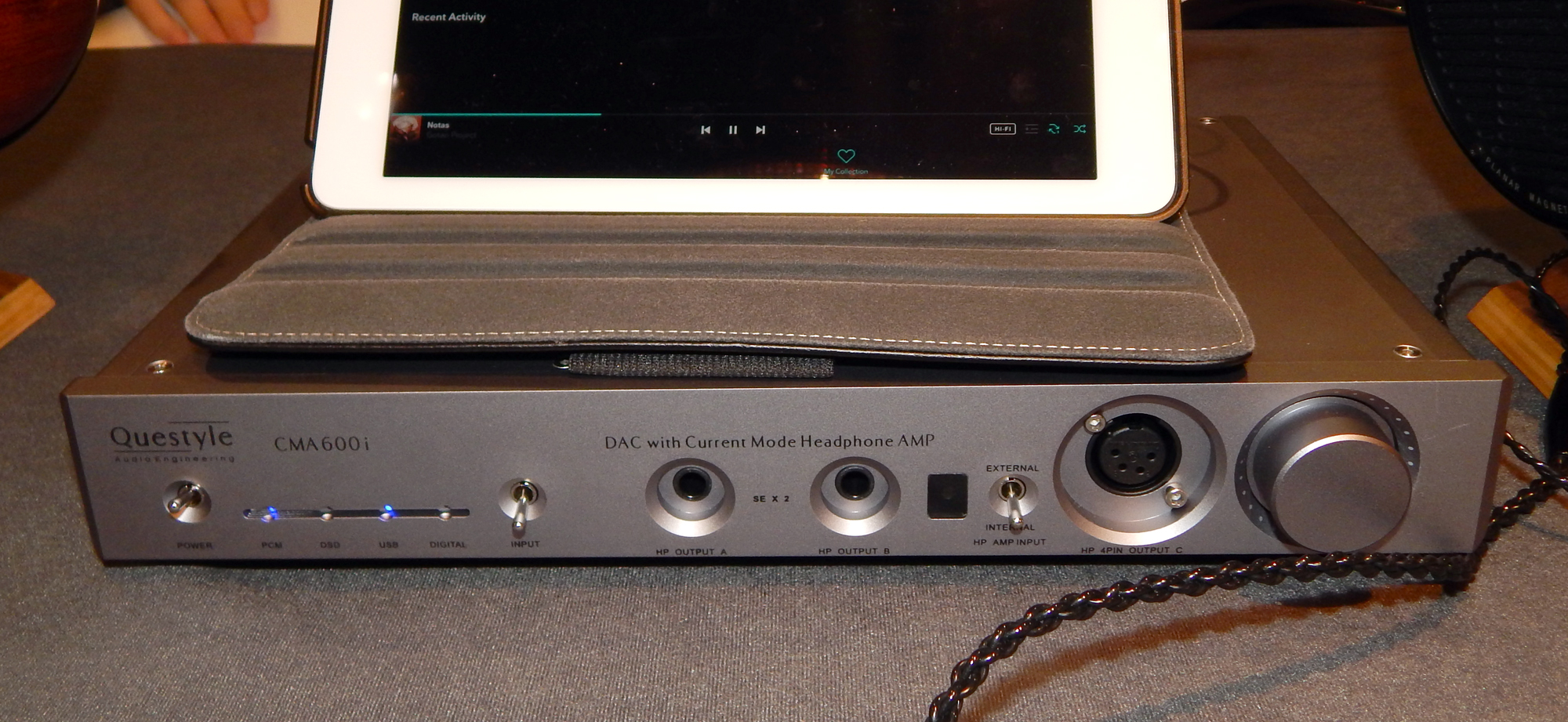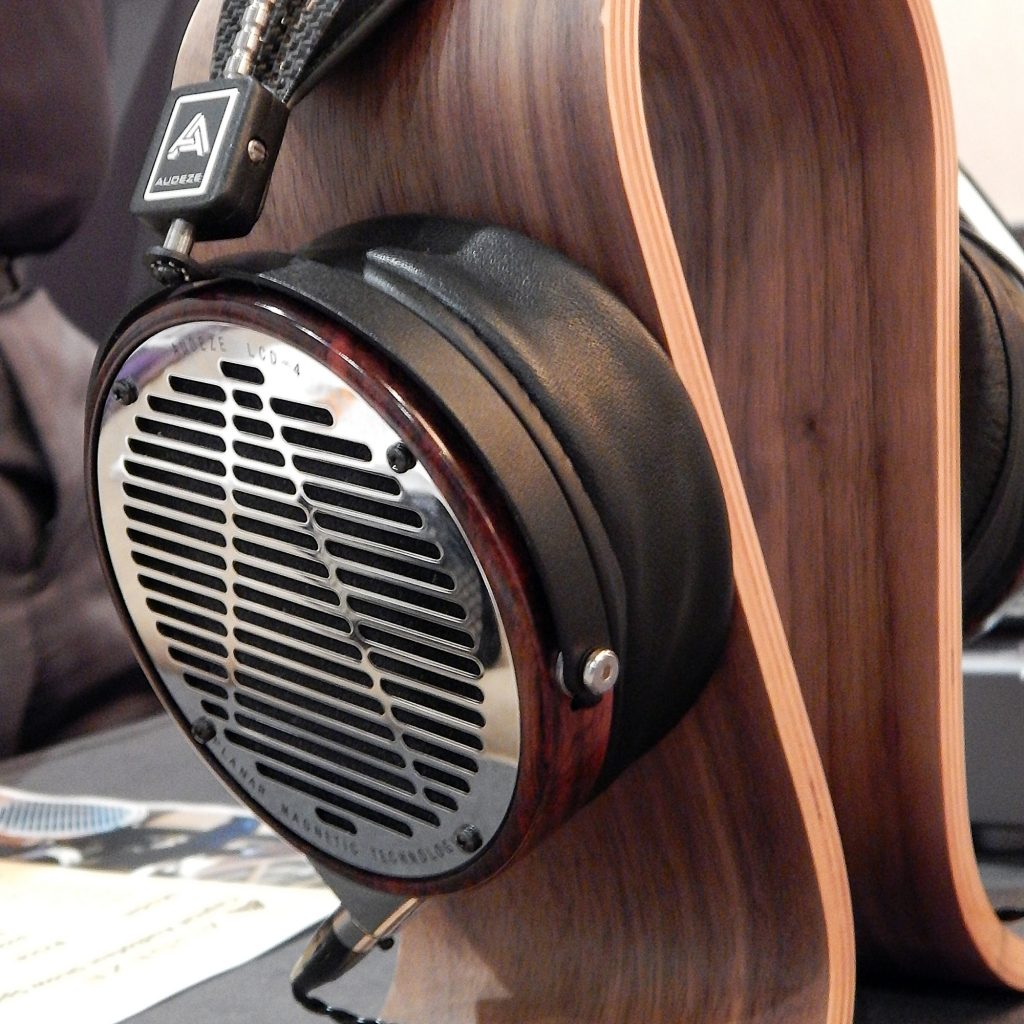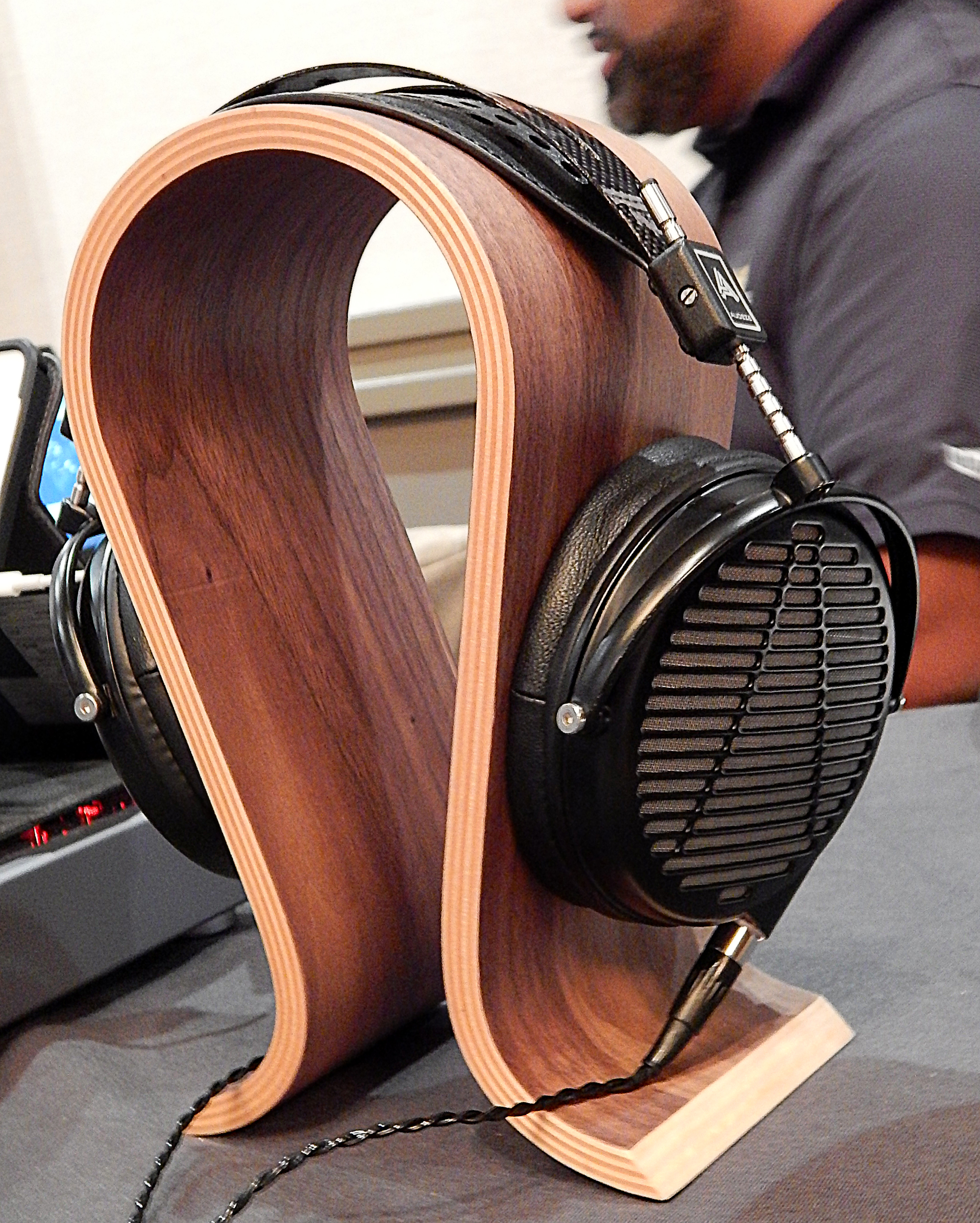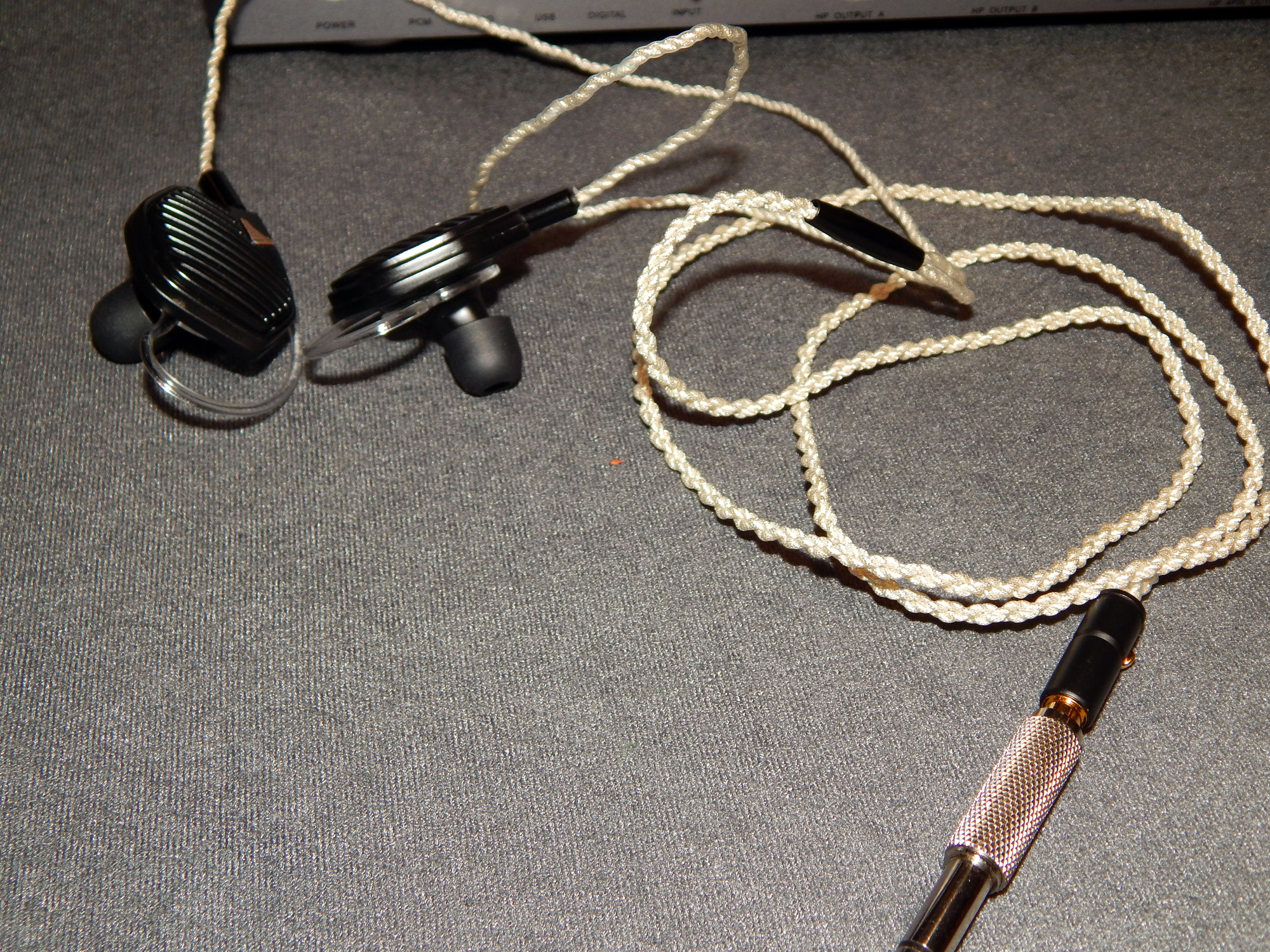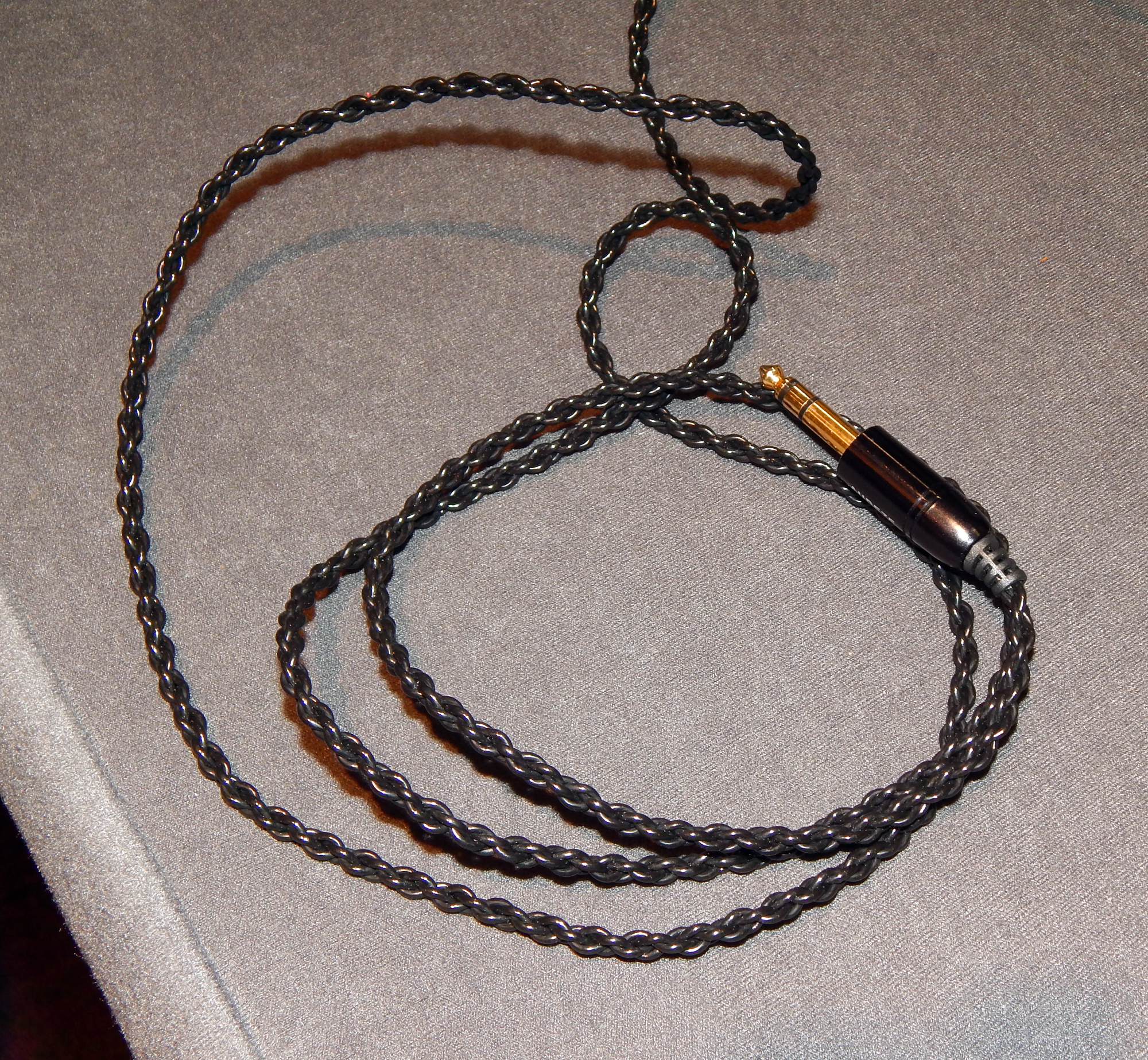 With a long history in Pro-audio but fairly new to the consumer end of things, British made PrismSound was showcasing their Callia DAC/Headphone Amplifier/Pre-Amp ($2,750 USD) in both the CanMania area as well as their listening room. With an honest claim to manufacturing the analog to digital converters used in the original recordings, as well as, some of the most advanced Audio Analyzers, PrismSound feels they are best equipped to reproduce those recordings.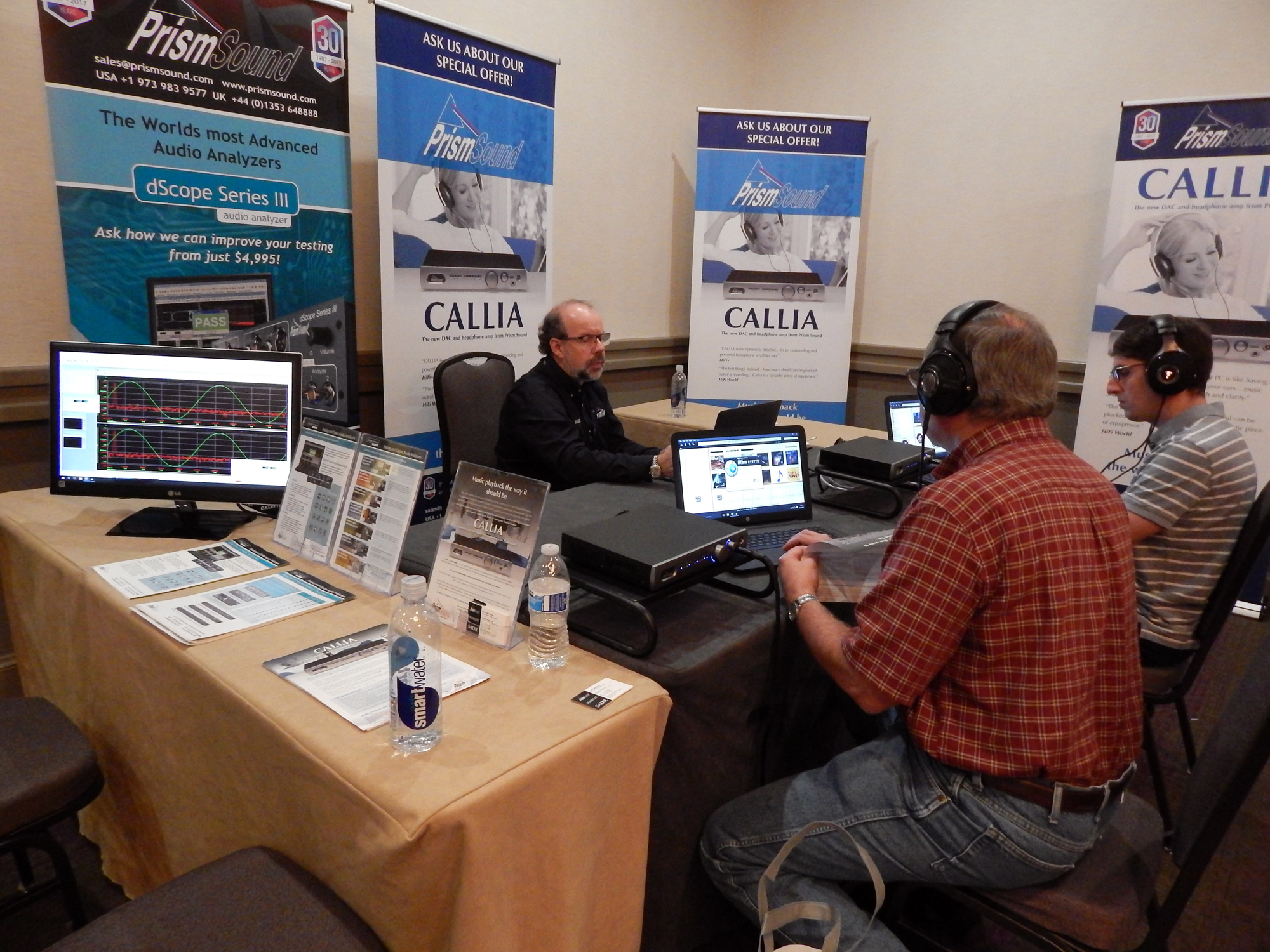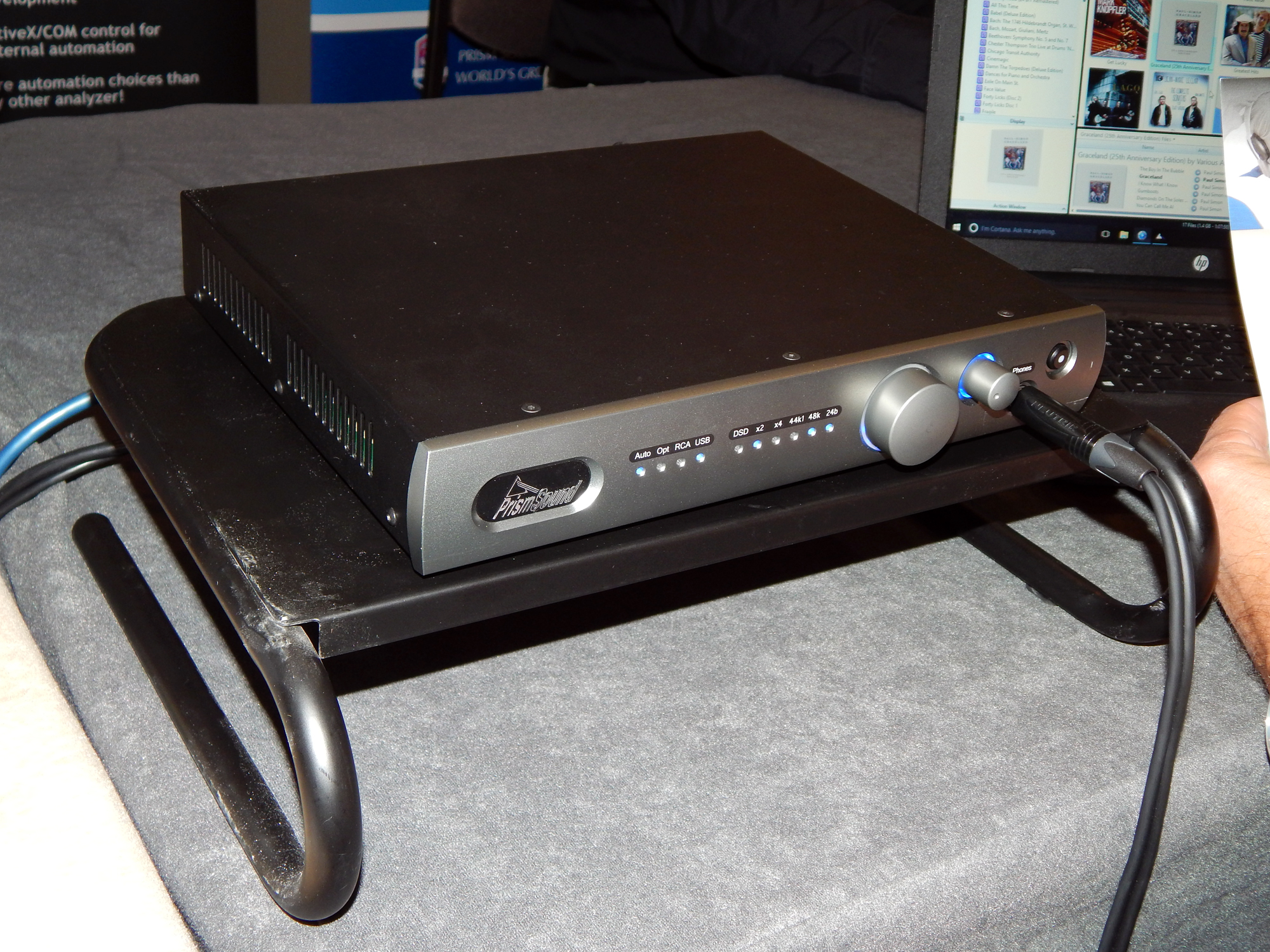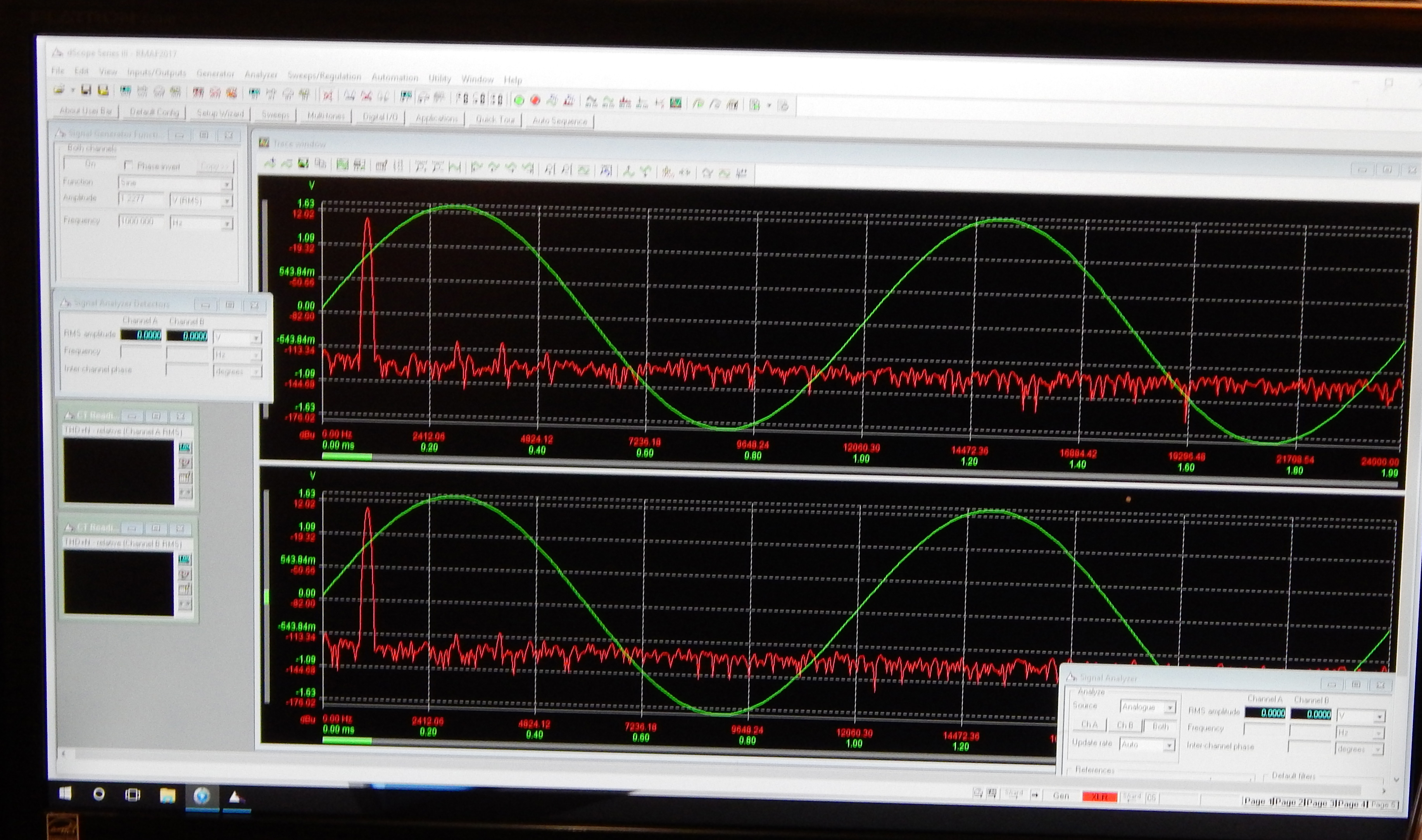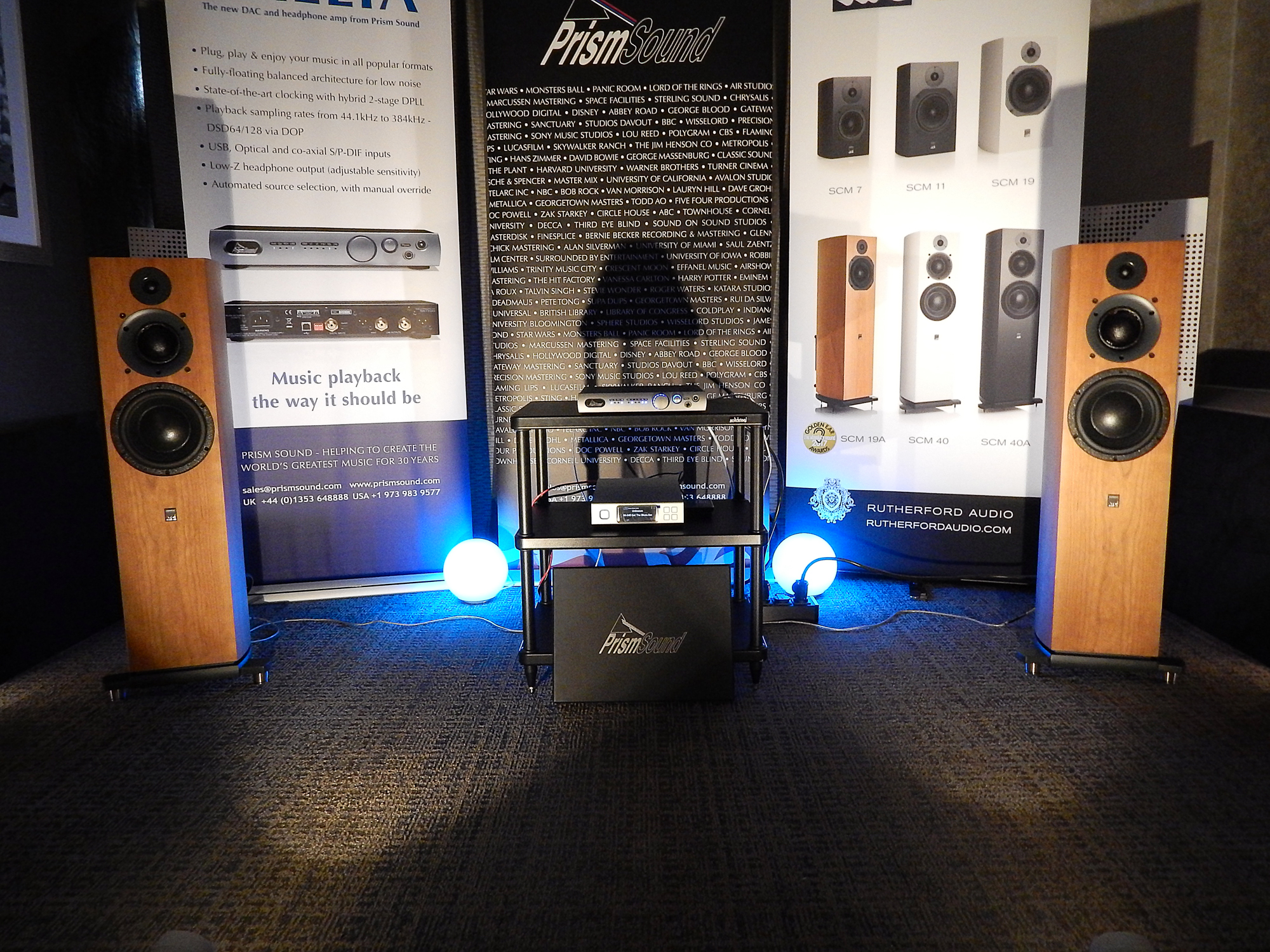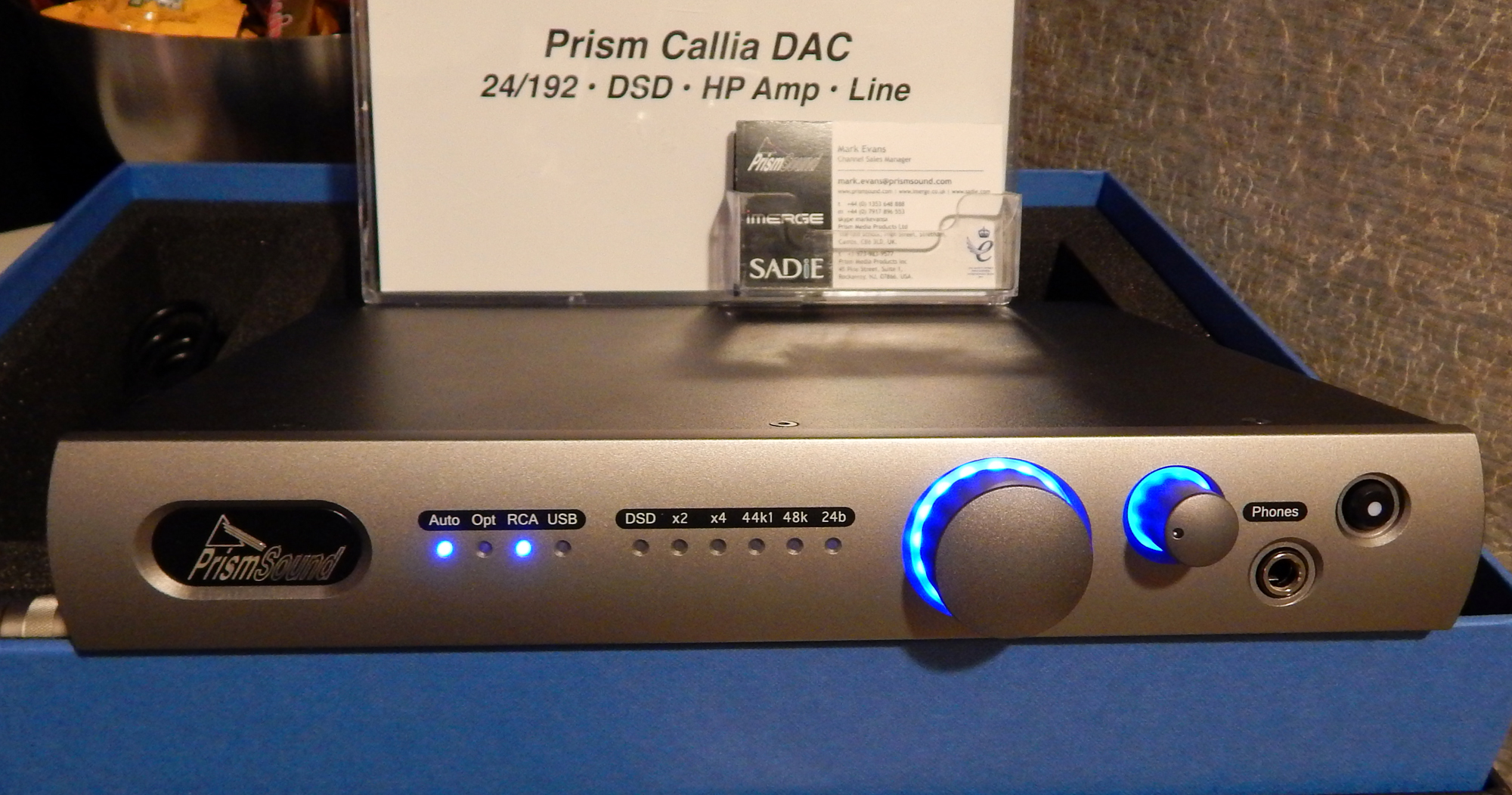 ModWright Instruments, WyWires and Daedalus Audio shared both a table in CanMania and a sound room right across the hallway, providing outstanding sound for both headphones and loudspeakers. For your perusal and pleasure, ModWright was highlighting their brand new HA300 Triode Tube Headphone Amplifier featuring the legendary 300B tube ($7,900 USD) soon to be a top pick among reference headphone amplifiers. Also on display were the ModWright Tryst (in three different finishes) available for $3,000 USD or with a special WyWires umbilical power cord for $3,500 USD, and the ModWright Tube Modification for OPPO Blu-ray players and DACs ($2,500 USD for mod only – player must be provided by customer). An eye catching offering from WyWires was the WyWires/Daedalus Power Broker AC Distribution Block ($2,495 USD).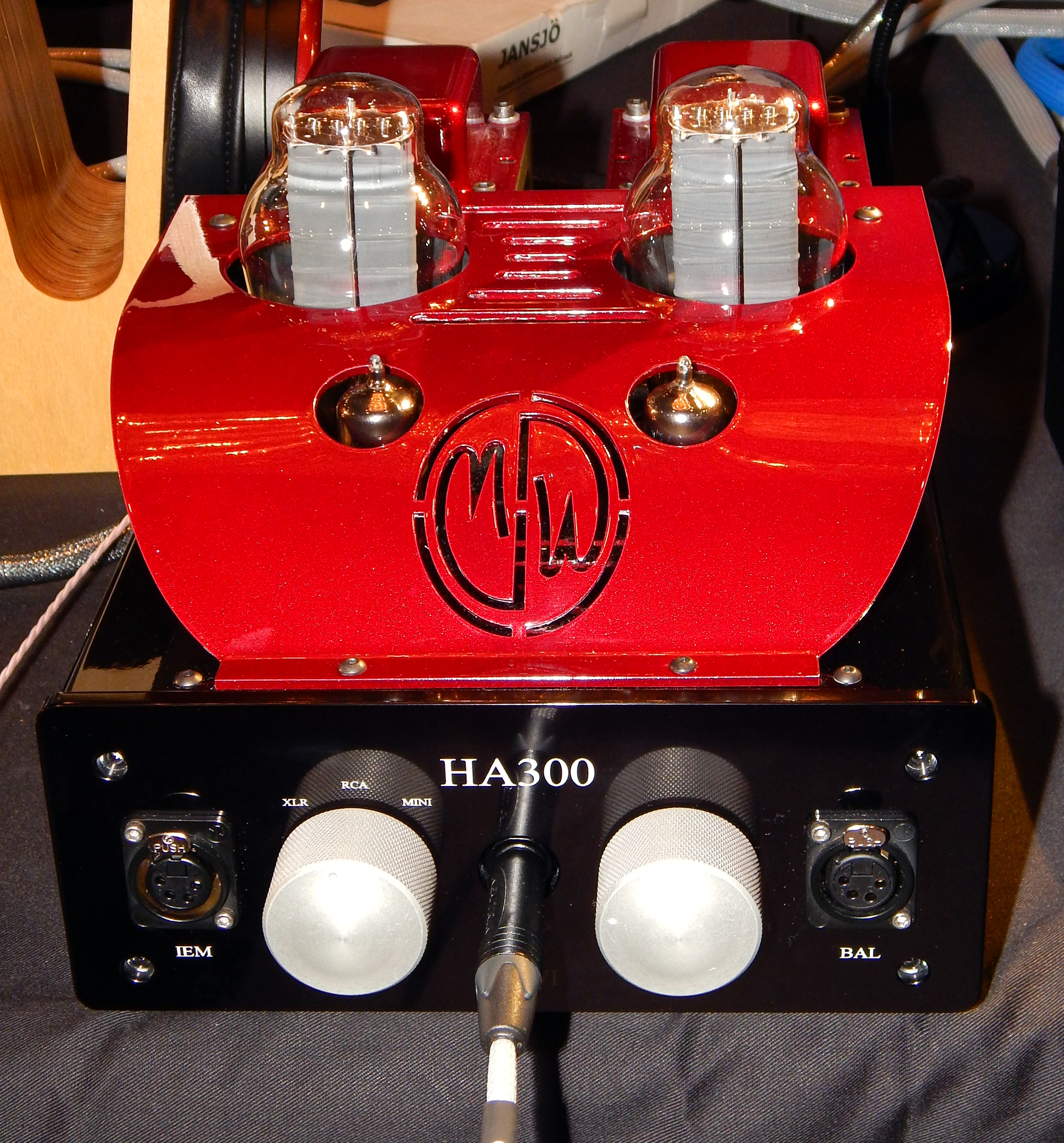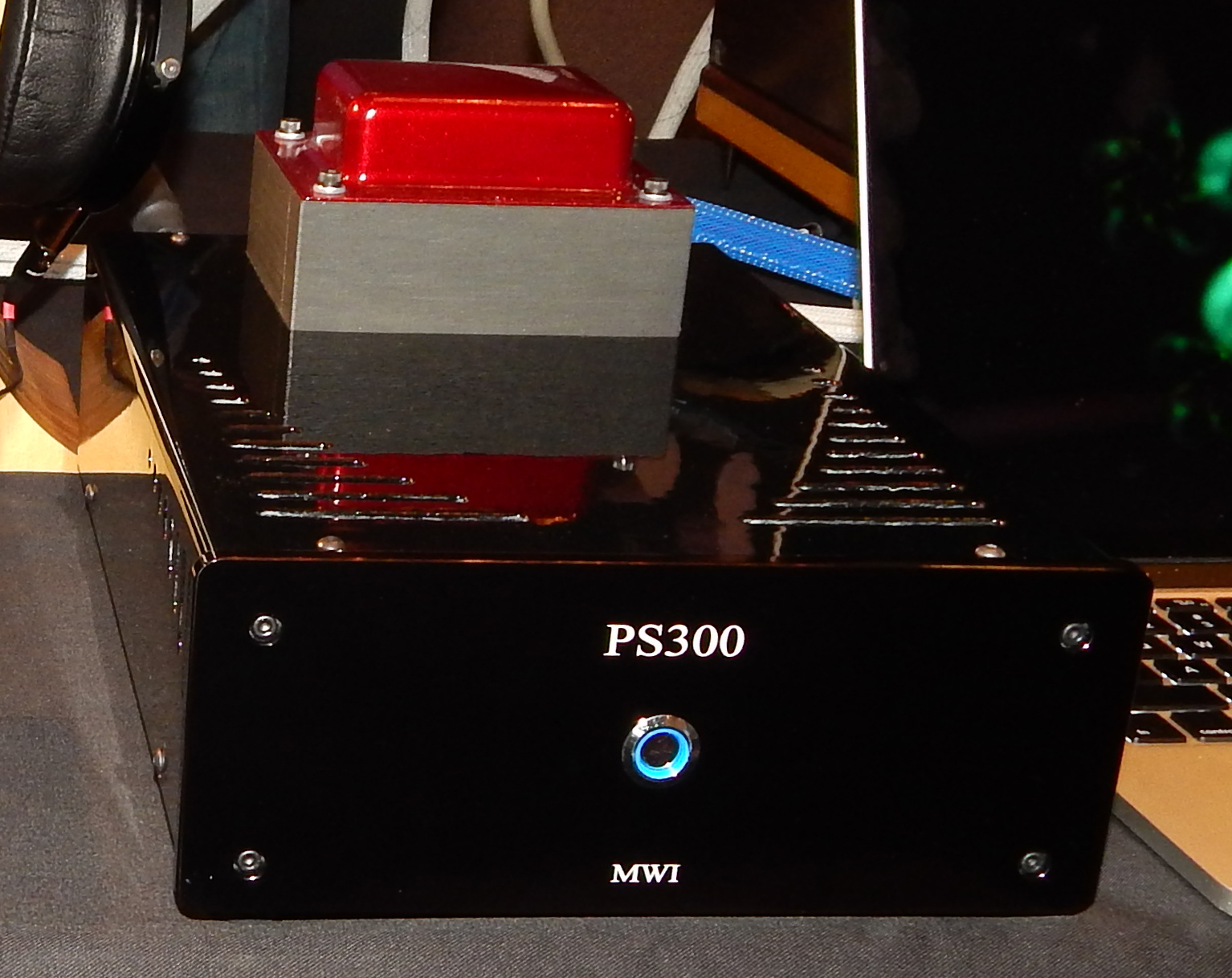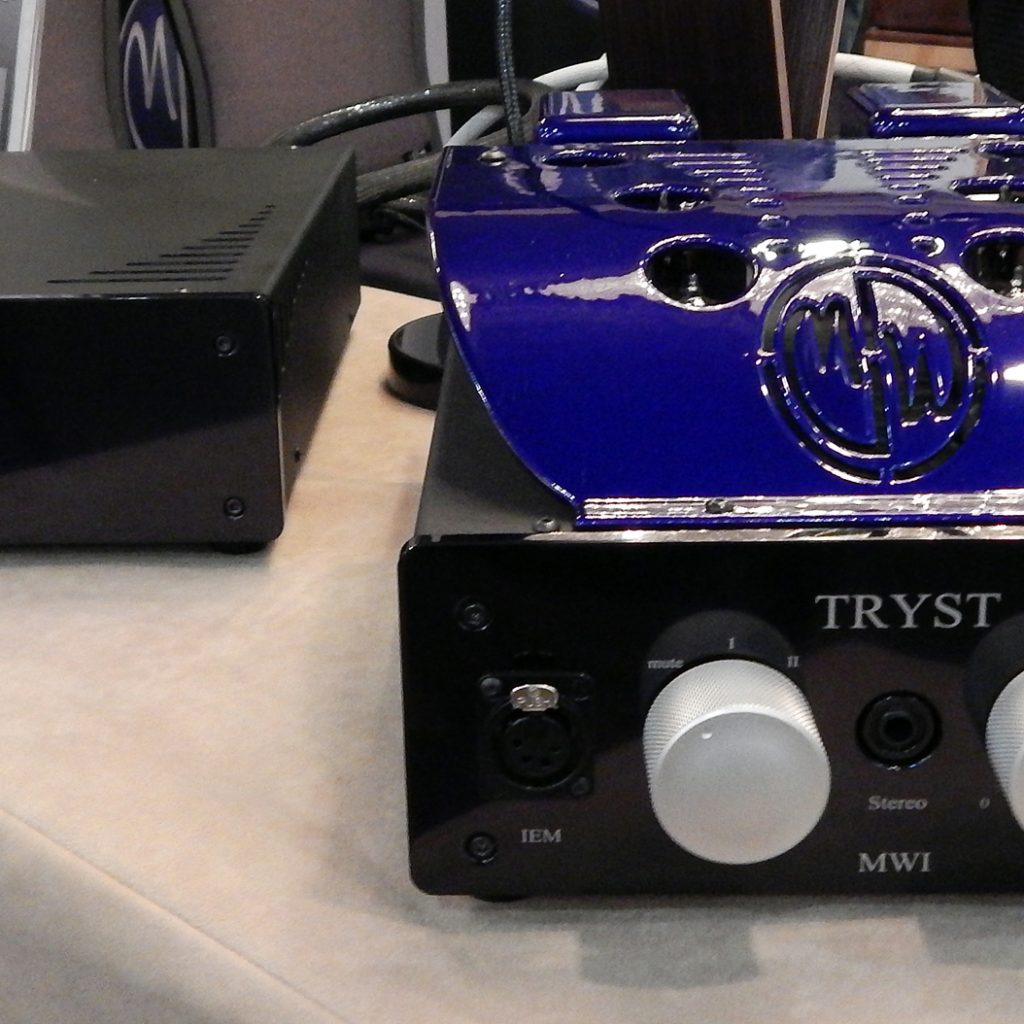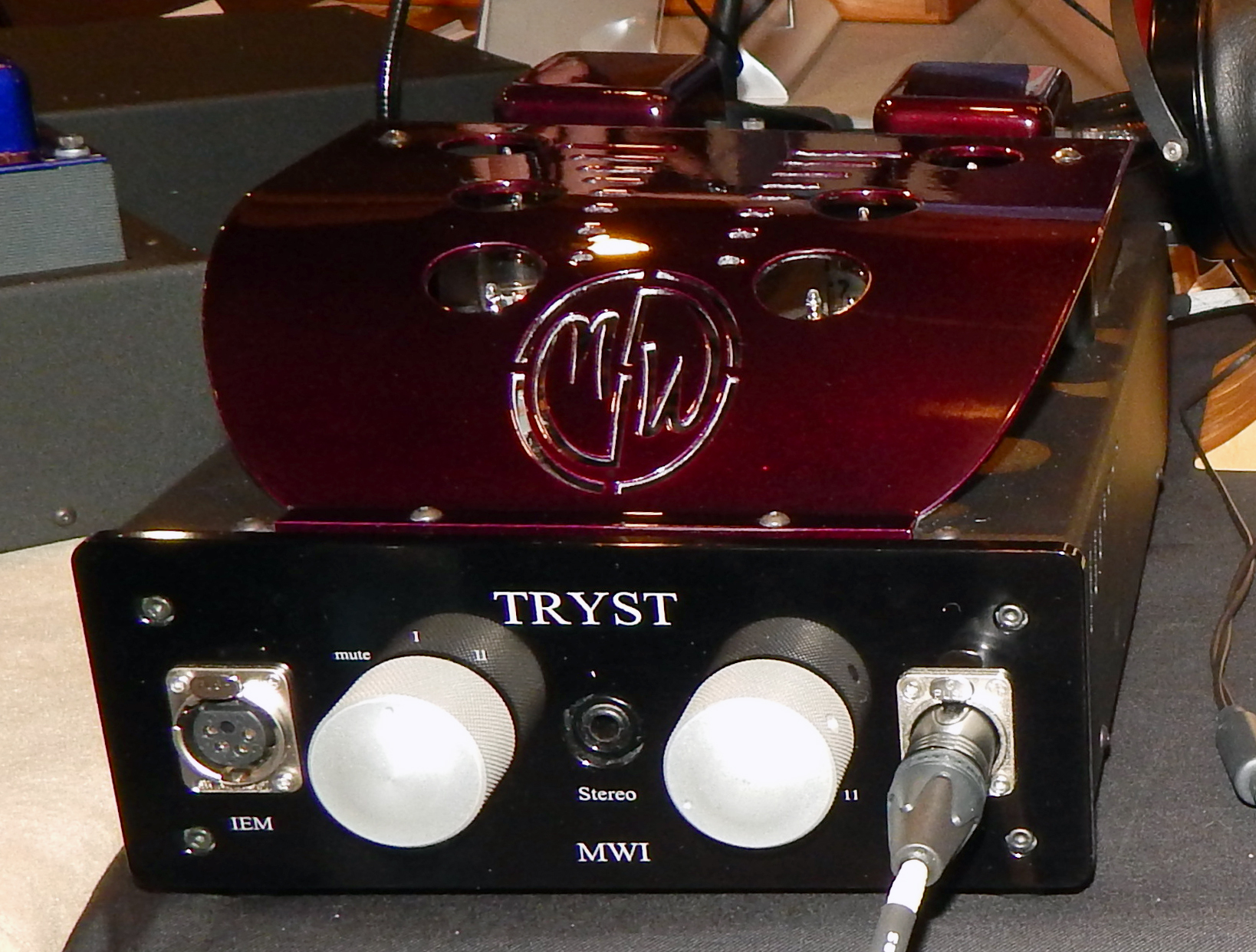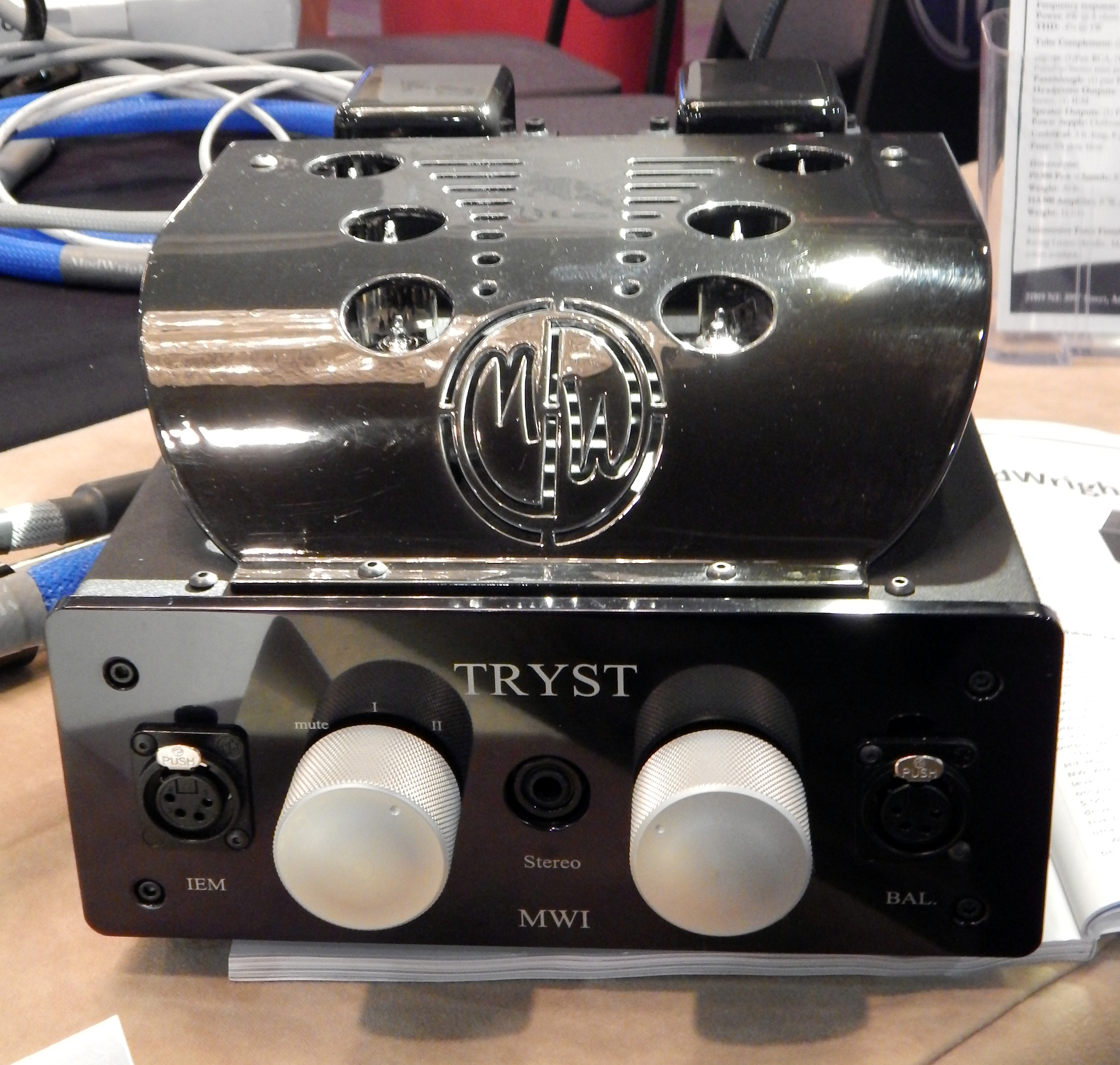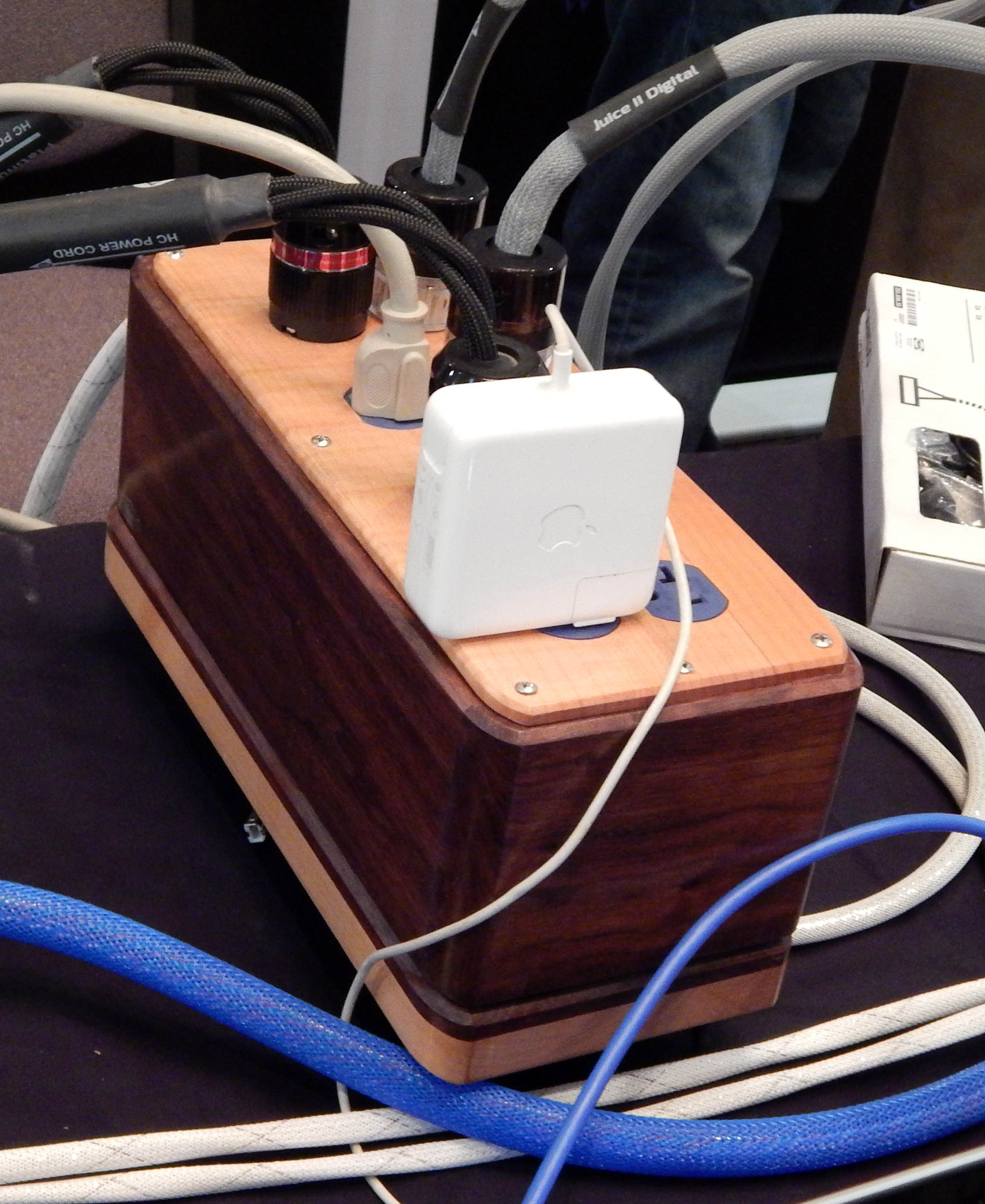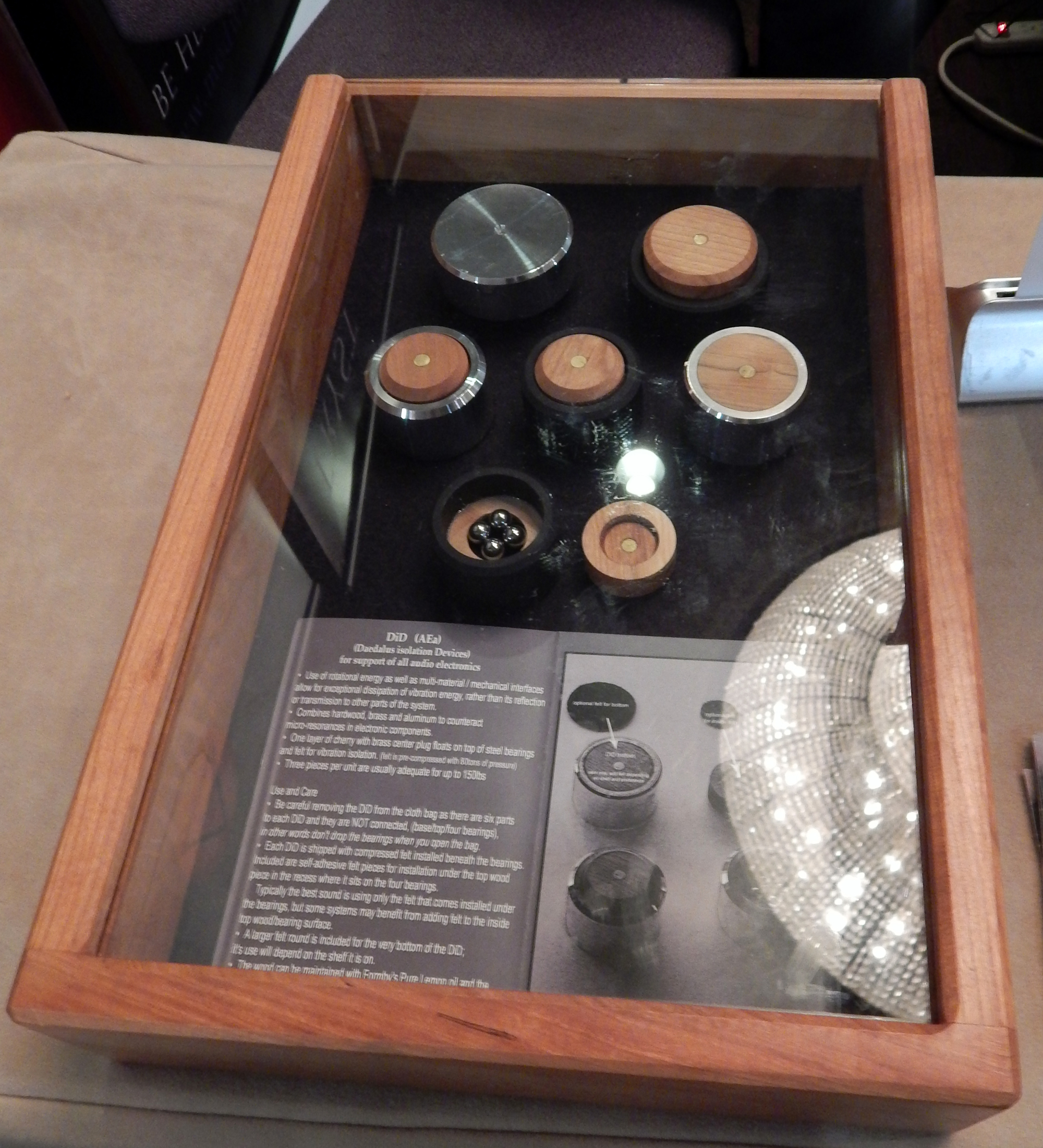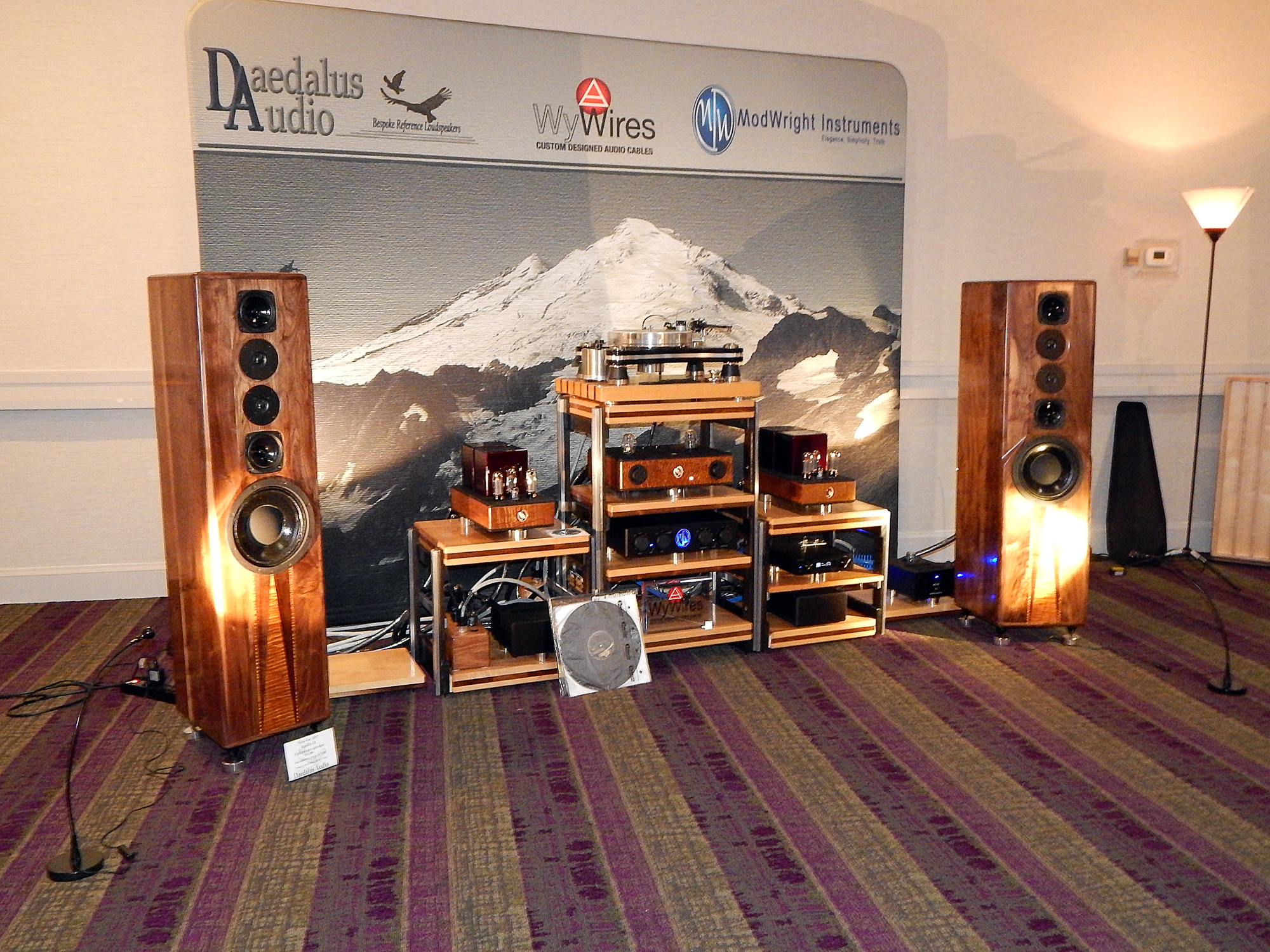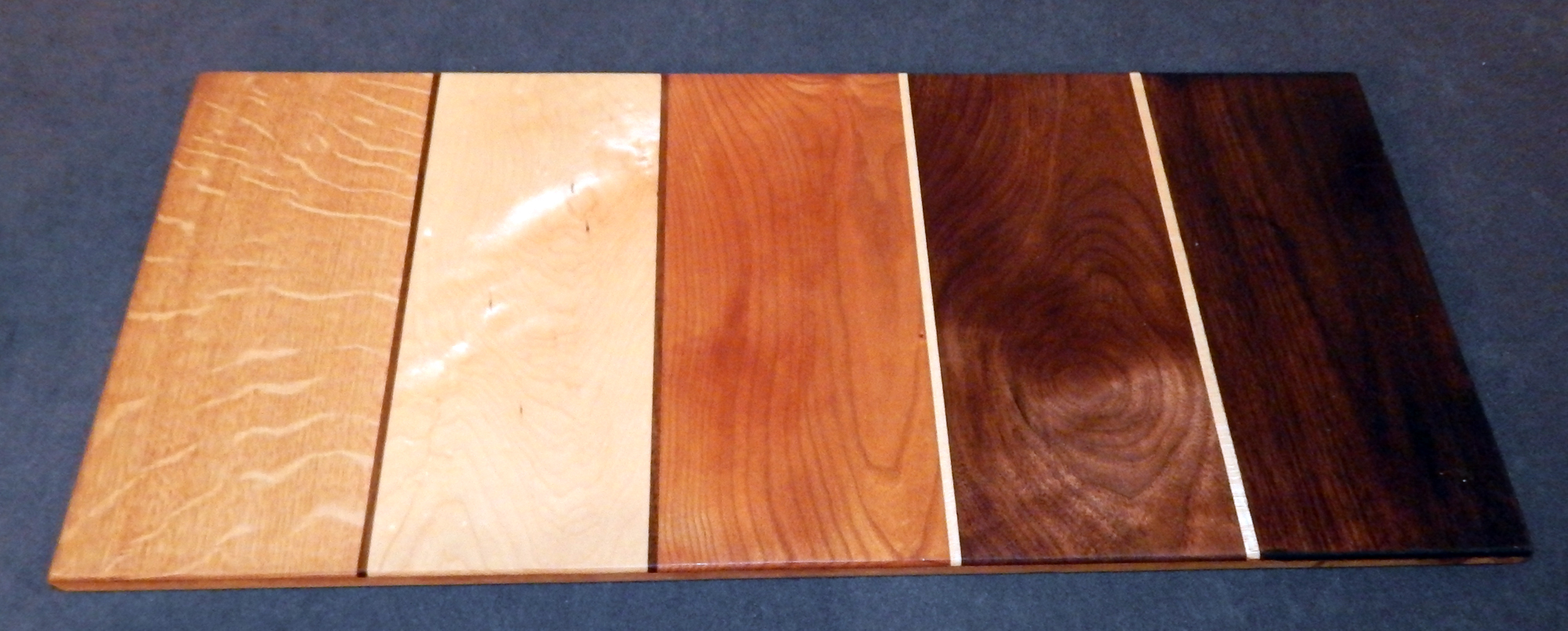 Opting for a private listening room, Woo Audio was showing off their WA33 Fully Balanced All-tube Design Output Transformer Coupled Class-A Headphone/ Pre Amplifier ($7,999 USD) featuring upgraded USAF 596 NOS tubes with a 596 to 5U4G custom-made adapter ($350 USD). They were also premiering a new headphone the Mysphere 3.1 (TBA) a reimaging of the classic AKG K 1000 from the original designers in a much more attractive and practical package. The sound was definitely intriguing.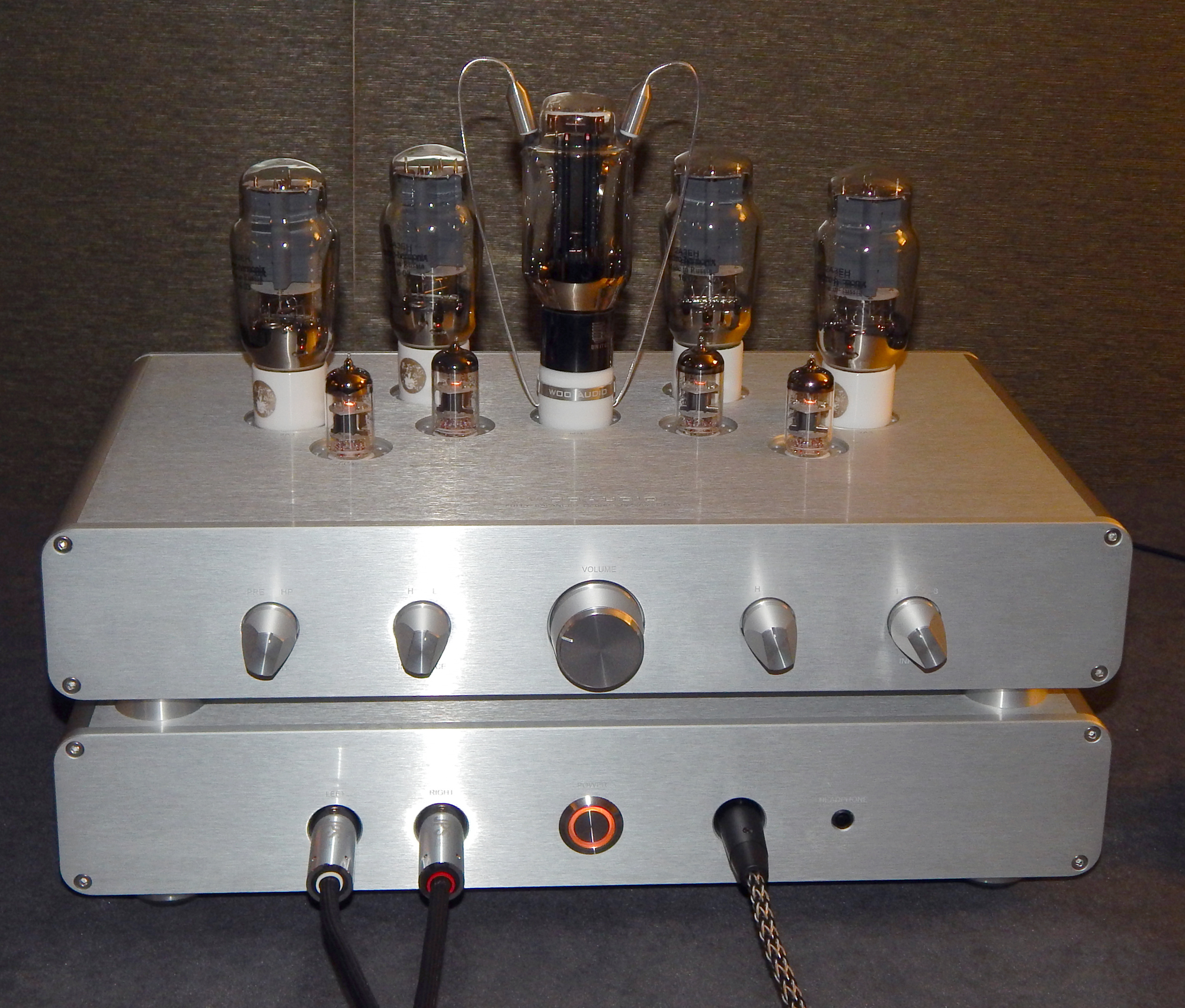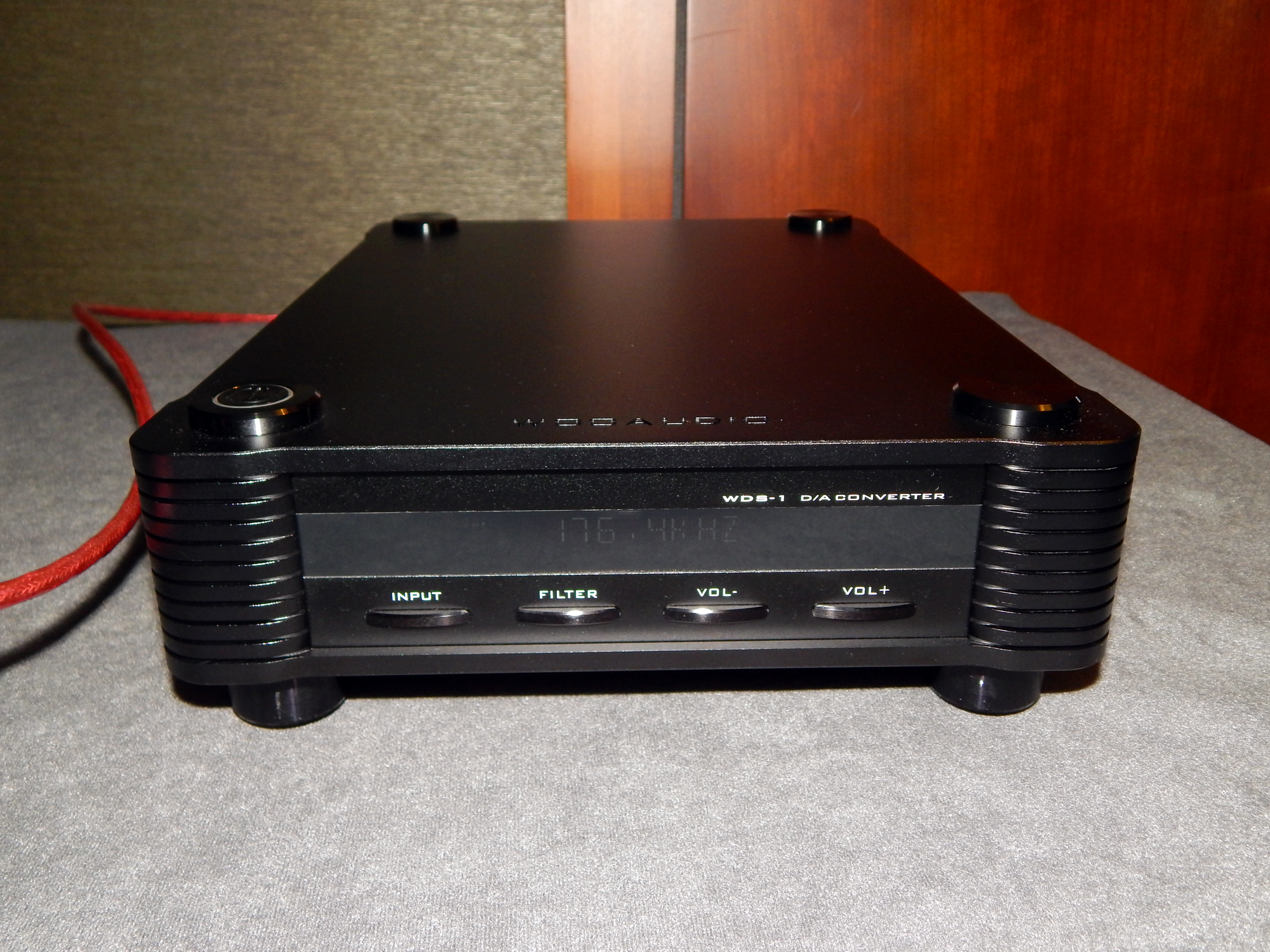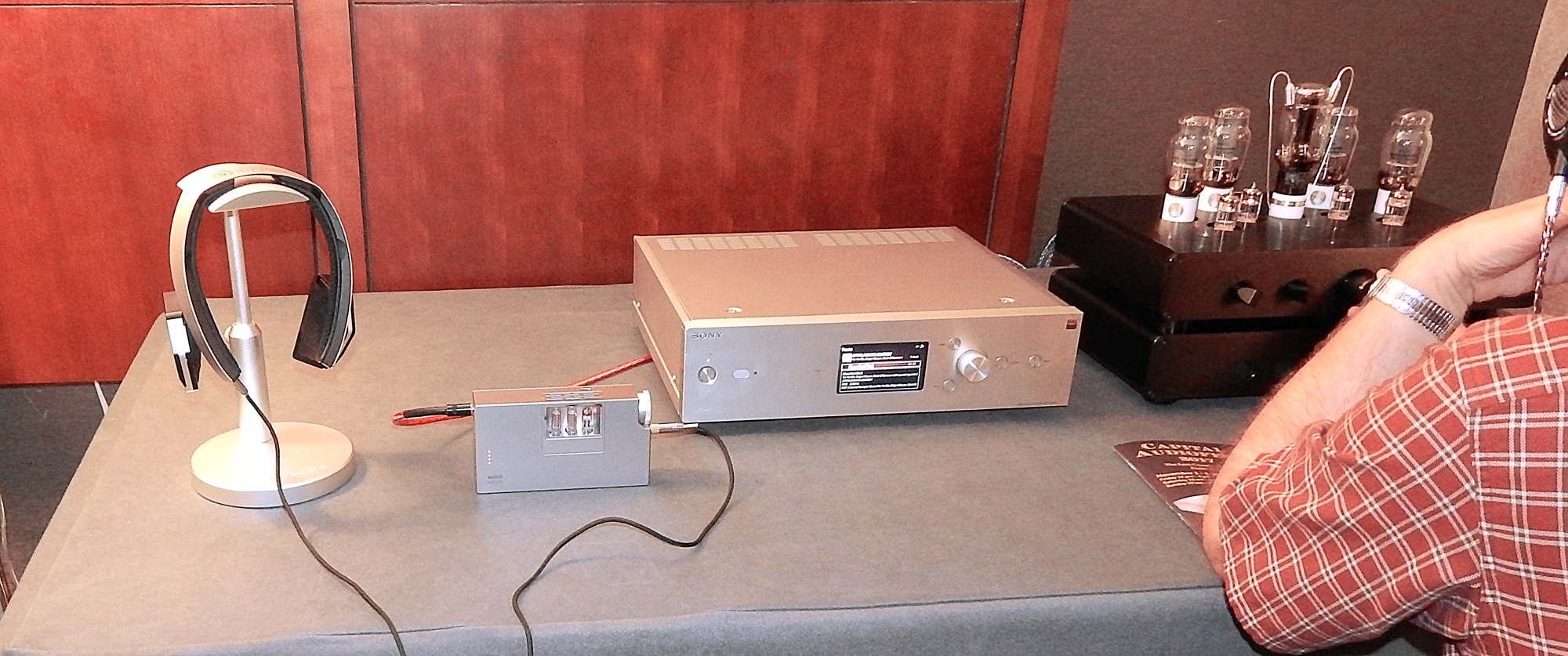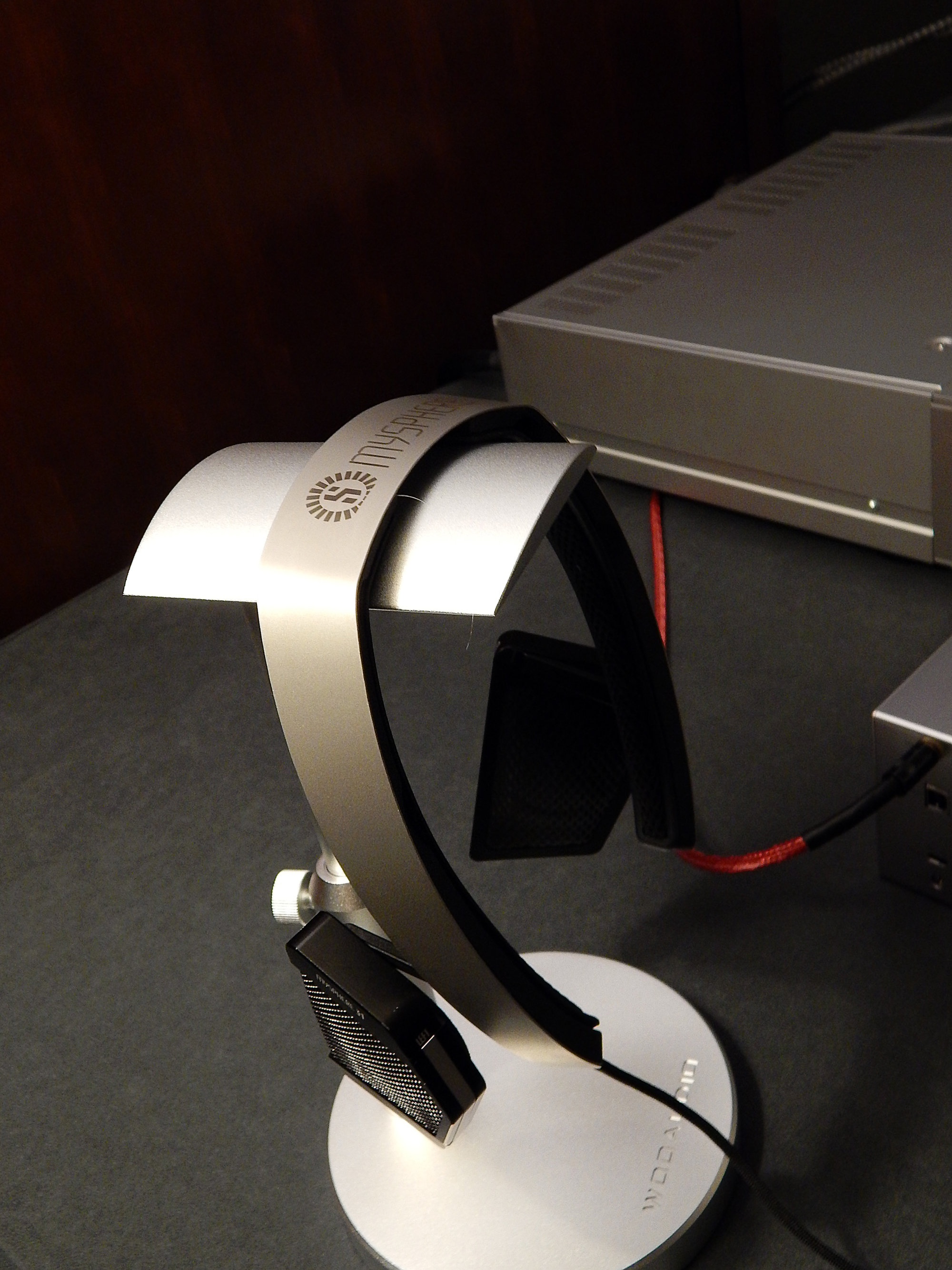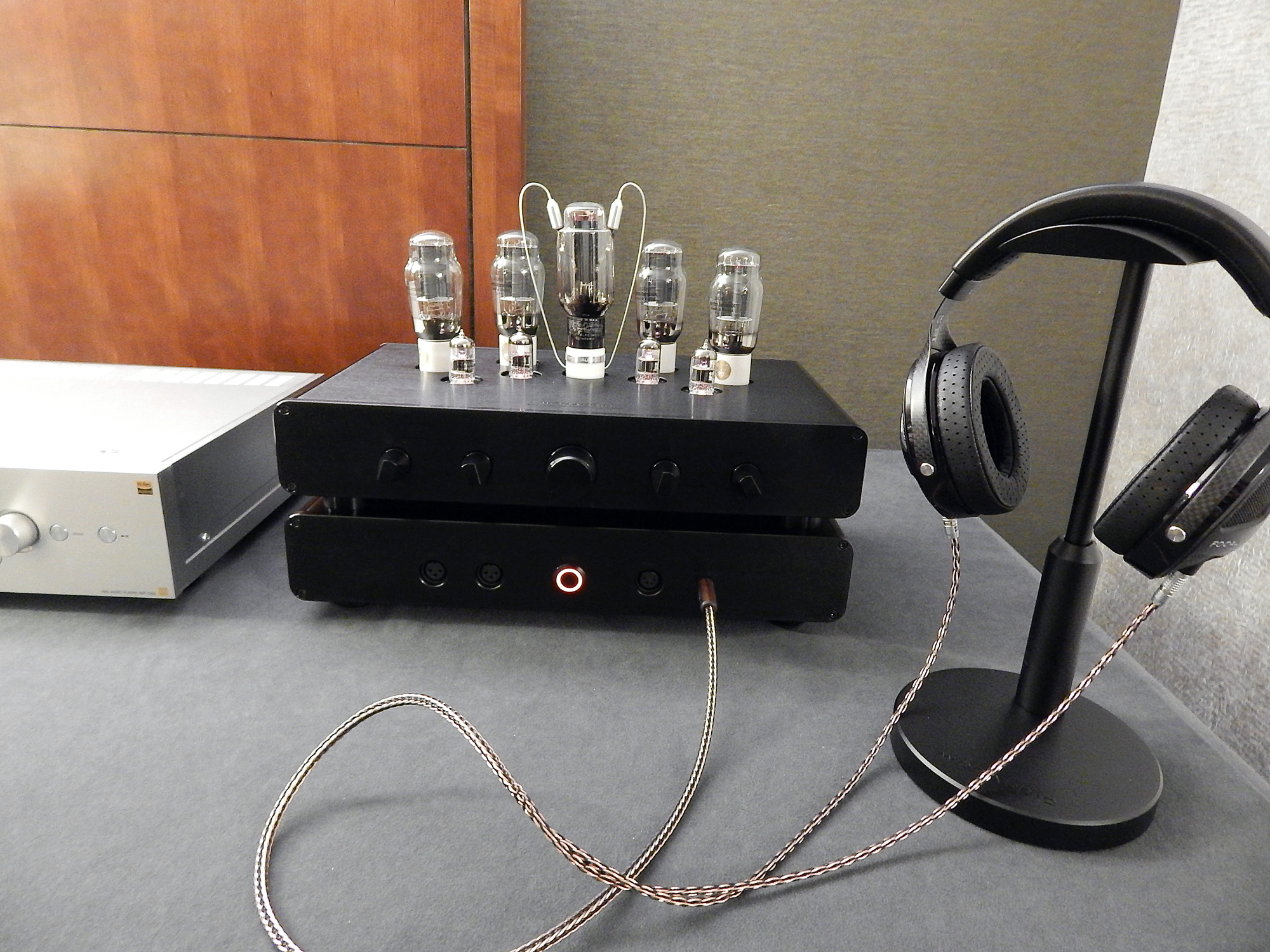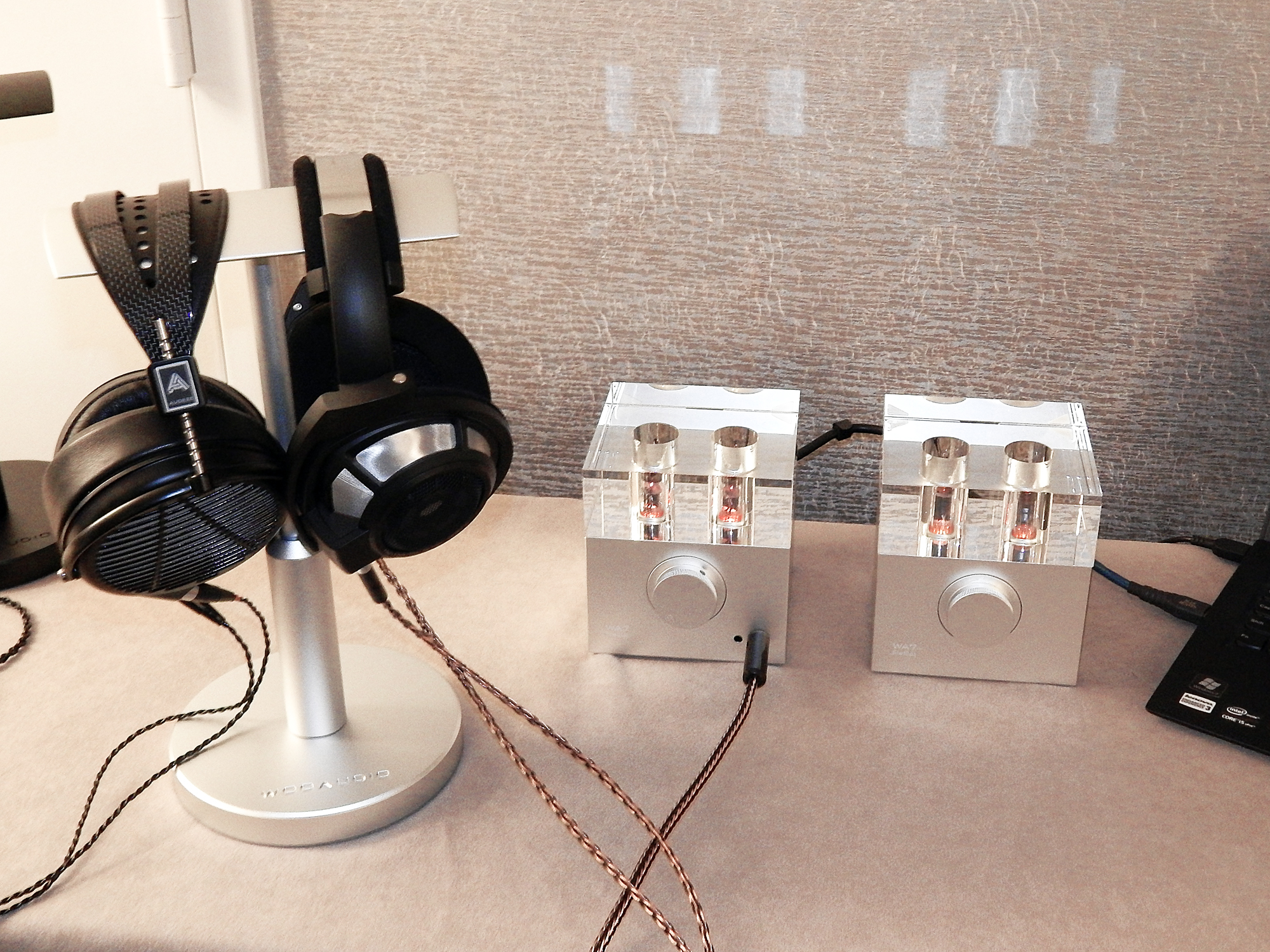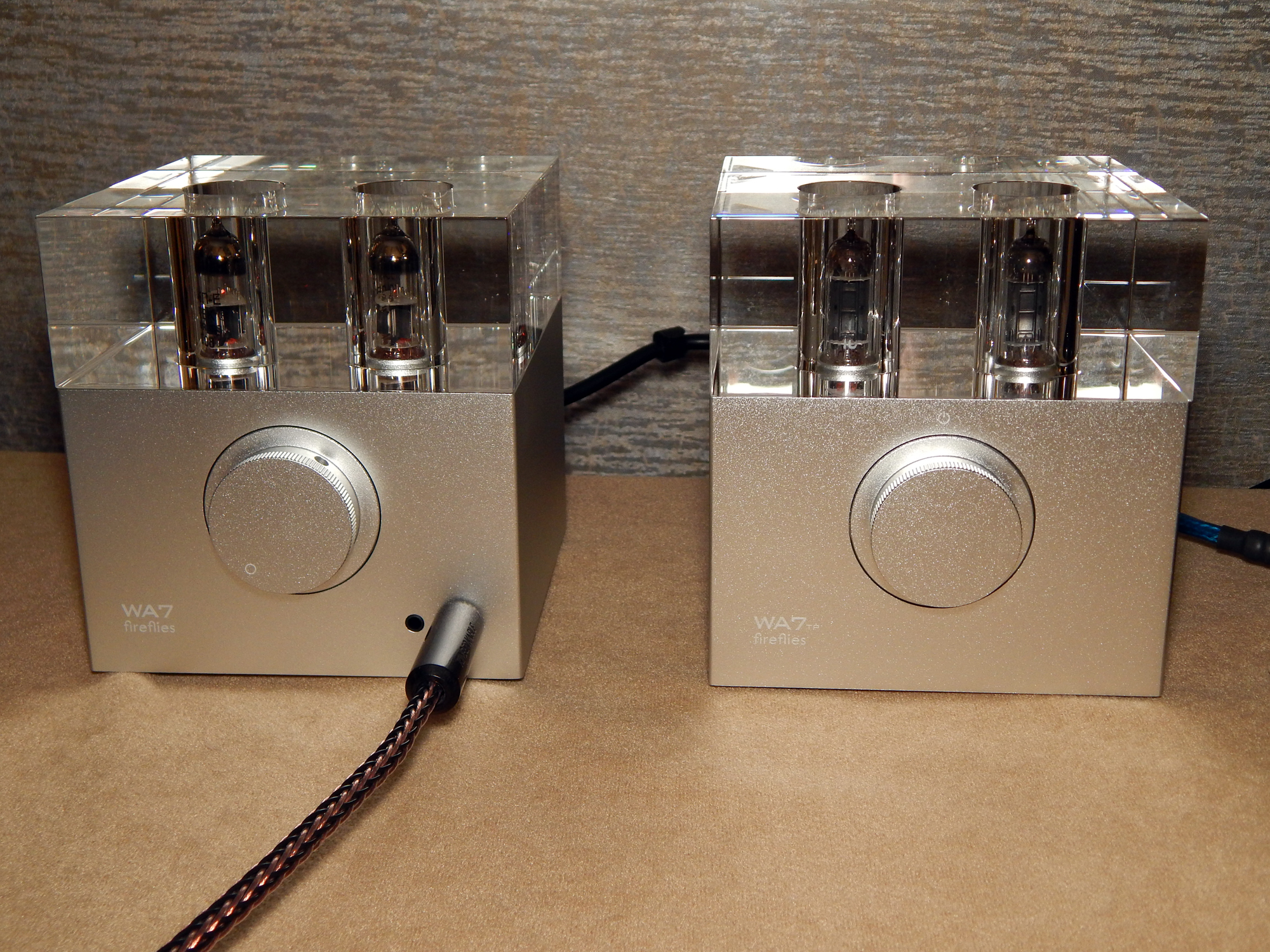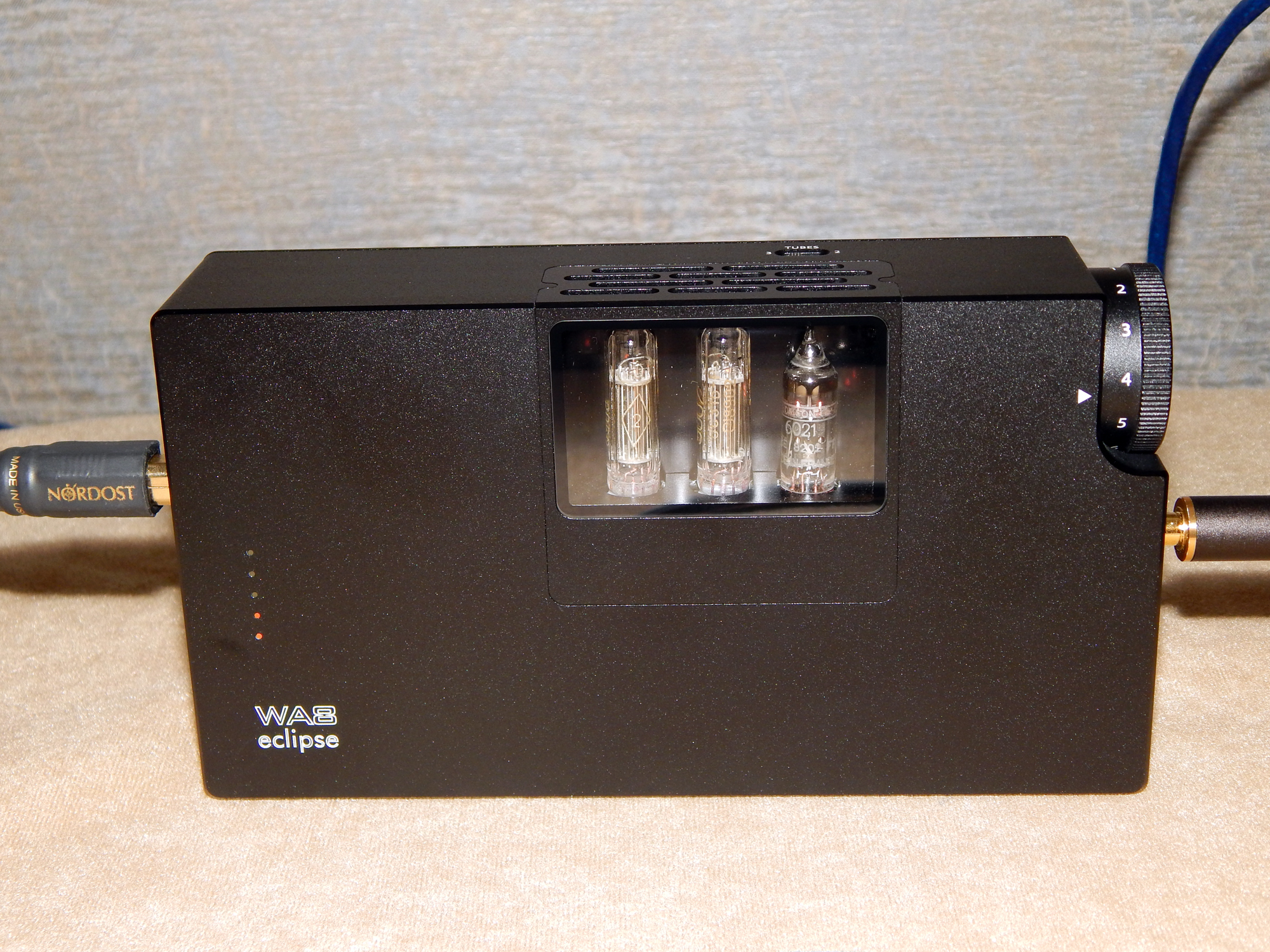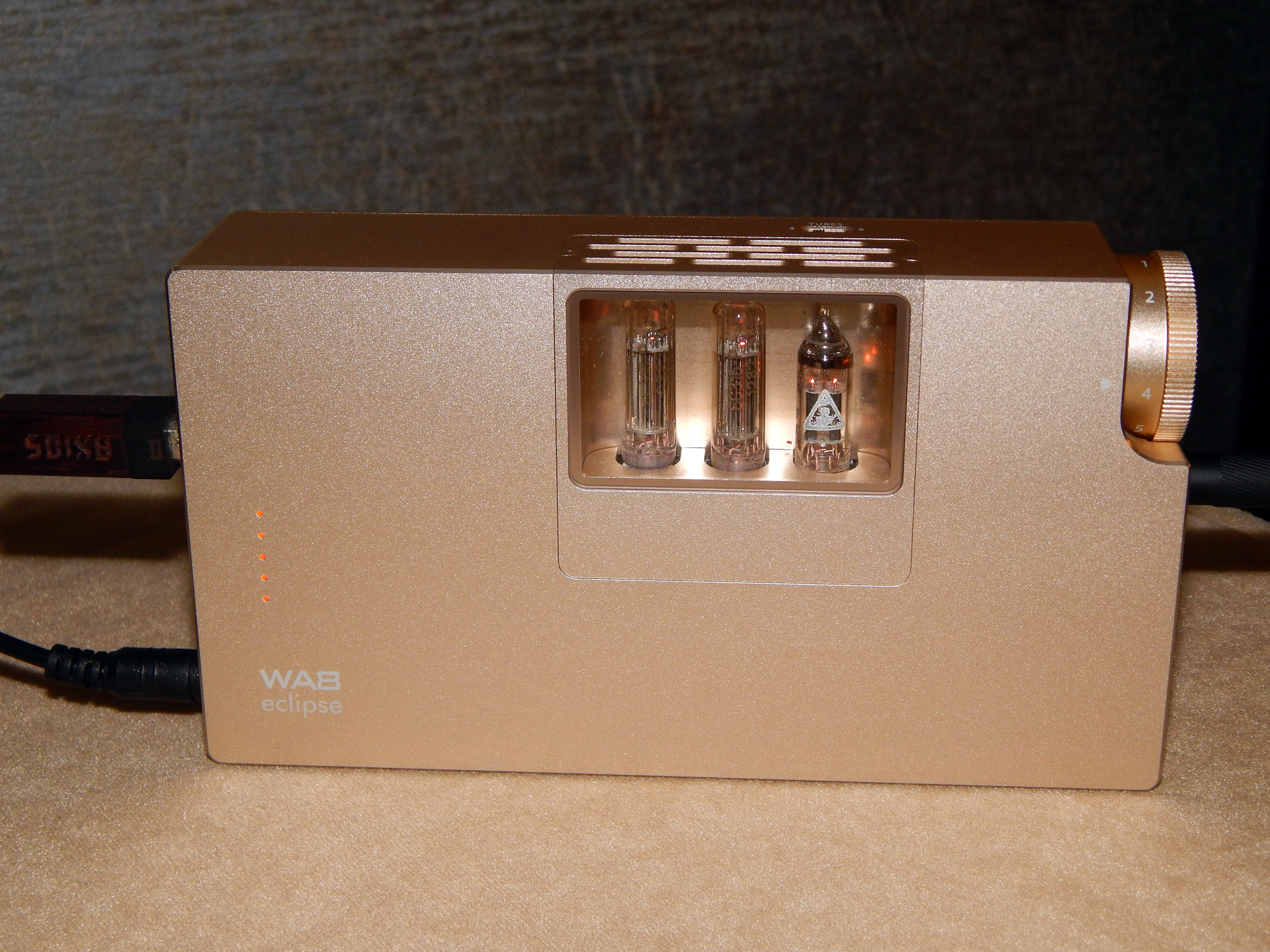 Just outside of the CanMania room was Caprice Audio, a company which answers the question: I've found the perfect system and cables is there anything I can do to get just a little more out of it? Their answer is the Caprice Audio Mosaic with Wave Stream Hybrid Technology. Essentially it lowers the noise floor of your system, improving sound stage and dynamic range. The Mosaic is available in two models the Mosaic Black ($1,499 USD) and the Mosaic Silver ($2,500 USD).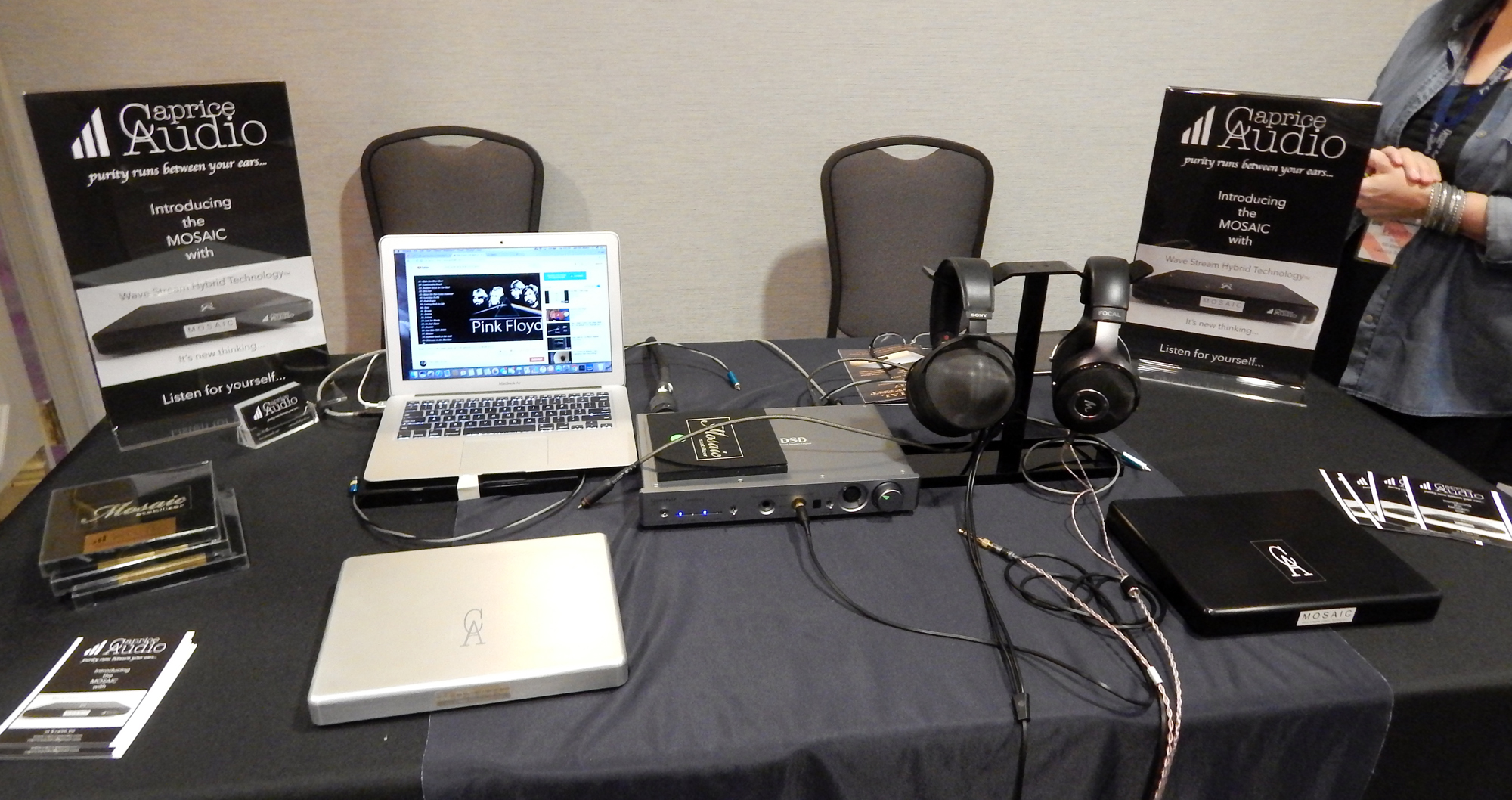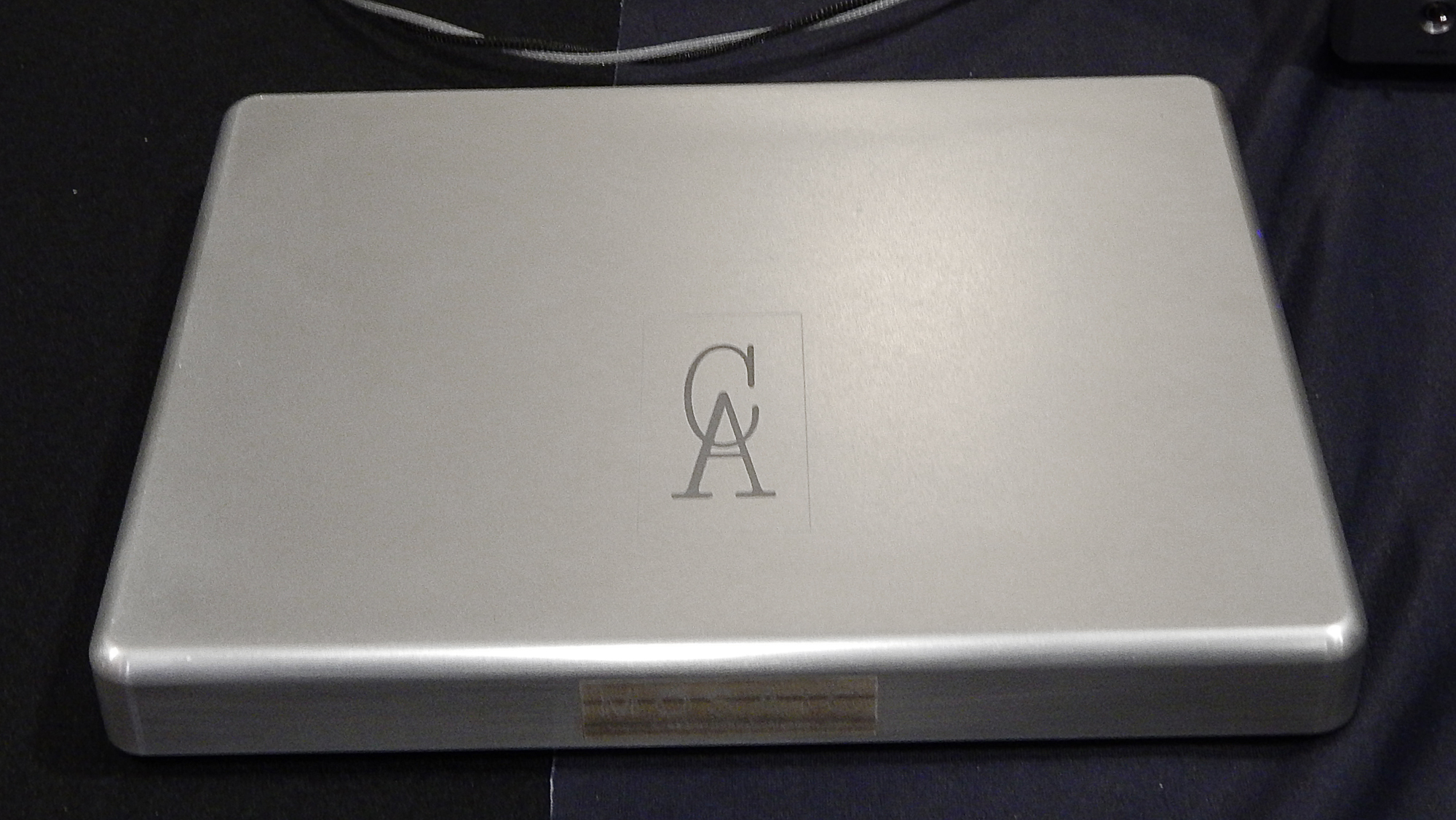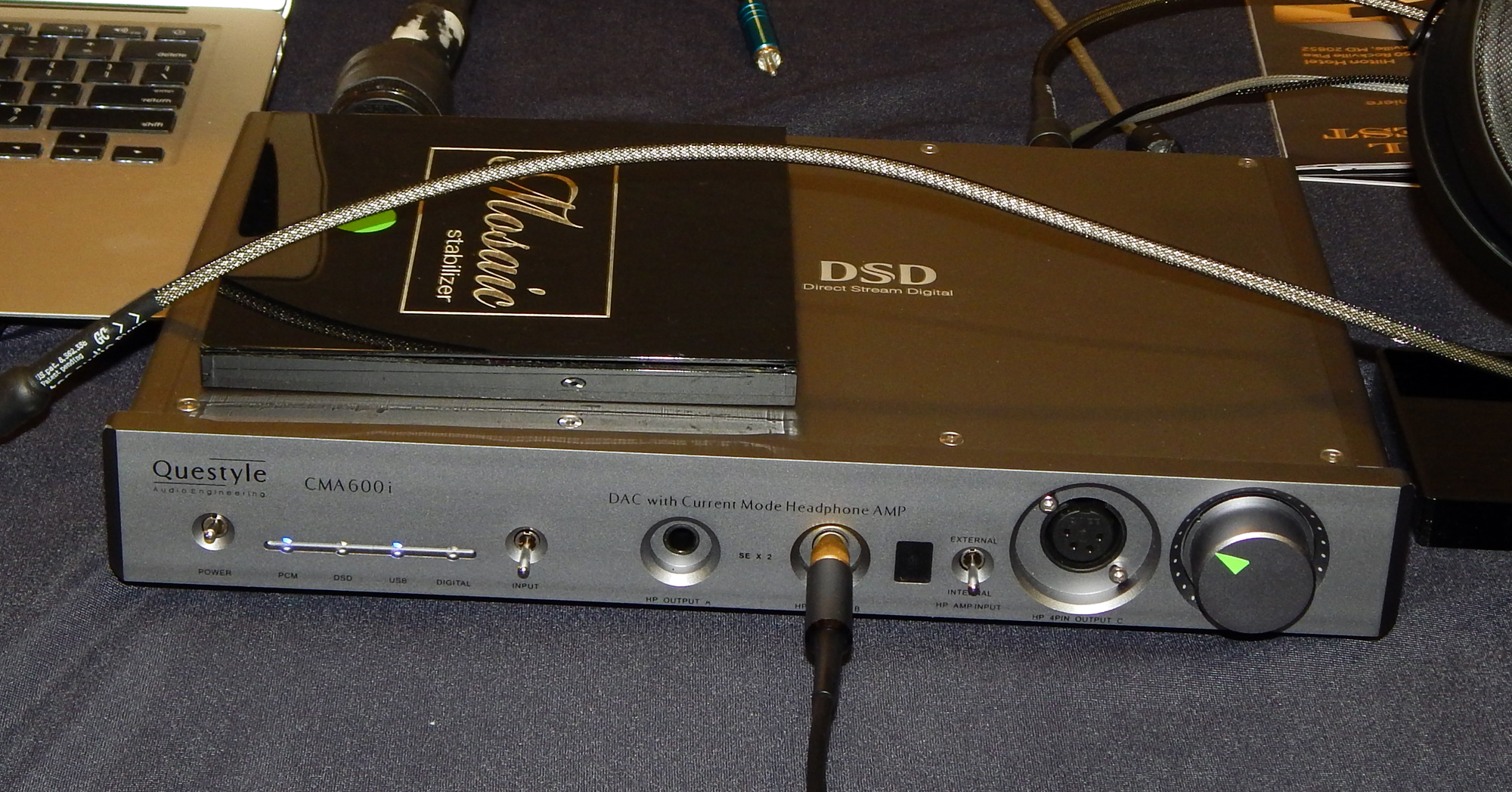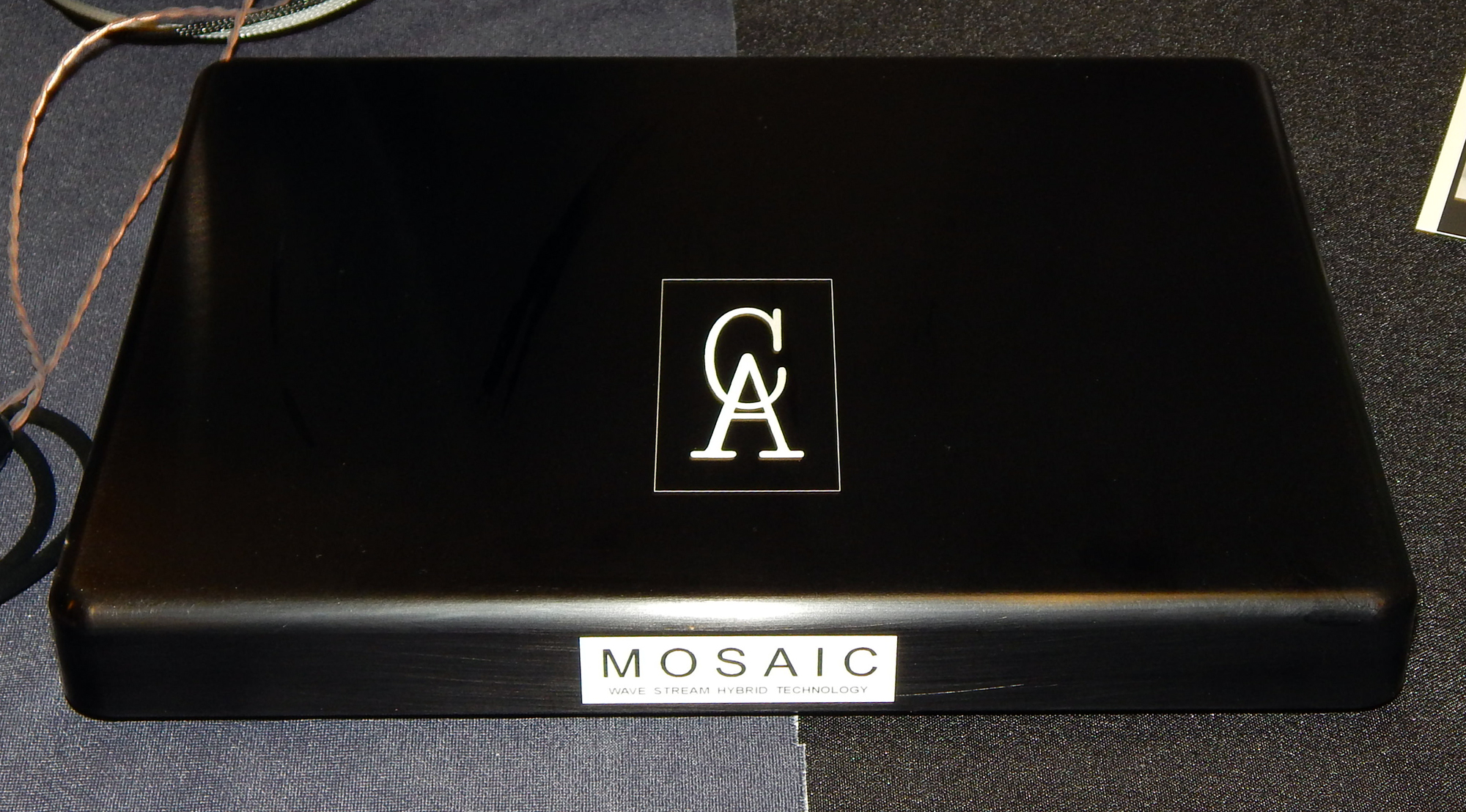 My last stop of the show was Mytek. One of the first DAC/Pre-Amp/Headphone Amps to include a phono stage. On display they had their compact Brooklyn DAC+ DAC/Pre-Amp/Headphone Amp ($2,195 USD), as well as their larger Manhattan DAC II DAC/Pre-Amp/Headphone Amp ($5,995 USD), and their Brooklyn Dual Mono Power Amp ($1,995 USD).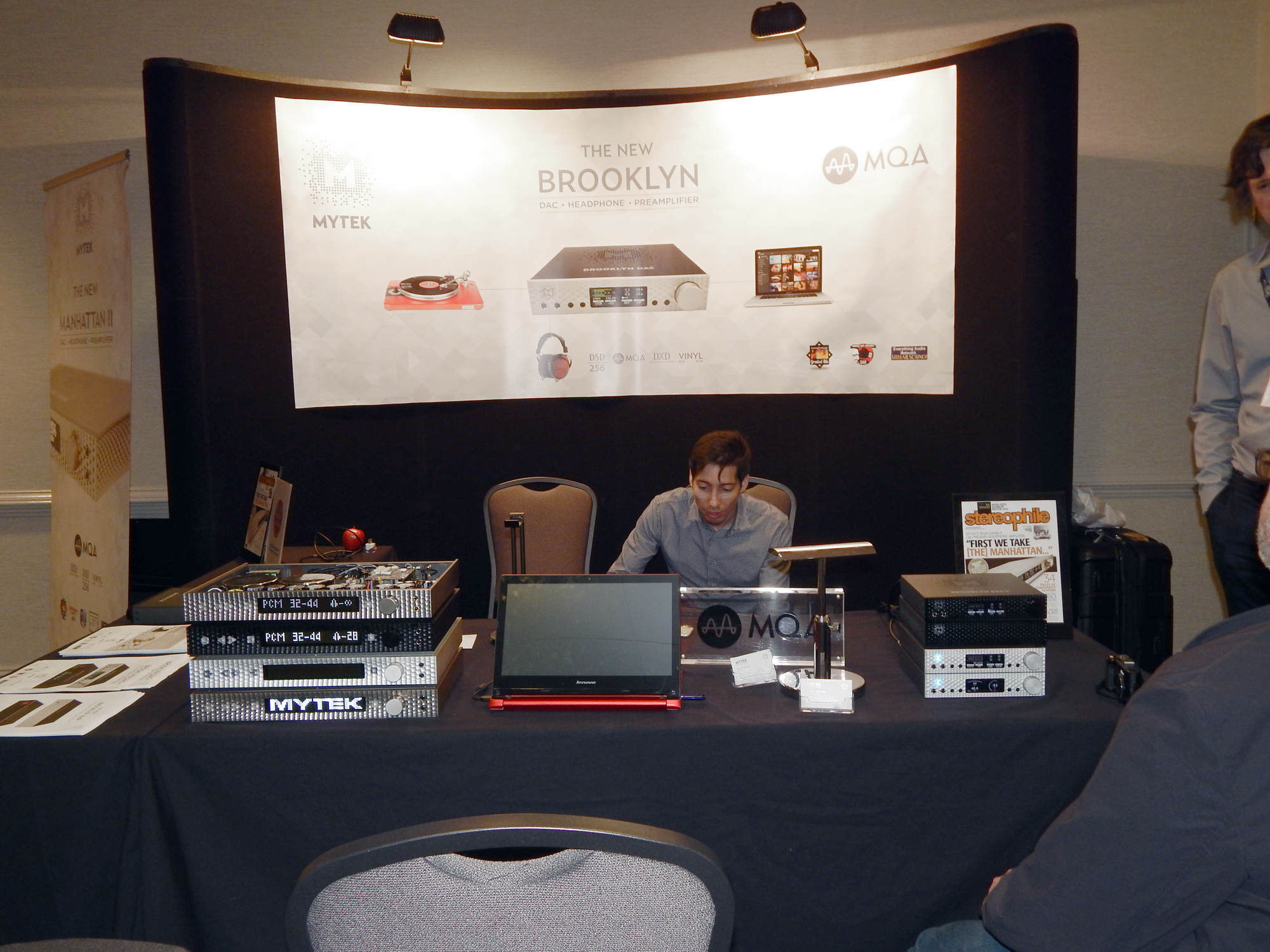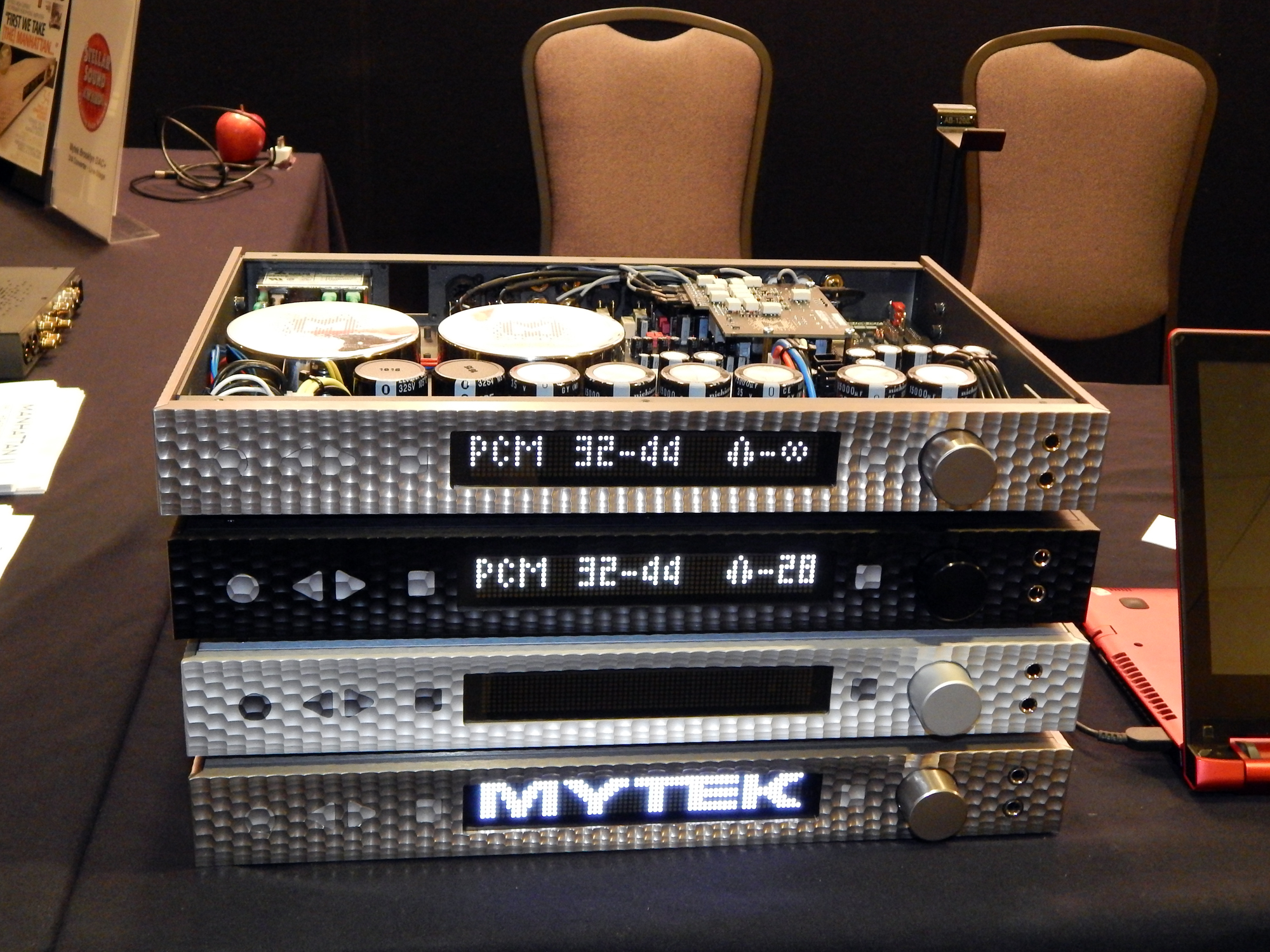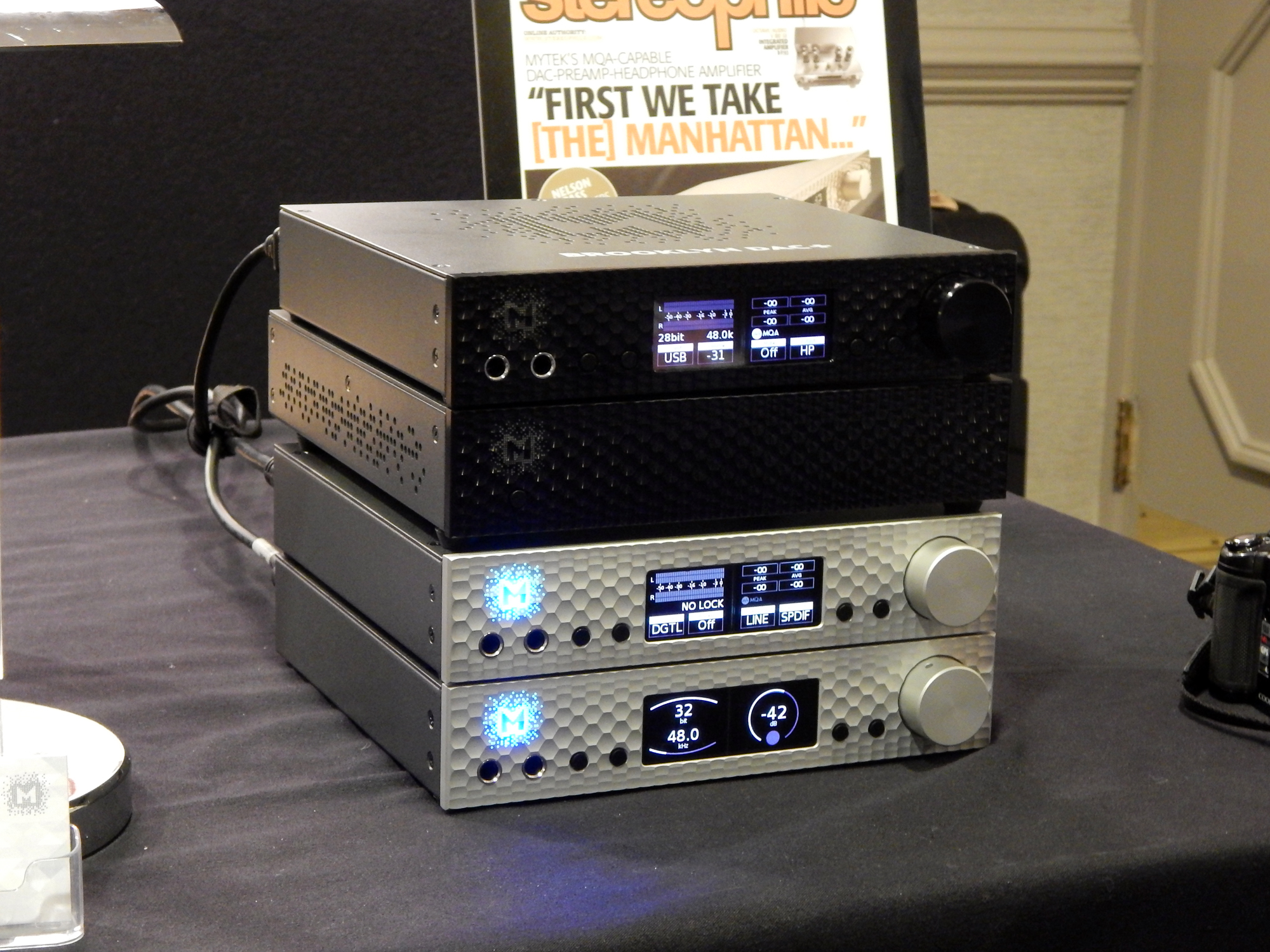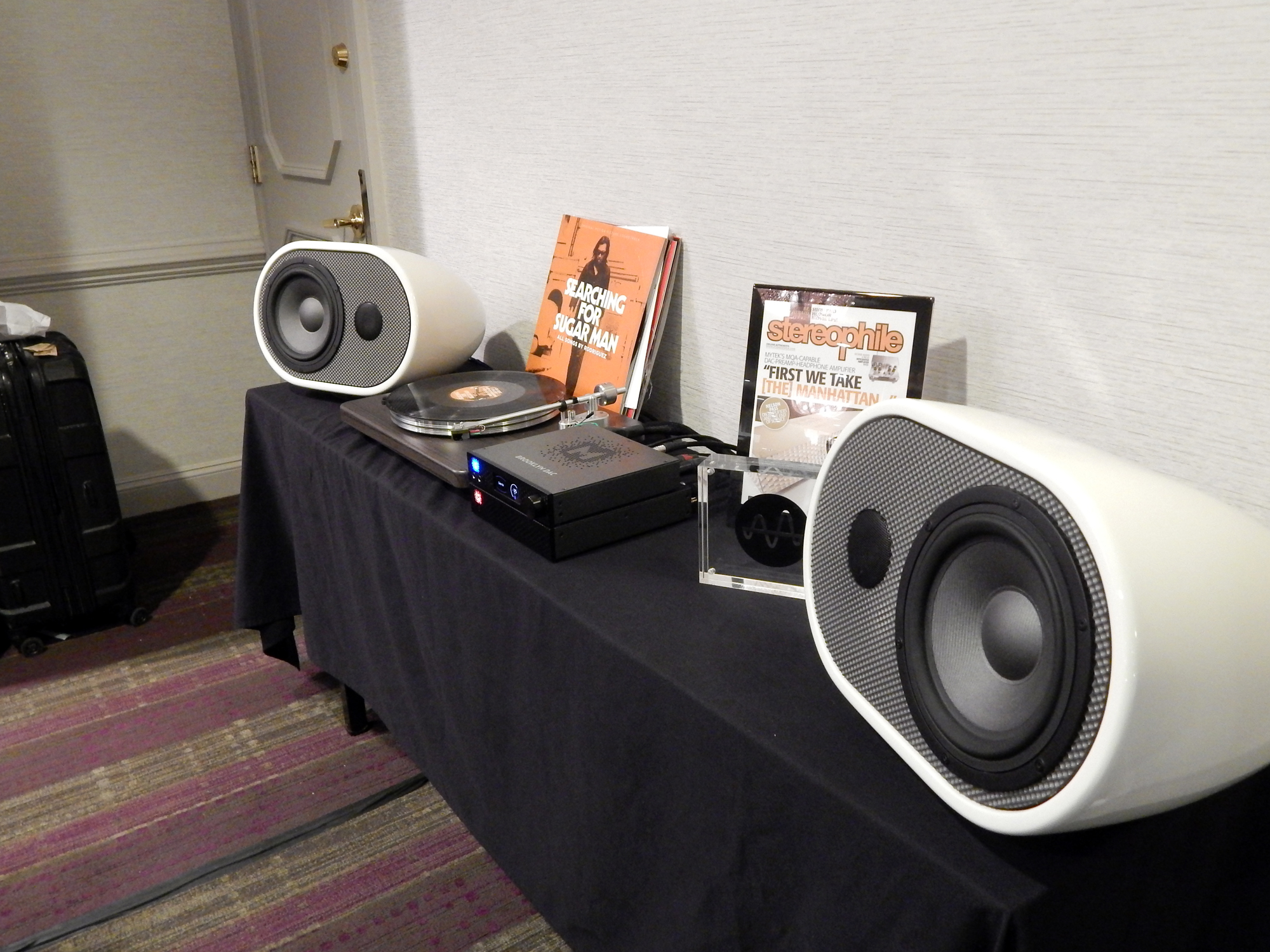 That concludes my coverage of CanMania at the 2017 Capital Audiofest, stay tuned for continuing coverage by Lee Shelly