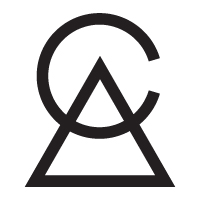 Introducing SOLARIS by Campfire Audio
A truly groundbreaking high-fidelity earphone designed for audiophiles and hi-res audio.
Campfire Audio Announces An All-New Audiophile Earphones Design; SOLARIS.
Mixing from our palate of audio technologies, a sonic masterpiece emerged.
By incorporating our many individual acoustic technologies into Solaris we were able to create an exceptional earphone. Solaris is a hybrid design, blending the best of the balanced armature performance with the physicality of dynamic drivers.
Two custom balanced armature tweeters paired with our Tune Acoustic Expansion Chamber™ (T.A.E.C.) for extended highs, without sibilance or fatigue. A larger single rear-ported balanced armature driver provides rich delivery of mid frequencies.
A specially tuned version of our 10mm A.D.L.C. dynamic driver, optimized with our Polarity Tuned Chamber™, anchors the sonic performance with deeply engaging mid-frequency tonality and visceral bass response.
Features:
– Dual Custom Balanced Armature Drivers + T.A.E.C. (High)
– Single Custom Ported Balanced Armature Driver (Mid)
– Specially Tuned 10mm Dynamic Driver + Polarity Tuned Chamber (woofer – low)
– 24K Gold Plated Lid
-Durable PVD Finished Body
– Plasma enhanced Chemical Vapor Deposition (C.V.D.) Amorphous Diamond Like Carbon (A.D.L.C.) Diaphragm.
– Beryllium / Copper MMCX Connections- Stainless Steel Spout
– Silver Plated Copper Super Litz Cable
To learn more about SOLARIS visit www.campfireaudio.com. Contact us atwww.campfireaudio.com/press-inquiries or by phone at 971.279.4357