NextDrive is a company that basically produces smart units for home environment and security. In their product line, there are smart cubes, motion sensors, an electronic thermometer, and cameras. In addition, they have developed a mobile application called ''NextDrive Connect'' that allows us to control home environment and security from everywhere. To get more information about the product range of NextDrive, please click here.
At the present time, the combination of the form factor, sound quality, and mobility are becoming more important. In that regard, many audio gear manufacturers are introducing small music players and portable dac/amps to the market. The NextDrive team has recently released a dac/amp for audiophile and music lovers who are seeking a better mobile solution. This new unit is called ''Spectra''. The Spectra provides a nice form factor in accordance with its body and mobility.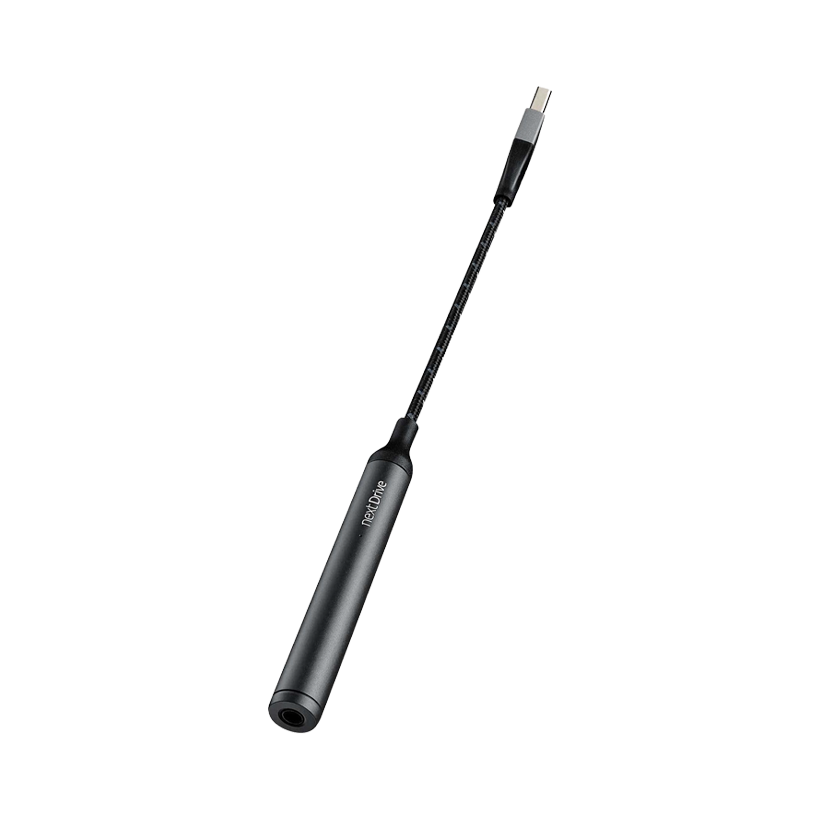 The Spectra consists of two main parts: a cylindrical main body and a high quality cable terminated with a digital connector that is selected when ordering. The NextDrive offers two type of digital connectors: USB type A for computers and micro USB for android-powered tablets/ smartphones. The Spectra can also be used with Apple products, but we need to get a camera adapter as a consequence of Apple limitations. I wasn't able to test the Spectra on an android-powered unit, but it worked fine on my iPhone 6. The Spectra has a 3.5mm analogue output, but a 6.3mm adapter can be utilized to listen to some full-size cans.
Under the hood of the Spectra, there is a Sabre ESS 9018Q2C digital to analogue converter chip as well as an amplifier that provides enough power to drive earphones and headphones with the exception of power hungry ones. On paper, the Spectra provides 2Vrms at 600 OHM and 49mW at 32 OHM. It drives all custom in-ear monitors that I tried on it, but it doesn't reach to high enough power levels for my Sennheiser HD800 and HD800S. In addition, the Spectra doesn't have a physical volume pot/button; the device's volume can only be virtually controlled.
The Spectra supports almost all popular formats including 32 bit and DSD recordings up to a 5.6 MHz bitrate. I think that the Spectra has a competitive advantage when considering its DSD playing ability, since there are still some players without DSD support in the market.
Main body dimensions: 95 mm H/ 11,2 mm W/ 11,2 D
Weight: 17g (light, isn't it?)
Color: Black/White
Digital Connector: USB-A or USB-B (micro USB)
Sound:
Low Frequency:
The low frequency is slightly prominent compared to other frequency ranges; as an advantage, that prominence creates a relatively high level of smoothness. The overall resolution is not excellent, but the low frequency presentation is easy to follow.
The sub-bass presentation is not overpowered and leaves enough space for the instrument positioning. Mid-bass notes may become slightly too prominent in accordance with earphone's presentation approach. However, that wouldn't be a serious problem when it comes to the average mid-bass note prominence of earphones existing in the market. On the other hand, the mid-bass presentation gives a good body to the whole spectrum and thickens, as well as, it smoothens lower midrange notes.
Mid-Frequency:
The midrange has a good position in the stage; it is neither too intimate nor recessed. Even if the midrange presentation is not very detailed or super transparent, it sounds musical and smooth.
The Spectra doesn't release thin notes, but, as mentioned above, the lower midrange may become slightly too thick in accordance with earphone used. Still, the midrange maintains a good instrument body without being too thick or tightening.
Although vocals don't have an excellent resolution or layering, they are neither fatiguing nor sibilant and their tonality is quite satisfactory or its price.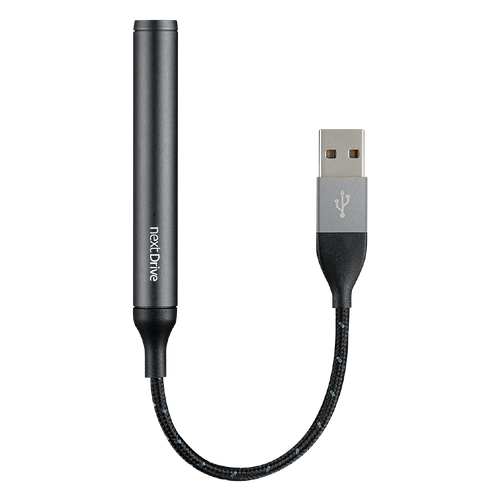 High Frequency:
The treble section is one of the Spectra's best parts. It releases slightly colored notes, but they are fast and the resolution level is very satisfying for its price. The overall tonality of the treble presentation can be considered in the ''natural'' class. The Spectra provides a non fatiguing note releasing and a good control during sudden attacks.
Soundstage and Separation:
The unit maintains reasonable stage dimensions; there is enough depth and width to make a good level of positioning and the Spectra's presentation is easy to follow. The space between instruments is slightly warm, but the overall separation is surprisingly excellent for its price with the exception of the mid-bass thump in some cases.
Final Words:
The Spectra is a lightweight, small, and chic dac/amp providing an upgraded sound quality over a smartphone/tablet's own output. Considering its affordable price (currently $149), we can describe it as a very strong rival in the portable audio gear market. Please click here to get full information about the Spectra and here to order it.