When I first heard that Audeze was looking into releasing an "easier to drive" LCD-4, my ears perked up almost immediately. While I've always held that the LCD-4 was in my personal top 5 headphones of all time, I felt that they might be missed by many folks who were worried about also procuring an expensive and powerful (more than 2W) headphone amplifier to drive them to their full potential. I've tried the LCD-4s from what many consider powerful portable devices like the Chord Hugo2 and unfortunately, this combination left me wanting for more. As well, even my desktop Chord DAVE wasn't up fully to this task and as a result, I exclusively used my HeadAmp GS-X Mk2 and it's 5.5W of maximum power to amplify them. With the release of the LCD-4z, Audeze has now released a flagship headphone that can be driven from almost any desktop or portable amplifier around! As these headphones were delivered to my office, I only had my iPhone 8 (and Lightning to stereo cable adapter) on hand. Right after I got over just how great the LCD-4z's looked and felt (more on this later), I was curious just how "efficient" they were. A few seconds later, and noticing just how much lighter and more comfortable they were on my head, I quickly selected "24K Magic" by Bruno Mars and pressed play. I was floored with what I heard…basically all of the greatness of the LCD-4s now being played directly from my iPhone! You can have your cake and eat it too thanks to the intensive design work at Audeze!
Back to the build quality and comfort, both the fit and finish of the LCD-4z take departures from their predecessor the LCD-4. Instead of using the Macassar Ebony wood finish and the beautiful silver "LCD-4" marked grill, in comes a lighter and sleek looking magnesium housing that also pops visually. This is similar to what Audeze used in the LCD-MX4. As soon as I put these headphones on my head, I realized that they were quite different from the rest of the Audeze LCD lineup I've had on my head over the years. Instead of incredible audio quality and average comfort, I quickly realized that these headphones offered the total package and now comfort was very much one of their best features. The gold finishes on the lettering, yolks and Audeze "A" really help these headphones stand out from a visual perspective and when coupled with the comfort and sound quality, really has them firing on all cylinders!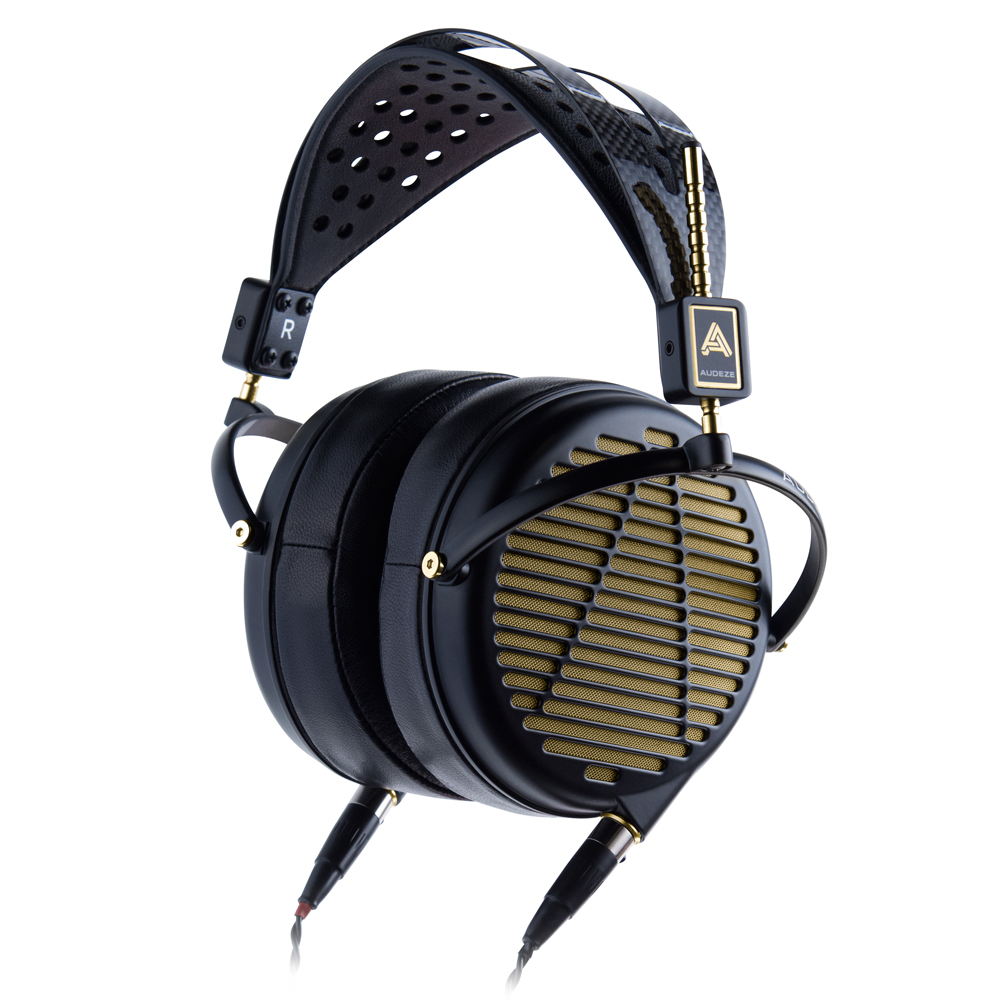 In terms of driver technology, the LCD-4z feature a "near weightless" nano-scale diaphragm, Double-FluxorTM Magnetic Array (with a whopping 1.5 Teslas of magnetic flux) and the patented Fazor Element Waveguide; all found in the LCD-4, but instead now feature an efficiency of 98 dB/mW and a headphone impedance of only 15 ohms. Finally, I want to bring to everyone's attention that the new headphone cable from Audeze is simply spectacular. Definitely one of the best cables provided with any flagship headphone. Everything from the outstanding build quality (braided and cryogenically treated silver-plated OCC copper) to the ergonomics and general feel exudes quality. This is one of the very few OEM cables that I have had absolutely zero desire to try and upgrade with an aftermarket cable. I've tried a few great quality (and expensive) aftermarket cables with both the LCD-4 and LCD-4z, but this cable is certainly right there with the best of them!
The full specifications for these headphones are:
Specifications
| | |
| --- | --- |
| Style | Over-ear, open-back |
| Transducer type | Planar magnetic |
| Magnetic structure | Proprietary magnet array |
| Phase management | FAZOR |
| Magnet type | Neodymium N50 |
| Diaphragm type | Nano-scale Uniforce™ |
| Transducer size | 106 mm |
| Maximum power handling | 15W |
| Maximum SPL | >130dB |
| Frequency response | 5Hz – 20kHz |
| THD | <0.1% @ 100dB |
| Impedance | 15 ohms |
| Sensitivity | 98 dB/1mW (at Drum Reference Point) |
| Voltage sensitivity | 107 dB/1V (at Drum Reference Point) |
| Minimum power requirement | >100mW |
| Recommended power level | 1 – 4W |
After several days of thorough "break-in", I thought it was time to really start to put the LCD-4z's through their paces. For this session, I simply plugged them into my incredibly transparent and clear Chord Electronics DAVE. To date, this is the best performing DAC I've ever heard and based on its resulting measurements, the best measuring DAC as well. While I could enjoy the Chord DAVE and the LCD-4 without further amplification, I always ended up preferring using my HeadAmp GS-X Mk2 as the amplifier. The LCD-4s really opened up with the 5W+ that the GS-X Mk2 could provide and offered improved imaging and dynamics. With the DAVE, I felt that the LCD-4s could sound a bit too soft and lacked a bit of the focus that the GS-X Mk2 could provide. The 20th Anniversary of "Stunt" by The Barenaked Ladies is the band's best album and I can't believe it's been 20 years since its debut. I've actually gotten to meet Ed Robertson at a buddy's local Pin Ball Club and I was able to convey that I've been a fan of the band since they started in the 1990s. As soon as "One Week" kicked in, I actually found myself turning the volume control on the DAVE down…by quite a bit actually. In fact, I turned the volume to levels that I typically reserved for Grado headphones. I can very easily confirm that Audeze hit the ball out of the park when it comes to the efficiency of these headphones!
In comparison to the original LCD-4, I found the LCD-4z's very similar. They are very much a more efficient LCD-4 and pack all the greatness that the originals had into a lighter and more efficient package. If I were to compare the LCD-4 with the Chord DAVE + HeadAmp GS-X Mk2 (the best I've heard these headphones) to the LCD-4z straight out of the DAVE, I found that they were certainly more similar than dissimilar. That said there were some differences that became apparent as this album played through. Tonally, while both share that wonderfully rich and transparent Audeze sound, the LCD-4s are a tad softer sounding in the upper mids / lower treble. I found that at times, recordings could be a bit too subdued with these headphones. That's where the LCD-4z comes in and beefs up this area to a level that makes the resulting tonality come alive. While certainly not a night and day difference, I felt that this improvement really helped energize this classic album and offered a slightly more transparent presentation. Both headphones are fantastic "data-miners" and extract phenomenal levels of even the smallest nuances within a recording, but never present it in an "in your face" portrayal that can become fatiguing over time. Rather, they just sound like "real life". The bass drum effects were simply "speaker-like" and I have to tip my cap to planar headphones as neither dynamic nor electro-static headphones can offer the visceral presentation that these headphones can. As well, the bass quality was simply out of this world. Both the LCD-4 and LCD-4z measure dead flat down to 10Hz and boy can you hear it! In terms of sound-staging, the LCD-4z was simply amazing! Now, while I think the LCD-4 + Chord DAVE + GS-X Mk2 offered a slightly wider presentation, the LCD-4z's were certainly within striking distance and the front-to-back presentations were pretty much equivalent.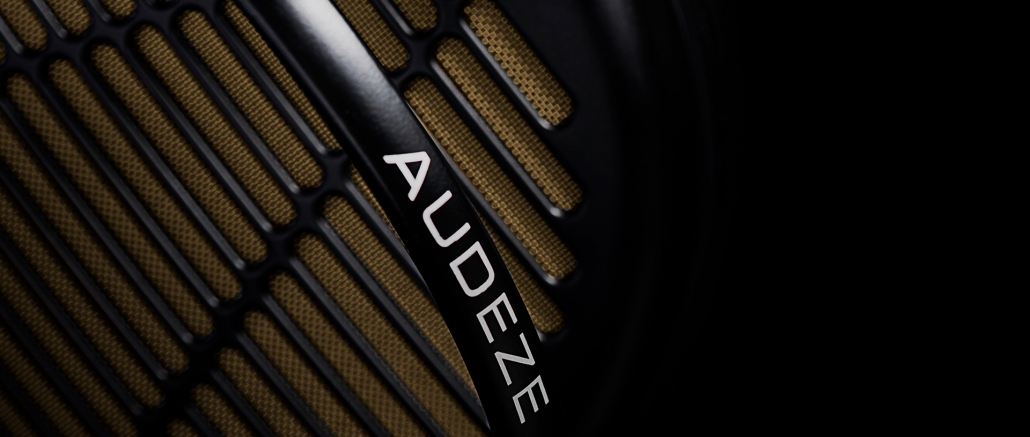 Taking advantage of the improved efficiency of the LCD-4z, I decided to try something I never could with the LCD-4: listen to them in my backyard (poolside) on my Chord Hugo2. While the Hugo2 could literally drive any headphone I've thrown at them, the LCD-4s would seem to run out of steam with what I consider to be the best portable amp/DAC on the market. But yet again, the first thing I had to do when I plugged in the LCD-4z into the Hugo2 and started playing the 192kps version of "Jazz at the Pawnshop 2" on my FiiO X5 MkIII, I had to again turn down the volume on the Hugo2. This really caught me off guard as I've never been able to do this with the LCD-4s; I always kept wanting to turn the volume higher and higher. The sense of realism and clarity were the first two things that caught my attention. These headphones are a microscope into your recording and the presentation of air and space really helped transport me back into the pawnshop in Sweden. I was surrounded by the audience and could make out silent background conversations and at the same time hear the wonderful rich textures of the jazz band in front of me. The sparkle of the cymbals offered an eerily real experience that only added to the sense of being carried away in both time and space to hear this album live. The low-frequency energy produced by the LCD-4z's also added to this mirage and had me smiling throughout the entire recording. Like the LCD-4s, the LCD-4z offer some of the very best mid-range there is for any headphone I've had on my head. To hear the richness, detail and transparency that they provide really captures your imagination and will have you wanting to listen to just "one more song" and in the end can lead to very late nights.
In the end, I have to really commend Audeze for their constant innovation. They took their flagship headphones (headphones that I've always considered to be some of the very best in the world) and made them so efficient that I could now use them with a portable device. At the same time, there were no sacrifices to the outstanding levels of sound quality made. For anyone who might have avoided the original LCD-4 headphones because they were worried that their amplifier might not be up to the task, the LCD-4z offers you a wonderful alternative that equally brings the goods and could sound very close to its best though with significantly less investment in a high power headphone amplifier. As I mentioned earlier, you can indeed have your cake and eat it too with the LCD-4z flagship headphones from Audeze. Throw in the increased comfort levels and lighter mass, you can now enjoy them for longer times than before and the only downside is you might end up with less sleep as you can end up in the endless circle of searching for "just one more song" like I did many nights with these fantastic headphones! Both the LCD-4 and LCD-4z are definitely on my list as the greatest headphones I've ever had on my head.
https://www.audeze.com/products/lcd-collection/lcd-4z
Price: 3,995 USD