I find writing cable reviews usually more difficult than say for headphones, amplifiers or DACs. The reason is that the differences with improved cables are typically subtle and as a result I usually recommend looking at cable upgrades as one of the last things someone looks into after they've already optimized their system. Then along came the Lazuli Reference upgrade cable for my beloved Focal Utopia headphones and literally shattered that previous notion. Simply put, this has to be the most significant improvement in sound quality with regards to a cable upgrade I've ever come across. Frank Iacone (owner of Headphone.Guru) will also be reviewing the Lazuli Reference cable, but this time for the Hifiman HE1000 Version 2 headphones. While definitely on the pricier side of cable upgrades (the one used in this review was a 3 meter cable terminated with a 4 pin XLR balanced connection) comes in at $1299 USD. And usually I am a bit reluctant to try such expensive cables due to my previous history with regards to the improvements seen. However as soon as I received the box from Dana Cables, I realized that these cables were quite different. First off the packaging was simply amazing! The care that went into the packaging and documentation reflected on the thought and care that Dana Cables put into this product! The cables themselves are brilliantly constructed. Simply put, these are the best built and thickest gauge cables I've ever tried. They are anacondas, but at the same time very manageable and light to use. You can literally have your cake and eat it too with the Lazuli Reference Cable!
This state of the art Lazuli Reference cable is covered in brilliant brown sheathing and incredibly high quality connectors that exude quality and luxury at the same time. The cable itself is made from a whopping 1200 strands of wire and require incredibly nimble and careful soldering to ensure proper assembly. As mentioned previously, while very much a thick cable, the flexibility and weight is equally impressive. I've actually owned cables with significantly thinner cores that were quite a bit less flexible. The designer/owner of this cable, Dana Robbins (a retired electrical engineer) really put in a lot of thought and care when putting this cable together. If you're still not sold, Dana Cables even offers a 30 day money back guarantee! Before I received this cable, I thought this was a great option to have, but after using this cable for the past few months, I found it very unnecessary as this cable is the real deal and there is no way I'm letting this cable go as my Focal Utopias have never sounded better!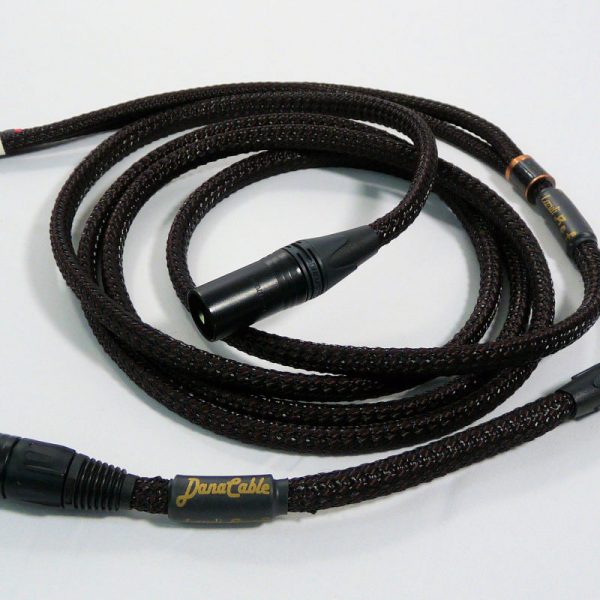 I used my main desktop setup to run this cable through the gauntlet so to speak:
iMac high resolution music via Audioquest Coffee USB -> Kitsune Tuned SU-1 DA/DA converter I2S output -> Kitsune Tuned Level 3 Holo Spring DAC via I2S input -> Audioquest Water dual 3 pin balanced XLR cables -> HeadAmp GS-X Mk2 Balanced Headphone Amplifier -> Focal Utopia flagship headphones + Dana Cables 4 pin balanced XLR Lazuli Reference Cable.
With both the previous Focal stock cable and a few different upgrade cables, I always thought that this was the only setup that rivaled my electrostatic setup (Stax SR-009 / Cavalli Liquid Lightning 2) for clarity, detail retrieval and transparency. I was certainly very happy with my Focal headphones and thought that I was at or very near of hearing them at their very best. As soon as I plugged in the Lazuli Reference cable I had realized that I was off by a good margin. I was initially taken aback at how the soundstaging had improved quite significantly when listening to my DSD recording of Patricia Barber's "A Distortion of Love". As soon as the lead track "Summertime" kicked in, I thought when did the Utopias cast such an expansive sound stage? While I've always felt the sound stage of the Focal Utopias as good, it was never expansive like say the Sennheiser HD800S headphones. But with this cable upgrade, this area was improved upon substantially from the outset. In fact, the improvements in sound stage width and depth with the Lazuli Reference Cable have made soundstaging a strong point of these headphones. Equally impressive was the improvement in detail retrieval and overall clarity. It was as if the window into the recording had been completely cast wide open and everything was finally laid bare. In the song "I Never Went Away", the duet between Patricia's vocals on the bass player were eerily realistic. As clear and transparent as this song was before, things improved quite substantially with the Lazuli Reference Cable in place between my HeadAmp GS-X Mk2 amplifier and my Focal Utopia headphones. Simply magical would be the two words that I would use to describe the overall level in improvements and this cable was truly the final piece to this audio setup that did take things to a whole new level.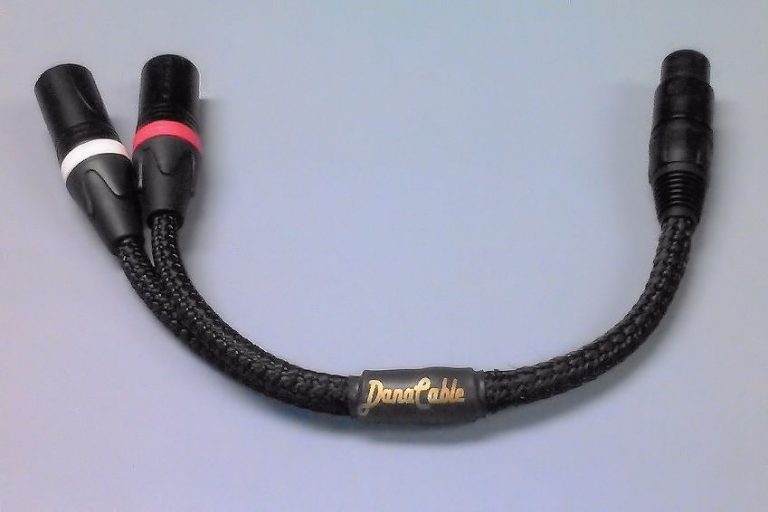 Cable adapters are available as well.
I've been a Pink Floyd fan pretty much all of my life and I must have listened to Dark Side of the Moon at least once a month for the past 30 years. This album is a particular favourite of mine and if I were ever stranded on a desert island and could only bring 10 albums with me, this would most definitely be one of them. I own several different versions and releases of this album, but for this review, I selected the most recent 2011 Discovery Box CD Set. I've owned my Focal Utopia headphones for just about one year now and have listened to Dark Side of the Moon (DSoTM) several times through these headphones and really enjoyed what I heard. However this time with the Lazuli Reference Cable in place it was as if a veil that I never previously noticed had just been lifted and I was now listening to what the band had really intended for me to hear. As with Patricia Barber's album, the soundstaging improvements with DSoTM were simply outstanding. Hearing Clare Tory's vocals in "The Great Gig in the Sky" were so immersive and expansive that it was as if I was rediscovering this classic song all over again. The detail of the cash registers swirling around my head in the track "Money" were spot on and the detail improvements were far more than what I have come to expect from cable upgrades in the past. Instead, the improvements were profound and easily detected from the get go! Listening to the Focal Utopia headphones with the Lazuli Reference Cable was a magnificent audiophile experience that I could have missed if I didn't get to review these incredible cables.
Again, these cables aren't for the faint at heart due to their price point, but what you do get is a thorough confidence that you are getting the very most out of your particular pair of headphones. Everything from the packaging, build quality, materials and ultimate sound quality were at the apex of headphone cables that I've used/owned through the years. And unlike my previous experiences with cable upgrades, the Lazuli Reference Cables offered immediate sonic returns that I would definitely classify as profound and incredibly satisfying. If you are in the market for a top of the line, no holds barred improvement in your flagship headphones, I strongly recommend that you check out the Lazuli Reference Cable from the good folks at Dana Cables; they hit all the right notes!
Editors Thoughts:
At Axpona I was able to hear the Lazuli on the Hifiman HE1000 and immediately compared the two cables and immediately noticeable was a wider soundstage with much more air and detail apparent. I arranged for the Lazuli from Dana for a more in depth listen in my reference system with my Chord Dave as the source . The Lazuli immediately showed huge dividends with magnificent transparency and I immediately noticed the wider soundstage that had more width with depth. The HiFiman HE1000 and also the V2 edition were getting a more focused image and subtle cues in the music were now more apparent.. The cable is designed for in home use but as Peter found out with the Focal Utopia there is no going back. Owners of the Hifiman Headphones need to check out the Lazuli to seem what it actually does for soundstage. The cable is delivering everything the Hifiman HE1000 is capable of producing and is an impressive cable for the last finishing touch to your reference system. The 3 meter version is not inexpensive but for most people shorter lengths will work and Dana Cable will build to your specifications. If you get a chance to audition the Lazuli you will immediately see the differences. Highly Recommended.
Frank Iacone