After having a chance to review the incredibly resolving (and affordable) Zen DAC and Zen Blue by iFi, I was super excited to be given the opportunity to cover their latest release, the hip-dac. Coming in with a tiny form factor and price point, the hip-dac promises to offer audiophile-like quality sound that you can take with you almost anywhere. If that wasn't all enough, this little wonder supports pretty much every high-resolution codec available today at bitrates 384kHz and 256 DSD and full MQA support. With both unbalanced (3.5mm TRS) and balanced (4.4mm TRS) outputs, the hip-dac really ticks off pretty much every box that I'd look for in a portable DAC and headphone amplifier. iFi has focused recently on bringing quality sound to the masses with their most recent lineup of releases in 2020 and many of the fans of their high-end products like the Pro iCAN and Pro iDSD should definitely check out the Zen Blue, Zen DAC and hip-dac. Coming in at only $149 US, the hip-dac is an instant upgrade to your mobile phone, MacBook or Laptop's audio quality for a relatively low price point. The full list of product specifications are listed below:
| | |
| --- | --- |
| Formats supported | DSD256/128/64, Octa/Quad/Double/Single-Speed DSD DXD(384/352.8kHz), PCM(384/352.8/192/176.4/96/88.2/48/44.1kHz) MQA |
| Digital Inputs | USB 3.0 type 'A' High-Speed Asynchronous USB 2.0, (32bit/384kHz) |
| Headphone Outputs | Balanced 4.4mm S-Bal (SE) 3.5mm |
| Power Output (@1% THD) | BAL: 400mW@32 Ohm ; S-BAL(SE): 280mW@32 Ohm BAL: 6.3V@600 Ohm ; S-BAL (SE): 3.2V@600 Ohm |
| Battery | Lithium-polymer 2200mAh |
| Power System | Charging via USB-C, BC V1.2 compliant up to 1000mA charging current |
| Power (max) | <2W idle, 4W max |
| Dimensions | 102(l) x 70(w) x 14(h) mm |
| Weight | 125g (0.28 lbs) |
After several weeks of using the hip-dac in various applications, from at work, to sitting in my backyard by the pool and walking around my neighbourhood, I was thoroughly impressed with the value proposition that the hip-dac offered!
In the summer, I often like to sit in my backyard by the pool while my son and his buddies swim. Well, on a beautiful August Saturday afternoon, I found myself in that position with my laptop and a pair of Diana V2 headphones. These headphones are pretty demanding of an amplifier to sound even close to their very best and I wanted to put the hip-dac to the test from the outset. Thankfully I have a 4.4mm balanced cable to use with these headphones so I was able to get the most power output from this little unit. I quickly settled on a Tidal Masters version of The Killers' latest album "Imploding the Mirage". Well right from the outset, I could immediately tell that the hip-dac was up to the task of driving these power-hungry headphones! That is no small feat indeed; especially for such a small and portable unit like the hip-dac! My first indication of enough power on tap was just how well the hip-dac controlled the bass of these incredibly revealing orthodynamic headphones. Simply put, this was some of the very best bass I've heard from a portable setup. Deep, taught, controlled and extremely detailed were all adjectives that jumped at me when listening to "Fire in Bone". Furthermore, the dynamics and impact were so very satisfying that it put a smile on my face from ear to ear. Pure audiophile bliss and surprisingly so, the Diana V2 headphones have never sounded so good for so little invested on an upfront setup. While not to the level of my Chord Hugo 2, the hip-dac does cost almost 1/10th as much and is still quite a bit more "portable" due to its significantly smaller size. The price-to-performance ratio, in the end, was off the charts and I was so thoroughly impressed with this pairing that I would completely recommend the hip-dac to anyone with budgetary constraints, this little unit must be at the top of your list for consideration.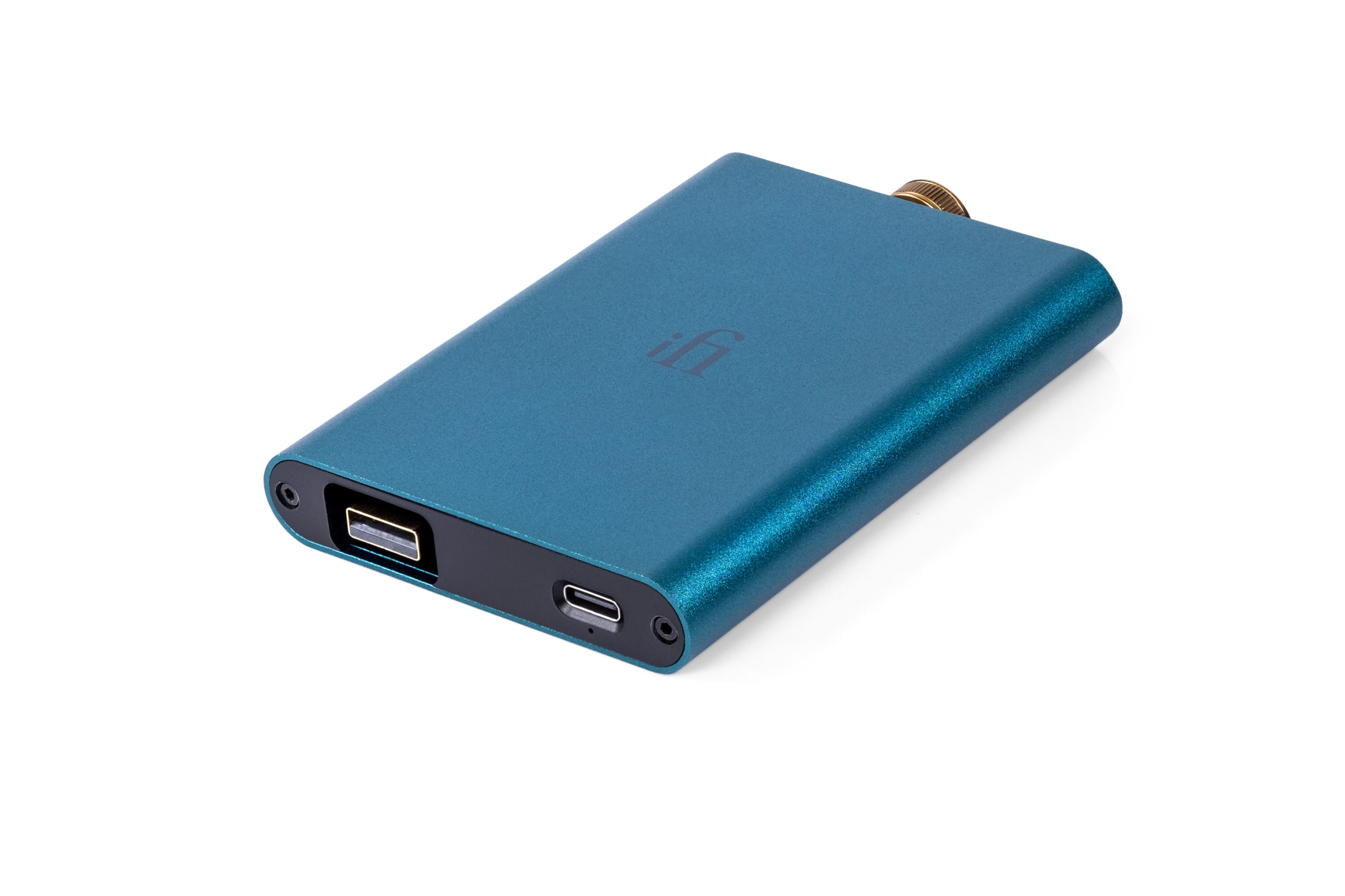 A few days later, I decided to try one of my favourite in-ear monitors by Empire Ears: The Valkyrie. My review of these most excellent IEMs can be found here: https://headphone.guru/the-empire-ears-valkyrie-in-ear-monitors-they-really-soar-sonically/. With full-sized headphone impactful bass to an incredibly clear and liquid midrange and smooth treble, these IEMs have it all. Almost immediately upon starting up Pink Floyd's "Dark Side of the Moon" on Qobuz Hi-Res, I was immediately welcomed with an incredibly high degree of detail extraction from the initial heartbeats at the album's outset. This is one of my top 5 albums of all time and over the past 30 years, I must have listened to it at least once per month, and literally every month, since the late 1980s; so I certainly know this recording very well indeed. The ability of this combination to dig down deep into a recording and pull out the smallest nuances contained within is simply astounding! While the Empire Ears Valkyrie are certainly not priced as "entry-level" products ($1,599 US), the $149 US hip-dac does an admirable job of being able to keep up with these fast and detailed IEMs and all in a form factor that I could enjoy an incredibly transparent presentation wherever I went; be it my backyard while poolside or on a walk around the neighbourhood. The ridiculous value that the hip-dac delivers is always front and centre whenever I'm using it. Again, the powerful bass of the Valkyrie was well controlled and extremely clear when played with the iFi portable player. David Gilmour's vocals were upfront and liquid at the same time. I found that the hip-dac just melted away into the recording and didn't offer a hint of colouration to these warm sounding IEMs. I always look for the upmost in transparency in my front end setups as they better translate across a wide range of headphones or speakers. Pairing a warm player with a warm pair of IEMs can lead to an overly soupy mess and thankfully nothing could be further from the truth with the iFi hip-dac. The ability of the hip-dac to detect the smallest details of the sound staging was equally impressive to my ears and offered both an expansive sound stage and an open window into this classic recording.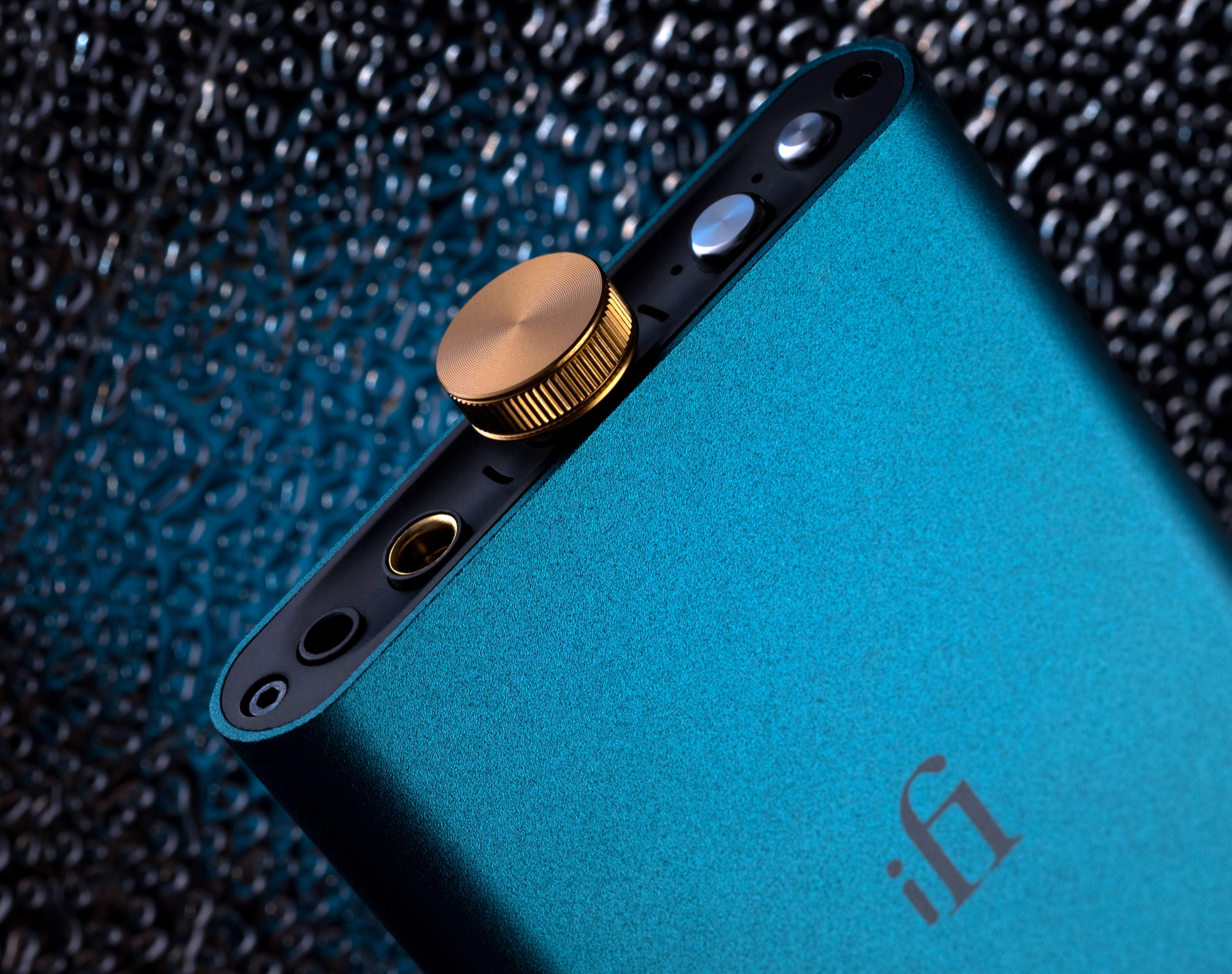 Finally, I decided to throw my favourite sub $500 pair of headphones at this little wonder, the Audeze LCD-1. These orthodynamic headphones are incredibly transparent and revealing of both your music recordings and your upfront source/amplifier. I selected "Triple Concerto (Beethoven)" featuring Anne Sophie Mutter, Yo-Yo Ma and the West-Eastern Divan Orchestra. If you have access to Qobuz, I strongly recommend that you check out this beautiful recording. Not only will it test your system's technical abilities, it is just an absolute pleasure and I can't think of a better way to spend the evening. Planar drivers tend to only hit their full stride when supplied with a good amount of power and I can confirm that the LCD-1 sounded impressively good! This just goes to show you that one doesn't have to spend a lot of money in order to enjoy a high degree of audiophile-like sound quality. The designers at iFi really put a lot of thought and care into the hip-dac and the resulting sound quality experience really shone through. The bass on the LCD-1's was both tight and impactful and never lingered longer than the recording called out for. The mids and treble were equally in perfect proportion to the lowest octaves and I struggled to find a specific frequency range that stood out from the rest. The most likely cause for this was that there simply wasn't any. While the soundstaging and transparency wasn't at say equal to that of portably systems costing $2,000 or more, the price-to-performance ratio was very much a huge plus for the hip-dac!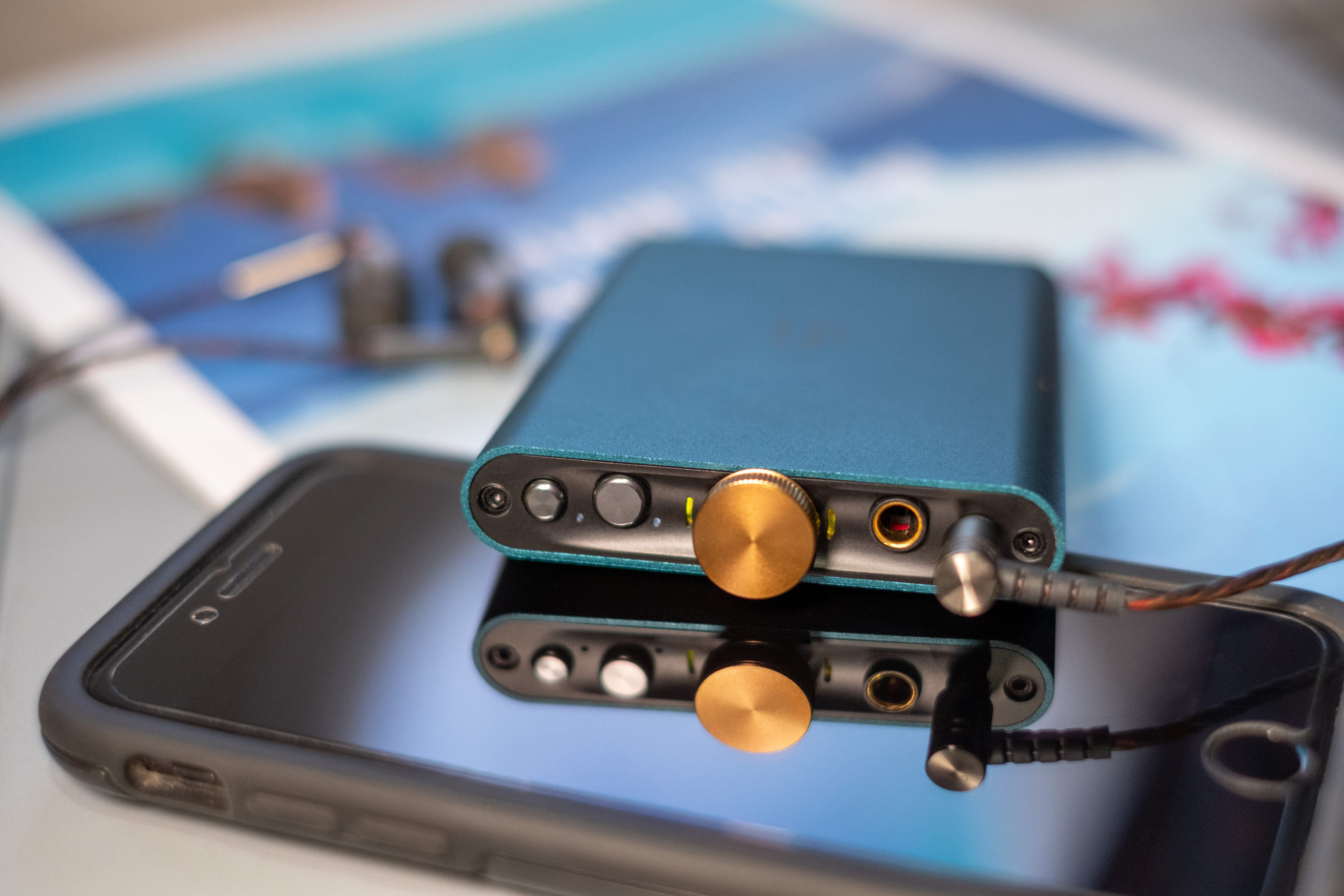 I absolutely loved my time with the hip-dac by iFi. Don't let the $149 entry-level price tag fool you, this is one serious portable DAC and amplifier. It was more than capable of driving power-hungry headphones like the most impressive Diana V2 by Abyss headphones, but yet nimble enough to handle incredibly transparent and efficient IEMs like the Empire Ears Valkyrie. It can be readily used as a desktop solution for those looking to save money and/or space for a desktop setup, but it is so small, you'll have no problem taking it with you and pairing it with your mobile phone wherever you go. The addition of MQA support will allow you to enjoy all of your Tidal Masters recordings at their best without having to shell out thousands of dollars. The sound quality was excellent and simply put: this is now my "go-to" recommendation for anyone looking for a portable amplifier + DAC solution. With a balanced sound signature and extremely revealing nature, the hip-dac really hits all the right notes and won't cost you your left kidney like so many out there in the market. Whether you're just starting off in the personal audio world, or are a long term veteran who is always open to trying something new, the hip-dac has something for everyone! Highly recommended!