Since their inception in 1988 Mackie has been at the forefront of Pro Audio producing some of the most lauded mixers and other studio equipment, so it was a pleasant surprise to see them at CanJam RMAF 2018 entering the Personal Audio market with their new MC Series headphones and CR-Buds Series IEMs. The buzz around the show was that the Mackie MC Series headphones were something special indeed so I arranged to get review samples to test them out for your edification.
Now, these are not "break the bank" state of the art audiophile headphones, but rather budget studio monitor headphones designed to be in reach of the average musician, which makes their accomplishments all the more amazing.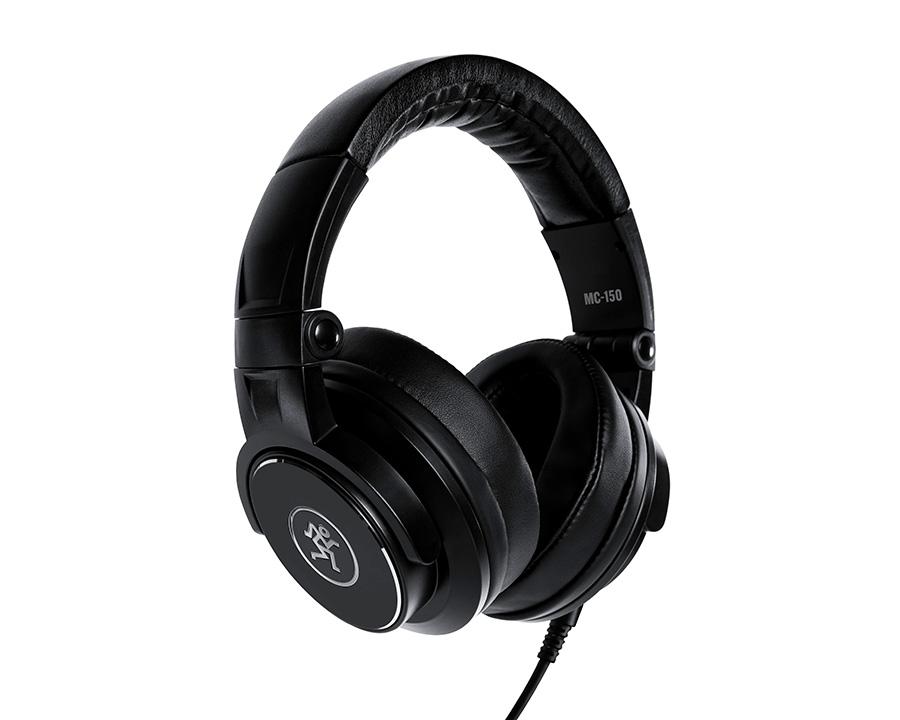 Mackie MC-150 vs MC-250:
Both headphones share a basic platform designed for comfort, durability, and practicality of use. They each feature 50mm Dynamic drivers, thick leatherette earpads for excellent isolation, a collapsible design for ease of transportation (included is a leatherette carrying bag) and removable headphone cables with a unique locking 3.5mm TRS connector which prevents accidental disengagement and a single ended 3.5mm TRS connector with a screw on ¼" TRS adapter on the input side. Their weight falls in the medium to light portion of the scale and the clamp is fairly strong to maintain isolation. The pads are slightly angled to present a better center image and the ear hole is on the small side to enhance bass performance.
Cosmetically the only difference is the MC-250 ear cup is embossed, which may reflect the changes in the internal structuring. Sonically the MC-150 is meant to have enhanced bottom end and highs with the target audience being musicians and DJs for monitoring purposes whereas the MC-250 is designed to have a more linear tonal balance and greater dynamics aimed at more critical listening and mixing.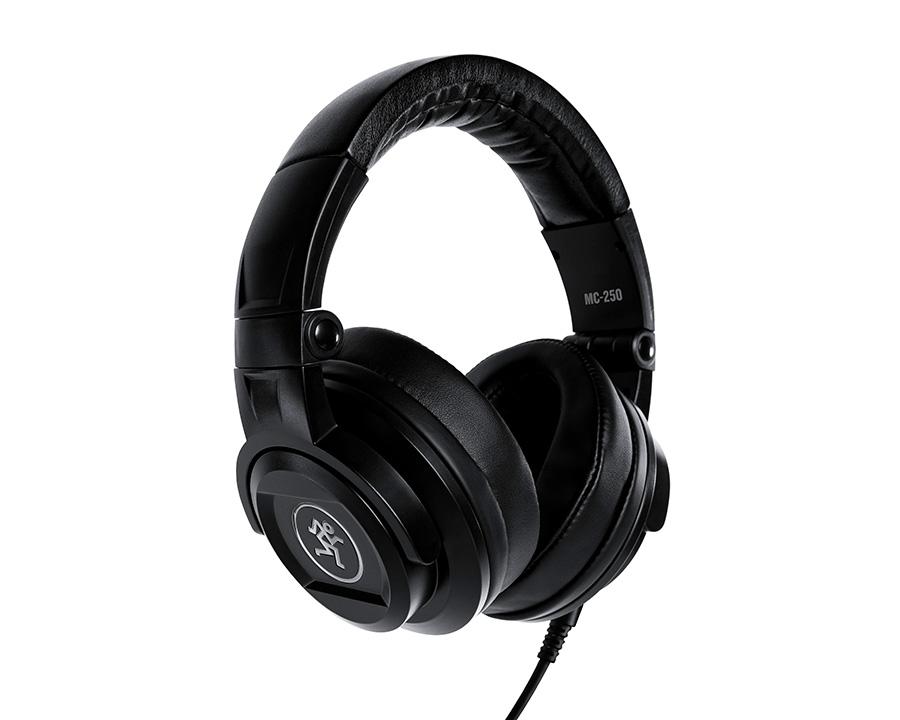 Sound Check:
Given their low price, I performed most of my listening using products in the more modest cost category as products that would most likely be used in conjunction with them. To achieve this end I used the Questyle CMA400i DAC/Amplifier as my desktop rig, as well as my GINA mixing sound card, the FiiO X7 Mark II DAP, my Samsung Galaxy J3 Eclipse smartphone and my Questyle QP2R DAP as an upscale reference.
Proving to be definite rock & rollers, the Mackie MC-150 belied their $69.99 MSRP providing deep and resonant bass, decent clarity and smooth extended highs. While they performed well with most music, their real niche appears to be Modern Jazz, Pop Music, Solo Instrument and Electronic Music in general. The focus for the MC-150 seems to be pleasant and enjoyable sound rather than hardcore accuracy which is understandable in a headphone designed for monitoring as opposed to critical listening.
Steve Howe's guitar work for "Mood for a Day" (YES – Fragile – DSD) was crisp, warm and resonant. The acoustic guitar did not sound artificial or amplified, just fuller, richer, deeper, like a large body Martin. This held true for piano as evidenced by listing to Liz Story perform "Wedding Rain" (Solid Colors – 16/44.1 kHz), offering a Baldwinesk voicing. The soundstage for the guitar was intimate small studio, while the piano reflected a larger hall sound.
"Mirage" by Jean-Luc Ponty from Enigmatic Ocean (16/44.1 kHz) was treated with an in-studio presentation with the bass guitar and drums up front and dominant with noticeable impact.
Vocal pieces like Shawn Colvin's "Sunny Came Home" (A Few Small Repairs – 16/44.1 kHz) saw the voices back a little bit with the instruments in the foreground, and a dance club emphasis on bass.
Cuing up "Lucky Man" (ELP – Emerson, Lake & Palmer – 24/48 kHz) on the smartphone delivered a musical performance with similar characteristics as noted with the desktop rig, in fact all sources gave similar sound whether the phone, the FiiO DAP or even the QP2R and the desktop system highlighting both the ease of driving the MC-150 and the limitations of inexpensive dynamic drivers. The only shortcoming of using the phone was overall volume, which was plenty for me, but might not placate others as I did need to run at full volume.
In contrast, the Mackie MC-250 gave a much more neutral tonal balance though still producing copious amount of bass. A reprise of "Sunny Came Home" found the vocals on an even plane with the instruments and a larger soundstage.
The MC-250 are a preferable choice for Traditional Jazz like Louis Armstrong's "What a Wonderful World" (Original Single Version – 24/192 kHz). Though the upright bass still felt a bit amplified it was not distractingly so. There was also more air to the soundstage with a more natural depth.
The same applies to classical music and strings, reproducing the string section as more individual instruments than a simple wall of sound. I played "The Firebird Suite" (Robert Shaw & the Atlanta Symphony Orchestra – Stravinsky: The Firebird; Borodin: Music from Prince Igor – 16/44.1 kHz) on all four sources, and while the phone proffered excellent dynamics and an enjoyable sound, the FiiO exhibited a more airy soundstage with a greater sense of space. Moving up to the QP2R the placement of the instruments were more pronounced and the timbre and tonality were more natural and richer with an increase to overall dynamic range and the low frequencies were faster, tighter and more detailed. Returning to the desktop rig, the 400i 's presentation was pretty much the same as the QP2R which is probably to be expected from sister products using the same DAC chip and topology.
Dario Baldan Bembo's epic rendering of "Non Mi Lasciare" (16/44.1 kHz) was musical with honeyed and rich vocals, natural piano and fairly deep subsonics. The soundstage was large hall but intimate front row seating.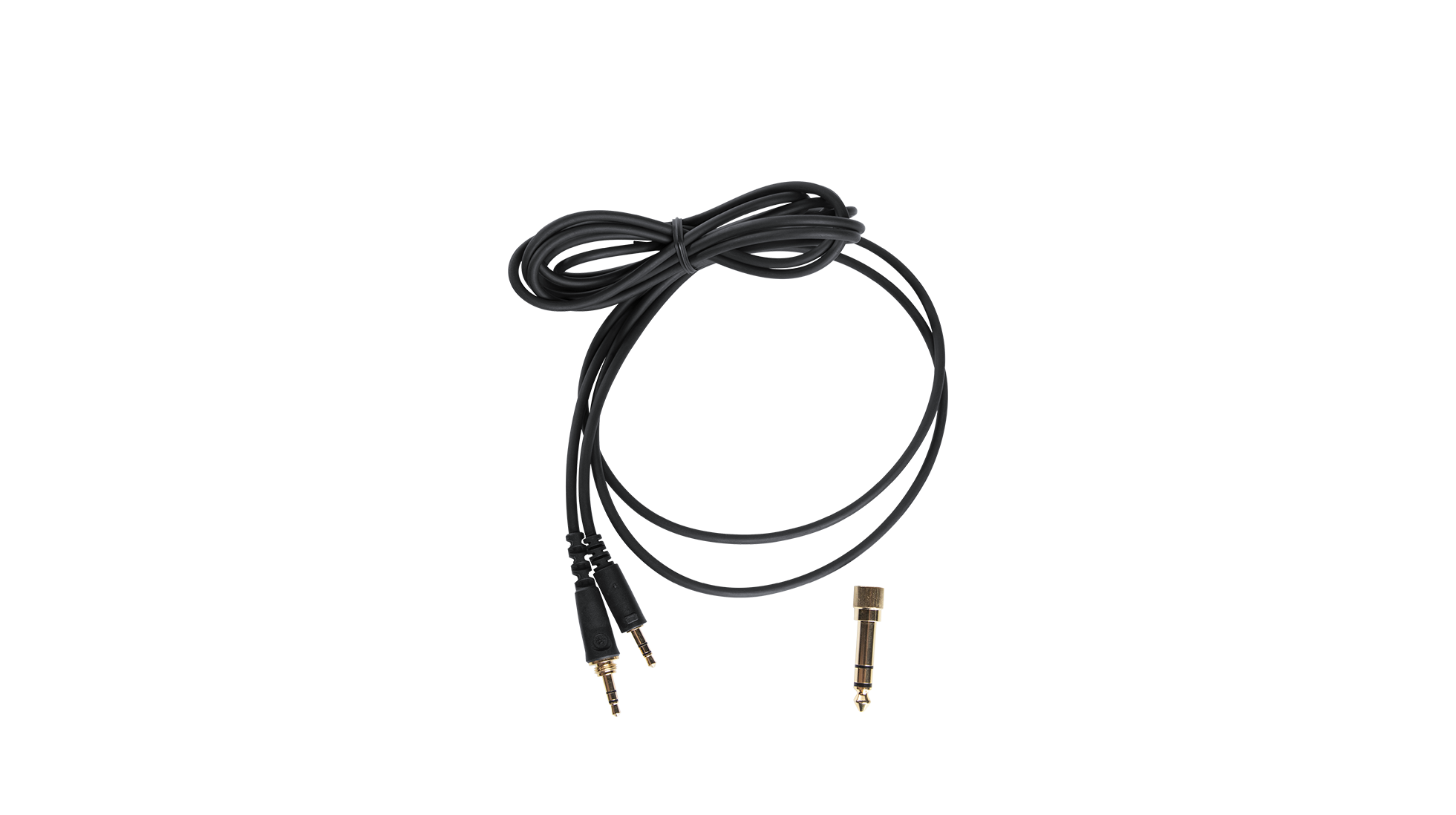 Conclusions:
The hubbub about the Mackie MC Series headphones is certainly justified. Beyond being well suited for their specific design purposes, as monitoring headphones for the MC-150 and as mixing headphones for the MC-250, they are pleasant to listen to and easy to drive. The MC-250 are also able to scale up with higher resolution sources and better amplification making them a great choice for all around listening. If you are looking for an inexpensive headphone that delivers realistic sound, then you won't go wrong with the Mackie MC Series, a definite recommended product.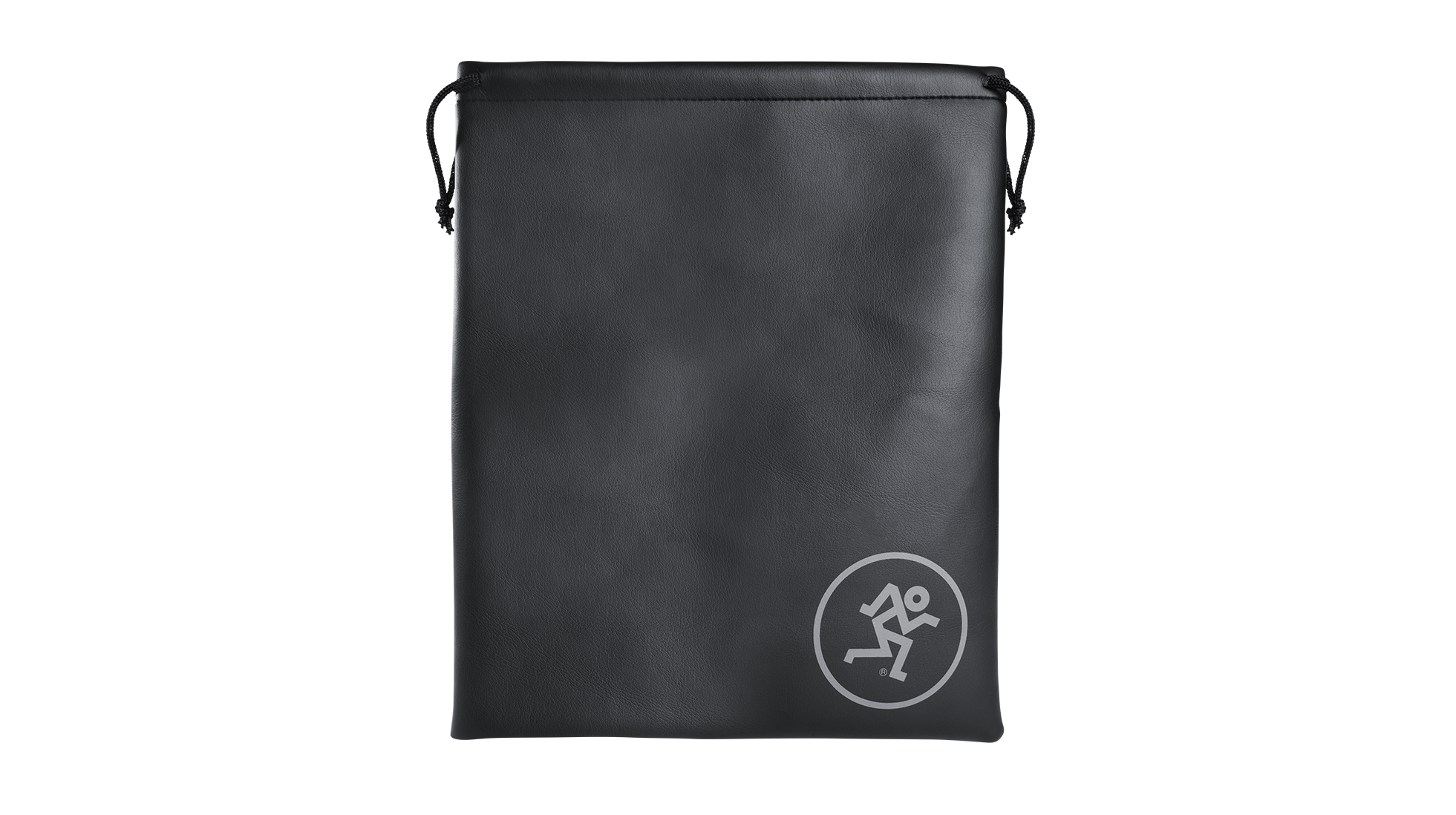 Price:
MC-150: $69.99 USD
MC-250: $99.99 USD
Specifications:
MC-150
PROFESSIONAL CLOSED-BACK HEADPHONES
High-Performance Studio Headphones

Experience the signature Mackie studio sound in headphones that reveal every detail
Featuring precision 50mm transducers, MC-150 headphones deliver incredible clarity across the entire frequency for an immersive listening experience
Increased bass response means you feel every note, kick drum, and deep synth in your music

Professional Design

The soft padded adjustable headband and conforming ear pads provide an ergonomic fit for hours of comfort while ensuring optimal low-end and sound isolation.
Rugged design is built to last and meet the demands of professionals in the studio or on location

Take Them Anywhere

Collapsible fold-up design allows for easy storage and compact portability when traveling

Perfect for studio monitoring, DJs, field recording, personal listening
8 ft. detachable, high-quality, straight cable with locking bayonet connector
Gold-plated 1/4" adapter and carry bag included
Frequency Response: 15Hz – 20kHz
Impedance: 33 Ohms
Transducer size: 50 mm
Sensitivity: 93 dB
Weight: 265g / 9.35 oz
MC-250
PROFESSIONAL CLOSED-BACK HEADPHONES
High-Performance Monitoring Headphones

Experience the signature Mackie studio sound in headphones that reveal every detail
High-headroom, reference-quality 50mm transducers provide an accurate reproduction of your mix and your music
Precision-tuned enclosure delivers deep, punchy bass and enhanced high-frequency detail for an ultra-wide soundstage

Professional Design

The soft padded adjustable headband and conforming ear pads provide an ergonomic fit for hours of comfort while ensuring optimal low-end and sound isolation
Rugged design is built to last and meet the demands of professionals in the studio or on location

Take Them Anywhere

Collapsible fold-up design allows for easy storage and compact portability when traveling

Perfect for mixing, studio recording, critical listening, and personal listening
8 ft. detachable, high-quality, straight cable with locking bayonet connector
Gold-plated 1/4" adapter and carry bag included
Frequency Response: 10Hz – 20kHz
Impedance: 38 Ohms
Transducer size: 50 mm
Sensitivity: 100 dB
Weight: 265g / 9.35 oz