Wow!
The first thought that crossed my mind when I inserted the 1MORE Dual Driver In-ear Headphones was Wow. Not only did I achieve an instant seal, but was treated to sit up and take notice sound.
As I often mention, I have a problem with IEMs in that it is difficult for me to achieve a seal with most universal tips, in fact I have gone though some manufacturers' extensive tip selection to no avail. So I was taken completely by surprise to have the 1MORE's seal both ears on the first attempt, with almost no effort. That being said, it was the sound that sold me.
1MORE employs Grammy award winning sound engineer Luca Bignardi to voice all of their headphones, reaching for that in-studio sound. To facilitate this the 1MORE Dual Driver In-ear Headphones feature a hybrid of a single balanced armature driver coupled with a dynamic driver sporting a patented "triple layer diaphragm with aerospace grade metal inside two outer layers of PET, a resilient polymer, which greatly increases bass and midrange response time, definition, and fullness."These are set in a lightweight aluminum body connected to a unique cable that uses a copper mesh wrapped around a Kevlar core.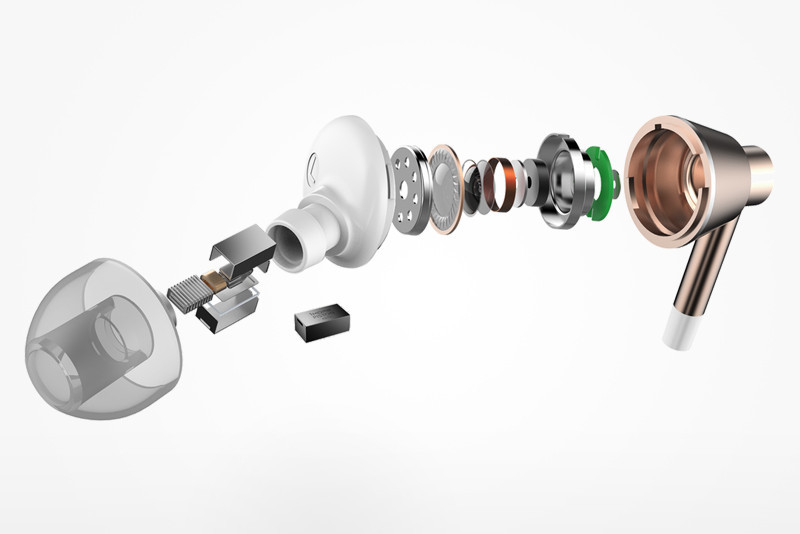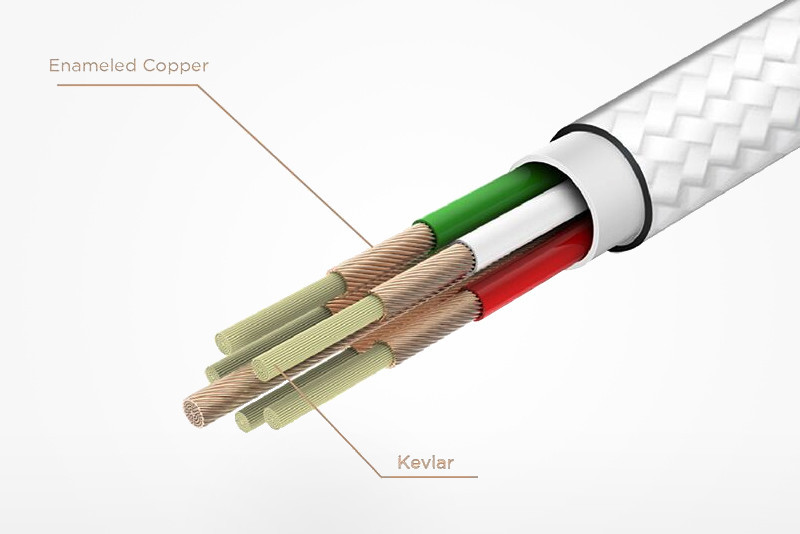 The Presentation:
The 1MORE Dual Driver In-ear Headphones arrived in classy attractive packaging usually reserved for much more expensive offerings, transmitting a feeling of luxury and quality that equals the obvious care and precision that goes into their manufacture. Of the included accessories, one that was most welcome and useful was the shirt clip, as the 1MOREs were not designed to wrap around your ears, as is the case with most IEMs I have tested.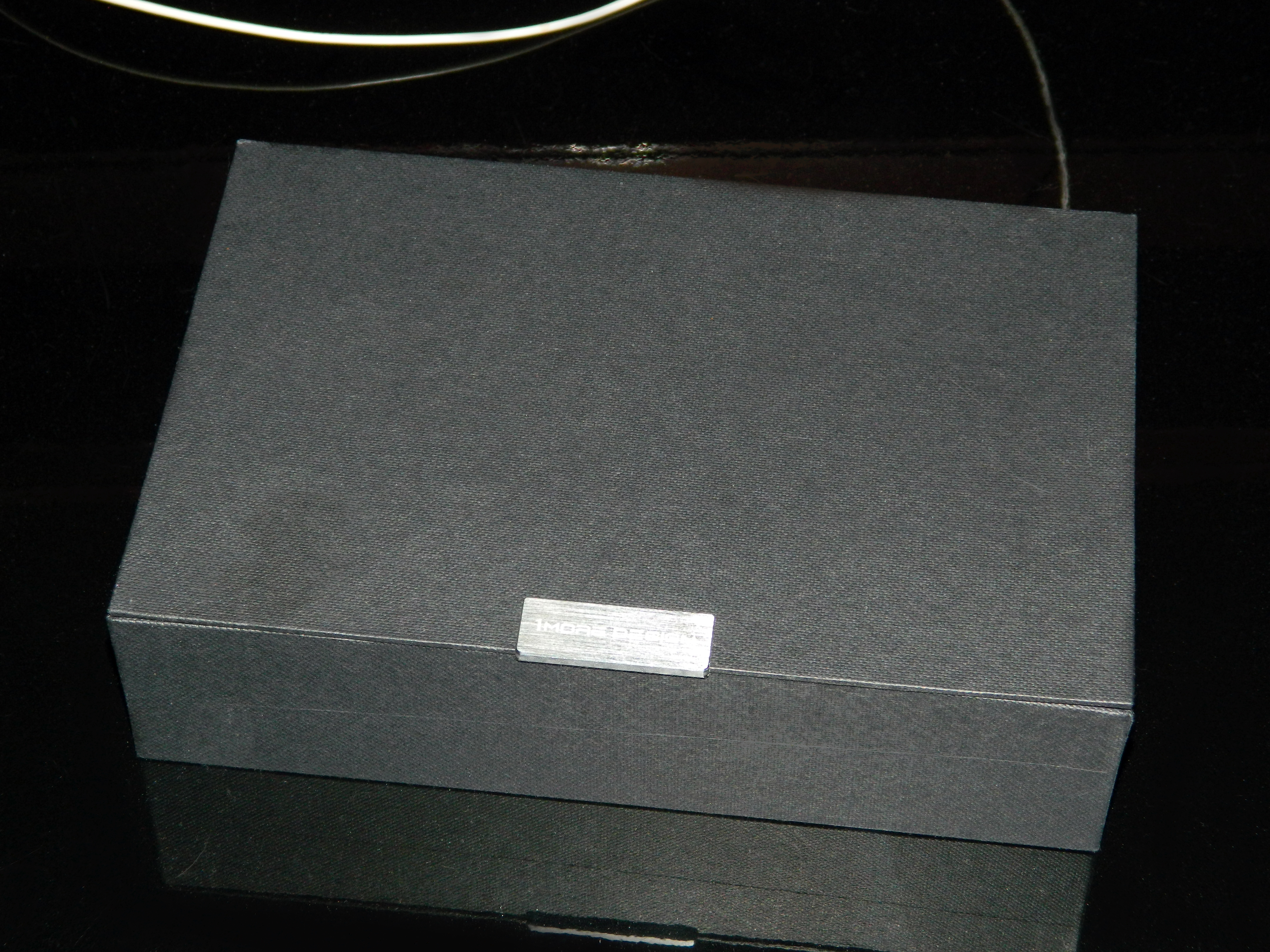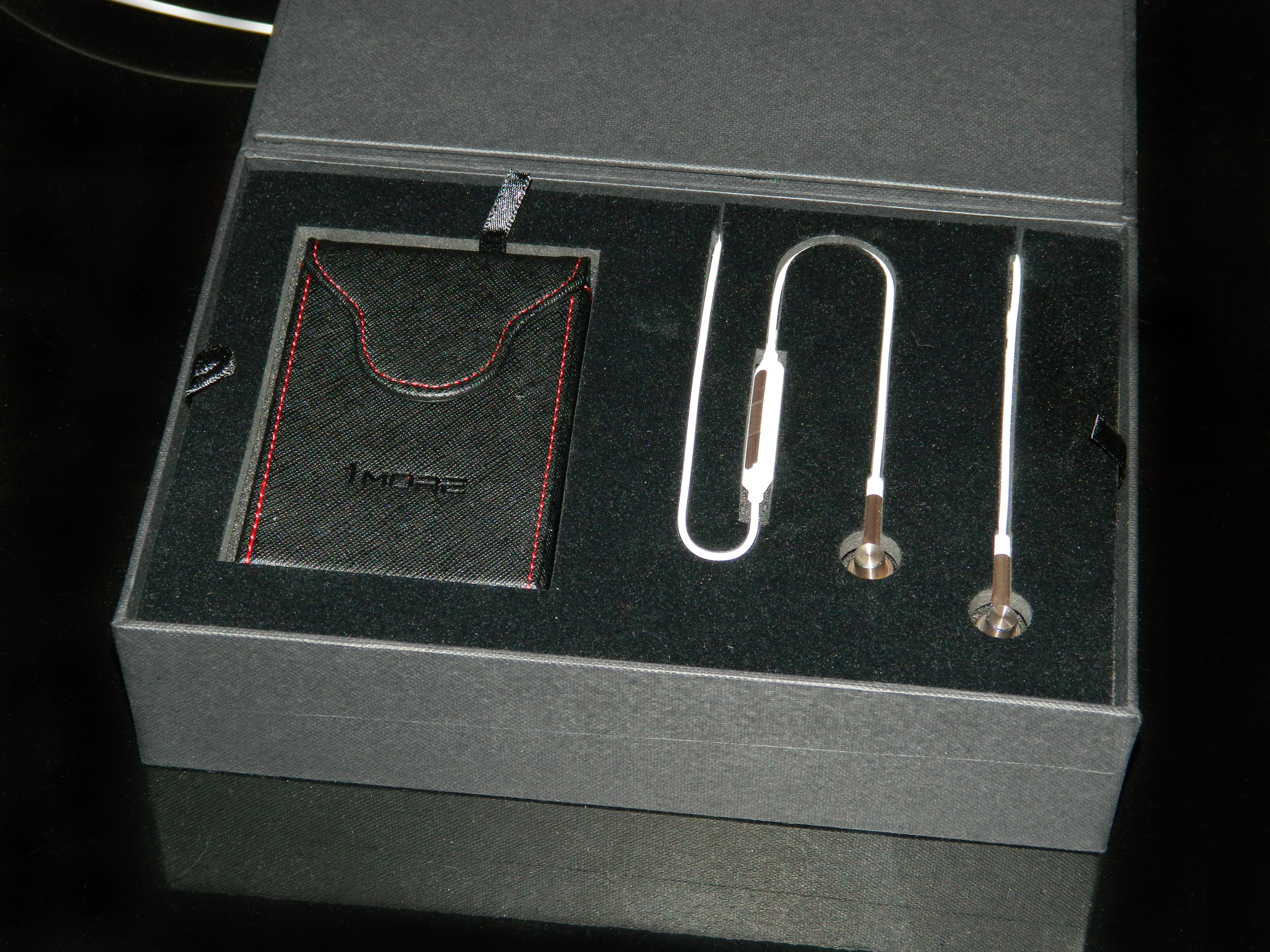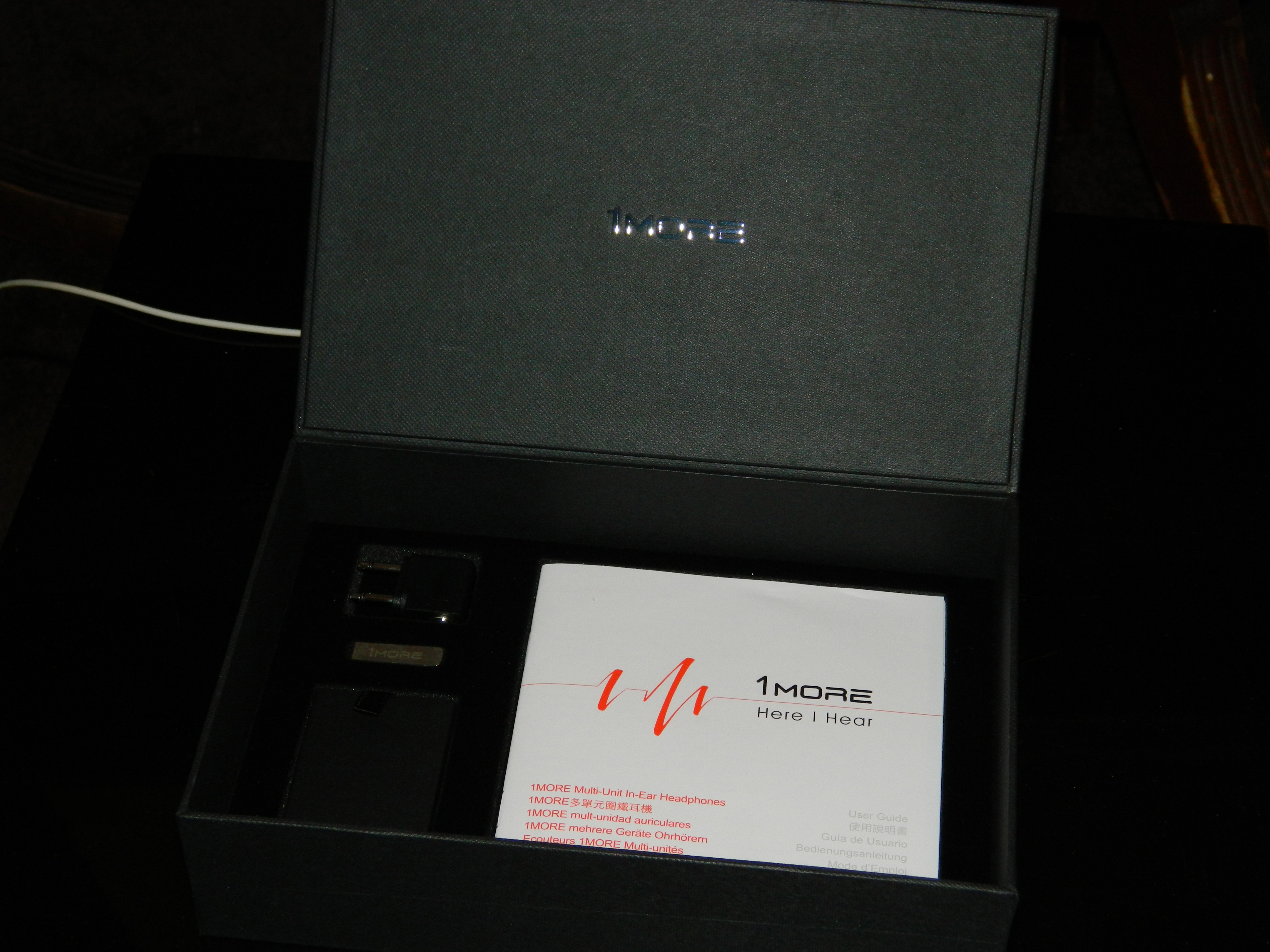 The Listening Tests:
As the 1MORE Dual Driver In-ear Headphones came with a phone control, it was obvious that they were designed for use with a phone, so I decided they would be prime for a comparison of phone, DAP and desktop unit. And, they didn't disappoint, providing the most stark comparison I've heard to date. The track I chose for this test was Shawn Colvin's "When Sunny Came Home", mostly because that is what came up on Rhapsody. Now the phone I use is a Galaxy Light, which is a hundred dollar phone, so your phone or DAP should compare favorably. With the phone, what I heard was a pleasant, well articulated music with excellent tonal balance and strong extended low frequencies, but the sound was a little grainy as you would expect from streaming music. I then switched to the Questyle QP1 DAP (note: the track used on the DAP and desktop was a standard 44.1 wma lossless recording), and the difference was astounding, far greater than similar tests I had made with other headphones. Not only did the dynamic range increase significantly, but the bass became deep and authoritative, and the soundstage opened up and became more airy. And finally I switched to the Questyle CAS 192 DAC / CMA 800R Current Mode Headphone Amplifier combination, the result being the best argument for using $4000 worth of electronics to drive $70 headphones I could imagine. The sound was simply more refined. Airier, tighter, more resolute. As a result, though the majority of my testing was done using the DAP, the majority of my listening has been done with the desktop system.
But, on to the details. As is my standard ritual, I used "The Firebird Suite" (in this case Reference Recordings Eiji Oue performance) to determine tonal balance and sound stage. The 1MORE Dual Driver In-ear Headphones offer an excellent tonal balance, very natural and true, with an extremely intimate sound stage. What truly impressed me was the pinpoint placement of the instruments, which belied a phase coherency one would not expect with an inexpensive dual driver design. Sensing that with their jaw dropping bass that the 1MORE Dual Driver In-ear Headphones would be an excellent choice for modern rock, I put on Beck's "Paper Tiger". The soundstage was so intimate, that it was like I was performing rather than listening. This led me to listen to my own performance of "Mood for a Day / Wish You Were Here". It felt like I was back in the studio.
To give the bass a real workout, I listened to "Can-Utility and the Coastliners" by Genesis, which is also one of my vocal reference tracks. The subsonic bass was so well articulated that I was driven to test how low it was going, playing with the EQ and Dario Baldan Bempo's "Non Mi Lasciare". Not only was the aria chill inducing, I was definitely hearing material below 60 Hz.
Keeping in the basso theme I put on Louis Armstrong's "What a Wonderful World" (Bluebird version) to flesh out the vocal presentation as well as get a handle on how well they perform with traditional jazz. Again the vocals were warm and intimate; the drums were a bit distant, while the bass guitar was very forward. The strings and flute were also a bit in the background, but overall the delivery was pleasant and musical.
Finally, to get a complete sense of how the 1MORE Dual Driver In-ear Headphones reproduce piano, I selected Billy Joel's "Piano Man", where the piano came out a little Baldwinish (rich and dark, not particularly bright or fast sounding).
Conclusions:
The 1MORE Dual Driver In-ear Headphones are well designed and amazing sounding for what amounts to a budget IEM. They fall out a tad on the side which used to be called the "British" sound, that is to say, they are warm and neutral. For bass, they outperform most headphones I have heard under a thousand dollars, in ear or otherwise. The soundstage is very intimate, so don't expect to feel like you're in the Albert Hall. I'll not pretend they are as resolute and airy as a true audiophile headphone, but for $69.99 they are a no-brainer, and should be part of the arsenal of any "personal audio head".
Website and ordering information: https://usa.1more.com/collections/headphones/products/1more-multi-unit-in-ear-headphones
Price $69.99 USD