Yesterday I attended the launch party and live video cast, for the new Schiit Lyr 3 and a new Multibit DAC Module for the Jotunheim and the Lyr 3 at the Schiit Retail store, which they have dubbed the Schiitr (it comes up under Google maps as that). It was great meeting with Mike Moffat, Jason Stoddard and the rest of the Schiit gang. According to Jason, the $499 Lyr 3 is the first modular tube amp in the world, modular in this case meaning that it accepts the Phono and DAC modules made for the Jotunheim. The Lyr 3 is apparently an all new amplifier from the Lyr 2 with everything being enhanced over the old design. It employs a unique single tube architecture utilizing their Coherence™ hybrid topology which makes the most out of the supplied NOS 6N8S tube, and also works with all NOS and new-production 6SN7 tube types. What's more, Lyr 3 introduces Continuity™—a constant transconductance output stage which provides superior performance.
Mike coined a new word while describing the new Multibit DAC Module, "Cheap Ass Balanced" or CAB, a process he says is employed by the majority of DAC manufacturers which allows for a balanced circuit with only two DAC chips as opposed to the necessary four DAC chips required for a fully balanced DAC. CAB has been employed in the new Multibit DAC Module in order to be able to offer it at a modest $200 USD.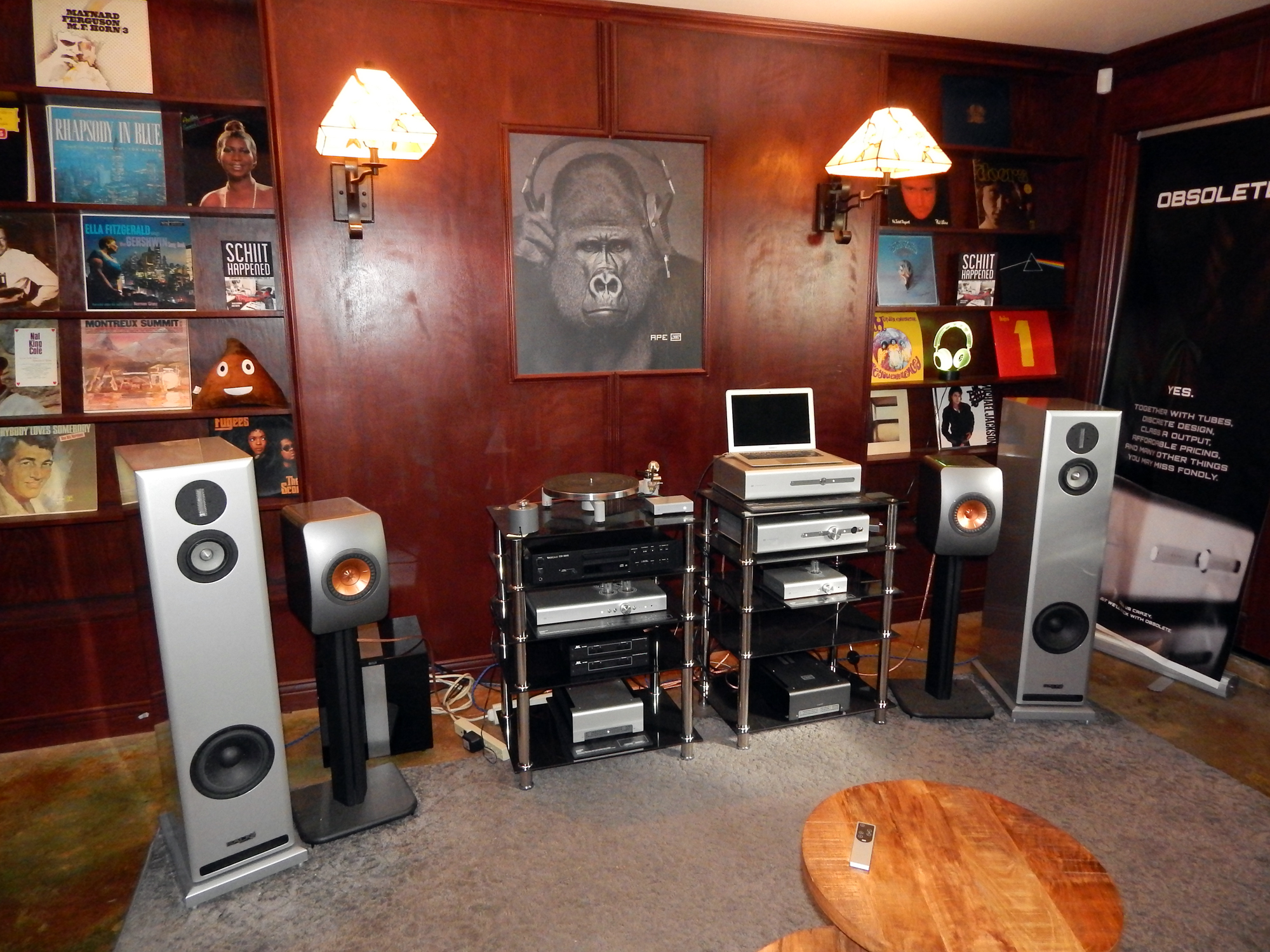 They also spoke a little on future products in the making including a Turntable and what they call The Gadget saying that they hope to have them available this year.
As always, it was a pleasure hanging with the often irreverent Schiit folks and stay tuned for an upcoming review of the Lyr 3 with the Multibit DAC Module.