August 31, 2022—Andover Audio and Vinyl Moon are partnering in a new sales initiative, "Spin the Moon," from September 1 through December 1. Andover customers who purchase any model of "Spin" product—the SpinBase, SpinDeck, SpinStand, or SpinSub, including their "Max" versions—are eligible* to receive a free month from Vinyl Moon when signing up for either a three-month or one-year plan.
About the Andover Audio / Vinyl Moon Partnership:
Andover Audio and Vinyl Moon share the same mission—to enhance the enjoyment of vinyl—and are happy to join forces to give buyers of Spin products this exclusive offer.
"We believe that vinyl should be both fun and accessible. The 'Spin' products nail both of those things so well. Both the SpinDeck and SpinBase get regular use in our office, and they not only sound great, but really complement the visuals of our records."
—Brandon Bogajewicz (Founder/Owner)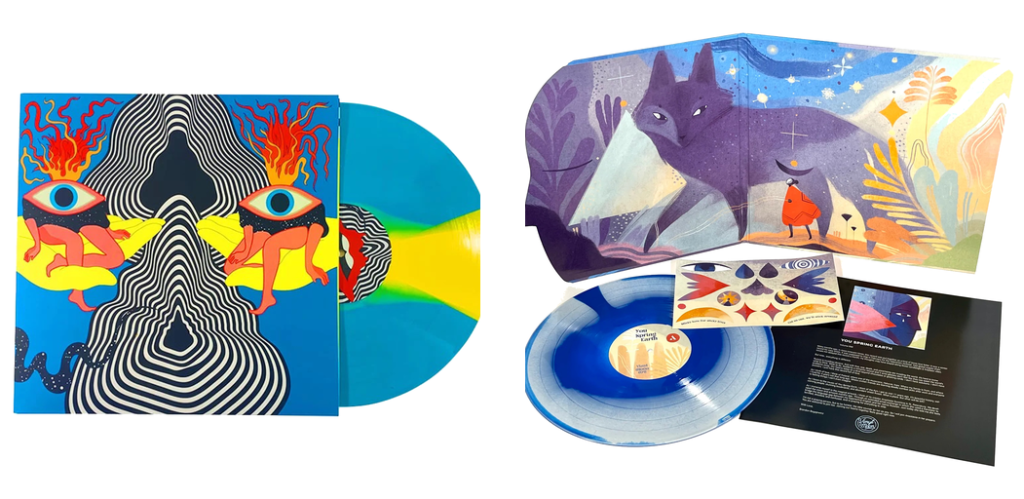 About Vinyl Moon
Vinyl Moon is the only vinyl "mixtape" club that combines the best new music with original artwork to create an ultra-deluxe record experience. Each record they issue is an interactive and unique way to discover new music and wild artwork each month. To learn more about Vinyl Moon's vision and artistic offerings, please visit their website: https://vinylmoon.co/.
About Andover Audio
Since its formation in 2012, Massachusetts-Based Andover has provided design and manufacturing services to the most recognized brands in automotive, professional, and high-performance audio.
Andover is now focusing its acclaimed expertise on self-branded products that artfully blend premium, innovative audio technologies with distinctive designs. Andover's mission is to build products that make no-compromise sound easy to buy, simple to setup, and a pleasure to use.
The Andover team, led by former Cambridge SoundWorks General Manager Rob Mainiero, is a group of audio experts and veteran engineers who hail from a lineup of iconic companies, including Acoustic Research, a/d/s/, Advent, Apogee Acoustics, Advent, Harman, Bose, and others. www.andoveraudio.com
*After purchasing a SpinBase, SpinDeck, SpinStand, and/or SpinSub (including any "Max" versions) at Andoveraudio.com or from any authorized Andover retailers, customers are eligible to receive a "free month" coupon code, redeemable at www.vinylmoon.co, when signing up for a three-month or one-year subscription.
Learn more about Vinyl Moon: www.vinylmoon.co Andover Audio: www.andoveraudio.com
Manufacturer's Suggested Retail Prices:
SpinDeck: $199
SpinBase: $299
SpinSub: $349
SpinStand: $249
SpinDeck Max: $599