Aroma Audio is a brand to watch. I recently reviewed their A10 portable amplifier and, as promised, am following up with a review of their Witch Girl S and Witch Girl Pro IEMs. Unlike most new IEM manufacturers they chose to forego the admittedly crowed market of entry level IEMs and dive directly into the deep end of top performers and top prices. While US pricing was undetermined at the time of this writing they should come in at well over a thousand dollars based on their Japanese price.
Due to a crowded schedule I have spent more time with these IEMs than I do with most products before writing a review. Though they will never replace my reference IEMs (the Noble Katanas), they have been my go to universals for the last few weeks (for convenience sake), which is unusual since I prefer to listen to something I'm more familiar with. Due to this extended trial period, I have been able to test them with a wide range of sources, cables and tips (they came with a bunch).
Both units came in an attractive outer box with a clear Pelican style case, a leather bag and a large selection of tips including a separate pack of SpinFit tips. They are pretty much identical in appearance other than the S came with a black housing with a silver emblem, while the Pro had a smoked transparent housing with a black cap and red emblem (actually I think the plastic is red making the silver emblem appear red with a black backing). Both came with a 1.2m single ended braded OCC 2pin cable.
Pro Vs. S: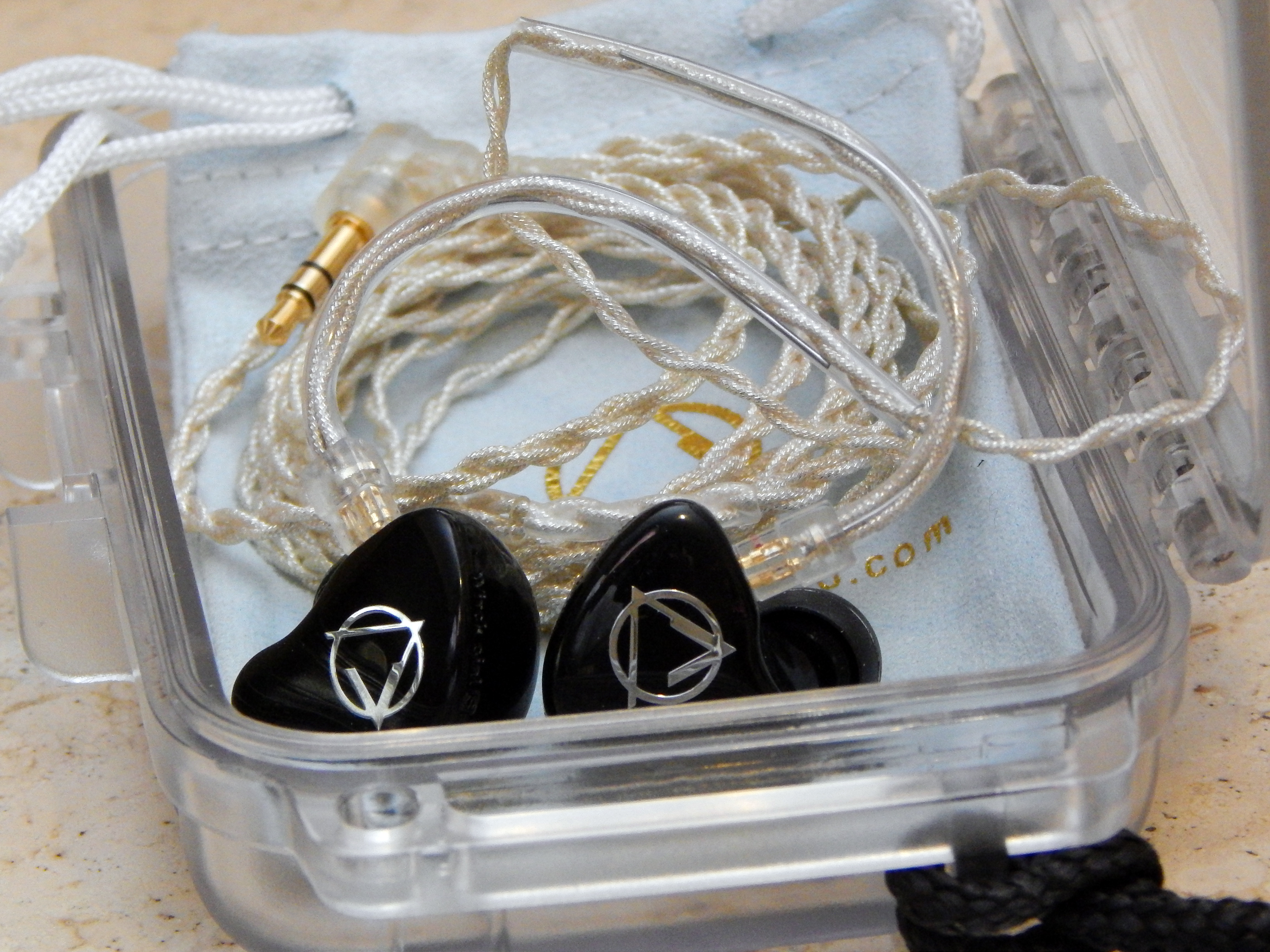 What is significant and interesting about the two models is the similarity of sonic signature given the completely different design (internal, they use the same case) employed in achieving that end. The Witch Girl S employs a 5 balanced armature configuration; 2 bass, 2 mids and 1 high frequency to achieve a flatter tonal balance, while the Pro use a hybrid design incorporating 4 balanced armature drivers (2 for mids and 2 for high frequencies) and two 8mm dynamic drivers for bass. As one would expect, and as intended, the Pro have a deeper, warmer bass than the S, but overall they sound quite similar.
The Sound Tests:

For my initial listening I employed the Aroma A10 driven by the Questyle Audio CAS 192D DAC or a Samsung Galaxy Light smartphone while reviewing the A10. There was excellent synergy between the Aroma products, giving a fairly neutral tonal balance with a huge soundstage. The highlight of that session being Susana Vega's live version of "Luka" (Live at Montreux – 24/48 kHz), which I listened to several times as it just didn't seem to be long enough.
I followed this up with a second session using the FiiO X7mkII DAP and my reference DAP the Questyle Audio QP1R. It was at this time that I did extensive comparisons of the Pro vs. the S as well as the different tips and cables. For tips I settled on the large silicone as they gave the best sound and the most consistent seal (I did most of my initial listening with the pre-fitted medium tips, but getting a consistent seal proved difficult. There were small bore and large bore tips offering different tonal qualities, I found the large bore to have the widest bandwidth). On the cable front I compared the stock cables to Moon Audio's Silver Dragon cable. Not only was the Silver Dragon a couple of dB louder, (implying greater conductivity) the increased current flow meant tighter, deeper and more pronounced bass, while at the same offering greater high frequency resolution.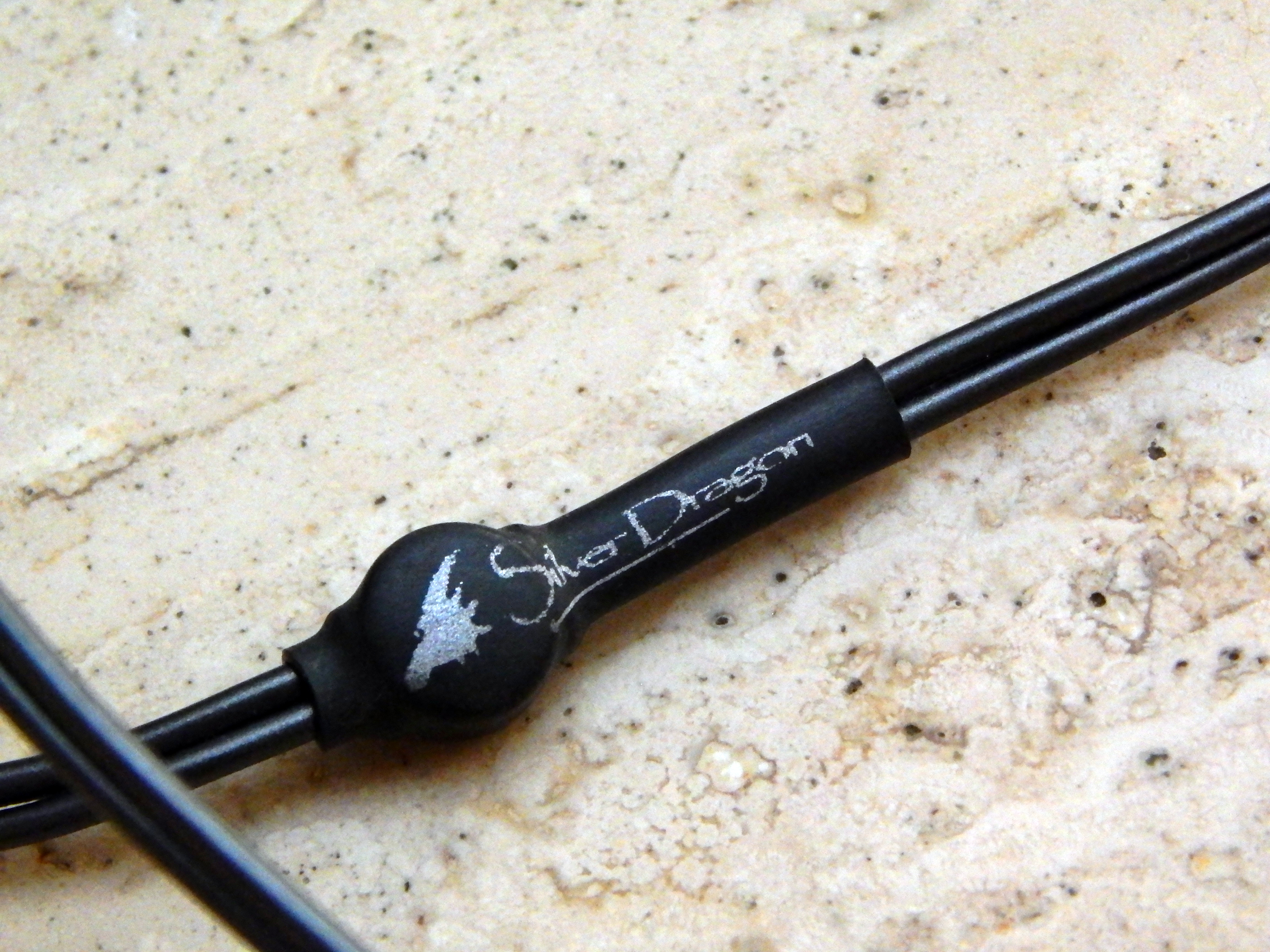 In comparing the Witch Girl S and the Pro models I began with "Sunny Came Home" by Shawn Colvin (A Few Small Repairs – 16/44.1 kHz) and was astonished with the remarkable similarity in sound between the two IEMs, with the S being a tad more efficient (about 3 dB I'd hazard) and the Pro having a touch more sizzle on the percussion with the mandolin sounding a little crisper. The soundstage was close and personal with a very natural tonal quality.
Moving on to my subsonic test track ("Can-Utility and the Coastliners" – Genesis – Foxtrot – 16/44.1 kHz) the differences became much clearer especially when using my reference DAP, which has a lot higher current capabilities and a much higher damping factor, with the Silver Dragon cable. The sub bass was much deeper and robust with the Pro and the sustain on the triangle was quite a bit longer. Both IEMs exhibited a large hall with the guitars and vocals close and personal.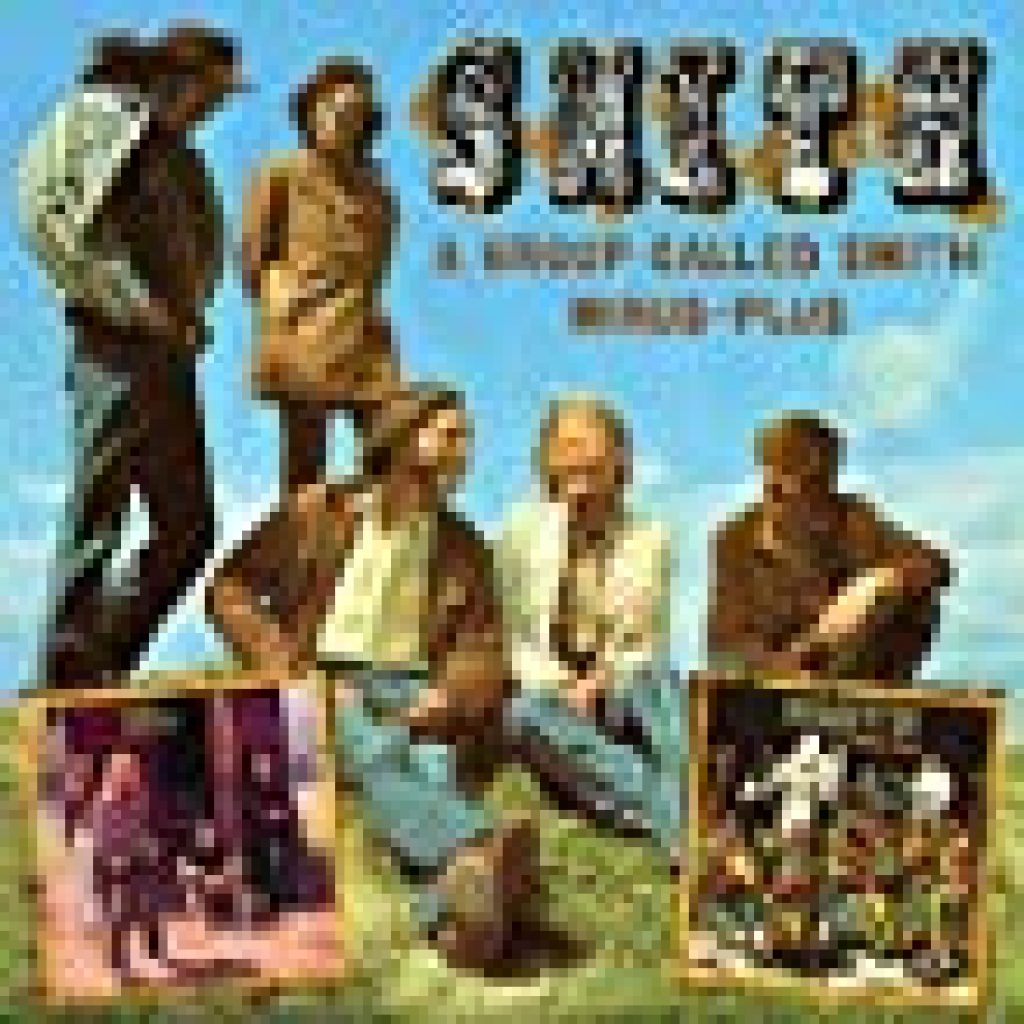 I closed out my second listening session with Smith's cover of "Baby It's You" (A Group Called Smith – Minus-Plus – 16/44.1 kHz). The Witch Girls captured all of Gayle McCormick's gut wrenching raw emotion in a front row performance in a cavernous theater. The dynamics were excellent, the horns in the background warm live like, while bass and drums were tight and impactful.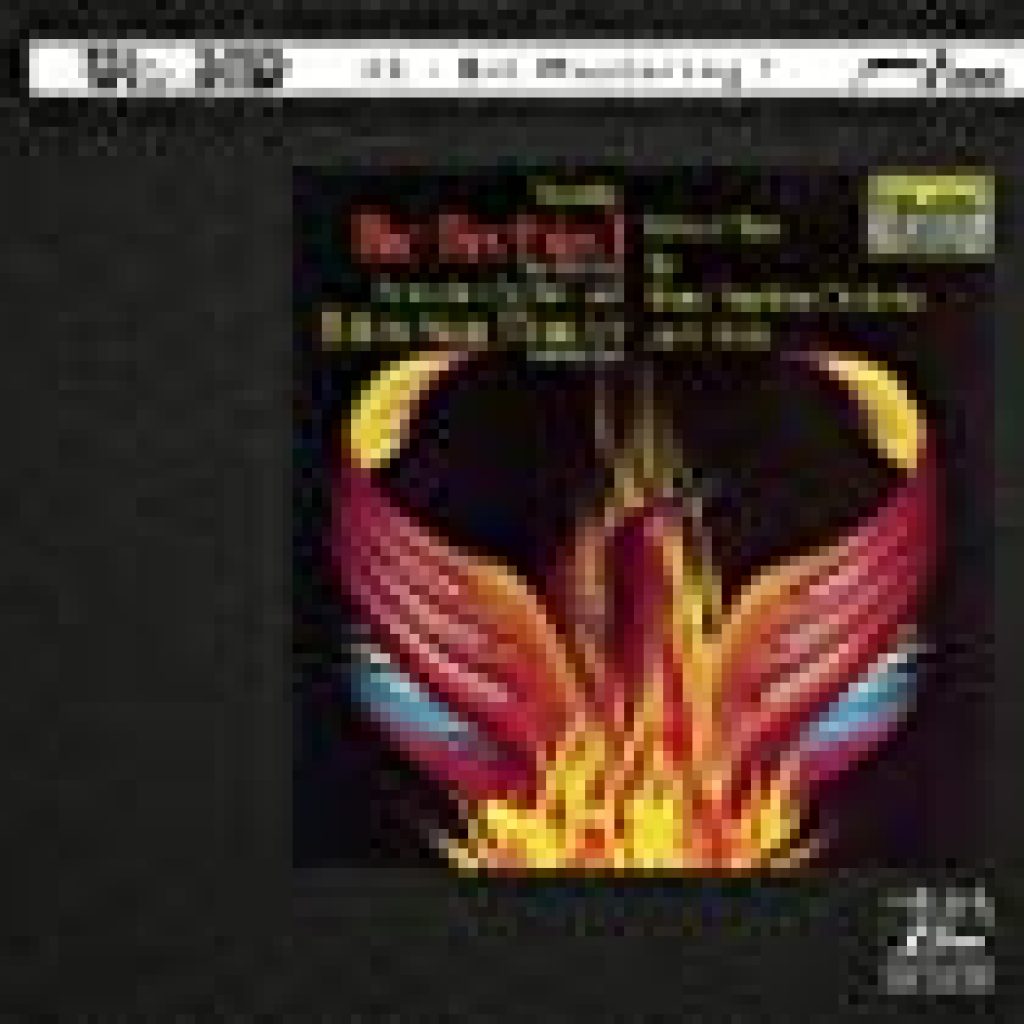 For my third session I turned to my desktop reference rig the Questyle Audio CAS 192D DAC and Questyle Audio CMA800R Current Mode Headphone Amplifier, and focused on the Witch Girl Pro, cueing up the Robert Shaw performance of "The Firebird Suite" (Atlanta Symphony Orchestra – Stravinsky: The Firebird; Borodin: Music from Prince Igor – 16/44.1 kHz). The opening cellos and brass were resonant and emotive, portraying a quite large soundstage with precise timbre for the oboe, French horn, and flute leads. Great individuality within the string section was expressed, with a strong sense of position. The tympanis were fast and dynamic, exhibiting a great deal of low frequency detail.
To change the pace, I selected the single version of "What A Wonderful World" (DSD). Old Satchmo's voice was rendered lovingly against a background of acoustic guitar and orchestra in a large hall. Once again the tonality was right on with plenty of detail, nothing blurred or emphasized or attenuated.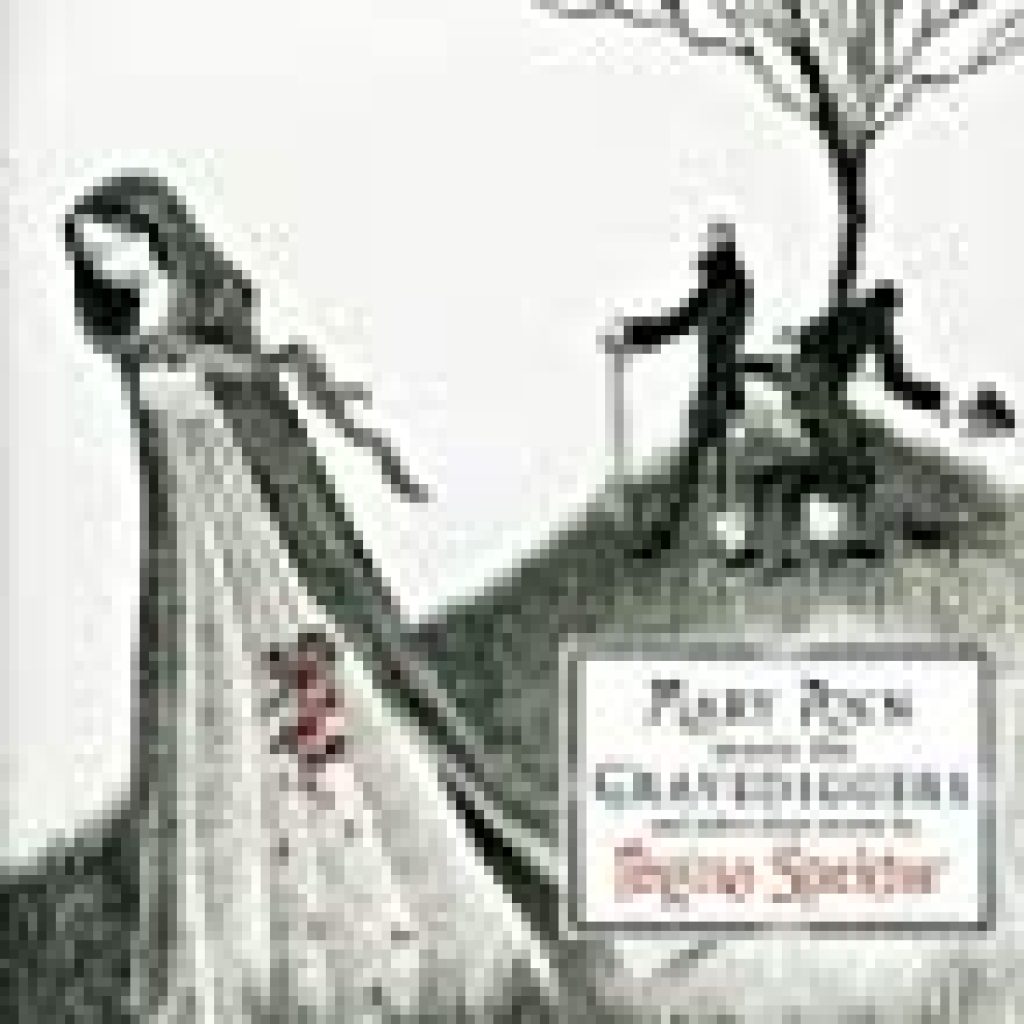 Because it was there, I booted up the SOtM sMS-200 Music Streamer with the the SOtM sHP DAC/Headphone Amplifier along with the the SOtM sPS Power Supply to listen to "Us" by Regina Spektor (Mary Ann Meets the Grave Diggers and Other Short Stories – 16/44.1 kHz). The piano was rich and aggressive in a Yamaha sort of vibe. Again like with everything else the room was airy large, with the vocals up front, the piano back a little and the orchestra behind that.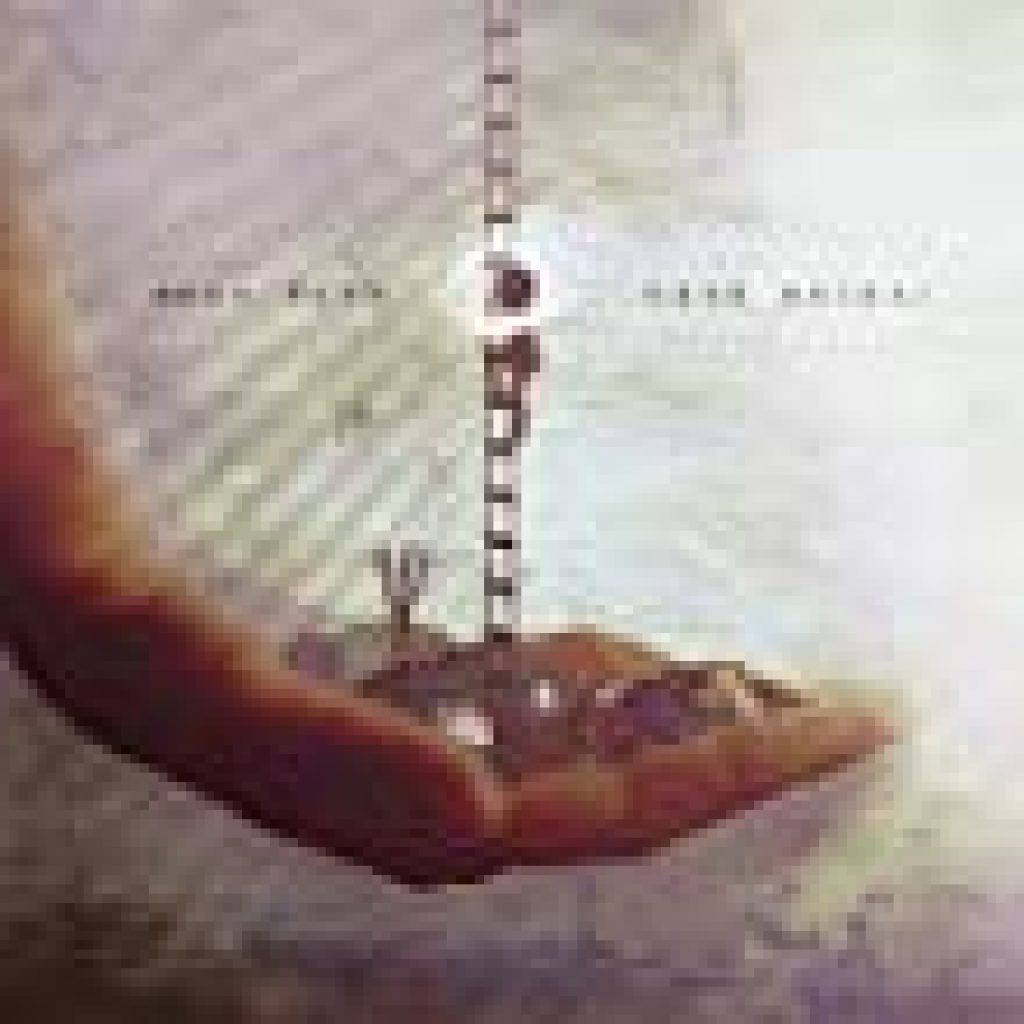 So no IEM review would be complete without a smartphone test, and in the midst of writing this review I changed carriers and hence changed phones so my final listening tests were performed with a Samsung Galaxy J3 using Google Play. As is to be expected the bass was a little thin listening to Bent Knee's "Land Animal" but the overall sound was musical and unfatiguing.
The Dope:
As noted at the beginning, Aroma is an up and comer, and I quite enjoyed my time with their products. Though not inexpensive by any means, the Witch Girl IEMs well justify the expense. They are extremely linear and phase coherent, with the S exhibiting a slightly steeper roll of on the bottom end. If you are a bass head, especially if you have a penchant for subsonic bass, then you will probably prefer the Pro, but otherwise the S are an excellent alternative. If you are looking for over emphasized bass or deemphasized upper midrange, then these are not that, but they are very musical and provide a large airy soundstage, with a bit of front row intimacy to it.
They are not what I would call forgiving, but neither are they fatiguing. They do scale up well with better sources, and do like a little current in their amplifiers, but they are efficient enough to drive off a smartphone if necessary, though inexpensive IEMs are better suited to that job.
All in all, two thumbs up, well done, and easily recommended.
https://www.moon-audio.com/electronics-brands/all-other-brands/aroma.html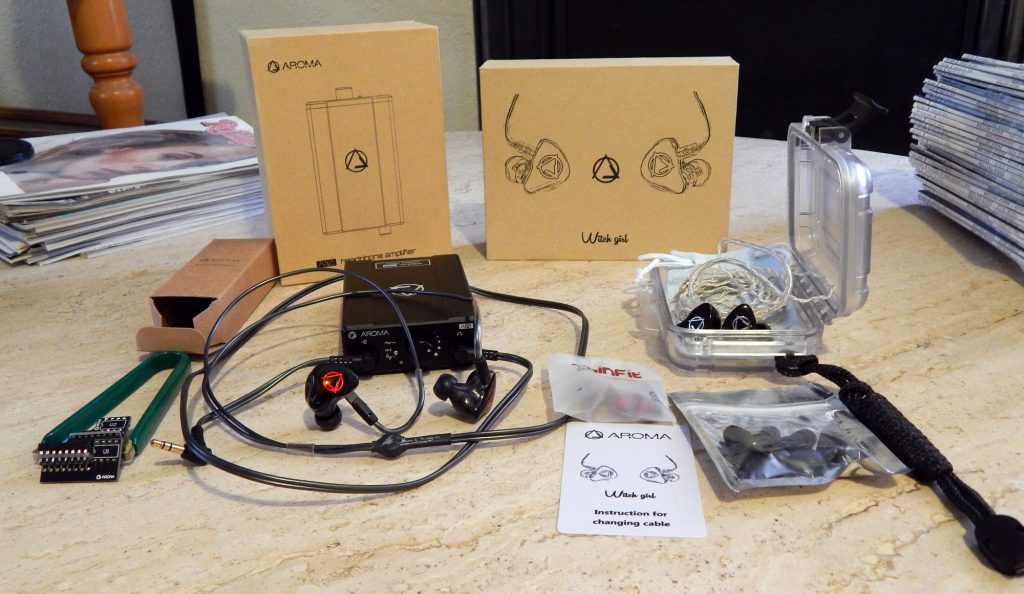 Specifications:
Witch Girl S:
| | |
| --- | --- |
| Driver Section | High Frequency:1*BA unitMid Frequency:2*BA unitLow Frequency:2*BA unit |
| Sensitiviy | 122dB/mW |
| Impedance | 48Ω |
| Frequency Response | 20-20kHz |
| Cable | OCC 1.2m 3.5mm(2pin) |
| Accessory | ・Waterproof case・Storage bag・Silica earbudS/M/L・Sponge earbudS/M/L・SpinFitearbudS/M/L |
Witch Girl Pro:
| | |
| --- | --- |
| Driver Section | High Frequency:2*BA unitMid Frequency:2*BA unitLow Frequency:2*DD unit(8mm) |
| Sensitiviy | 118dB/mW |
| Impedance | 16Ω |
| Frequency Response | 20-20kHz |
| Cable | OCC 1.2m 3.5mm(2pin) |
| Accessory | ・Waterproof case・Storage bag・Silica earbudS/M/L・Sponge earbudS/M/L・SpinFitearbudS/M/L |