So I have a confession to make: I'm a DAP "noob". I've basically been old school with my on-the-go Hi-Fi, using iDevices and a third party amp (HeadAmp Pico, RSA Audio Hornet, et cetera…) or even an Amp/DAC combo like the Beyerdynamic A200p. Then I tried the Astell & Kern AK100 II. While I've heard some lower priced DAPs, I've never felt the need to reach outside my iDevice/external amp setup. That is of course until I got to review the AK100 II.
Astell & Kern is a division of iRiver and based out of South Korea. The company offers three high end Digital Audio Players (DAP): the AK100 II, AK120 II and their flagship, the AK240. These are all serious "high-end" products. The AK100 II is the successor to the already popular and highly respected AK100. The updated verision utilizes a DAC chipset (CS4398) by Cirrus and a dedicated amplifier that outputs 2V in balanced mode and 1.7V in unbalanced mode. Though I would have liked to see a balanced adapter included with the player, one can still purchase the adapter separately.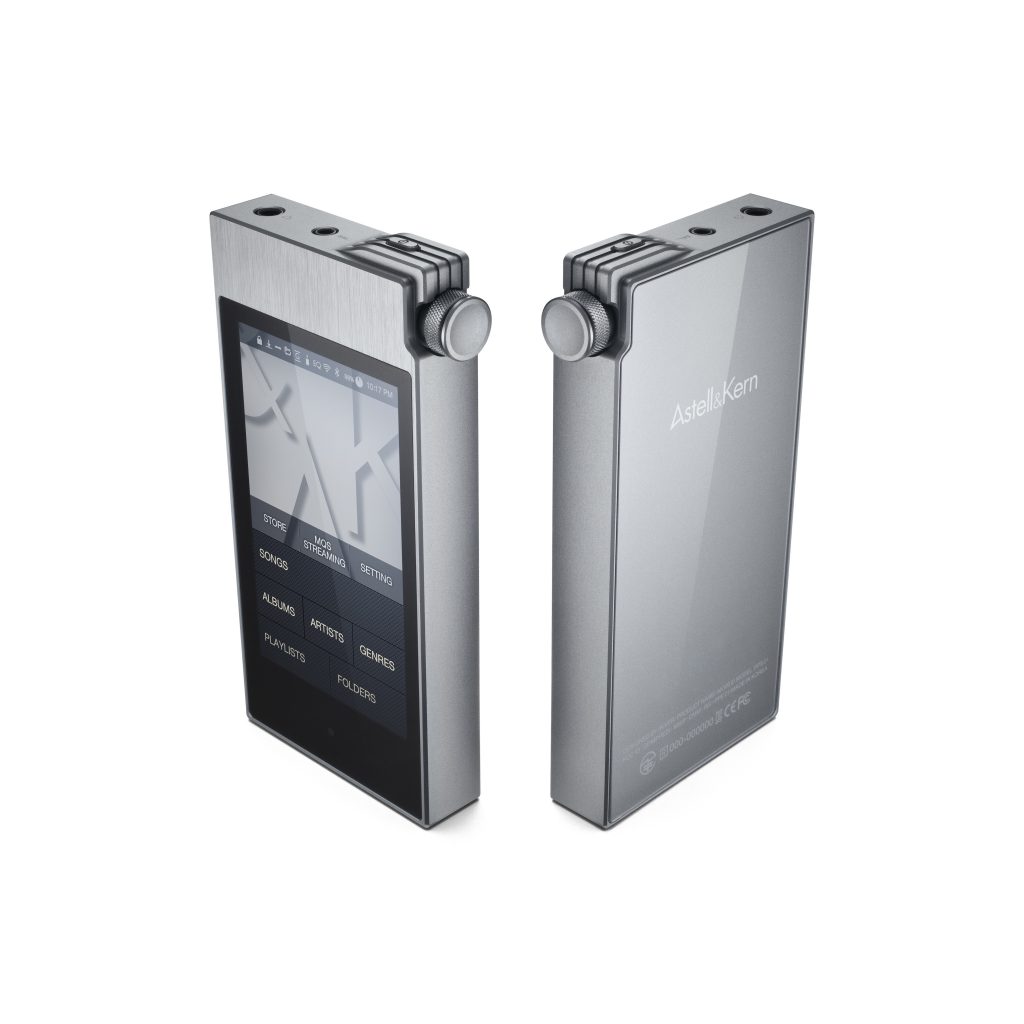 I've run IEMs (Shure SE535s), portable headphones (beyerdynamic T51p and Sennheiser Momentum On-Ears), and full sized headphones (like the Fostex TH900s, Audeze LCD-Xs and Grado PS1000e's) with the AK100 II. All cans were certainly driven with authority by this little unit. The AK100 II is also WiFi capable, so you can use the supplied MQS Streaming software to stream music off your home music server. This is a fantastic aspect of the player and it allows you to stream your entire the music from your main server to your Astell & Kern DAP – giving you access to your entire digital library. The setup is simple and the convenience is much appreciated. Another added bonus is the ability to update the firmware wirelessly.
In order to increase your storage space from the supplied 64Gb, the AK100 II has a microSD expansion port for an additional 128Gb of storage bringing the grand total to 192GB. That is plenty of music to take with you and should suit your portable needs nicely. The AK100 II also can be used as a USB DAC and take the music off your computer and feed it to your DAP directly. However, the downside is that this functionality is not available for Mac based computers (which I happen to use). As mentioned, MQS Streaming software does eliminate much of the need for this as I can stream the content off my Mac via WiFi to the AK100 II, yet I still hope that this will be addressed in subsequent firmware updates so that Mac users can realize the full benefits.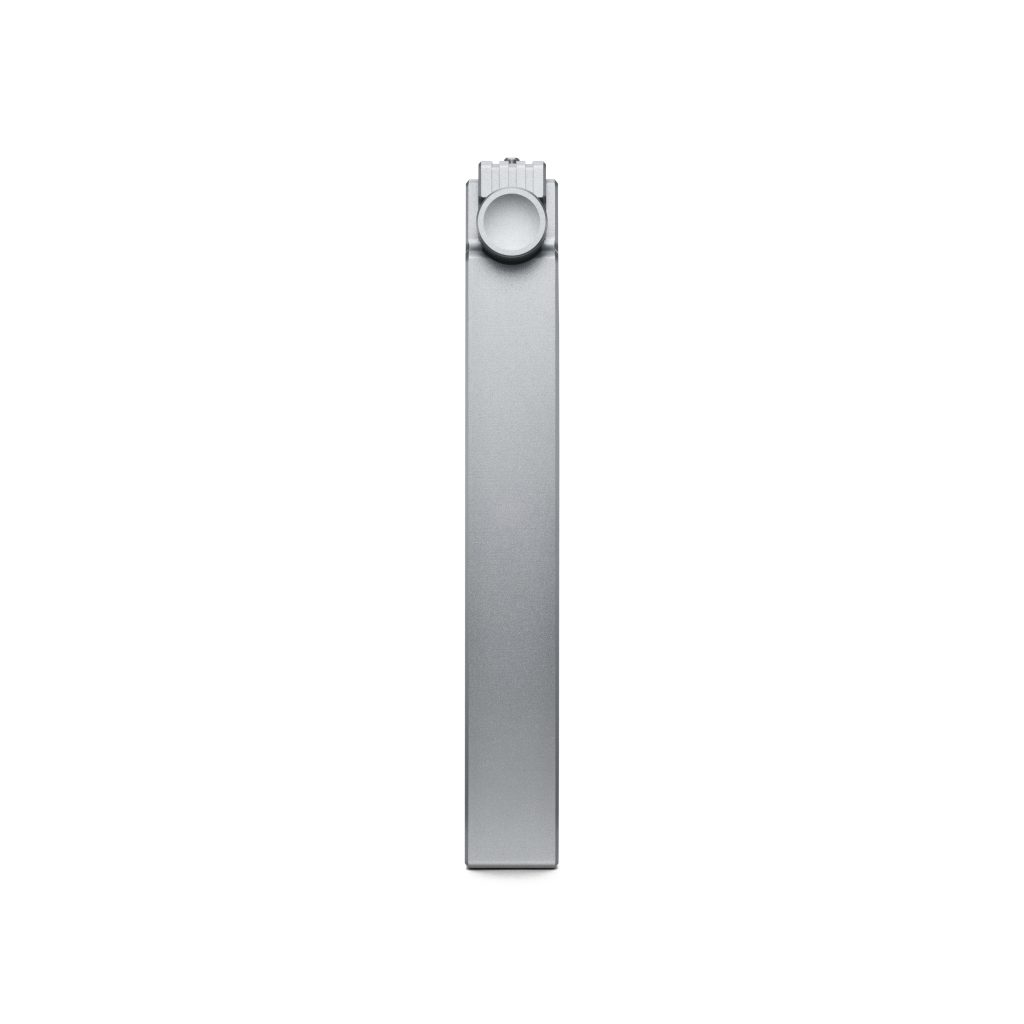 The overall construction is solid! It's made of a hairline and diamond cut finish for the aluminum body. While it's not cheap, coming in at an MSRP of $899 USD, it does step up to the plate with fantastic build quality. The volume control knob is a stepped attenuator (something I really haven't come across on portable DAPs) and each step is an impressive 0.5dB. So you will have the benefits of precise left and right SPL levels that a stepped attenuator offers with the added bonus of 0.5dB steps to get the listening levels exactly where you want them (as with an analog attenuator). It also comes with a handsome carrying case to protect the unit.
The touch screen and GUI (graphical user interface) is quite intuitive and easy to navigate through. It offers a clean and simple presentation and accessing the quick menu is as easy on my iPhone (just drag downwards from the top and you can access Wi-Fi, Bluetooth, EQ, SD card safety removal, among other things).
Navigation is also well executed as the layout is simple and straightforward so you can easily find your favorite artist, album or song. And going back to the home screen is as simple as pressing the "Home" button on the bottom of the unit. Astell & Kern has obviously put a lot of thought and care into this fantastic operating system and GUI that is not only intuitive, but provides you all the functionality you may need while never being difficult to operate.
The battery life on this little guy is impressive. I've used it continually at work with my Shure SE535 IEMs for a solid week and only needed to charge it at the end of the week. This is on par with my iPod Classic (160Gb) and is certainly more than enough to keep me happy. It is rated for up to 12 hours of playback before needing to be recharged.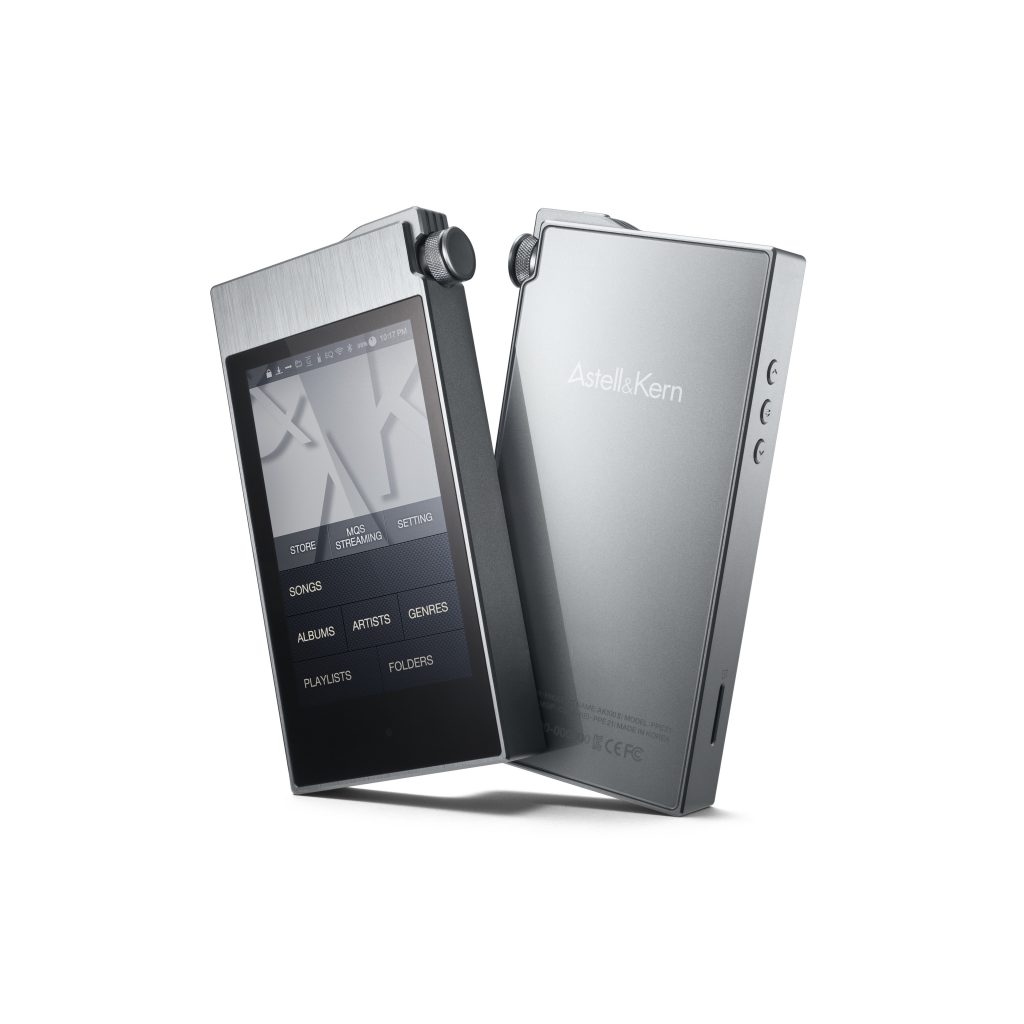 I've literally thrown every codec that I have at the AK100 II: Lossy MP3s, lossless music, high resolution 96 and 192kbps files, FLAC and DSD have all worked flawlessly. I didn't even need to setup separate folders for each file as it was just copy and paste onto the AK100 II and then just press play. It was literally that easy. I definitely appreciated this simplicity of operation.
Sonically, I would classify the AK100 II as a clean and spacious sounding DAP with excellent detail retrieval. I wouldn't call this a warm sounding unit. Don't get me wrong, the bass is certainly there, but if you're looking for a slower bloom, (a coloration in my opinion) then you might want to look elsewhere. But listening to Metallica's "Enter Sandman" from the Black Album, the rumble down low is more than satisfying with my Shure SE535s or Beyerdynamic T51p's. They reach down to the lowest depths and offer a taught and quick bass that never lingers more than the recording calls out. However, I know some prefer a boomier bass with more bloom and if that's what you're after; then, I'd suggest you play with the EQ, which also works quite well and didn't introduce distortions or artifacts during my trials. Accessing EQ was simple, just use the pull down feature to activate it and set the equalization to your preferences.
The one thing that initially struck me with the sound of this DAP is just how clean and open it sounds. The ability to render detail (and finer micro detail) is simply jaw dropping. I was mistakenly under the impression that one needed a desktop sized DAC / Amp to achieve this impressive level of detail rendering and sound staging ability, but it appears that the AK100 II is up to the task. There are always sacrifices one has to make with portability, that's obvious due to plain physics, but with the AK100 II, I feel those sacrifices don't have to be as large as I initially thought. Plus the ability to save up to a whopping 192Gb worth of data can mean you can also carry a good portion of your music with you and not have to only select the "Greatest Hits" albums in your collection as a compromise.
The treble extension of the AK100 II offers an airy and open presentation with outstanding shimmer and detail of the upper registers. As mentioned before, this is not a warm sounding DAP, but rather neutral and as such, the treble is not rolled off; however, it is neither strident, nor "bright". When listening to Gustav Mahler's Symphony No. 4, the flutes and sleigh bells sounded sublime with incredible detail that could compete with an impressive full sized rig. I couldn't believe just how good both my SE535 IEMs and Audeze LCD-X full sized headphones sounded. The AK100 II was able to locate each instrument precisely in my mind's eye with outstanding instrumental separation. The cast sound stage was both wide and deep. If I had to list the top item I was most impressed with this unit, it would be its ability to sound open, clean and offer top-notch imaging. I threw several other albums at it from Rush's Moving Pictures, to Frank Sinatra's Duets, to The Black Key's El Camino, and it never once sounded closed-in or congested.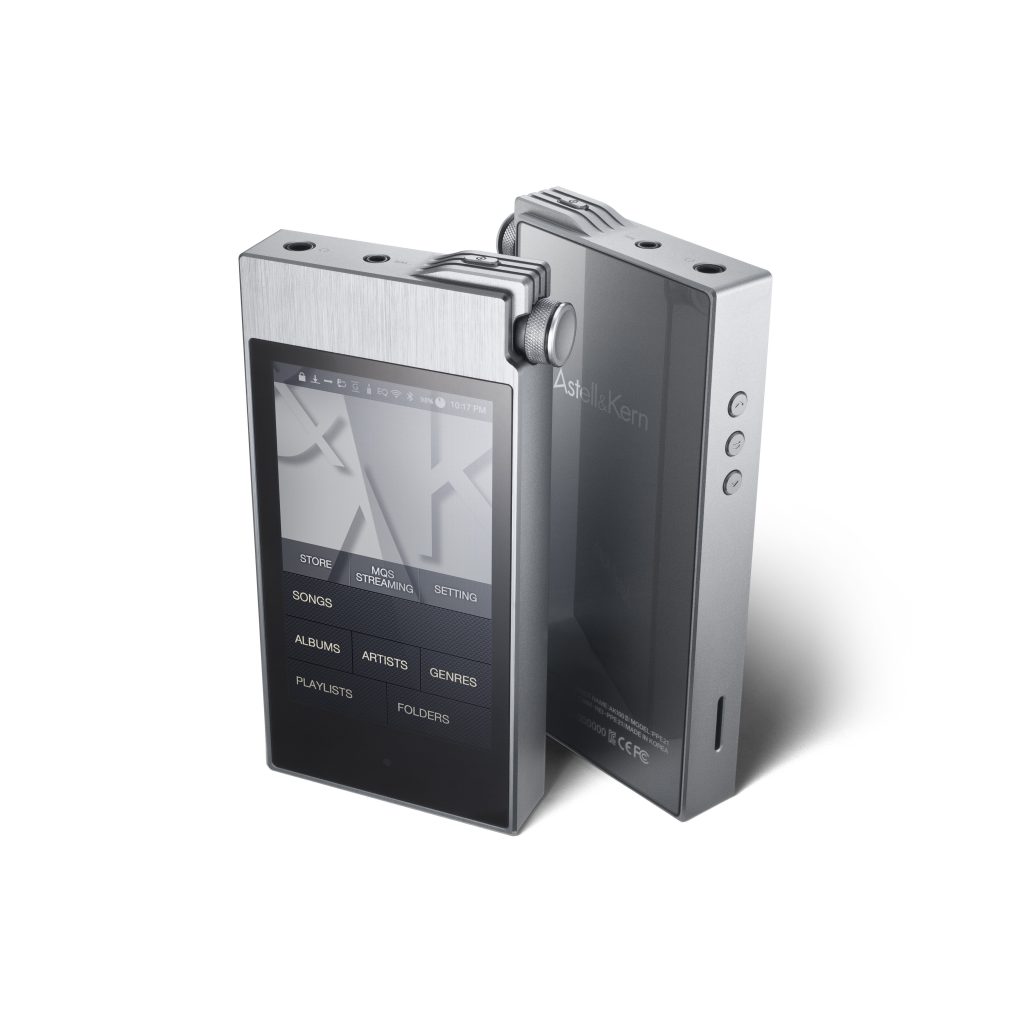 And the vocals are sublime. K.D. Lang's Hymns of the 49th Parallel reminded me why she is one of my favorite female vocalists of all time. Listening to her sing Leonard Cohen's "Hallelujah" or Ron Sexsmith's "Fallen" was awe inspiring. The AK100 II kept up with this demanding recording and I can easily say that Lang has never sounded this good when on the go. Her voice was neither withdrawn nor pushed up front, but in almost perfect proportionality to the rest of the music. And thanks to the AK100 II's ability to render an incredibly high amount of inner details, I was left imagining myself in the recording studio sitting right in front of her. I can only imagine how good the AK240 would portray this album considering how amazing it sounded with the AK100 II.
Overall, while not cheap by any means, I think the AK100 II offers outstanding value as it rivals some of the better and more costly desktop rigs (with a standalone DAC and amplifier) that I've heard. Throw in the fact that you can carry up to 192Gb of your high-resolution music with you and you can use this DAP as a standalone USB DAC with your PC, it's a real winner for those who are looking for great sound on the go. I only wish this USB DAC functionality worked for OSX computers. The neutral and open sound signature of the AK100 II will grab your attention and never let go while you're on the go.