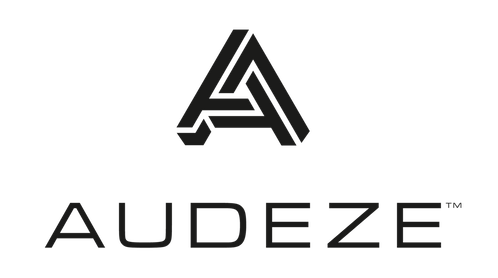 LOS ANGELES, CA, SEPTEMBER 1, 2021 – Audeze, the leading premium headphone manufacturer based in California, today announced that Audeze headphone target frequency curves are now included in a recent firmware update on Weiss's rave-reviewed DAC 502 DAC+headphone amplifier making it the perfect combination for mastering engineers and producers. 
This new update means that when working on a track that was recorded with one Audeze headset, but now being worked on with another Audeze headset – it can be heard exactly as that track was originally recorded – regardless of the Audeze headset used. The powerful DSP system in the Weiss 502 also includes many additional features like Room Equalization, De-essing, Vinyl emulation, Crosstalk cancellation, Loudness control, Cross-feed, ROON ready, and many others. In case you missed it, Weiss received a 2021 Technical Grammy Award!
The 502's impeccable build quality and fidelity when combined with Audeze headphones, makes it the perfect mastering engineer's and/or producer's solution. This new firmware also works on the Weiss DAC501, DSP501, and DSP502 models.
For more information on Audeze, follow Audeze on Twitter, "Like" us on Facebook, subscribe to Audeze on Youtube to see and hear video demonstrations of Audeze products, and visit the website at www.audeze.com.
ABOUT AUDEZE
Founded in 2008, Audeze is an award-winning premium technology company engineering the world's most advanced audio solutions. Focused on science, innovation, and craftsmanship, Audeze's precision audio extends from proprietary planar magnetic drivers and custom engineered transducers, to pristine sound reproduction and highly-unique audio-centric applications. From discerning audiophiles to Grammy-winning recording engineers, top esports athletes to specialized medical facilities, Audeze has become one of the most respected audio companies in the world.
Audeze is proudly owned and operated in the USA, designed and engineered in California.
About Weiss Engineering:
Founded in 1985 and led by Founder and President Daniel Weiss, Weiss Engineering initially focused upon design and manufacture of digital audio products for mastering studios. Today, Weiss products can be found in mastering and recording studios worldwide, and since 2000, the company has produced cutting-edge digital products for the consumer audio market. In recognition of his 35 years of pioneering work in digital audio, Daniel Weiss was presented with the Technical Grammy Award for 2021.
Follow Weiss on Instagram https://www.instagram.com/weiss2496/ and Facebook https://www.facebook.com/groups/122655677859487