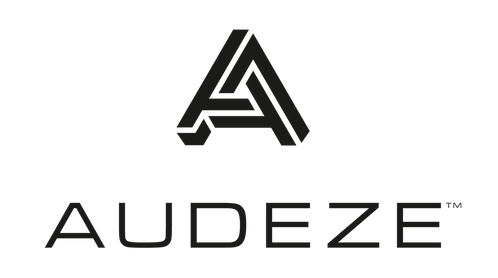 LOS ANGELES, CA, June 3rd, 2022 – Audeze, the leading audio technology brand and premium headphone manufacturer, today announces the first headphone in a new series of powerful audio tools aimed at creators and audio professionals, the Manny Marroquin Signature series. The MM-500 is the first headphone to debut and was developed at Audeze with recently announced head of professional products Manny Marroquin. Based around core Audeze audio technologies and Marroquin's years of industry experience, the Manny Marroquin Signature Series is designed to deliver uncompromising results for working professionals.
The MM-500 embodies Marroquin's years of work with top recording artists and sets new standards for accuracy, reliability, and comfort. The MM-500 is designed with performance along with reliability in mind and the versatility to work with a wide range of studio equipment. The MM-500 headphone provides studio-quality sound featuring Audeze's 90MM planar magnetic drivers, and professional durability with carefully chosen premium materials and construction.  MM-500 also features a new chassis design for comfort over long sessions.  The MM-500 is built to perform both inside and outside the studio, with low impedance and high sensitivity that makes it easy to drive from any console, interface, or laptop.
Audeze MM-500 Key Features:
Studio tested and refined by top recording artists at famous Larrabee Studios 
Carefully tuned for accuracy across the entire frequency spectrum to deliver mixes that translate well
Audeze's Uniforce™ diaphragms, Fazor™ waveguides, and Fluxor™ Magnets provide incredible clarity with industry-leading low distortion, and high efficiency to perform well with a wide range of equipment
Durable, lightweight chassis with suspension headband and upgraded earpads for better bass response and comfortable use during long sessions  
"Our work with Manny strives to create the most advanced, reliable, and comfortable tools for professionals" stated Audeze CEO Sankar Thiagasamudram. "The MM-500 delivers consistent performance that studio professionals can count on," he added.
"The MM-500's are as vital in my studio as any other piece of equipment," stated Manny Marroquin. "Finally I can work on the balance between my 808's/bass/kicks," he added.
MM-500 Specifications:
| | |
| --- | --- |
| Style | Over-ear, open-back |
| Housing Material | Precision-milled aluminum |
| Transducer type | Planar Magnetic |
| Magnetic structure | Fluxor™ magnet array |
| Phase management | Fazor™ |
| Magnet type | Neodymium N50 |
| Diaphragm type | Ultra-Thin Uniforce™ |
| Transducer size | 90 mm |
| Maximum power handling | 10W RMS |
| Maximum SPL | >130dB |
| Frequency response | 5Hz – 50kHz |
| THD | <0.1% @ 100dB, 1kHz |
| Impedance | 18 ohms |
| Sensitivity | 100 dB/1mW (at Drum Reference Point) |
| Recommended power level | >250mW |
| Weight | 495g |
For more information on the Audeze MM-500, follow Audeze on Twitter and Instagram, "Like" us on Facebook, subscribe to Audeze on Youtube to see and hear video demonstrations of Audeze products, and visit the website at www.audeze.com.
ABOUT AUDEZE
Audeze LLC is the California-based high-end audio manufacturer delivering the most accurate sound reproduction available today. Audeze products, engineered with the latest innovations in materials science and technology, are built with precision craftsmanship. Audeze's commitment to research, development, and uncompromised audio is reflected in every facet of their leading-edge products. This has earned Audeze the distinction of being the world's best-reviewed headphone brand. 
ABOUT Manny Marroquin
Manny Marroquin is an eleven-time Grammy-winning mix engineer working with the industry's most notable names, including Kanye West, Post Malone, Alicia Keys, Bruno Mars, and The Rolling Stones. Marroquin's work has been featured on more than 250 albums as well as forty #1 albums, one hundred Billboard Top 10 albums, and over forty singles in the top 10. Most recently, Marroquin's work earned him a 2022 Grammy win for Album of the Year with Jon Batiste.