Opus#2 is a recently launched digital audio player from Audio-Opus company that is located in Seoul, Korea. Audio-Opus, aka The BIT (the Best Internet Technology), is established in 2004. They have been developing the ICT devices such as Navi, Digital TV, and PMP since the beginning. They supply parts to Samsung, Best Buy and Sandisk in the States, as well as possessing solutions for ARM, Android, Linux etc.
So far, Audio-Opus has launched the highly praised Opus#1 DAP in both metal and plastic cases and an ultra slim portable amplifier that is called as Opus#11. A while ago, they have released Opus#2 as a flagship digital audio player. Considering Opus#1's success, I was expecting that Opus#2 was going to have a good performance. Thus, it doesn't surprise me and it provides a good sound quality.
Build Quality and Firmware:
As a consequence of a popular approach, current players in the market mostly carry aluminum bodies. Pursuant to that approach and in contrast with the first batch of Opus#1, Opus#2 has an aluminum main body.
On the right side of the body, there are next song/previous song and play/pause buttons. The quality of the buttons is quite good and they work efficiently. Opus#2 utilizes one micro SD card slot as well as 128 GB of internal storage. Opus supports memory cards up to 200 GB and we have a total 328 GB of maximum storage, at least theoretically.
Like its little brother Opus#1, the flagship's screen quality and resolution is very good. The sensitivity of the touch screen is relatively well. However, there is slowness when we turn screen on/off. I think this is about the firmware and the processor.
The operation system is Android based and the Audio-Opus is a hard-working company when it comes to releasing new firmware updates. Opus#2 has a native DSD playback function and also supports many popular formats including 24 bit recordings. There are 10 bands of personal EQ, but I didn't test it with the EQ. I have to say that I am not a fan of EQ'ing.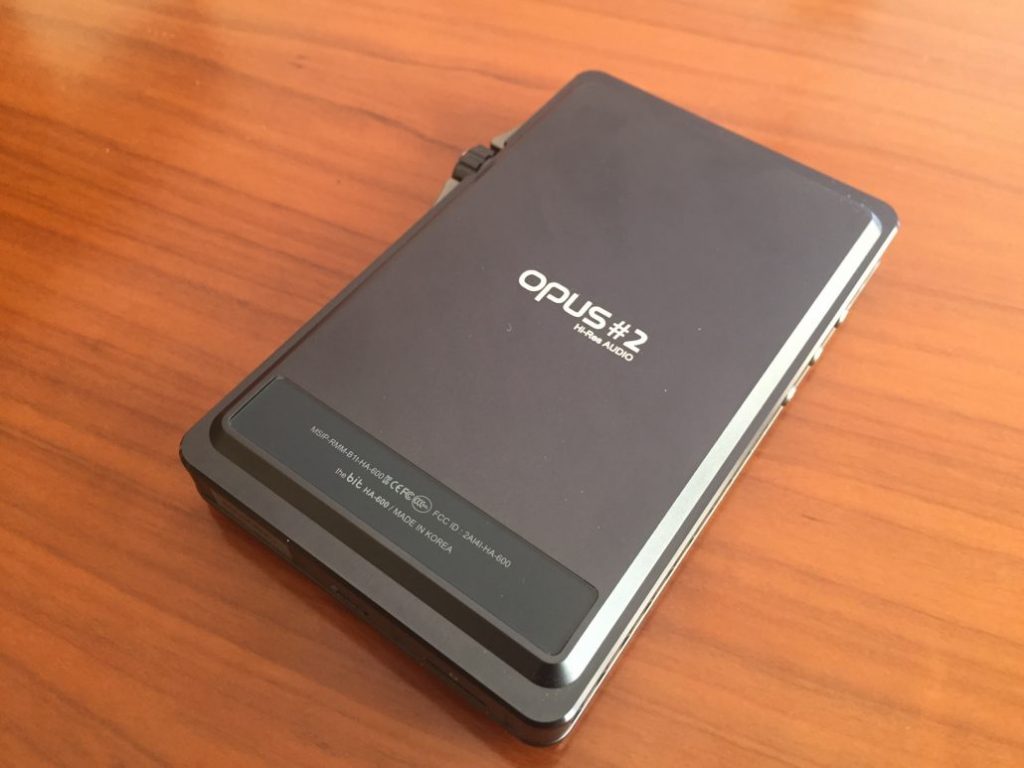 The battery life is approximately 7 hours with the high bitrate formats, but it can reach to 8 hours when playing on low volume levels. In addition, the player has three levels of gain: Low, medium, and high. The selection is made via the software; there is no physical switch for that selection. Opus#2 has two outputs: 3.5 single ended and 2.5 mm balanced. In addition, the player allows us to use it as a dac.
The player is heavier and bigger, but stronger than the little brother Opus#1. The significant change on the designing approach is the volume pot and the protection part around it. The sensitivity of the volume pot is very good. There is no misdirection problem as it is the case with some A&K players.
The volume has 150 steps and the player warns us about high listening levels' possible damage on hearing after 120th step. The power of Opus is good enough. Mostly, I listen to my customs between 70 and 100.
The player is able to create enough power for SA-43 that is the most difficult IEM to drive in my inventory. On the other hand, it should be taken into consideration that it may not have sufficient power to drive some full-size cans.
In addition, Opus#2 provides an optical output throughout the line/phone out. Via the optical output, the player can be used as a transport when we listen to sources that have optical input such as Mojo, Hugo, and some desktop DACs.
Some doesn't believe in optical out quality differences between products. In my opinion, that is not correct, since I noticed a clear difference between Opus#2 and AK100 Mk2 when I tested both on my Violectric setup.
Opus#2 also offers Bluetooth and wireless connections, so that OTA update is possible via WIFI. However, currently, the OTA update speed is not so good; it needs to be fastened up.
The player comes with a micro USB cable to charge/plug into computer and nice leather case that has a highly reliable material. There is a micro USB port at the bottom of the player. Interestingly, I cannot charge it with an Apple charger, since it doesn't have enough power to charge Opus#2. We need to get a Samsung unit to charge the player.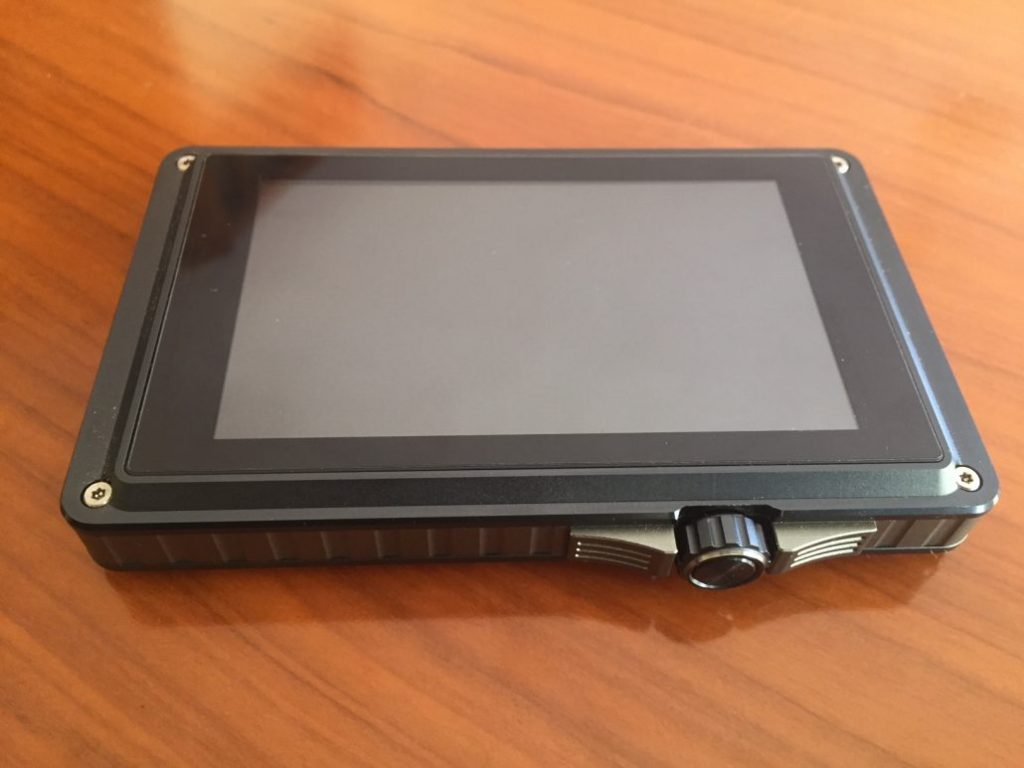 Sound:
Opus#2 has a slightly open-toned presentation. It sounds detailed and musical with some traces of being technical. It doesn't have a completely true and uncolored tone; still, it is very satisfying.
Low Frequency:
The low frequency of the player is more bodied and dynamic than its little brother, Opus#1. The sub-bass presentation has a good texture and resolution; in addition, it is fast enough to perform well in metal tracks.
It is not overpowered and there is no stage-tightening problem with IEMs that have dominant mid-bass presentation. The overall tone of the lows is not too warm, but the mid-bass gives a good body and smoothness to the spectrum.
Mid Frequency:
Opus#2 provides a slightly open-toned midrange presentation that has a good resolution. The mentioned open tone offers more transparency and air without being unnatural and uncontrolled. The mid-bass presentation thickens the lower and center midrange and that eliminates the disadvantages of the open tonality. Furthermore, the player offers a good sub-section body in accordance with the mid-bass presentation.
Although there is a tone that leans towards open-class, the upper midrange is neither piercing nor overly bright. Opus#2 provides a good tonal balance in that area and it releases details without being fatiguing with the exception of IEMs that have a problematic upper midrange.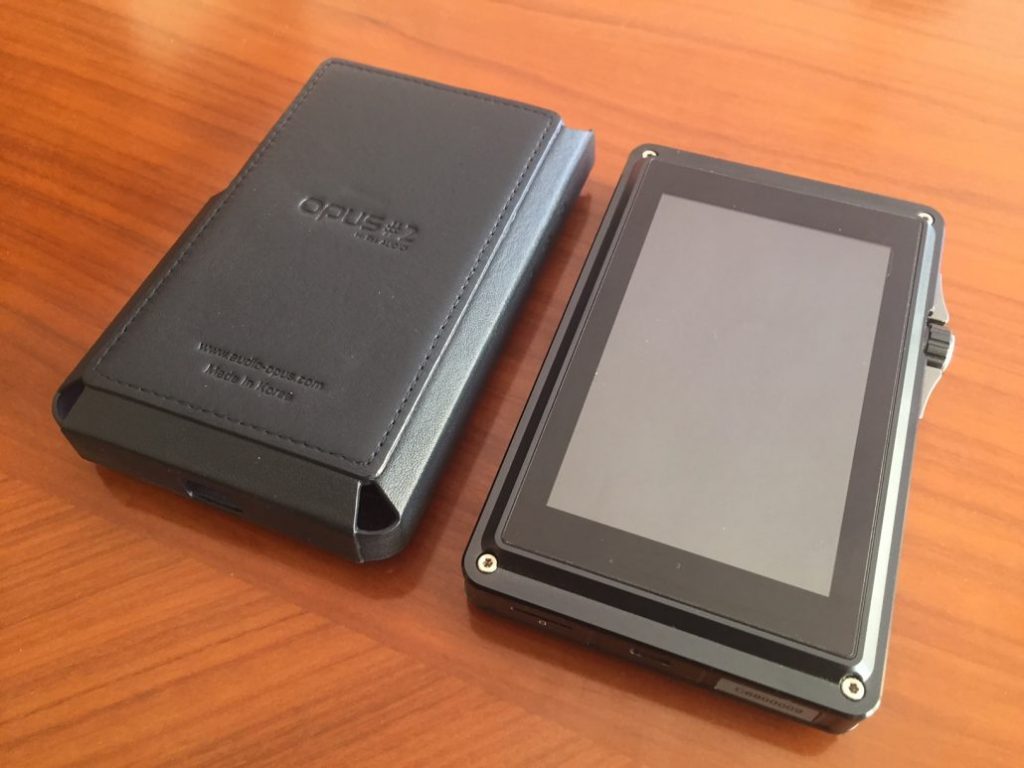 High Frequency:
The treble presentation is alive and detailed. There is a slight color on the treble of Opus#2, but it never turns into a metallic or unnatural sounding unit. The player offers a combination consisting of technical and musical approaches. The treble is neither located too forward nor recessed. It releases micro-details in a relatively smooth way.
Soundstage and Separation:
The stage of Opus#2 has enough width and depth to provide a non-congested instrument placement and a very good separation. The stage is neither messy nor overly big, so that focusing is not difficult. In accordance with the mid-bass presentation and the stage width, there is a clean and clear space around vocals, and instruments are located far enough to each other.
Single Ended Output vs Balanced Output:
The main and significant differences between both outputs are the stage dimensions and the space around instruments. The single ended output sounds slightly more full-bodied with a more prominent mid-bass presentation, while the balanced output provides a less stressed and a more airy instrument placement pursuant to a more laid-back stage structure. In comparison, the single ended output seems to be congested when switched from the balanced.
A Comparison:
Tera Player vs Opus#2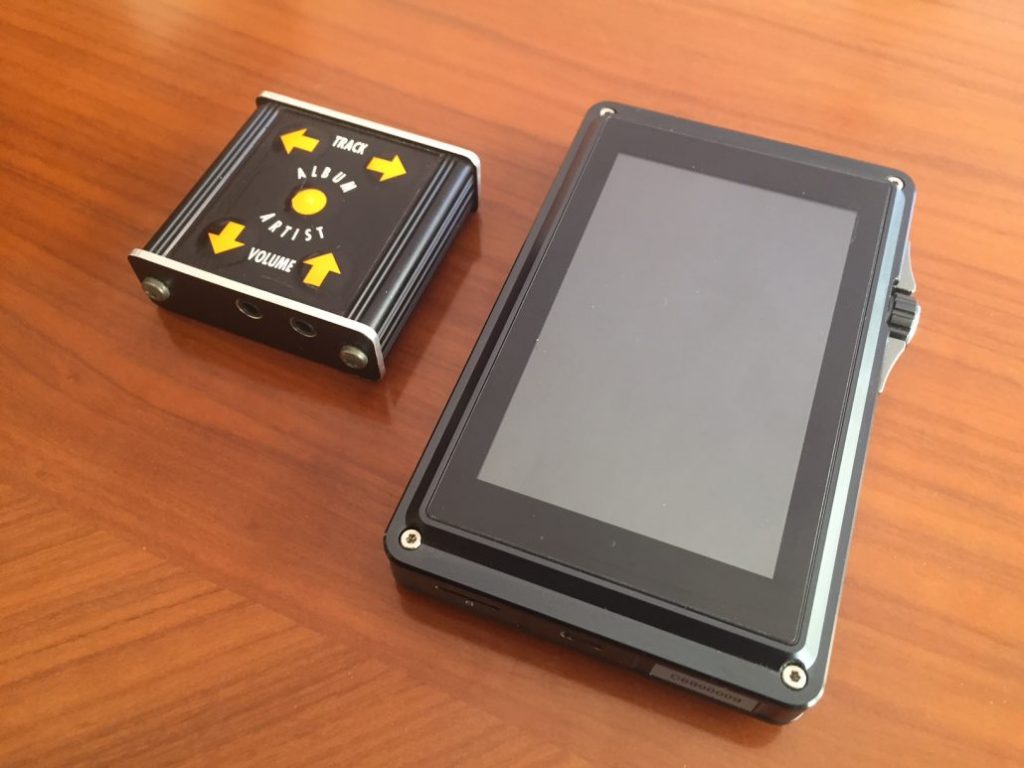 Tera has a mismatch problem with some IEMs, but I believe CW L71 that I use during tests has no problem with Tera.
Opus#2 has a fuller and more powerful lows, while Tera seems to be faster and less colored. Opus#2 provides a more prominent and weightier mid-bass presentation that results in gaining a sub-section body advantage in comparison. On the other hand, Tera sounds more airy in the bass department.
In the midrange, Tera sounds slightly more resolved and transparent, but Opus#2 is weightier and provides an effortless note releasing in accordance with its general note structure. Indeed, Tera has the same ''sounding with efforts'' problem when it comes to the comparison with Lotoo Paw Gold and Chord Hugo. On the other hand, Tera maintains a less colored midrange presentation.
Opus#2 releases more prominent and detailed treble notes, while Tera is less colored. Both have similar levels of extension, but Tera provides a slightly faster and natural response.
Opus#2's stage is deeper and wider. Both players have a good separation, while Tera takes the advantage of its laid-back mid-bass presentation. Tera uses small boxes to locate instruments; each of them sounds in its own small box and there are clear frontiers between these virtual boxes.
Final Words:
Opus#2 sounds with an open tonality without being unnatural or too clinical. The mid-bass presentation provides enough warmth and body to create some emotion. However, its overall approach is closer to being technical rather than maintaining a fully emotional tone. The MSRP of the player is $1200.
For Audio-Opus website and other info please click here.