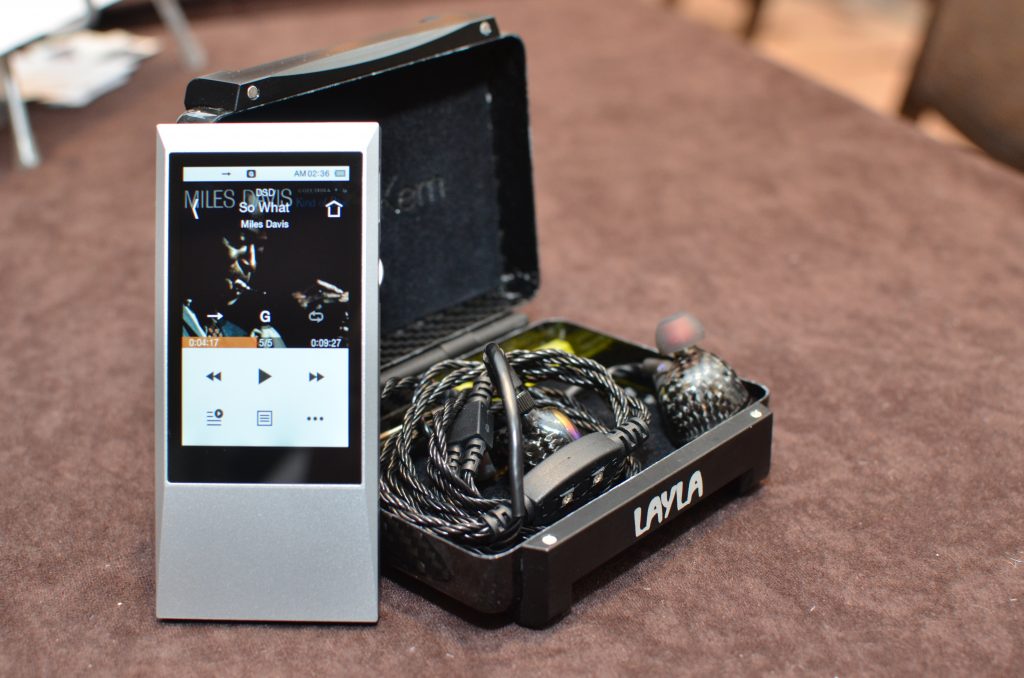 Astell & Kern recently announced their new entry-level audio player, the AK Jr. It sports the same WM8740 DAC found in Astell & Kern's original AK100 and comes with 64GB of built in storage with a microSD slot allowing for an additional 64GB. Unlike its older siblings the Jr. is single ended only but this has allowed it to shed both weight and cost. The AK Jr. will be available for $499 when it launches later this year. And while it officially debuts in Munich at the High End show later this month Jr. was still happy to model for us with his new girlfriend, the JH Audio Layla.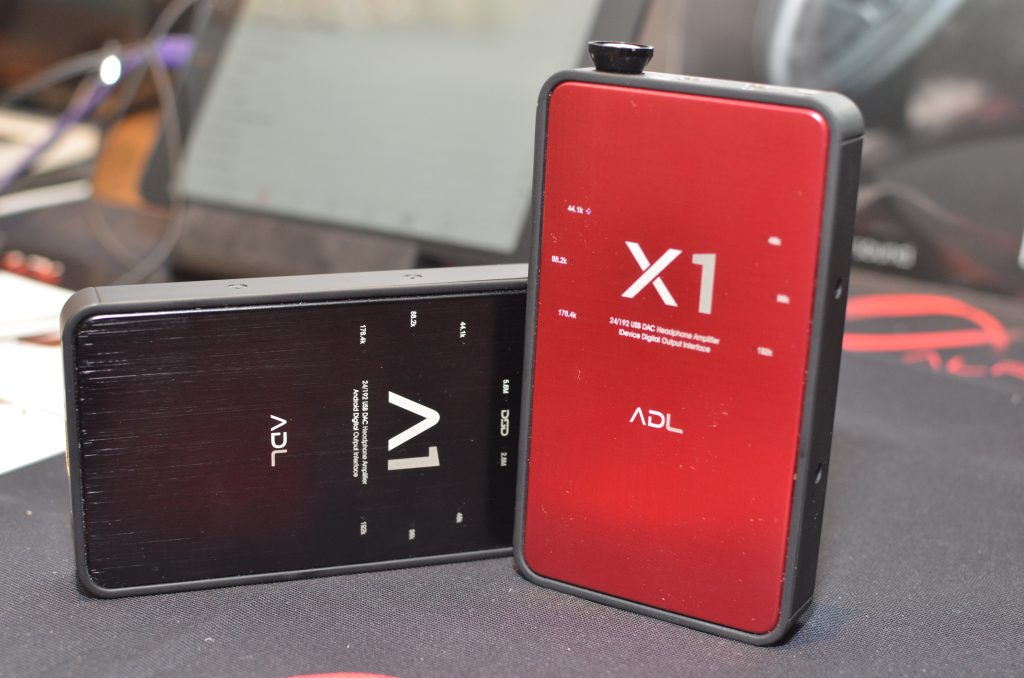 Alpha Design Labs (ADL) was showing their new mobile headphone amplifiers, the A1 for Android and X1 for iOS. Both models are support single and double DSD as well as 24/192 PCM files. They also feature an optical input and can be used as a portable DAC/amp for many transports. It's estimated that users should see around 7.6-8 hours of continual use.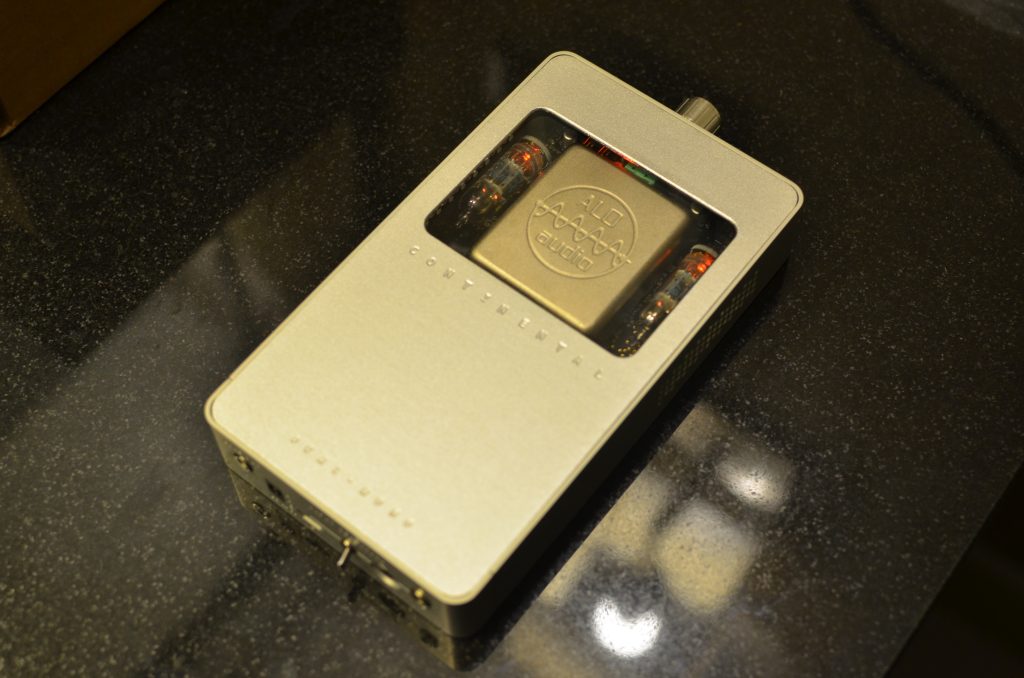 ALO Audio's Ken Ball and Vinnie Rossi of Red Wine Audio have been working together on a project and the results are absolutely magnificent. The ALO Continental Dual Mono portable DAC/amp combo features a fully balanced architecture and delivers stunning tube sound on the go. Inside you'll also find a Wolfson WM8741 DAC chip that supports DSD and high-res PCM files and a dual mono 6111 tube gain stage. What you won't find are any DC-DC converters or transformers holding back the sound. No official launch date has been announced but we expect to see the ALO CDM sometime in May or June for $1495.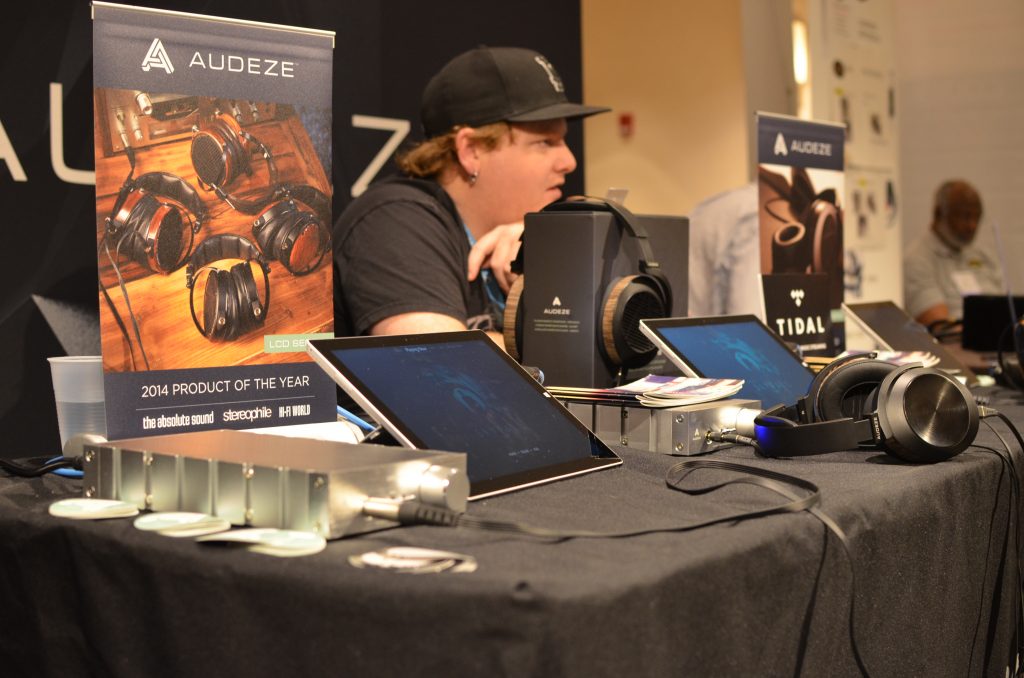 Audeze was also on hand and they brought their entire stable of headphones with them. They were very keen to talk about the $699 Deckard desktop amp/DAC combo. It supplies full class-A power and can playback all PCM up to 32/384. It comes with multiple gain settings allowing it to power a wide range of headphones including their entire range of headphones from the EL-8 to the LCD-3. Look for it later this month.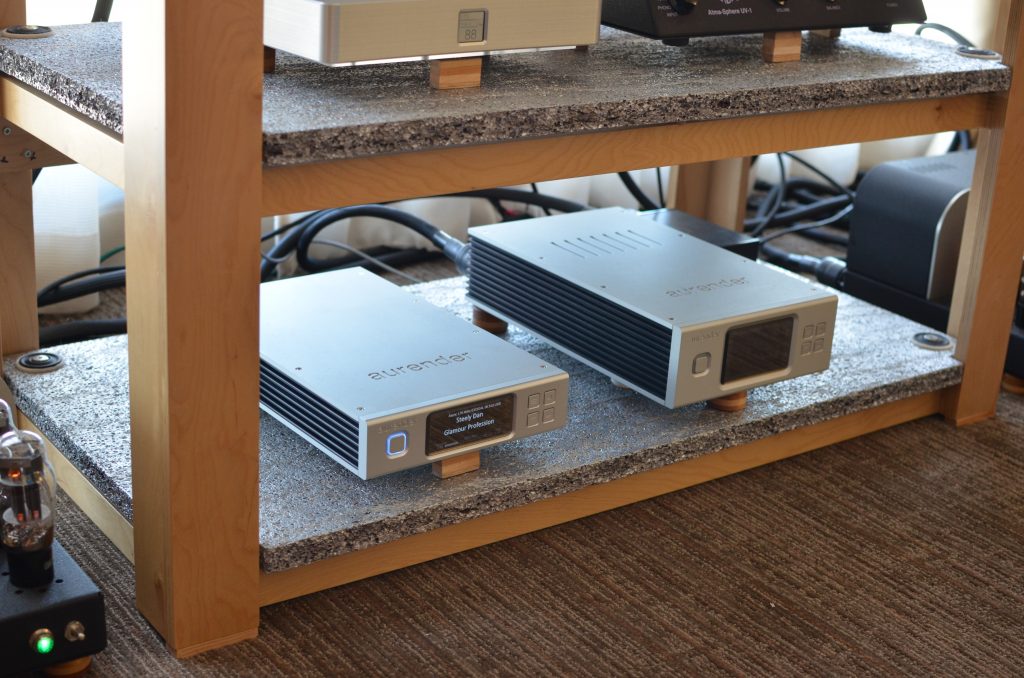 Aurender announced a new network storage device, which they've dubbed the N100. It comes loaded with a 120GB (1TB optional) solid state drive to keep all of your DSD (DSF, DFF), WAV, FLAC, ALAC, APE, AIFF, and M4A files and has an Ethernet port to connect into your existing network. The Aurender N100 also supports wireless control and management of the N100 over you home network using an iOS app. Available for $2,499.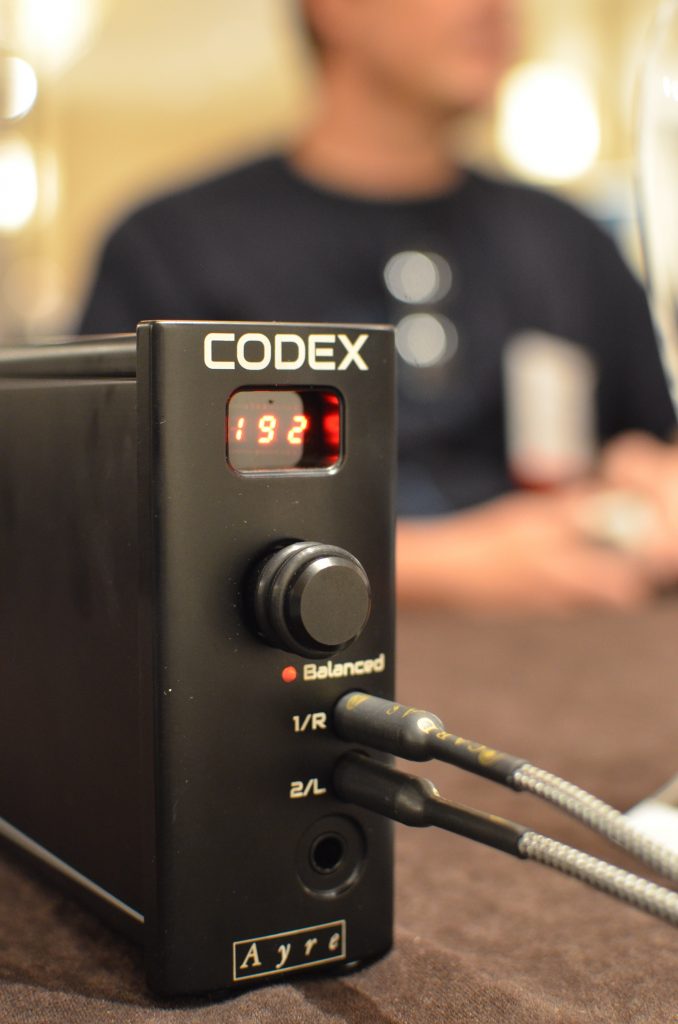 Ayre Accoustics was available to give us a taste of their new Codex preamp/DAC/headphone amp. It's designed vertically with a desktop situation in mind and allows for easy integration into any system. It has both asynchronous USB and Toslink inputs and offers XLR and RCA output. It's fully balanced and has dual 3.5mm output on the front for balanced headphone use.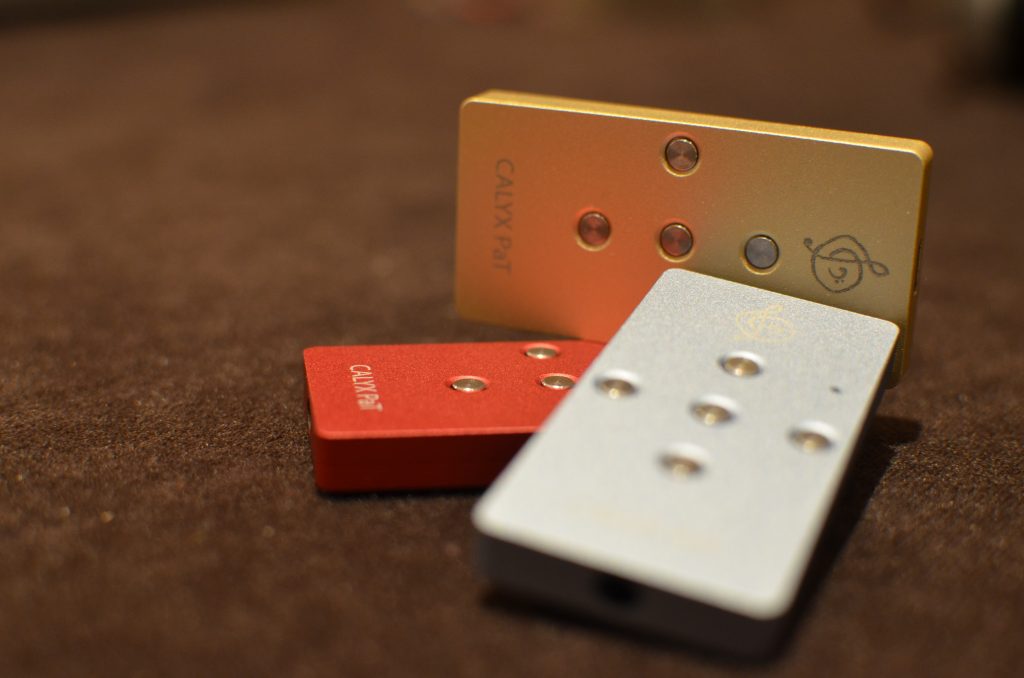 Calyx was in attendance and introduced their new PaT smartphone DAC. The PaT is a small 16/48 PCM DAC that's great for portable use. It's compatible with Android and iOS as well as any laptop. If you're looking to get a better sound out of your phone but don't want to carry around a bulky external DAC then the PaT should definitely be on your list.
Emotiva brought their new eGo line of portable DAC/amps. There are two models named, appropriately, the Big eGo and the Little eGo. Both play 24/384 PCM with 3 digital filters and include a high quality headphone amplifier. They also support up to 24/96 without the need for drivers. Where the Big eGo stands out is its Toslink digital pass-through output and separate headphone and line out.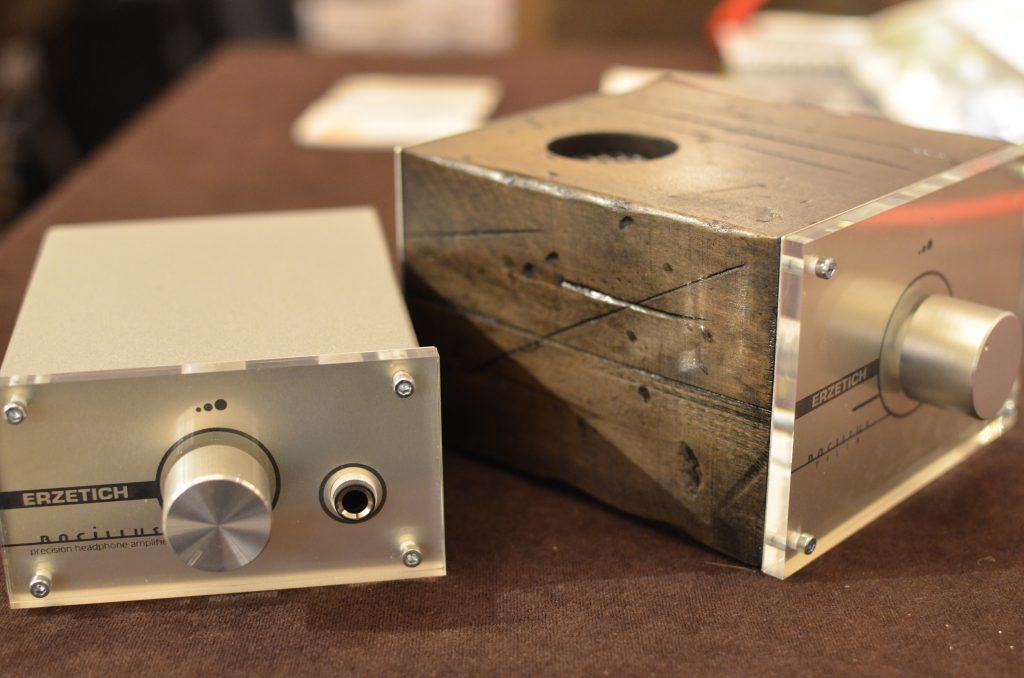 Erzetich was showing off their line of headphone amplifiers and we're happy to learn that they'll soon be available to customers in the USA. The Bacillus is their entry-level headphone amp in a compact aluminum chassis. They also showed us their Perfidus, a powerful class-A desktop amp capable of pushing even some of the most demanding headphones. But perhaps the most alluring amp in their lineup is the Bacillus Tilia. This mid-range model has upgraded caps, resistors, and op-amps but perhaps the biggest draw is the gorgeous hand-carved aged linden wood body.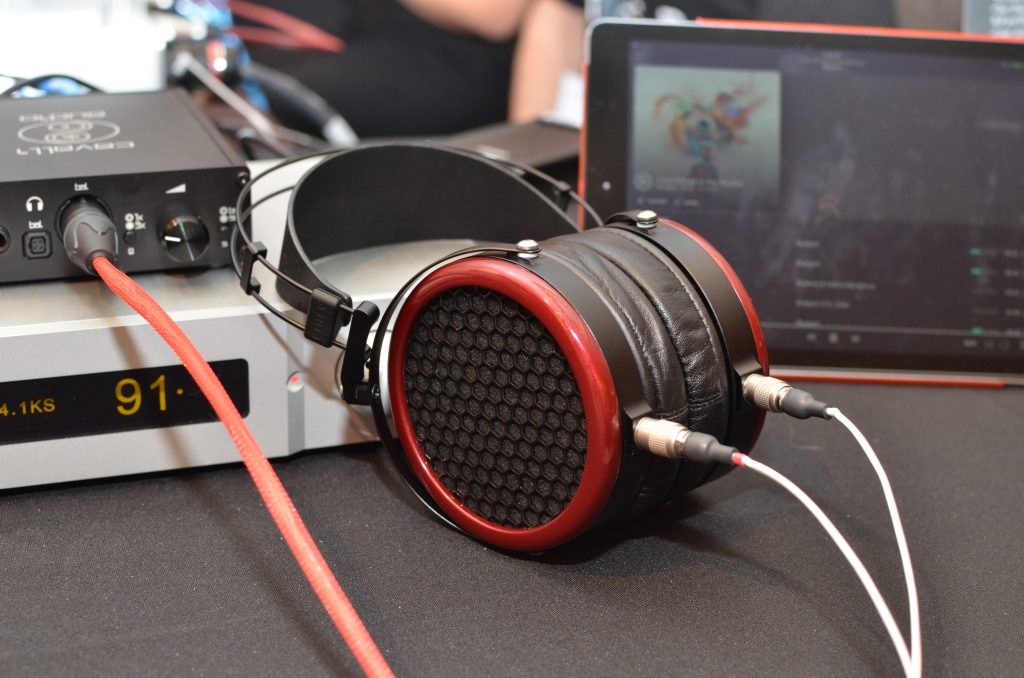 We covered the MrSpeakers Ether in a preview early last month and Dan Clark was at the show giving everyone a chance to listen to his newest creation. One of the most enticing features about the Ether isn't a spec or a certain technology but its ability to really showcase the system in front of it. Dan was running the Ether out of the Cavalli Audio Liquid Crimson, Schiit Ragnarok, Woo Audio WA5, and the most recent Cavalli Audio Liquid Carbon prototype; each setup sounding unique and delivering a different experience. The Ether is available for $1499.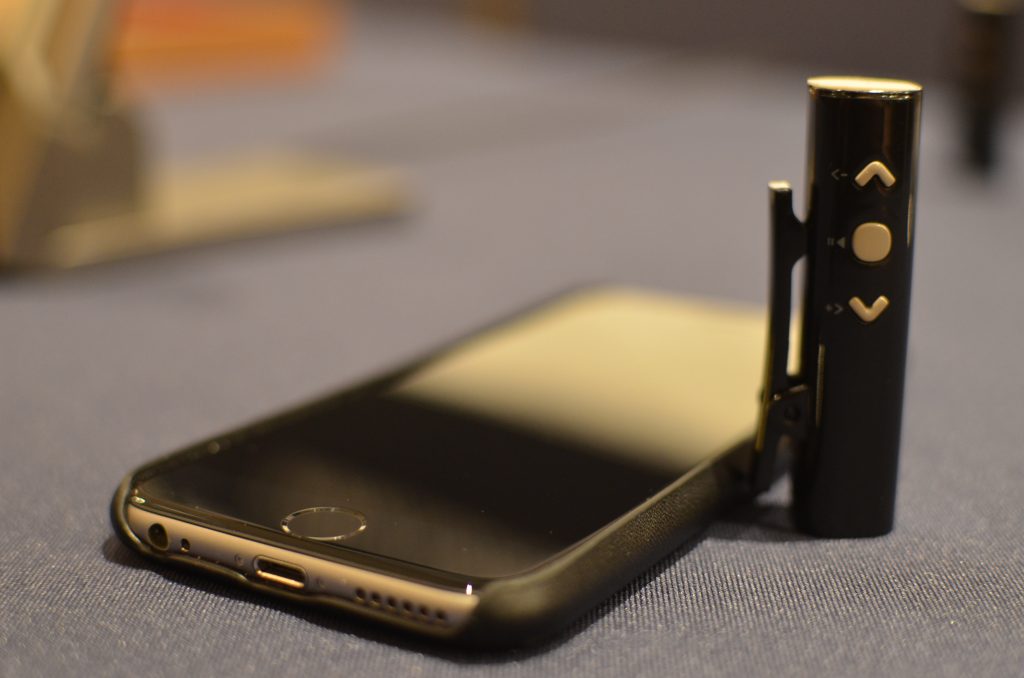 Noble is well known for their line of in-ear monitors and they recently unveiled the Noble BTS. Rather than create a single wireless model Noble thought it best to have a Bluetooth dongle that can be used with any headphone. The BTS operates on Bluetooth 4.0 LE and can pair with most modern mobile devices. It comes with a 15.5" detachable cable designed for IEMs that use a 2-pin connector. The Noble BTS is available for $99.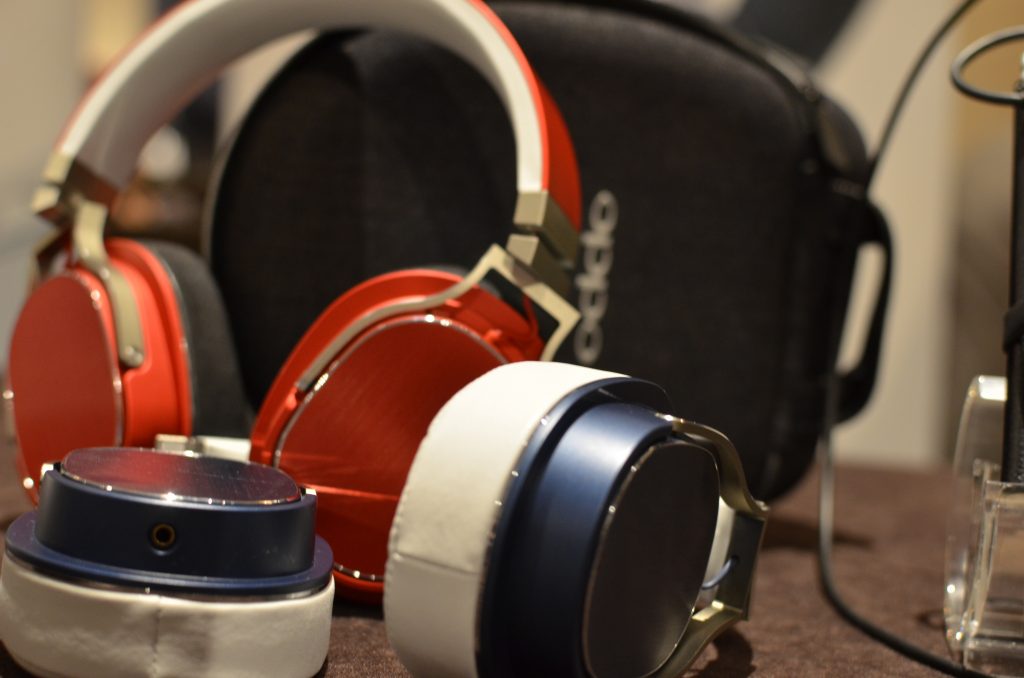 Oppo had their full line of headphones on display and available for listening. The Oppo PM-3 is a portable planar magnetic headphone that's been generating a lot of buzz lately. It's currently available in black and white but Oppo has been considering adding a couple of new colors to the lineup. At the show they were gathering feedback on two new finishes, one in blue and another in red. Oppo was also showcasing their HA-1 and HA-2 DAC/amp units. Be sure to visit our review pages for in-depth coverage of Oppo's products.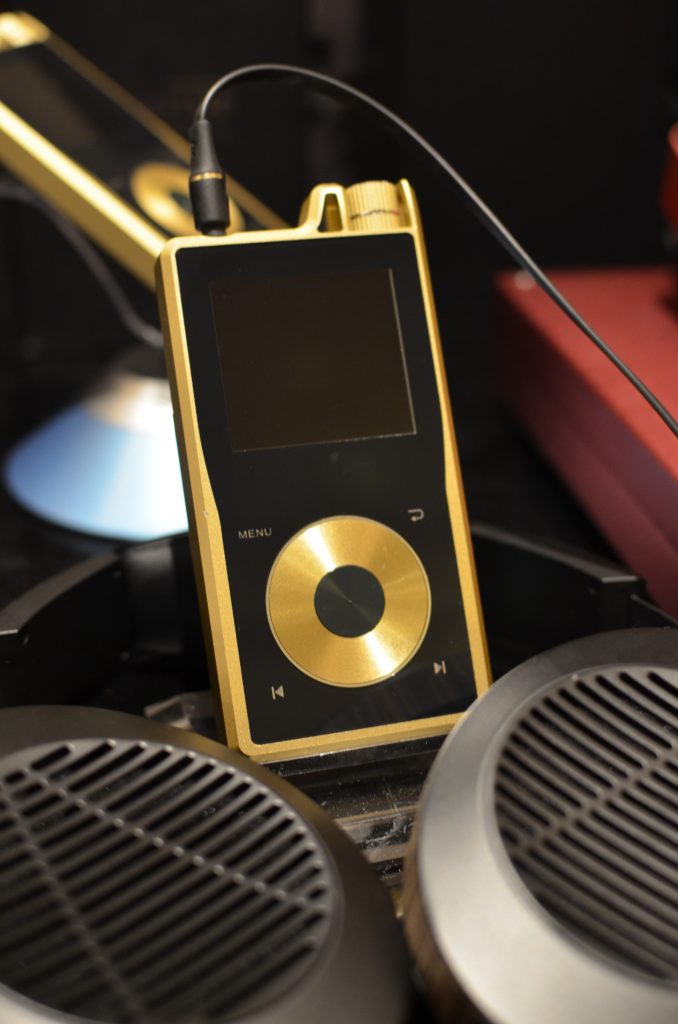 Questyle brought their full lineup of desktop components ranging from the compact Q192 DAC/amp combo to their dual mono CMA800R and CAS192D DAC setup. They were also showing their upcoming QP1 and QP1R Current Mode Amplification audio players. Both models are capable of 24/192 alongside single and double DSD. The QP1R will feature upgraded internal components and premium components for a more luxurious feel. The QP1 and QP1R will be available soon for $599 and $899.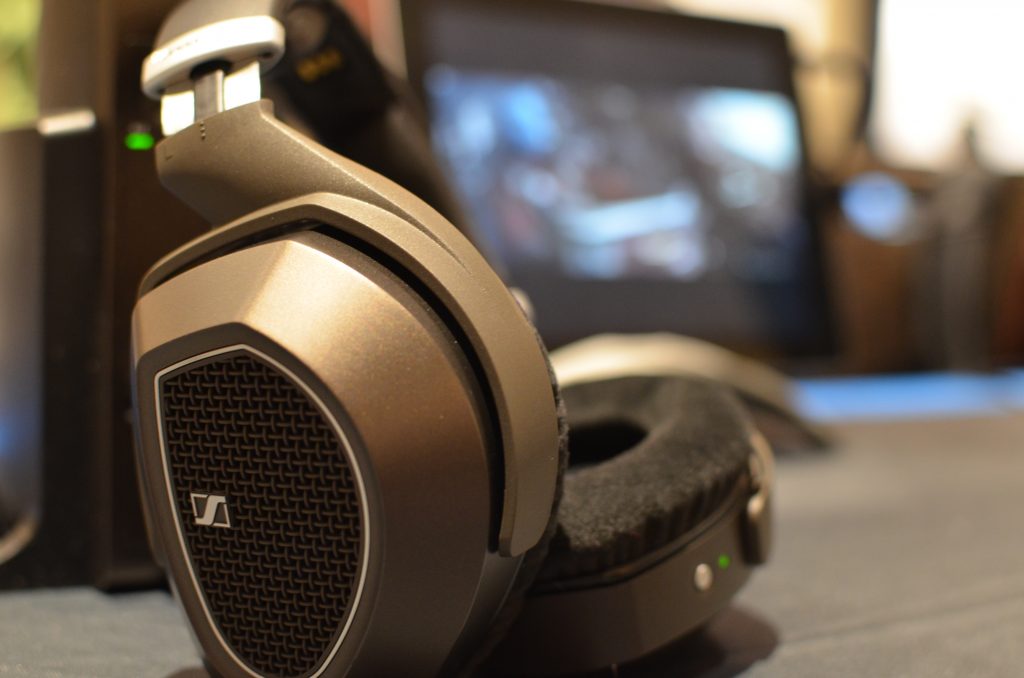 Sennheiser was demoing their entire line of headphones including the new RS 175 and RS 185 wireless systems. These wireless headphones come with a base capable of transmitting a wireless signal to the headphones up to 100m/328ft away. The base can be connected to practically any audio source and give the listener full roam of the house. The RS 175 is a closed back solution capable of isolating the listener from outside noises while the RS 185 is an open back for listeners looking for a more spacious sound. The RS 185 also features manual and automatic level control modes allowing for fine-tuning of the listening experience.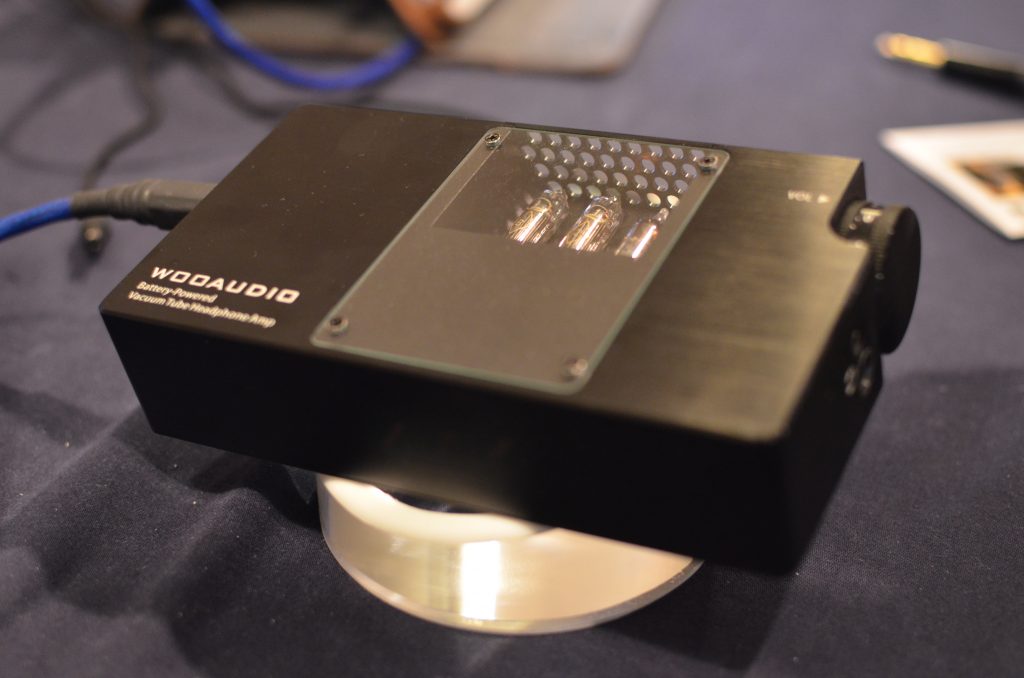 Woo Audio is well known for their incredible tube desktop solutions and they had the most recent WA8 prototype at the show. This transportable DAC/amp system has two modes, one utilizing two of the three tubes for low to medium impedance headphones and another using all three tubes for hard to drive sets. Battery life is currently estimated at 4 hours in low gain mode and 3 in high gain. Woo Audio has not decided which DAC chip they'll be using in the WA8 and as a result pricing and release date remain unannounced.