So just like Jim Morrison in 'The End', as the show went on, I walked on down the hall!
Etymotic Research
New at the show from IEM maker Etymotic Research were their ER2 series headphones. Coming in at just $159 a pair, the SE and the XR had similar looks but slightly different tuning. I am traditionally drawn to the designs that manufacturers call neutral or flat. However, when I tried the SE (studio edition) models, which are touted as having a very flat frequency response, I found them lacking. There was no life…no cajones. Switching to the XR (extended range) the umph was back. I wouldn't call them bassy by any means, but they were more extended and the bass seemed just right.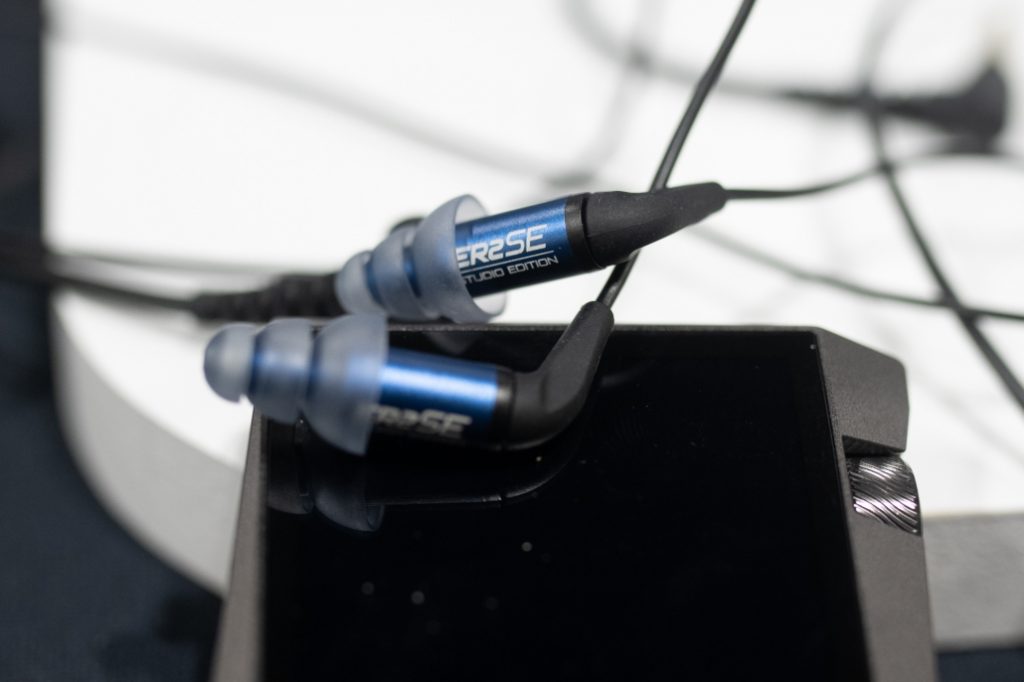 MEE
New to me were the MEE headphones. This IEM manufacturer had an interesting mix to show. Starting out, like many others, they were showing a True Wireless set called the X10. They looked very similar to the other designs I'd seen and offered great value at just $79. They are IPX5 water resistant and use the SBC Bluetooth codec. You can expect 4.5 hours of use on a charge and the case gives you an additional 4 charges for a total of about 25 hours before connecting to the wall.
They also offer an interesting twist on the universal vs custom conundrum. You can buy their universals and subsequently have a rubber molded earpiece custom made and placed on the end of the item's to turn them into a custom. They were even offering digital ear scans free at the show!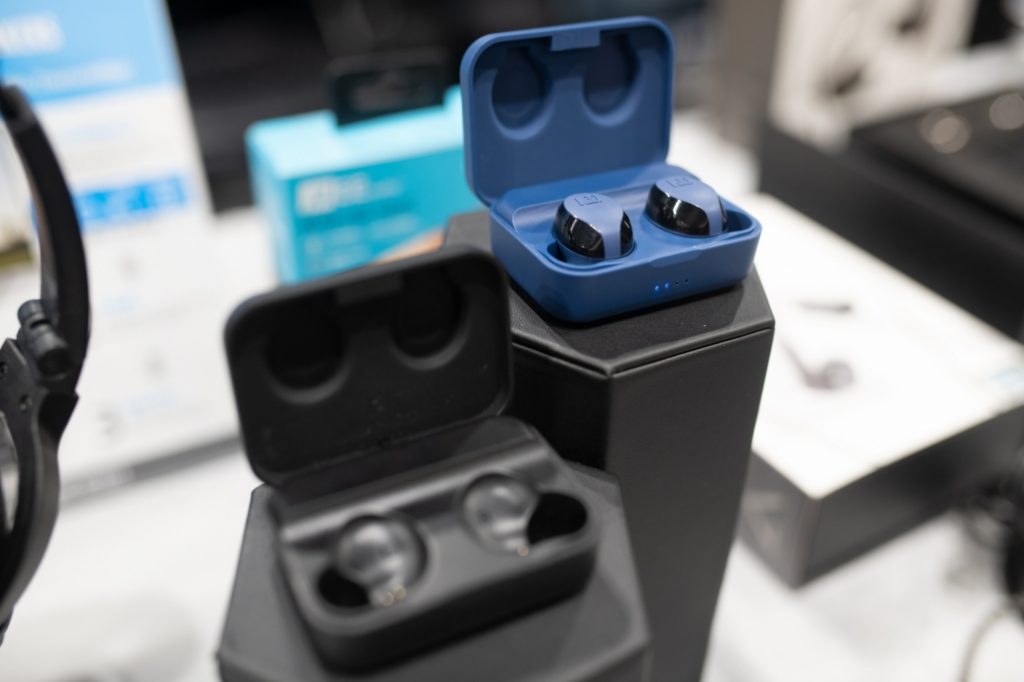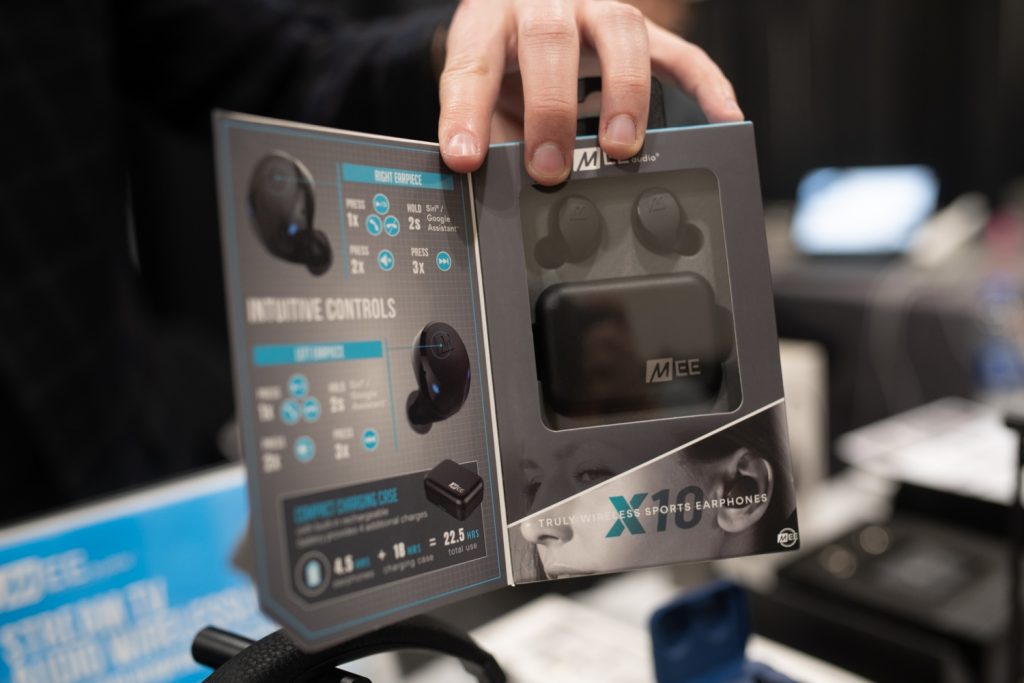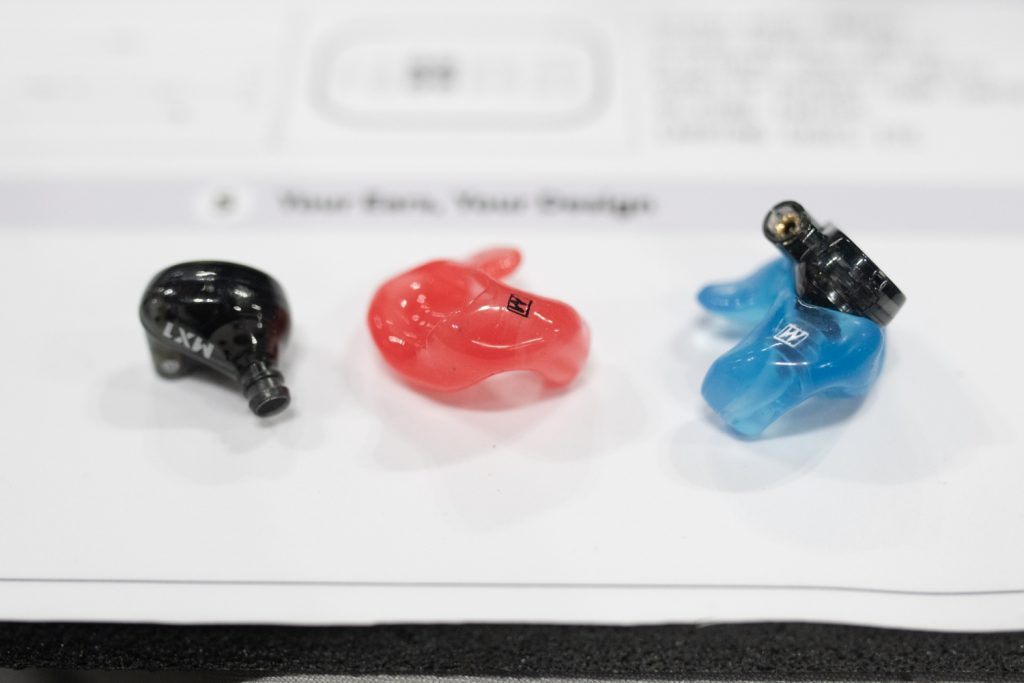 Empire
Empire was on hand demoing 2 series of their IEM's. The X series is a hybrid design featuring Balanced Armatures for accuracy and Dynamic Drivers for bass extension. I listened to the entry-level $599 Bravado Universal and the Top of the line $2,299 Legend. I was astonished at just how much of the Legend they get into the Bravado! At $599 for the universal and $699 for the custom version, these are truly a remarkable value.
The SE series is their pro series in that they are designed with certain emphasis depending on the application. For example, the EVRs are designed to emphasize the vocal range for on-stage performers while the ESRs are tuned to be an ultra flat studio reference for mastering sessions. They range from $699 to $1,799.
Personally, I found that I preferred the X-series for my listening.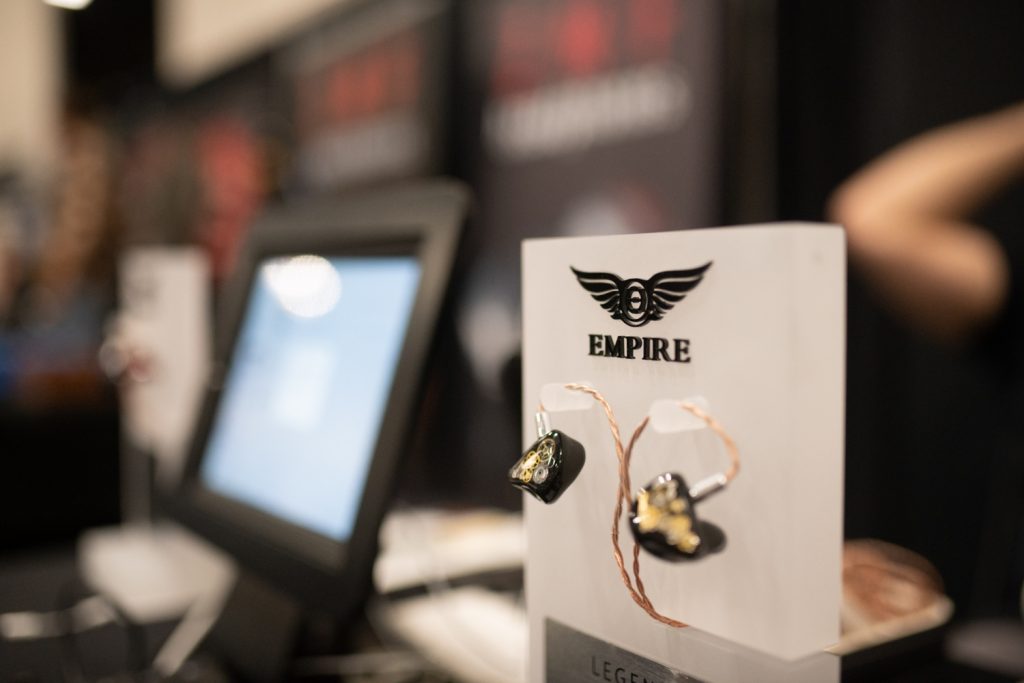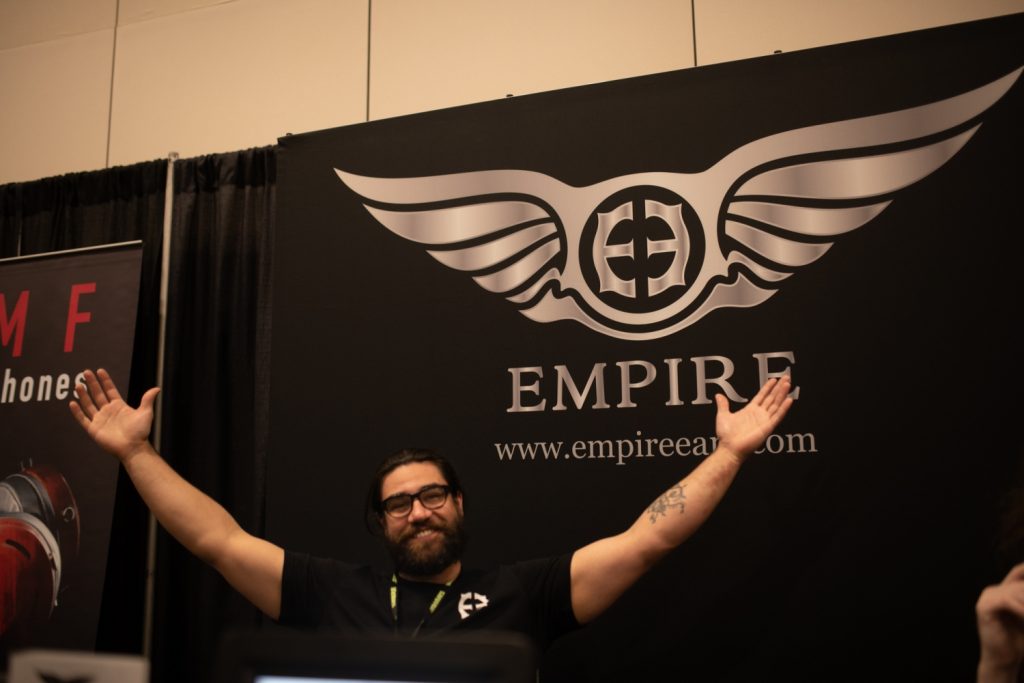 JH Audio
JH Audio were on hand showcasing their great lineup of custom and universal IEMs. They didn't have any new introductions, but there was a crowd on hand to get a listen to the best-selling Lolas, the Laylas (yeah, I have a tough time keeping those two straight, too!), the Roxannes, The Angies, the JH13s, and the JH16v2 Pro models. They were also showing off some of the gorgeous unique 'Signature Series' designs.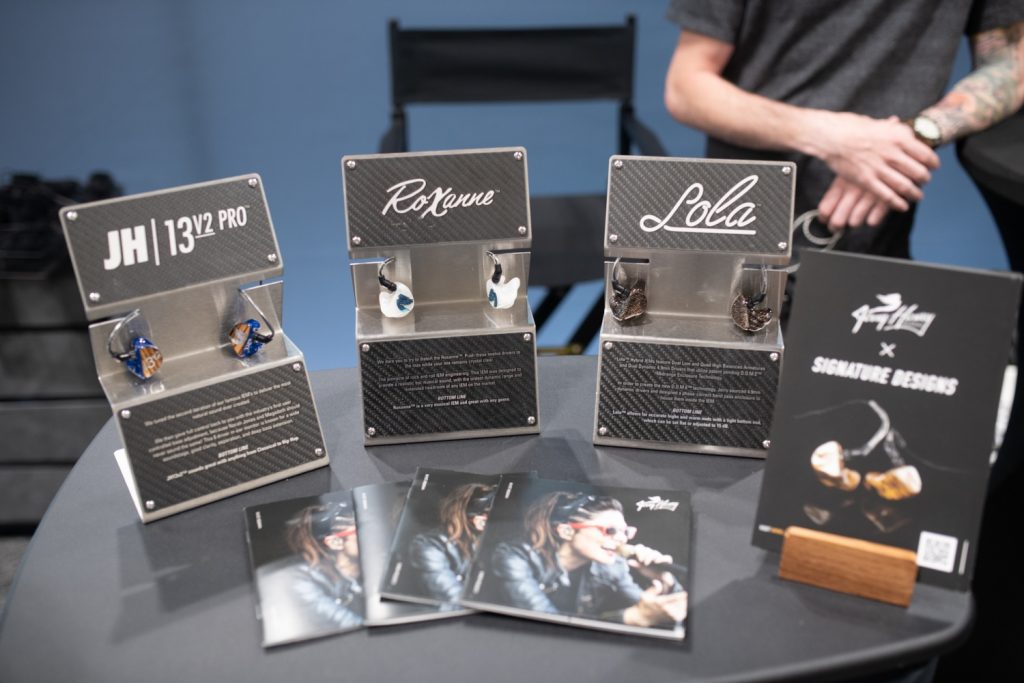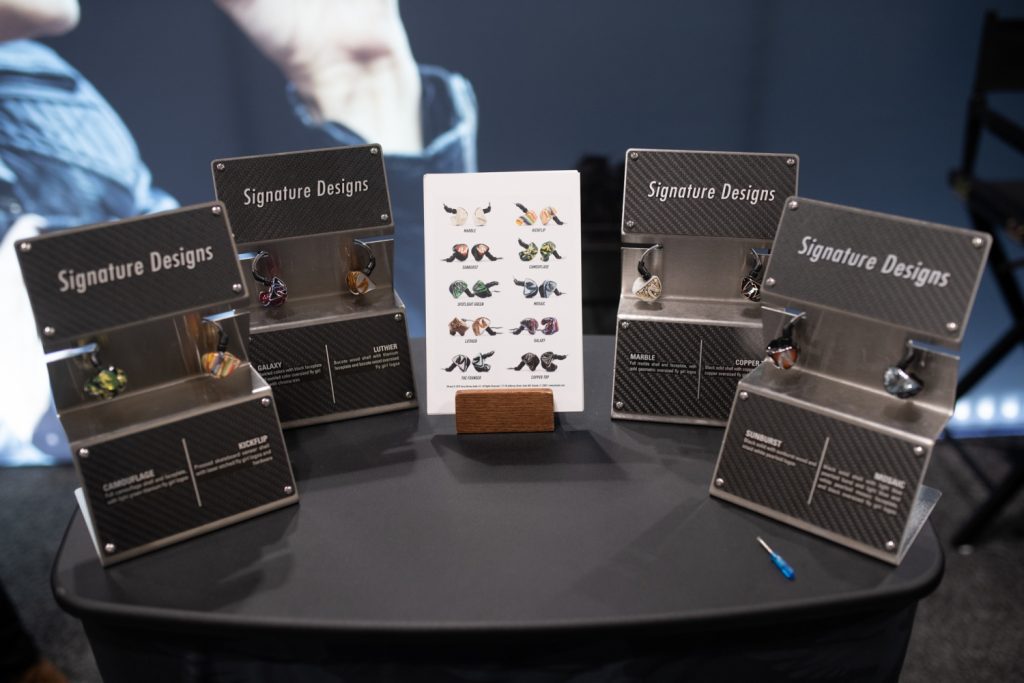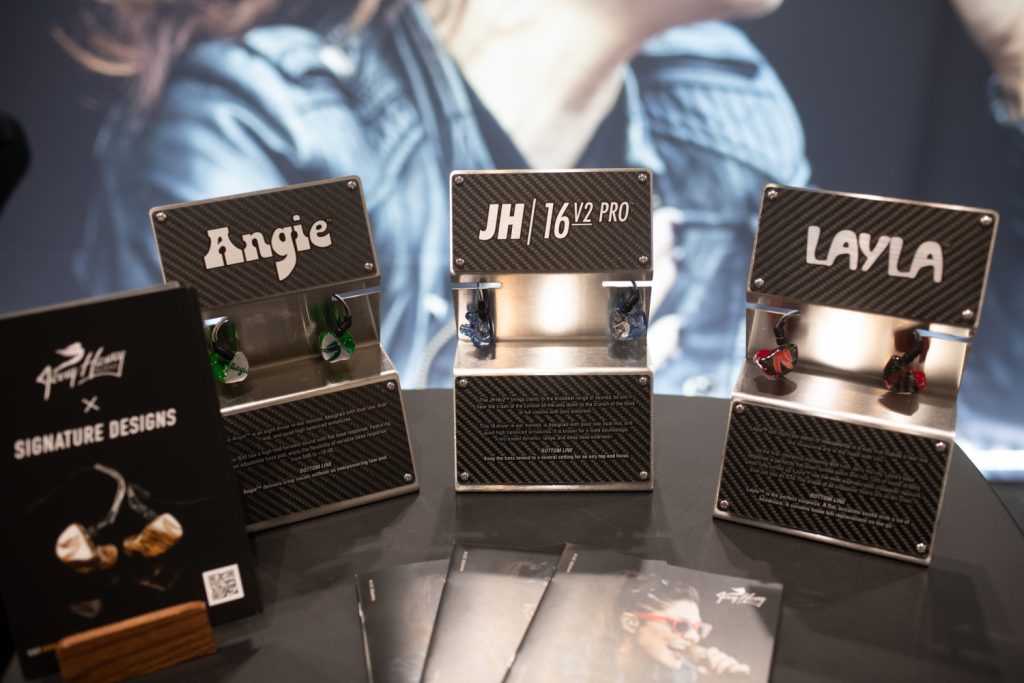 MrSpeakers
Another vendor who had introduced so much new in 2018 that they were trying to catch their breath was MrSpeakers. Dan Clark and Andy Regan were on hand showcasing the fantastic ETHER2 open back designs that set a new standard for sonics and comfort in a planar headphone. Gone are the days of back and neck pain from an hour of listing to your favorite planars. The ETHER2s are as comfortable as the HD800s, but with the bass and dynamic punch, you've come to expect from MrSpeakers!
They were also showing what I consider to be the new standard on electrostatic design. The $2,999 VOCE headphones are, in my opinion, the fastest and fullest range electrostatic headphone on the market…bar none. Having heard them through the HeadAmp Blue Hawaii and the Linear Tube Audio Z10e, I'm comfortable saying I prefer them to the Stax-009's through the same amps.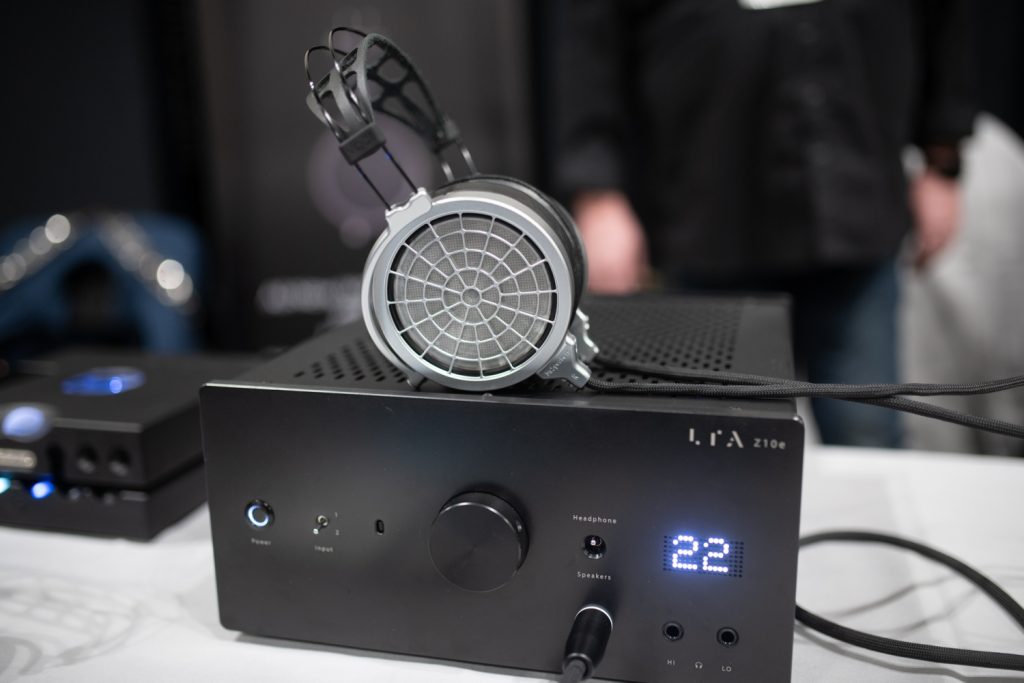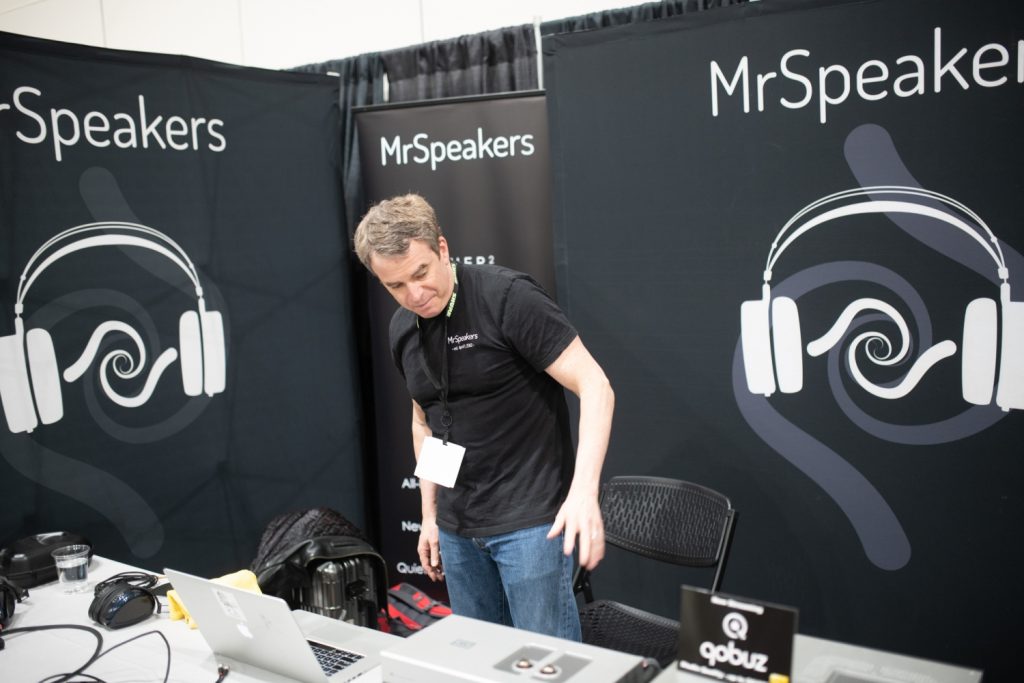 HeadAmp
Speaking of the HeadAmp Blue Hawaii, it was on display right next door to Mr. Speakers! Peter James was on hand to extoll its virtues…or at least to let people hear for themselves what state of the art sounds like! But the buzz at the booth was over their GSX-Mini. Placed in their line between the Gilmore Lite mk2 and the TOTL dynamic amp, the $2,999 GSX, the $1,799 single chassis GSX-Lite gives you access to 4W of class A high-end amplification at about half the price of its twin-chassis brother. Plus you get all of the stunning finish quality you've come to expect from Justin and HeadAmp.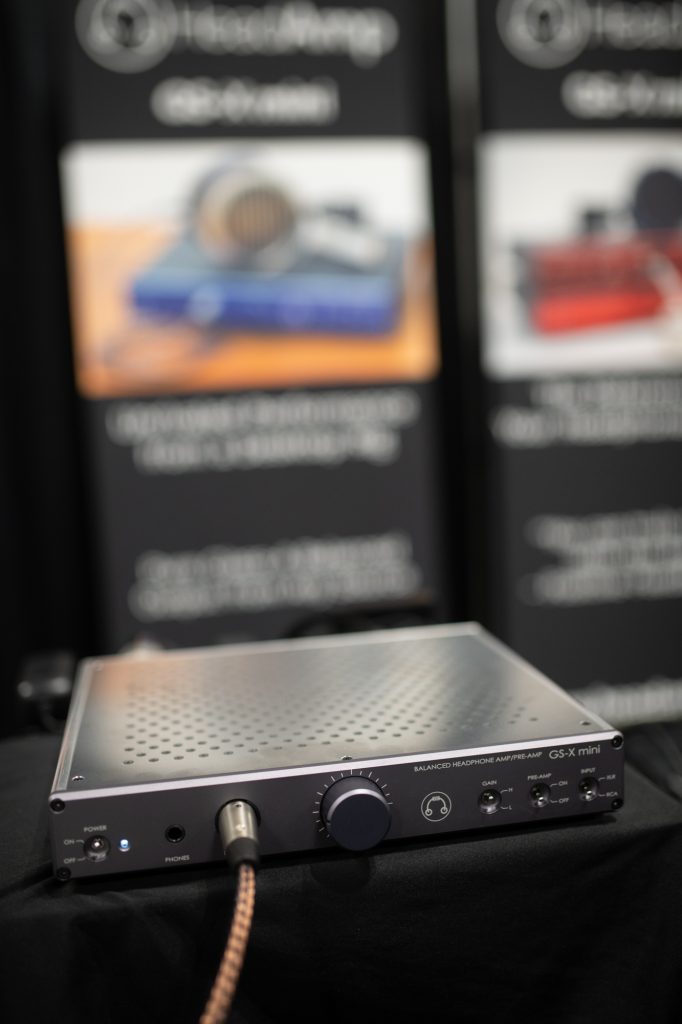 Auris
Serbian company Auris had 2 tables in the Ear Gear area as well as a room upstairs in the 2-channel tower…they were well represented, to say the least! At the table I visited, they were demonstrating the new affordable Euterpe. For $1,699 you get a 1W Single-Ended tube headphone amp, an ESS Sabre DAC, Preamp functionality…oh, and it even serves as it's own headphone stand!
At the other end of the scale, they were showing their No-Holds-Barred $9,200 Headonia amplifier. This is the amp that wowed the Headphone Guru himself! If you have the means, I highly recommend checking one out!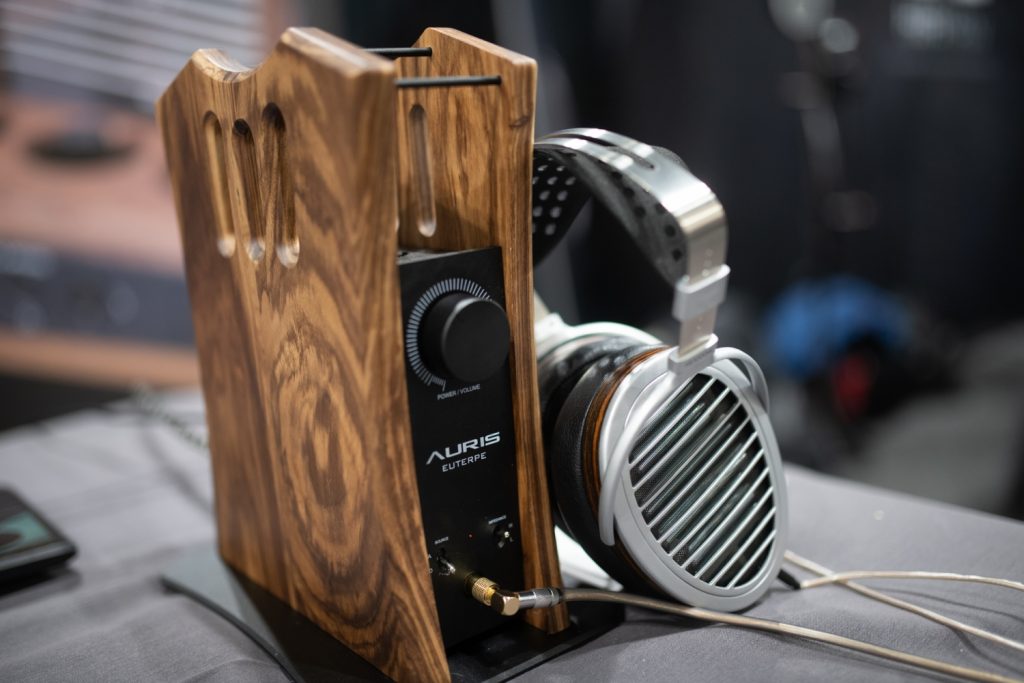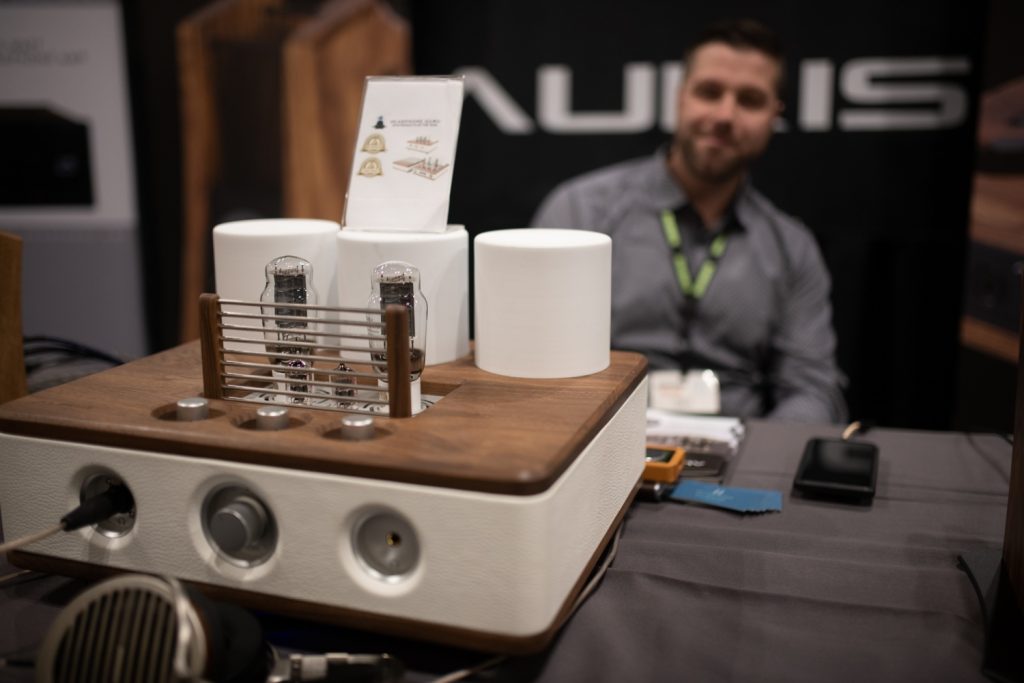 Kimber Cable
So I wasn't sure what to expect from Kimber Cable. They have a great reputation for making outstanding headphone cables, but their display wasn't really showing that. In one room they were actually cutting and terminating wire on site…a very cool process to watch! But when I got a chance to speak to Nate from Kimber, he escorted me into a whole other room where he explained Kimber's vision. They see a future full of young creative professionals who spend a lot of time in front of a computer (as a photographer, I can attest that more time is spent at my desk than behind my camera!). They tend to absorb their content…audio and video…in that environment. They'll use high-end headphones through a great headphone amp or near field speakers. Kimber wants to facilitate that by serving as the gold standard for connecting those devices. From what I saw, they are doing very well at that goal!