It's April in Chicago…must be time for AXPONA! This year's event was said to have almost 200 rooms of audio. It also featured a separate room of all headphone gear that they called the 'Ear Gear' area. Most of the major players were showing their wares from Audeze to ZMF! Here were some highlights!
The Schiit Show
The value kings of headphone electronics, Schiit Audio, were on hand showcasing their full line of outstanding DAC's and Amps that start at just $99. The new introduction at this show represented the opposite end of their spectrum…the update to their statement integrated amplifier, the Ragnarok 2. The base version of 'Raggy2', as it's affectionately called by owner Jason Stoddard, maintains the $1,499 price of its awesome predecessor, but improves the amplifier section with what Jason calls a 'Nexus Differential Gain Stage' that delivers 60w/ch into 8ohms and 100w/ch into 4ohms for driving speakers and the same full power capabilities through the balanced headphone outs! There are 3 switchable levels of gain that range from 0dB to 30dB. As if that wasn't enough, Raggy2 also adds the ability to choose a multibit DAC module AND a Moving Magnet phono stage! The version with both modules installed is $1,799. Oh, and did I mention they added REMOTE CONTROL! Jason says he expects these to begin shipping by June 1st.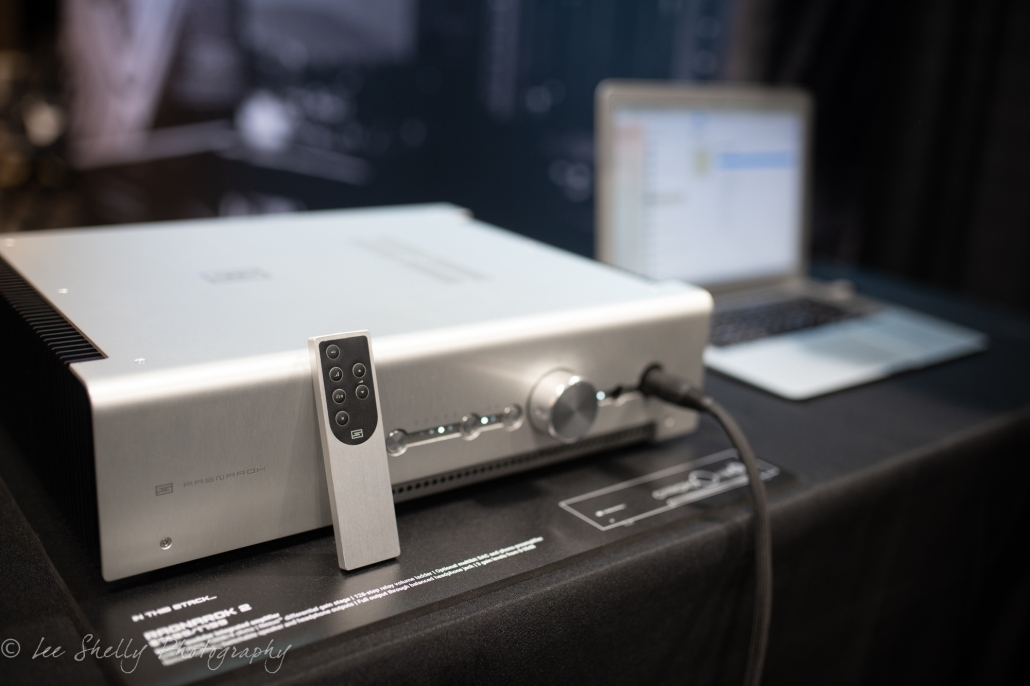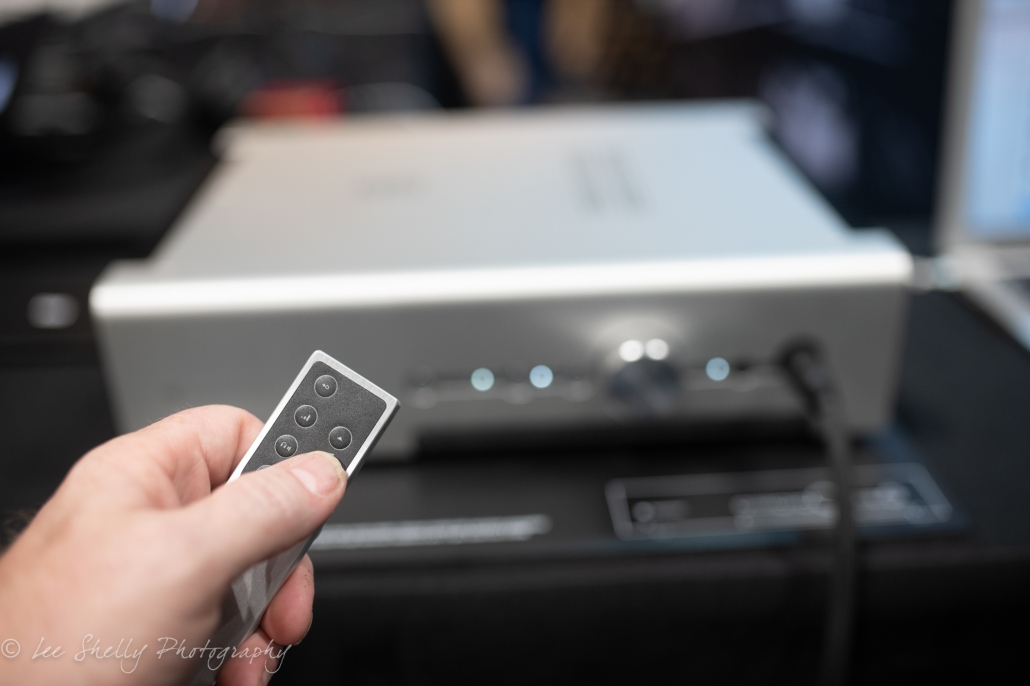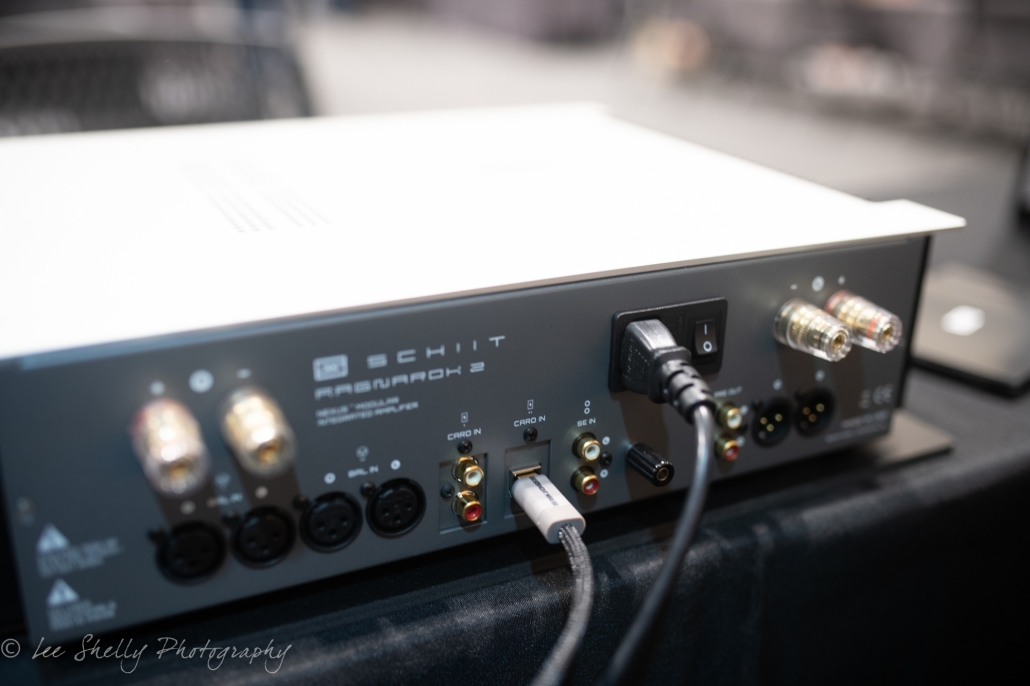 Cleer
Established in 2012, Cleer has steadily grown by introducing state of the art headphones in both the wireless and wired arenas. Sitting comfortably atop their lineup is the Next. This $699 wired 'Audiophile' offering recently won Editor's Choice 2019 from The Absolute Sound.
Aaron Levine, Cleer's head of marketing, told me that their critically acclaimed Flow Bluetooth over-ear headphones are set to be replaced by the Flow II in July at a $279 price point. Aesthetically, they are very similar to the current model but will come in a second color. Internally they feature upgrades to Bluetooth 4.2, Active Noice Cancelling with 'Ambient' mode and TWENTY hours of playback on a charge!
Shipping in June will be their 'True Wireless' offering. True Wireless is what the name implies…no wires of any kind. Think 'AirPods' that actually sound good! These will feature a 10 hour play time with a charging case that will give them 2 additional full charges, meaning you won't have to connect to the wall for 30 hours of play time! Expect to see these shipping in June at a price of just $149.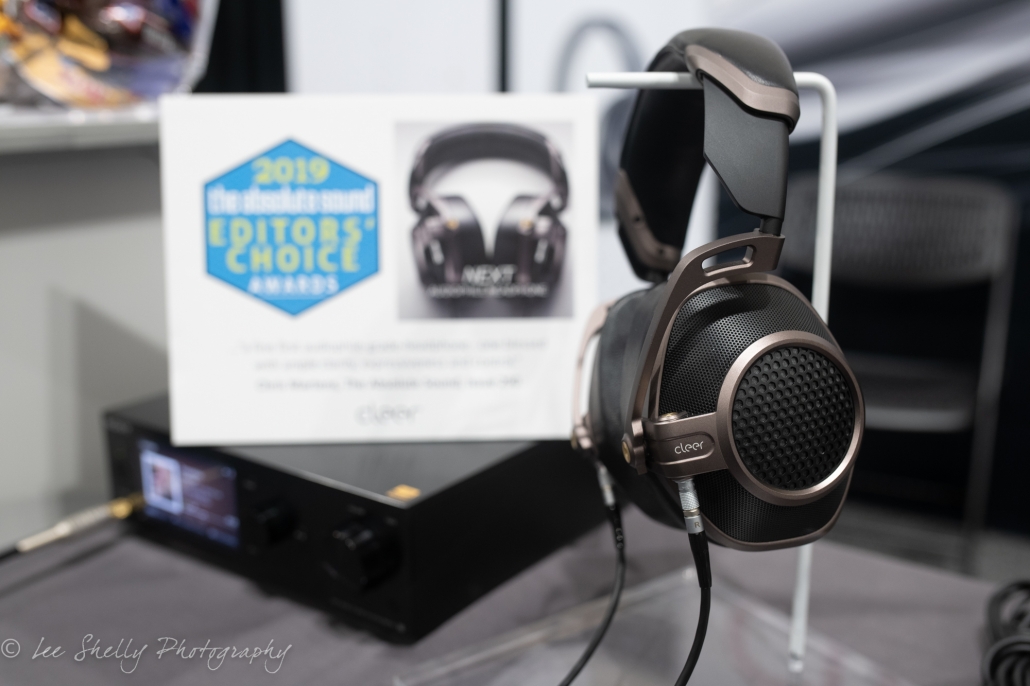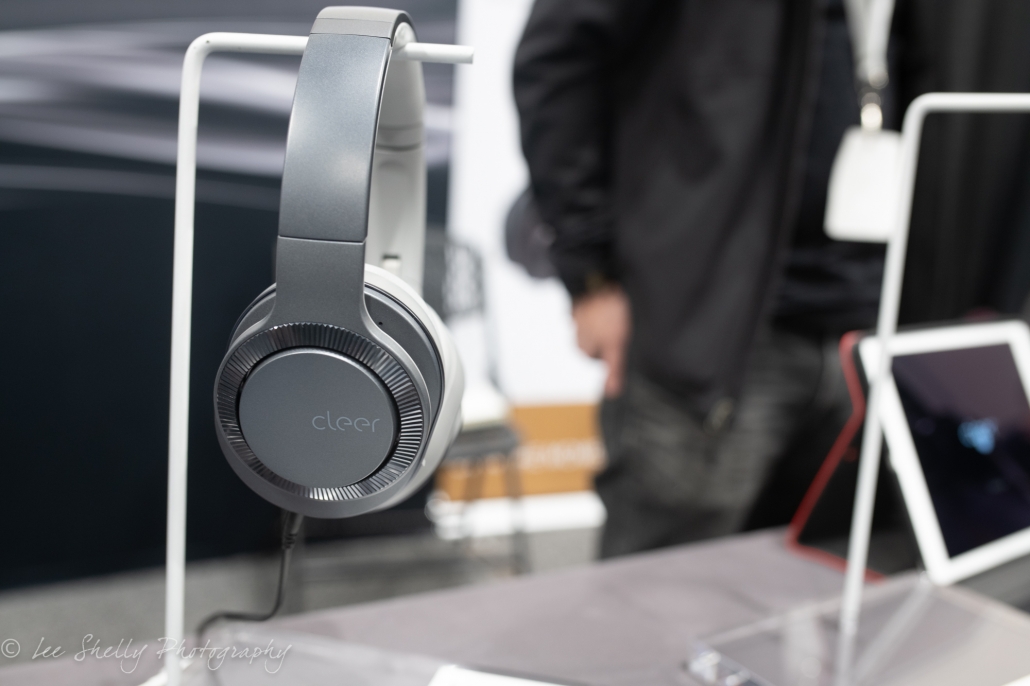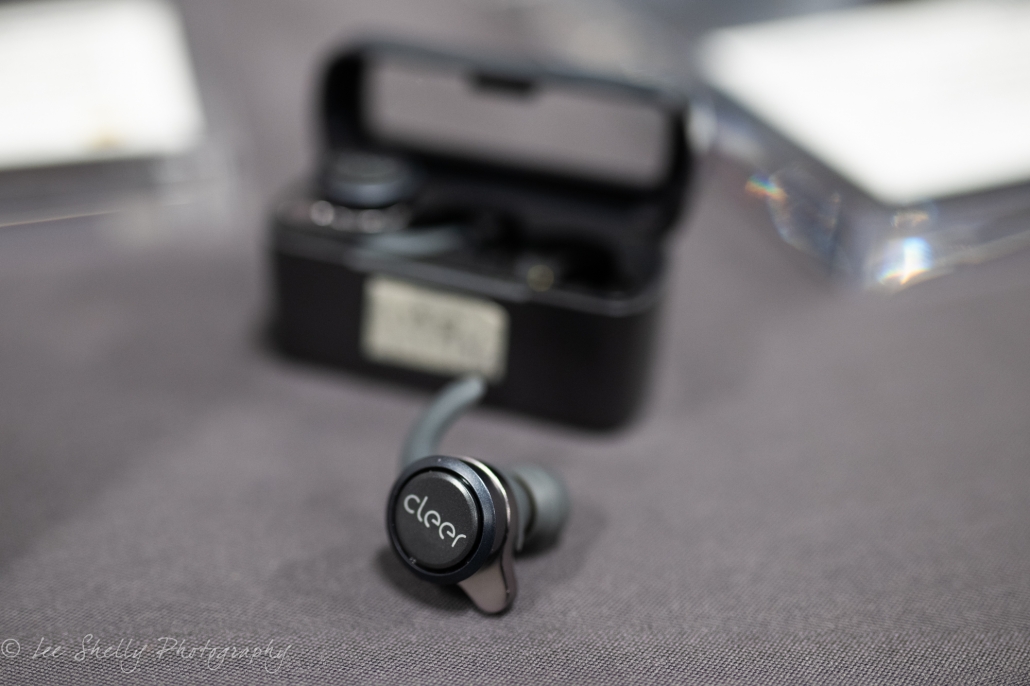 Comply
The makers of memory foam ear tips for most every IEM on the market was on hand to show their Truegrip tips designed specifically for True Wireless IEM's. True Wireless IEM's, I learned, present a particular challenge both in making sure they securely stay in-ear and also fitting properly into charging cases. Comply solves this by making tips that slide deeper onto the IEM's and have a grippier (is that a word?) texture allowing them to fit deeper into ear canals and still fit into the cases.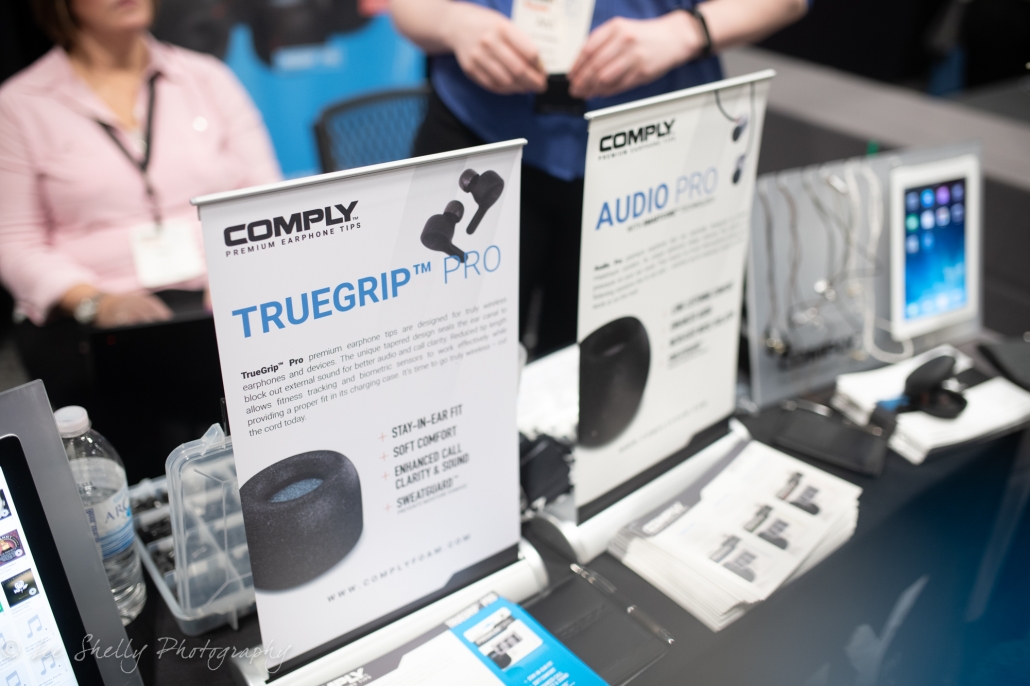 ZMF
The easiest trip to the show award goes to Chicago-based ZMF Headphones. Zach Mehrbach was on hand showing off his gorgeous wood-cupped premium headphones, the Veritae. They are an open-backed headphone but still have a wood surround cup that also features small ports on top to create a more 3D-imaging effect. These feature a vapor deposited Beryllium PEN (Polyethylene Naphthalate) driver with N50 magnets (very powerful while being quite light). These are $2,700 with the standard copper cable. ZMF also offers a Silver cable option that adds $299 if purchased with the headphones or $399 afterwards. I heard these excellent 'phones playing through the equally excellent Pendant Monobloc headphone amps made for ZMF by California based tube amp manufacturer Ampsandsound.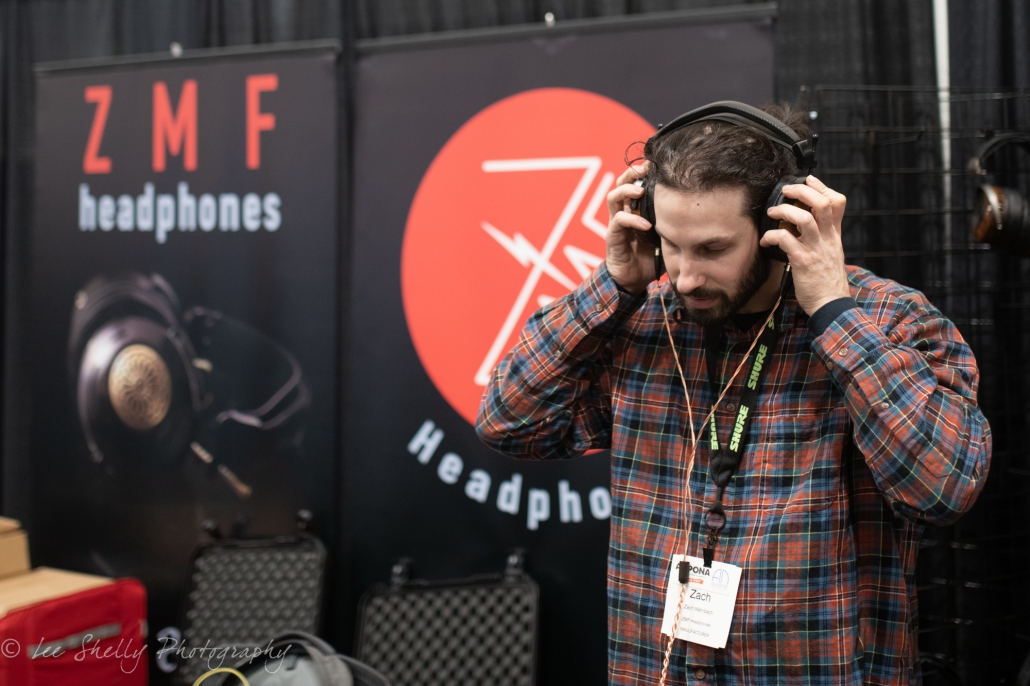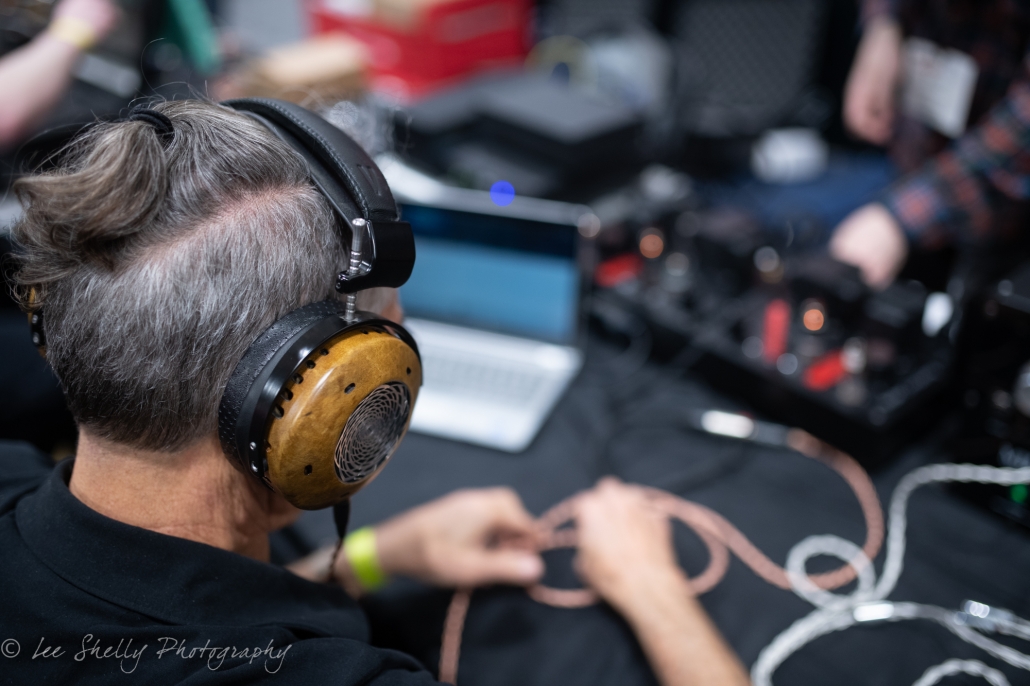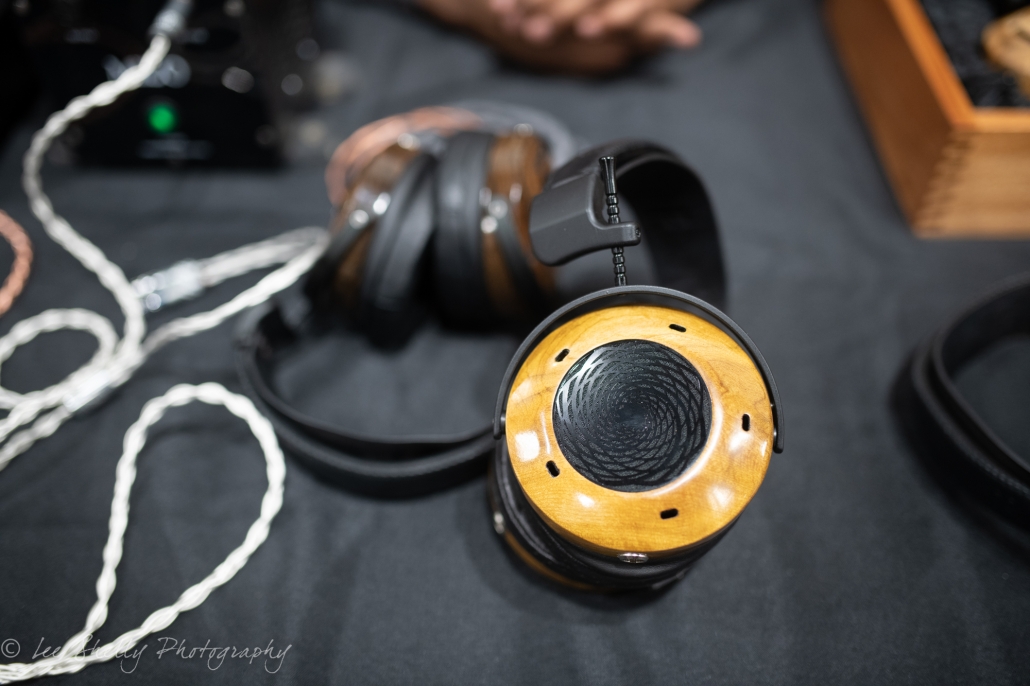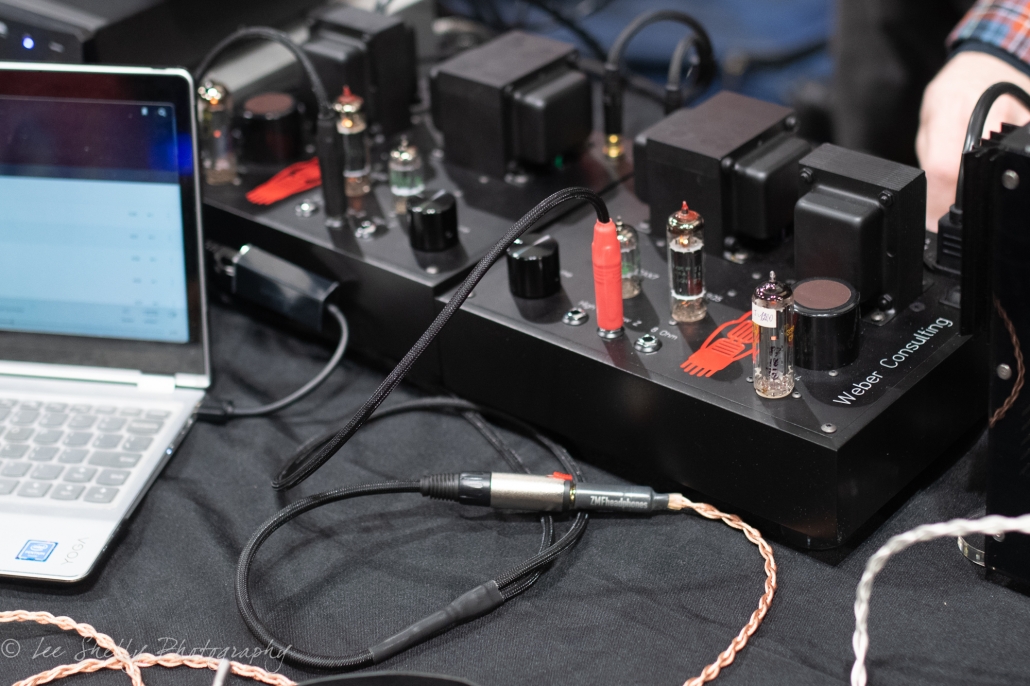 Linear Tube Audio
LTA was on hand showing their latest iteration of the Micro ZOTL amp, the MZ3. With new case-work by Fern & Roby, these amps look every bit as awesome as they sound. The $3,700 MZ3 can drive headphones and act as a preamplifier with 3 inputs and 3 outputs. In addition, it had speaker taps that even allow it to drive very efficient speakers with a 1Watt output into 8ohms. The all-tube 12sn7-based sound is warm, rich and musical. Also on display was their brand new Z10e, electrostatic amplifier. This looks like the MZ3's big brother and will drive both e-Stat headphones and SE dynamic models…and provides 10W of power to the speaker taps! This EL84-based design will set you back $6,950. Listening through the Stax SR-009, the quickness of the e-stat design became quickly evident, yet there was more bass than I've heard from the 009's in the past. This will give the current e-stat amp offerings a run for their money!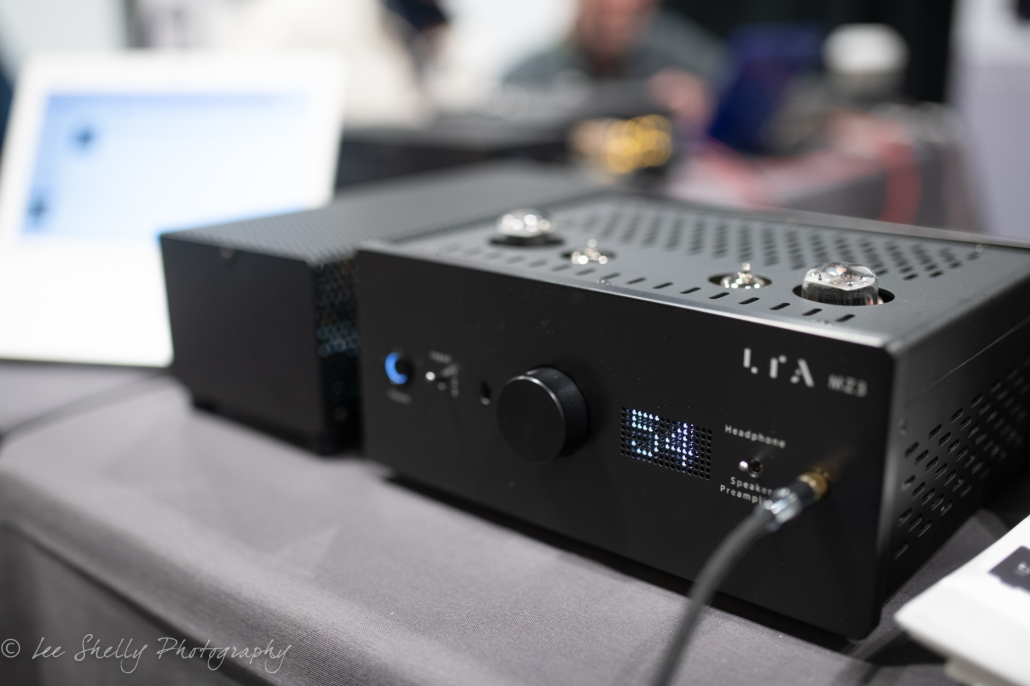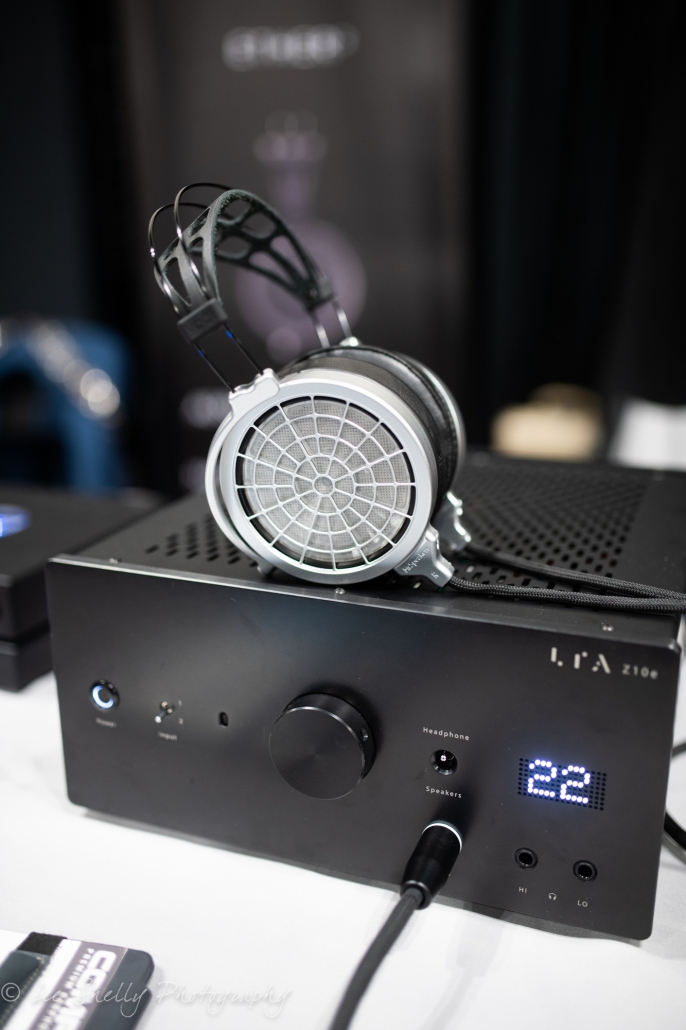 Meze
Meze is another company who has quickly found an audience with their affordable yet exceptional designs. Their $300 '99' models took the HP world by storm with their attractive design and very affordable high-end sound. They have taken things to another level with the $3,000 Empyrean over-ear headphones that feature what they call the first 'Isodynamic Hybrid Array' design that gives them the ability to produce a lighter, more efficient driver that's actually more accurate. They are absolutely one of the most comfortable designs I've ever had on, and in limited listening, I can report that these do push the state of the art. The Empyrean's ship with both the smooth leather and the suede ear cups. The smooth leather cups make the headphones more efficient and a bit bassier, while the suede are more neutral.
Just as they did going from $300 to $3000 for their high-end offering, in the IEM world, they have gone from selling a $79 single driver wood body IEM to their newest offering the RAI Penta. This $1,100 Aluminum body IEM features a hybrid design with 4 balanced armatures and a single dynamic driver in each body. They provide the base cable with the IEM's but also sell a silver replacement cable for $149.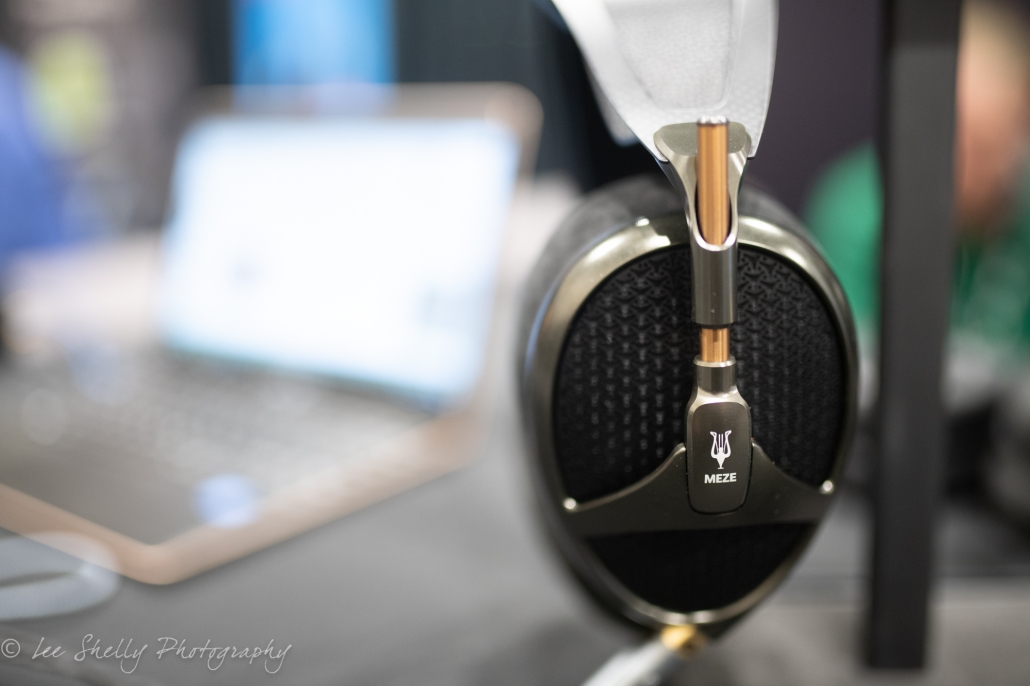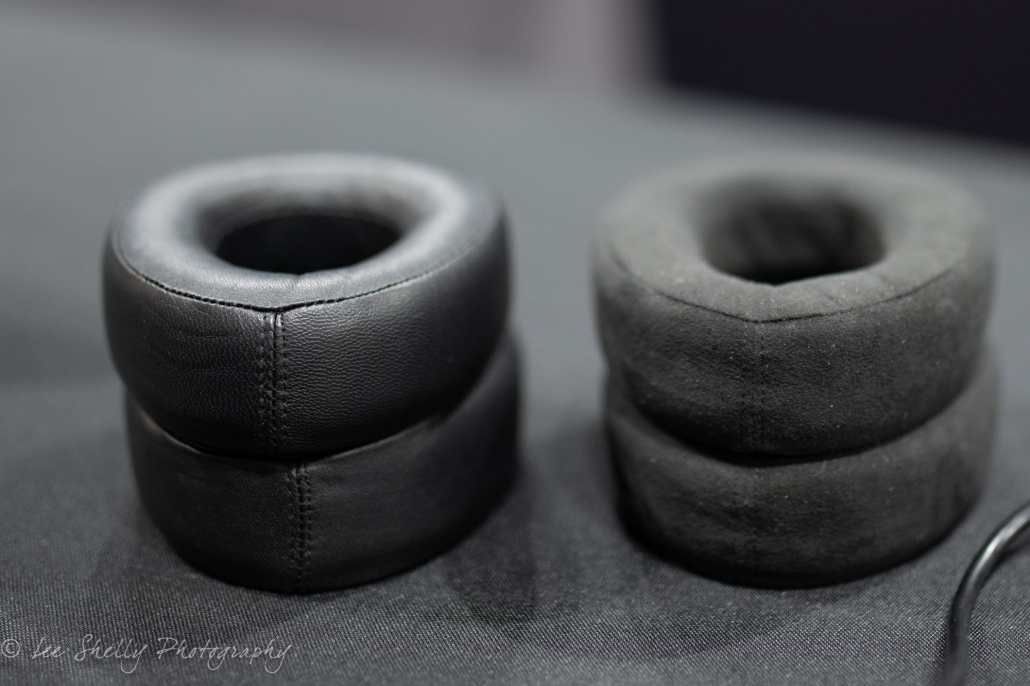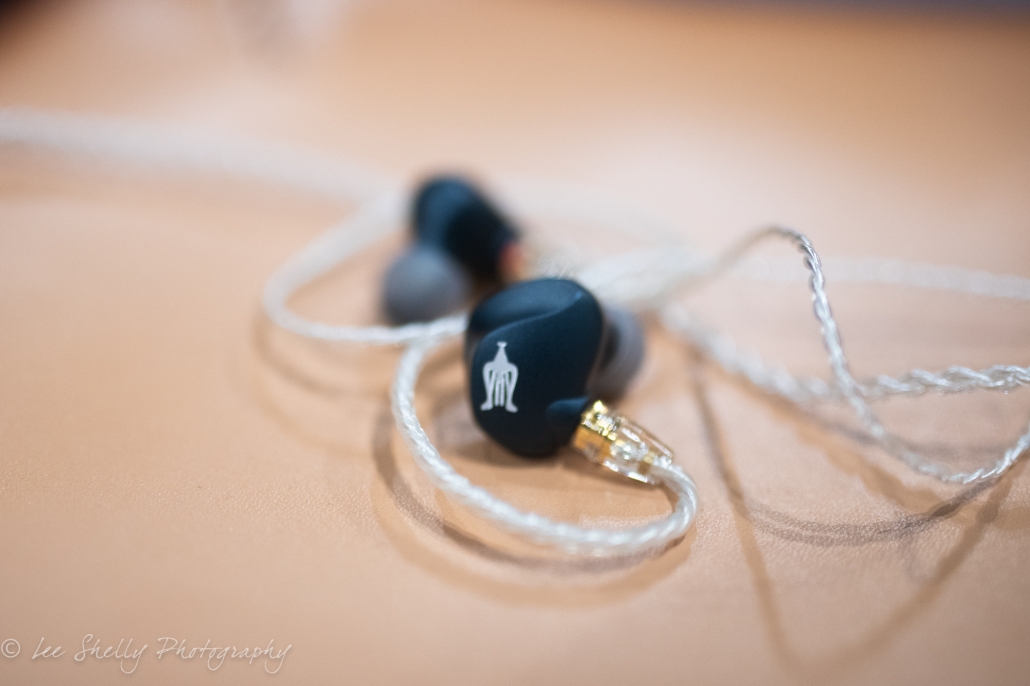 HiFiMan
While HiFiMan didn't introduce anything new at this show, that's because they showed so MUCH new at RMAF. They had their flagship planar design, the HE1000SE on hand as well as the $1,899 HE6-SE, the homage to the model that put HiFiMan on the map years ago. They are also demonstrating the new $2,500 R2R2000 portable player that features SHDC Bluetooth, said to be as good a connection as wired, and the PCM1704K R2R DAC chipset. Also on hand was the Jade II electrostatic amp/headphone system that, at $2,499, brings a Shangri-La like experience to the masses.