Headphone.Guru coverage of AXPONA 2019 is sponsored by Underwood Hifi – Experience You Can Trust
Walter Liederman aka Underwoodwally, a 49-year veteran of the audio industry has operated Underwood Hifi for 20 years now. Recently Wally just closed on the asset sale of Core Power Technologies, and together with two other companies that he owns LSA (Living Sounds Audio) and Emerald Physics, he brings a unique perspective to the business model of Direct to Consumer. His success is unparalleled. We heard two systems at the show which we will be writing about in our show report. They amazed us – unapparelled value – astounding sonic delivery.
Hi-Fi Shows, in general, are a real crap shoot for purveyors of quality audio gear. Most of them fly in and must deal with all manner of logistical nightmares and THEN must put their collective best feet forward and deliver game-changing sound in hotel rooms that were hardly designed to show off audio systems. That's just the beginning.
Here's the thing. The Industry "we" are all talking about the same thing. How do we bring the younger crowd into appreciating how an audio system (be it headphone based or a nice 2 channel audio rig) can change the quality of your life? The young folks I see and talk to ALL LOVE MUSIC, and they walk around with their iPhone or Androids attached to their heads while listening to all manner of tunes night and day. They are PASSIONATE about music. I get it, and it appears that finally The High-End Audio folks who desperately want their audio system dollars do too.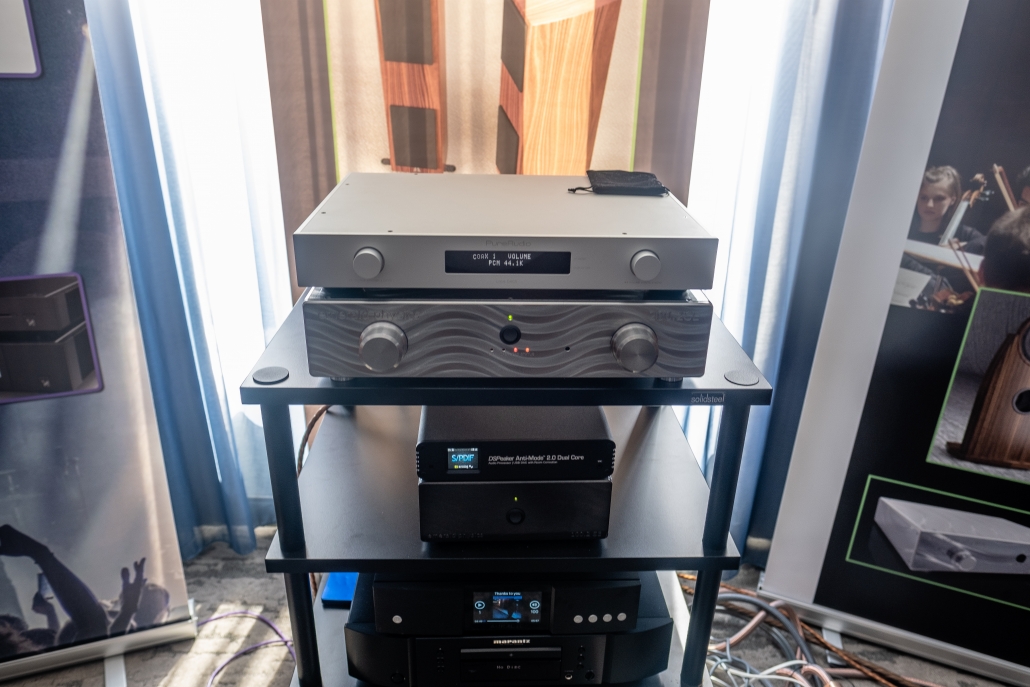 Enter a room I visited today that went beyond the natural divide. Here was a room where both the high end and the millennials could meet right in the middle. This room had all that special mojo that the high end is famous for… but at a price that even the most frugal millennial would be ready to part with their dollars.
These guys at Underwood Hifi/LSA, sure enough, presented a wonderful $8995-dollar system that approached the outer edge of SENSATIONAL easily, but what impressed me, even more, was a system that they showed that retailed near to $6000 but could be purchased for $3399 all-in. This system included their new LSA 10's in Signature dress ($2499 retail) as well as their highly regarded Emerald Physics 100/w per channel Amplifier (the EP 100.2SE) and to round out the system there was the amazingly versatile DSPeaker Pre-Amp/ DAC, Control Center. Easy to use and even easier to fall in love with.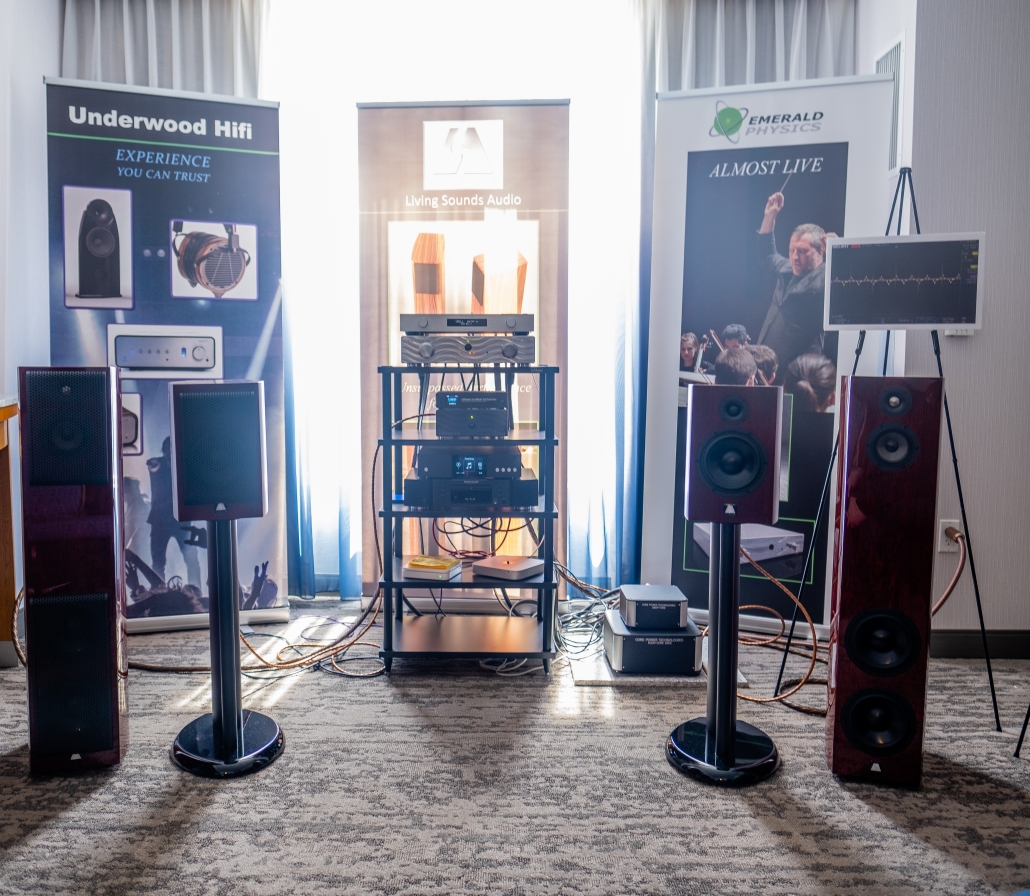 This system sounded positively wonderful with even the most challenging musical selections and it played LOUD and CLEAR without a hint of distortion or compression. All MUSIC – ALL THE TIME. When I asked Walter how much this package costs I was just floored when he told me that $3399 buys the total KIT. BINGO – BOOM, a real high-end audio rig for honest dollars that had VALUE as the first ingredient on the list. I've been to a lot of shows, but this completely ready-to-enjoy system at $3399 was right at the top of my list as the best find at the show. Bravo Wally!