Attending Axpona has become an exercise of endurance as it has become the largest Audio show in North America with over 140 rooms of gear across eight floors of the Westin O'Hare in Rosemont Illinois. The Ear Gear area is only four years old but has become a major headphone specific show in its own right. Spilling out into the adjacent hallway Ear Gear has grown beyond its available space. Good thing next year will be at the larger Schaumburg Renaissance hotel! Frank and I were in attendance to cover all things headphone for the show.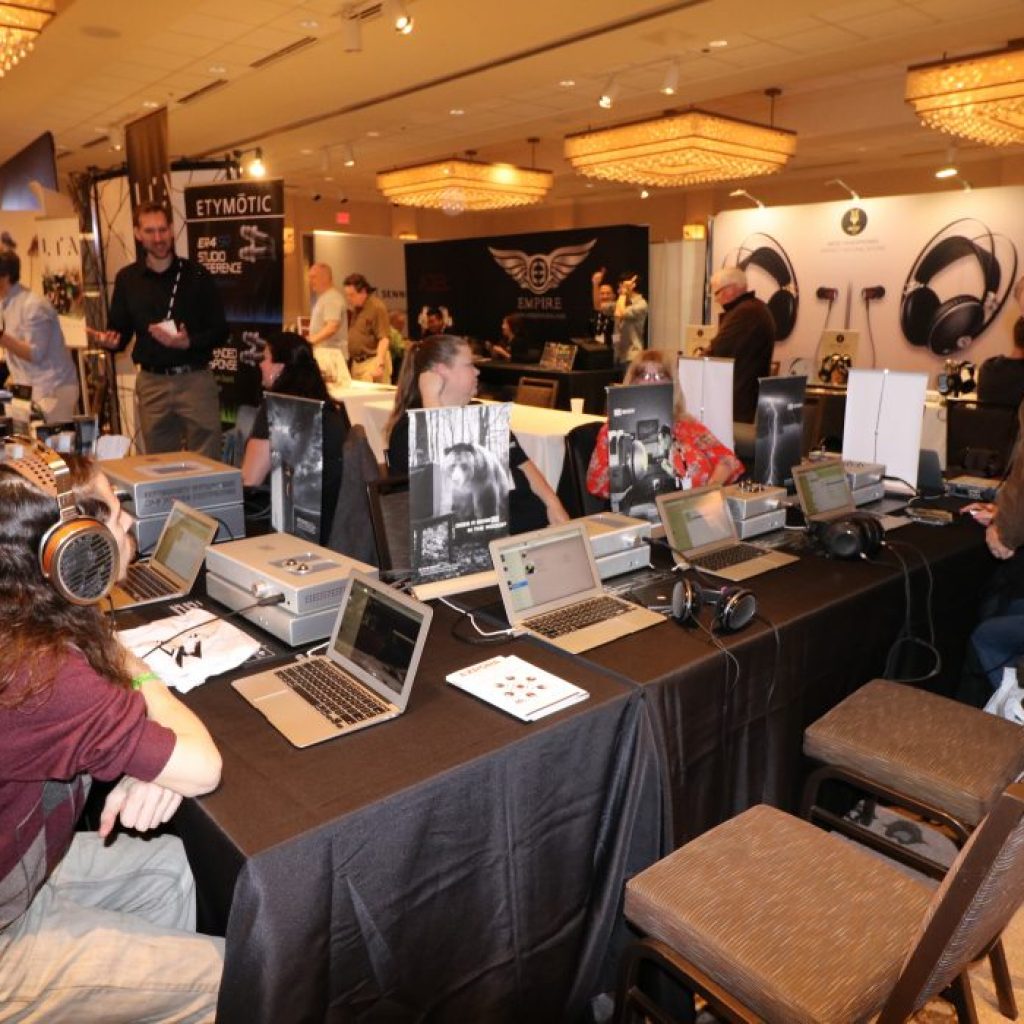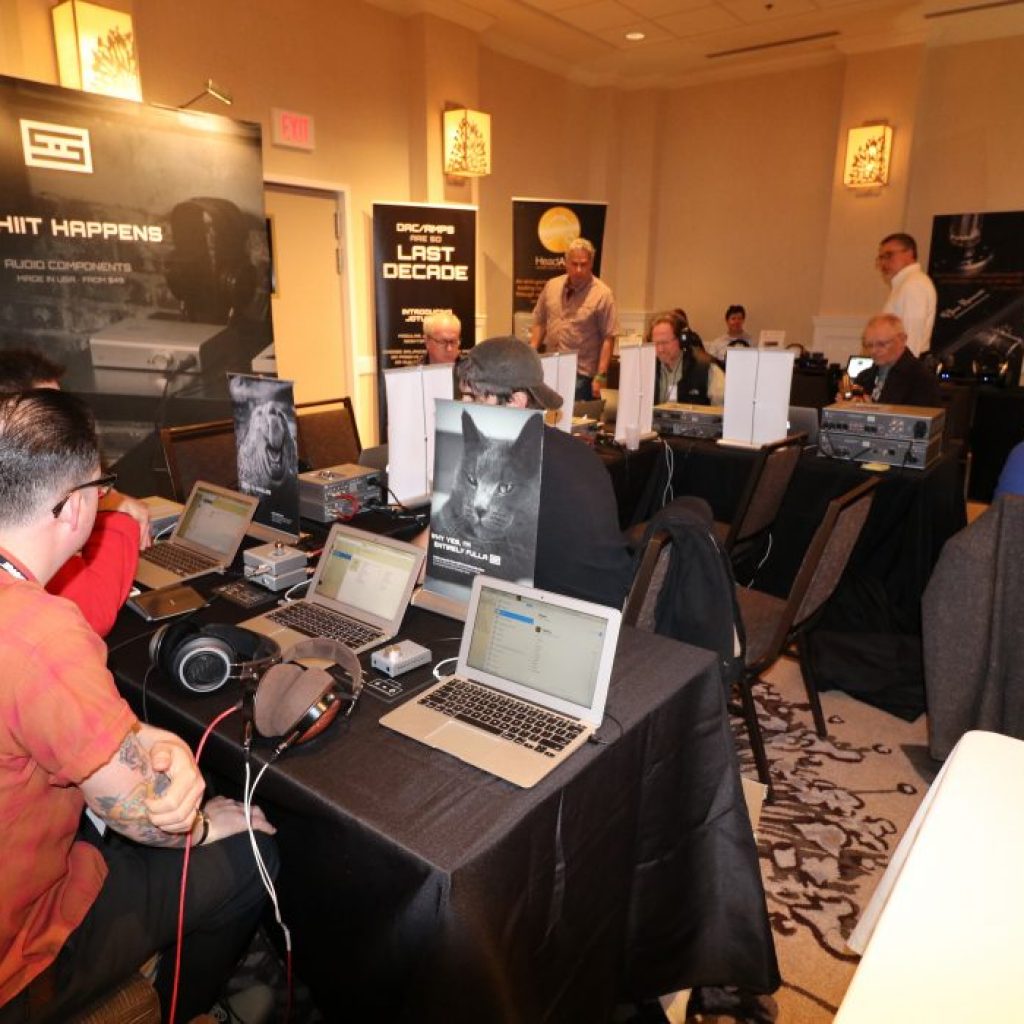 Leading off for me was Schiit Audio. The table was full (I won't say it!) of terrific and affordable gear as Jason brought along the entire line of headphone products. Plenty of Amps, DAC's and a wide variety of headphone options for plug and play discovery.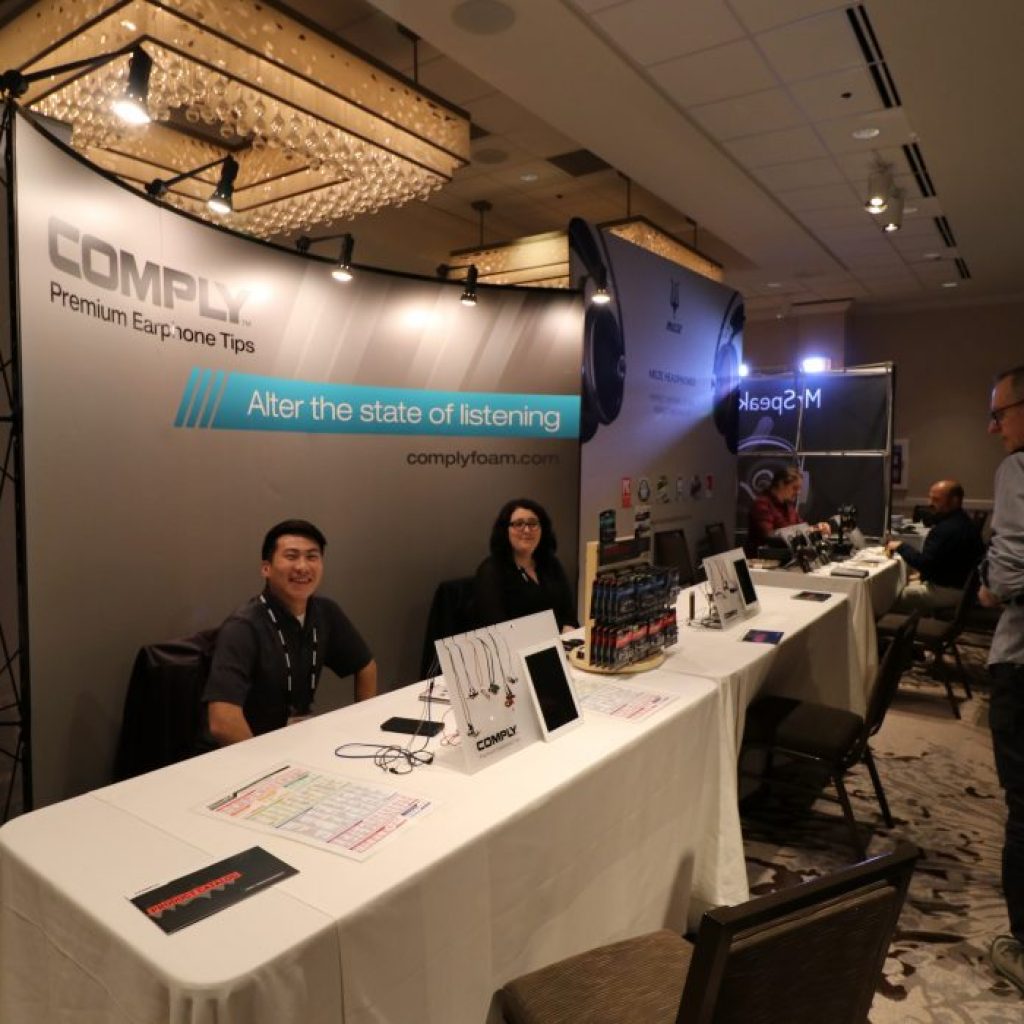 Comply was basking in the glow of their Ear Tip products being picked up by Best Buy! I am a big fan of their Model 500 foam Ear Tips for universal in ear monitor use. You know a product has made the big time when many attending exhibitors use Comply tips on their demo universals. It is exciting to see their success in the mainstream retail market.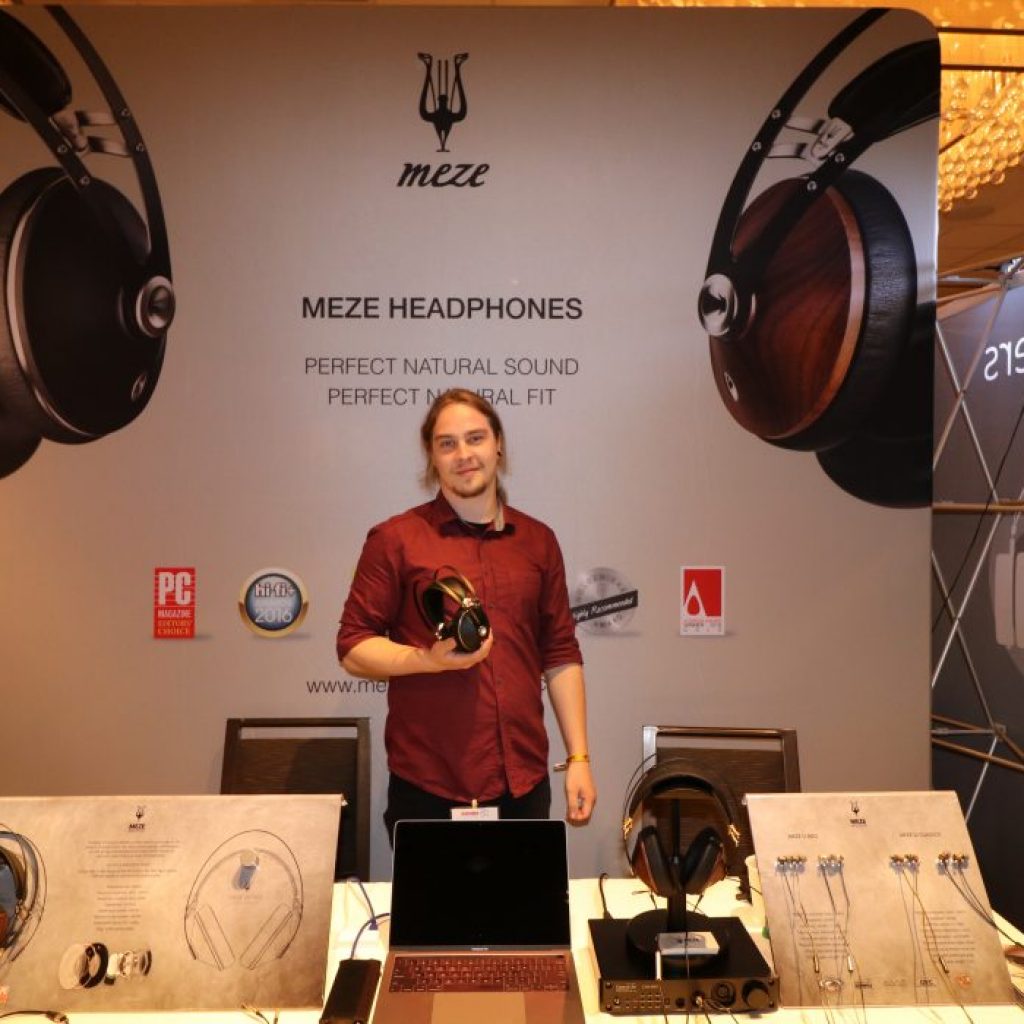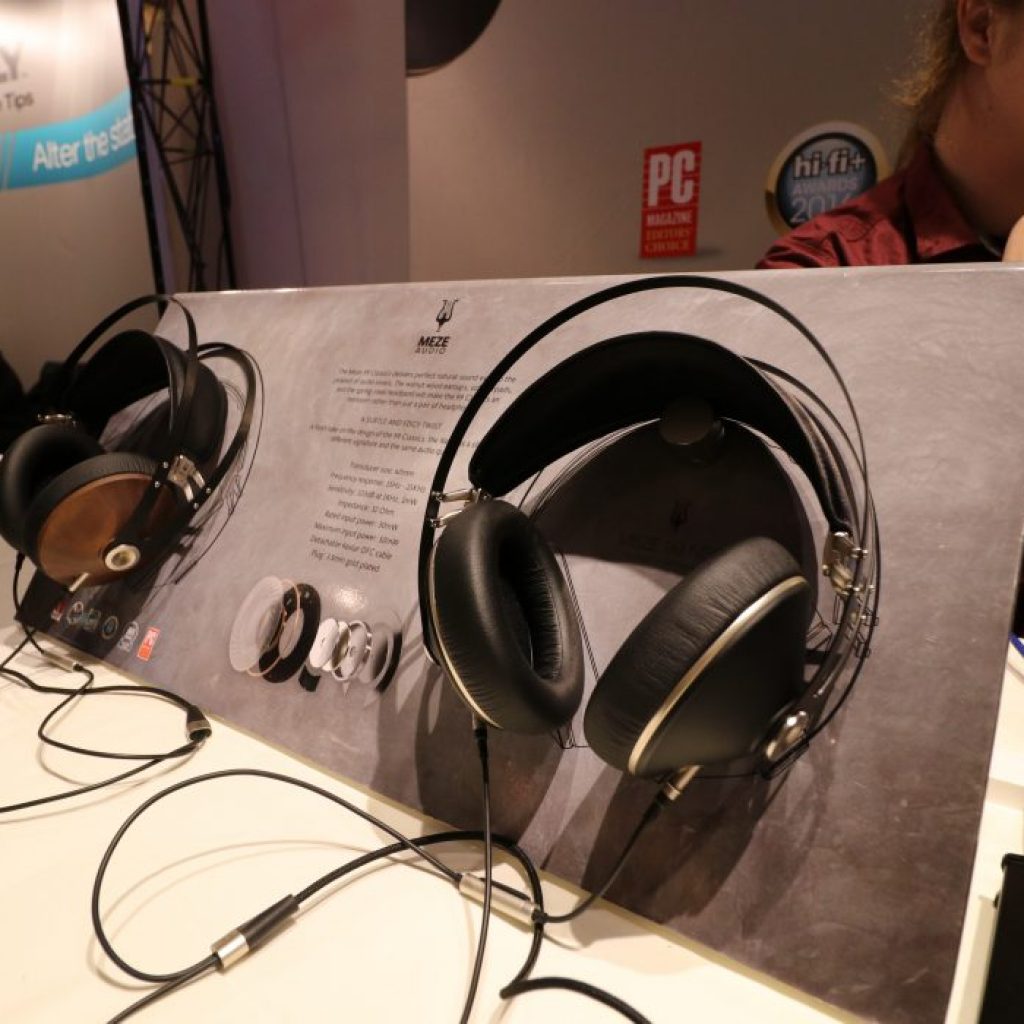 Meze was showing their new more affordable 99 Neo headphones. Using ABS allows them to shave off some of the cost of the wood and to bring their excellent sound at a lower price point of $249 rather than the original $309 for the 99 Classics. Also being shown were their Universal IEM's, the11 NEO Gunmetal and 11 NEO Iridium at $59 and the 12 Classic Gun Metal at $79. Meze is certainly a high value line!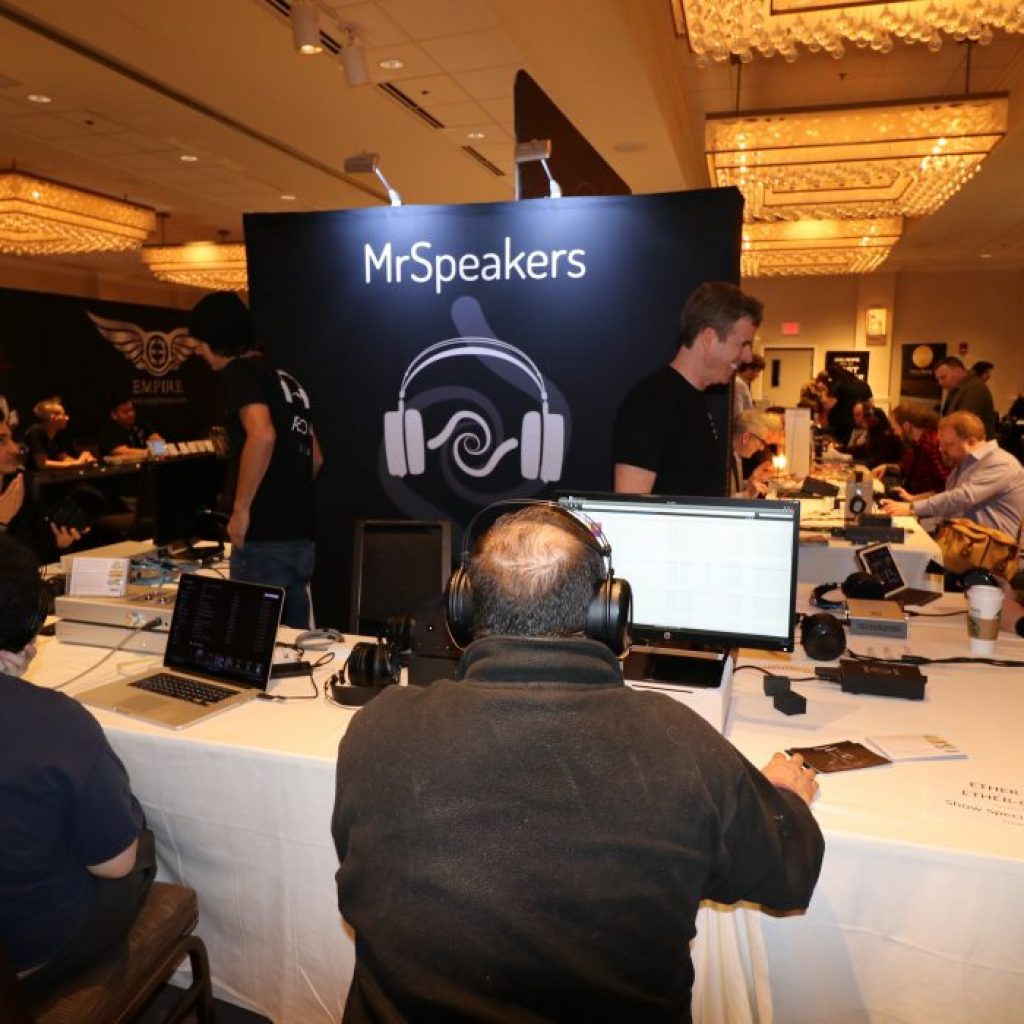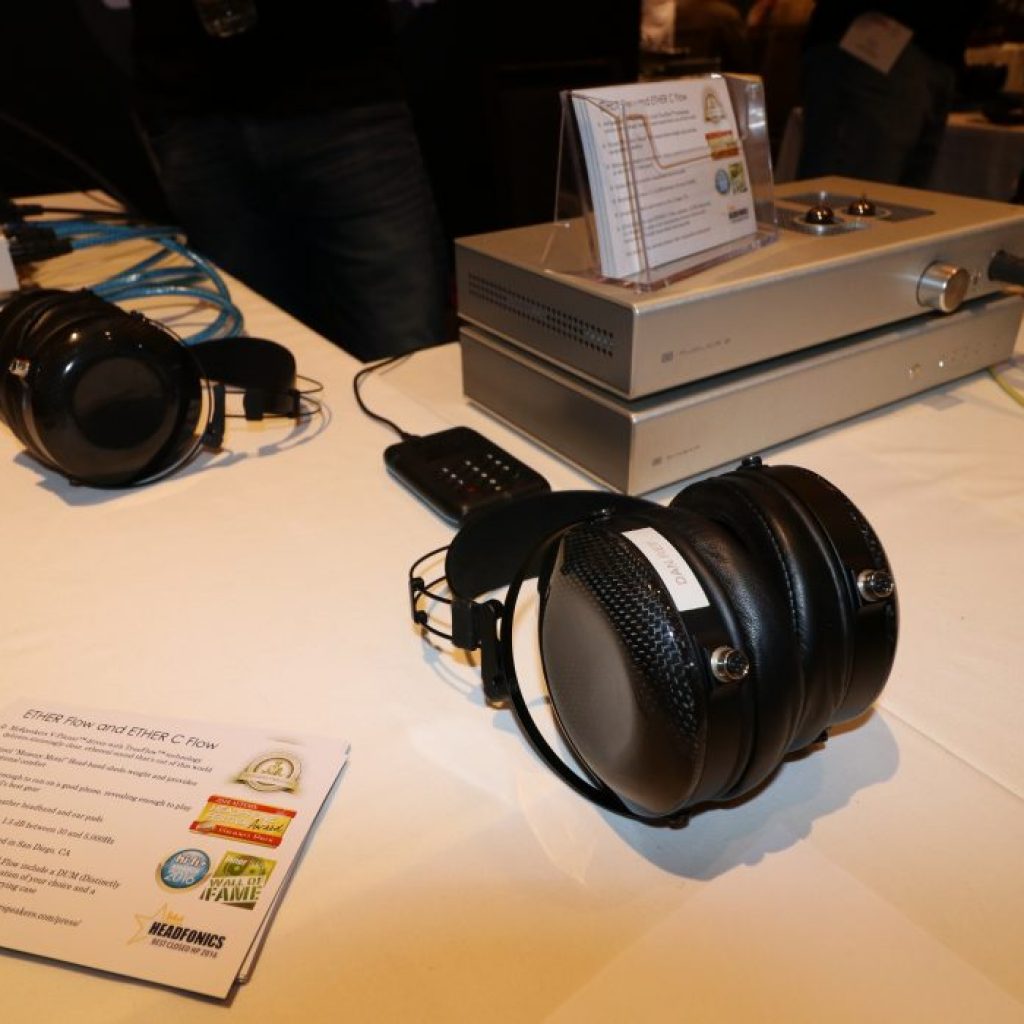 MrSpeakers was there in force with their flagship Ether Flow headphones $1799 – $1849, their Ether C's $1499 – $1549 and their new Aeon Closed-Back headphones $799….Yep, $799. The new Aeons are a phenomenal value. Dan Clark brought his usual array of high performance amps and DAC's to listen with and it made this a must hear booth.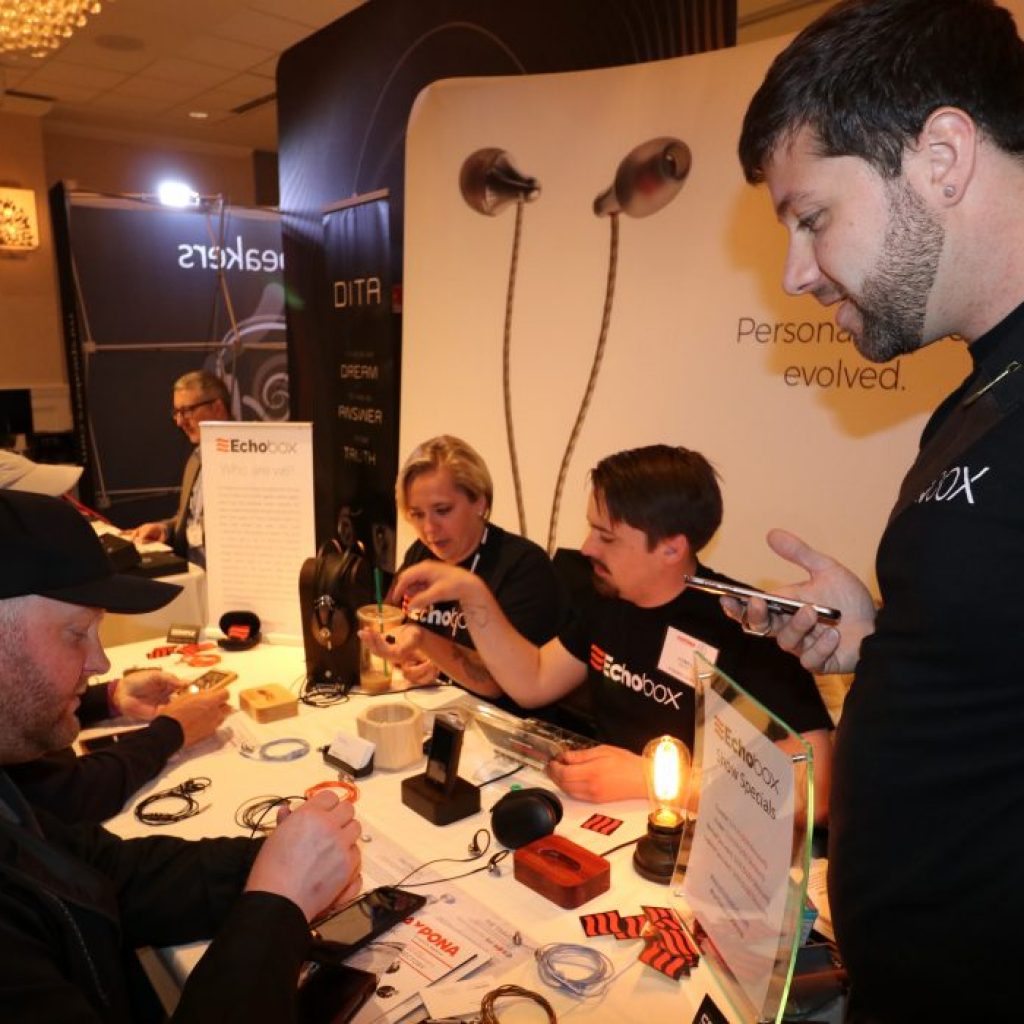 Echobox Audio was showing their Explorer DAP ($599) which is now shipping with final firmware. I always love the flask styling and great sound. Also on hand is their new flagship UIEM, the Nomad N1 currently available as a Pre-Order special at $299 rather than the final $399. Get them now while they are on sale! (https://echobox-audio.myshopify.com/collections/echobox-2017-product-catalog/products/the-nomad-replaceable-cable-titanium-earphone)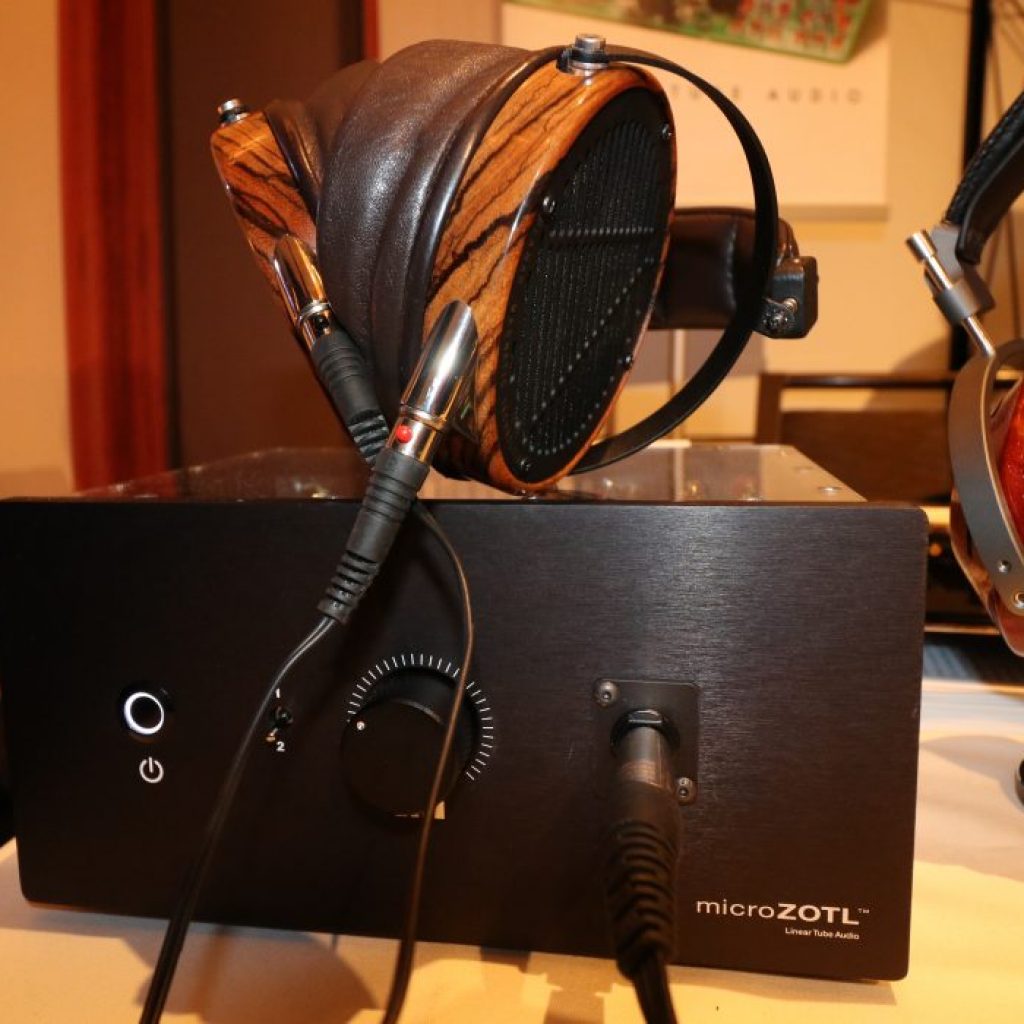 Linear Tube Audio was in town with their David Berning inspired headphone amps. The MZ2 (Starting at $1200, more with options) and the MZ2-S featuring NOS Tubes and some other goodies ($2100+ with options). Considering Berning's amps can go for over $75,000 these are an amazing value utilizing the same full class A circuit. The sound is clear and full while driving several types of headphones. Track one down at a meet and give it a listen!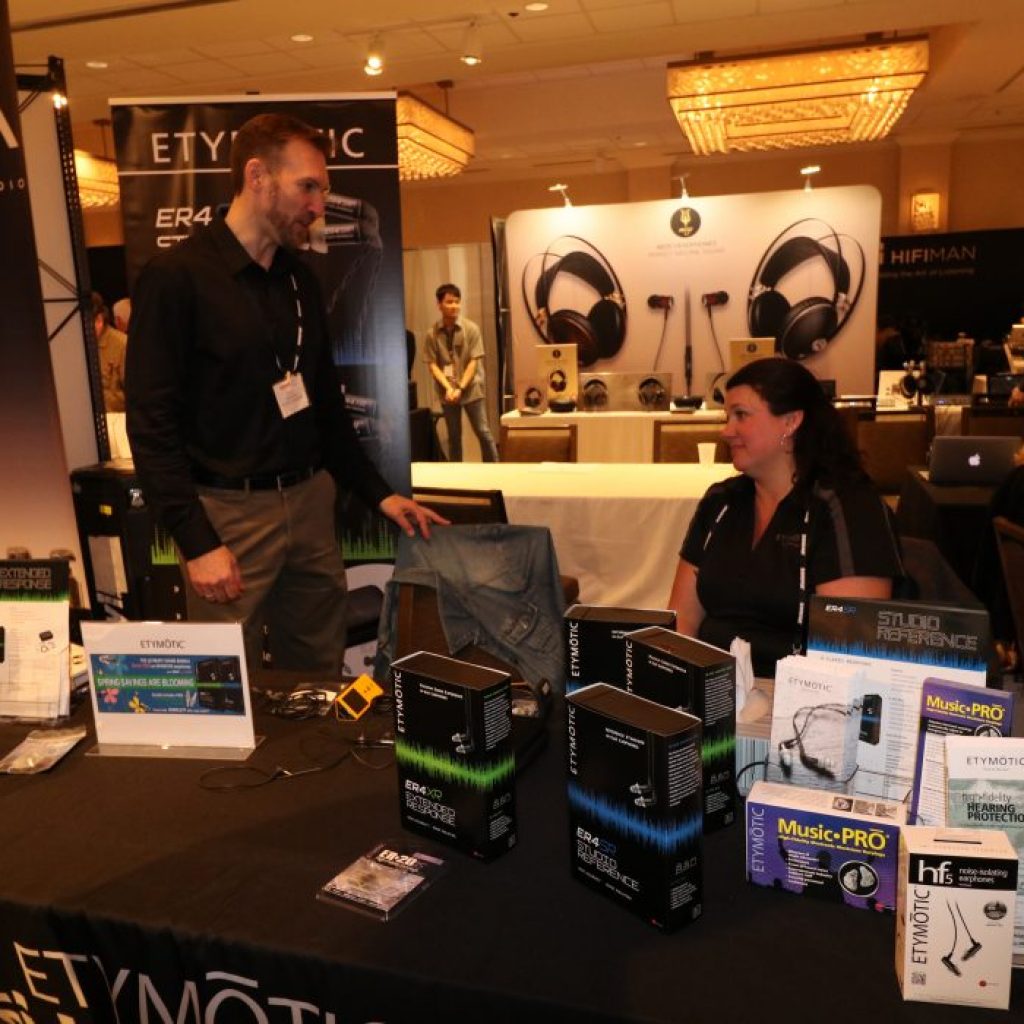 Local firm Etymotic has been bringing universal in ear monitors to the market for many years. They were showing their ER4 Studio Reference ($349) and ER4 Extended Response In ears ($299) as well as some of their other In Ears and ear protection models.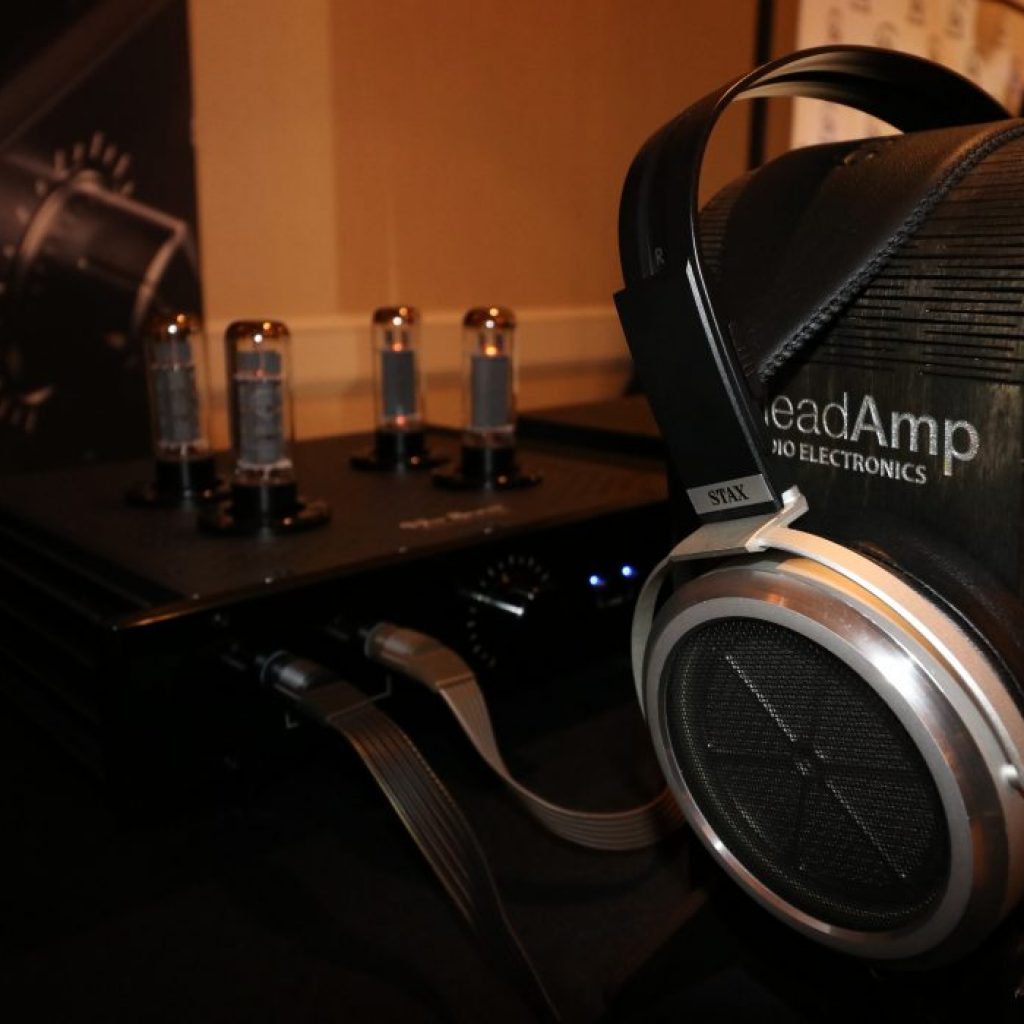 Peter James had the Head Amp table full of aspirational items. The GS-X MK2 headphone amplifier ($2,999) was driving the new Focal Utopia's ($4,000) with custom cables. He also had the Blue Hawaii Electro Static headphone amp (Starting at $5,799) paired with the STAX 009 Ear Speakers ($3,825). All the headphones were on Peter's Bendy Head headphone stands ($129). Head Amp is always popular with one caveat, delivery time. Well that has been cut in half so order away!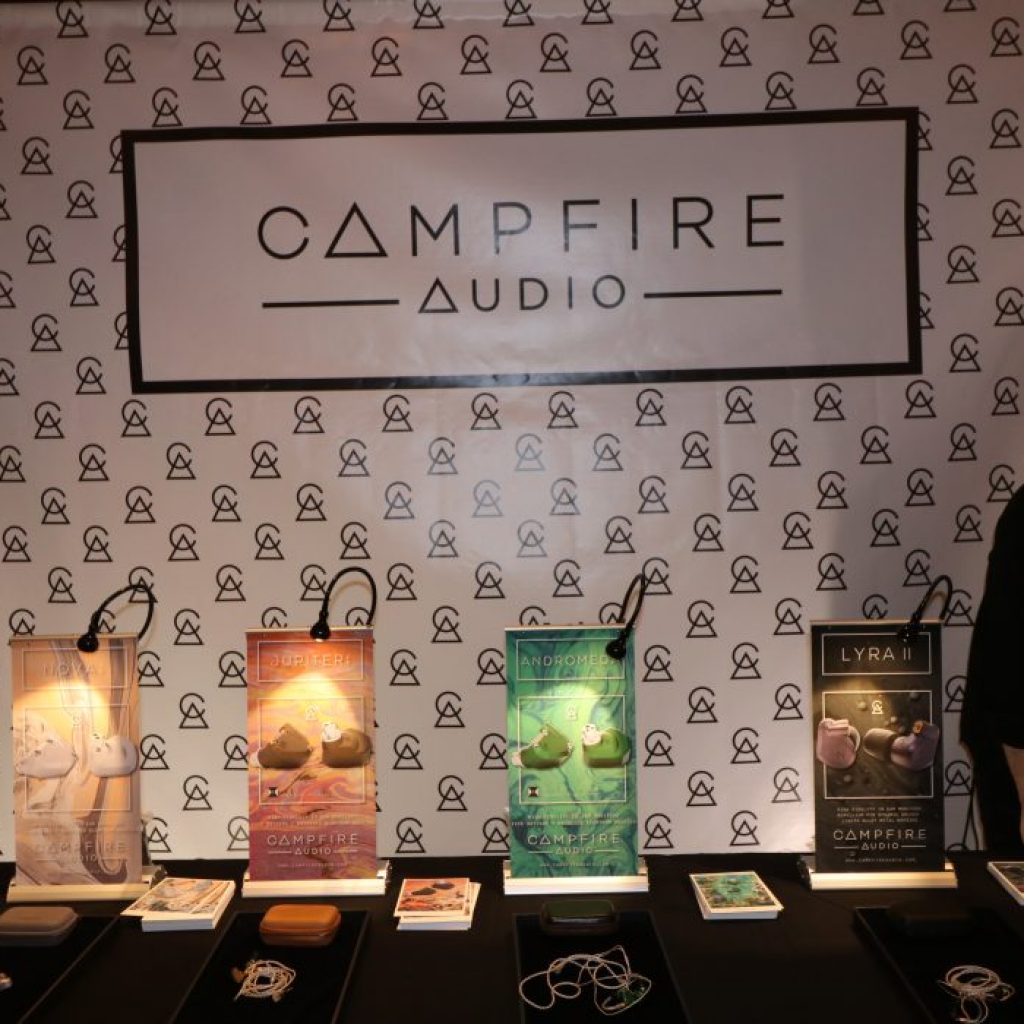 CampFire Audio brought its ever growing line of universal in ear monitors led by the flagship Andromeda ($1,099) Each IEM uses different materials and driver configurations for a variety of high performance sounds and price points. Custom cables are also available from CampFire Audio.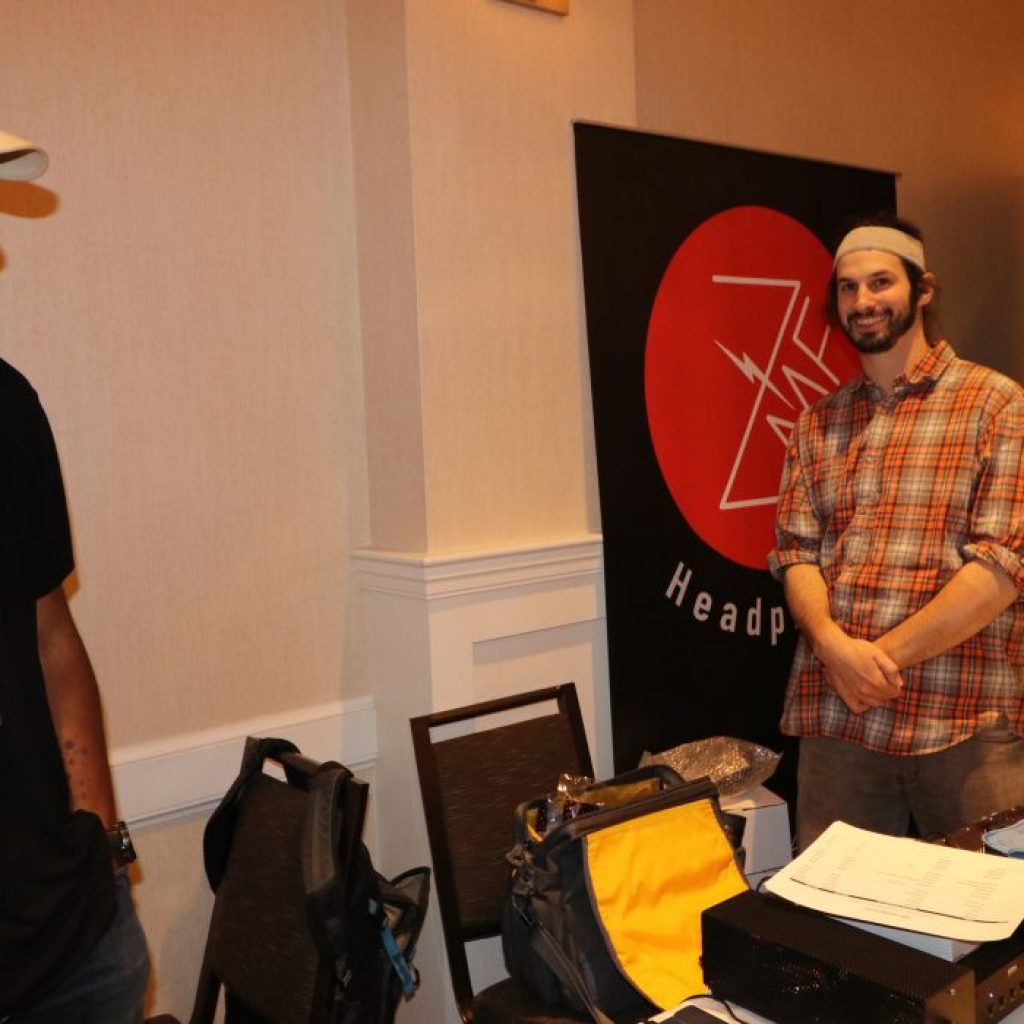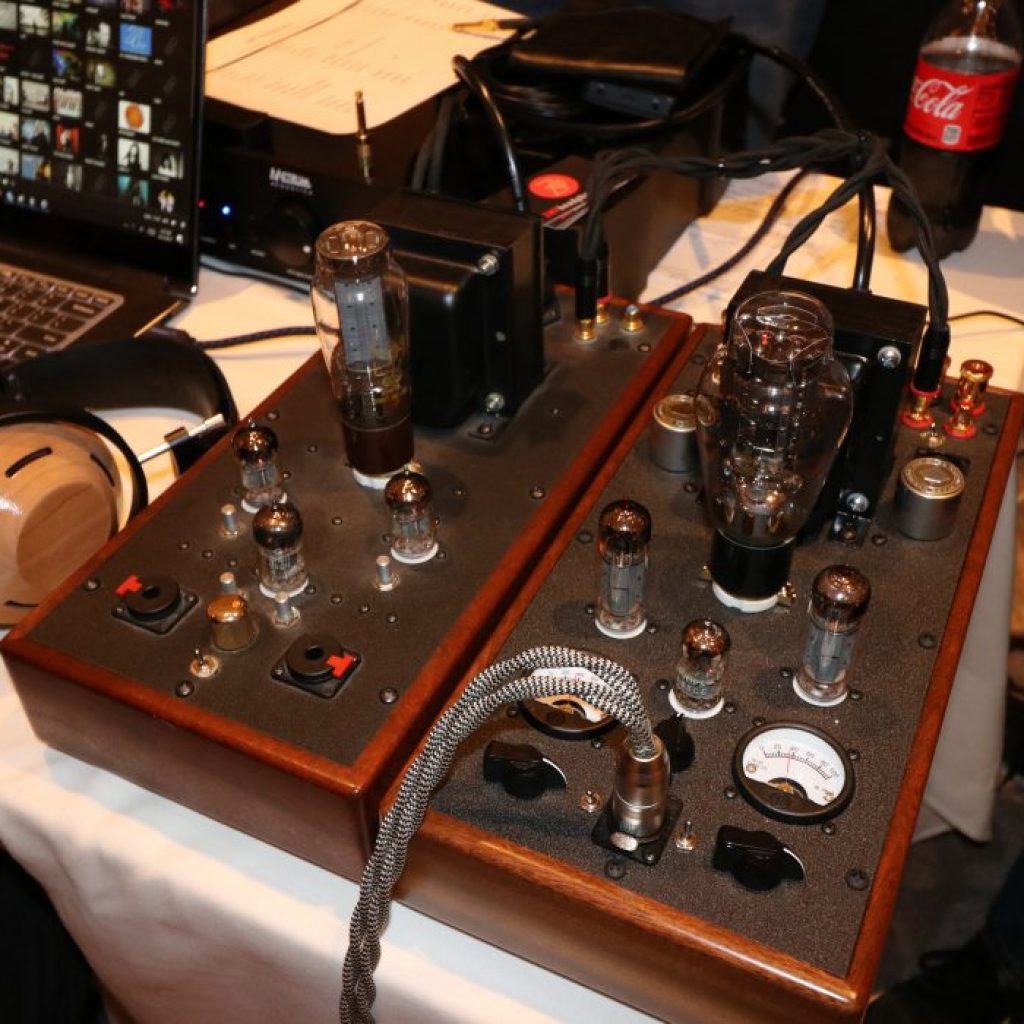 ZMF Headphones have come a long way from founder Zack Mehrbach's original modified Fostex 50's. Now showing his Co-flagship Atticus ($1,299) and Eikon ($999) each could be considered a top flagship can. They do have different driver construction and different voicing so you can buy the pair as a package for $2,099! I personally preferred the Atticus but each was persuasive. I can see why people buy both. Zack had on hand several types of amps so customers could experience them with a variety of Solid State and Tube options.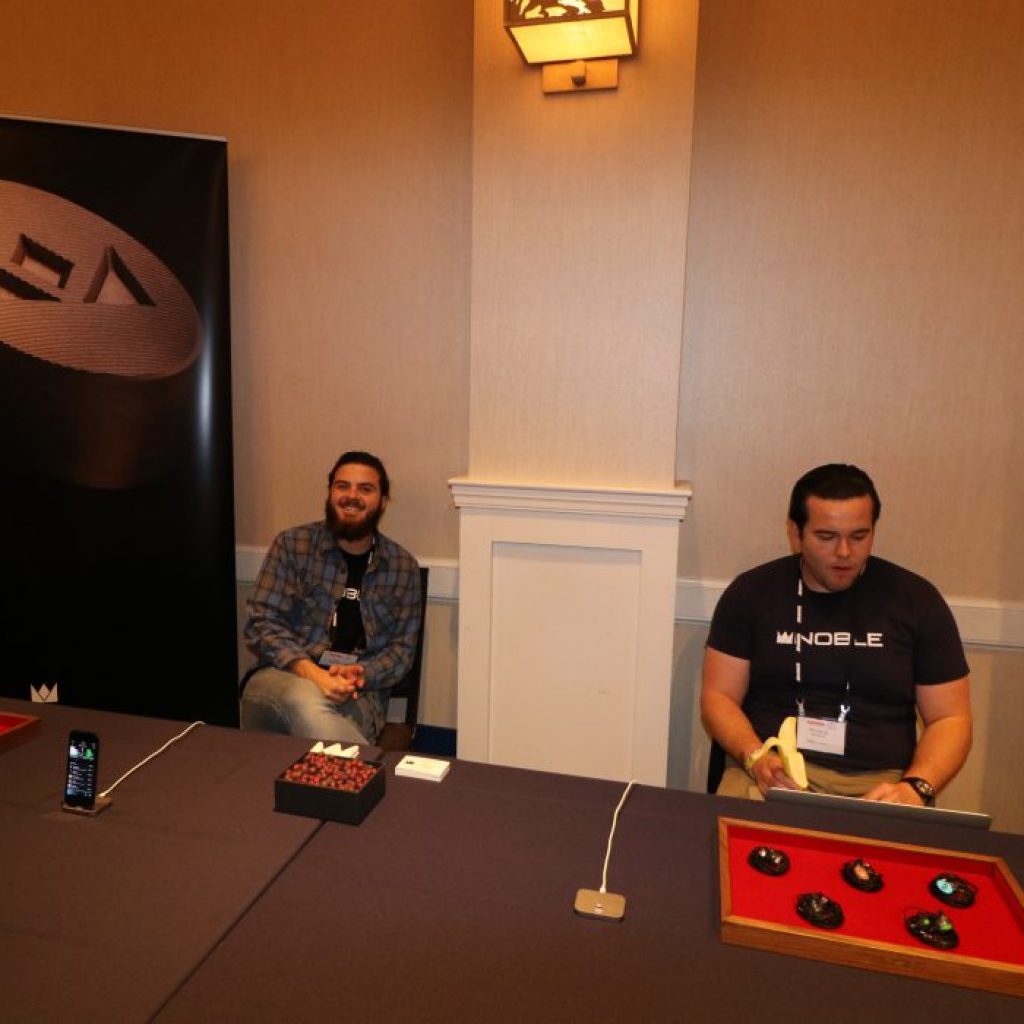 Noble Audio is always a must audition booth at any show. Nick Renfro and Brannan Mason (Co-Owner of Noble Audio) are knowledgable, patient and fun to talk to. Noble Audio had the entire line of Universal In Ear Monitors starting with the Trident ($399) Savanna ($499) Sage ($599) Dulce Bass ($699) Django ($999) as well as the Co-Flagship Encore's ($1,850) and Katana's ($1,850). You can also order Custom IEM's via their Website ( www.nobleaudio.com ). I own the Kaiser 10's and have the Encore's coming in for review. Summer will be fun!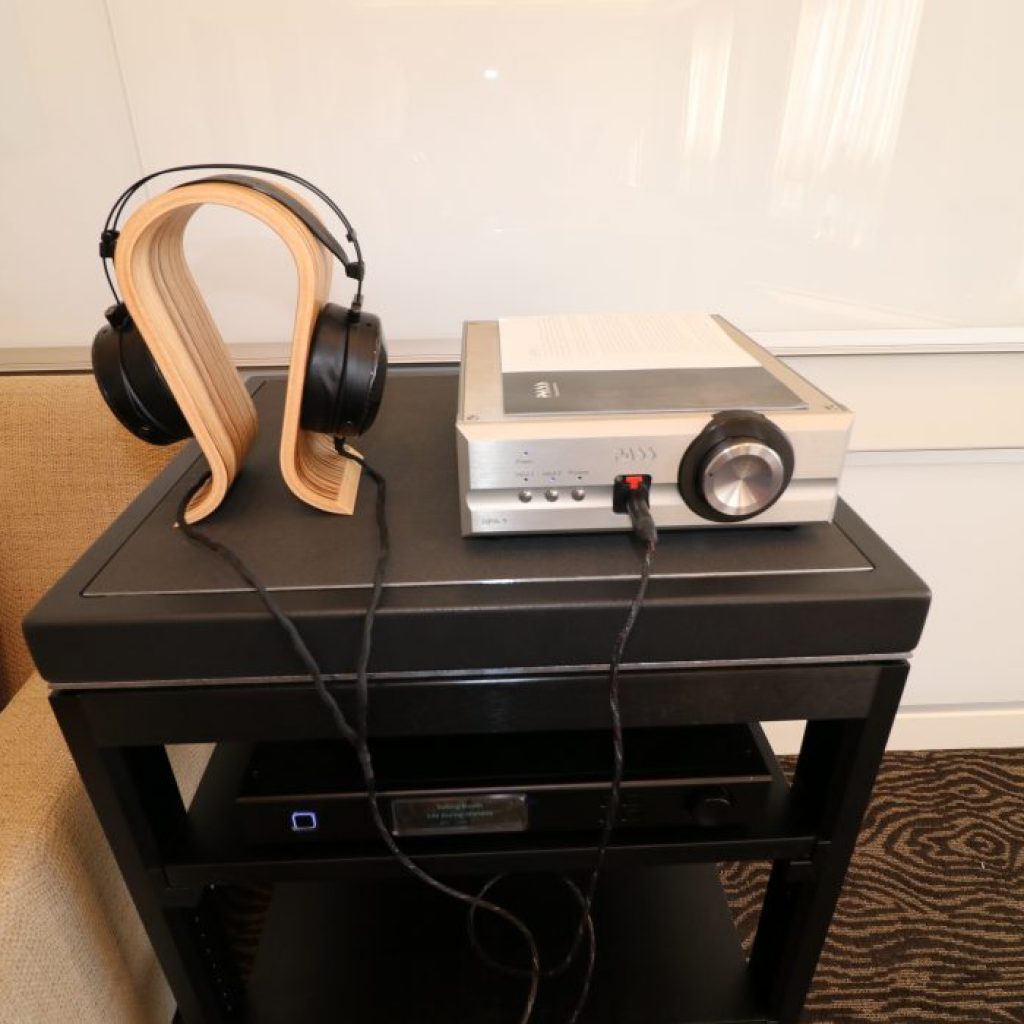 Pass Labs had their HPA-1 headphone amp ($3,500) hiding in their main exhibit upstairs. I was able to spend some time with it and the MrSpeakers Ether C Flow headphones. The combination was outstanding with speed and clarity. I have the HPA-1 coming in for review so stay tuned for more about this top level solid state headphone amp.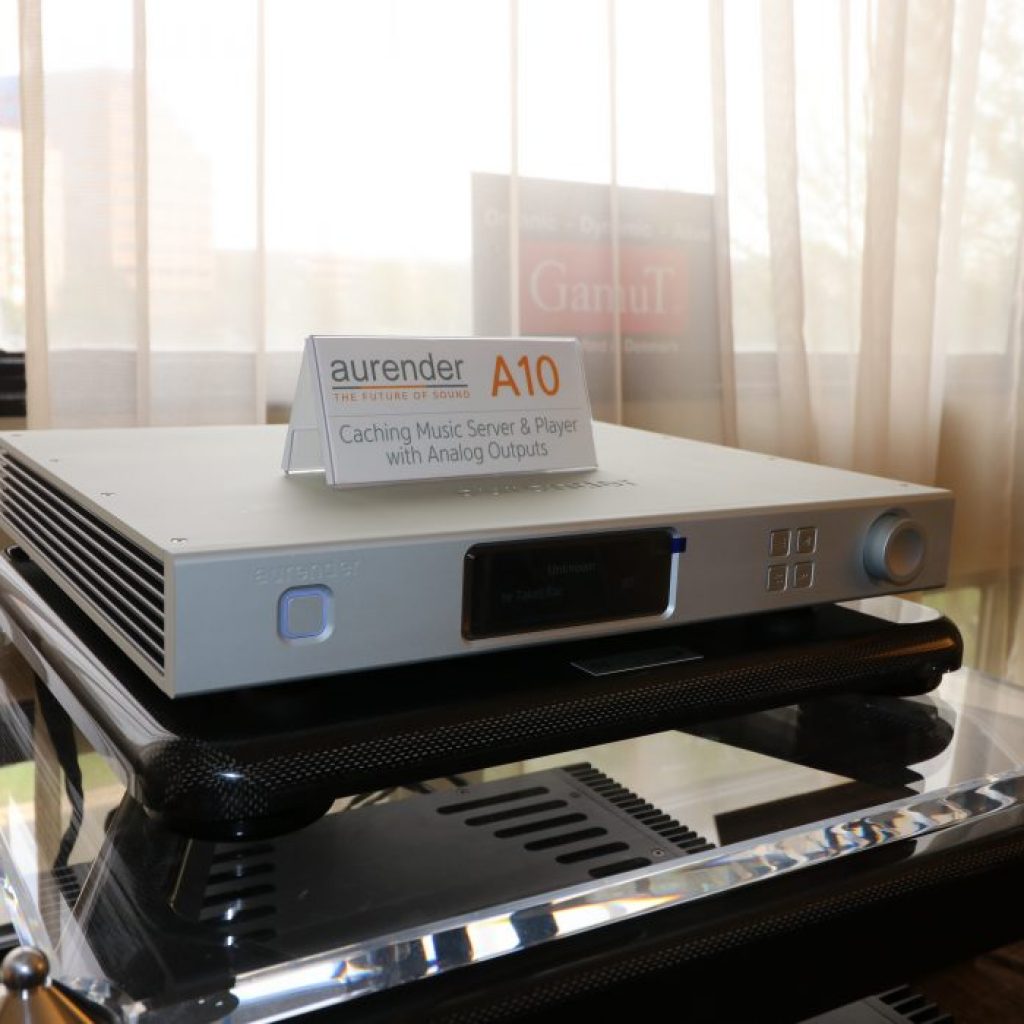 Aurender makes some of the worlds best Music servers priced at up to $17,500 for the W20. The A10 ($5,500) is their first foray into a combined server/DAC. Add an amp and some headphones and you have a versatile and high performance system. The A10 will also be in shortly for review. Stay tuned!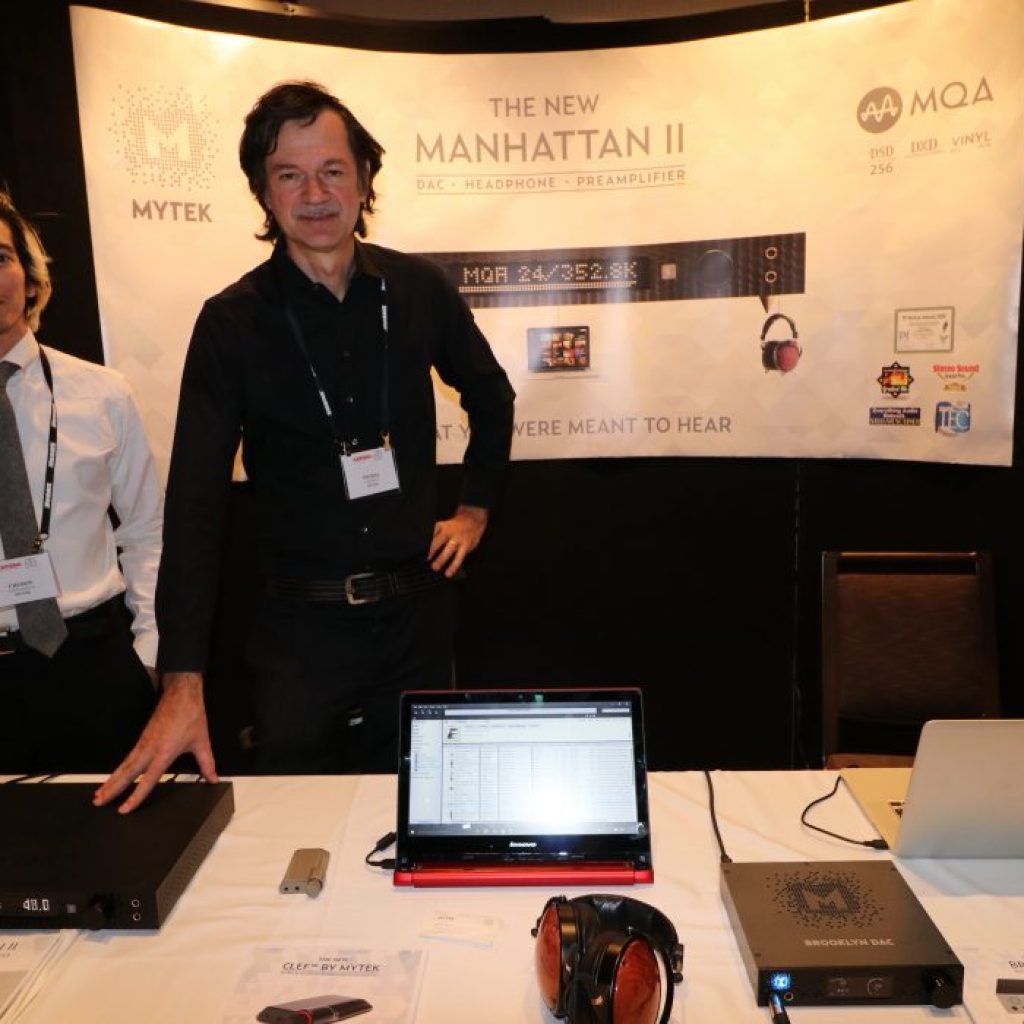 Mytek Digital was showing their highly regarded Brooklyn DAC/Amp ($1,995) as well as their new Manhattan II flagship DAC/Pre-amp/headphone amp ($5,995 and up depending on add on card options) Coming from the Pro Audio side Mytek's gear is always highly versatile and high performance.
Four years ago when the first Ear Gear was held at Axpona there were only a handful of exhibitors. Now is it a major part of the biggest show in the US. If you have never been to Axpona I would put it on your calendar April 13-15, 2018 at the Renaissance Schaumburg Hotel and convention center. It is certainly on my calendar! Thanks to Steve Davis and the Axpona team for continuing to keep a spotlight on personal audio!