Axpona has been growing rapidly since its first show with over 7000 in attendance this year and they have outgrown the hotel space at the Westin and will be moving to the Renaissance next year. The show was impressive and professionally run. Rooms were crowded and the Ear Gear Expo was jammed packed, with exciting new products being introduced, and many companies showing prototypes. Noticeable at this show was younger millennial show attendees. The coverage is being sponsored by Noble Audio and we appreciate all that Noble does for our site. This was my first time at Axpona and unfortunately I did not get to roll into Chicago to see the sights, but was enamored with the hospitality that the crew at Axpona provided. Outstanding show, which I thoroughly enjoyed, so here we go; the first part of my coverage.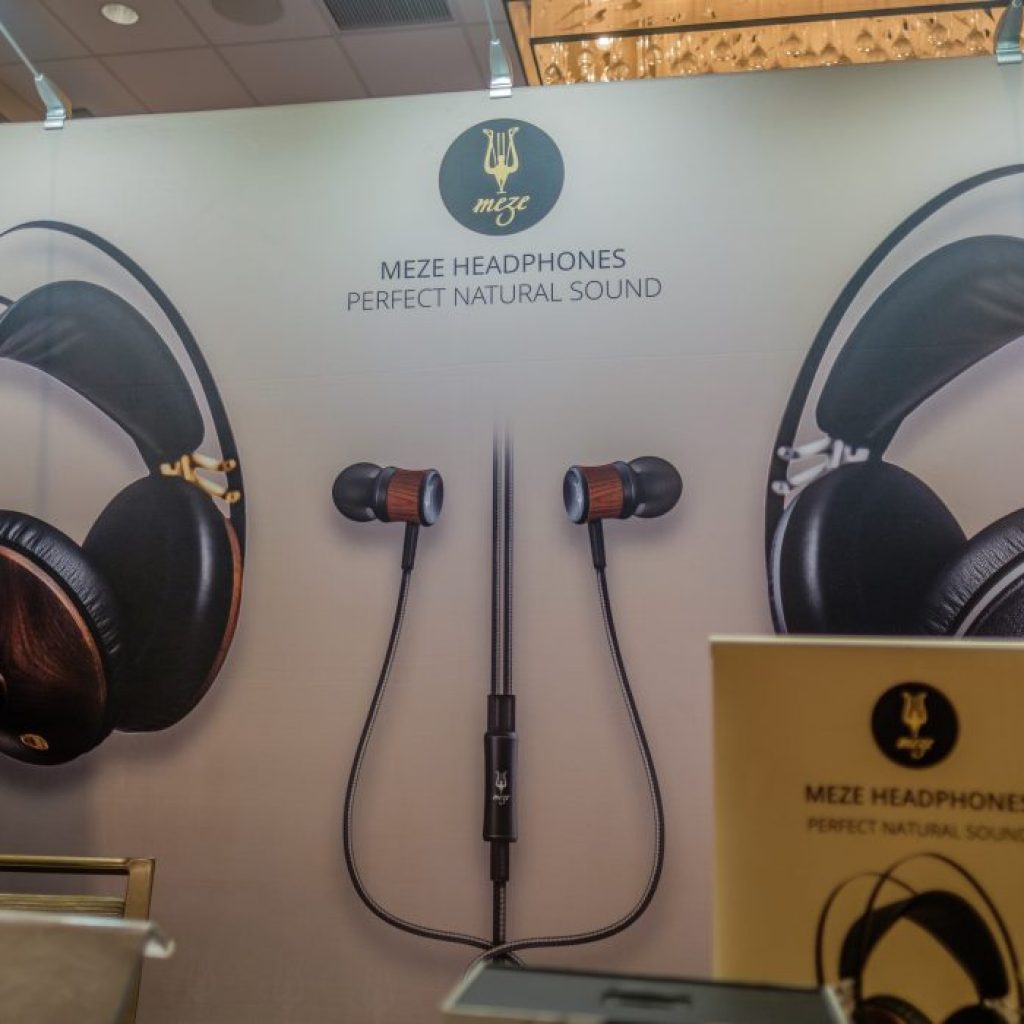 Meze was showing their outstanding value line of products. Eric Neff covered their lineup extensively in our leadoff coverage.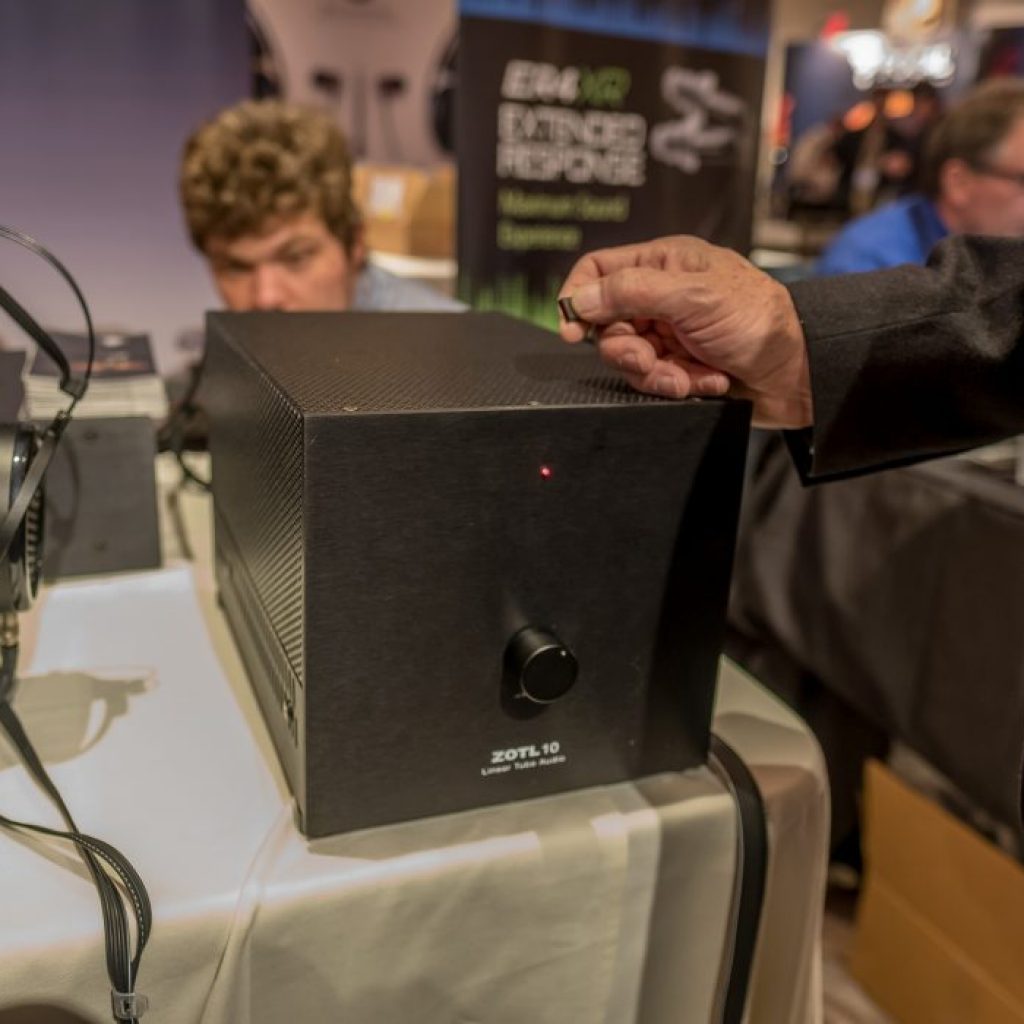 Will from Linear Tube Audio had a new prototype Electrostatic amplifier being shown for the first time with the MrSpeakers designed electrostatic headphone. The prototype still being developed and is promising. No price was announced.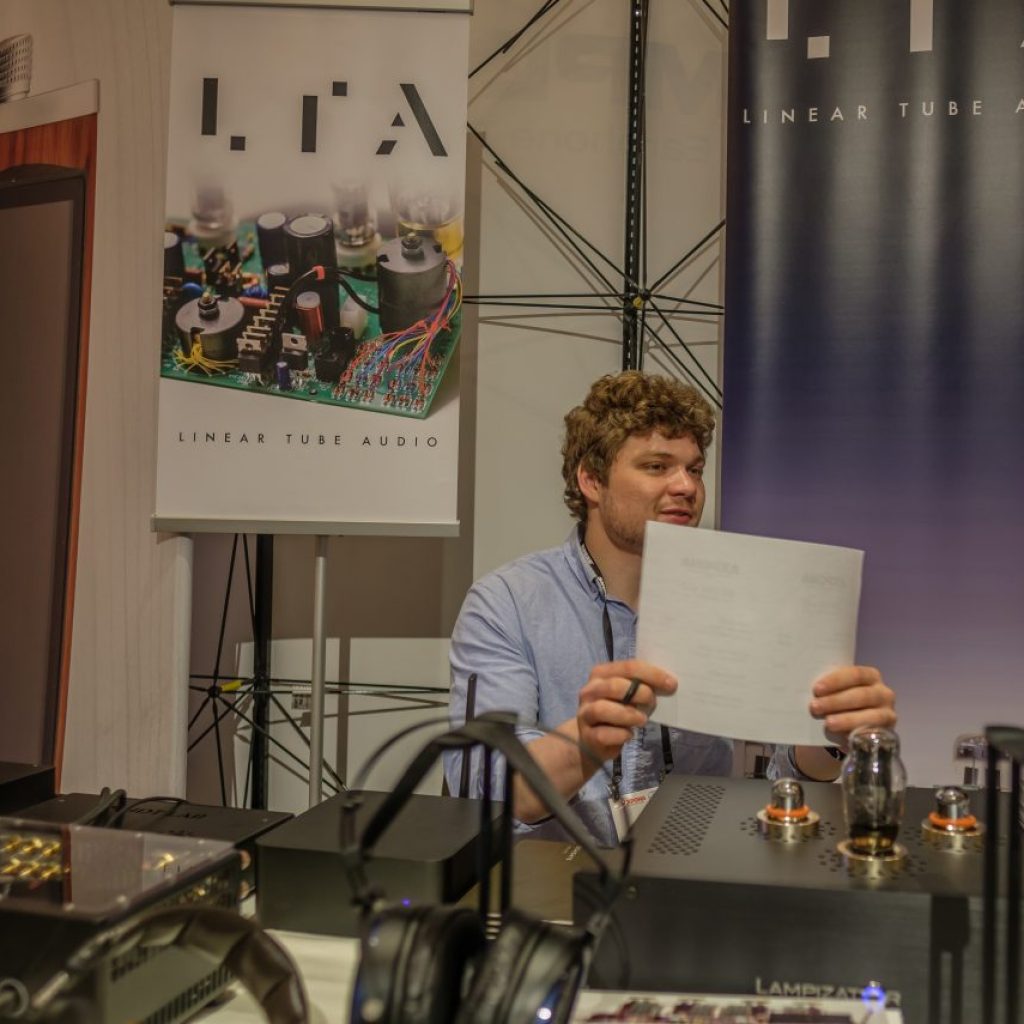 The MZ2, Berning designed, amplifier priced at $1200 is an outstanding value. The amp, designed by David Berning, is handmade near Washington DC and will drive both headphones and high efficiency speakers 95DB or higher. The transformer-less design eliminates distortion and optimizes tube life. Well made with sound that is exceptional, the MZ2 is a winner for any enthusiast and available at an attractive price. Made in the USA by caring and passionate music lovers.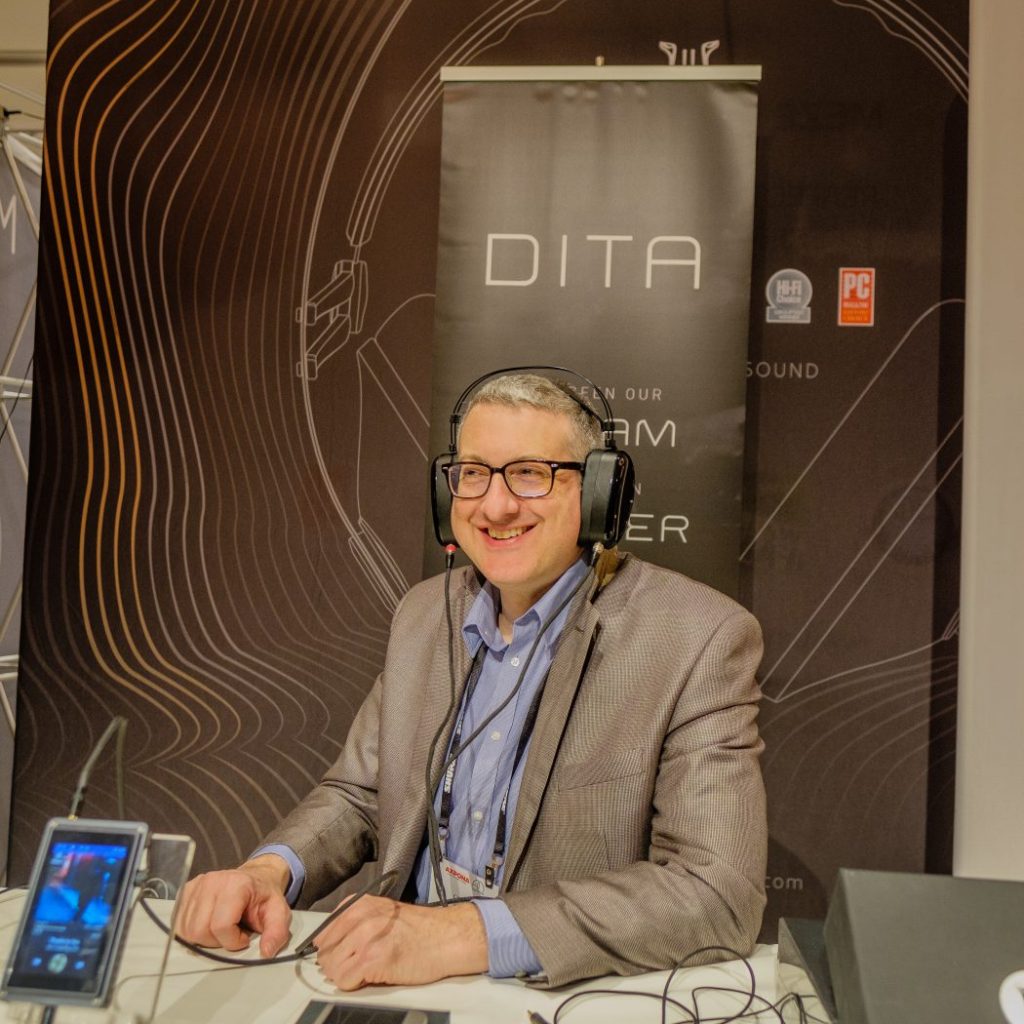 Chris Zania was showing the Opus product along with the Dita line.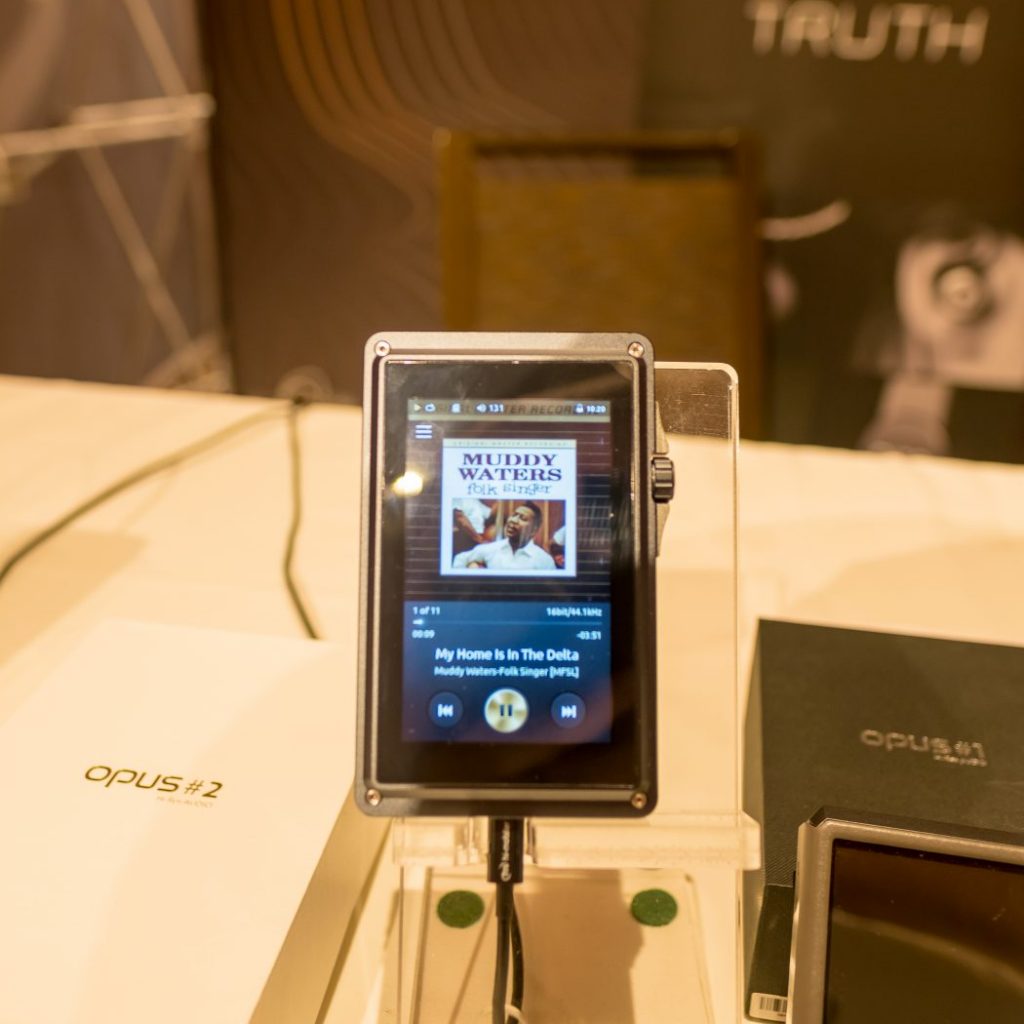 The Opus 2 does DSD native and offers a micro SD card slot with a 128G capacity and is capable of decoding high resolution files up to 32 bit/384 kHz. Priced at $1299 with a clean pristine sound that was musical. The Sabre 9018 dac used was able to extract excellent inner detail and the Opus 2 was making music.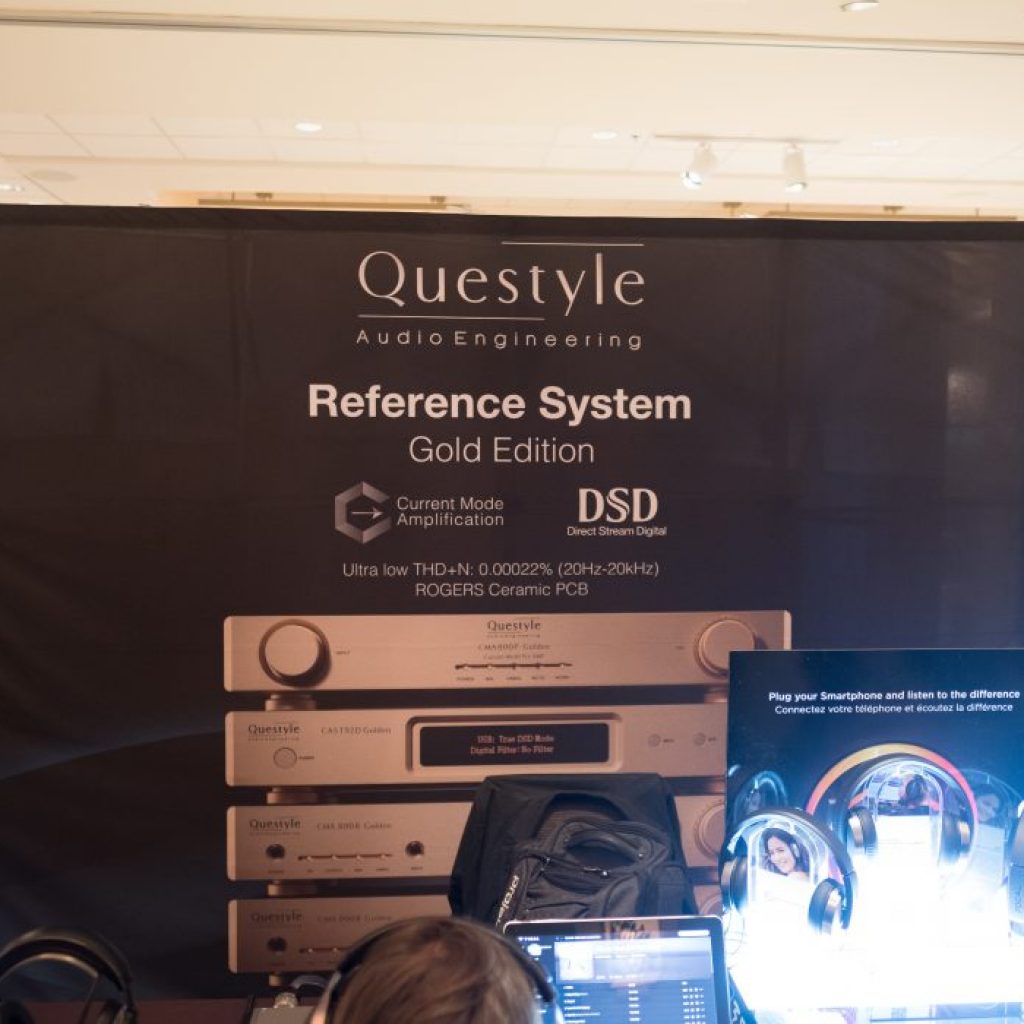 Bruce Ball, always entertaining at shows, arranged 7 tables for Questyle, Focal, Kimber Kable, Meze and Sony which were showing state of the art products that were drawing crowds to the listening stations. The Questyle Reference Stack, The CAS192D Golden: $3000, The CMA800P Golden $3500 USD, and The CMA800R Golden $3000 . The system comprised of a preamplifier, digital converter and two amplifiers makes exceptional and state of the art sound. Gary Barker reviewed the system in detail here: headphone.guru/what-dreams-are-made-of-the-questyle-audio-gold-stack-reference-system/. The amazing system has transparency and dynamics to die for and is the final system for any enthusiast. This is an Endgame solution.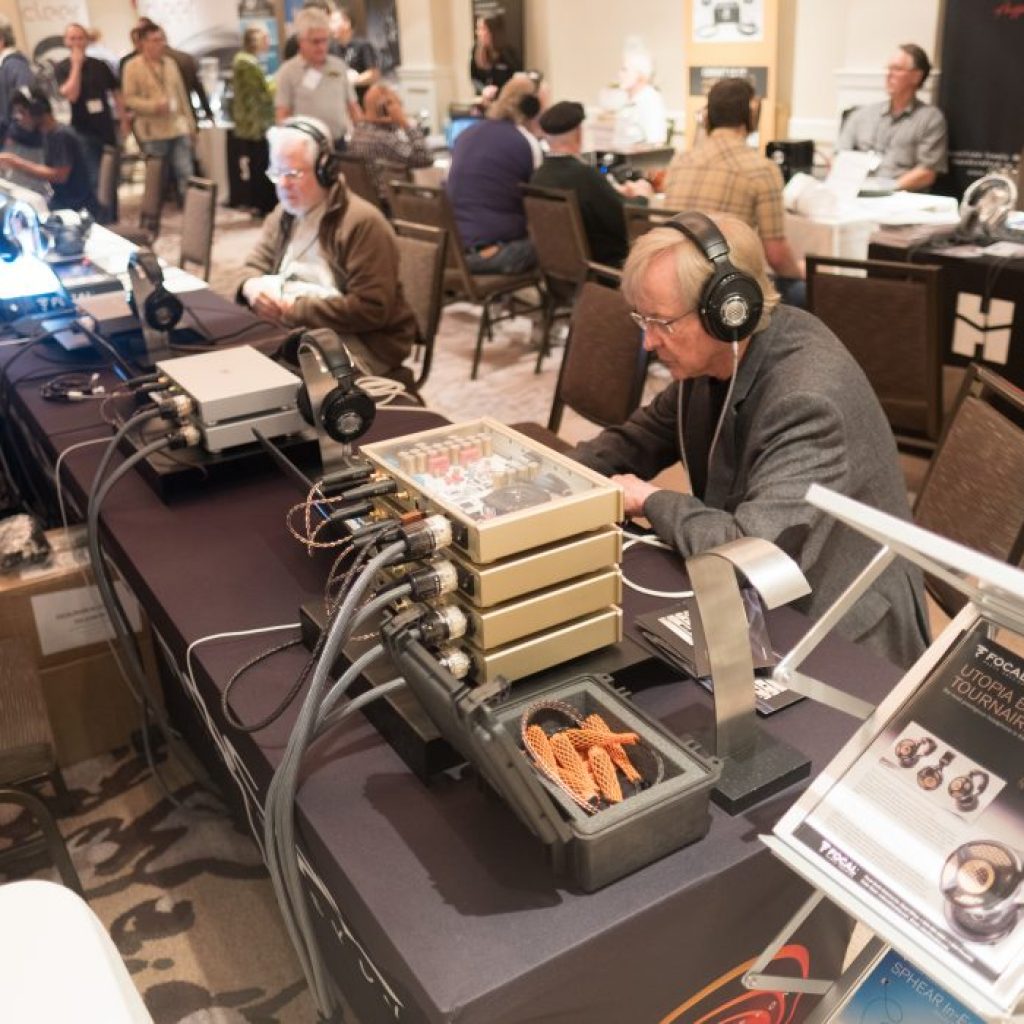 In deep concentration with the 4K Focal Utopia to the $13500 Gold Stack had this show attendee in deep and rewarding listening mode.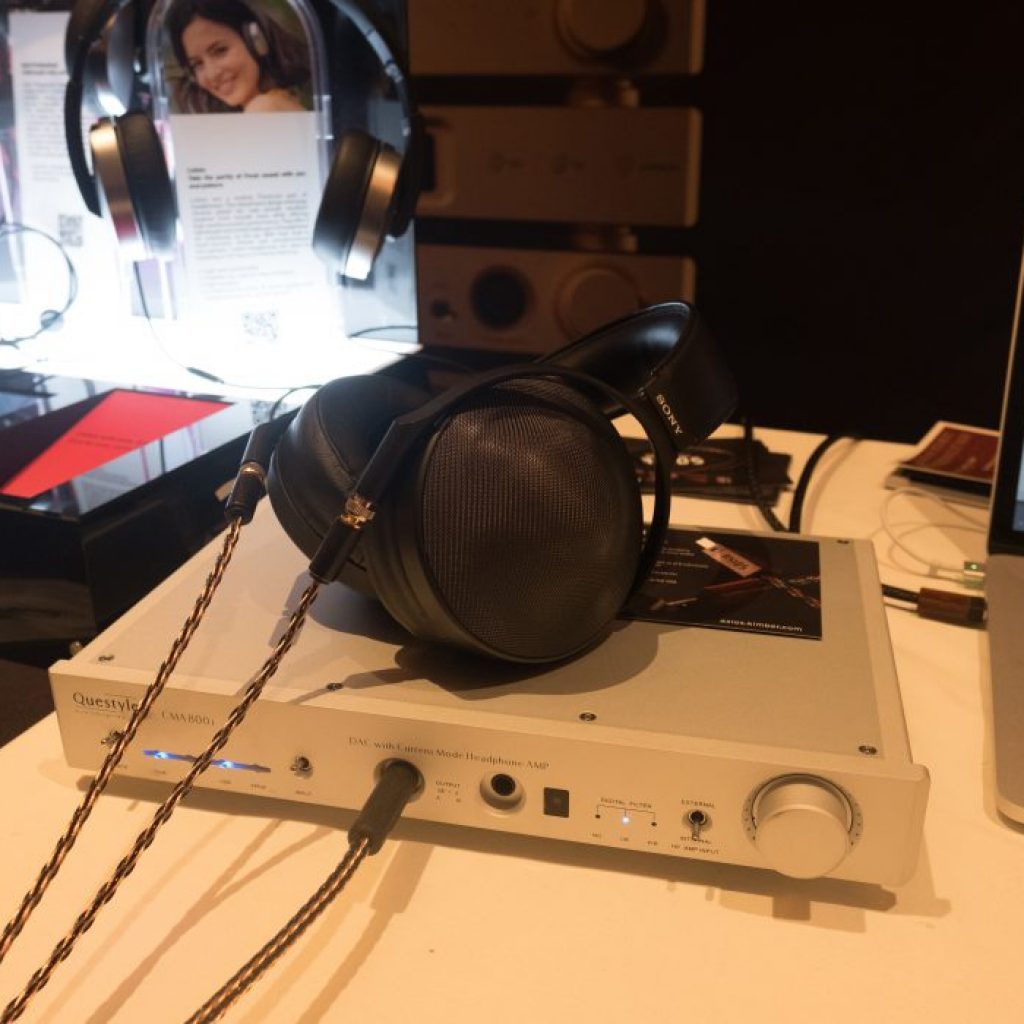 The Sony MDR 71R closed headphone$2299 was exceptional paired with the Questyle 800I DAC/amplifier priced at $2499.00 The sound was transparent with excellent resolution an musicality. The MDR71R brought back memories of the R10 headphone which was exceptional. The 800I represents reference quality sound at value oriented pricing. Exceptional system and a serious contender for overall best value in personal audio.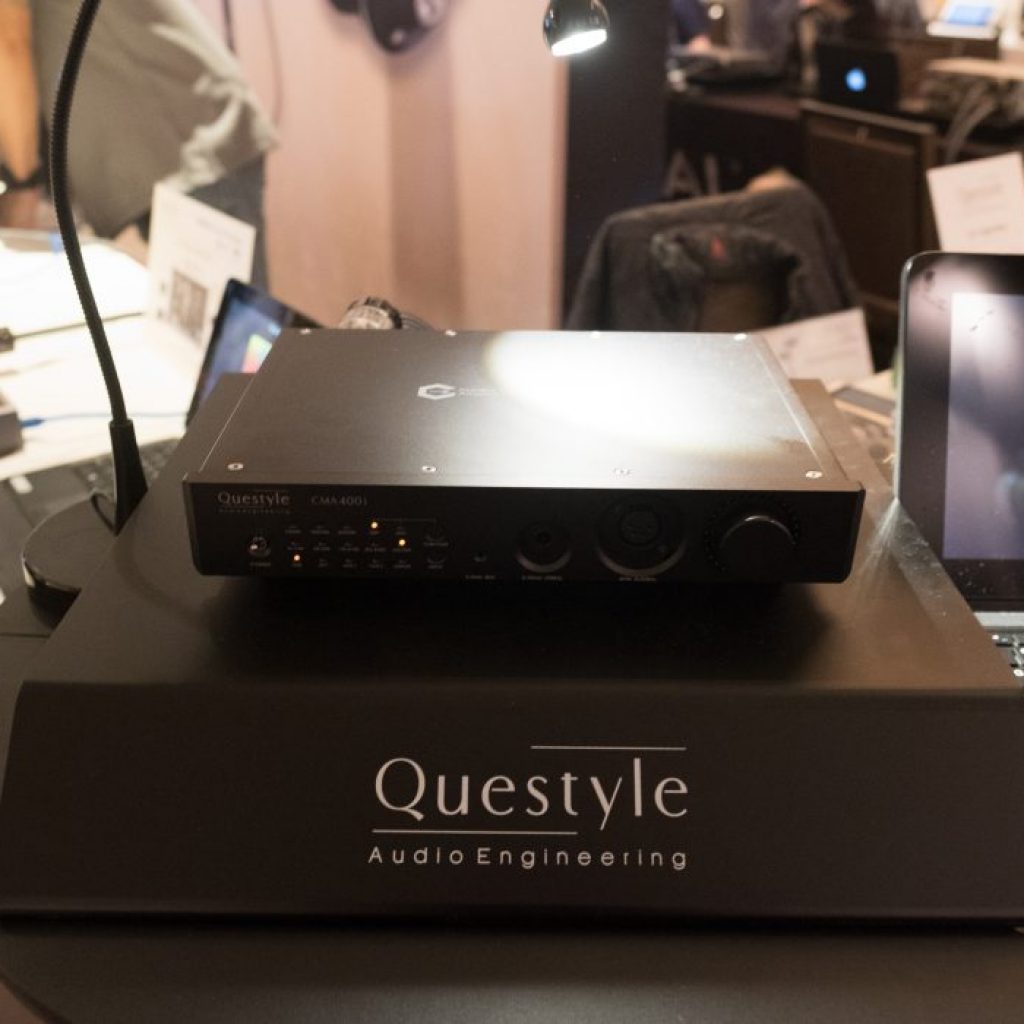 The new Questyle Prototype amplifier/Dac soon to be released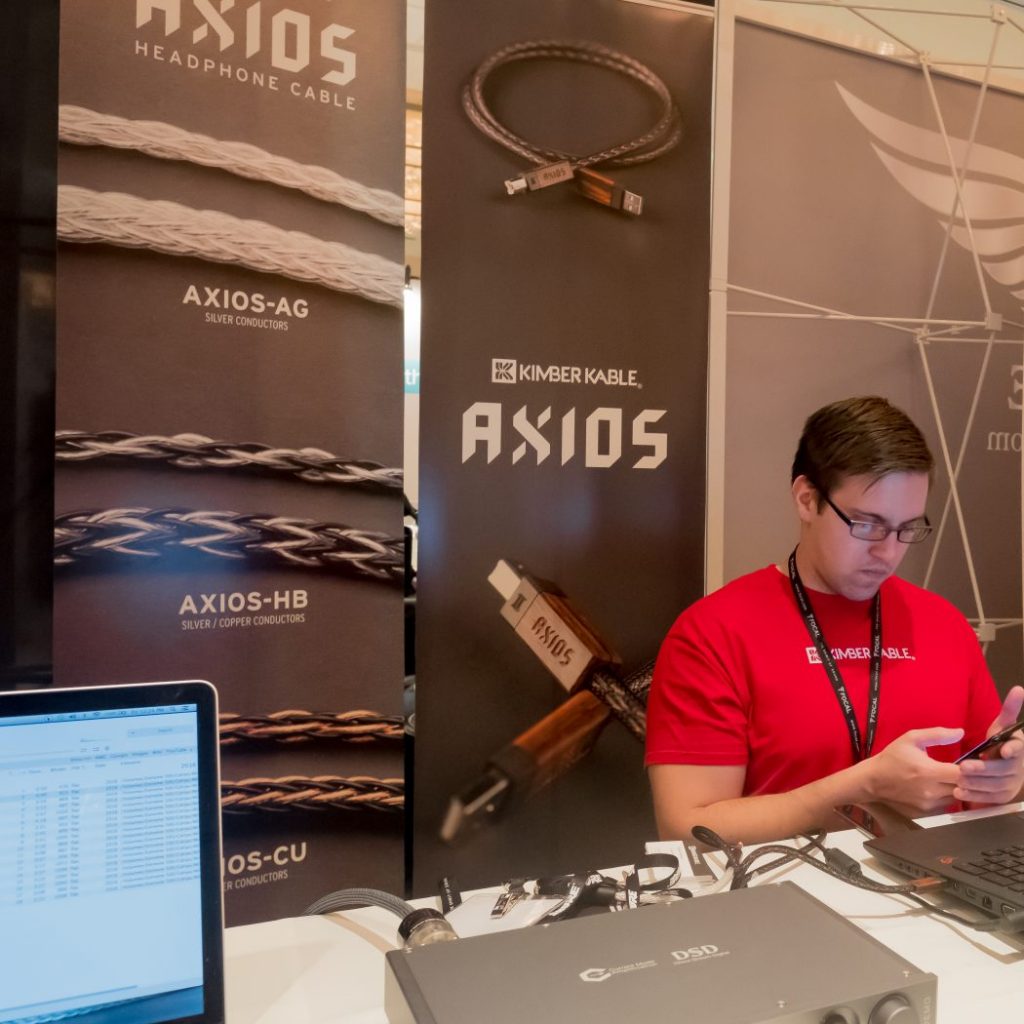 Kimber Kable had their reference Axiom cables for the Utopia on display. The sound coming from the cables take the Utopia to the next level. The cable utilizes a very flexible OFHC copper wire braid comprised of 16 FEP insulated 24 gauge stranded conductors and is priced at $698 and is hand made for a wide variety of headphones.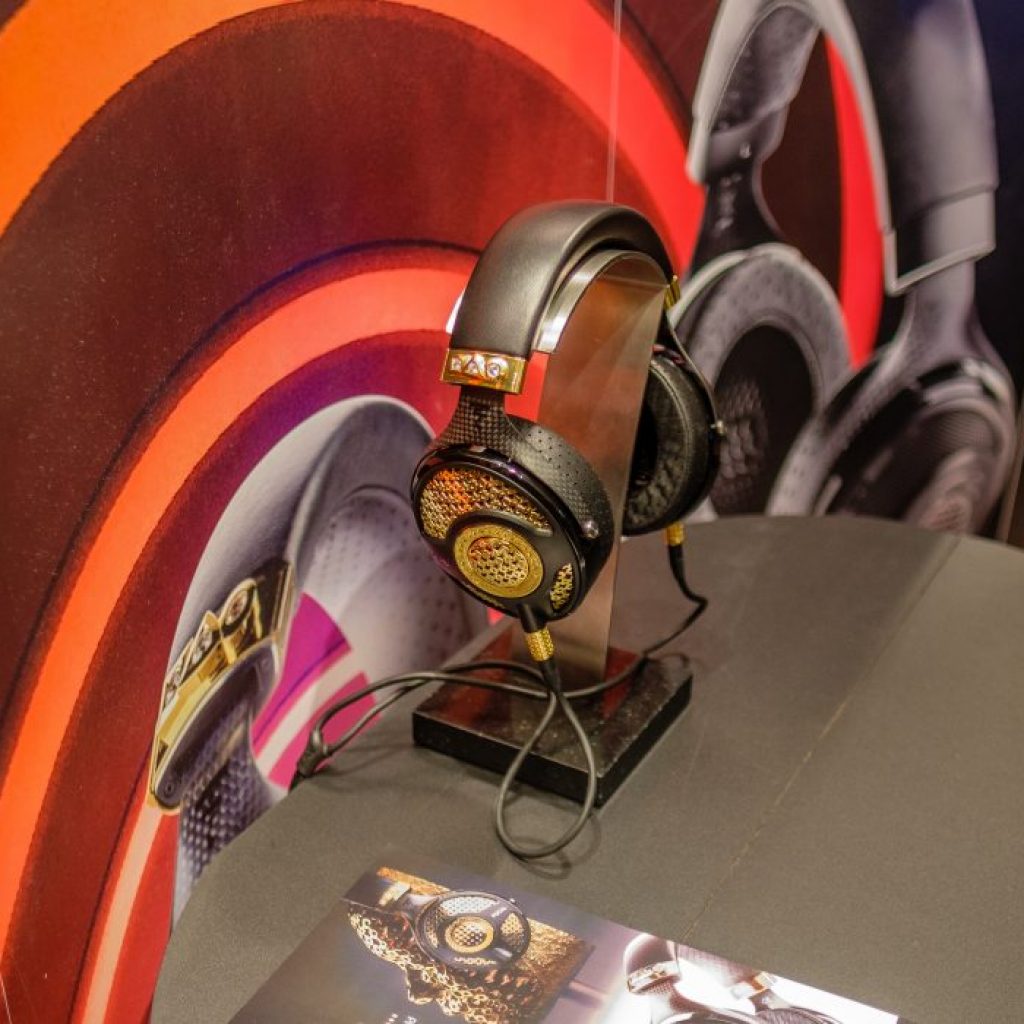 Focal reference Gold Utopia on display and priced at $125000 for people seeking the absolute luxurious bling you can obtain.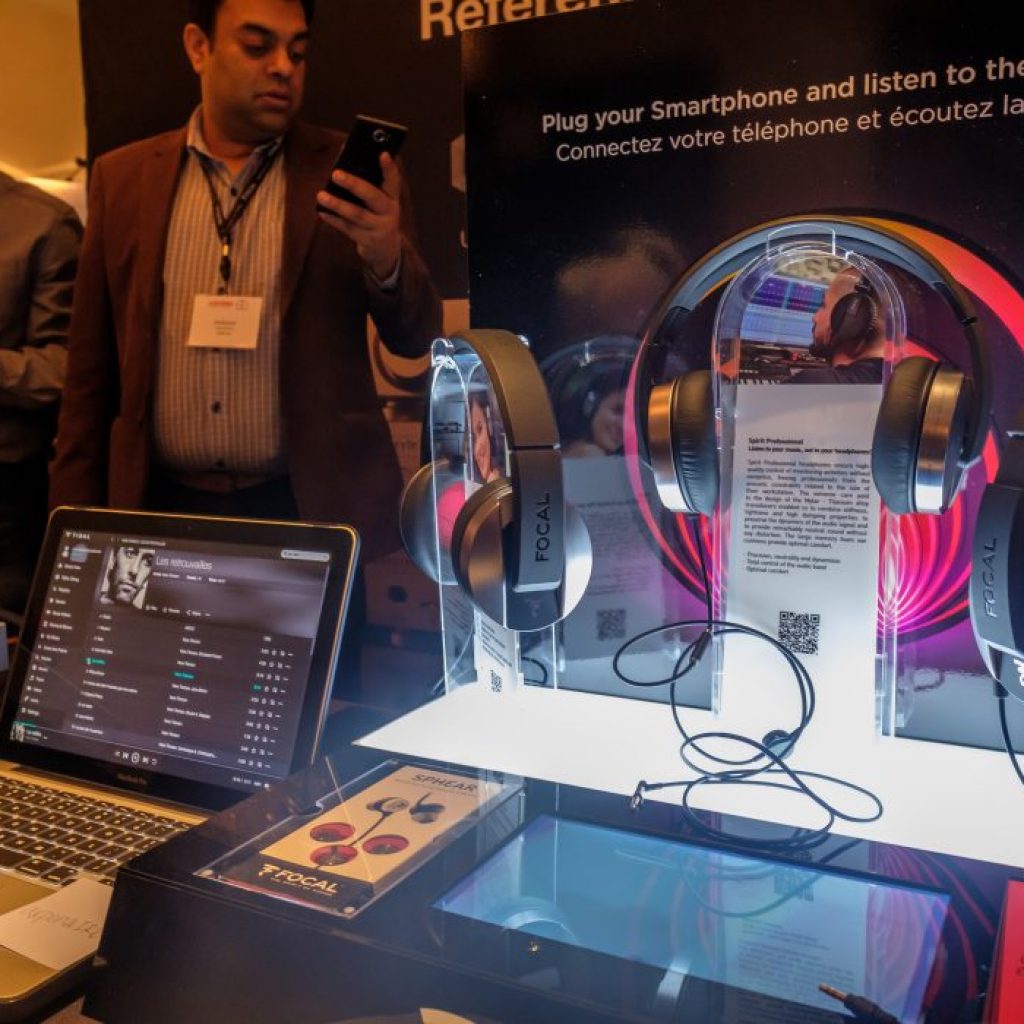 Focal was showing the Utopia priced at $4000, the Elear $999.99. They were also showing the Listen closed back with a 40MM driver priced at $249 and the Spirit Professional $349, both headphones use mylar/titanium drivers and are designed closed backs with inline microphones to work on any smartphone. Focal has designed magnificent headphones from reference quality to cans on the go.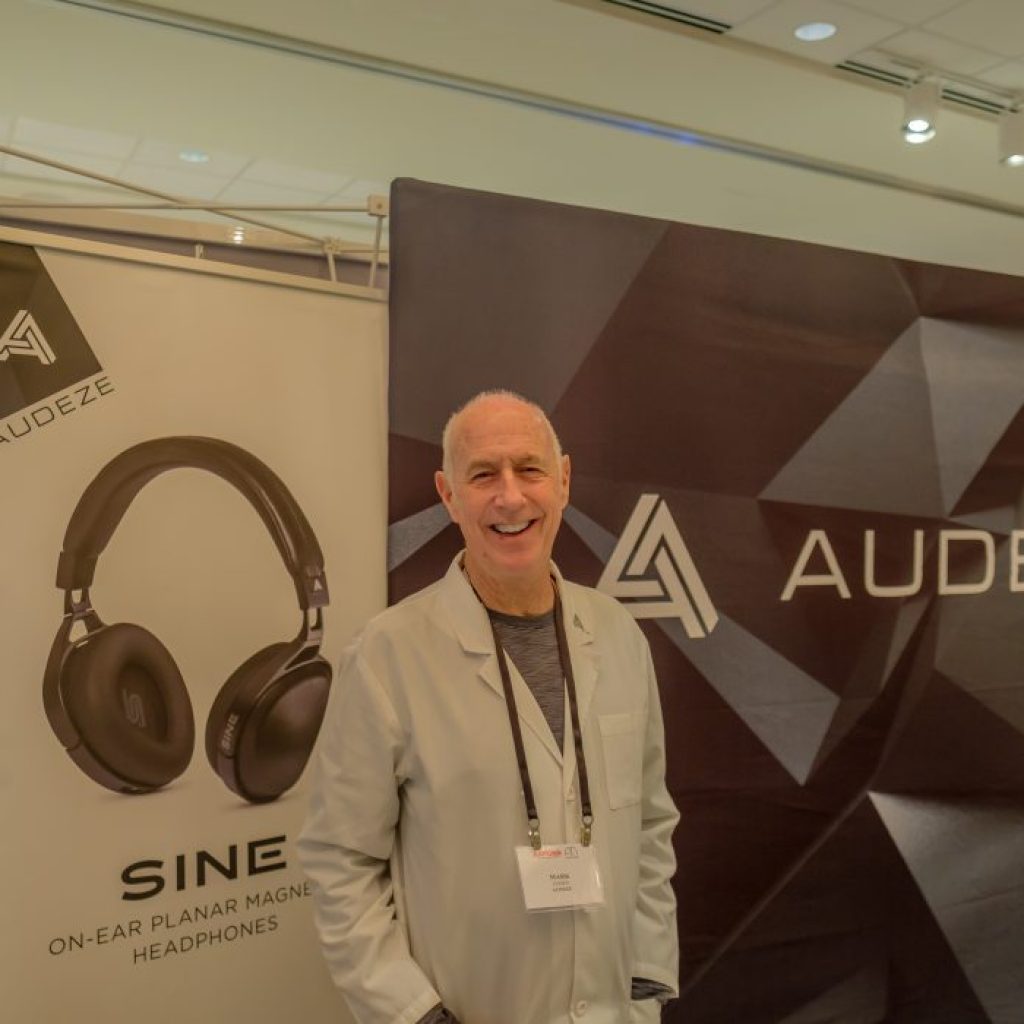 Mark Cohen was showing Audeze newest offerings and some interesting new prototypes. The ISine 10 in ear monitors $399 are Isine 20 $599 are well received in the personal audio community.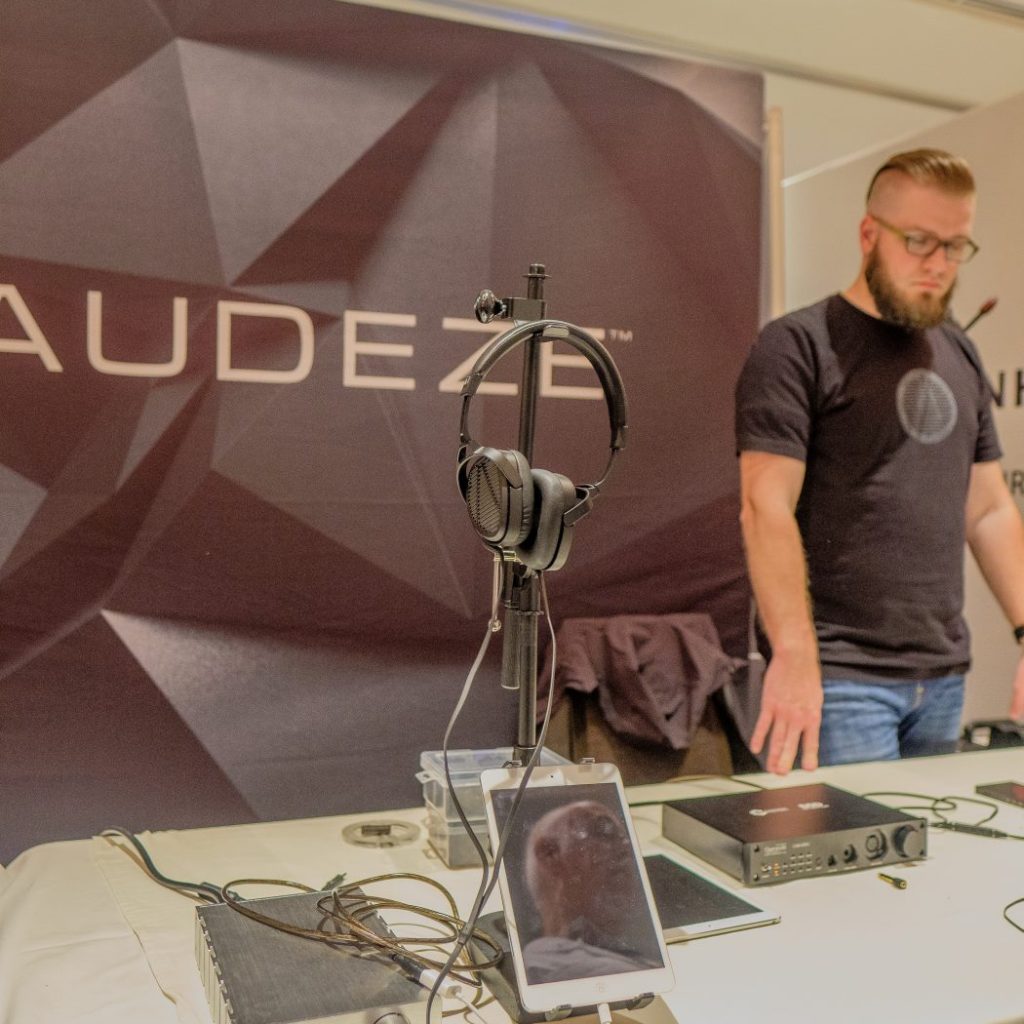 The Sine open back was being offered in a limited run for a one day sale that sold out. The $499 price was a one of a kind offering and the one day sale completely sold out.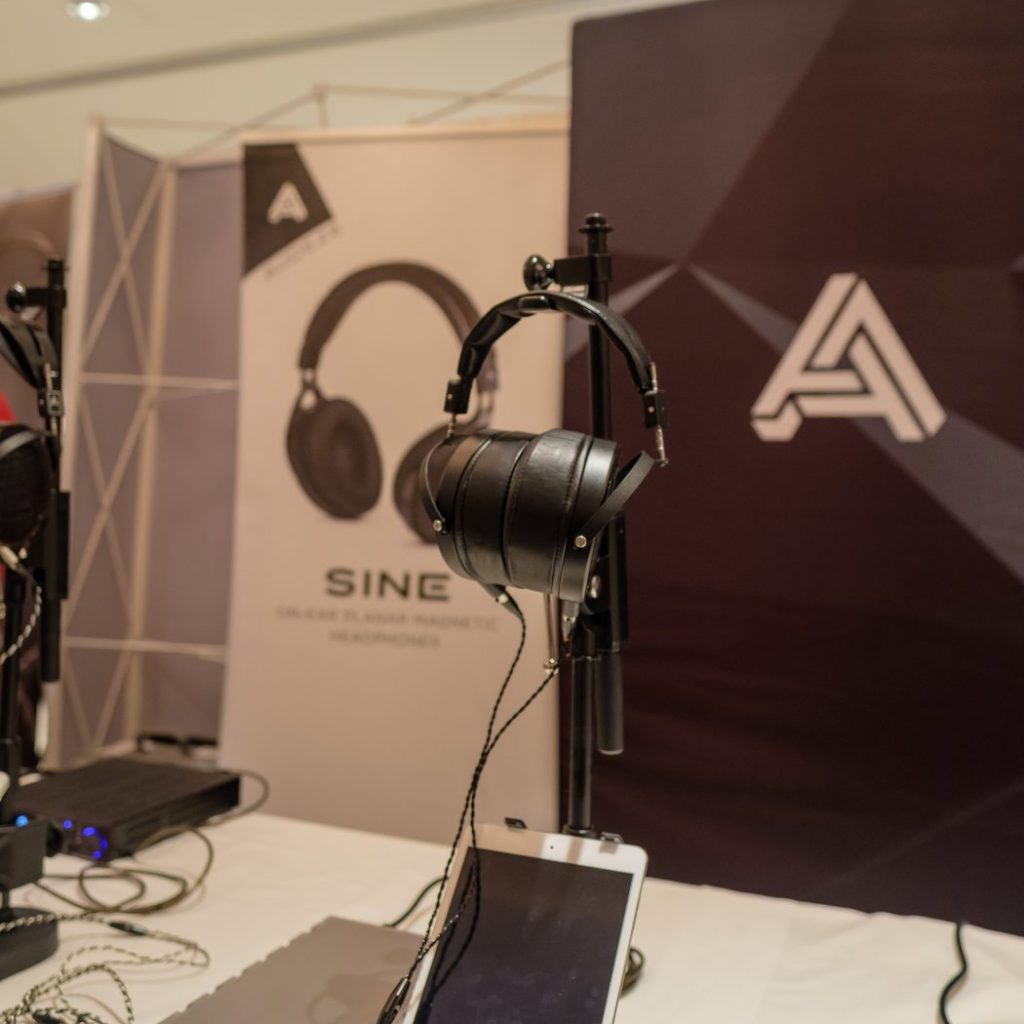 The New $1299 Studio using single magnets on both sides offered a comfortable and luxurious fit. The weight of the new Studio will be welcome to listeners who use headphones for long period of time, they are exceptionally light and comfortable fit with the famous Audeze house sound. The Studio had fantastic musicality with exceptional bass and felt so comfortable. This headphone will be exceptional for professionals in the studio and also for anyone who wants a lighter planar with stellar reference quality sound. The sound was dynamic with excellent air and deep bass extension. Impressive quality at this price point and oh so comfortable.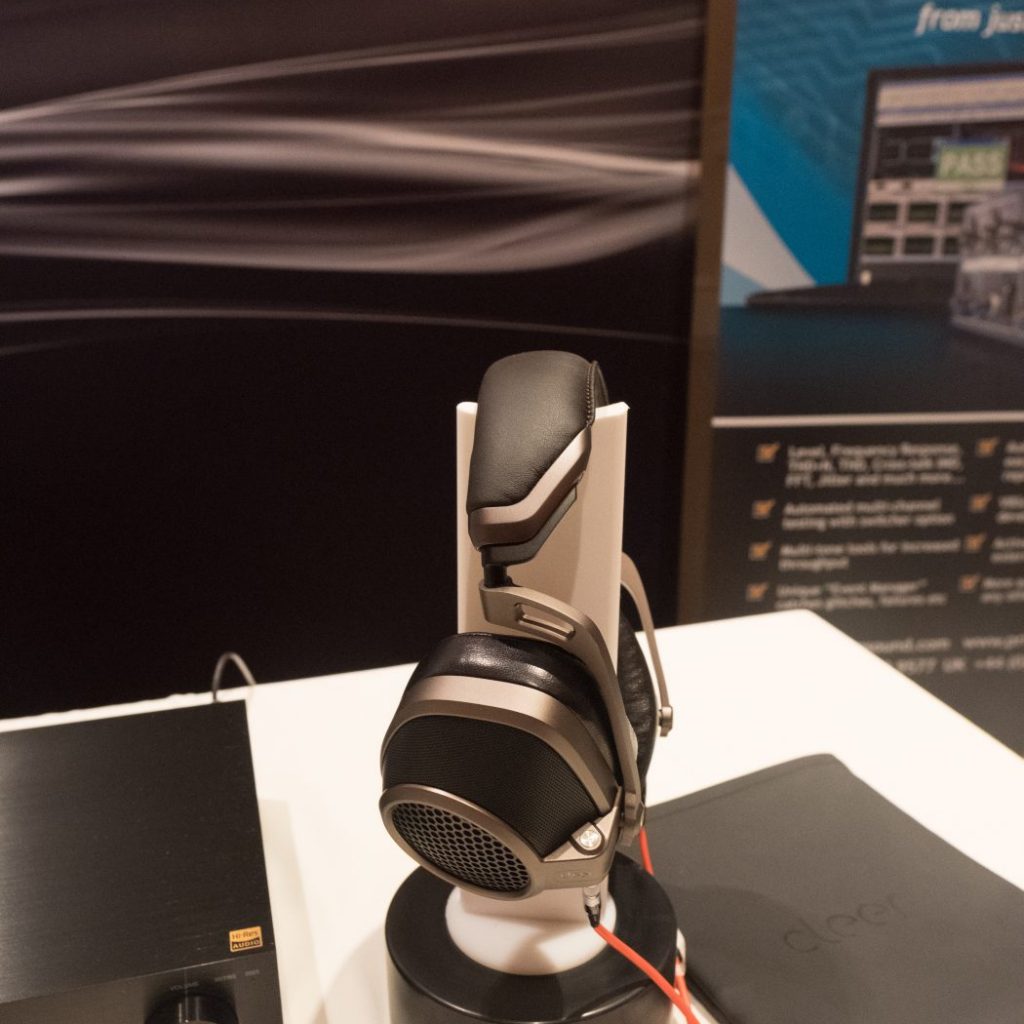 Cleer headphones' new $699 NEXT High Perfomance headphone had exceptional transparency and is made with a unique design that was light and comfortable. The circumaural design had a 40MM iron-less magnesium driver and used upgraded ear-pads that were made from soft leather. The package included a 3.5MM balanced audio cable with a 1/4 adapter making it nice for either home for portable usage and included a carrying pouch.