HIFIMAN's Second-generation Bluetooth Add-on Increases Detail, Enhances Overall Performance
BELLMORE, NY, September 22, 2021 –HIFIMAN, the leader in high fidelity personal audio, is now shipping the new Bluemini R2R Bluetooth dongle, designed to bring high-resolution wireless audio to select models of the company's headphones.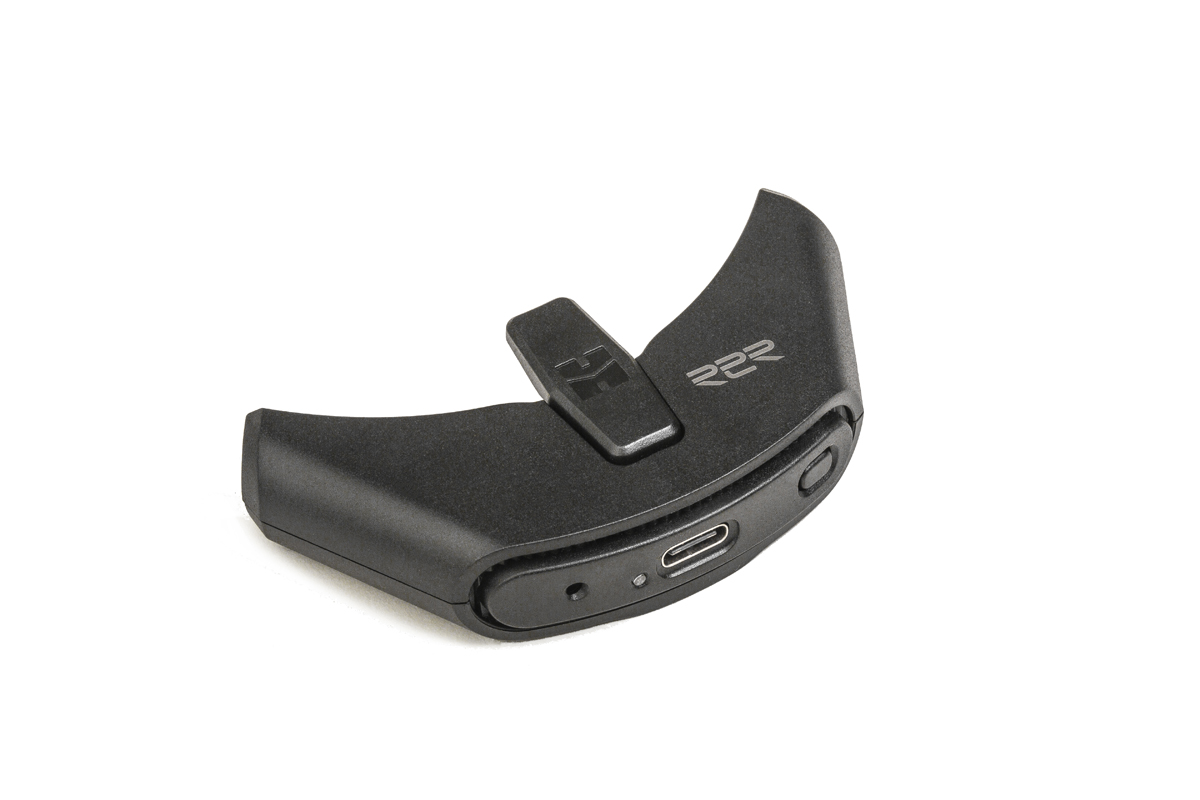 The Bluemini R2R Bluetooth dongle (SRP: $149) is an update of the original Bluemini that enhances detail and overall performance through the company's HIMALAYA DAC, which features R2R architecture. A chip composed of an array of resistors with a new algorithm reduces power handling between the chip and peripheral components. As a result, signal-to-noise ratio, total harmonic distortion, and energy consumption are at their most efficient and cost-effective.
"R2R architecture will be one of the most impactful technologies in hi-res. Bluetooth audio," said Dr. Fang Bian, President, and CEO, HIFIMAN Electronics. "The original Bluemini was recognized as being an important accessory for achieving true high-fidelity audio over Bluetooth. Our new piece offers an even greater resolution, with the same convenience and ease of use."
Currently compatible with HIFIMAN's DEVA Pro and R10D headphones, with additional models to be introduced in Q4 '21, the Bluemini R2R combines true hi-res. audio, out-of-band noise, and low energy consumption to create a high-performance match for in-ear monitors at any price point. The internal HIMALAYA DAC module supports the typical PCM signal transmitted by the most common IIS (Integrated Interface of Sound) audio interface, with a maximum 24Bit resolution.
The Bluemini R2R features a battery life of up to eight hours. Headphone amplifier output exceeds 200mw balanced per channel.
In addition to its wireless attributes, an adaptor cable allows the Bluemini R2R to drive headphones with 3.5mm TRRS (Tip/Ring/Ring/Sleeve) or 4.4mm balanced plugs.
The Bluemini R2R will be available next month at a suggested retail price of $149. It will be available from authorized HIFIMAN dealers and the company's online store, http://store.hifiman.com/. For additional information, visit https://hifiman.com.
# # #
About HIFIMAN
HIFIMAN was founded by Dr. Fang Bian in 2007 and, two years later, introduced the acclaimed HM-801, the first digital audio player to feature true audiophile-grade performance from a pocket-size form factor. Since then, HIFIMAN, under Dr. Bian's guidance, has developed an extensive selection of no-holds-barred headphones, digital audio players, and headphone amplifiers that are consistently recognized as the best in class, offering performance that belies their price point, no matter the cost.
For additional information, visit https://hifiman.com/.
All product names, logos, and brands are property of their respective owners.