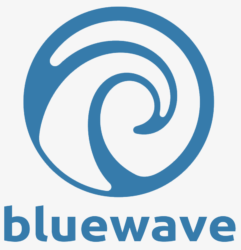 Everything is going wireless these days in the consumer space. We like to beam and stream anything we can get our hands on and remove the cables in the process. The markets that have not been hit or even fazed by this are the niche ones catering to enthusiasts, audiophilia comes to mind as one. Despite smartphones ditching the 3.5mm jack and wireless headphones becoming more common, headphone audiophiles refuse to ditch their tried and true wires! And to be fair, for good reason too. Many of these wireless devices have low-quality DACs and amps built in making it an atrocious pairing for audiophiles that want the best sound quality.
Today, enter Bluewave, a new Canadian company based in Montreal seeking to change how audiophiles think of wireless with their new product, the GET ($129). The Bluewave GET is a wireless Hi-Fi amplifier and DAC with support for most platforms thanks to its Bluetooth connectivity. It packs in all the latest gadgetry and standards into a case the size of a matchbox.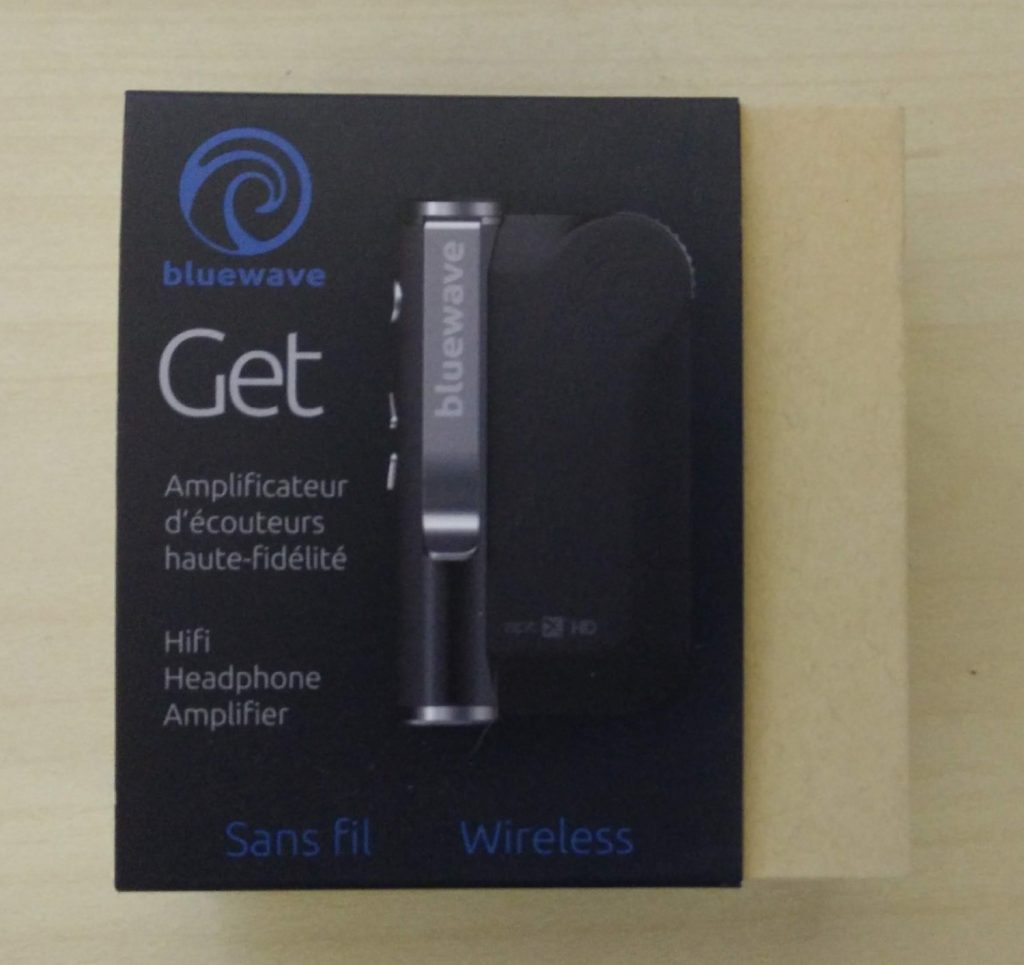 Build and Utility:
Bluewave brought the GET to the table as a solution for music lovers with wired headphones that want to use them to their full potential while on the go. In this age of cord cutting, they're offering a hand to bridge the two worlds together. As their website aptly puts it, its to "enjoy both the benefits of high-quality sound and the practicality of wireless".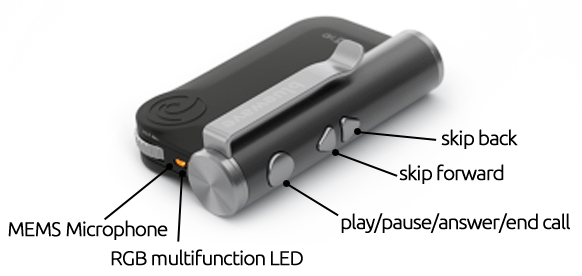 It turns out, wireless isn't the only thing it's practical about. The GET features:
Three physical playback buttons.
An ALPS analog potentiometer volume control wheel.
Built in MEMS microphone with Qualcomm cVc noise cancelling.
The newest Bluetooth 5.0 standard
Qualcomm AptX, AptX Low Latency, and AptX HD.
24-bit DAC with an amplifier output of 125mW @ 32 Ohms.
6 hours continuous runtime at max power.
Oh, and did I mention it weighs 1 ounce? Bluewave has packed the GET with this myriad of features and despite that, is still smaller than a cigarette lighter.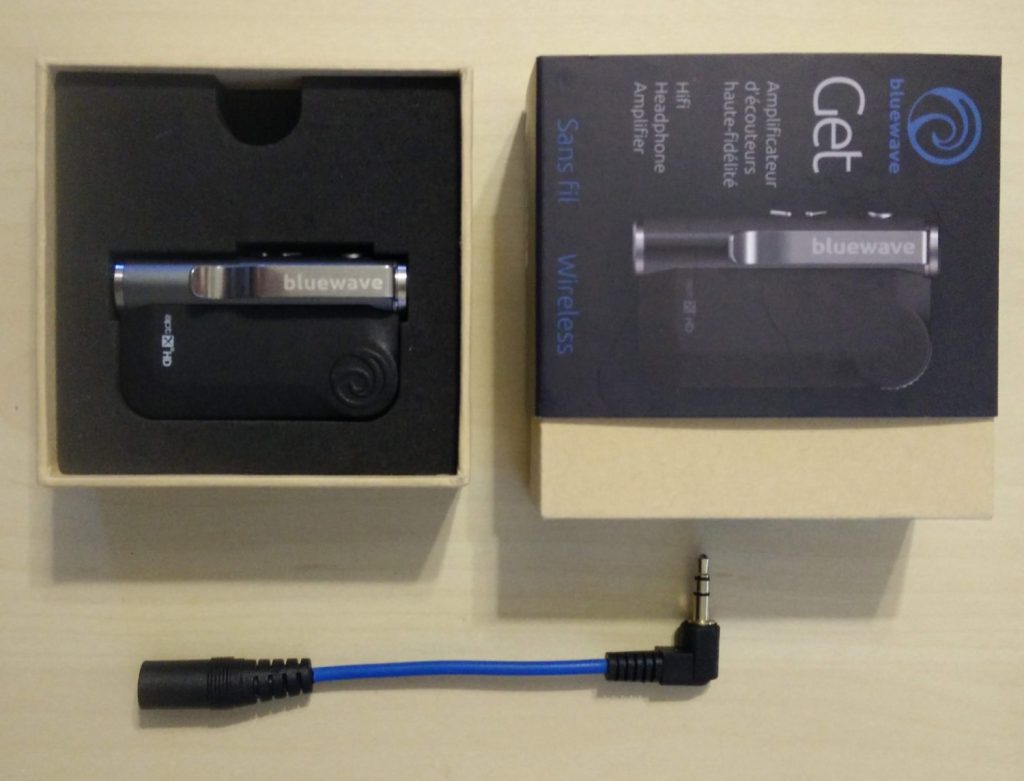 One aspect of the Bluewave GET I found intriguing was its updates. Most all-in-one packaged components like these ship as is with whatever firmware is on them and that's it. Bluewave has a different solution with their easy to use updater executable. You simply download it off the website, hold down the power button while the GET is plugged into your PC and the installer runs. Within a minute, you're off and running with the latest firmware update. Most of the past firmwares were to adjust things like call volume, button functionality and small bugs that the Bluewave team has received feedback on.
I've gotten used to the analog volume control wheel on the GET but I still have concerns. When I initially received the device, I was worried that the wheel could be pushed accidentally. Thankfully, the team put a damper spring of sorts against the wheel restricting its ease of scrolling. This worked against the GET's favor in the first few days as the wheel was extremely stiff and hard to scroll with. After that, it was smooth sailing as the wheel settled into just the right firmness and pressure I needed to apply. Well for a month anyway. At the current moment, the wheel has low resistance and is easy to slide and flip through which alarms me due to my use of IEMs with them.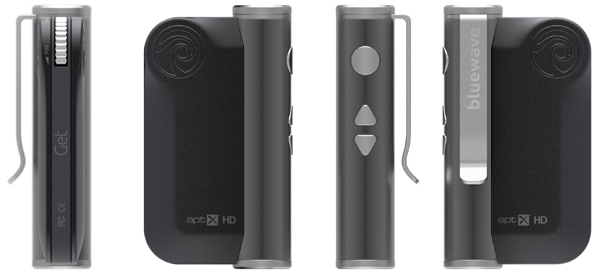 Now, I'll note that an uncontrolled volume event has never happened to me with the GET. The wheel is also not just free-floating, but I wish it was stiffened up to what it was 3 weeks into using it. For Bluewave's next product, if it's a GET successor, I'd like to see a more linear restrictor implemented on it.
The GET uses Bluetooth 5.0 (BT 5) for wireless connectivity. It's backwards compatible with previous generation Bluetooth chips as well so your devices can connect and work seamlessly. Without a BT 5 device sending data to the GET, however, you can't take advantage of everything on the table. The main differences are transmission speed and (possible) range and being able to connect to two devices at the same time. As none of my smartphones or computer transmitters were BT 5, I was unable to test or use that functionality of connecting two units to the GET.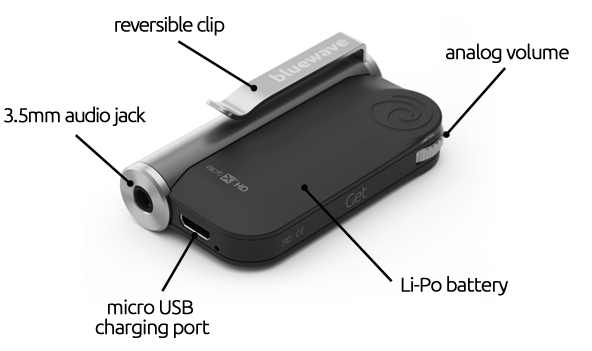 During my month with the GET, I found the wireless connection to be stable although with a caveat. My typical usage scenario of the GET are in the following:
Smartphone (BT 4.1) in front jeans pocket and GET clipped onto my sweater.
Desktop with ASUS BT 4.1 transceiver on front IO port and me seated in a recliner within 2 feet of my computer. GET attached to my shirt or front jeans.
The connection is reliable so long as you can guarantee the GET either line-of-sight or a short distance between the transmitter and itself. At distances of more than 4 feet, if I cover up the GET with my hand, the connection would get flaky. Below that distance, I am able to freely shield the GET without issue. Users with the newest Bluetooth 5.0 chips could have different results. Overall, the connection was stable but I wanted to have this noted as the GET was more sensitive to this than other Bluetooth receivers I've used.
I've found the battery life claims on GET's website to be very accurate. I was able to get 10 hours of runtime out of it at 30-50% volume with continuous use. Do note that the GET will auto mute it's amplification circuitry to cut off any noise and save power. This happens after approximately 15 seconds. So to better recreate a continuous use case, I had the GET constantly playing some sort of audio and used it as a DAC/amplifier stand in with my desktop computer over Bluetooth. Considering its size and it containing a BT module, DAC, and amp of sufficient power to drive an HD-650, these are fantastic results. As an added bonus the device can also be used while it is charging as well.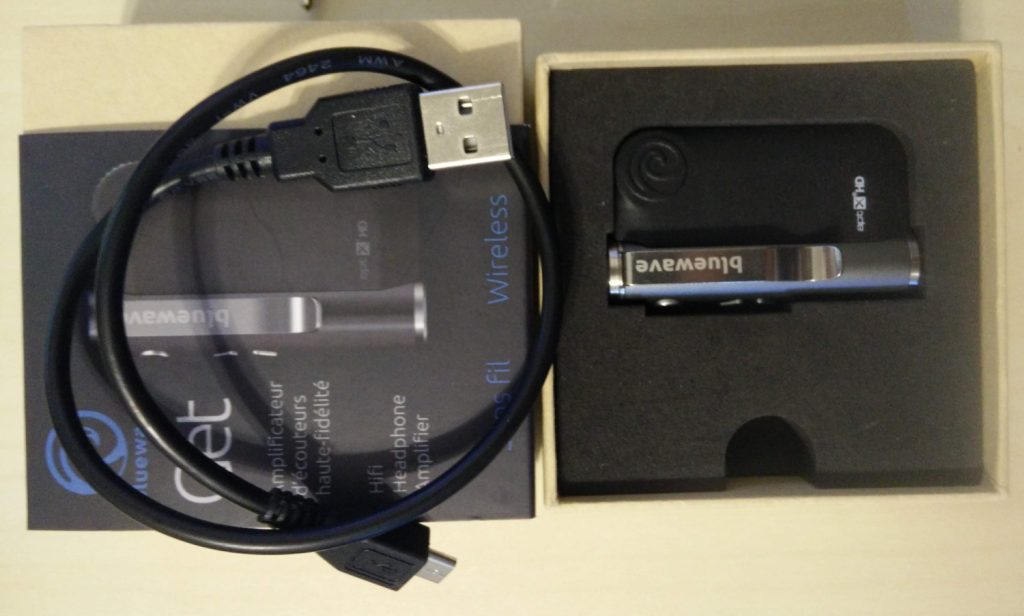 Talking about bonuses, the GET has the added functionality of a desktop DAC/amp as well. It uses USB Class 1 (plug and play) drivers through its micro-USB port and is ready to rock. Despite Class 1 supporting up to 24/96, you'll notice that the GET over USB has a maximum of 16/48. This is because the 24-bit audio noted on the webpage is wireless transmission with AptX HD sources. Either way, I'm happy that we even get to use this as a wired device and I see it more of an add-on feature Bluewave has provided.
Sound:
I spent the last month using InEarz Audio Euphoria CIEMs, AKG Q701, and Sennheiser HD-6XX headphones with them. Using the Bluewave adapter for low-impedance headphones with my CIEM proved invaluable; they worked surprisingly well. What shocked me more was that the GET was equally capable of powering the AKG and Sennheisers. At full power, the headphones were loud enough to fulfill whatever I threw at the GET. Any more and you're probably listening to music too loud.
Reviewing the sound from a consumer standpoint, the GET does everything the website claims. It adds vibrance to music and makes it sound more 'full' throughout the ranges. The bass is accentuated more and the vocals clearer. Genres like EDM or instrumentals are on opposite ends of the spectrum but were where I found it easiest to hear these differences. With a clean instrumental involving just guitars and light processing, you can hear more clarity in the strums and background noise isolation. As for the bass heavier EDM, the wub wub wub of the bass hits are immediately more pronounced and of better quality than directly from out of a smartphone.
Listening to "Supernova" by Ansel Elgort demonstrates the GET nicely. The song is simple in the sonic elements it has and is characterized by smooth male vocals and strongly layered bass. Listening to this out of my smartphone gave me an extremely bloated bass and vocals lacking in quality. But with the GET, the background noise is eliminated along with a boost in low/mid soundstage separation. The biggest difference for me would be the vocals which now have definition in the midbody and were previously flat. This effect follows the GET with pretty much any music you'll play with it compared to a normal smartphone. Having a dedicated external amplifier and DAC helps bring the GET to a different level than directly out from a laptop or phone.
Next, we'll tackle the GET from an audiophile standpoint now. This section will be more critical and take the sound from an objective side without consideration for price. Starting off, the sound signature of the GET leans towards cold and more forward in the mids. While I noted it was more 'full' from the consumer standpoint, from an audiophile perspective, I found it less balanced in this regard.
The GET has an elevated bass and mid vocal range with a dip right between those two. This gave more prominence to the singer which will benefit those who prefer this aspect. It's also sharper in the upper mids which makes it great for cleaner songs with string instrumentals. I listened to "Flower Dance" by DJ Okawari, which is a song with a piano and various string instruments as its main components. The song had more 'sparkle' in its presentation with the more emphasized mid range. It had a higher timber to it and was more extended which helped the song's final delivery.
That aspect of sharpness is a double-edged sword in specific cases such as when paired with modern low-dynamic range music. Listening to "Dead End in Tokyo" by MAN WITH A MISSION, which fits the bill I described, I noticed that the upper mids were harsher. The sound is shifted, more so it feels higher up in your head. I would have liked this portion dialed in a bit more so that it's more smoothed out, but I can also see how this would affect the benefits it provided in my other case above.
Still, despite this, the GET proves that for the price, it can stand strong and proud with 'audiophile' equipment. The sound was more musical and added an extra layer of dynamism that you wouldn't get out of the typical smartphone.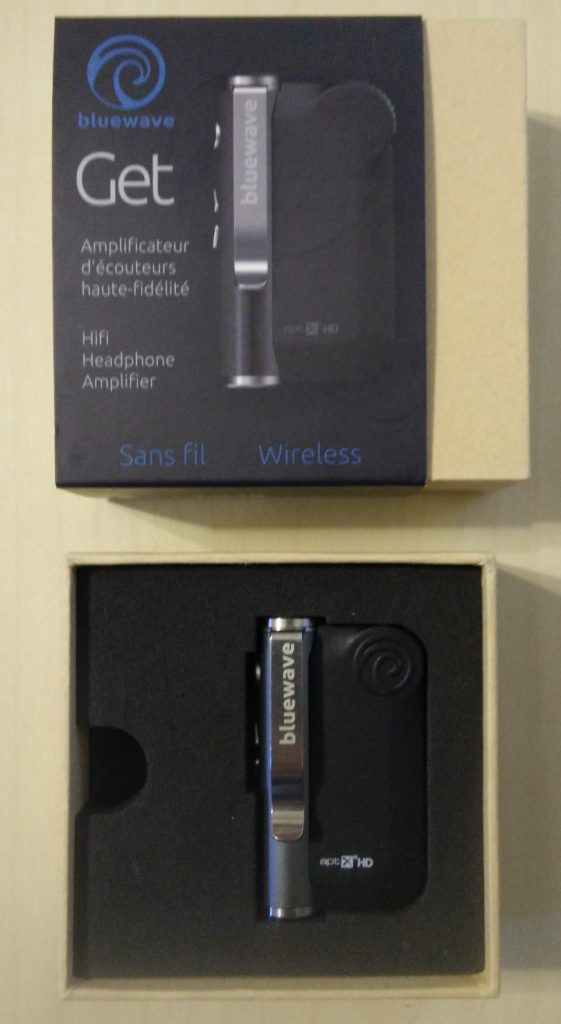 Conclusion:
At $129, the Bluewave GET is an all-star device packed to the brim with technology and sonic prowess. It has the latest wireless standards and was able to leave me satisfied no matter what headphones I threw at it. It will by no means replace dedicated headphone amplifier + DAC combos in this price range and that's not the point. You're getting an all in one package smaller than a lighter that is versatile enough to serve every task you want. Need a USB wired audio interface while on vacation? Check. Want a wireless Bluetooth 5.0 device for on the go? Check. Taking phone calls through the dual microphones with your favorite high-end headphones? Check.
The Bluewave GET is my handy-dandy Swiss army knife of amps/DACs, and we hope you check it out so it can be yours as well.
US contact: 818-927-7553
info@headsonix.com