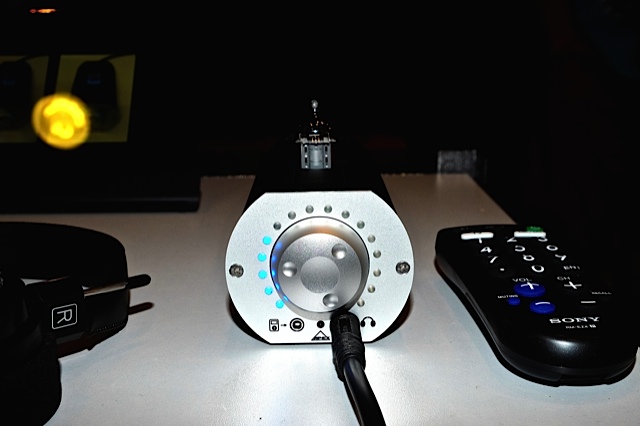 Todd The Vinyl Junkie was showing Pete Millet's latest amplifier, the Apex Spire
priced at $1499.00 and with a separate power supply. Designed by legendary
designer Pete Millet, it uses one ECC 802 JJ tube and can use 12AU7 and a
variety of other tubes. The amp sounded magnificent driving the HD800. Putting
out 750MW into 33 ohms this is an impressive creation.