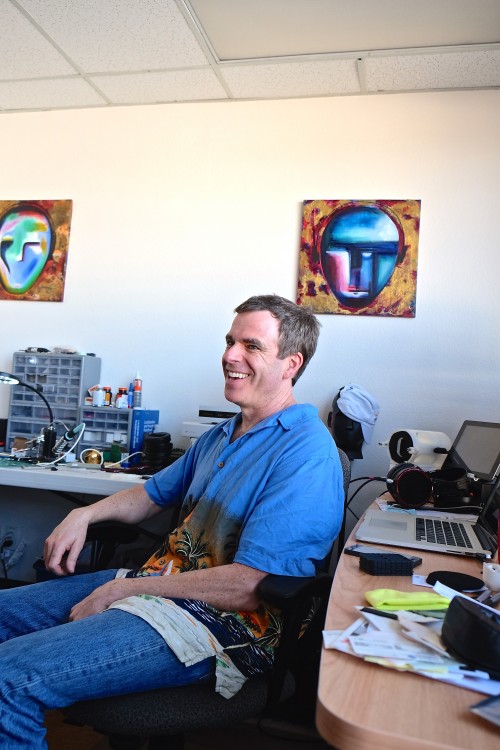 Our first stop for Pre CanJam took us to Mr Speakers in San Diego.
Dan Clark was happy to meet with Warren Chi, Amos Barnett and myself.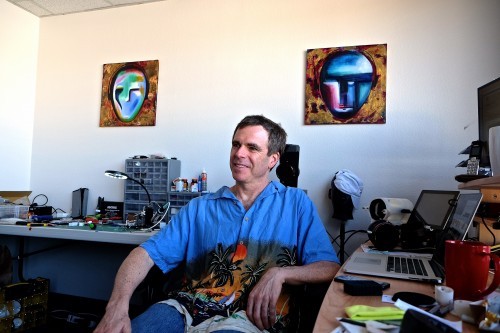 Dan sitting in his office discussing his newest headphone creation.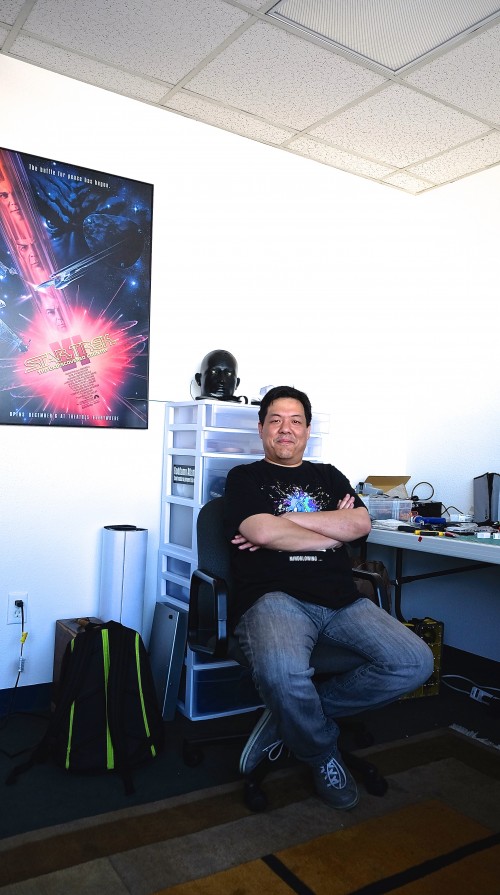 Headphone Guru Contributor Warren Chi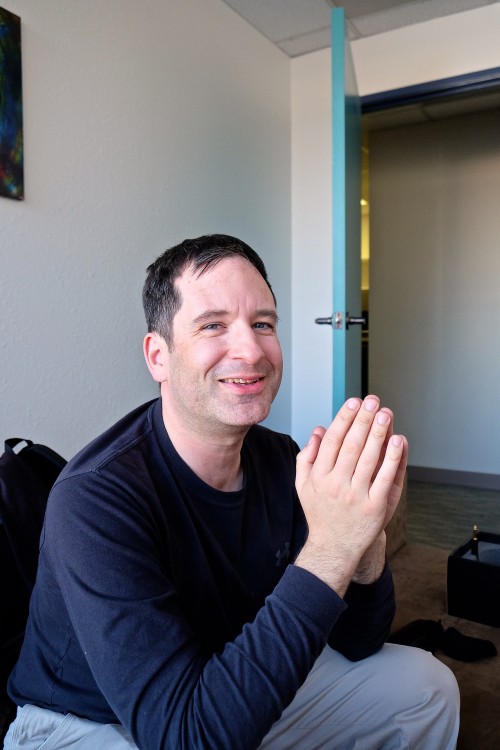 Amos Barnett Headfi.org Administrator flew in from Japan.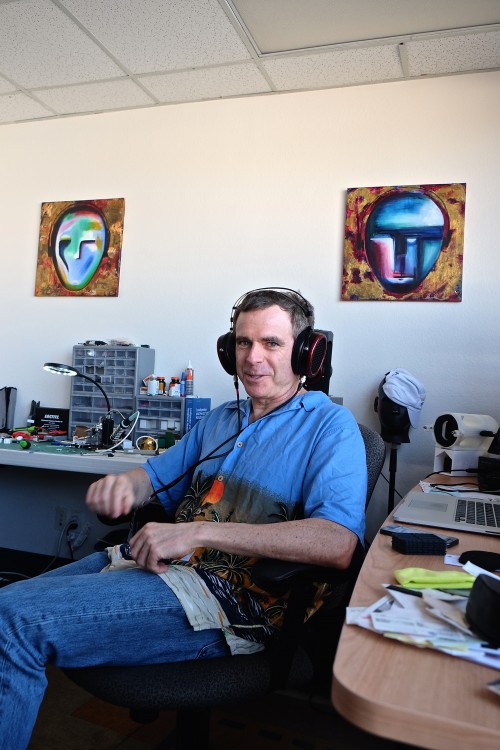 Dan Clark modeling the ETHER headphone which sounded
awesome. Light and comfortable but extremely dynamic and robust.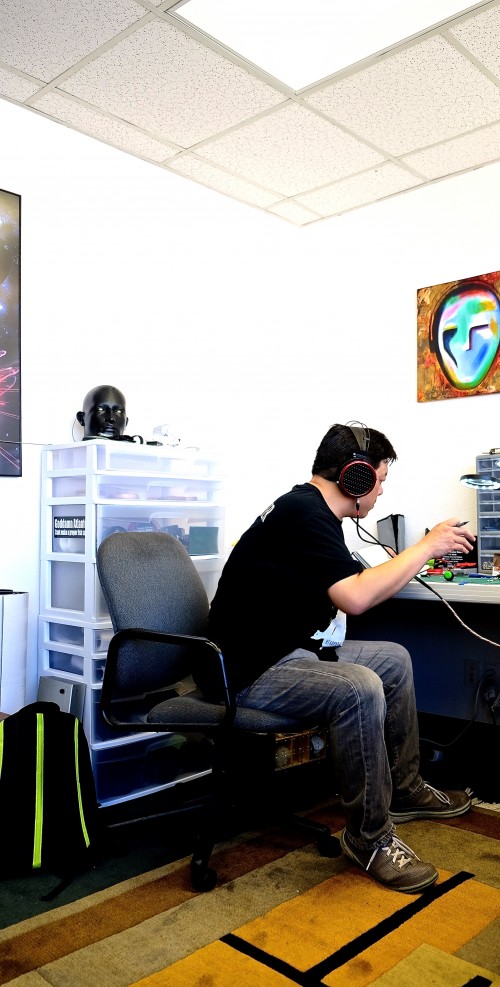 Warren Chi in a serious trance while listening to the ETHER.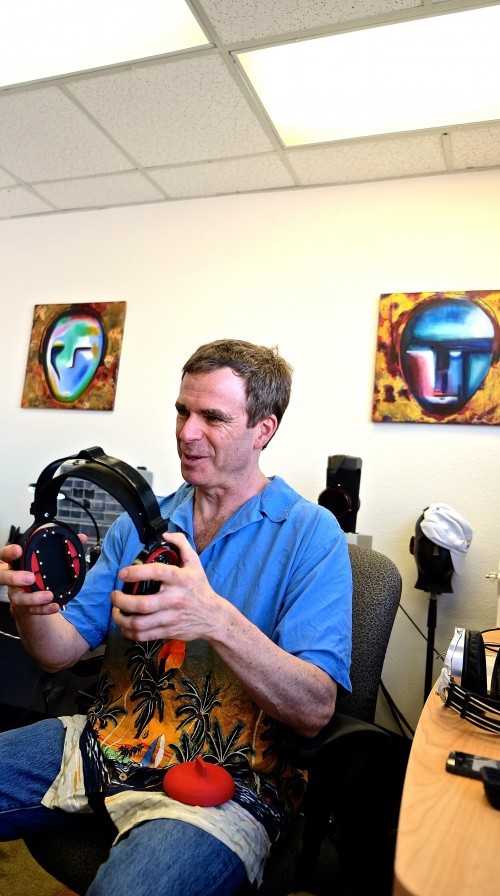 Dan showing the original prototype. The original code name Dreadnaught was originally slated to be a closed headphone.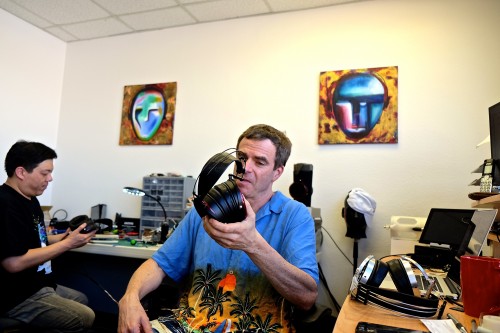 Dan Clark showing the ETHER flexible new titanium headband. Unique to the industry.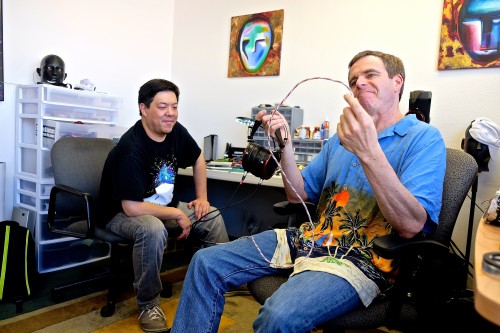 Warren admiring Dan's new ETHER and prototype cable. The cable is transparent.