Since 2006, Head-Fi.org has been hosting (Inter)National Meets every year, throughout various major cities all over the United States. And now this year for the first time, the fever has jumped across the pond and has expanded to London. Where might it land next, one might ask? The possibilities are endless.
In 2005, after hosting many well-received NYC local meets for ~3 years, I approached Jude Mansilla, owner and creator of Head-Fi, and pitched my outlandish idea of taking local meets to the next level. Jude was very open-minded and receptive to the idea, and for 2006, he gave me carte blanche to create and host the first ever Head-Fi National Meet. I hosted the meet at the Adria Hotel, in Bayside, NY and I still have the gray hairs to prove it. I was assisted by the generosity of such great members as John Grado of Grado Labs, Tyll Hertsens, formerly of Headroom Corporation, and also several of my trusted NYC contingent local member allies. We grabbed a fresh piece of clay, clawed and feverishly sculpted it into what was going to be the first in line of many joyous audiophile get-togethers, where the passion for audio and good clean fun, was the truest common denominator.
Towards the end of 2005, I started the meet thread on Head-Fi, and Jude and Co. created banners and gave the National Meet its very own forum. Getting members to join in on the festivities was no problem, but my vision was bigger than to just model this assembly in historical, normal local meet fashion. Our meets had matured into a gathering which consisted of forum members who brought and displayed their own personal equipment setups from all over the country, even all over the world. These equipment setups empowered the members to touch, feel, and hear hi-end components to their heart's delight. Where else could members get their hands on almost every modern and legacy headphone, amp, and associated gear all in one room?
But my bigger vision and desire, was to have our Member of the Trade" brethren, come join us, and exhibit their wares in the hopes of supplying the attendees with an opportunity to willingly empty and flatten their wallets, in the name of audio and all the jubilations that it provides. It was a win-win for everybody…and I mean, everybody. The members set up their personal equipment in parallel mega-rows in the middle of 3 combined halls in the Adria Hotel in Bayside, NY…and the vendors set up their wares all around the entire perimeter of the member tables.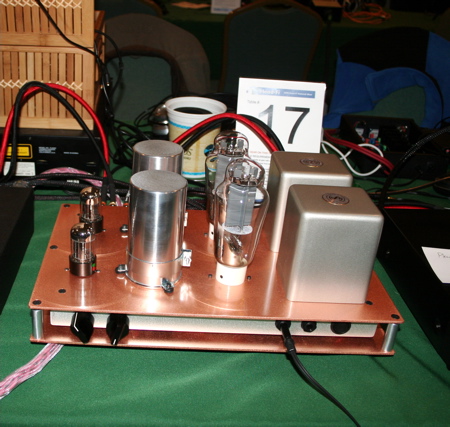 The vendors offered giveaways and incredible show specials, and members were reaping the rewards in spades. John Grado introduced us to his brand new GS1000 design, and Ultimate Ears changed the course of our lives by bringing along an audiologist, and showcased a brand new audio trend that we were unfamiliar with…the UE-10 In-Ear Custom Monitor.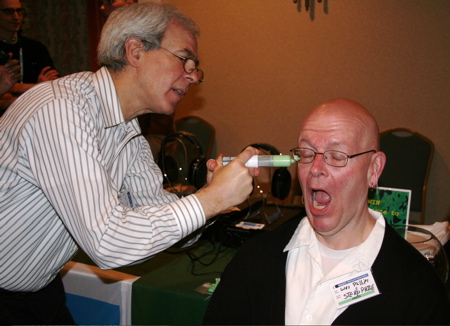 There were over 300 hundred attendees, not including press and manufacturers, which at that time was quite an achievement. Many other new and exciting products made their debut that year from big names like Sennheiser, Ultrasone, Rudistor, Ultimate Ears, etc. We also held a panel discussion at the end of the meet, which was moderated by our very own Tyll, where members picked several questions ahead of time to ask our distinguished panel of manufacturers and design experts. All had a glorious time…and the band…played…on! The show was covered by John Atkinson and Wes Phillips of Stereophile.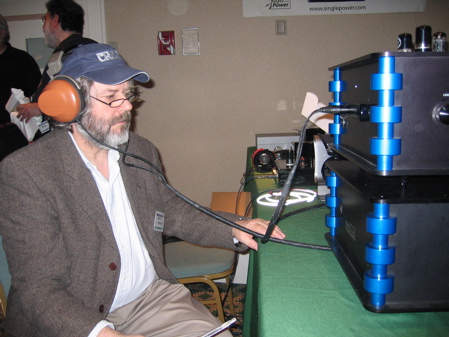 The next year, the hosting tasks and responsibilities were taken on by the local crew in San Jose CA, and the National Meet starting shedding its amateur skin and became the more professional Canjam that we know and love today. Moving onto Ft. Lauderdale in 2008, it became blatantly obvious, that there was no limit to where this movement was going to take us.
During the planning of the 2006 (Inter)National meet, Tyll had shared his insane vision with me of having a headphone meet operating in a fishbowl" center-type arena, amongst a larger 2-channel audio show. I laughed so hard…"silly man"! I wonder if that idea will ever come to fruition? Hmmm…
Well actually, it did. Here comes 2015 Canjam at RMAF.
We split up the show coverage between 4 Gurus, and here are the vendors that I visited.
Jerry Harvey Audio:
Thomas Reid of Jerry Harvey Audio was very eager to show us their two flagship models, in their Jerry Harvey Siren Series. First up was the Jerry Harvey Layla. Eric Clapton inspired this magnificent creation. It consists of 12 drivers (4 high, 4 mid and 4 low), with adjustable bass variance to either flatten the bass or take it up +13dB. It is an extremely detailed reference component that retails for $2595. Jerry Harvey states that the Layla has the most sophisticated crossover network that has ever been installed in an IEM.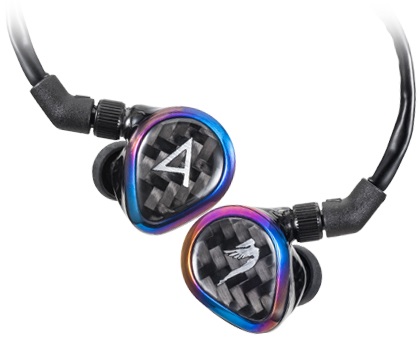 The other exciting piece that Thomas was glowing about, is the Jerry Harvey Angie. Its name comes from the Rolling Stones song of the same name, written by Mick Jagger and Keith Richards. The Angie is the second down from their top of the line, consisting of eight drivers (4 high, 2 mid, 2 low). It uses the same 4th order crossover that can be found in the Layla. It also has a bass attenuator add-on in the cable, and performs the same function on both models. Thomas says these really excel in the highs, but the bass is a little flatter than the Layla. Angie retails for $1295. The Astell & Kern AK240 was also on hand accompanying both models for demo purposes, along with the Roxannes. Some real eye candy" was seen at this booth!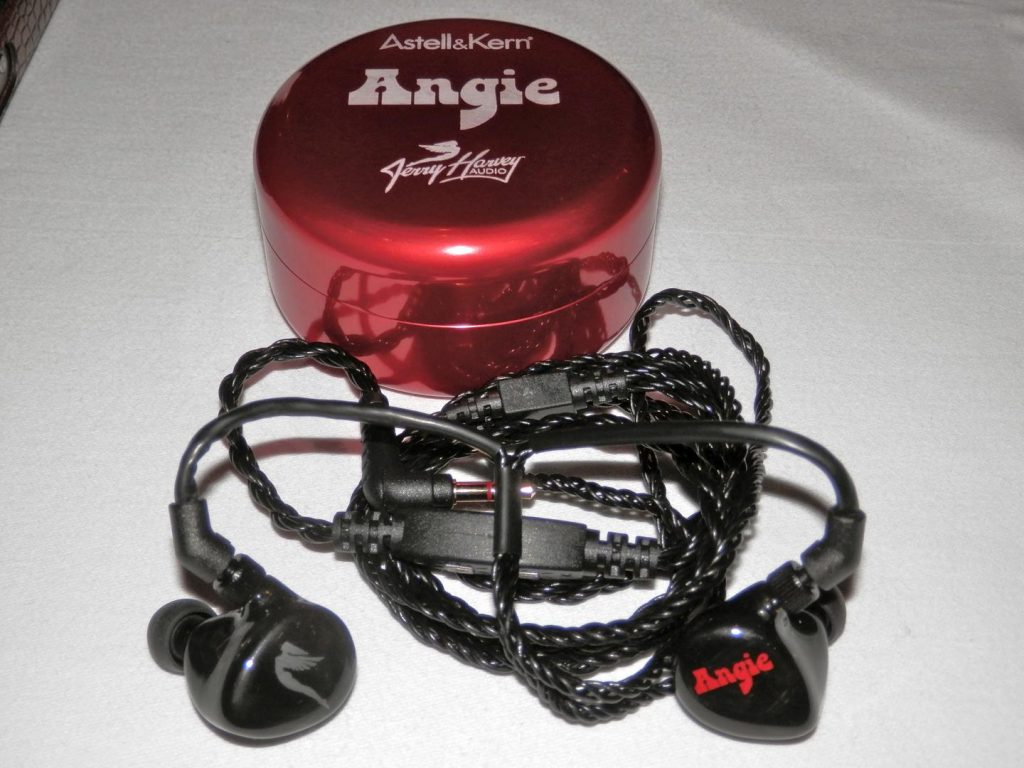 Kimber Cable:
One of the most sophisticated and stylish cables that were being exhibited at RMAF, was the new Axios headphone cable lineup by Kimber Kable. They told me that when the idea for this cable first came about, Ray Kimber wanted to go back to its original roots, where it all started. Their goal was to re-visit their braided 8TC concepts, which were copper based. They also looked at their 4TC products. The Axios consists of a hand-braided 16TC (8 wire braid per side) new copper wire design, which utilizes a proprietary hand-braiding method. The braid is also separated meticulously by hand, in order to split the left and right sections leading up to each headphone earcup, without the use of a pendant splitter made out of some cheap plastic. It has a continuous flow that does not require the use of solder joints. The specialized machining that is used was fashioned just for this process, and they wasted over 100 cables before they got the pitch and design right.
All of the headphone cables will be finished with elegant wood blocks at the terminations, and some with wood that has recommended matching finishes of each headphone that it is configured for. For example, the Zebrawood on the LCD 3, or perhaps a customer's chosen finish.
They are very beautiful to see and to hold. The pricing starts at $700 USD. Quality craftsmanship by our friends at Kimber Kable!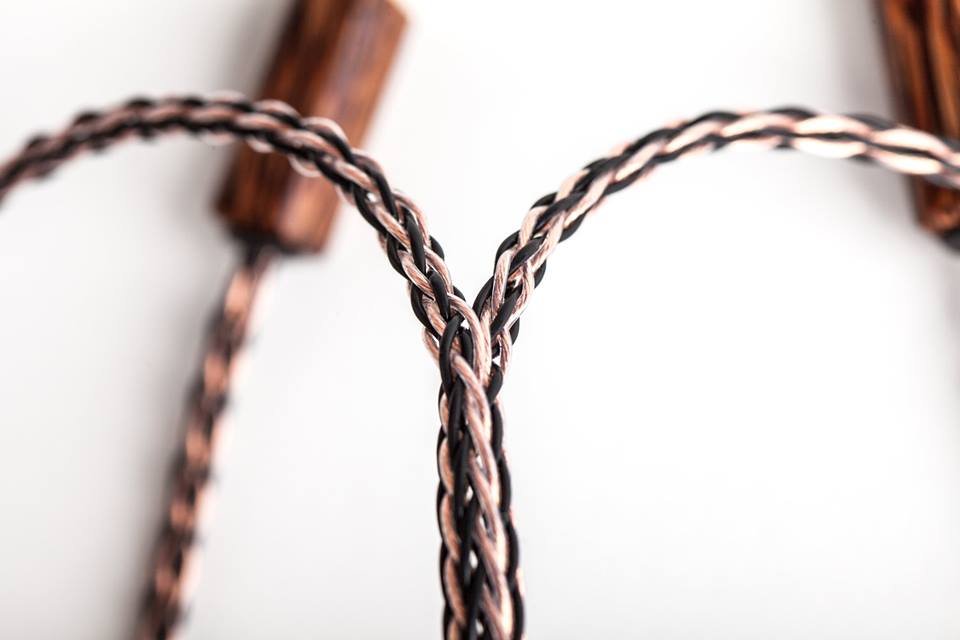 Koss Corporation:
I spoke with Michael Koss of Koss audio. The first thing that we discussed was their tried and true ESP950 electrostat headphone, with accompanying stat amp. I owned one of these a few years back, while dabbling in the pursuit of the perfect electrostat setup. The pair retails for $995.
This year they are also joining the ranks of companies who are manufacturing portable Bluetooth full-size headphones, which retails for $199. Next Michael showed me the on-ear, dual-density SP540 portable, and the SP330 with memory foam. He saved the Pro DJ100 model for last, but certainly not least. The DJ100 can be used in two-ear stereo, or one-cup mono for spinning the house into a dancing frenzy. The band is unique, being fully bendable for durability and DJ use. They've come a long way from my days spent in the '70's with their Koss Pro 4AA's which were known in every recording studio across the land!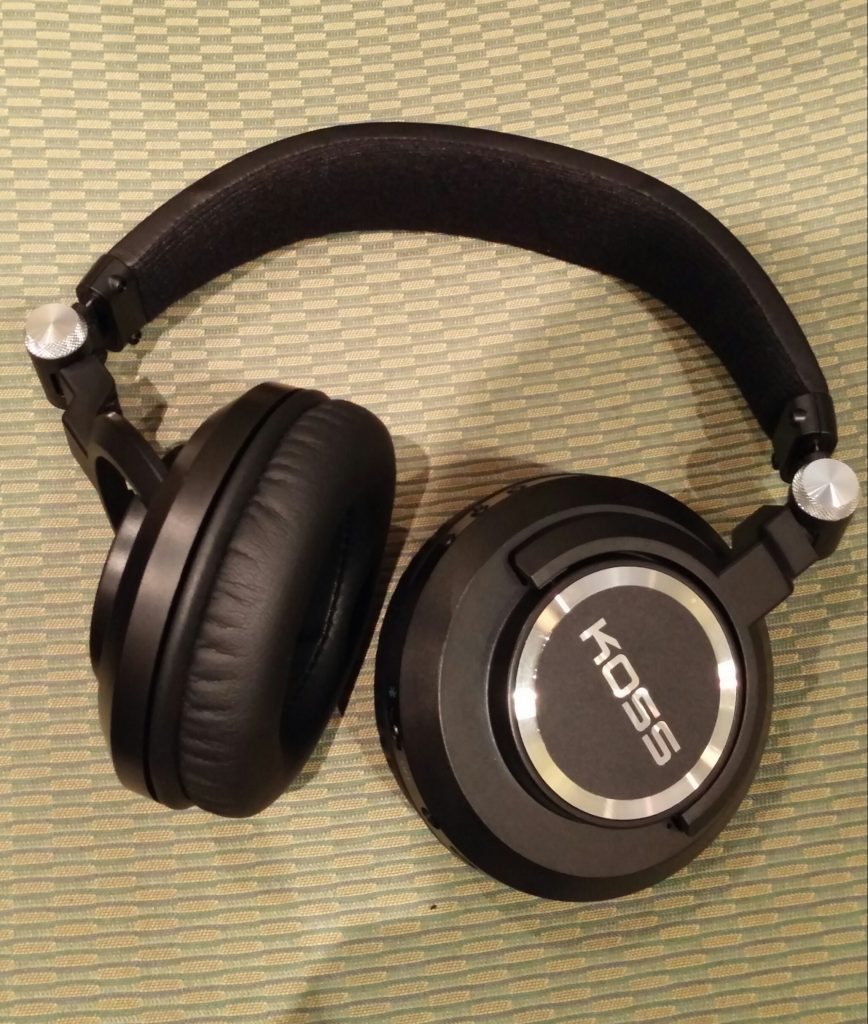 Sony at Listen Up:
Helping Colorado audiophiles make wise decisions on their audio and video needs, Listen Up is a premiere local home audio and video brick and mortar business, that represented some higher-end Sony headphone and related components at Canjam 2015. JP from Sony electronics introduced me to their Sony flagship MDR-Z7 headphones. These headphones come with standard ¼" and 1/8" cable options, but can also be configured to run balanced using specialized cables from Kimber Kable (see my Kimber write-up, above) which are packaged under the Sony brand. The MDR-Z7 boasts the industry's largest 70mm dynamic drivers with a frequency range of 5-100,000 Hz, also having a sensitivity of 102dB and a very efficient impedance of 102Ω. The retail price is $699, which includes a lavishly plush headband and ear cups which are made out of genuine leather.
Also being exhibited at the Listen Up booth was Sony's flagship portable headphone amplifier, the PHA-3 that retails for $999.00. This is a high quality, TOTL unit that runs on rechargeable battery power, and includes a built-in hi-res dac. It will handle up to 32bit/384kHz and 2.8 or 5.6Mhz DSD files. 2.8 is also known as DSD64, and 5.6 is the DSD128 configuration. You can run a USB directly from your source or computer, into the PHA-3 amp/dac, and along with the Sony MDR-Z7 headphones and some serious hi-res files, you've got yourself a major portable setup that will provide a serious listening experience. The amp is configured with a durable rounded aluminum body, with integral bumpers that protect the volume knob and headphone jack, while navigating an on-the-road listening experience. A touch of class!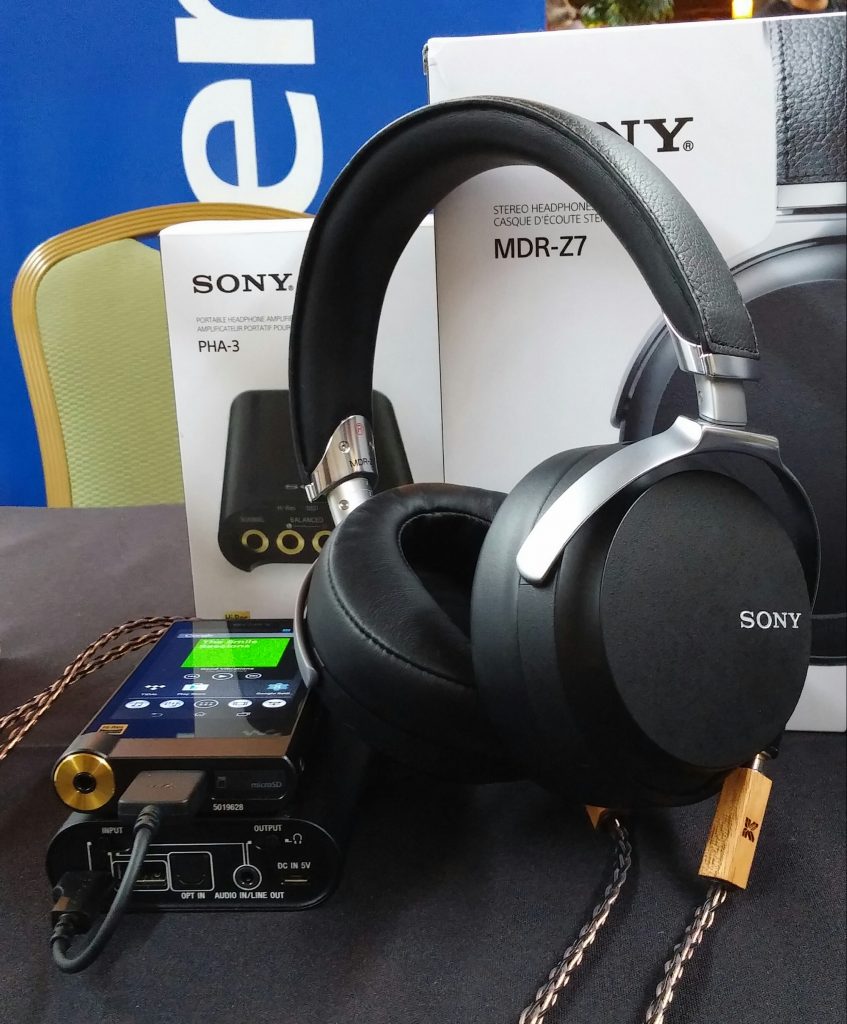 MIT Cables:
Ah…where do I begin with the lovely people over at the MIT (Music Interface Technologies) booth inside the Canjam hall? Their Creative Director and Public Relations person, Kim Kaplan…and the brains behind" and amp designer, Aaron Reiff, bent over backwards to introduce me to their first ever, not-a-cable product". Aaron is a longtime friend of Bruce Brisson over at MIT cables. They met while Aaron was working as Chief Scoring Engineer at Skywalker Sound, and they worked on several projects together. When Bruce started working on his new Vero cable line (exhibited at Canjam SoCal), he thought of the idea to incorporate their proprietary technology into a headphone amp, which would hopefully yield the same results that the MIT multipole" technology that is in their Vero line, provides. Bruce asked Aaron to help design a new headphone amp that will utilize this same technology.
MIT refers to their core audio cable technology as Poles of Articulation", because every audio cable has a single point where it is the most efficient in relation to storing and transporting energy. Each pole is targeted at a certain frequency. They tap into that point. The poles are a network inside the unit between the cables and consists of 12 poles, and the new design inside the amp, is running 29 poles on the input. From what I've heard in my Canjam demo with their Vero cable and new headphone amp, they really have something here!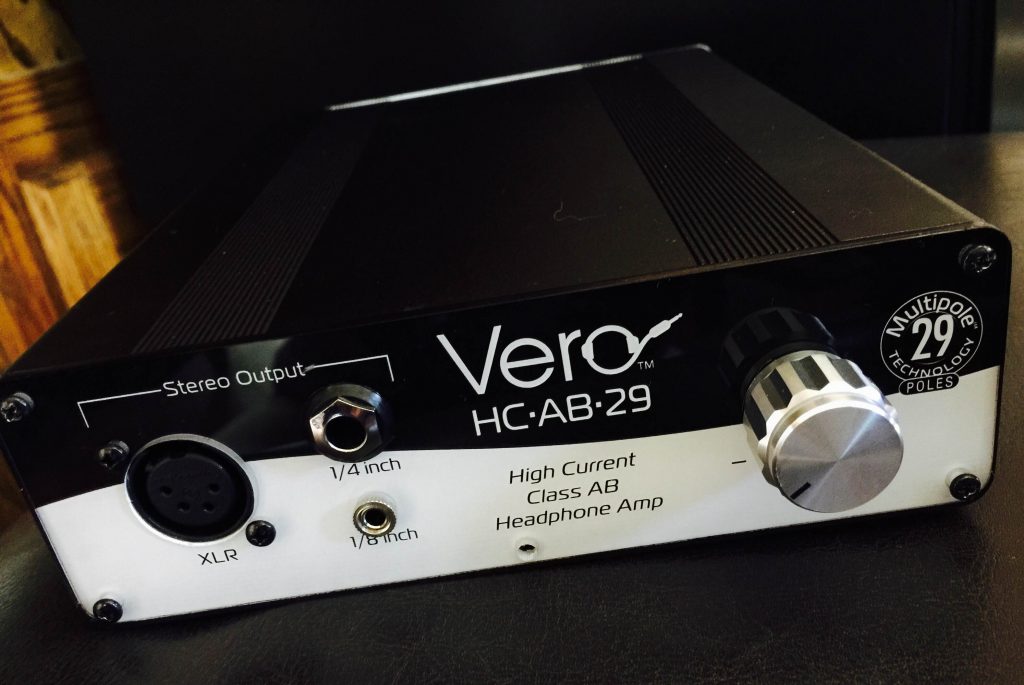 Modwright Instruments:
Speaking with Dan Wright of Modwright, it's easy to see why his name is continuously brought up in the higher-end audio circles. Dan's amplifiers, pre-amps, dacs, and phono stages have been on the scene for a while, and it was about time for him to release a headphone amp. Dan, partnering with Daman Kaufman of Kaufman Labs, have joined forces and brainpower and designed a new black-box prototype, all-tube headphone amp, supplying 3 watts of output power. They have tested this amp with JPS Lab's Abyss headphones, and Dan claims that it drove them well. Tube compliment is 6922 inputs and 12B4 push-pull output tubes that dovetail into a new amp design which uses Electraprint transformers. Dan wants to eventually wind his own transformers and chokes through the mentorship of Jack Elliano. This yet-to-be-named headphone amp uses phase-splitting reactors (chokes). They are looking at offering multiple single-ended inputs and the possibility of introducing a model with speaker outputs. It starts at $3000, with an external power supply using a dedicated umbilical. One-box solutions are being investigated and Dan would like to see it also used as a desktop piece. All amps will be shipped with high quality NOS (new, old stock) tubes, and paper-in-oil capacitors.
Alex Sventitsky, of WyWires fame joined Dan in the room and outfitted this new unnamed headphone amp with his Diamond and Red Series headphone cables, as well as a full compliment for the full 2-channel setup that filled the room with complete musical bliss!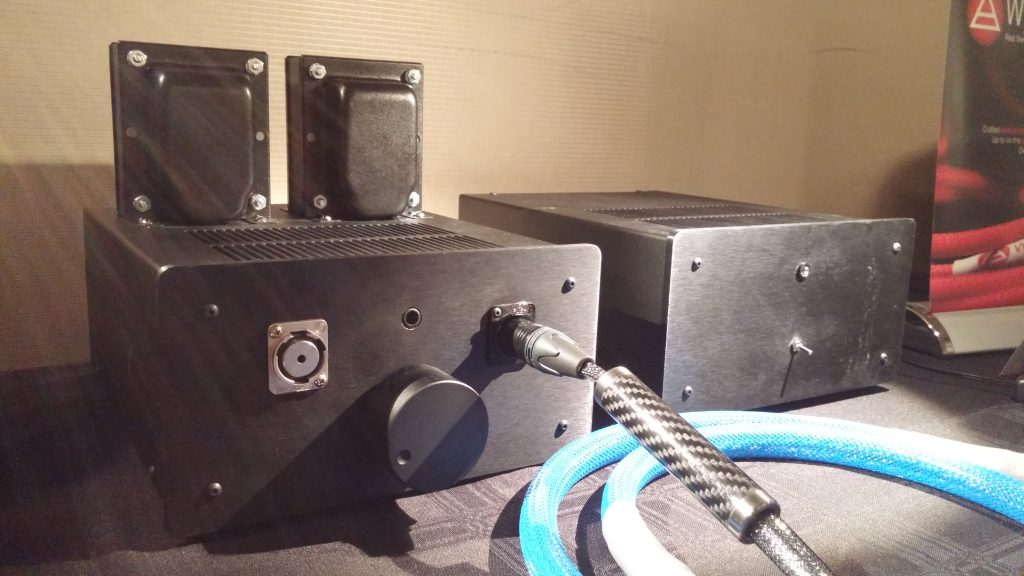 MrSpeakers:
Dan Clark is a long time, well-known favorite, in the Head-Fi community. He has been modding and improving audio components for over 20 years. He became Head-Fi famous" for performing modifications on the Fostex T50RP headphones, which takes a low-priced headphone solution, and turns it into a respectable player in the game that we all put so much energy into.
Dan's two newest gems are the Ether and the Ether C headphones. When I asked him if the C" stood for closed-back" or for Carbon", he just looked at me and smiled with a resounding yes!" Well. That answers that! The Ether is a clean sheet b, groundbreaking design that uses Dan's patent-pending V-Planar magnetic design. They are designed to be light and comfortable, and I can attest to that being true.
The drivers consist of twenty-eight feet of traces on it, that are the equivalent of just a couple of hairs wide. He incorporates his own technology for reducing distortion and improving dynamics. The V-Planar design, which creases and folds the driver to something that can be visualized to fall between a planar and a ribbon speaker. The Ether is the open-backed version and the Ether C is the closed-back offering. A Nickel-Titanium alloy, also known as Nitinol", is used on both headphones to reduce weight while maintaining the strength.
I remember Dan telling me that his original design, was a closed-back project called the Dreadnought, which wasn't quite sounding the way that he preferred, so he continued on with the open Ether design. Once that took form and hit the airwaves, he went back to the drawing board and made the Carbon closed version sound the way he originally intended. Dan has a real winner here. Everyone needs (wants) an Ether!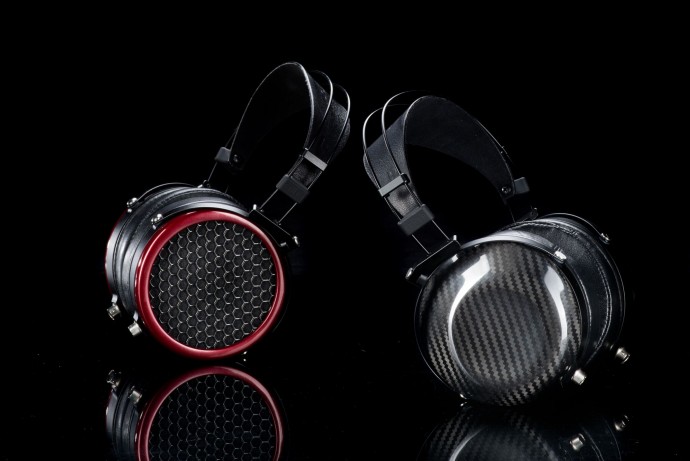 NAD:
The handsome group at this well-respected booth showed me 3 newer headphones for NAD. They are the HP-50 VISO ($299), which are circumaural by design…the HP-30 VISO ($249), which are an on-ear product…and finally the HP-20 VISO ($179), which is an in-ear design. They all feature a 3-button in-line remote with a microphone, are foldable and have 2-year warranty. The HP 50 is the newest design, and both the Model 20 and 30, are a year old. All 3 designs come with a travel case, two different cables, and can be purchased on Amazon and other select partners.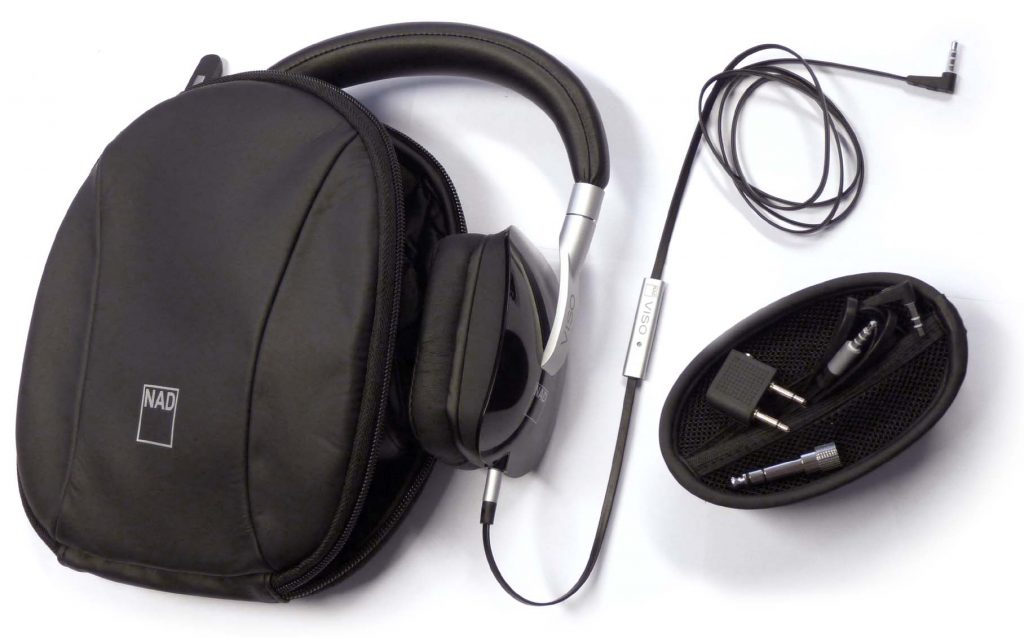 PSB:
PSB's flagship is the M4U 2 ($399), which is a headphone with active noise cancellation, a headphone amplifier, and also allows for a passive mode for use without a battery. The M4U 1 ($299) is the passive version of the M4U 2. They have the same size drivers in both models and both come with travel cases. PSB's in-ear model is the M4U 4. Sporting a 2-way sound system, which uses a balanced armature for the upper frequencies, and a dynamic driver for the lower output. They come with 3 different size Comply tips, travel case, as well as 2 different accessory cables.
PSB is expecting a new flagship headphone for 2016 and a NAD D-series of amplifiers including 2 integrated amplifiers and 1 dac option with headphone output. There's no sitting still in this industry!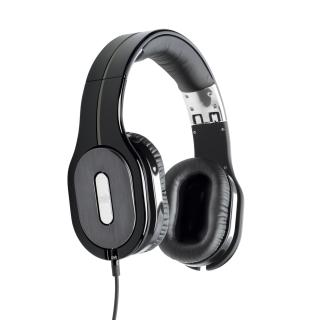 Moon Audio:
Year after year, show after show, you can always count on Drew Baird and Moon Audio to bring the house down with their new products and legacy services offered at the Moon Audio Table. If you want to know more about Drew and Moon, you can read my Headphone.Guru article here:
Drew is enthusiastic about showing off his new available BMC gear, which offers uber all-in-one" storage and playing solutions. First we have the BMC Media Processor. It can be outfitted with or without internal drives, and handles all music and media files on available hard drive options going from supplying your own external drives, or you can purchase up to (4) 8TB hard drives to install internally. The server/processor starts at $4500 and goes up depending on configuration choices.
The other offering from BMC that Drew was excited about, was their two dac models. There is the PureDAC and the UltraDAC. Both dacs support all resolutions and bitrates up to 32bit/384kHz and DSD files up to 5.6/128. The dac pricing starts at $1700 for Pure Dac and $3500 for Ultra Dac. This BMC gear is one of the most exciting new things that Drew has added to his distributorship. The processor and the dacs can also be bridged together, to form one heck of an effective solution.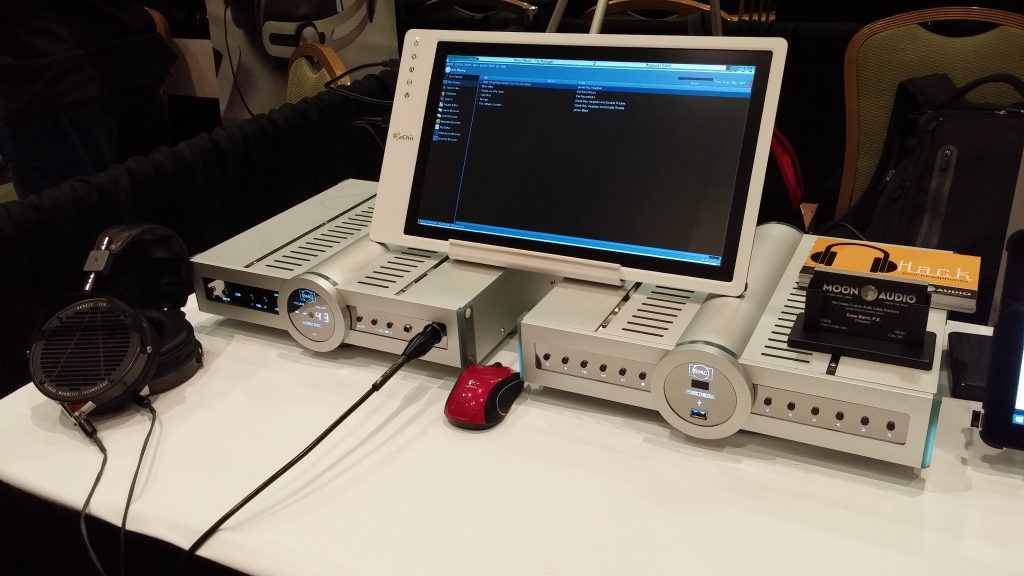 We then moved onto the new Burson Soloist SL $699 amp which incorporates the smooth volume control that comes standard on the bigger Burson Virtuoso products. Drew also showed me their new consumer amp named The Lycan which is unique, because it offers the user the ability to swap out the Lycan's very accessible op-amps to tailor the sound output to individual tastes. It is an open structure that allows easy access to the op-amps. It contains 2 inputs and 1 headphone output. All of these products are available on the Moon Audio Website. The amp starts at $249 and goes up depending on selected options.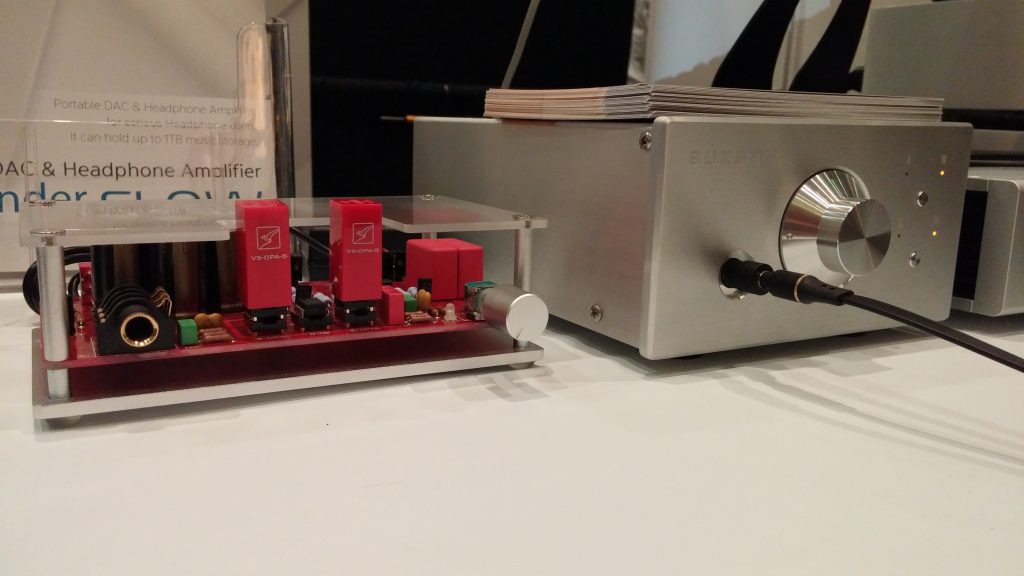 Last but not least, Drew proudly told me that he just received his Apple certification, which can be read about in a blog on his website. This certification will keep him current with Apple's new USB-C and current Lightning cables. For those who have been living under a rock…Drew got his start making cables, and his Dragon line of cable offerings is still a huge part of his company's resume. Drew has always been an integral part of the Head-Fi community, and his knowledge base and open generosity is always appreciated!
Noble Audio:
I was one of the lucky ones to get gooped by the audiologist that was provided by Ultimate Ears at my 2006 National Meet. Little did we know that the future would bring us many more choices when looking to purchase a high quality IEM for critical music listening at home and on the go!
Noble Audio is one of those choices, and I can say from personal experience that Brannan Mason and his company, is on top of the short list of desirable and coveted designs. Their available artwork choices and individualized custom monitors are second to none. I personally own one of their K10 customs from SoCal Canjam 2015, and have spent most of my portable listening time with them in my ears.
Brannon tells me that it was nearly impossible keeping up with the K10 universal demand and the lead-time from ordering-to-ear-insertion" was unacceptable to him, so Noble sought alternative methods. The solution that they came up with is the new K10U. Possessing the same internals as the original universal, the new version is aluminum and proudly made in California. Production time was improved by 80%. The price of $1599 has not changed from the original design. The K10U comes in a premium exterior box with a Pelican 1010 case.
Also new from Noble is a more economical, alternative material choice for their customs. The new process utilizes an SLA CIEM, which is a 3D-printed Stereo Lithography method that reduces standard lead time when ordering. Brannan states that Noble customers will receive the new IEMs within 10 business days or less. They can shave off even more waiting time if a STL formatted impression can be provided by the consumer. The color choices will be limited to black, smoke, red, and blue. The new pricing structure starts at $499 for the Noble 3SLA, $1199 for the Savant SLA, and $1399 for the Kaiser 10SLA. If you are in the market for an IEM, make sure you give Noble a look-see!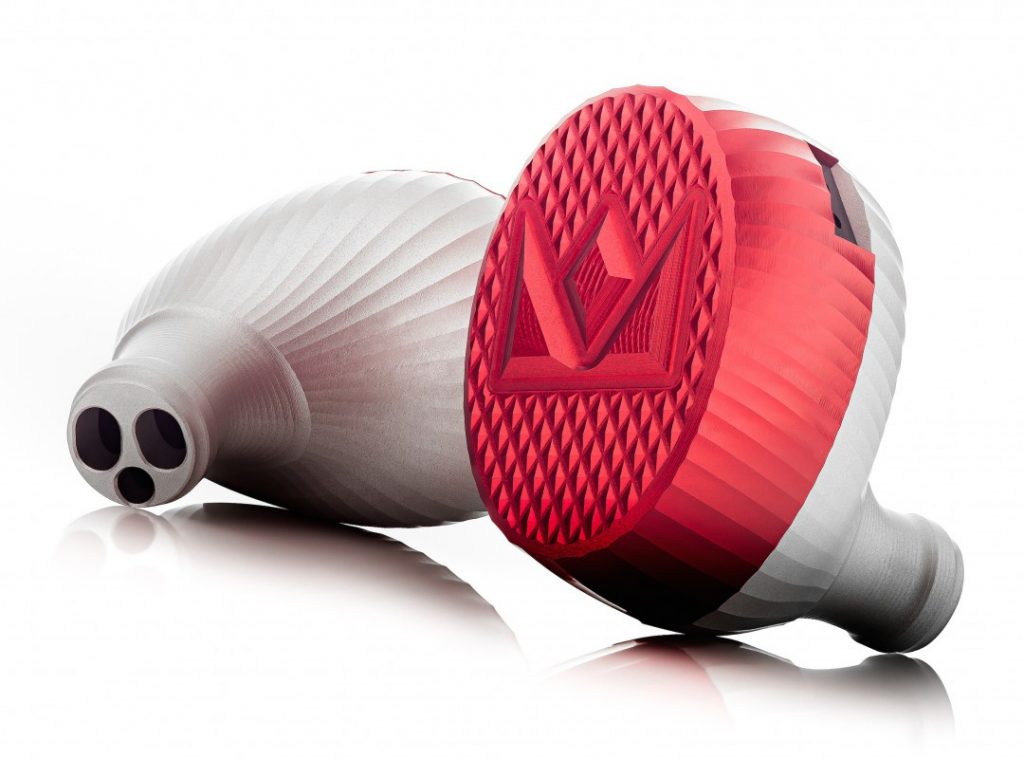 oBravo:
So there I am, immersed in Kimber Kable-land, bopping on some great tunes, and from the other side of the Canjam room I see Guru's 'editor-in-chief' Frank Iacone, flailing his arms trying to get my attention. Aaron, come here…you gotta check this out", he said enthusiastically! He was over at the oBravo booth conversing with David Teng, and his partner Christina Pan. If you ever want to teach your grouchy teenagers what a warm, pleasant smile looks like, then send them over to talk to David and Christina. It appears that David has been locked away in a basement somewhere for the last two years, trying to perfect his new approach to making great sounding headphones. In following with what seems to be the new theme of 2015, where designers are experimenting with using more than one type of technology in a single headphone, David seems to be taking it to the next generation. I elbowed Frank out of my way, and proceeded to listen to oBravo's full-sized model, the HAMT-1. What's different about this one is that David has been experimenting with combining an AMT (Air Motion Transformer) device, along with a dynamic driver to form one complete sound! And it's working. The AMT covers the mids and highs, while the dynamic fills in the bottom. This headphone sounds remarkably good. The headband gimbal reminds of Joe Grado's HP-1 and HP-2 headphones from yesteryear.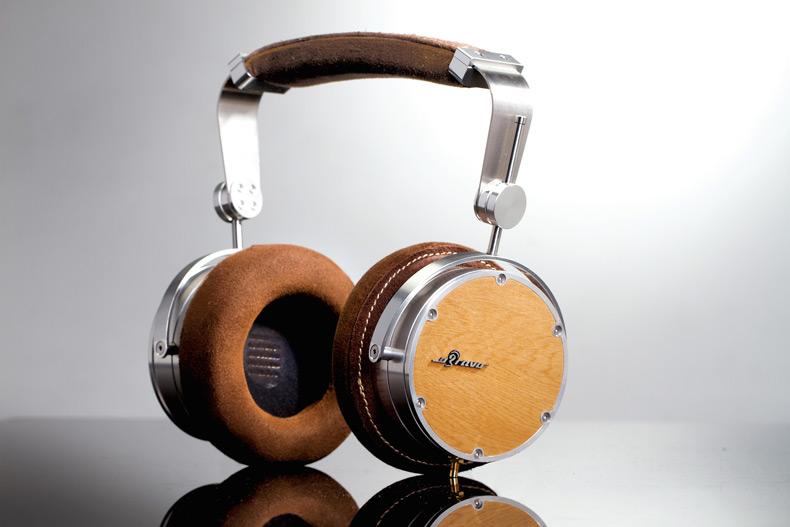 They also are producing two different IEM models. First, is the ERIB-2, which is orthodynamic module, paired together with a dynamic driver mounted inside a tiny little IEM housing (madness…I call it madness!). Next, is the EAMT-3, which is an AMT module (don't ask!), mounted together and paired with a dynamic driver. They both sound amazingly good. Get your magnifying glasses out and look at this component pic: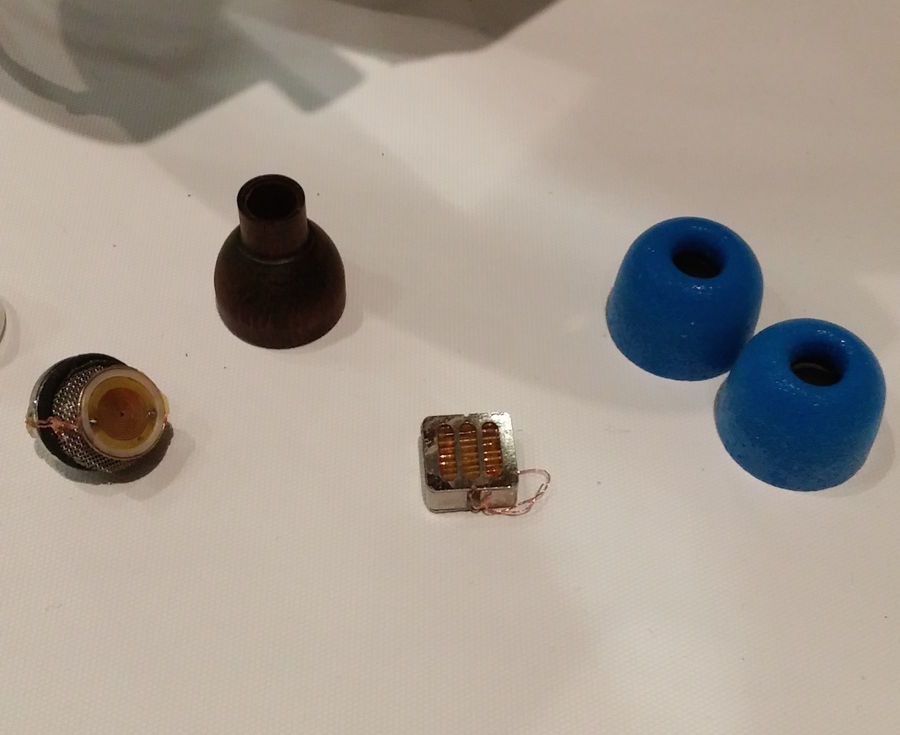 Oppo Digital:
The brains and good looks behind Oppo Digital, is the one, the only, Jason Liao. Jason was thrilled to tell me about the 2015 additions to Oppo's line of personal audio products. Oppo has recently graced our presence with some well-made, great sounding, and moderately priced headphones and amp/dacs. Their planar magnetic headphones have been all the rage in the Head-Fi community. They offer 3 different models. Starting at the top of the pecking order, there is the PM-1 and PM-2 open-backed, high-resolution headphones. That technology trickled down to a more economical portable version, which is also suitable for travel, which has been branded as the PM-3. All three models have similar sensitivity and are easy to drive. The PM-3 has slightly lower impedance, which is why it was designated as their portable model. When ordering the PM-3, the customer has the choice of being supplied with an Android, Apple or digital audio player cable to suit their needs. Jason told me that all three models could be driven adequately by a mobile phone.
They also manufacture a high quality portable dac/amp combo named, the HA-2, which is the smaller and portable brother of their HA-1 desktop dac/amp combo. The HA-2 has received high praise on the headphone forums. Using the HA-2 amp/dac with one of the three headphone choices will bring the performance to a different level, according to Jason and company.
New for this show, are 3 color versions of the PM-3. They come in a red or blue version along side the original black color. The color models are selling well with their younger customers and with women. The pricing remains the same. Oppo is one of the good guys. I can't wait to see what they come up with next!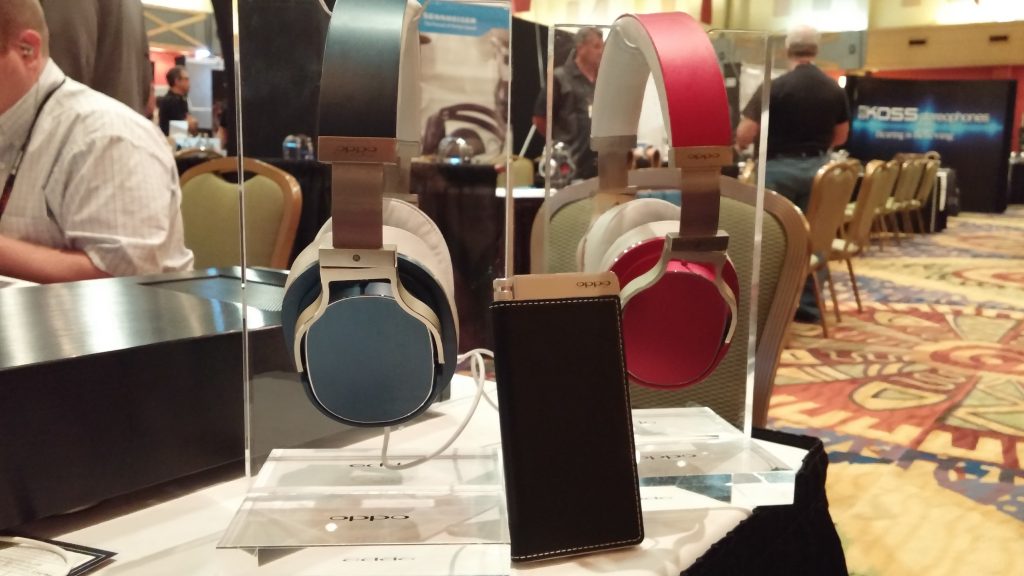 Pendulumic:
When visiting the Pendulumic table, you might bump into Chris Chia, their sales manager, or Chunbeng Quek, who is their lead designer. Pendulumic blasted on the scene at Canjam Costa Mesa, showcasing a well made, elegant looking, circumaural portable Bluetooth headphone. The model is called the Stance S1, which was sold to attendees at a ridiculously underpriced $199. I bought one for myself, and one for my son. I figured that I had better snatch them up, before they realized how charitable they were being to their customers. The Stance S1 offers the user multiple choices to meet their wireless, portable needs. You can choose to use the internal rechargeable battery only, or if you add 2 AAA batteries, they can be used by themselves or in conjunction with the internal battery. Using the life of both battery sources combined, can keep you immersed in your favorite tunes for about 30 hours. Pendulumic also provides a cable with 3.5mm plugs, in the box to use for passive listening, just in case your batteries become become fully depleted. So this means, that you can always use these headphones in either powered or passive mode. It contains the latest Bluetooth 4.0, aptX and AD2P technologies. The sound is amazingly good for what it's worth. Did I mention that these cost only $199? Shush, don't tell anyone.
New for this show, is their improved on-ear version, which retails for $249. The Tach T1 features a sound similar to their Stance S1, but has some nice improvements. It alleviates some of the switches on the left earcup, by auto-switching the battery mode from rechargeable to the AAAs when the internal battery gets low. The earcup is smaller, but it still offers a respectable 20 hours of playtime. The T1 supraaurul version provides better isolation than the Stance S1 circumaural.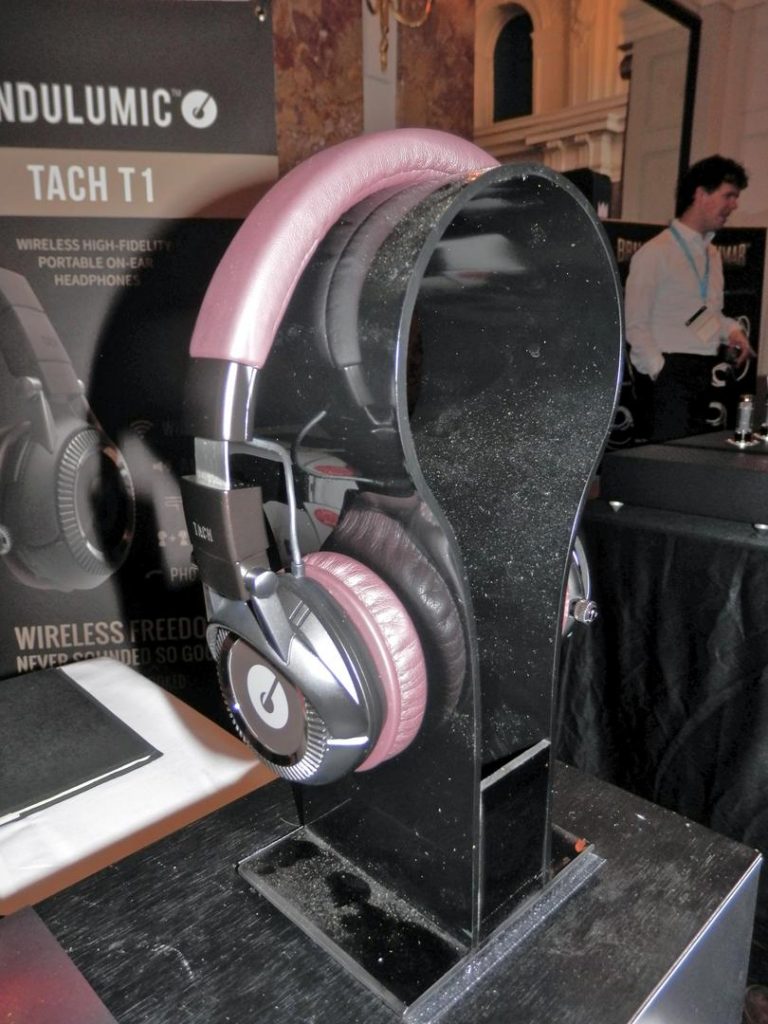 Also new for the fall, is their new model BT1 Bluetooth transmitter. It retails for $59.95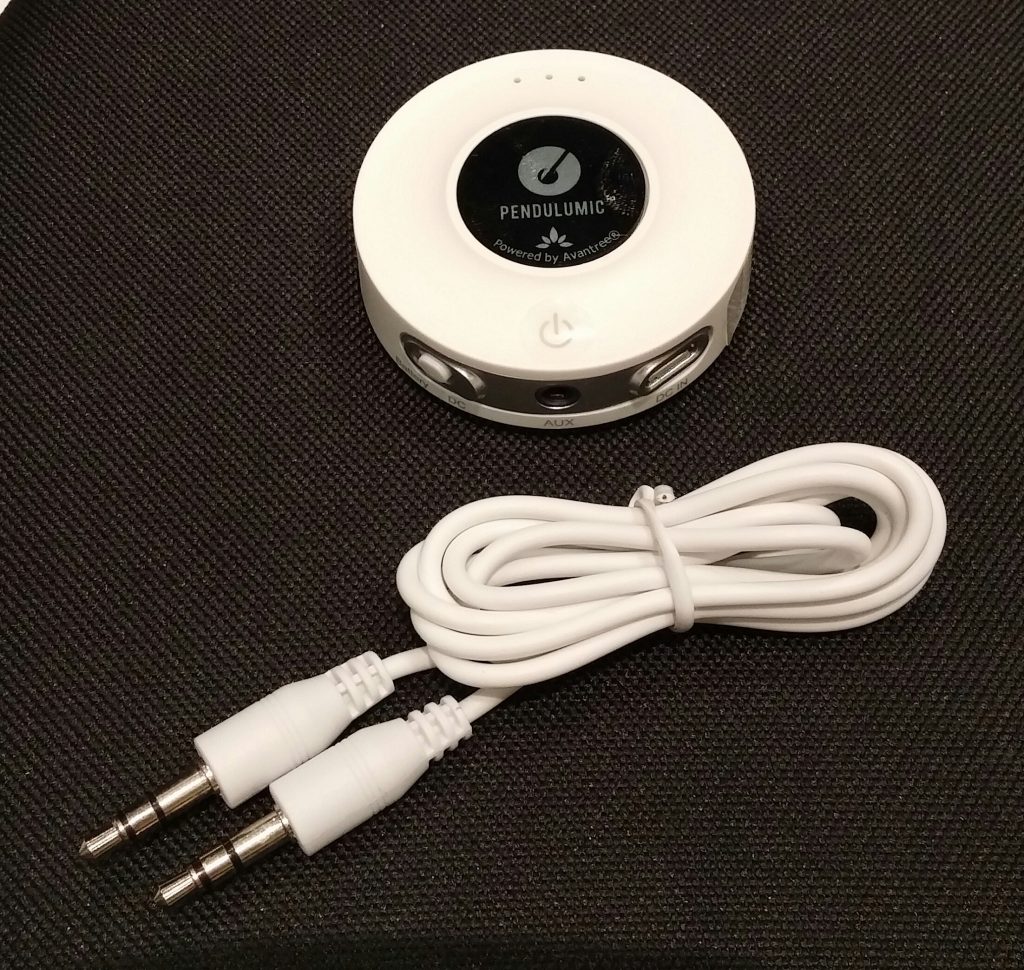 Pioneer Home Entertainment:
The last Canjam vendor on my assignment list that was handed out alphabetically was Pioneer. Rolf Hawkins and I spoke about two new products that they were showcasing. Starting out with their flagship, the SE-Master 1. These are handmade in Japan, averaging one unit per day. Rolf expects them to boost up production by next spring, to a staggering 4-5 per day. They come out of their Technical Audio Devices (TAD) facilities in Japan. They have a unique ceramic-aluminum composite driver with a reference of 5-85,000 Hz. The cable is made from OFC litz wire and has a similar connector as the HD800. The headband has a unique locking device on both sides to hold your settings, along with a tension rod that offers unusual adjustability choices that I haven't seen in any other headphone. They have 50mm drivers, a sensitivity of 94 dB, and an impedance of 45Ω. Retail price is going to come in around $2500.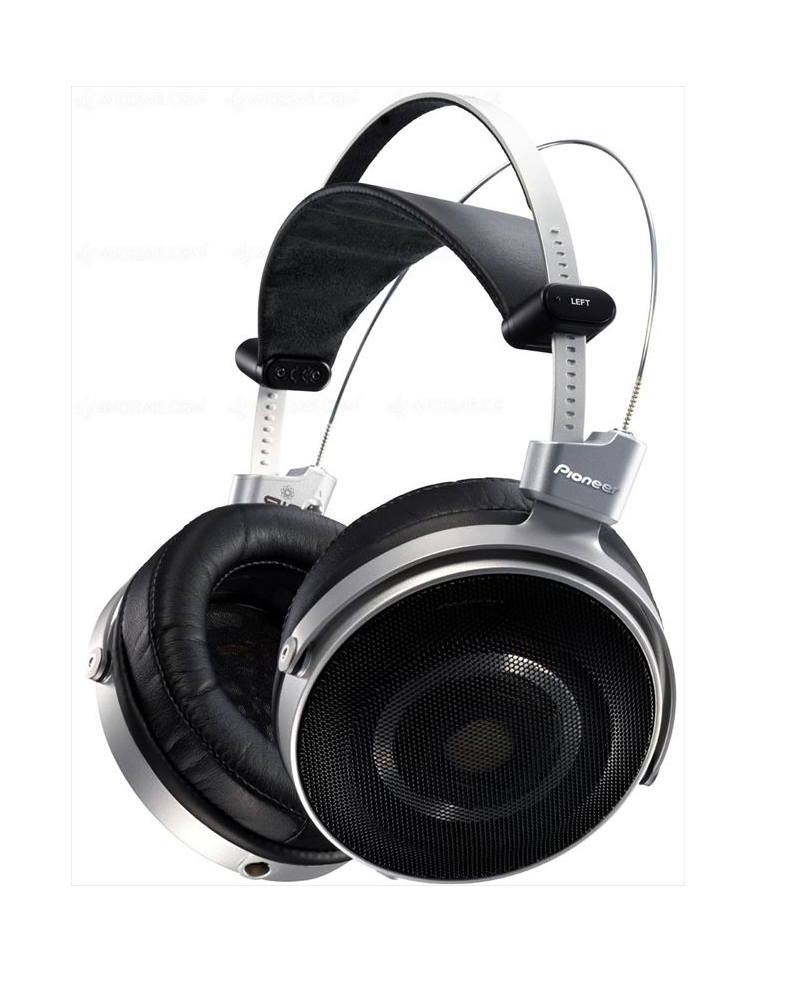 Next, Rolf couldn't wait to show me Pioneer's new digital audio player (DAP), the XDP-100R. Its handsome chassis is strikingly similar to the AK 380. It comes standard with two SD card slots that hold 128GB each, and 32GB internal for a total of 288GB of storage. It operates on the Android Jelly Bean operating system, and is outfitted with the standard Google Music player, but also comes with the better Onkyo Hi-Res music app. Spotify and Tidal are available from the Google Play store as add-ons. It handles all of the modern formats, including native DSD. The conversion is done with a Sabre ESS-9106 for the headphone stage output, and battery life is 6-10 hours. Street price is $700.