Continued coverage from CanJam at RMAF 2018
by Lee Shelly
Manley Labs
Long-time audiophile staple, Manley Labs, first showed their headphone amp design a few years ago as a prototype at CES. The production version has come to fruition and it's an aesthetically unique, feature-packed design. Owner Eveanna Manley explained that the design was made to mimic a somewhat elongated head and it serves as both amplifier and headphone stand. It's tube driven using 6AQ5's and can be run as either a push-pull or single ended with the push of a button. There are options for 3 different impedances…12-50 ohm, 50-200 ohm, and 200-600 ohm. It also features defeatable tone controls.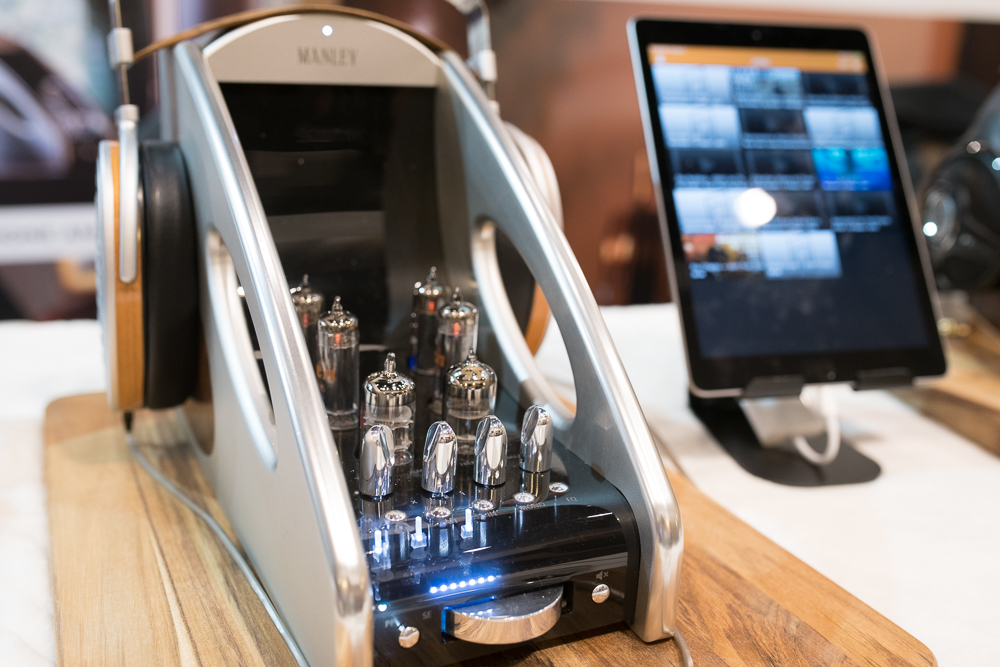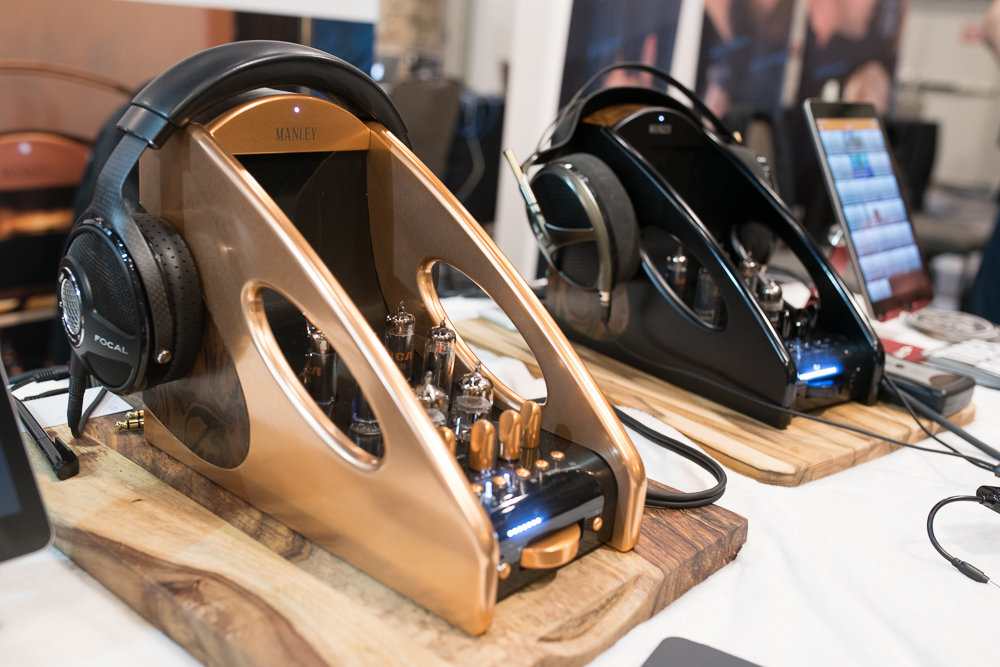 Mr. Speakers
Across the aisle was the double booth of Mr. Speakers. Owner Dan Clark and newly hired President, Andy Regan were on hand to show off the new $1999 Ether Flow 2 headphones. Dan said one mission was to make an audiophile headphone that a bass-head would love! He wanted a design that made cello and male vocals have the proper weight and timbre. Playing through the Schiit Mjolnir, I can say that he achieved his stated goal. They feature tight but significantly deeper bass reproduction that the Ether Flow.
Dan also has a user-applicable upgrade for the Ether Flow series to what he calls version 1.1. I got the upgrade kit for my Flow-C's and will let you know my thoughts after some time with it.
Mr. Speakers has also jumped into the Massdrop world with the $899 'Ether CX' featuring entirely new voicing and more bass. He told me it fits nicely between the standard line Ether Flow and the Aeon, but offers a sound that's unique to Mr. Speakers' products.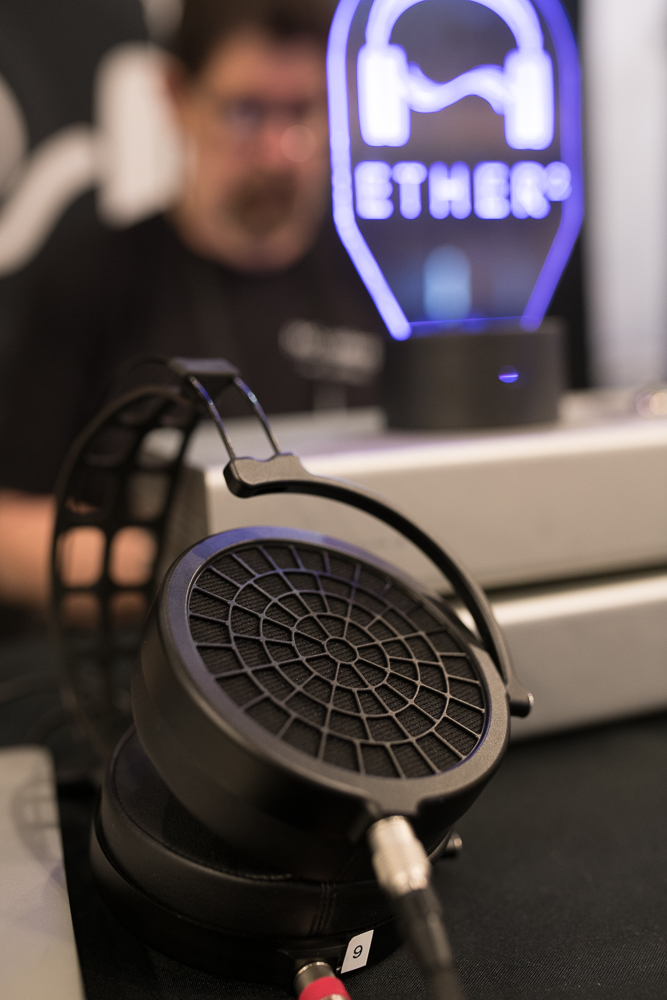 RHA
RHA sent in a crew from Scotland to introduce their new IEM offerings. The CL-2 is the smallest planar IEM on the market. It features a Zirconium Dioxide (ceramic) housing, a closed back design and a 10mm driver. Packaged along with the IEM's are three different cable options…a silver cable terminated in a 2.5mm balanced connection, a 3.5mm single ended copper cable and a Bluetooth (APTX HD) cable, making these the first wireless planar IEM's.
In addition, they announced a new completely wireless iIEM called TrueConnect. Think Apple Airpods that actually sound great! They come with their own charging case and options for different sized tips to get a proper seal.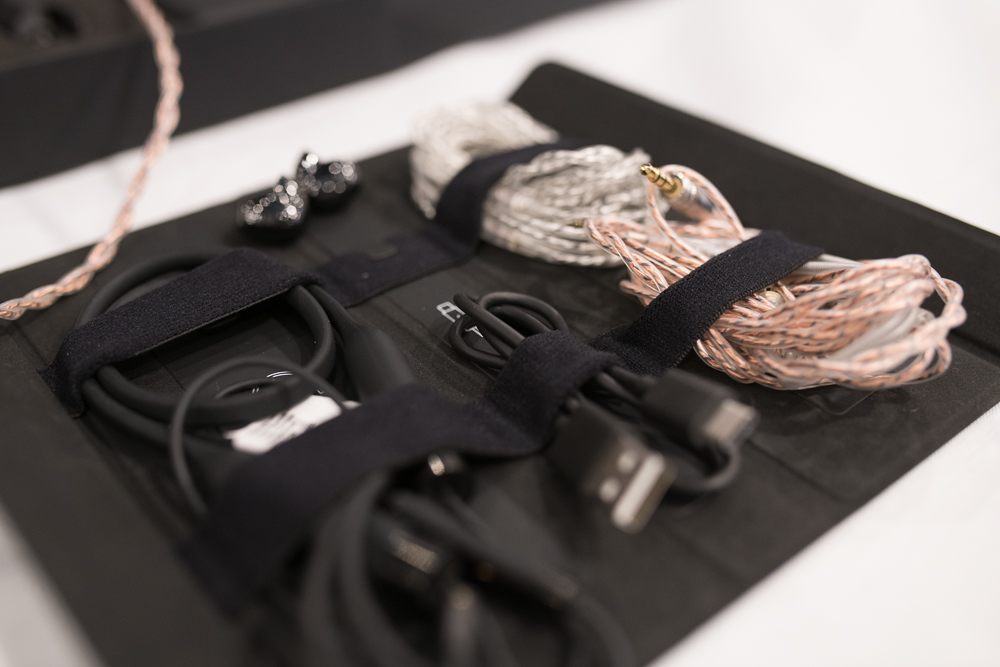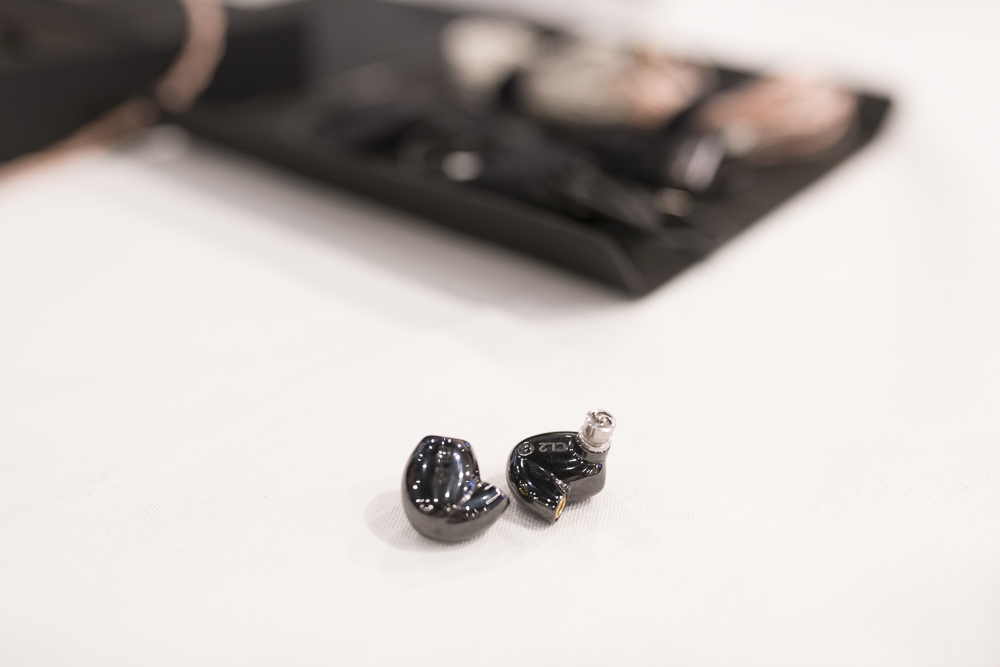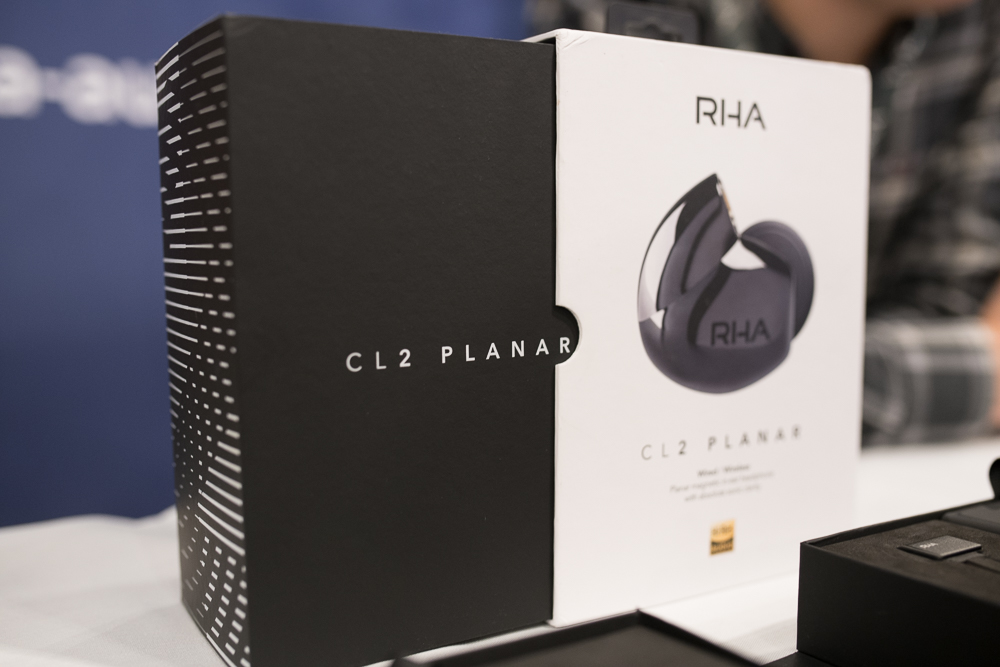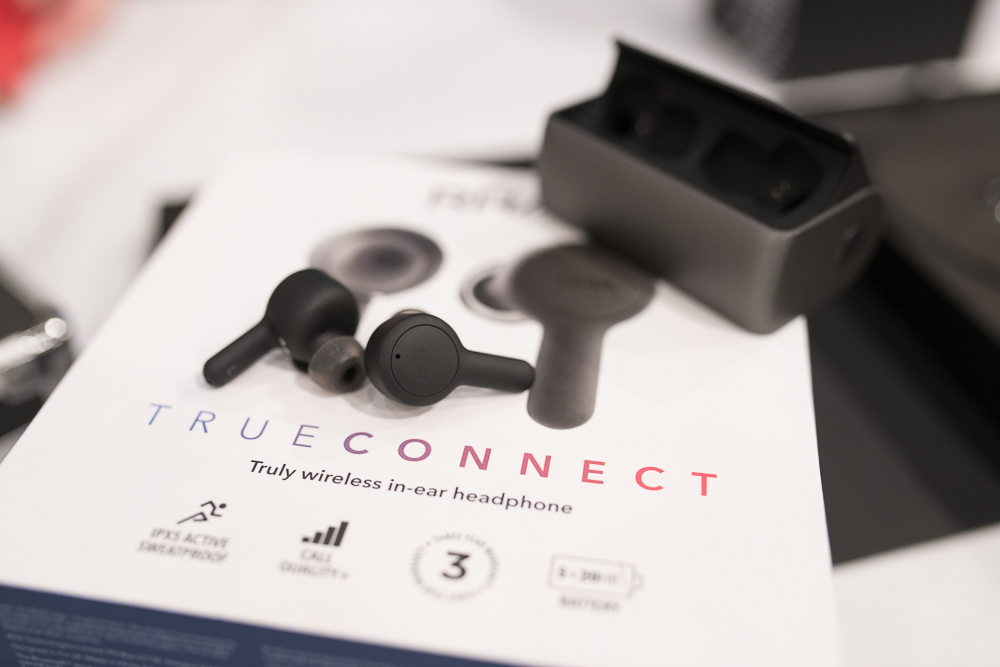 Beyerdynamic
Beyer has fleshed out their wireless line with new offerings that will ship before the year is out. In addition to their flagship wireless design, the $699 Amiron, they are adding the Lagoon ANC. These $499 Bluetooth headphones feature Active Noise Cancelling, LED status indicators and side panel touch controls. Their noise-cancelling is what they term a 'hybrid' design with mics both in and out of the headphones for maximum accuracy. These should ship in December.
Shipping in November are their new wireless in-ear flagships, the Xelento's at $1199.
All of the offerings will offer Sound Personalization where you can use their app to customize the sound based upon a personal hearing test. These really become YOUR headphones.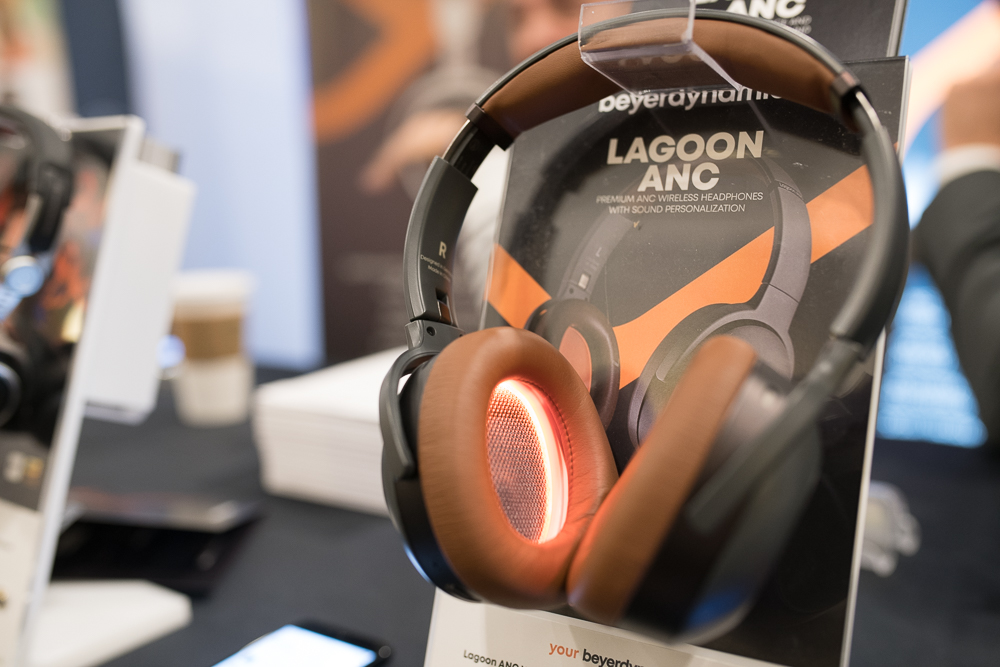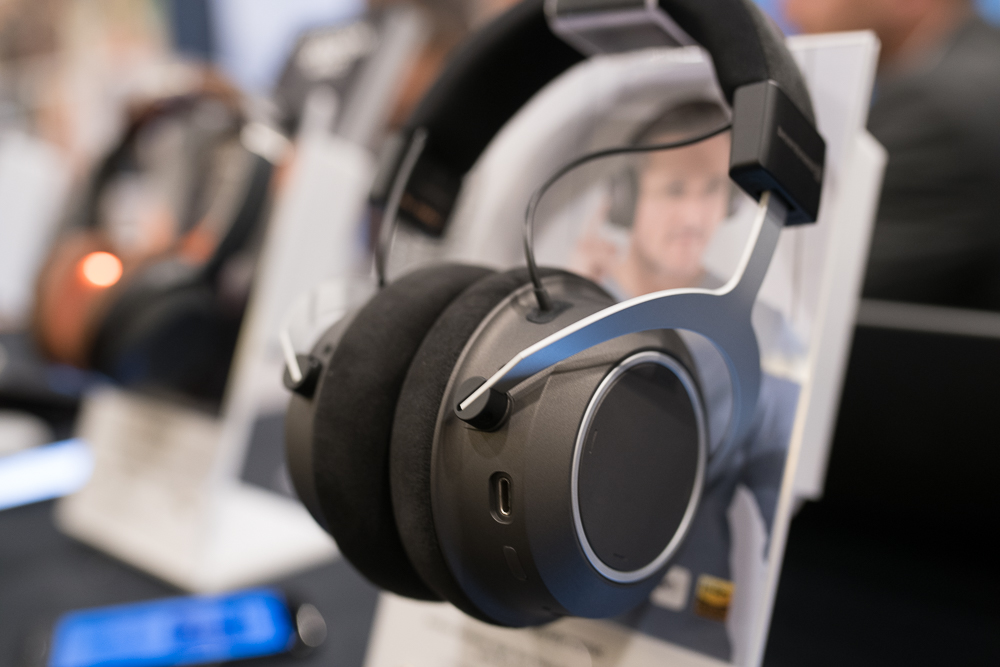 HiFiMan
2018 has seen a slew of new introductions from one of the most highly regarded headphone companies. These folks are not interested in resting on any laurels! The HE-1000's now offer an SE edition ($3500) that brings the HE-1000 design a step closer to the Susvara ($5999) level. They also looked to pay homage to the design that really launched the company into the stratosphere…the HE-6. The HE-6 SE ($1799) shares the aesthetics of its originator, but the sonics and efficiency are much improved.
But they aren't done yet! In November, they will launch 2 new headphones…the HE-5 SE Limited Edition ($699) and the Arya at $1599.
Oh…and one more thing. December will bring the Jade to market. Jade is a solid-state electrostatic amp and headphone system at $2499. The amp is available alone at $1599 and the headphones can be had for $1399.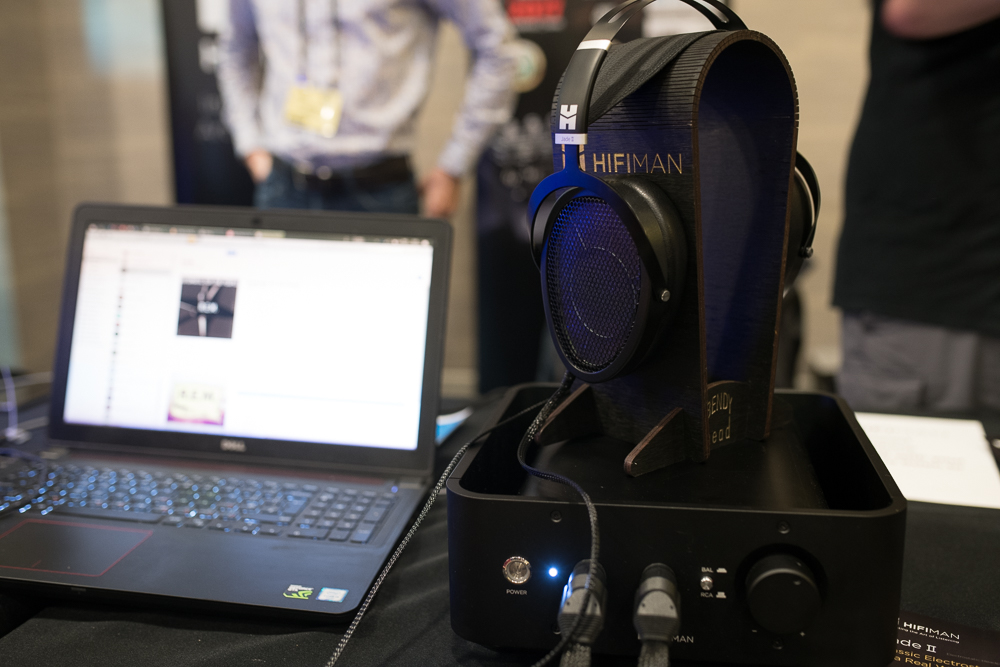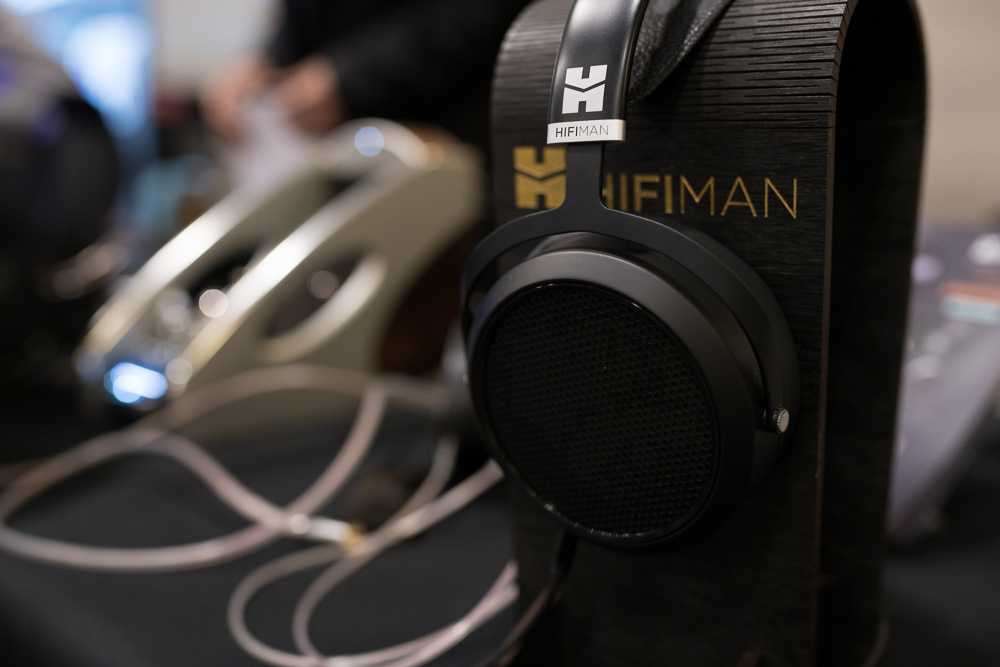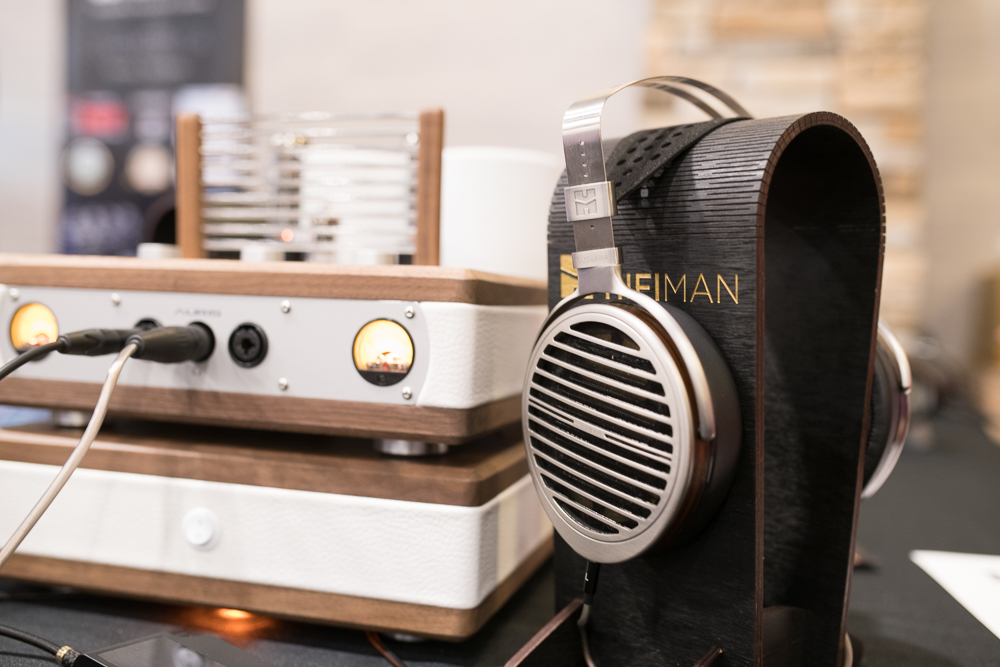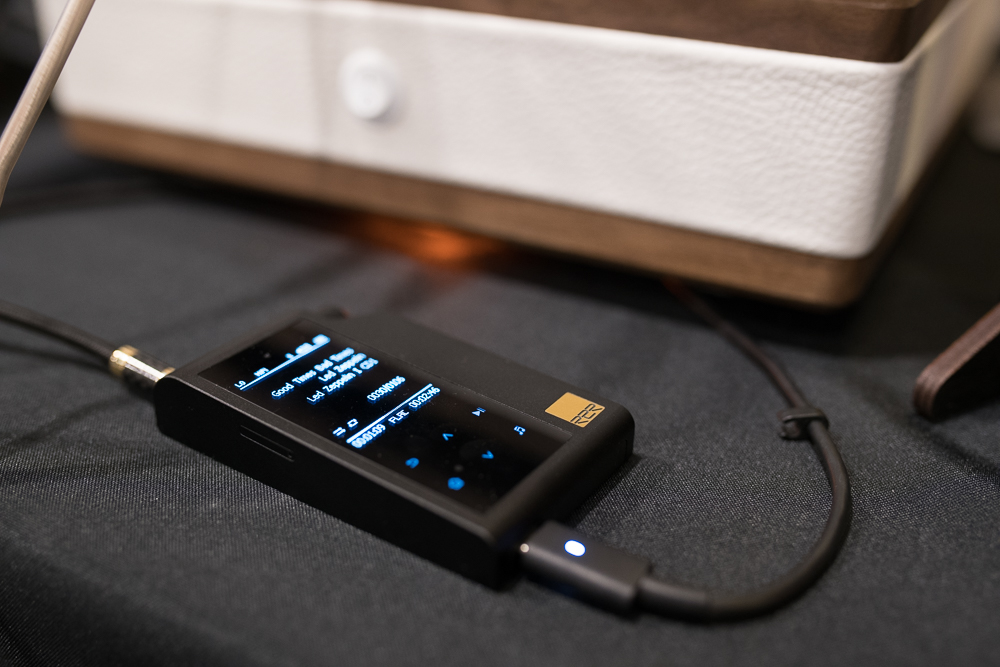 Dana Cables
Dana was on hand showing their brand new Lazuli Nirvana headphone cables. These feature twice the copper and 1/40th the capacitance of their already excellent Lazuli Reference line of cables.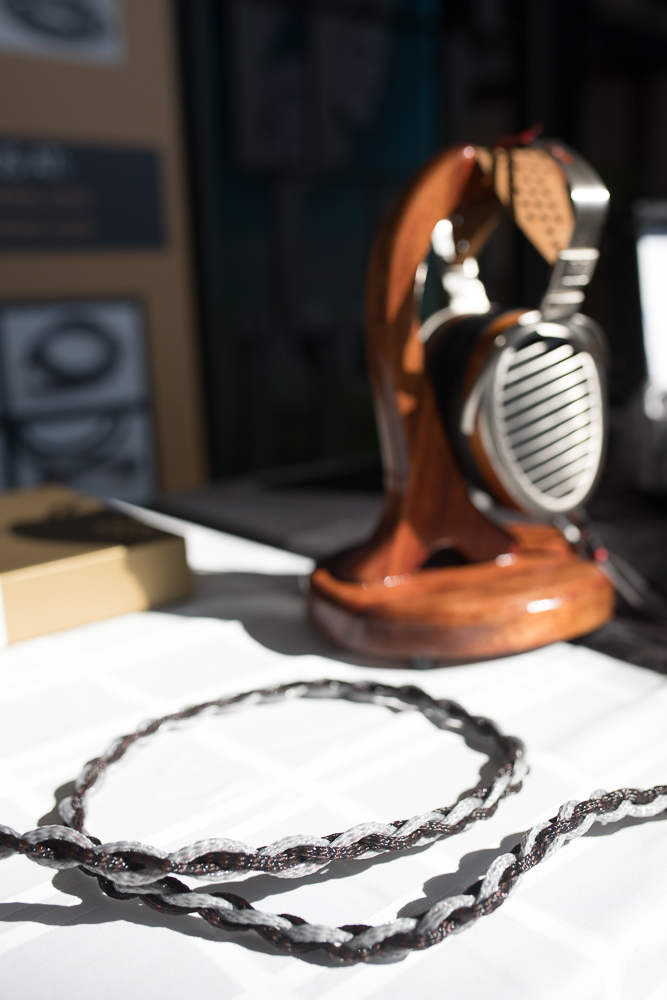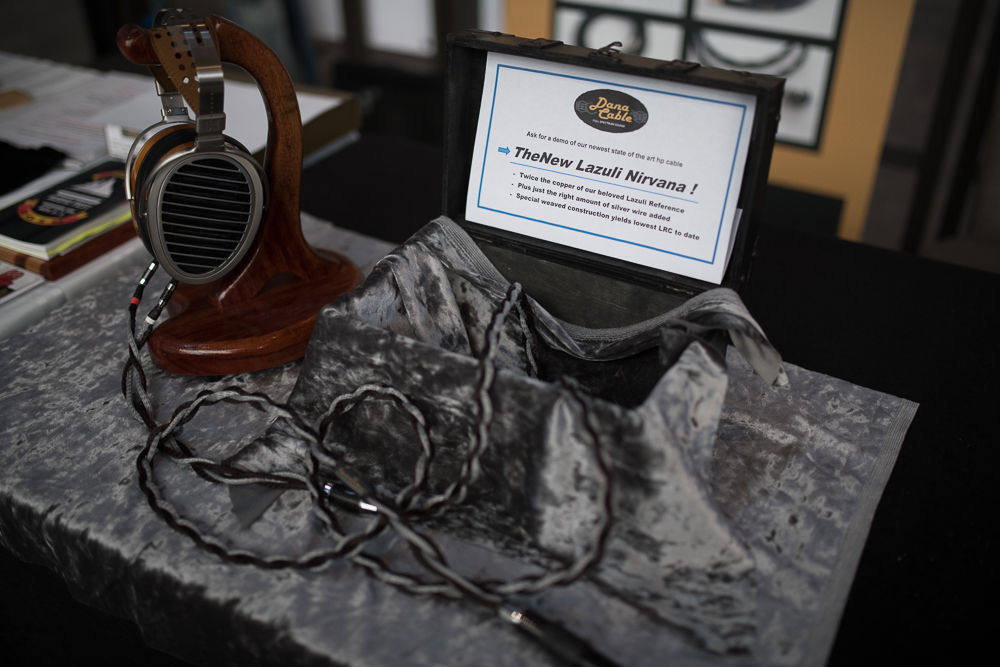 Bang and Olufsen
B&O was showing two new headphones. First was an update to their H9 headphone to an "I" designation. These now feature ANC, aluminum touch interface and new special edition colors.
Brand new are their E8 wireless IEMs. These are another completely wire-free design in their own charging case, but these feature touch controls on the outside.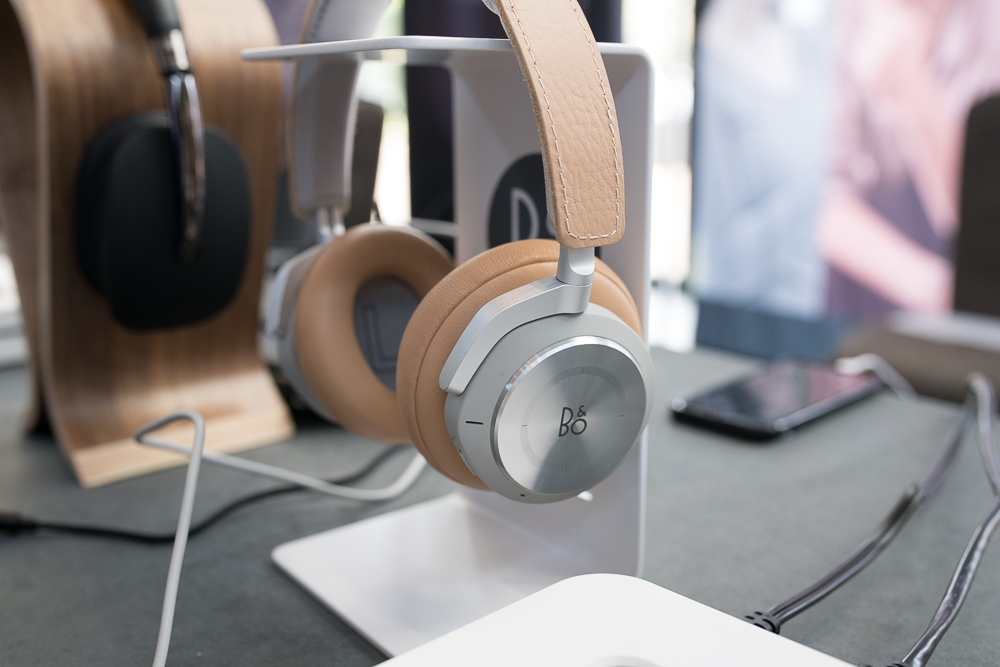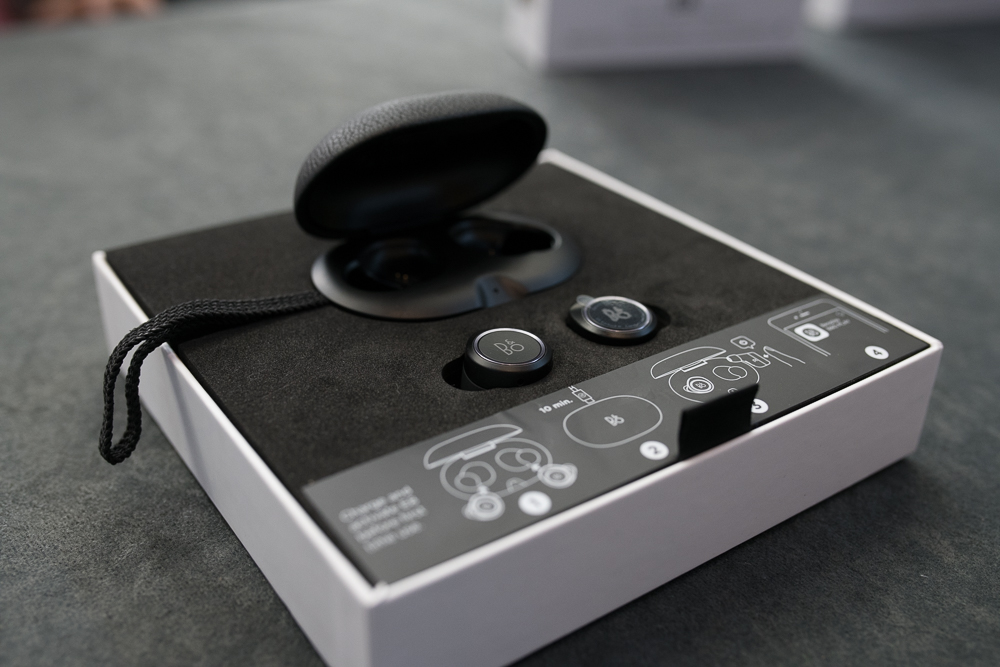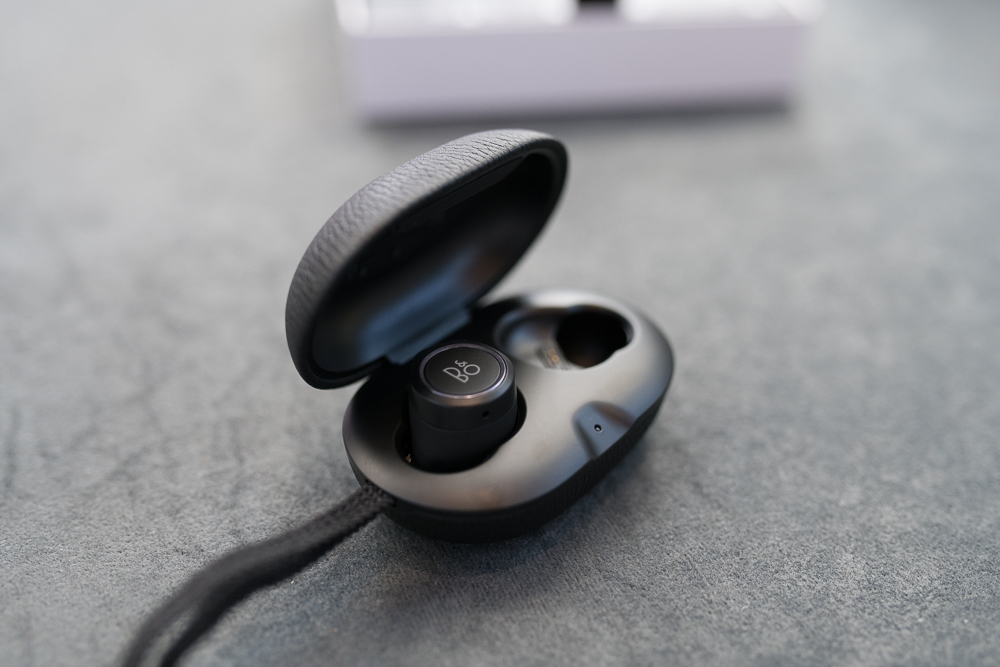 PSB
PSB was showing their new M4U TW1 AirPods-style wire free IEM's that also have touch control for just $149. These complement their awesome M4U8 on-ear Bluetooth Noise Cancelling headphones that now have NFC quick pairing capabilities.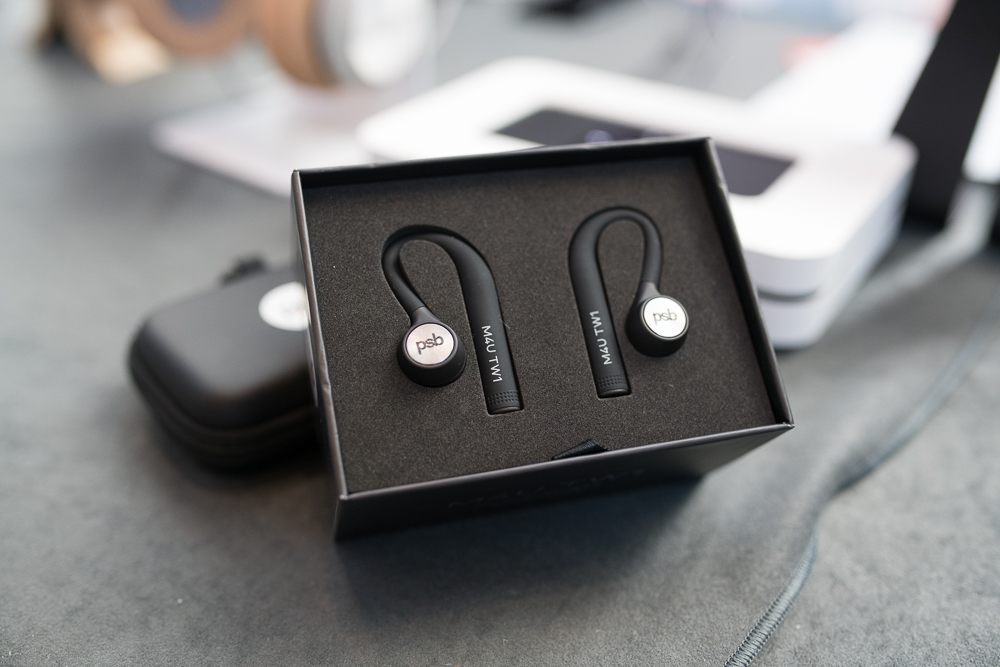 Audeze
I spent quite a bit of time at the Audeze booth auditioning their various recent offerings including the LCD-2 and LCD-2C. At $899 these are a true bargain in high-end headphones. Neither design incorporates their razor technology, so they really are a throwback to the original LCD-2's that put Audeze on the map. I also auditioned the LCD-4z which uses a magnesium housing. These are truly state of the art in both design and sound.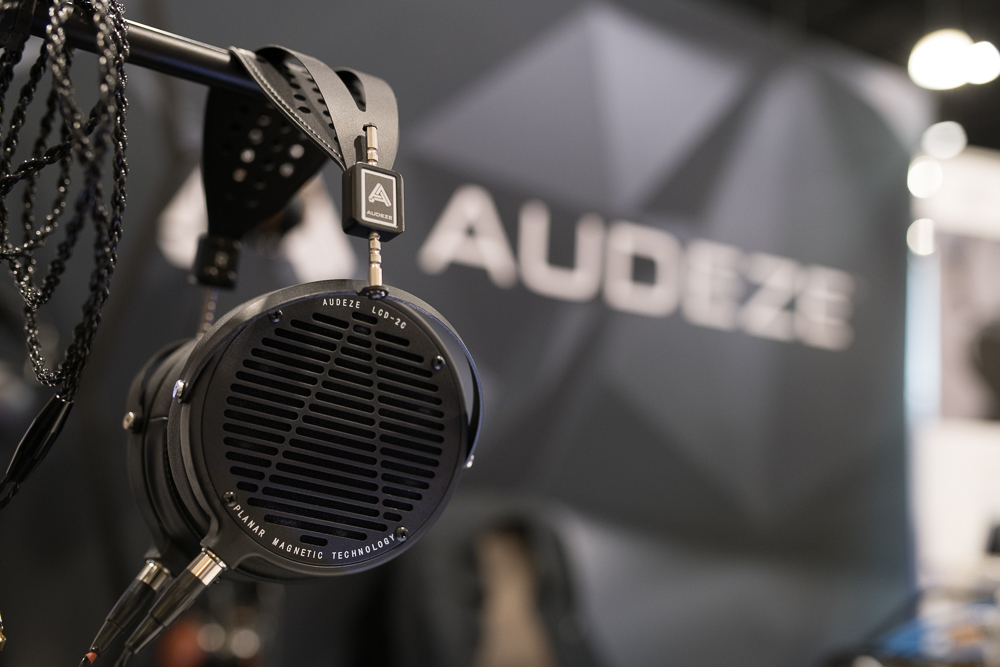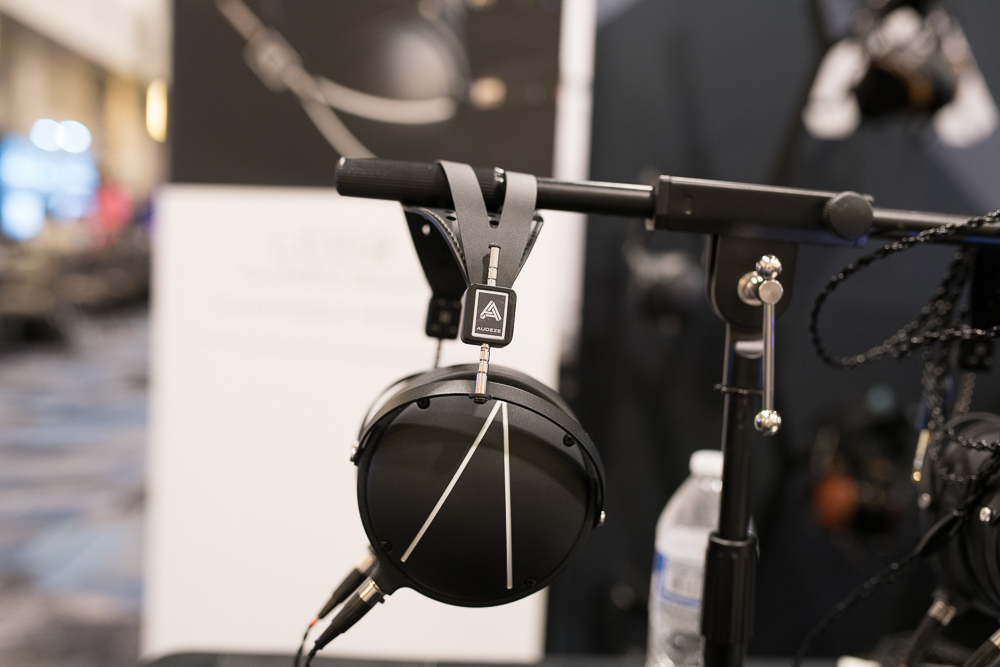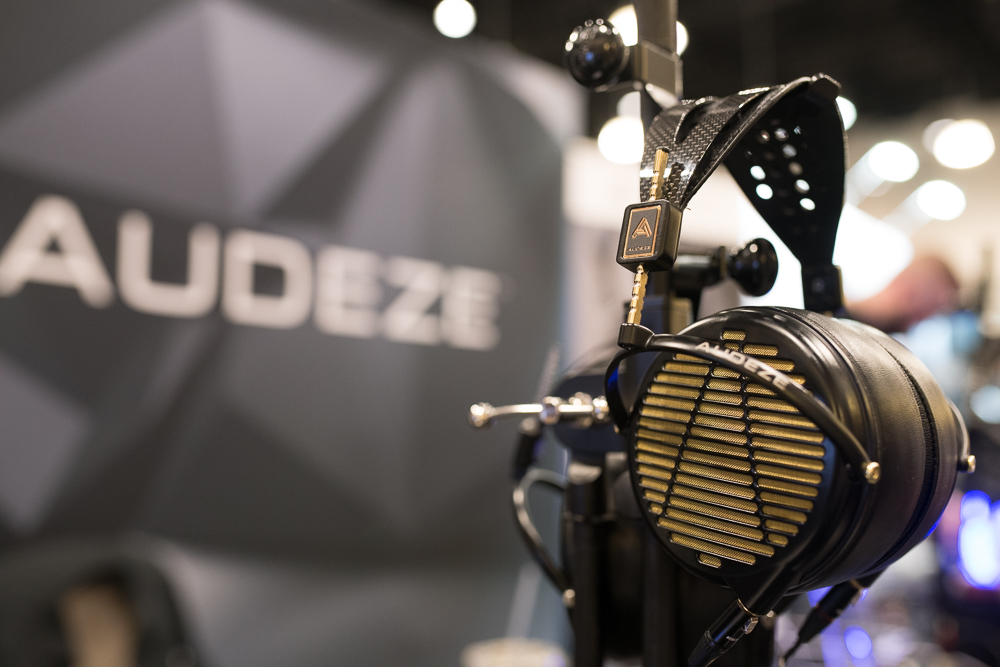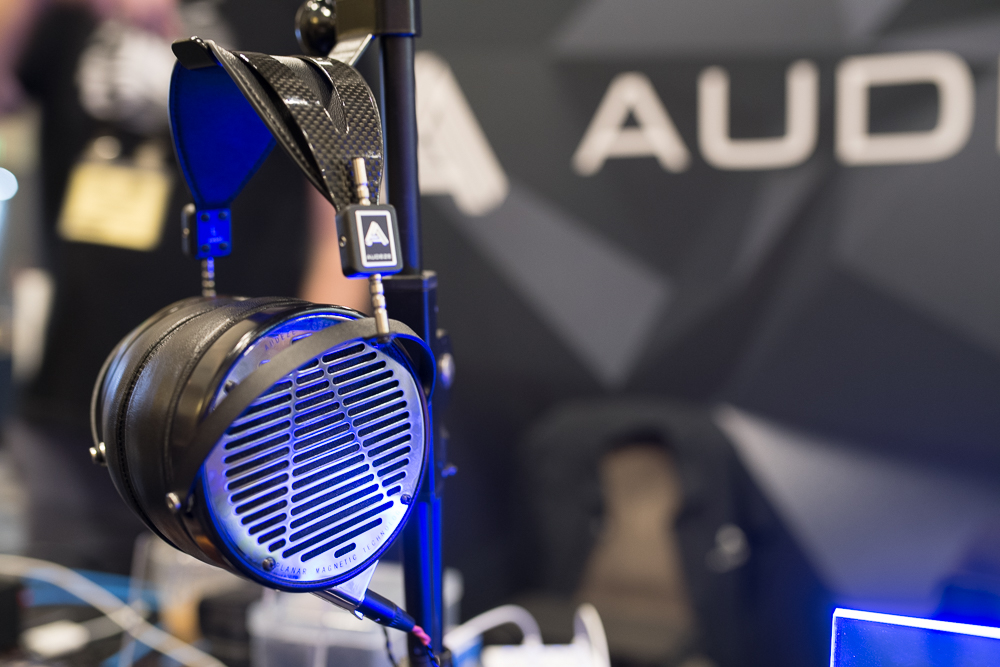 But I spent the most time learning about their newest offering, the Mobius. This has so much cool tech built in! There is a removable mic for the gamer crowd. There are 3 different input methods…3.5mm analog, Bluetooth and USB. The USB in allows you to emulate speakers placement as well as realistic Dolby 5.1 and 7.1 surround sound. Bring your laptop onto the flight and turn the plane into a theater! Speaking of 'turning', the Mobius also has the ability to track your head movement 1000 times per second. This allows them to lock in a 'speaker position' and make the image seem as though it's staying in place when you turn your head! All of this and Audeze sound quality for just $399!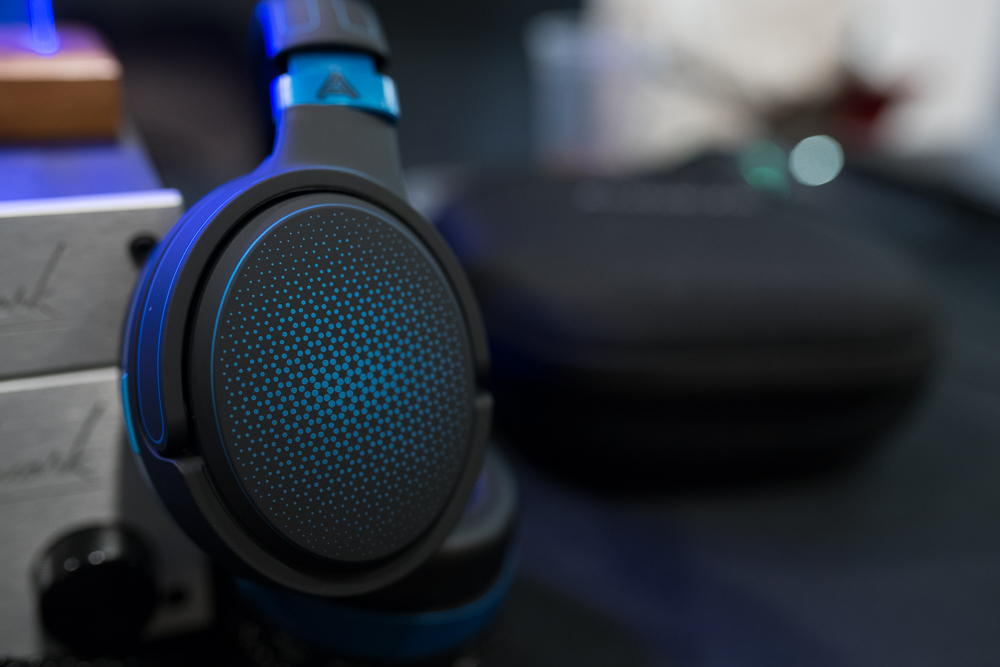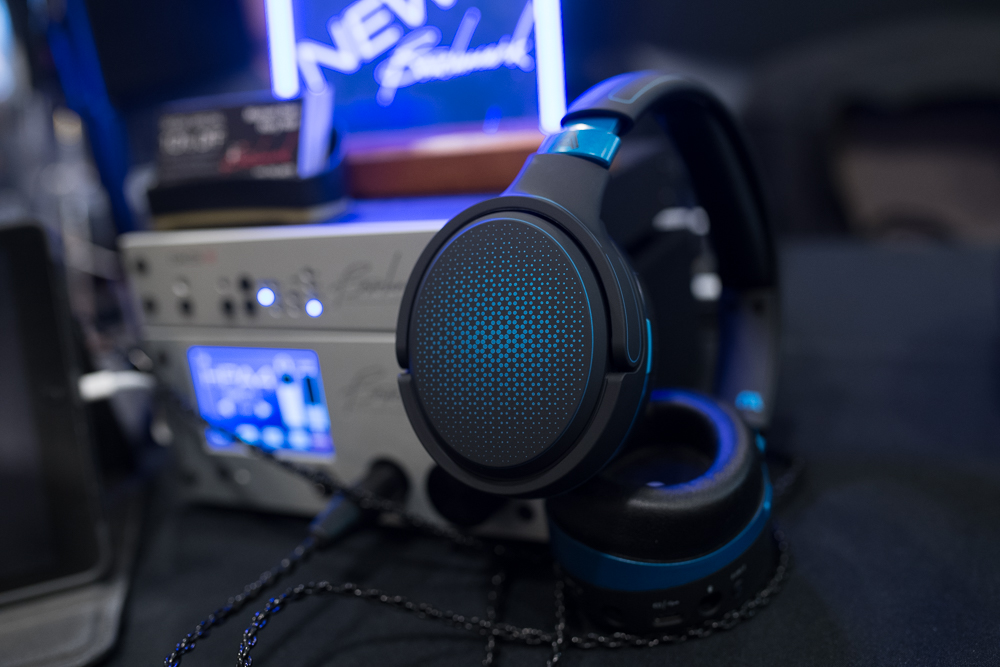 Ampsandsound
Justin from Ampsandsound was on hand to demonstrate his outstanding line of amplifiers. These amps have a decidedly old-school look, but a modern quality of sound. All are tube designs that sound great out of the box, but Justin is the first to tell you that you can customize the sound to your preferences with a variety of tube replacement options…including some old-stock tubes that spent time inside ICBM's!!
The amps on display included the Kenzie ($1700-$1800), a beautiful warm tube amp, the Kenzie Encore ($2000-$2550), which adds preamp functionality, The Mogwai SE ($2500-$3200) able to drive both headphones and high-high-efficiency speakers, and the Pendant ($2000) which is a collaboration amp with ZMF headphones.
I spent quite a bit of time auditioning the Kenzie with new flagship headphones from ZMF and it was divine.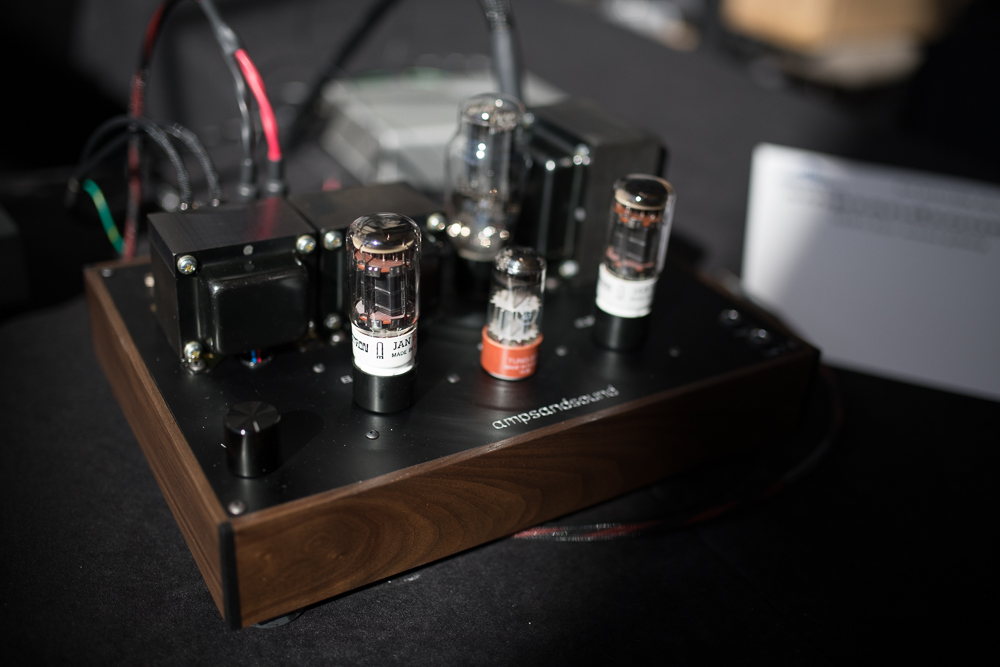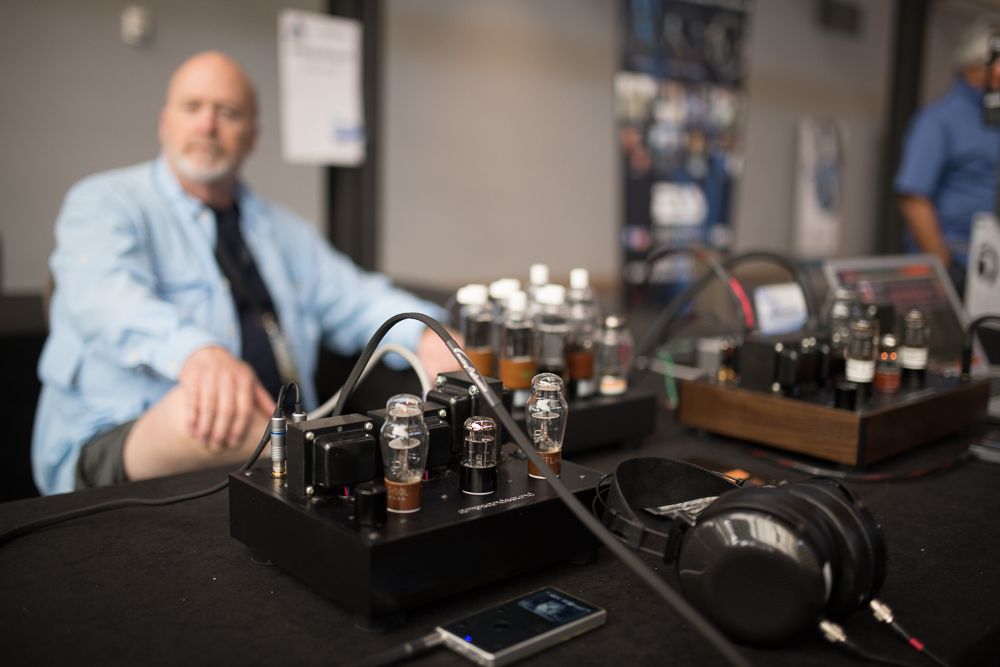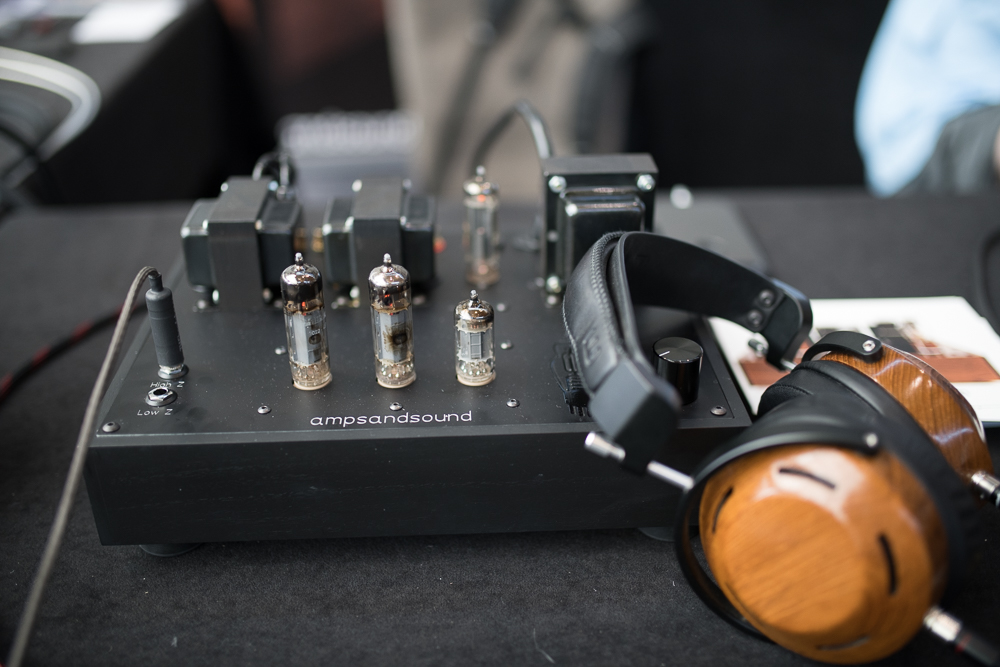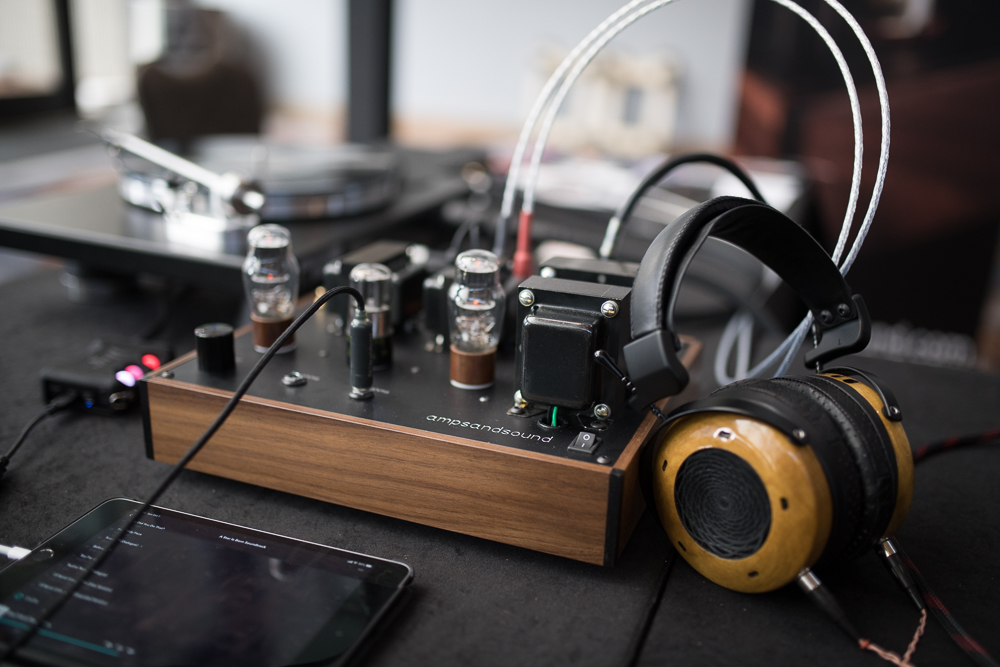 Thanks for reading!