Continued coverage from CanJam at RMAF 2018
Cleer
One new up and comer in the Personal Audio arena is Cleer, producing amazing quality headphones at budget prices. At CanJam RMAF 2018 they were focusing on their two newest headphones that were released simultaneously earlier this year, the Cleer Flow Wireless Hybrid Noise Cancelling Headphones ($279.99 USD) and the Cleer Next Audiophile Headphone ($699.99). Featuring 40mm ironless drivers, Bluetooth 4.2 with Near Field Communications (NFC) technology, a hybrid noise canceling system, a built-in microphone for use making phone calls as well as the Active Noise Cancelling and Ambient sound functions, touch controls for remote phone operation, volume, Ambient mode and ANC functions, a swivel folding design for extended comfort and flexible storage, up to 20 hrs playback with ANC and BT enabled, the ability to operated cabled as well as wirelessly, and interchangeable deco-rings the Cleer Flow Wireless Hybrid Noise Cancelling Headphones have one of the best sounds and the longest range of any Bluetooth devices I have heard.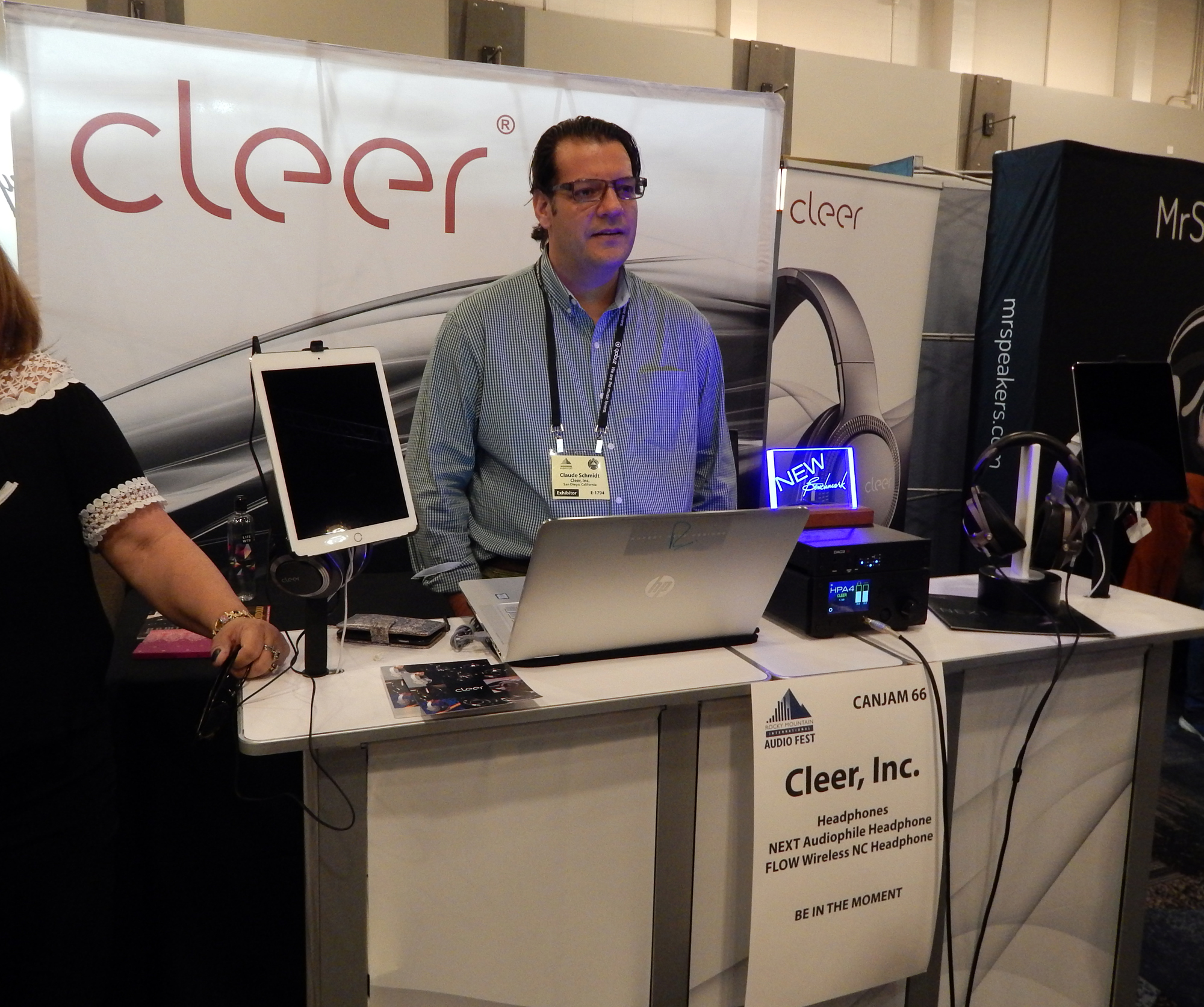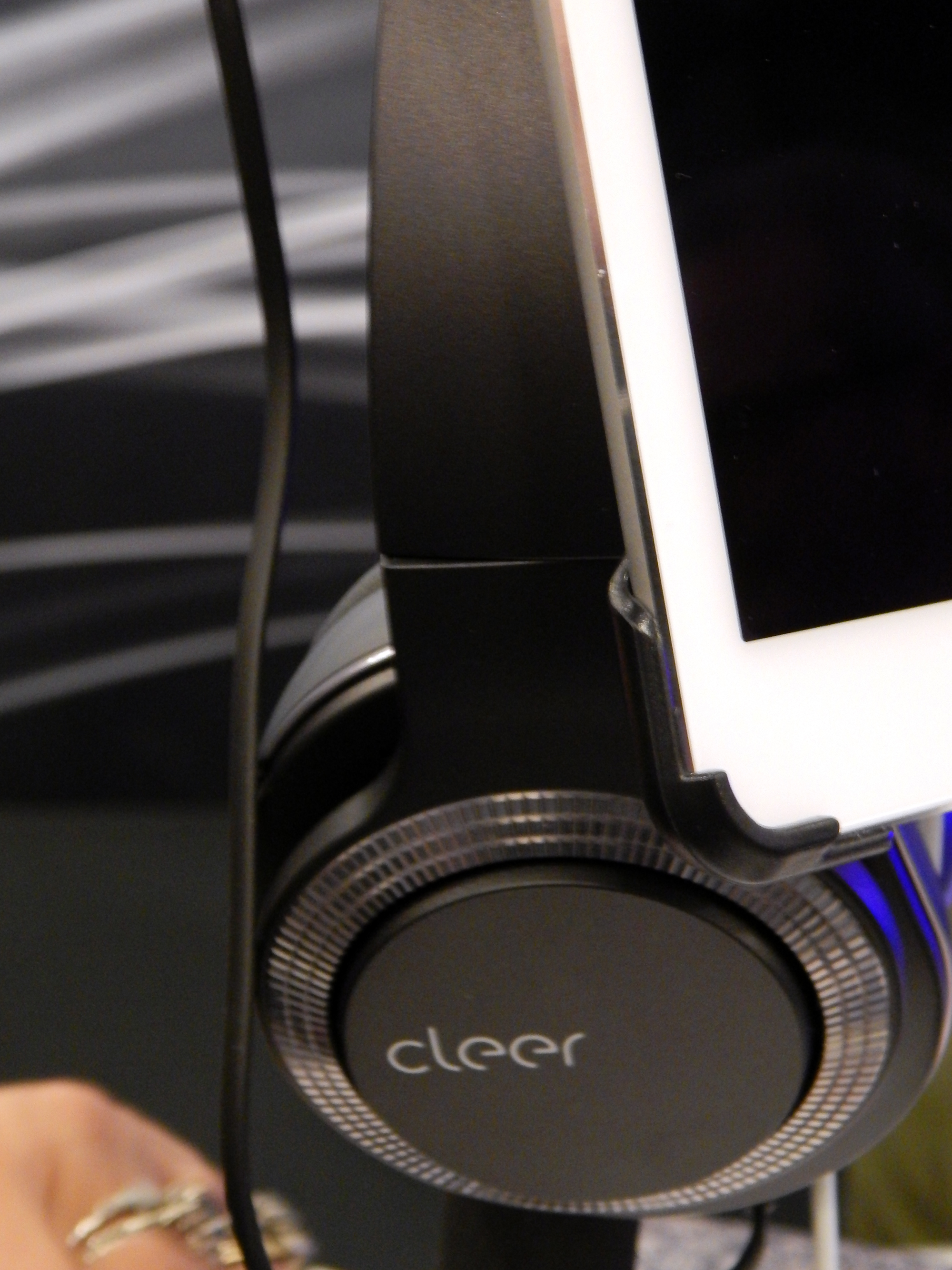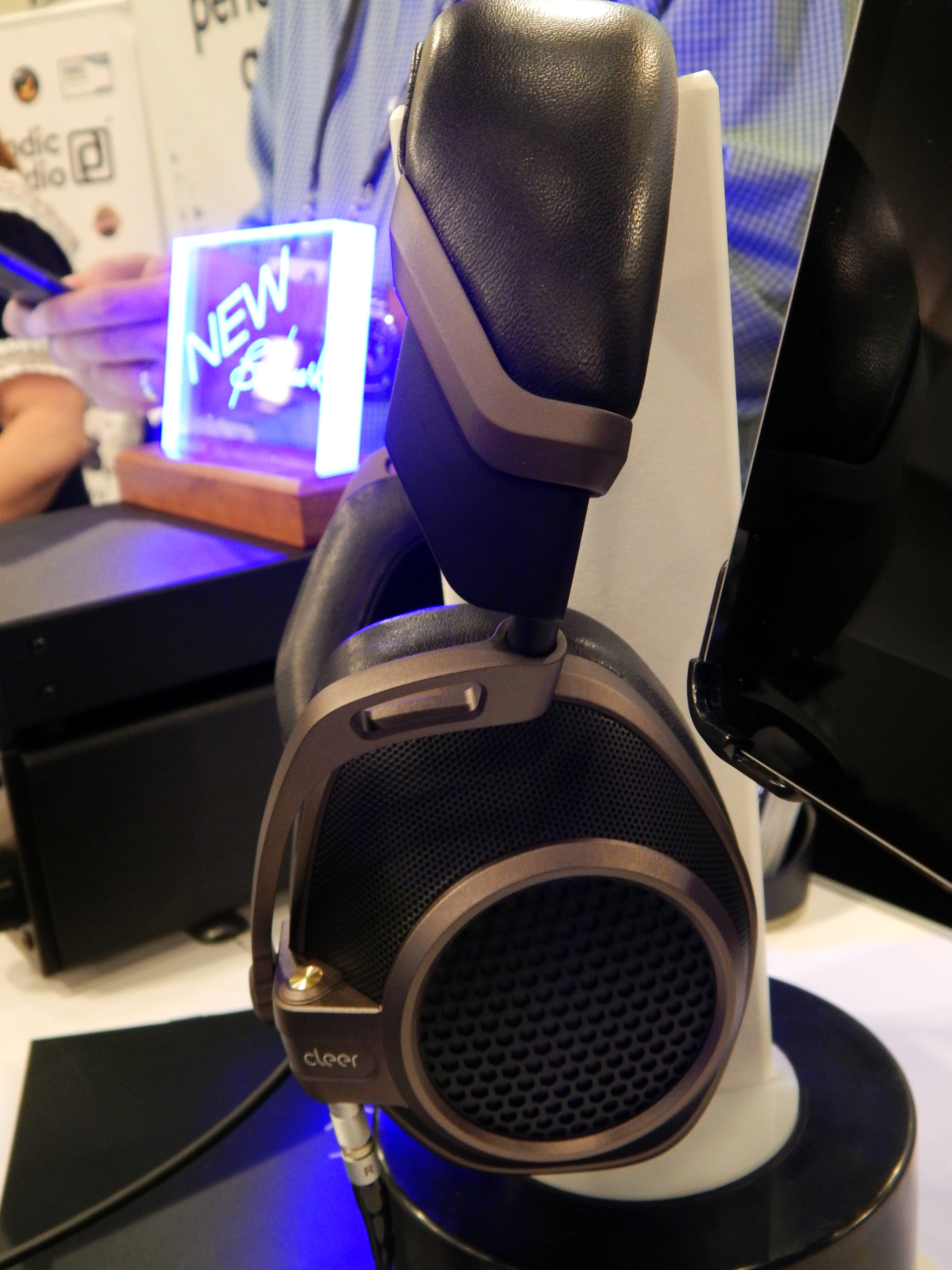 Dekoni Audio
Well known for their sheepskin earpads and their customized version of the Fostex planar magnetic headphone, the Dekoni Audio Blue ($299.99 USD), as well as their Bulletz Premium Memory Foam Isolation Earphone Tips ($15.99 USD), Dekoni Audio was introducing a new ersatz leather earpad material that is reversible allowing them to offer either a leatherette or velour earpad. They have also expanded their earpad offerings to include the Sennheiser HD700, the Audeze LCD 2 and the Audio-Technica ATH-AD series headphones.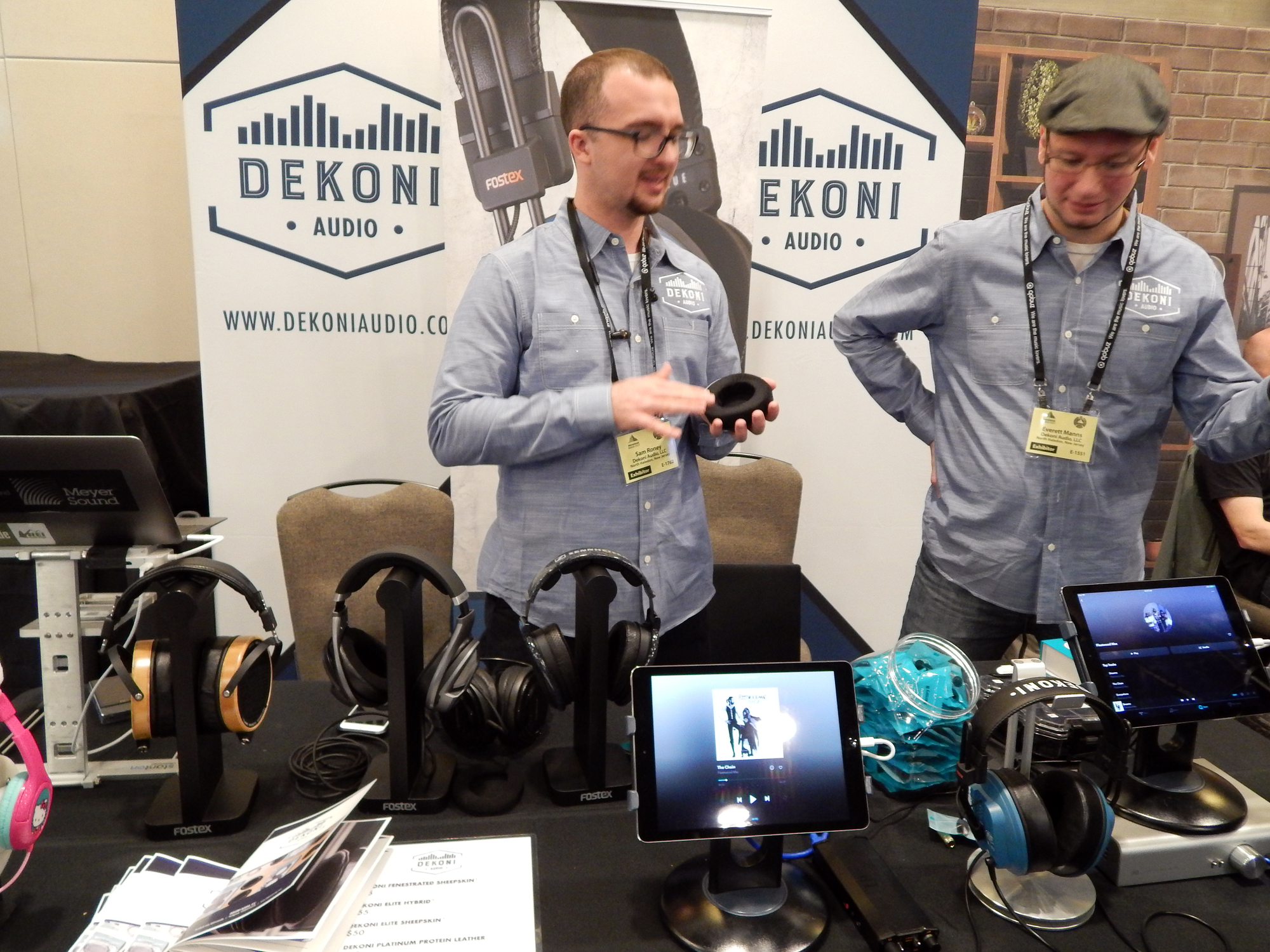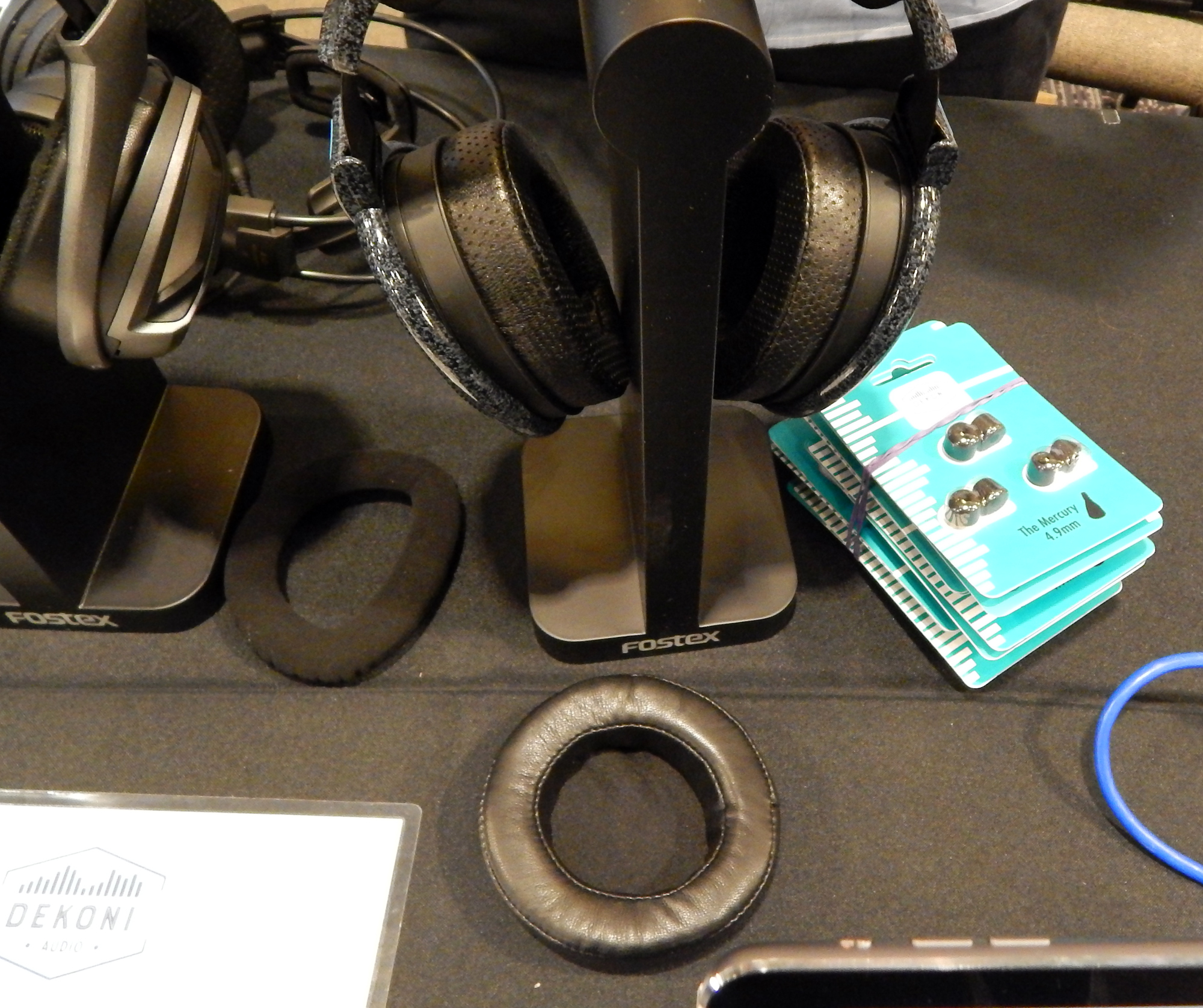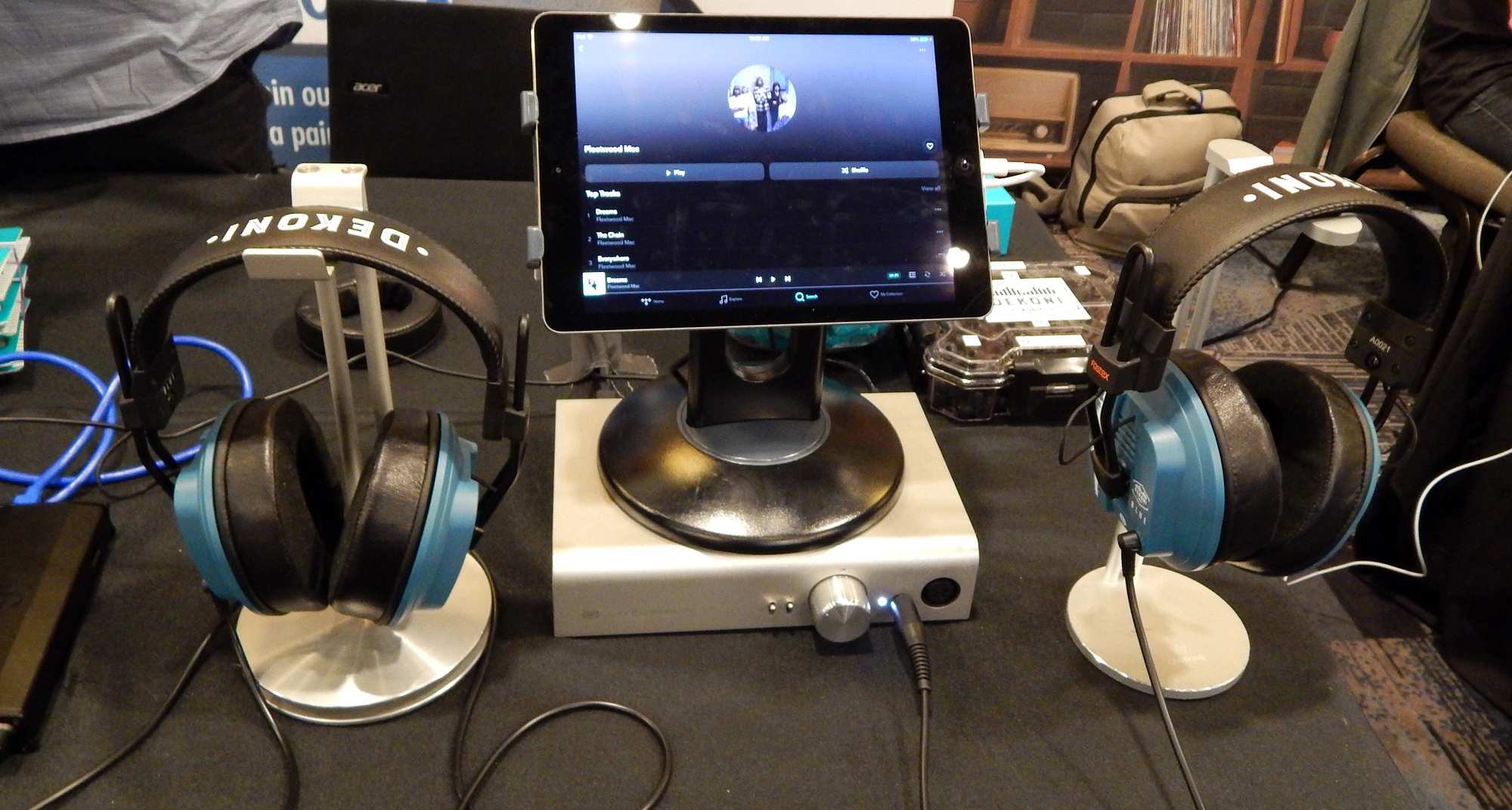 Shure
There are probably few more recognizable names in Personal Audio than Shure. Though they have kept themselves mostly to the professional market, producing studio quality IEMs and Headphones, a couple of years ago they rocked the high-end market by introducing an Electrostatic IEM, the KSE1500 Electrostatic Earphone System ($2,999 USD). Though intended as simply a statement piece, Shure found themselves propelled into the Audiophile Personal Audio world when demands for the unit exceeded their expectations. And now to meet a growing demand for an analog only solution they have introduced the KSE1200 Electrostatic Earphone System ($1,999 USD) for use with high-end DAPs and DACs.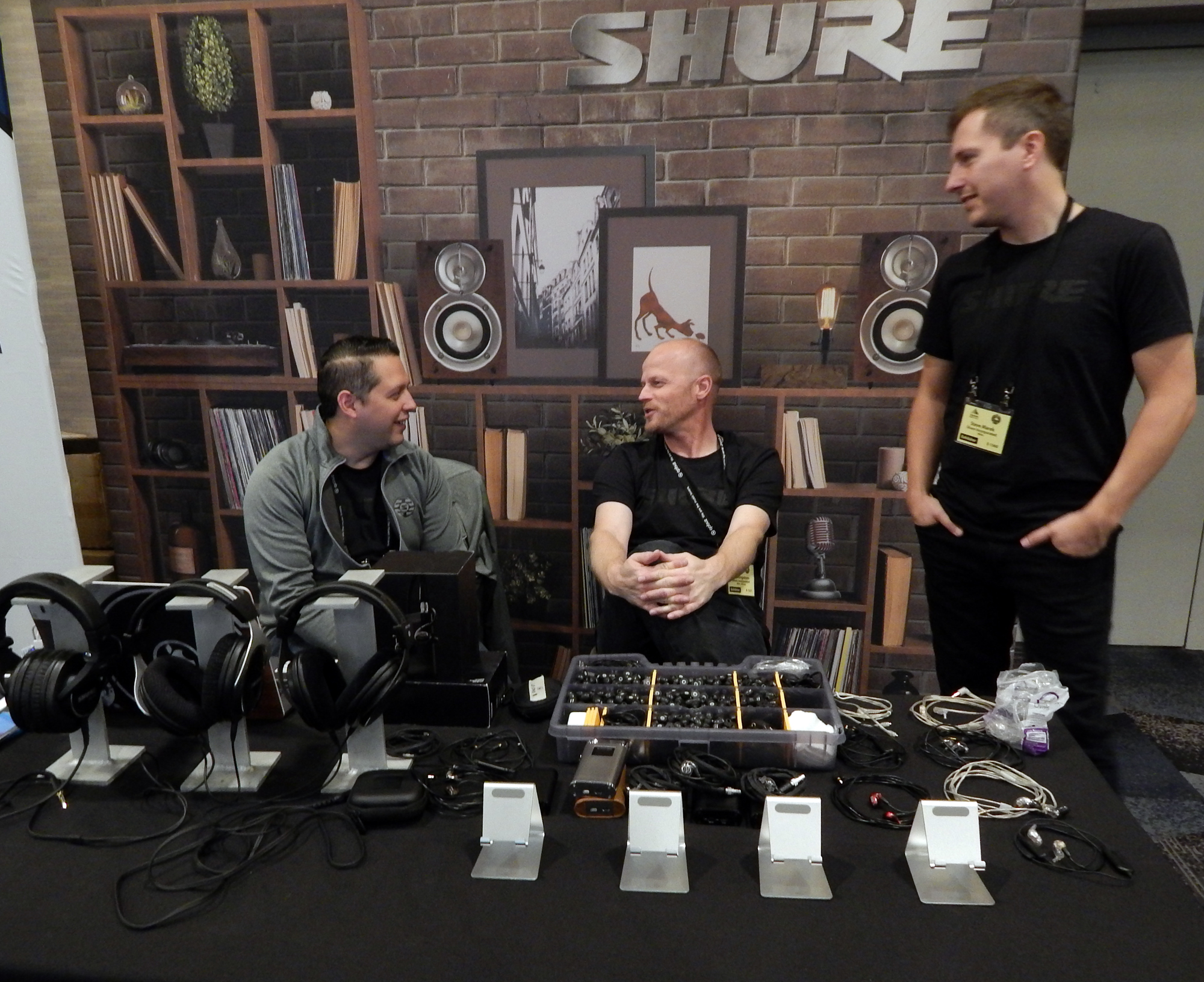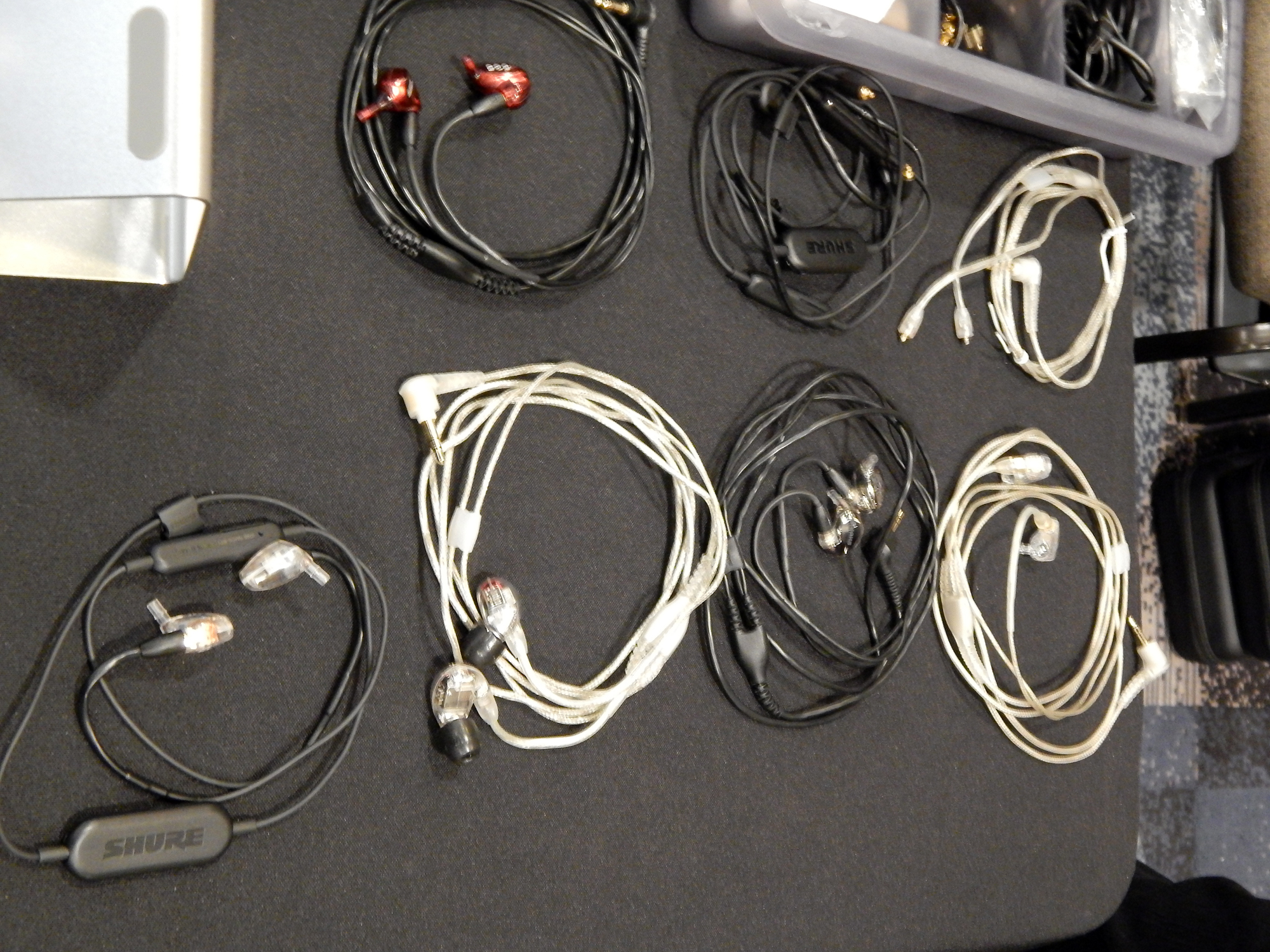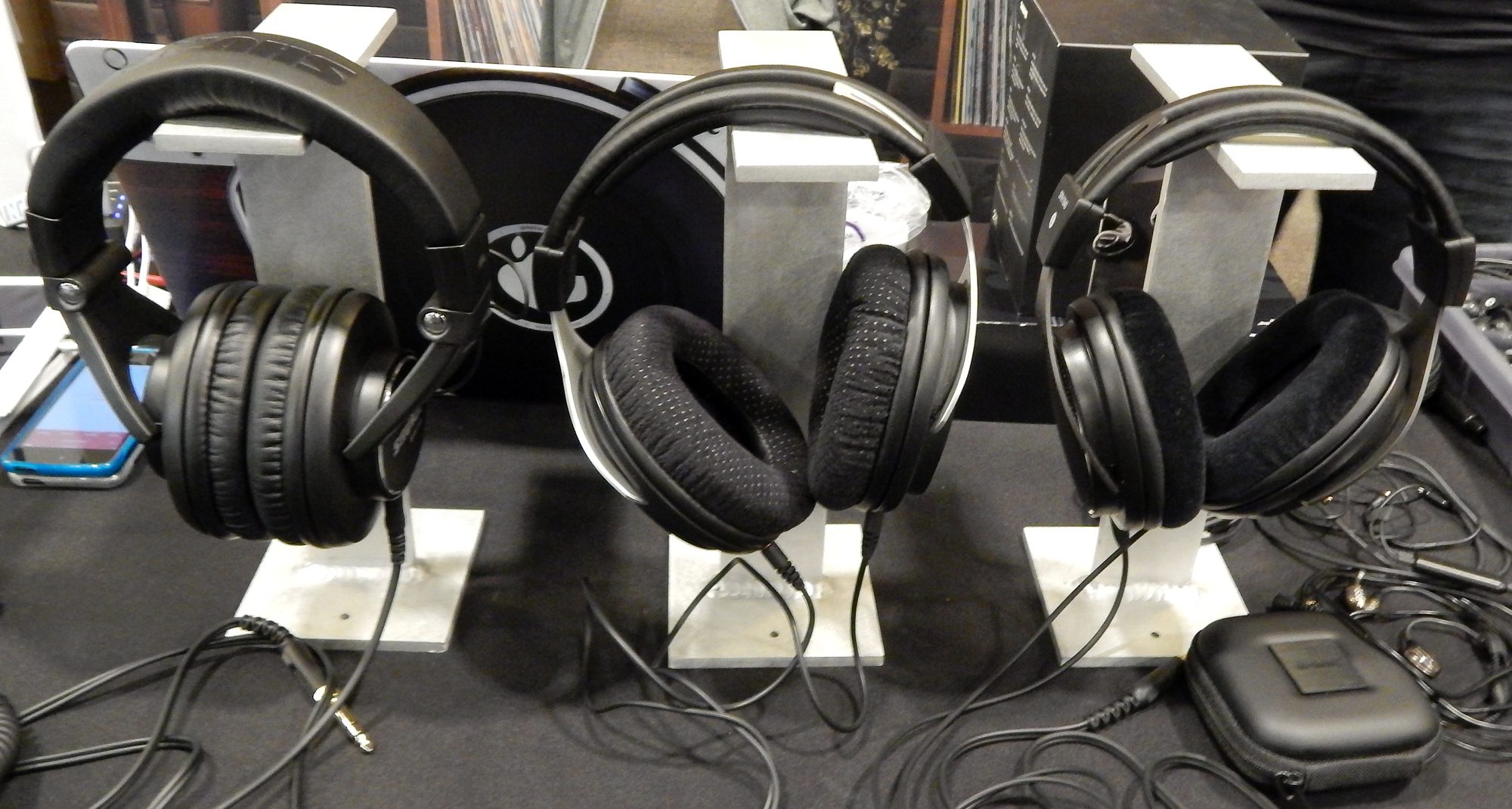 Todd The Vinyl Junkie
In my search for Kimber Kable's listening room to experience the Dragonfire Acoustics Mini Dragons System ($10,000 USD) made up of Dragonfire Acoustics Mini Dragon Planar Satellites, Dragonfire Acoustics MD-4 Amplifier/DAC/DSP, Dragonfire Acoustics 8" Subwoofer, and a full Kimber Kable cable set, I came across Todd The Vinyl Junkie, one of the rare audio dealers that gets it and has thrown in with the Personal Audio community, so much so that they opened their own headphone amplifier line Apex Hi-Fi Audio. If you had any doubt where TTVJ's heart was it would be dispelled by their table of headphones which represented most of the top brands in a loving chaotic pile.
Apart from the Dragonfire Acoustics Mini Dragons TTVJ was also debuting the Questyle Audio SHB2 Wireless Super Hub ($2,999 USD including Questyle Audio QP2R). Also featured was the Apex Hi-Fi Audio Teton Single-Ended OTL Headphone Amplifier/Preamp ($5,000 USD) and the Apex Hi-Fi Audio Pinnacle2 Ultra Headphone Amplifier/Preamp ($18,000 USD).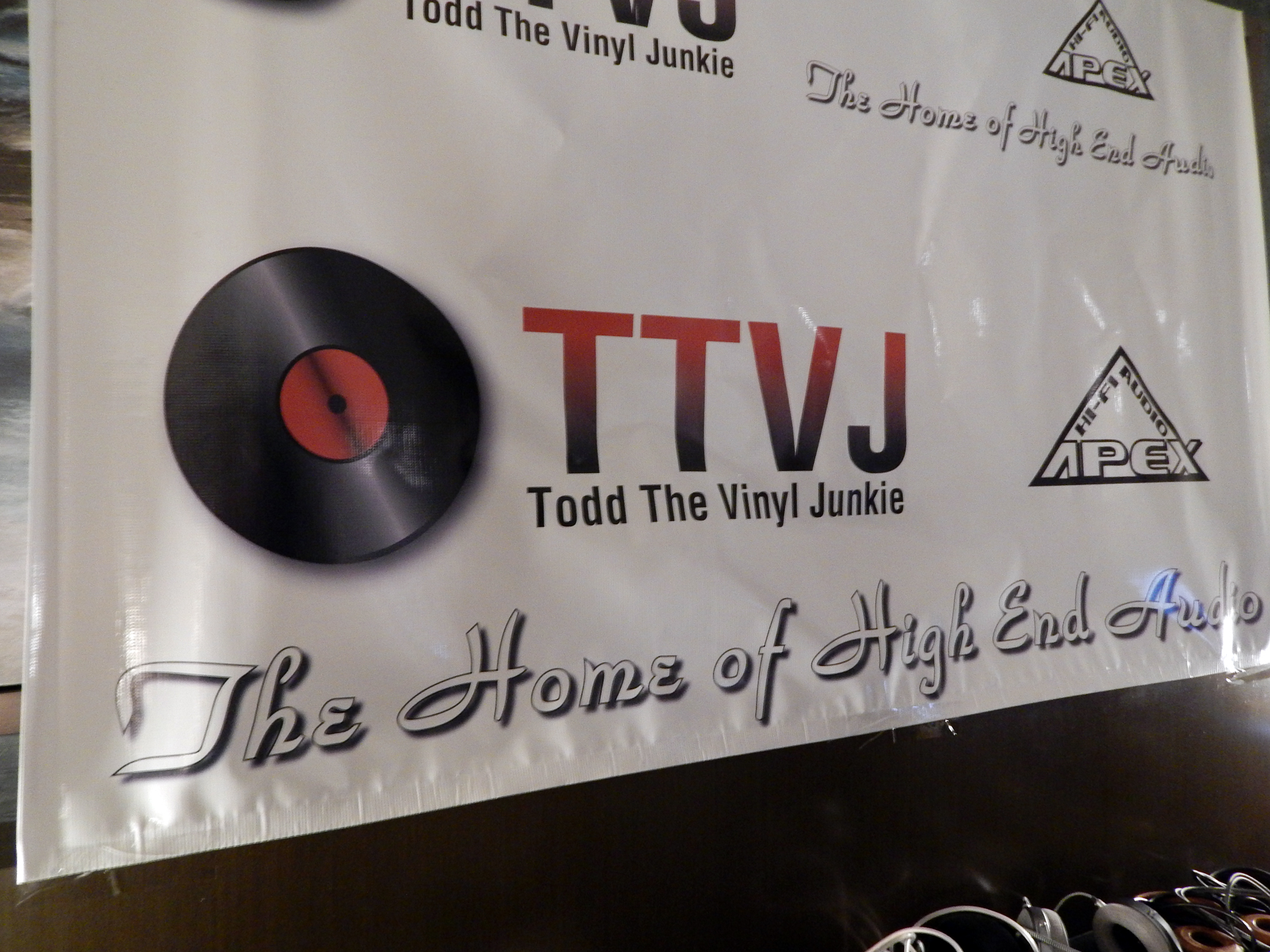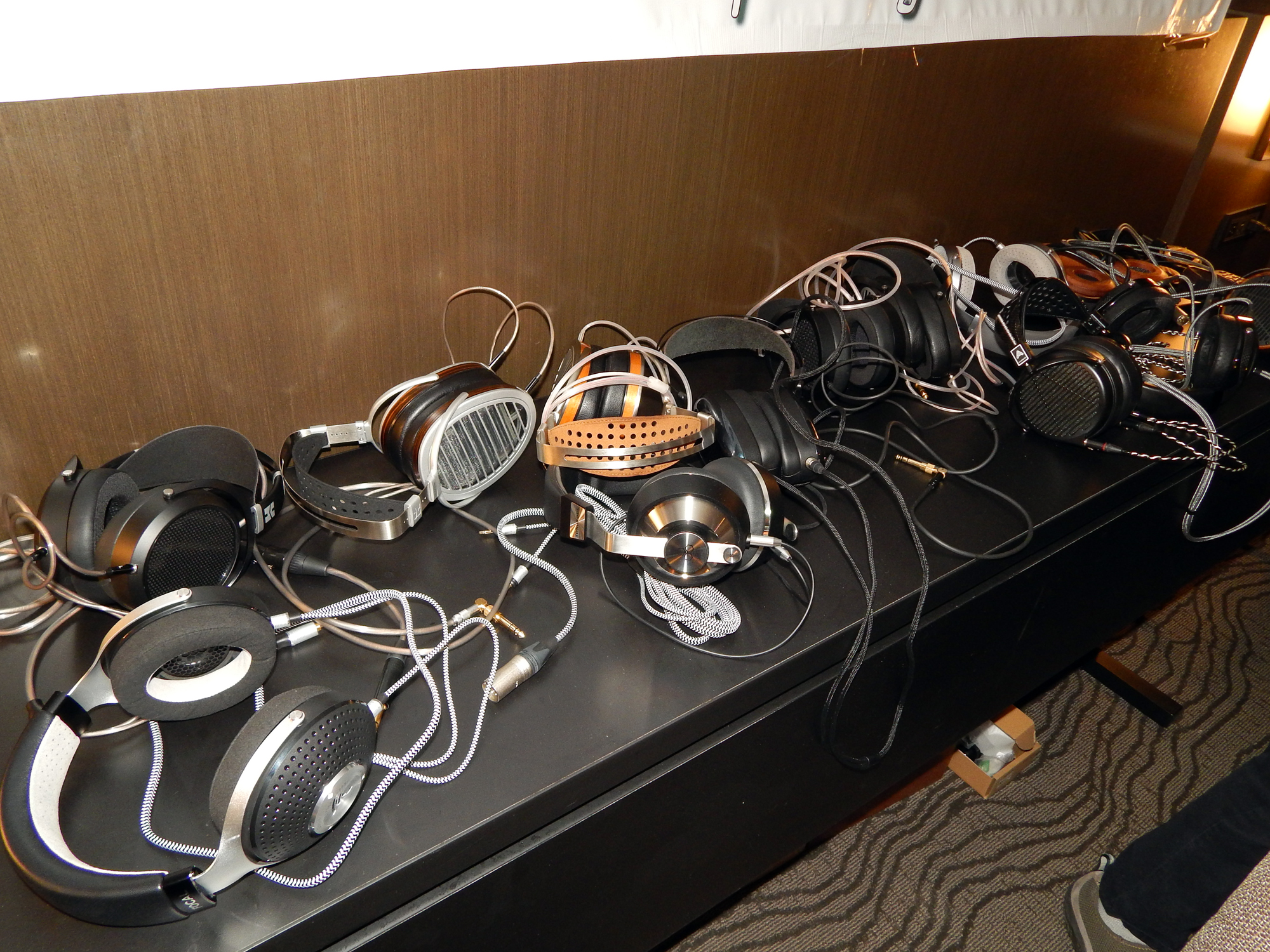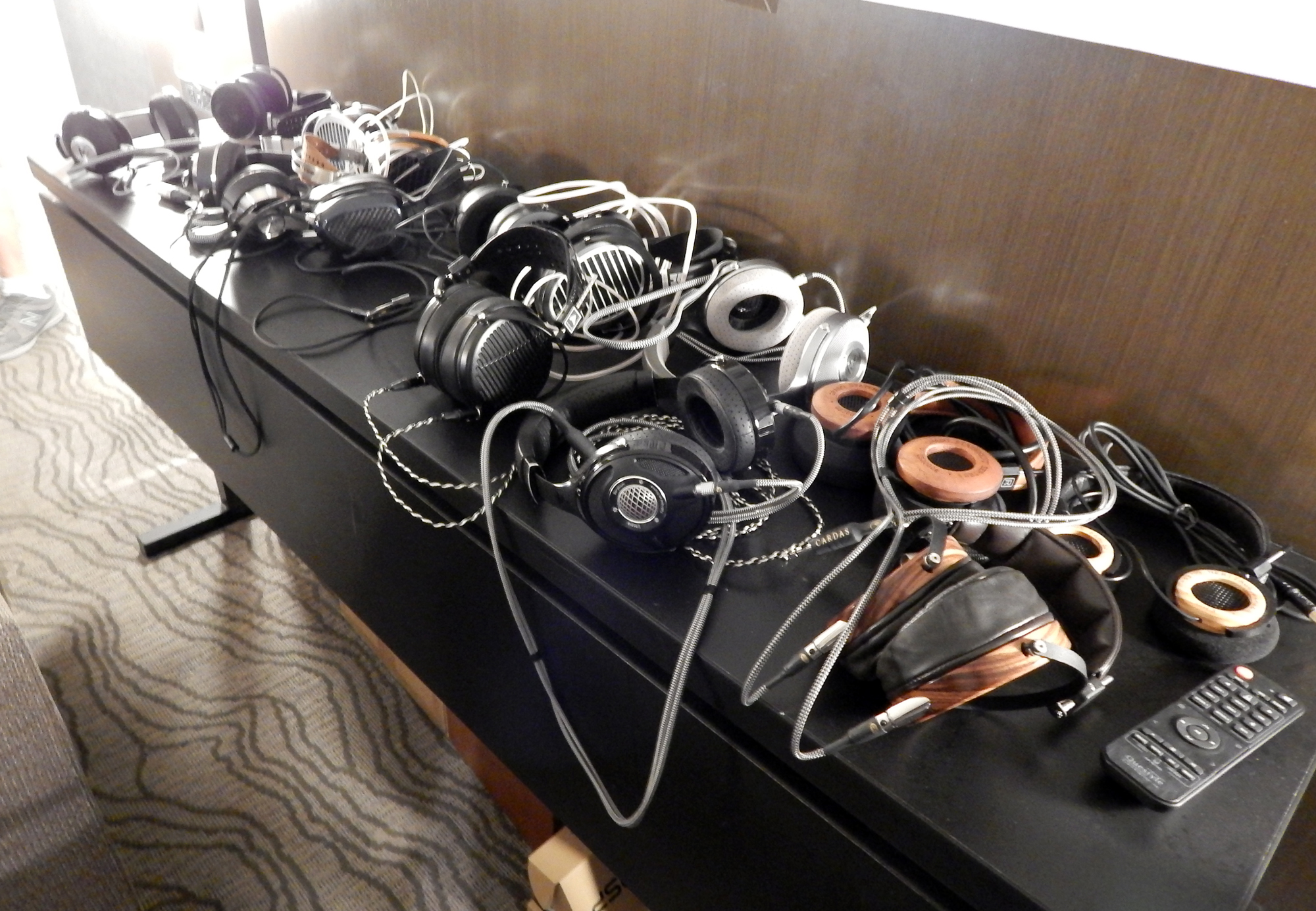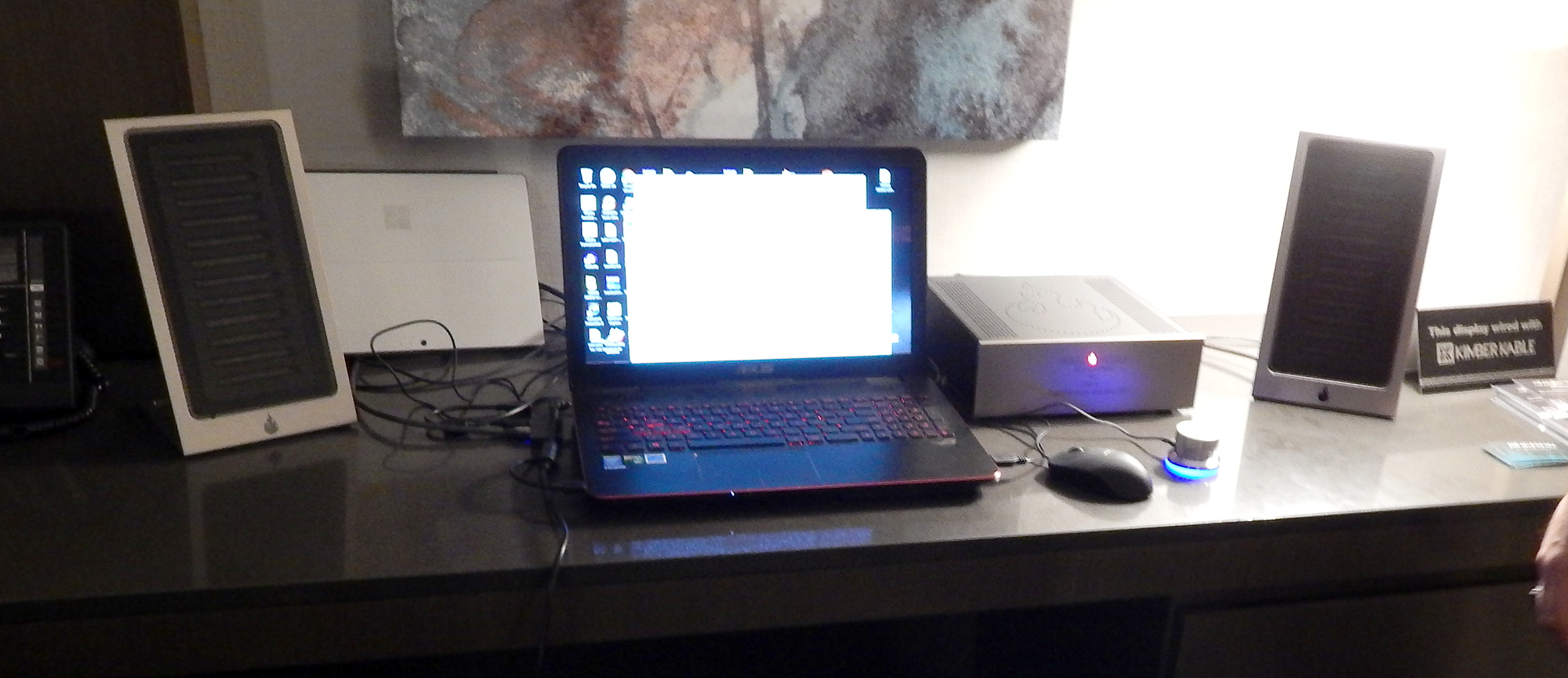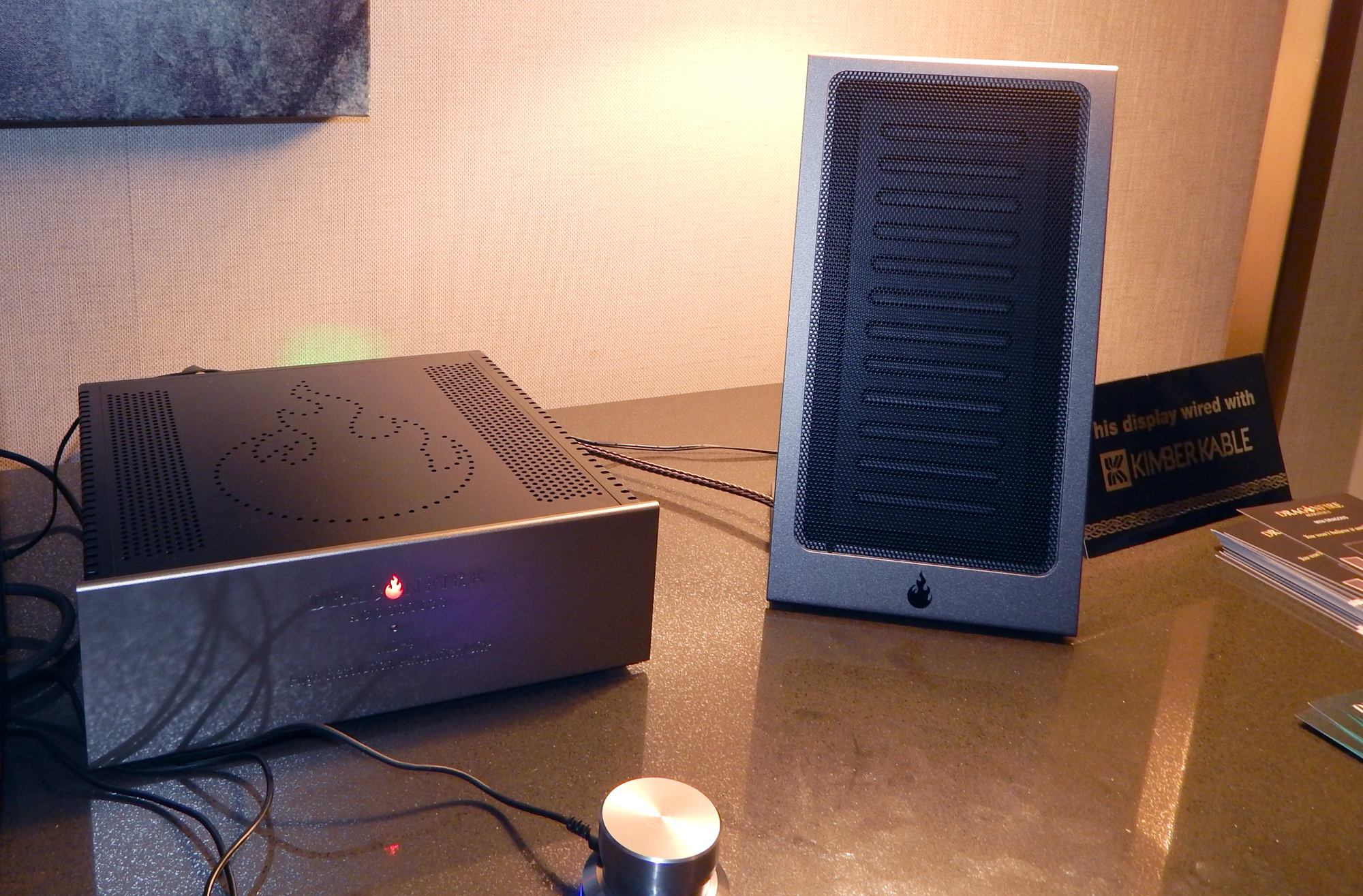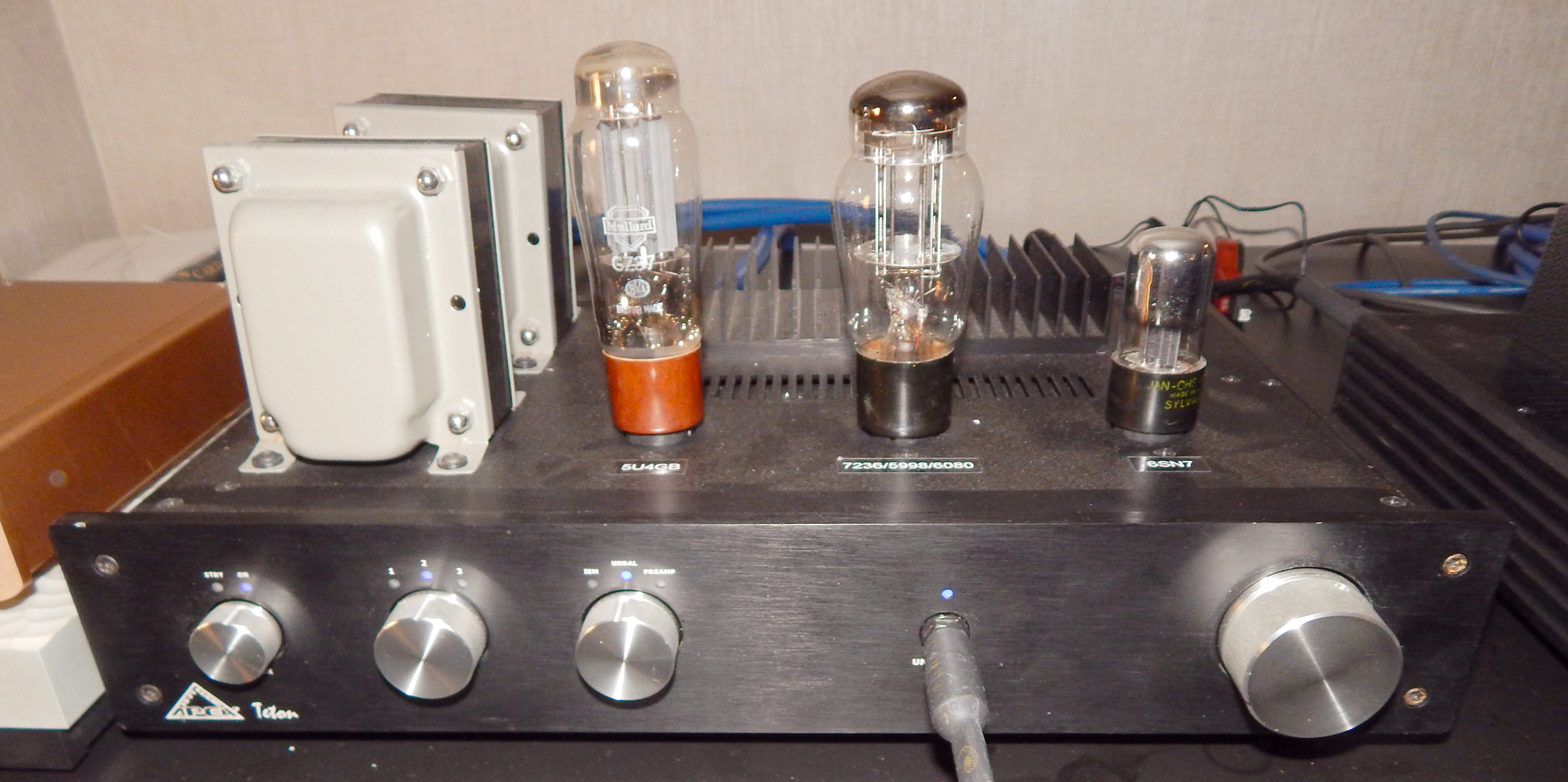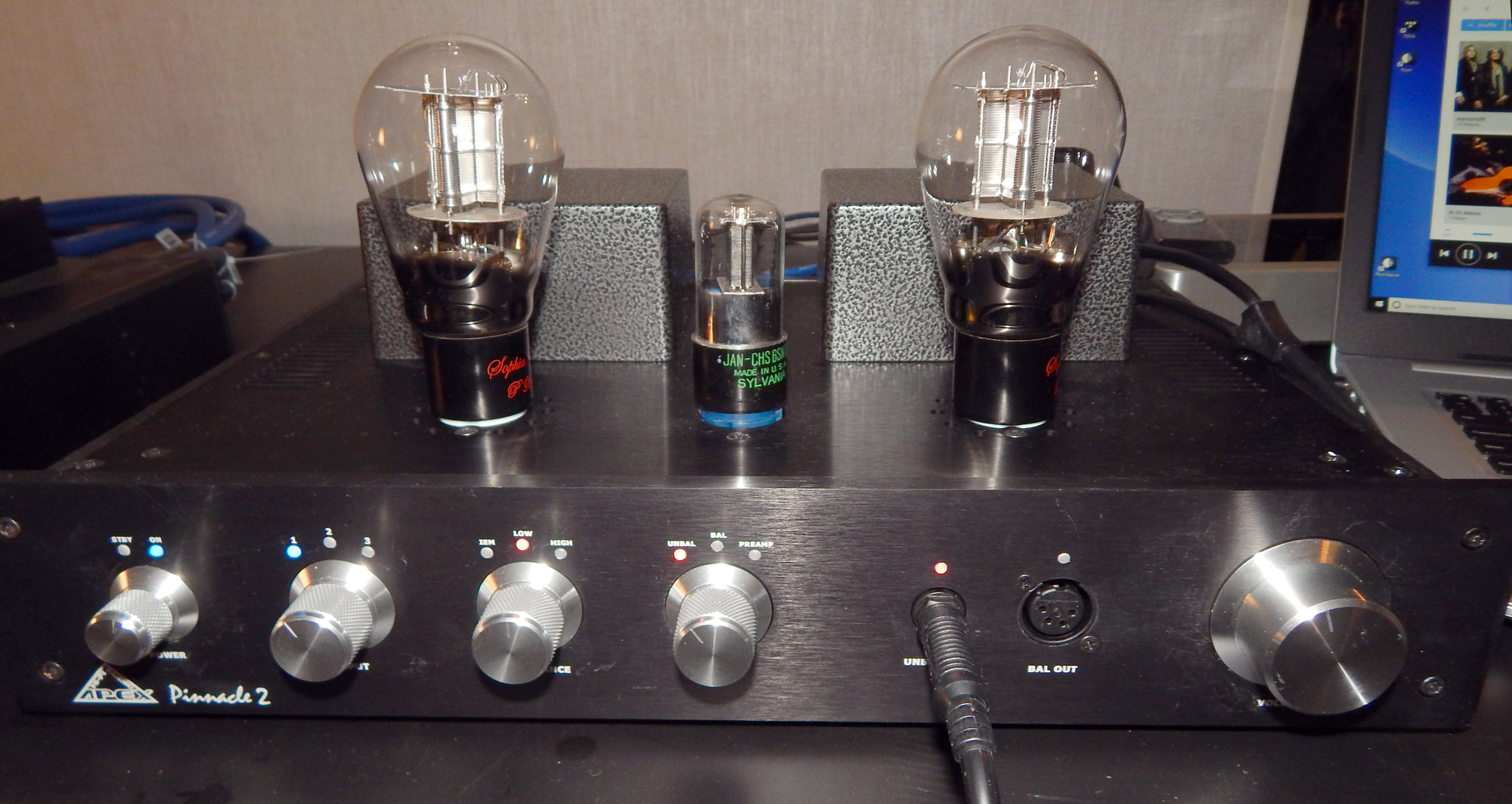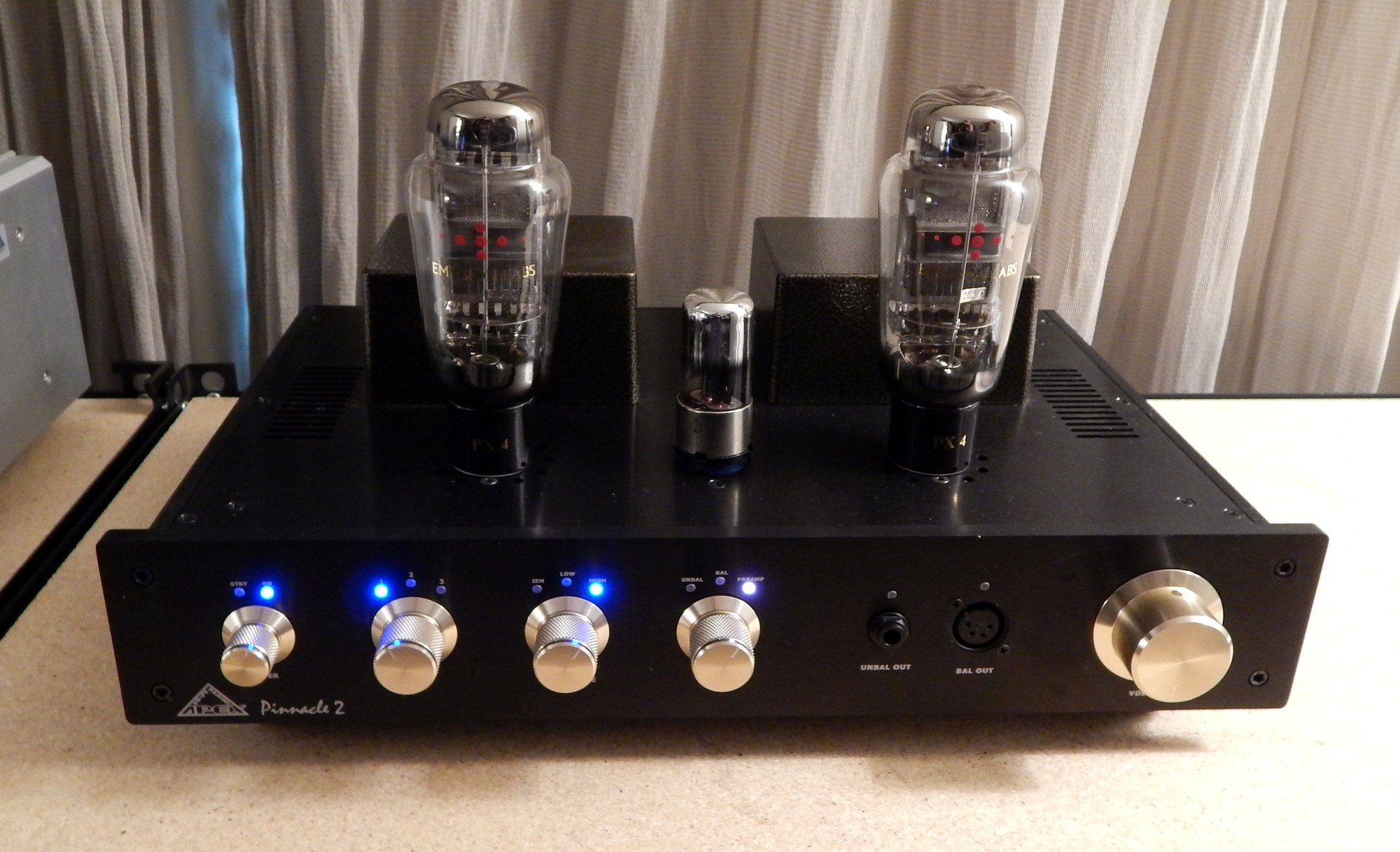 PS Audio
Next on my tour of the tower was one of the seminal audiophile manufacturers, PS Audio, who was not only known for great and inexpensive preamps (both my first and second two-channel preamps were PS Audio), but embraced digital audio in its early stages and has grown to be one of the premier DAC designers whose unique approach of up-scaling PCM to DSD in their Direct Stream DACs sets them apart from all others.
Of especial interest to the Personal Audio community is their unbelievable extreme value Sprout100 Integrated DAC/Headphone Amplifier/Loudspeaker Amplifier/Preamp ($599 USD) containing both a Bluetooth Receiver and a Phono Preamp making it perfect as the heart of a complete budget audiophile home two channel system and their brand new Stellar Gain Cell DAC/Preamplifier ($1,699 USD) which offers reference quality sound at a reasonable price.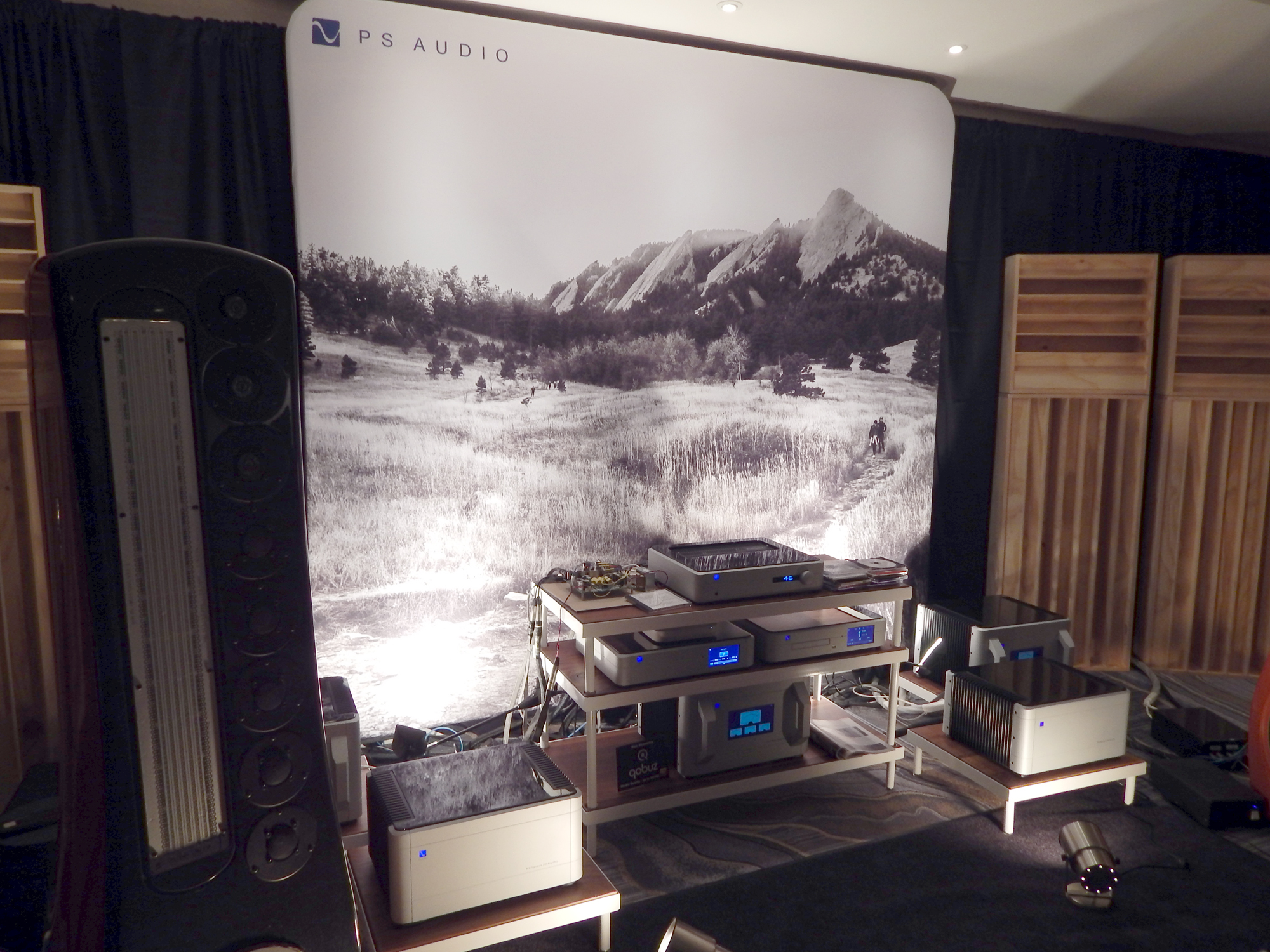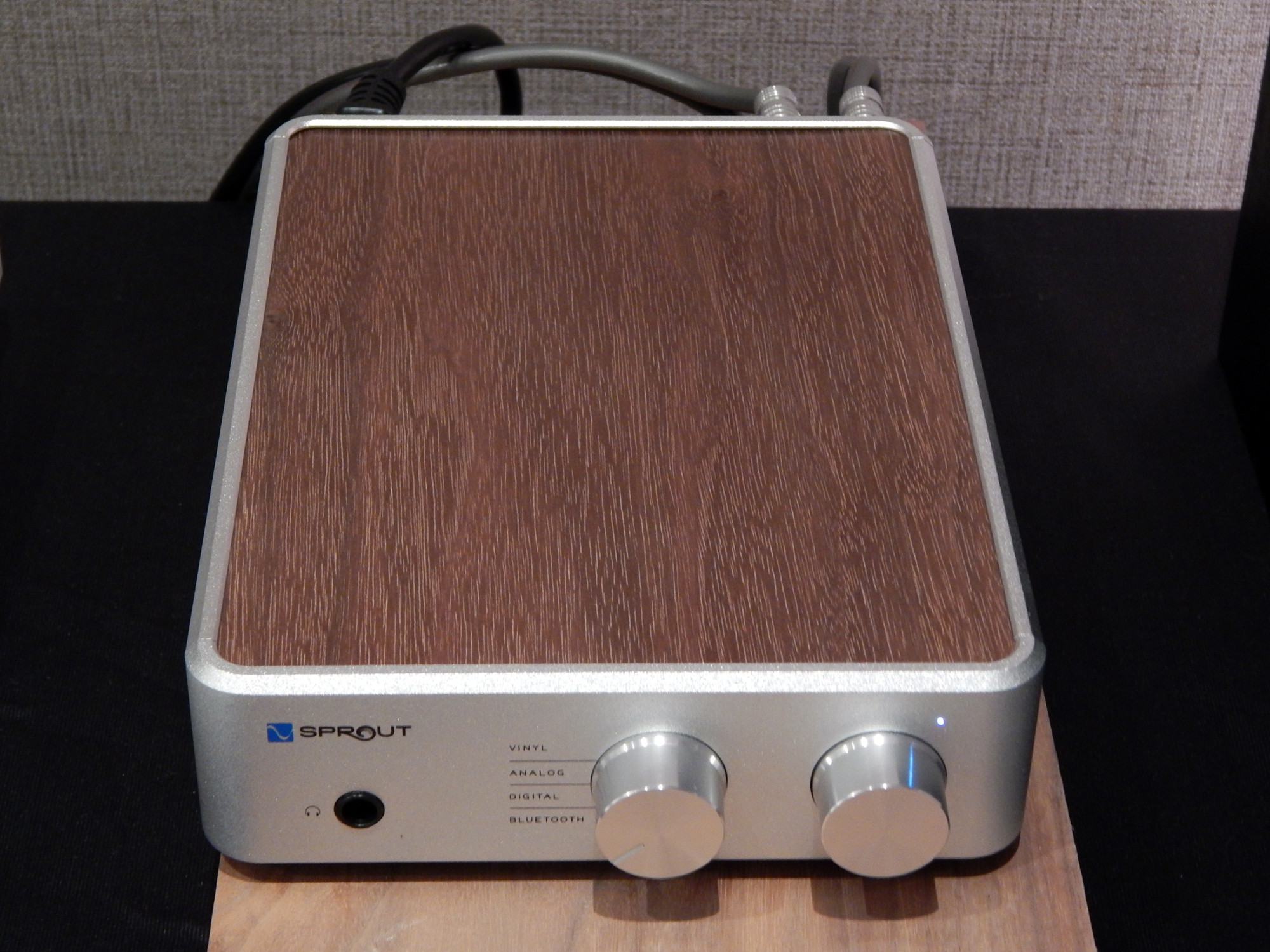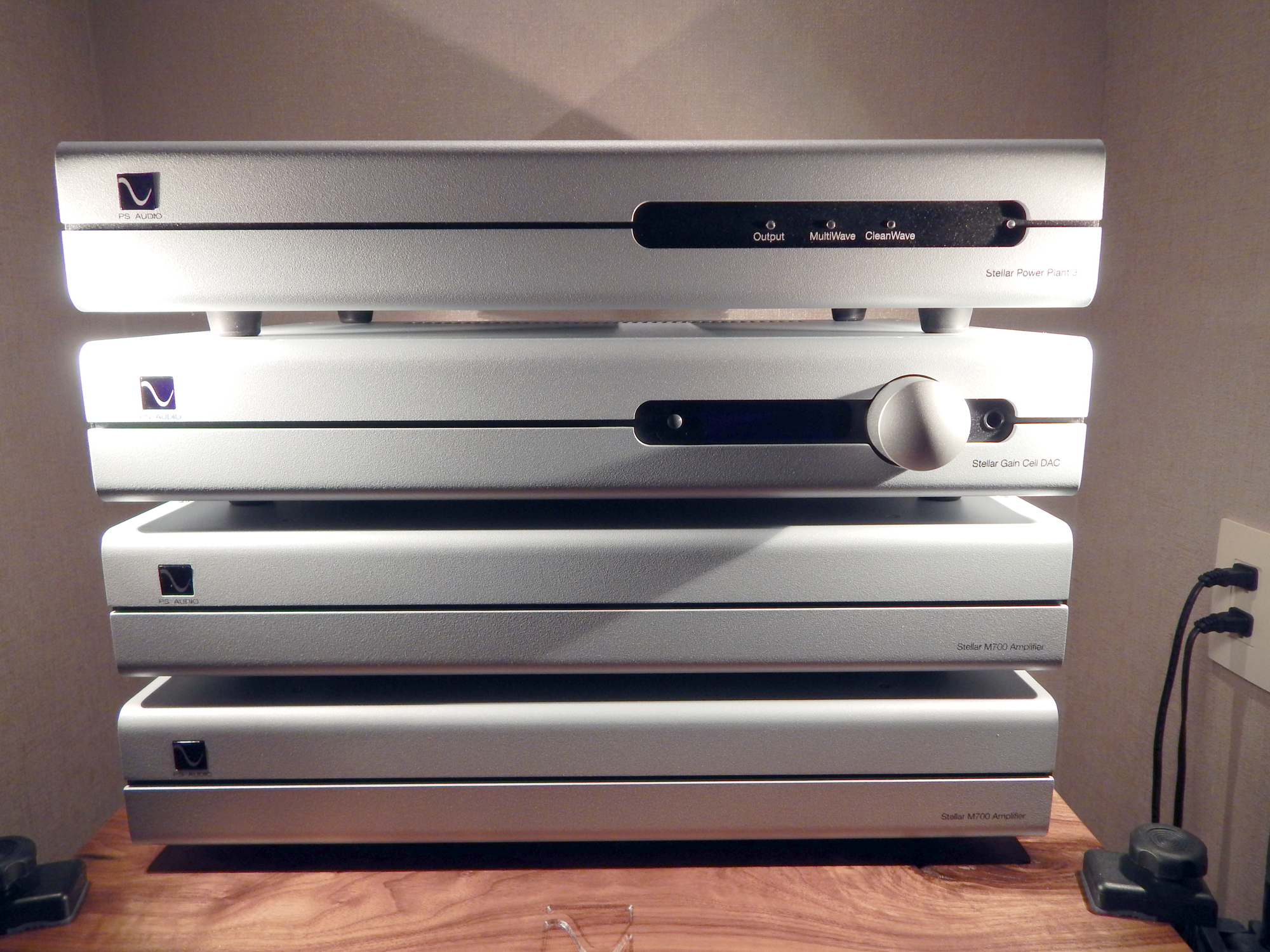 Quad
Quad may very well have invented audiophile sound when they introduced the Quad ESL 57 Electrostatic Loudspeaker in 1956. Now for the first time ever they have entered the Personal Audio market with their first ever headphone the Quad ERA-1 Planar Magnetic Headphone ($799 USD) and seemingly to prove that they actually began as an amplifier company in 1933, the Quad PA-One Headphone Amplifier/Preamp ($1,799 USD).

Klipsch
Another longtime venerated speaker manufacturer is Klipsch, and their Klipsch Heritage Series HP3 Semi-Open Over-Ear Dynamic Headphones not only smack of elegance in design and construction but evoke the performance of the Classic Klipshorn Loudspeaker. And not to be upstaged is their Klipsch Heritage Headphone Amplifier ($499 USD) which features dual amplifiers for balanced output and an ESS Sabre32 Reference DAC.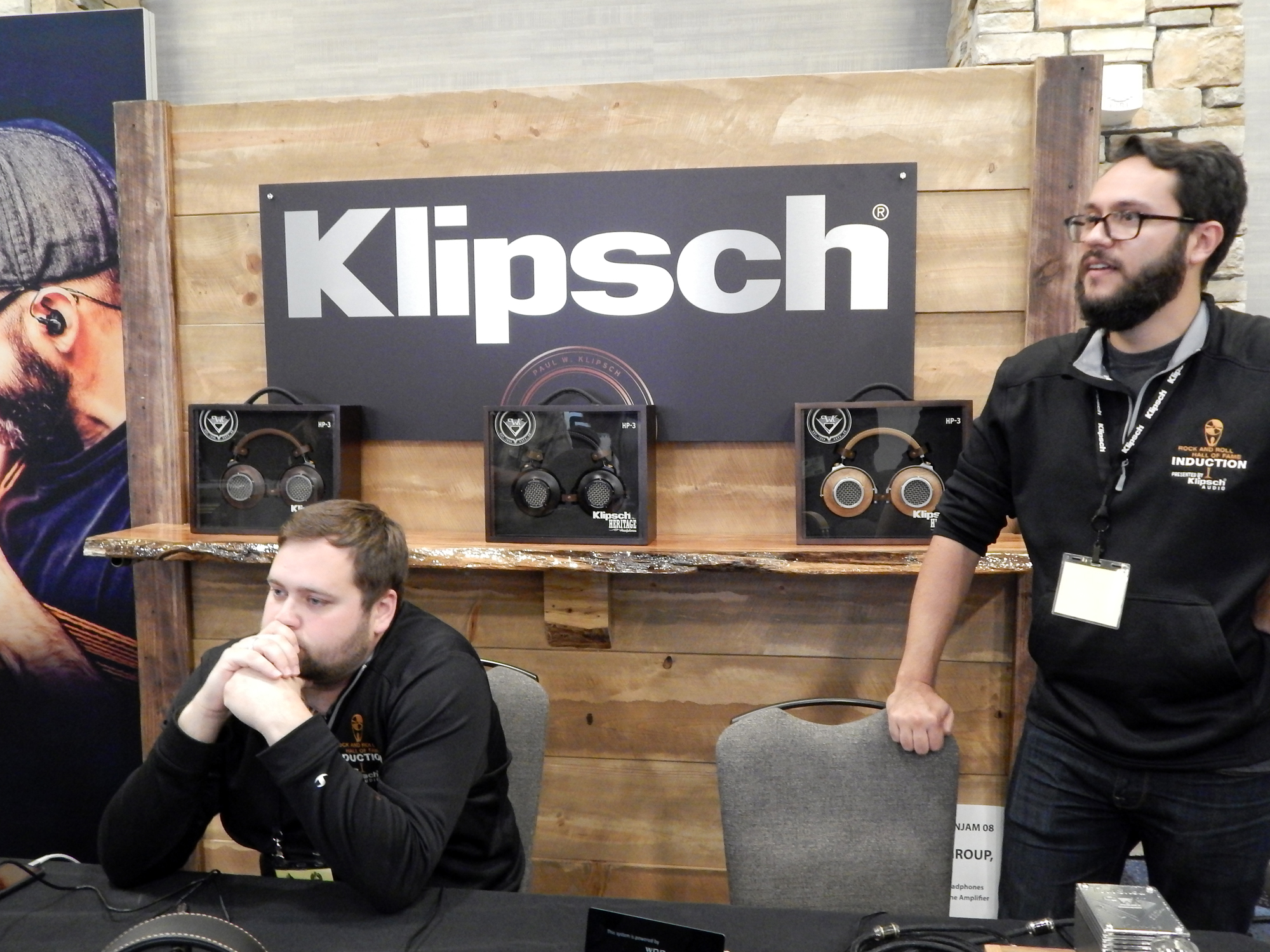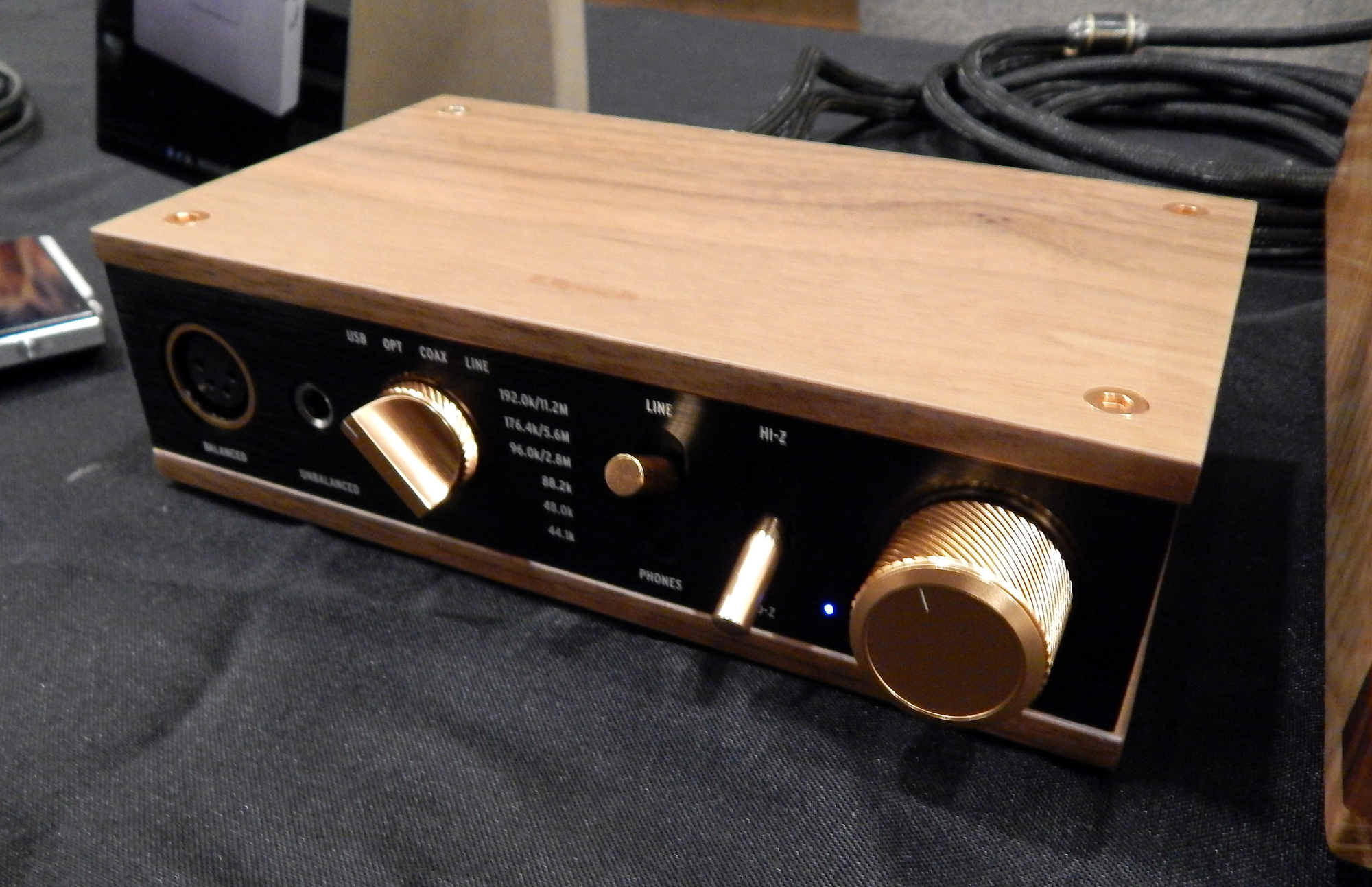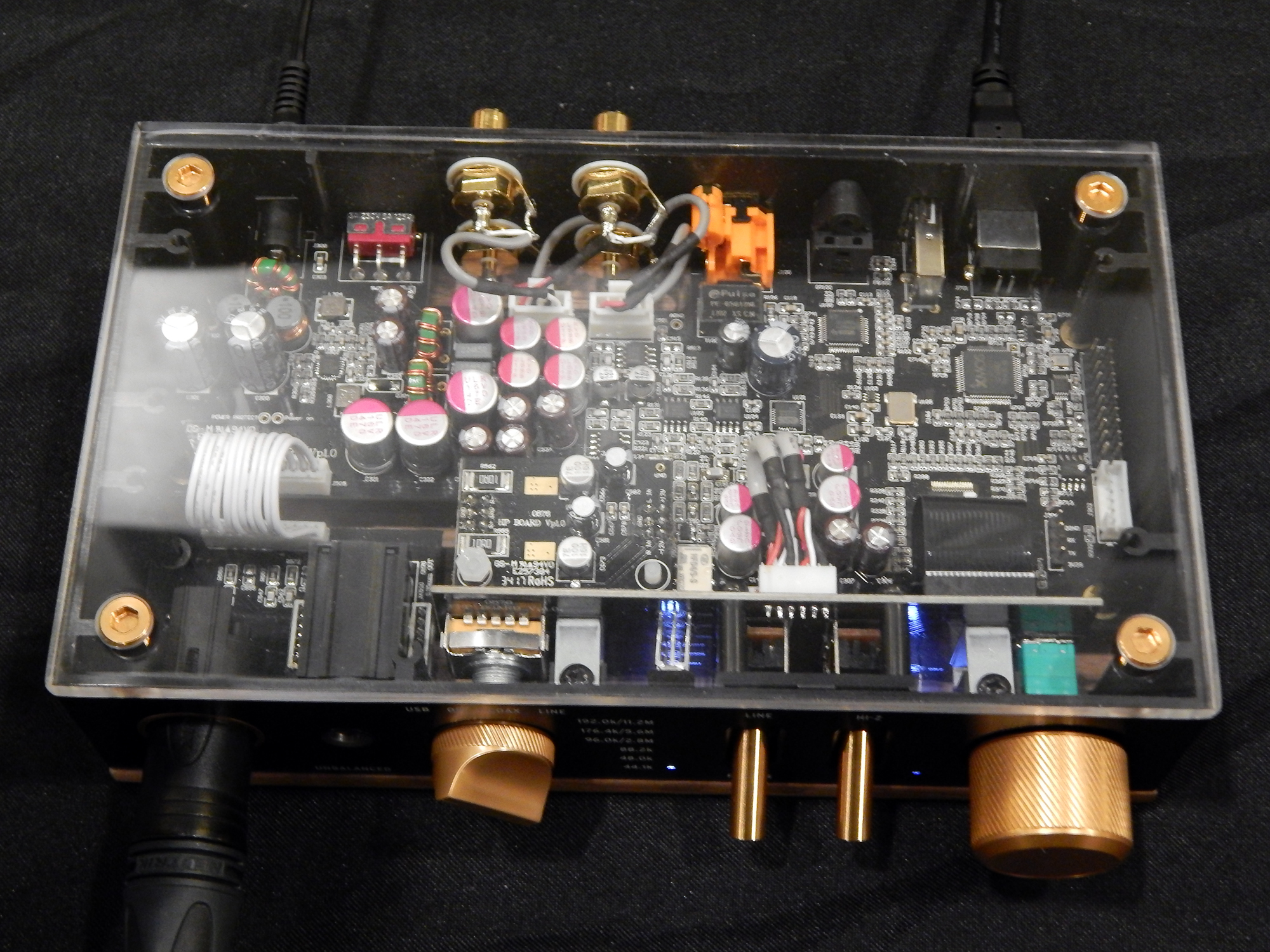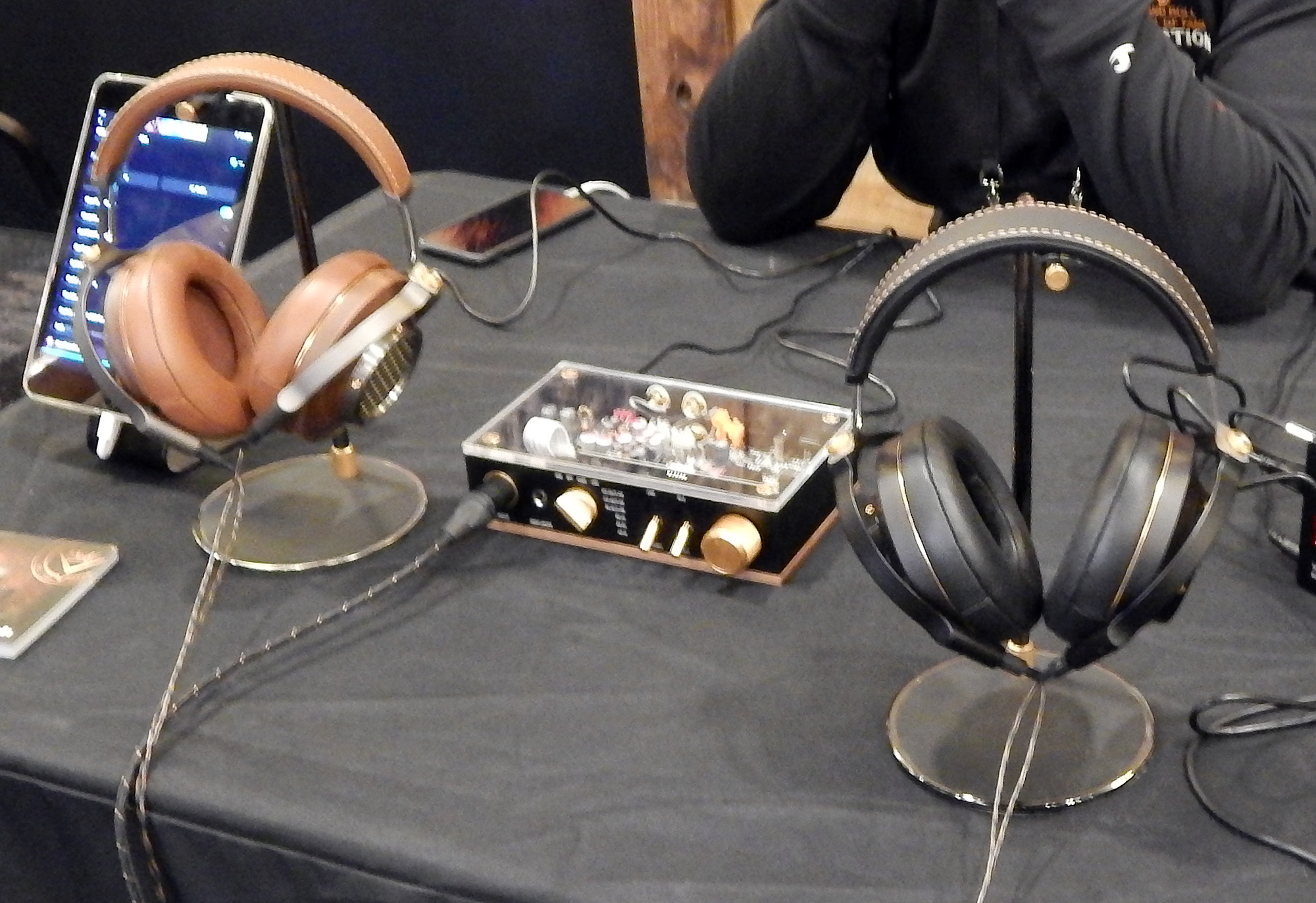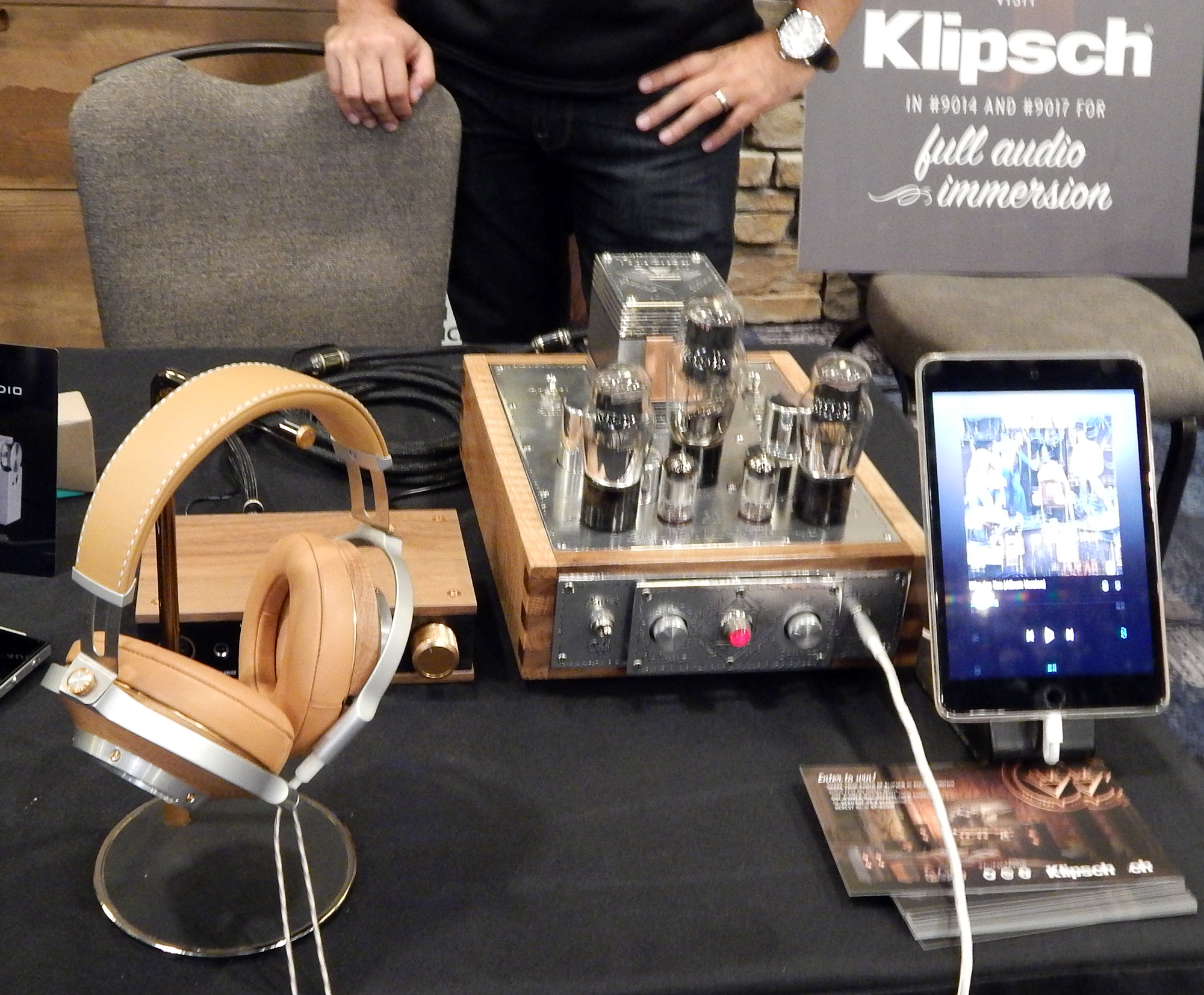 Warwick Acoustics (Sonoma)
Sonoma Acoustics, manufacturer of the outstanding Sonoma Model One Electrostatic Headphone System ($4995 USD) has changed their name to Warwick Acoustics (this was done apparently to bring the two divisions of the company under a single banner in order to eliminate duplication of assets). Along with this, the Model One has been renamed to simply the Sonoma, so one need not fear that it will go away. In fact, I was given a little preview into what is to come, and Warwick Acoustics is not planning to stand on their laurels. They were willing to offer me a sneak preview of a new price no object statement piece flagship Electrostatic Headphone, that should come in at near $20K, and though I am not allowed to release details, it promises to be epic, and should be announced in January, with even more yet to come!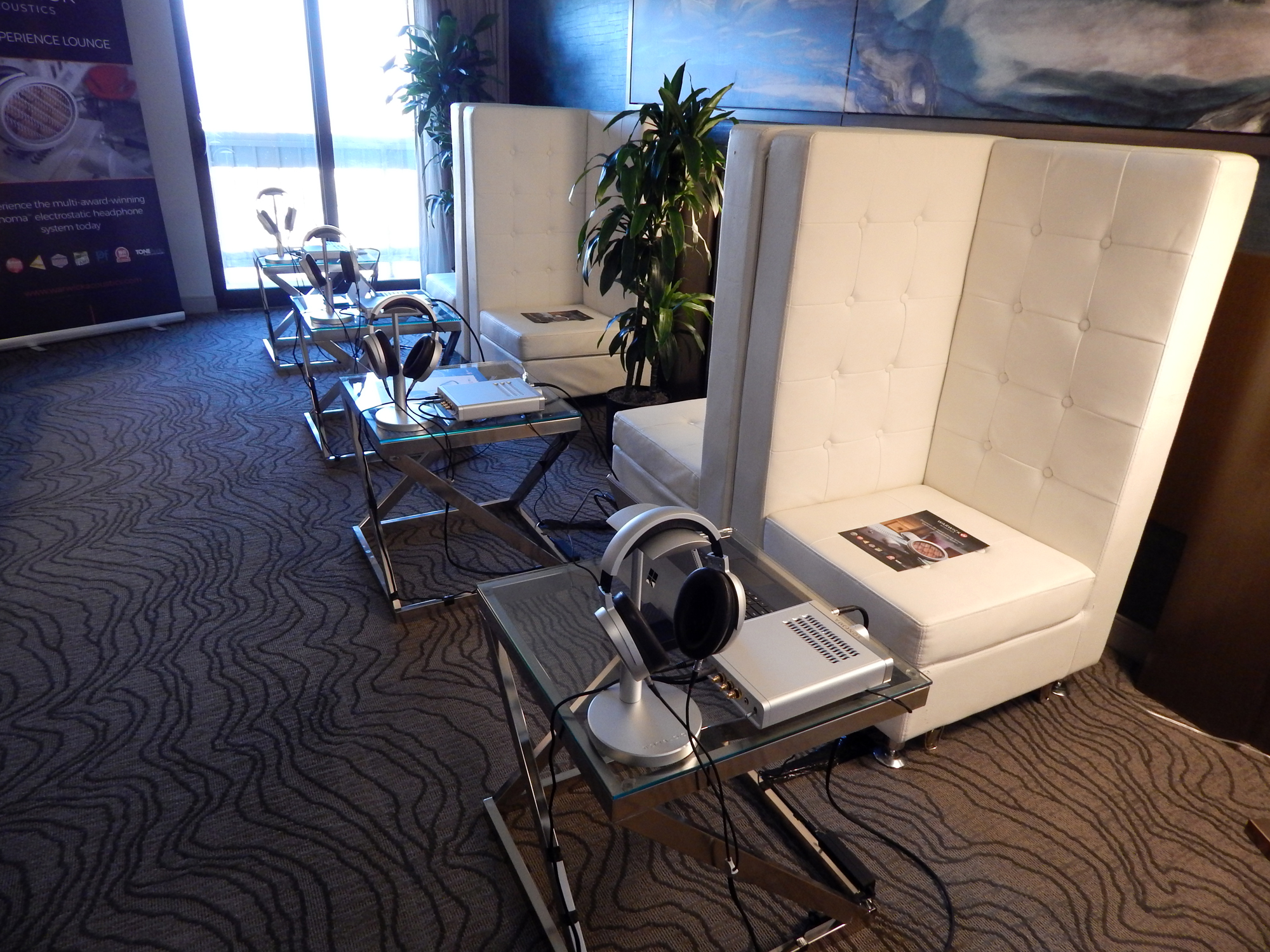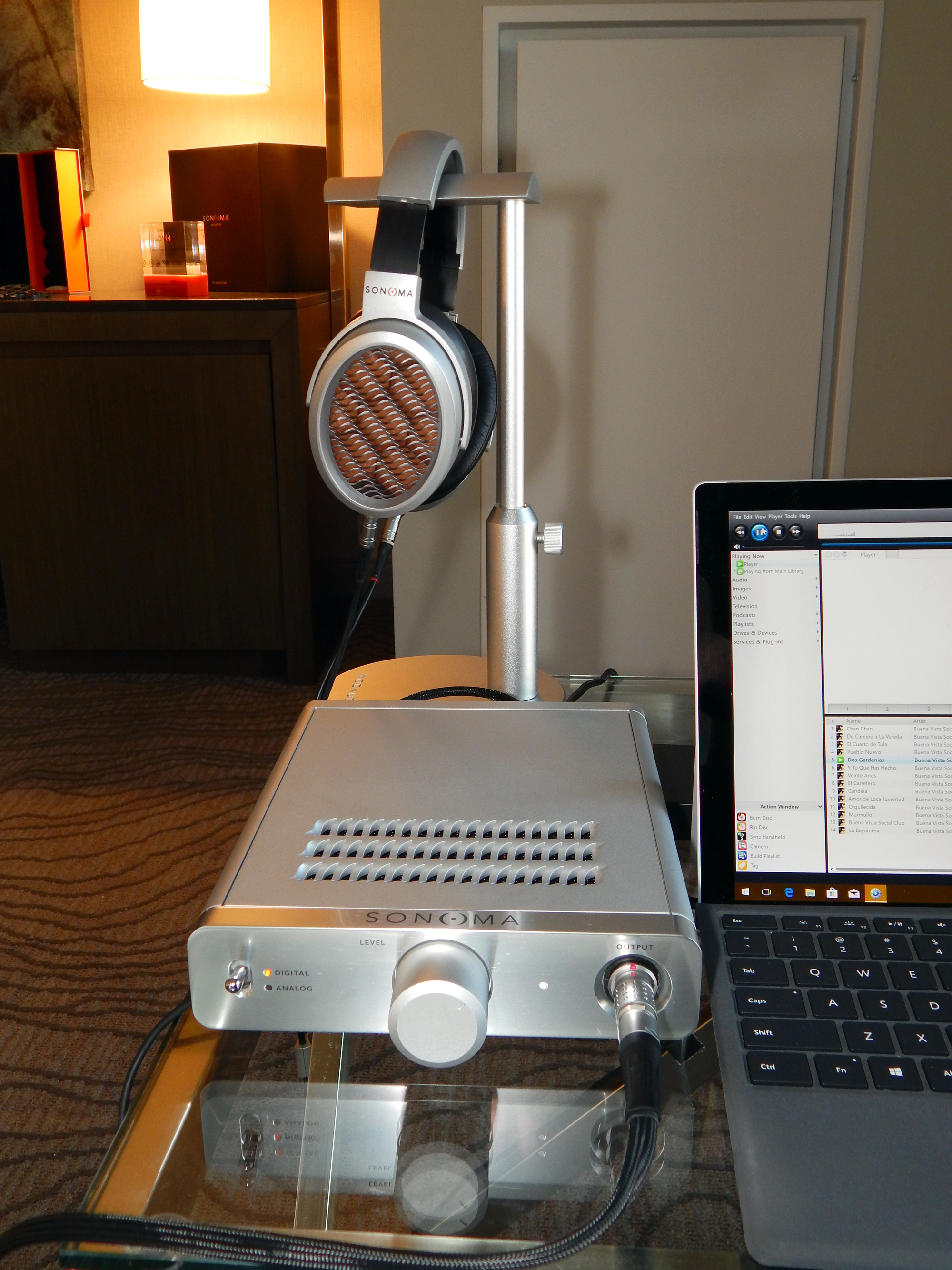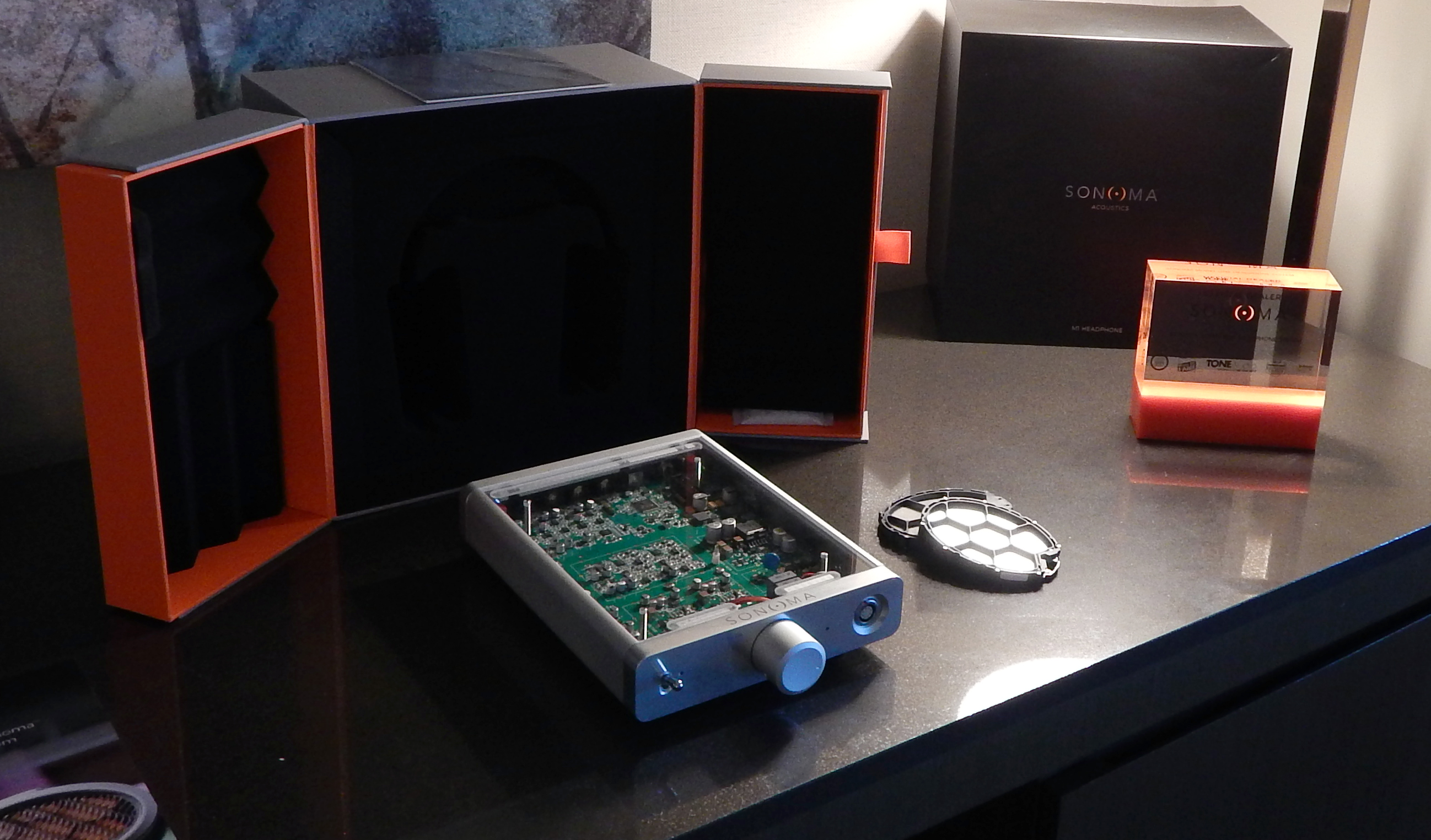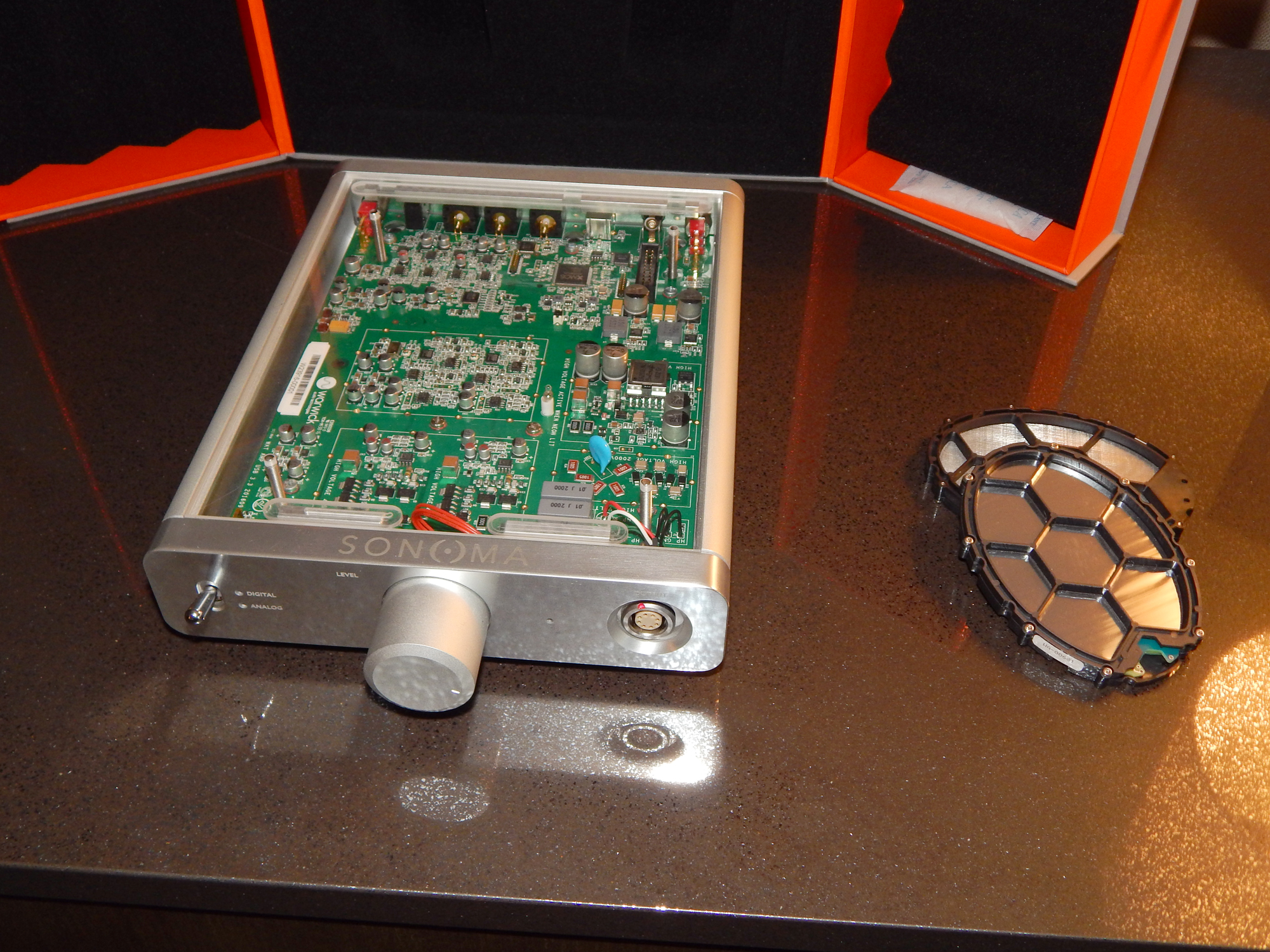 Swan Song Audio
One of the most intriguing new to CanJam companies was not exactly new as they have been building custom one-off tube amps for several years, but have now entered the personal audio market. Swan Song Audio's Class A Headphone Amp/Preamp ($2,900 USD) is custom made to order (including a wide range of cosmetic choices like different colors for the light or colorization of the case etchings) and hand built in America and the performance speaks for itself. In order to properly implement the DAC section, the Swan Song Audio Class A Headphone Amp/Preamp uses 12 separate power regulation modules and 4 ground planes to ensure the best audio reproduction possible.
For those who are looking to drive speakers also (though you may need Swan Song Audio speakers to match the 10-watt output), there is the Swan Song Audio Class A Integrated Amplifier ($3,400 USD).