Continued coverage from CanJam at RMAF 2018
Abyss
Always making a splash at the shows is Abyss Headphones, though they only make two models, the epic Abyss AB-1266 PHI CC Reference Audiophile Headphone ($4995 USD) and the Abyss Diana ($2,999 USD), when you are considered by many to be the best what more do you need?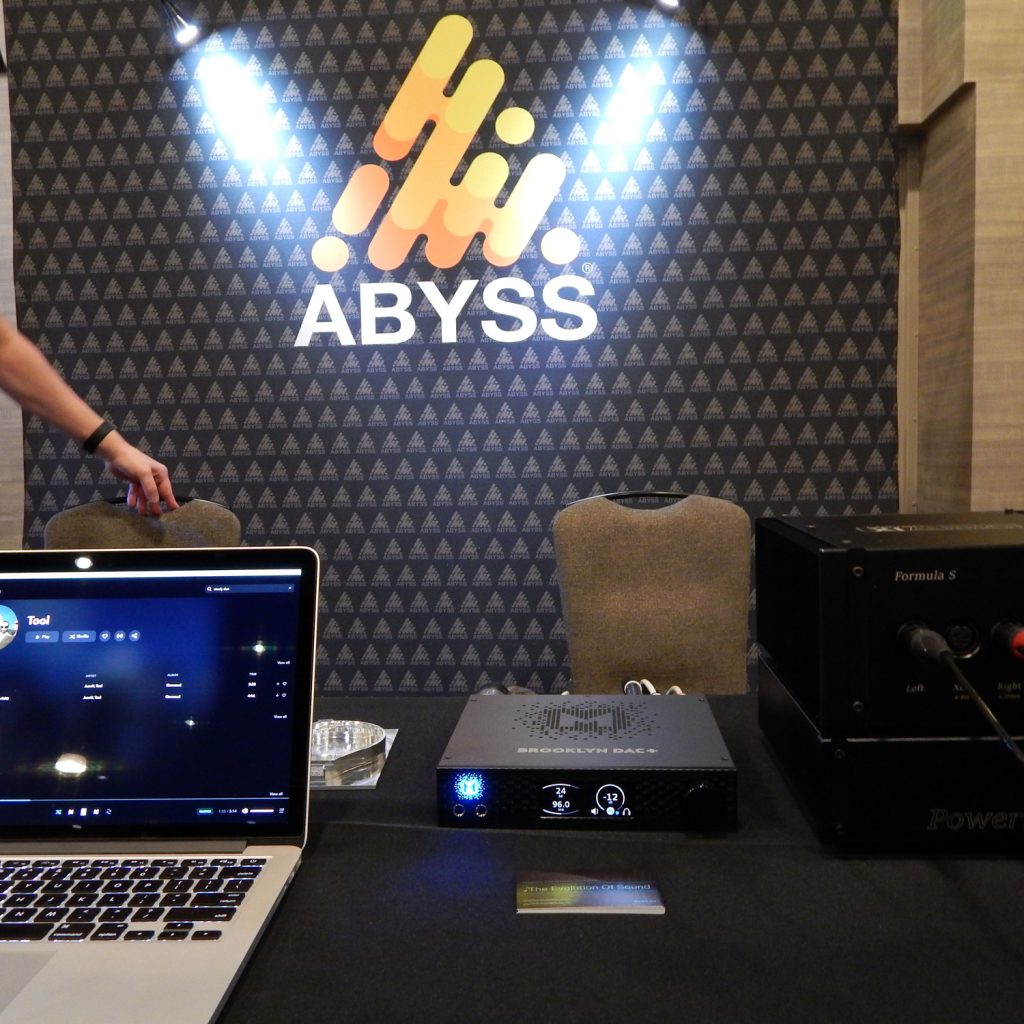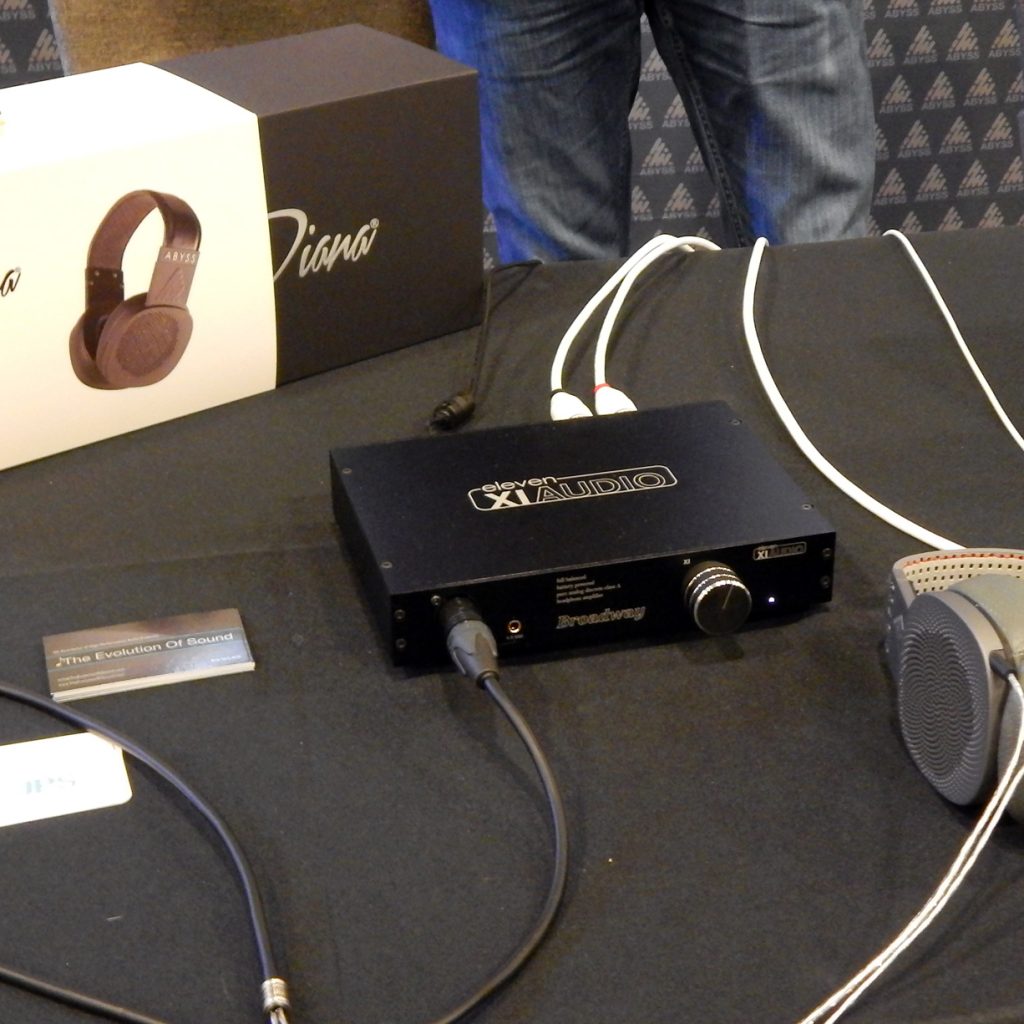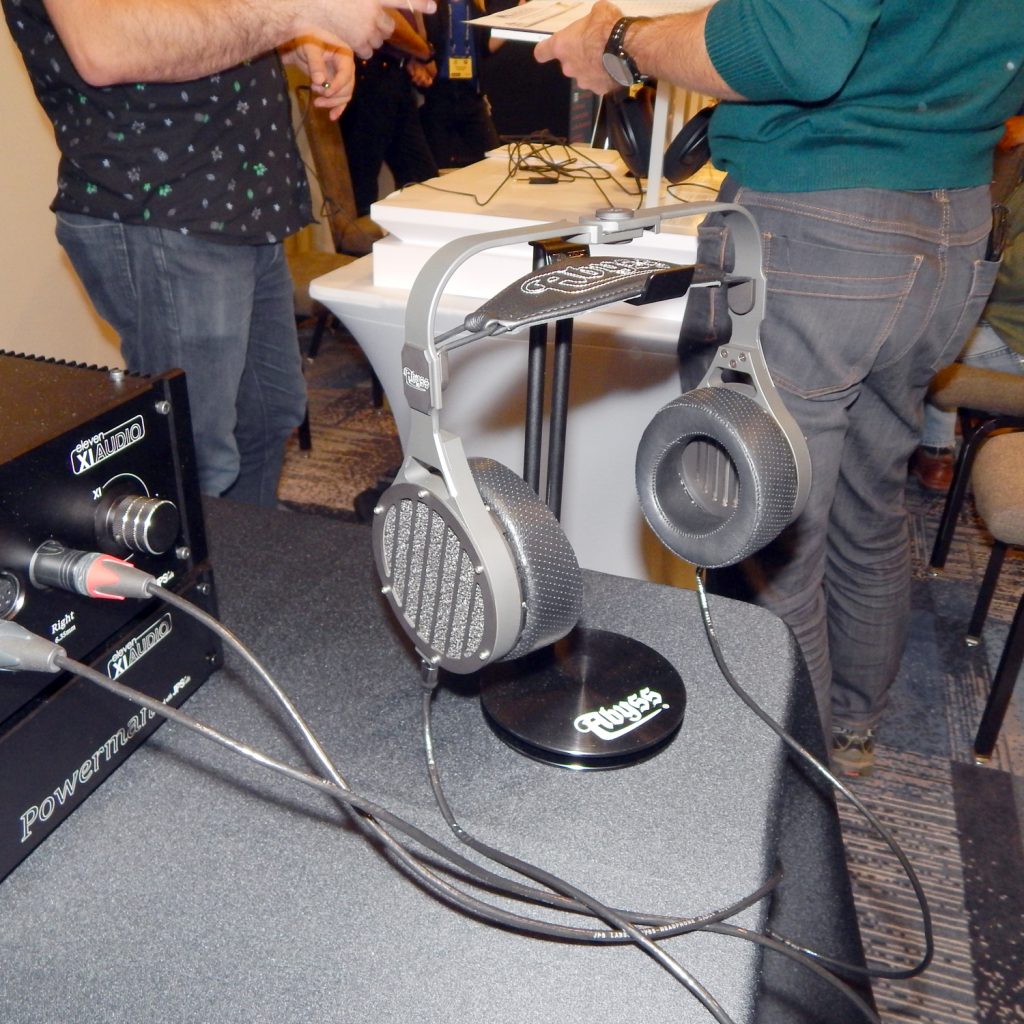 Redscape Audio
Redscape Audio (formerly VAST Audio) is getting closer to market with their universal 3D Audio head tracking system. Taking suggestions from the audience seriously (myself in this case) they have corrected subtle overbearing tonal changes and have made an experience that is truly natural and realistic while remaining customizable and will work with any headphone. A combination of head tracking hardware easily mounted to any over the ear or on ear headphone, and state of the art imaging software, expect to see this available soon for a mind-blowing audio adventure, whether listening to two-channel audio or a full theatrical surround sound.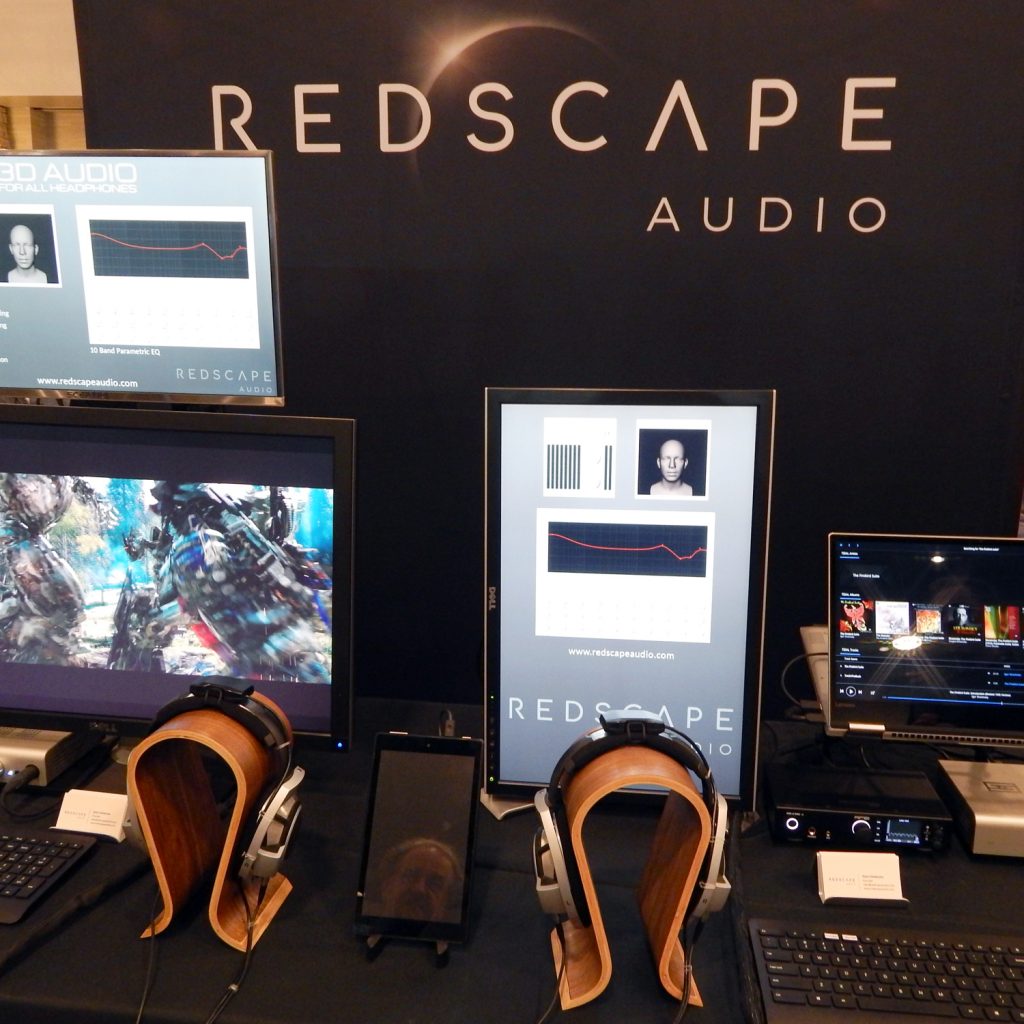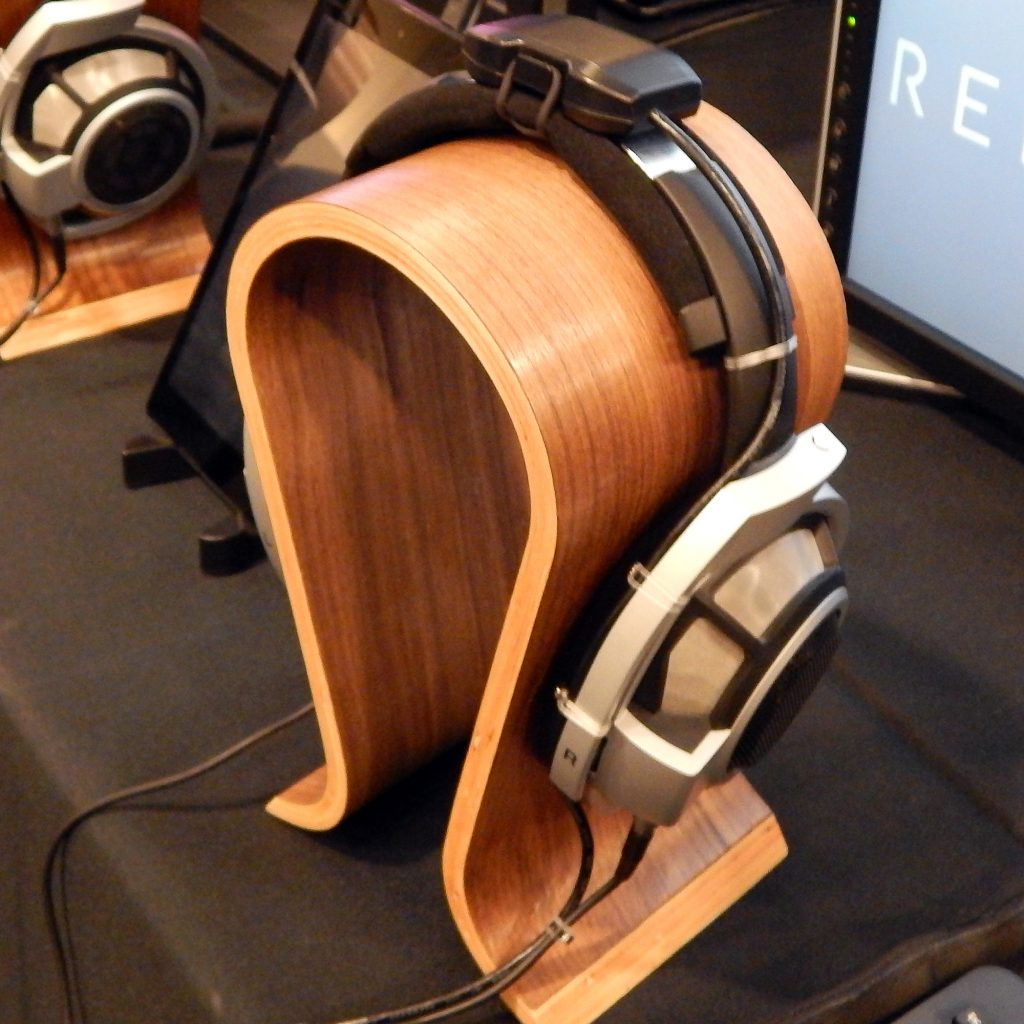 Mackie
Every musician knows the name Greg Mackie and the company that bears his name, with a reputation for producing some of the best Pro Studio Gear available. Now they are launching themselves into the consumer Personal Audio world by introducing some really impressive IEMs and Headphones. On display they had their Mackie MP Series IEMs including the flagship MP-240 Dual Hybrid Driver IEM ($199.99 USD) and their new CR-Buds Series featuring their Mackie CR-Buds+ Dual-Driver Professional Fit Earphones ($39.99 USD) with dual dynamic drivers as well as their remarkable (also new) MC Series over the ear headphone led by the Mackie MC-250 Professional Closed-Back Headphones ($99.99 USD). Definitely, a place to look for inexpensive professional quality Headphones.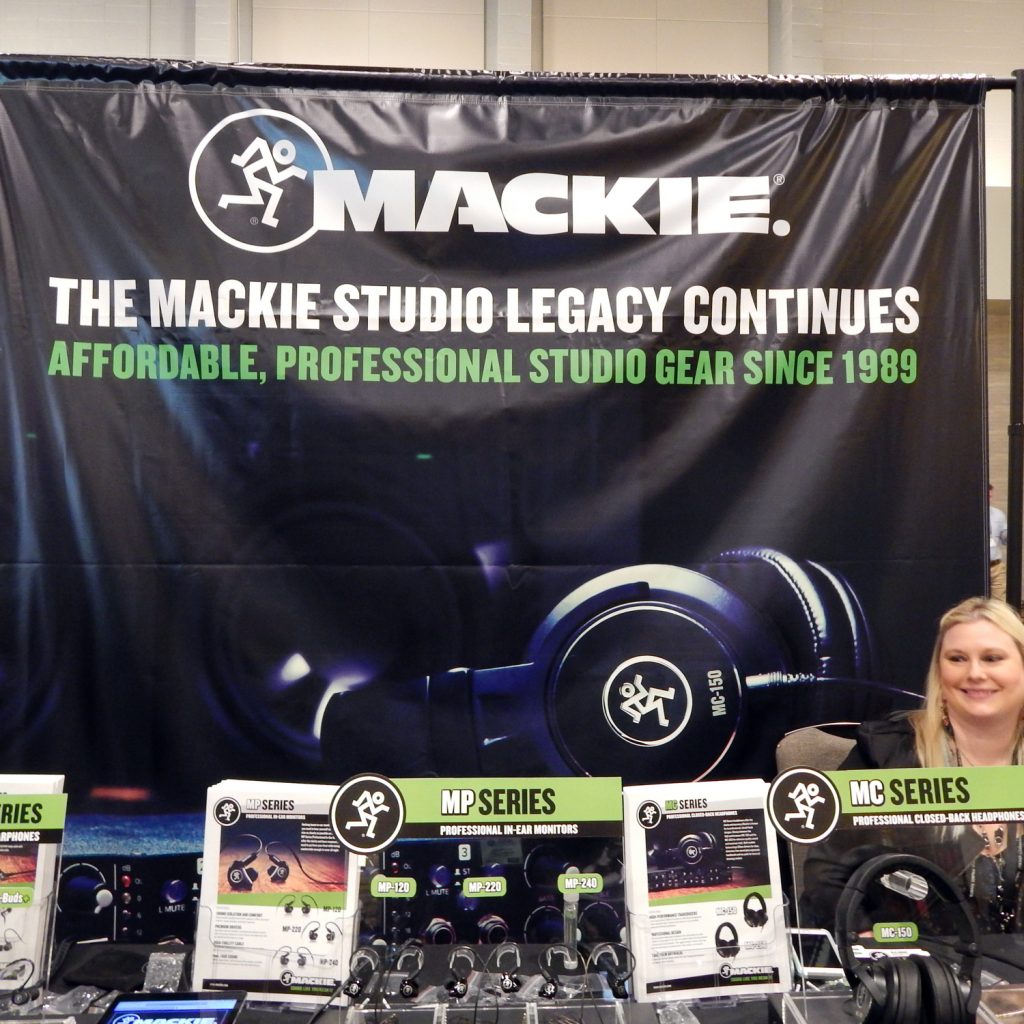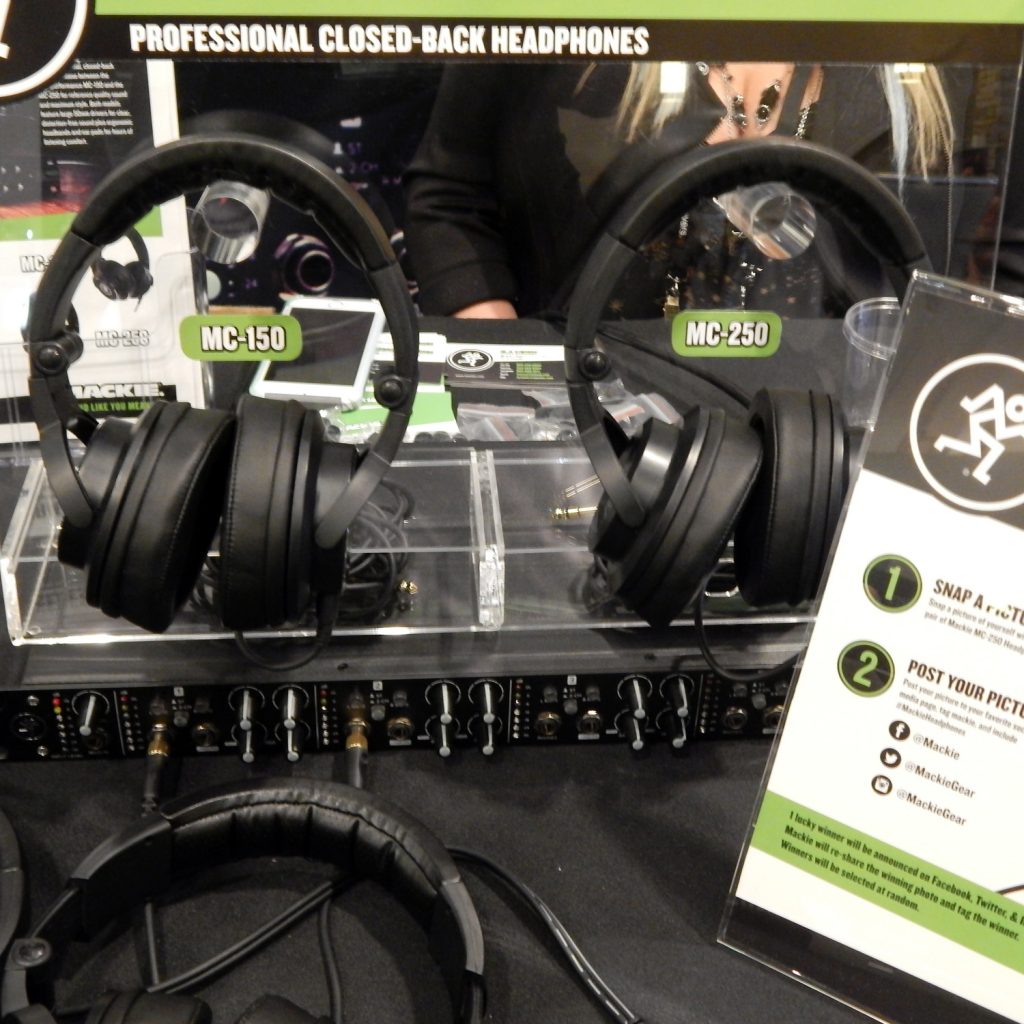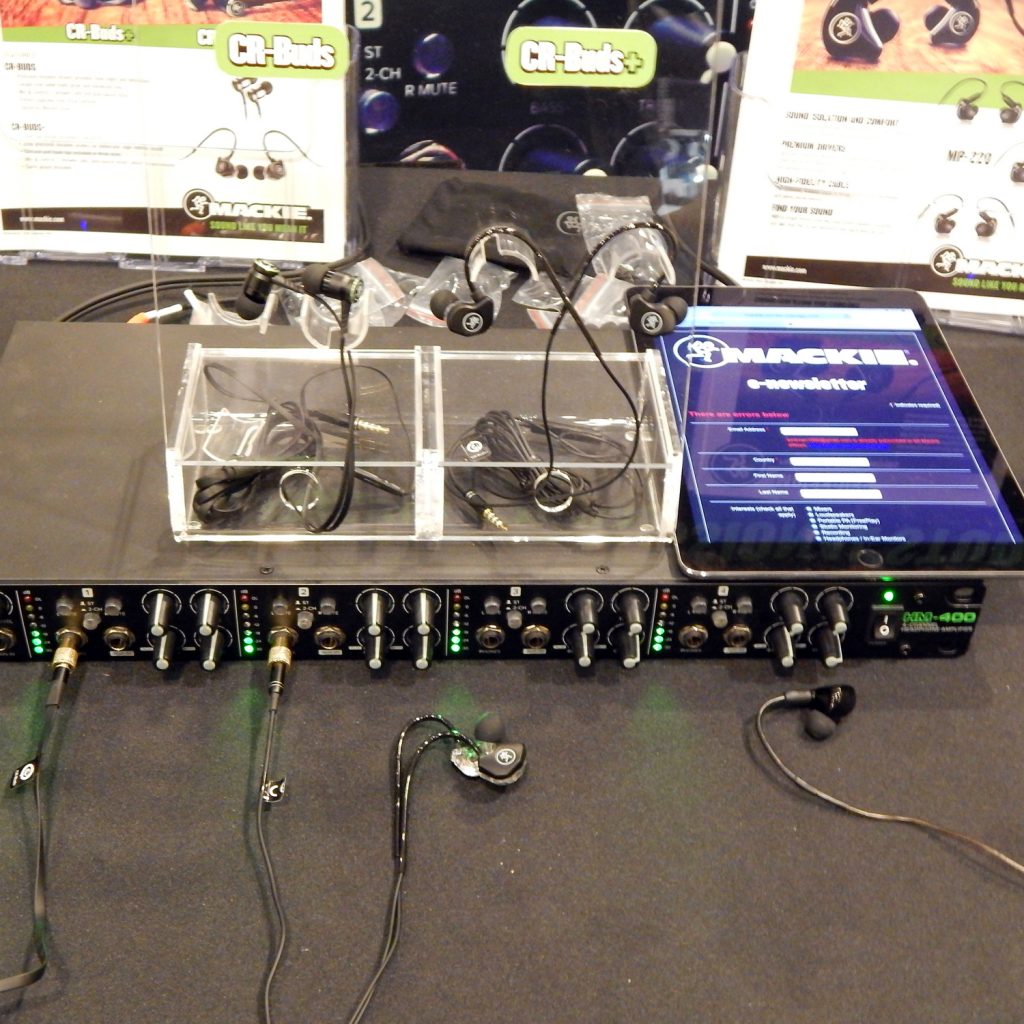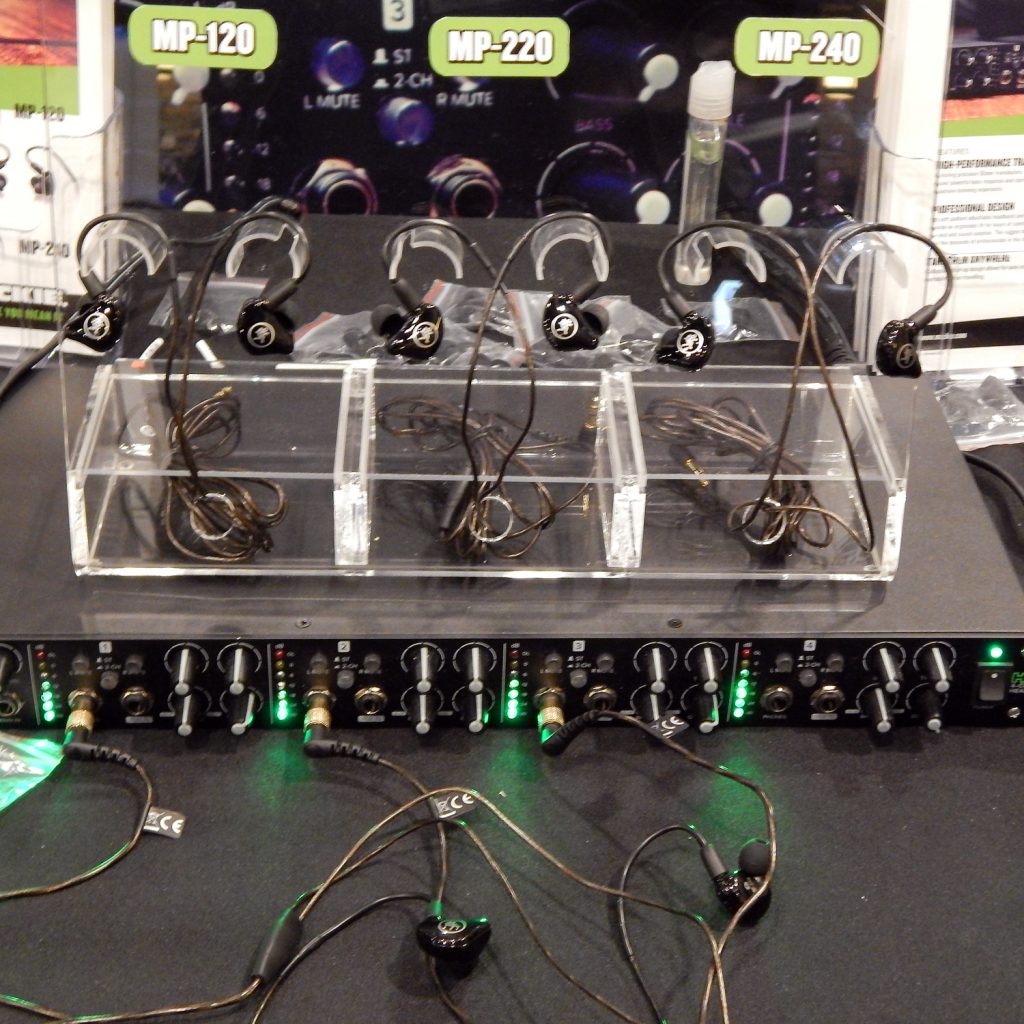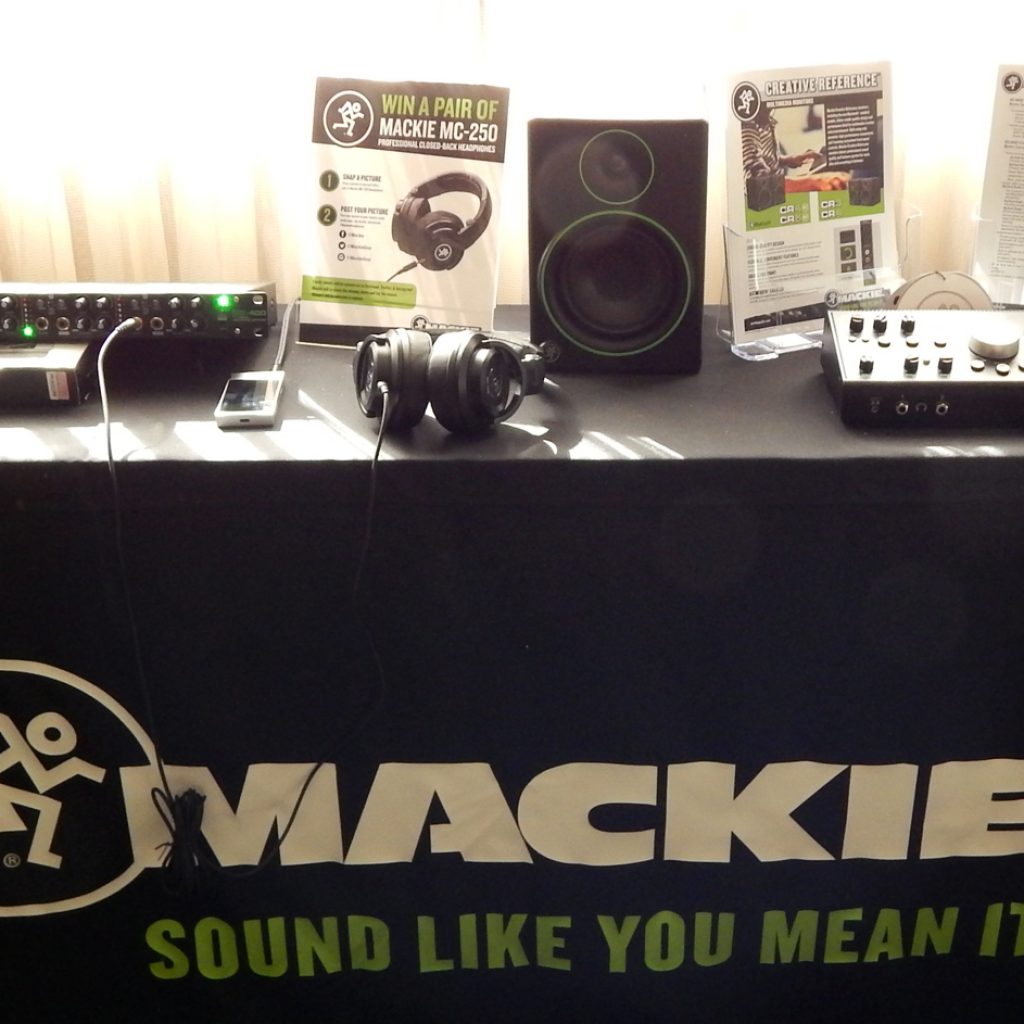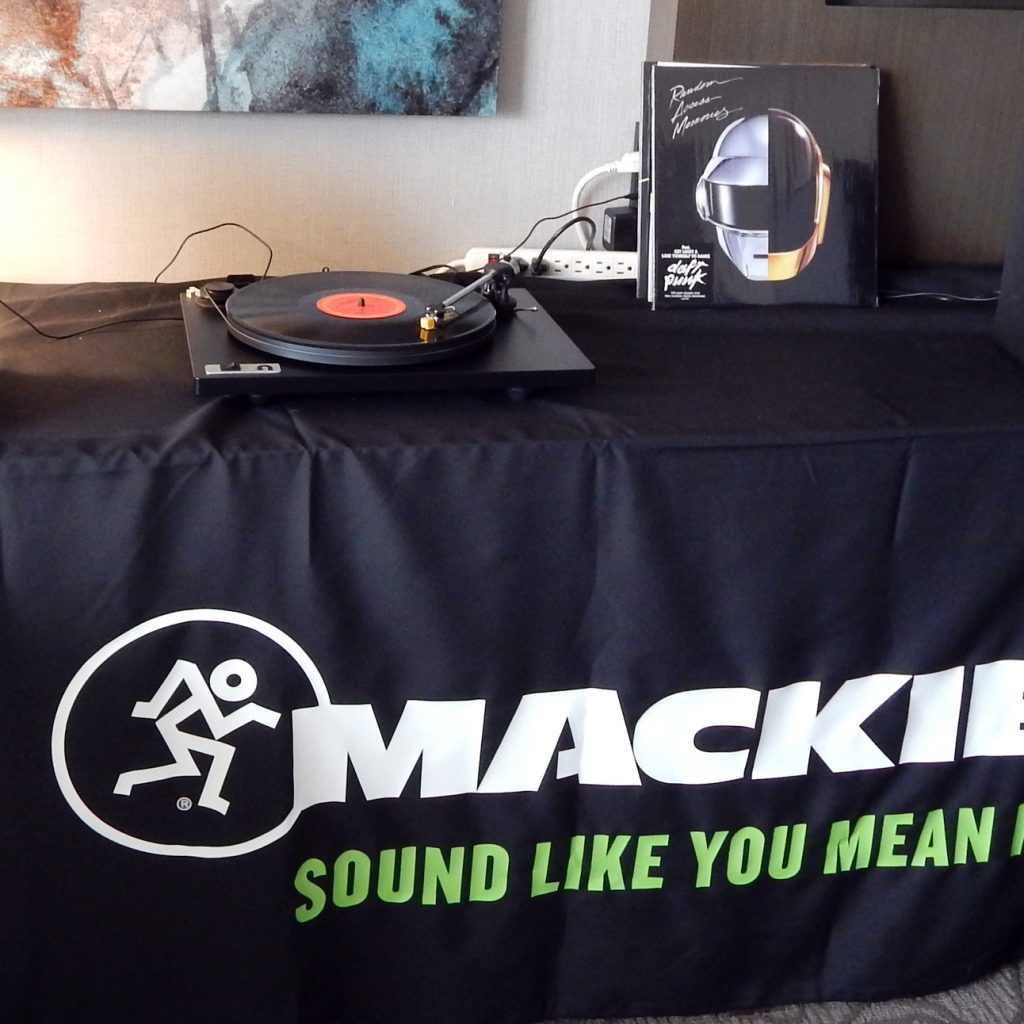 RAAL Requisite
It is a rare and exciting moment when one finds something truly new in Personal Audio, but RAAL Requisite has managed it by introducing the world's first ribbon driver headphone the RAAL Requisite SRH1A True-Ribbon Studio Reference Headphones ($3,500 USD).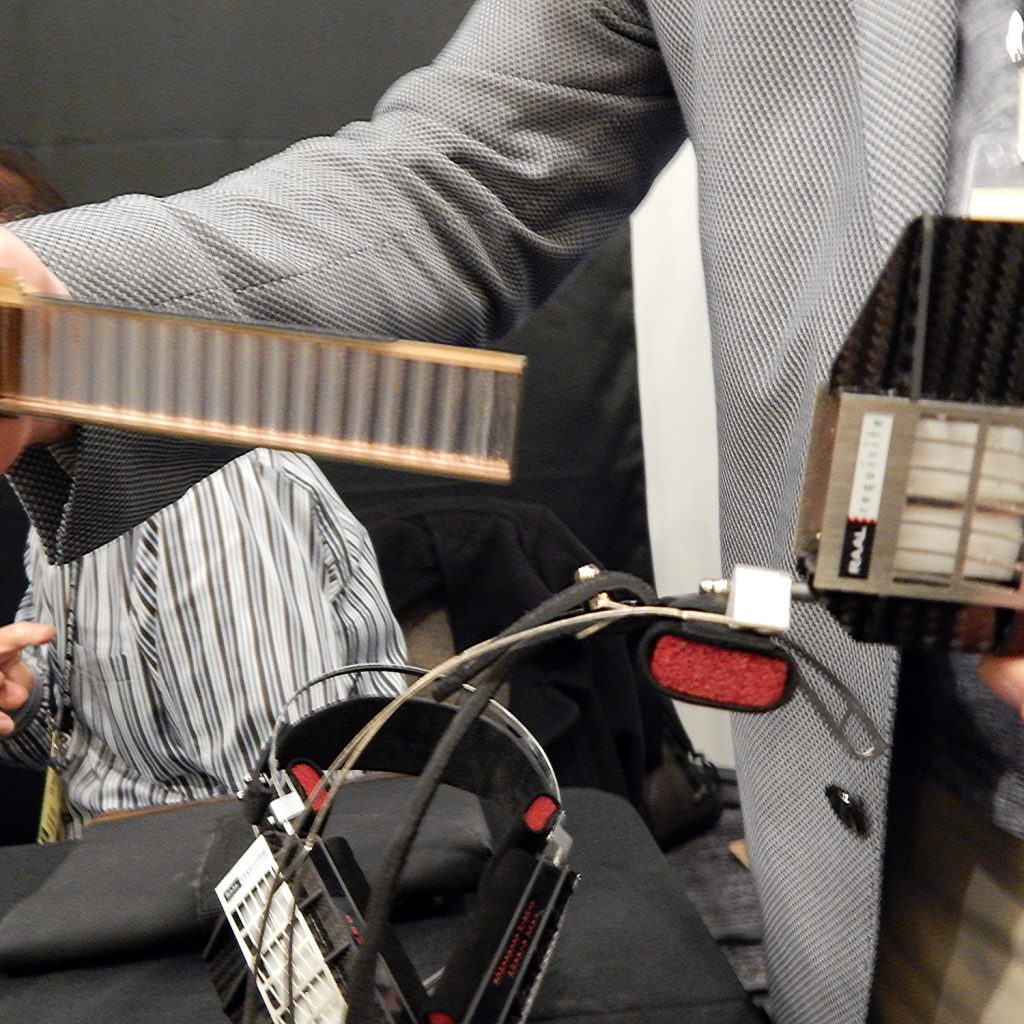 Using removable ultra High-Performance RAAL ribbons, and coming with an impedance matching box for use with a conventional two-channel amplifier, the SR-1A offers not only unparalleled musicality and detail without any of the niggling artifacts usually associated with ribbon drivers, but delivers a completely adjustable soundstage, able to reproduce a near-field loudspeaker experience (not approximate, or fake, but real two-channel imaging).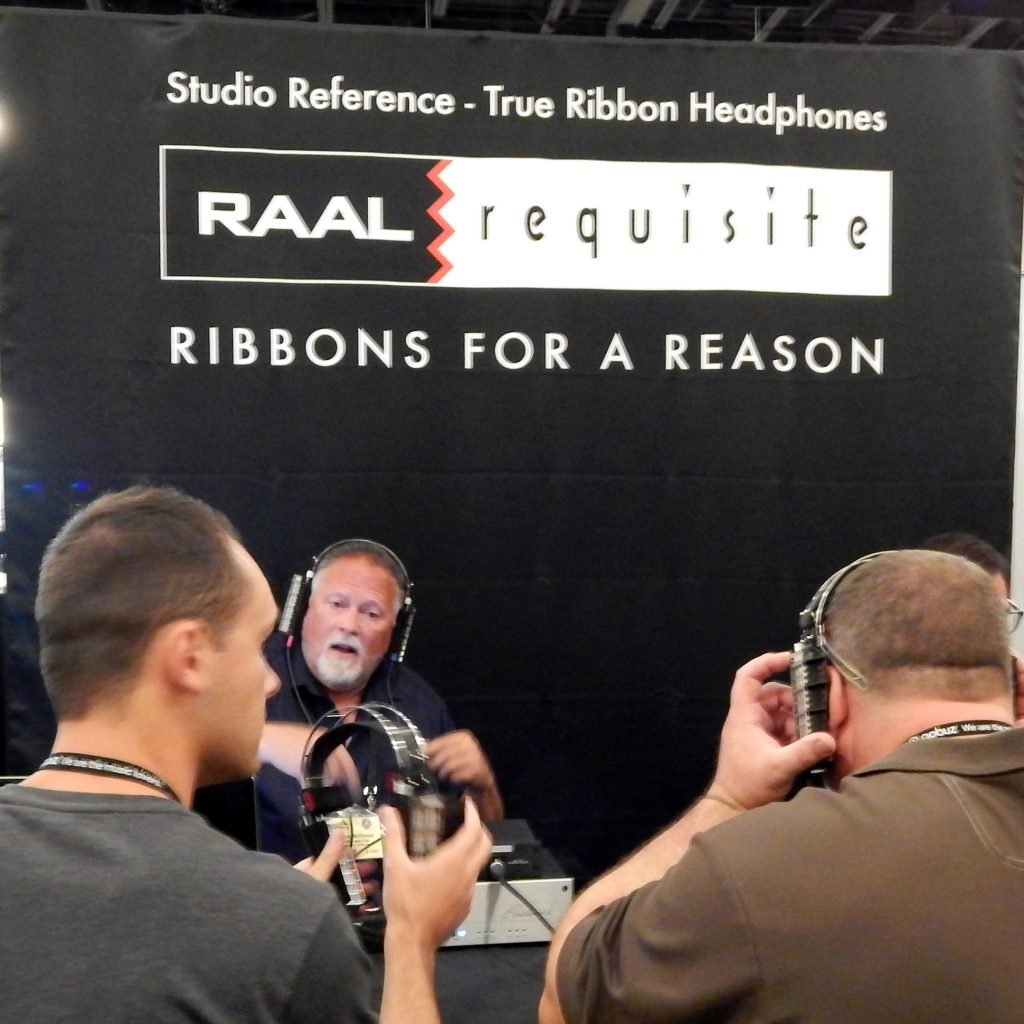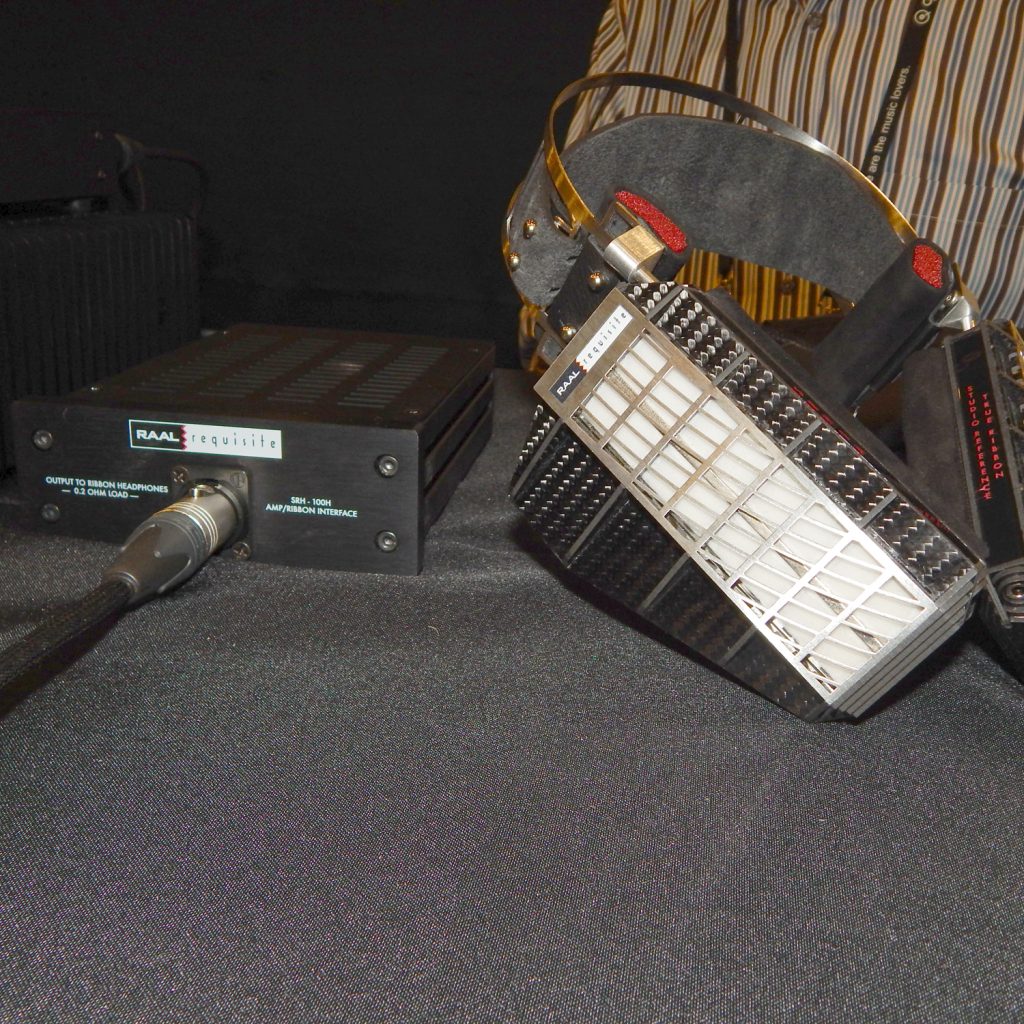 Akoustyx
Another brand new IEM manufacturer is Akoustyx. Manufactured in the US, they are designed in the Bay Area in northern California and tuned in Nashville, Tennessee. They currently produce two lines and five models. The R1 Series are a standard size IEM that come with a Freebit Ear-interface which is a small rubber hook designed to hold the IEM in your ear and is flagshipped by the Akoustyx R-120 Reference Dual Cross IEM ($169.99 USD) with dual drivers while the R2 Series are a micro bodied IEM that include an EarLock retention kit which is a much more robust system designed to prevent the IEM from being dislodged even during vigorous activity, and are represented by the Akoustyx R-220 Reference Dual Cross IEM ($199.99 USD). All of their IEMs are fitted with gold plated MMCX connectors (which I feel are the best IEM connection out there), Proprietary tuned Balanced Armature drivers from Knowles, multi-braided Monocrystalline OFC cables with 3 button in-line control & mic and include both an assortment of silicone tips and Comply T100 premium earphone memory foam tips. They produce what I would call the Pro Audio sound and look to be an up and comer.
Pro-Ject
Pro-Ject is back with their new Pro-Ject Box Designs Personal Audio electronics line including the Pro-Ject Box Designs Head Box S2 Headphone Amplifier ($129 USD), the Pro-Ject Box Designs Pre Box S2 Digital DAC ($399 USD) and Pro-Ject Box Designs Stream Box S2 Ultra Network Streamer ($799 USD). For a step up they have the Pro-Ject Box Designs Head Box DS2 B Wood Headphone Amplifier ($699 USD) and the Pro-Ject Box Designs DAC Box DS2 Ultra Wood DAC ($799 USD).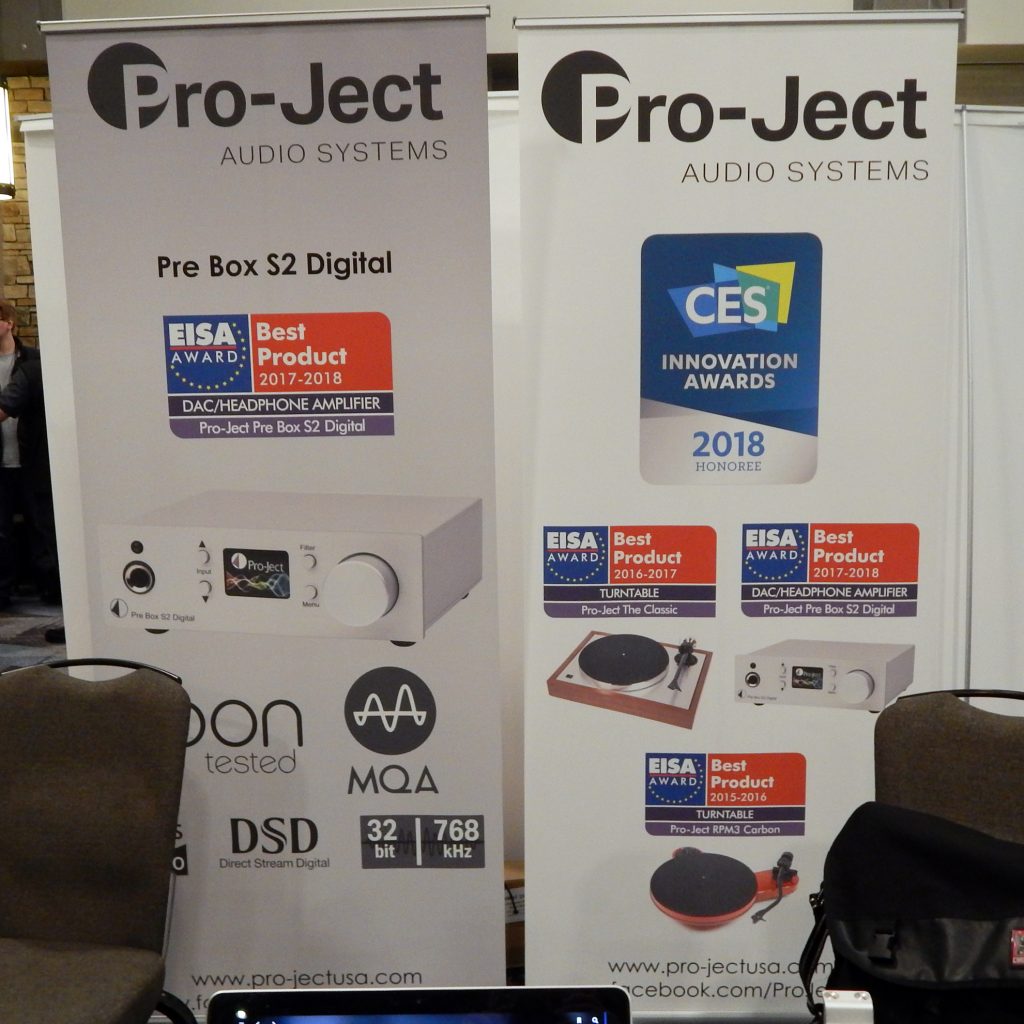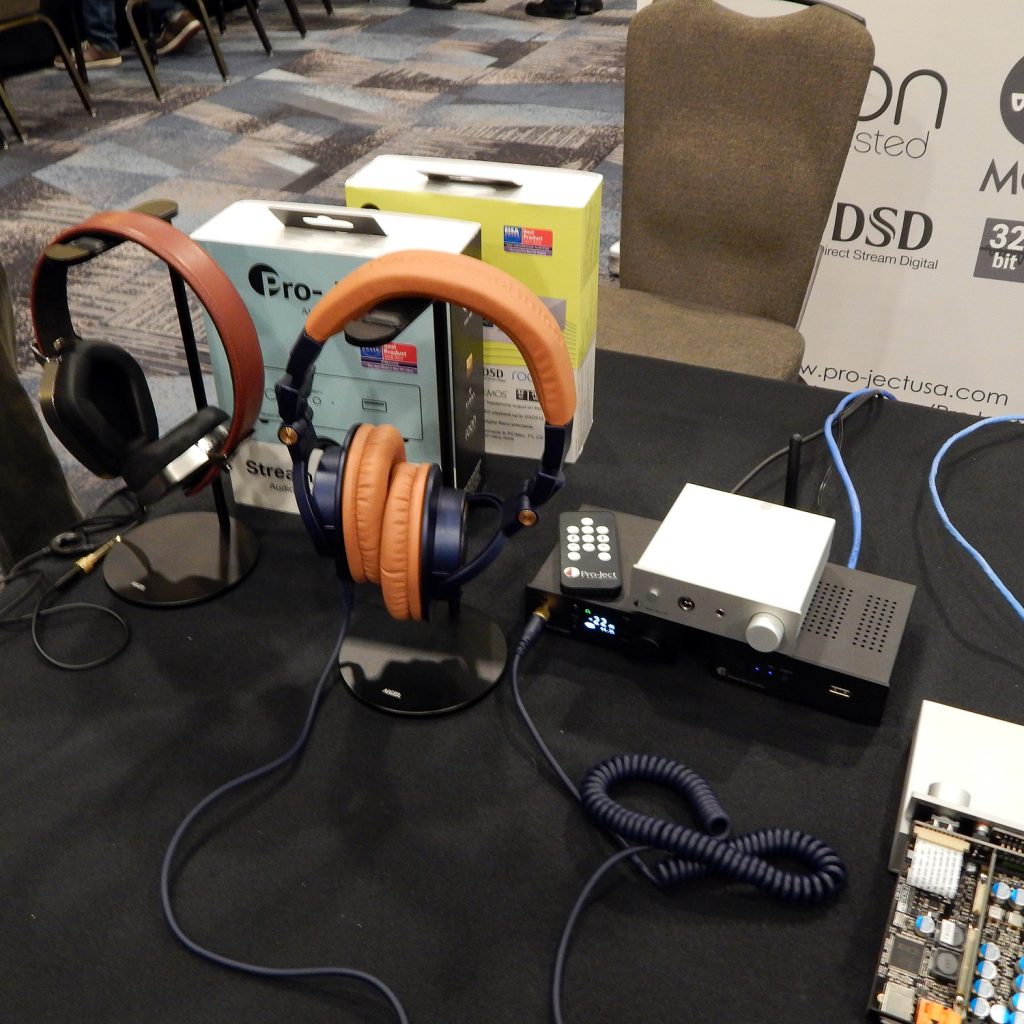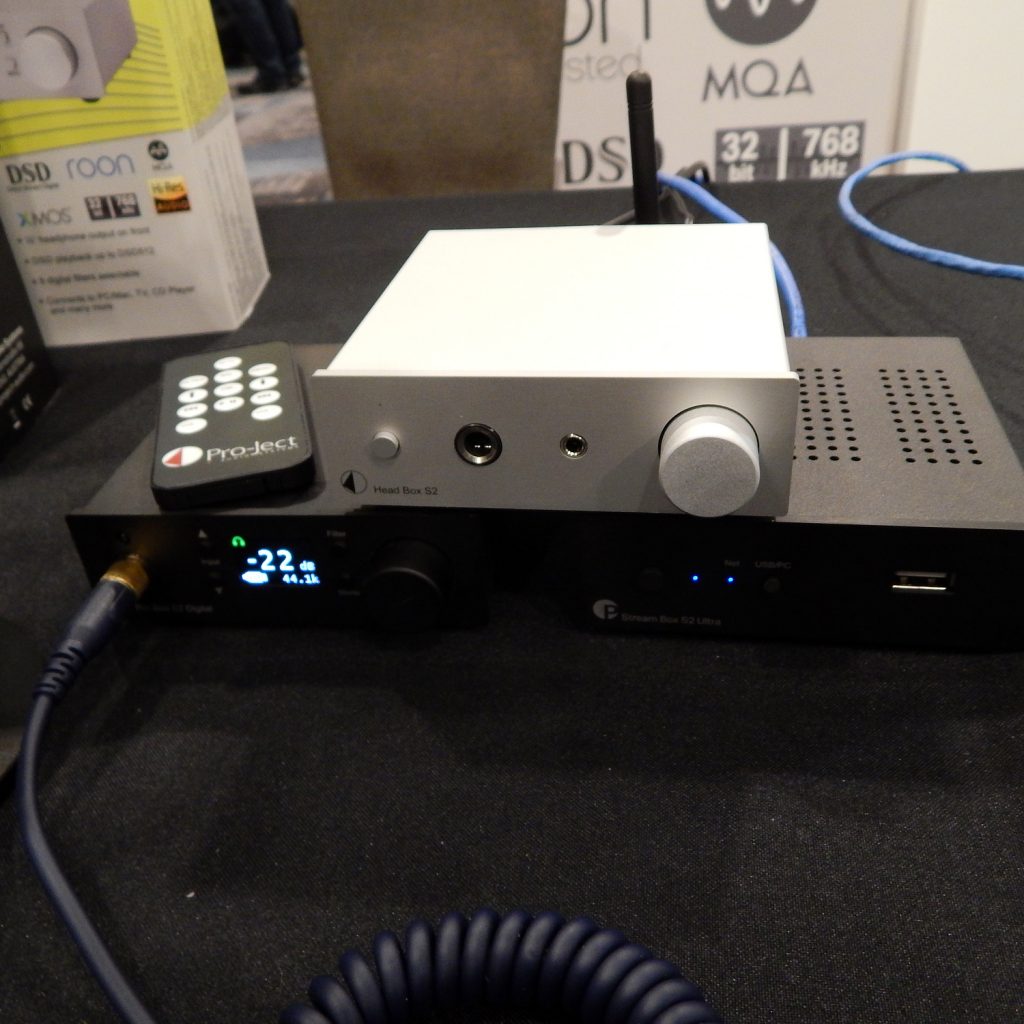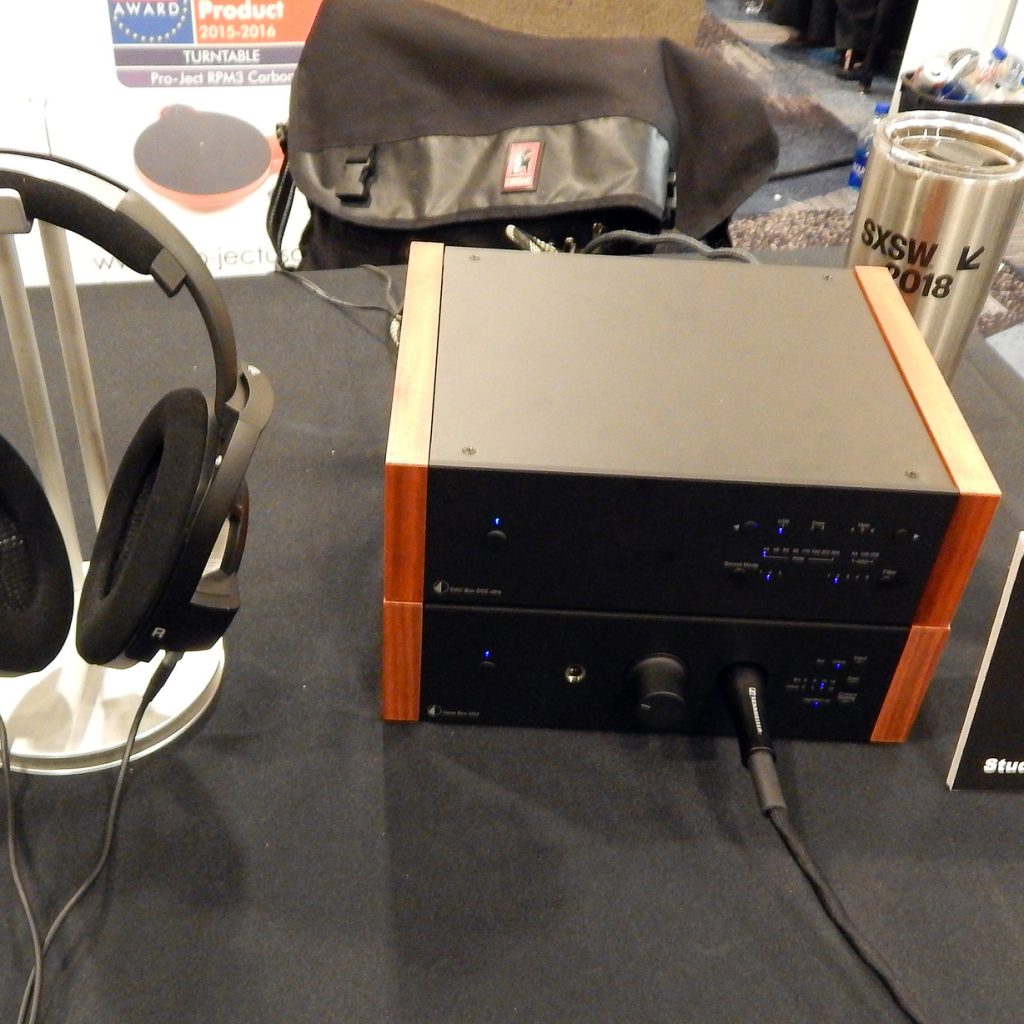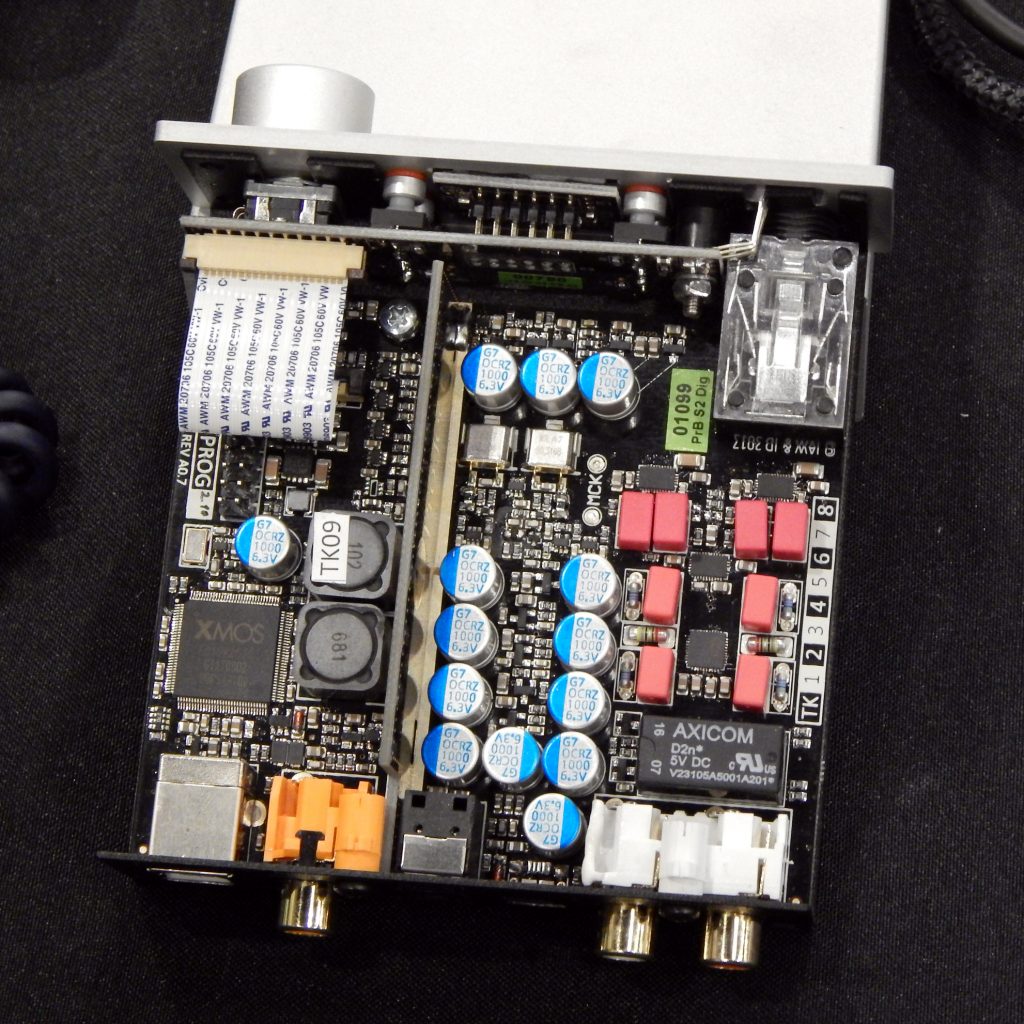 Advanced Sound Group
I first encountered Advanced Sound Group at CanJam So Cal 2018, and for a relatively new company they have a fairly extensive line, mostly IEMs – wired, customs and wireless, but they also do Headphones, Portable DACs, Cable DACs, and Portable Amps. While their whole line was on display, their focus appeared to be on the Advanced Sound Group Alpha Planar Magnetic Headphone ($499.99 USD) which offer excellent value for the dollar, the Advanced Sound Group GT3 Stainless Steel Dynamic Driver IEM ($199.99 USD) and the Advanced Sound Group M5-11D Universal/Custom IEM (TBA) featuring 11 balanced armature drivers and a four-way crossover.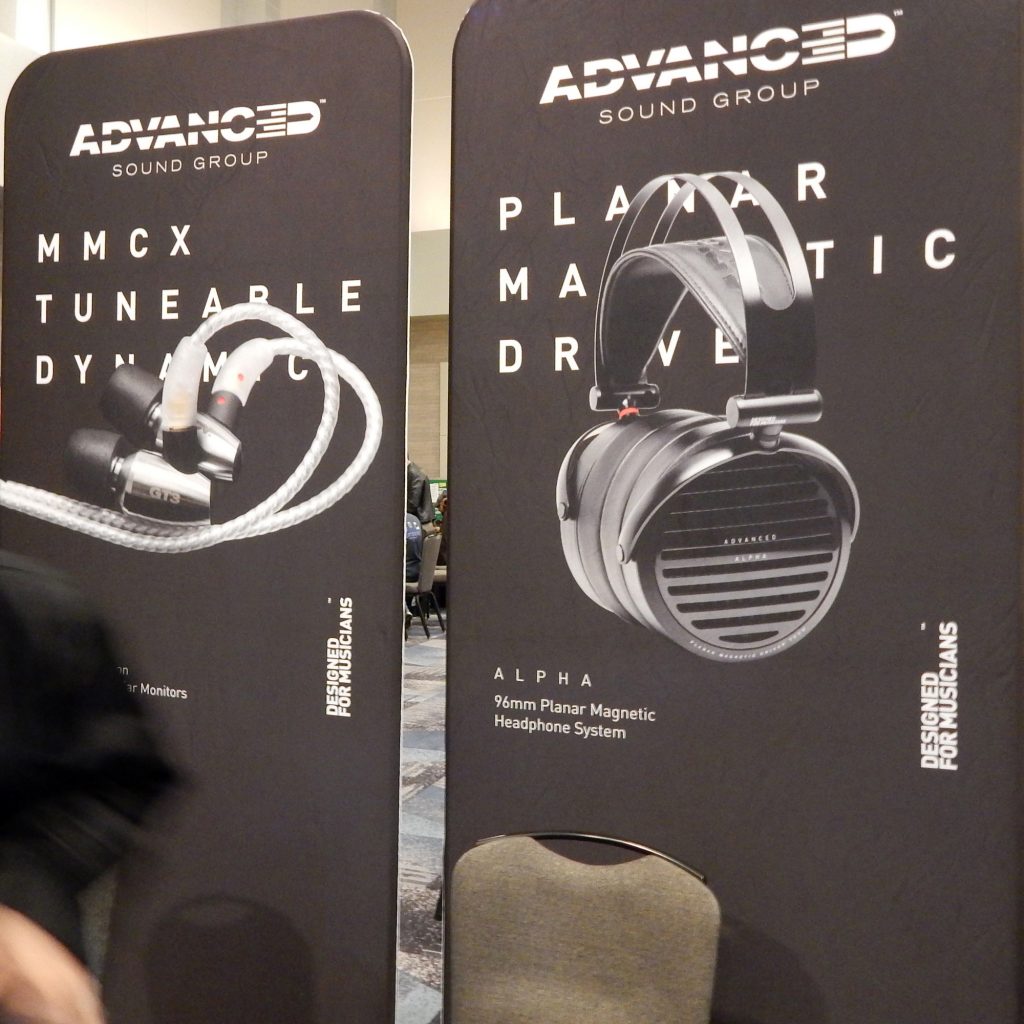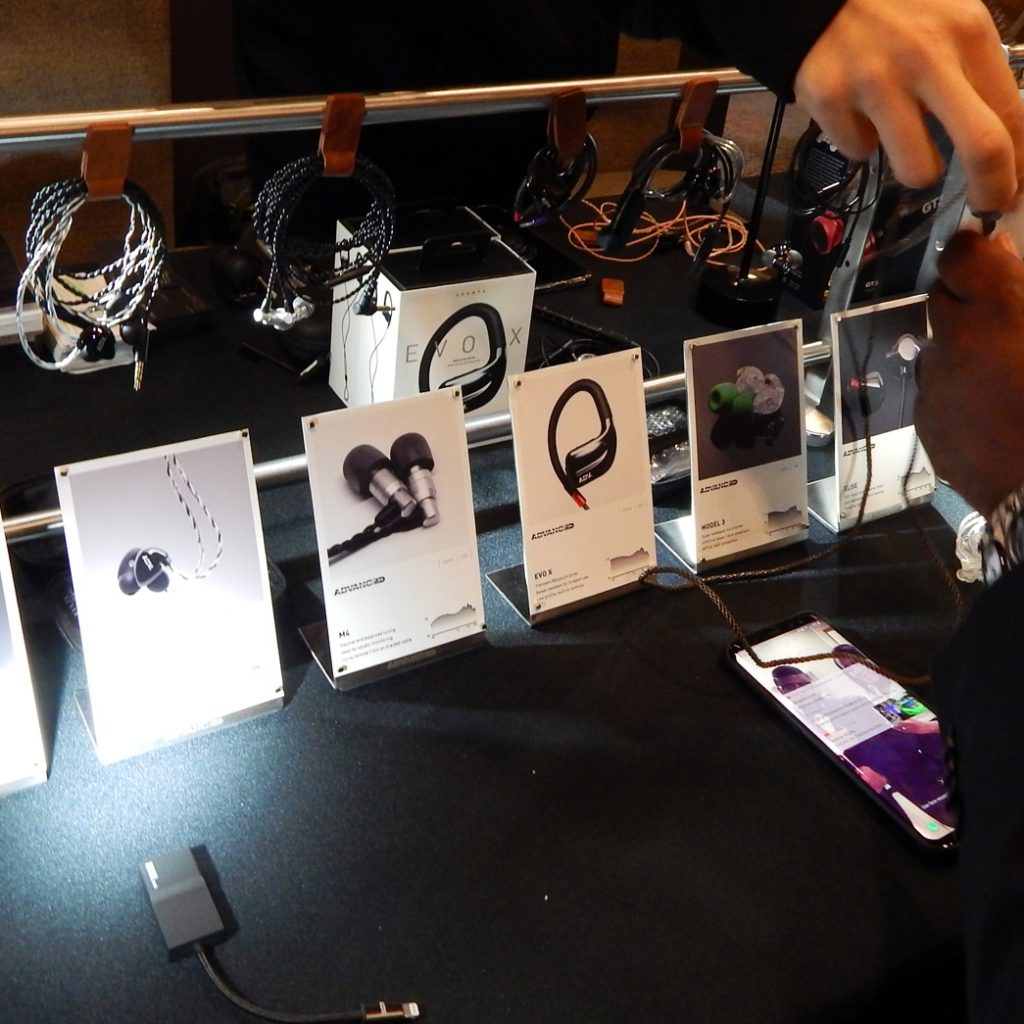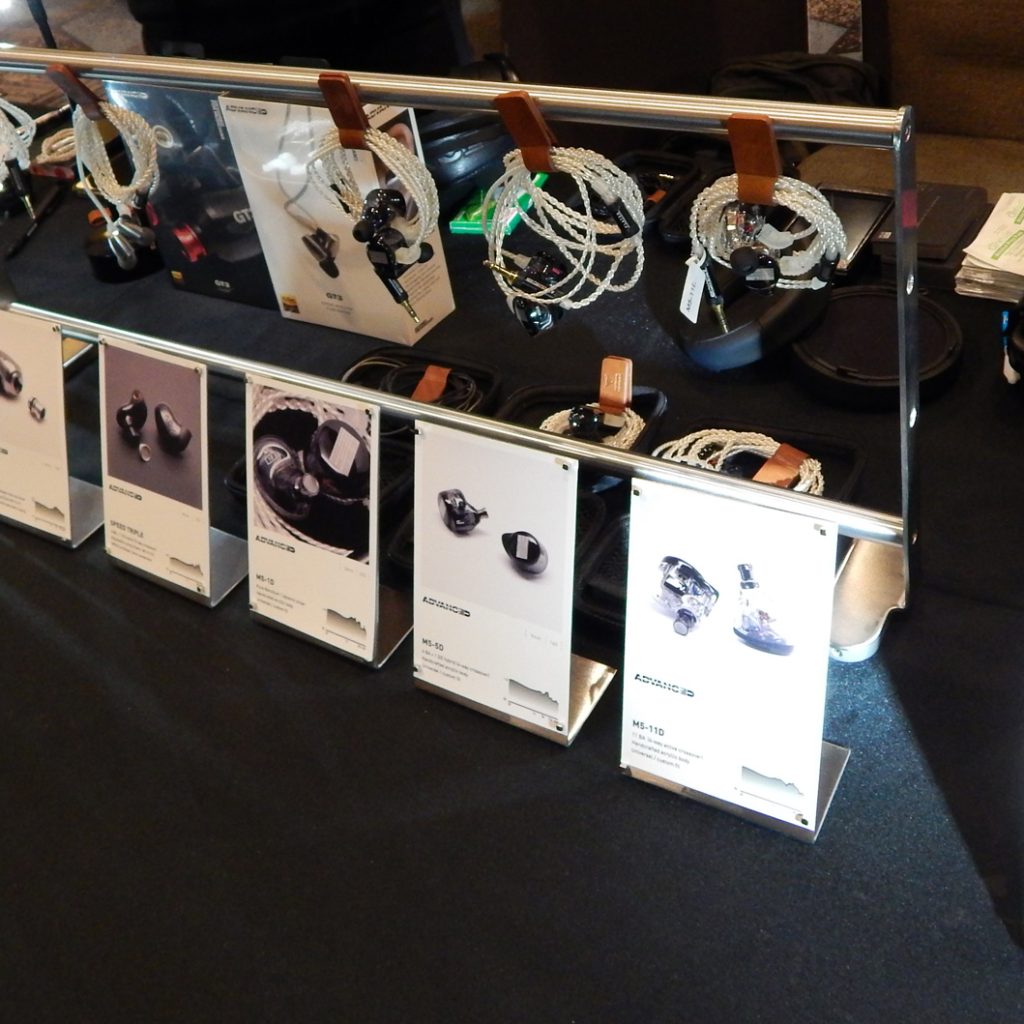 I concluded my trip to CanJam RMAF 2018 by attending CanJam's 2018 Headphone Audio AMA (Ask The Experts) Panel with Warren Chi as moderator and Nicolas Debard of Focal, Thorsten Loesch of ifi Audio, Dan Clark of MrSpeakers, and Mike Moffat and Jason Stoddard of Schiit which turned out to be both informative and entertaining, though it was pretty much summed up by Thorsten who said something to the effect that it is really about giving the Personal Audio enthusiast what they want, in the way they want it, which is why there are so many brilliant companies, making amazing products that are all fantastic in their own way!

So once again it is time to say goodbye to CanJam at Rocky Mountain Audio Fest until next year which promises to be bigger, better and more exciting and at a new and better Hotel!