Welcome to my coverage of CanJam Dallas 2023 brought to you thanks to the generous sponsorship of NOBLE Audio, manufacturer of some of the finest Custom In-Ear Monitors in the world including the unparalleled NOBLE Audio Viking Ragnar ($4,000)!
Metaxas & Sins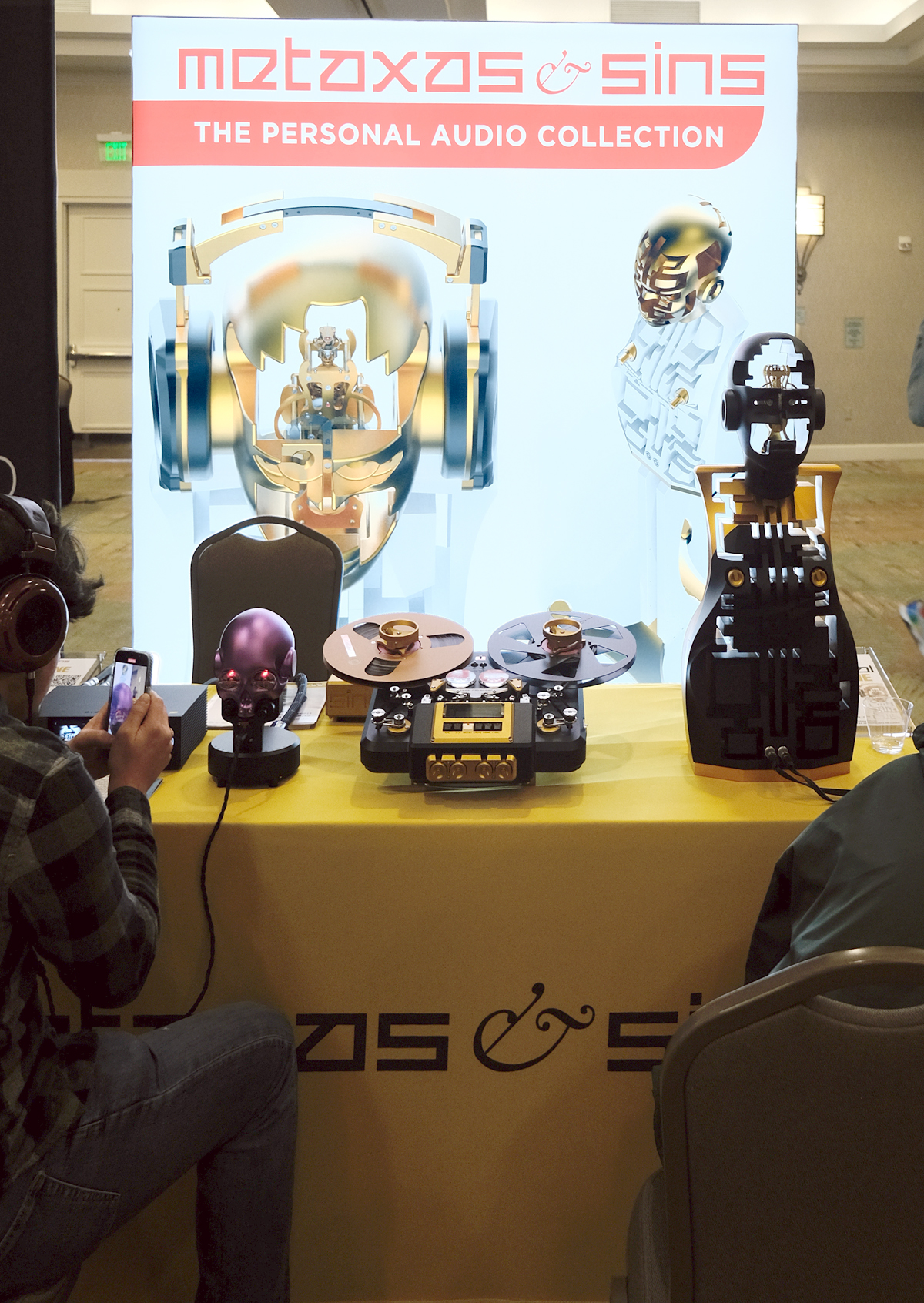 If one item caught your eye at CanJam Dallas 2023 it would be the Metaxas & Sins Ethereal Electrostatic Dual Mono Amp/Energizer ($32,000). Yes, Metaxas & Sins is back with their particular blending of Art and Audiophile sound quality. Coupled with the Metaxas & Sins Tourbillon T-RX Reel to Reel Tape Deck ($36,000) and paired with both the legendary Dan Clark Audio CORINA Electrostatic Headphones ($4,499) and the STAX SR-X9000 Electrostatic Earspeakers ($6,199) the experience was mind-blowing. They were also demonstrating the beautiful Metaxas & Sins Marquis Headphone Amp ($7,500).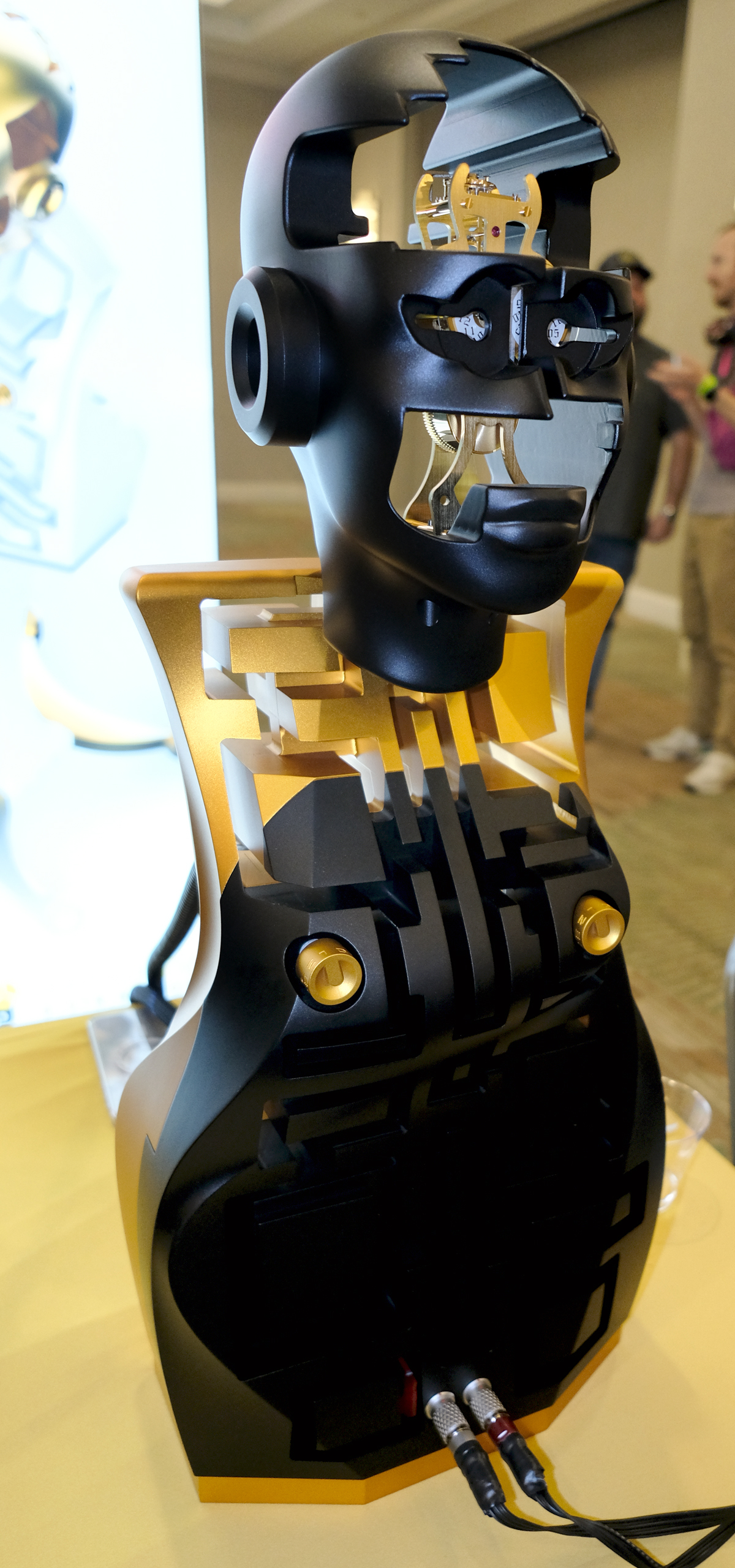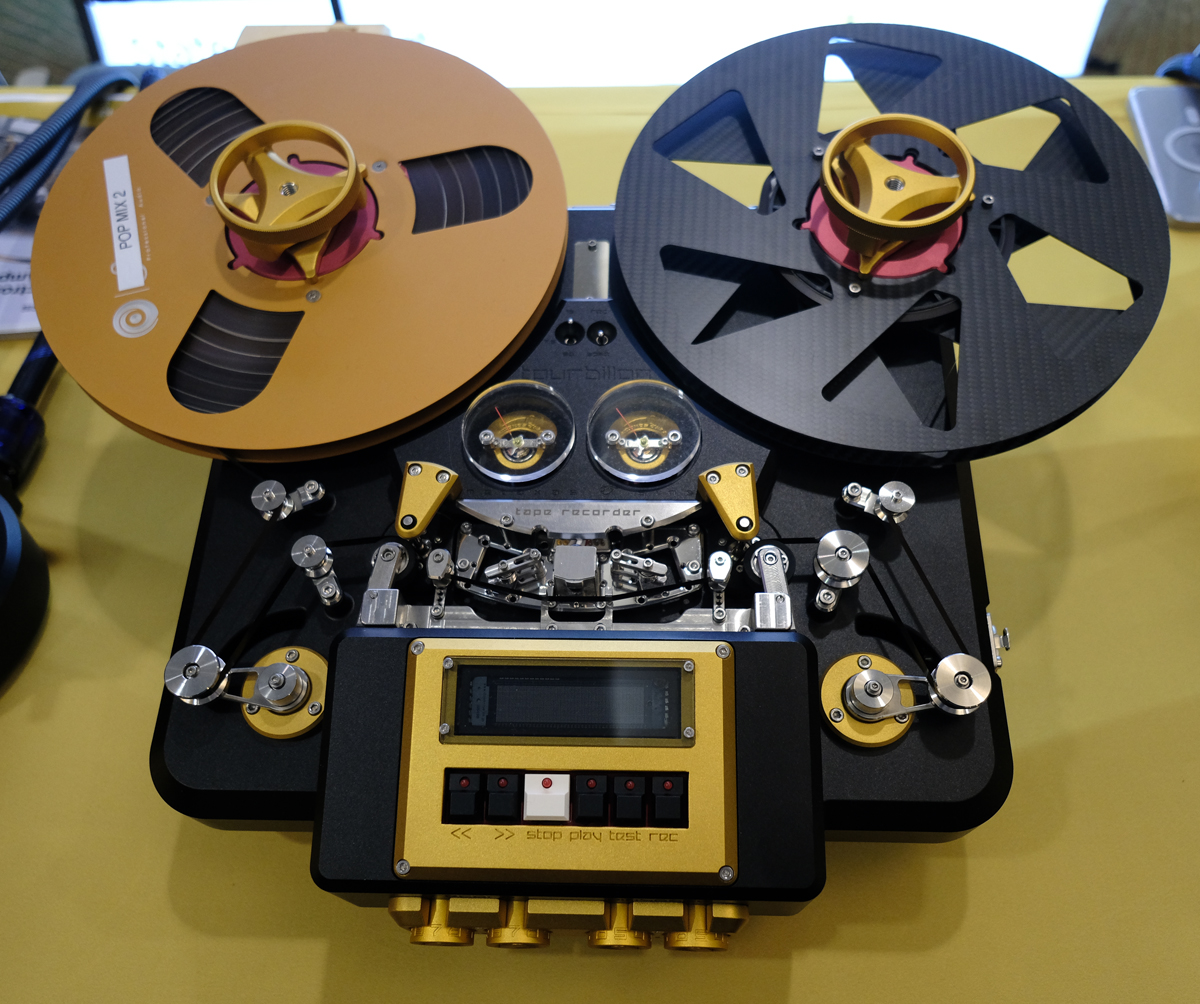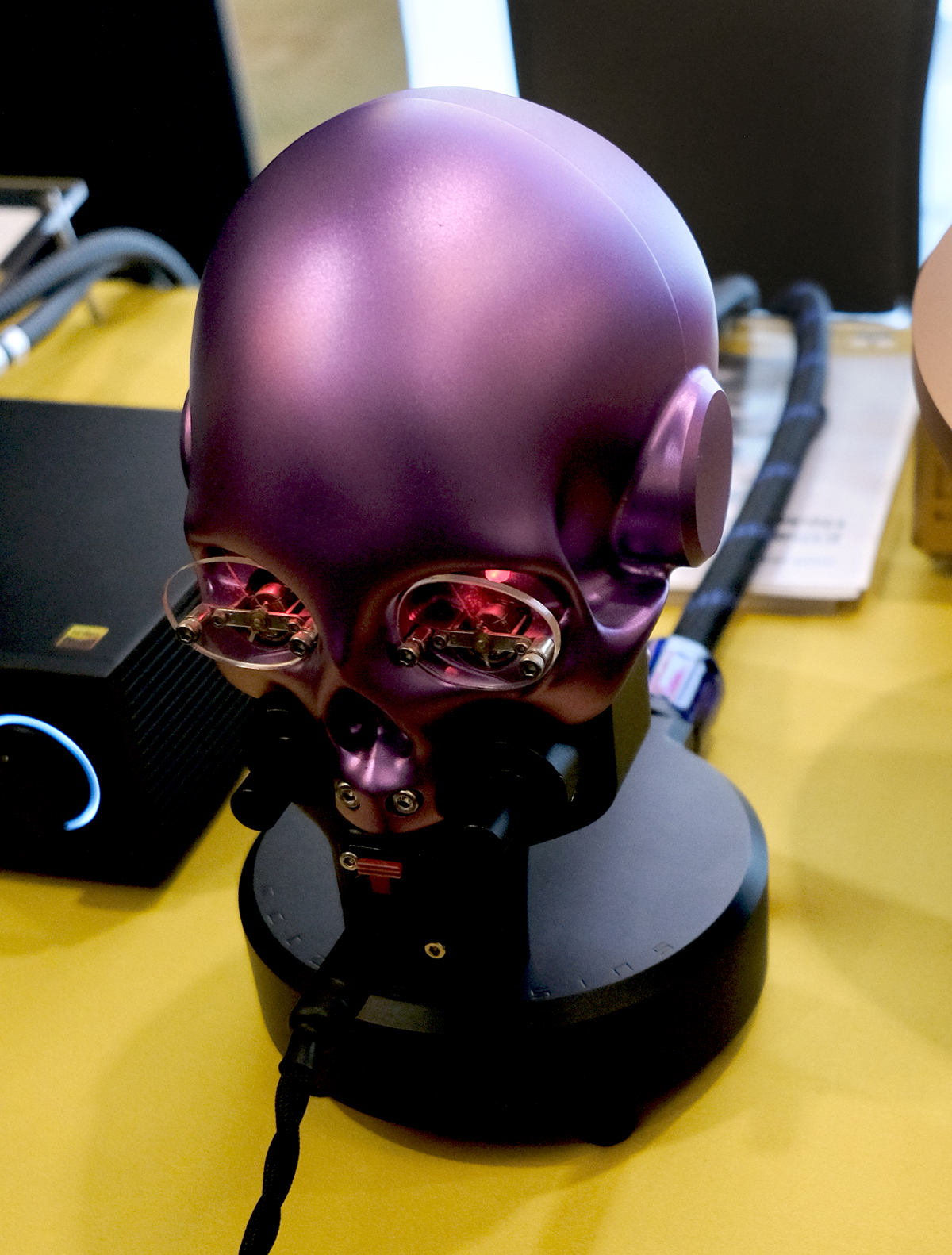 ZMF headphones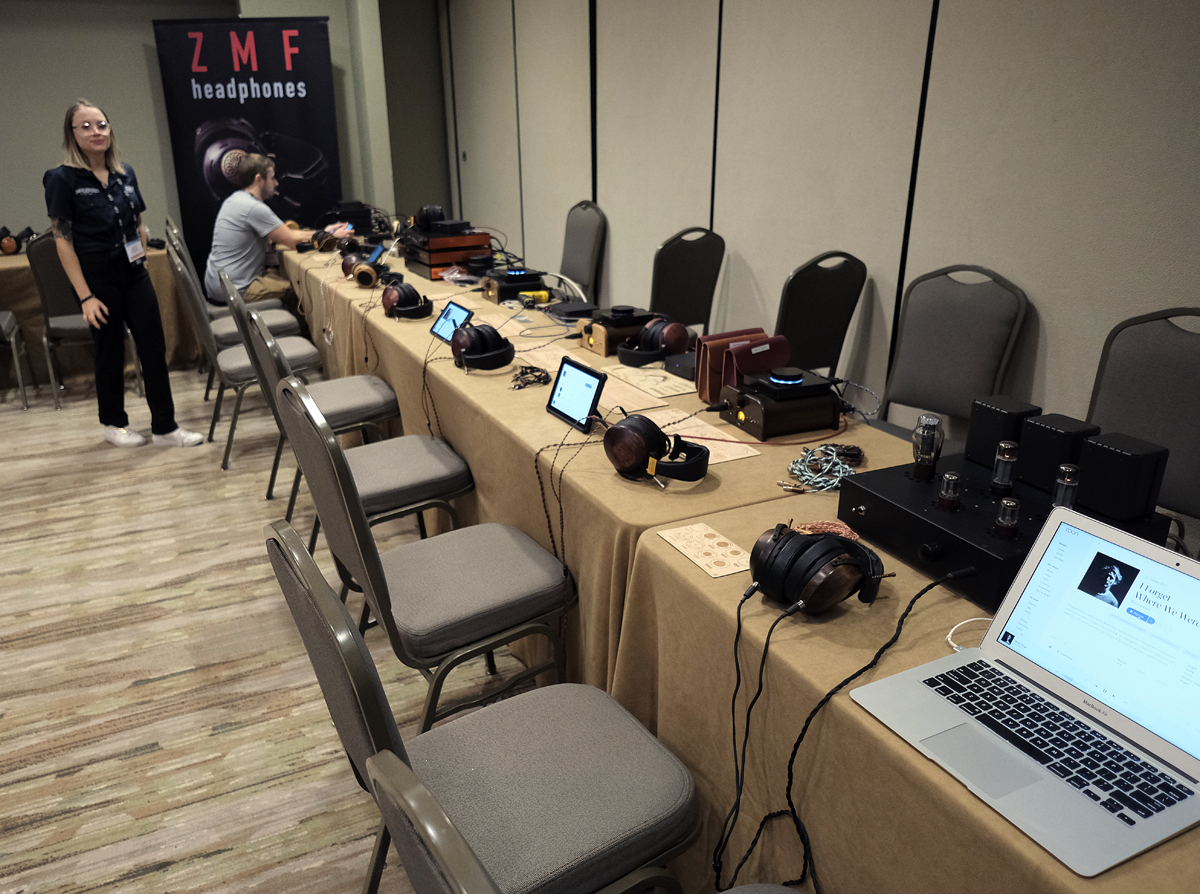 The mating of the new ZMF headphones HOMAGE Solid State Amplifier ($999.99) to their equally new ZMF headphones BOKEH Closed-Back Headphone ($1,099), featuring a Liquid Crystal Polymer driver and available in a plethora of configurations, was a marriage made in heaven, the sound was musical and natural.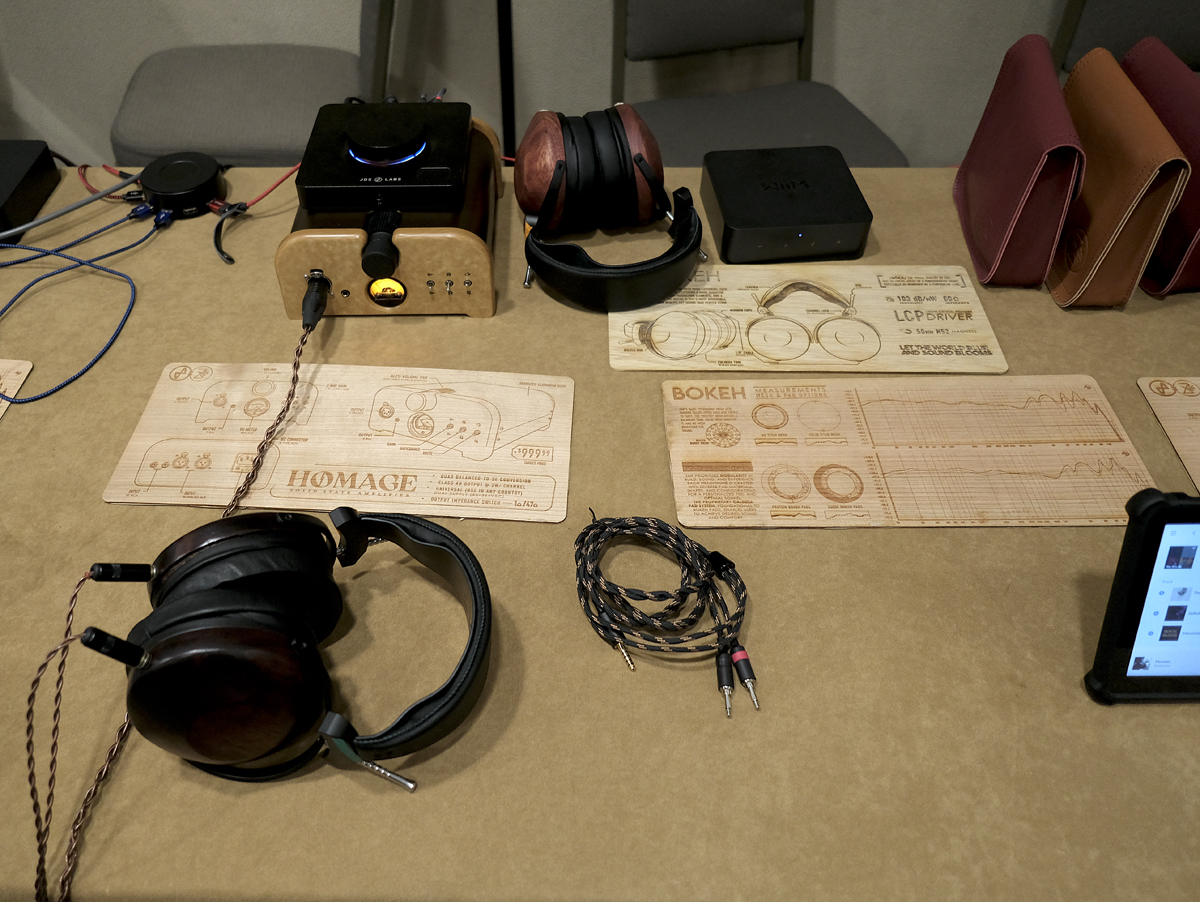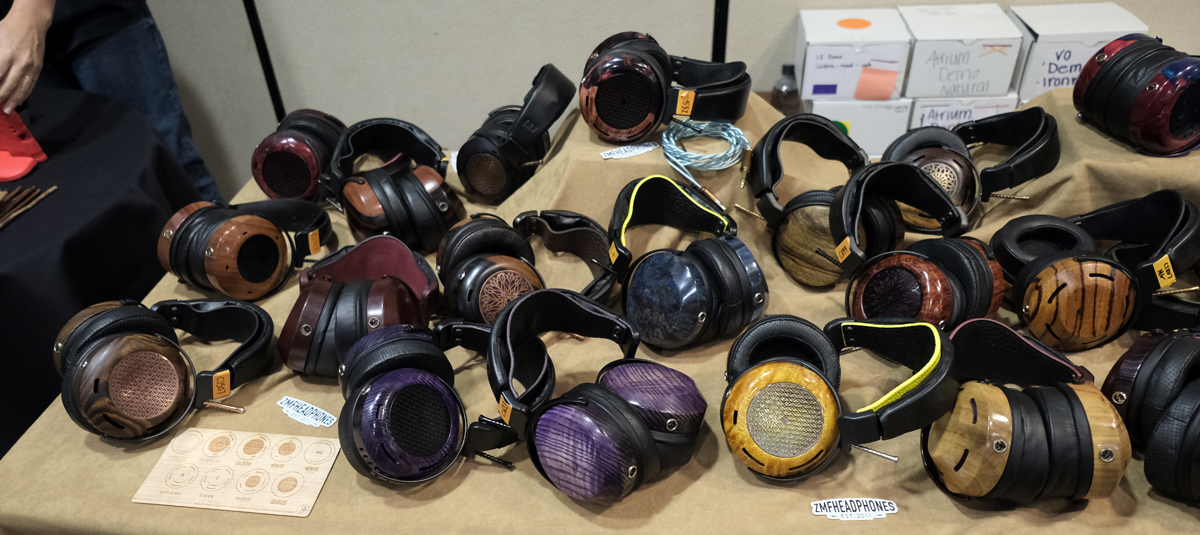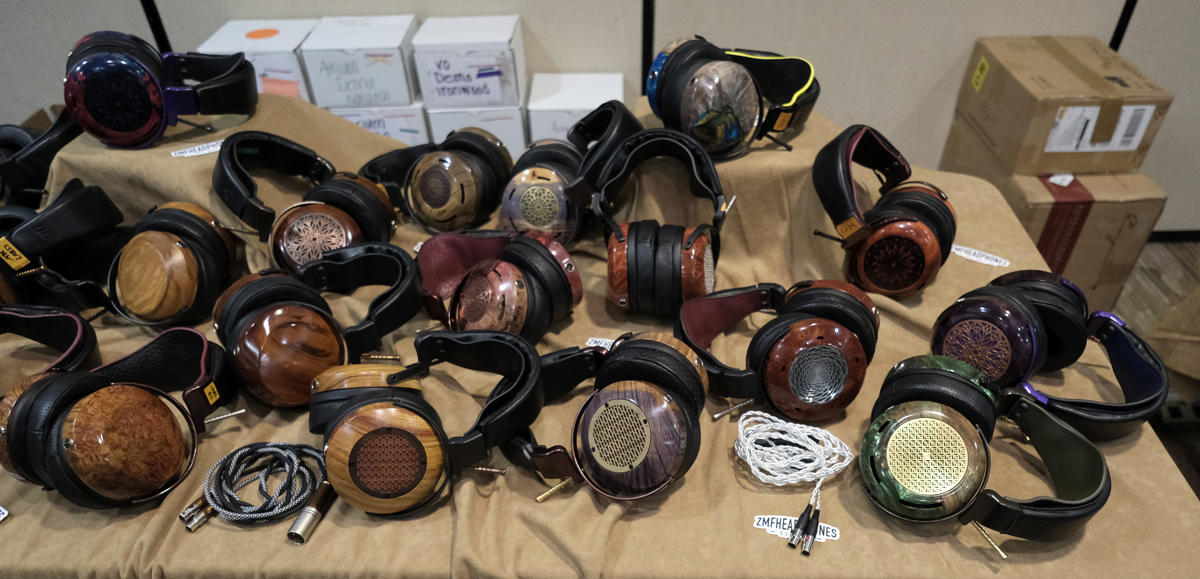 SPIRIT TORINO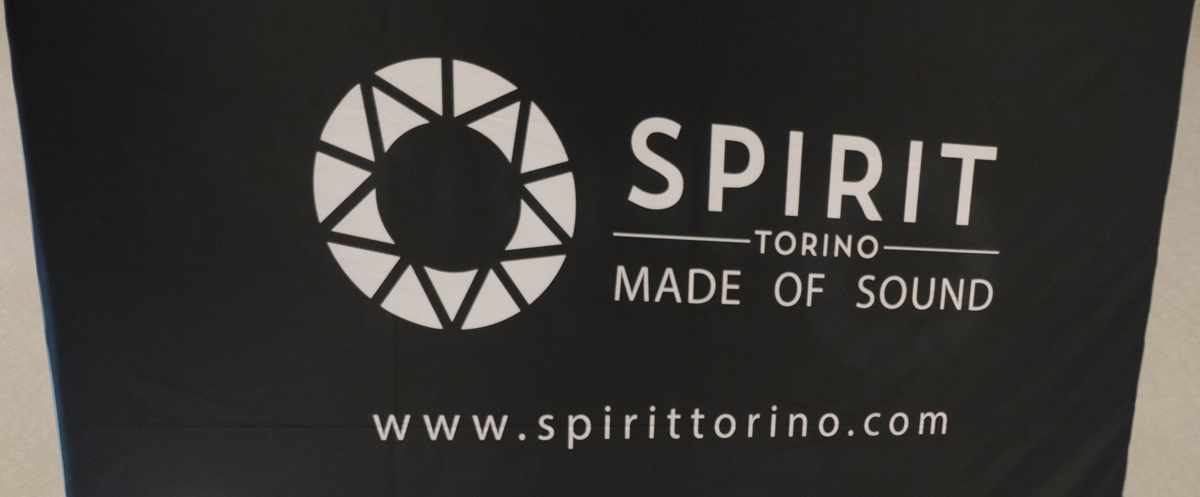 SPIRIT TORINO was very excited to demonstrate their new Beryllium Twin Pulse IEM ($1,073.56), applying their unique Twin Pulse Isobaric technology to In-Ear Monitors. Of course, their full-size headphones were also available for tasting.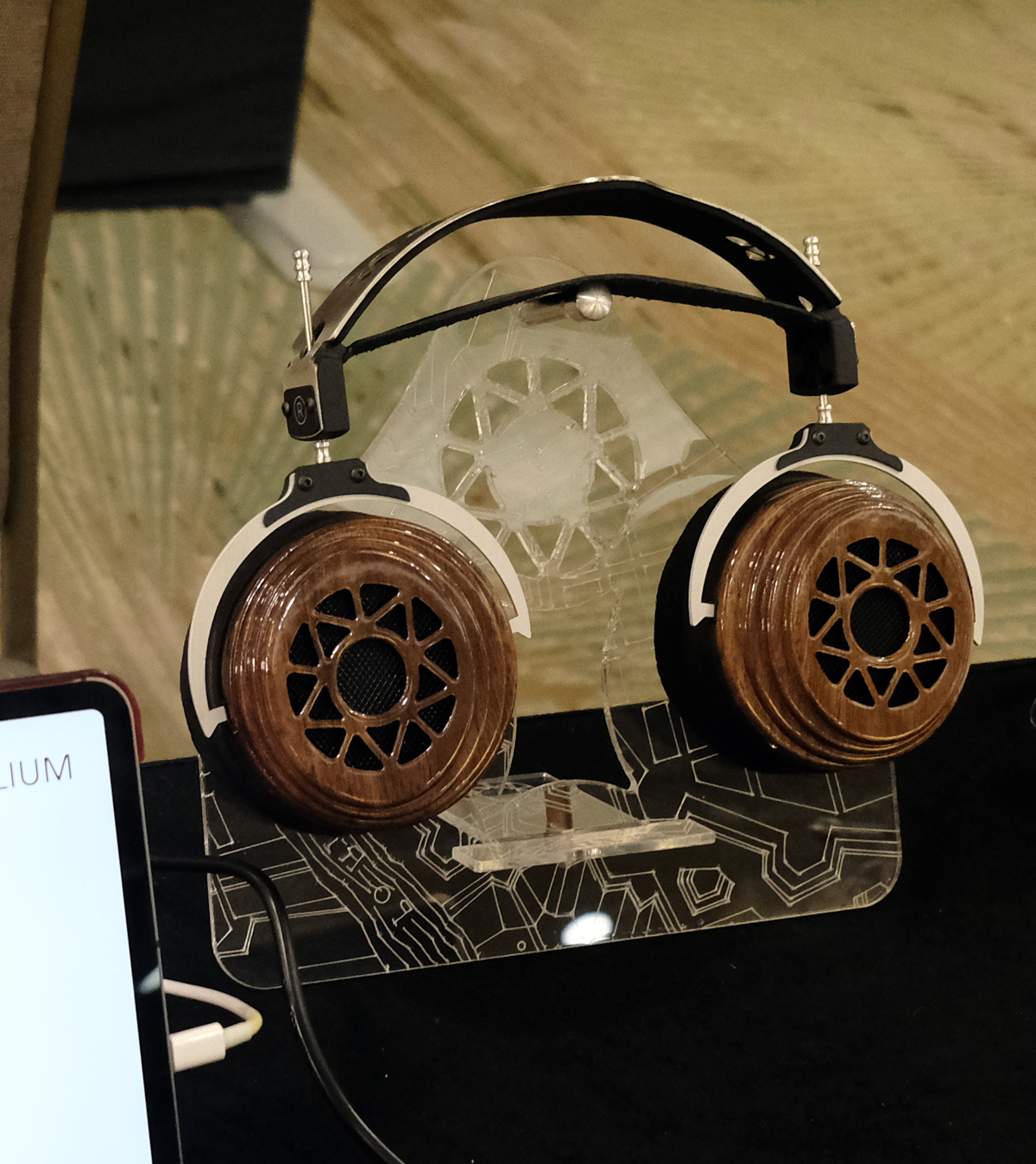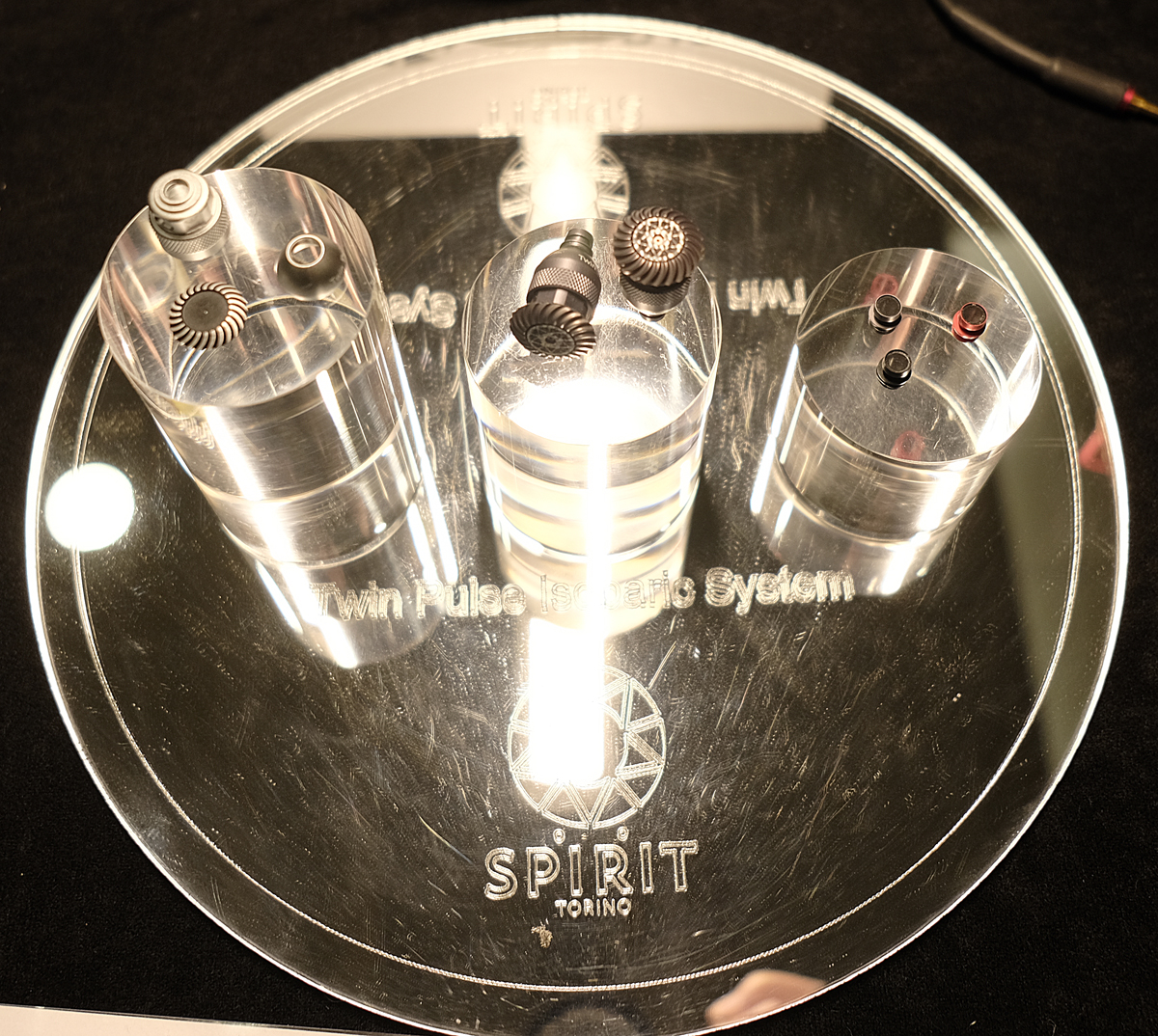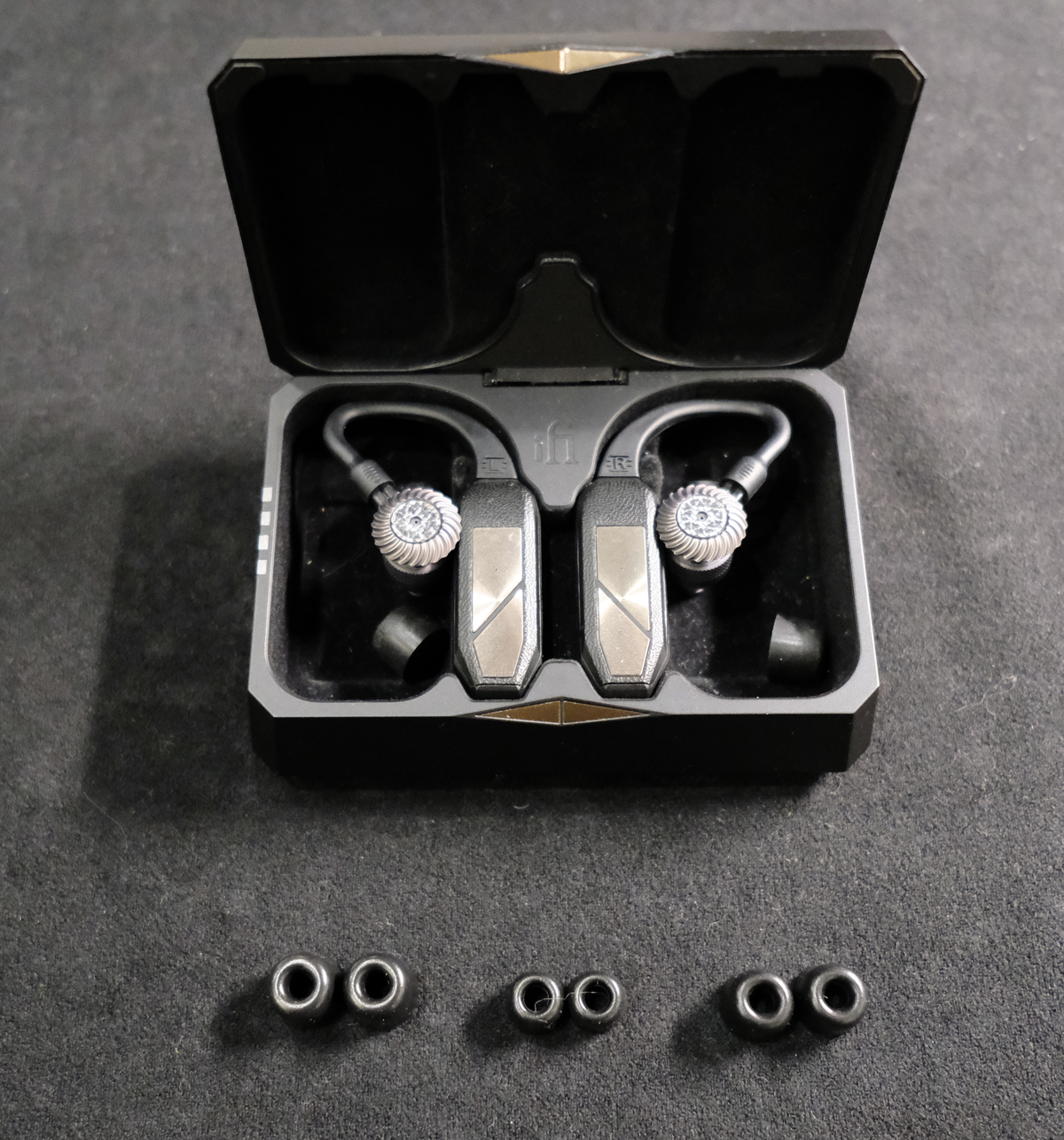 WOO AUDIO/STAX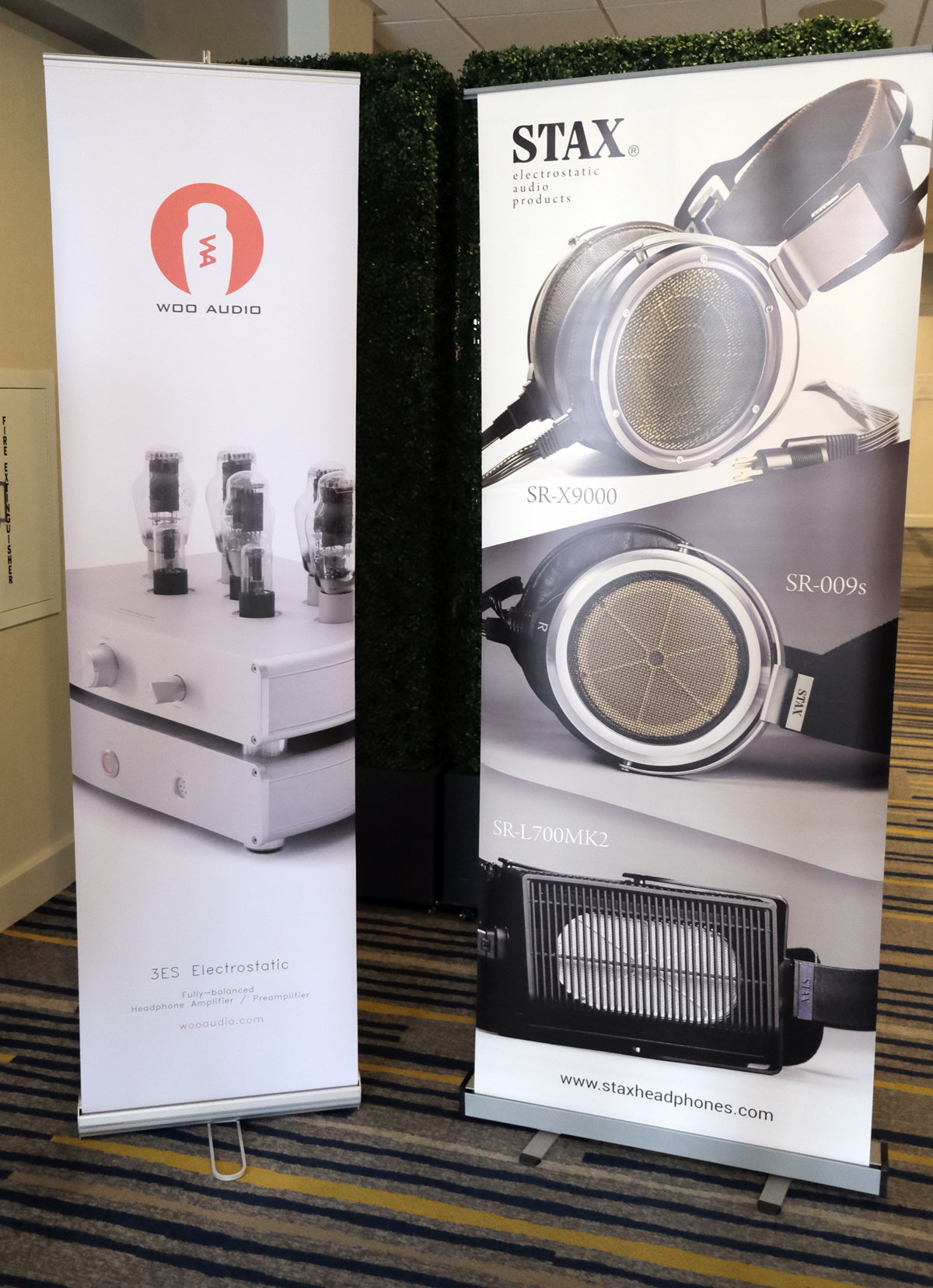 Once again, WOO AUDIO shared one of the separate listening rooms with STAX to show off their epic electrostatic headphone amplifiers, like the 3ES Electrostatic Headphone Amplifier ($6,999), and launch their new TUBE Mini Docking Station (TBA) to match their amazing new TUBE mini Balanced Headphone Amplifier / DAC ($499). Also catching a lot of eyes was the beautiful WA23 LUNA Headphone Amplifier ($8,999), a perfect choice for those non-electrostatic reference headphones. Audio historians will also note that there was also a pair of STAX SR-1 Electrostatic Earspeakers on display, the headphone that started it all as the first audiophile headphone over sixty years ago back in 1960.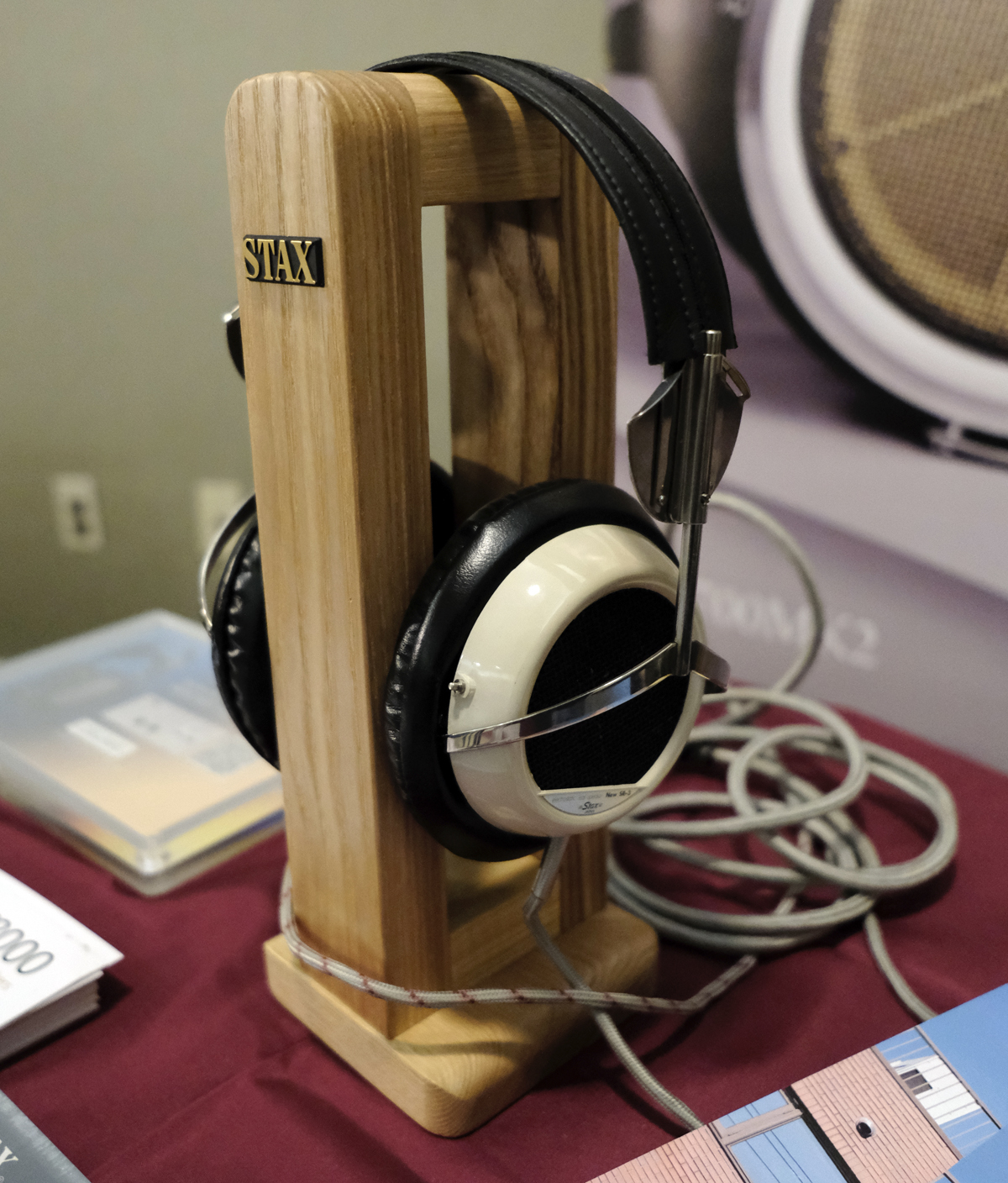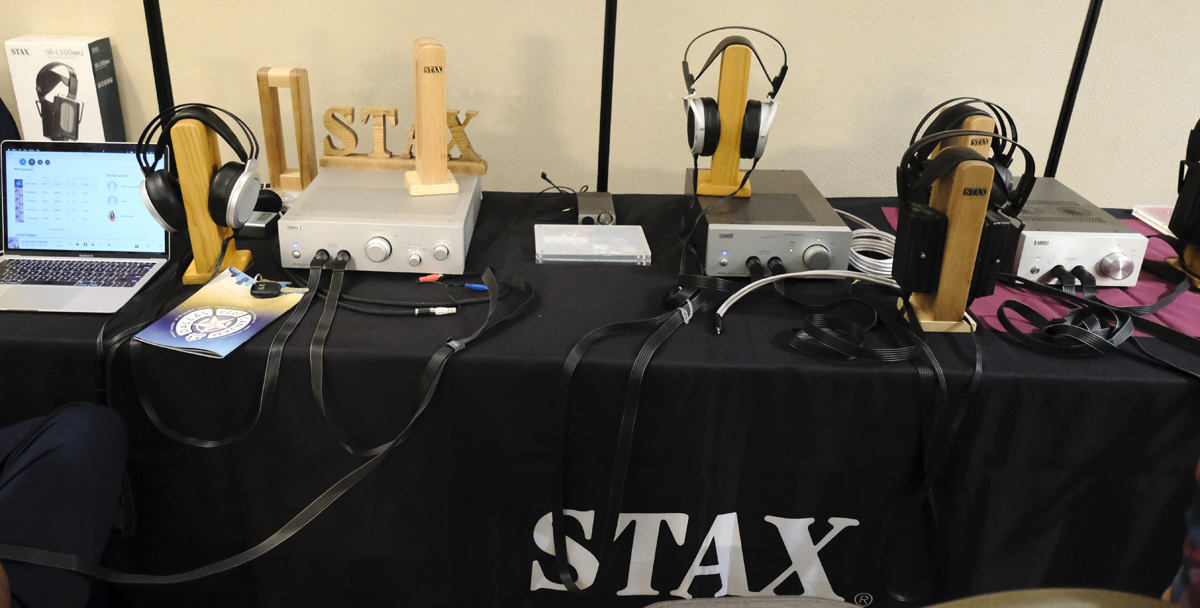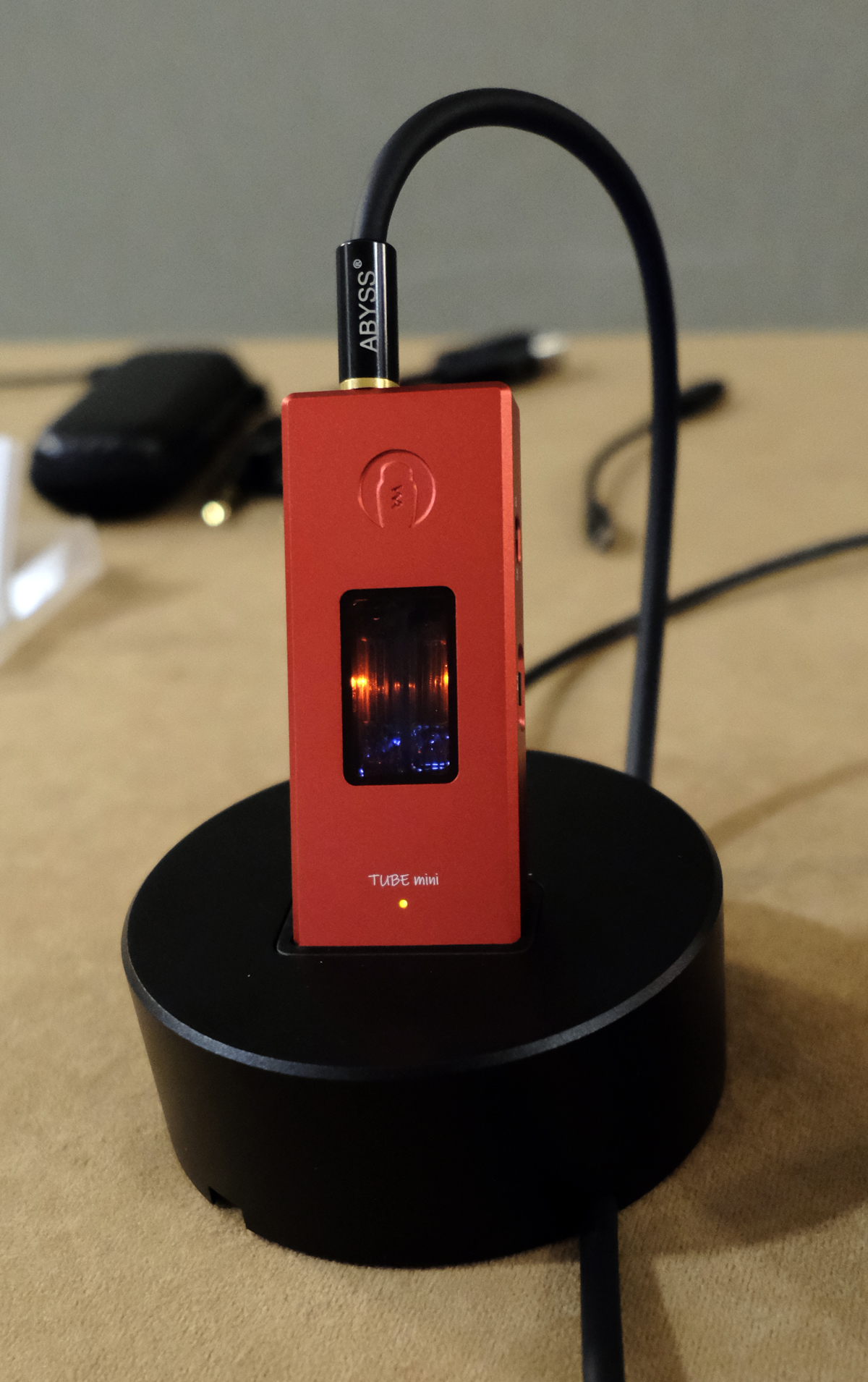 RME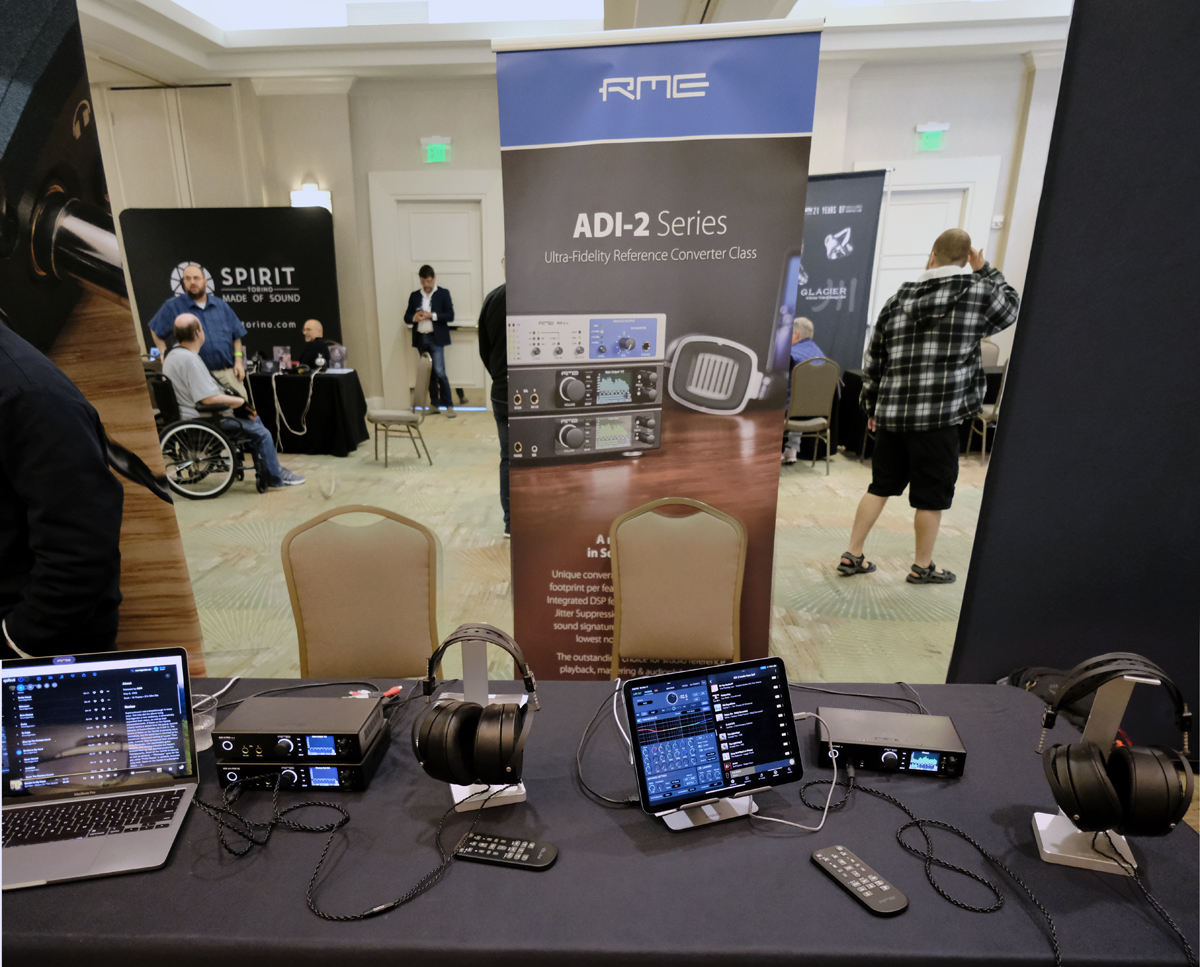 A Pro Audio company looking to capture the consumer market, RME was demonstrating three of their AD/DAC/Interface/Headphone Amplifiers, with special focus on the RME ADi-2/4 Pro SE ($2,499) which not only is able to output four channels of digital content, but records and plays back 32-bit/768kHz PCM as well as DSD and has a built-in phono stage. They were quick to point out their new control software which is compatible with existing RME hardware and available as a free download for RME owners.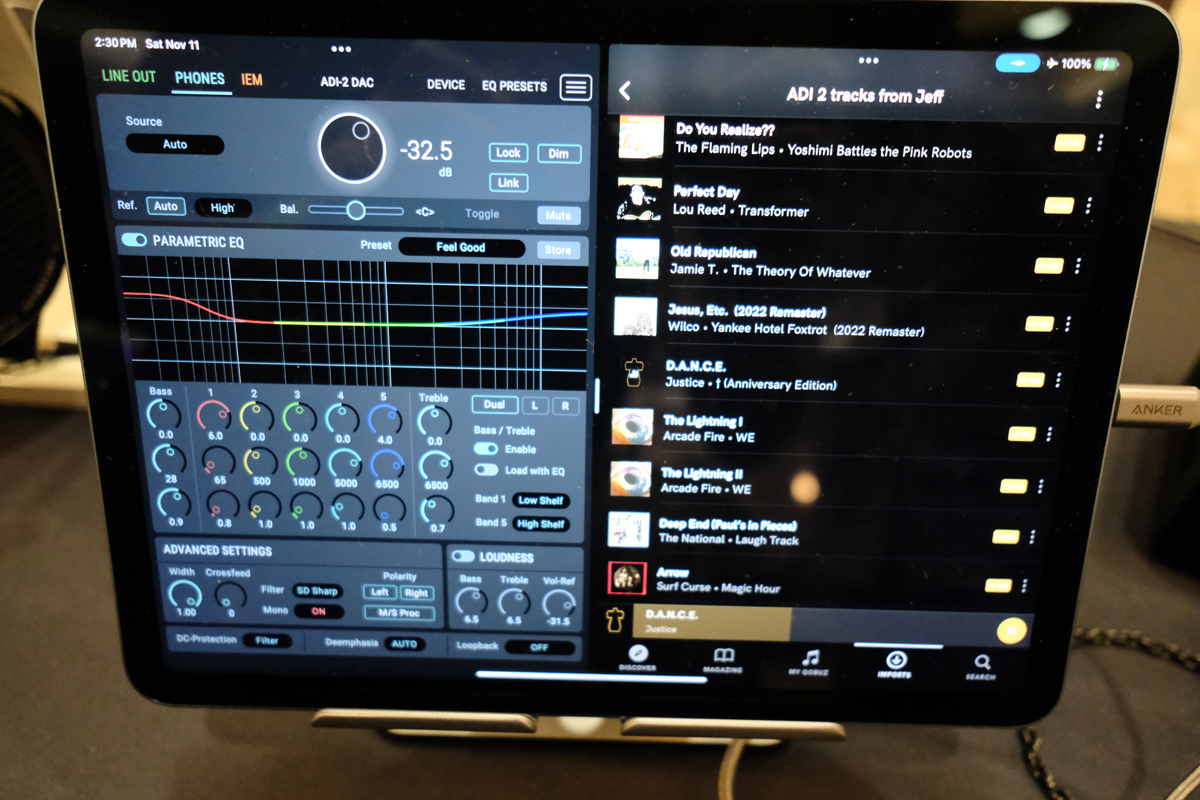 Kinera Imperial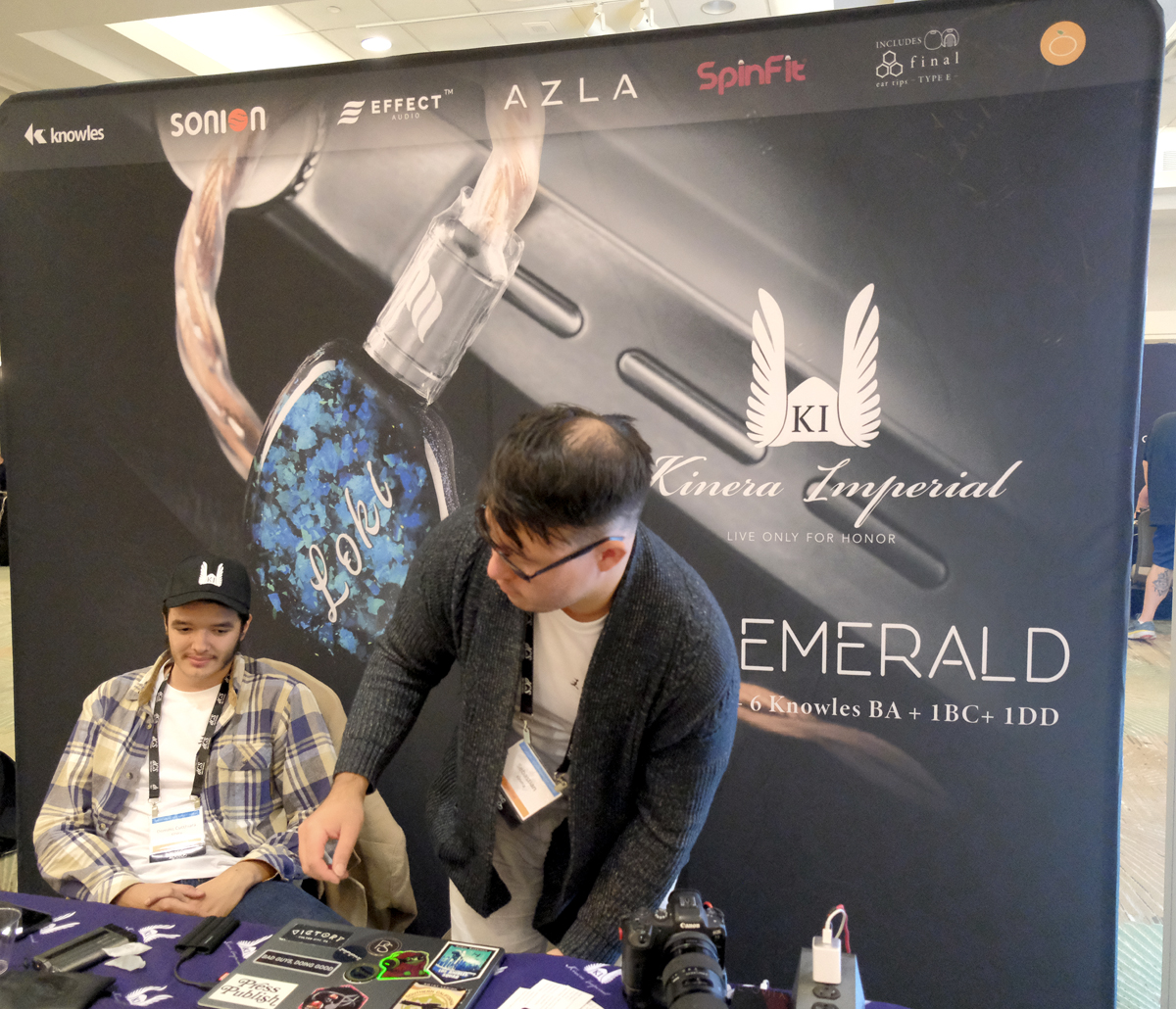 Another extremely impressive IEM was the Kinera Imperial Loki ($3,099) which houses a complement of 6 Knowles Balanced Armature Drivers plus a Dynamic Driver and a Bone Conductor.

EMPIRE EARS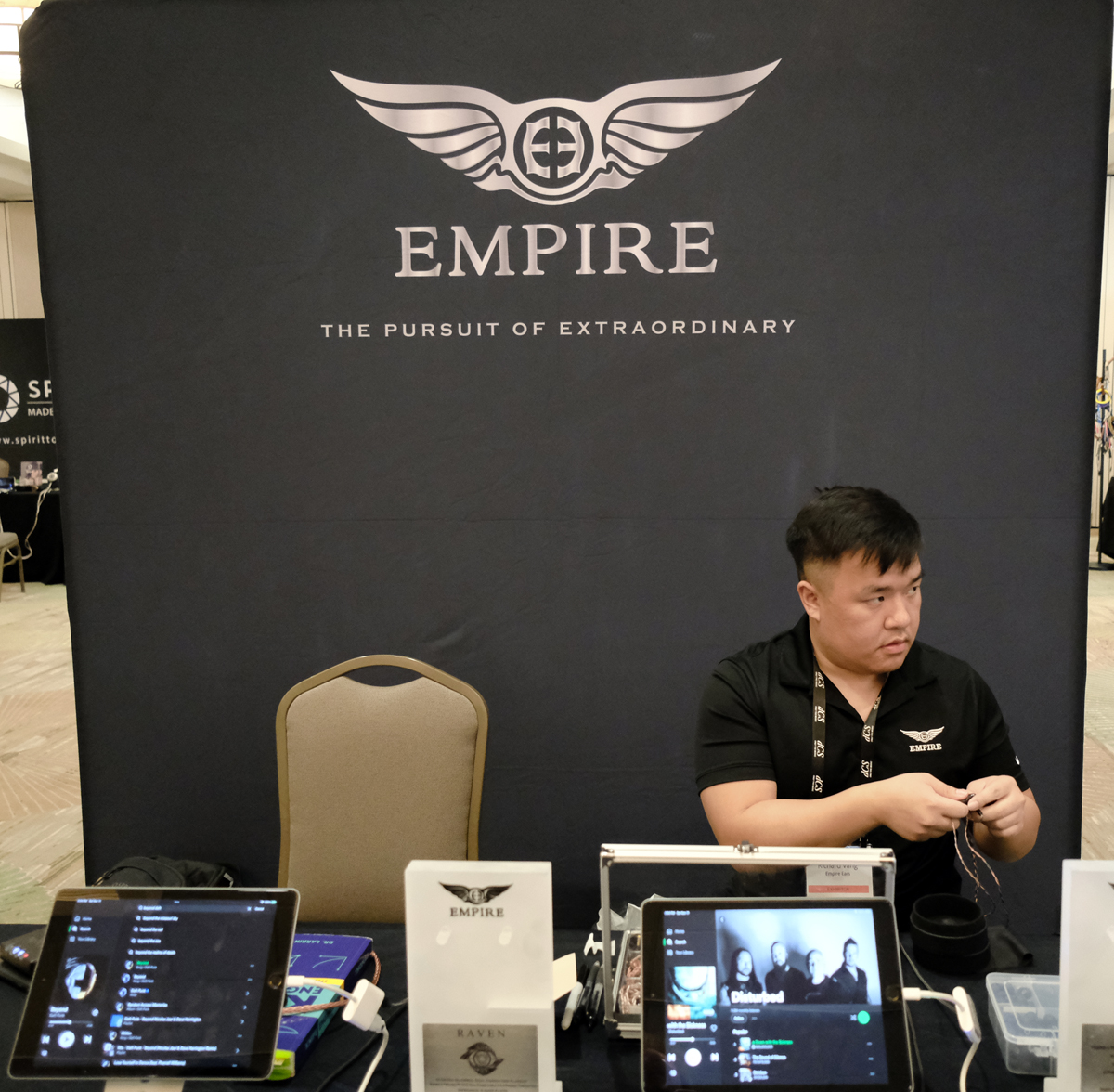 EMPIRE EARS were showing their new EMPIRE EARS Raven 12 Driver Quadbrid, Dual Conduction Flagship In-Ear Monitor ($3,599) with a boasted frequency response of 5Hz to 100kHz.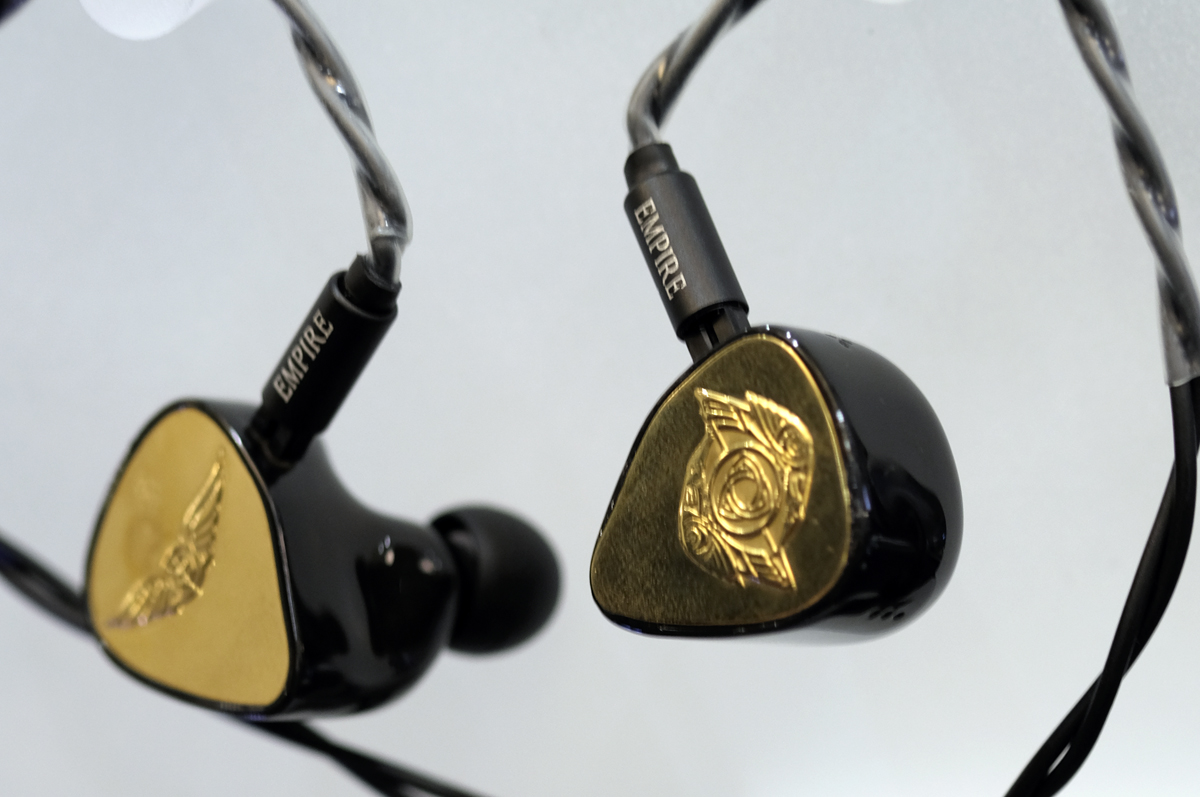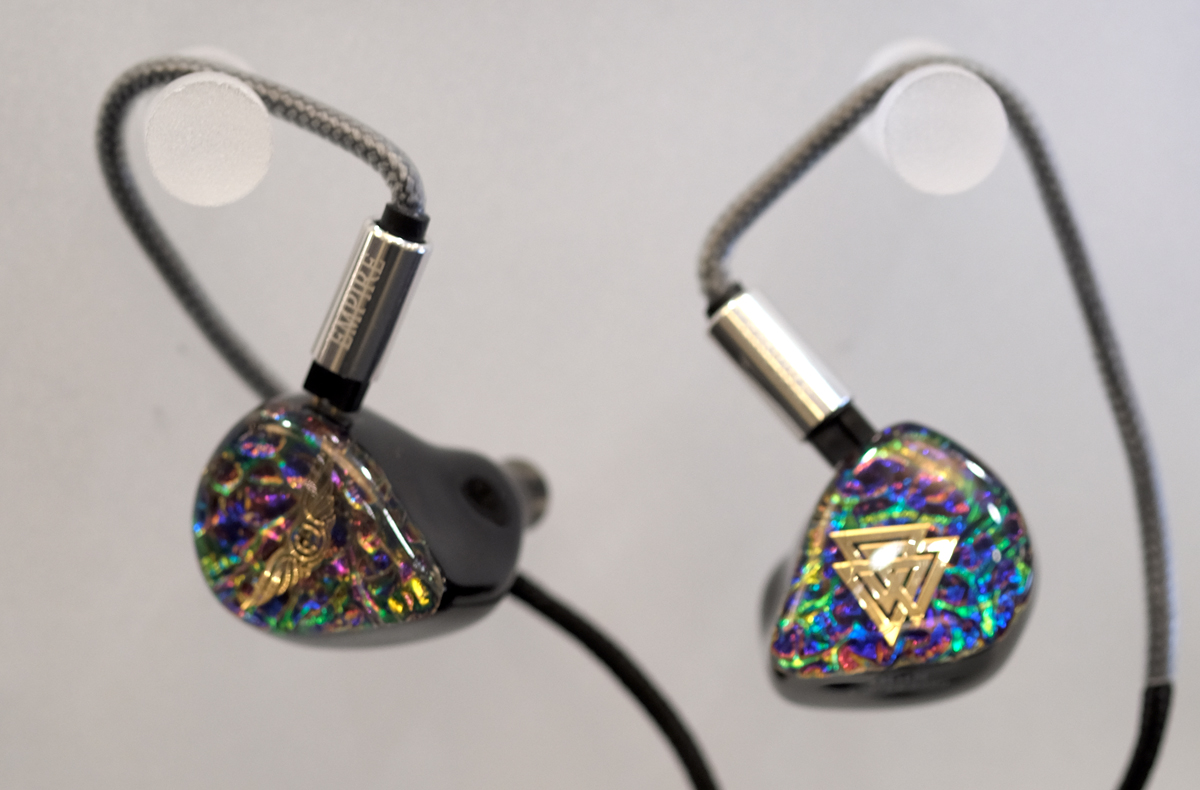 64 Audio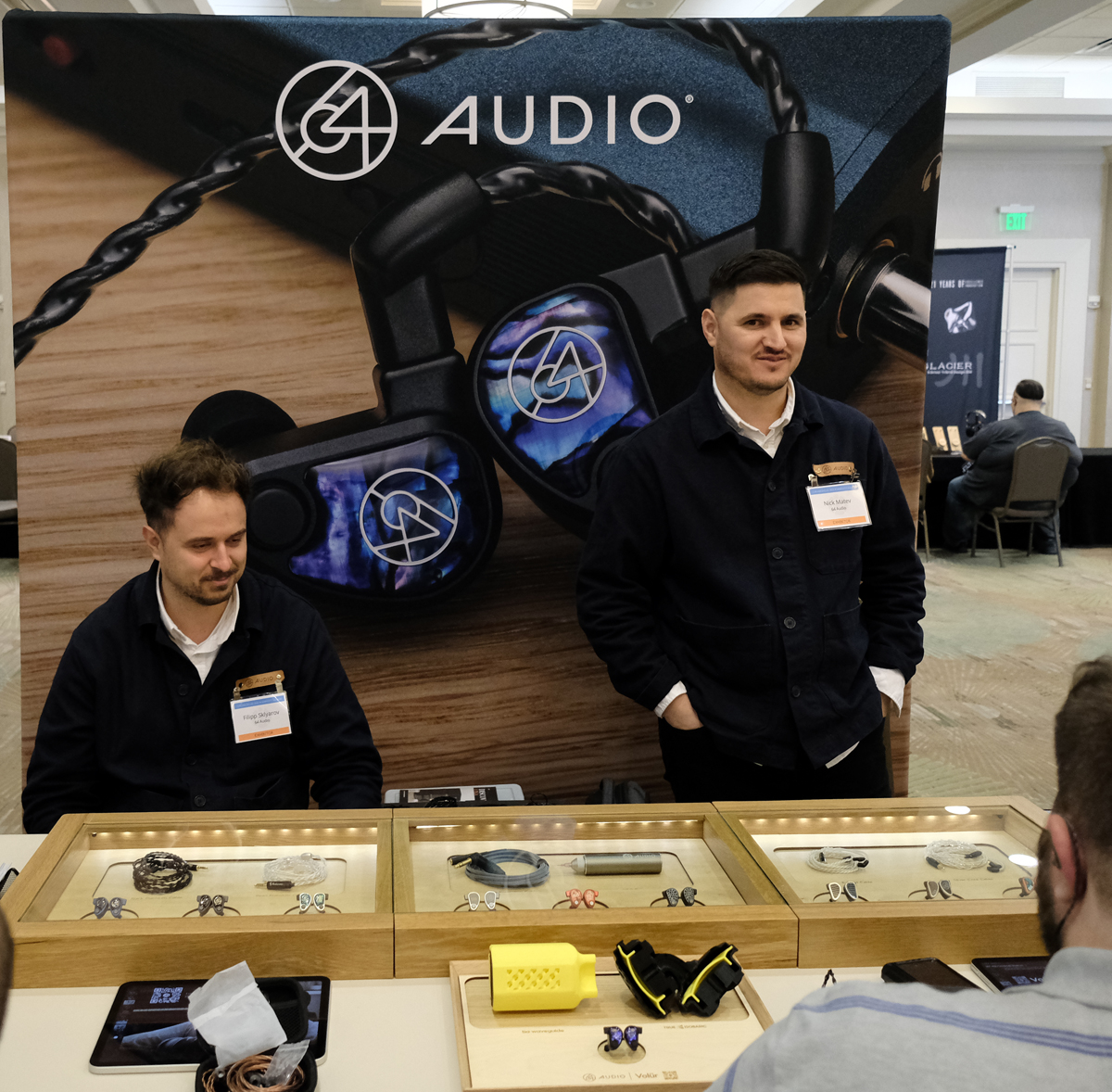 64 Audio had their line of IEMs in very fetching wooden display cases, except of course their wonderful new 64 Audio Volür 10 Driver Hybrid True Isobaric IEM(2,499), along with a couple of larger-than-life mock-ups to show the technologies employed.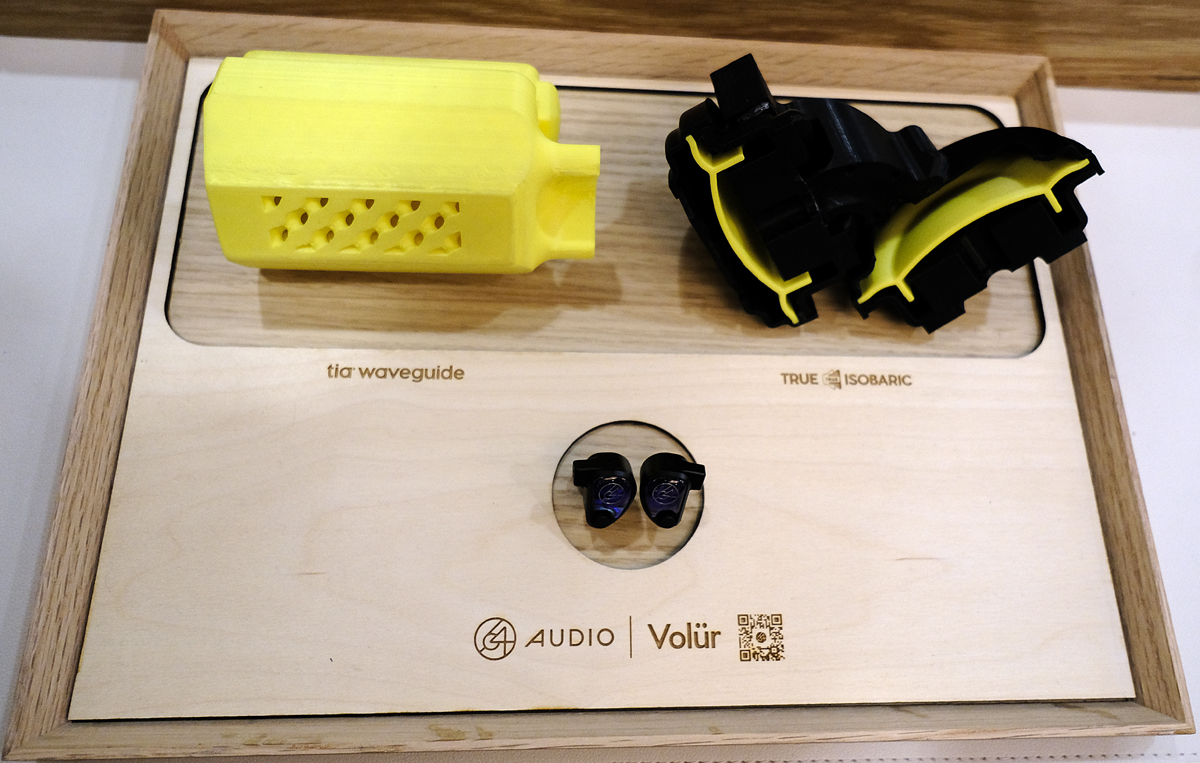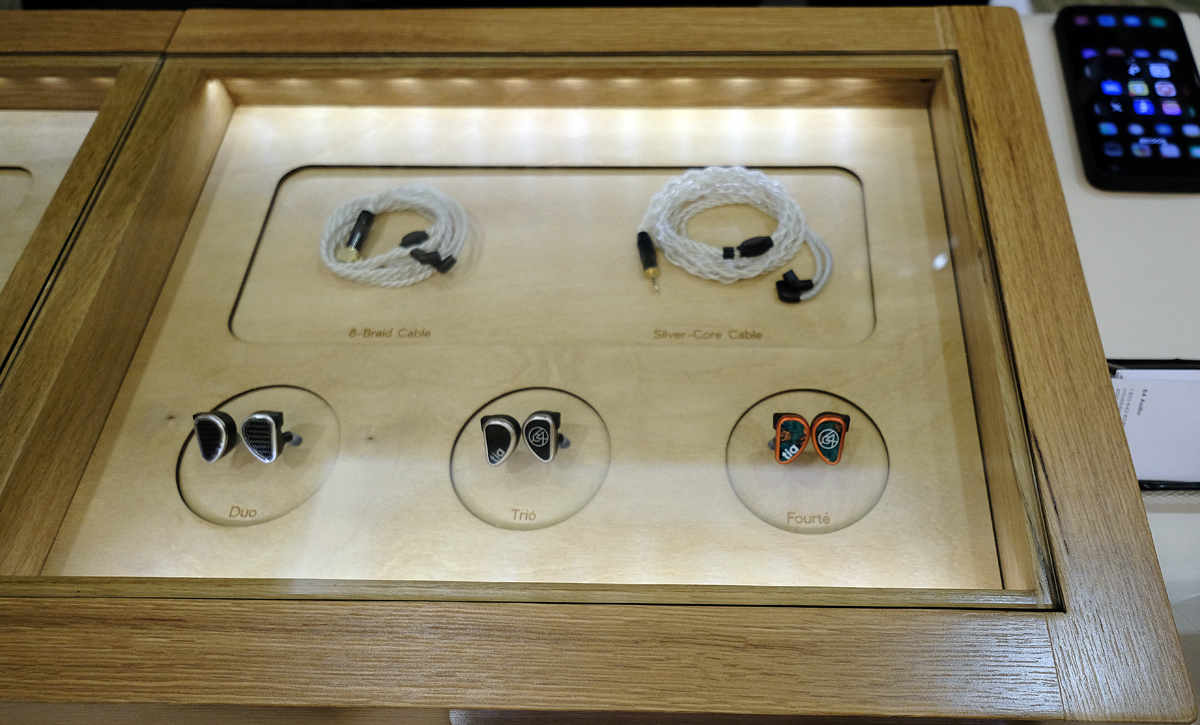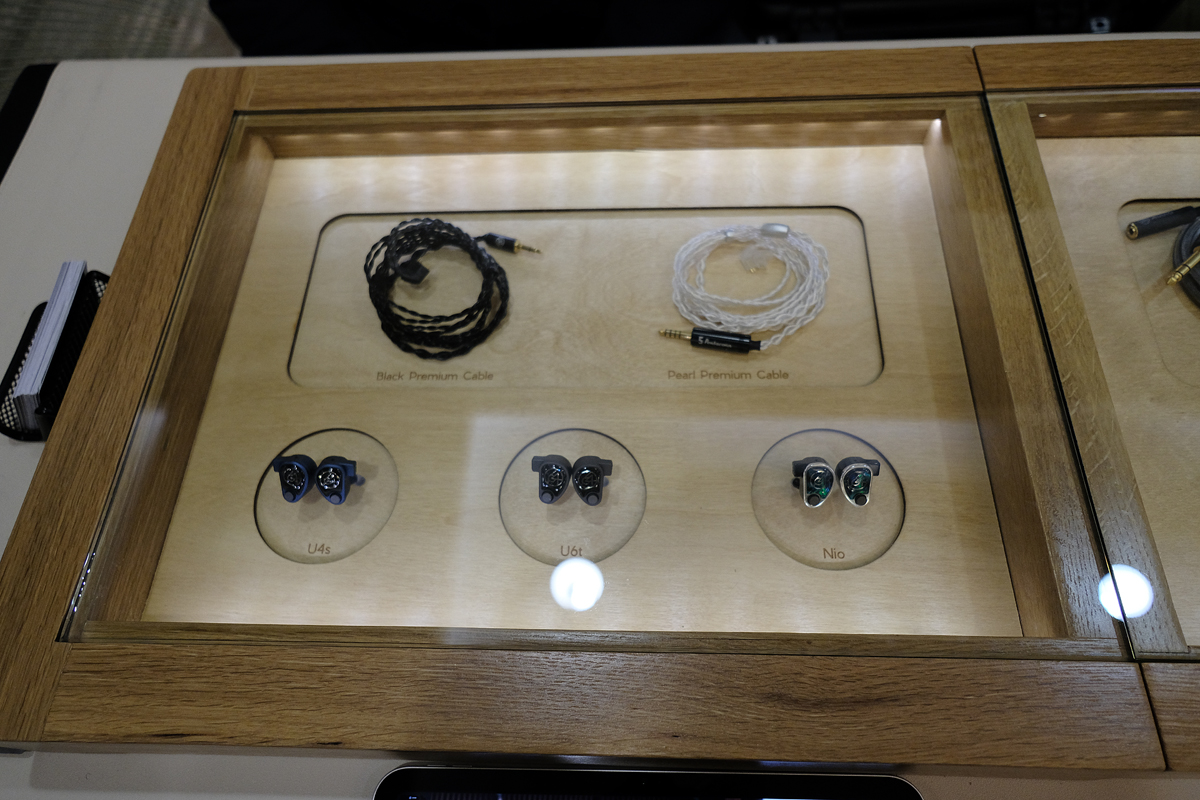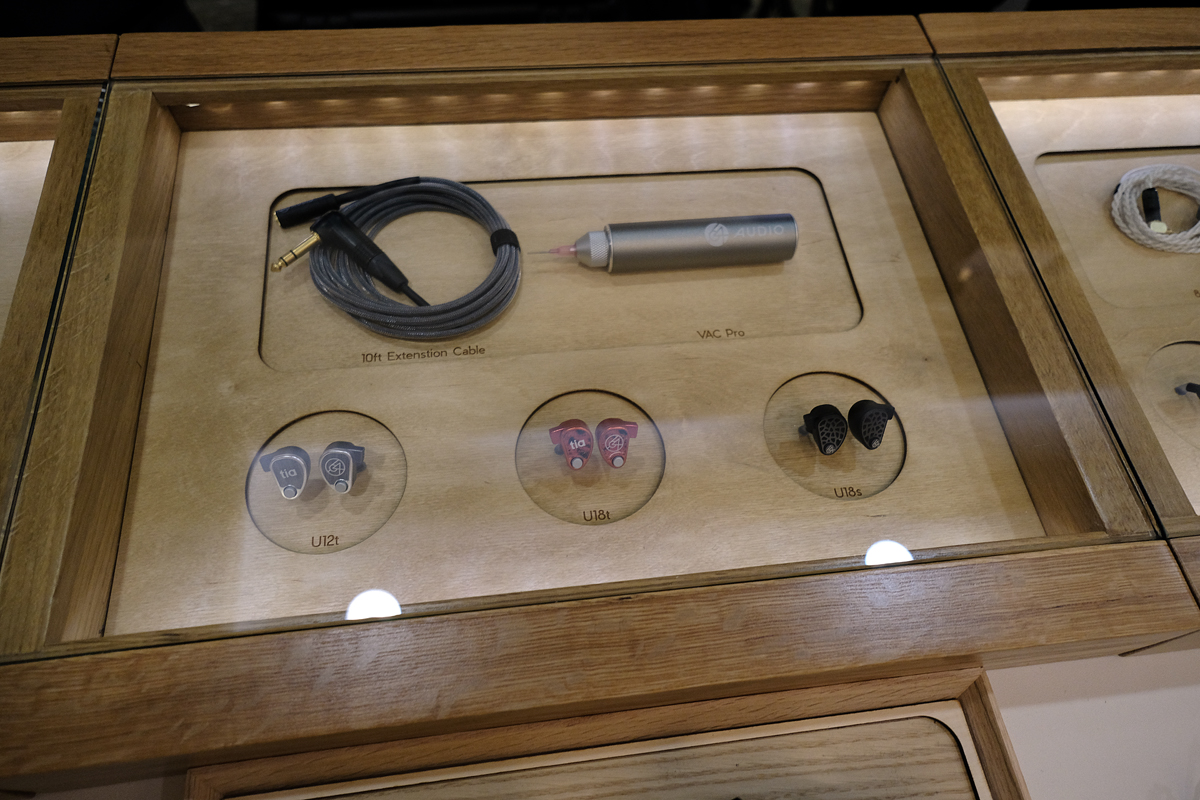 Linear Tube Audio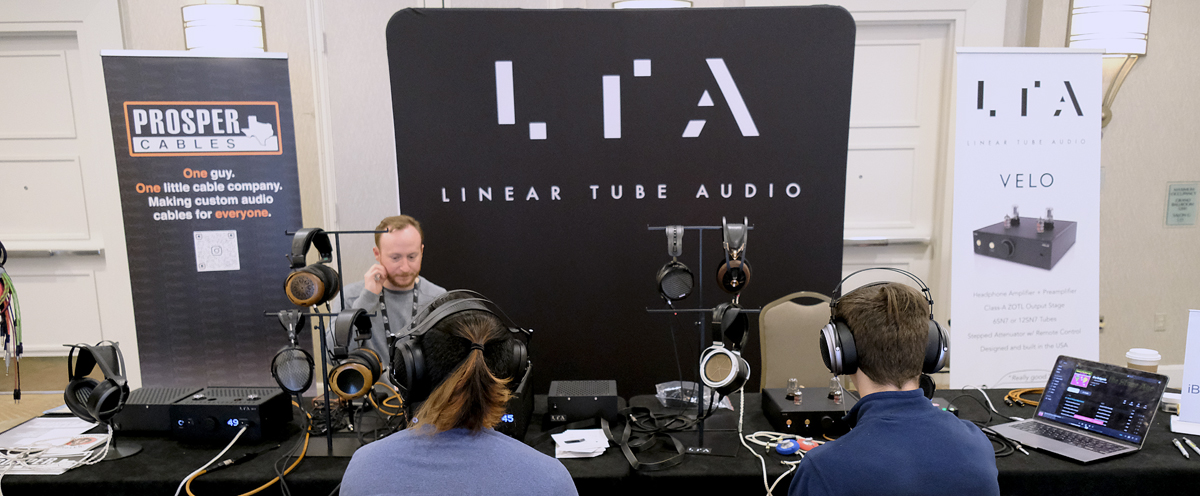 Linear Tube Audio was hosting the worldwide launch (simultaneous with CAF) of the LTA VELO Headphone Amplifier ($2,100), I for one, found the performance alluring.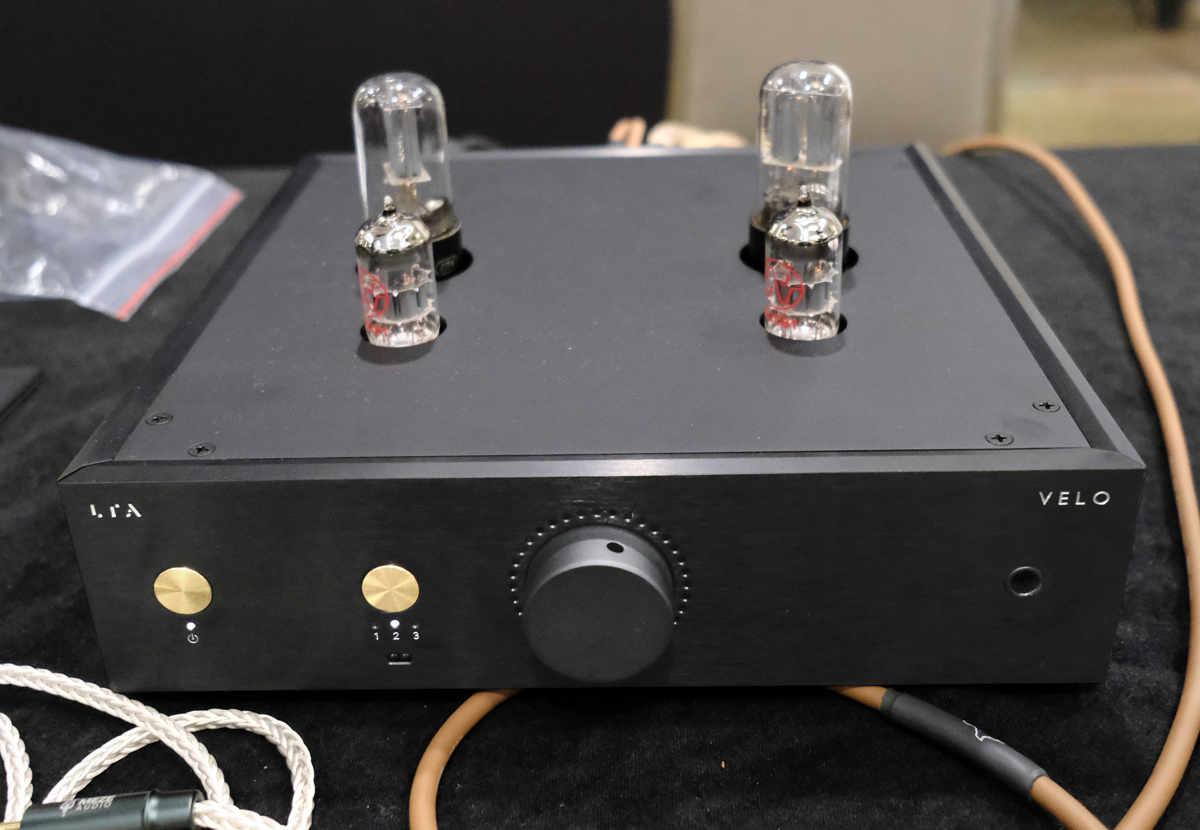 Chord Electronics/Rega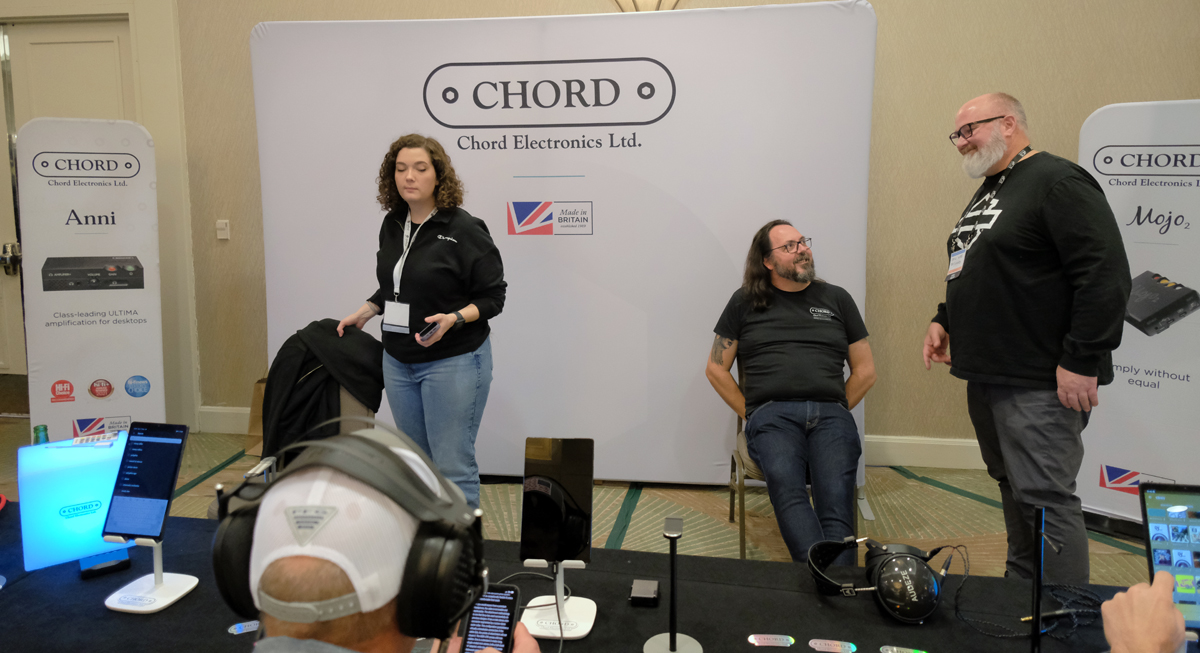 Chord Electronics paired up with Rega to demonstrate their Chord Huei Phono Stage ($1,775) and Anni Desktop Integrated Amplifier ($1,975) with the gorgeous Rega Planar 8 Turntable ($4,145).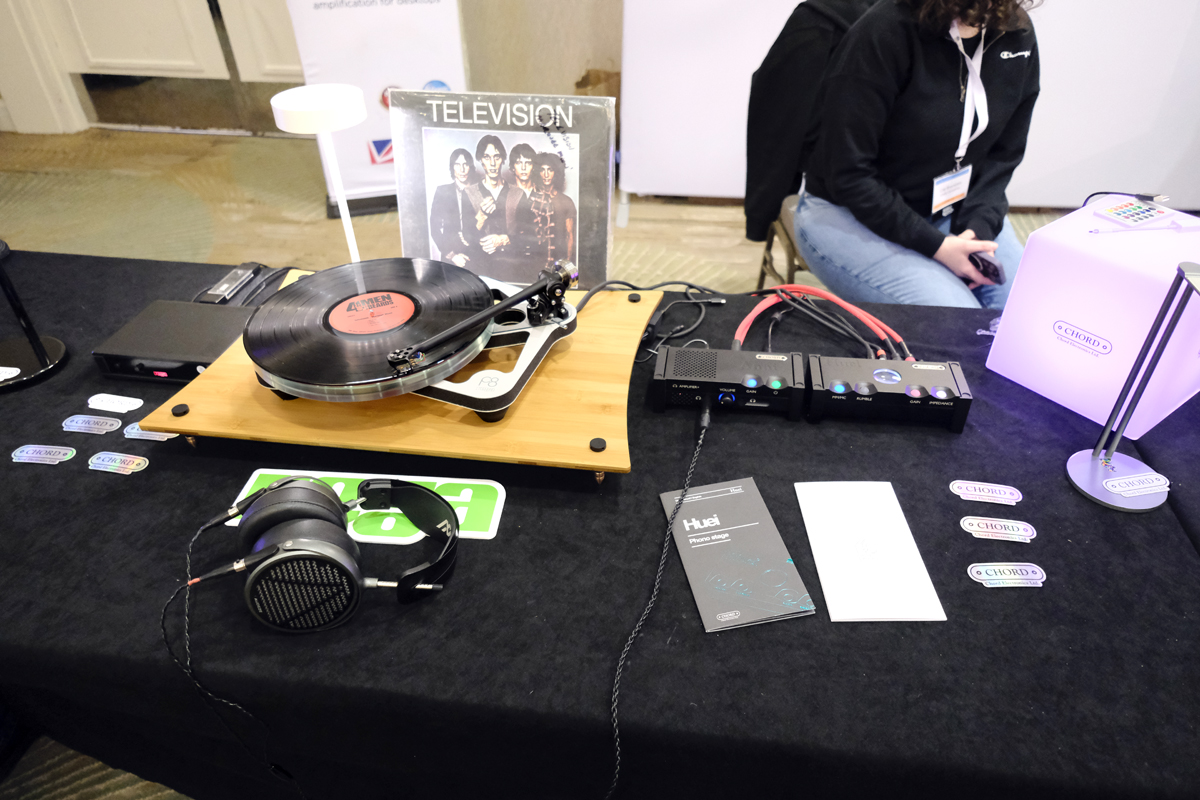 Dunu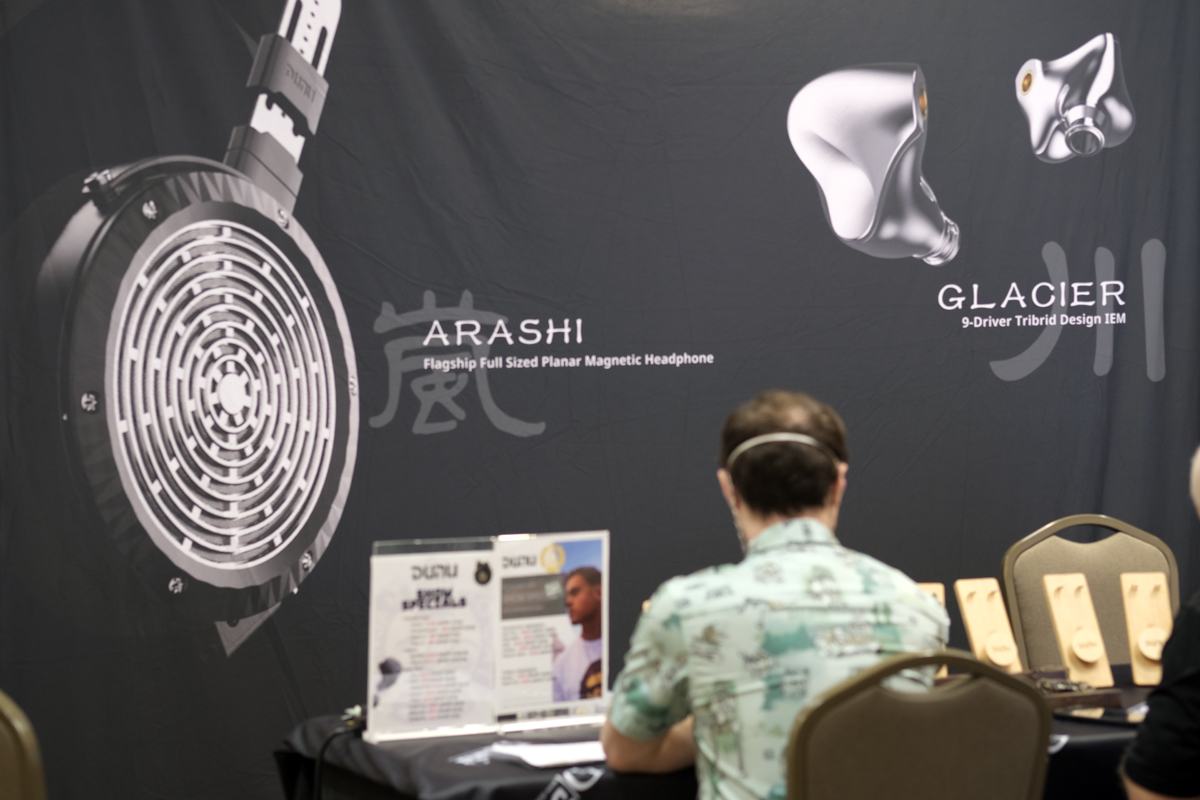 Dunu proved that they are not just another IEM manufacturer with their attractive ARASHI Flagship Full Sized Planar Magnetic Headphone ($1,500), though they were also showing their 9-Driver Tribrid Design GLACIER IEM ($1,500) to good reviews.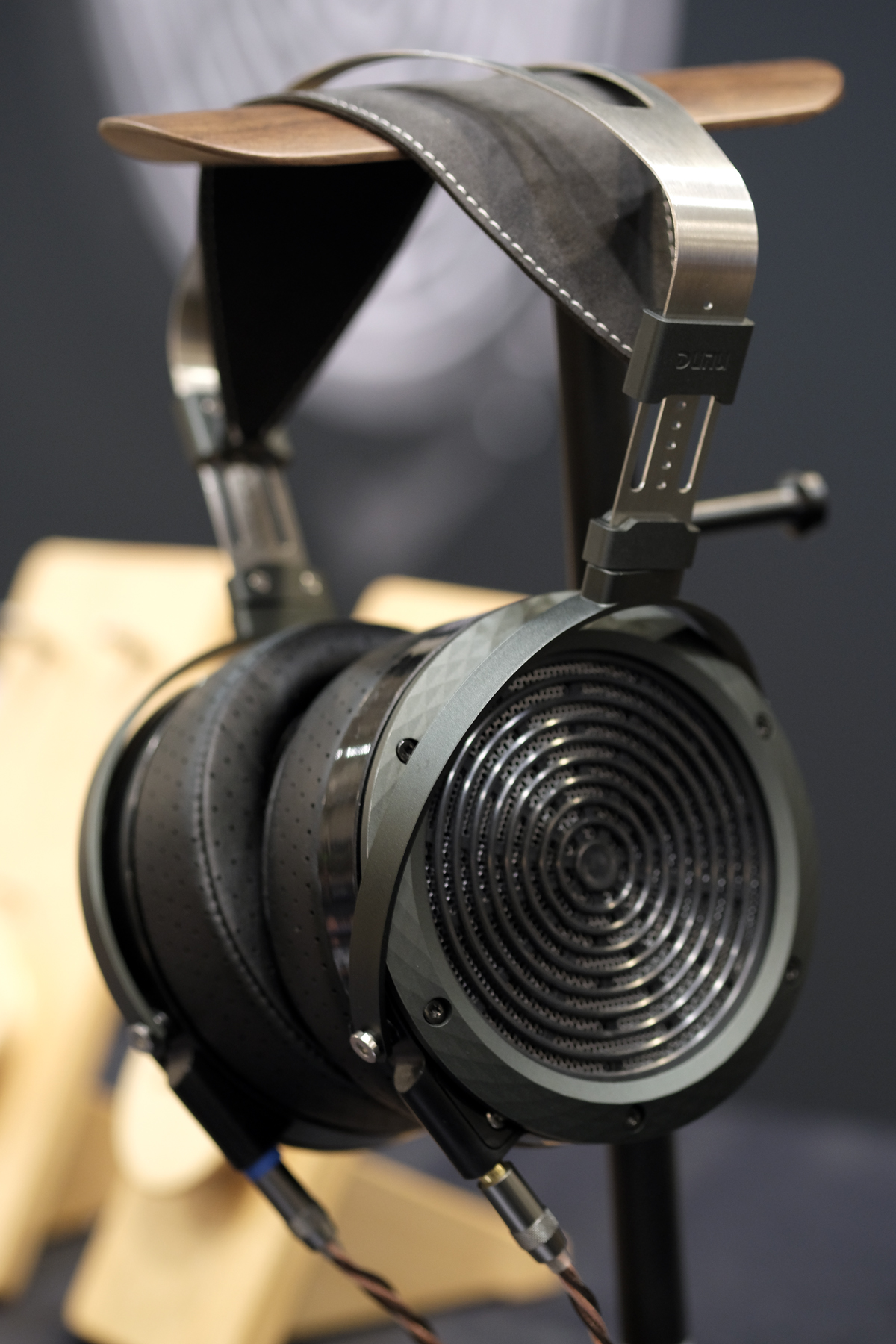 That concludes my Coverage of CanJam Dallas 2023 brought to you thanks to the generous sponsorship of NOBLE Audio.