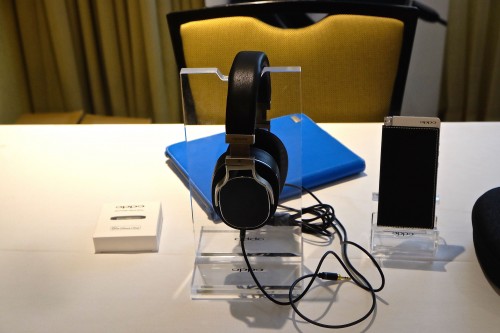 Oppo was showing the $399.00 PM3 portable headphone and $299.00 portable amplifier. Huge sound at bargain price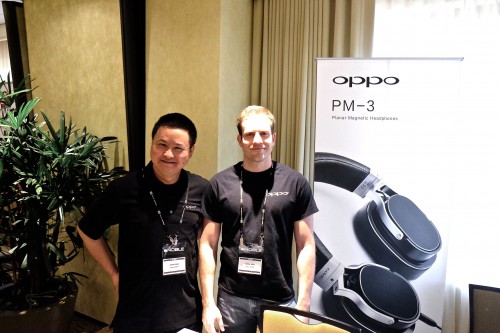 Jason Liau and Chris Vick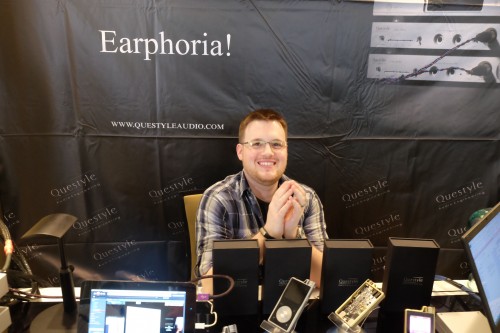 Questyle was showing QPI $600 DAP and the PRO priced at $900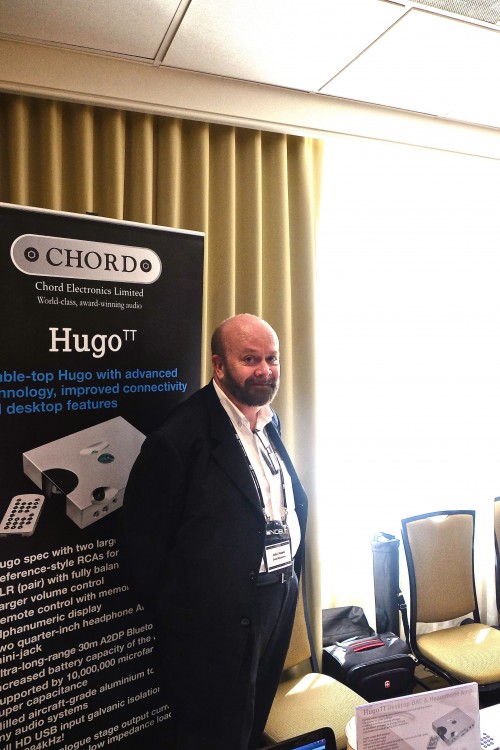 John Franks CEO Chord showing the Hugo TT $4798 and the 2Cute DAC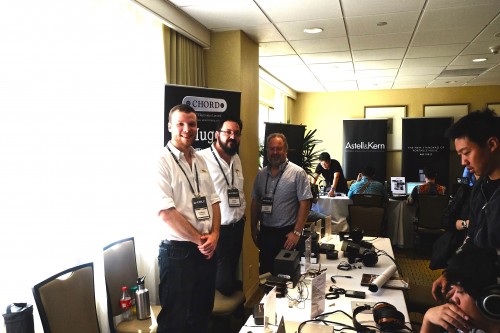 Rob Watts designer of the Hugo with the rest of the Chord crew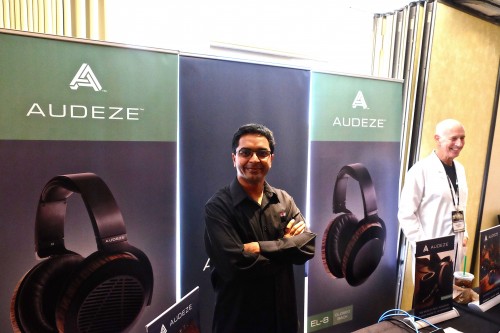 Sankar and Marc Cohen from Audeze showing the new $699 EL8 open and closed headphones. Outstanding Sound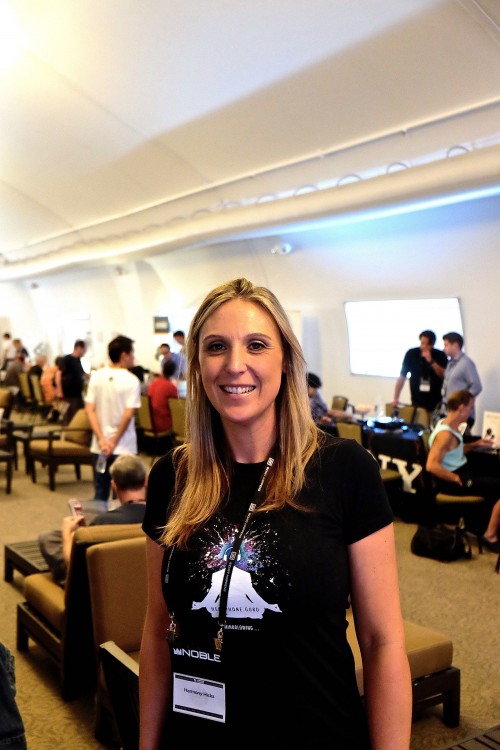 GURU Harmony Hicks
GURU Eric Neff getting digital scans for the UE11 IEM for review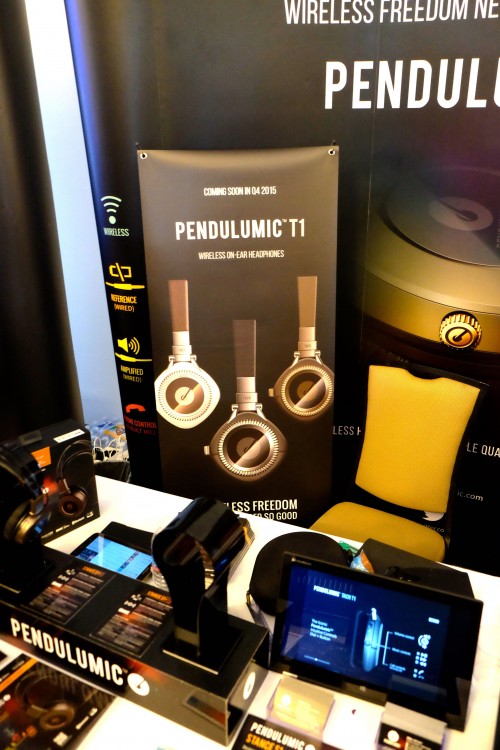 Pendulumic new and exciting T1 available soon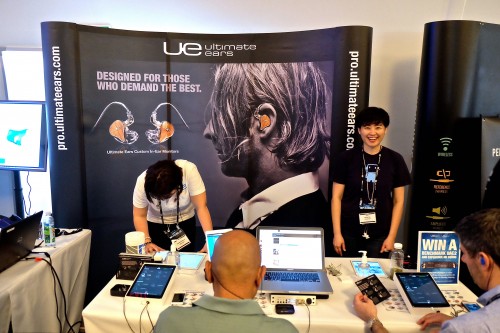 Ultimate Ears has all their IEM and were doing digital scan technology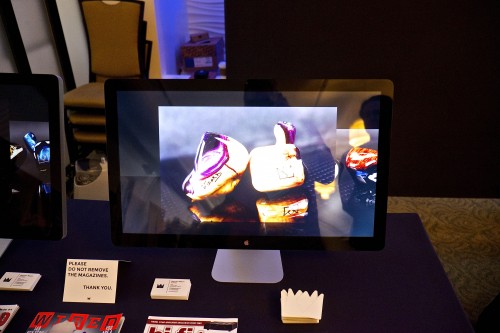 The Noble Wizards latest custom art creations unmatched.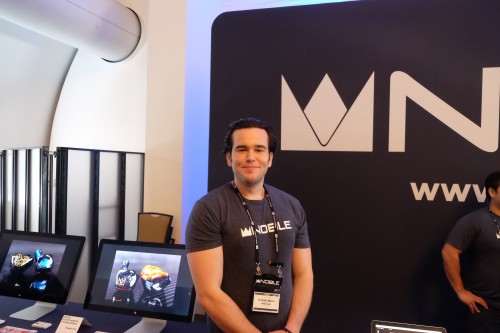 Brannan Mason Noble Partner showcasing all the magnificent Wizard creations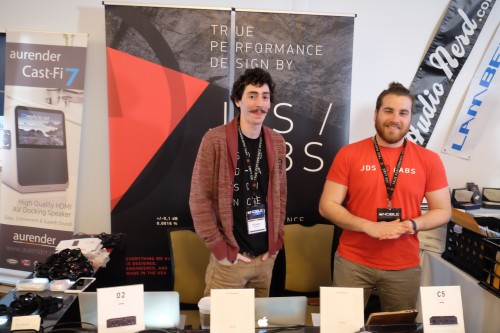 JDS LAB showcasing the very affordable O2 $279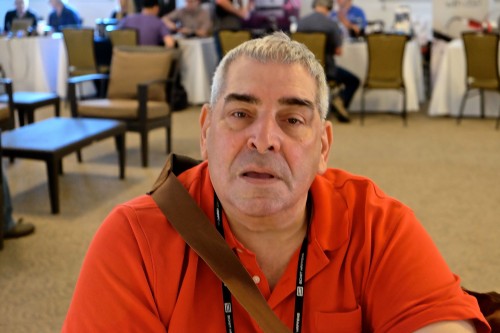 GURU Frank Iacone checking out all the goodies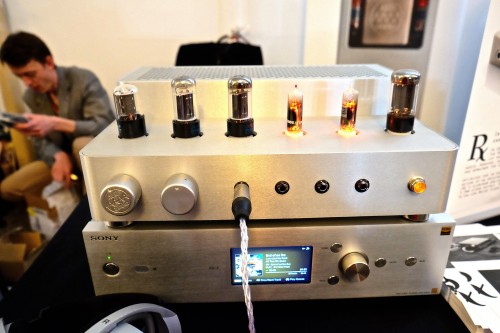 ALO Studio 6 $3900 amplifier with a Vinnie Rossi Modified tube output Sony $4K music server
Ken Ball showcasing all the ALO products. The RX $299 portable came home with me for review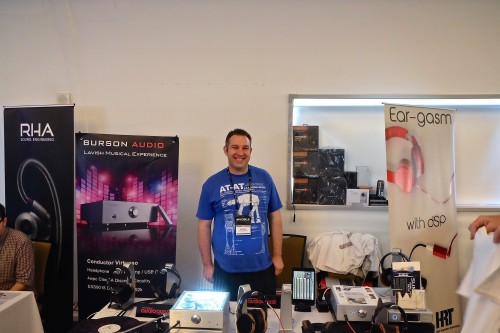 Scott Hicks from Sunny Audio had a nice array of products for sale.
Burson Virtuoso Conductor $2K was a hit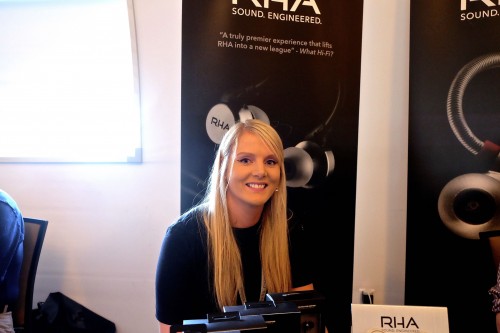 Lyndsey from RHA Acoustics showing their new prototype and the $199 RHA 10Ti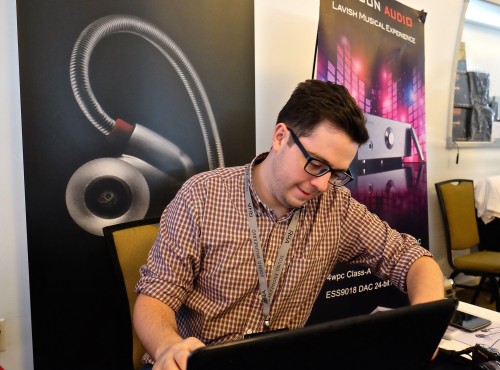 Iain from RHA Acoustics getting the music from the server for an IEM Demo. The prototype sounded excellent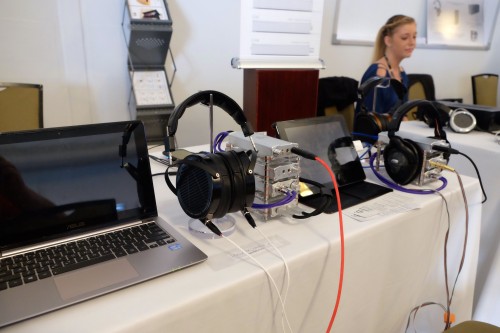 Avatar Acoustics was showing the IFi line of products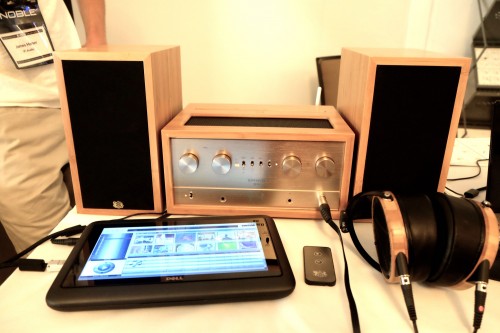 James was showing the new $2000 all in one system. Headphone amp.phono stage and amplifier with 2 speakers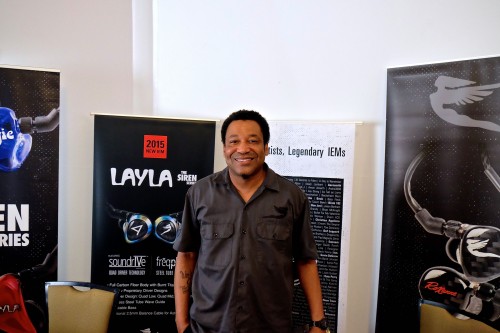 Thomas Reid from JH audio showing the Layla and Angie
Frank Cooter 6K amplifier for electrostatic headphones built for Jude Mansilla sounded as good as any amp I have heard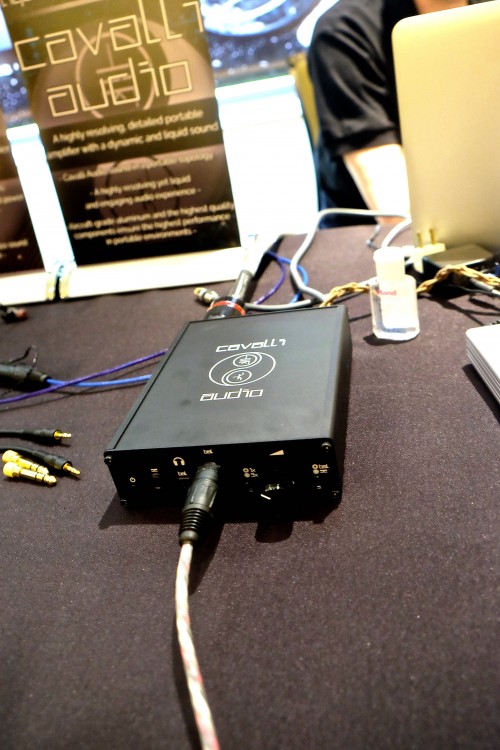 Cavalli Audio new balanced Liquid Carbon amplifier was making rock solid music and was a hit at the show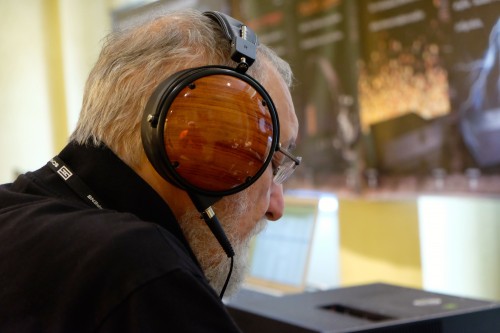 Dr Cavalli lost in the sound coming form his amp and the Audeze XC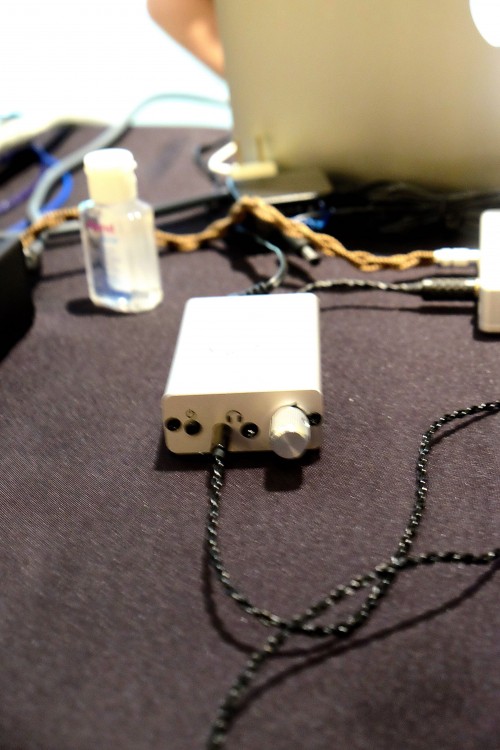 The Cavalli portable price to be determined sounded magnificent