Continuing my coverage of CanJam NYC 2018.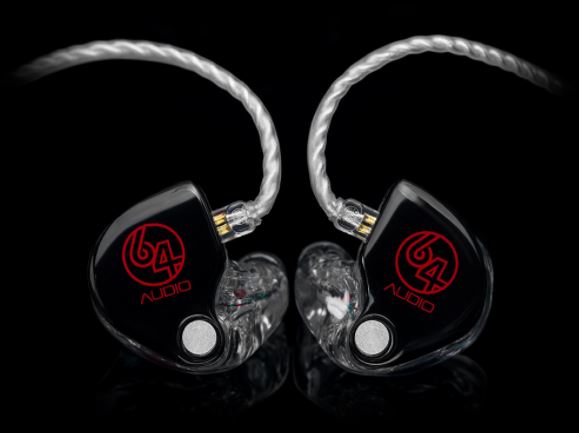 64 Audio:
It wasn't until the last day that I was finally able to nab a spot at 64 Audio's booth. It was packed all week and for good reason! Rock, the sales manager at 64 Audio, provided me a listen to their new A12T IEMs ($1999) with tia and apex technology. tia works as a tubeless and open balanced armature driver sitting inside the IEM housing utilizing careful tuning to create a well balanced acoustic effect. apex on the other hand relieves trapped pressure exerted on your ear drum (which causes ear fatigue) by using their venting system at the exterior housing to expel it.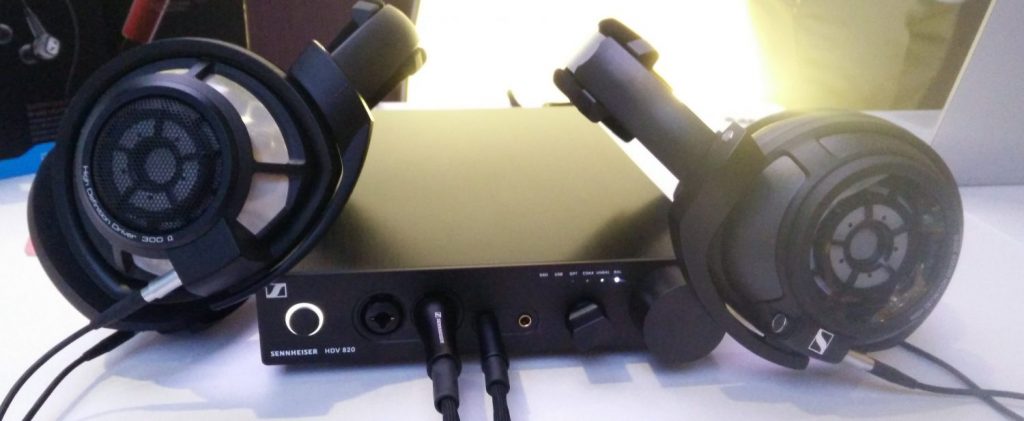 Sennheiser:
If there is one giant in the room, it's Sennheiser and this year, they have giant offerings for us at their booth. Everett, Sennheiser's represenative, showed me their new closed-back HD 820 ($2,399.95) and updated HD 660 S ($499.95) headphones. He described to me that Sennheiser used a new glass transducer cover due to glass's resonance characteristics and how sonic waves rebound off of it; this explains the curved and delicate shape as well. They sounded great and definitely isolated the noisy room better than its open-back brother the HD800.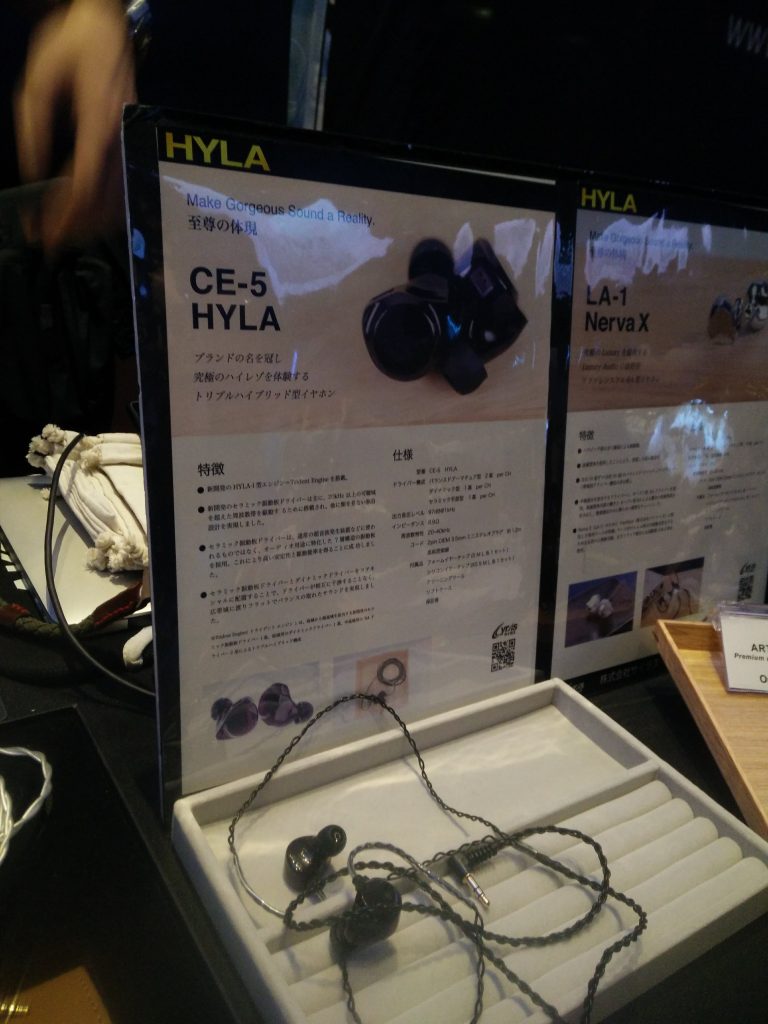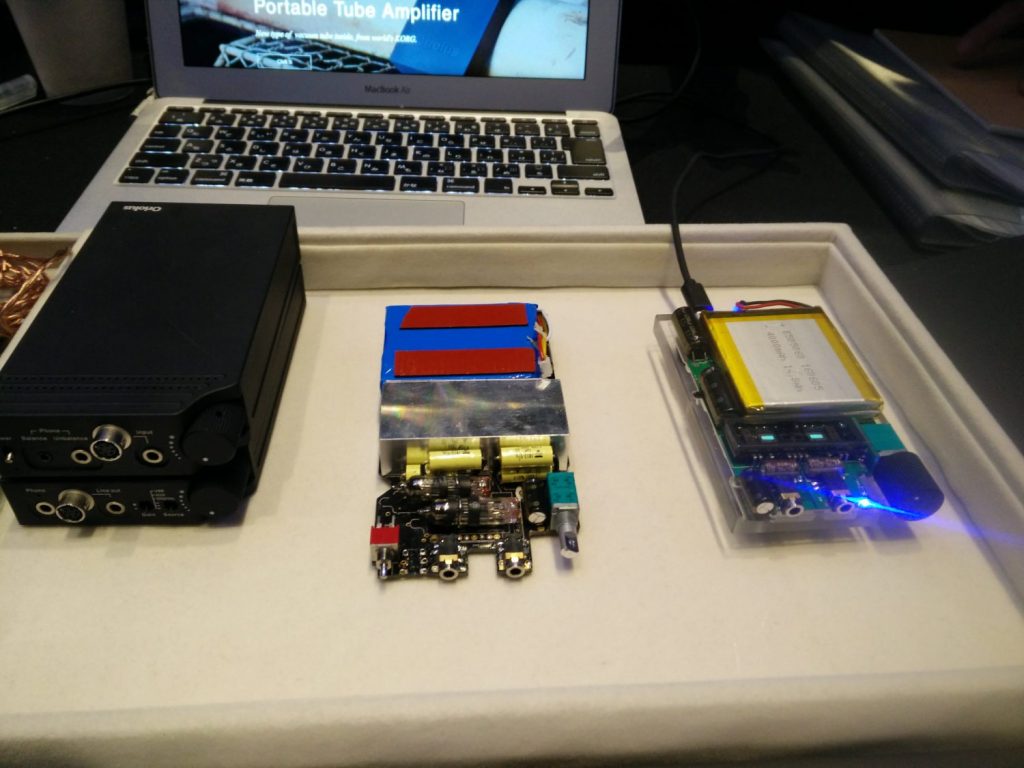 Oriolus / HYLA:
Oriolus and HYLA came to the show this year as a duo brand hailing from Japan. Charles, a long-time Head-Fier and friend of mine could not wait to show me the new HYLA CE-5 ($915) IEMS. Only 200 of these will be available worldwide. Oh, and that luscious appearance? That's German medical grade resin they imported. The CE-5 is a ceramic driver based hybrid IEM with full bodied presentation and controlled sound. It had a strong mid-range with well pronounced background elements and an equally strong low end. It's exceptionally progressive and poppy with its sound and you can't go wrong with it.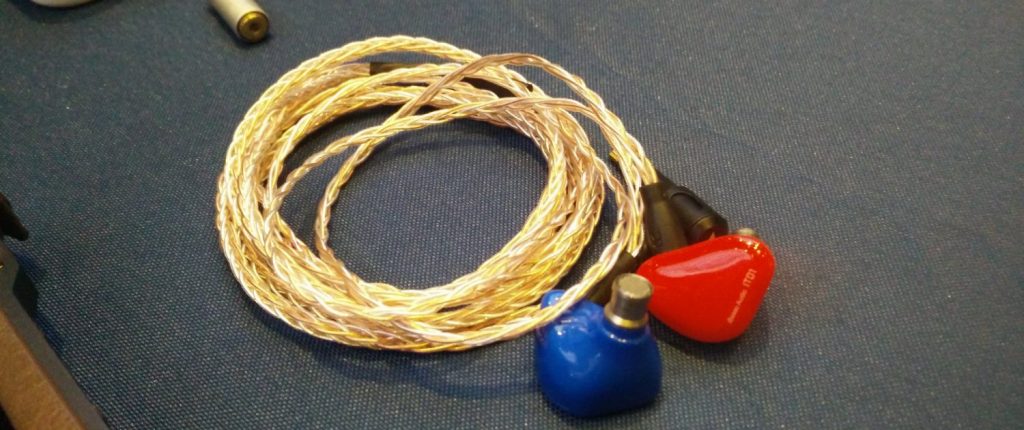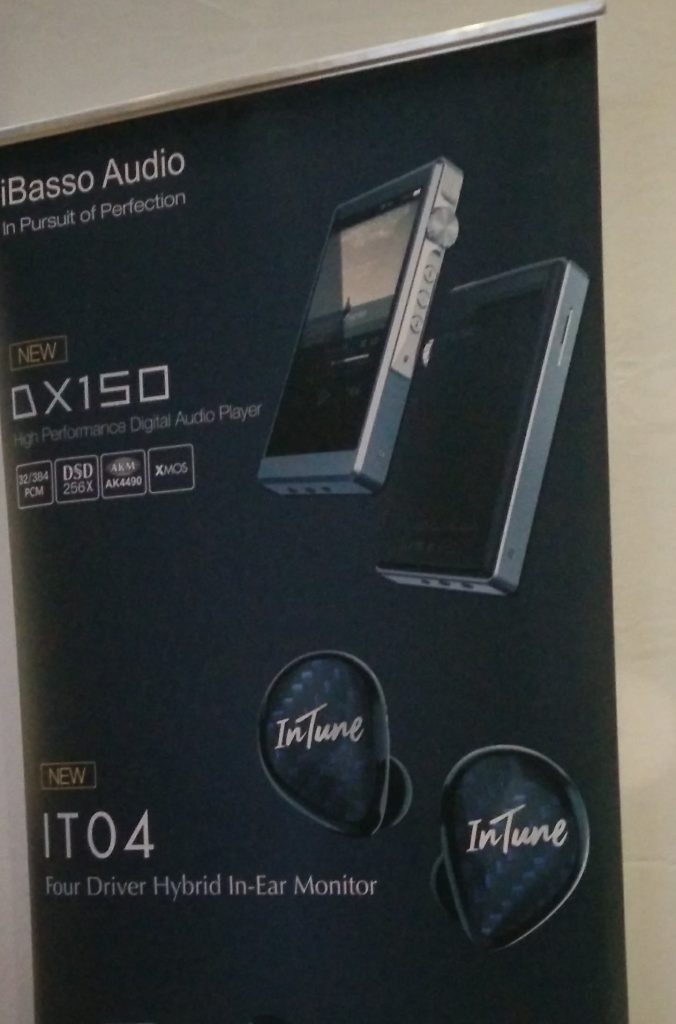 iBasso:
If you told me a $99 IEM could sound this good and come with a custom cable a year ago, I'd call you a liar. But here we are. iBasso showed me their IT01 ($99) and new IT04 ($499) IEMs. Without a doubt, the IT04 hybrid IEM with 1 dynamic and 3BA drivers sounded better, but at $99, it was hard to beat the value that iBasso presented with its $99 legends. If I had a Benjamin and needed a earphone, the IT01s would come up on my list.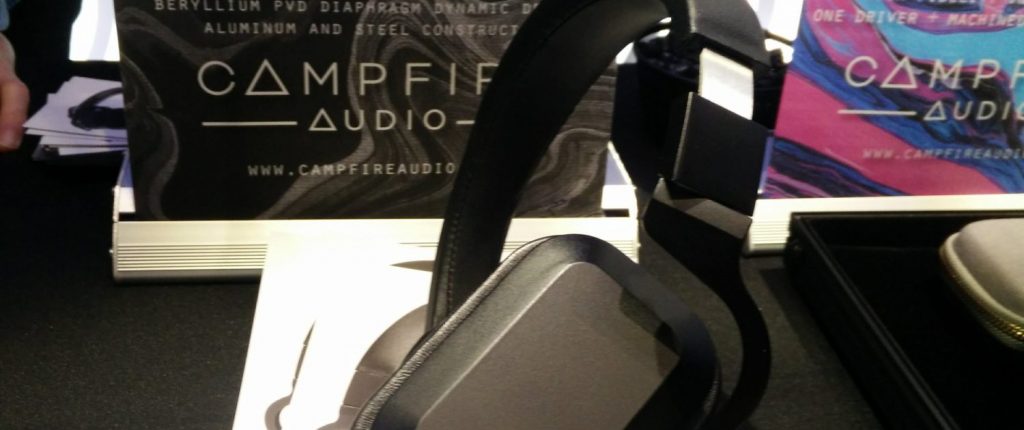 Campfire Audio / ALO:
Imagine yourself sitting around a warm fire outside with your family as the cold air wraps around and the smell of your marshmallows roasting on the fire fill your nostrils. This is the feeling I got when I listened to Campfire Audio's new Cascade ($799) headphones. Ken Ball of ALO Audio fame has a new company called Campfire Audio. The sound was undeniably comfy, dark with a slight mid recession and warm. With my large ears, fit is often a problem but the Campfire Audio Cascade's pads welcomed me in and sucked me right into their luscious pads.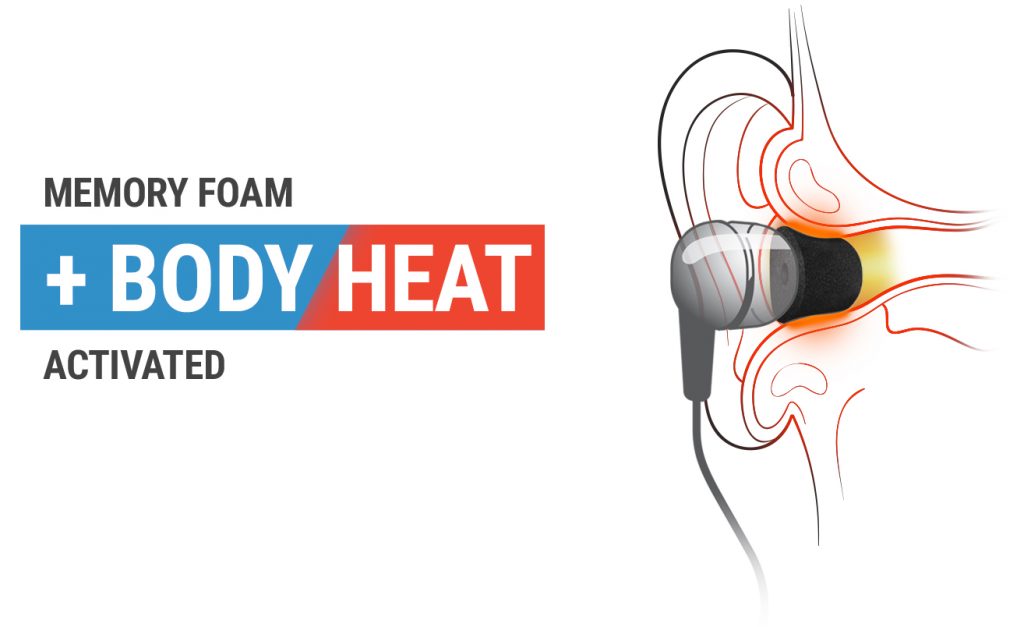 Comply:
A hero is only as good as the support his side-kick brings. Welcome Comply, a company that needs no introduction. They are THE authority in earphone tips and have the fine job of supporting audio on its final delivery towards our ears. This year, Gary at Comply shared with me how their company got its start as a project of 3M in the 1990s before becoming its own entity years later. Their tips are heat activated and have properties that require human body heat from our ears to allow them to 'fluff' up to shape and stay in shape. They also told me that Comply sees the audiophile segment as one of their core markets.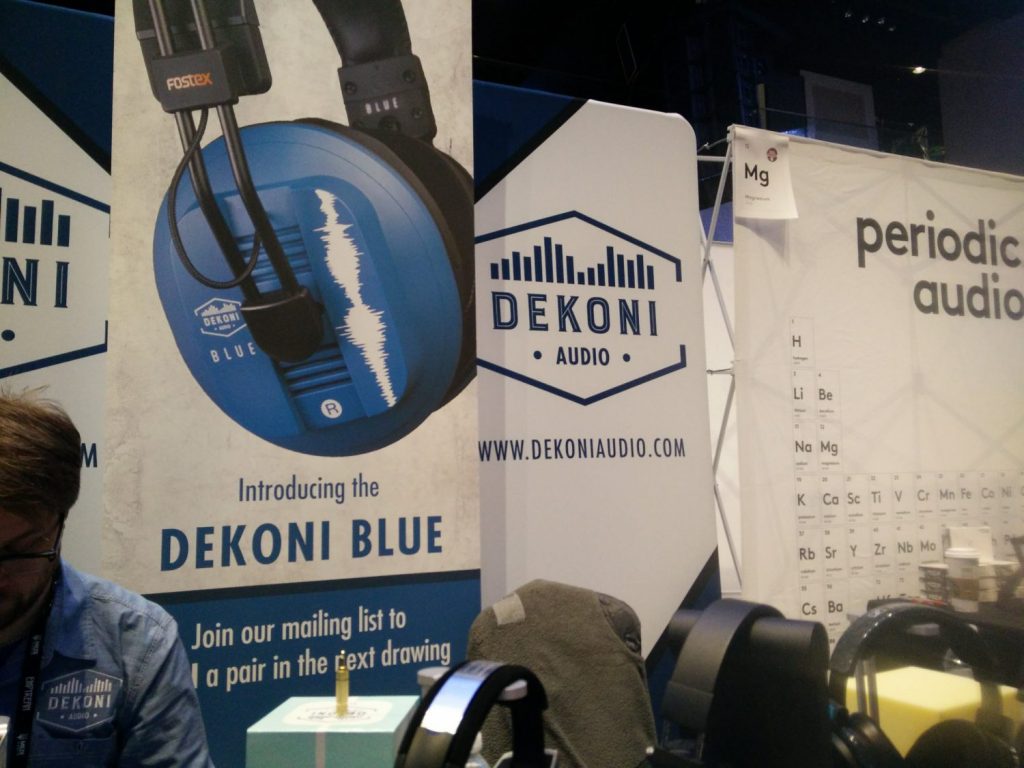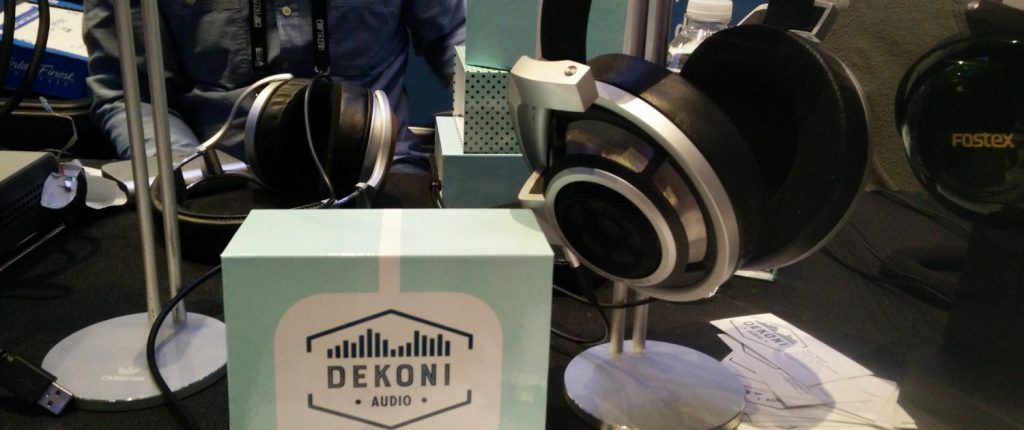 Dekoni Audio:
Another sidekick that is often forgotten in our world of audiophilia are the headphone pads. They can make a huge difference to the sound and are often the first mods that people do to their headphones. Tal from Dekoni Audio shared with me their careful process of selecting the finest velour material, fenestrated sheepskin, and their requirements for foam material. They also have a new partnership with Fostex for bringing their own modification of the famous T50RP to the markets, this time as the Dekoni Audio Blue's ($299). The "Blue's" were modified thoroughly and tested by Dekoni's own measuring systems and also come with their own custom Dekoni pads and a sick look color scheme to them.