My first stop was to the Beyerdynamic booth. In addition to the offerings I reported on at RMAF, Pete from Beyer was showing off the new Amiron Wireless. This new Bluetooth offering uses the newest aptx HD codec for the best audio transfer. Beyer also offers a very cool ap that allows you to customize the sound profile of the headphones. You take an in-ap hearing test and the sound is customized to your ears! The side of one ear cup is a touch screen (think Apple Magic Mouse) that allows you to control the volume etc. The will have an MSRP of $799 and should start shipping in April.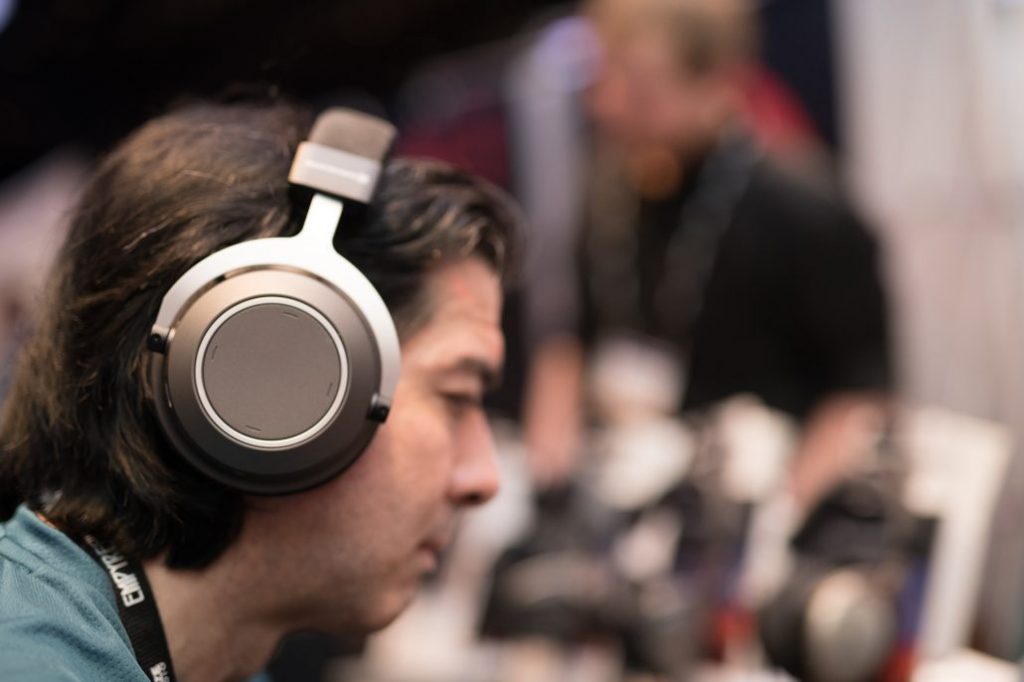 Next up was a visit to ZMF headphones where Zach Mehrbach was beaming with pride at his newest offering, the Auteur headphone. Using a bio-cellulous driver and an 85% open back design, the Auteur were sounding very good while being driven by an Ampsandsound Mogwai. They are available in two different sets of pads, one that provides a more neutral sound and the other a somewhat warmer sound. Available in Teak for $1599 and in limited edition colors for $1899.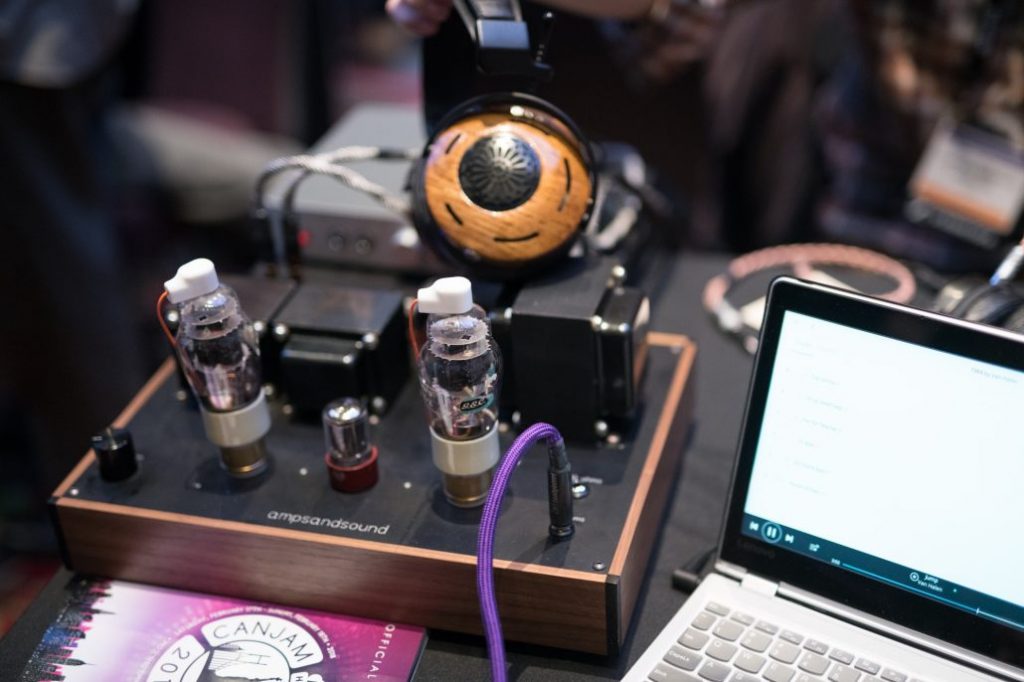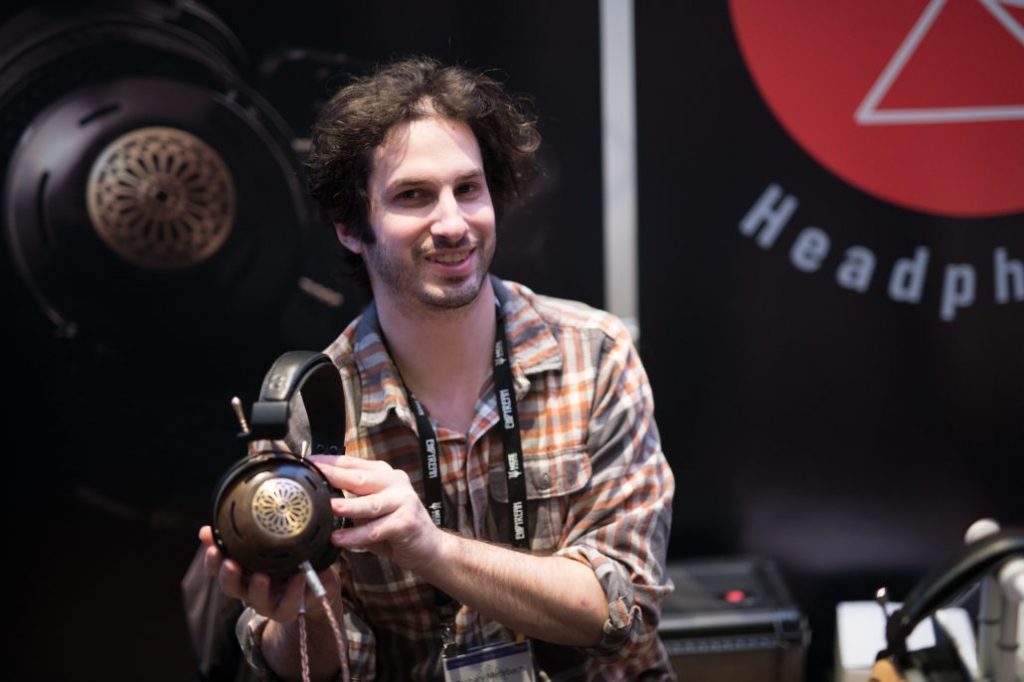 Next door was the booth belonging to Power Holdings, INC. They are the parent company for:
Violectric: where CEO Fried Reim was showing off his Reference Series amps and DAC's. This includes the RS-01 Microphone amp used primarily in the pro audio market, the RS-02 single-ended headphone amp, RS-4 A to D converter, RS-05 resampler, RS-06 DAC and RS-08 balanced headphone amp.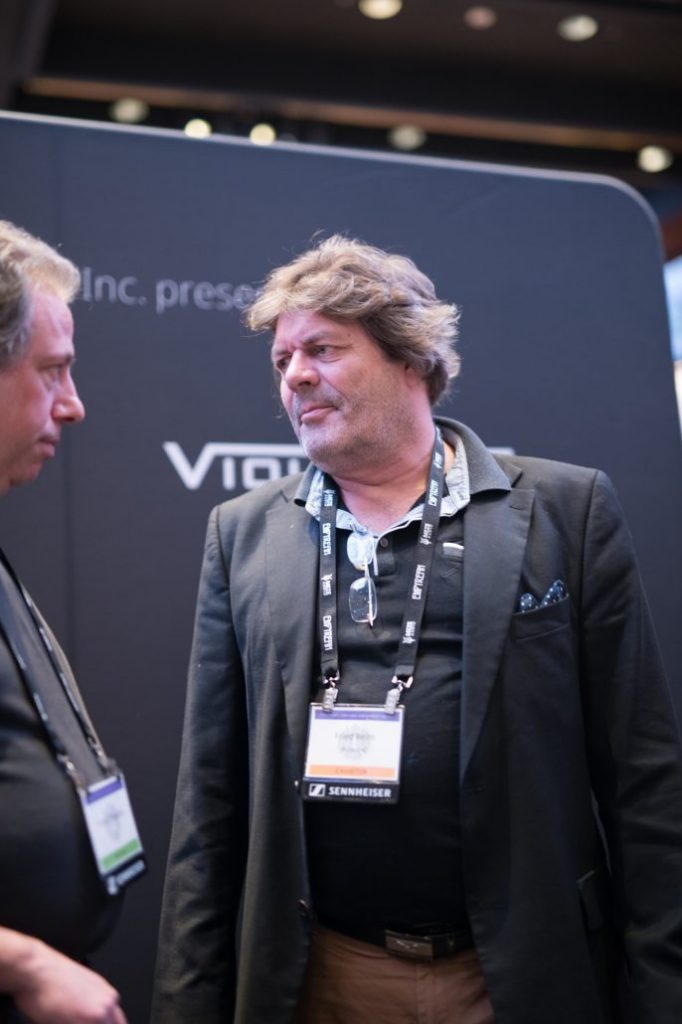 Euphony Audio Transport: Arthur Power showed me this device that was acting as the source. The Croation-made device featured both an internal 256gb SSD and the ability to connect to your NAS drive. The device supports PCM as well as native DSD. They offer a controlling app that allows you to have all of your music at your fingertips via phone or tablet. Asking price is $1200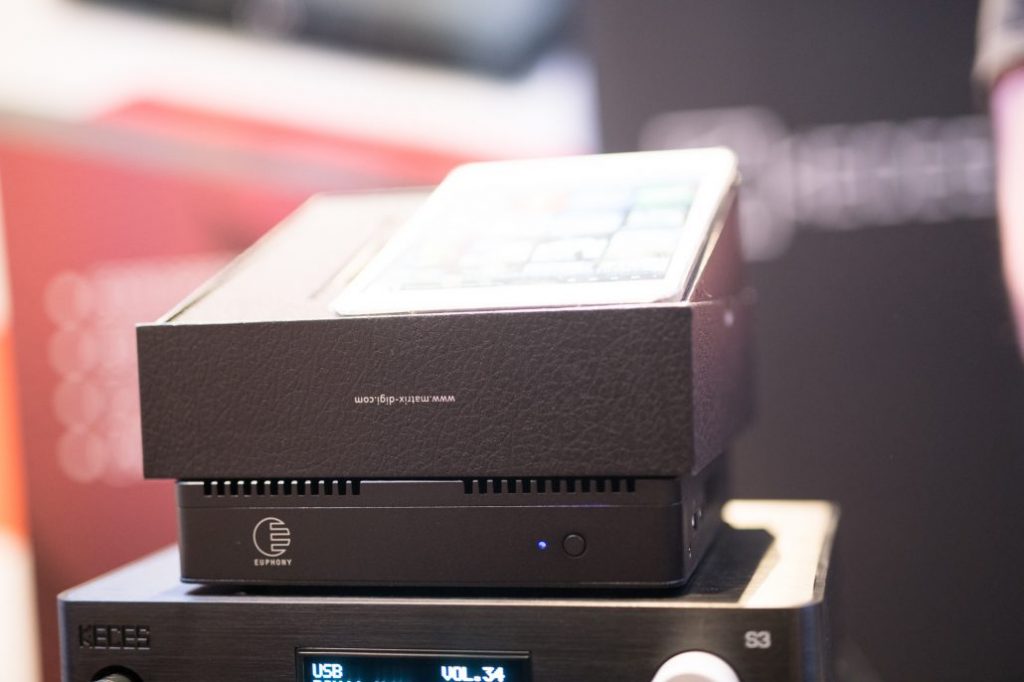 Matrix Audio: Arthur next showed me the new $1699 Matrix Sabre Pro DAC. The Sabre Pro DAC uses the new ESS 9038 DAC chip and offers up to 32 bit/768k playback. Also shown are the iPro 2S mini DAC and the iAmp mini headphone amp. Coming soon will be the x-SPDIF 2 converter that will convert USB to SPDIF, AES, Optical and i2s.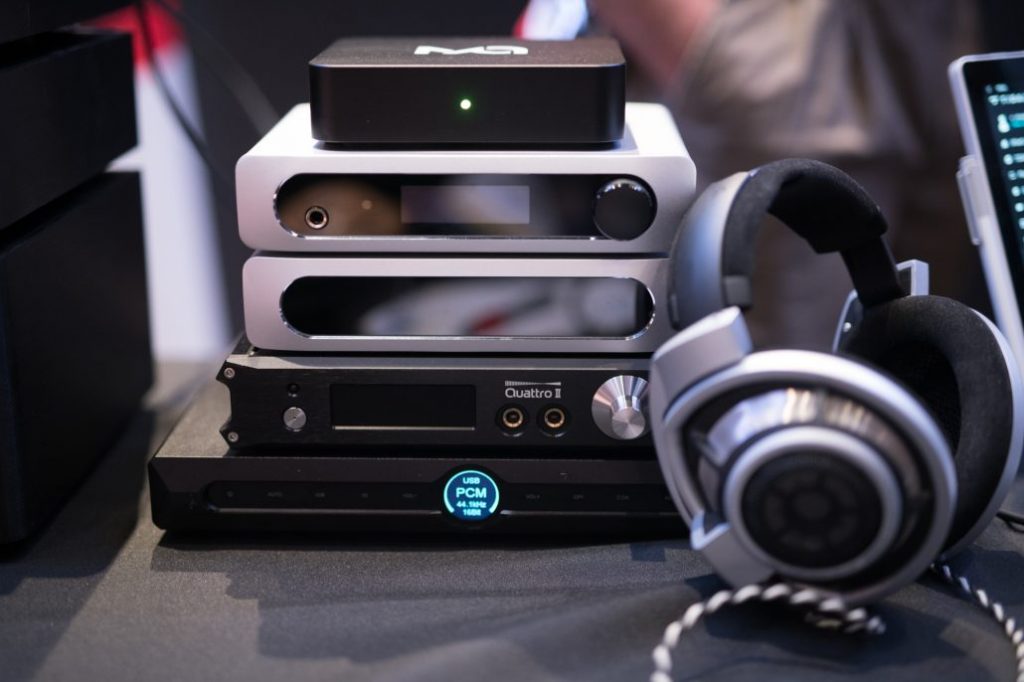 Keces: Last, but not least, Arthur walked me through the offerings from Keces. He was showcasing the S3 DAC/headphone amp/preamp. This Swiss Army Knife of a product has 2 analog inputs as well as 3 digital inputs and can act as the control center for a whole system. It's available now for $1200. Everything in the booth was plugged into the P-8 Ultralinear Power Supply and a BP-1200 1200w Power conditioner. Prices are $599 and $799 respectively.
Sonarworks is some very slick software that acts as a correction for your headphone's frequency curve. They have sampled 130 different headphones and have special curve corrections for each of them. In addition, you can input your age and sex and the software will adjust for anticipated hearing loss.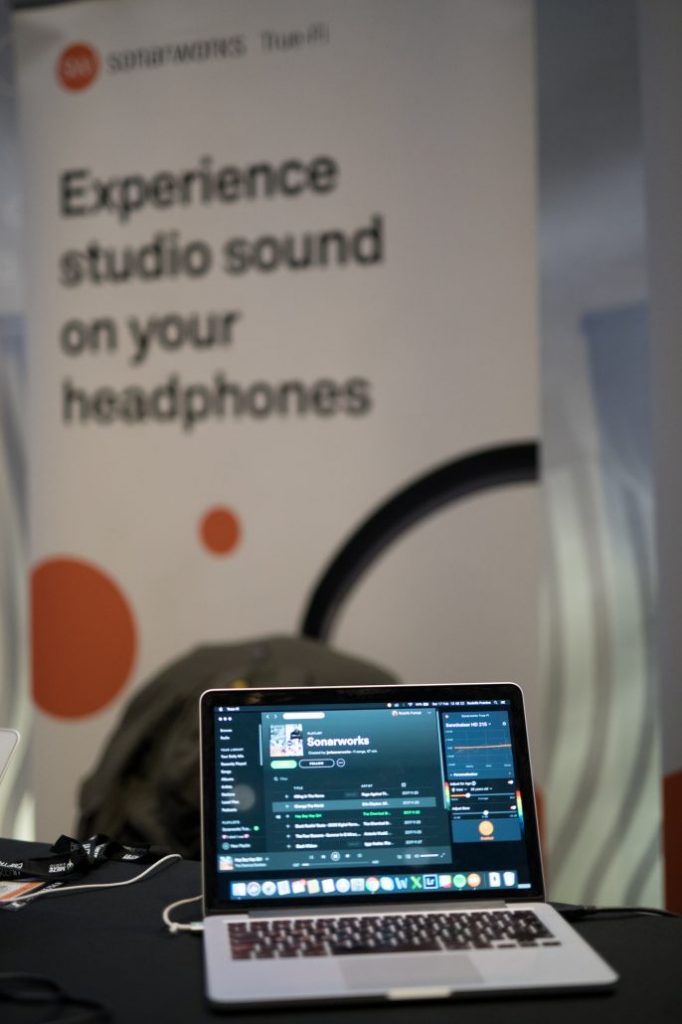 Continuing down the aisle, I encountered one of my favorite audio-industry couples, Angela and Josh from Cardas. They were featuring their flagship headphone cables that are available for any headphone with a detachable cable. Available in both single ended and balanced, these cables will run you $600 in a 1.5m length, but can be customized to any length you'd like for $80/m additional. They also showed me their newest flagship power cable offering. Those looking to get the nth degree from their system can have one for a mere $2500/1.5m.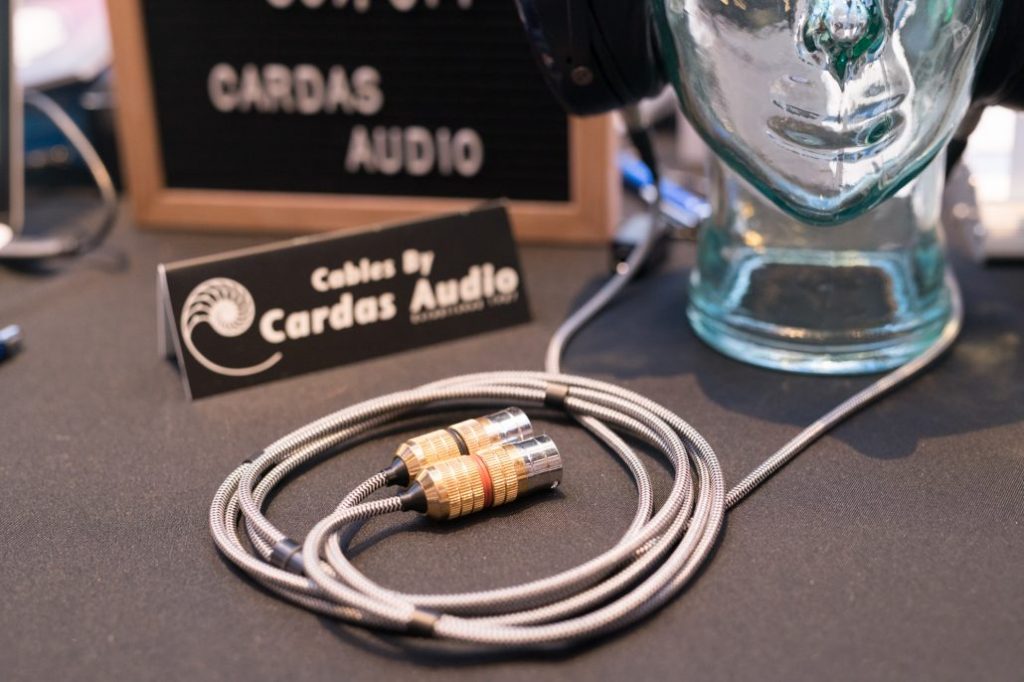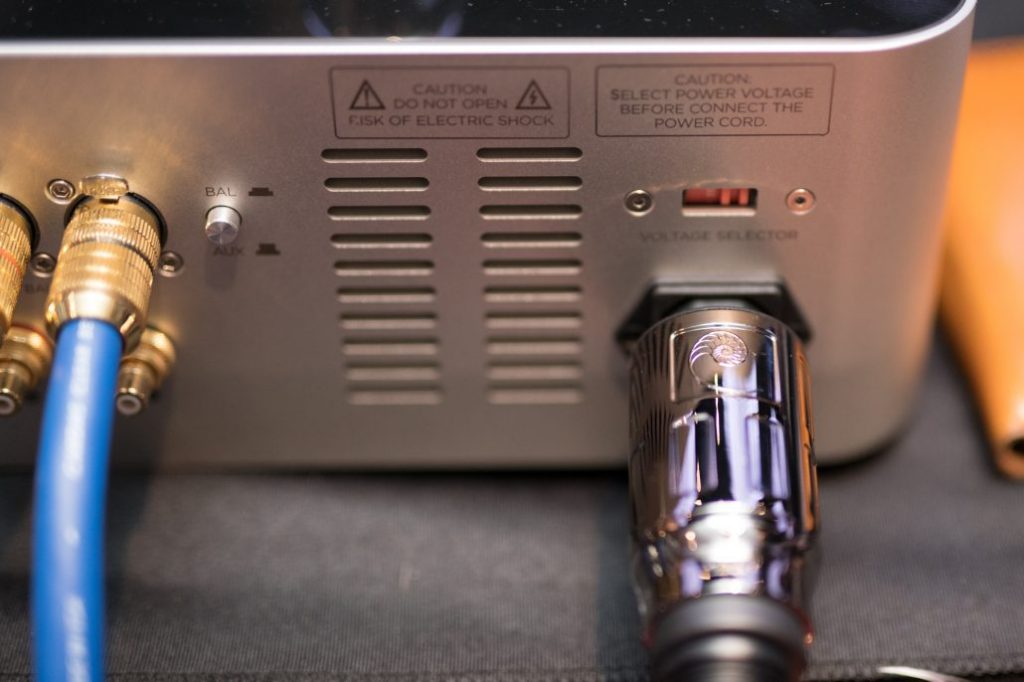 The next table was occupied by the folks from Pro-Ject. Probably best known for their turntables, they also make a fantastic line of small-box electronics. Buzz Goddard showed me the diminutive PreBox Digital S2. At just $399, you get 3 digital inputs, one of which is a USB that lets you play up to 32bit/768K and is an MQA hardware converter. It also functions as a ROON endpoint and has a headphone out. Come the springtime, they will also offer a battery power supply to make it even quieter! They were also showing their electronics for harder to drive headphones: The $800 HeadBox DS2B amp and the matching DACBox DS2 Ultra at $700.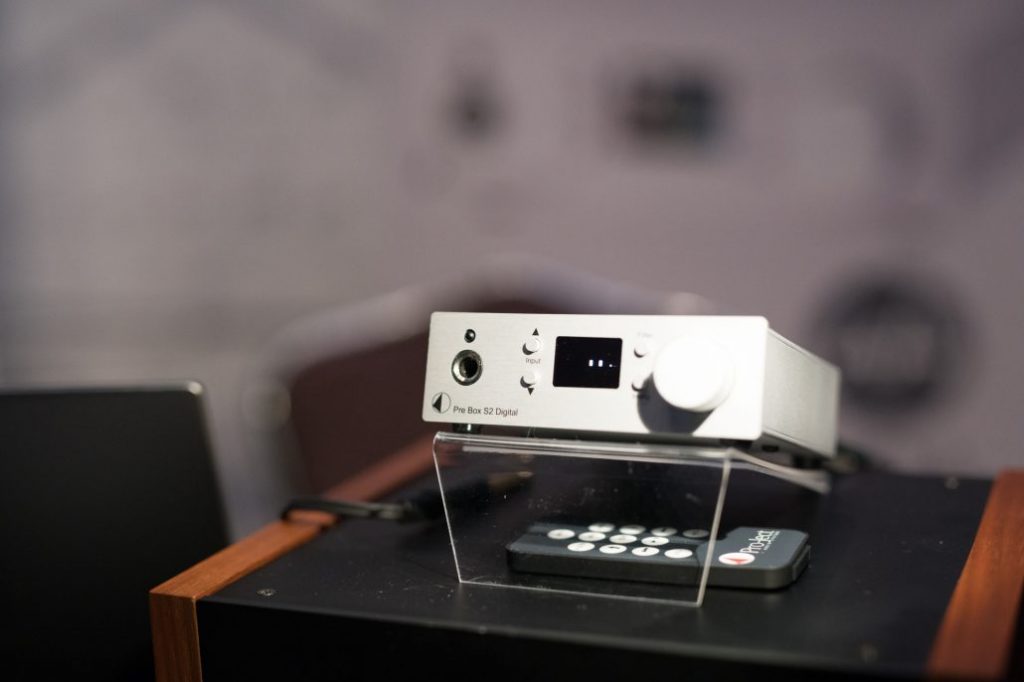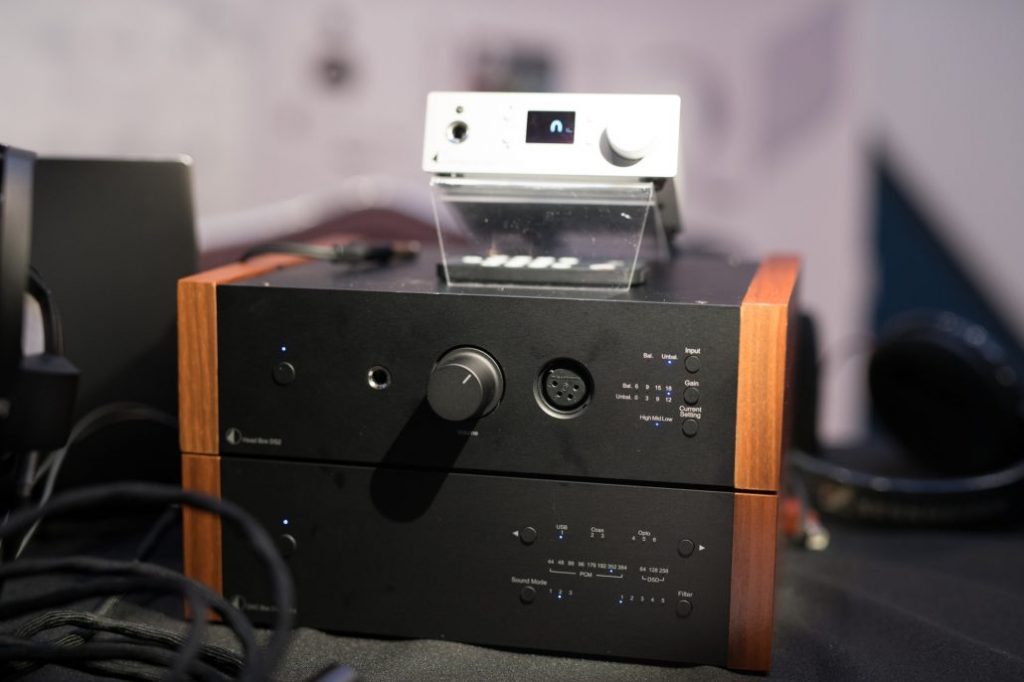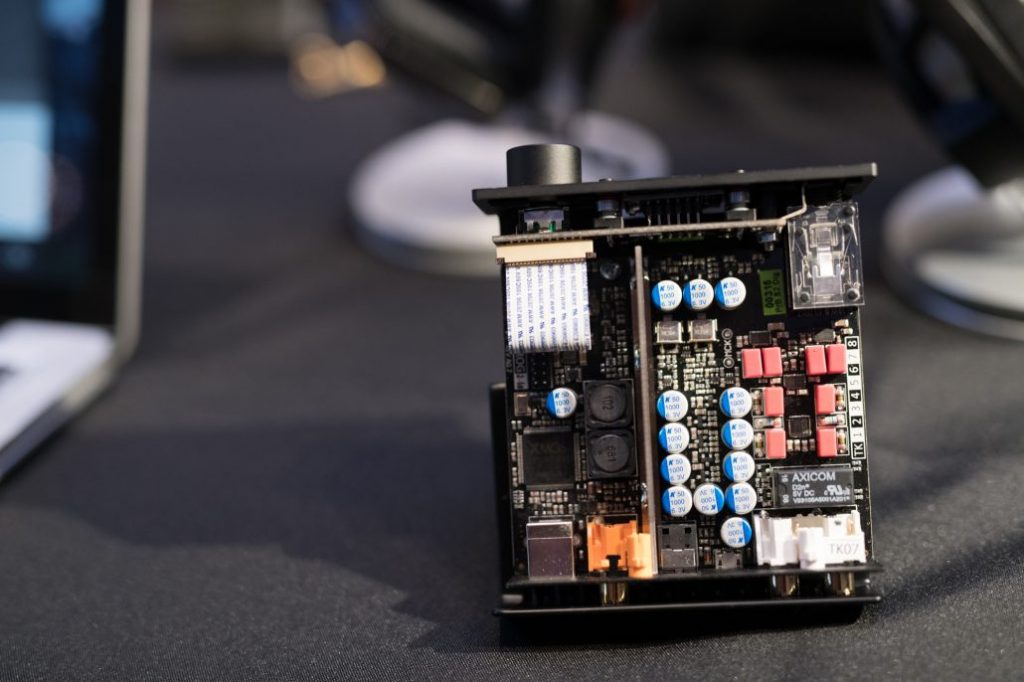 Moving on to the Sony booth, I was informed that they 'only' had FIVE new things since RMAF in October. First up were the $249 WH H900 and $349 WH H1000x m2 wireless headphones. Both feature the latest aptx bluetooth codecs, noise cancelling and touch-panel side controls. With the 1000xm2, you also get 'sensors and magic', which was their way of telling me the sensors were their secret tech. Two they did discuss were a barometric pressure sensor so the headphones would optimize themselves for when you're flying and an Activity Sensor that adjusts the noise cancelling based on what you're doing. Oh, and you can expect up to 30 hours of usage from a single charge!!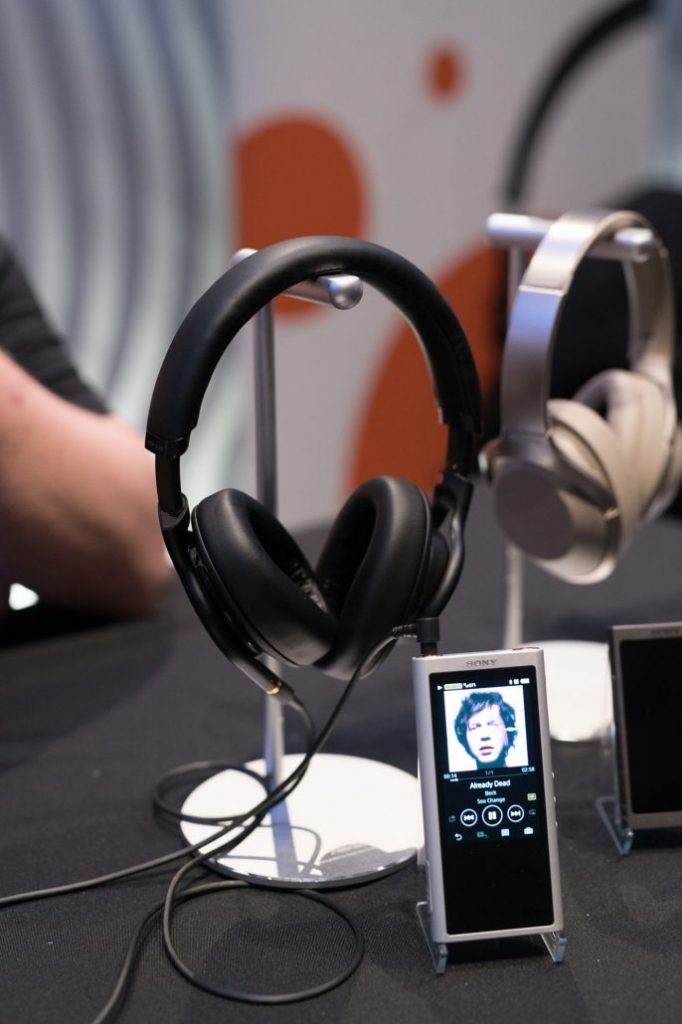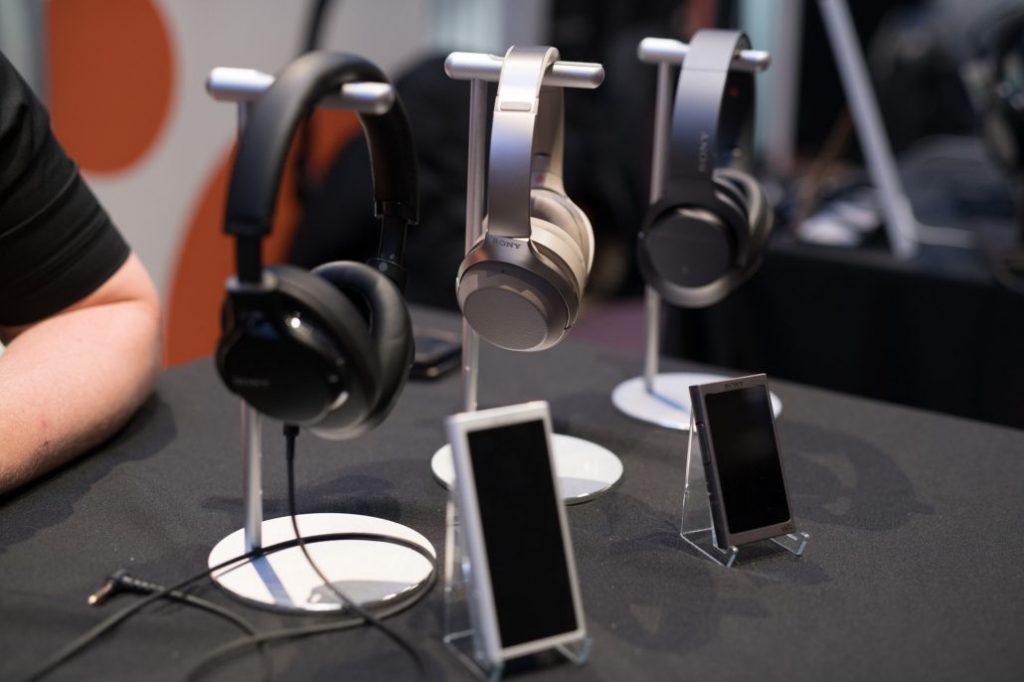 They also showed the $149 MDR-1A wired headphones with updated aesthetics and the internal grill from the MDR-Z1's
On the DAP front, they have 2 new offerings. The NW-A45 gives you an incredible 30 hours of playback, bluetooth output, 16gb of internal storage and the ability top add another 512gb via a micro-sd slot. All for $219! Need more internal storage AND the ability to drive harder headphones? The NW-ZX300 is what you'll want. This DAP has a very nice new matte screen, 64gb internal storage with the same microSD add on capability as well as a new 4.4mm balanced connection (in addition to the standard 3.5mm). This device will set you back $699.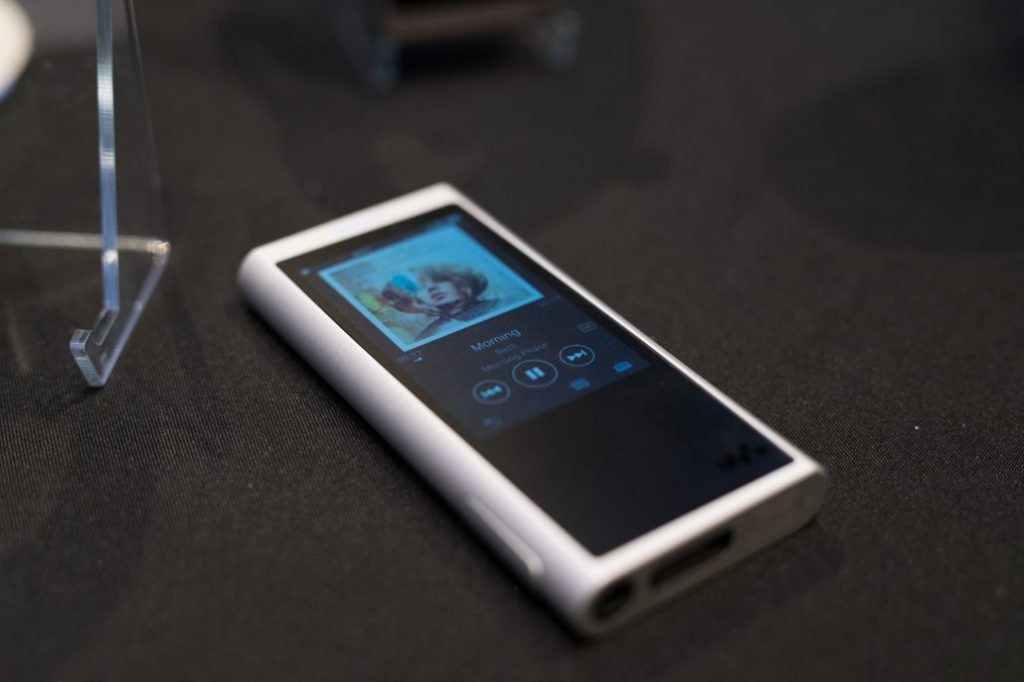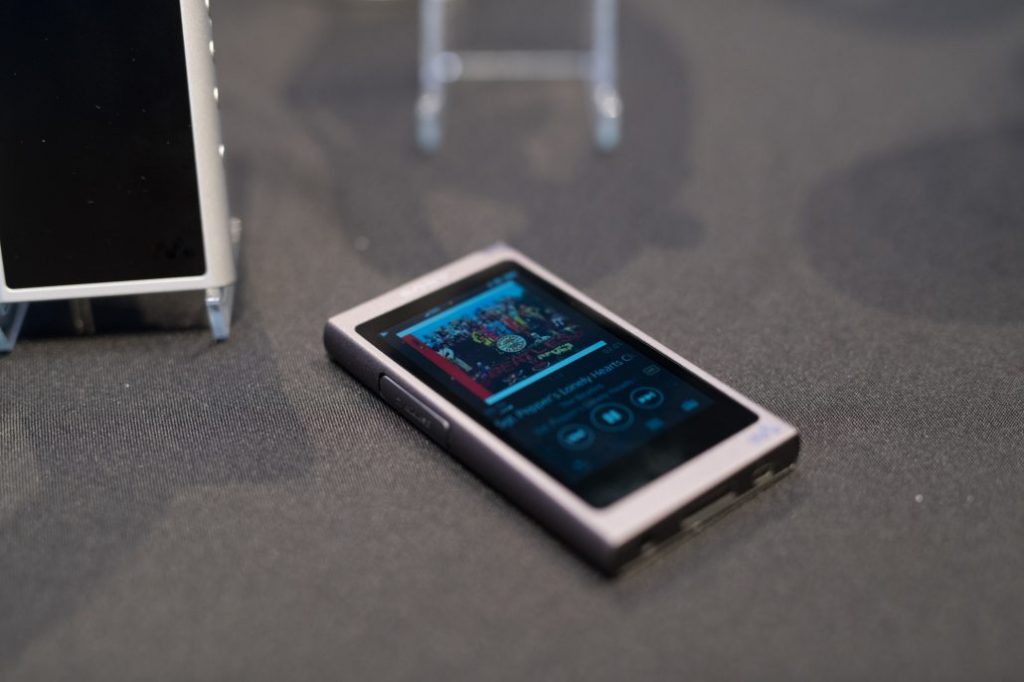 To Be Continued: