Lee Shelly's Coverage of CanJam NYC 2018 Continues:
Crossing the aisle, I found myself in HiFiMan's booth. Andy Regan showed me the new Shangri-La Jr. This is the electrostatic little brother to the $50,000 Shangri-La. Coming in an 'just' $8,000 for the system that includes both tube amplifier and headphones, the Jr. offers similar performance to the bigger version for less than 20% of the money. At the other end of the price spectrum, they were showing the new $499 Sundara. Keep your eyes peeled for a review on Headphone.Guru soon.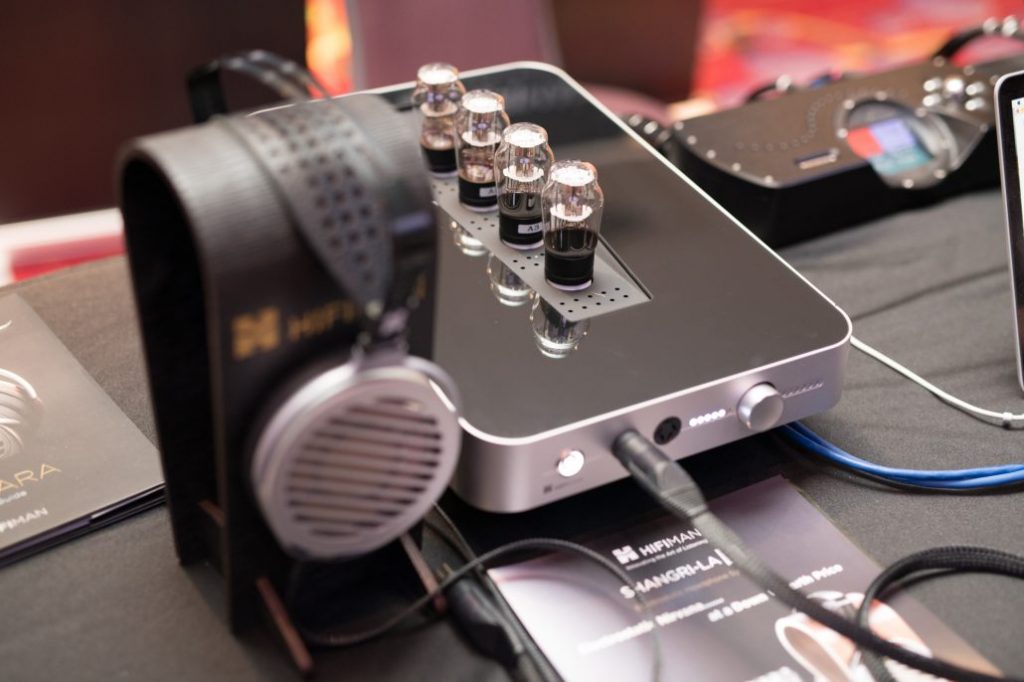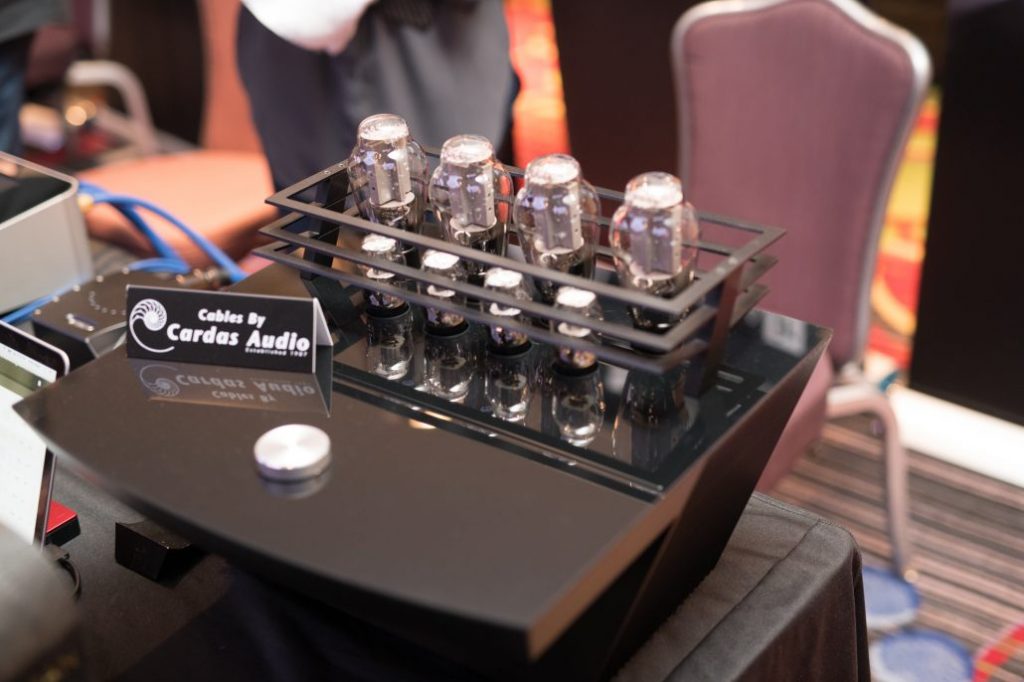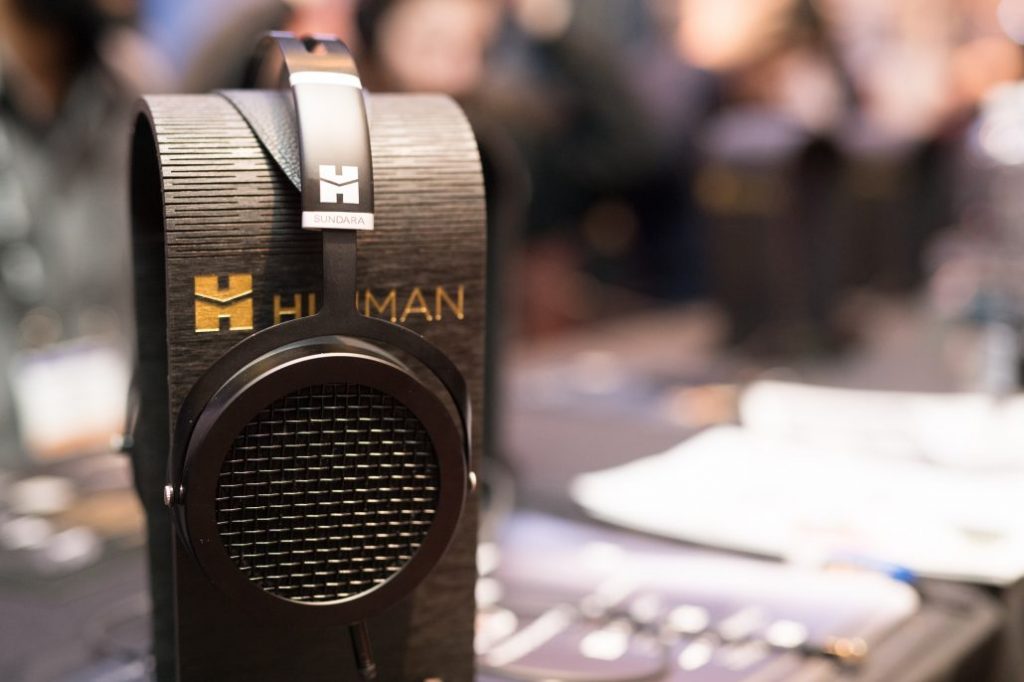 Right next door was the booth from start-up BlueWave. They make a tiny yet exceptionally well made bluetooth headphone amp that turns any headphones into bluetooth wireless. Just pair it to your DAP of choice, plug in your headphones and clip it to your shirt…BAM…wireless headphones! While I wouldn't expect to drive your low-impedance planars, it does a fantastic job with IEM's and easer to drive full sized cans. Again, expect more about this $129 tiny giant on this site in months to come.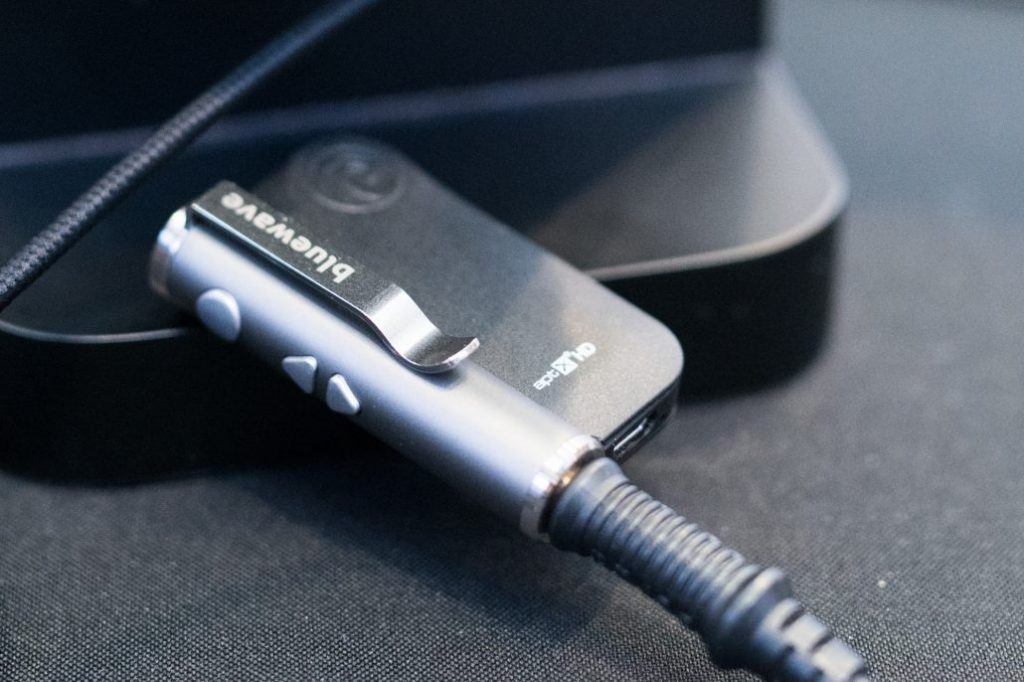 Moving on down the row led me to the Chord Audio booth. John and Colin were happy to show me the $749 Poly in action. Hooked to a Mojo DAC/Amp, the Poly connected to a tablet via wifi, allowing the music app on the tablet to stream to the Poly…onward to the Mojo…and thence to your headphones. So you control your music via your phone/tablet/DAP while Poly/Mojo remains tucked out of site in your pocket. They were also showing their Hugo2 and flagship Dave DAC/Amps. The newest offering from Chord is their Qutest DAC. Qutest offers Hugo 2's proprietary user-selectable frequency-shaping filters and input selection controls.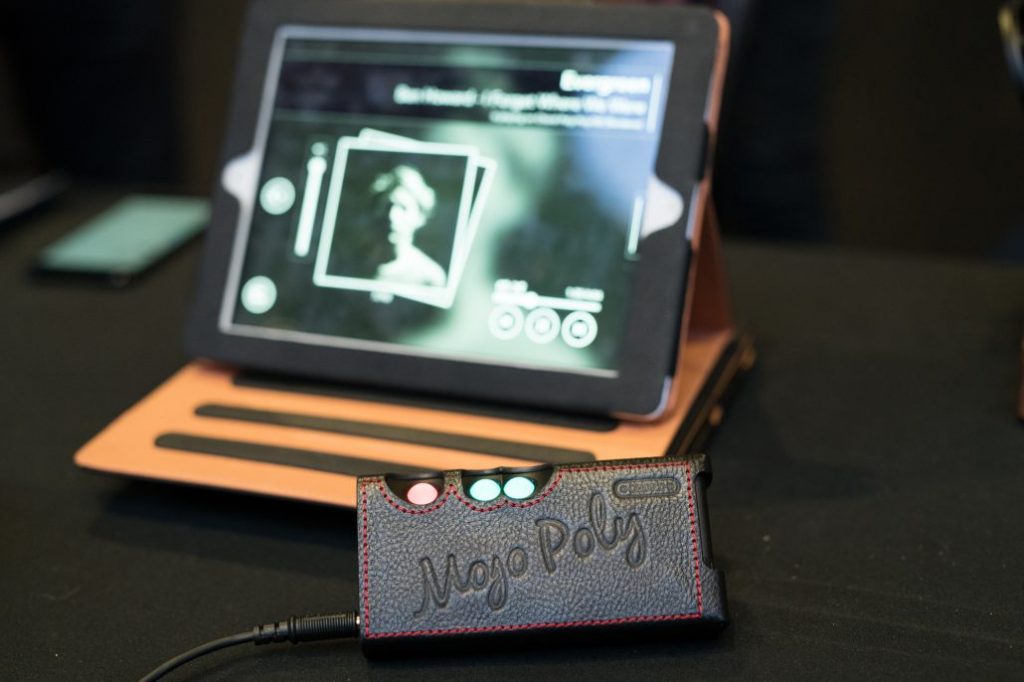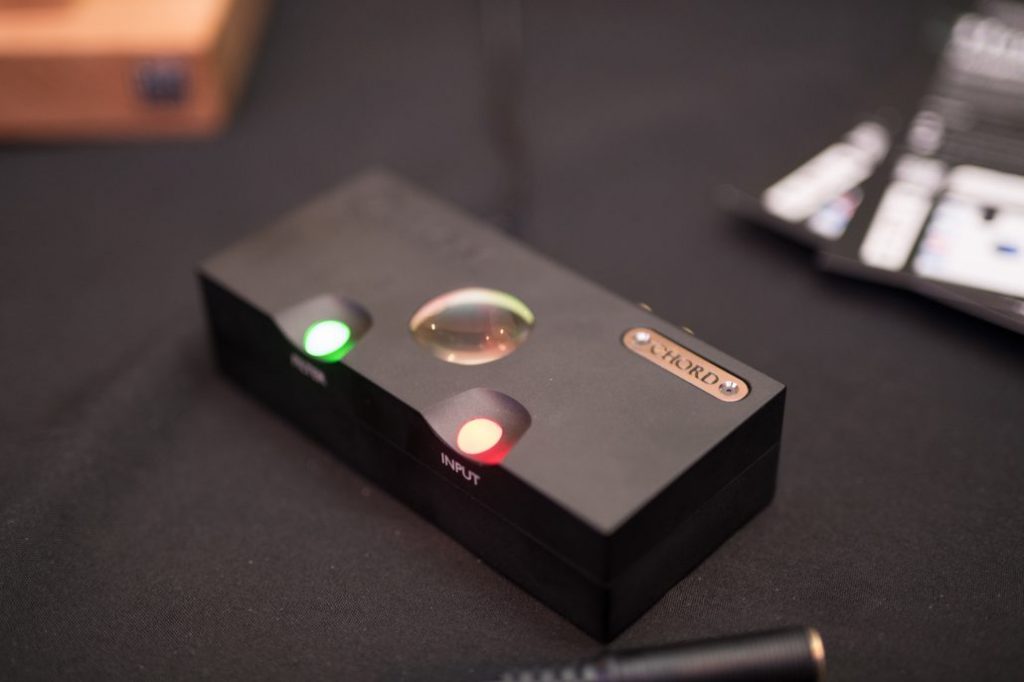 Audeze was my next stop. Evan took the time to explain the concepts behind the Double Flux magnet system. This is the fundamental difference found in the flagship LCD-4's. This same tech is used in the new MX-4 headphones at $2995, which shares the 20ohm voice coil and driver with the LCD-X. They were also showing the new $199 iSine LX. These are voiced similarly to the iSine10 but have a slightly more closed design. To keep the cost down, they are only available direct from Audeze. The same goes for the $799 LCD-2 classics that they introduced at RMAF.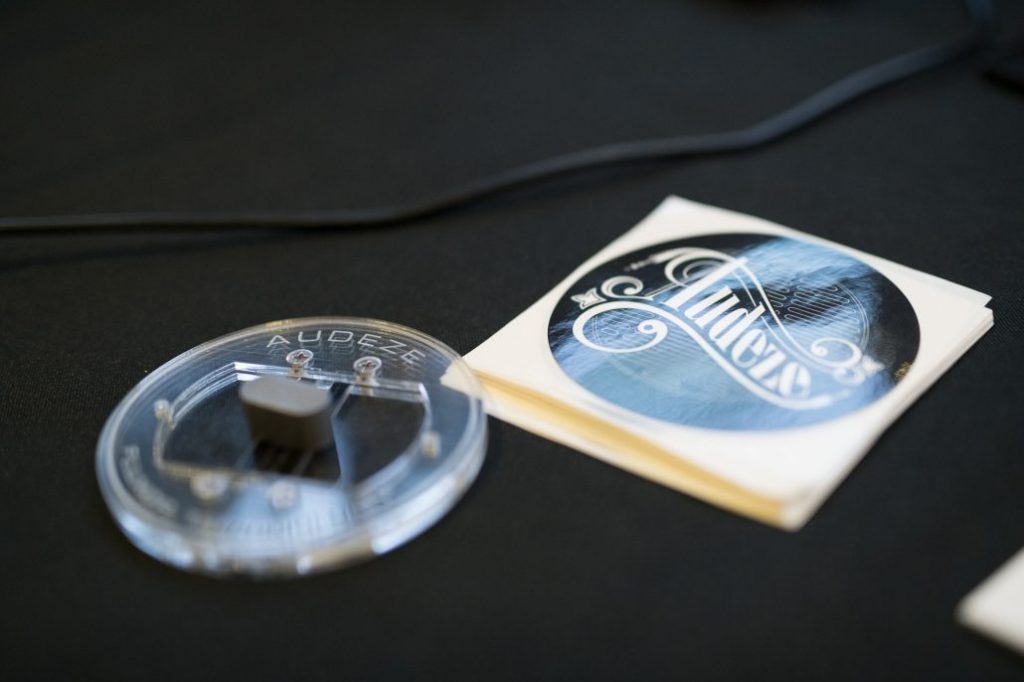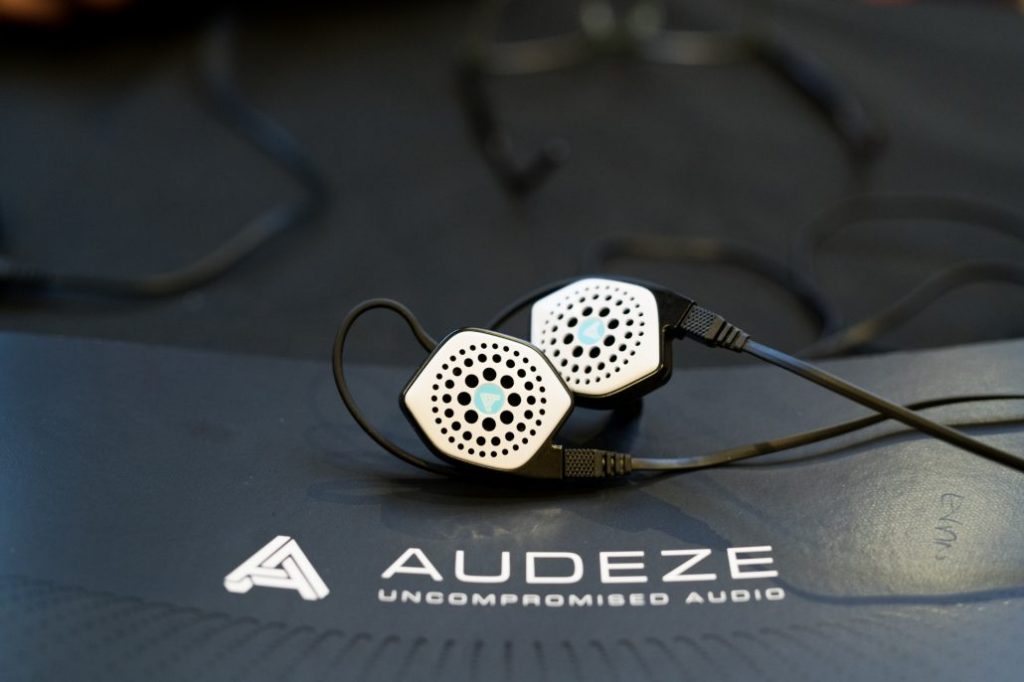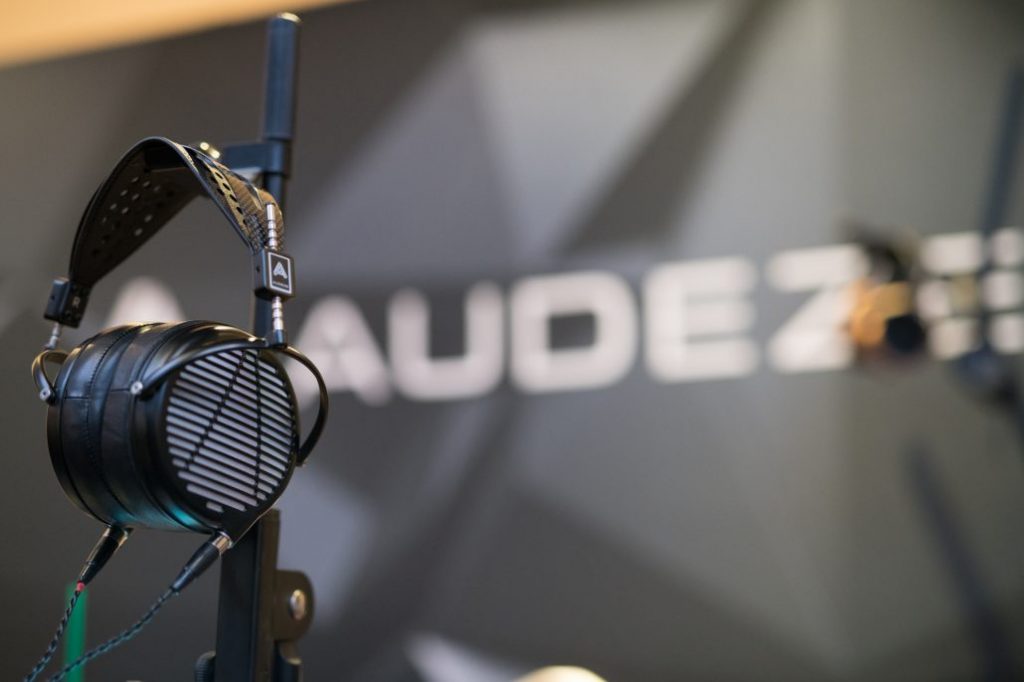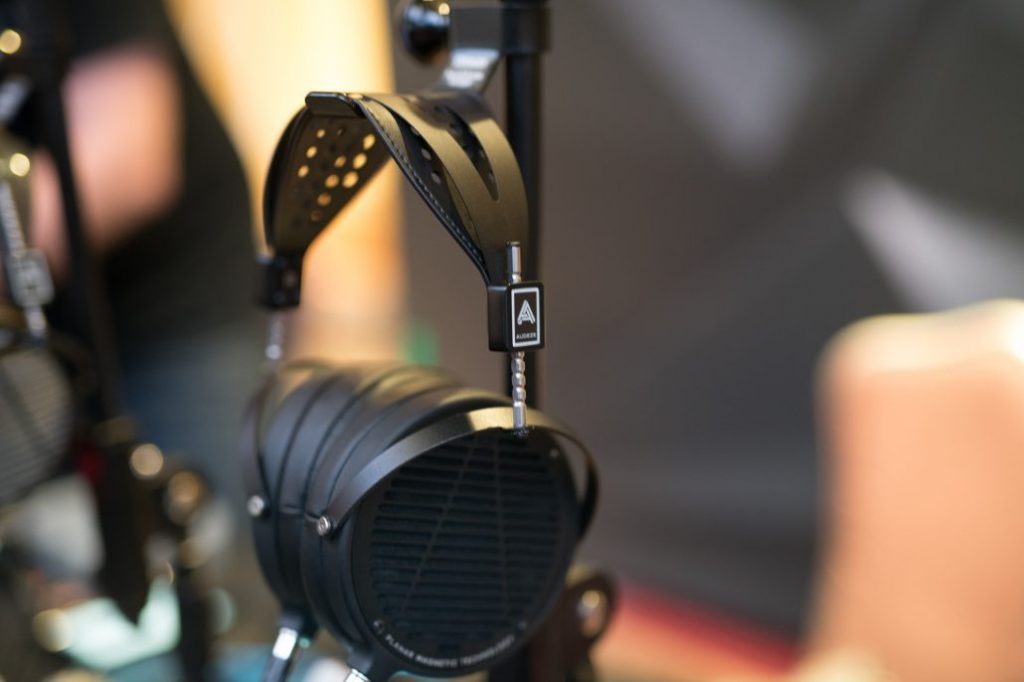 Chinese portable specialist Fiio was here showing off two new products. First up was the X7 Gen2 DAP. With an improved User Interface, an ESS9028PRO DAC chipset and a fully balanced design, this is sure to be a contender for your DAP dollars! It has 64gb internal memory and 2 256gb microSD slots. Also on display was the Q5, which features the same amp section as the X7 Gen2, is a headphone Amp & DAC with aptx HD Bluetooth and has the option of swaping the amp module for a larger version to drive more difficult headphones.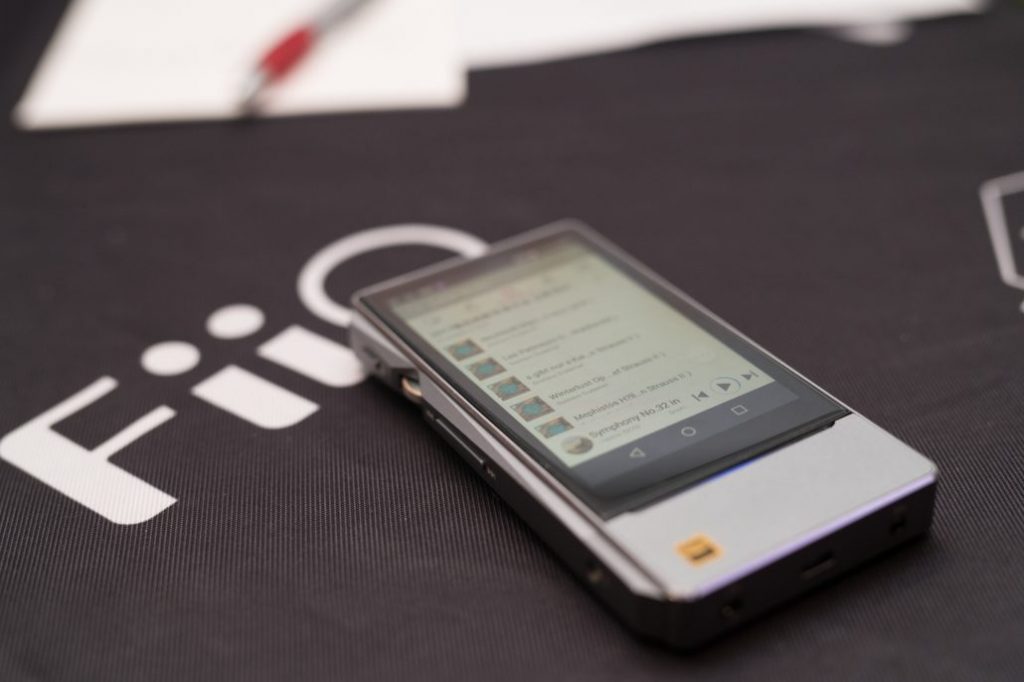 Having completed the two aisles I was assigned, I moved on to the smaller rooms. These were rooms taken on with the idea that they wanted a quieter place to listen so you really get a flavor for the sound. The first one I visited was the HeadAmp/Mr.Speakers/Axios room. Here I found HeadAmp's Peter James showing off the new Champagne colored versions of their venerable GSX-Mk2 ($2,999) driving Mr. Speakers Ether Flow headphones ($1,799) and the Blue Hawaii Special Edition electrostatic amp ($5,799) driving Stax 009's and Mr. Speakers $2,999 Voce's. It was great to be able to quickly swap between these two state of the art headphones. There were distinct differences and you owe it to yourself to listen to both. On the other side of the room, Mr. Speakers' Dan Clark had the $799 Aeons playing through some Schiit electronics. The extreme value of that setup was Immediately evident! All of these were connected using Kimber Kable's Axios headphone cables. These are terrific looking and really well built. Evaluating them under meet conditions would have been a struggle, but I look forward to giving them an extended audition when time permits.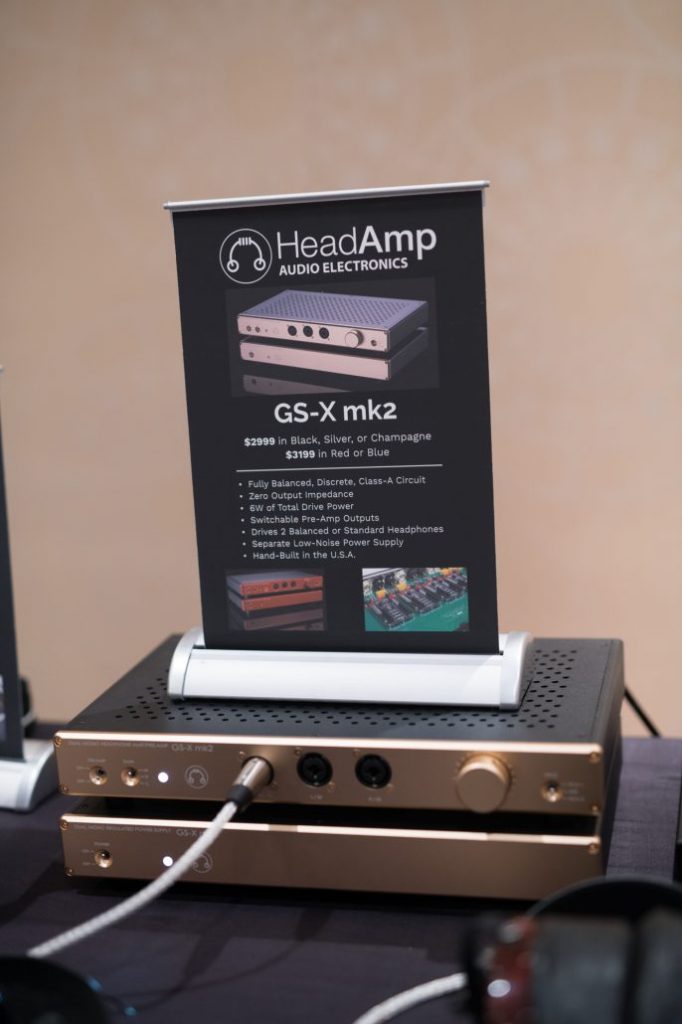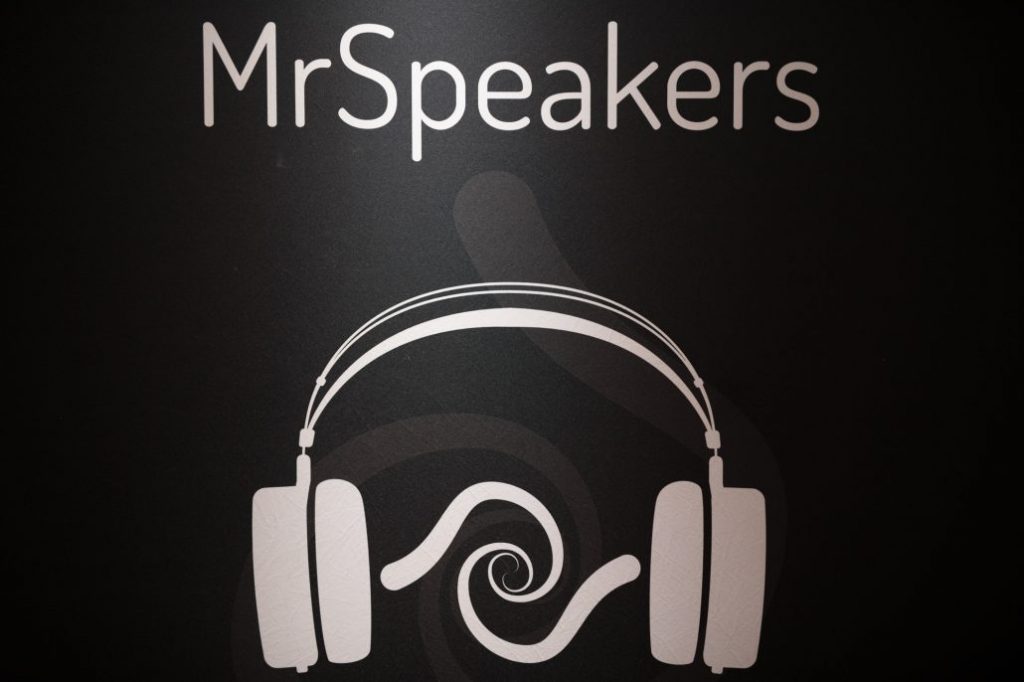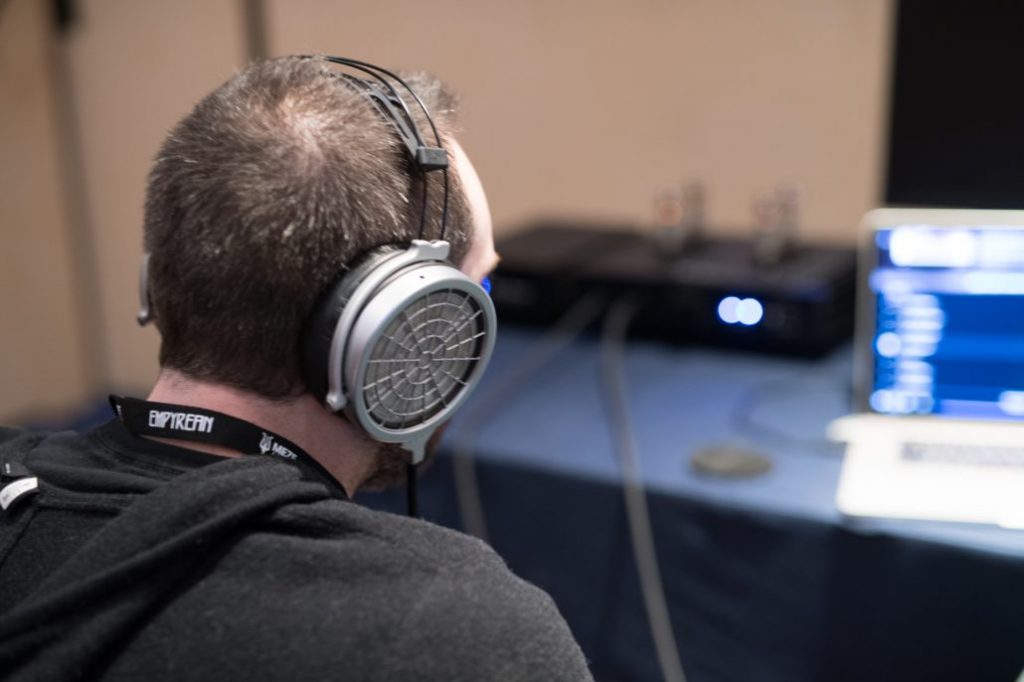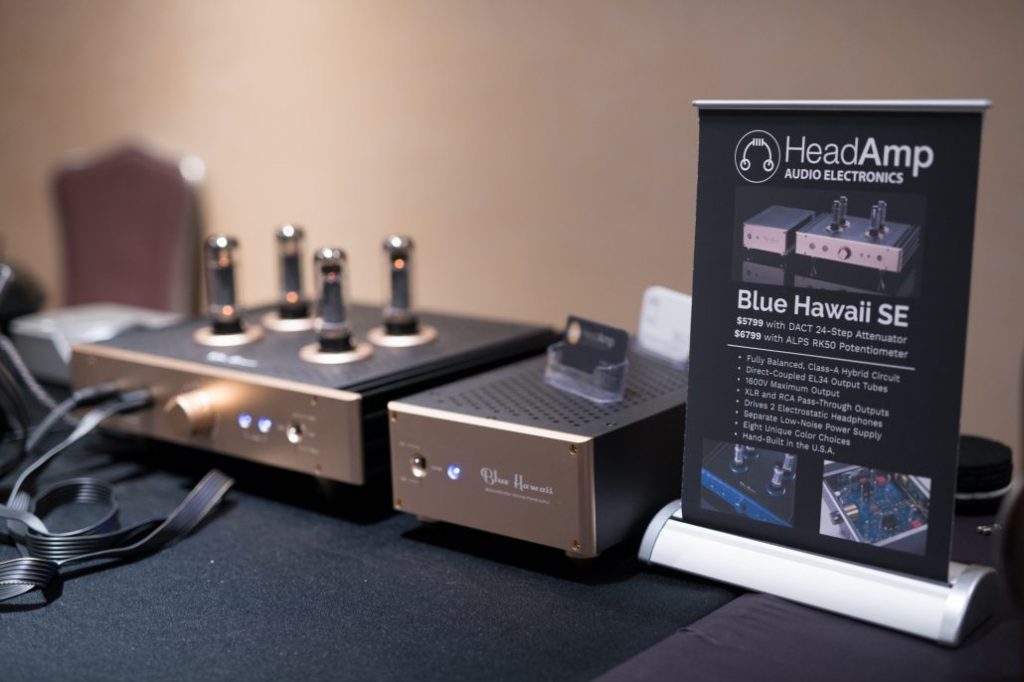 Across the ballroom was the Sonoma room. An electrostatic system with a dedicated amplifier and headphones that use a proprietary driver. I've heard these on several occasions and have been impressed each and every time. At $5,000, this is not an inexpensive system (though it's well under the price of competing e-stat systems at this show), but it delivers the goods! It's also a very attractive design and the packaging is second to none!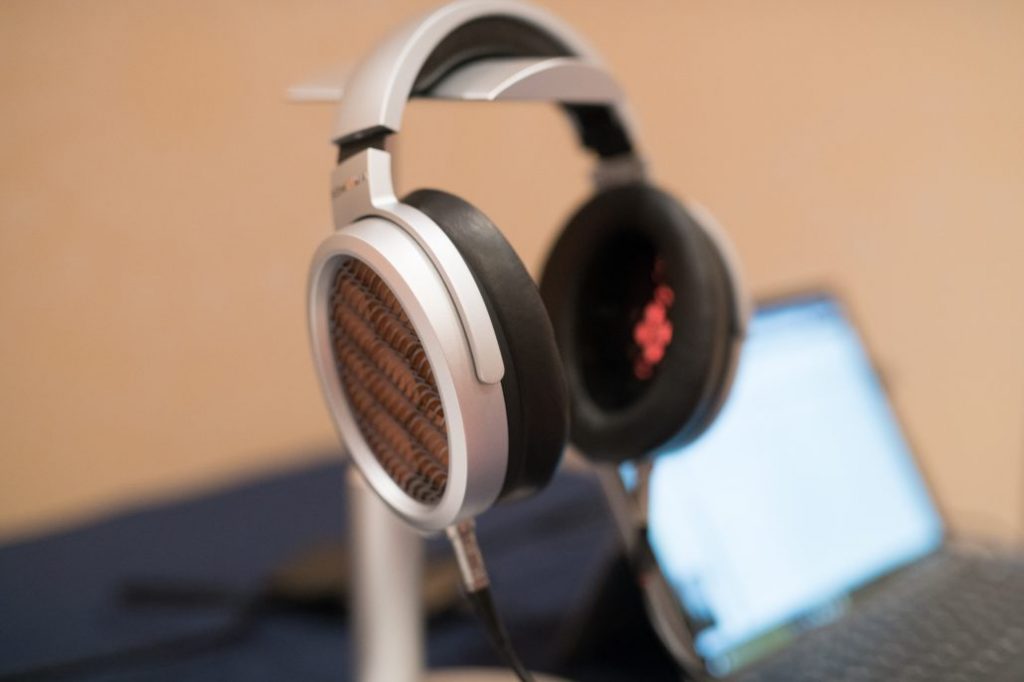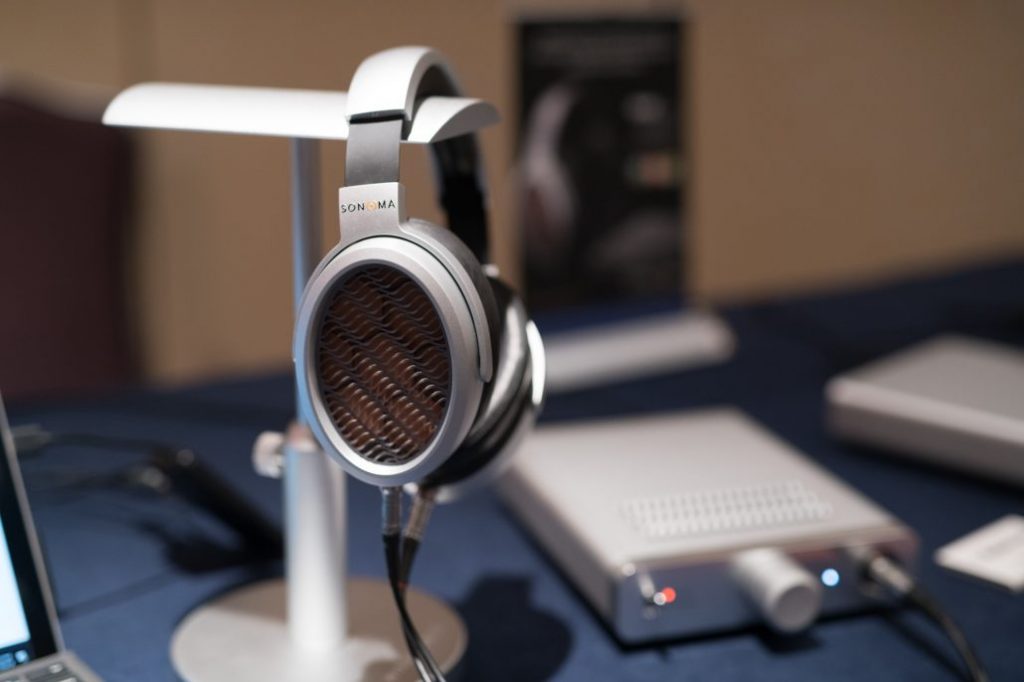 Thank you for reading!