As we all acknowledge, CanJam is a well-known global organization for auditioning  terrific  personal audio products. This exhibition organized by Head-Fi's Jude Mansilla's team and volunteers is a good opportunity for manufacturers to display their products.  CanJam Global Producer Ethan Opolion has been successfully launching shows in Southern California and Singapore and this is the 2nd show in London. Headphone.Guru covered SoCal and  London this year. CanJam London  was quite impressive and visited by many passionate audio lovers. . The event came into existence in Park Plaza Hotel which is one of the most attractive hotels in London. It is located just across from Big Ben. The main event was in the ballroom, but there were three special suites for experiencing MSB system, Sennheiser HE1, and Smyth Research's 3D show. Even if  the MSB system was the most expensive product of the show, there were many impressive sounding products. We would like to thank Ethan, Jude, and other Head-Fi members for organizing this great event.
CanJam London 2016 Report (13-14 August at Park Plaza)
1More: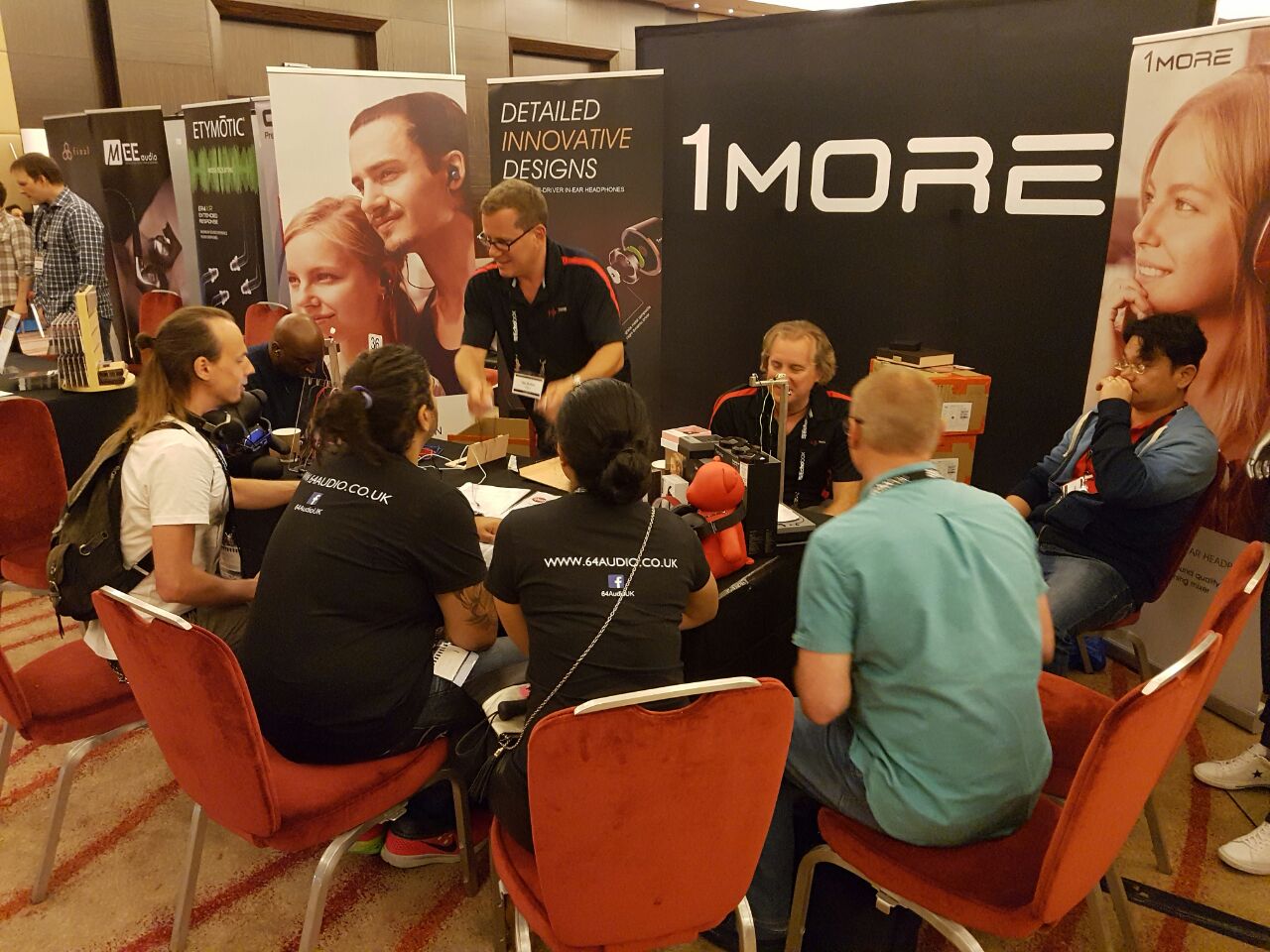 1More   has created  some exceptional products for insane prices . They were presenting dynamic driver and hybrid units as well headphones at the show. They provide products in many different colors that look very attractive . We tested Triple-Driver IEM again in London. It has two Balanced armatures and one dynamic driver and is priced at $99 USD. Considering its price, that IEM has an amazing sound! The presentation was smooth with natural vocals and sub-bass hits. Big sound for a ridiculously low price.
Beyerdynamic: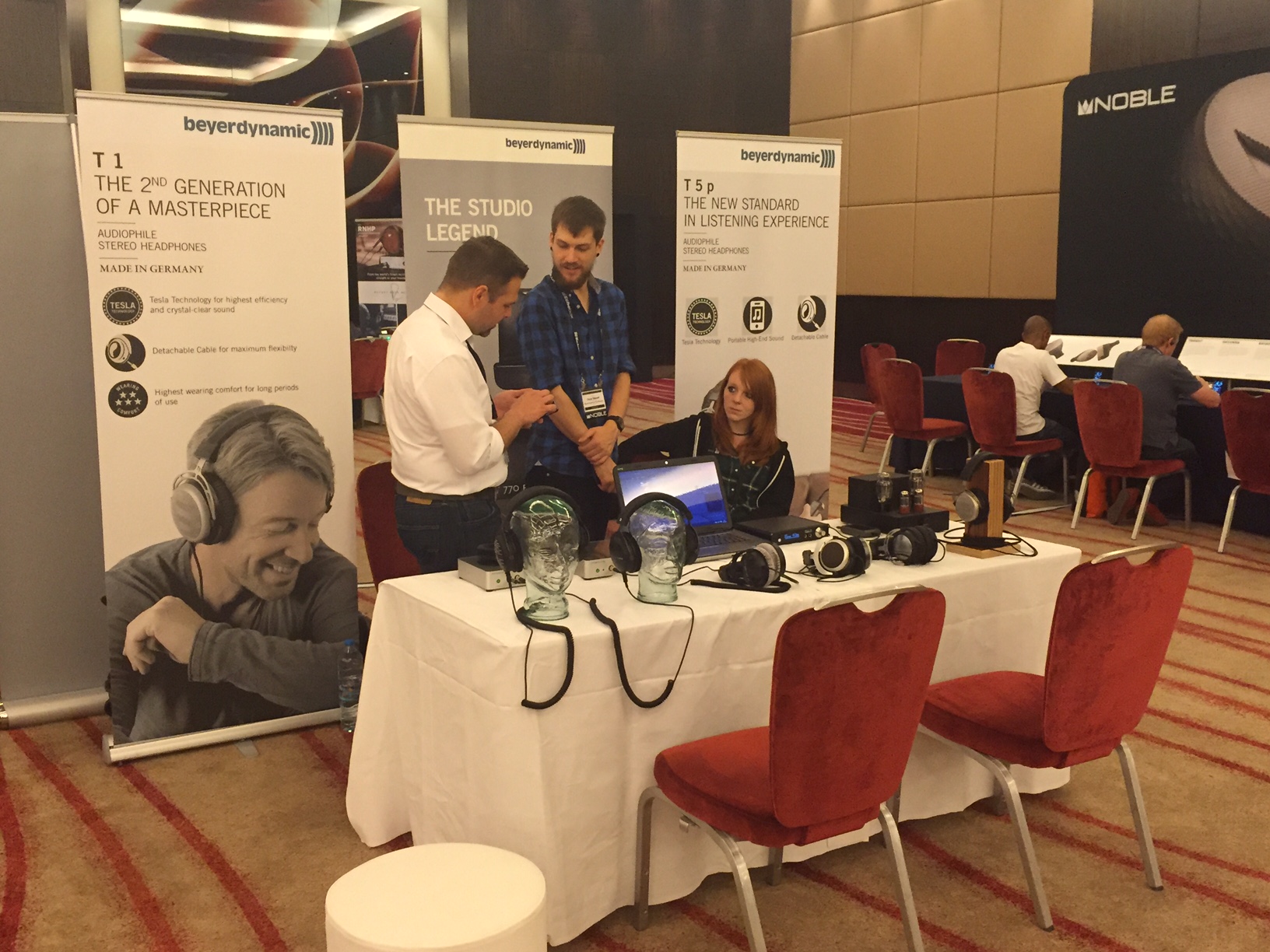 Beyerdynamic is known by their famous headphones such as T1 and T5 p for mobile use. We tested T1 2
nd
generation with a Beyerdynamic amp. T1 is semi-open and has Tesla tech. T1's build quality seemed very promising and it carried the traces of German engineering discipline. The presentation was easy to follow in accordance with the imaging.
Brainwavz Audio: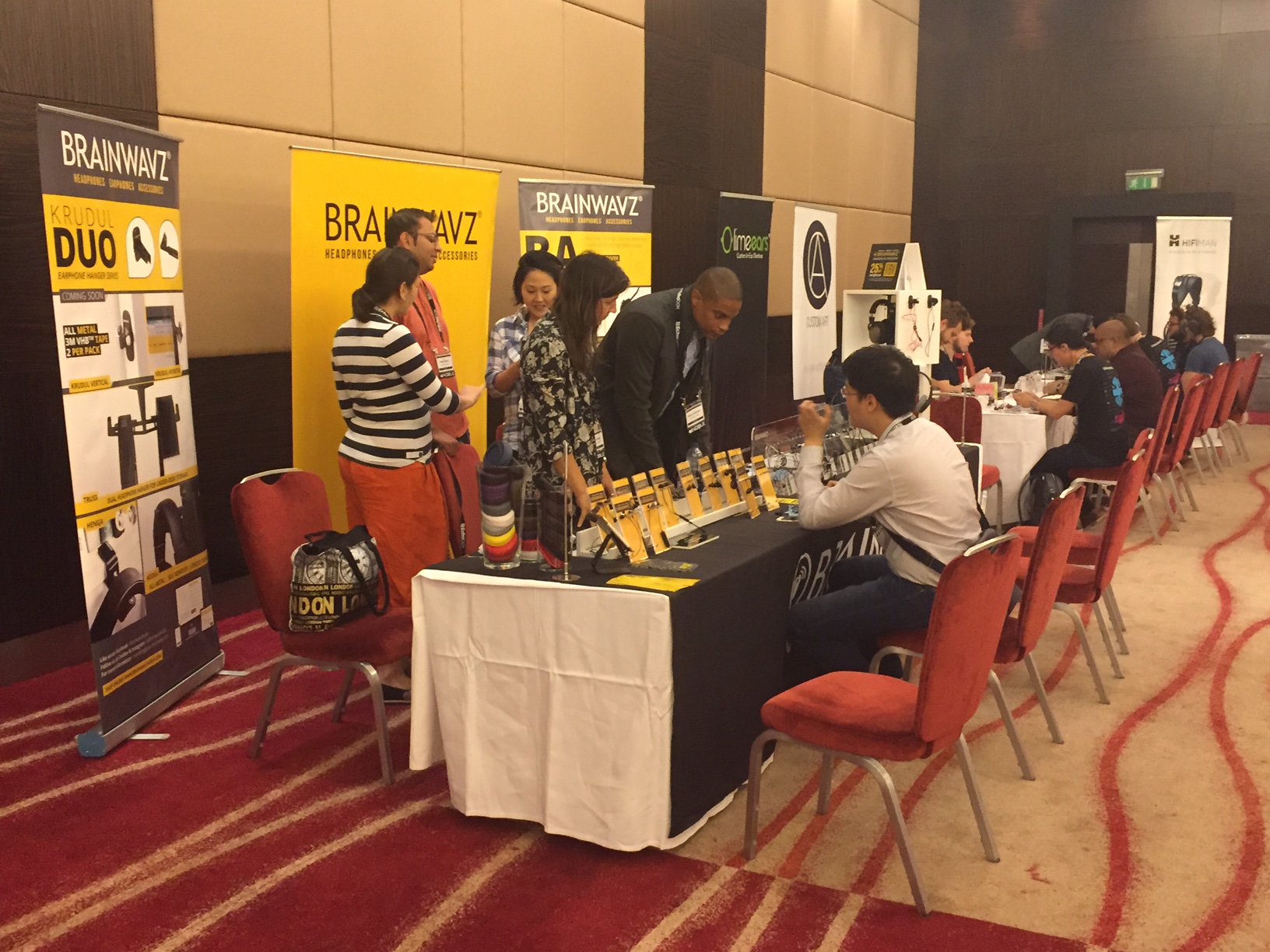 The company provides some low cost solutions for audiophiles. Brainwavz has already released many different IEMs and is preparing to launch new universal IEMs that have balanced armature drivers. We listened to a triple driver prototype at London. As always, their IEM's had a  satisfying sound and seemed to deliver a good performance for its price. The new balanced armature IEMs are going to be launched in the last quarter of 2016.
FLC Audio: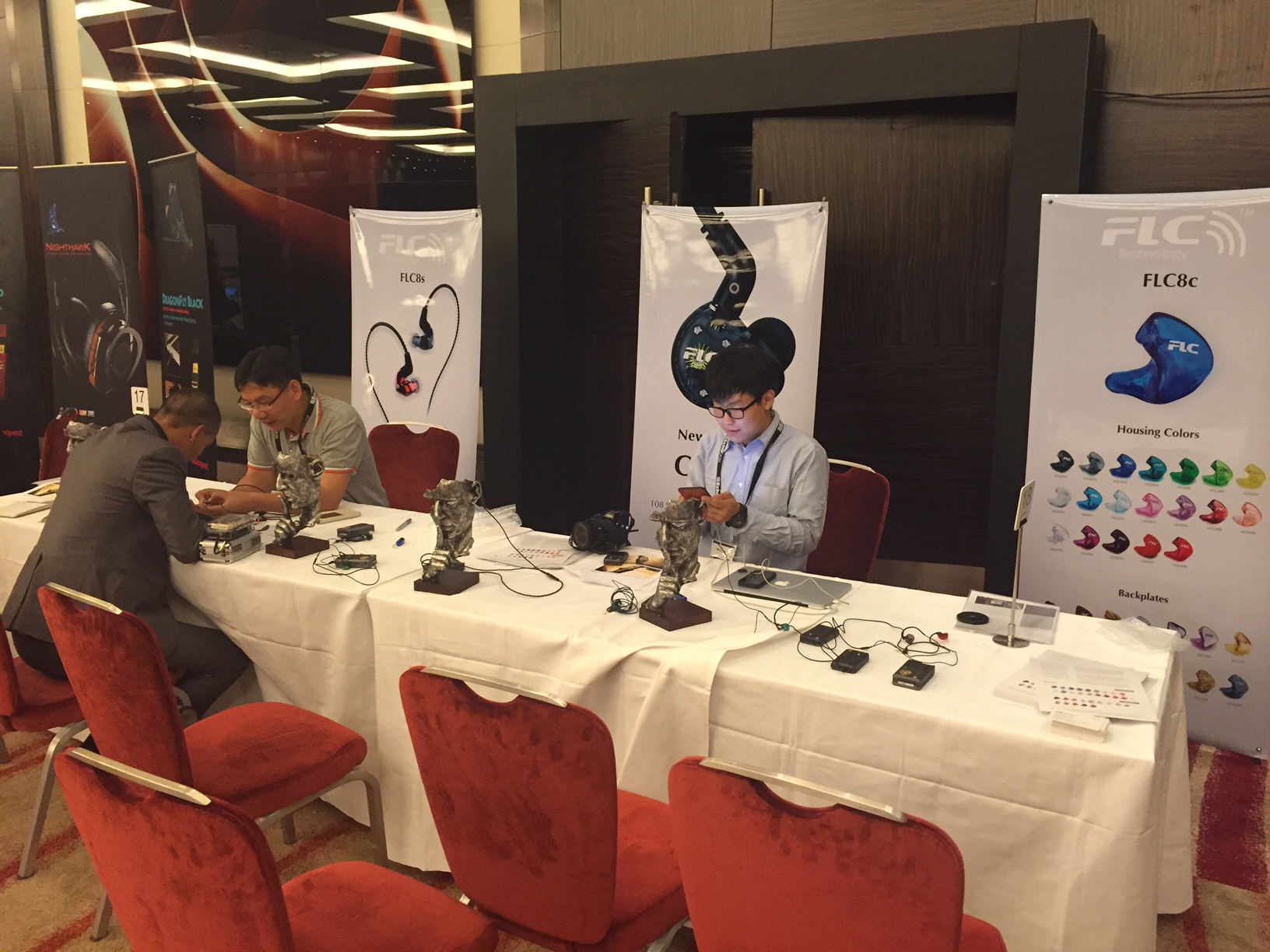 FLC is basically an IEM and custom IEM manufacturer located in China. The FLC 8s is highly praised with its 36 different tuning/signature combinations. FLC is now providing a brand new in-ear monitor called Celeste. The new monitor has four balanced armature drivers and one dynamic driver; it is simply hybrid. In general, the Celeste that we tested had a V-shape sound with sparkled treble notes and full low end.
Cavalli Audio: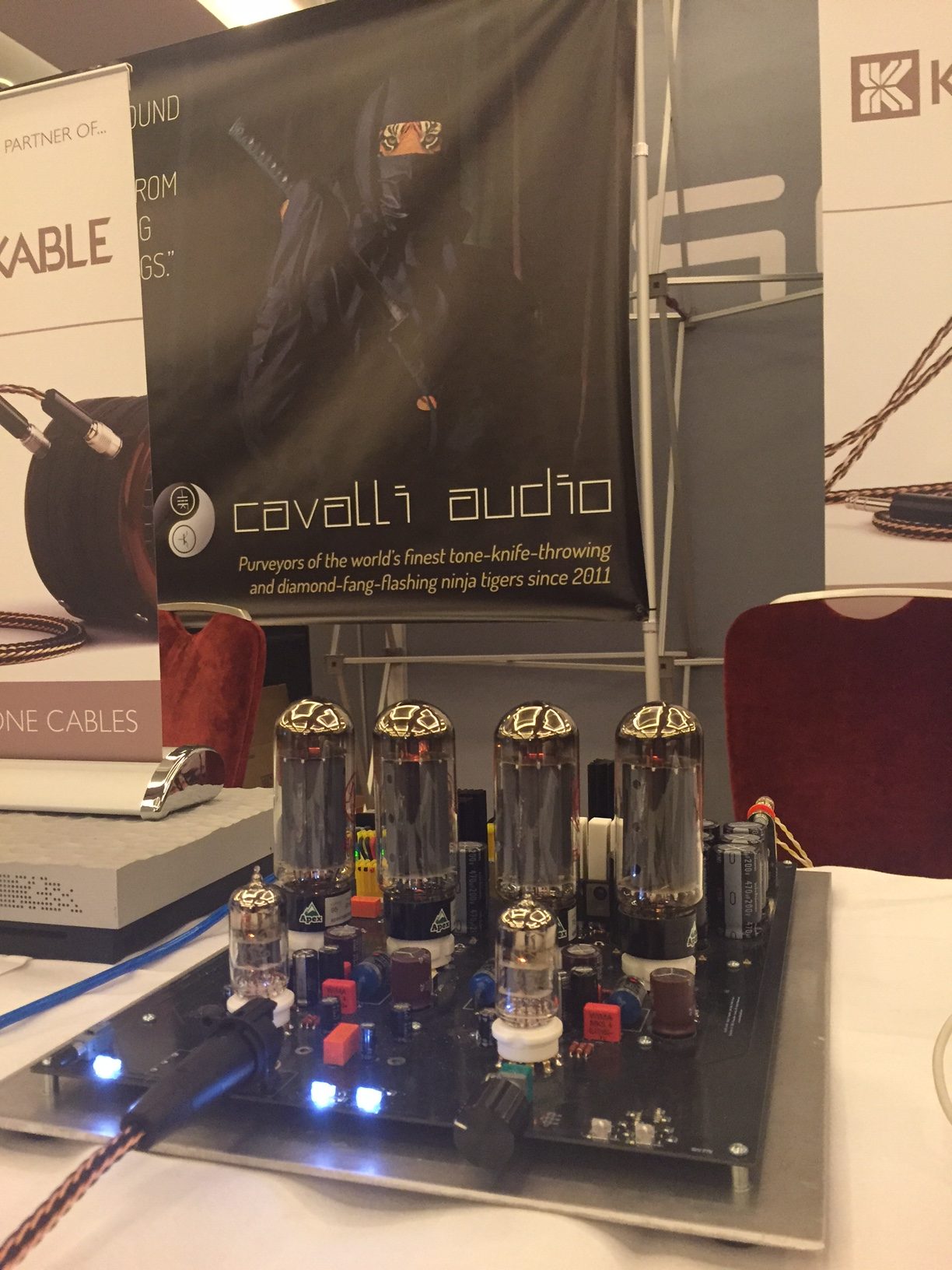 Cavalli Audio is known for high quality amplifiers such as Liquid Carbon and Liquid Crimson. Cavalli presented Liquid Gold, Liquid Carbon, and a prototype amplifier at CanJam London. The latest prototype ''Liquid Tungsten'' is a tube amplifier that has a warm and musical signature. It has four main tubes and two small tubes. Basically, Tungsten is the flagship of Cavalli Audio.
Chord:
Chord, a British company, presented the Mojo, the Hugo, the Hugo TT, and the Dave at the show. The Dave,
previously reviewed by Frank Iacone
, was the star of Chord's  booth. It sounded quite natural and had  impressive layering. It is a clear improvement over Hugo. The built quality was also quite good and driving power was strong.
Custom Art: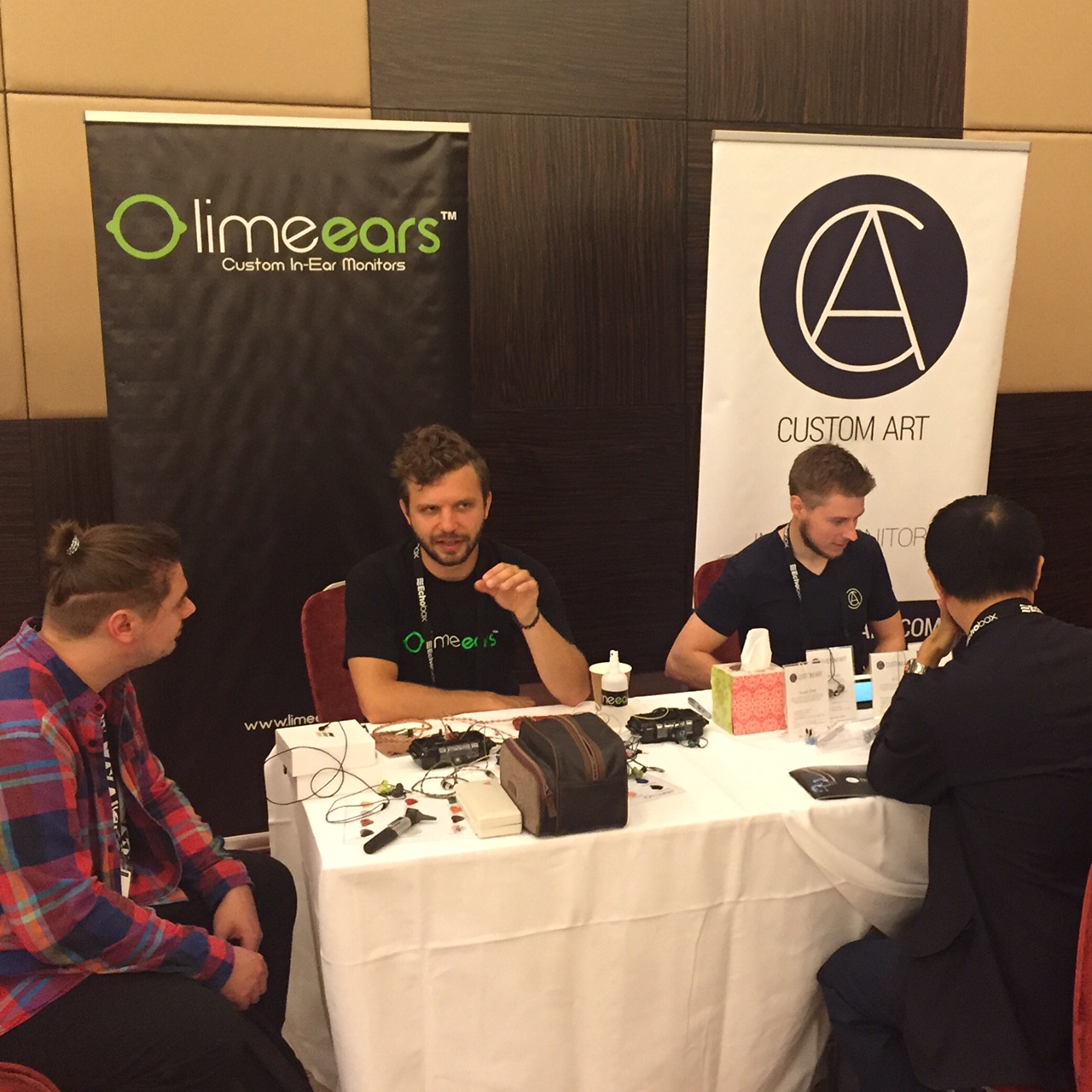 The Custom Art is an in ear monitor manufacturer from Poland. Attendees were able to listen to the full line-up of the company including a new prototype called ''Flat Impedance Balanced Armature Earphone'', shortly FIBAE. We tested this new design in a universal shape. Although it creates a slightly change in sub-bass region, overall signature seemed to remain the same.
Echobox: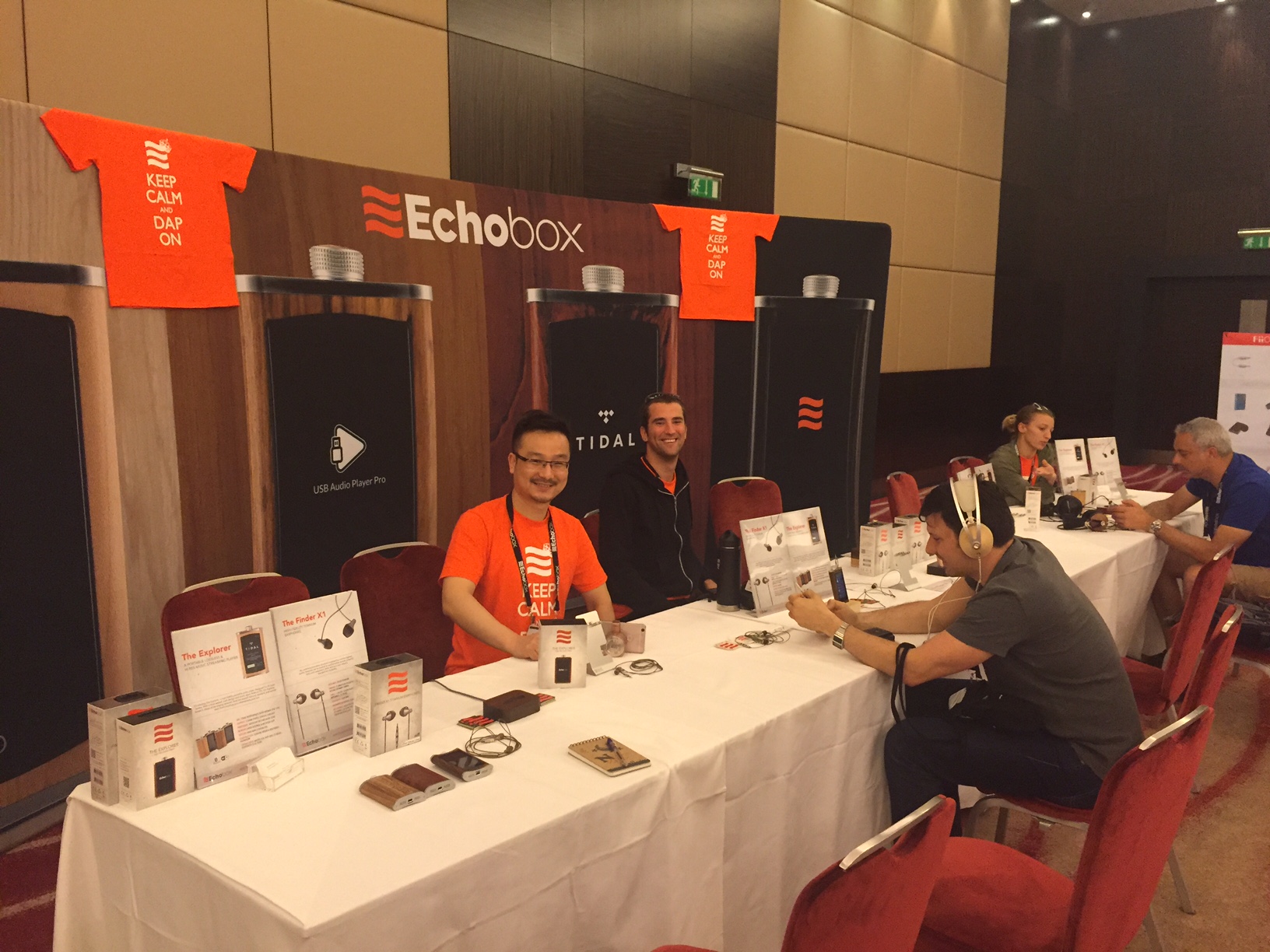 This company is the founder of Explorer DAP that provides streaming music. The Explorer has a good-looking shape and a musical sound. Except the software, which needs to be improved, the overall build quality was very good. In addition, we tested Finder X1 Titanium IEM at CanJam London. Finder X1 was an airy sounding unit with prominent highs and had a good synergy with Explorer DAP.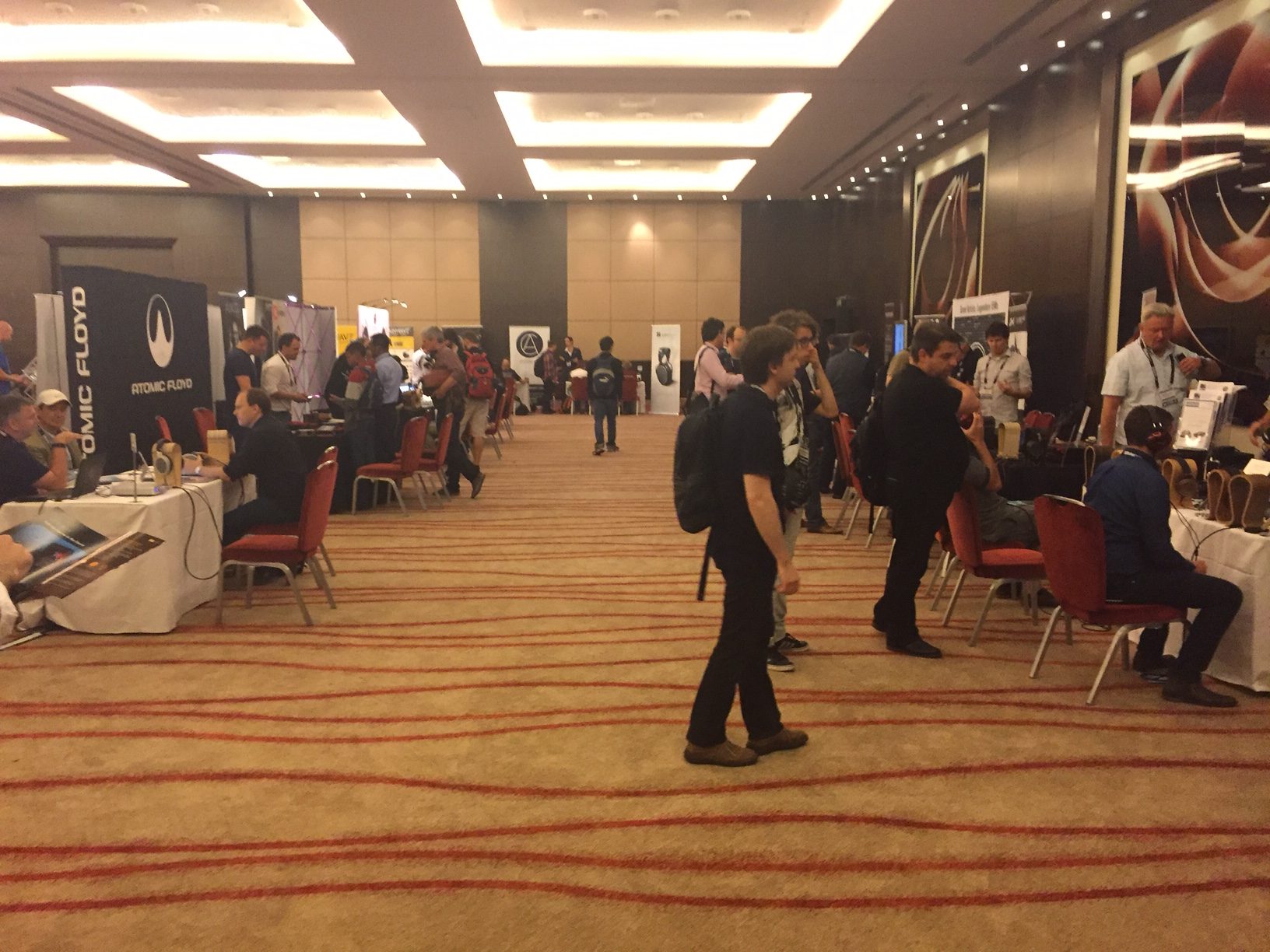 FIIO:
Fiio is a Chinese company that provides fine solutions for reasonable prices. The company already has a high reputation among audiophiles. Fiio was at CanJam and we were able to test the X7 DAP with medium powered amp. It is a more ''reference'' unit than the previous Fiio DAPs and clearly better than X5ii. Also, X5 allows us to change the amp section in accordance with pairing.
Focal: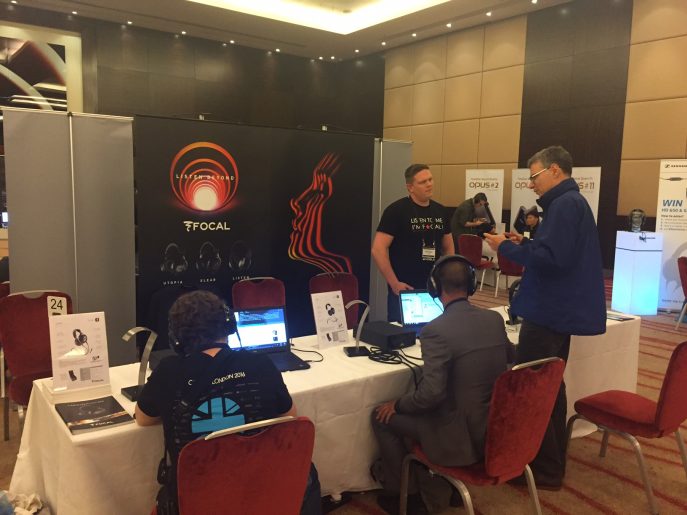 Focal is one of the most successful manufacturers in the high-end sector. Focal produces loudspeakers, car and home audio systems, and headphones. It was at CanJam London to display Elear, Listen, and the flagship Utopia headphones. The Listen is an entry-level product and is priced at 249 USD. The Elear is a mid-tier unit and is priced at $999 USD. The flagship Utopia is a reference-sounding unit priced at $3999 USD and has 40mm beryllium drivers as well as a lambskin leather headband.
Hifiman: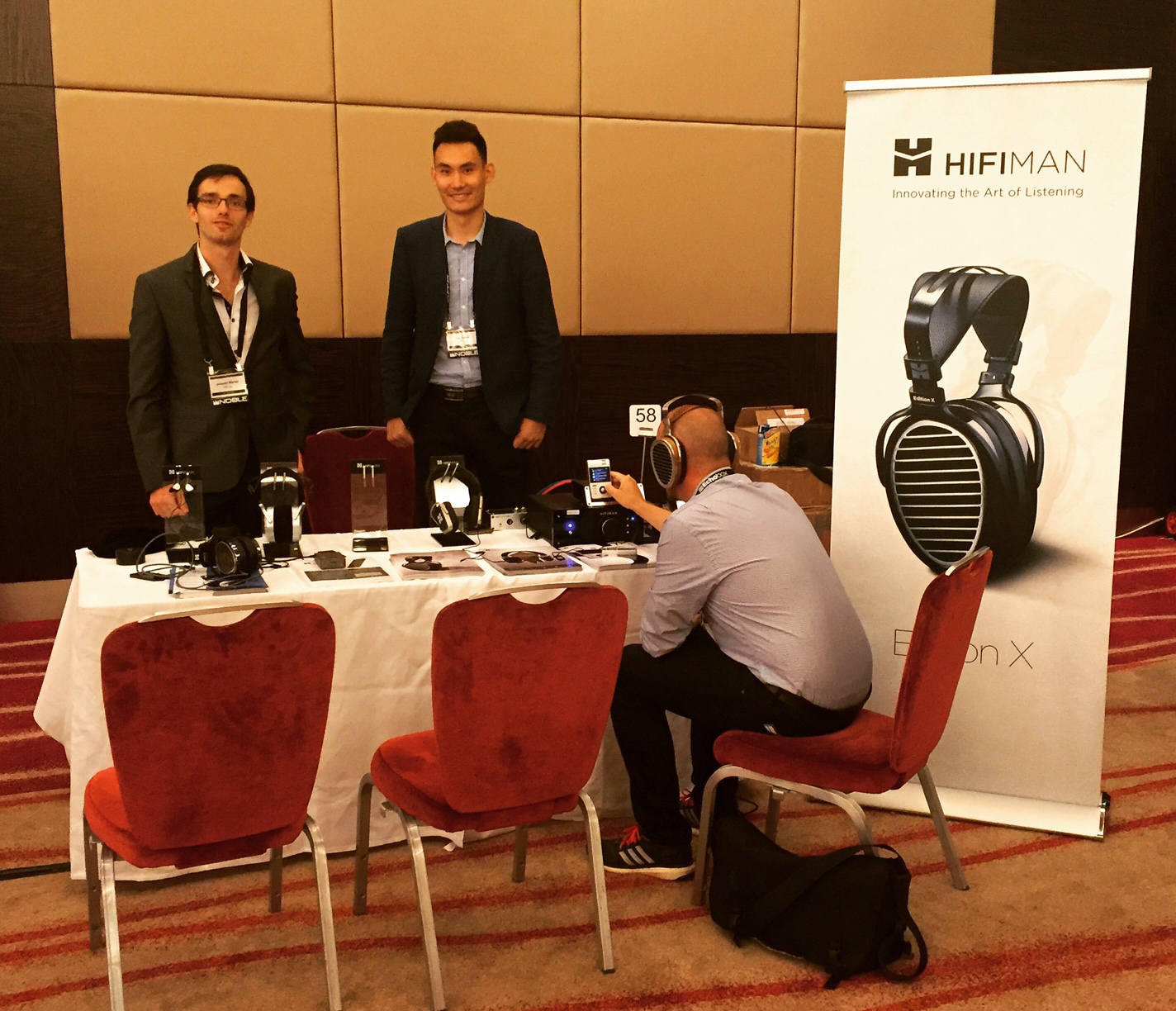 Hifiman is always bringing high quality products  to the community. HE1000 was one of the most attractive headphones at the event. It was connected to EF6 amplifier and 901S dock. We had the opportunity to test this combo. Its decay and attack is quite fast and natural with an impressive depth feeling. Besides this combo, Hifiman presented Edition S, Edition X, HM802, RE1000 universal, and HE400s at the show. ————————————————————————————————————————– The event report to be continued in the part two…