My second days of CanJams are always exciting and usually give me more time to speak with members of the community and vendors attending. The last two CanJams have had excellent Sunday traffic with members and different faces attending. The London show is my first international show that I have covered personally. Once again, our special show sponsors are the ones who make our coverage possible. Walter Liederman owner of Underwood Hifi, our sponsor, made it possible for me and Sleepyone to provide coverage of CanJam London 2019. Knowing Sleepyone for over 10 years through the community, this is my first time hanging out with Freddie and for that, I am grateful that Walter made our London Adventure possible.
The people in the UK are outstanding and hospitable. I was treated to Europeans from all over Europe, all different nationalities and was appreciative of the hospitality from hotel clerks, members, and cab drivers. England is a country internationally known for their immigration policy and it was exciting to meet and chat with the UK Headfi.org members, many who knew my writing and review history, and meeting some international distributors in person was another exciting time. This is our final report of CanJam London 2019 and we will be back for 2020.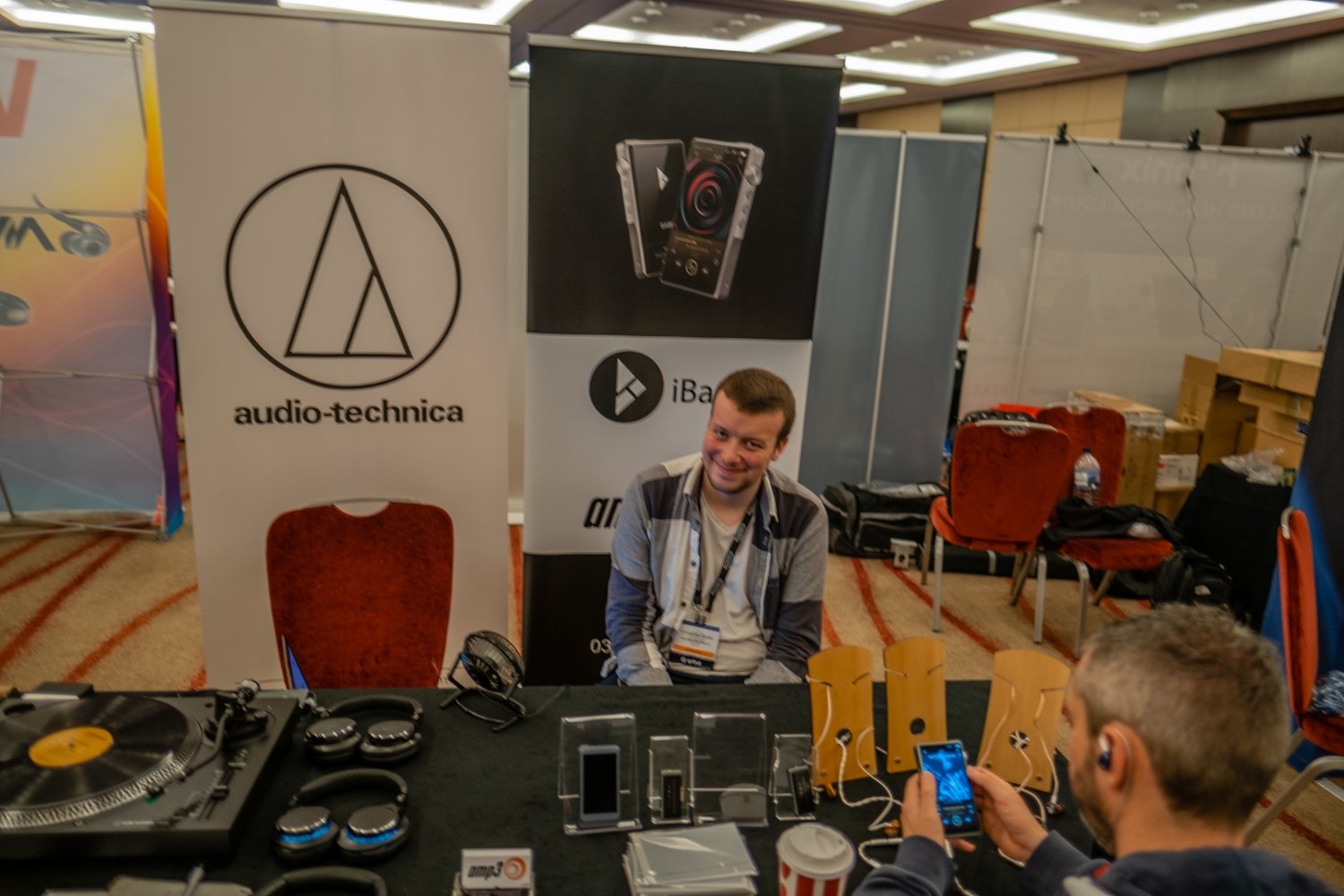 Chris Laidler Office Manager from AMP3, a UK online retailer, was showing Audio-Technica products as well as Digital players from Cowan and Astell & Kern, shown below with UK pricing.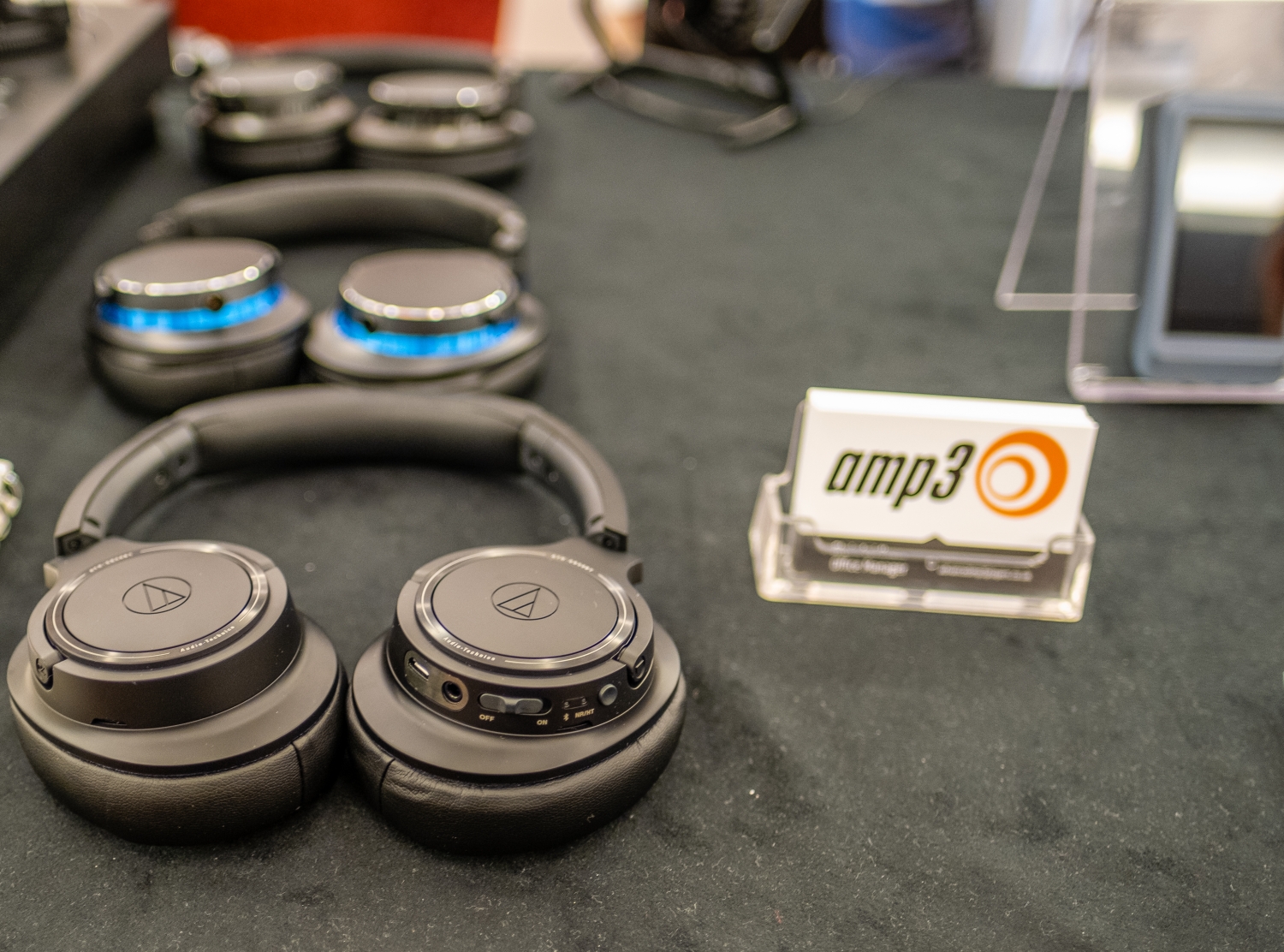 The Audio-Technica ATH-MSR7b High Res Portable Headphones was on display for 219 pounds. Chris also had the AK Ultima SP1oooo Music player in Lapis Blue, as well as, the Cayin reference N8 Master Quality Digital Audio Player. Both payers were exceptional and brought reference level listening to the Audio Technica headphones. Am3 carries the entire reference line from Audio-Technica and their website is linked with the digital players below: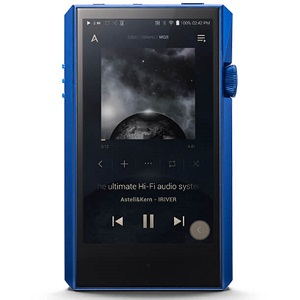 Astell & Kern A&Ultima SP1000M Music Player – Lapis Blue £1,999.00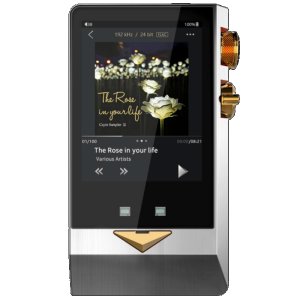 Cayin N8 Master Quality Digital Audio Player £2,599.00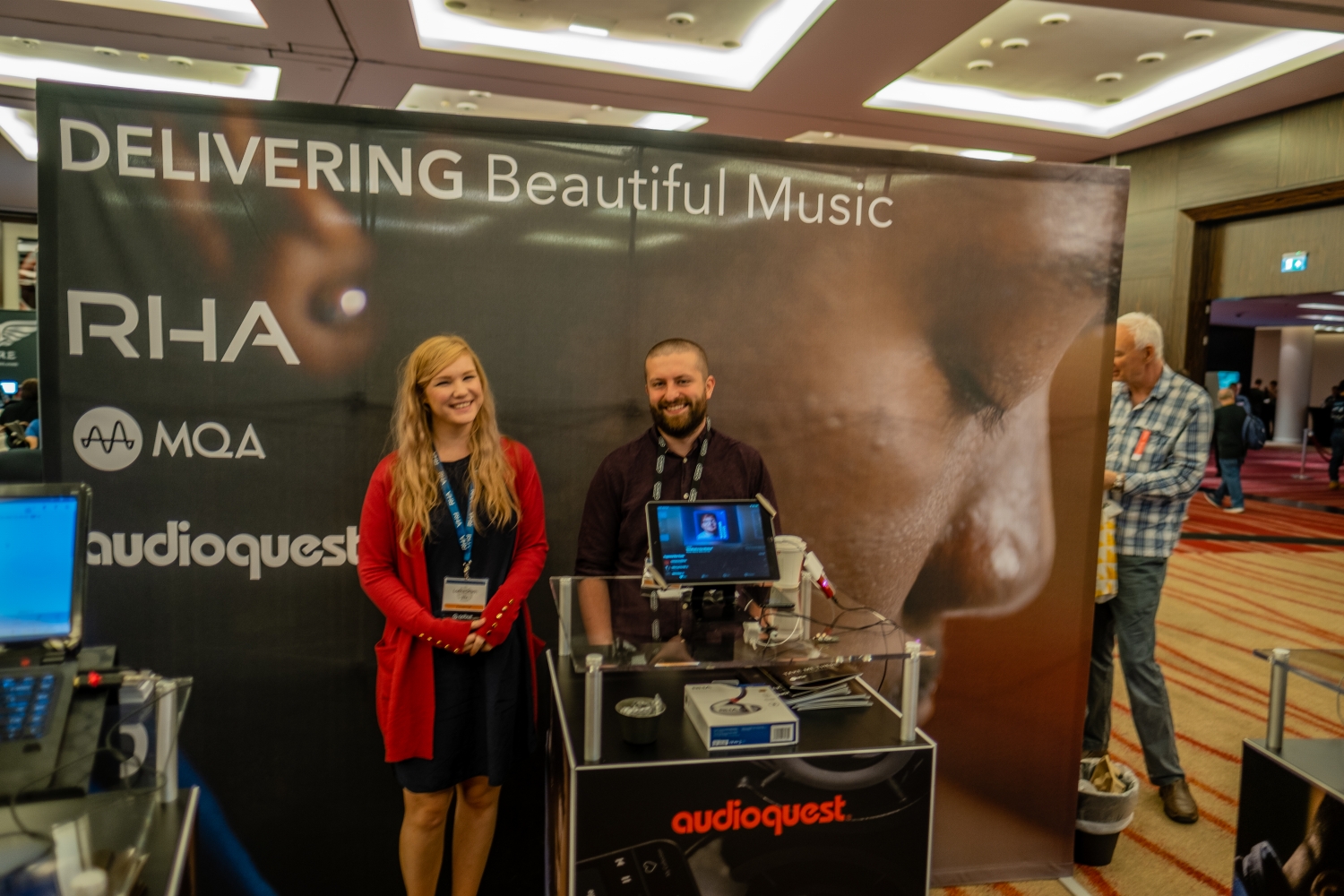 Lorna Smith from RHA Acoustics made the trip from Glasgow Scotland. The entire RHA line has been updated yet the prices remain competitive.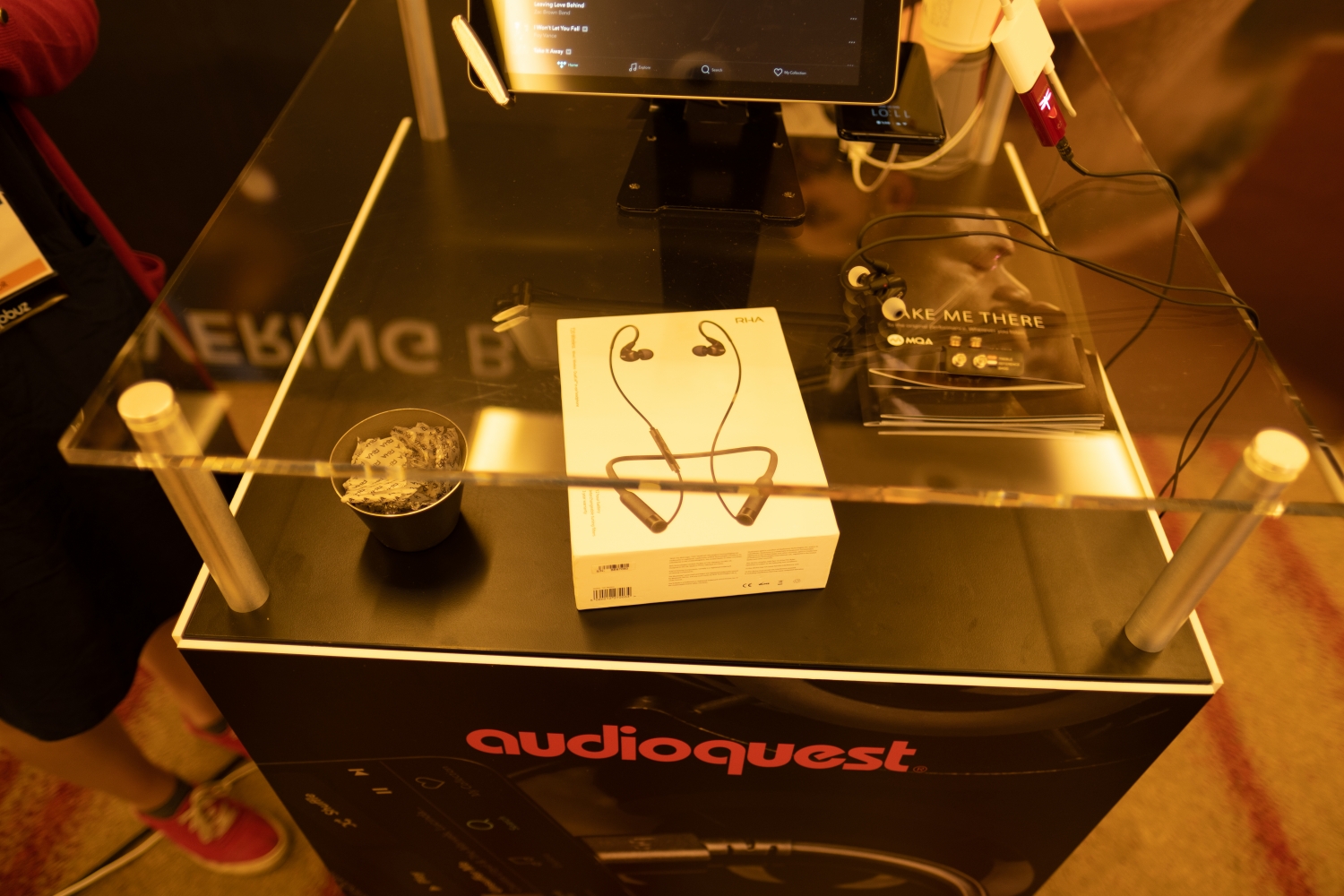 The RHA T20 Wireless combines signature technologies in a portable tunable in-ear monitor. The dual-coil drivers also include bass and treble boost with interchangeable tuning filters. The casing is stainless steel for durability and has 12 hour Bluetooth with high fidelity aptX, a 3-year warranty and comes standard with comply tips. Priced at $249 US, this is a feature-packed IEM and one of the best values.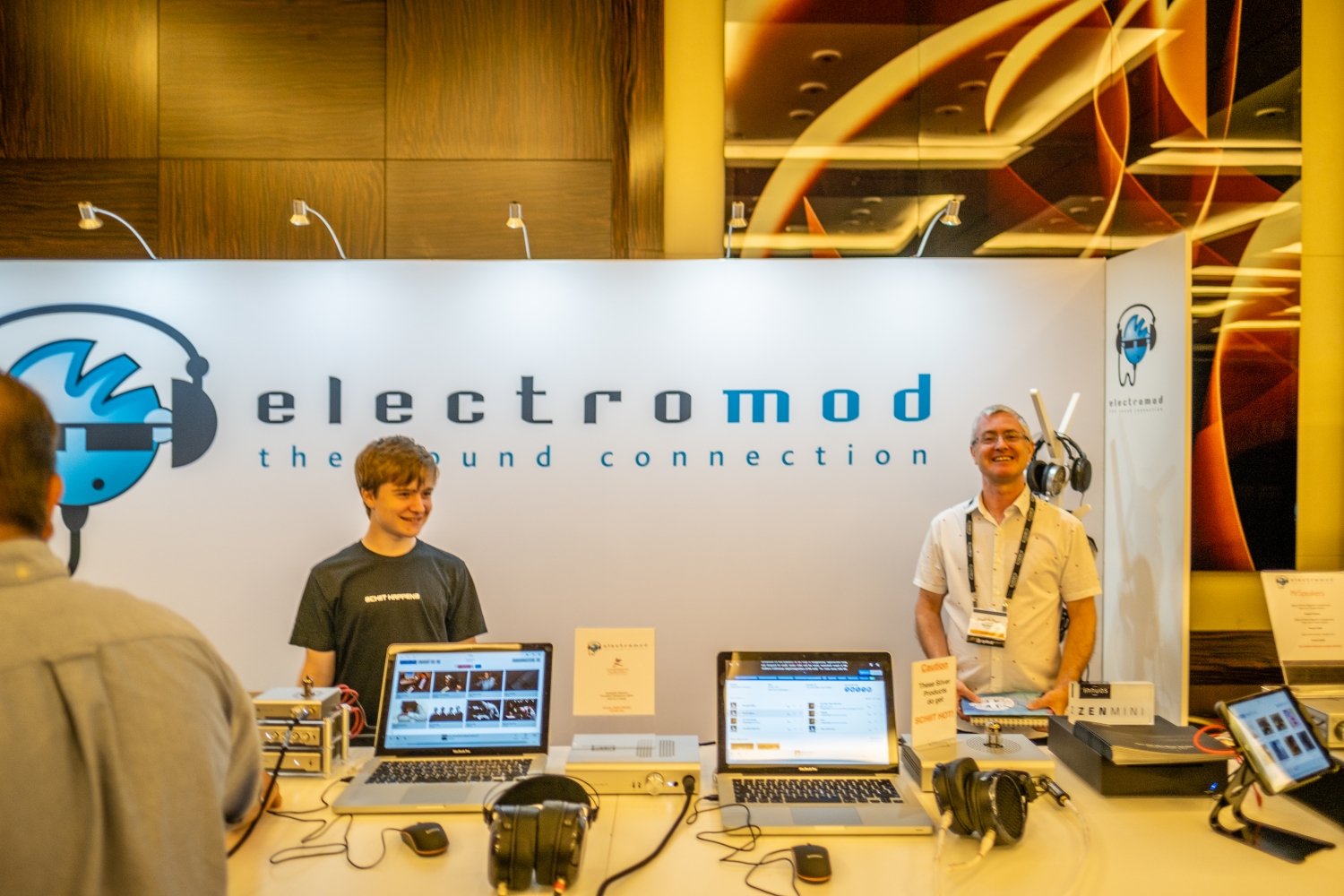 Mark and his company electromod were present. I have come to know Mark over the years and consider him a good friend. Mark and his son were busy the entire weekend. The booth was showing the products that Mark distributes in the UK. The Schitt line of products was on full display showcasing the MrSpeakers ETHER 2 £1900 planar reference headphone paired with the Ragnarok 2 priced at £1,400 offering uncompromised musicality. The entire line of MrSpeakers and Schiit is available for purchase at Mark's website http://www.electromod.co.uk. Cabling from Synergistic Research is also available at Mark's online store. Representing the finest products in the high-end for personal listening you will get excellent and honest advice from an industry veteran who only sells high quality products.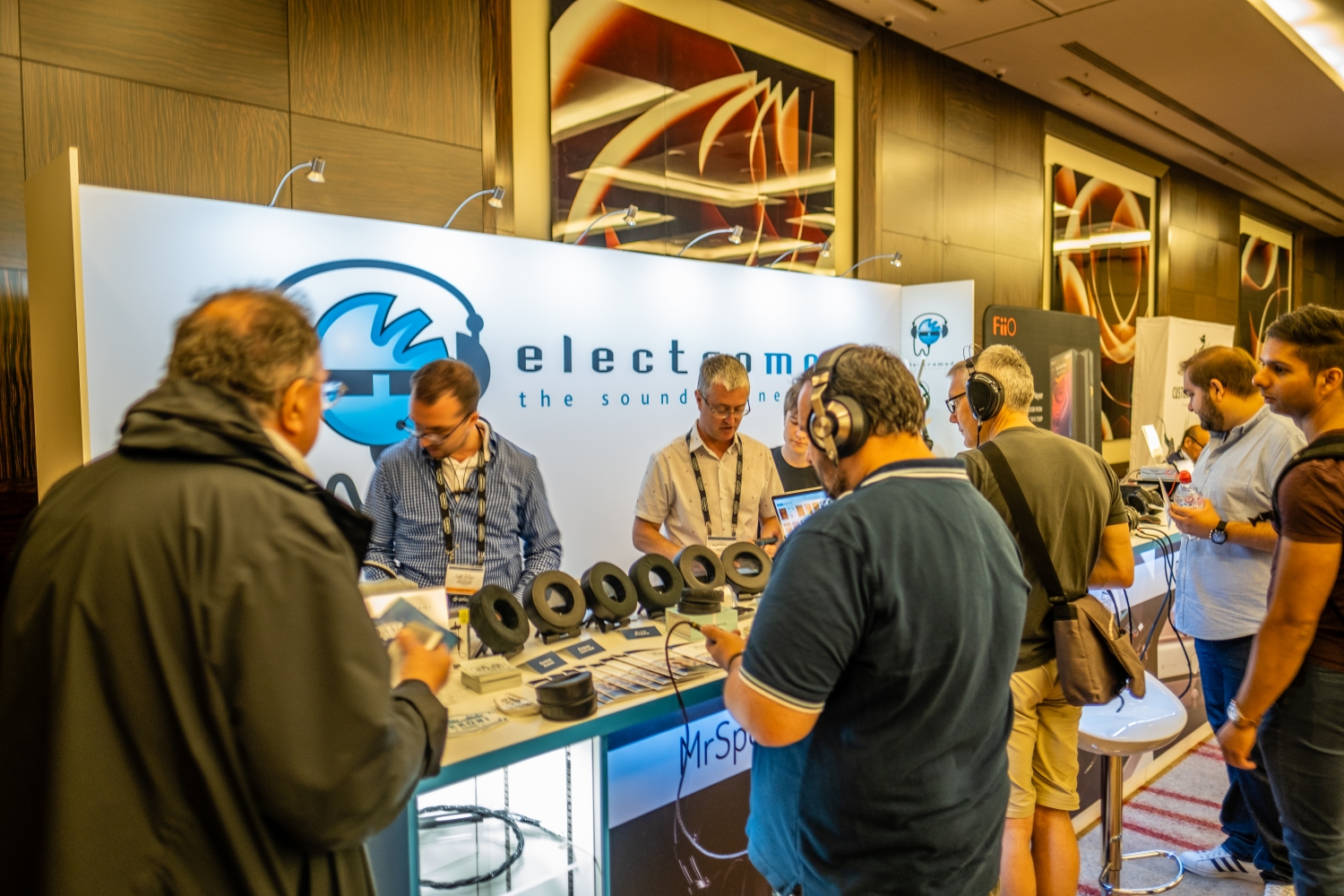 Sam Roney National Sales Manager from Dekoni was on hand and UK headphone lovers were buying both the Dekoni pads and tips distributed in the UK by electromod. If you looking for the best in ear pads or other personal audio products give Mark and his team at electromod a call.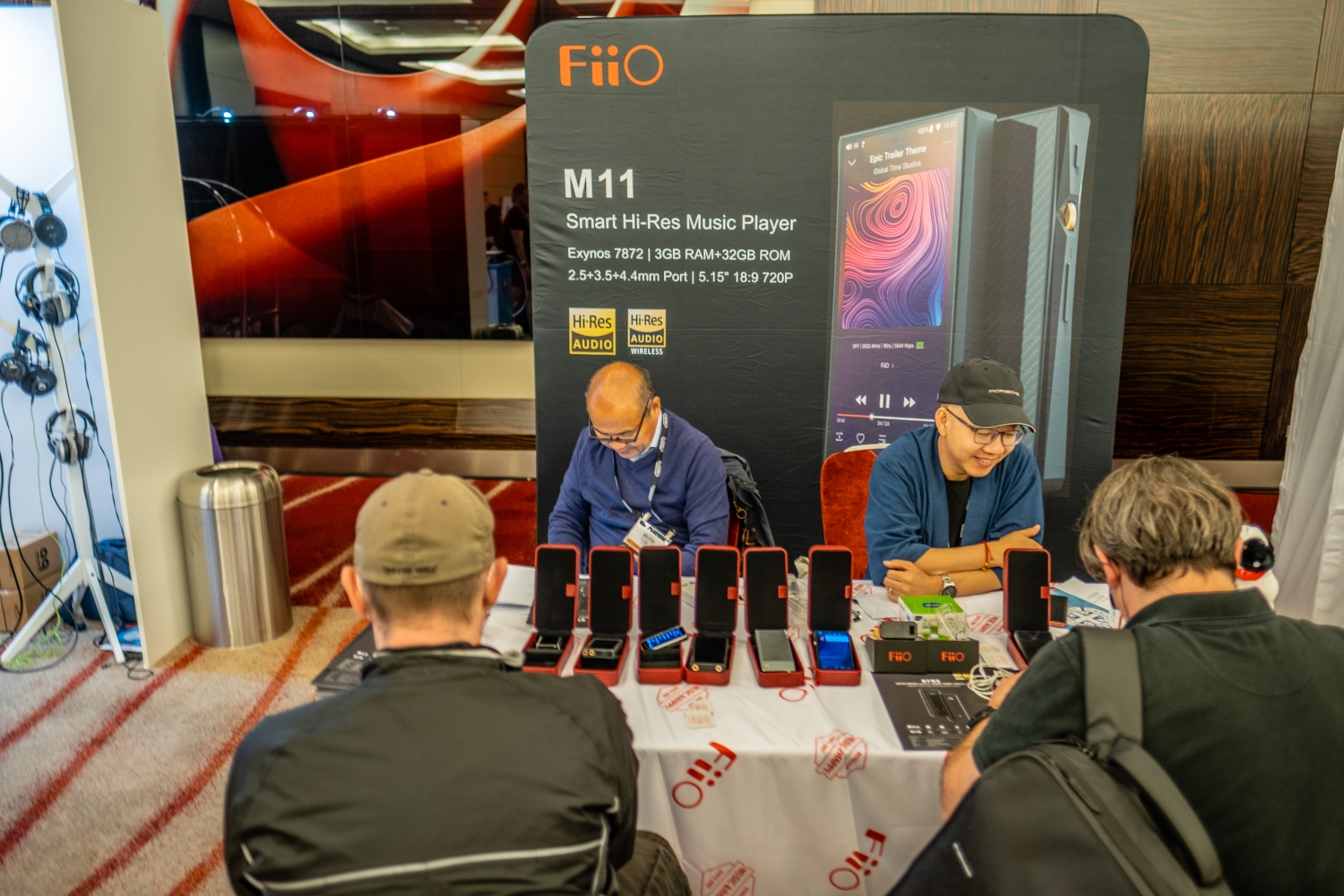 Fiio was showing their line of music players and the M11 was on display. Priced at $499 US this remarkable featured-packed DAP sets the new benchmark for portable digital players. Offering the latest in Bluetooth connectivity and dual wifi the M11 brings music on the go to the enthusiast. The dual AKM AK4493 DAC chips are the latest that offer PCM conversion up to 384 kHz and does Native DSD 256. The 32GB internal storage, USB C connectivity, and 13-hour battery life make this a complete package and the sound was excellent for the price point – Truly awesome sound!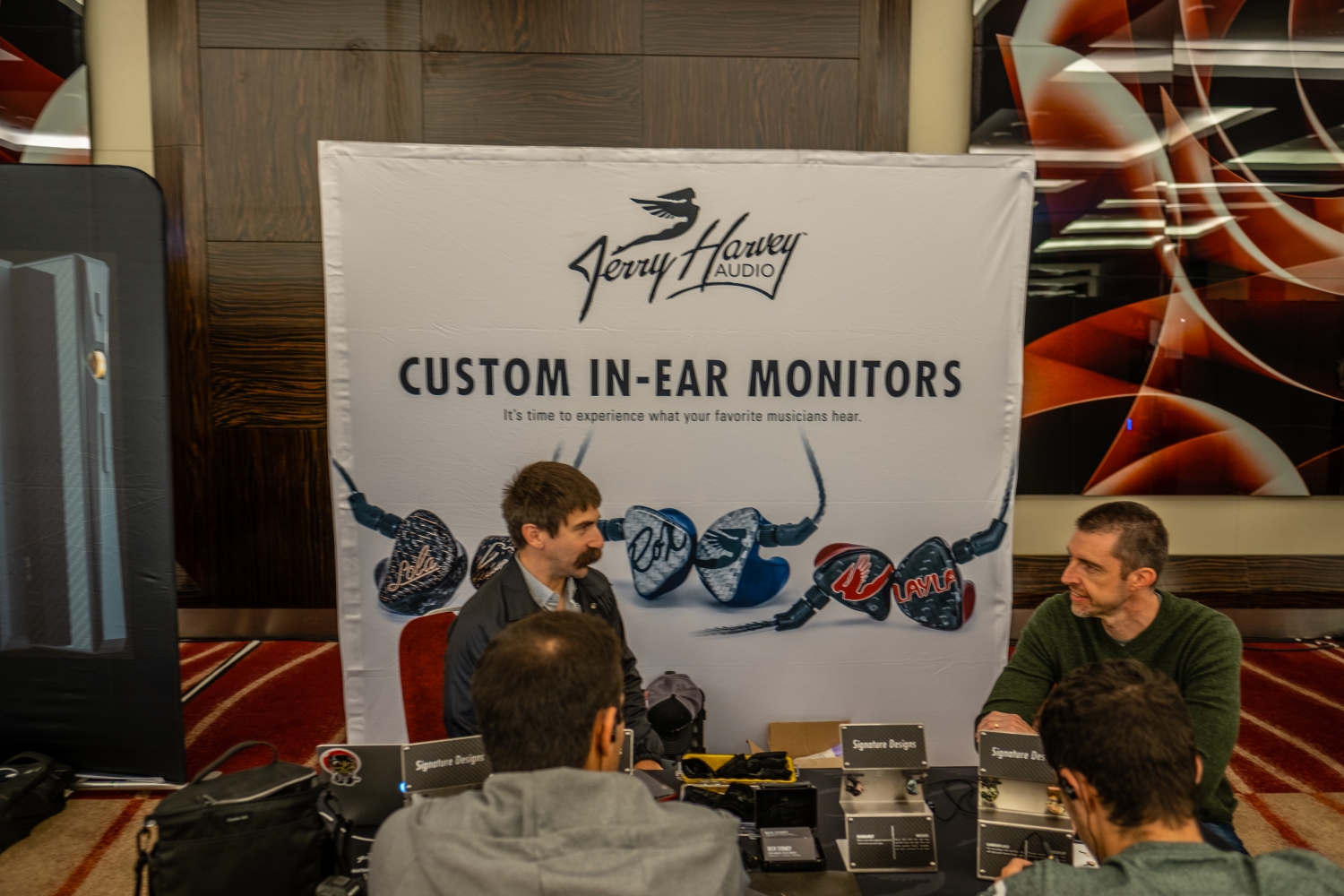 Jerry Harvey Audio, one of the world's greatest manufactures of custom in-ear monitors for music professional and enthusiast, were showing their custom designs. While the customs series had no new entries for 2019, the prices ranged from $599 for the JH-3 XPro and audiophile favorite to the world-class reference Layla ($2725), the reference model designed to bring instruments into the room. The sound is exceptional and often used by music pros on stage and in studios, and also for the personal audio enthusiast who wants the finest in music reproduction from one of the world's greatest designers.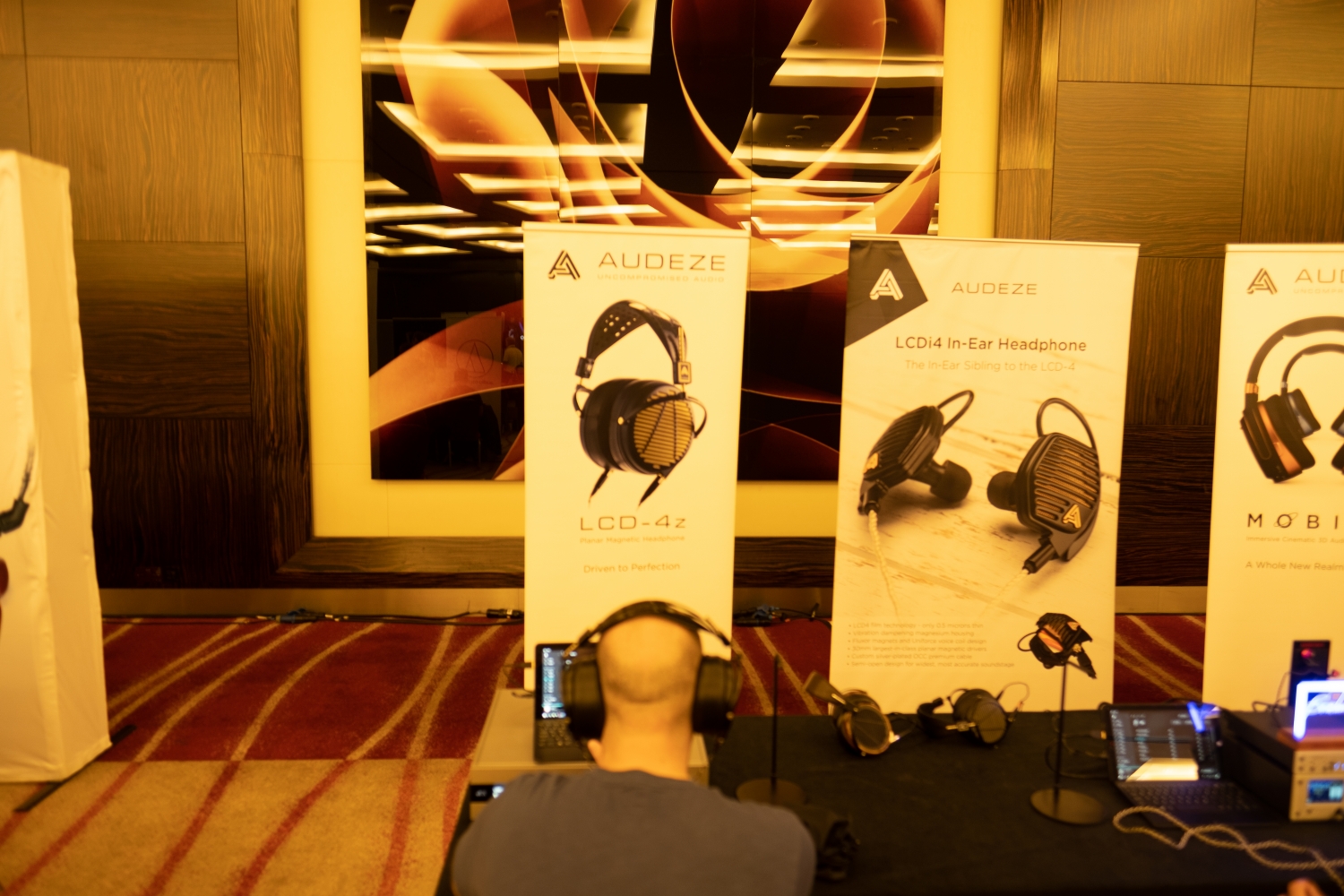 The Audeze booth was busy as London enthusiast flocked to the booth to hear the best in planar designs from Audeze. The LCD-4Z maintains the sound of the LCD-4 with better efficiency and a new lightweight magnesium housing which is more comfortable and appealing. Priced at $3999 they are a true reference headphone that still incorporates the 200-ohm driver and makes no compromise in sound reproduction. The LCD-i4 in-ear monitors priced at $2499 was a Headphone.Guru's product of the year in 2017 when released. The planar design makes portable planar listening come to life. One of the very best in musical reproduction the LCD-i4 in-ear monitors takes portable listening to another level.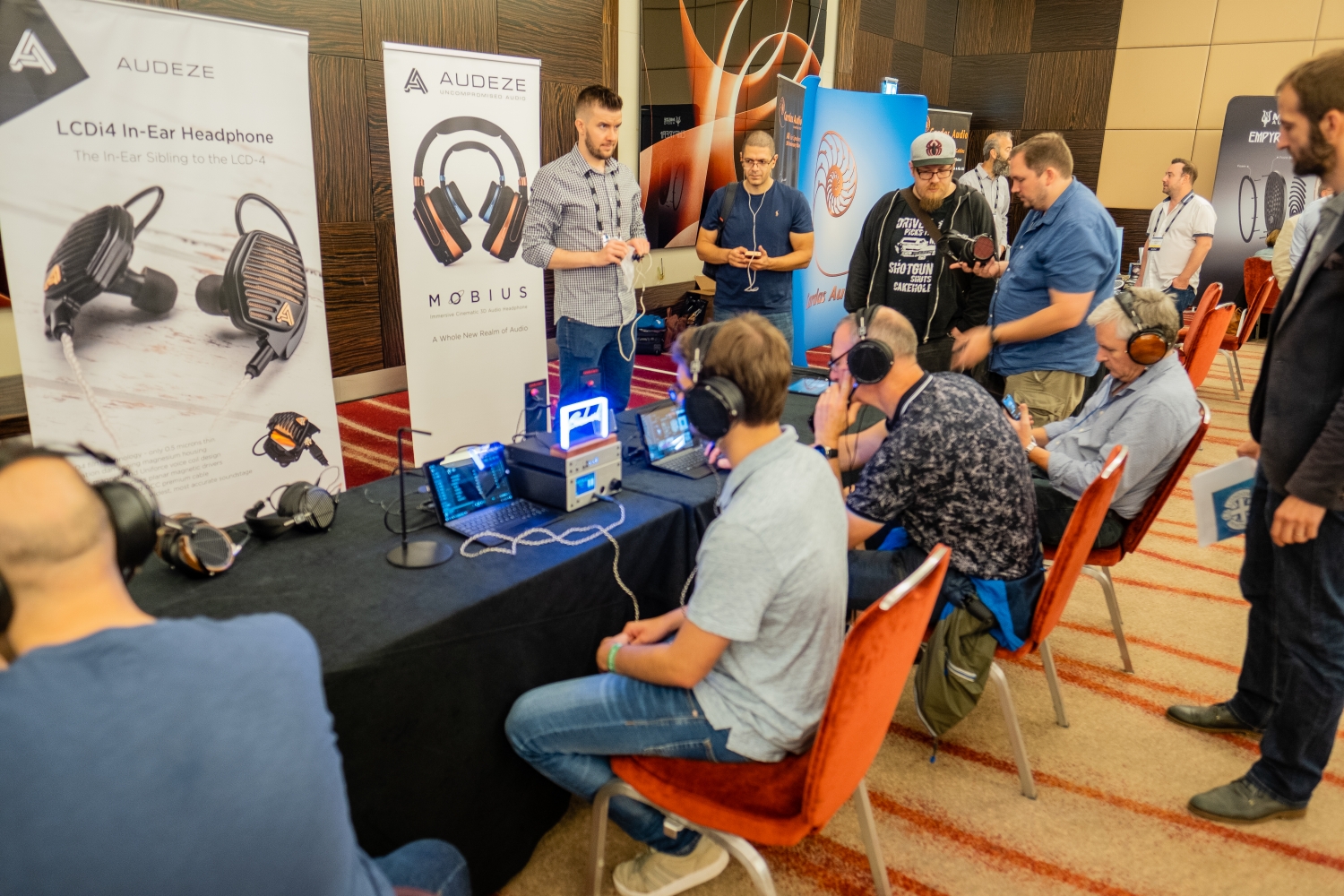 Listeners were auditioning the entire lineup from Audeze and the booth had listeners listening to all of the phones with lines backing up on Saturday. The $399 Mobius, designed for cinema and gaming is a worldwide hit for gaming enthusiast as well as movie lovers. The Mobius takes gaming and movies to the next level and creates a new experience for gamers and movie lovers alike.
Conclusion:
This wraps up my first international coverage of CanJam Global. Thanks to all who helped make this show a reality. Jude Mansilla and Ethan Opololian are producing the best personal audio shows worldwide. Attendance records are getting bigger and new product introductions at all the CanJams makes this an exciting show that everyone who loves personal audio needs to experience. Thanks to Underwood HiFi for helping to make this a reality and see you all in Shanghai!