Though towards the end of the year rather than at the beginning, Rocky Mountain International Audio Fest and the CanJam contained there within does seem like the main event, and CanJam at RMAF 2018 is no exception to the rule. Thanks to the generosity of our good friends Ray and Nate at Kimber Kable, Headphone.Guru is able to bring you in-depth coverage in five parts by Lee Shelly, Eric Neff and myself.
Attendance at the show was good, and the pace was brisk as there was nary an empty chair at any table nor in any room, I entered. In keeping with a show of this prestige, there were plenty of special events and new product launches to keep the Personal Audiophile entertained.
PSB, NAD, Bluesound
The show began for me at 9:30 A.M. on Friday with a special live MQA streaming performance by Jazz vocalist Zara McFarlane at RAK Studios in London. The performance was reproduced using Bluesound networking components such as the Node 2i Wireless Multi-Room Hi-Res Music Streamer ($499 USD) and the Vault 2i Hi-Res Network Hard Drive CD Ripper and Streamer ($1199 USD) and played back on NAD electronics and PSB loudspeakers. All you had to do was close your eyes and the performers were in the room with you. This led me to go visit the PSB, NAD and B&O Play booth down in CanJam to see their exceptional PSB M4U 8 Wireless Active Noise Cancelling Headphones ($399 USD), one of the more unique ANC systems as activation does not change the tonal balance of the headphone, as well as the NAD Viso HP70 Wireless Active Noise Cancelling Headphones ($399 USD) also designed by Paul Barton to produce that signature NAD sound, and finally the amazing M4U TW1 wireless IEMs ($149 USD).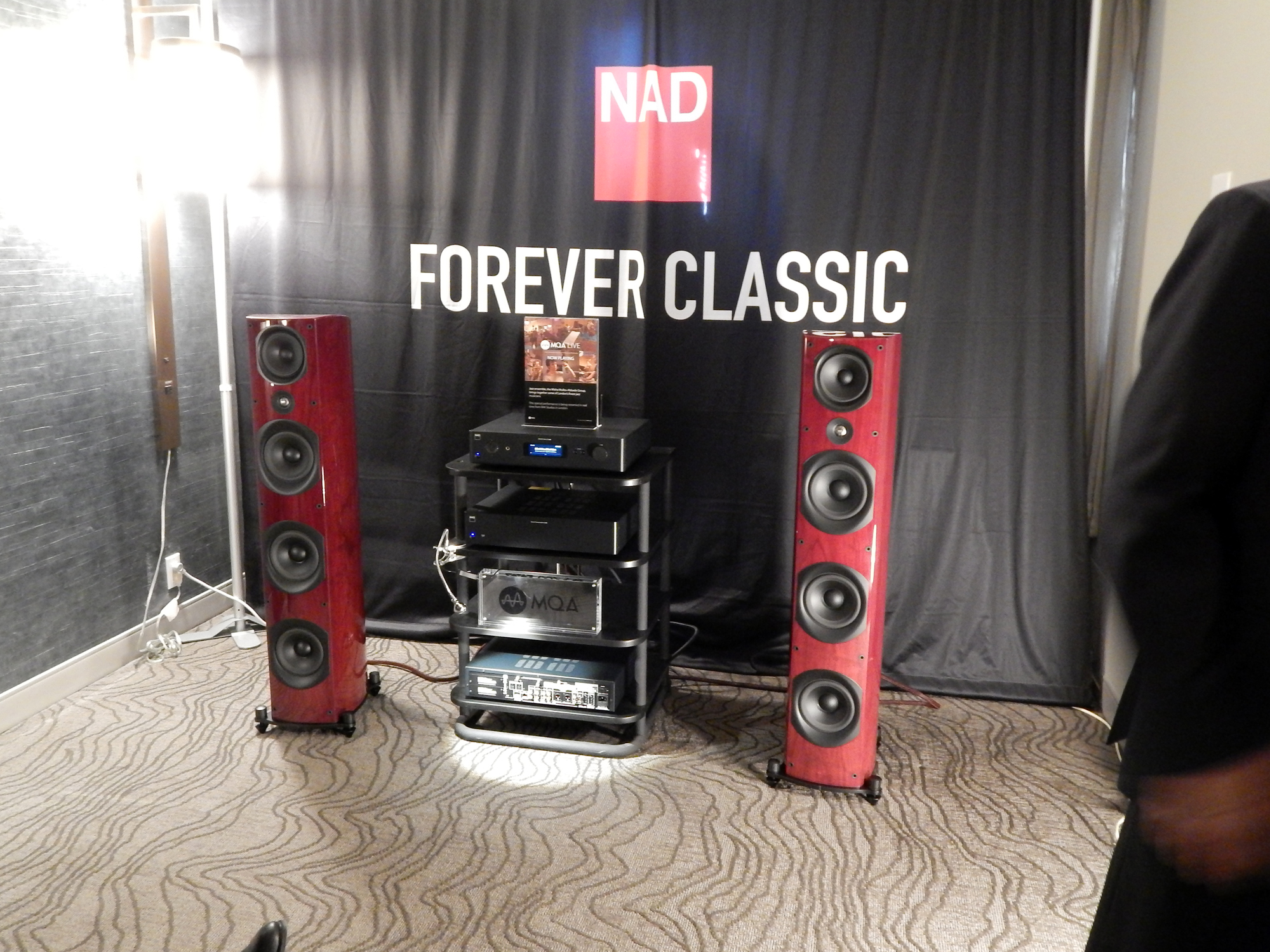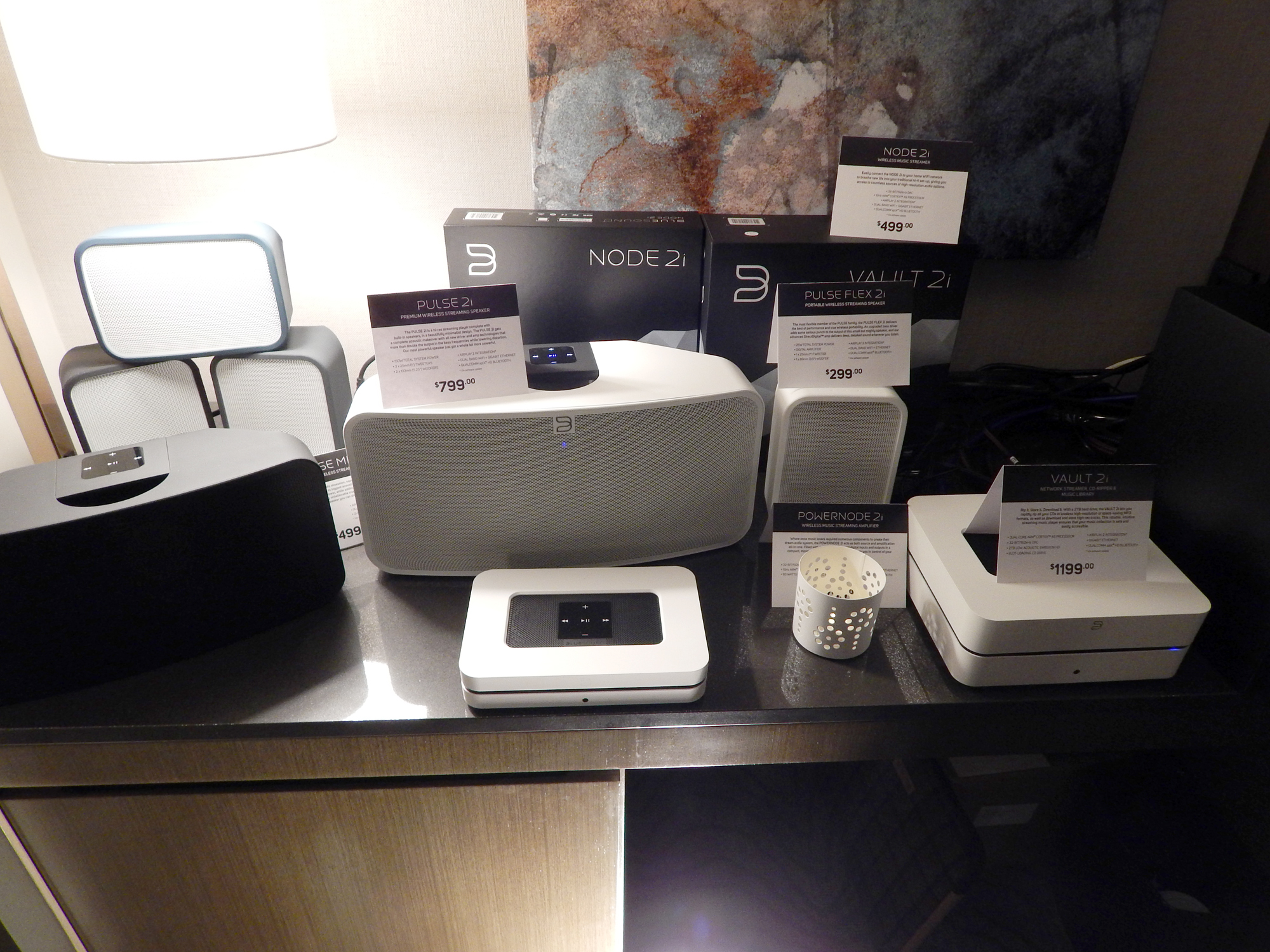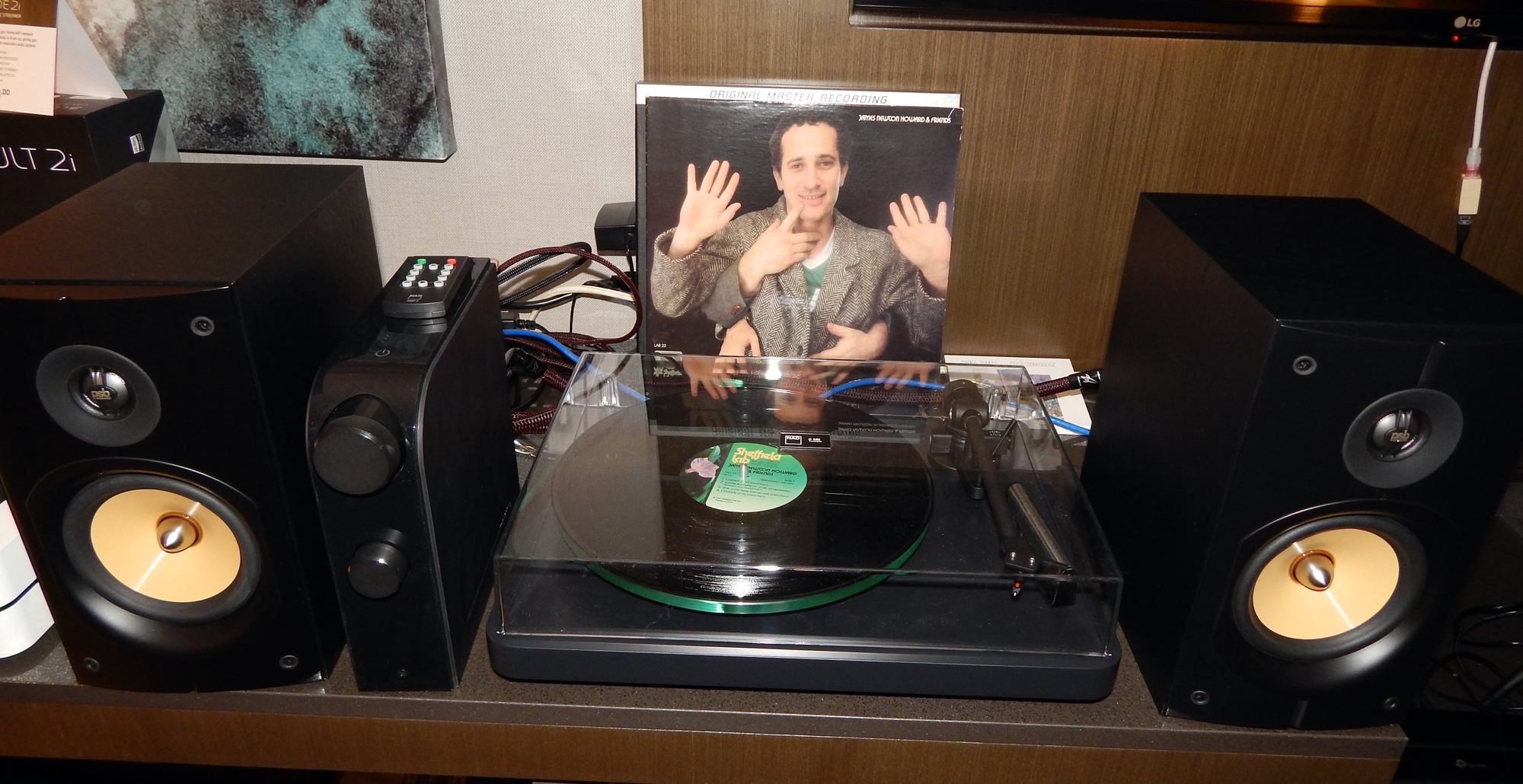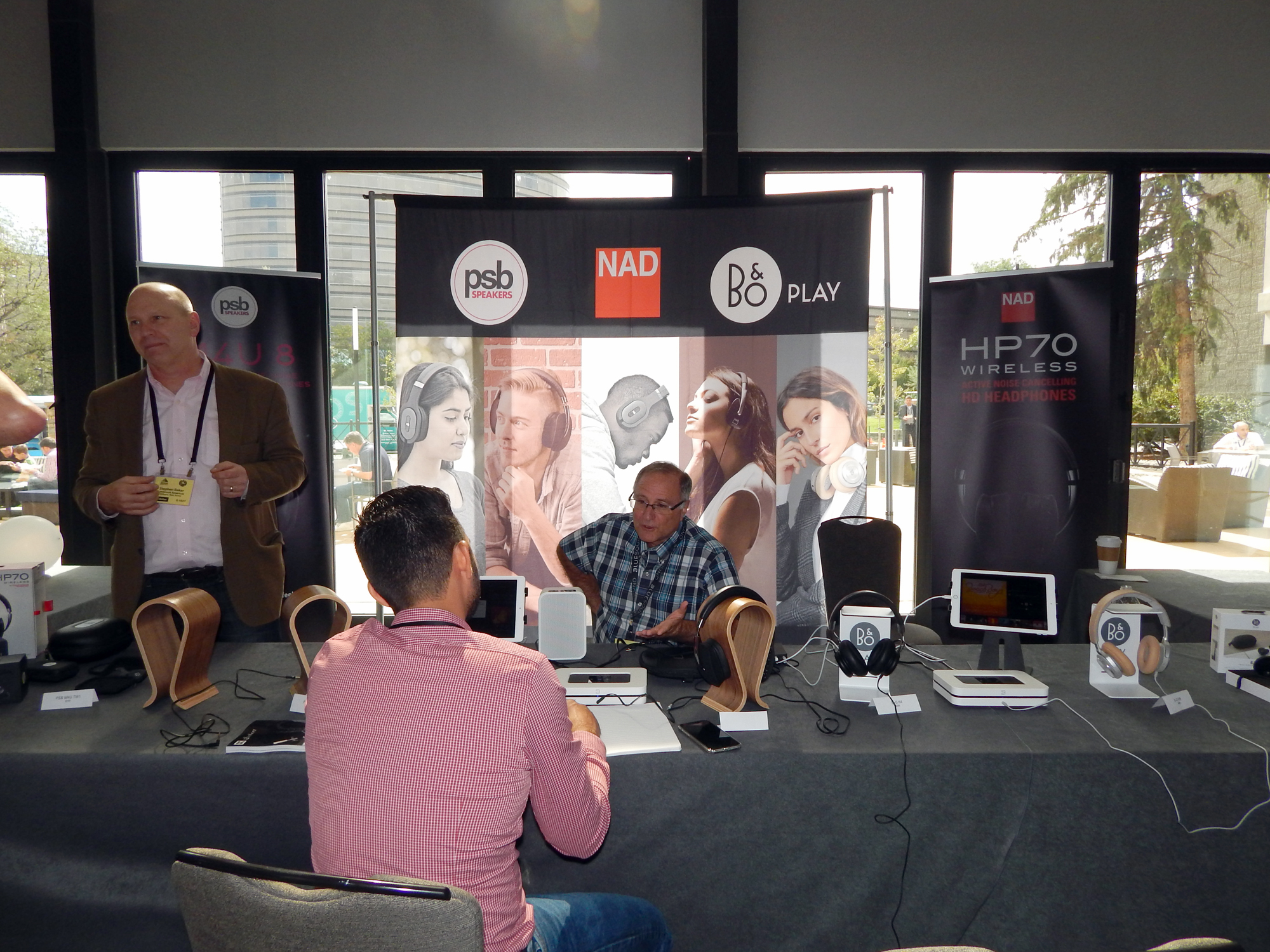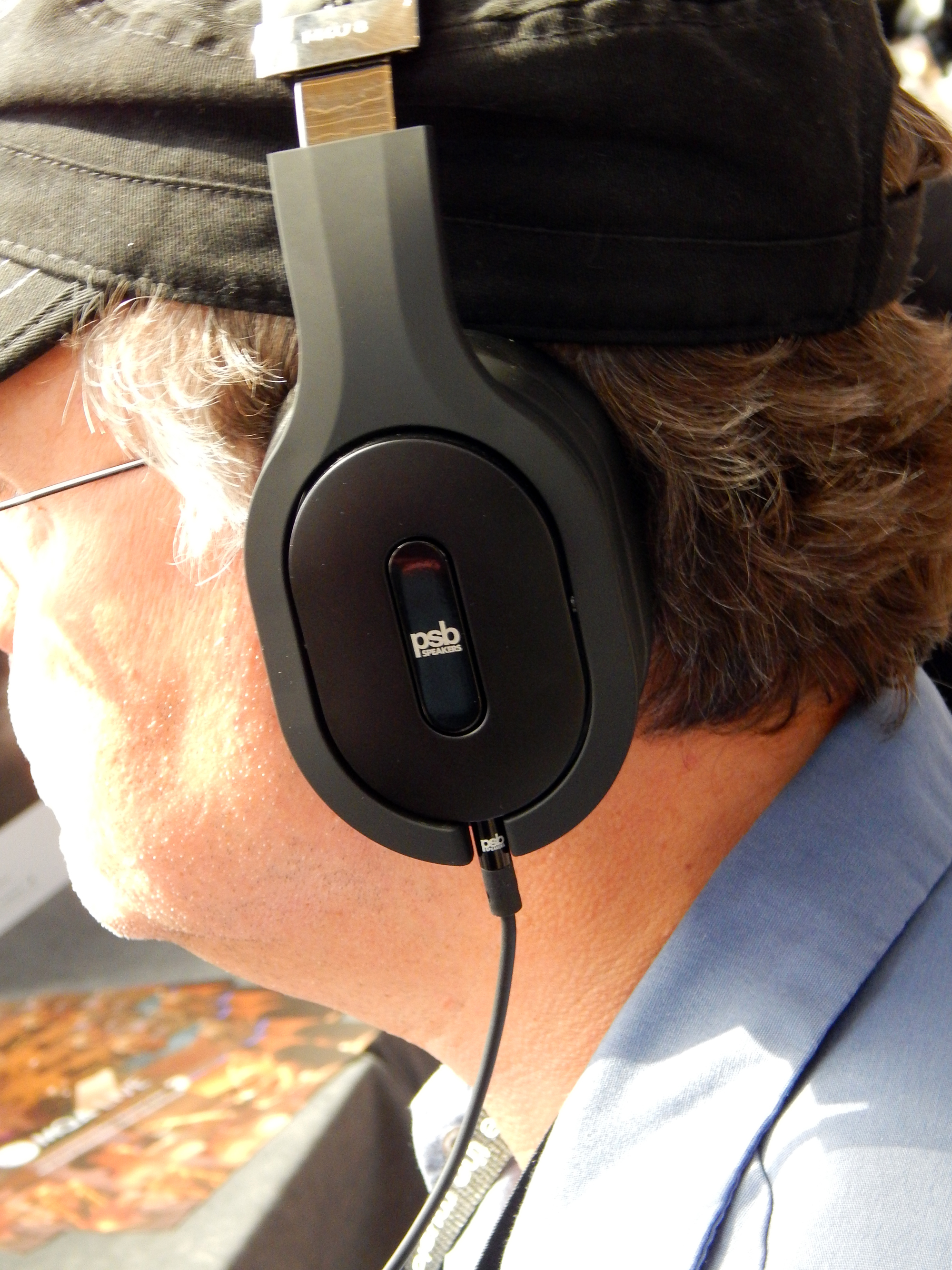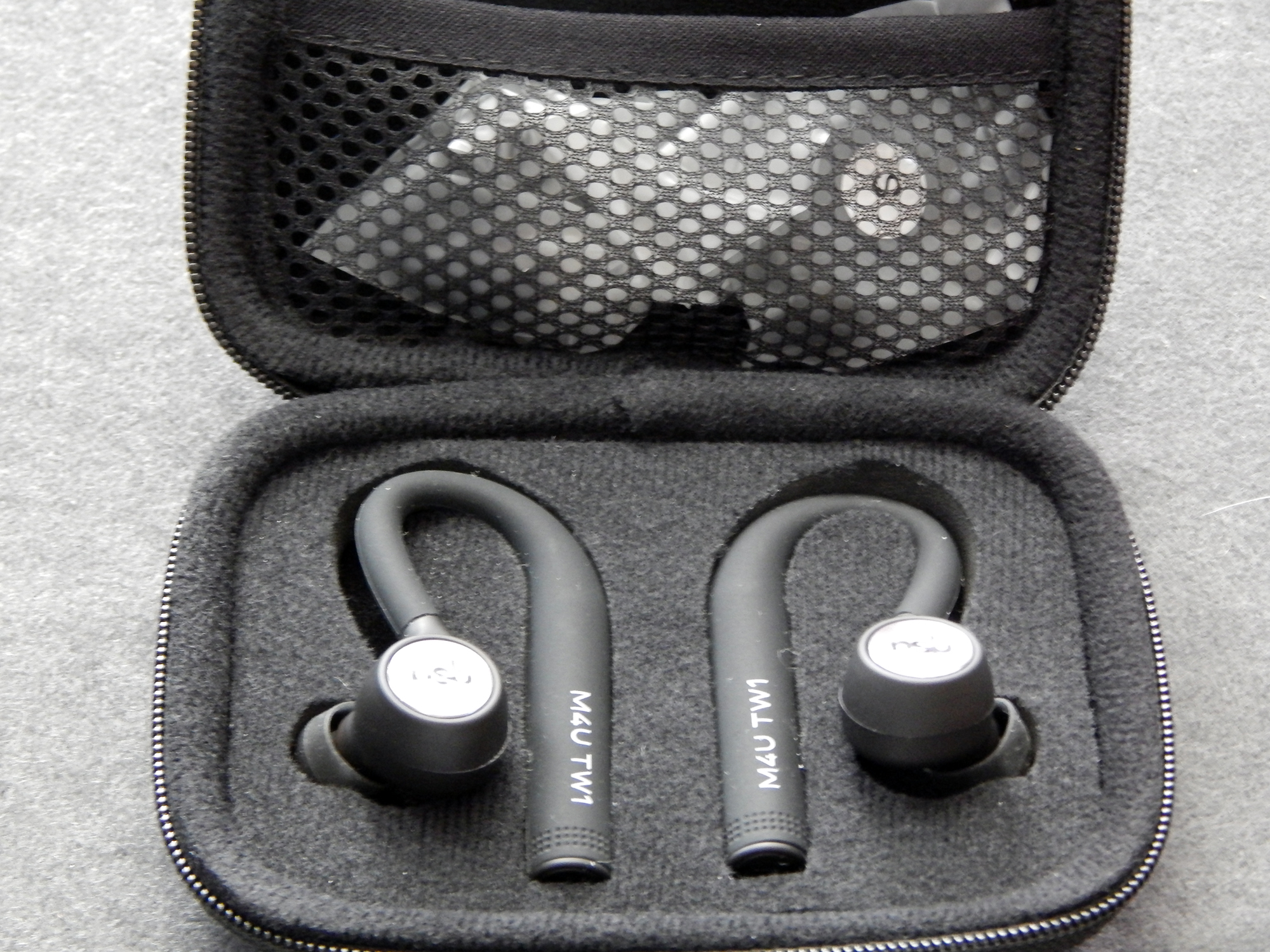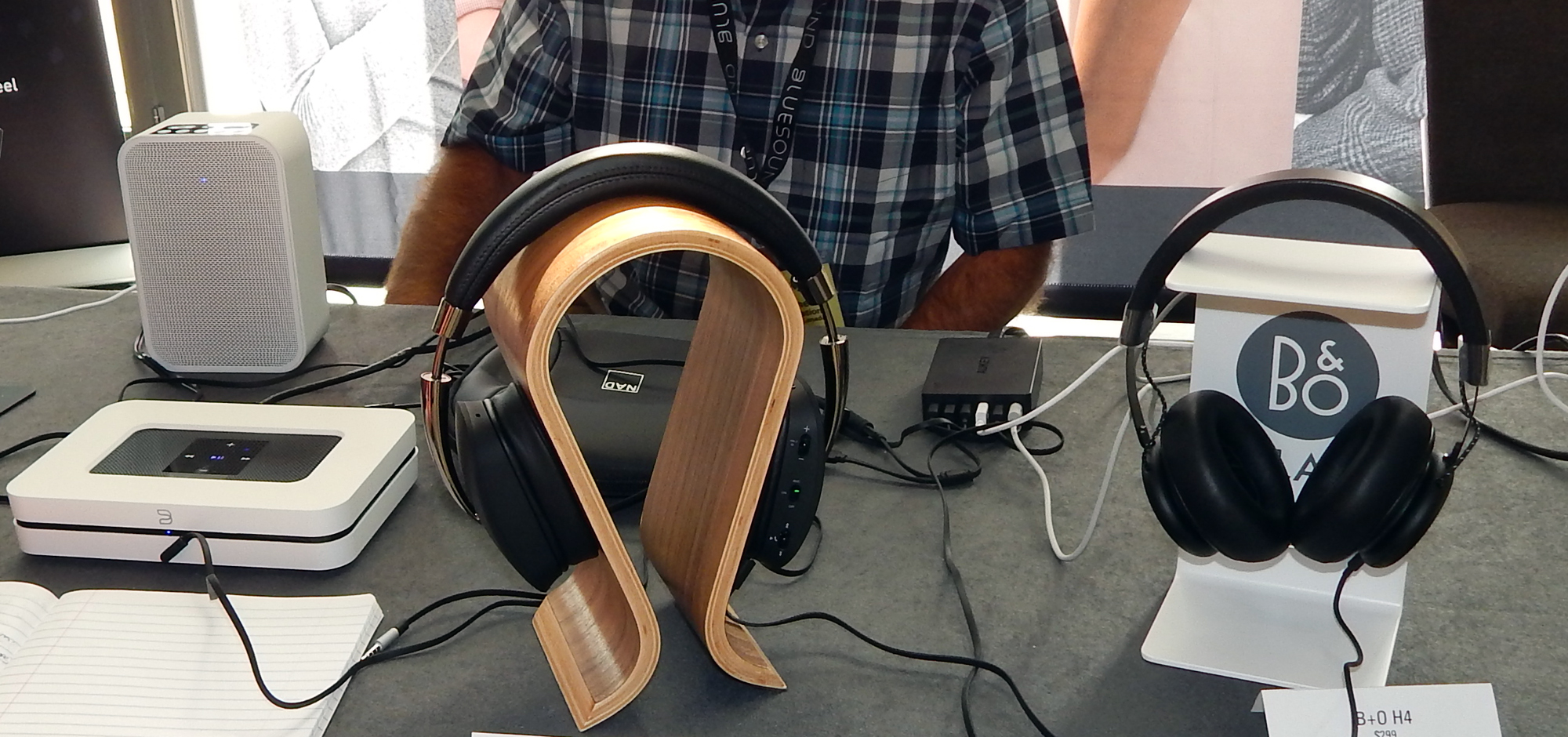 Schiit Audio
Of course, I needed to visit my friends at Schiit Audio, famous for producing well made American Manufactured, High performance, Audiophile quality, Budget Personal Audio DACs, and Amplifiers at a price that would shock the Chinese. In the CanJam room they had their entire Personal Audio line on display including their brand new Modi 3 DAC ($99 USD) and my all-time favorite the Vali 2 Tube Headphone Amp ($149 USD), as well as the unmatchable Lyr 3 Configurable Hybrid Headphone Amp/Preamp ($499 USD) with their amazing Multibit DAC module ($200 USD), and their flagship statement pieces the Yggdrasil Multibit DAC ($2,399 USD) and the Ragnarok Headphone/Loudspeaker Amplifier. Not only that, in a separate listening room they were debuting their new soon to be released Aegir Loudspeaker Amplifier ($799 USD).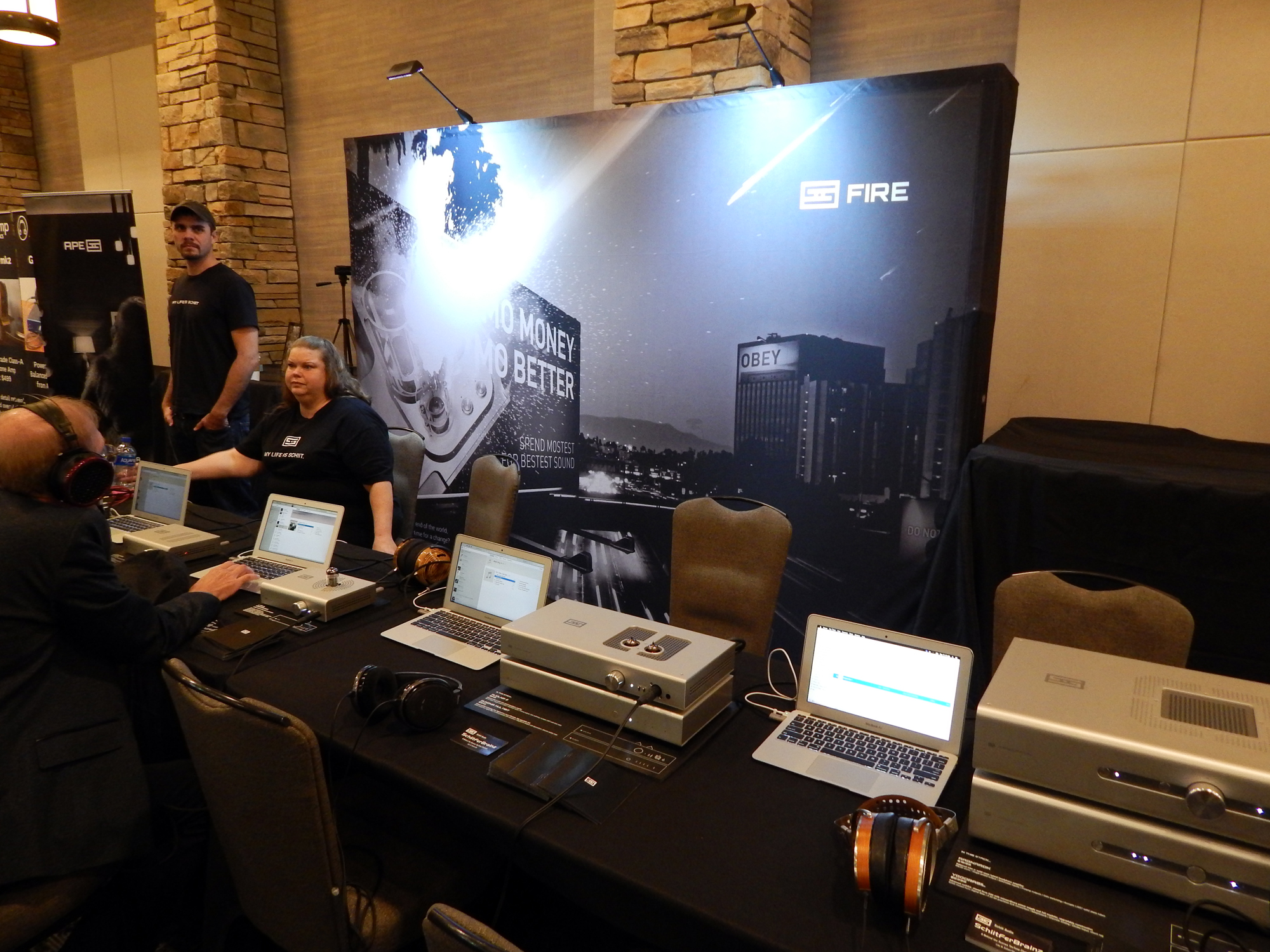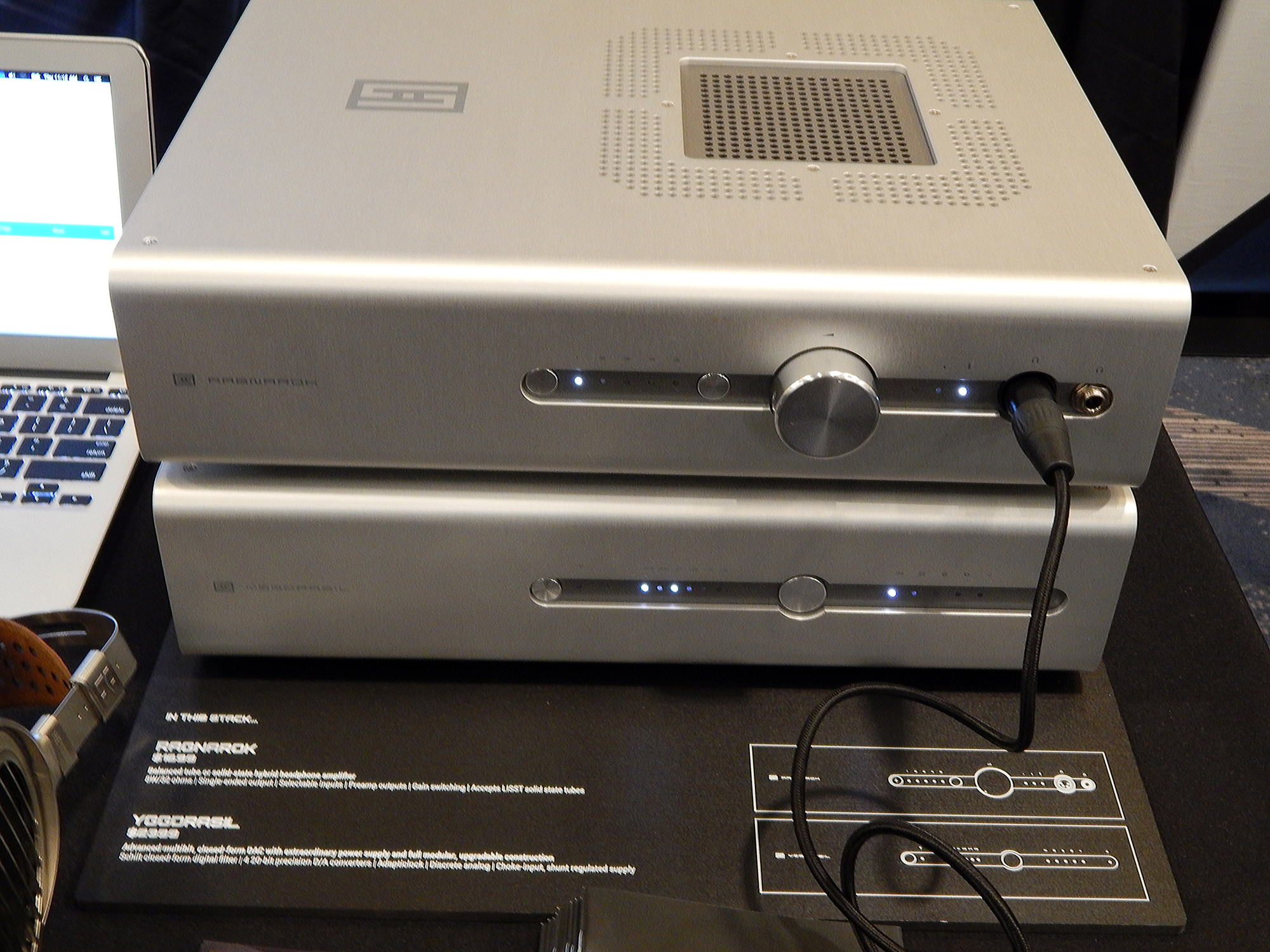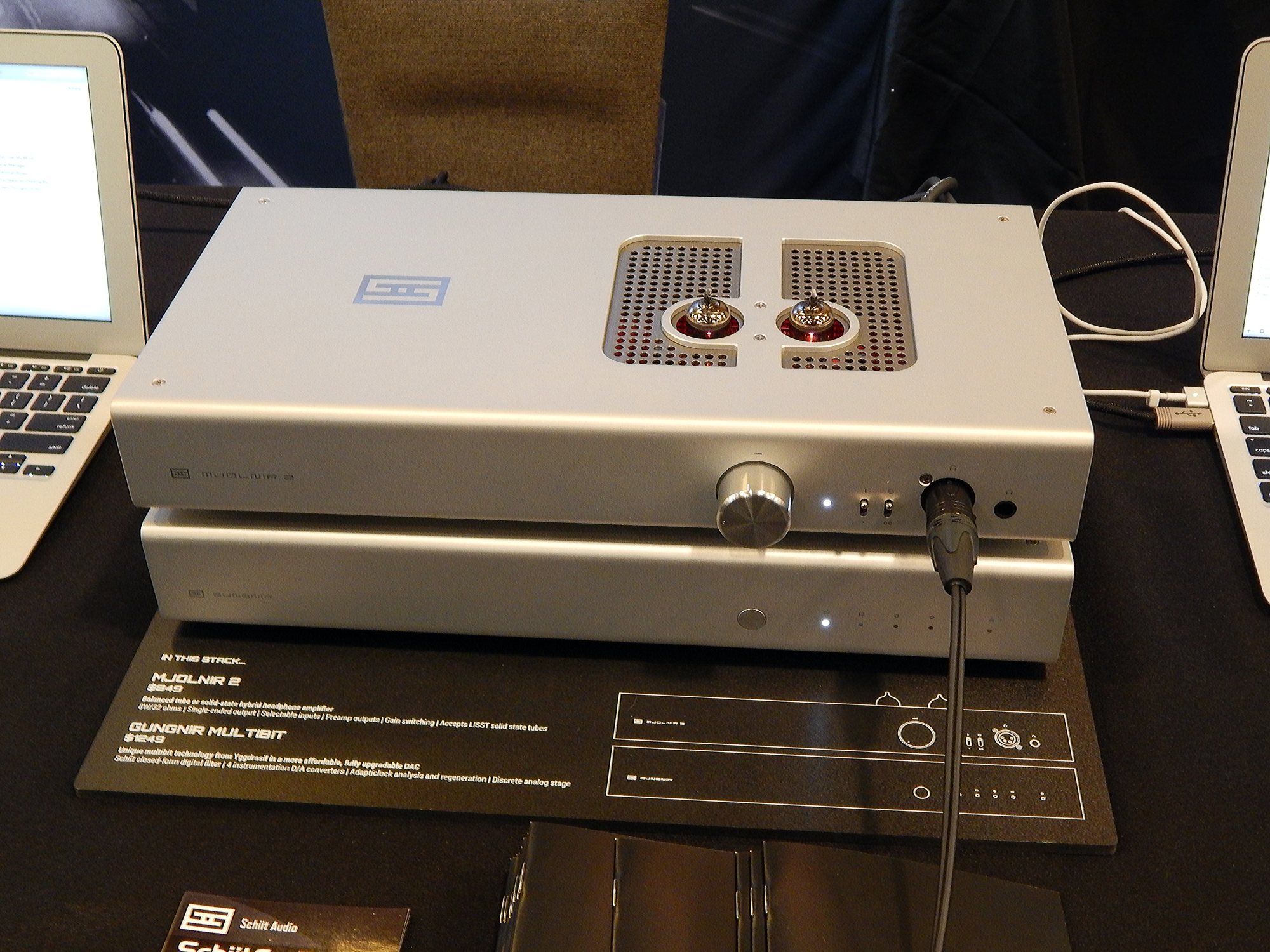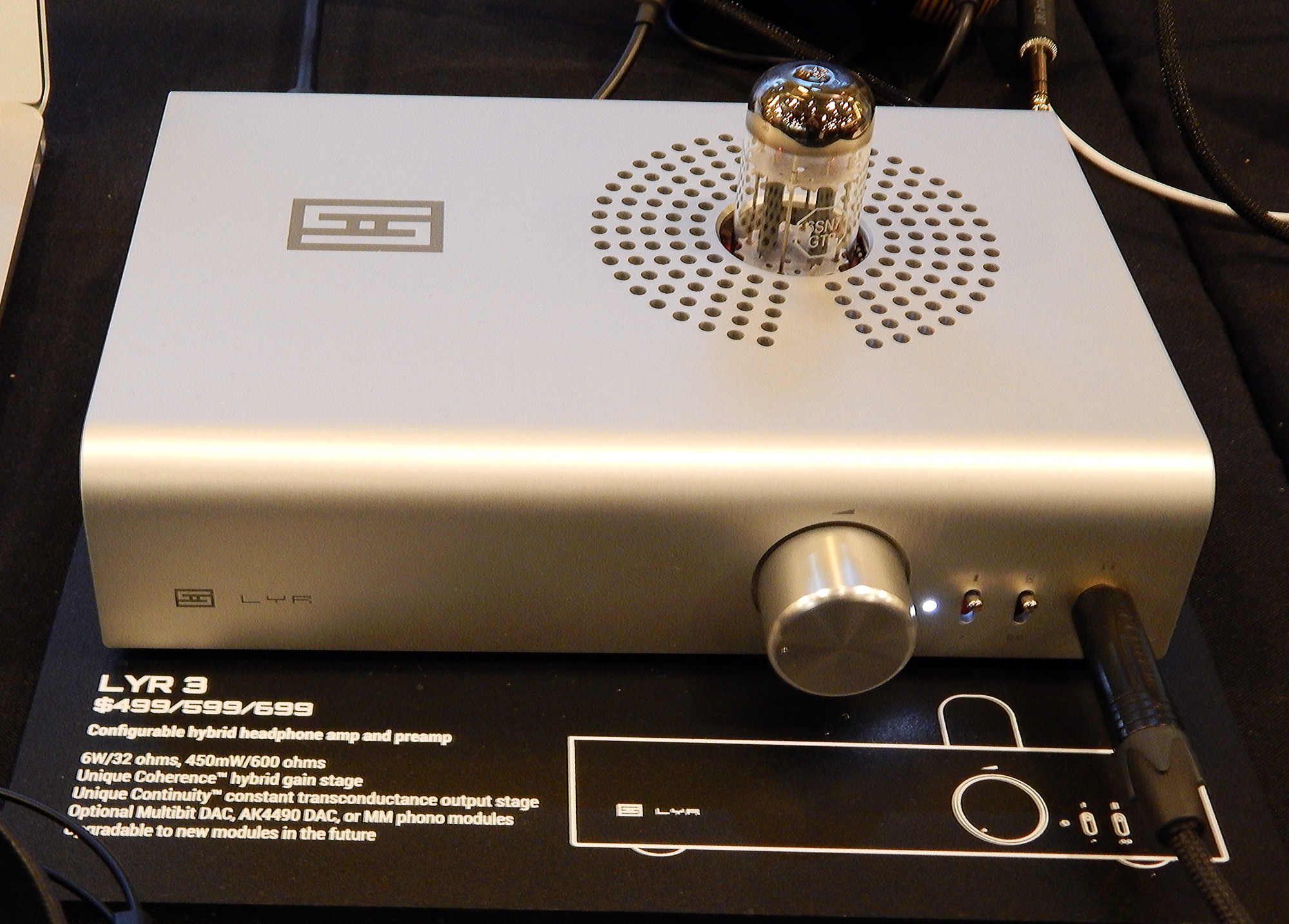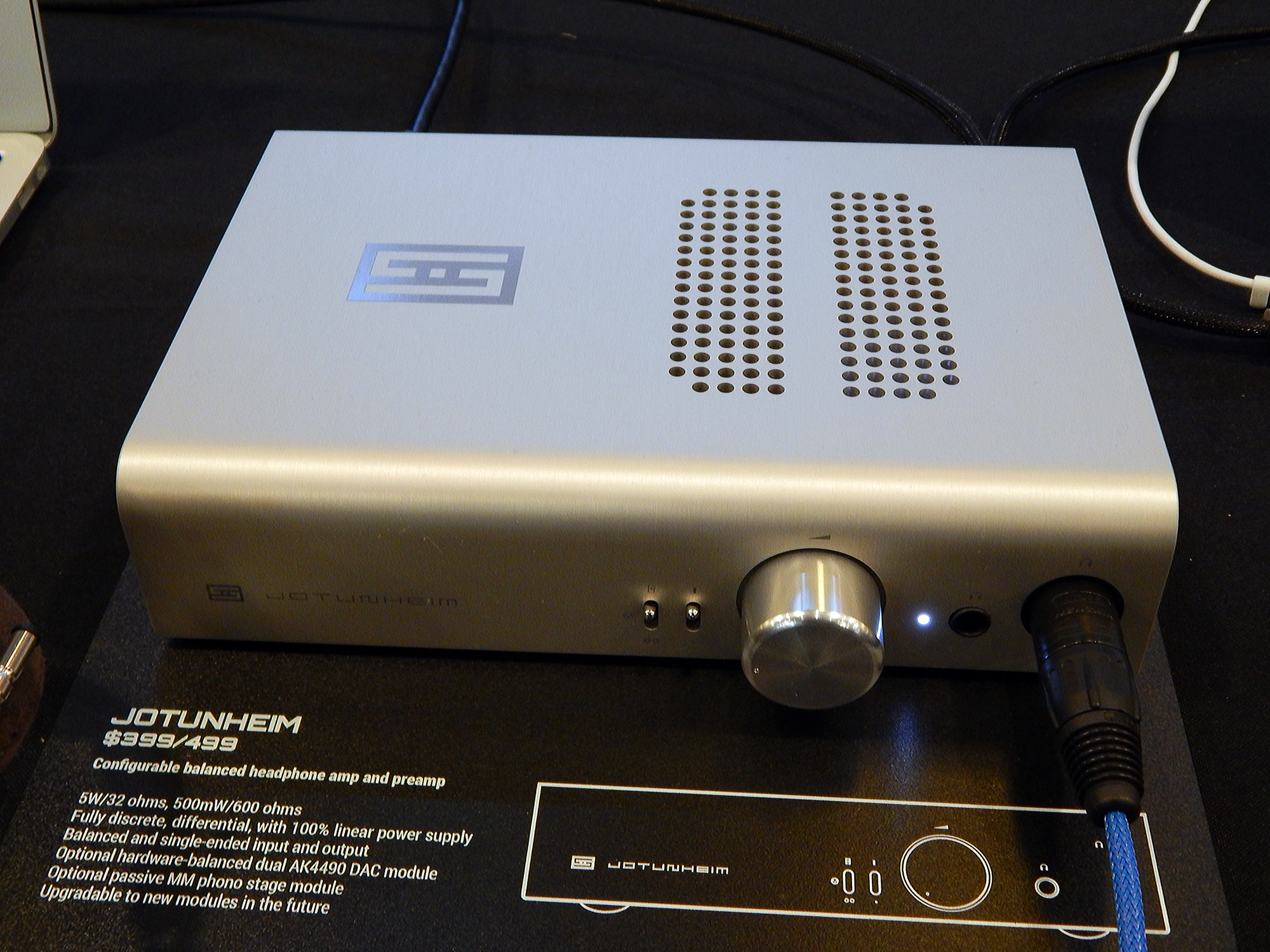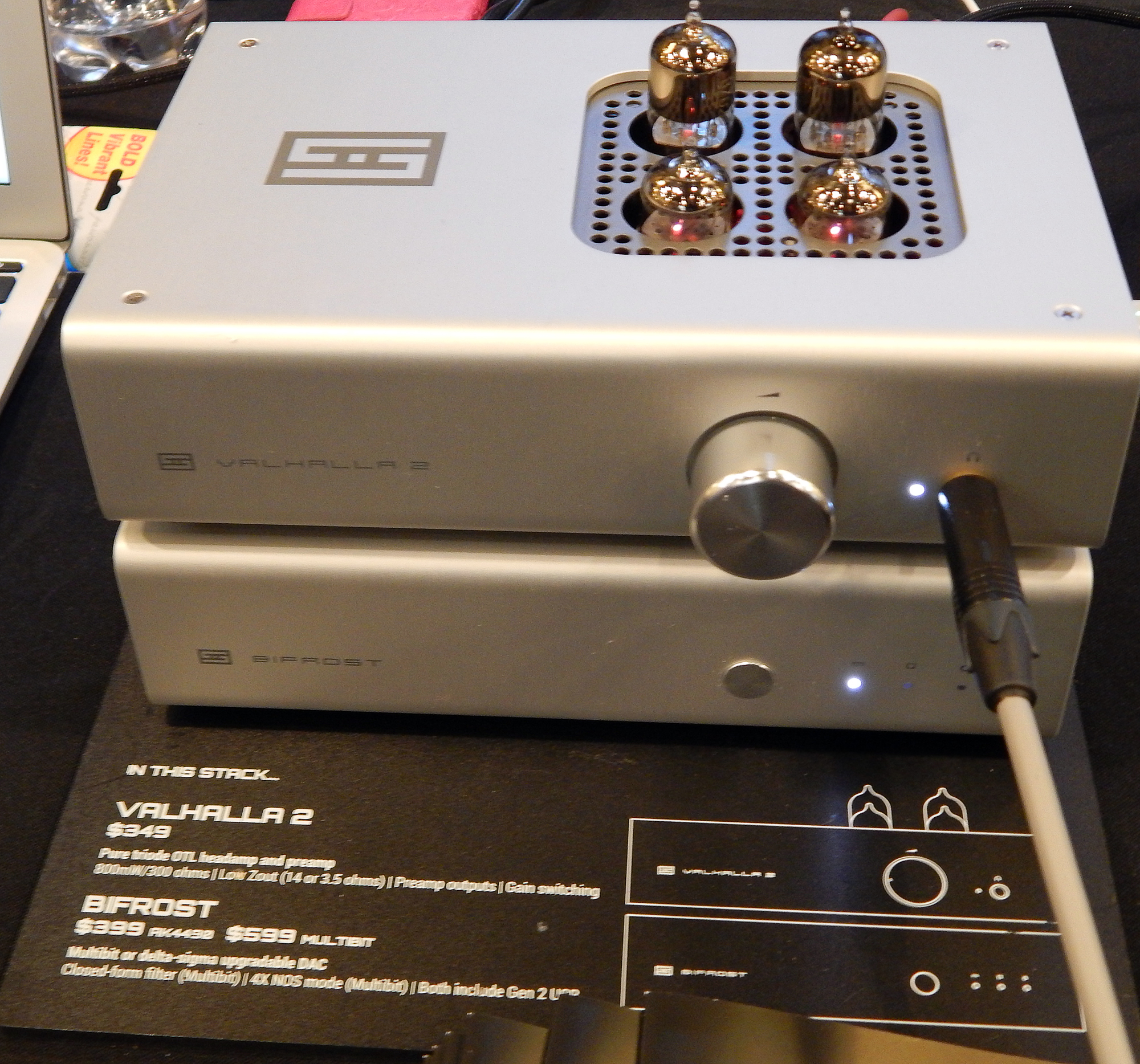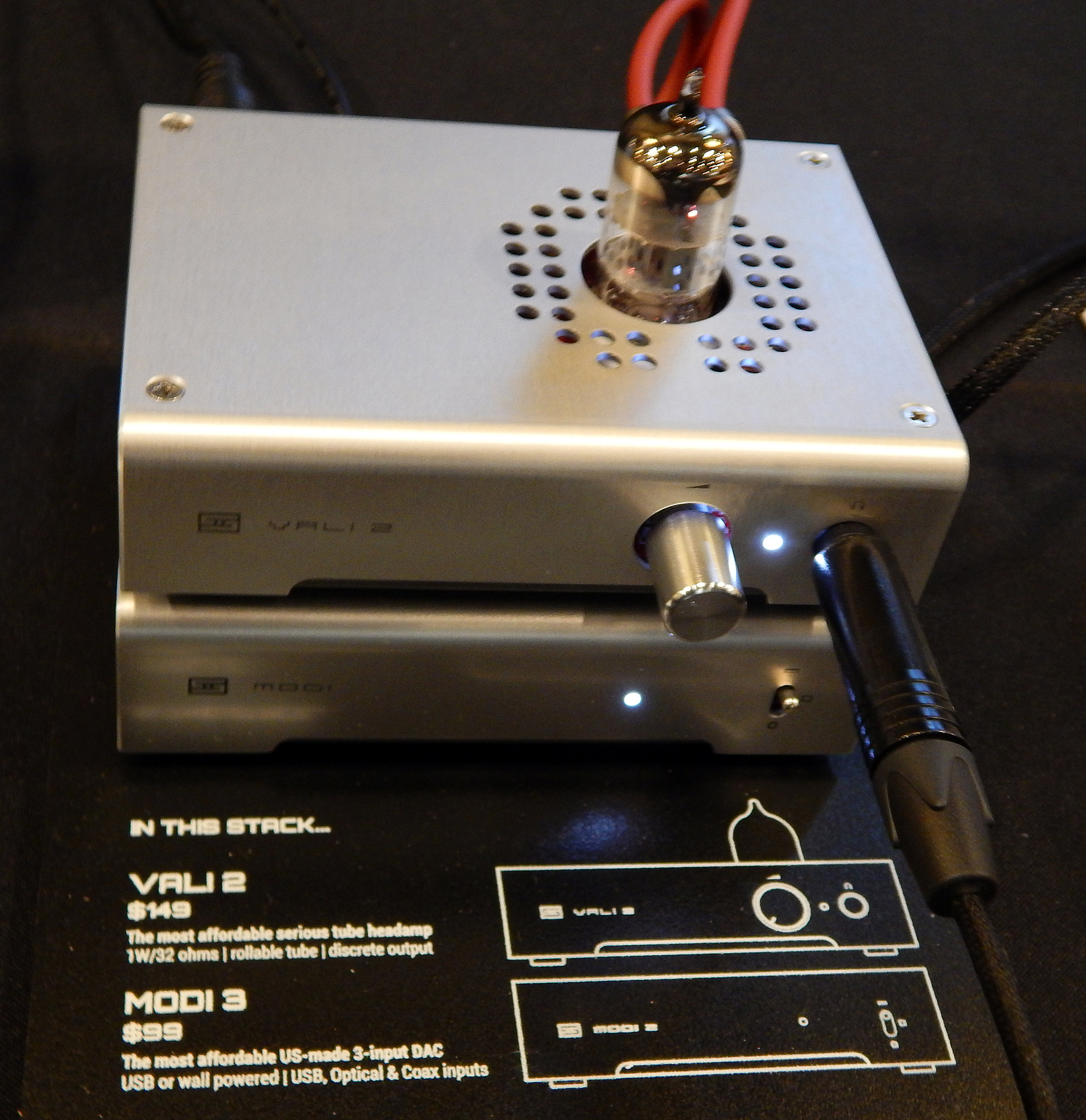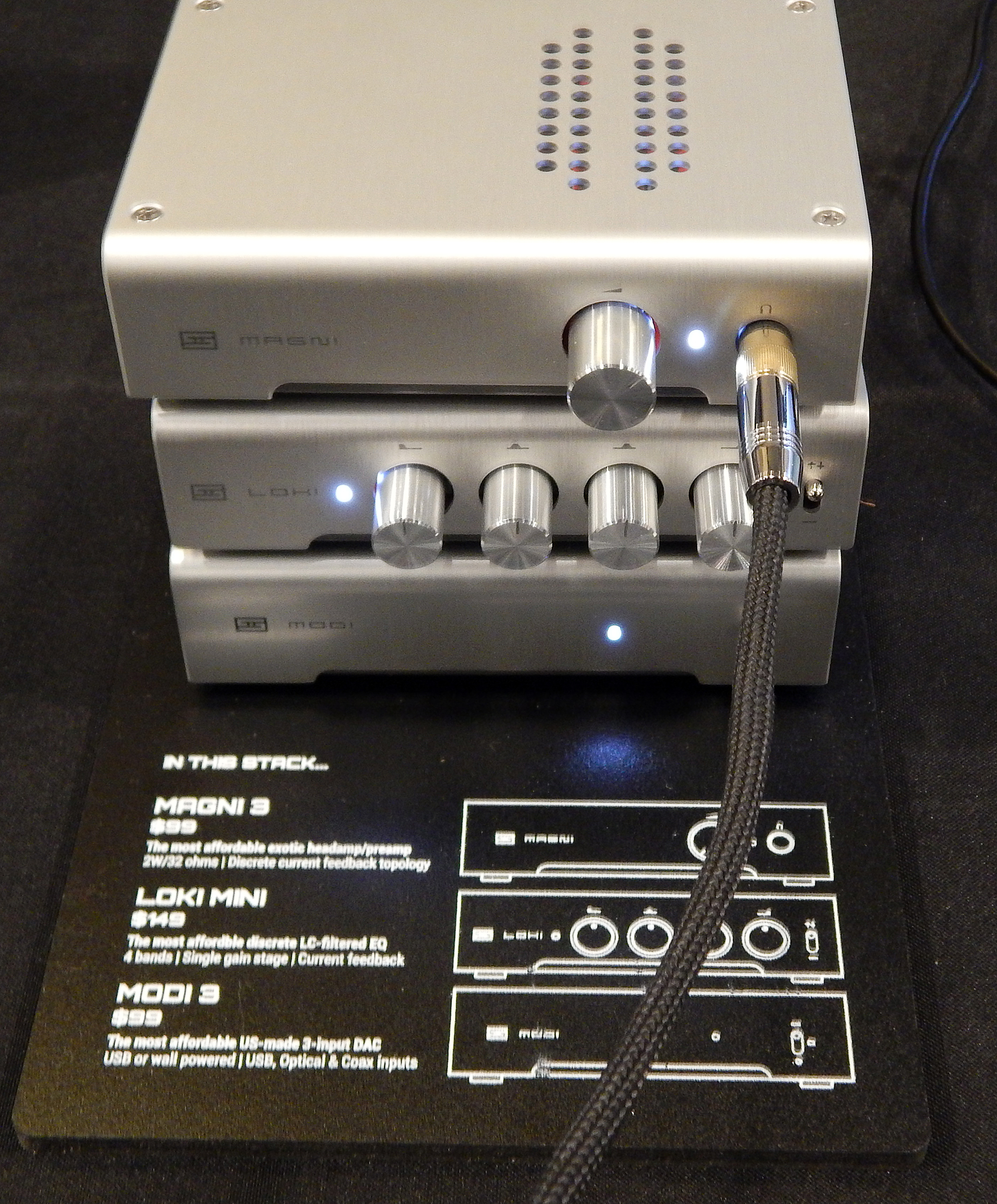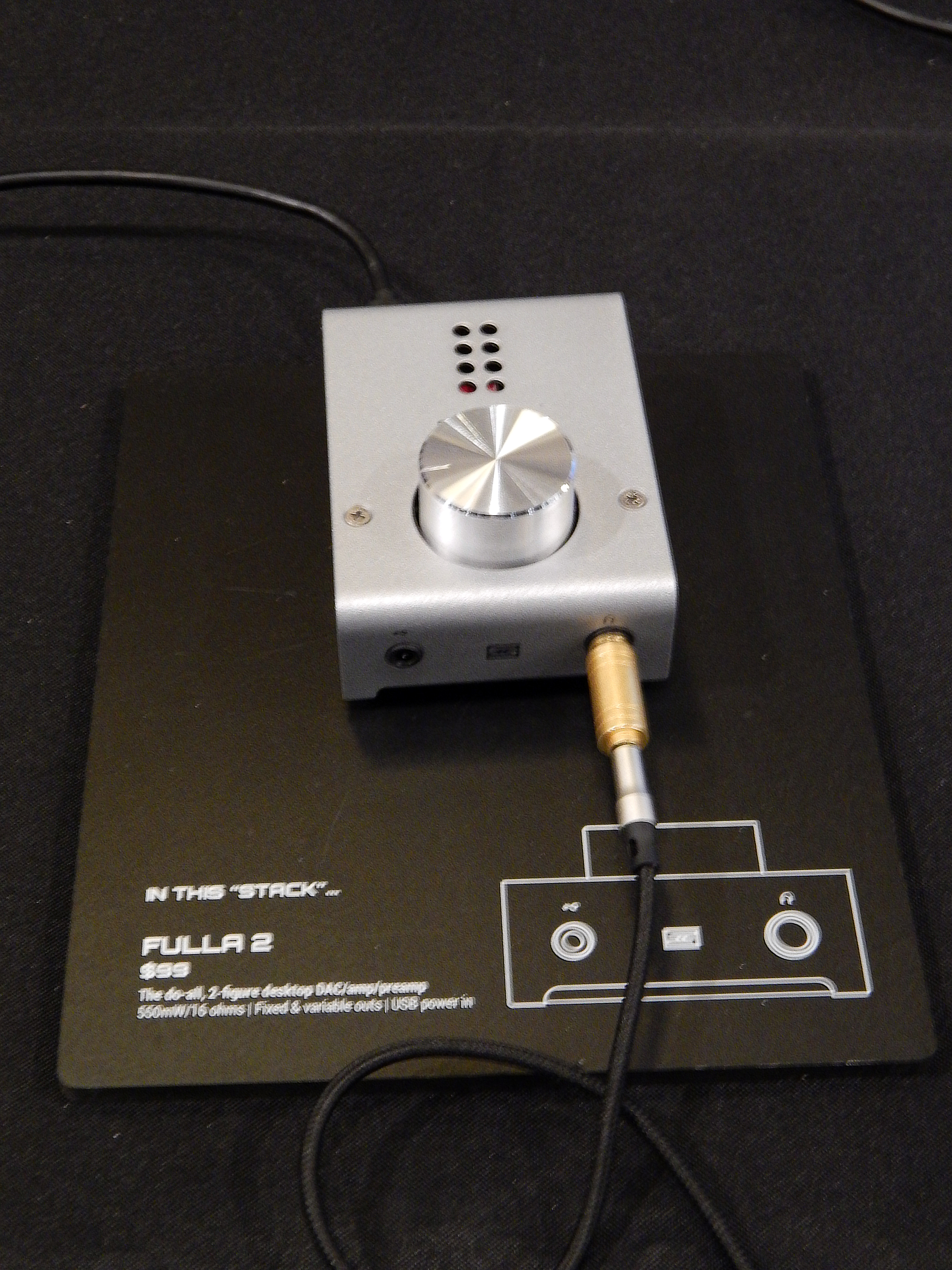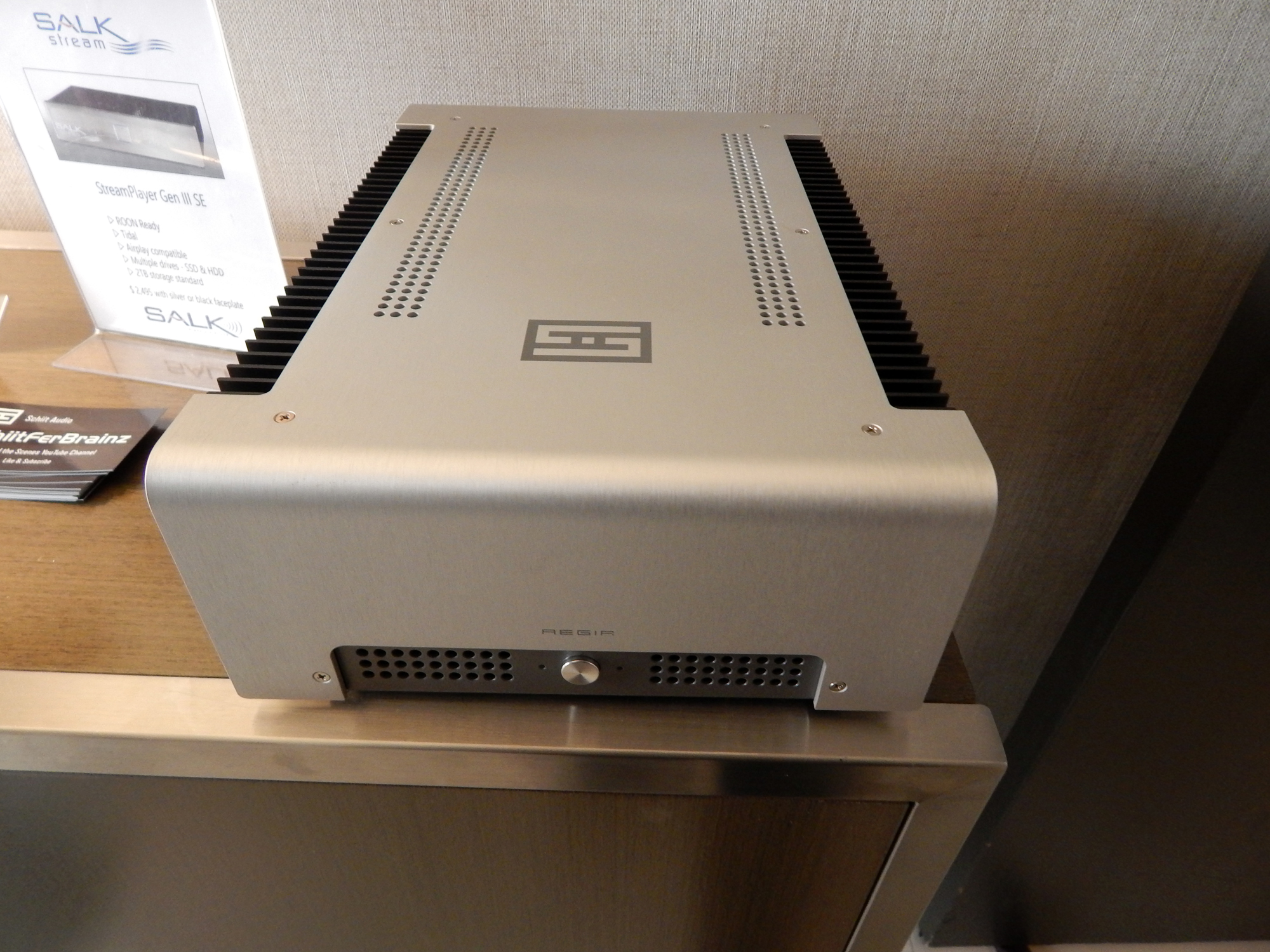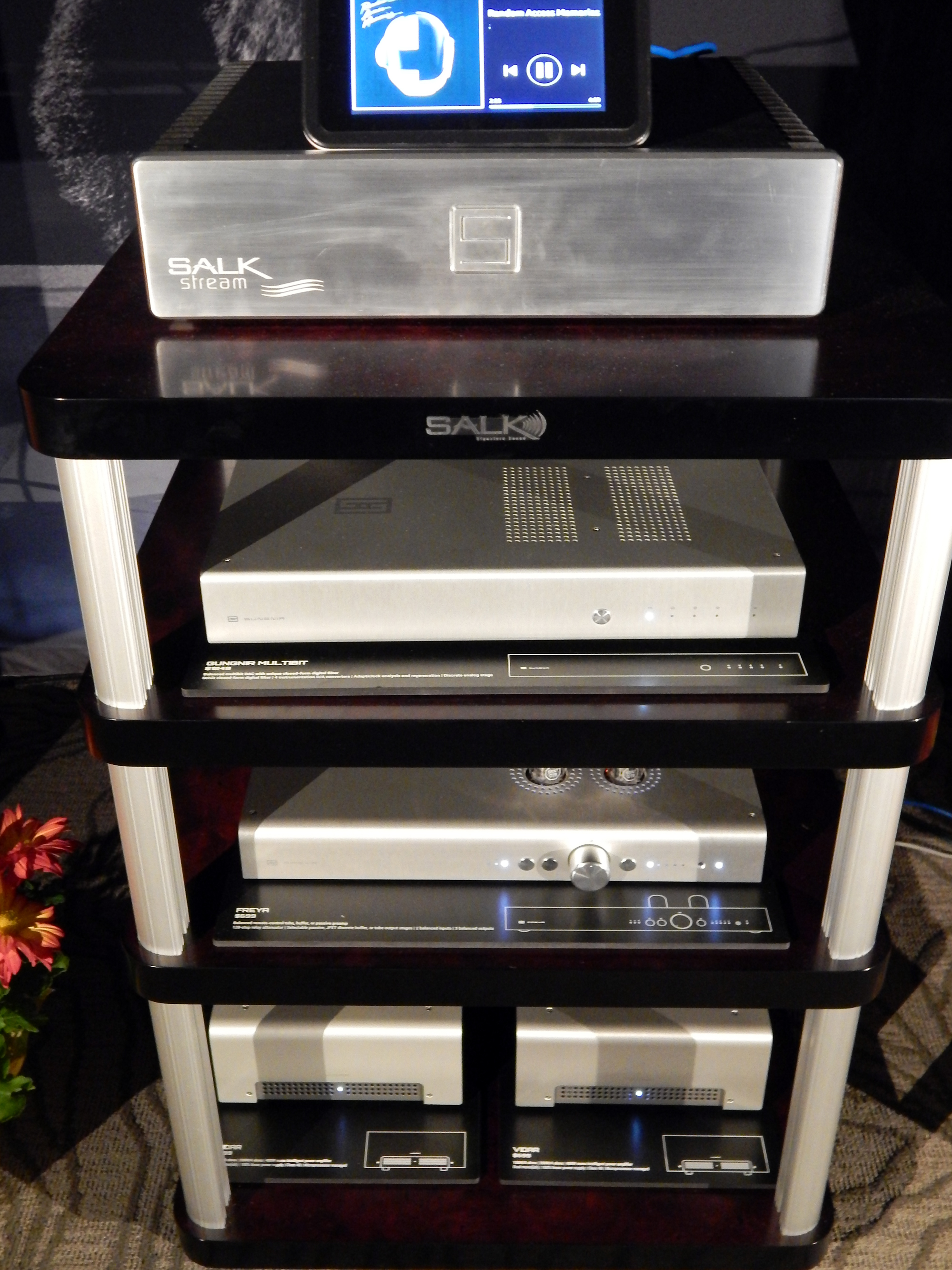 Kimber Kable
Displaying in their own Ballroom as well as a private listening room upstairs, not to mention providing cables for a large portion of the other Personal Audio along with two-channel manufacturers, Kimber Kable once again made quite a splash at the show. On top of their selection of world-class cable, Kimber Kable was highlighting the Dragonfire Acoustics Mini Dragon Near Field Audio System ($10,000 USD) which incorporates Planar Magnetic Speakers, Automated Room Correction and USB Volume Control. Designed by Dr. Dragoslav Colich, the system consists of the Mini Dragon Planar Satellites ($4995 USD), the MD-4 Amplifier/DAC/DSP ($2995 USD), an 8" Subwoofer ($495 USD) and a set of Kimber Kables ($1495). The sound quality is a must hear to be believed experience and will revolutionize what you think a desktop system is capable of.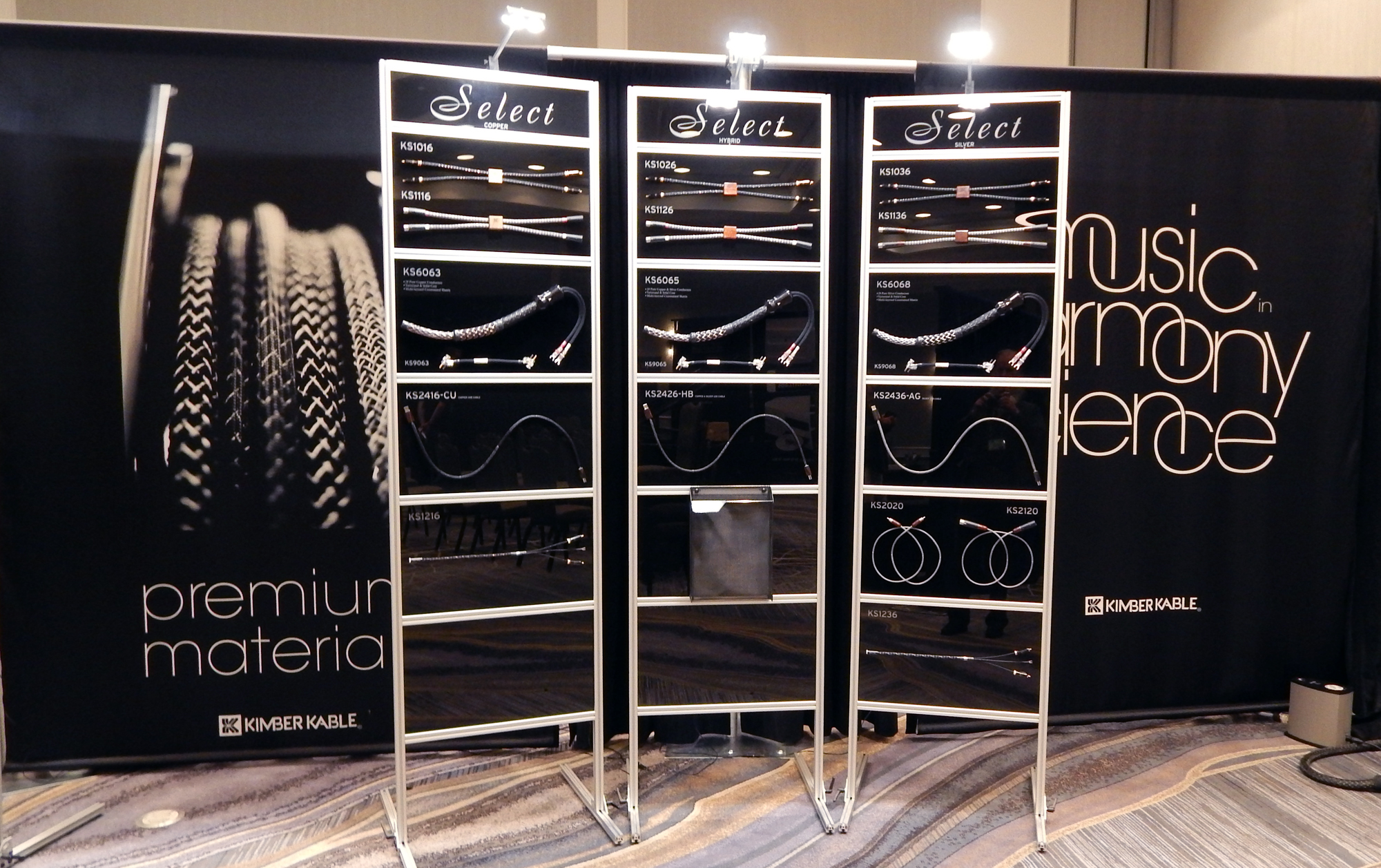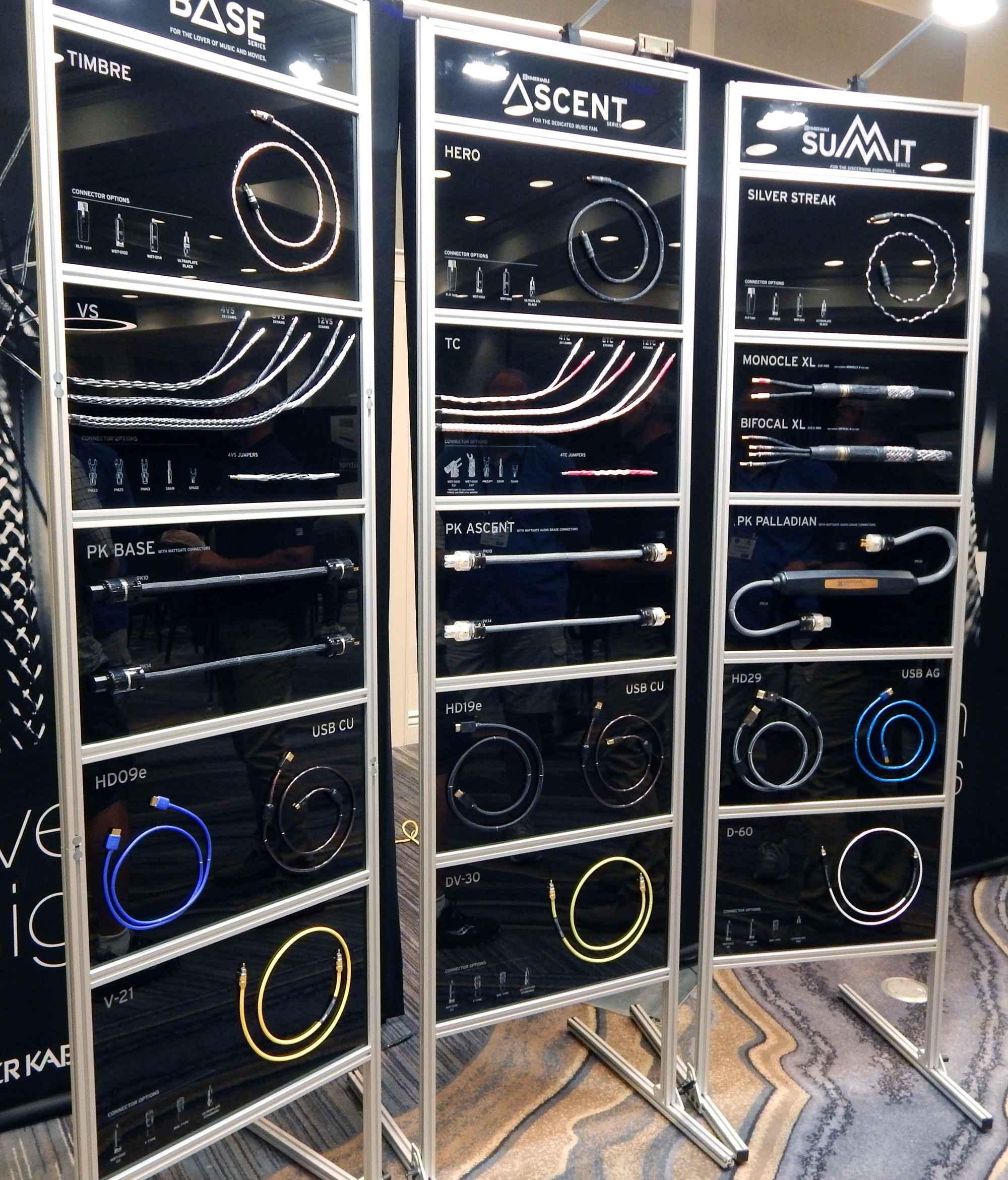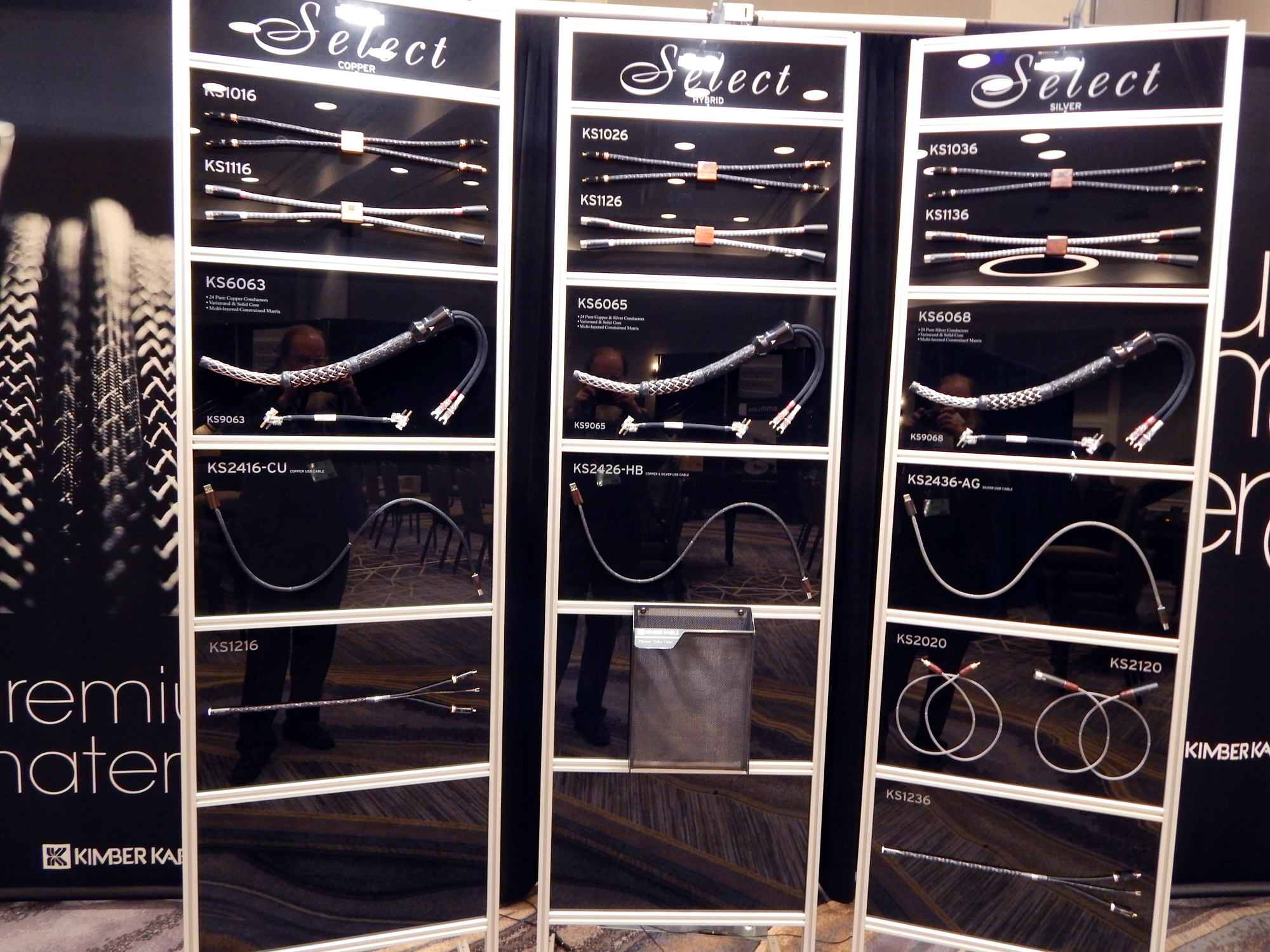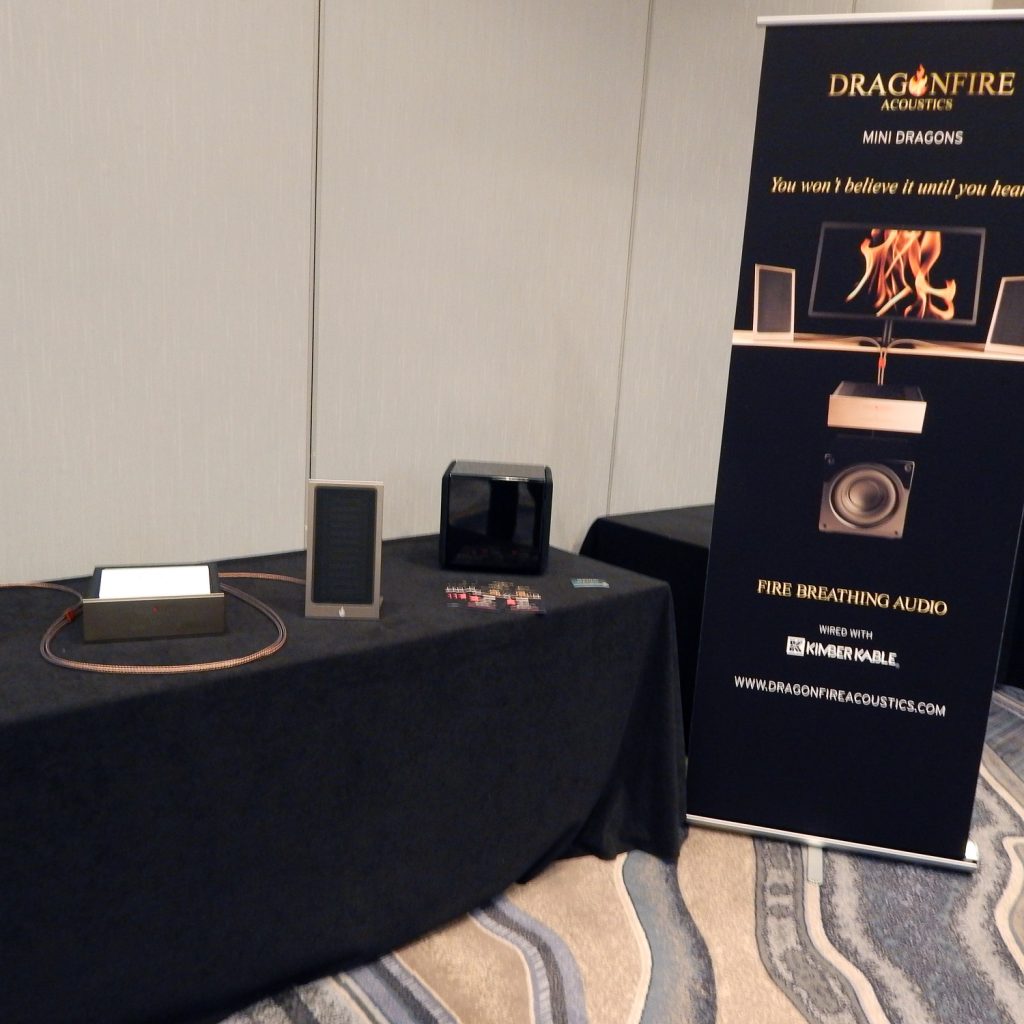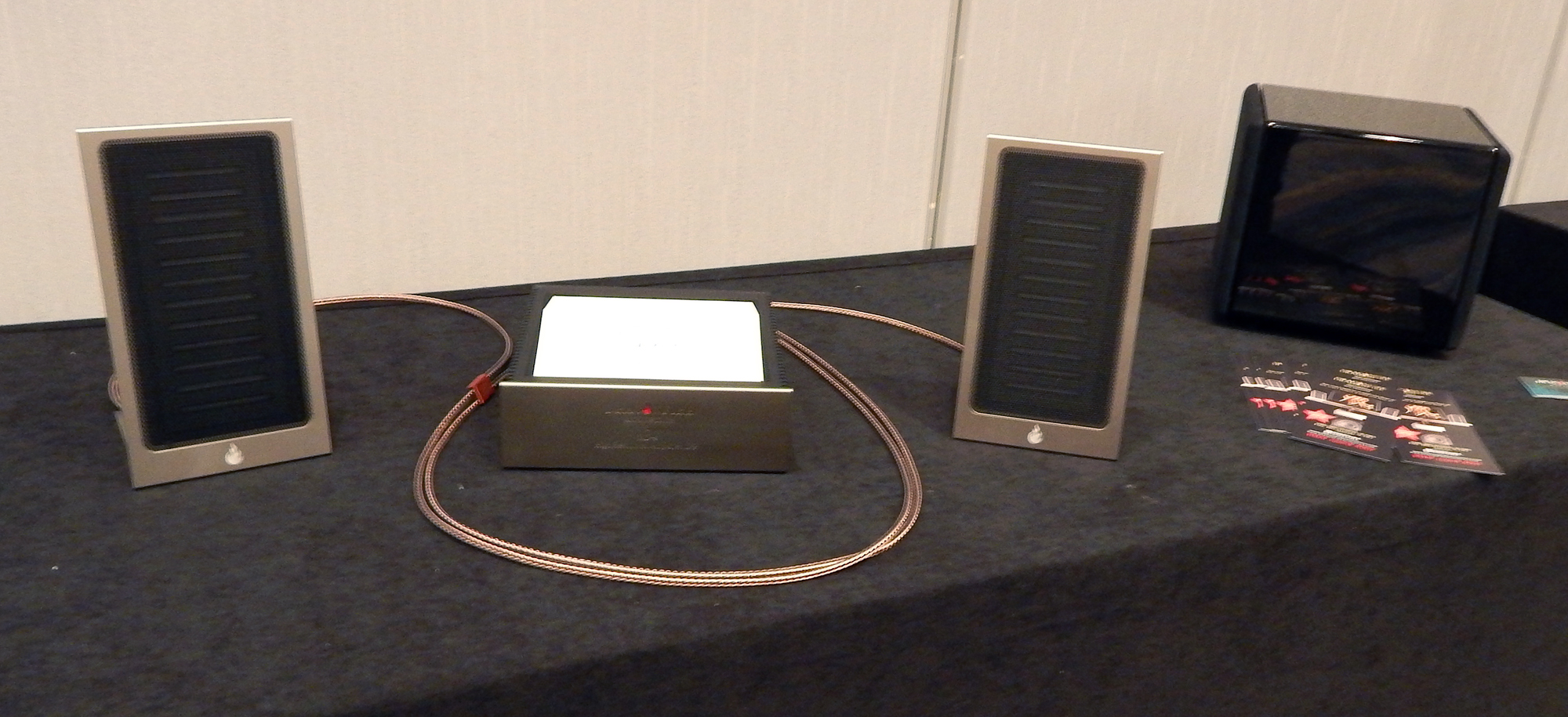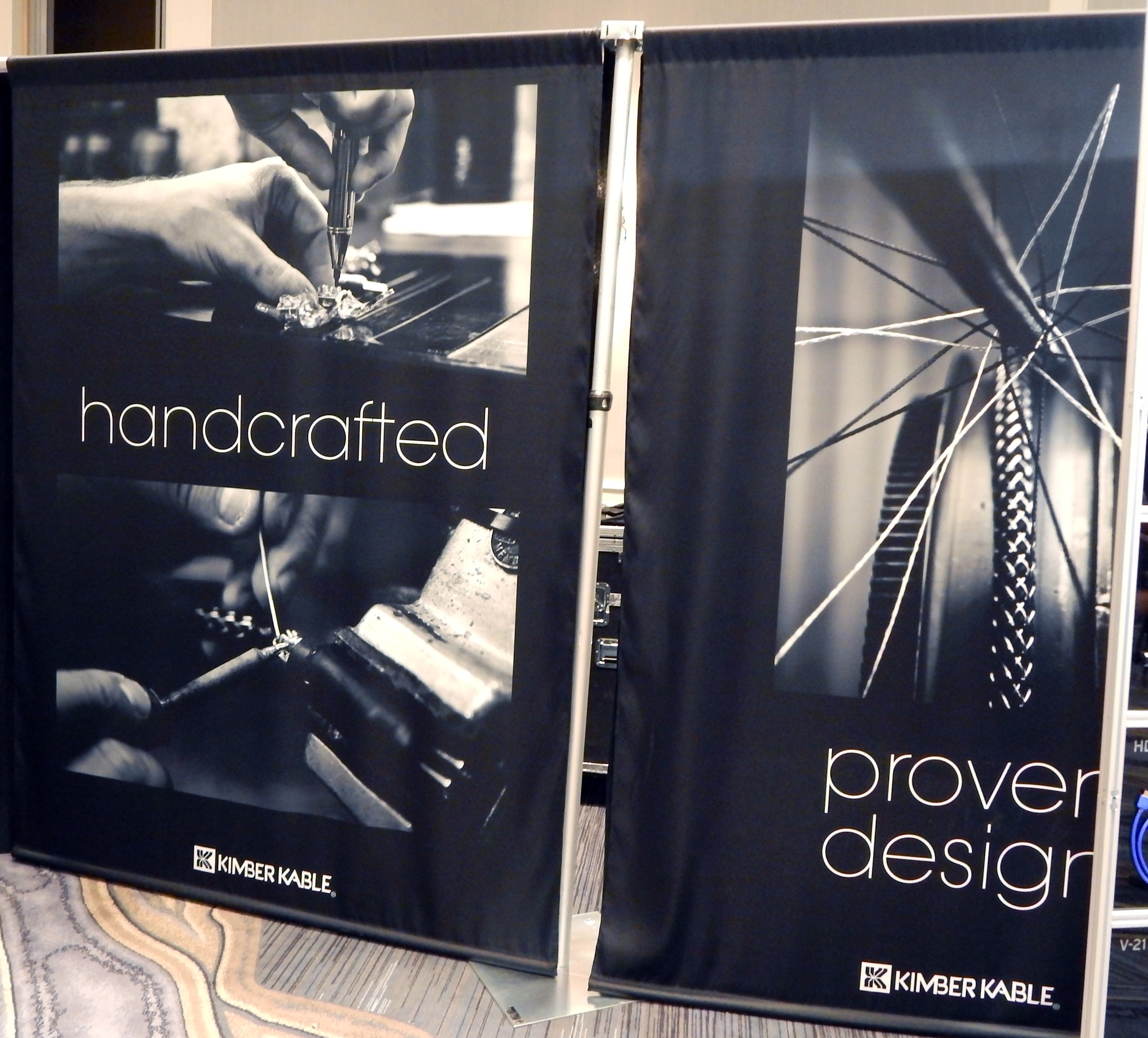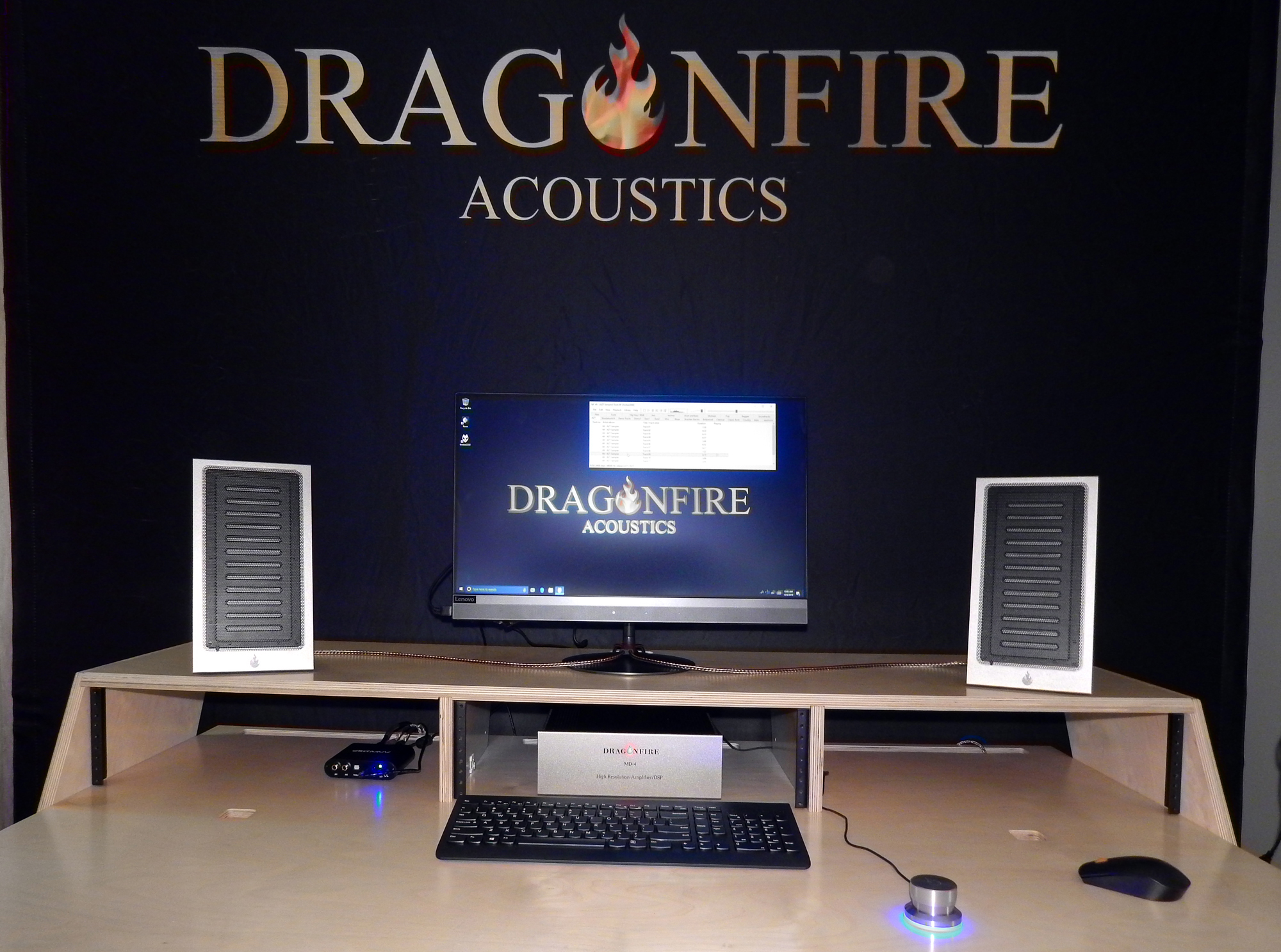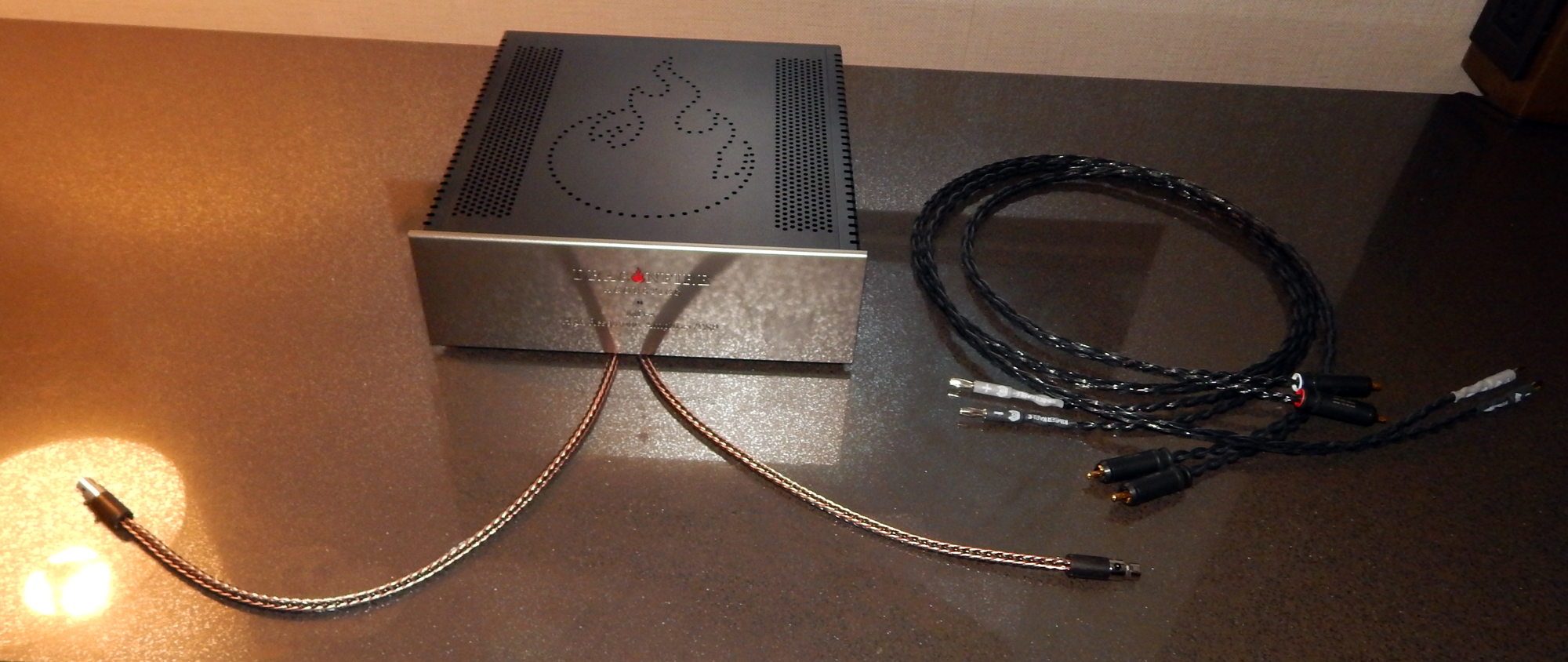 Questyle Audio
Always a crowd pleaser, Questyle Audio was showing several new products, punching it up to eleven or twelve as it may be. Along with the award-winning and popular Questyle Audio CMA 600i Current Mode DAC/Headphone Amplifier ($1,299 USD)and Questyle Audio CMA 400i Current Mode DAC/Headphone Amplifier($799 USD), Questyle Audio introduced the Questyle Audio SHB2 Wireless Super Hub ($2,999 USD including Questyle Audio QP2R) and the Questyle Audio CMA Twelve Wireless Receiver/DAC/Current Mode Headphone Amplifier and Preamp ($1,499 USD). Using their patented 5GHz wireless technology utilizing their own proprietary FCC licensed 5GHz broadcast channel the system is capable of transmitting and receiving up to quad DSD, making it a first in wireless audio. For those wishing true reference quality sound, there is also a Questyle Audio SHB2 Master Wireless Super Hub ($2,499 USD) and a Questyle Audio CMA Twelve Master Wireless Receiver/DAC/Current Mode Headphone Amplifier and Preamp ($1,999 USD) fitted with ceramic circuit boards for unparalleled performance. All four pieces are available in either black or gold finishes.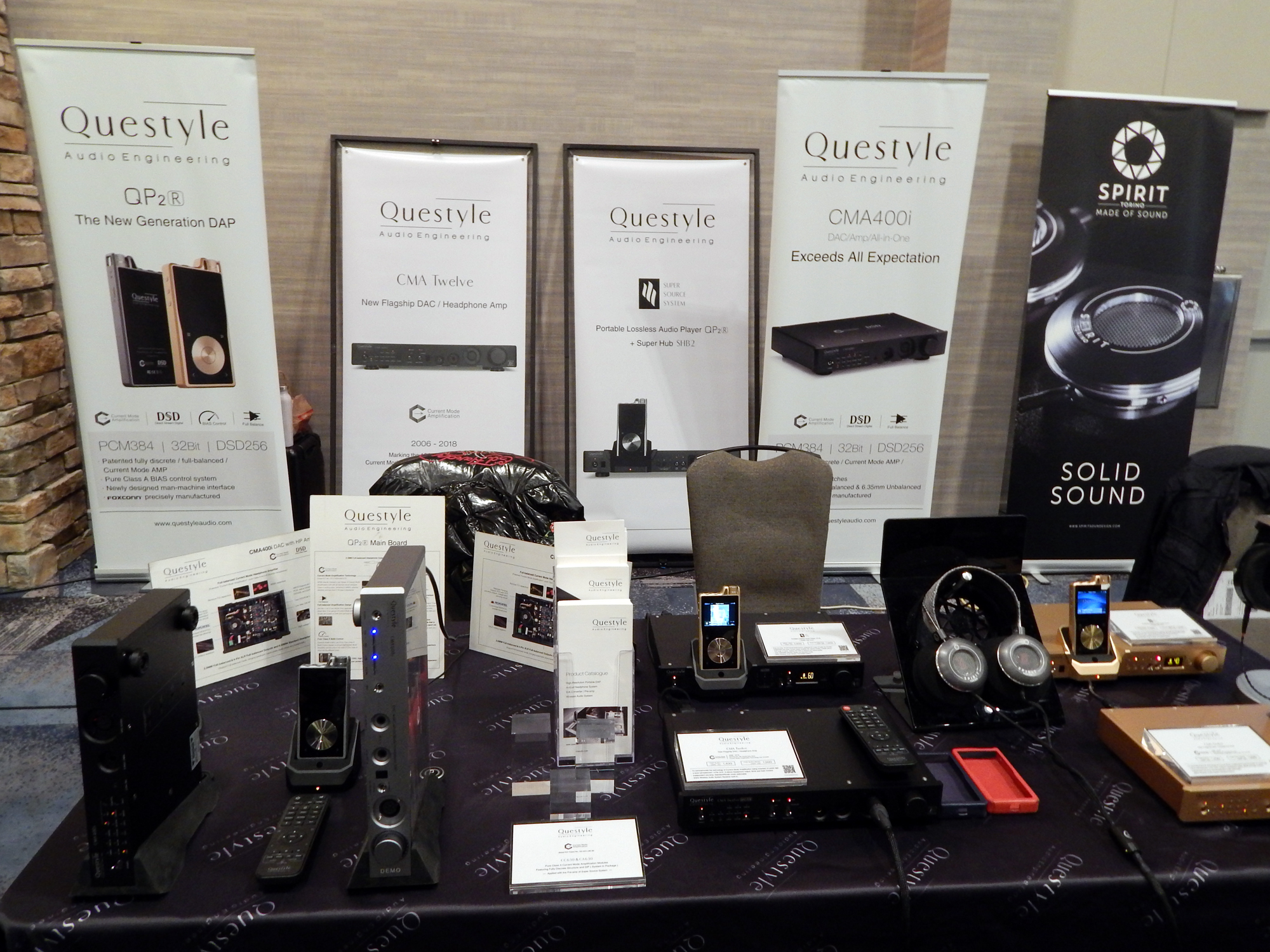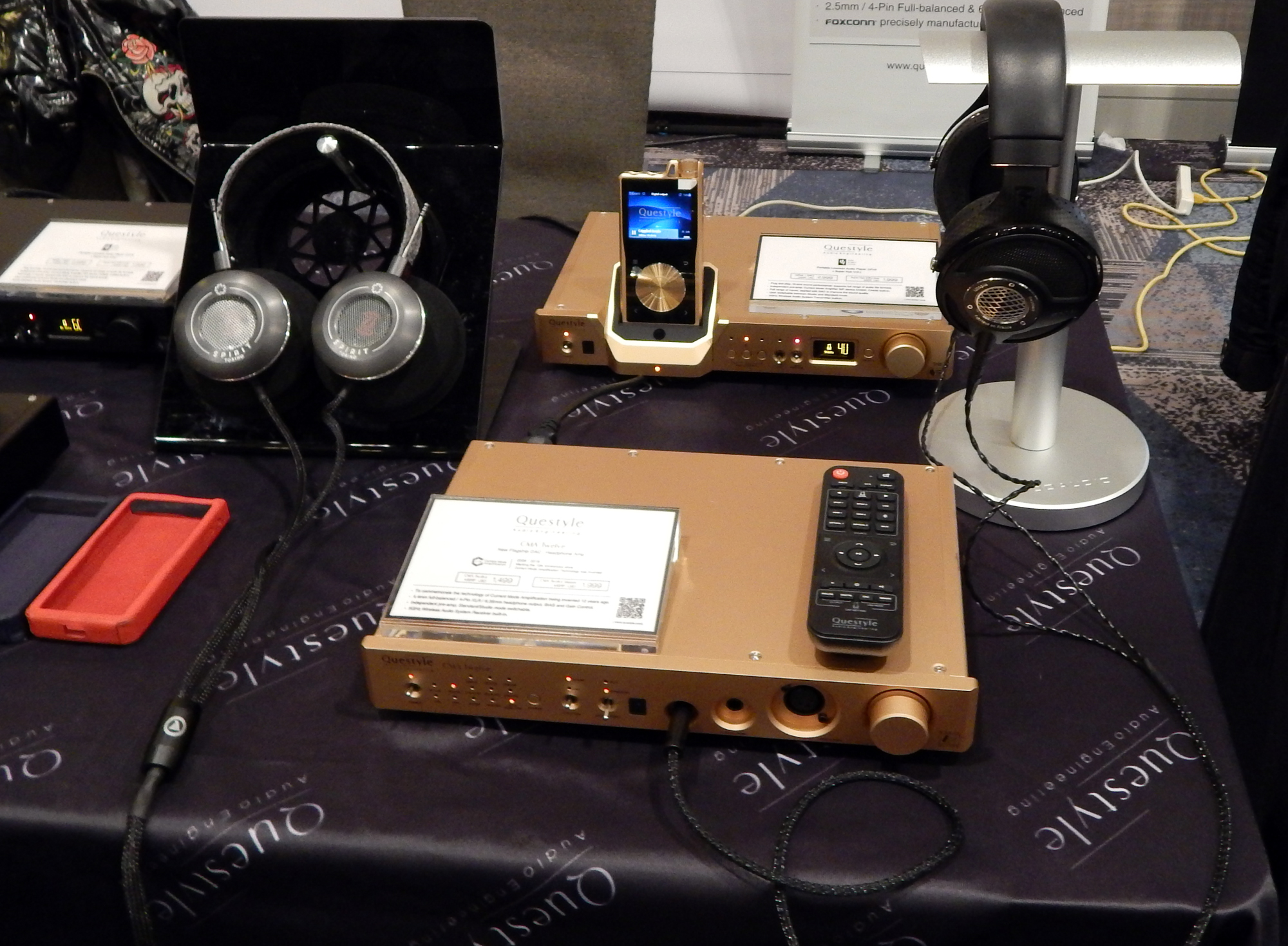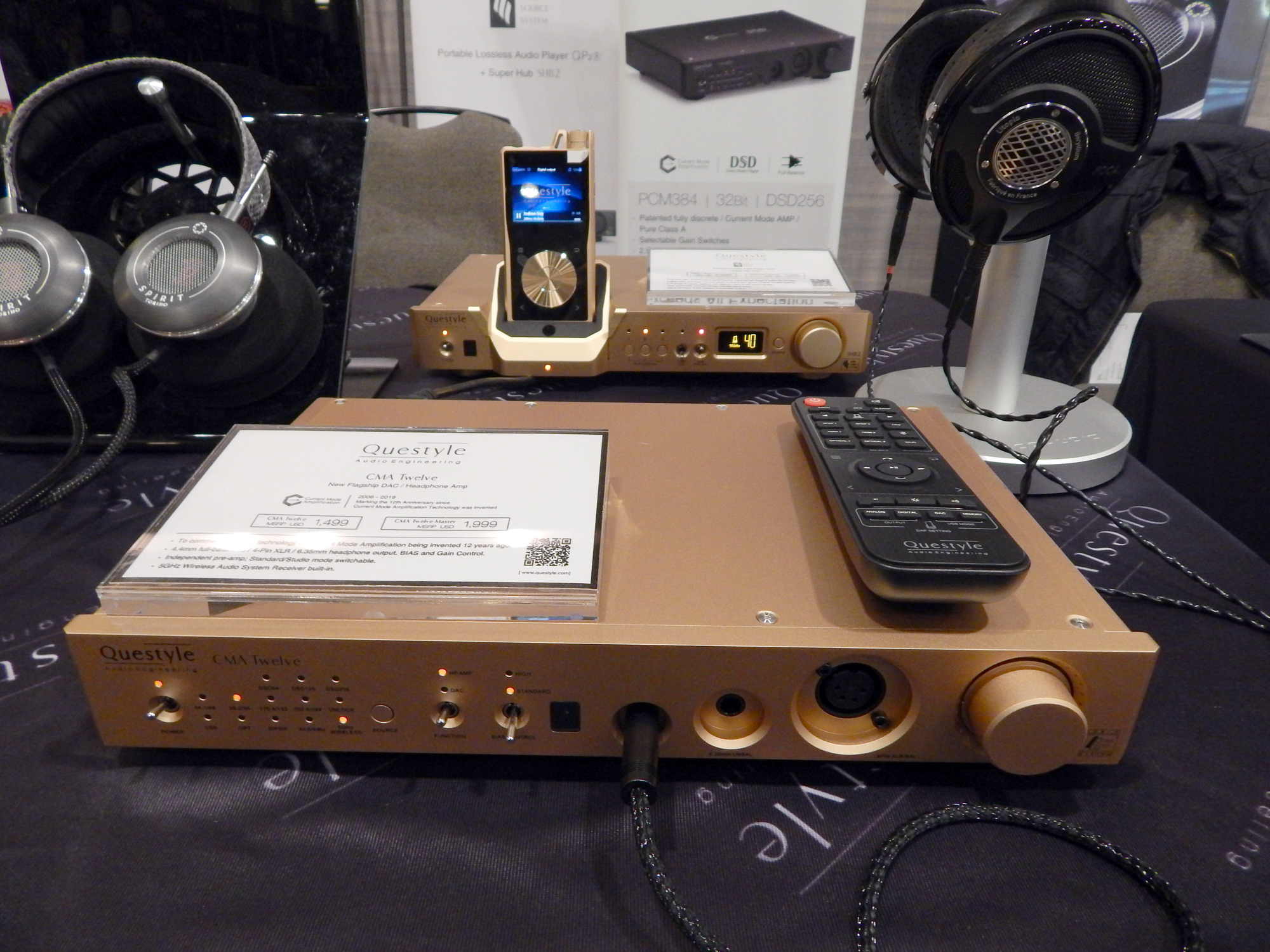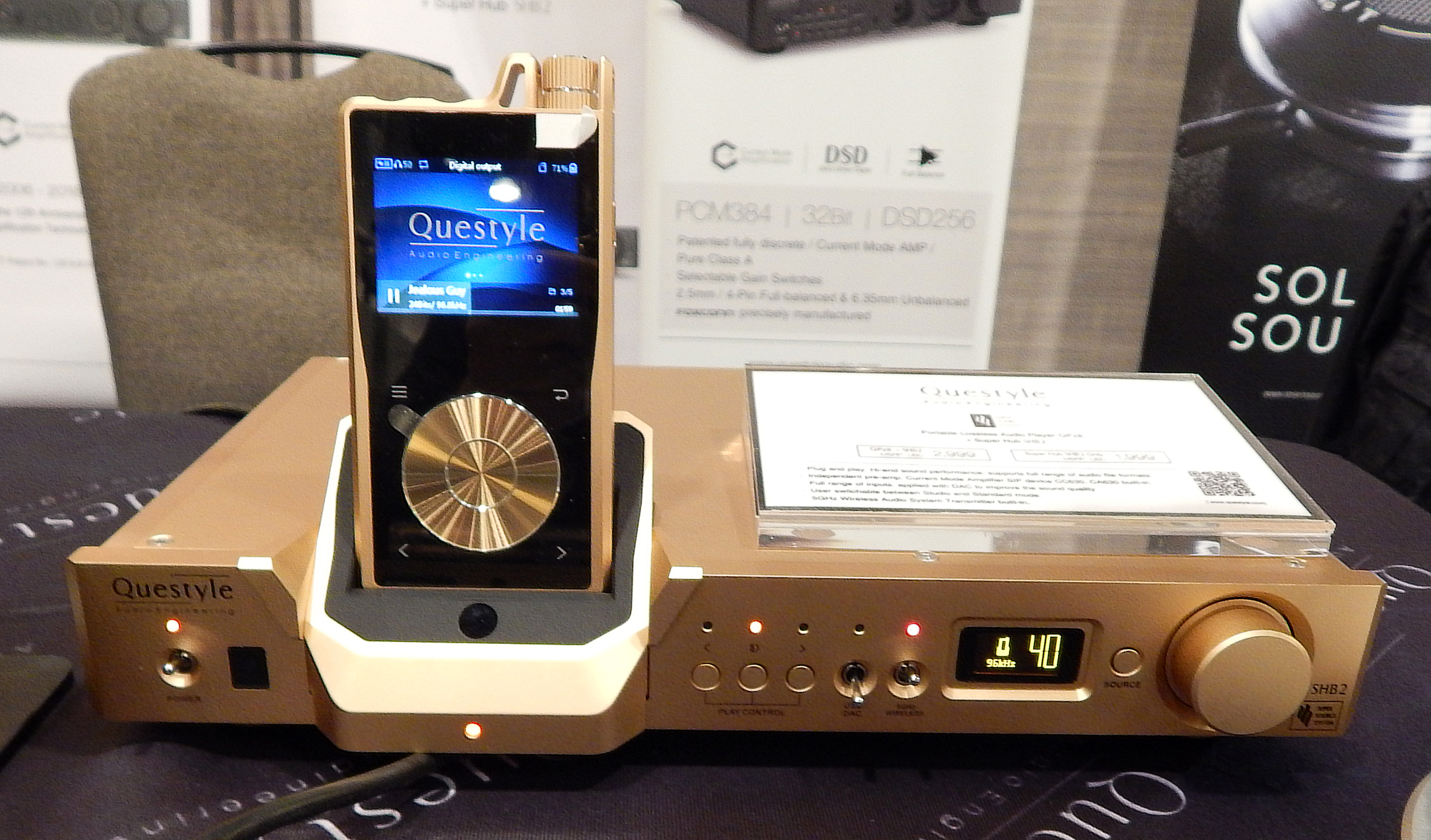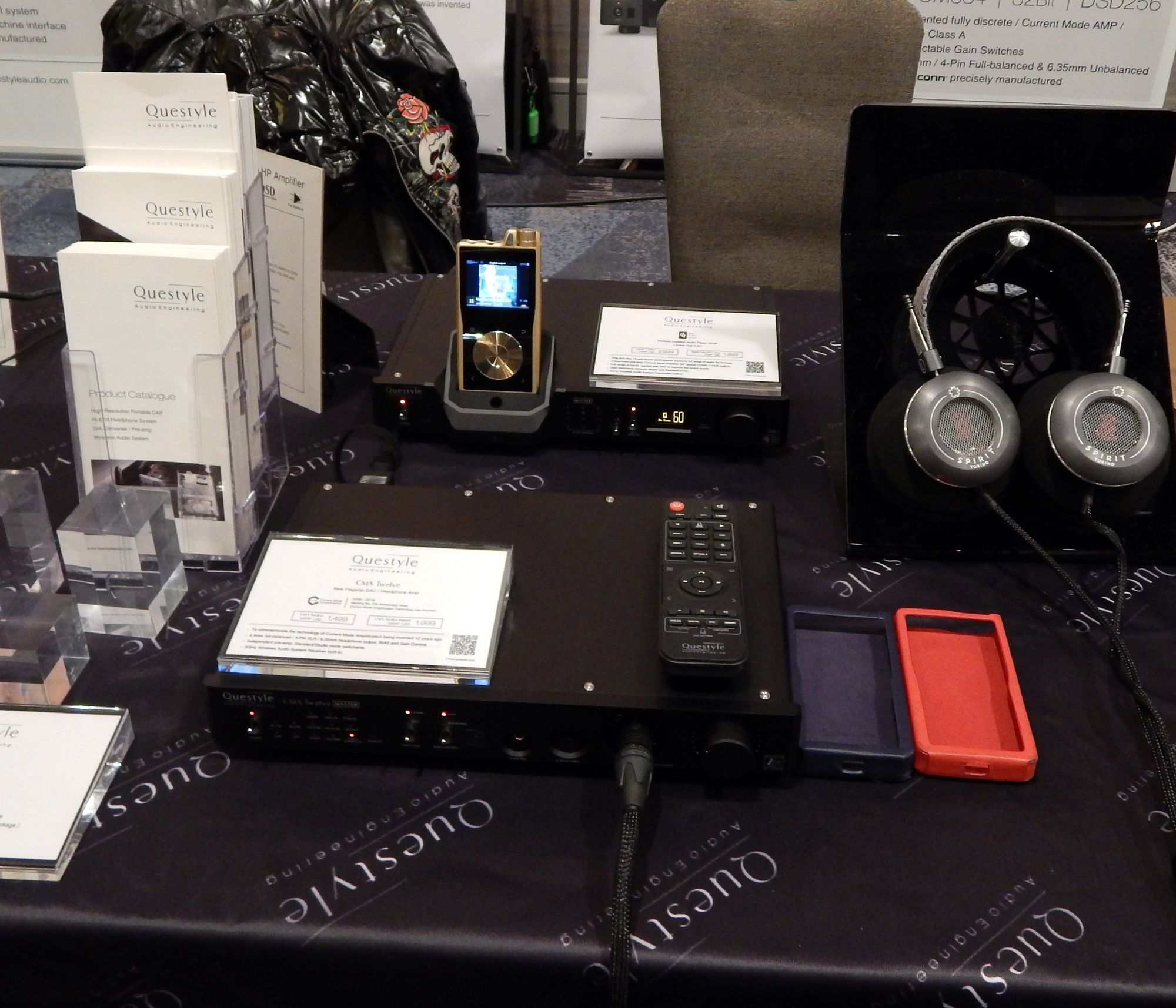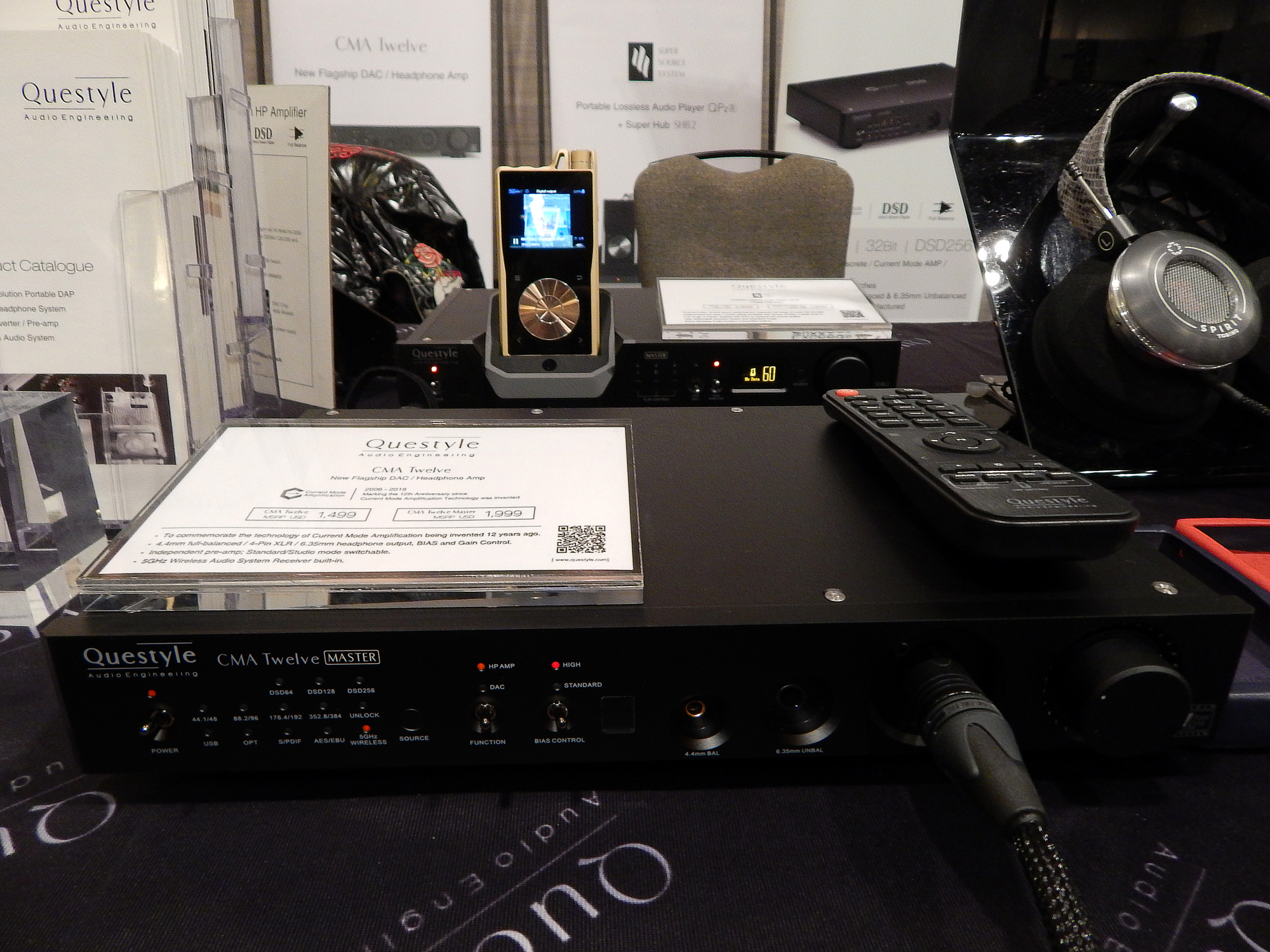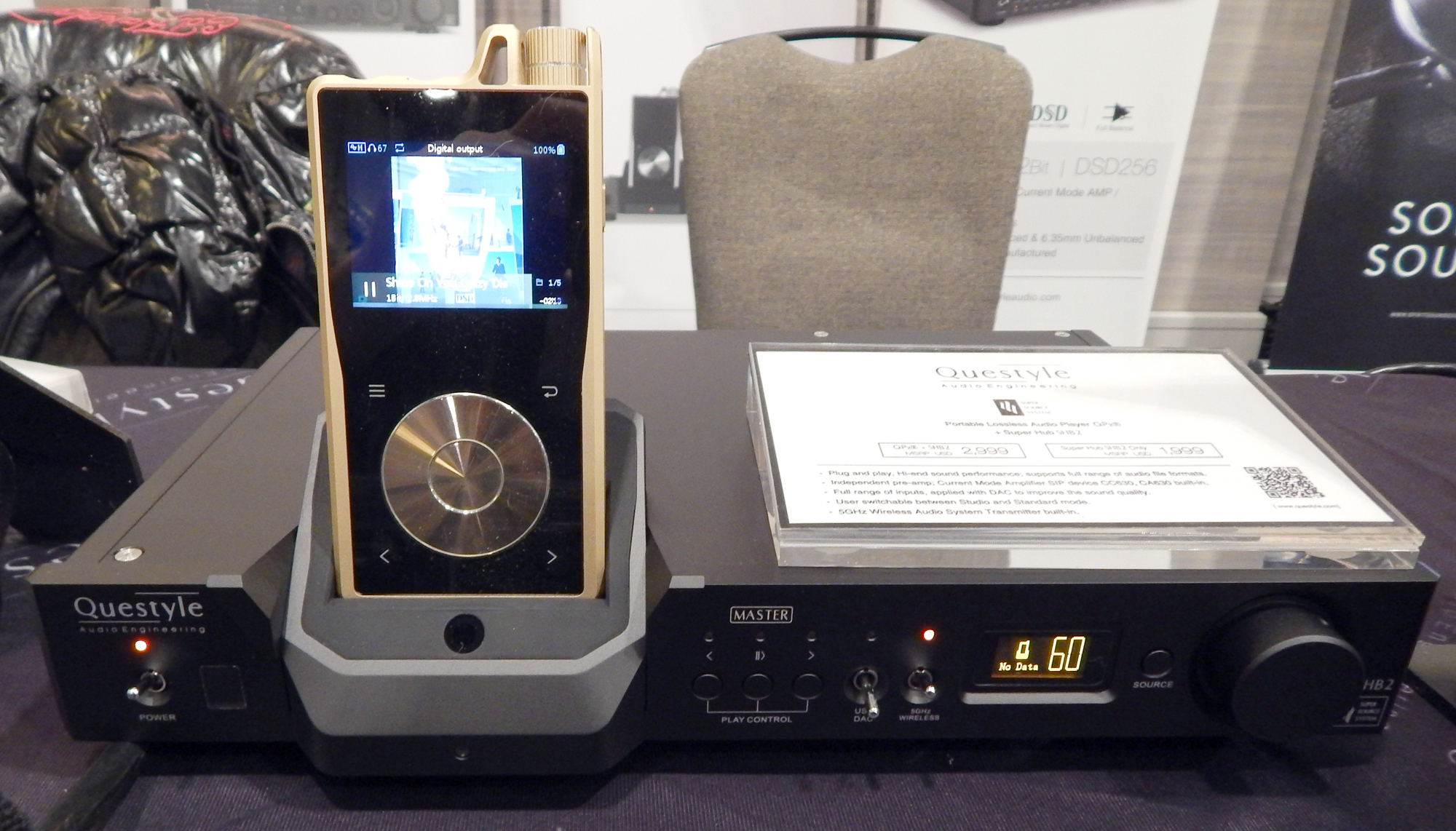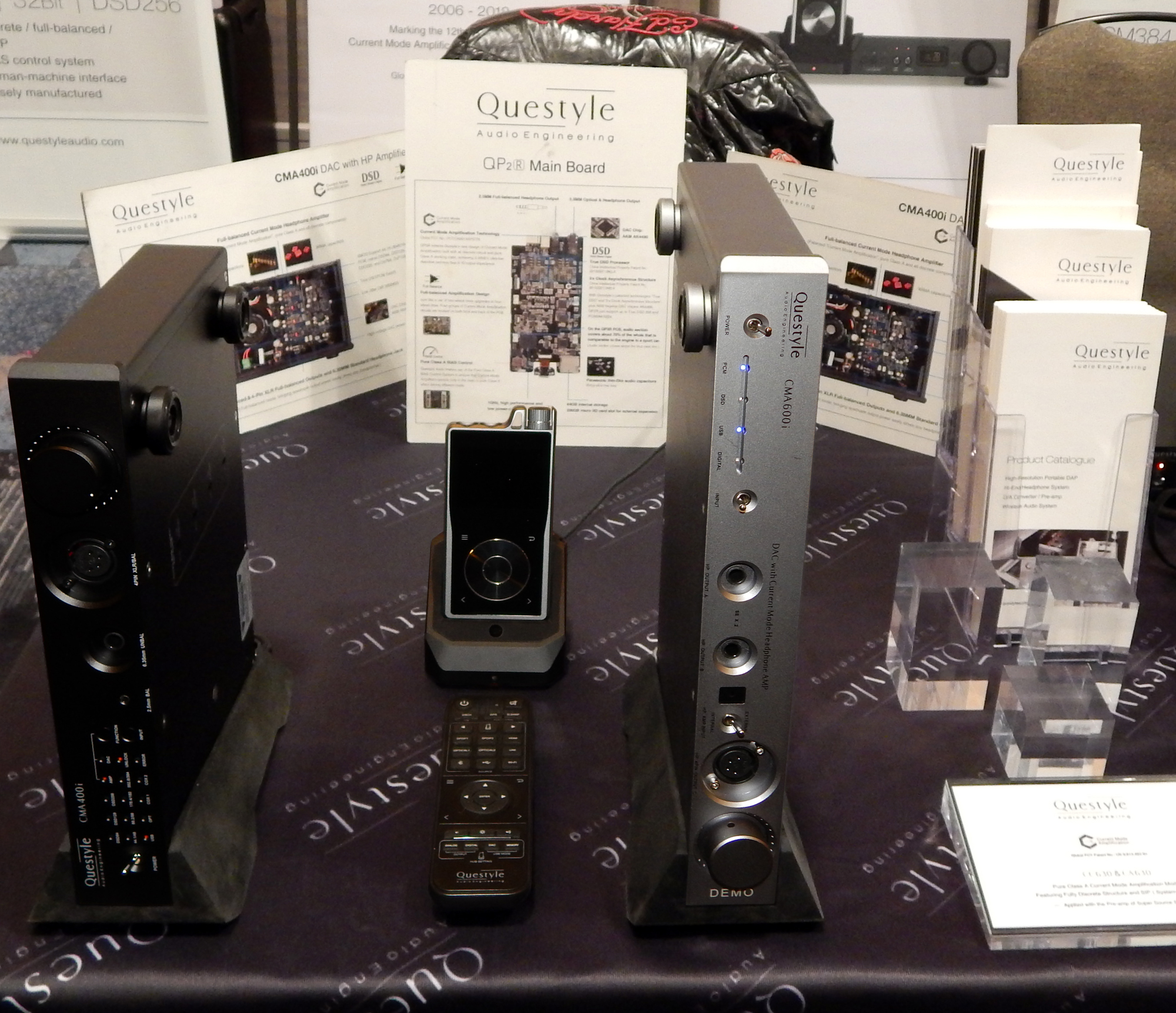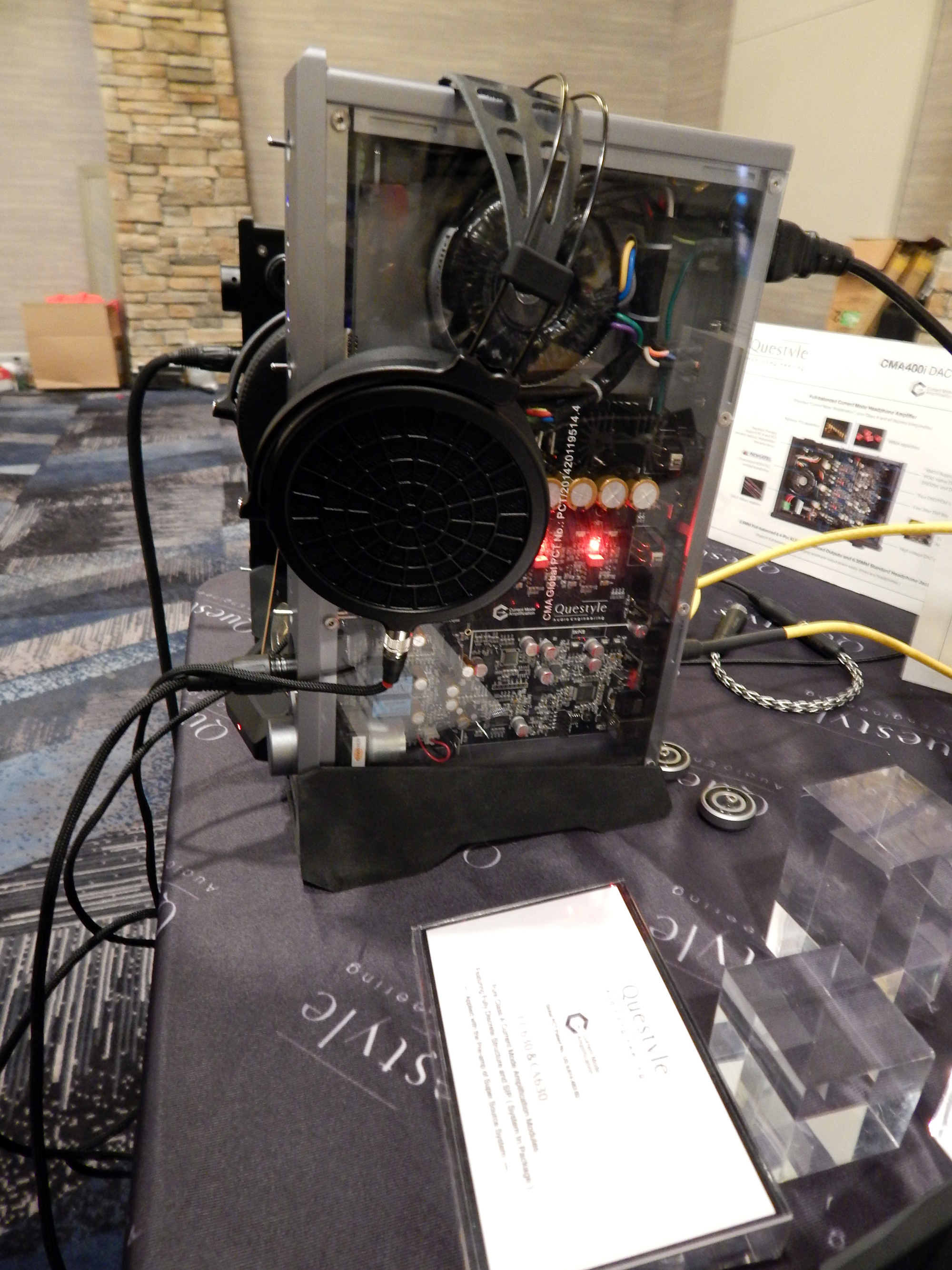 Headsonix
Sharing space, as well as, their President Bruce Ball with Questyle Audio was Headsonix representing four very unique Personal Audio lines. First on the docket was the Bluewave Get Wireless HiFi Headphone Amplifier ($129 USD) featuring aptX HD and Bluetooth 5.0 for high-resolution sound and enough power to drive most over the ear headphones. Next up was the ever popular M&O Electronics MOZERO Beryllium Acoustic Bluetooth Headphones providing outstanding performance for only $149.99 USD. On the high-end side, Headsonix is proud to premiere a new reference Headphone line out of Italy, Spirit Torino. Offering four models including the Grand ($1,999 USD), the Superleggera ($1,999 USD), the Twin Pulse ($3,200 USD) and the Ragnarr Edition ($3,400 USD) with a familiar look but a completely unique design presenting the world's first Open Circumaural Twin Pulse Isobaric System Headphone delivering some of the best sound you will ever hear from a dynamic headphone. Custom made, the Spirit Torino Headphones are available in a choice of colors and headband leathers (including snakeskin).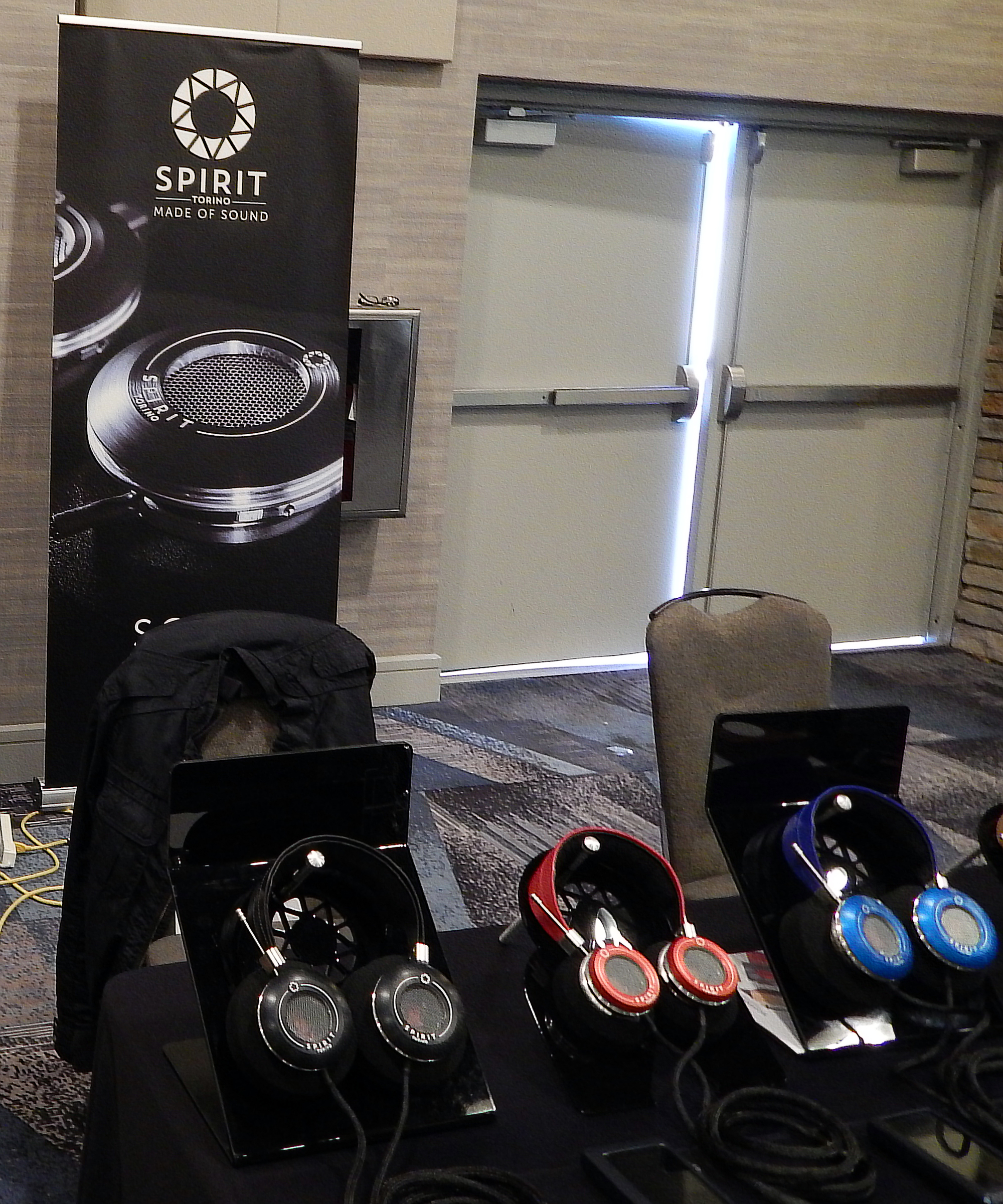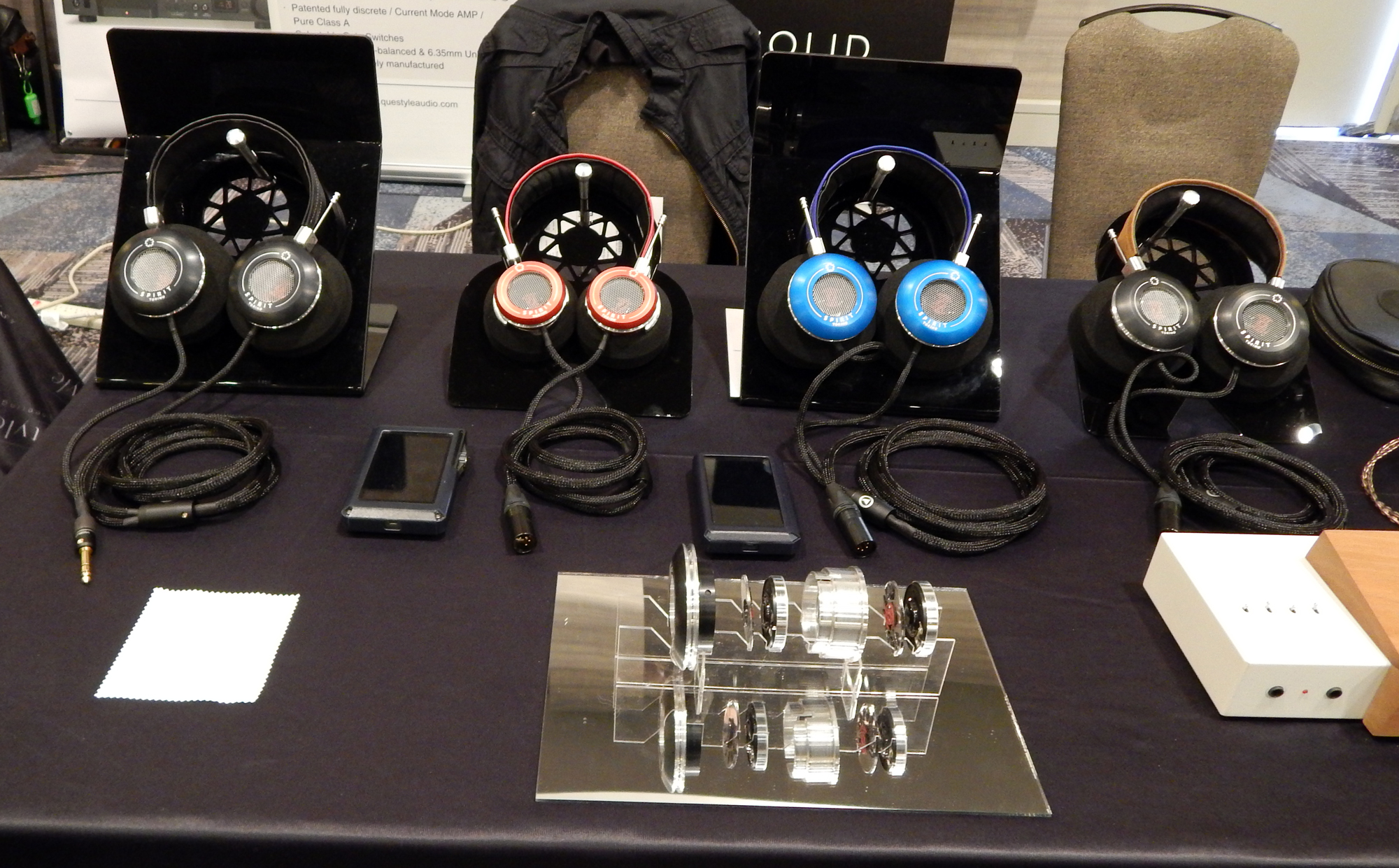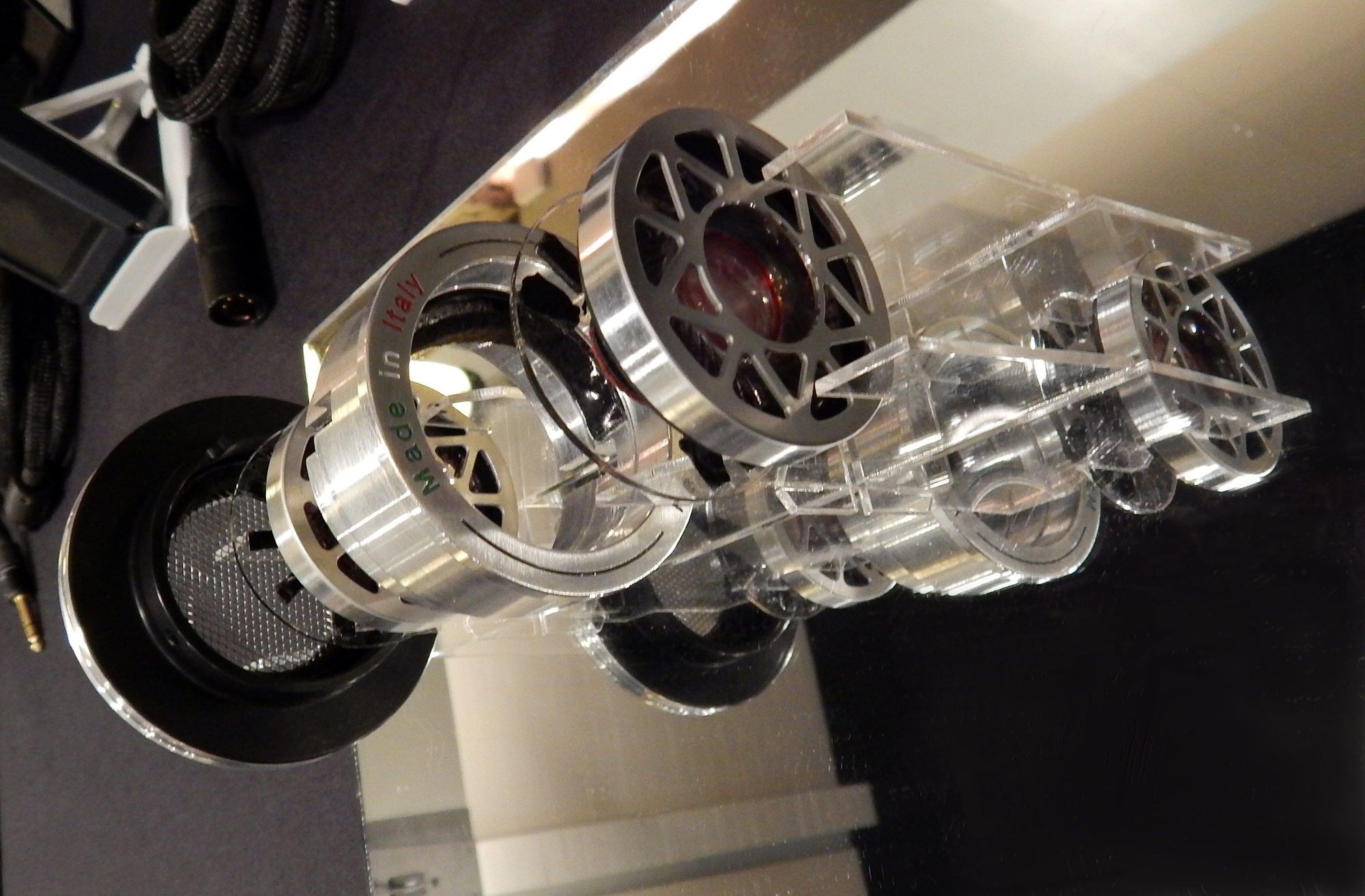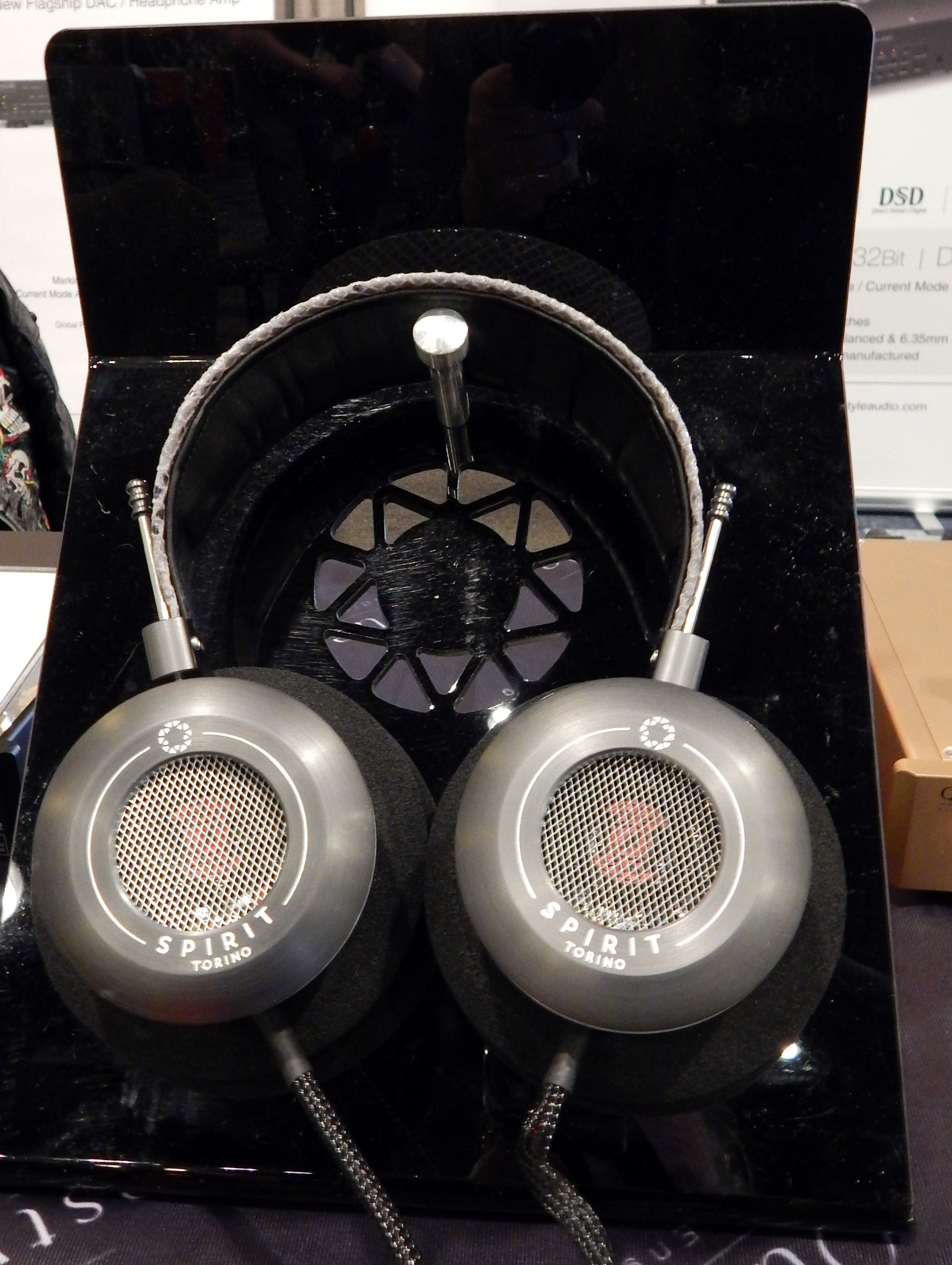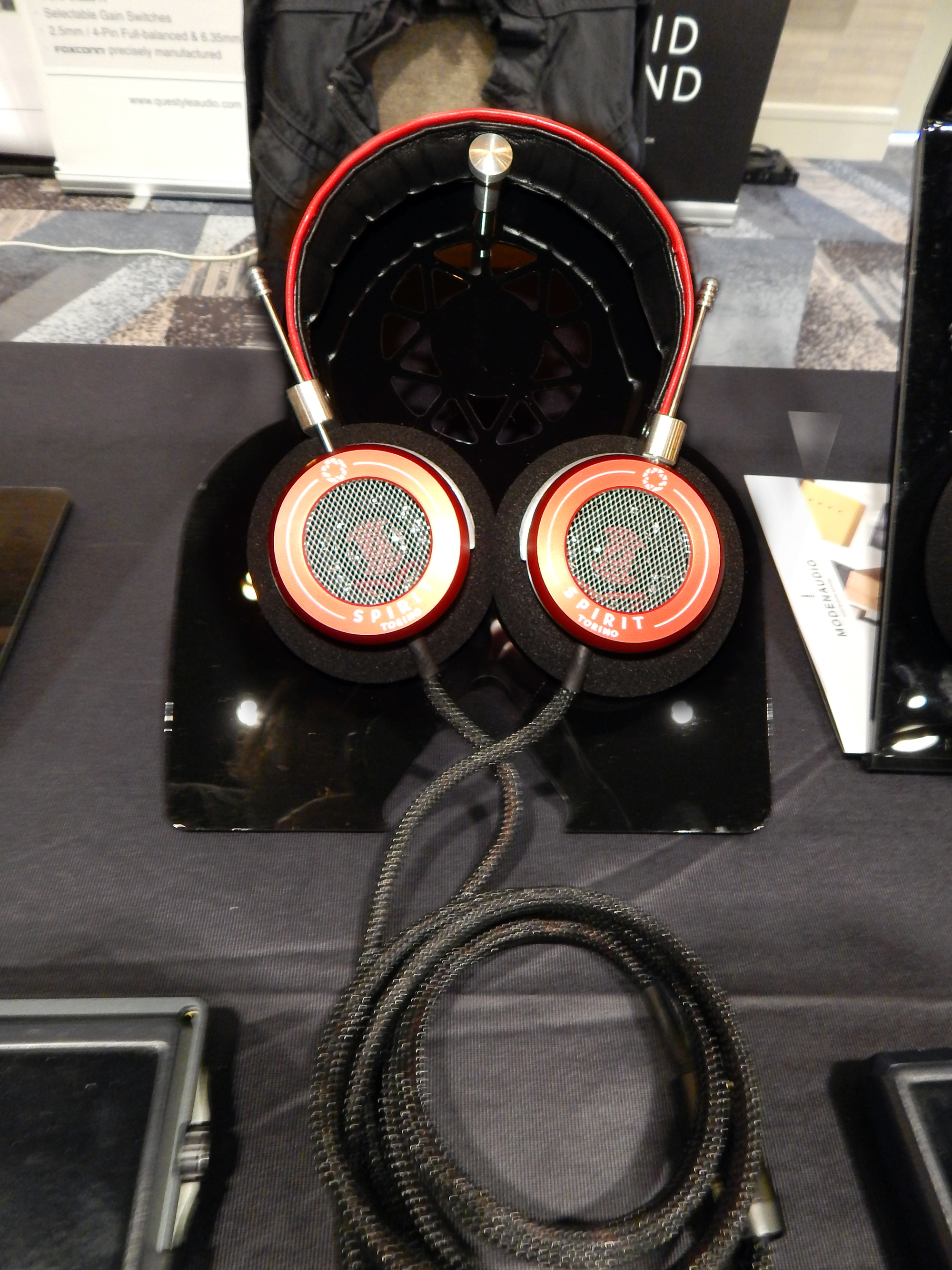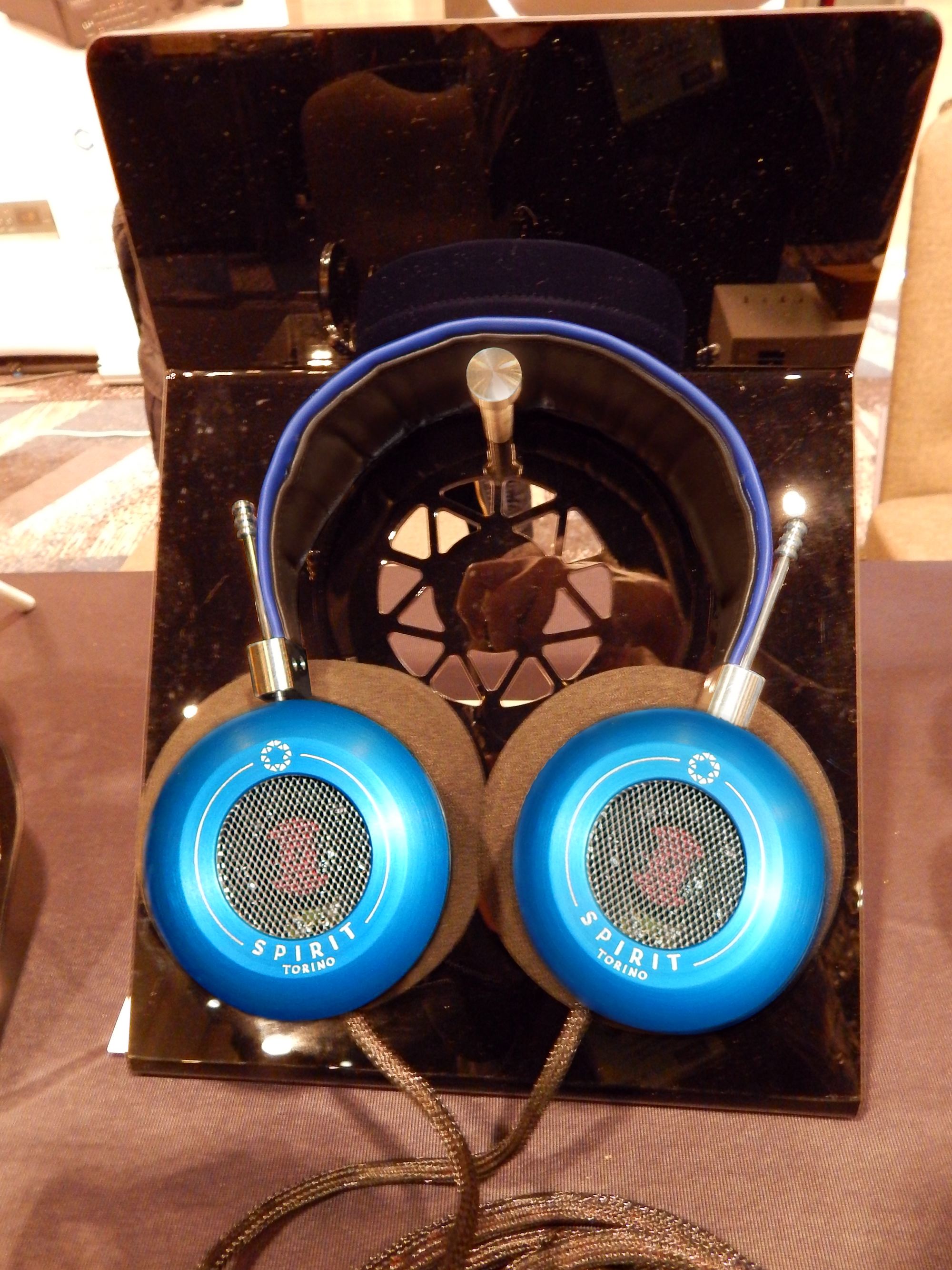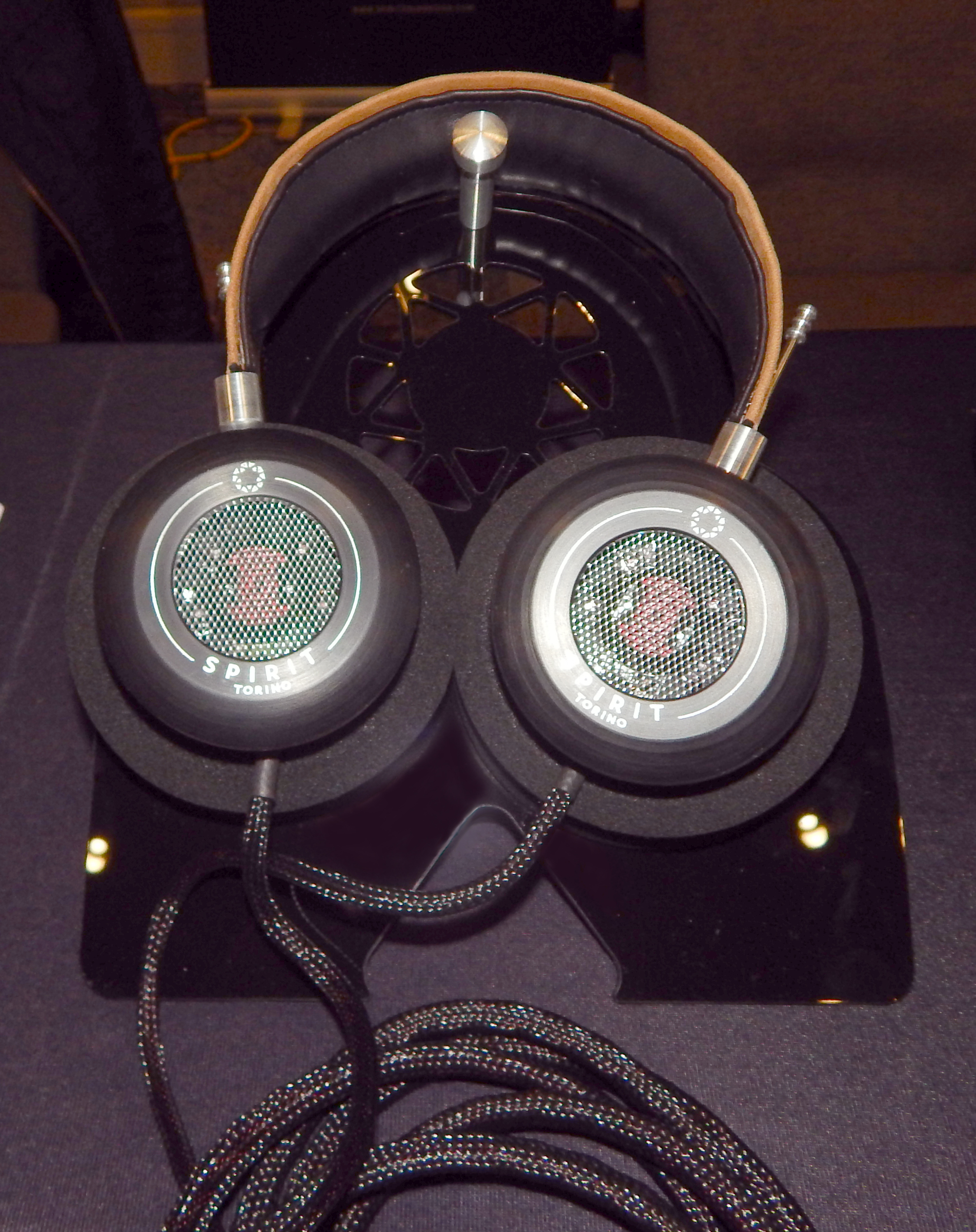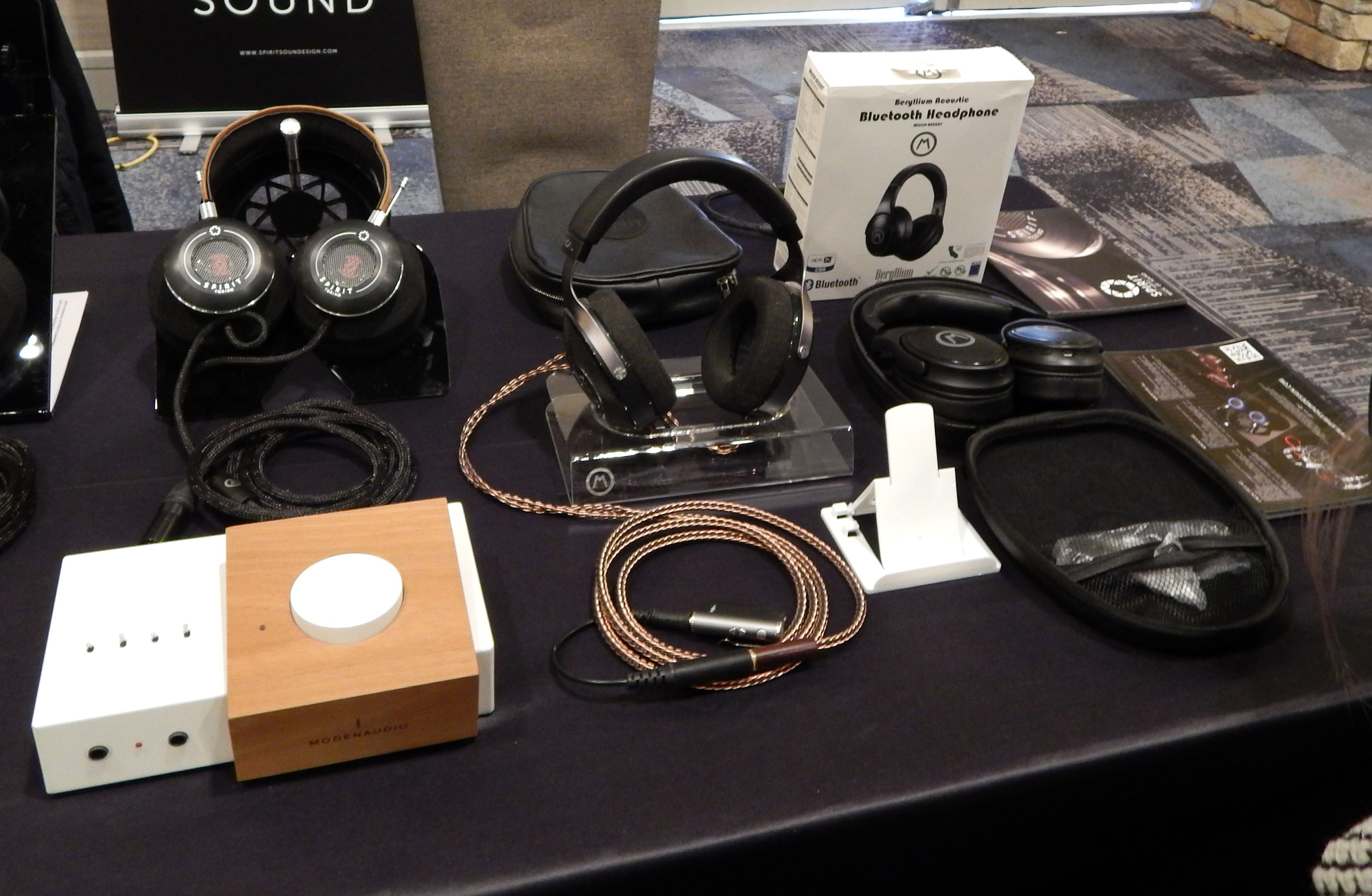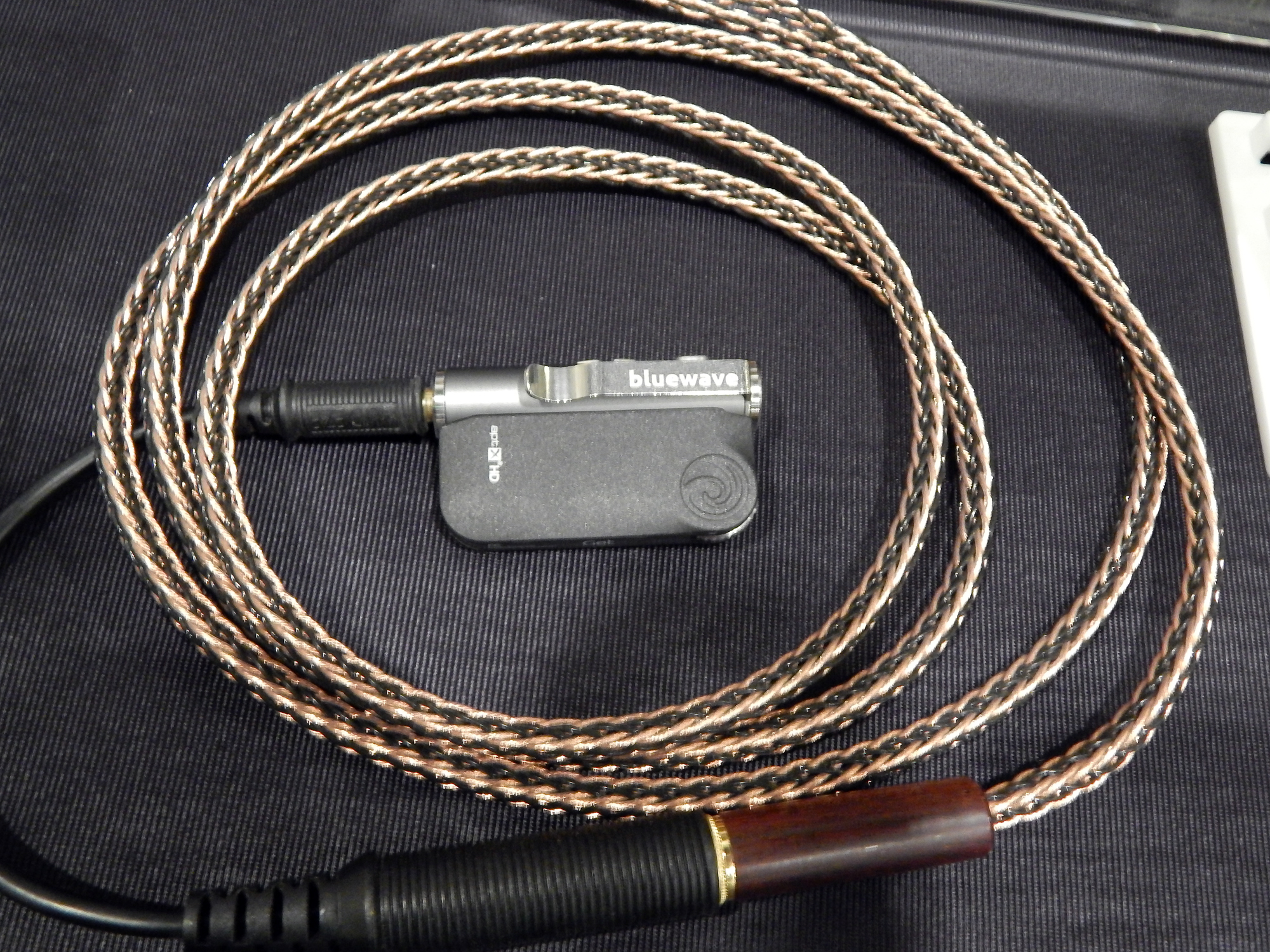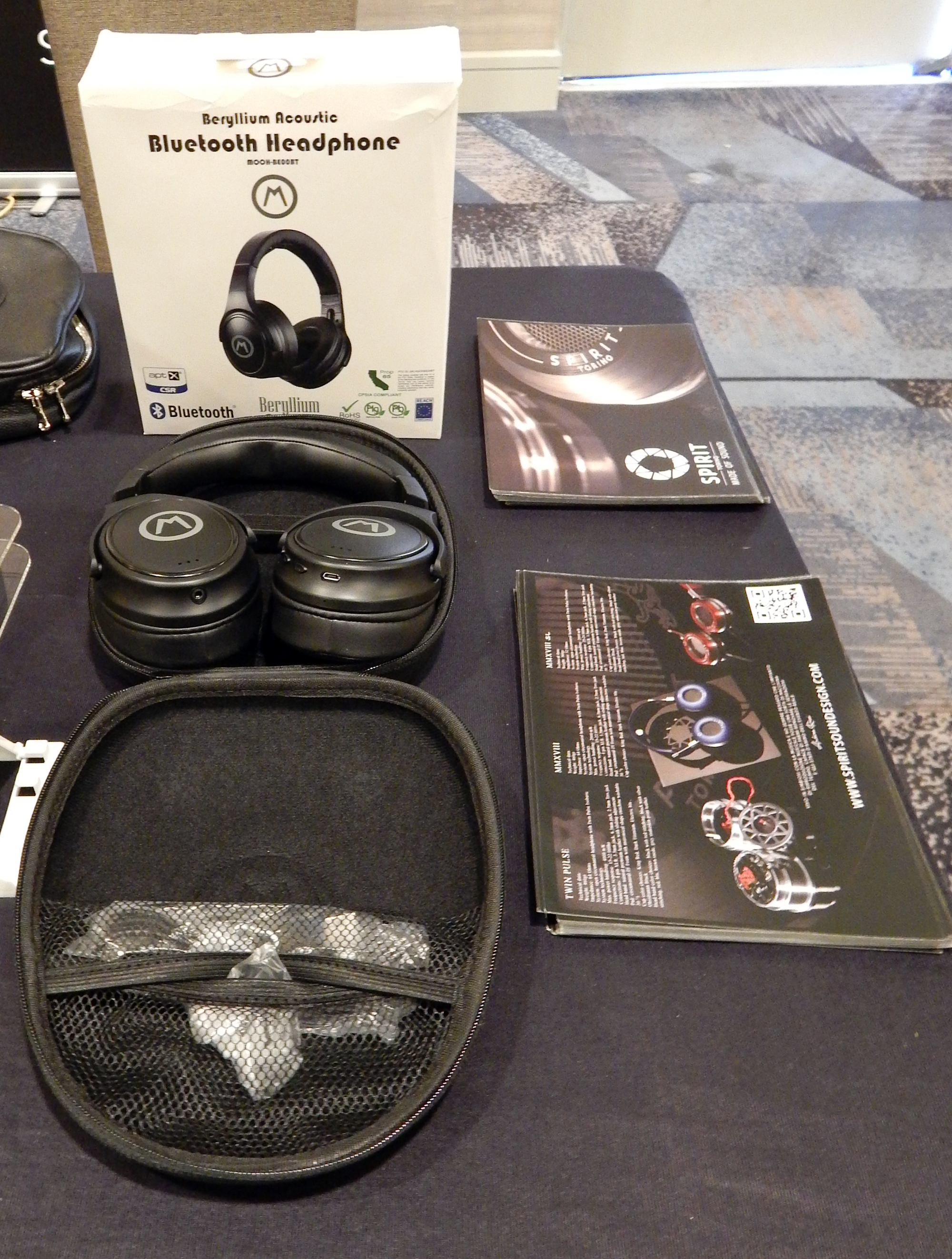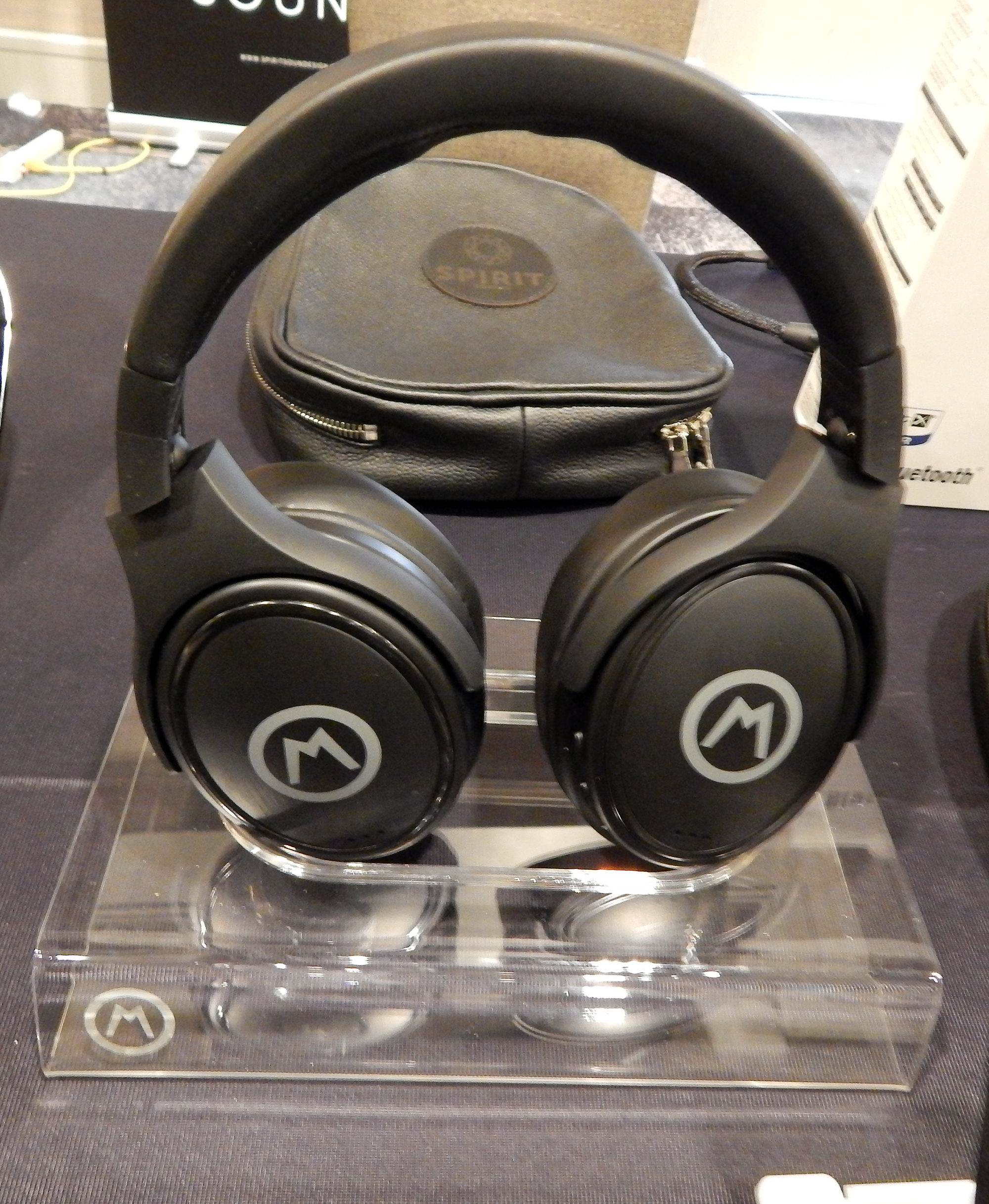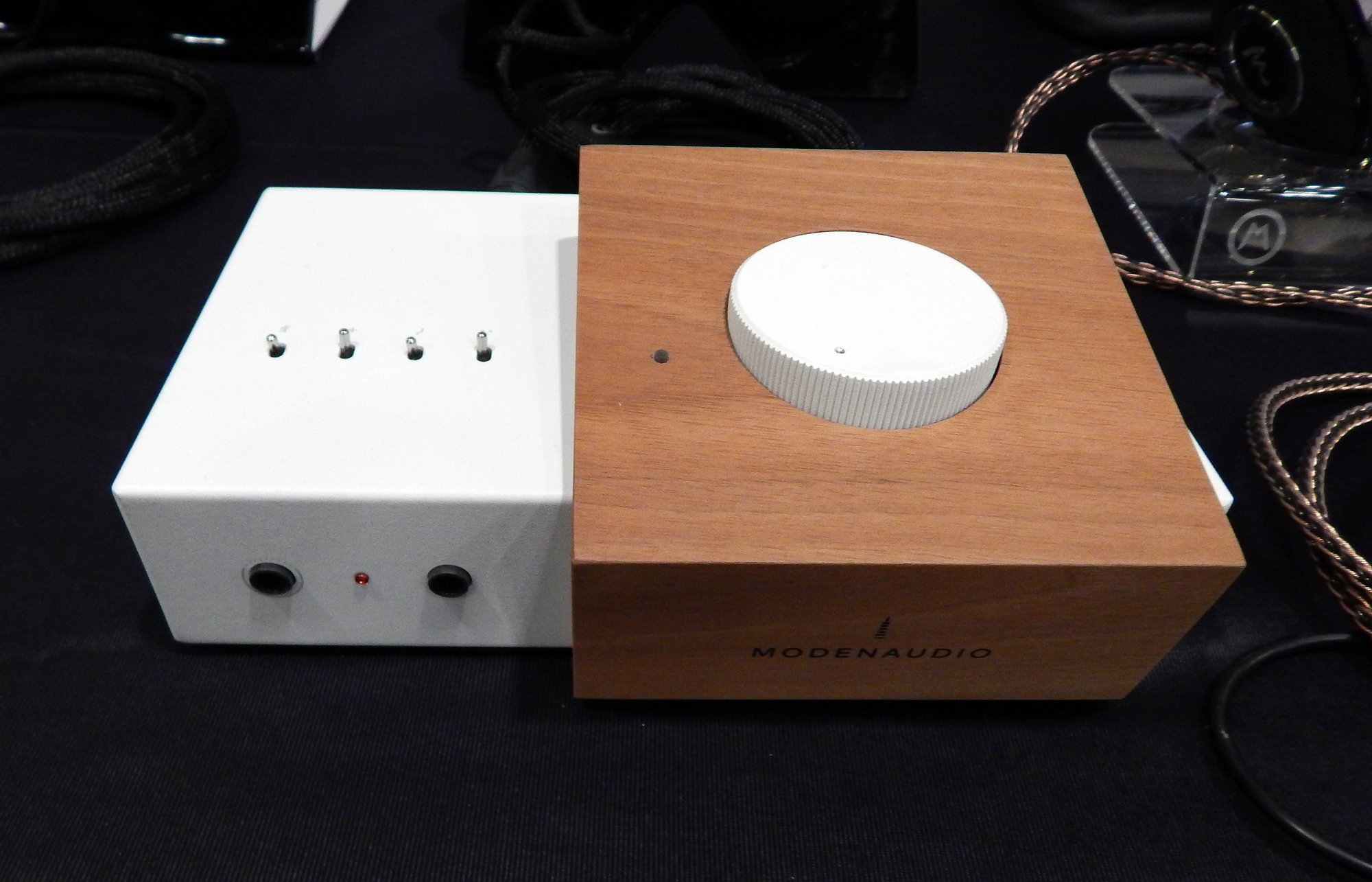 Moon Audio
One of the premier high-end Personal Audio retailers, Moon Audio always has an impressive spread, and this year they were presenting a host of new debuting products including Focal's first-ever closed back Headphone, the Focal Elegia ($899 USD). Also on display for the first time were the Spirit Torino Twin Pulse Isobaric Circumaural Headphones ($3,200 USD), the Questyle Audio SHB2 Master Wireless Super Hub ($2,499 USD) and the Questyle Audio CMA Twelve Master Wireless Receiver/DAC/Current Mode Headphone Amplifier and Preamp ($1,999 USD), along with many old-time favorites like the Dragon Inspire IHA-1 Tube Headphone Amplifier ($1,699 USD), the MrSpeakers VOCE Electrostatic Headphones ($2,999.99 USD) and the HiFiMan Shangri-la Jr Electrostatic Headphones ($4,000 USD) with the Shangri-la Jr Tube Amplifier ($5,000 USD).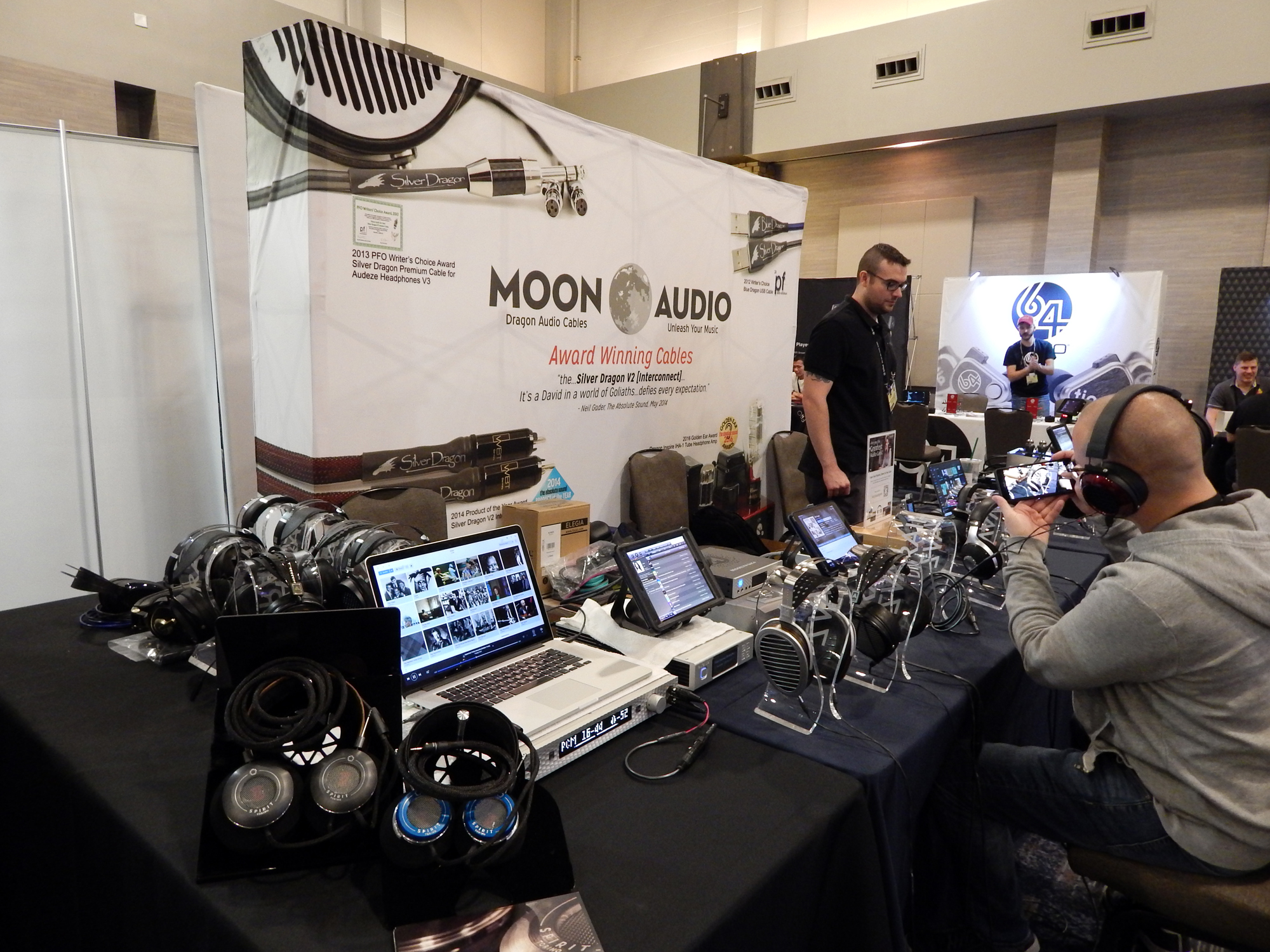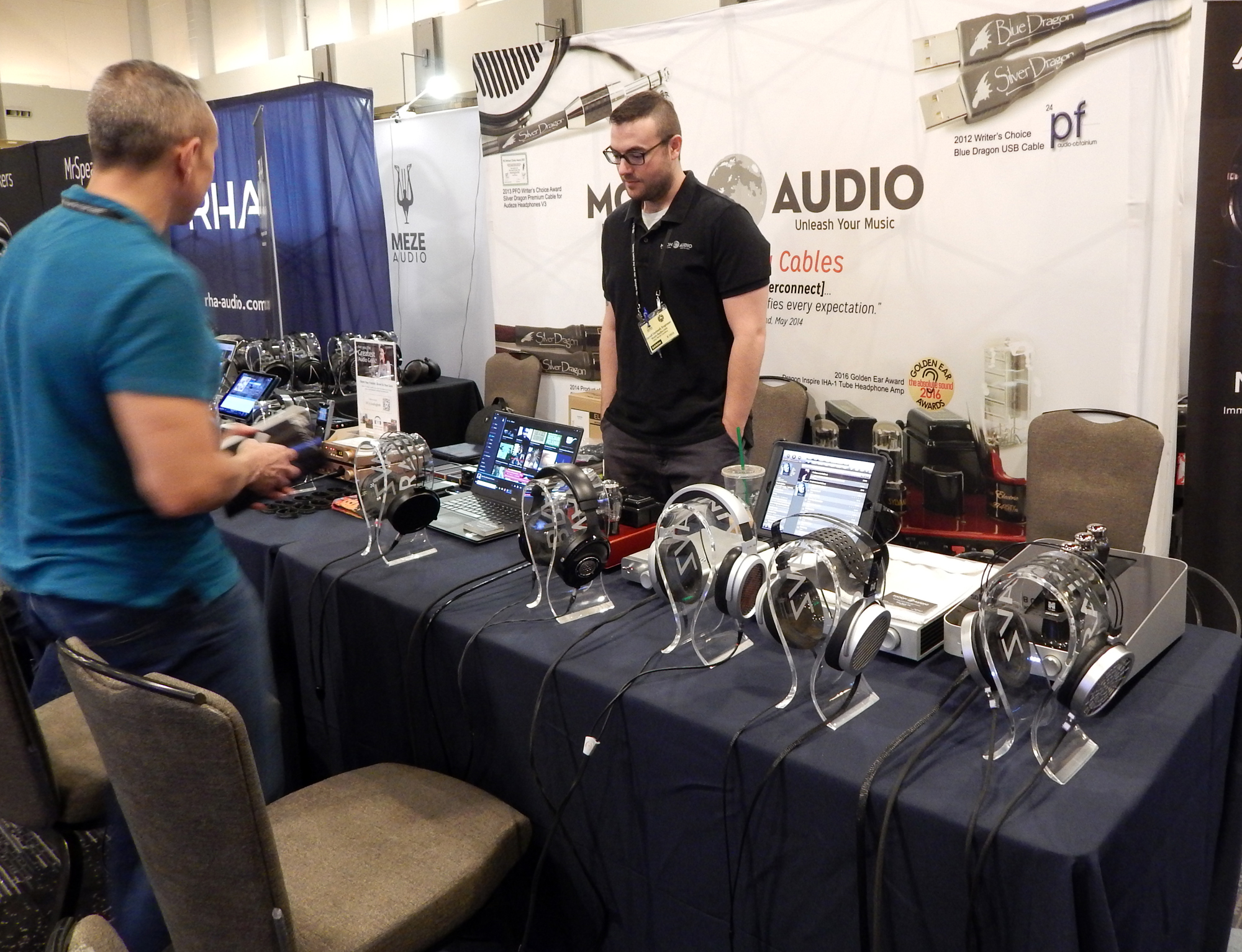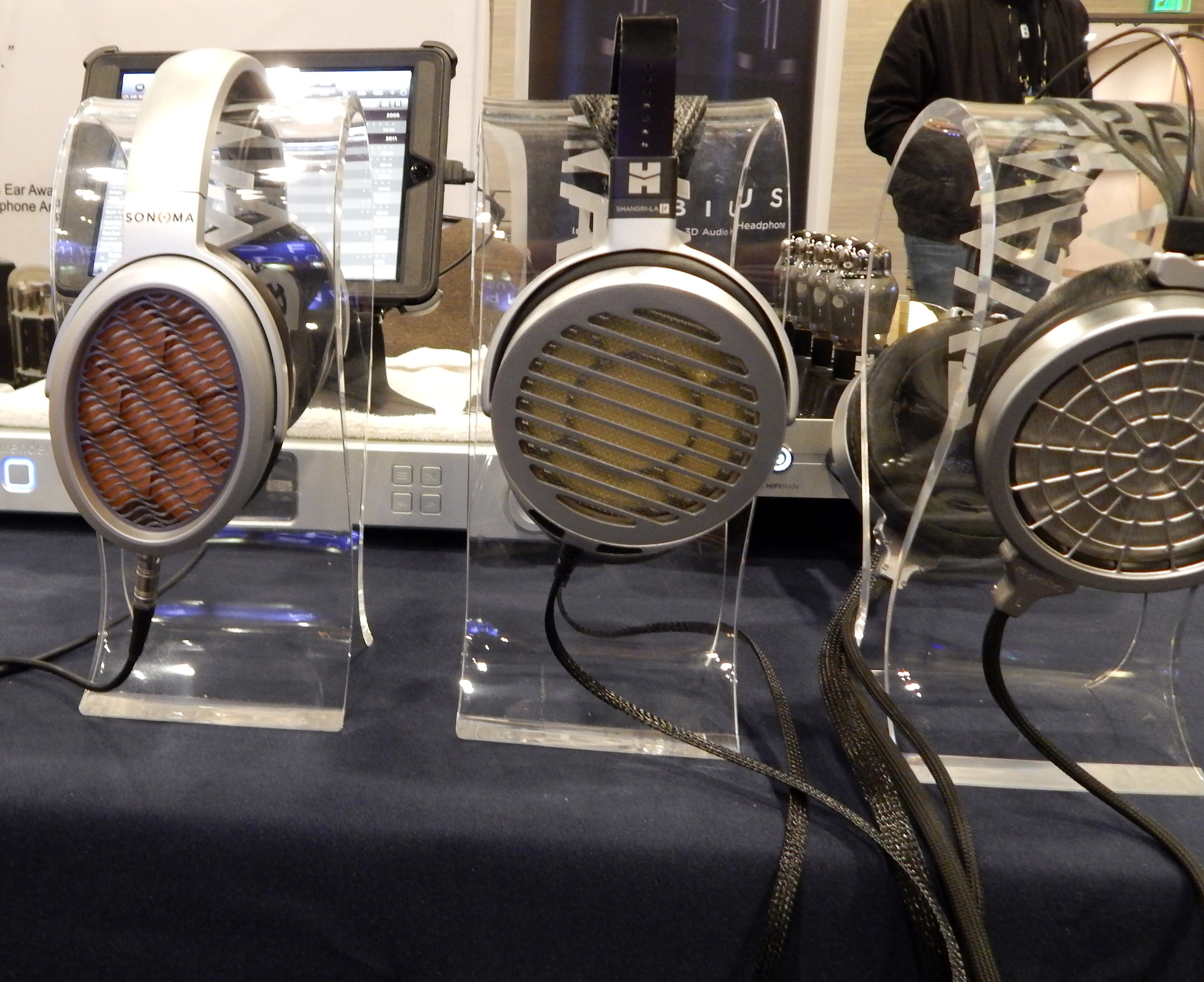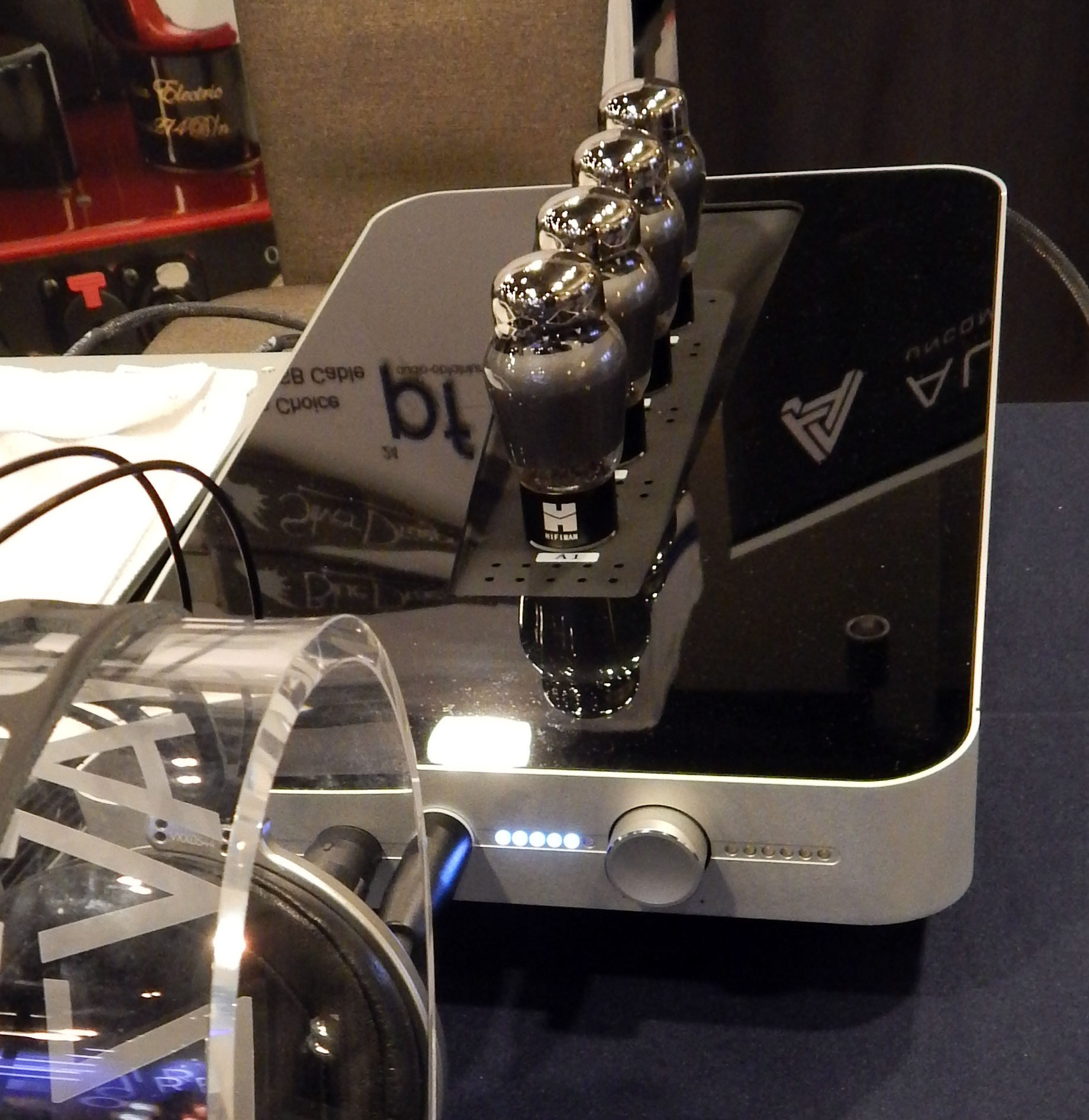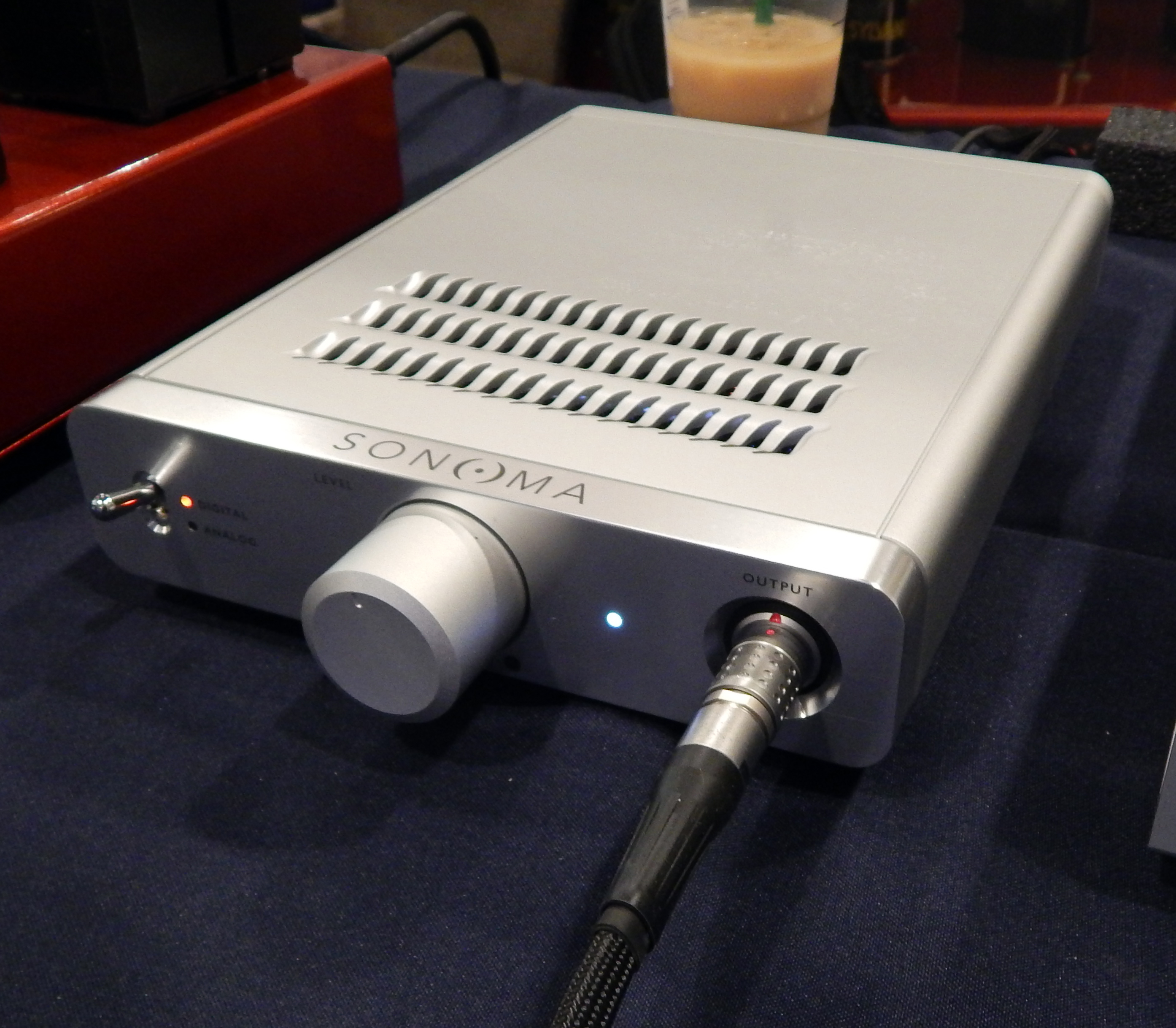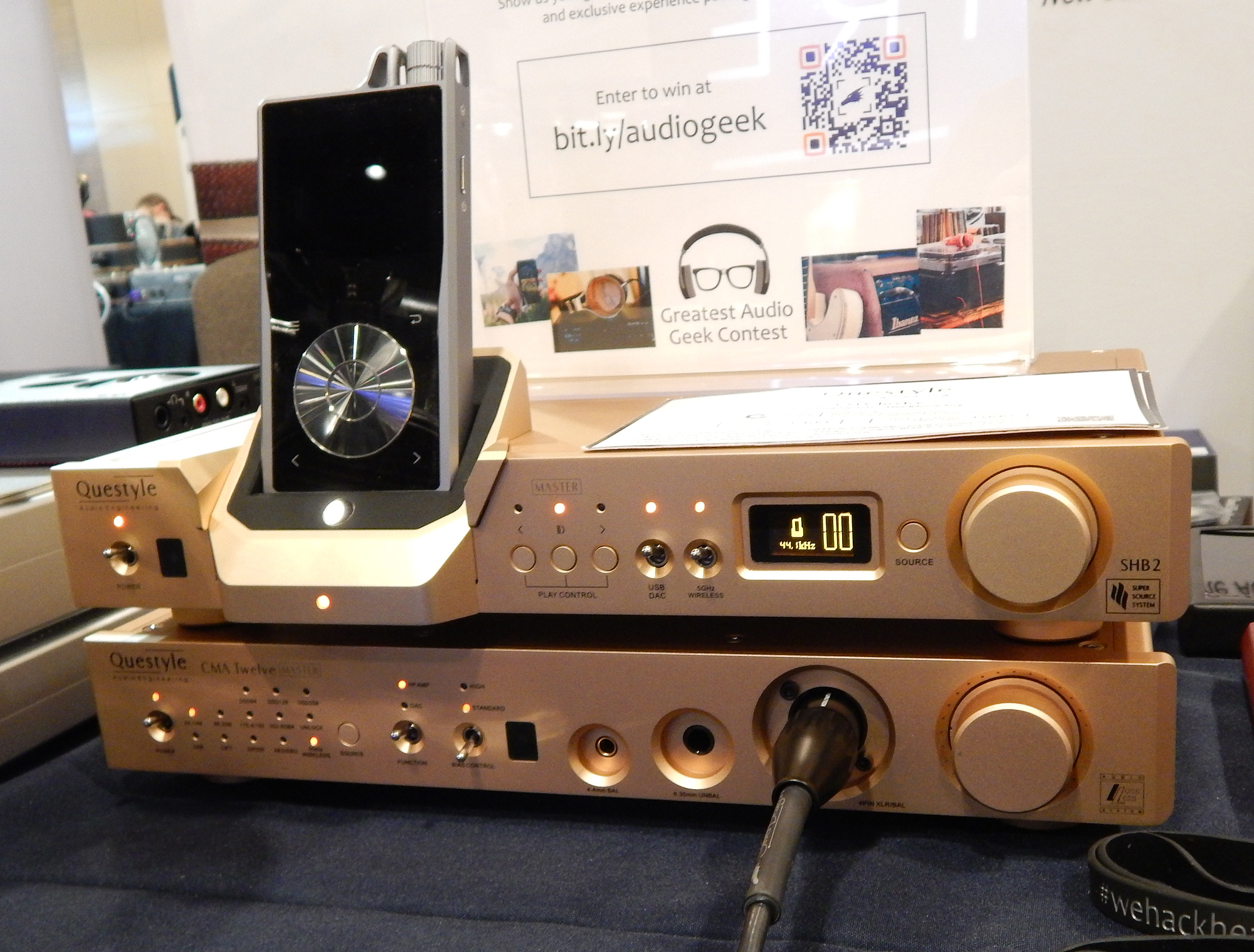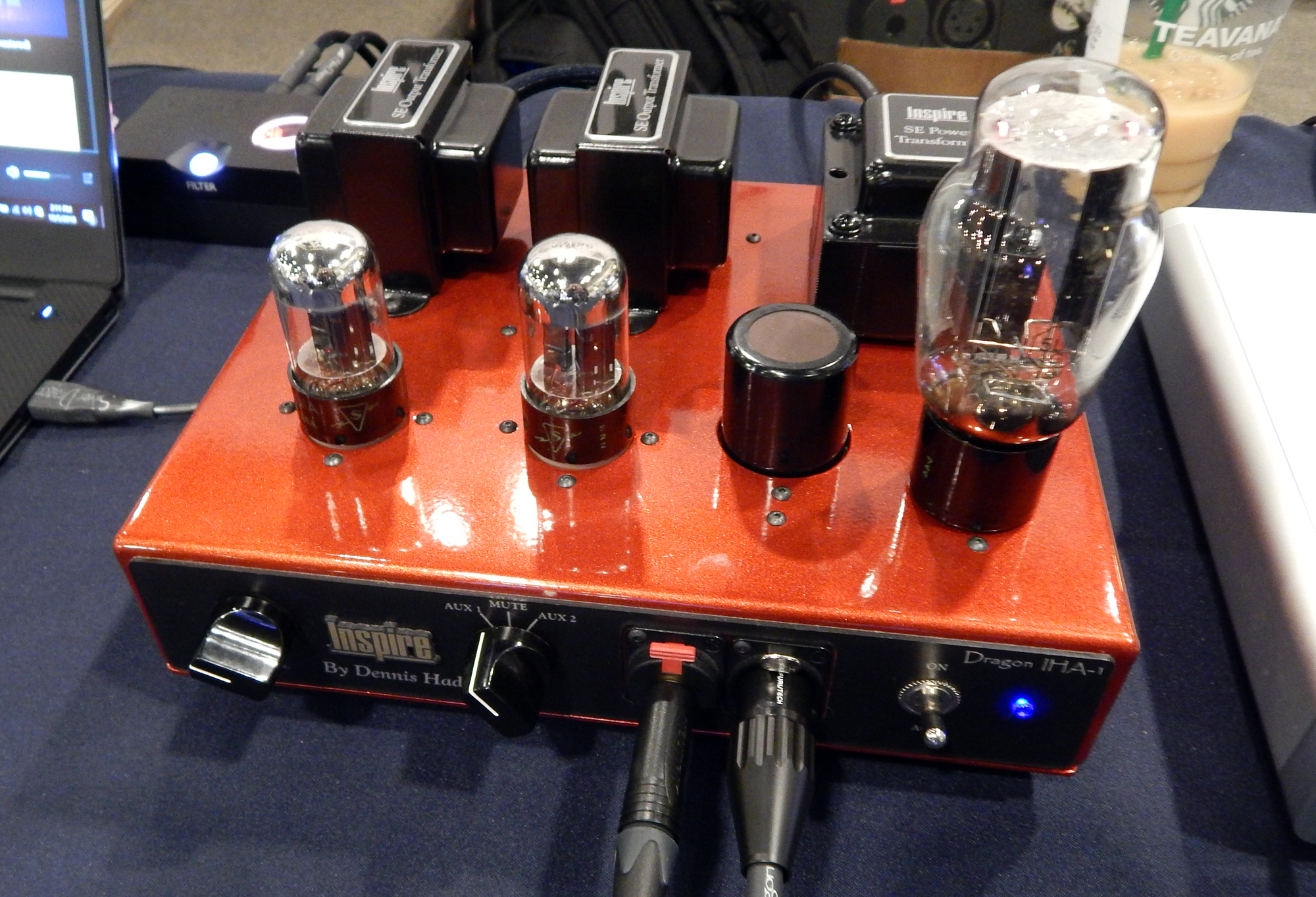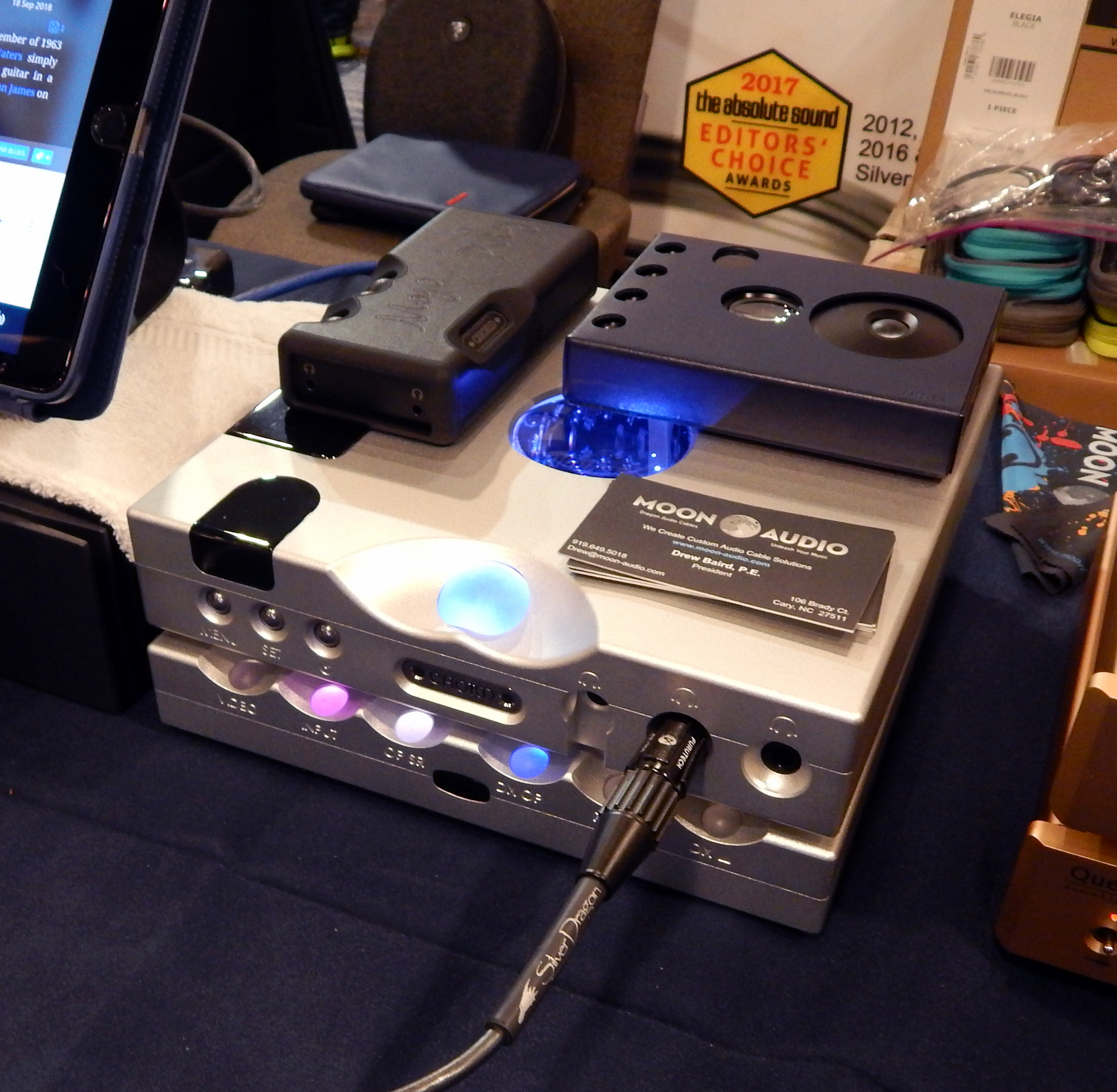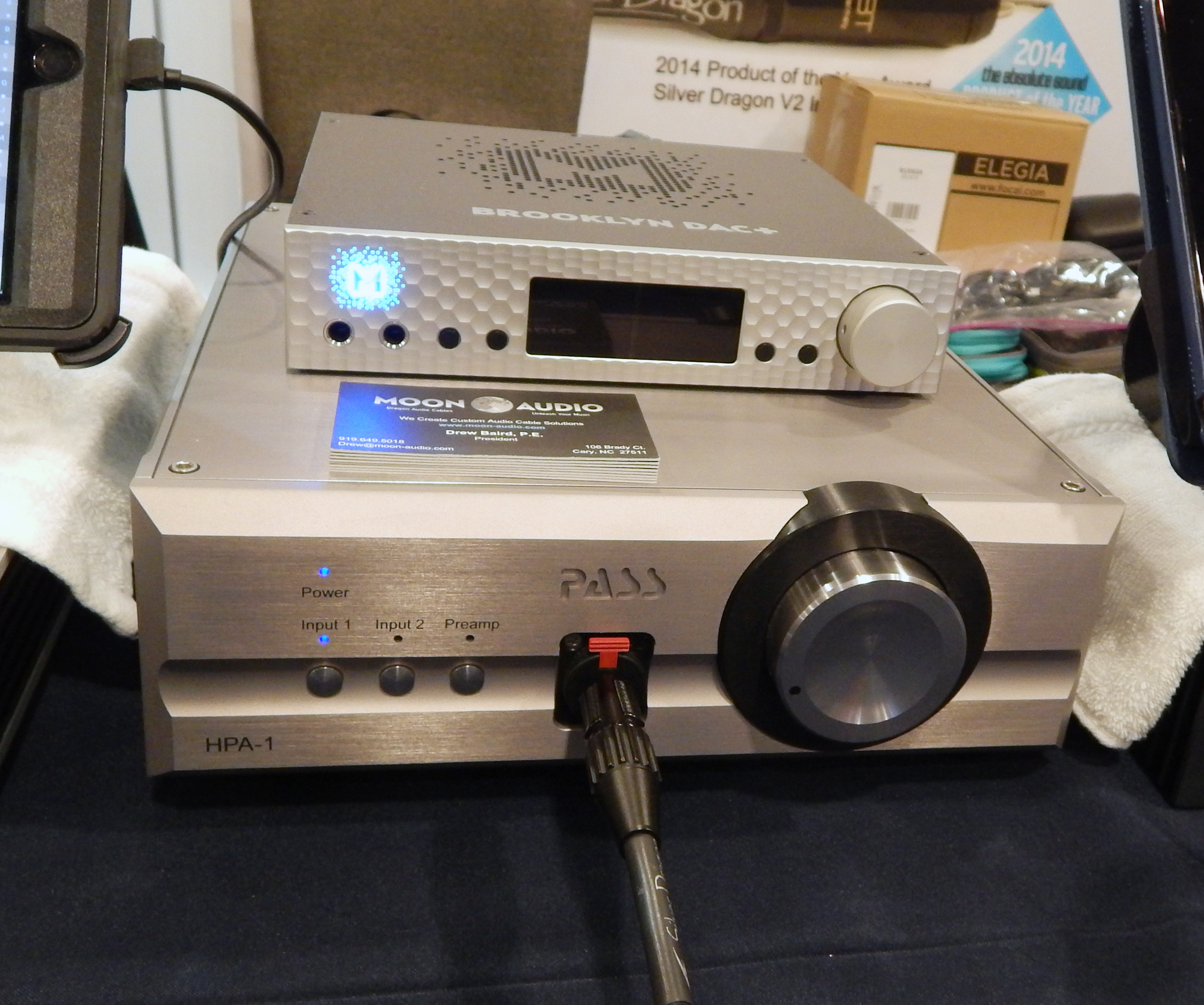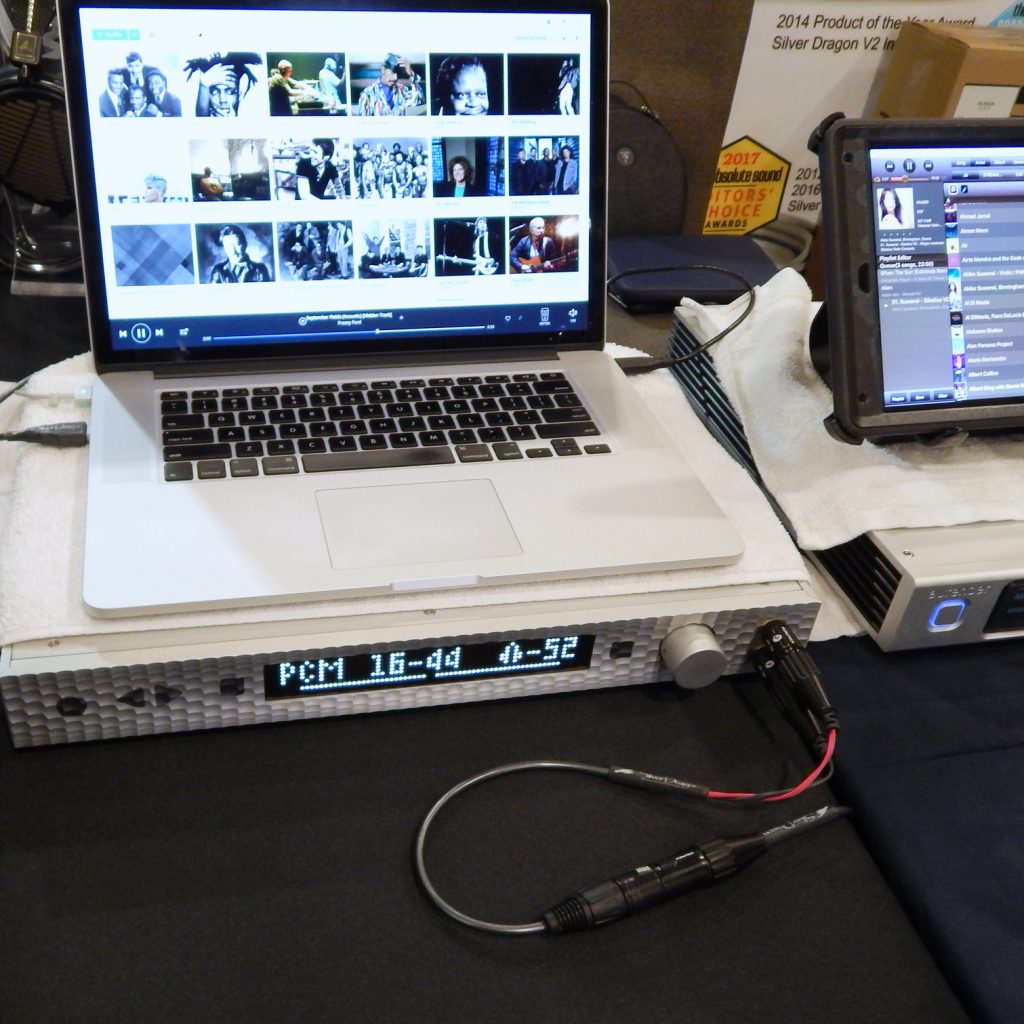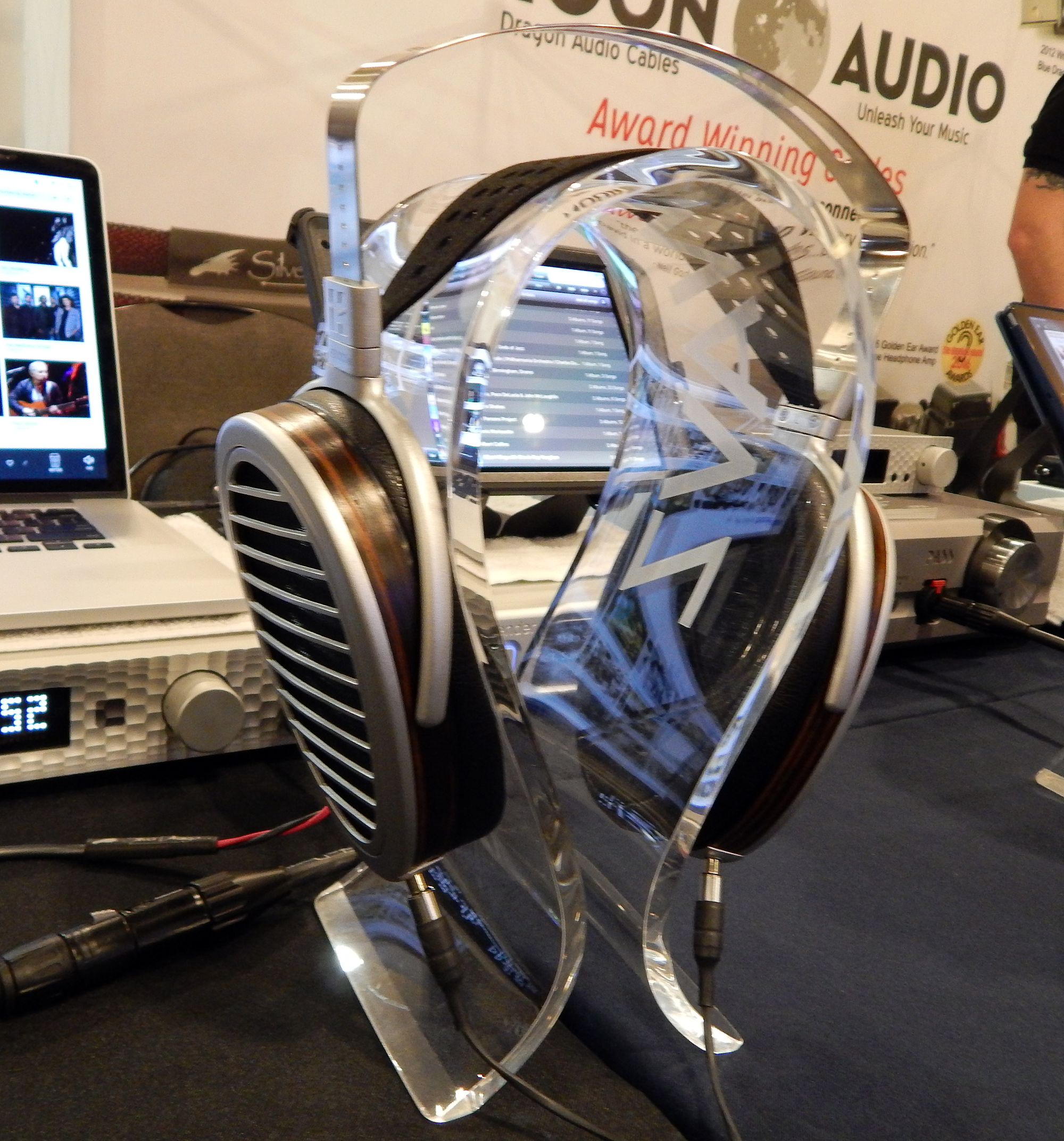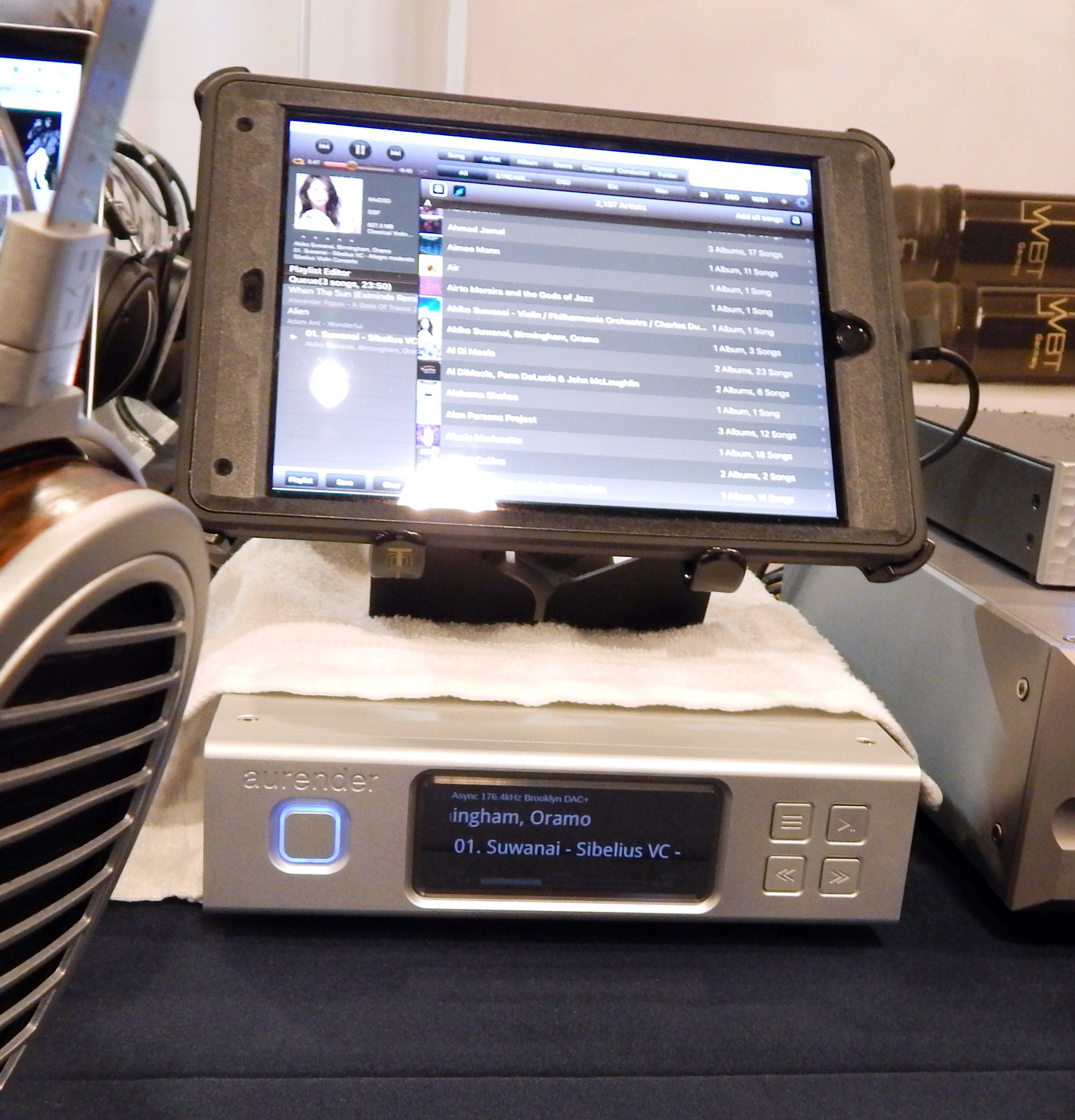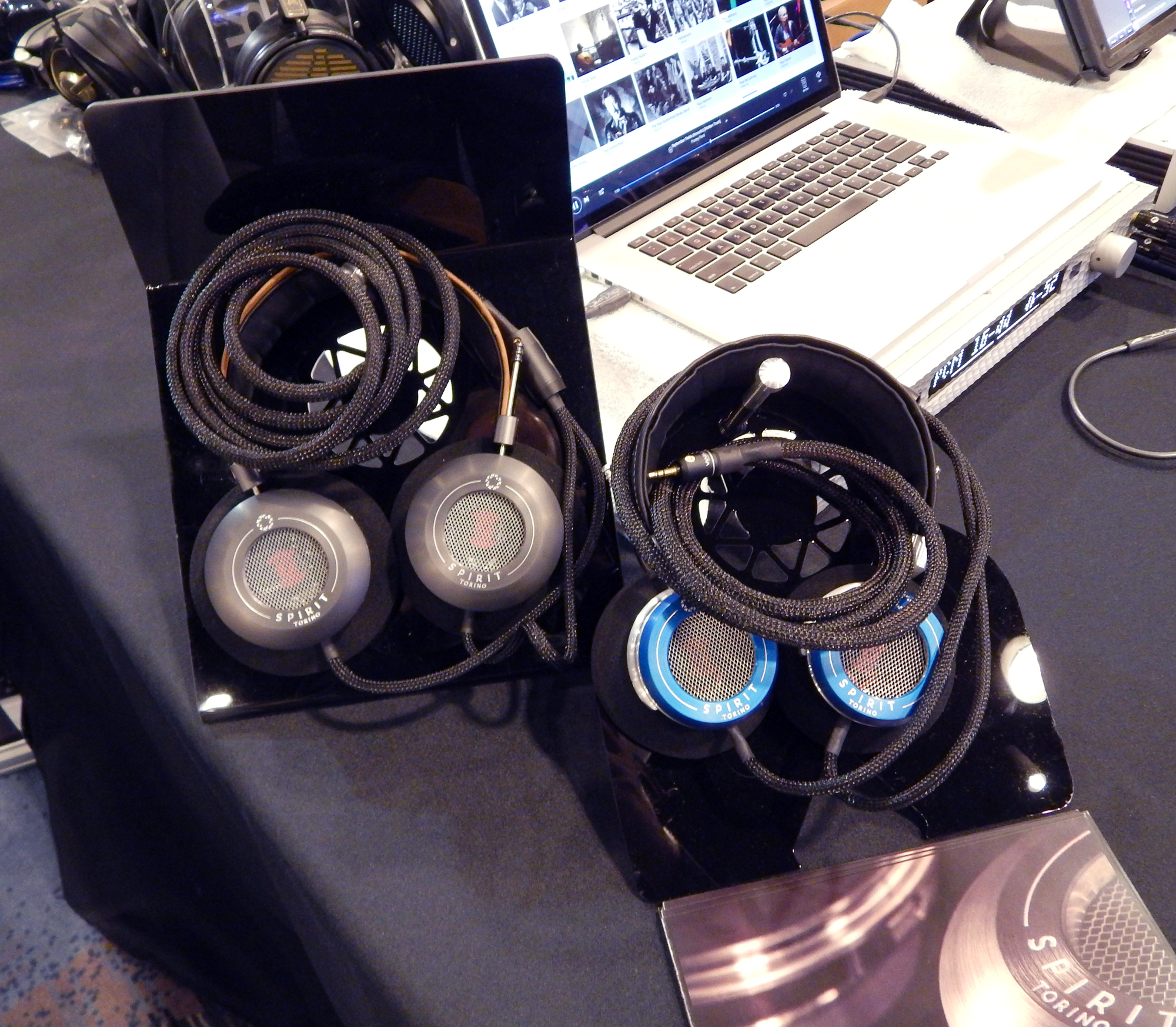 Auris Audio
Out of Serbia comes what may be the best sounding Headphone Amps currently available. The flagship model Auris Audio Headonia 2A3 Single Ended Tube Amplifier ($9,200 USD) is as beautifully constructed as it sounds, which is fantastic, as is the aptly named pure class A EL34 based Auris Audio Nirvana Single Ended Tube Amplifier ($5,250 USD) and just to show its power capabilities they were running a pair of HiFiMan HE1000s and HiFiMan HE6se headphones simultaneously, and the sound was exquisite.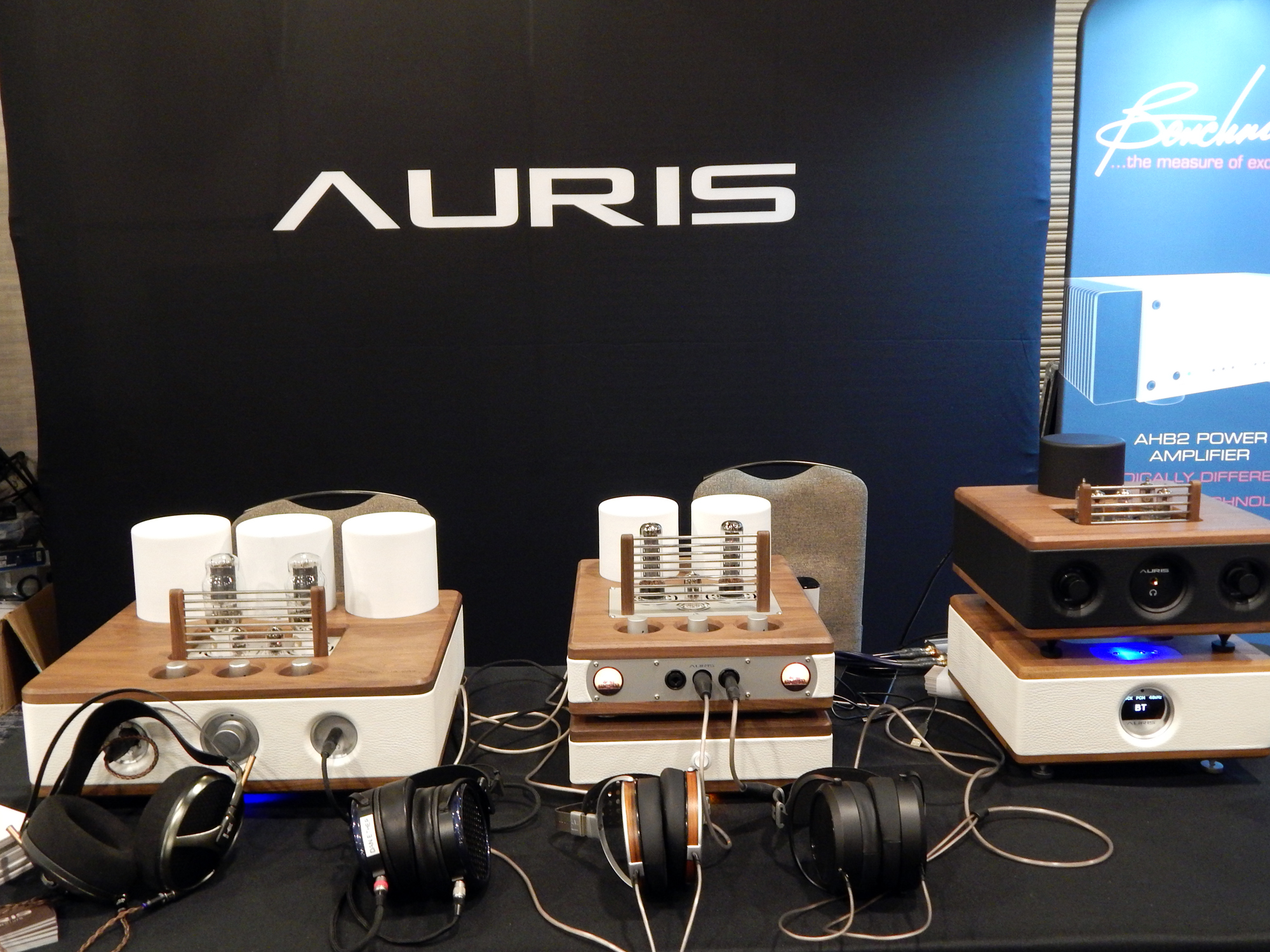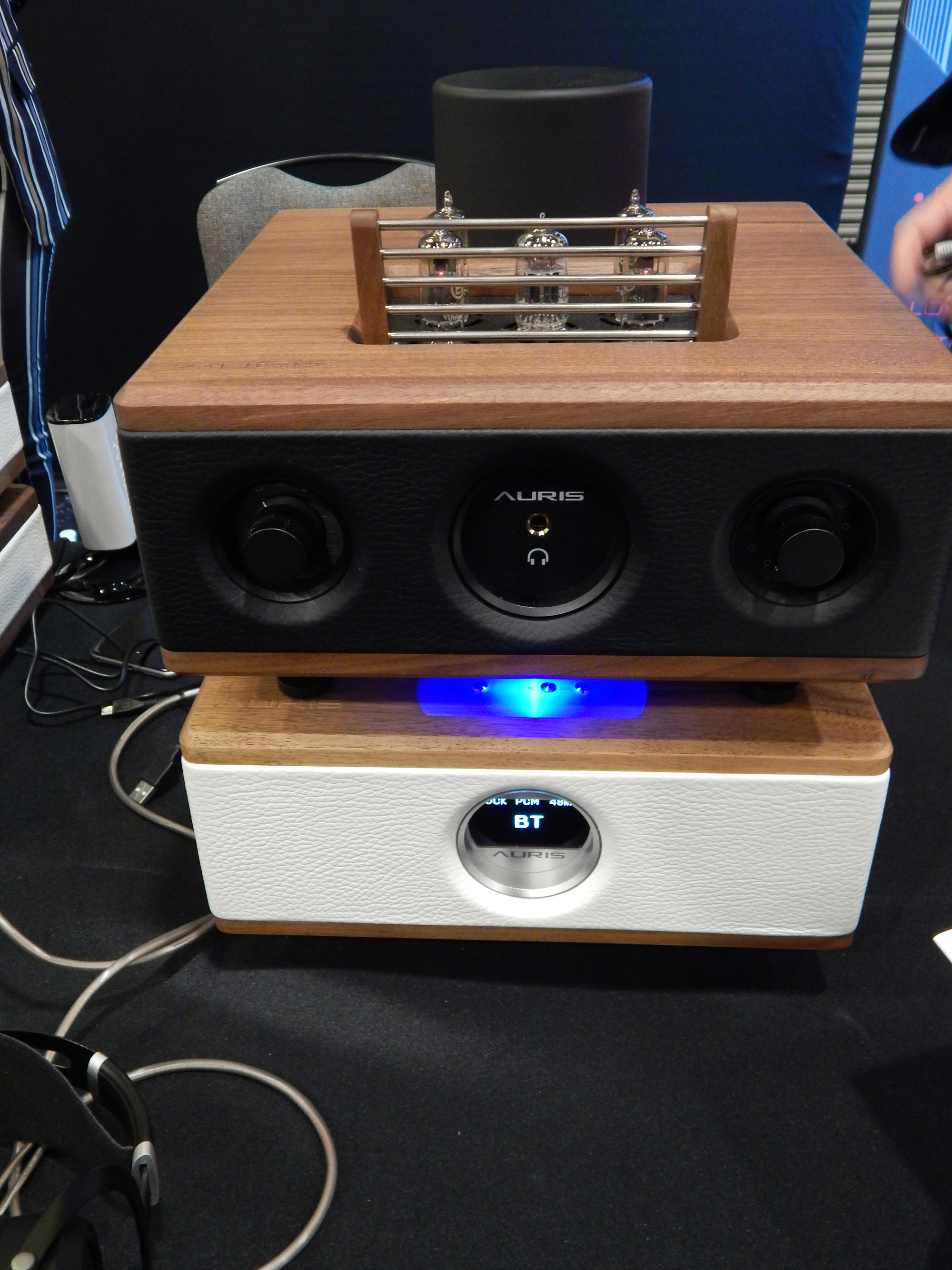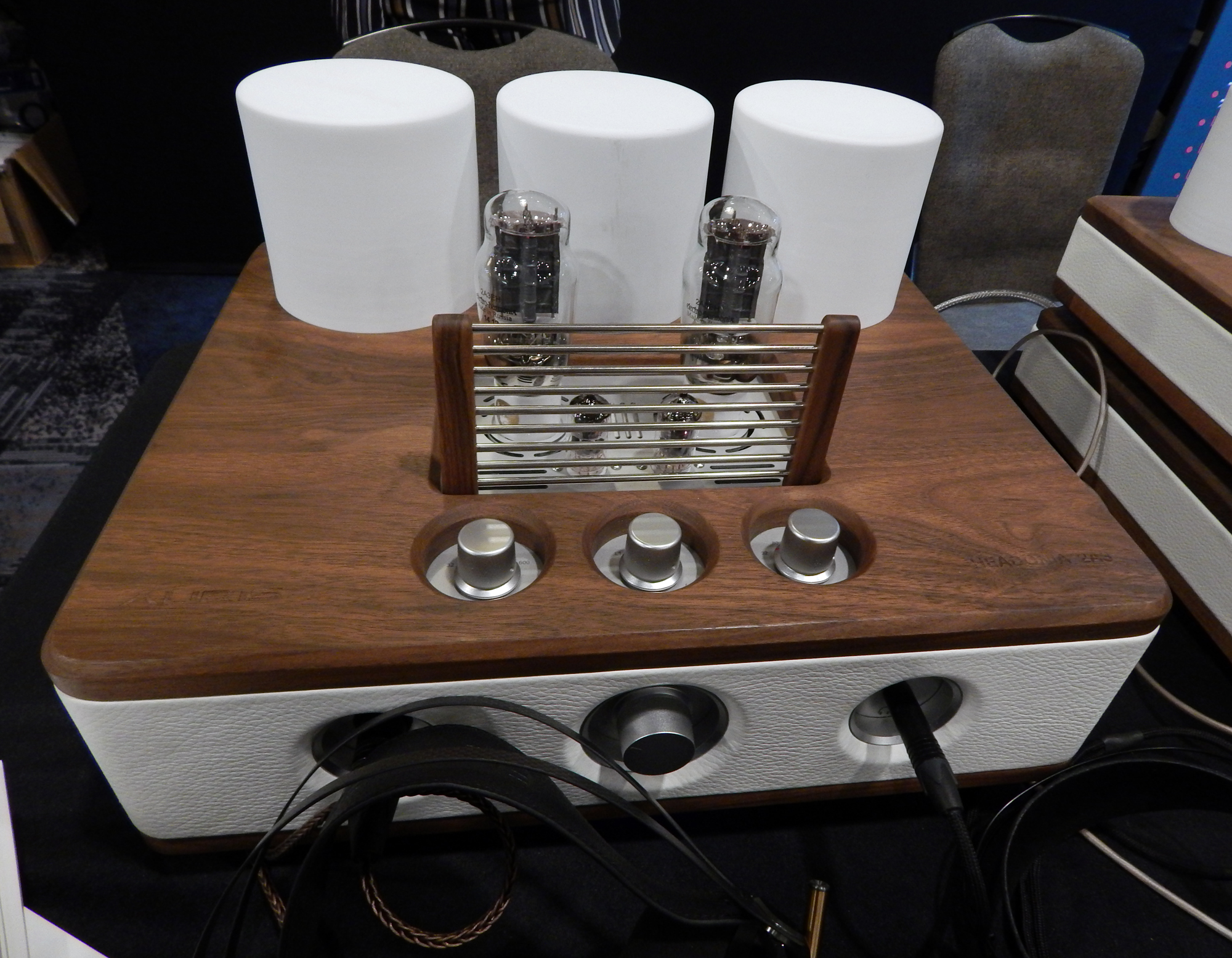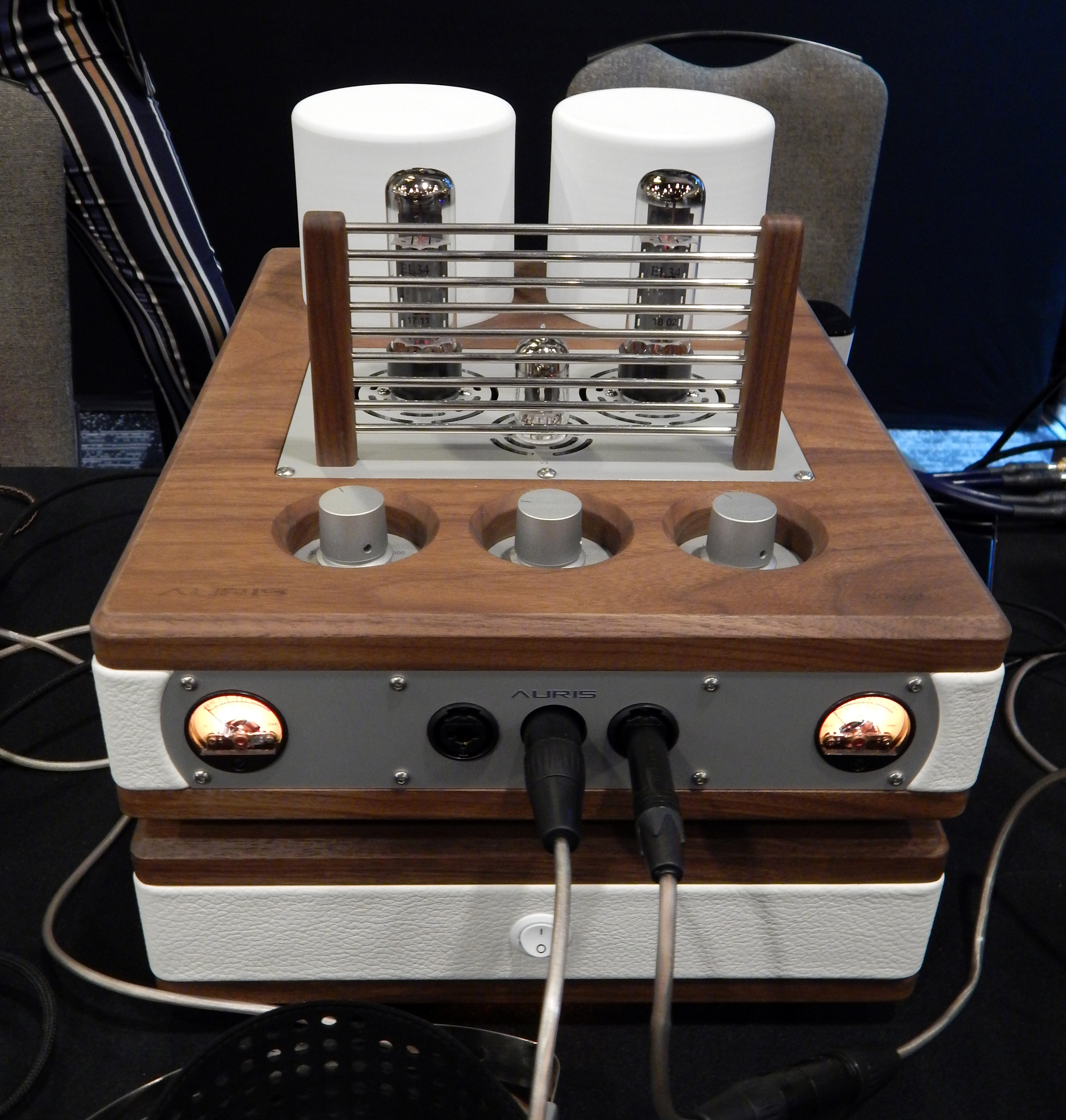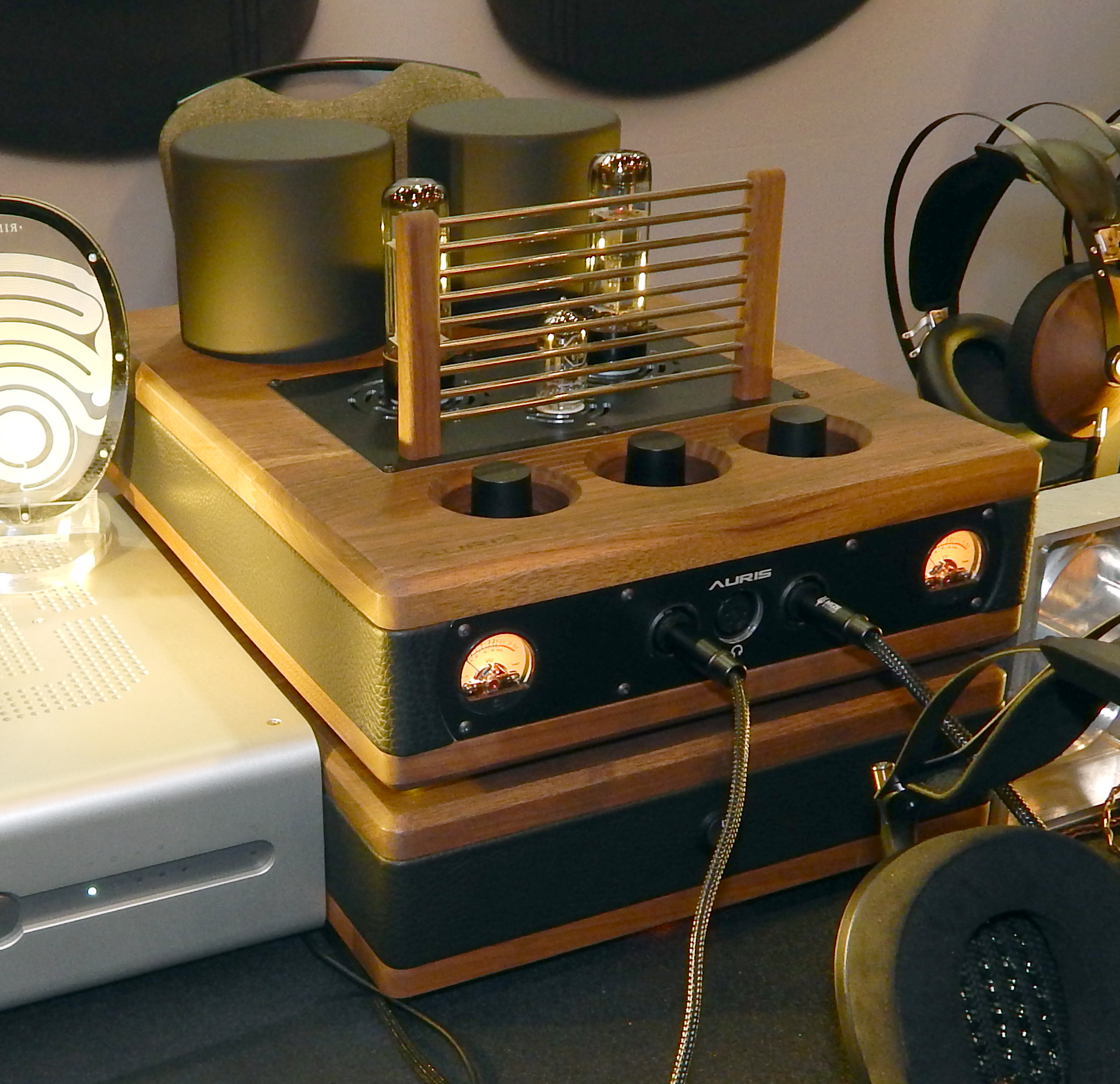 Cardas Audio
Cardas Audio has been a leading Audiophile cable manufacturer and one of my favorites since the nineteen-eighties, basing his product designs on the non-harmonic Fibonacci numbers, George Cardas makes some of the most transparent and phase coherent cable out there, hence his launch into the Personal Audio market has been accompanied by many accolades. On display, they had their Ultra Linear Cardas Audio A8 Ear Speakers ($349 USD) as well as some of their custom headphone cables. In their sound rooms, they were featuring their brand new Cardas Audio Nautilus Power Strip (TBA)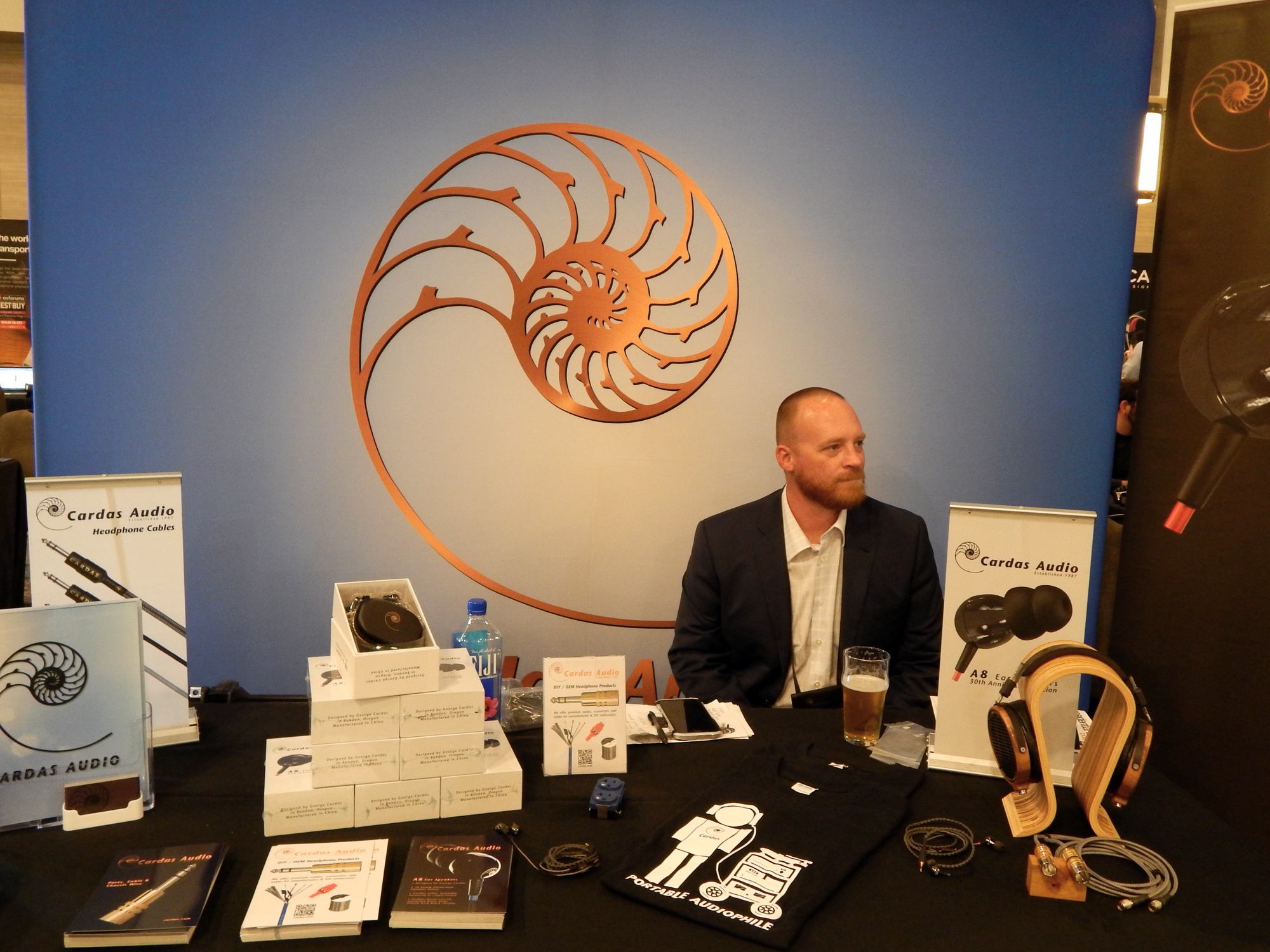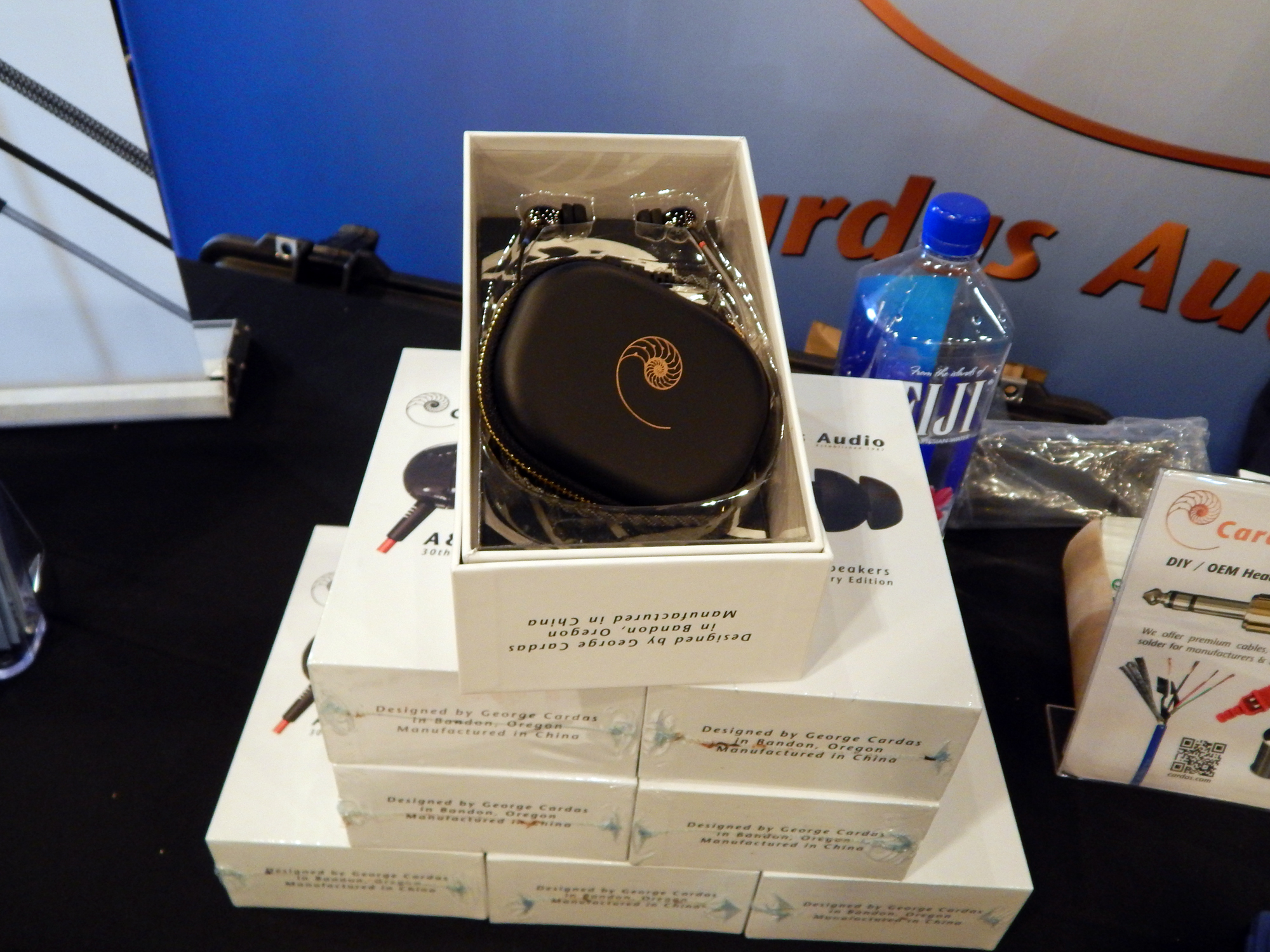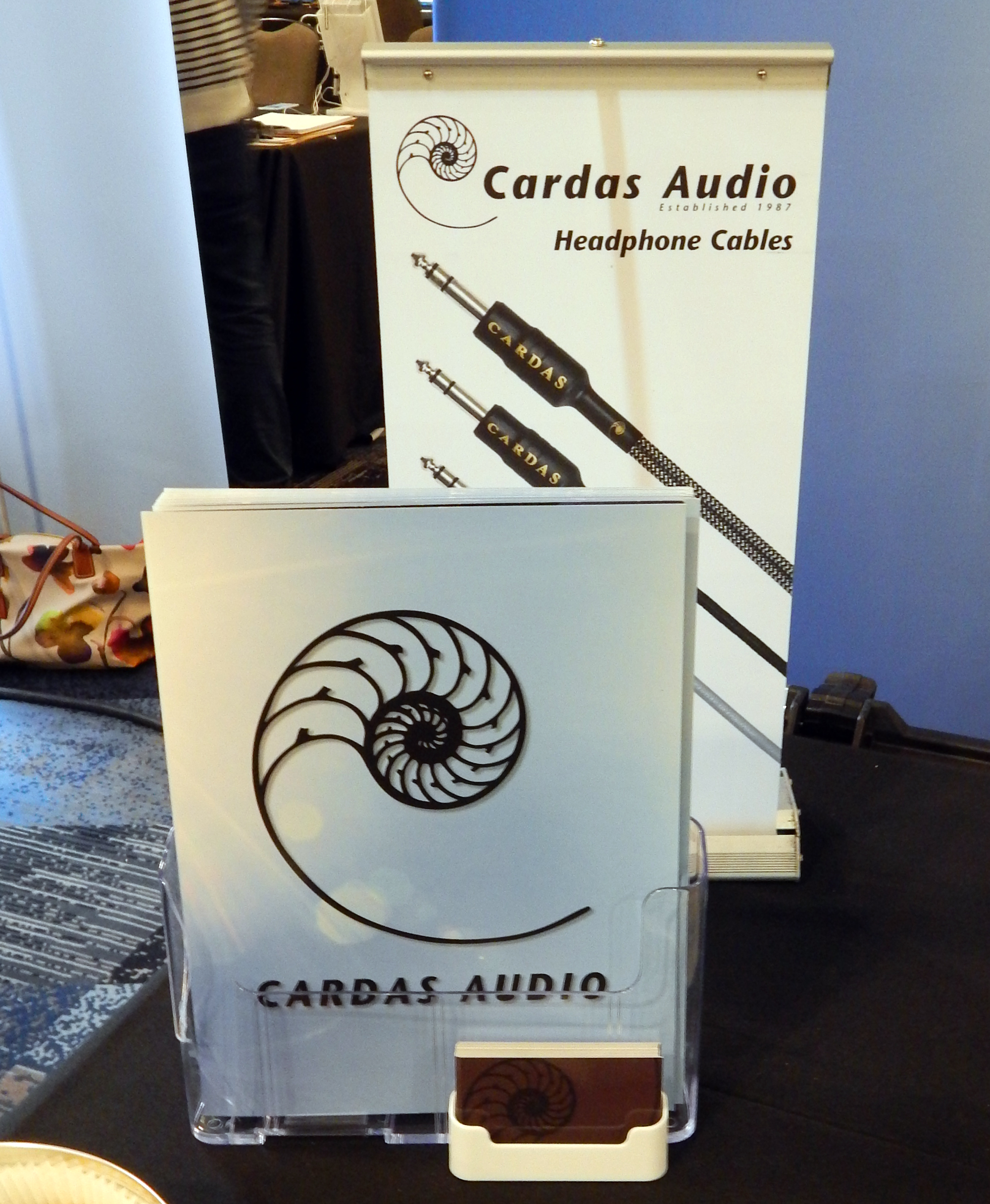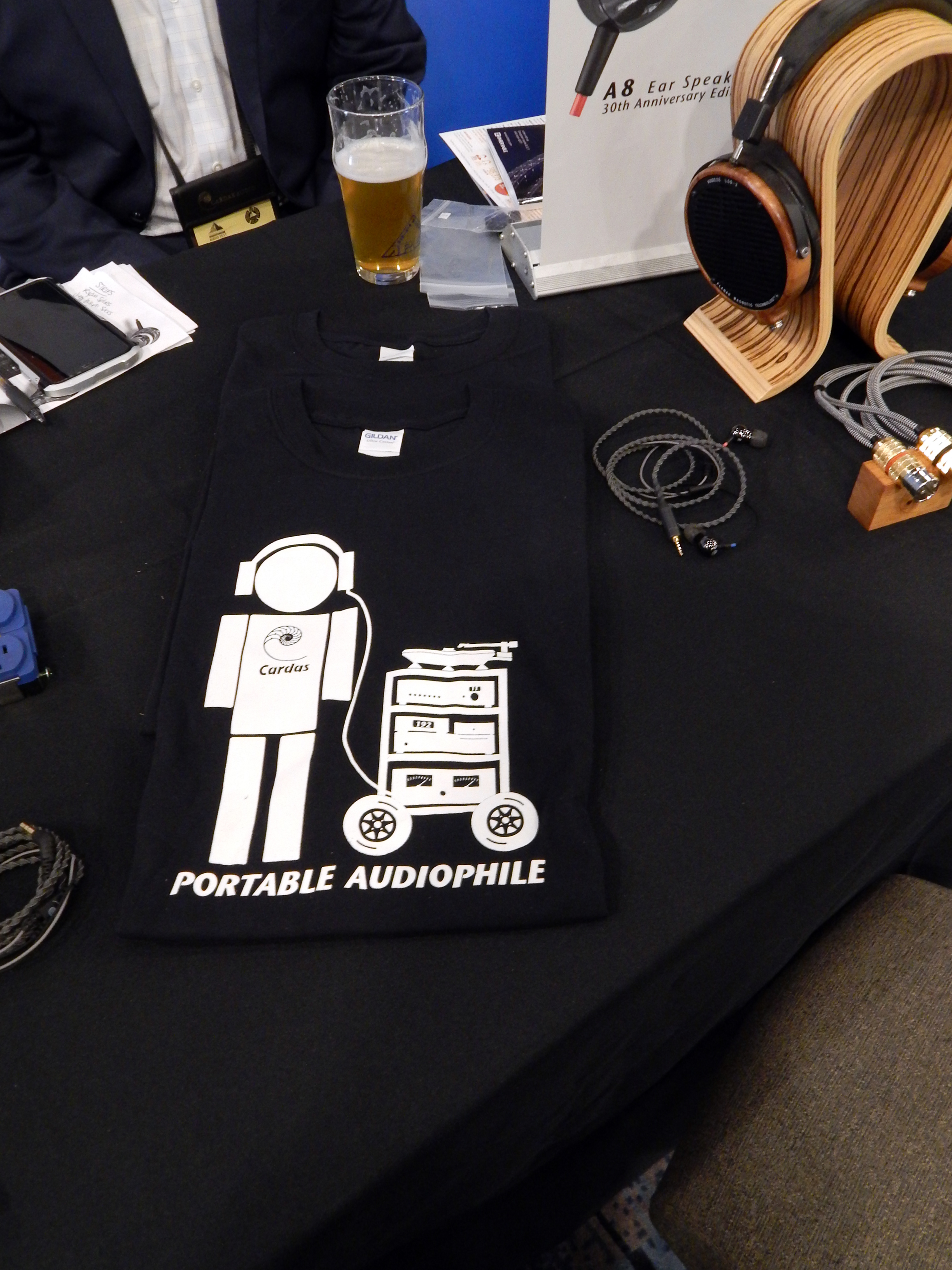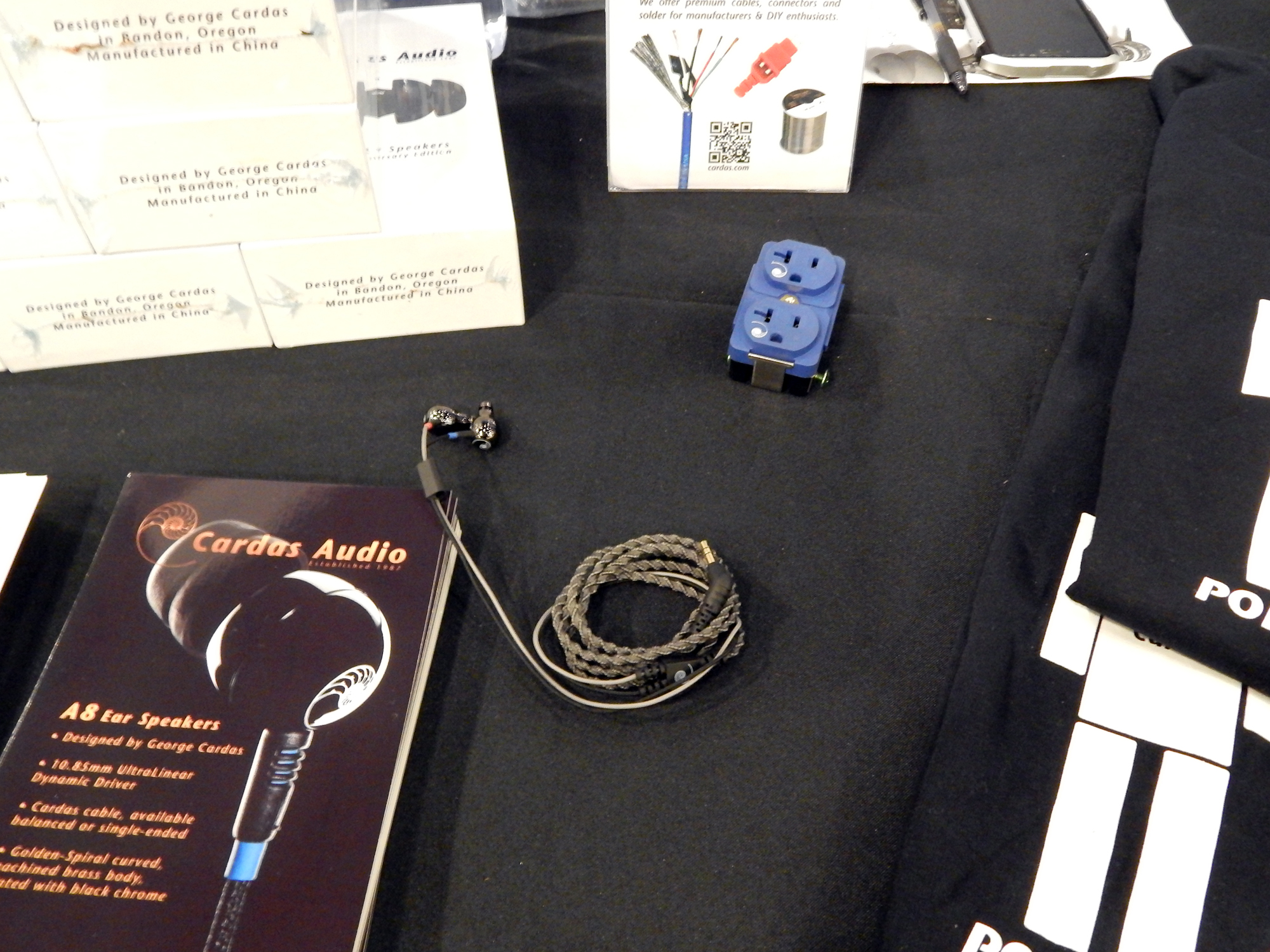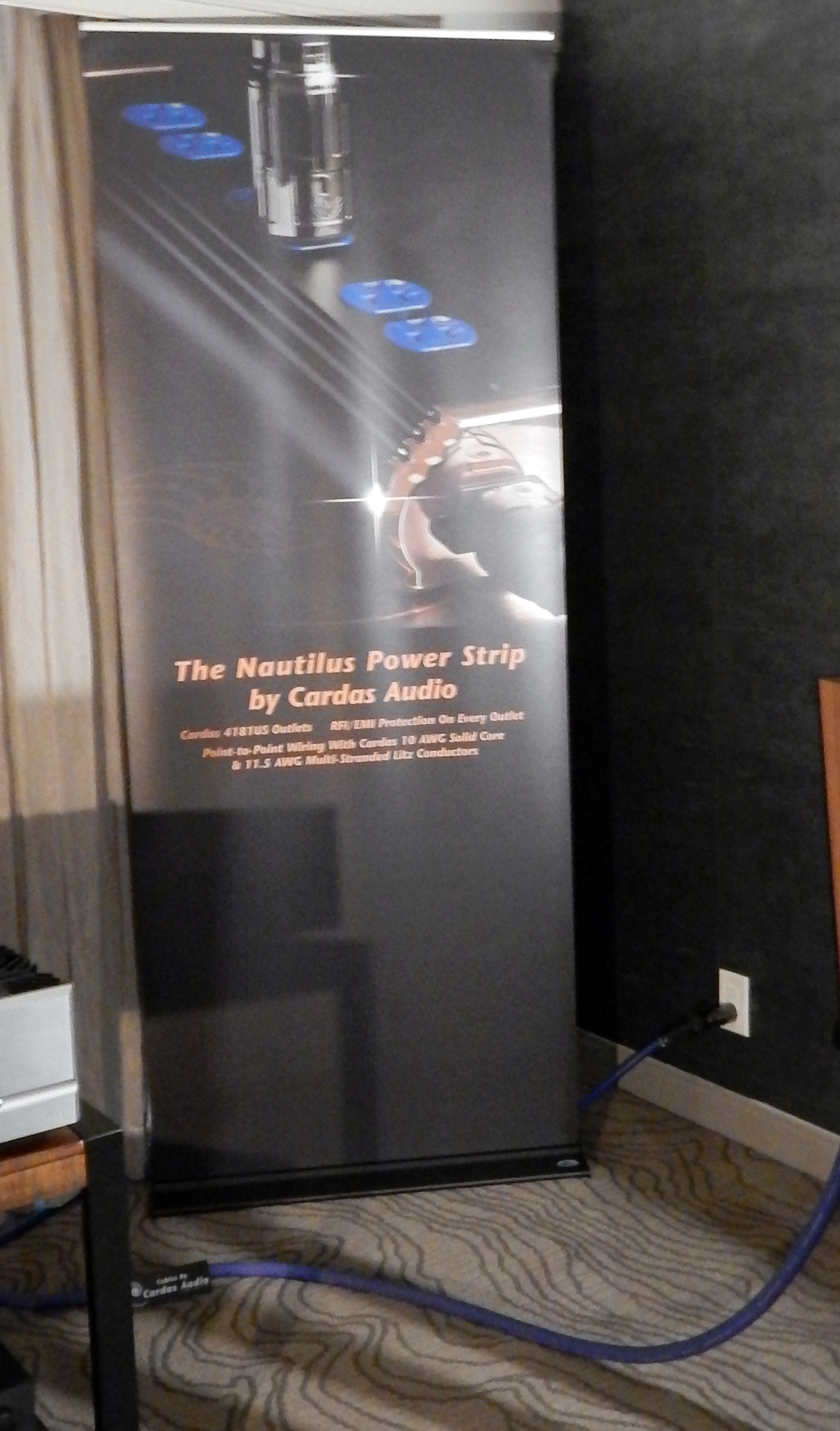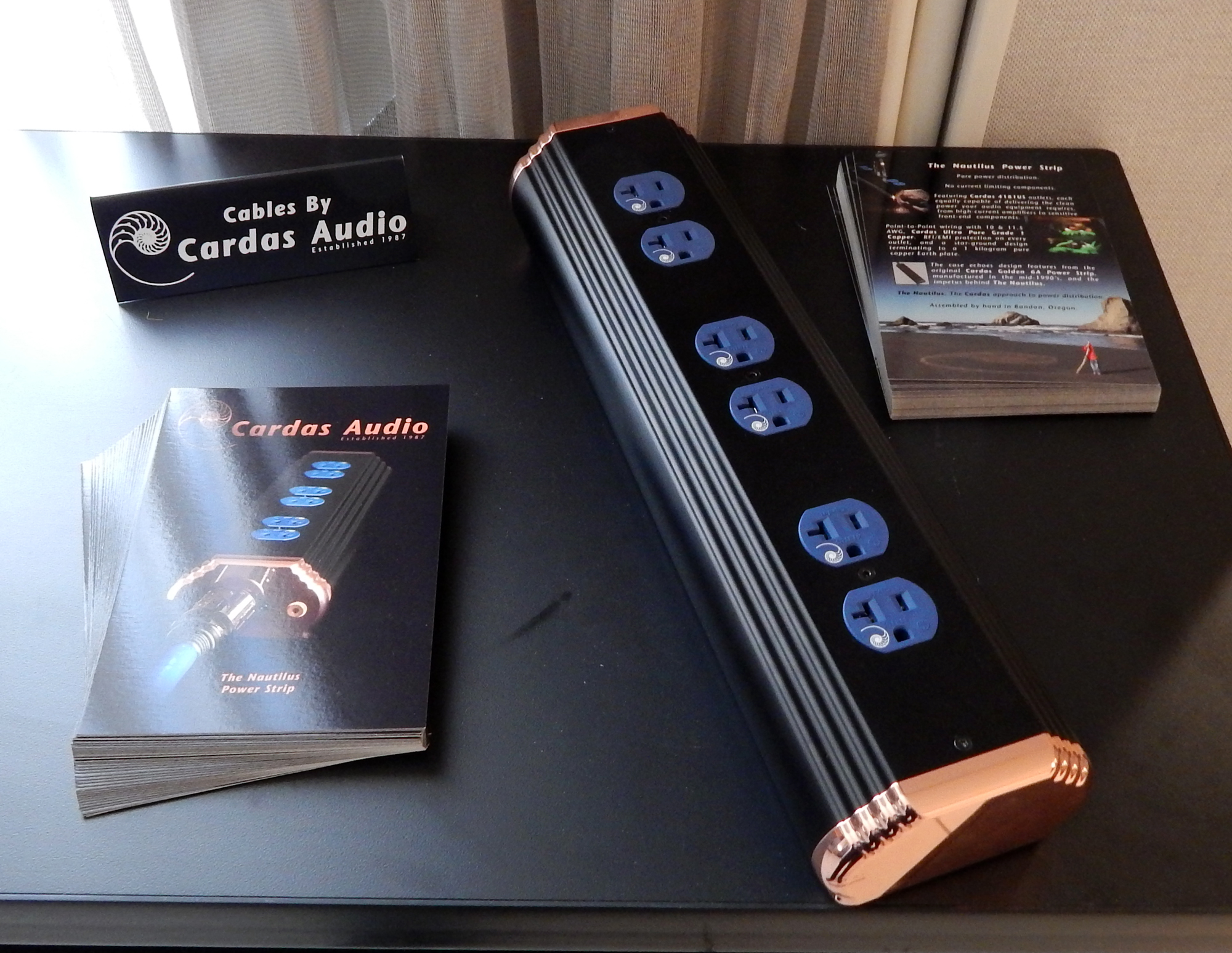 ifi Audio
ifi Audio has always had one goal in mind, providing you with the best sound in the way that you want it. Whether it be widgets to improve your existing system, or portable DAC/Amplifiers or state of the art desktop systems that offer switchable tube or solid state outputs, the emphasis is on the user and providing the experience that makes them most happy. They are also a forward-looking company and in that vein the displayed two future products, an amazing and beautiful as yet unnamed compact lifestyle system (TBA) with active imaging control software to create a larger three dimensional sound field, and a no holds barred statement piece DAC called the Diablo DA (TBA), due to issues in transport neither was available for audition, but they certainly made for great eye candy and a glimpse into tomorrow. Certainly available for your listening pleasure was the sexy xDSD Portable Bluetooth DAC/Amplifier ($399 USD) bringing audiophile sound quality to the portable market.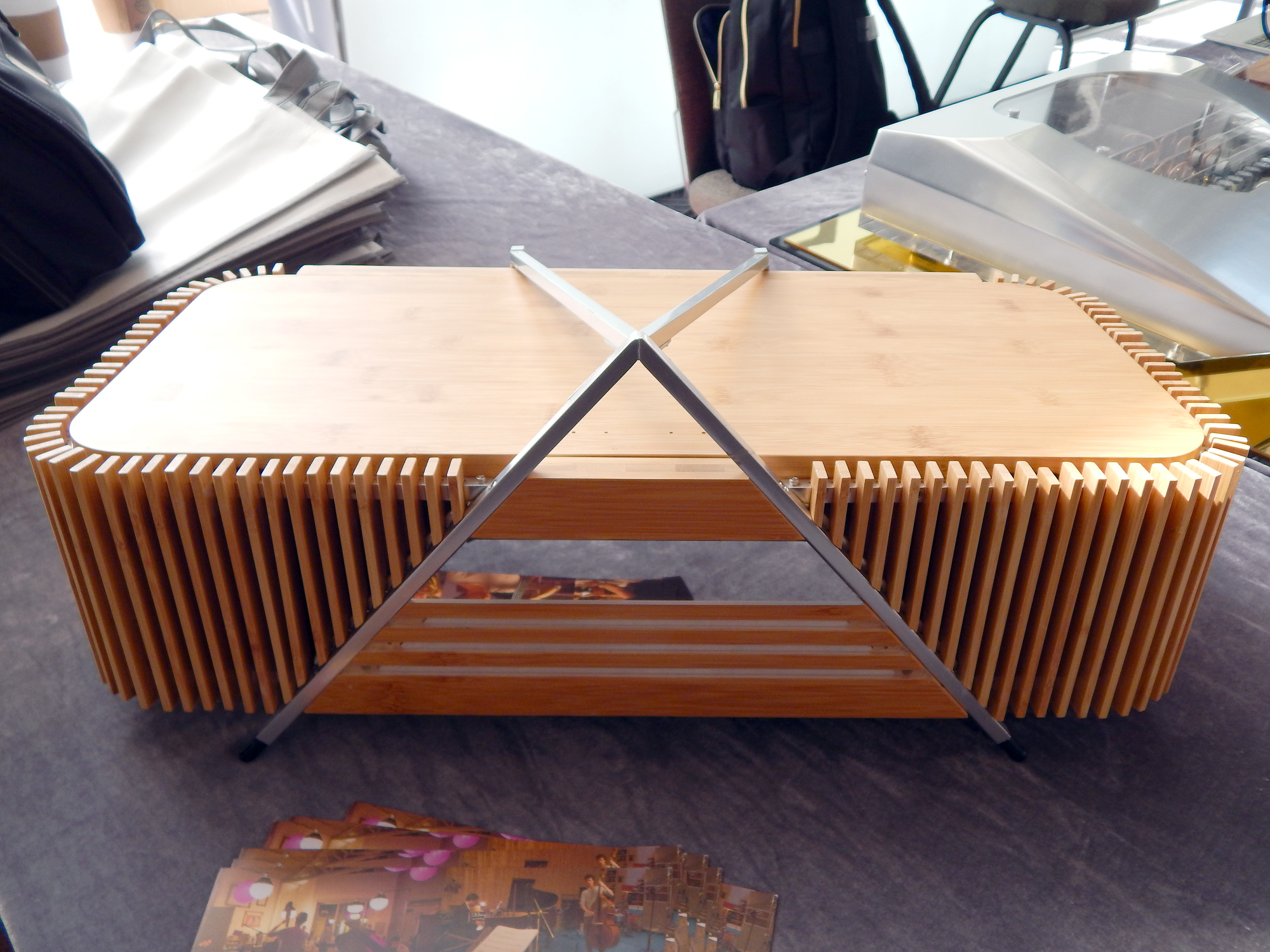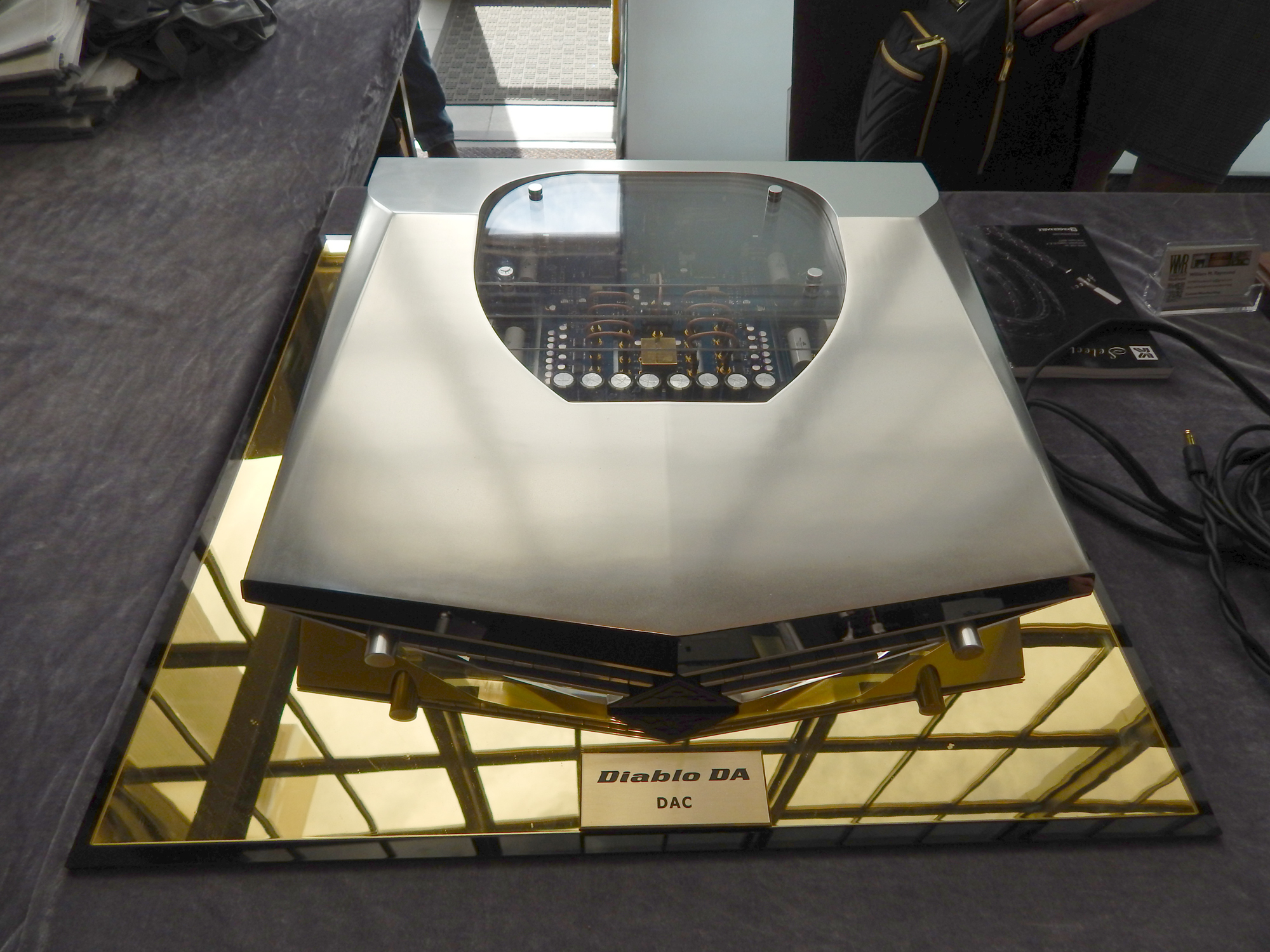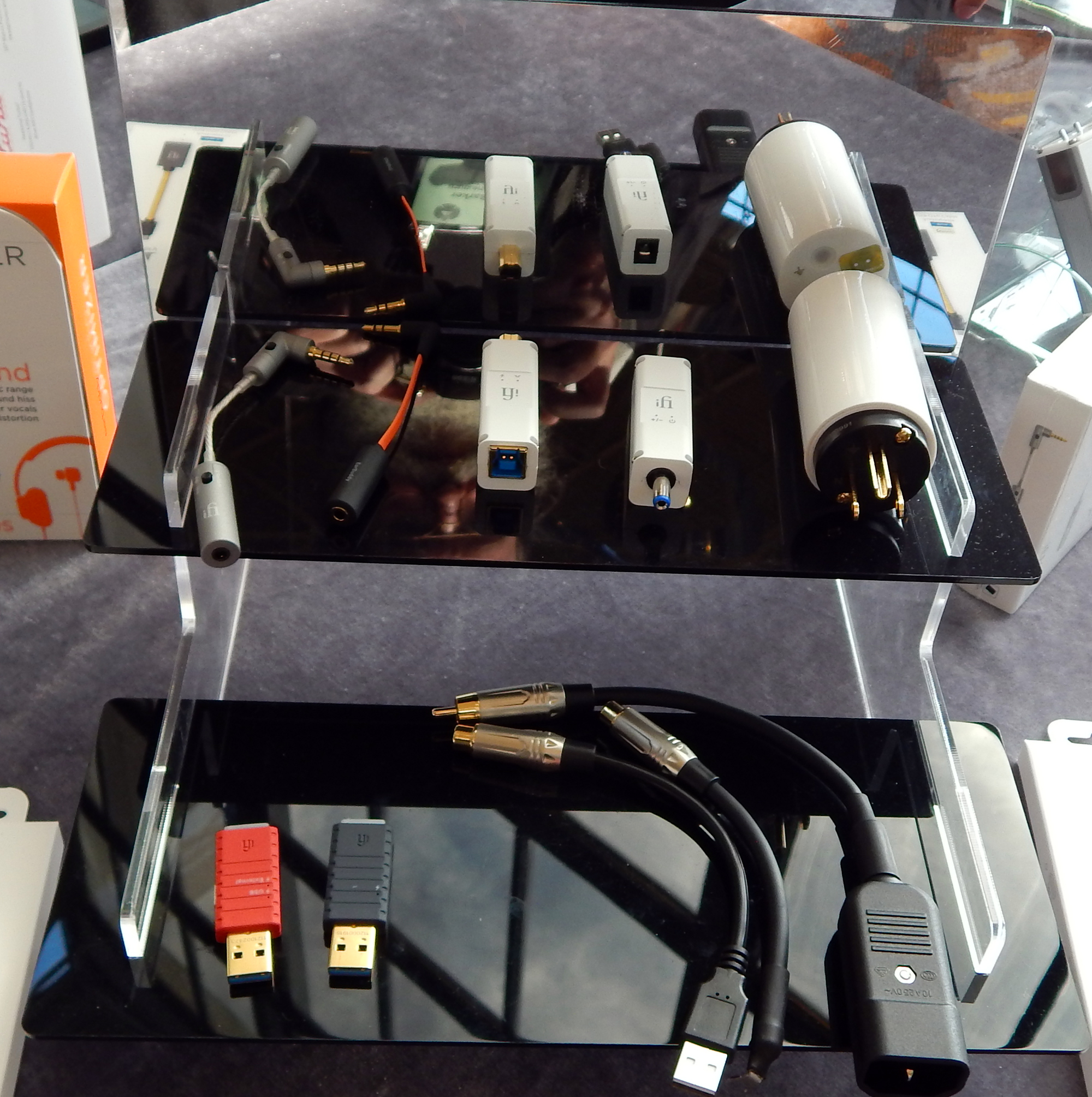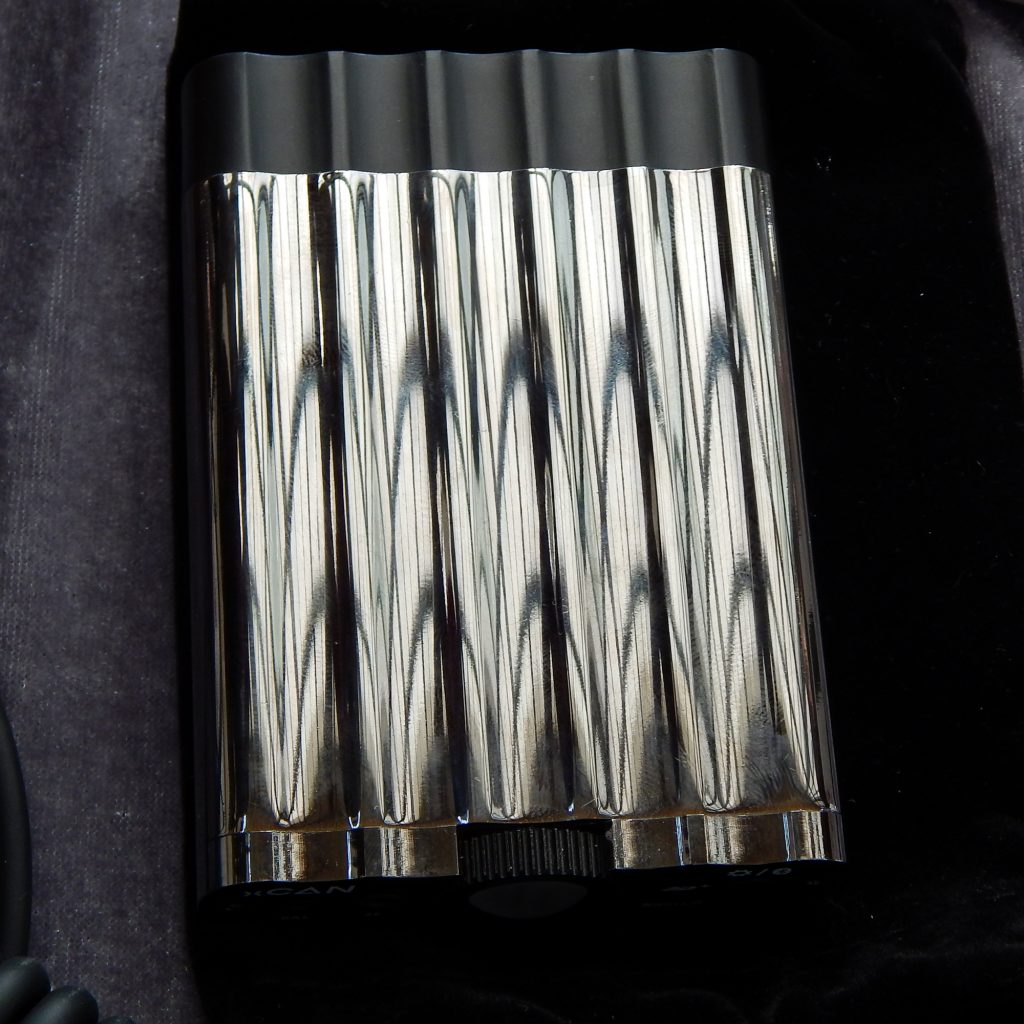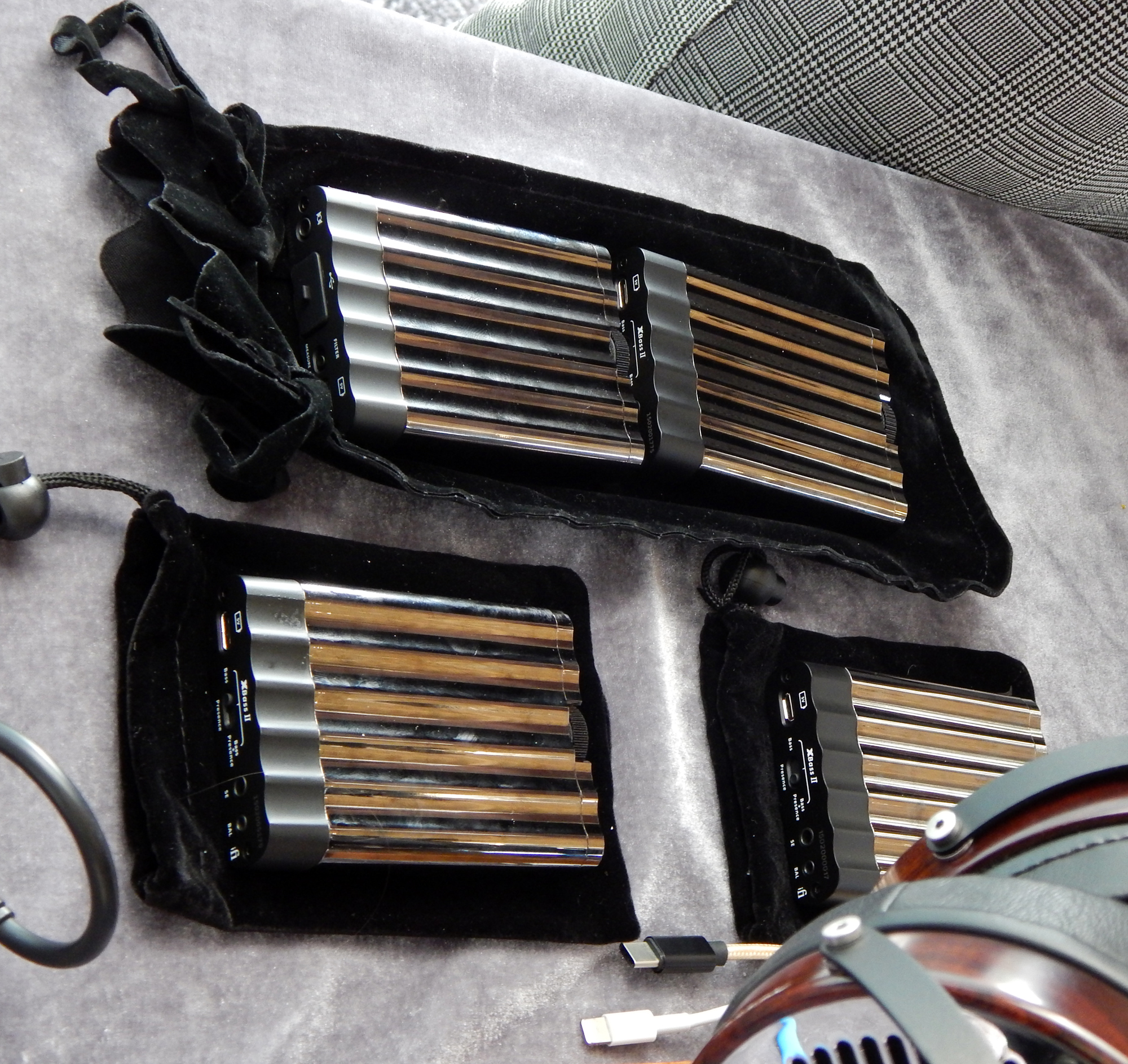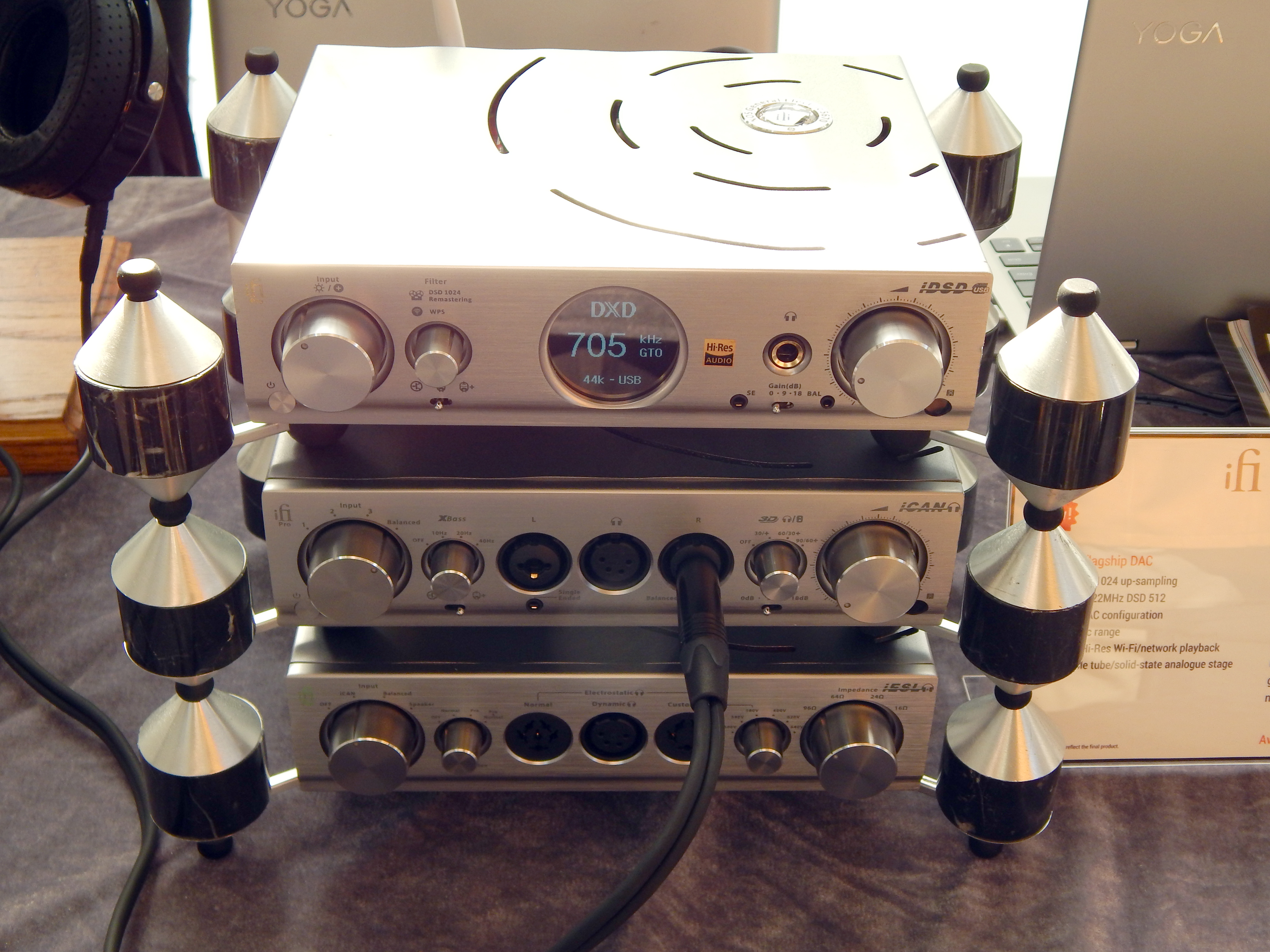 FiiO
No one has embraced the evolving portable Personal Audio industry like FiiO. Producing a new product practically every month, they remain at the forefront of the budget DAP, Portable Amplifier, and IEM market, with products that provide great reliability, usability, and sound at incredibly modest prices. Their newest entry is the FiiO M9 Smart Hi-Res Music Player ($299 USD) which is equipped with bidirectional Bluetooth allowing it to receive signals from a Bluetooth source as well as send to Bluetooth headphones, along with WIFI and USB connectivity, making it one of the most versatile players out there. It offers both a 3.5mm single ended output as well as a 2.5mm balanced output for those hard to drive IEMs and incorporates a modified version of their "Music Only" Android OS to facilitate functionality. Also for your edification, they were demonstrating their brand new FA1 Single Balanced Armature IEM (TBA) and FA7 Four Balanced Armature IEM (TBA) which are both compatible with their RC-BT Bluetooth Wireless Headset Cable ($49.99 USD)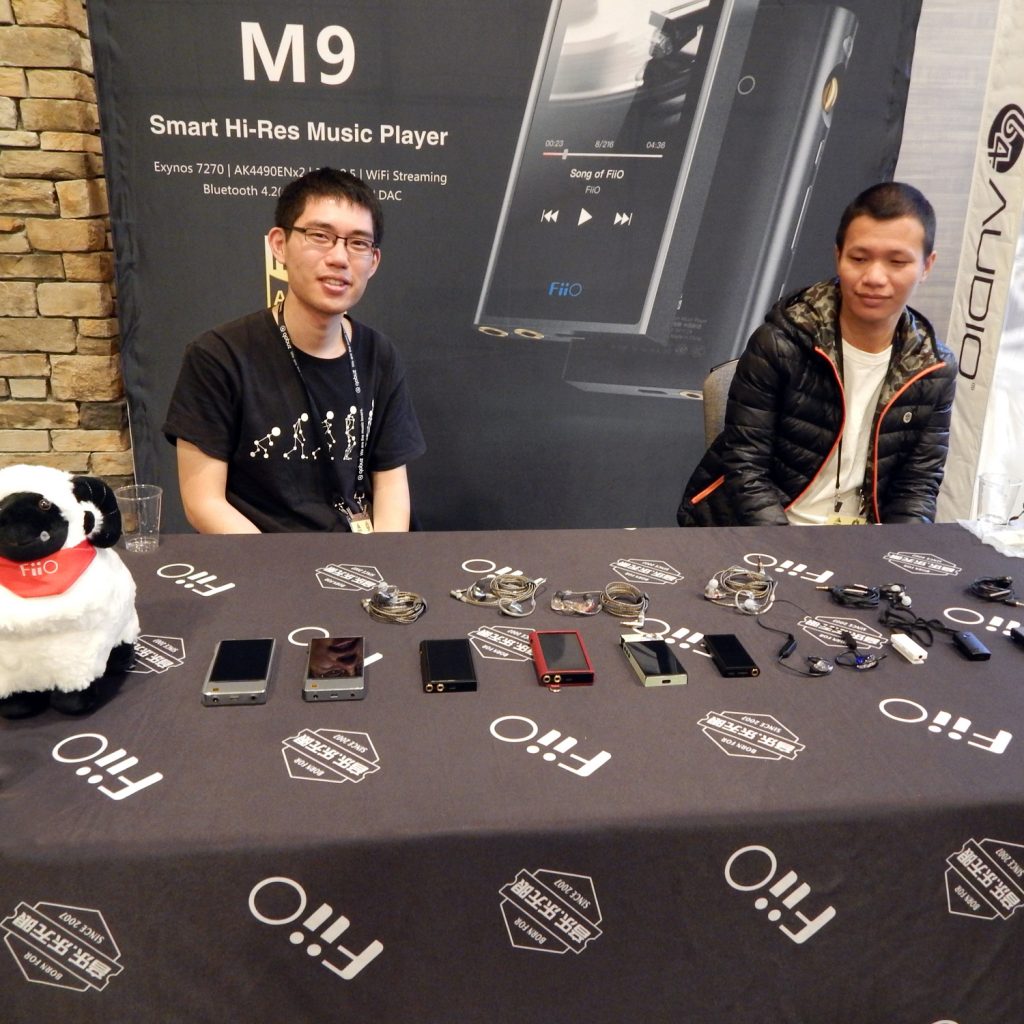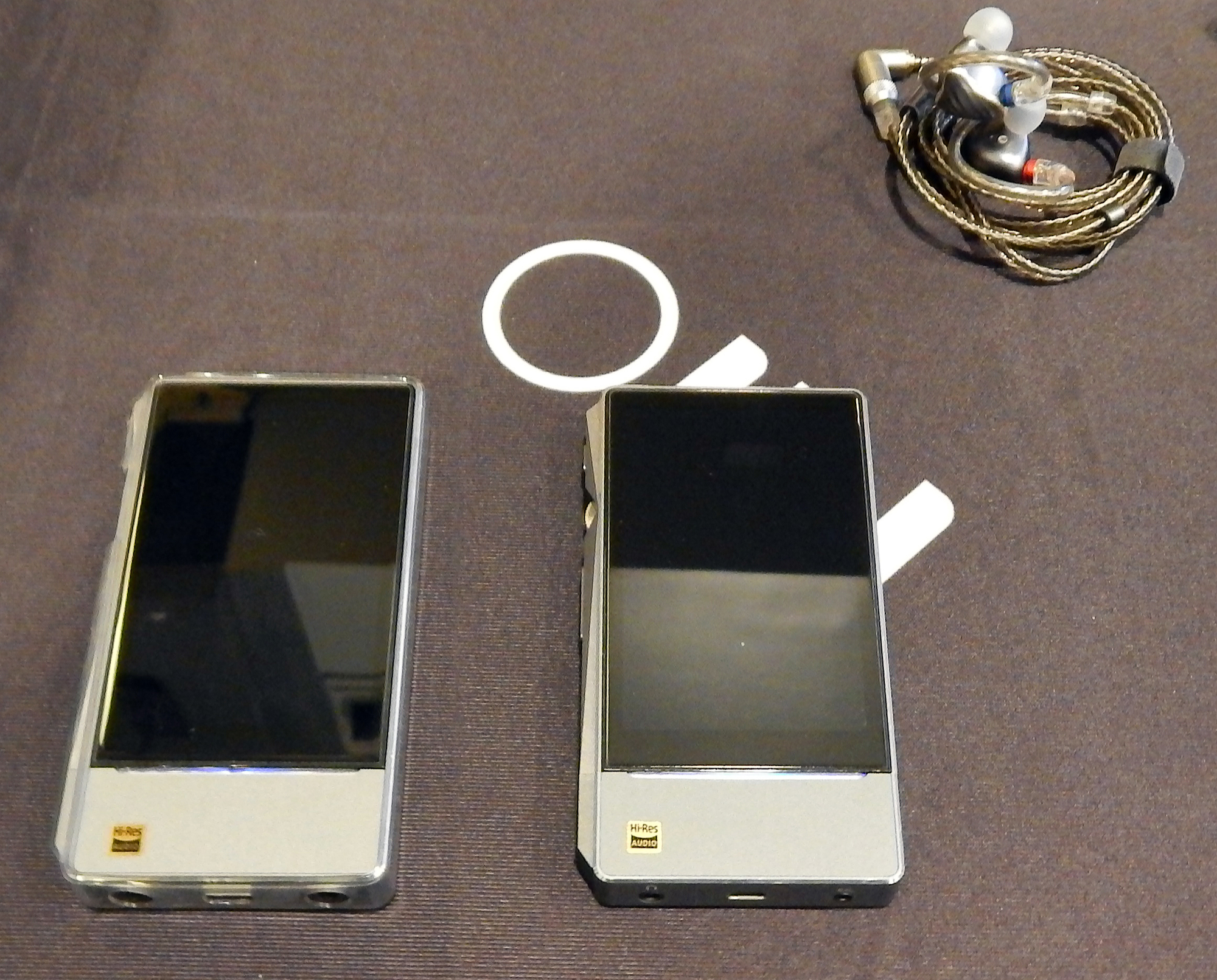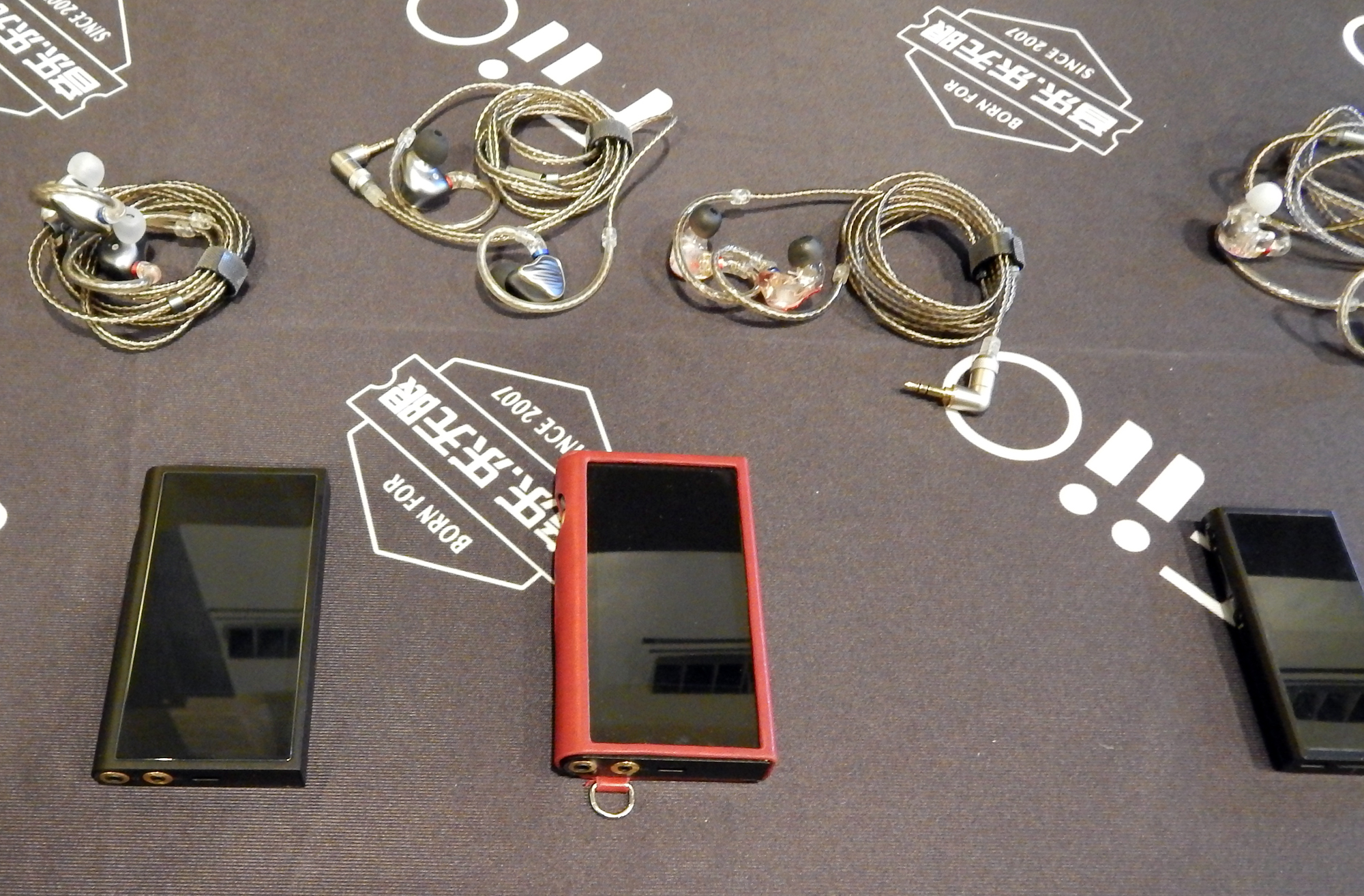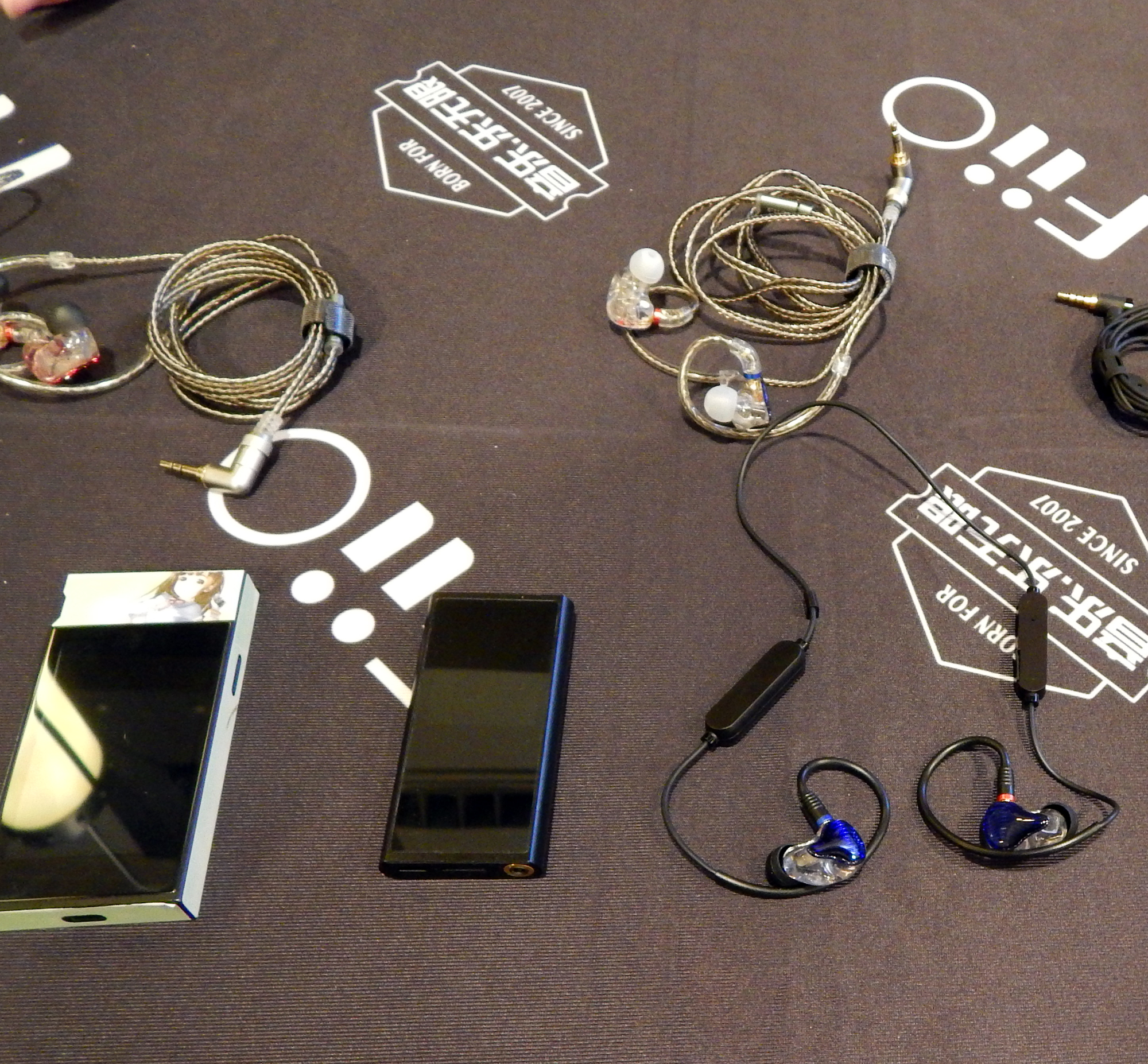 To Be Continued