Overview:
Drew Baird, founder and CEO of Moon Audio specifically went to Singapore to find the latest and greatest headphones, IEMs (in-ear monitors), DACs, headphone amps that Asia has to offer for the US market. Many of these items were debuted last week and we hope to add many of these new products to our lineup very soon!
Featuring over 100 leading brands in over 20,000 sq. ft. of exhibition space, CanJam Singapore 2019 showcased the latest products and innovations in headphone and personal audio electronics in all price ranges – from $50 earbuds to the world's finest headphone audio systems at $50,000. We had the unique opportunity to experience the very latest in headphone and personal audio technology with interactive product demos, educational seminars and much more!
Focal Arche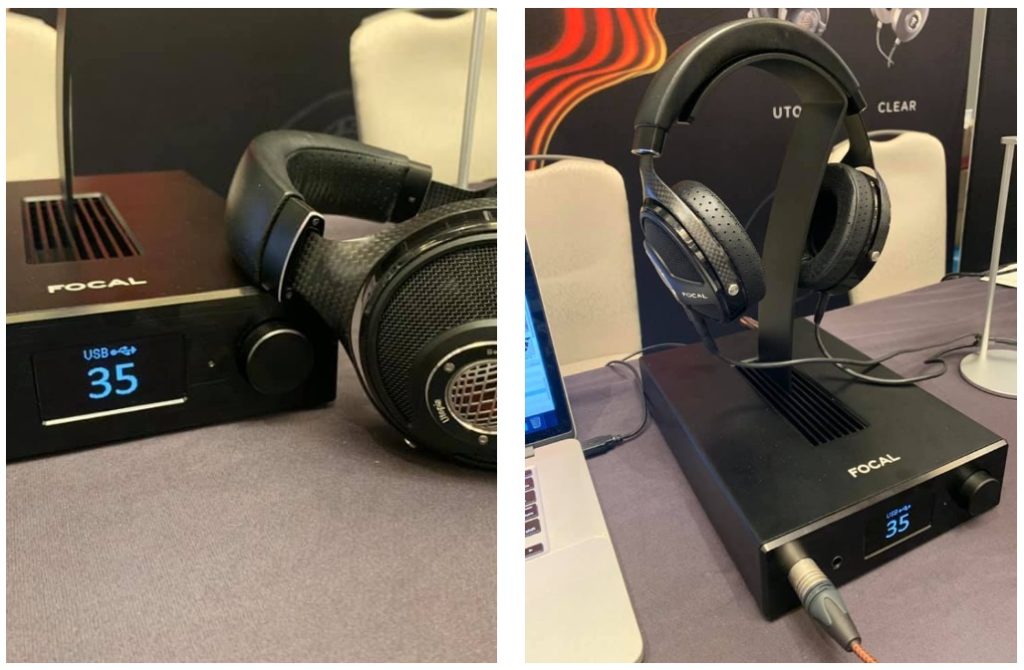 A new amplifier from Focal just launched at the Singapore show. This all-in-one solution for headphones combines a digital-analog converter as well as two pure class A amplification modes designed especially for headphones. The entire circuit is a dual mono separate ground plane from start to finish. Each channel has its own dedicated AKM stereo DAC chip (DAC chip is not shared between channels).
You can choose between voltage or current output. There are settings for impedance matching of each Focal headphone for tighter control (presets for Utopia, Stellia, Clear, Elegia and Elear). As new Focal models come out you can update the firmware to add these models. Very clean and defined sounding piece.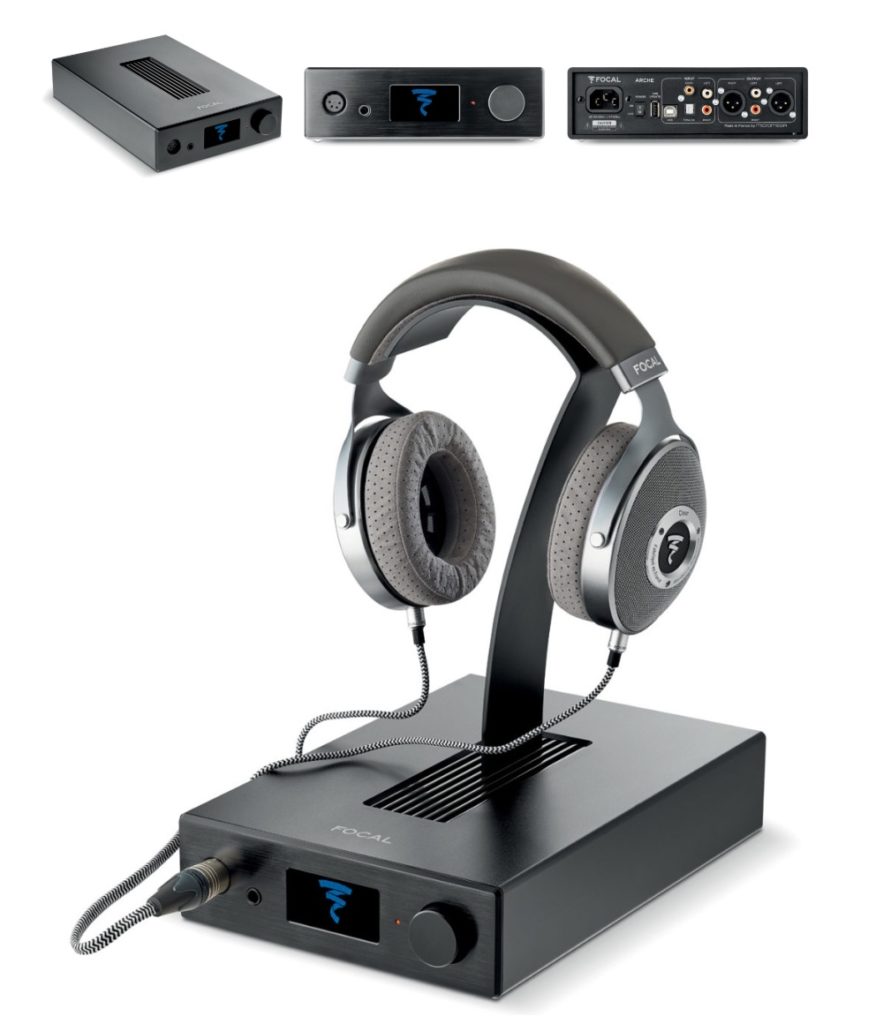 ---
New Company. New Headphone. Old Friend.
Rosson Audio Design presents the RAD-0. New custom made headphones made to order (Planar dynamic from one of the original Audeze founders). 66mm driver. 29ohm impedance. A little power-hungry dynamo headphone.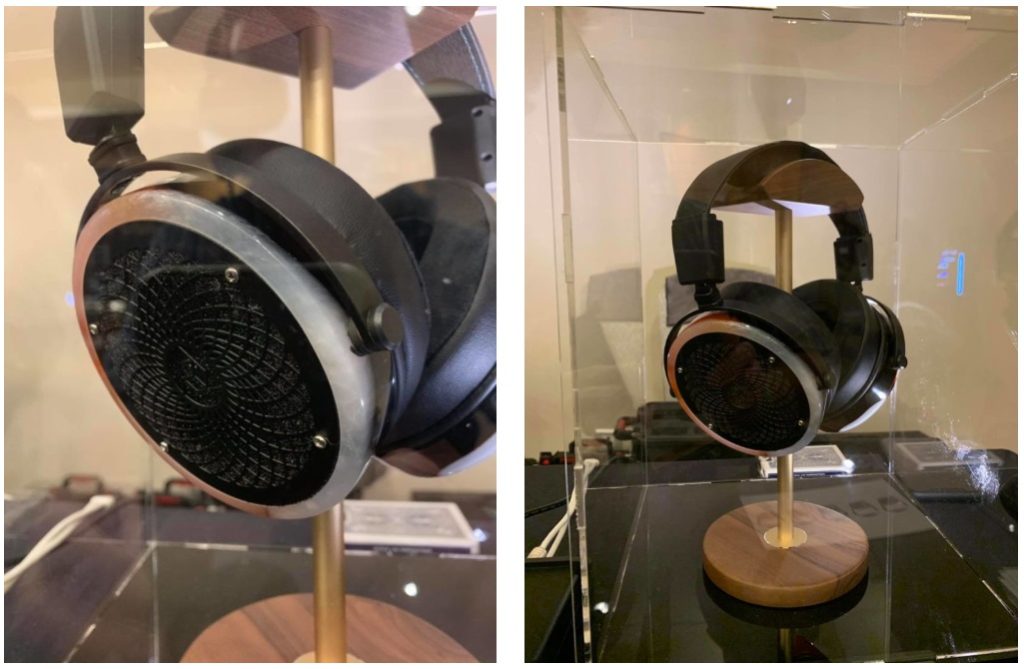 ---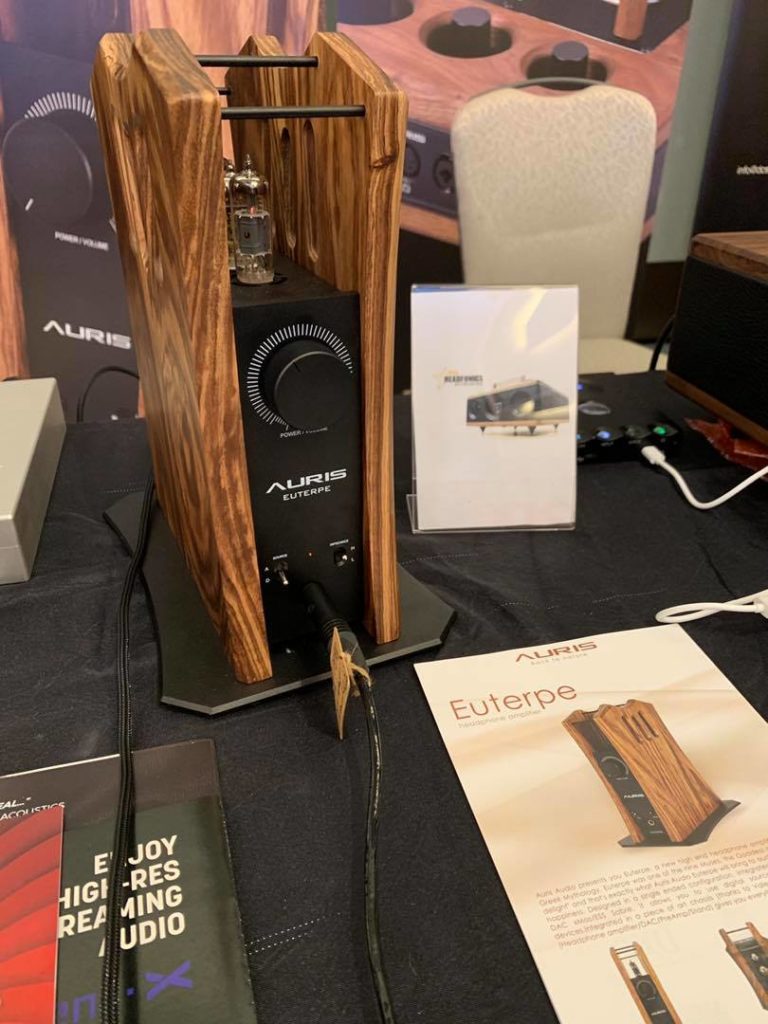 Auris Audio headphone amplifiers have the original mechanical and electric conception which result in the high end sound quality. Deep sound-stage, great tonality and top level of dynamics are the main features of Auris headphone amplifiers.
New from Auris is the Euterpe. Small box, big sound. By far the best bang for the buck at the show. Designed in a single-ended configuration, integrated audiophile asynchronous DAC xMos/ESS Sabre, it allows you to use digital sources such as PC or mobile devices. Built into an artfully designed chassis, Euterpe provides everything you've always dreamed of.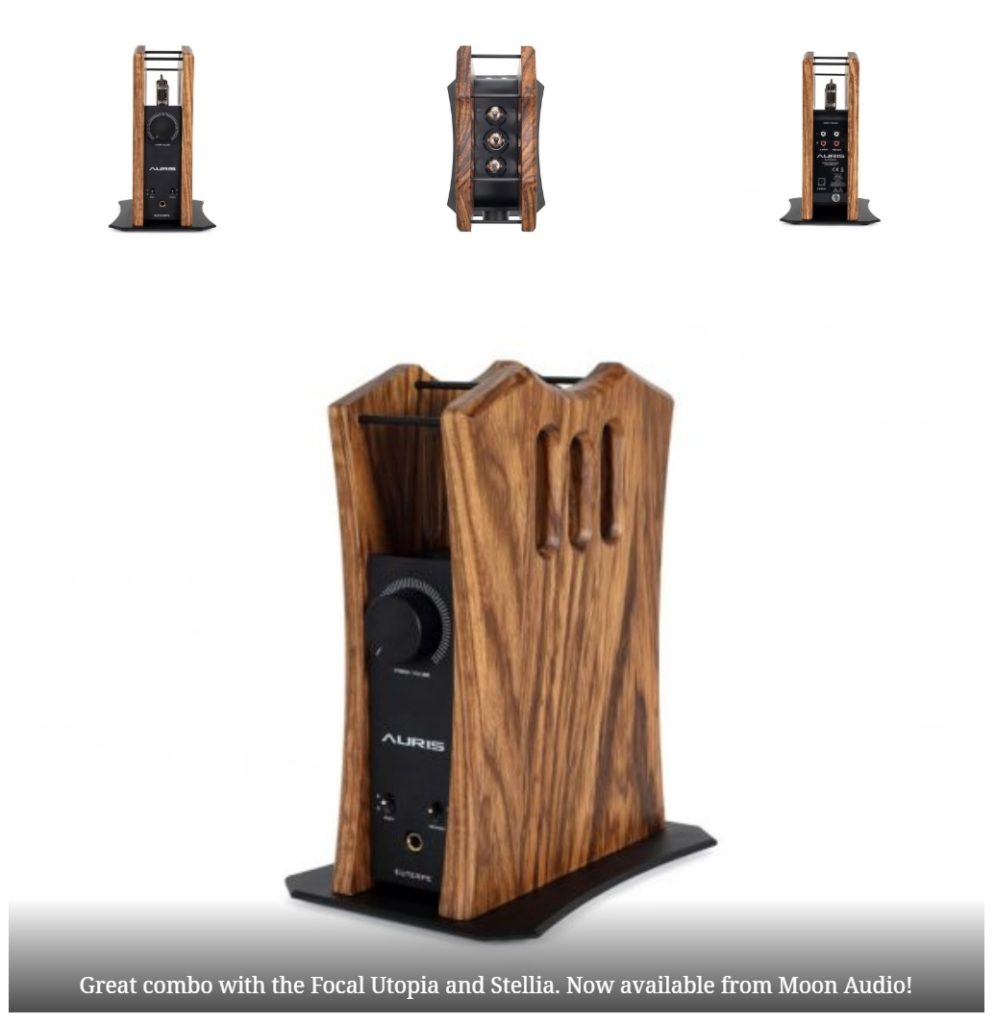 ---
Manley Labs – Absolute Headphone Amp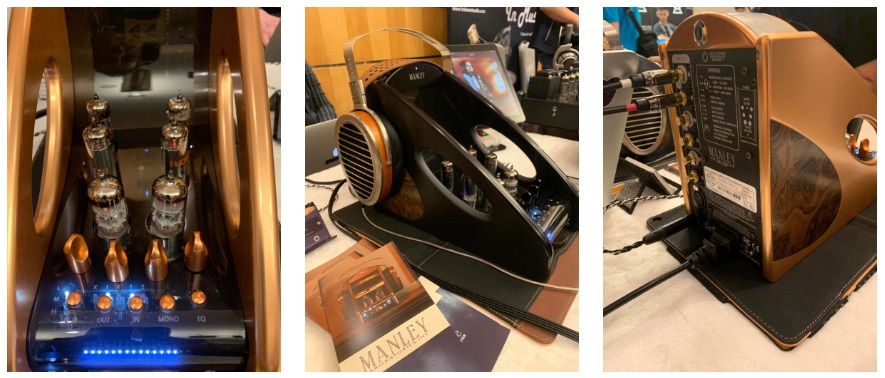 Single ended or push-pull design utilizing 12ax7 input tubes with EI90 power tubes. Lots of great controls. Includes balance control – which is rare these days and great if you have some hearing loss in one ear. Treble and bass EQ control is another rarity on headphones amps. Fifteen independent controls available, each of which were exhaustively developed for convenient adjustability and aural variety. Feedback control, lots of inputs and ¼" and 4pin XLR outputs make this a very versatile unit. It drove the Audeze LCD-4 like nobody's business!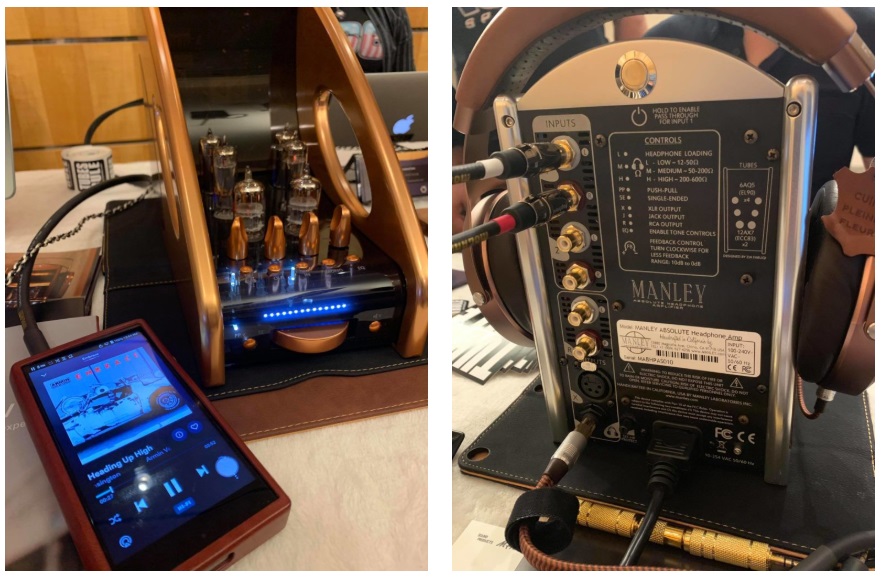 ---
Vision Ears out of Germany
VE3 IEM's around $1000 and VE6 around $1800 US. Both amazing values and hope to add to the Moon Audio IEM lineup. The VE6 comes with a 3db bass switch (VE6 XControl) or without. Factory settings are automatically set at 3db bass boost, which are more balanced.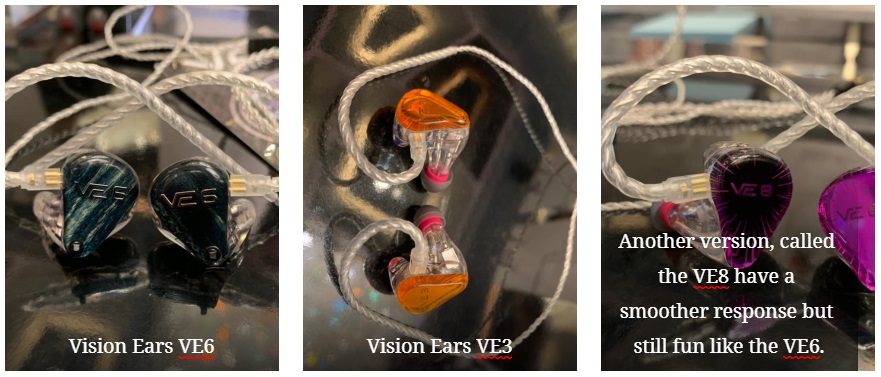 At the top of the Vision Ears line is the ErlKonig. All metal enclosure with 4 level bass control, removable face plate, pure silver shell and 13 drivers / 5-way system. Very light in the ear and will be priced at approximately $5500 US.

---
More IEM's from CanJam Singapore
First up is gdc, an IEM company that has taken off in China as one of the leaders in both consumer and military/police contracted in-ear monitor development work.
Here we have the Anole VX which has a 3 position crossover/shaping control. Boost for highs, mids or bass frequency response. This also changes the sensitivty of the IEM from 100 to 113db and impendance from 15-19ohms. We started in the standard mode with all positions down but preferred all three in the upright position. Great depth to the sound which is not always true with IEM's. Most tend to be in the head, but the Anole VX sounded more like a closed back full size headphone. Frequency response is quite good from 10 Hz to 20K Hz. The VX probably does best with Rock/EDM sounds.
The gdc Studio 8 IEM's have a more neutral, natural sound. Very clean and linear. Fantastic with vocals. You can hear the breath of the singer with a sensitivity of 112db and impedance of 22ohm. The VX has 10 drivers whereas the Studio 8 has 8 drivers (fittingly) with no crossover controls.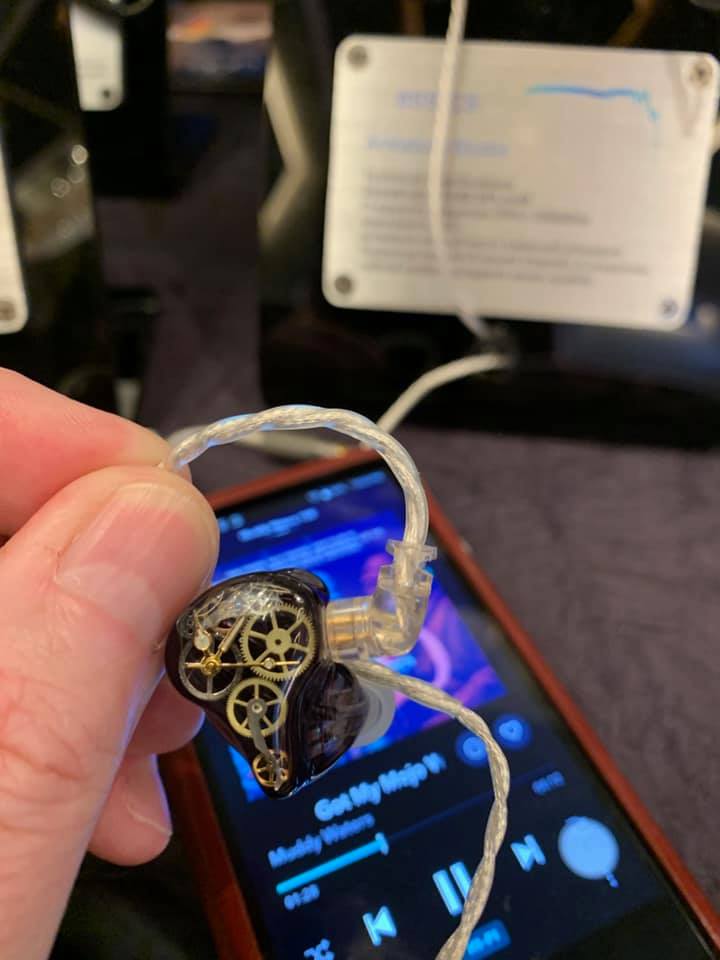 The gdc HIFI 8 is geared more for the audiophile sound. Same numbers on paper as the studio 8 but not the same sound. The HIFI 8 have more emotion to the sound – more musical – but that's not to say they are warm. Just a bit more "life" than the Studio 8's.
---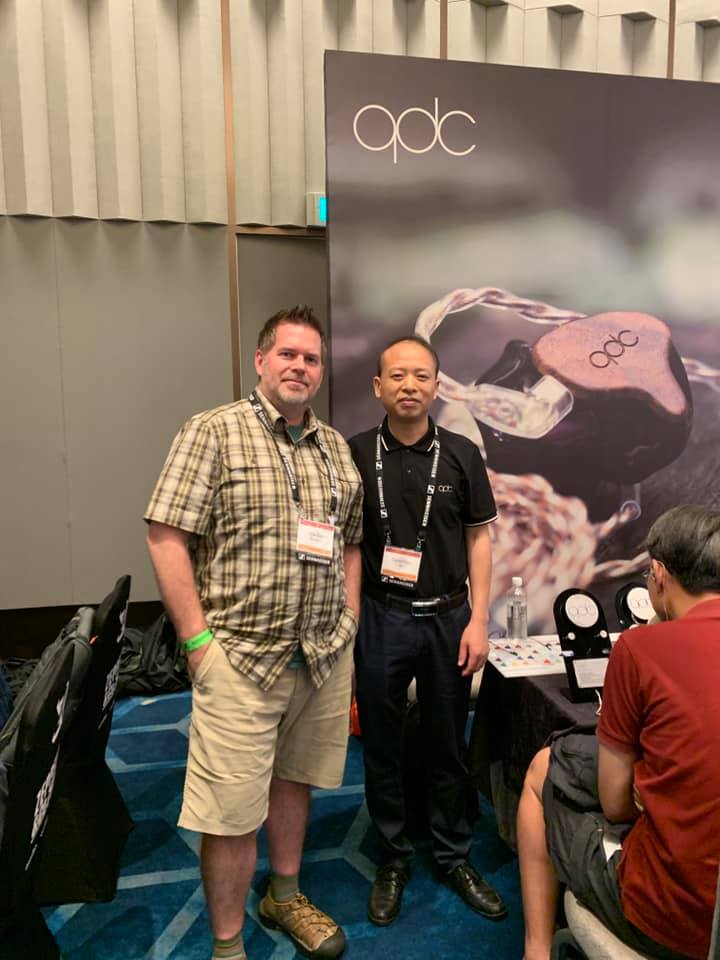 ---
Aroma Audio IEM
New from Aroma Audio are a series of 4 In-Ears: Ace, King, Queen and Jack. The Ace is the top of the line starting around $3700 US. Switches in the up position for a livelier sound, the down position is a better fit for vocals and string instruments.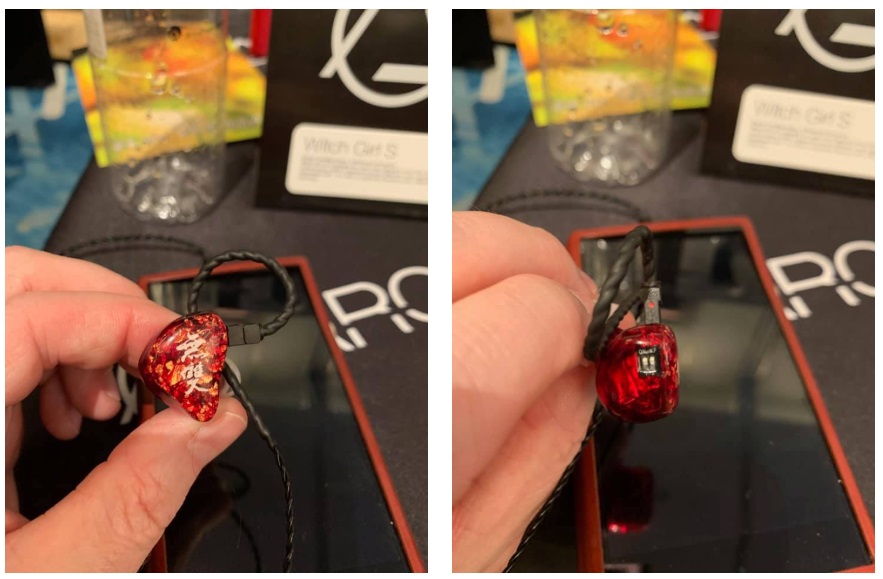 Trying out the Cayin N8 which in single ended mode can do either tube or solid state output. 4.4mm balanced out is solid state only. Tons of features including I2S digital output. Great sound with our JH Audio Lola IEM's and Silver Dragon IEM cable V2.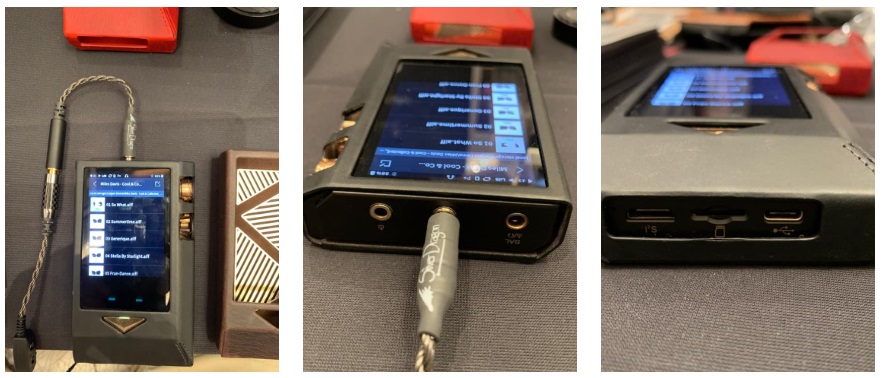 ---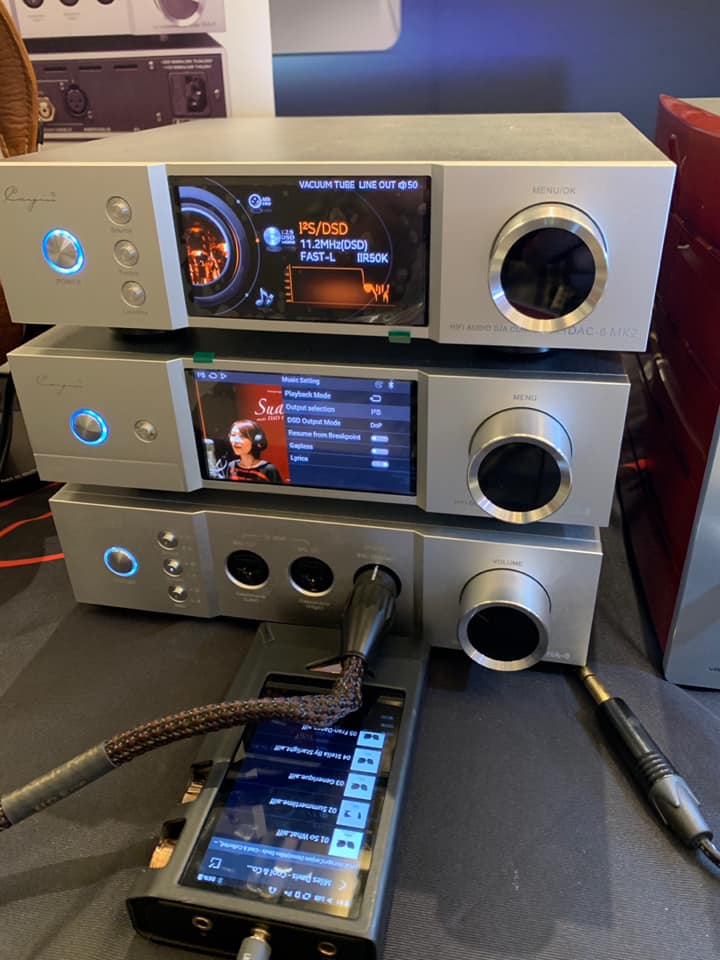 The top unit is Cayin's new Dac6. The middle is the DAP6 media bridge and below is the IHA-6 with 7 watts of power. It drives just about any load you can throw at it.
---
Many new items that we are very excited about and hopefully adding to our lineup very soon. Please check the site often as we'll be adding to our inventory and don't hesitate to reach out to us with your questions and comments. Happy listening!
DREW BAIRD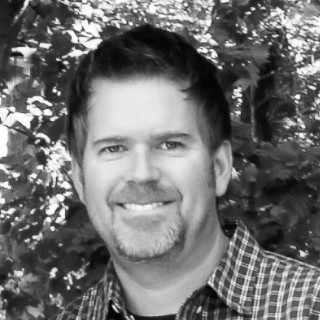 Owner of Moon-Audio.com, Engineer, Audiophile, Music Lover, Previous DJ, Penn State Graduate