And now for the conclusion of my coverage of the fantastic CanJam SoCal 2018:
PRO-JECT AUDIO SYSTEMS
Pro-Ject is best known for their Turntables, but they have branched out into Personal Audio with DAC/Headphone Amplifiers. Their newest entry is the Pro-Ject Pre Box S2 Digital ($399 USD), a tiny dual mono DAC/Headphone Amplifiers/Preamp with dual ESS Sabre ESS9038 DACs and hardware MQA decoding.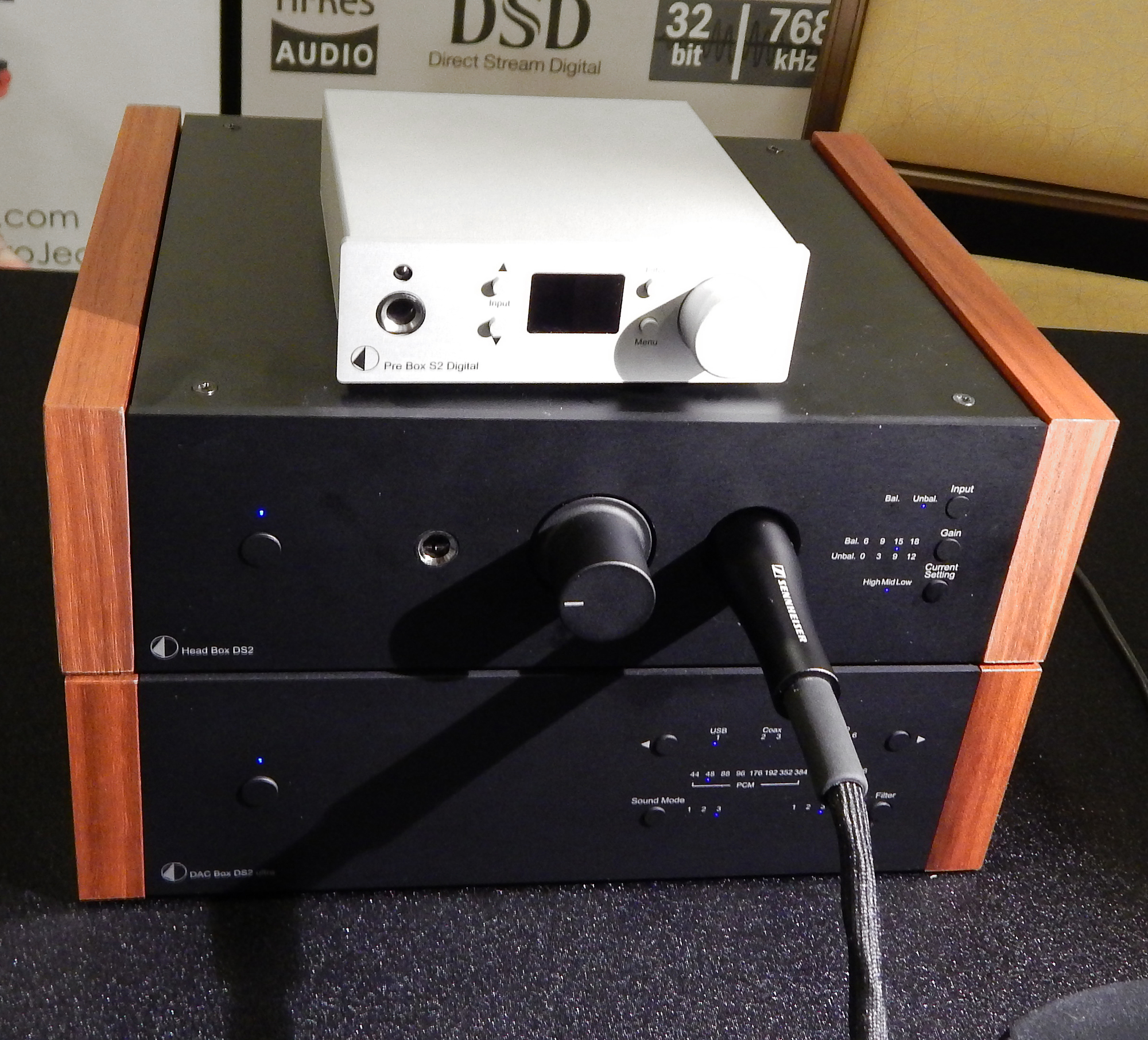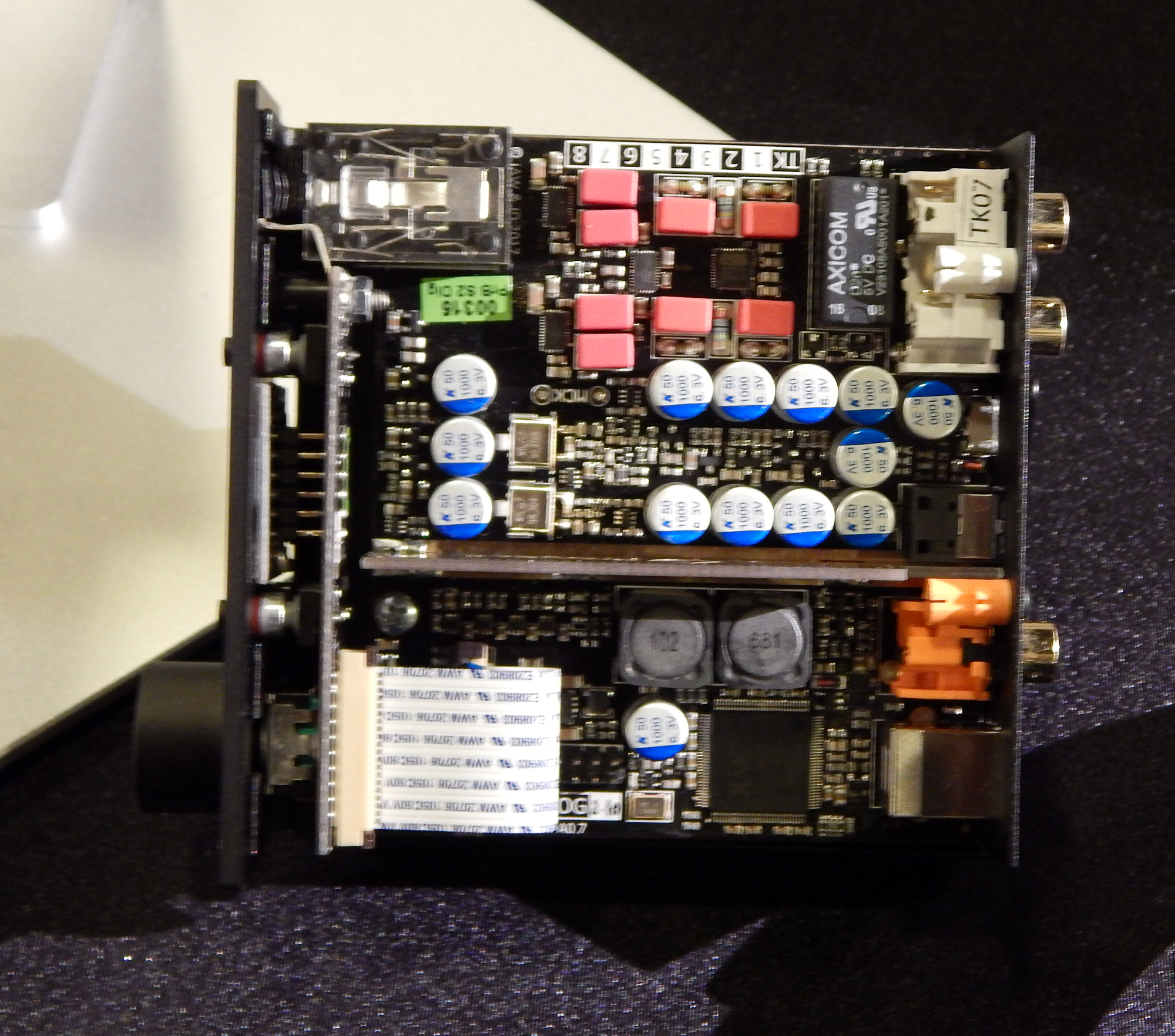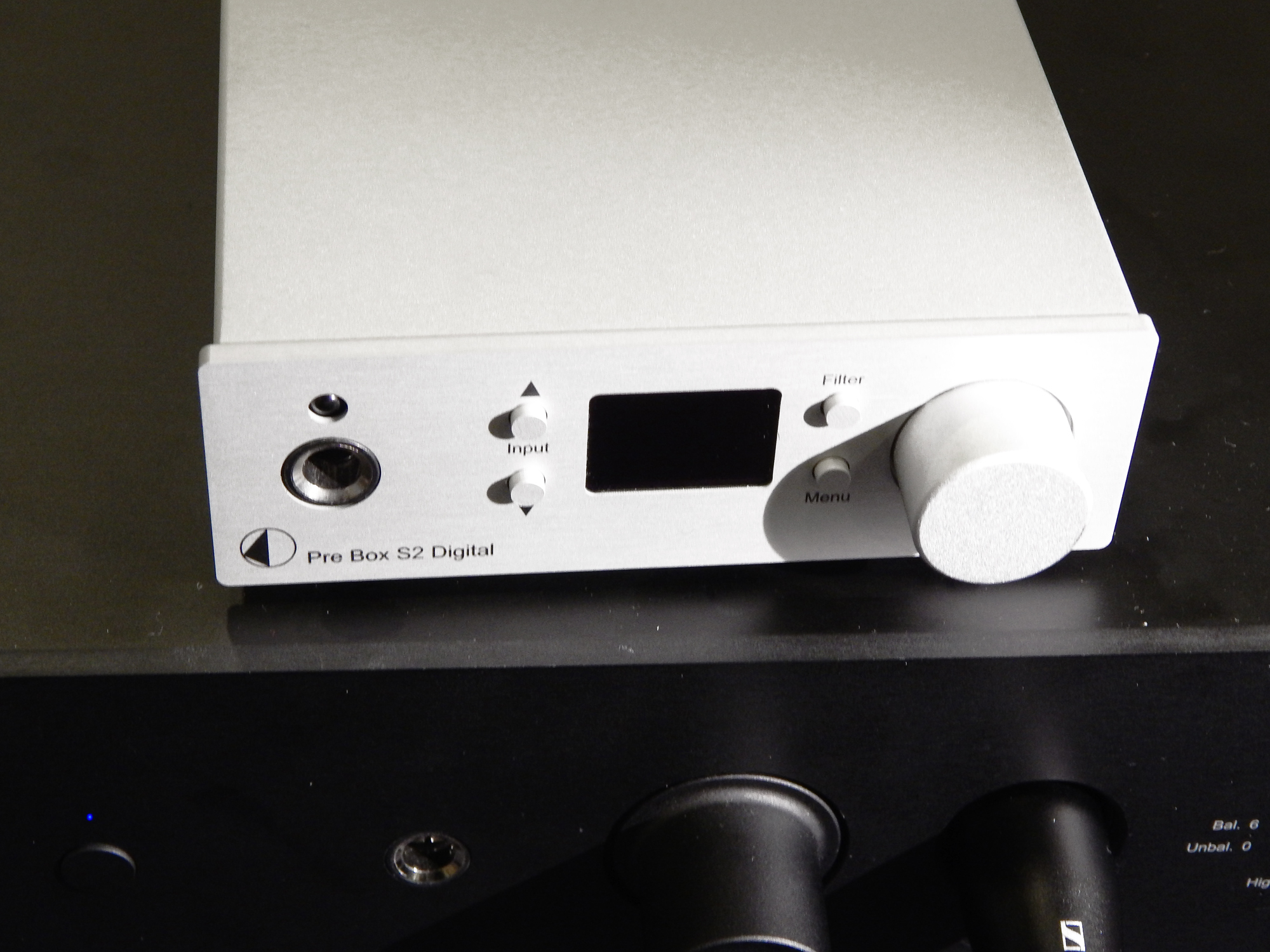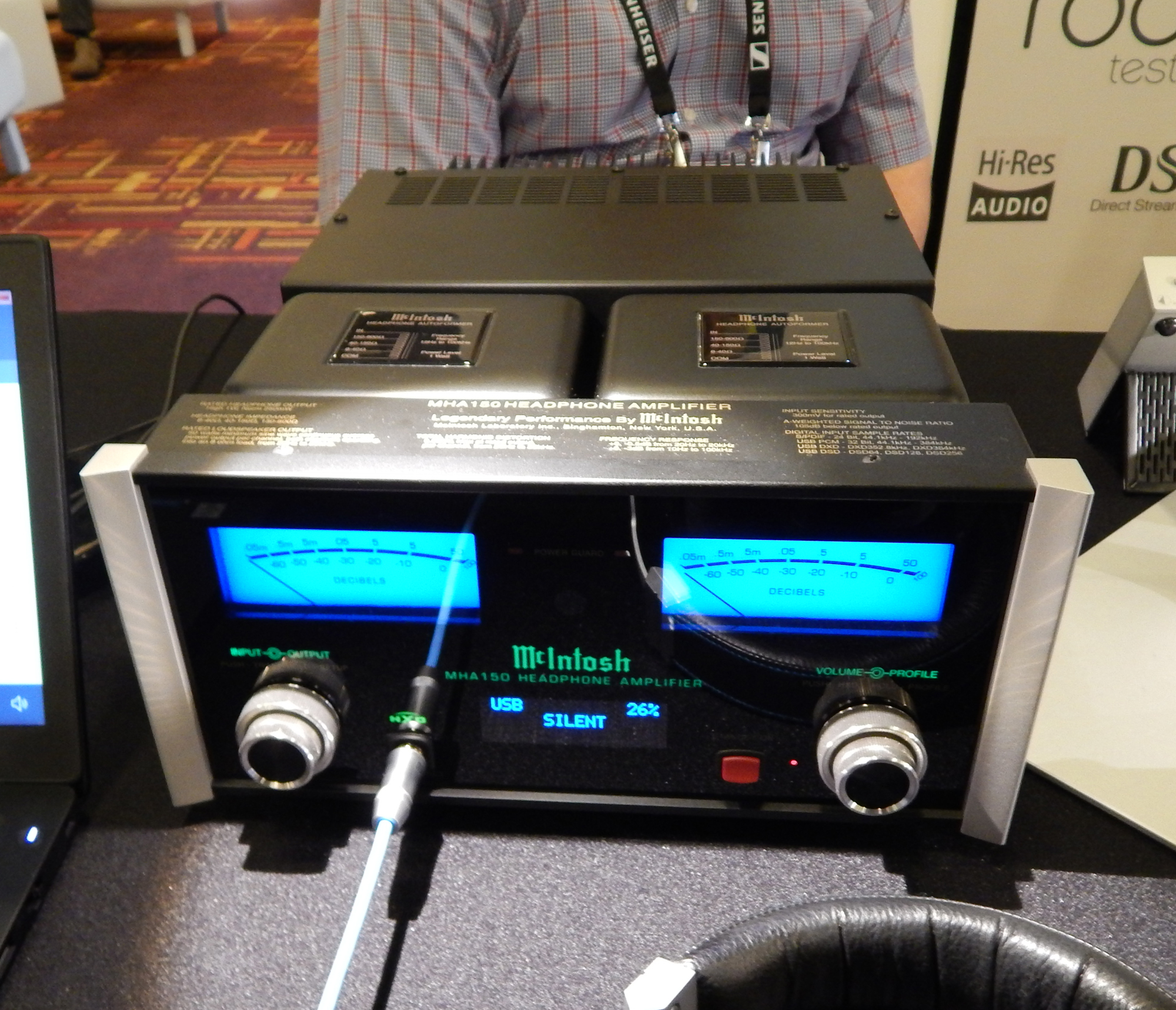 ADVANCED SOUND
I have to admit what first drew me to Advanced Sound were their beautiful Hybrid Headphone Stands ($99.99 USD), but their other products kept me interested. Their focus for the show was their New Advanced GT3 IEM ($199.99 USD) and their Advanced Alpha Planar Magnetic Headphones ($499.99 USD).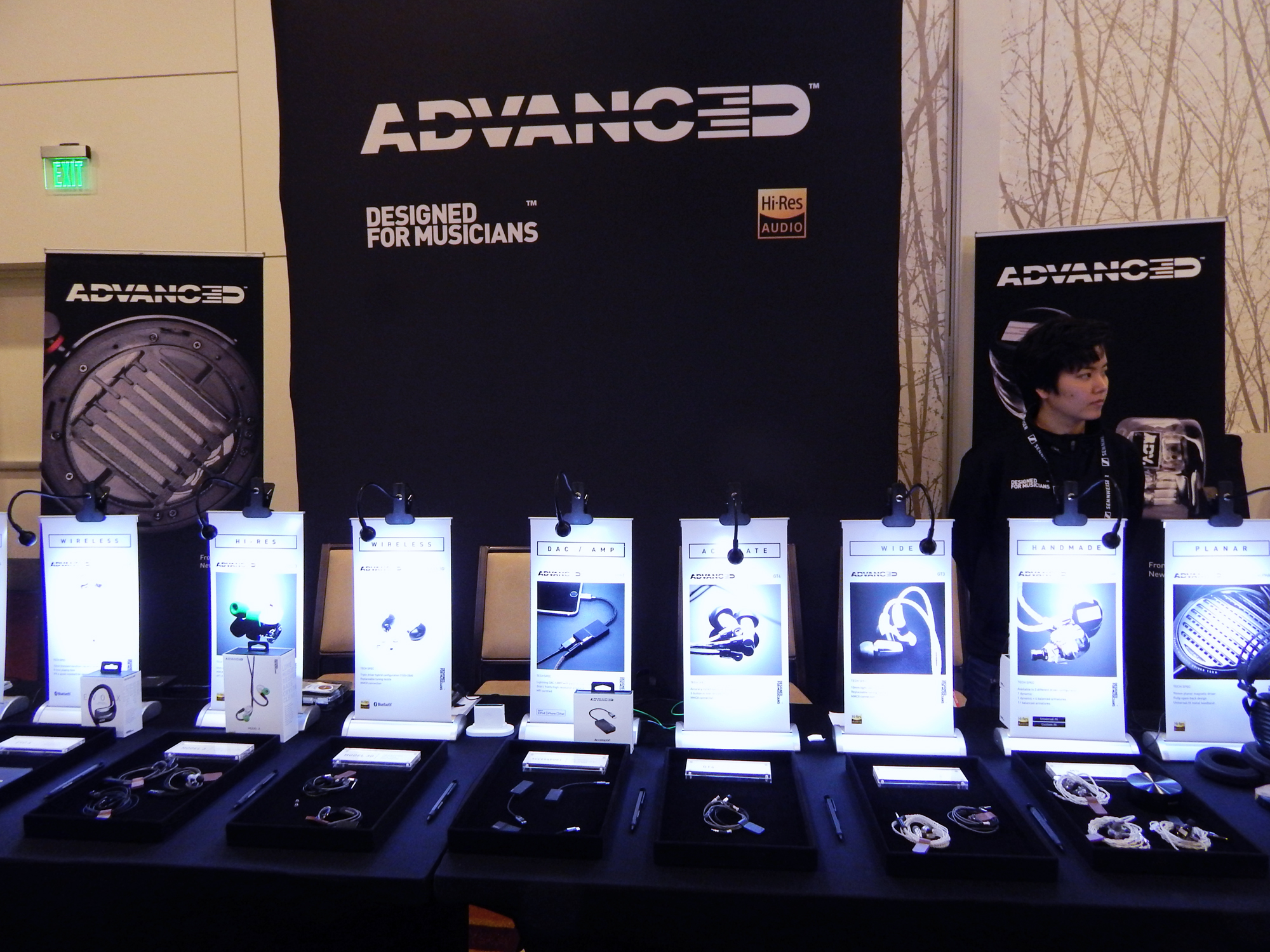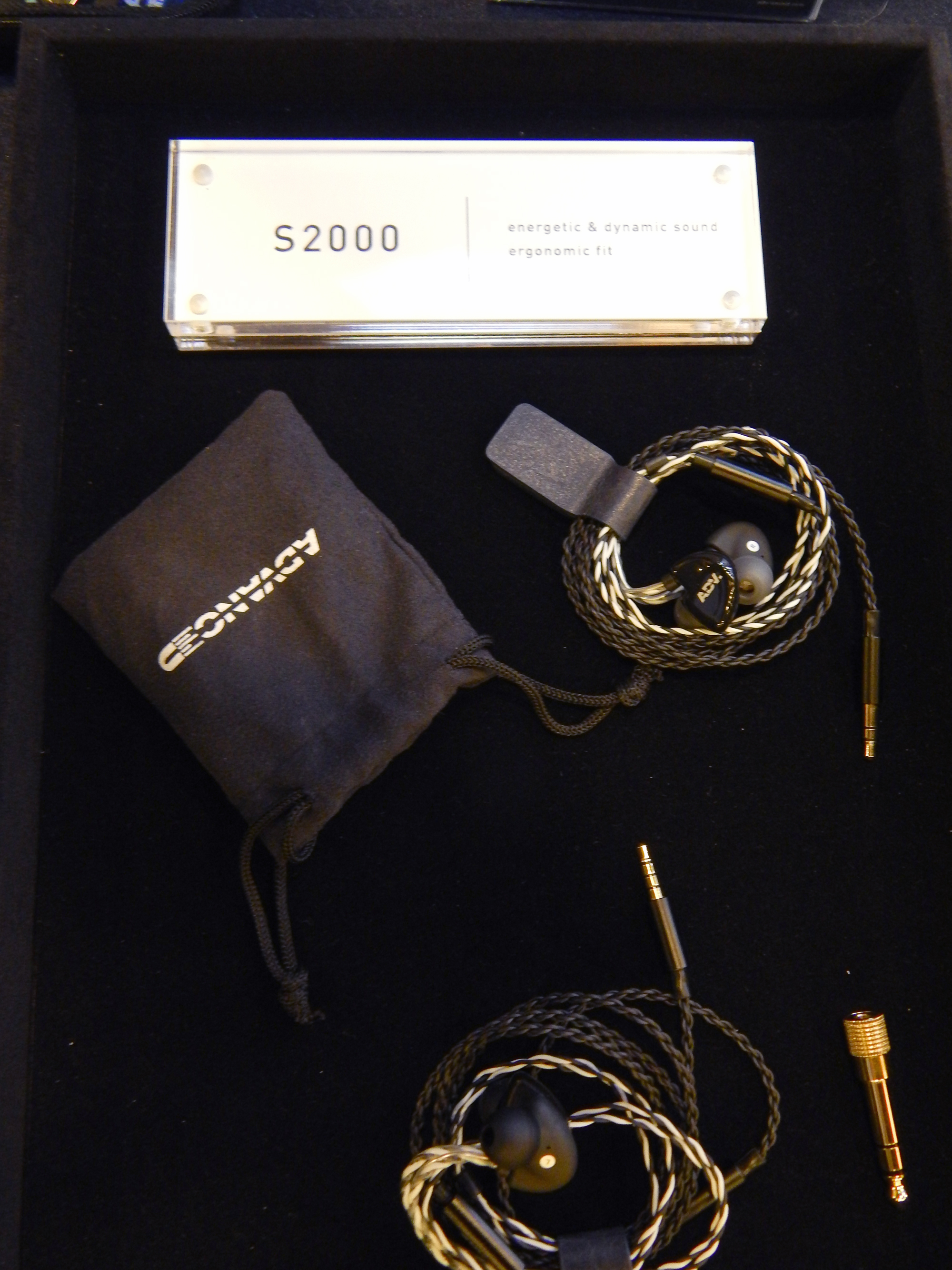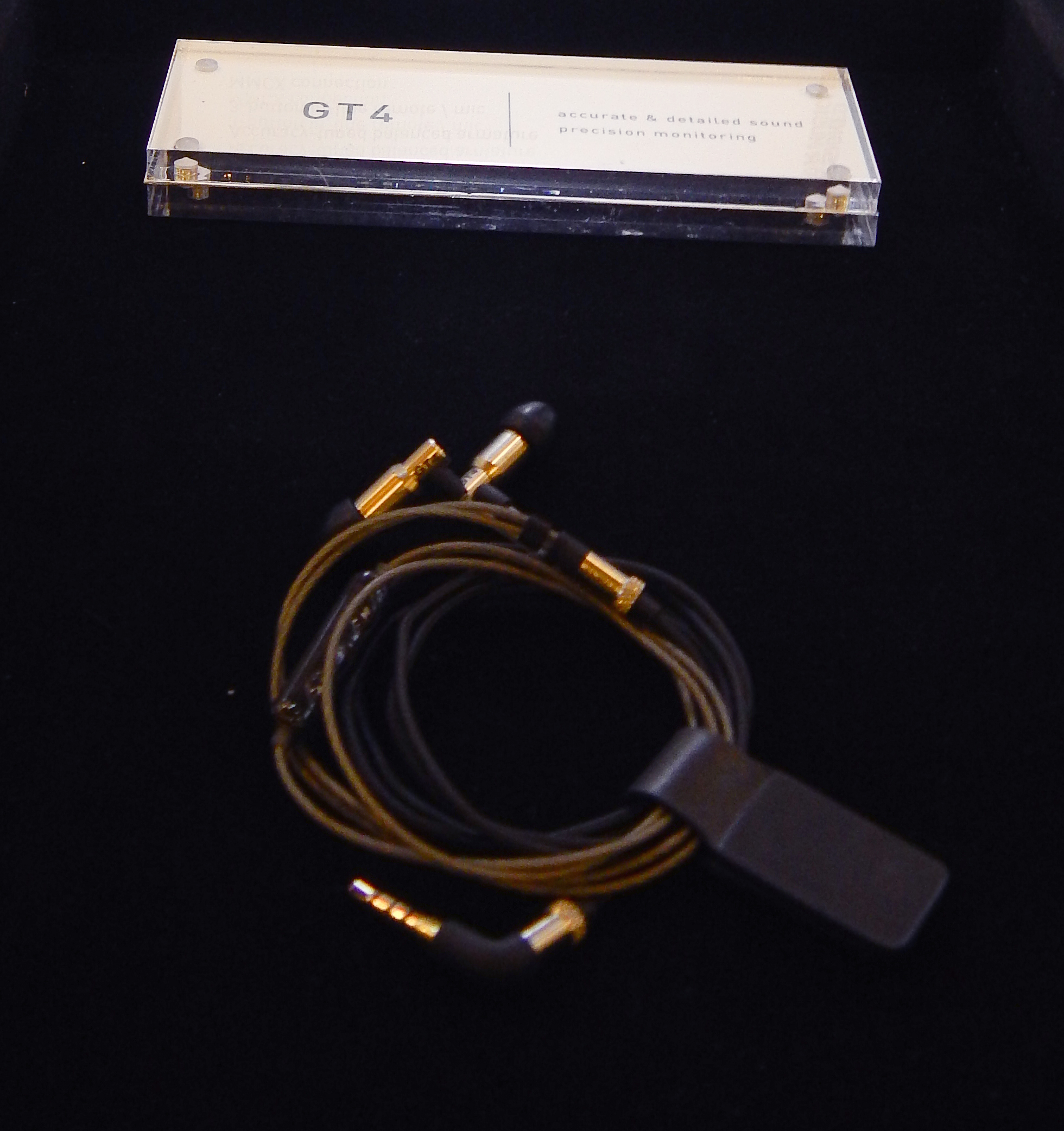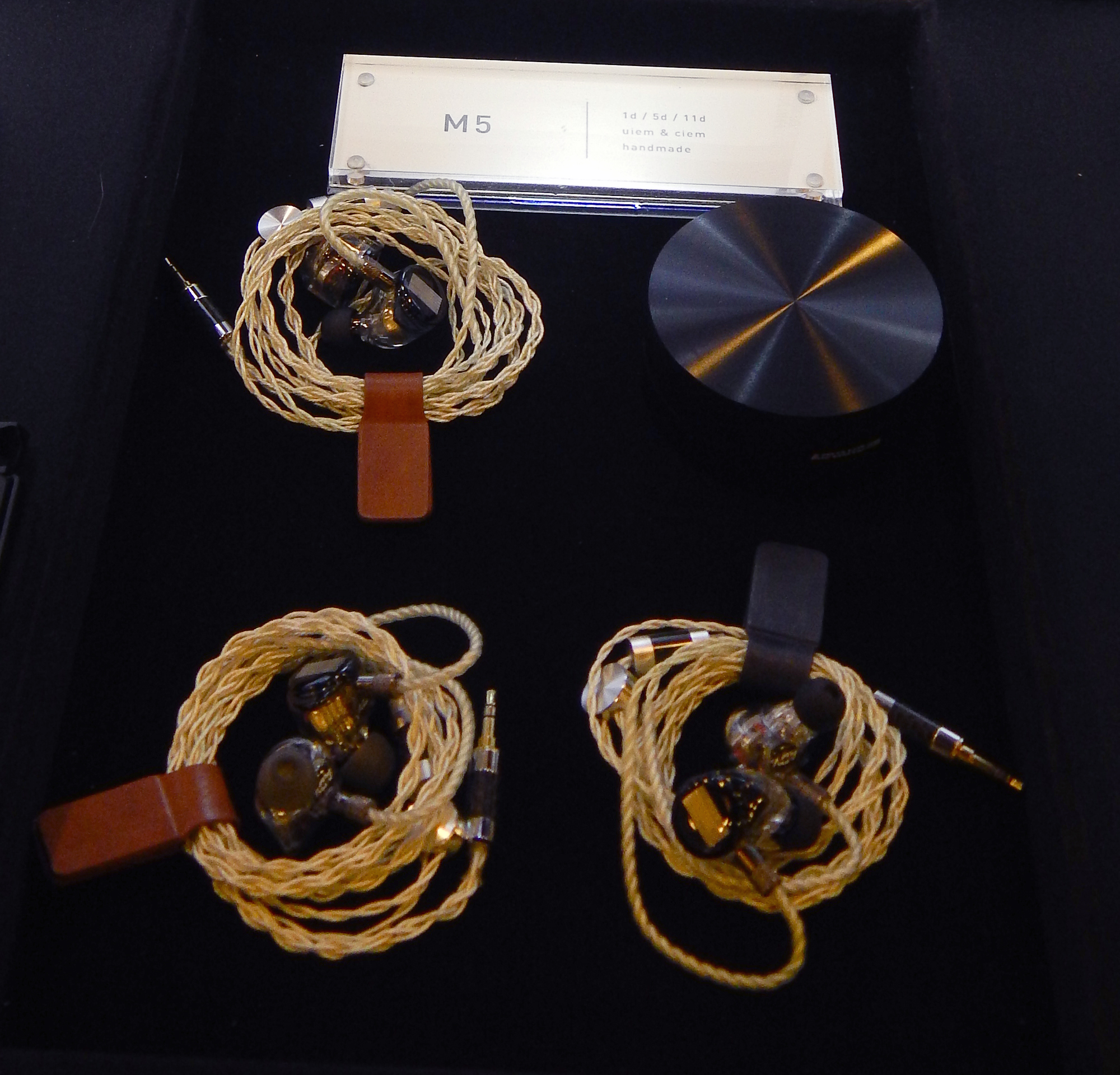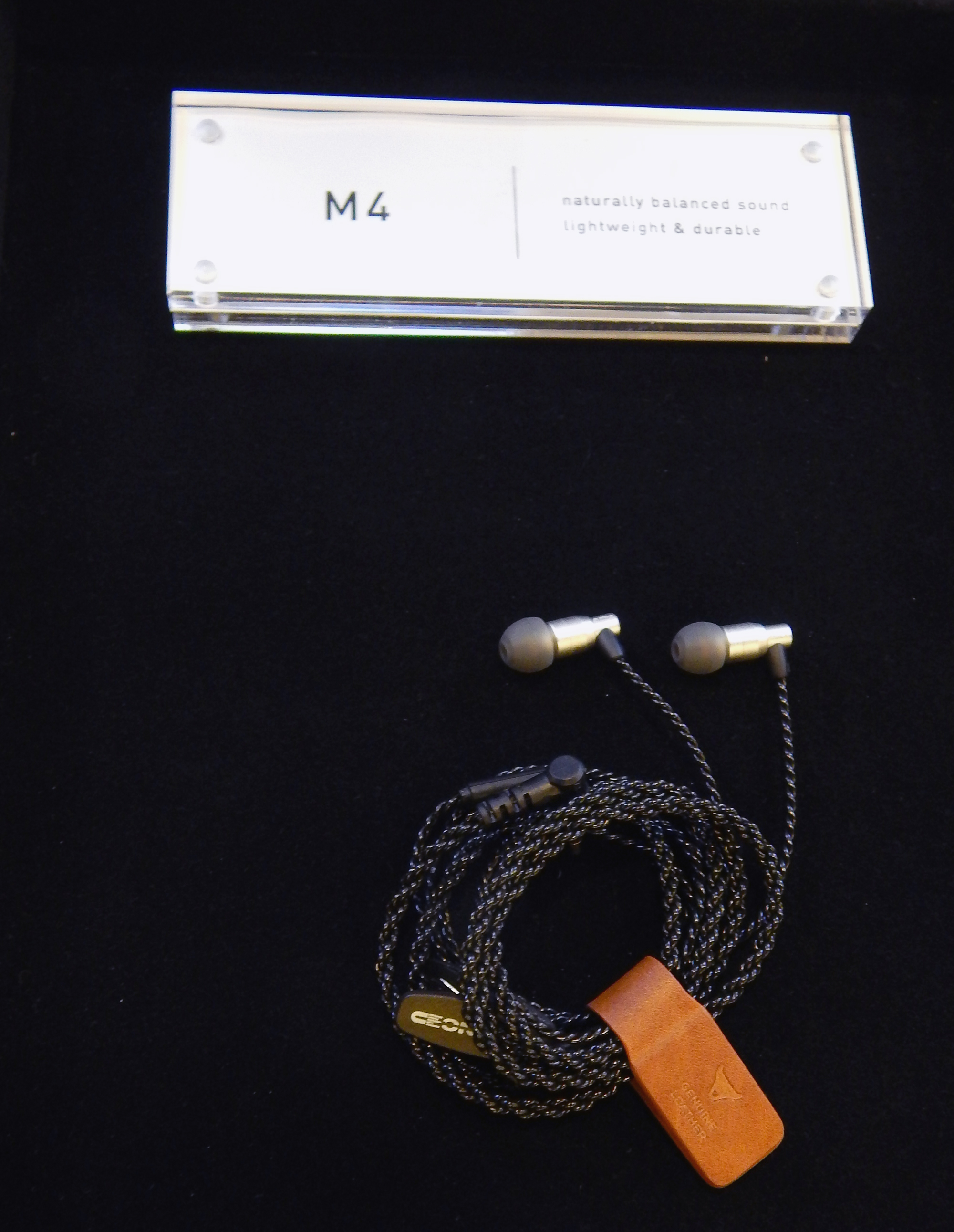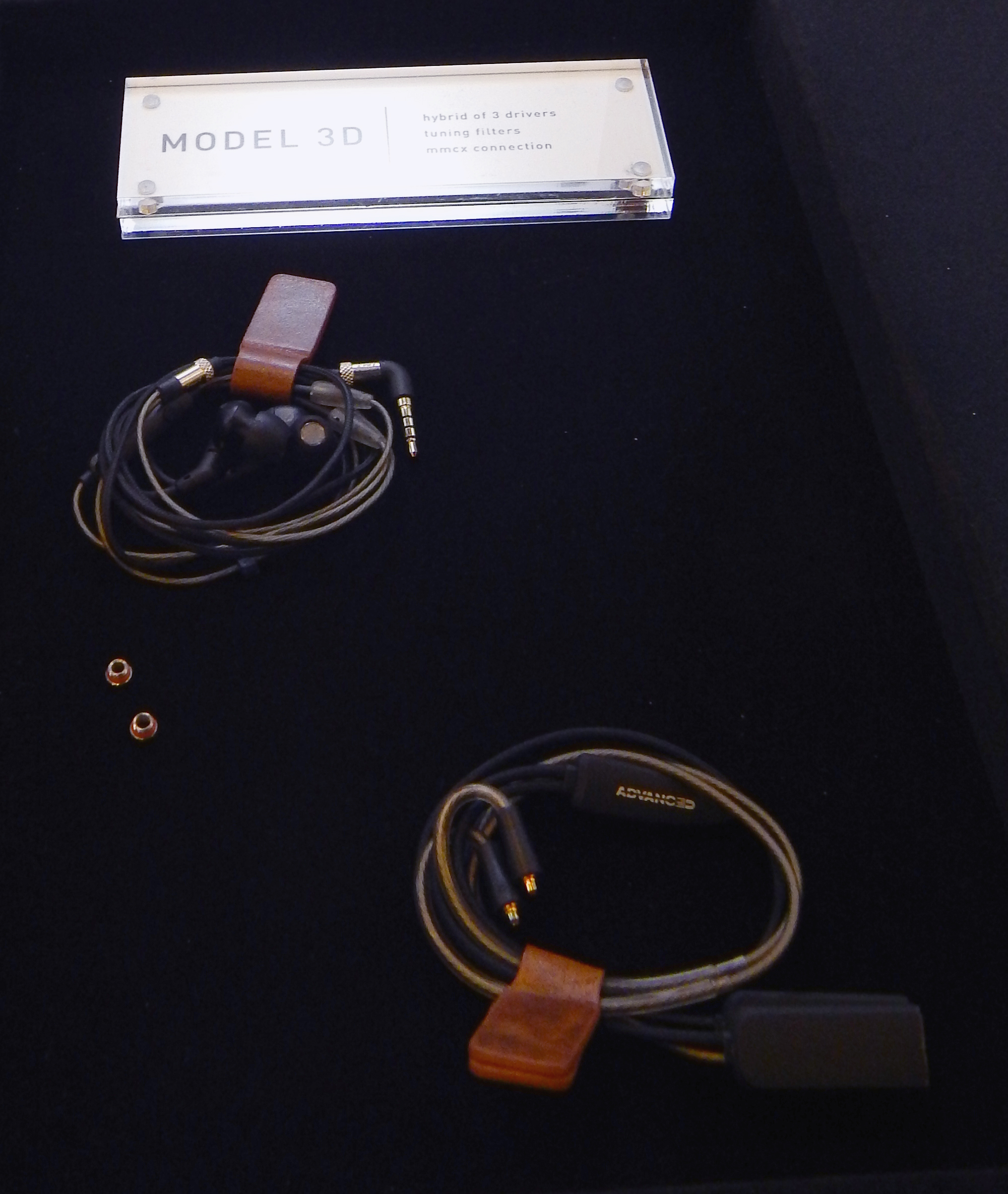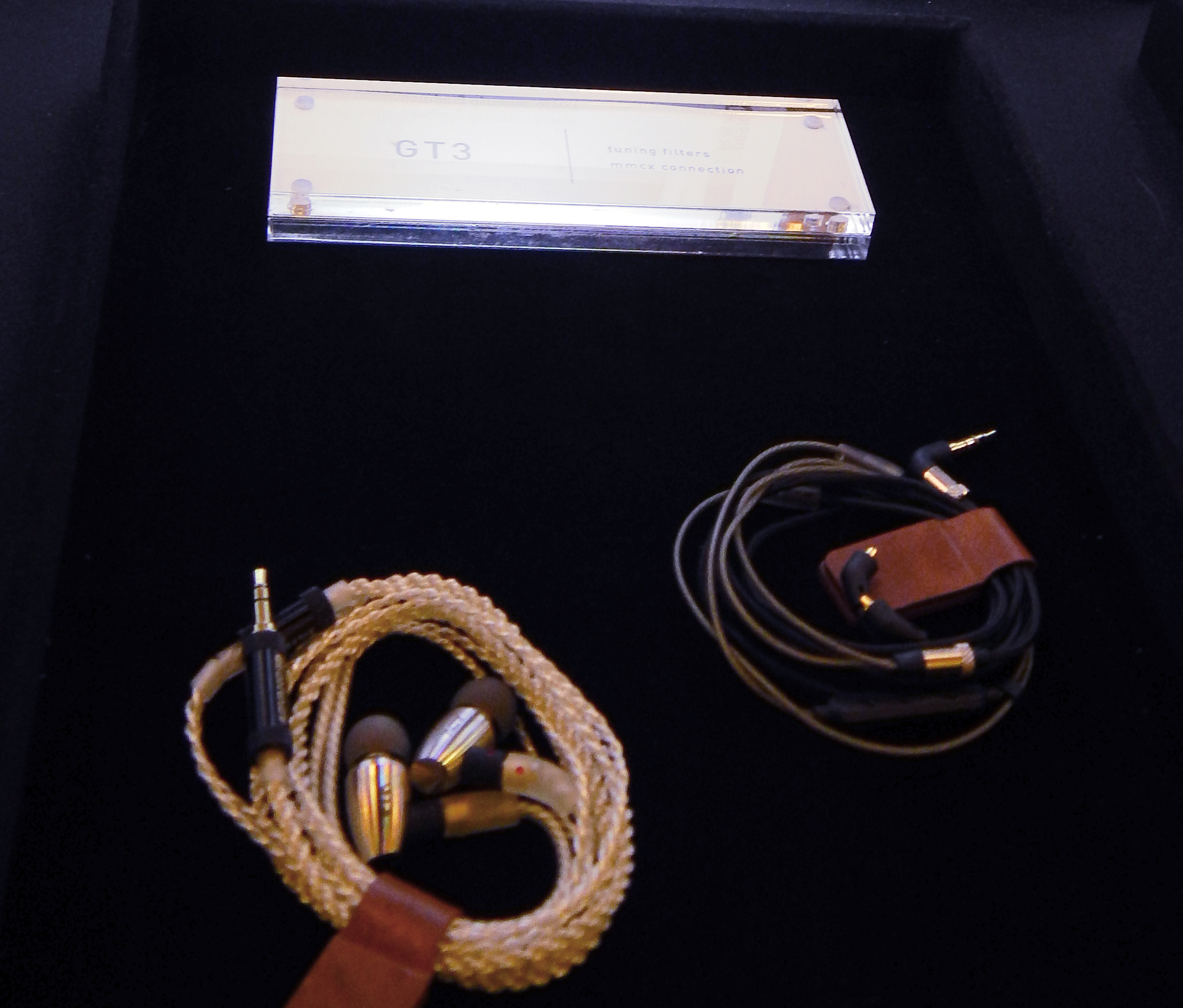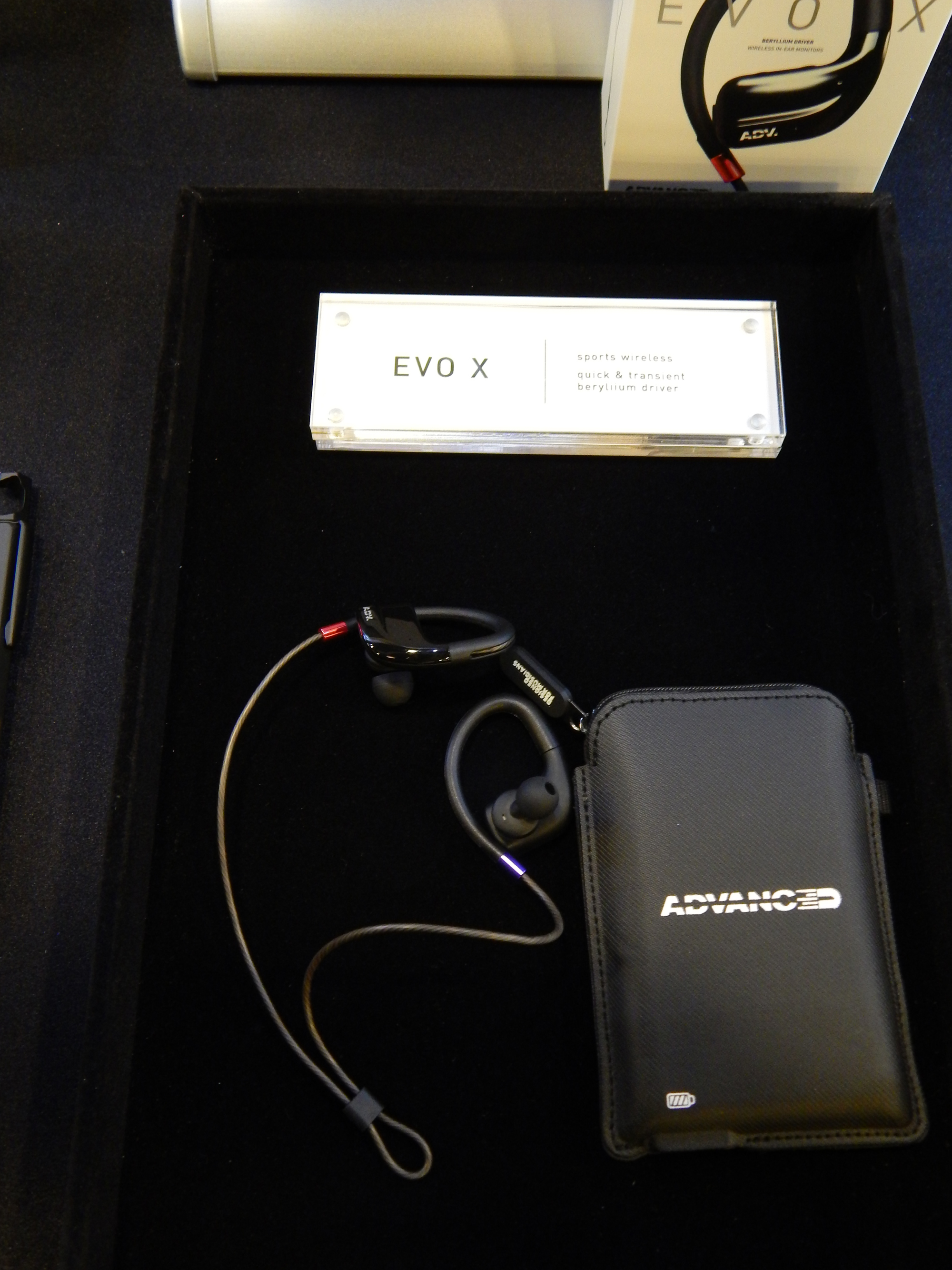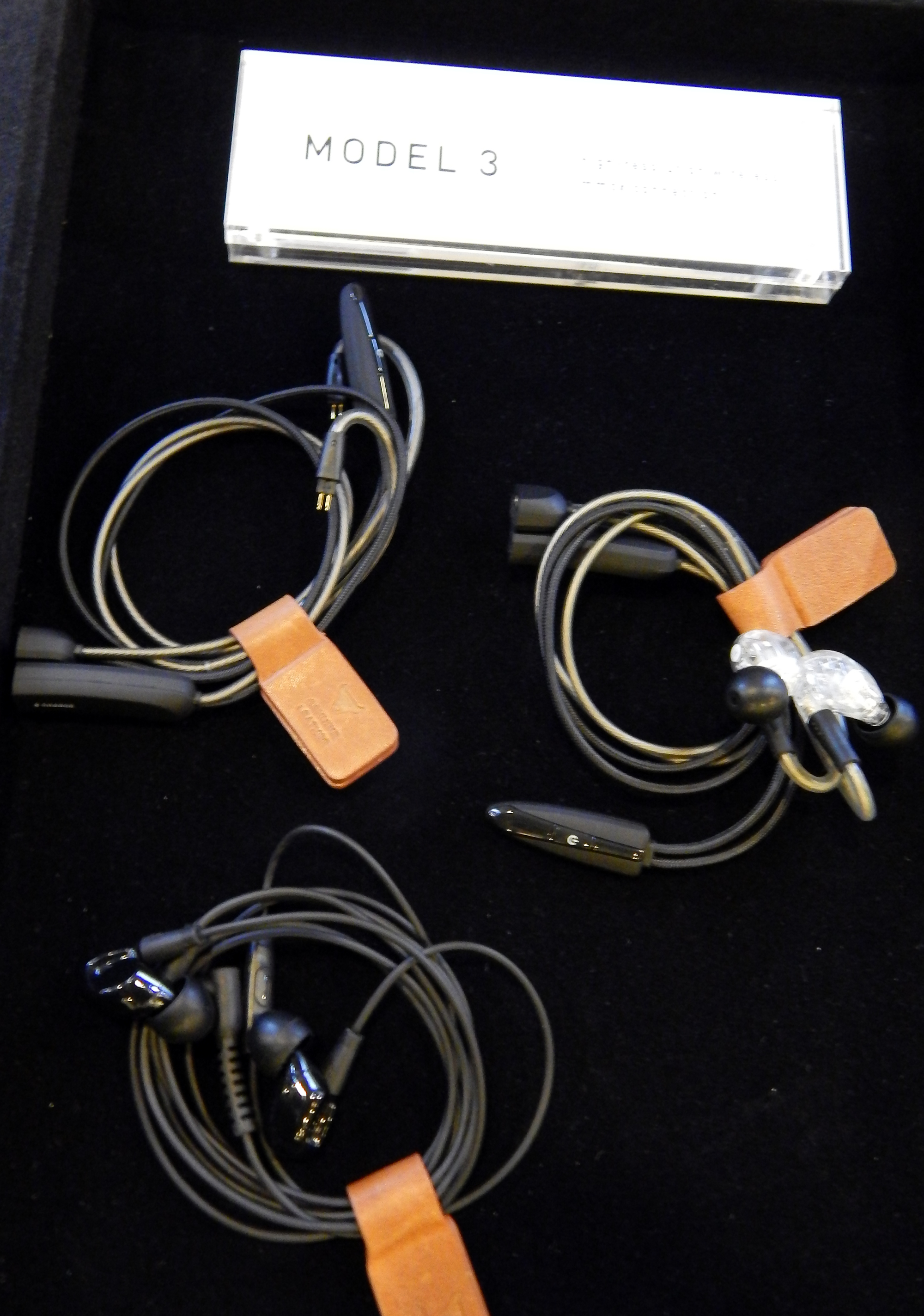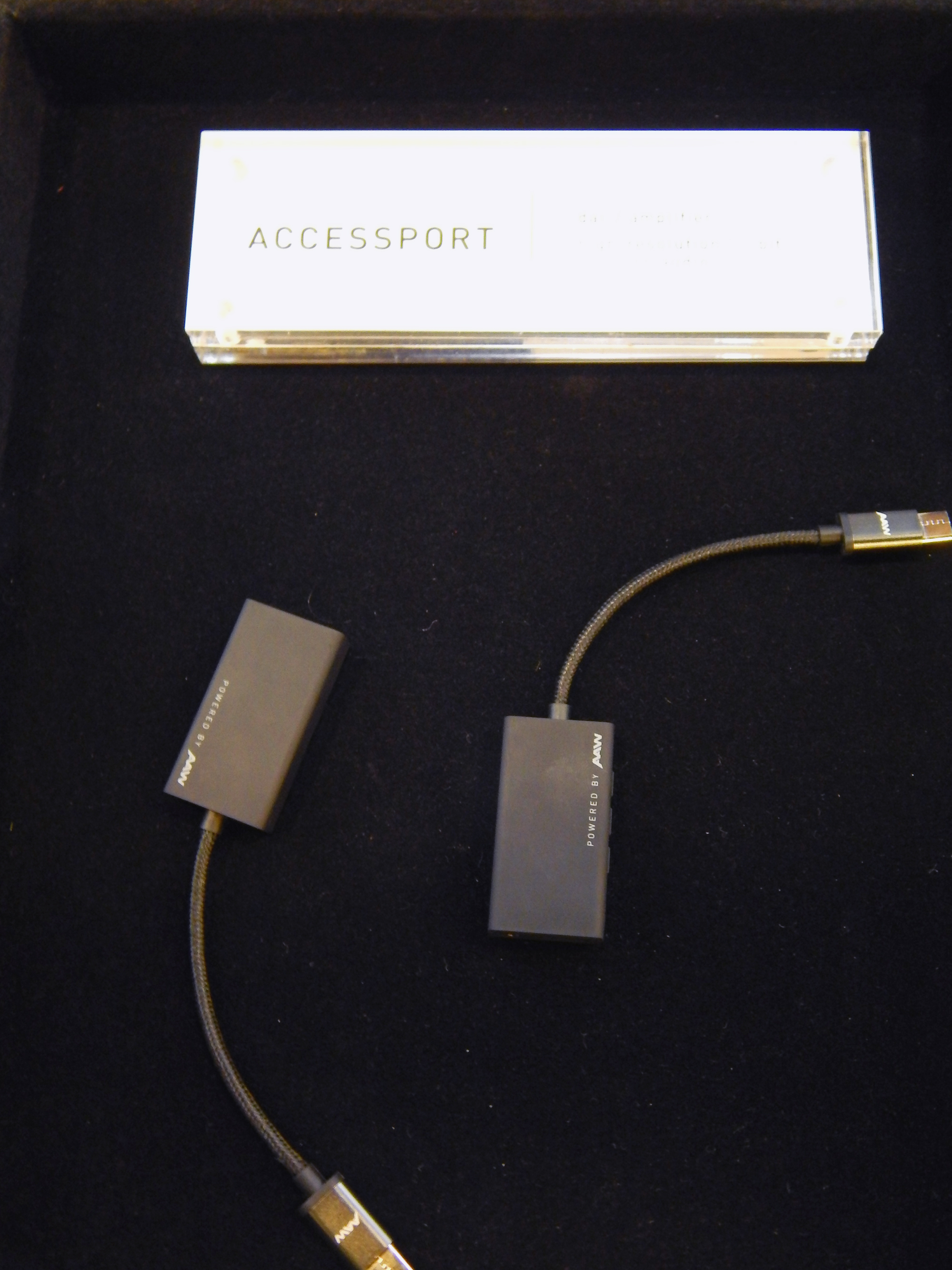 RUPERT NEVE DESIGNS
Apart from their Pro Audio RNHP Precision Headphone Amplifier ($499 USD), Rupert Neve Designs were showing VanDamme Audio Cables who provide a full line of cabling for every application.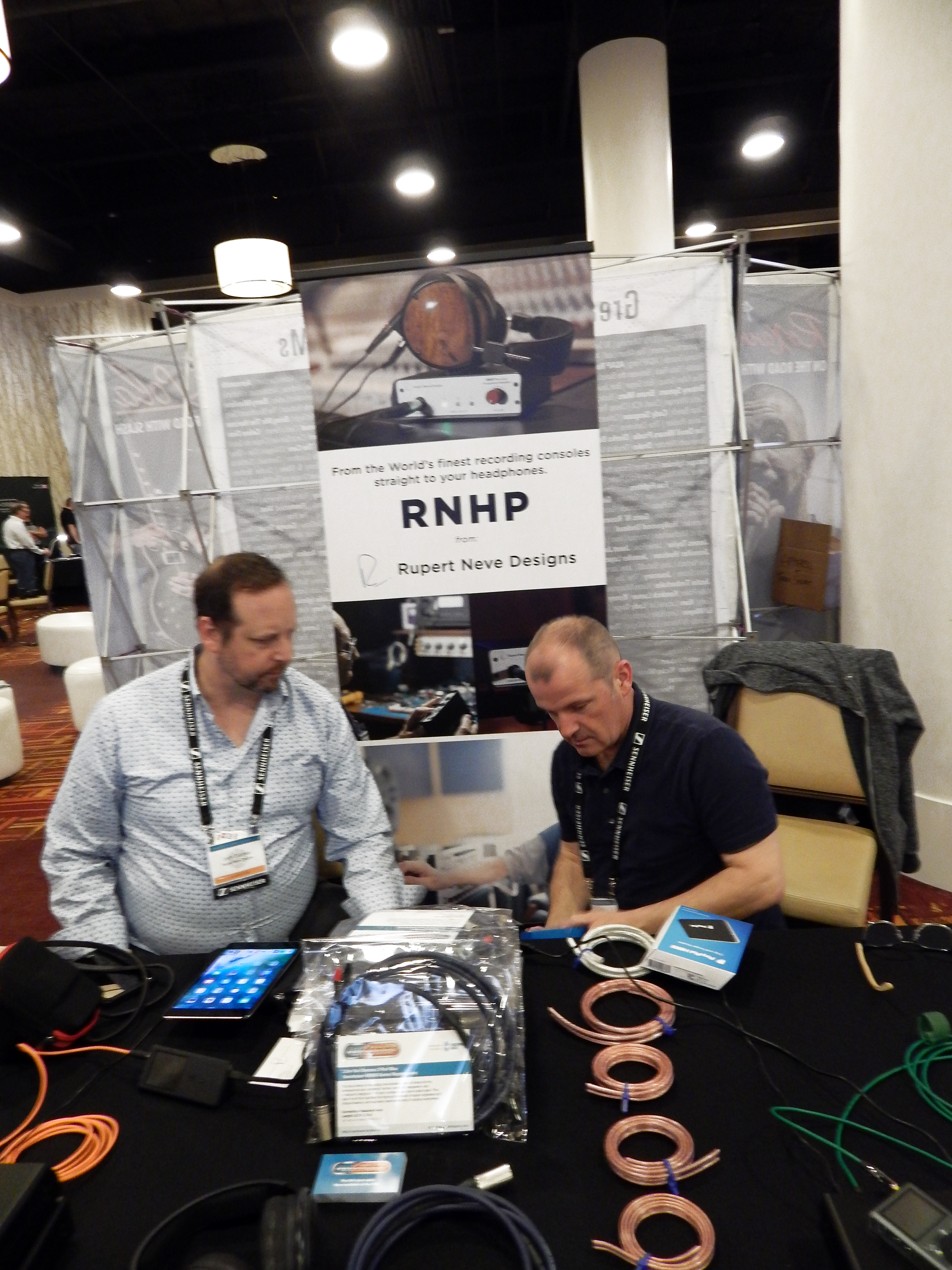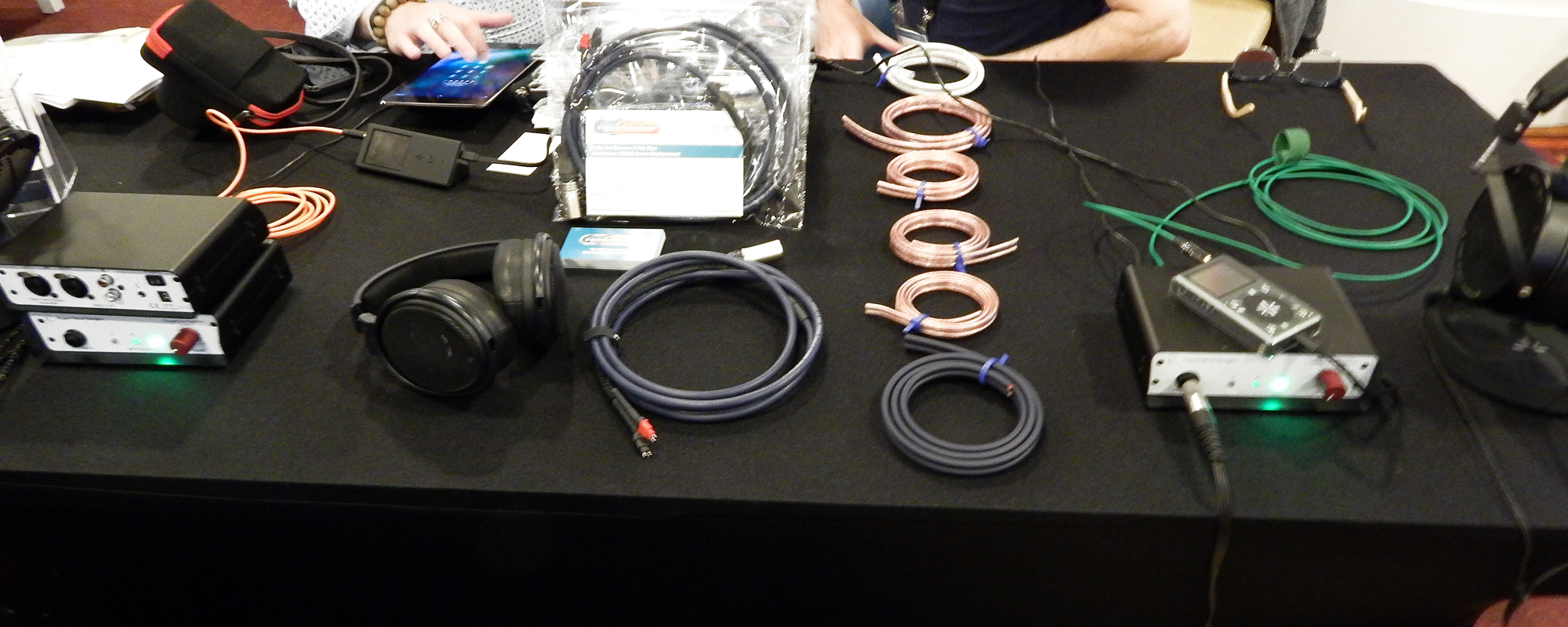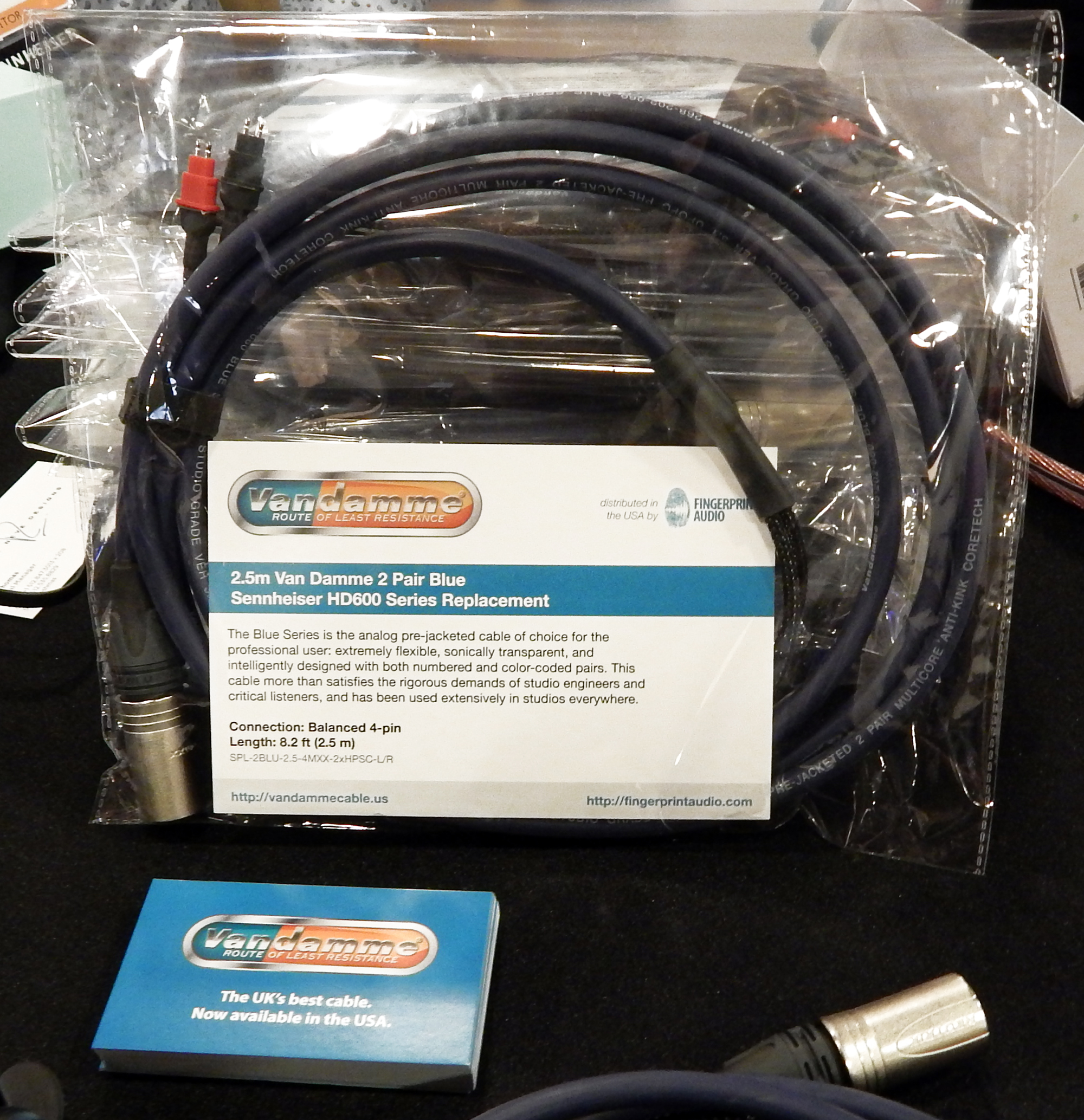 CAMPFIRE AUDIO
Campfire Audio pulled out the stops this year, introducing two new single driver stainless steel bodied IEMs and their first over ear headphones. The Campfire Audio Comet ($199 USD) is a small single full range balanced armature design intended for use with smart phones producing a robust bottom end and clear highs via a vented BA driver in a stainless steel body. On the other hand, the Campfire Audio Atlas (1,299 USD), which is quite a bit larger, employs a single 10mm dynamic driver with a Amorphous Diamond-Like Carbon (A.D.L.C.) diaphragm giving it a meaty subwoofer like bass and excellent detail. The Campfire Audio Cascade Over-Ear Closed Back Headphone ($799 USD) is fitted with a 42mm Beryllium PVD dynamic driver to reproduce the signature Campfire Audio sound.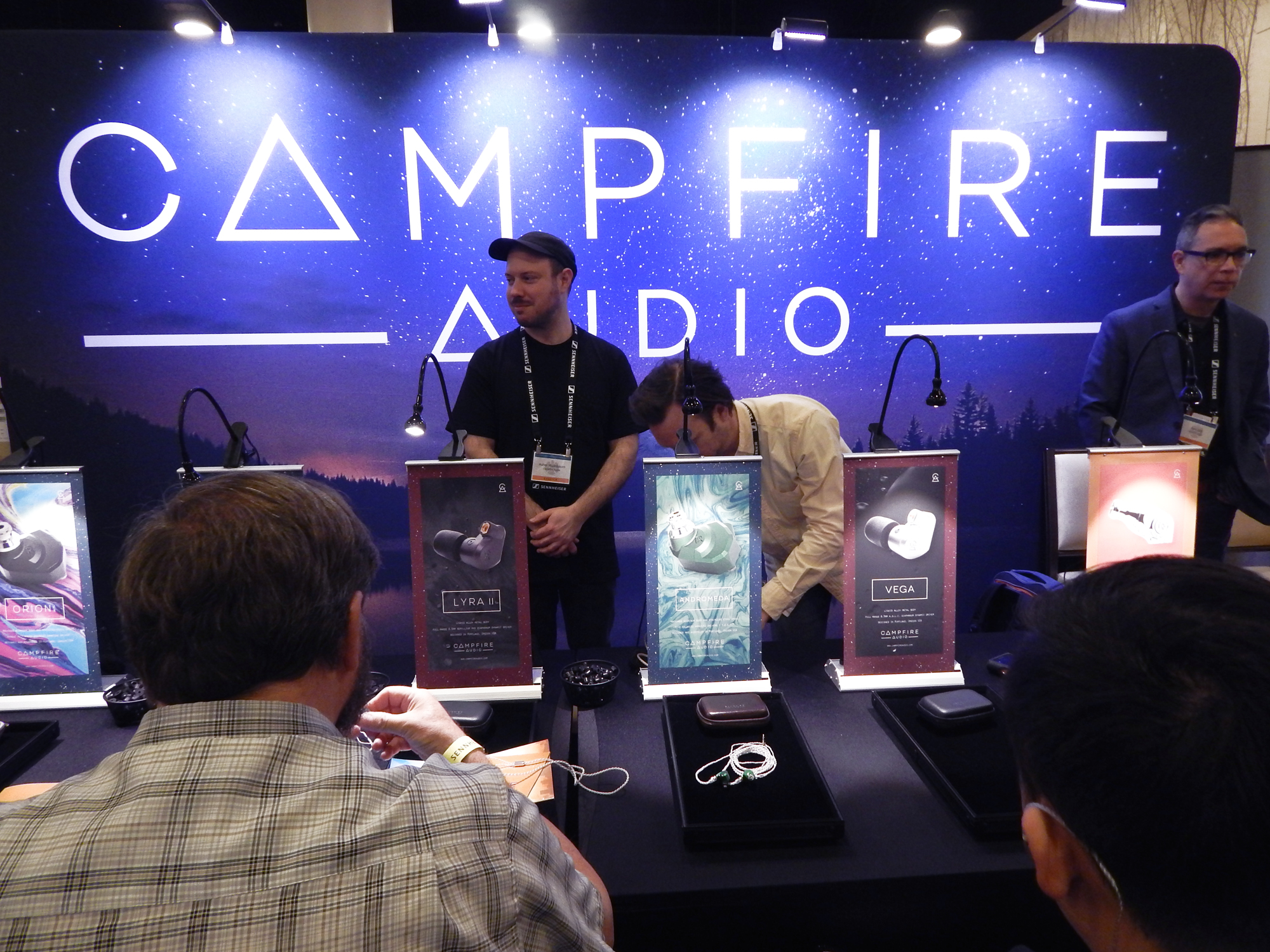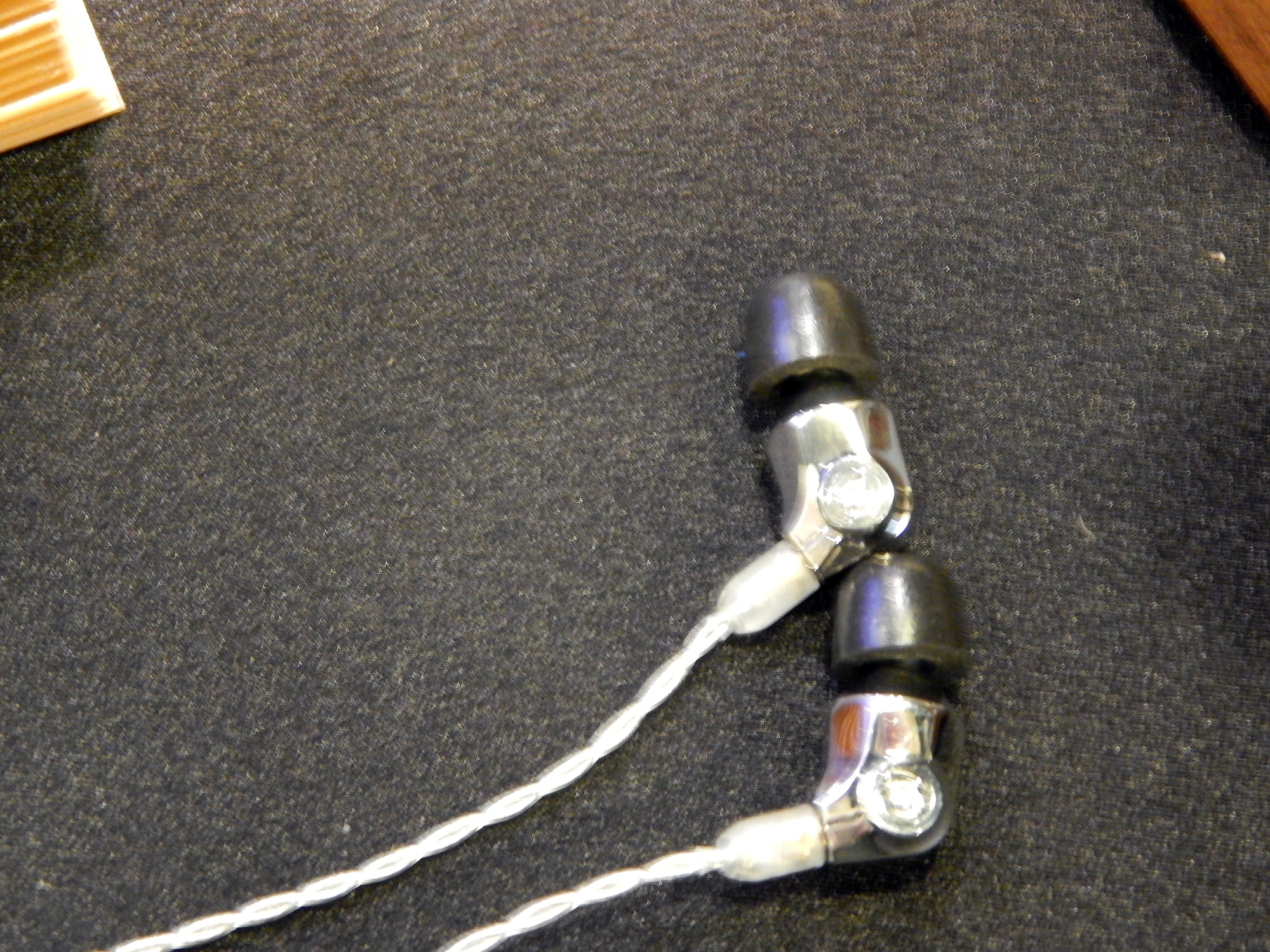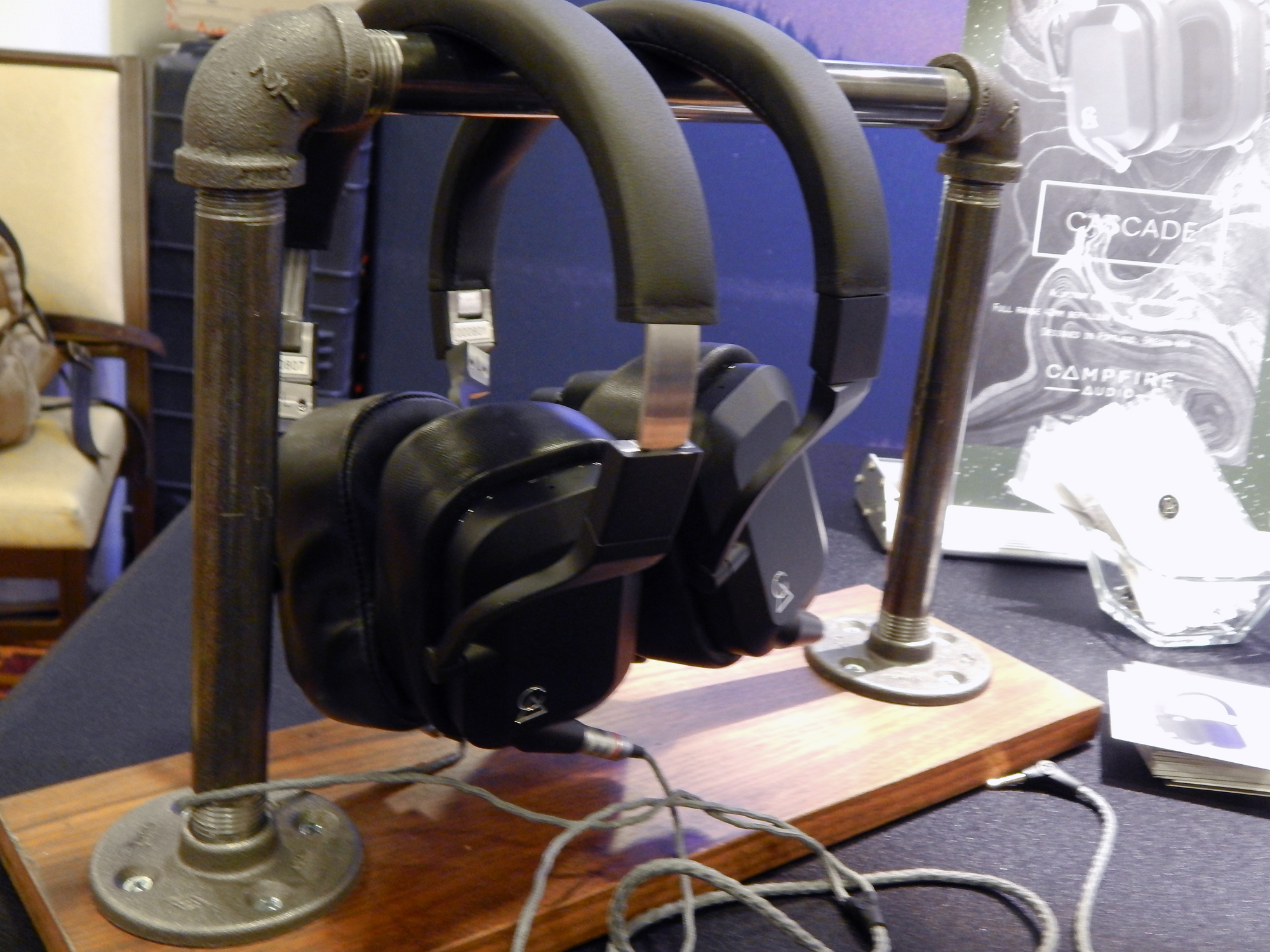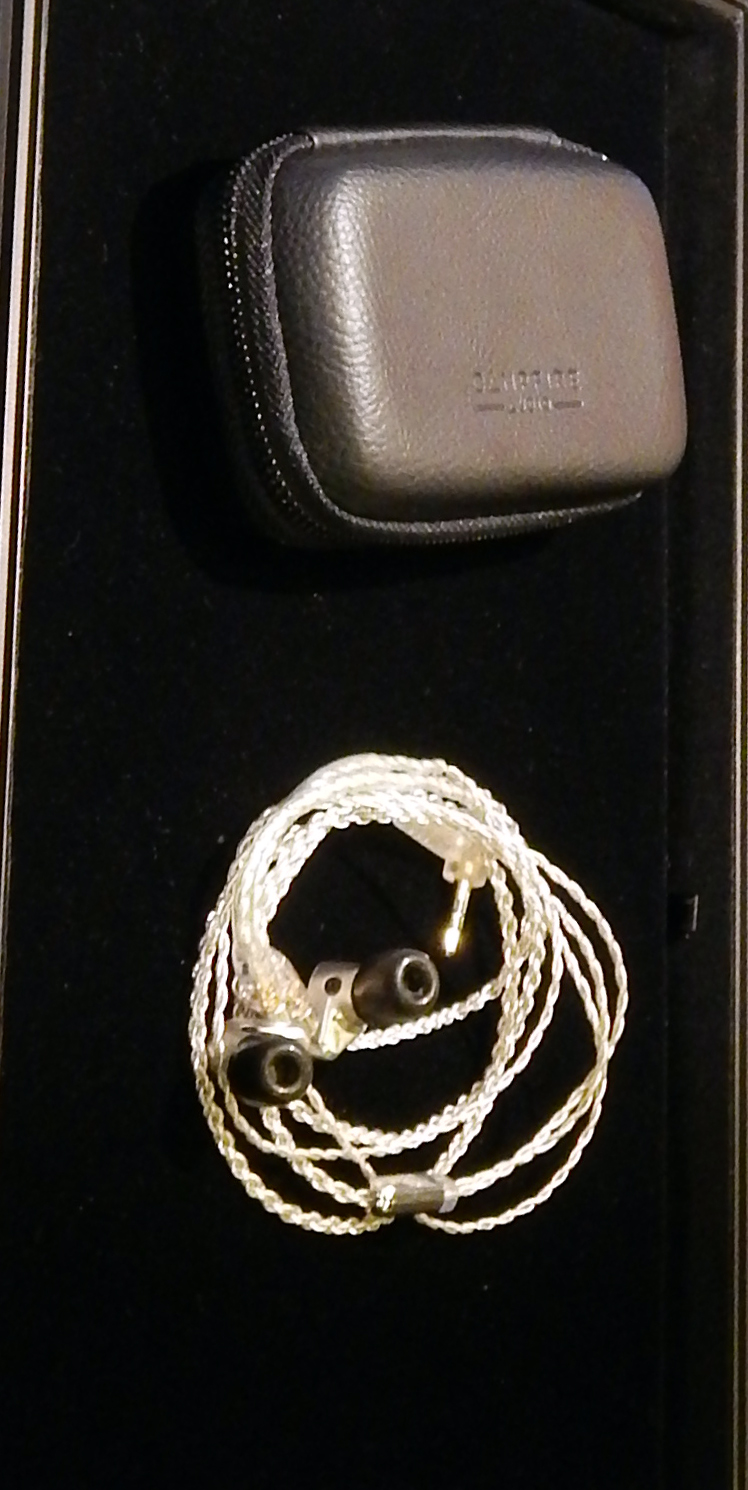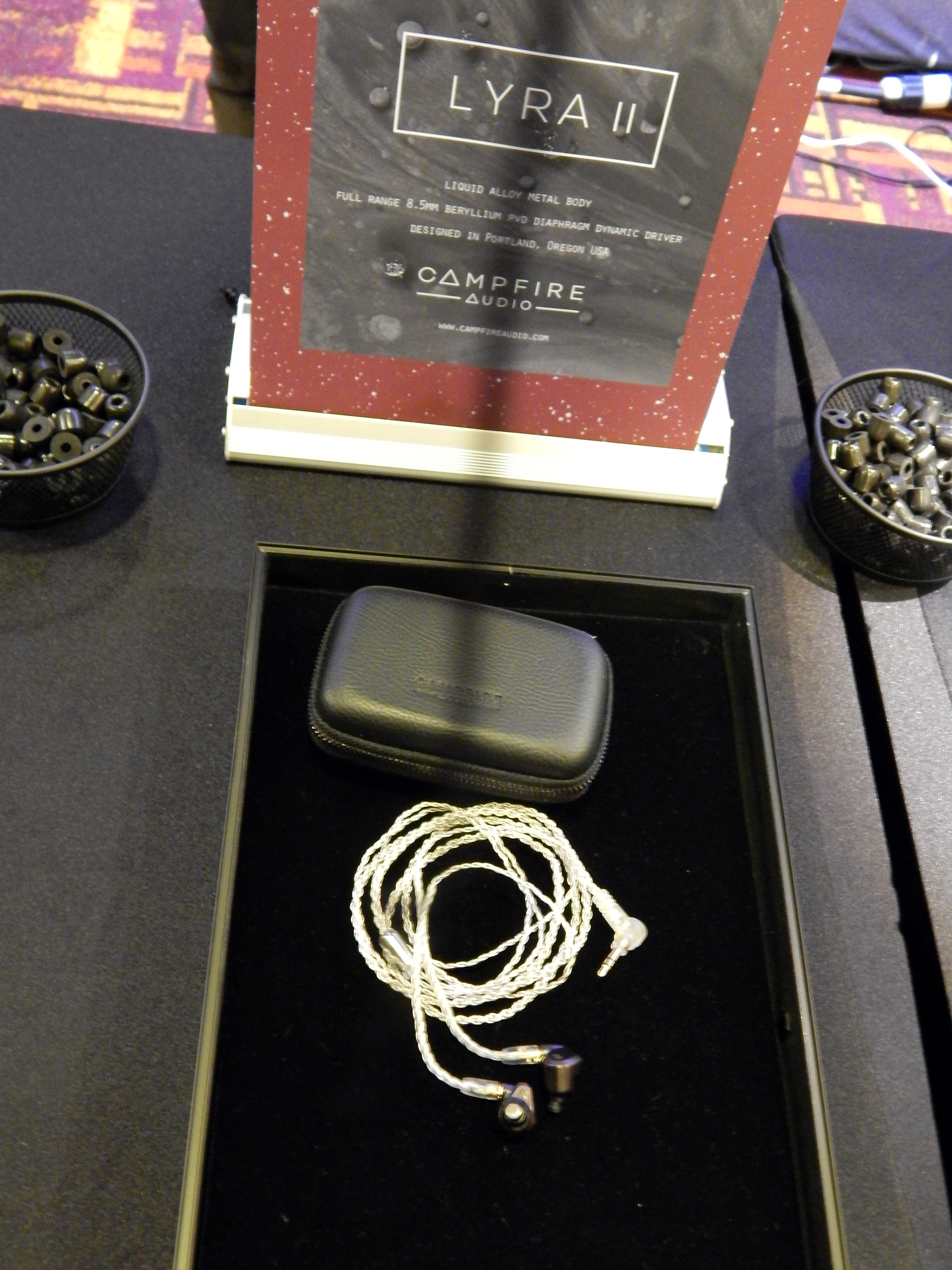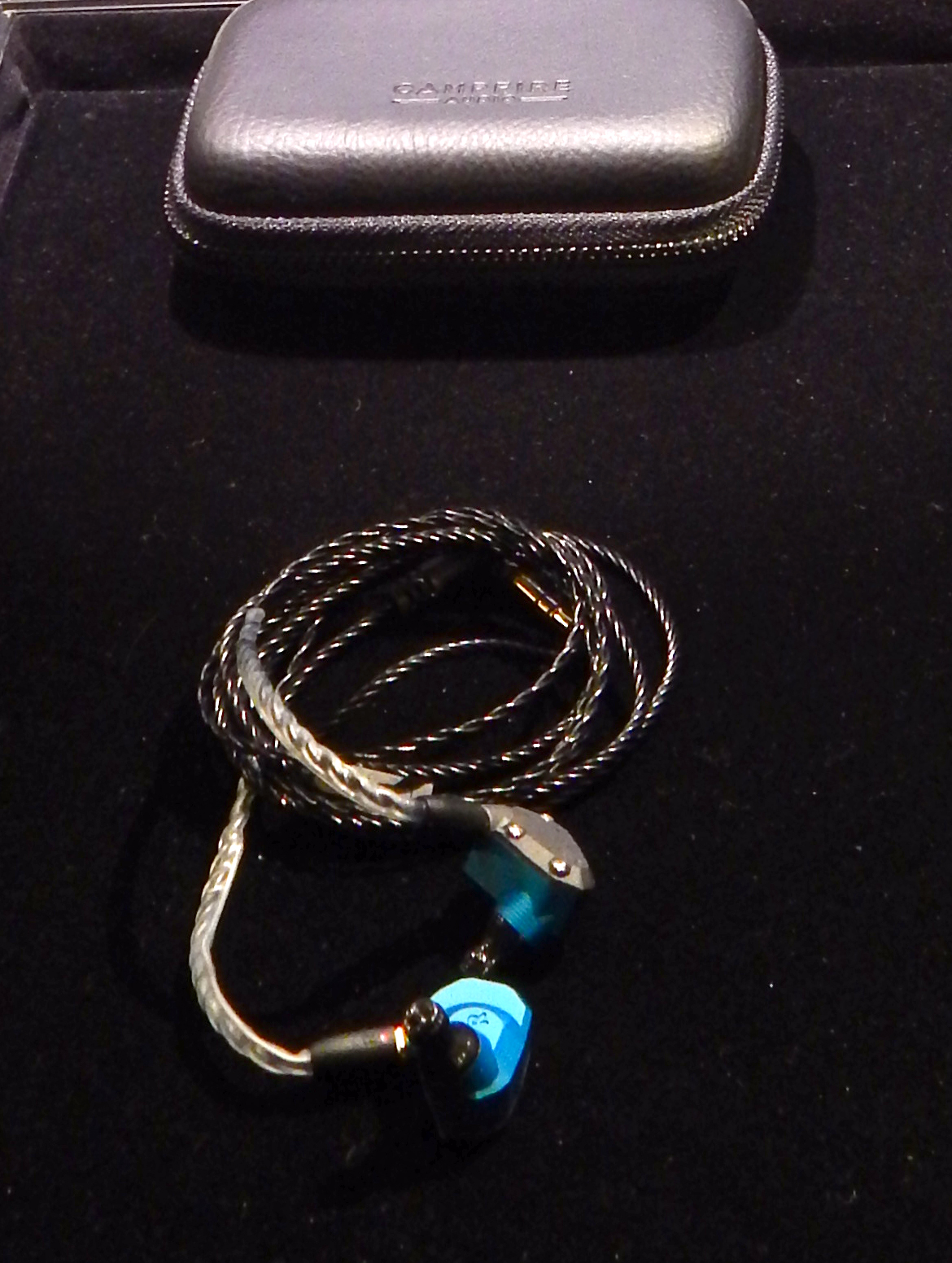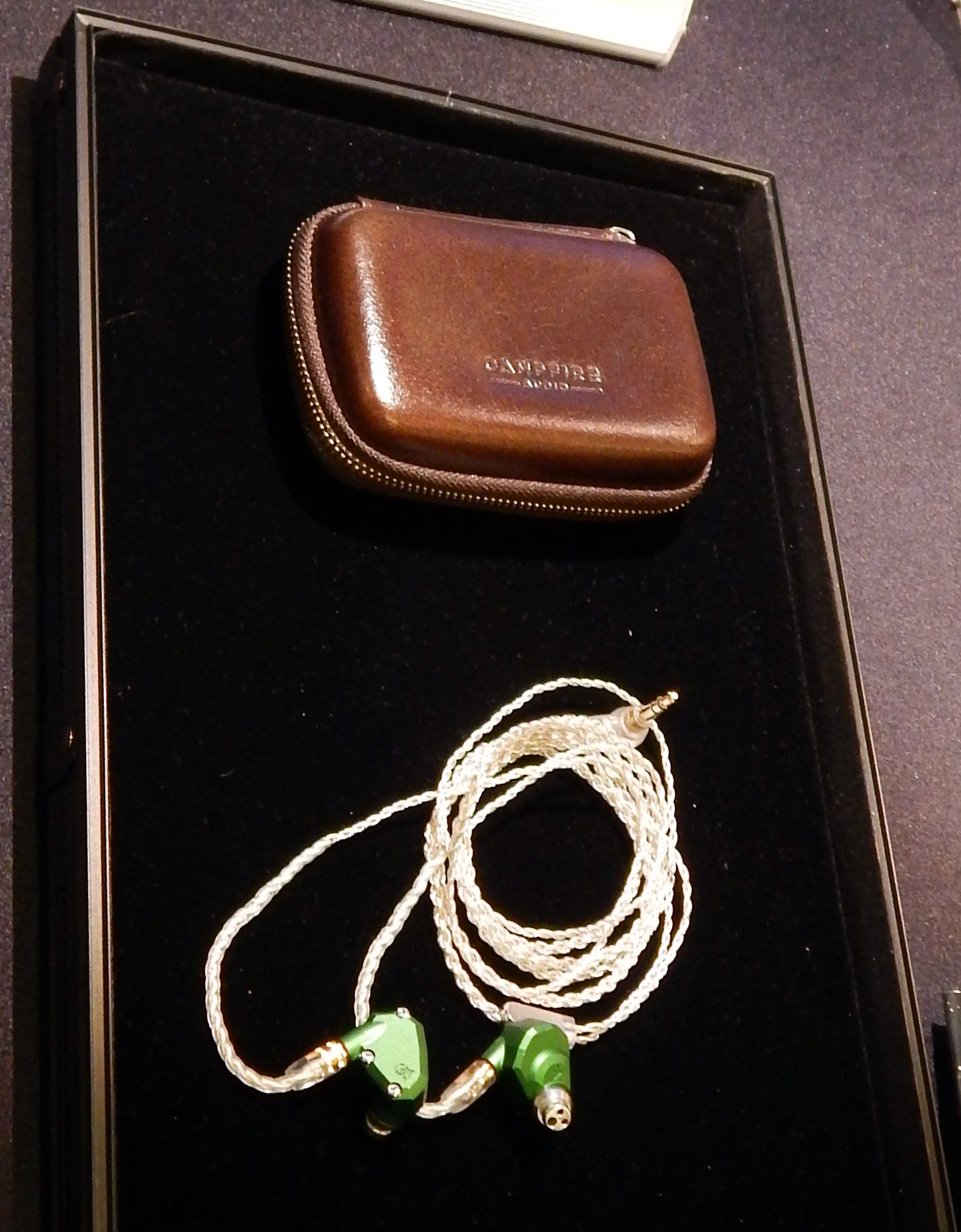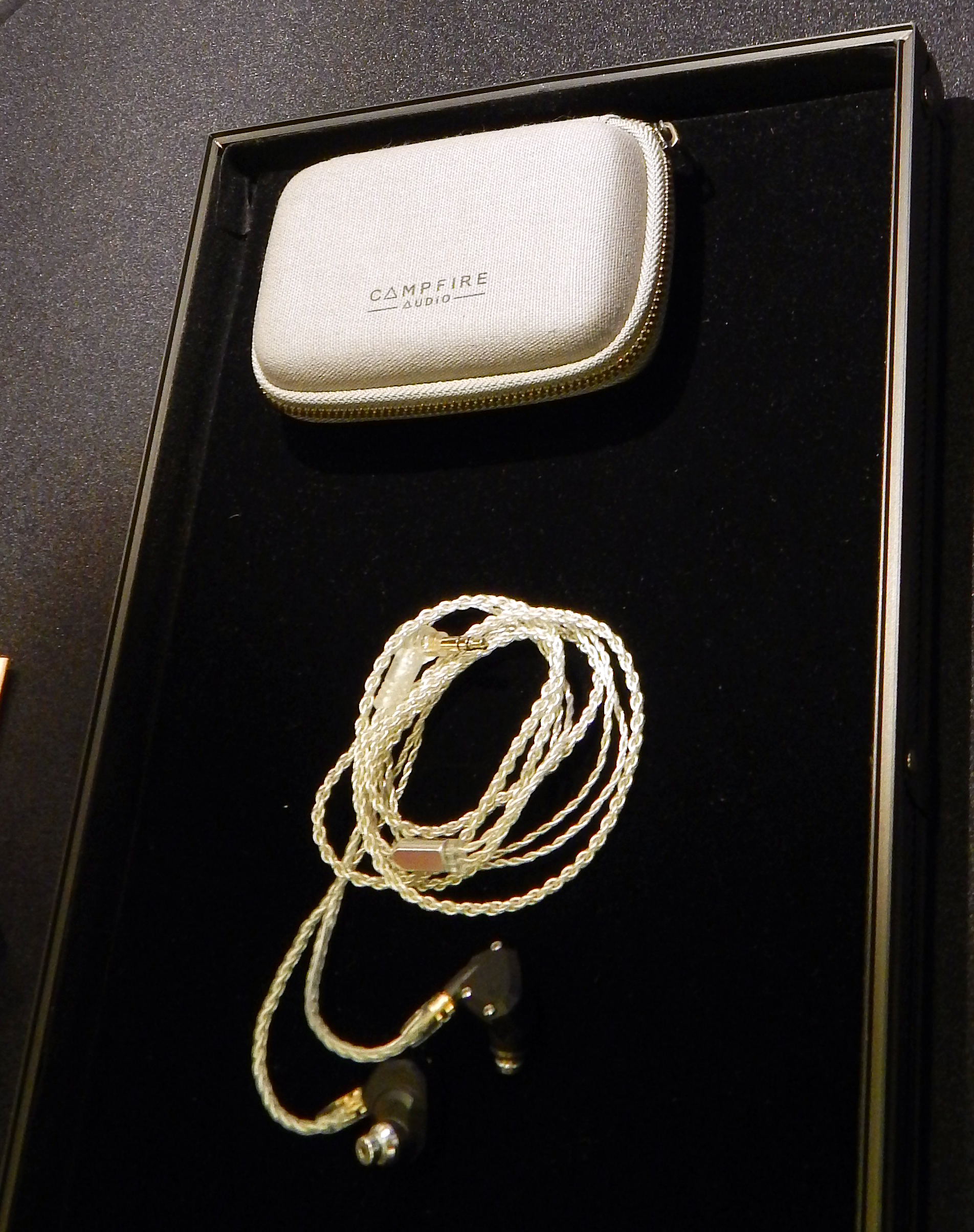 FiiO
FiiO has been on fire the past year, coming out with a new product almost every month and so it is of no surprise that they introduced a new DAP at CanJam SoCal 2018, the FiiO M7 Portable Hi-Res DAP ($250 USD). Sporting a ESS Sabre ES9018Q2C DAC, aptX HD, LDAC and an FM tuner, the M7 promises to be a real contender especially at its entry level price.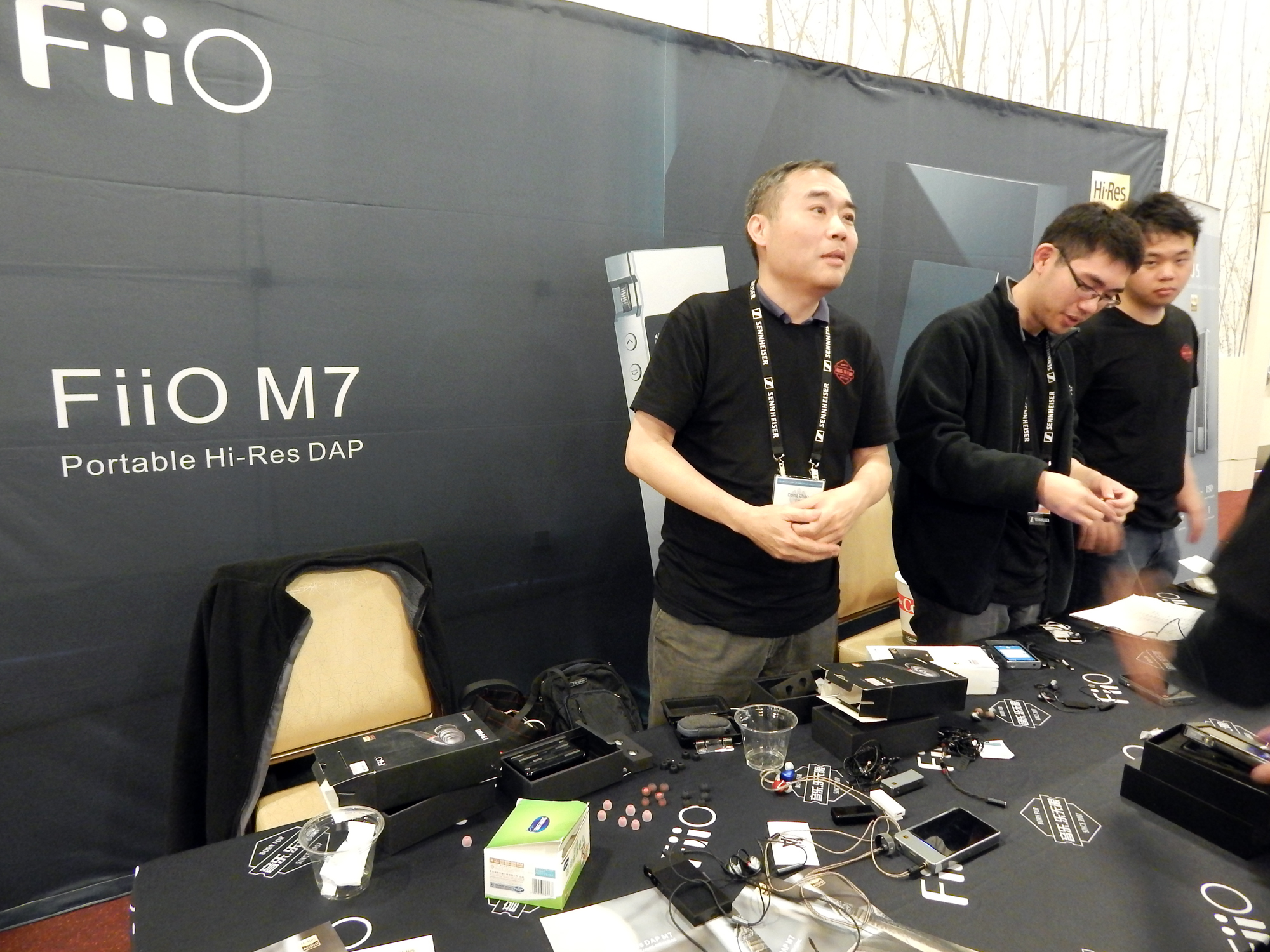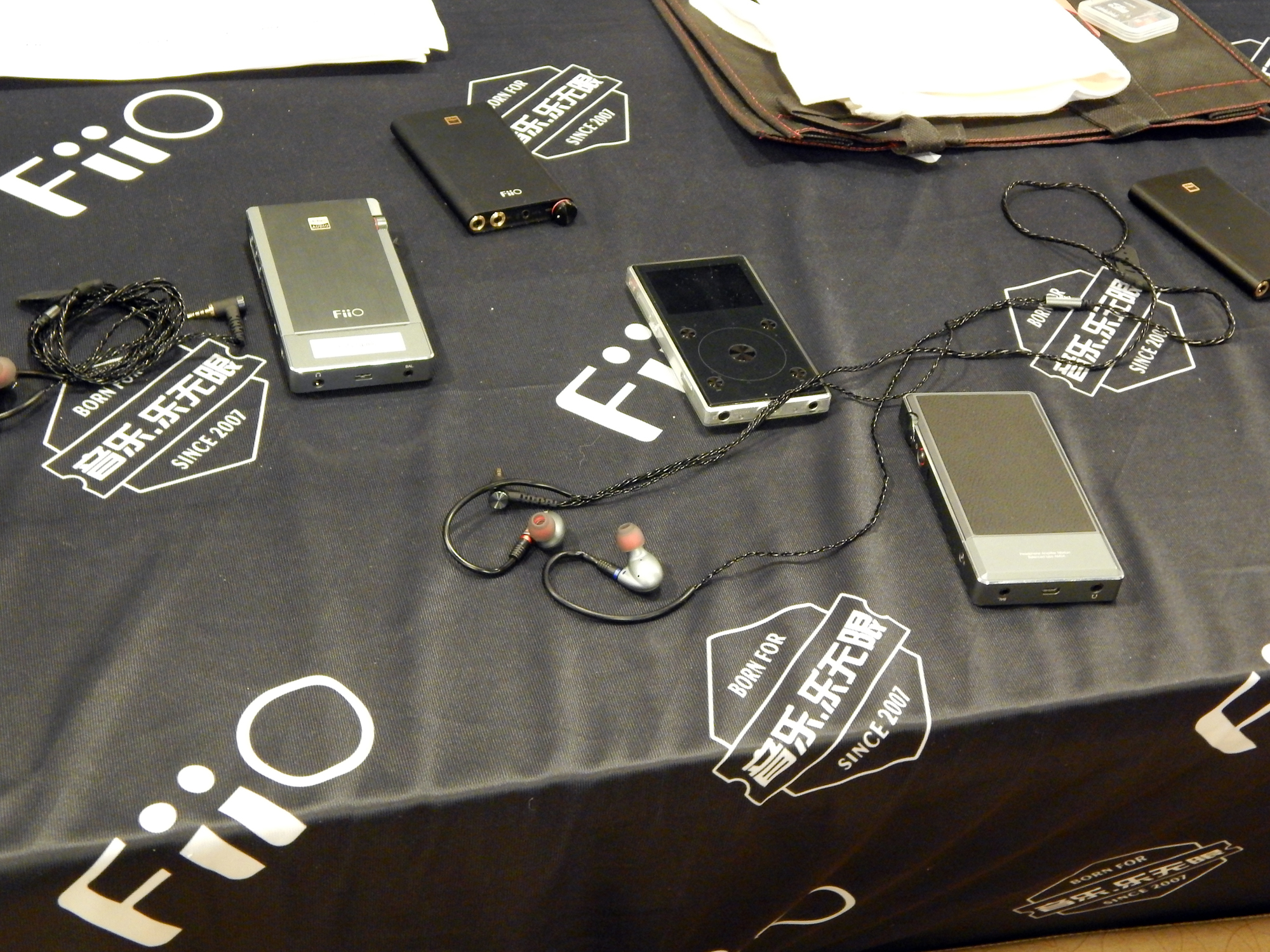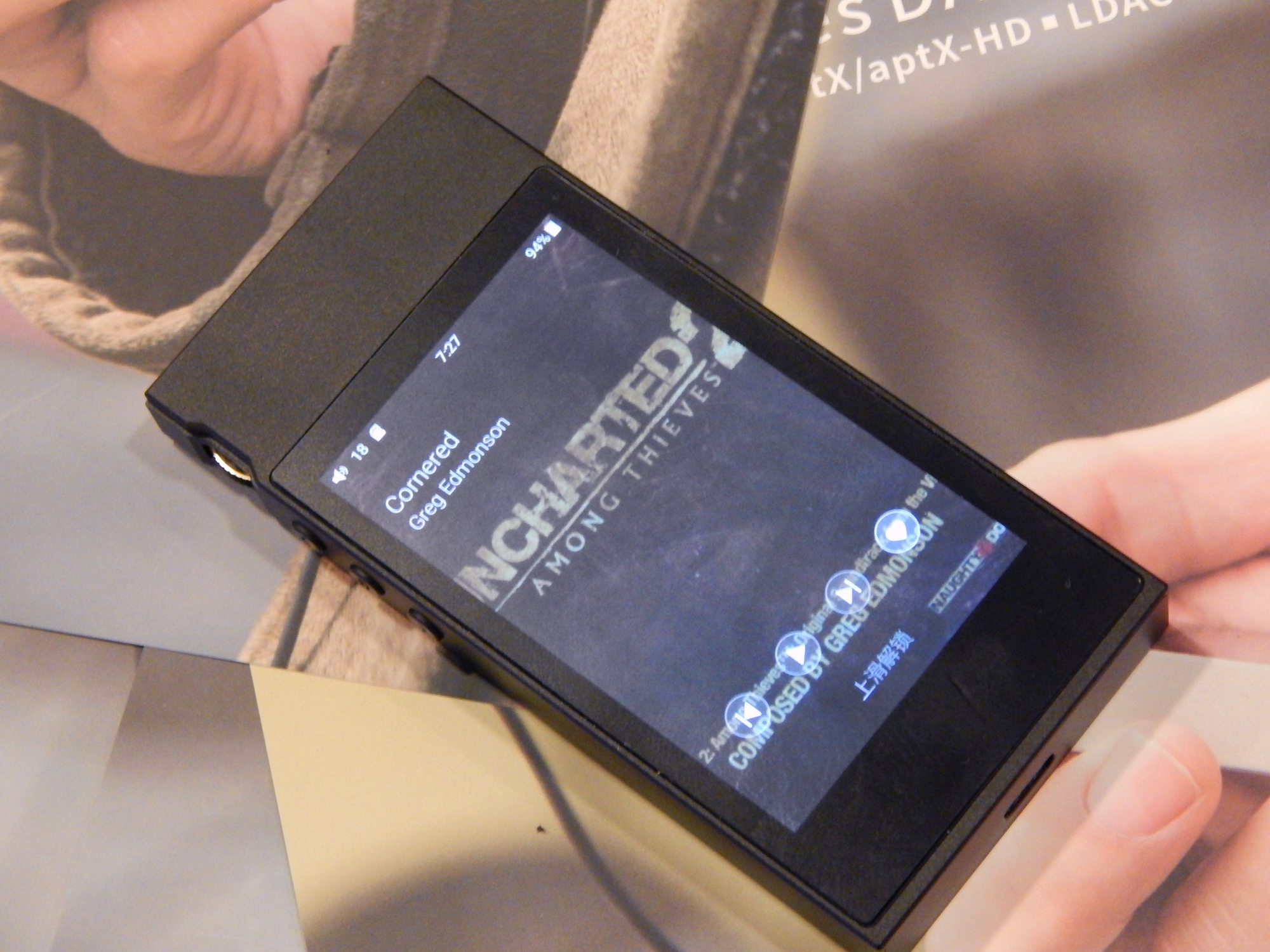 AUDEZE
Audeze was the talk of the show, it is no exaggeration to say that I had to stand in line to hear the new Audeze Mobius Immersive Cinematic 3D Wireless Headphone ($399 USD). Opting for the Music demonstration over the gaming setup, it was well worth the wait, the head tracking, sound localization and room emulation were supurb.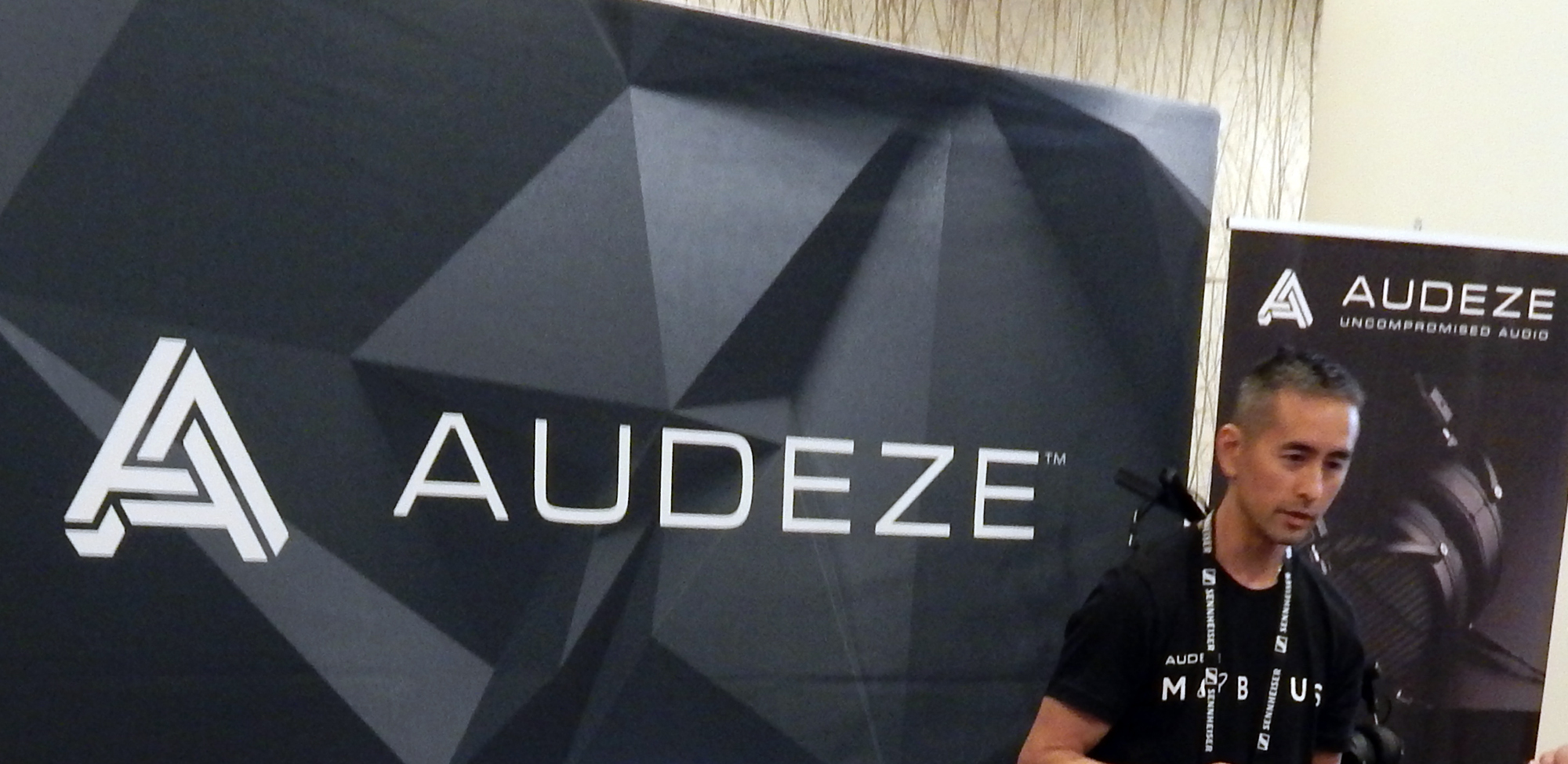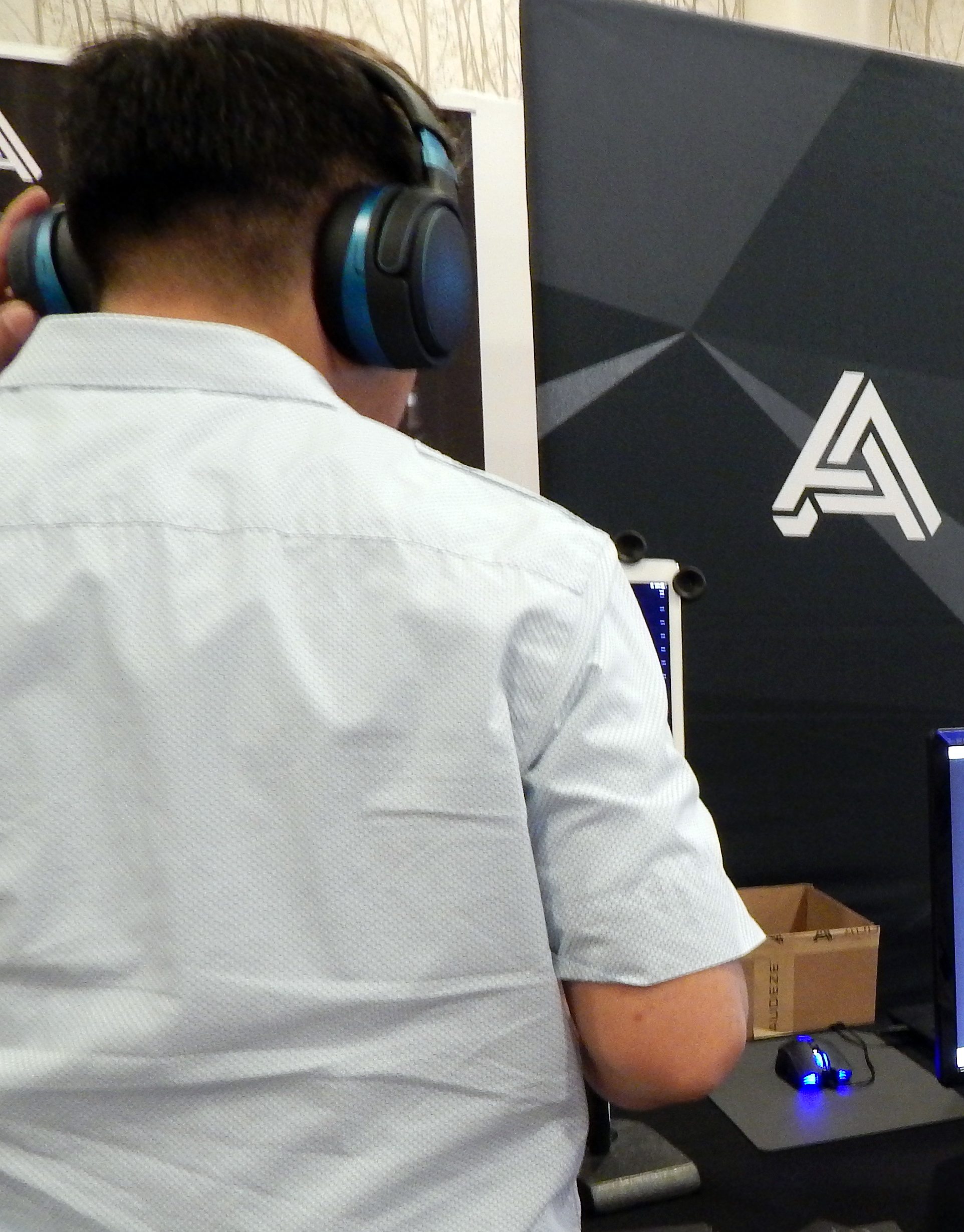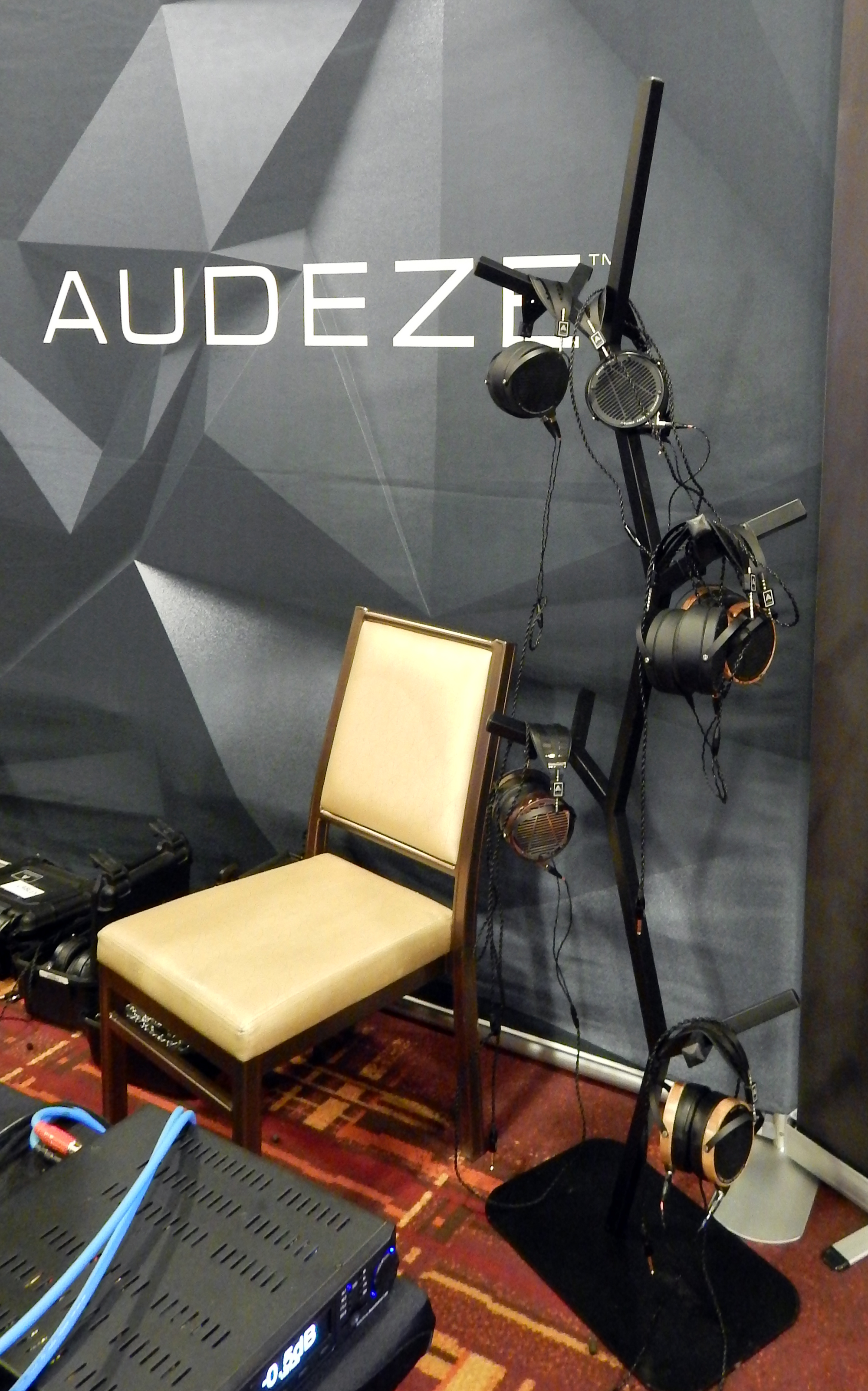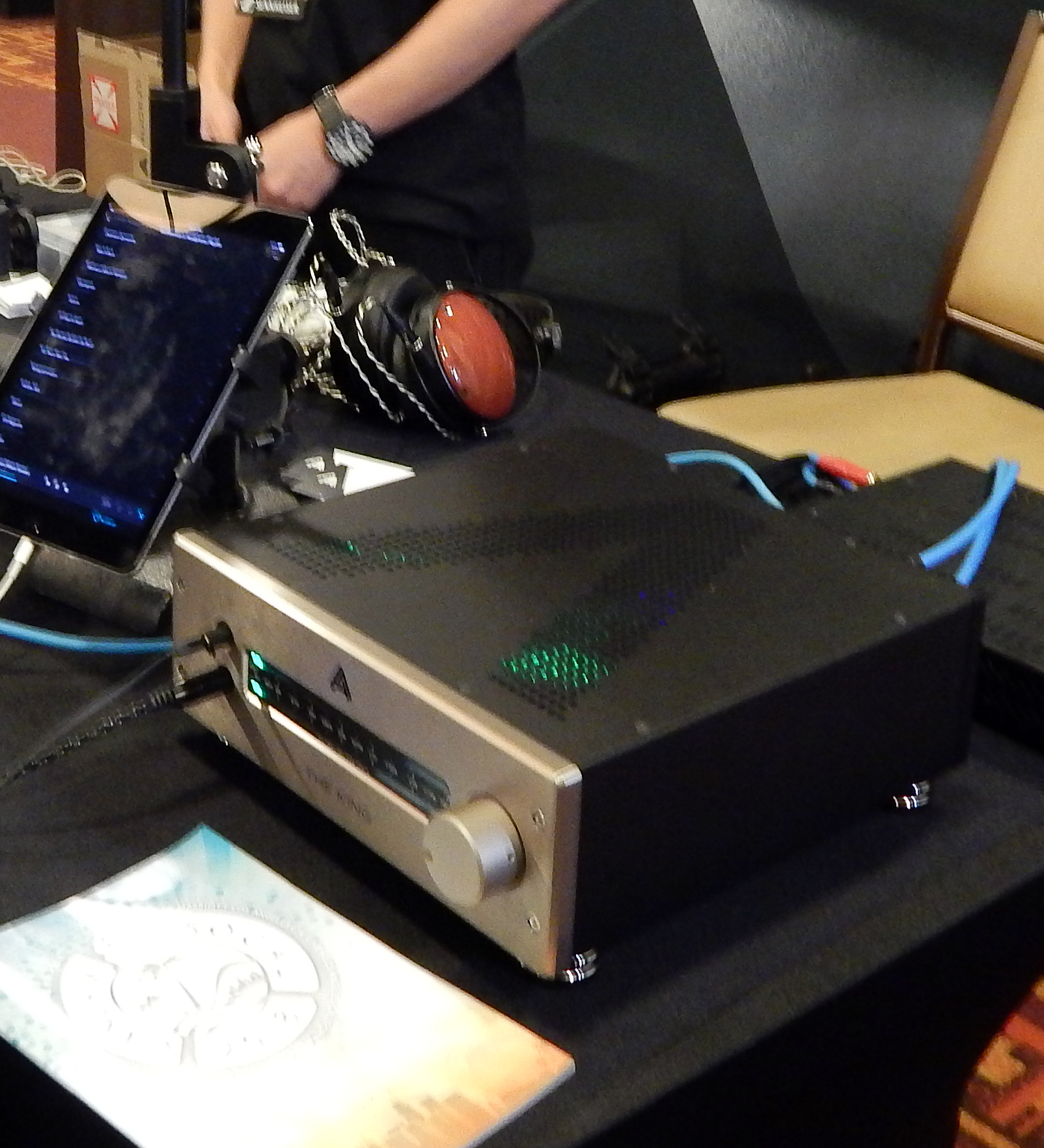 AUDIO-TECHNICA
Audio-Technica was showing off their flagship Audio-Technica ATH-ADX5000 Audiophile Open-Air Dynamic Headphones ($1,999 USD) which feature 58mm Tungsten-coated diaphragms for excellent transient response, as well as their Audio-Technica ATH-DSR9BT Wireless Over-Ear Headphones with Pure Digital Drive ($549 USD) eliminating the need for a DAC which can degrade the sound.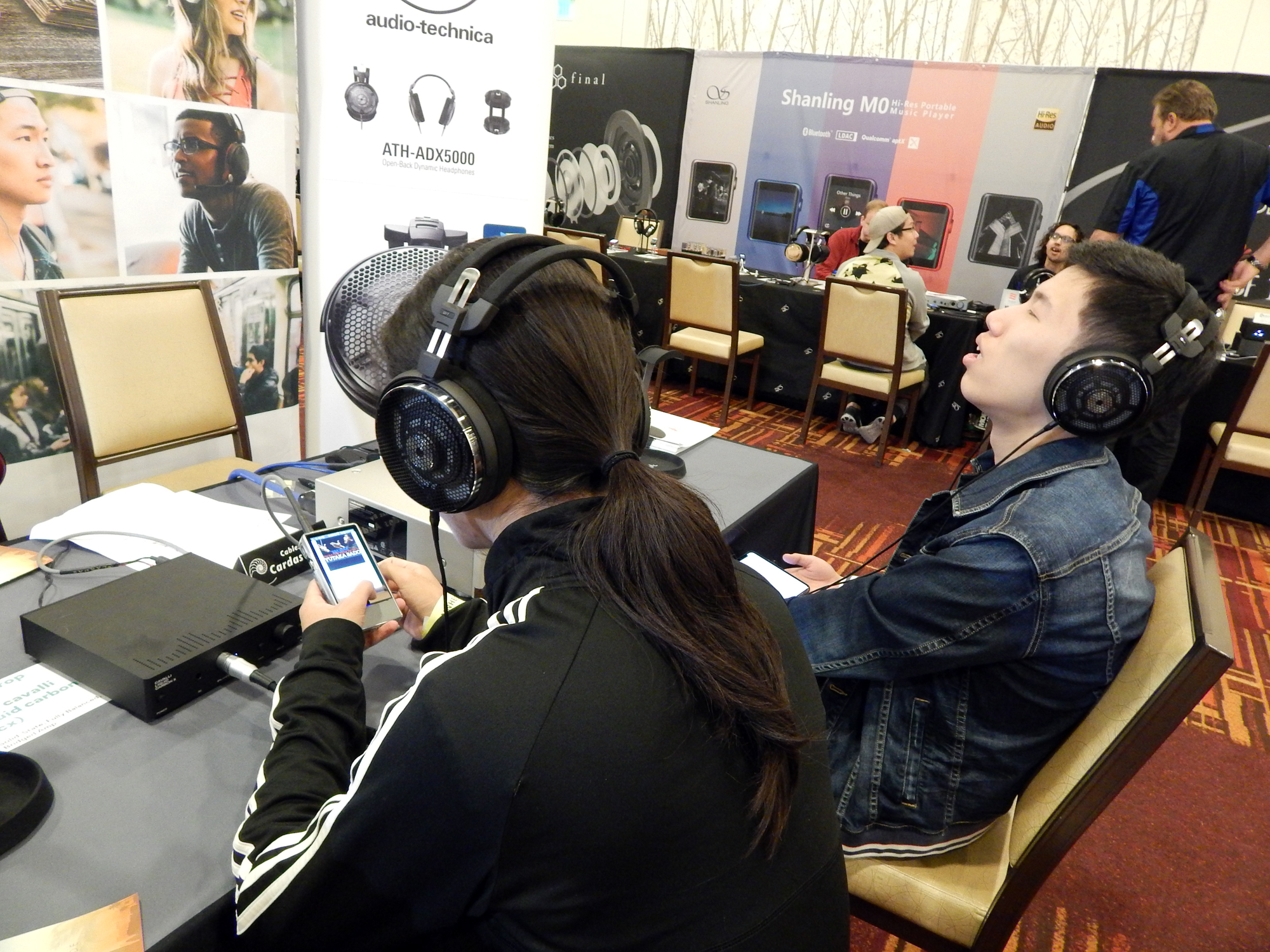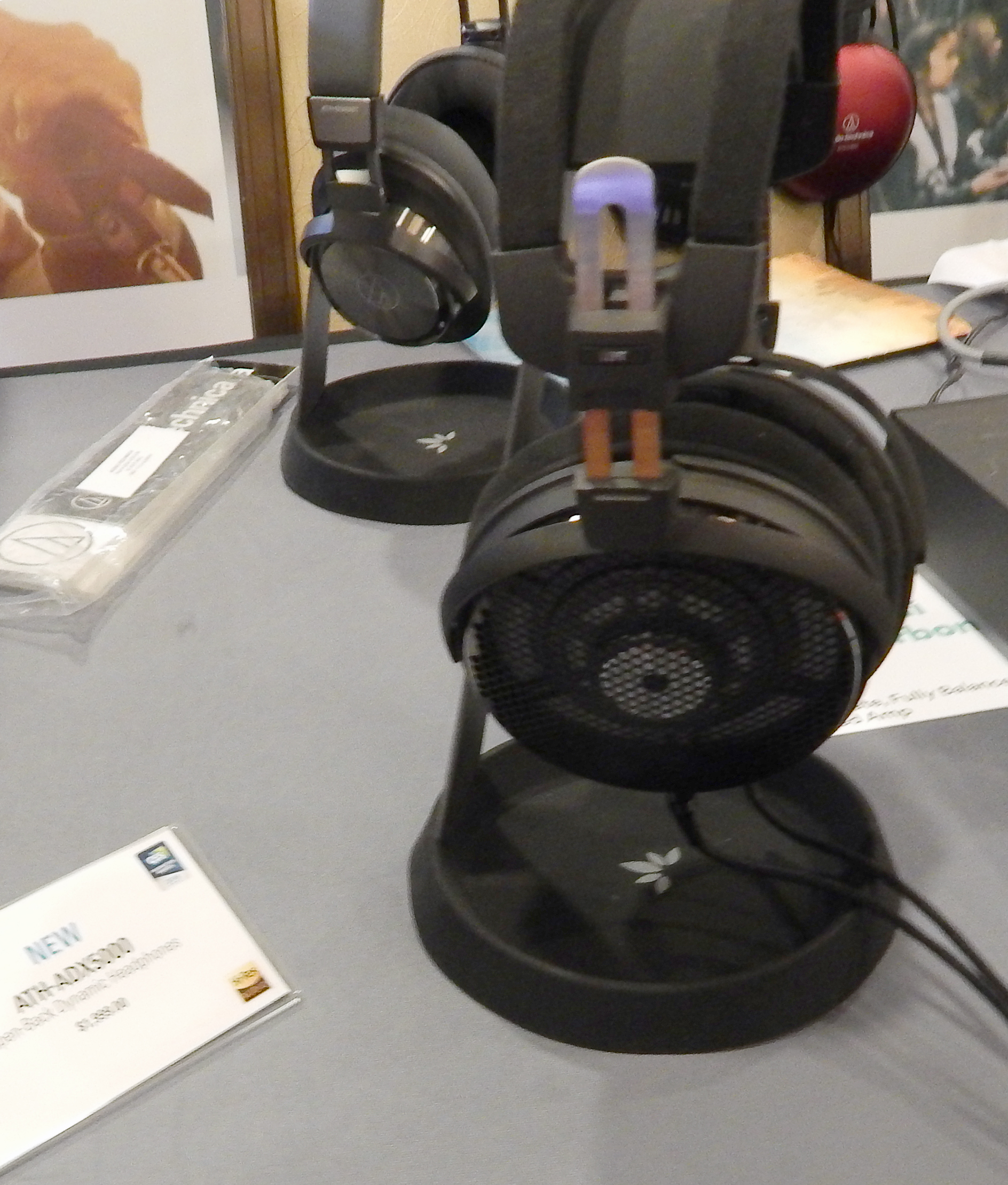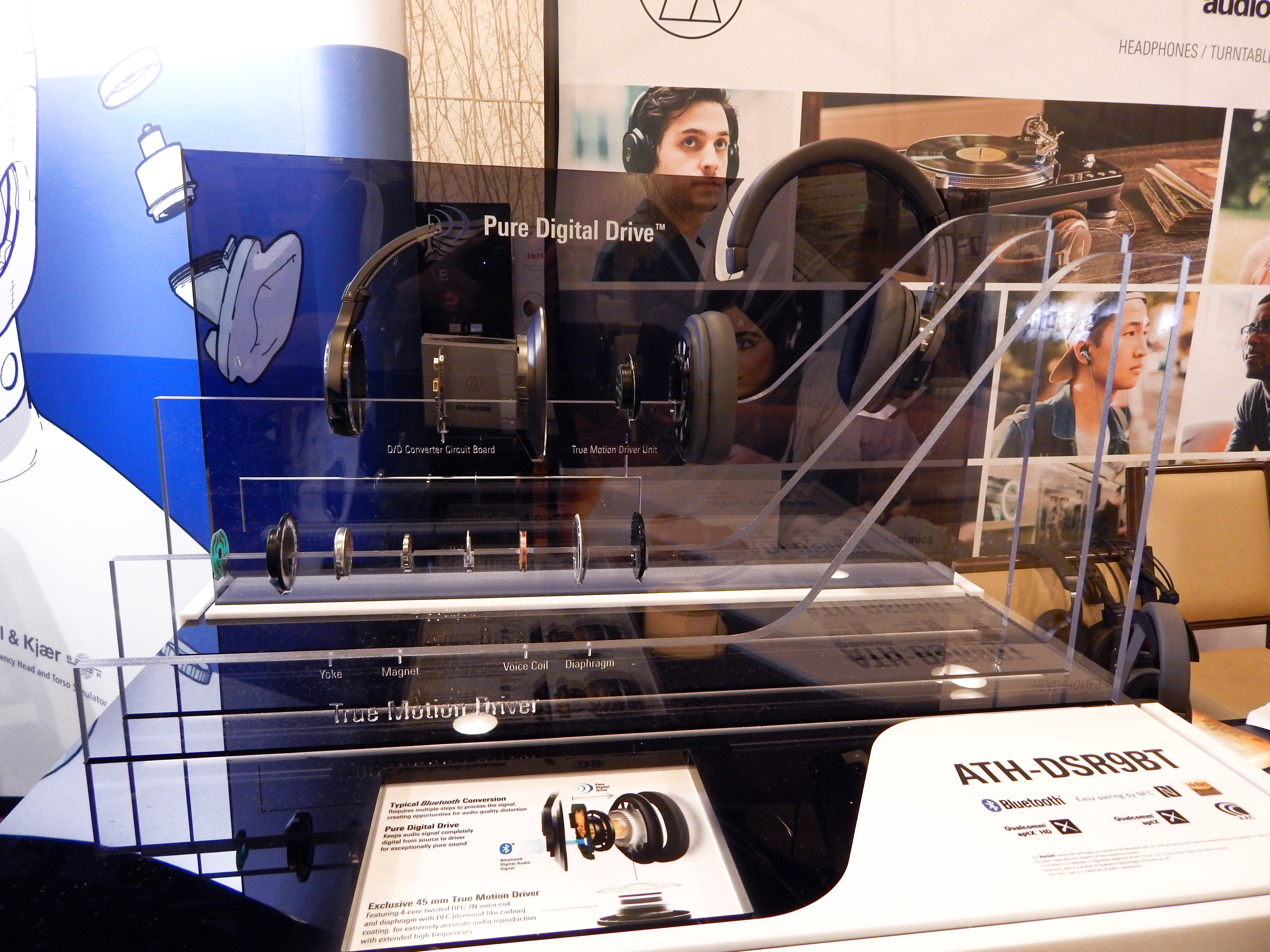 DUNU
DUNU is a OEM/ODM specializing in IEMs, who decided to brand their own products, so you might notice some similarity to other IEM designs. The DUNU Falcon-C Dynamic CNT Diaphragm IEM ($219 USD) employs a Carbon Nanotube Diaphragm with high elasticity and rigidity and a low resonance Liquid Metal Jacket to produce an accurate and detailed sound. For a step up you can get the DK-3001 Premium Hybrid 4way IEM ($499 USD) with a 13mm dynamic driver and three Balanced Armature drivers in a Stainless Steel Casing.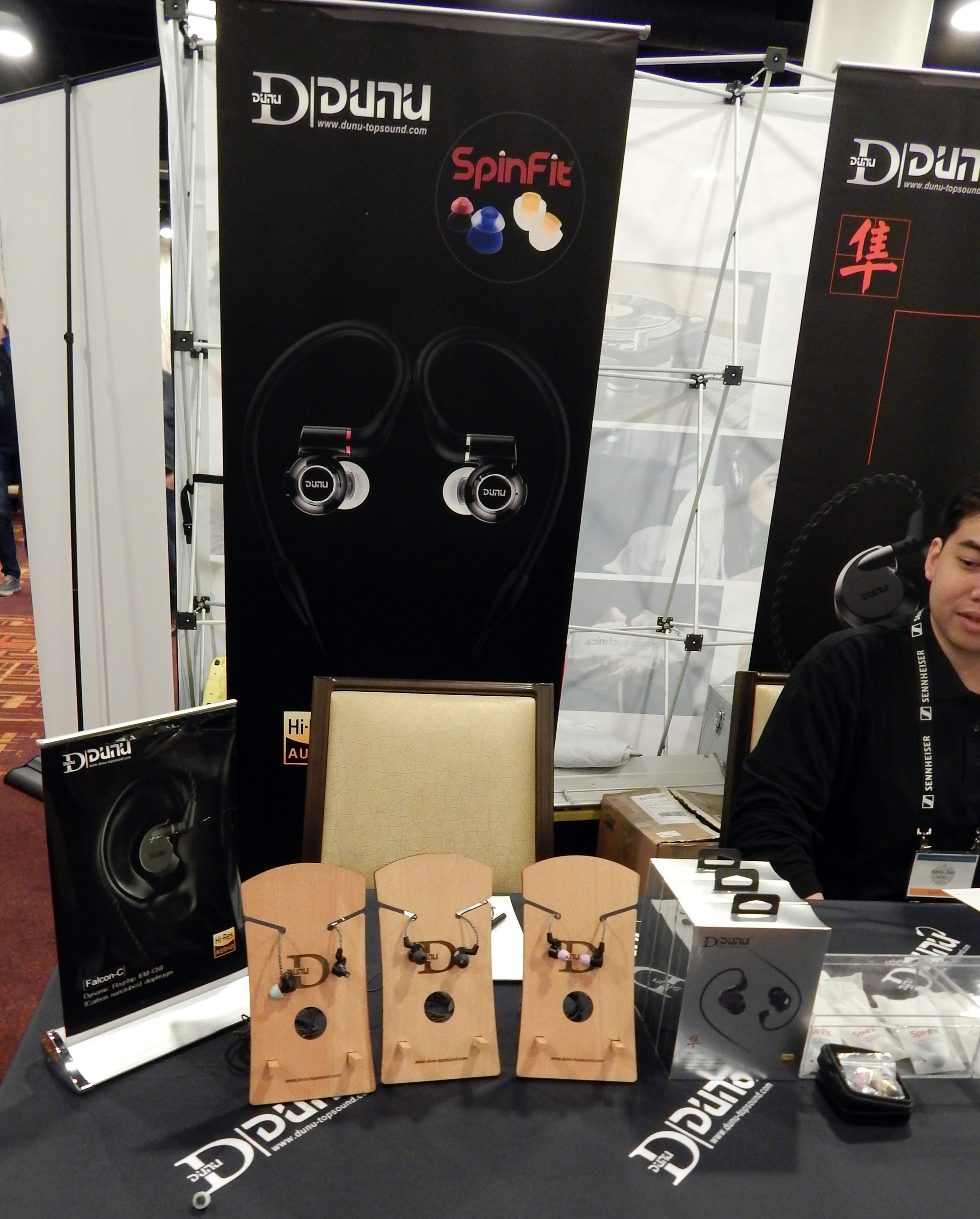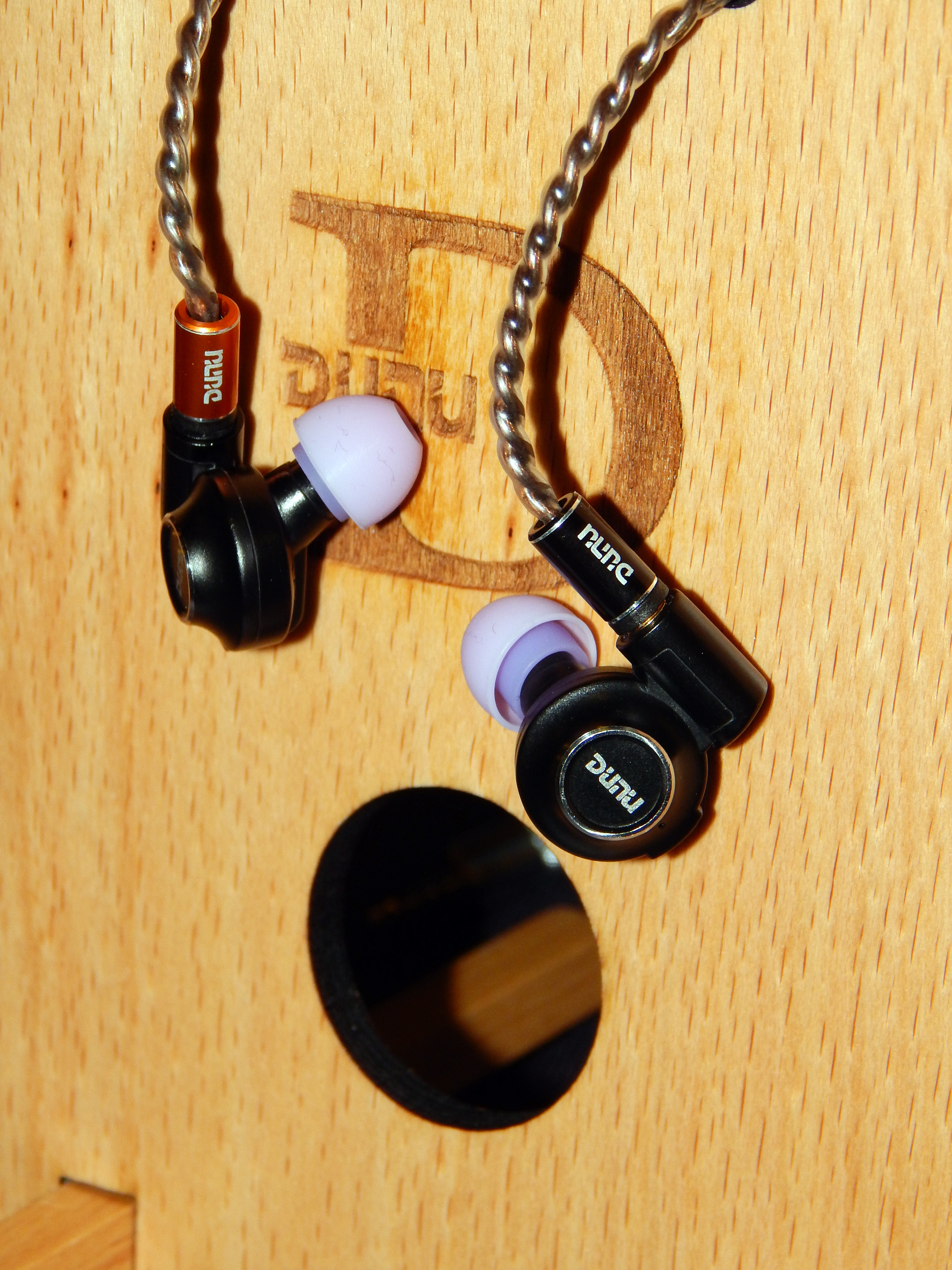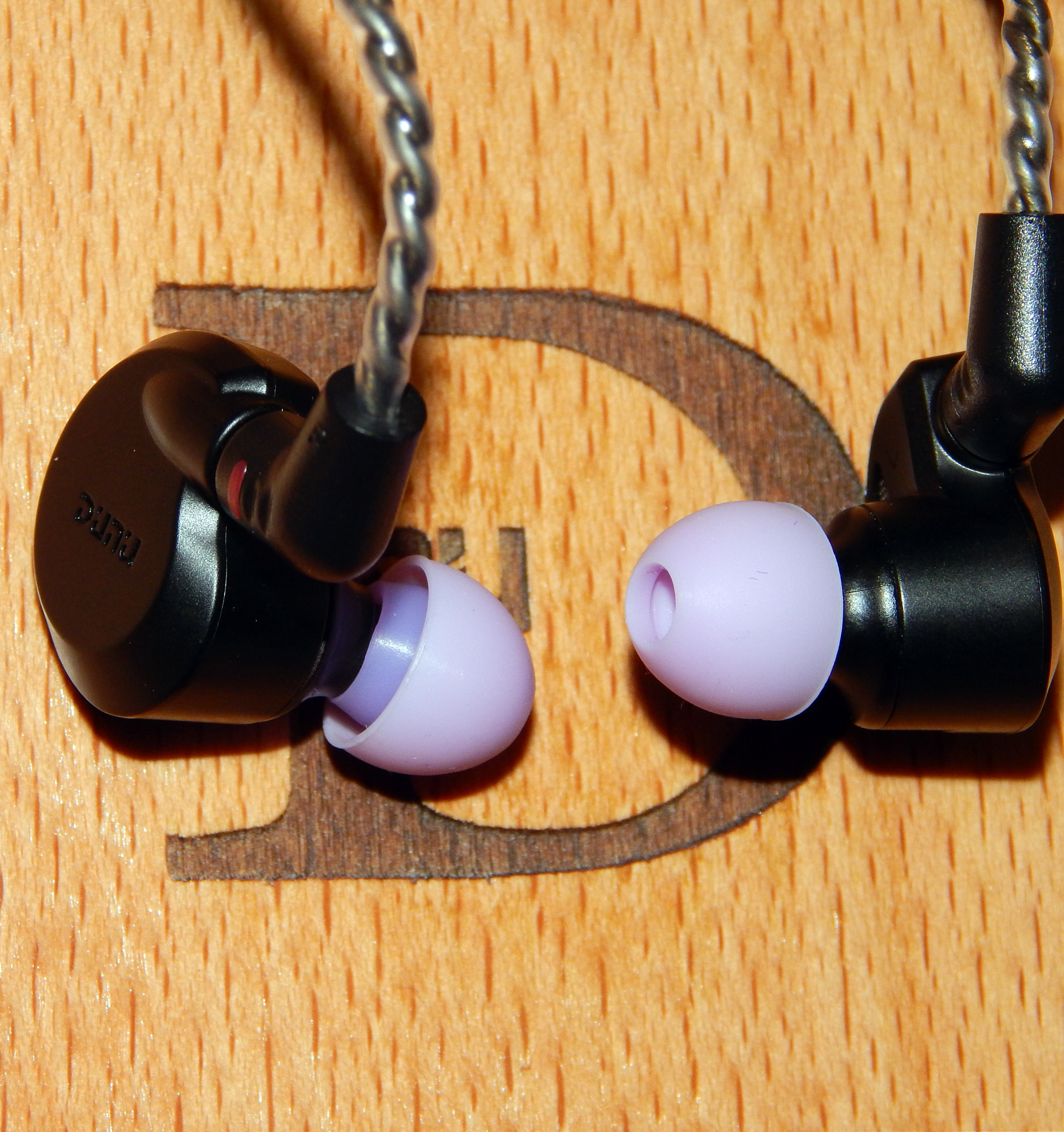 BLUEWAVE
The Bluewave Get ($129 USD) is a small Bluetooth DAC/Headphone Amplifier with aptX HD to allow you to convert any IEM or Headphone to a high resolution Bluetooth device.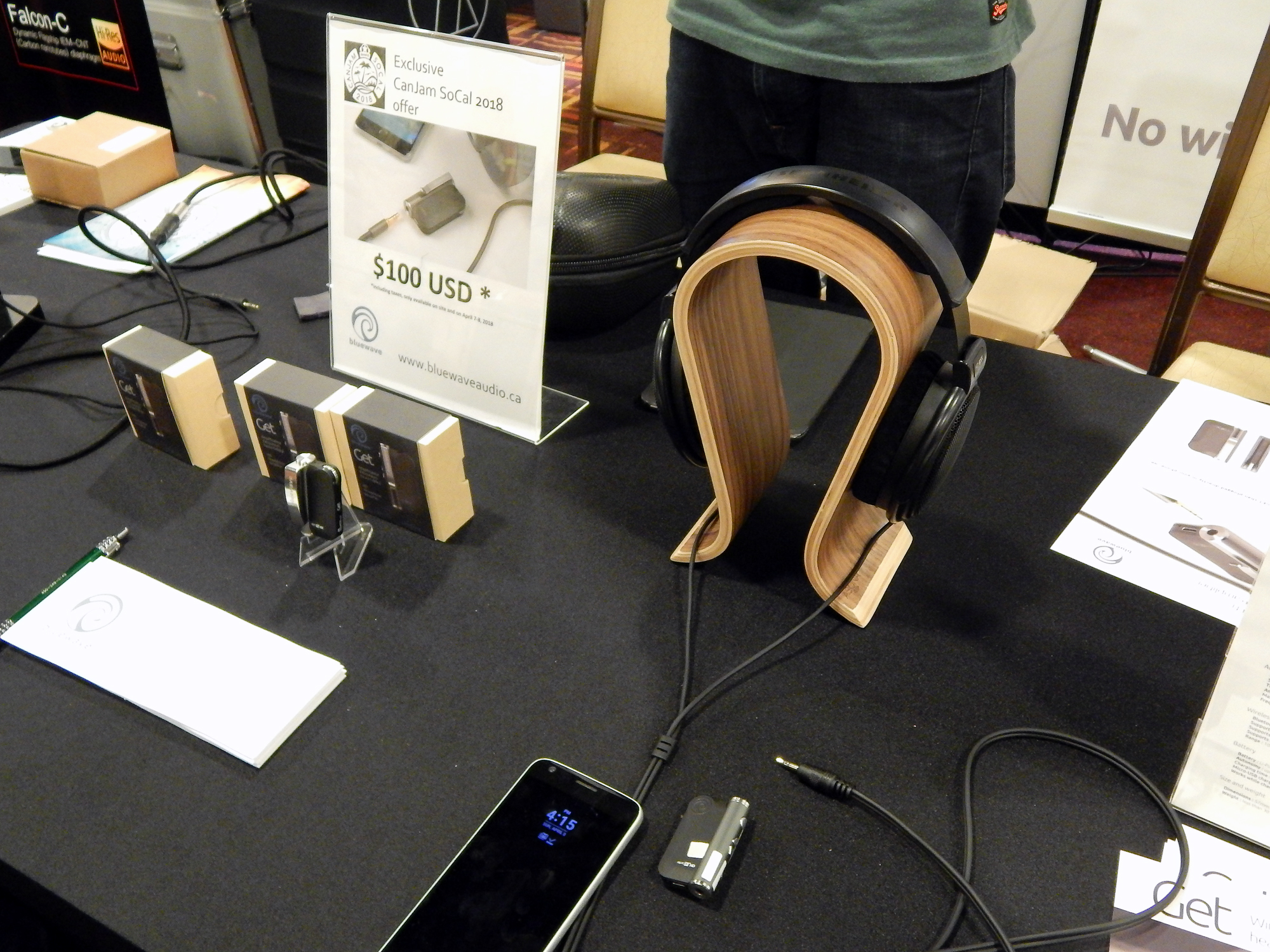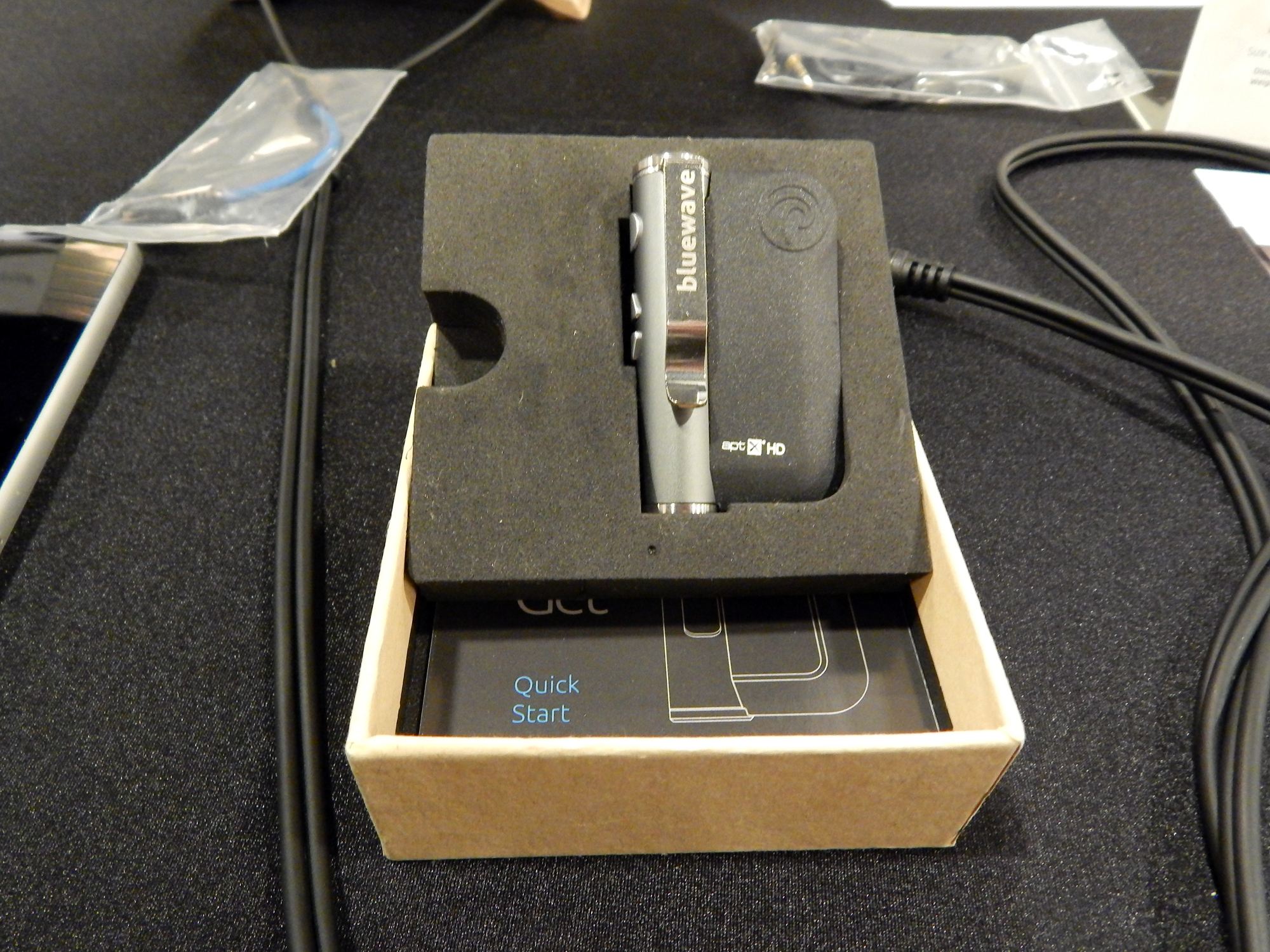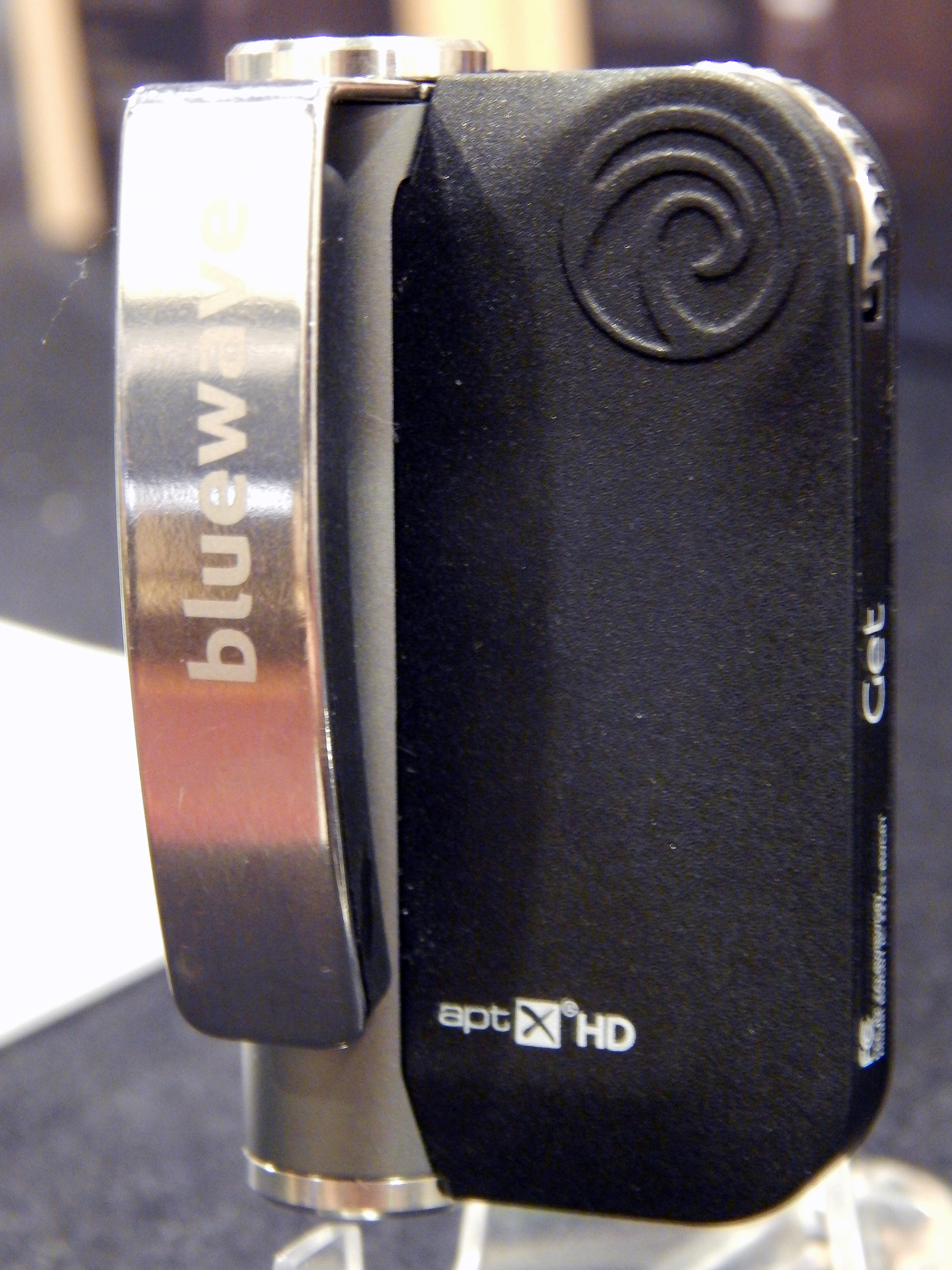 ECHOBOX
I was so engrossed in talking to Sam McKinney from Echobox that I forgot to snap a picture of his booth, but I did manage to get a couple of shots of his soon to be released Bluetooth IEMs the Echobox Ti-22BT (Titanium Bluetooth) IEMs ($129 USD) which are just fantastic.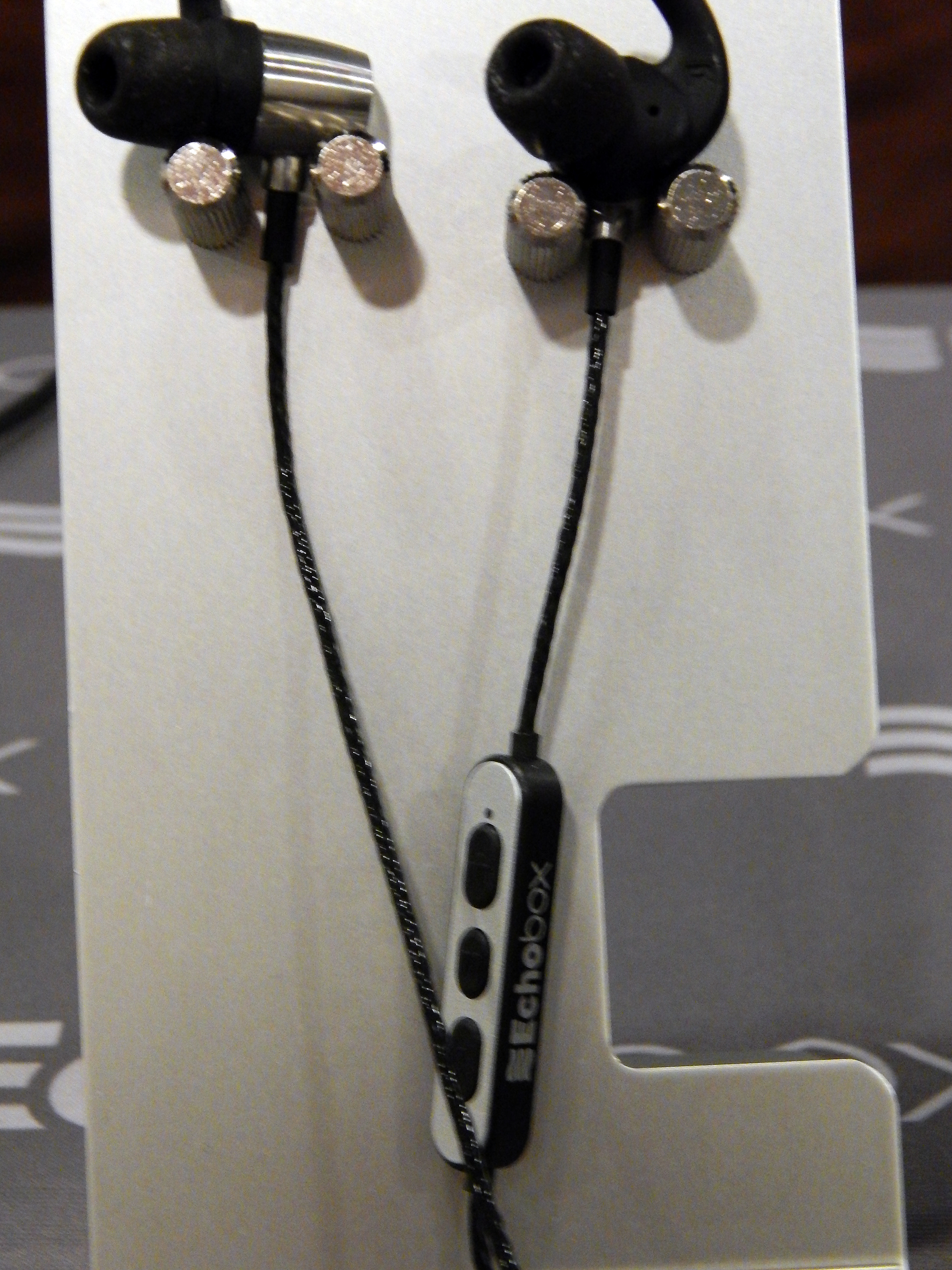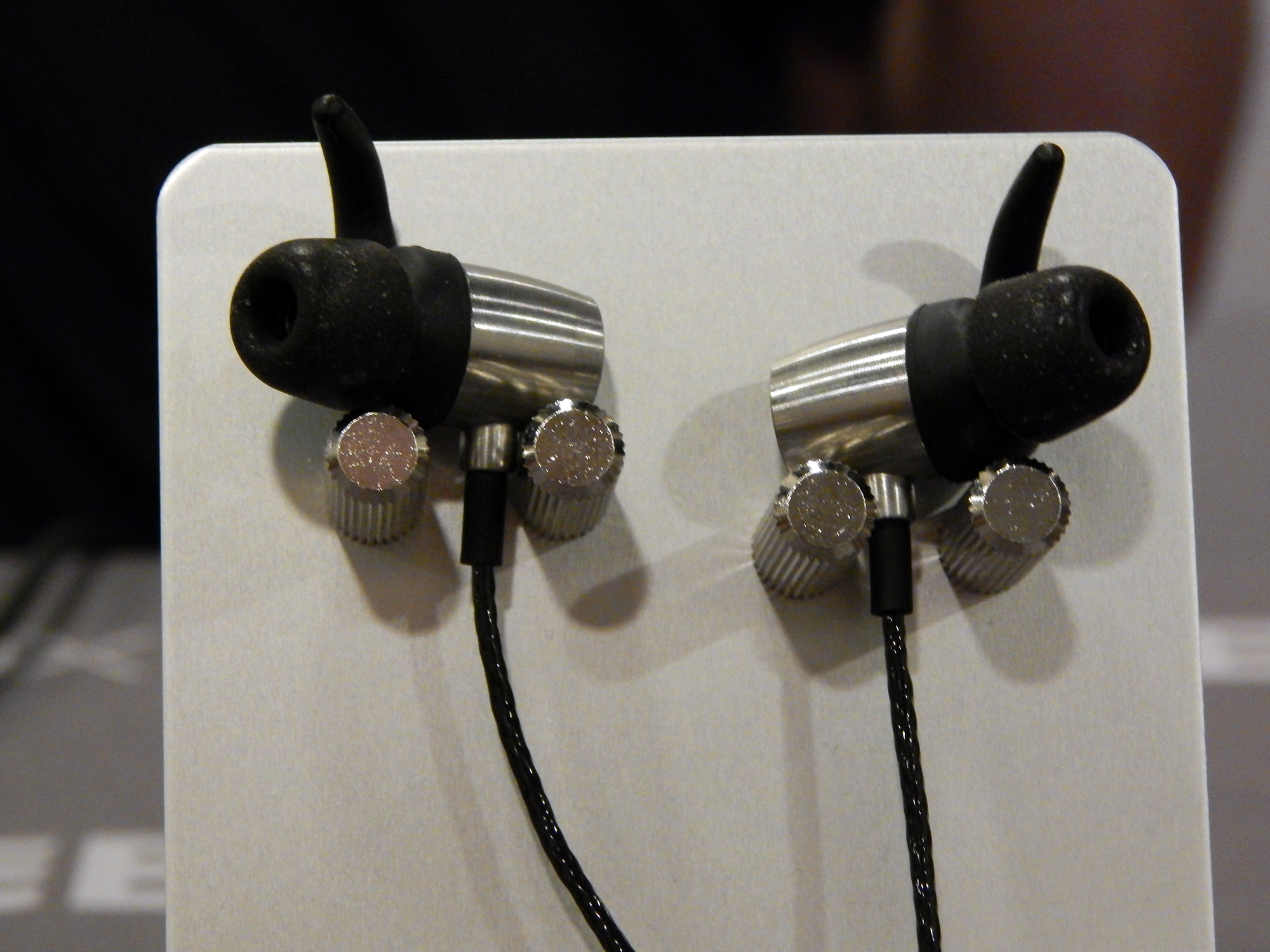 64 AUDIO
64 Audio was singing the praises of their beautiful and amazing sounding tia Fourté Hybrid Universal IEM ($3,599 USD) implementing their patent pending Tubeless In-ear Audio technology and apex (Air Pressure Exchange) technology to create an IEM with brilliant tonal balance and low listening fatigue. To complement that, they were also showing their 64 Audio U18 Tzar Universal IEM ($2,999 USD), the world's first Universal IEM to offer 18 Balanced Armature Drivers per ear, an epic 8 low frequency and 8 midrange drivers with tia high and high mid drivers.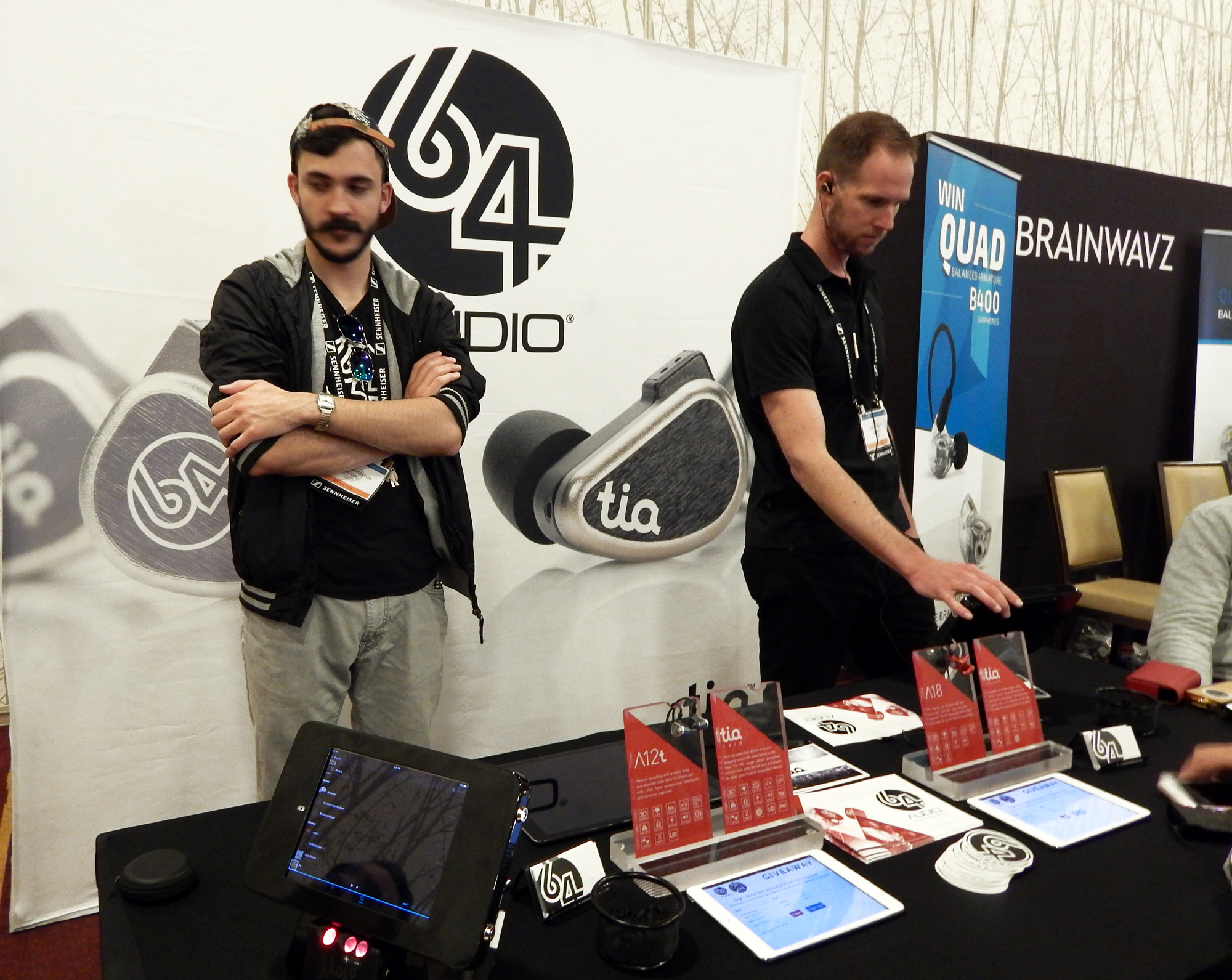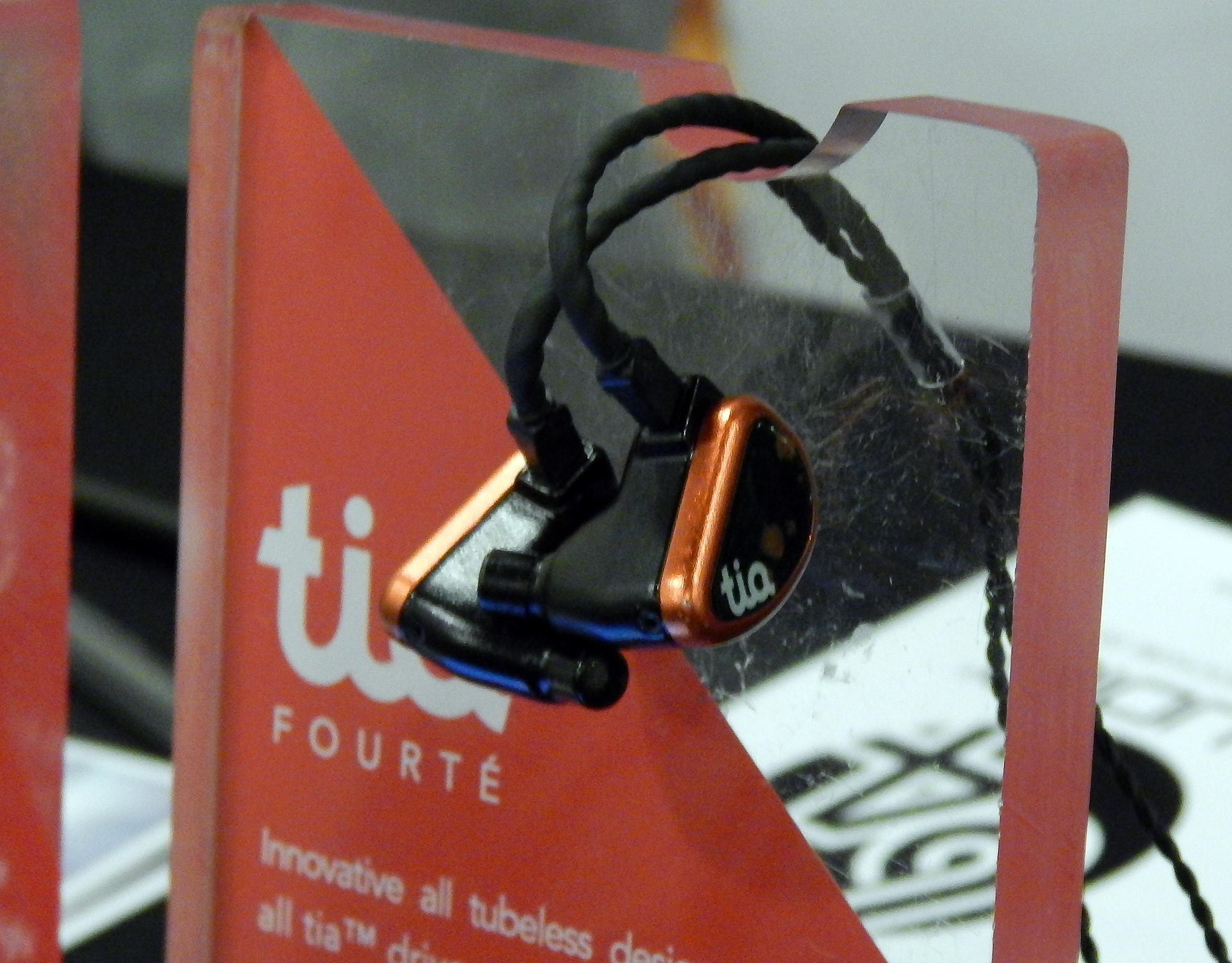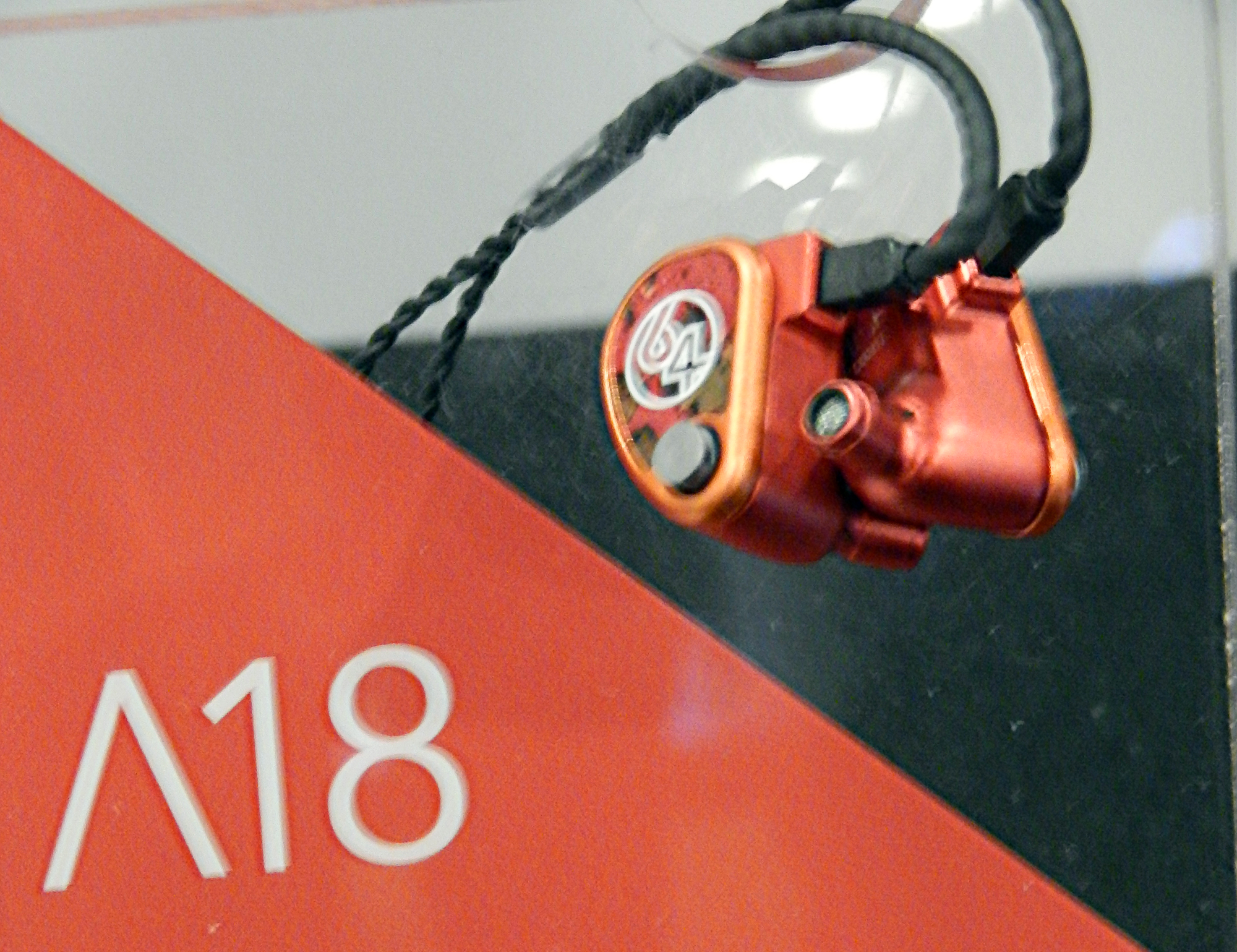 EMPIRE EARS
Next up was Empire Ears with a whole new lineup of IEMs, headlined by the Empire Ears Legend X Hybrid IEMs ($2,299 USD) featuring 7 drivers including 2 W9 Subwoofers and a 10 way synX crossover network. Also on the docket was their Empire Ears Phantom IEM ($1,799 USD) with 5 proprietary Balanced Armature Drivers and a 5 way synX crossover.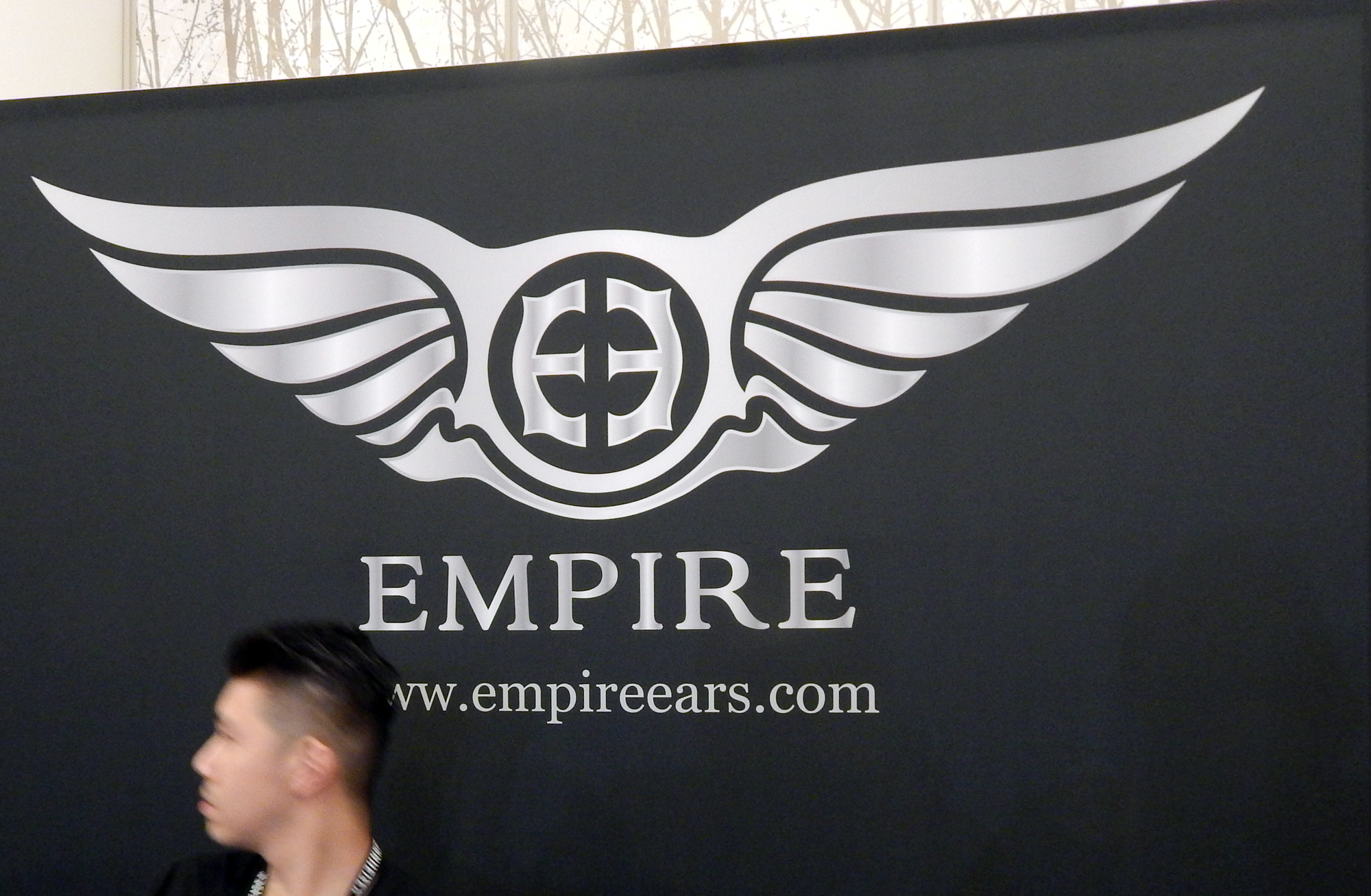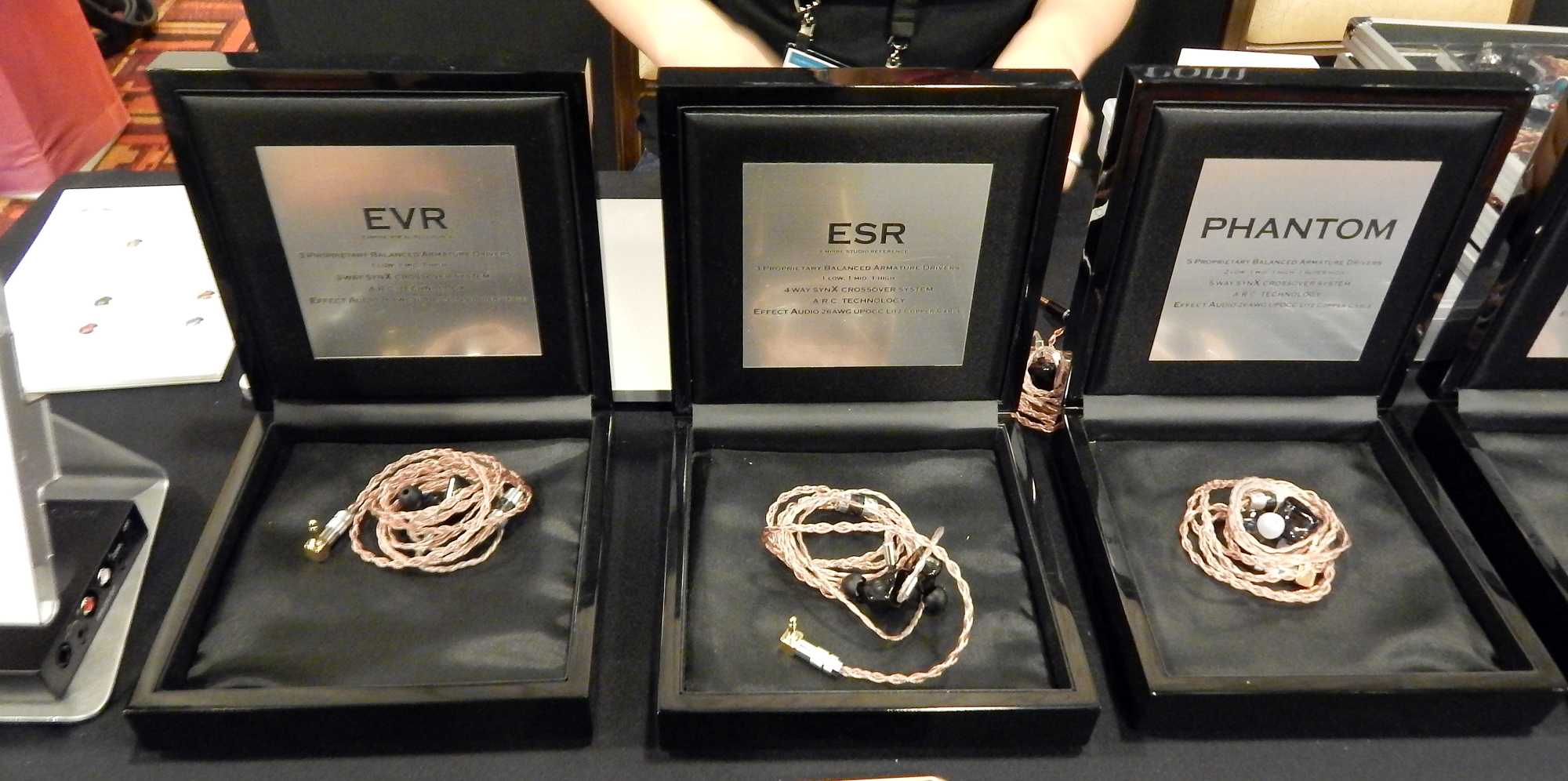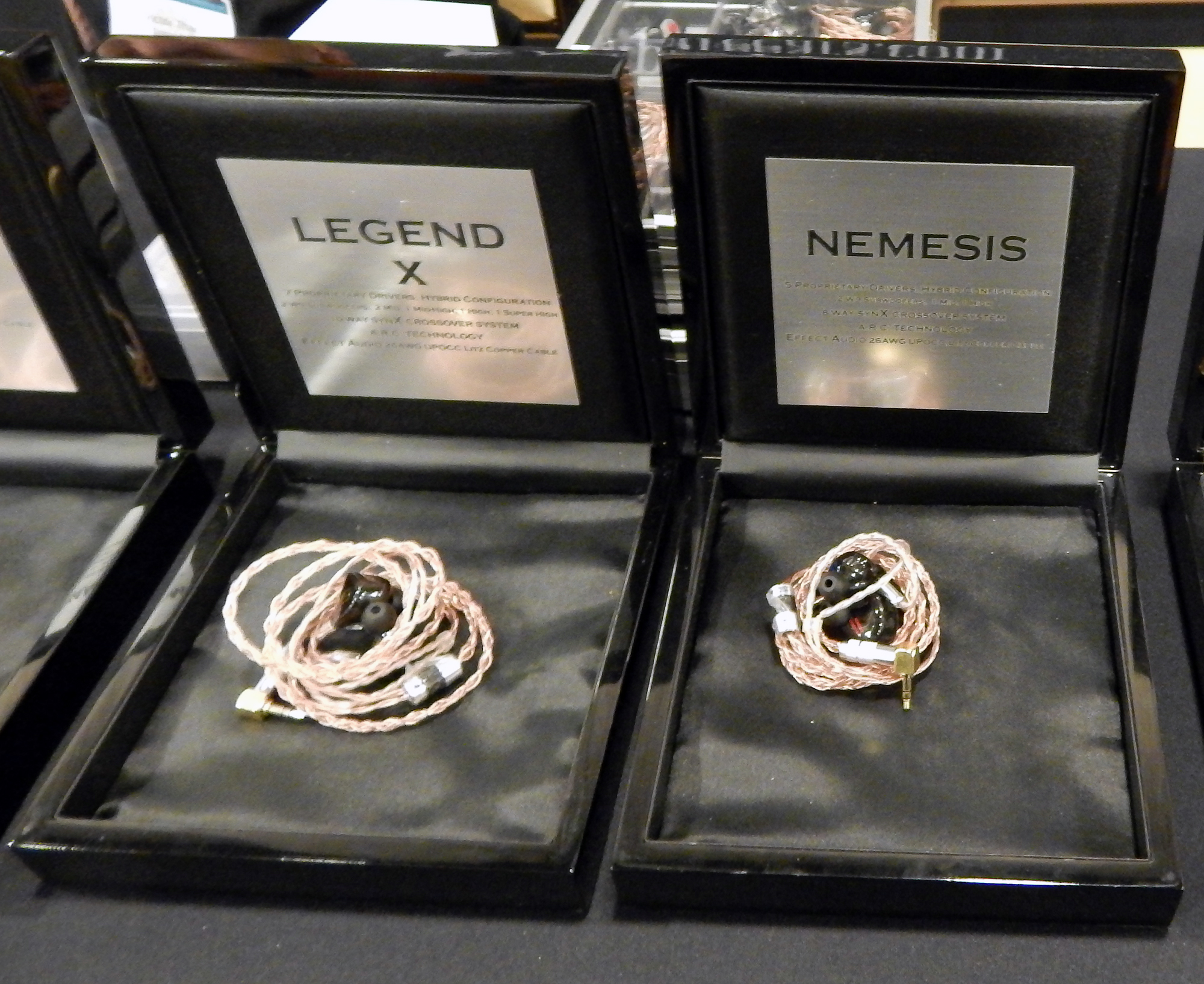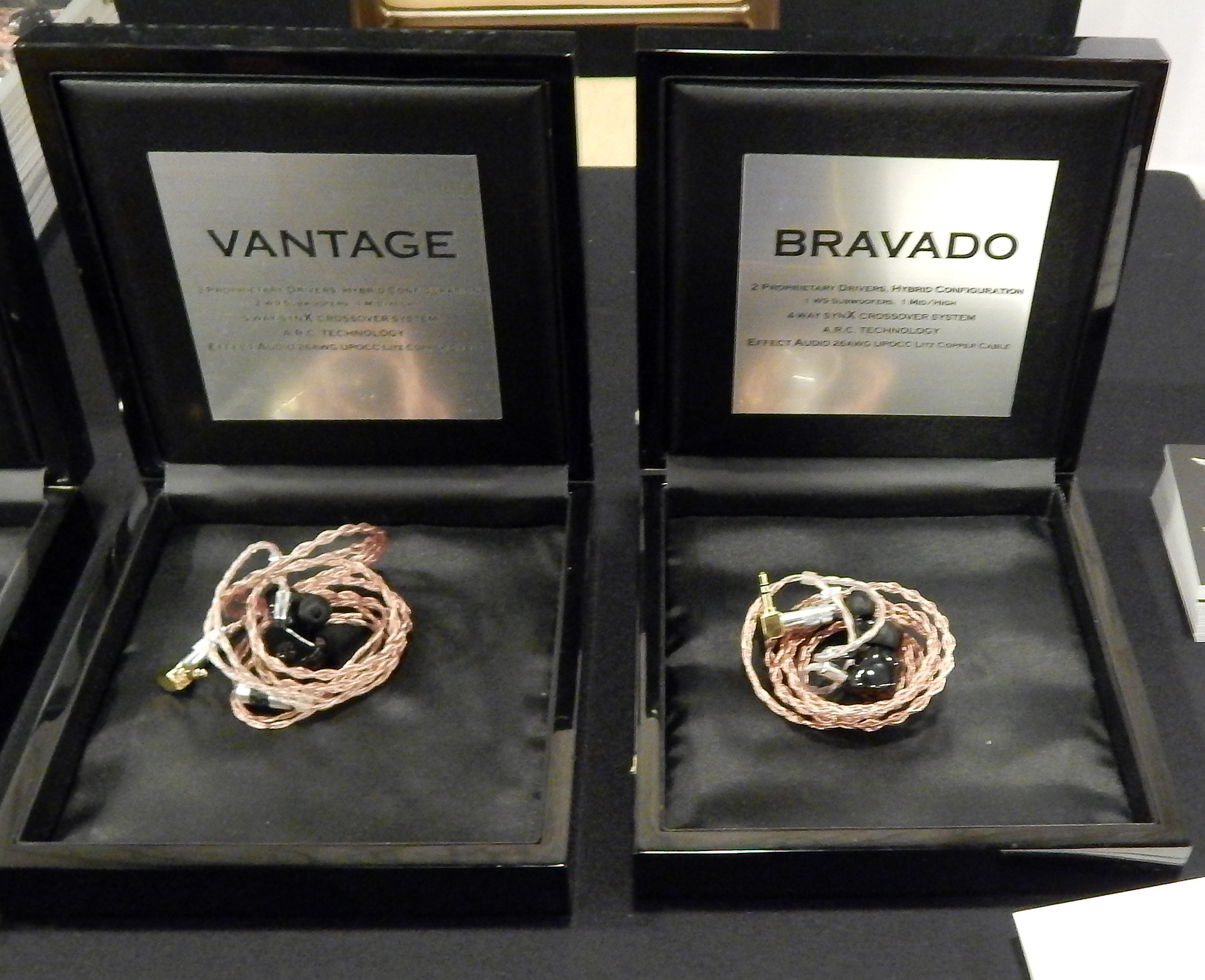 ULTIMATE EARS
Ultimate Ears is taking Custom IEMs to the next level by developing an In-Home Do It Yourself Impression Kit. While still in the prototype stage, the process is simple, quick and painless (actually almost pleasant), you simply insert the rubber molds into your ears with a little lubricant to get a better seal, then connect the activators (don't know if there is a name for these yet), and run the software for a couple of minutes. Once complete, it will make custom IEMs available to everybody.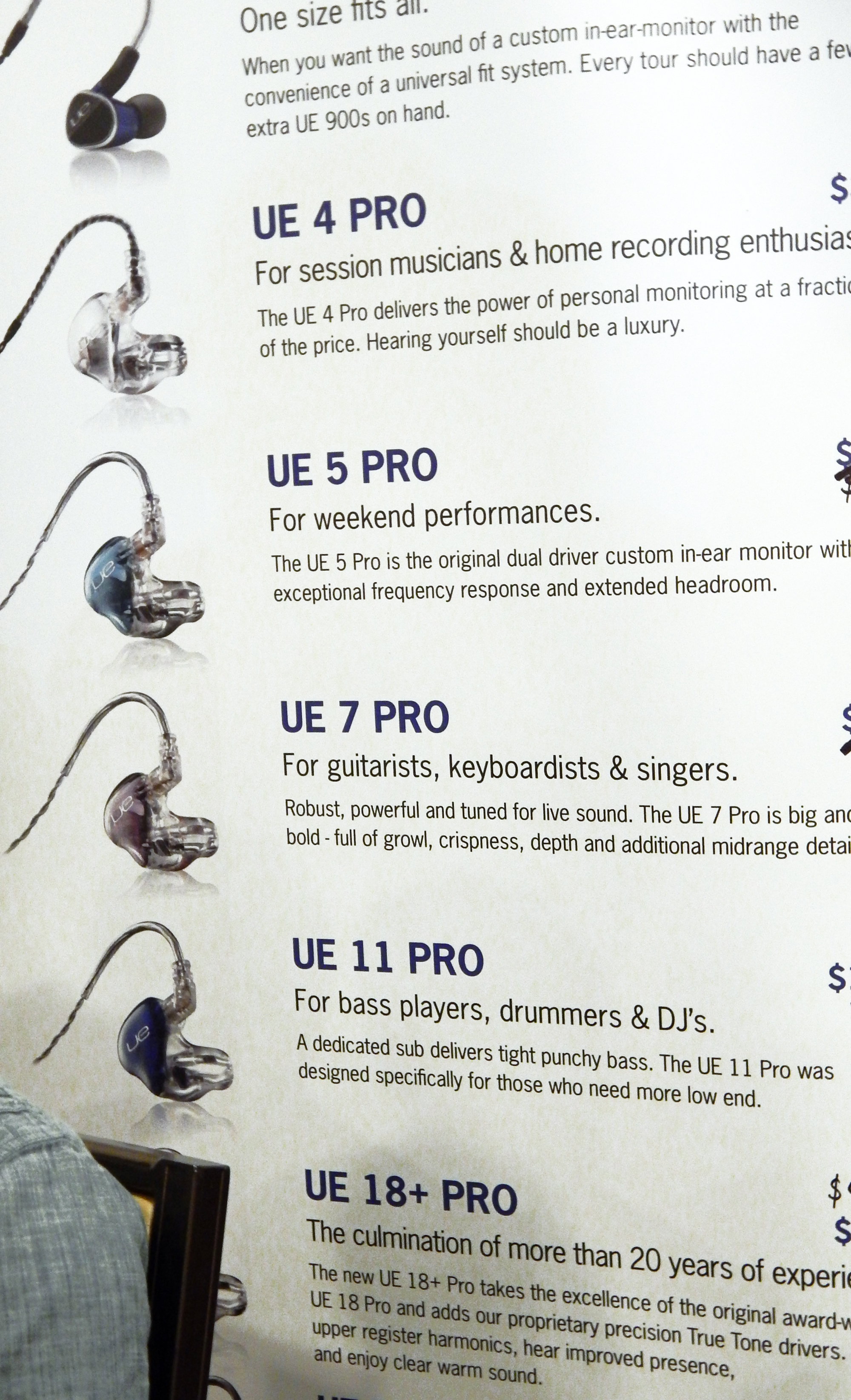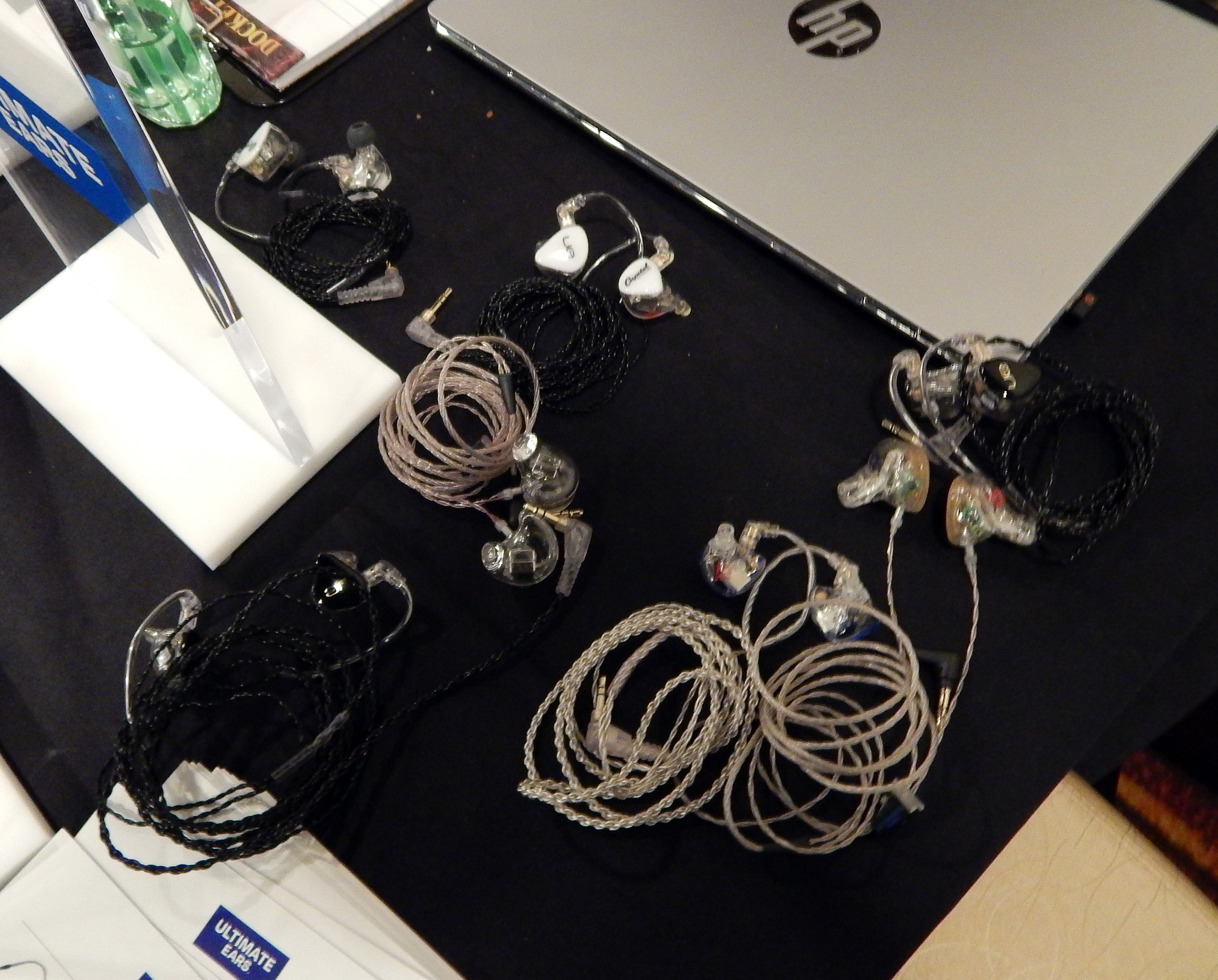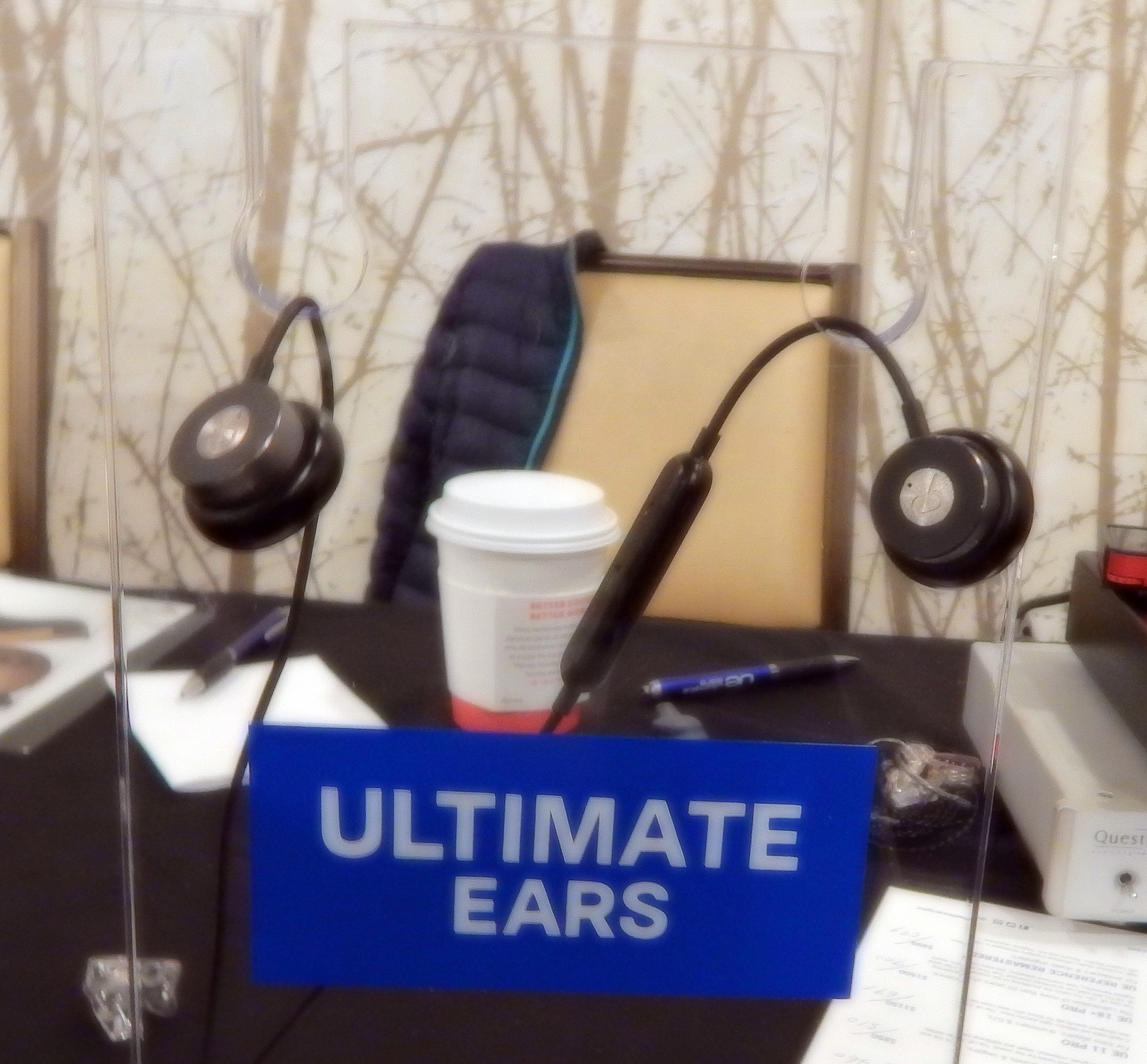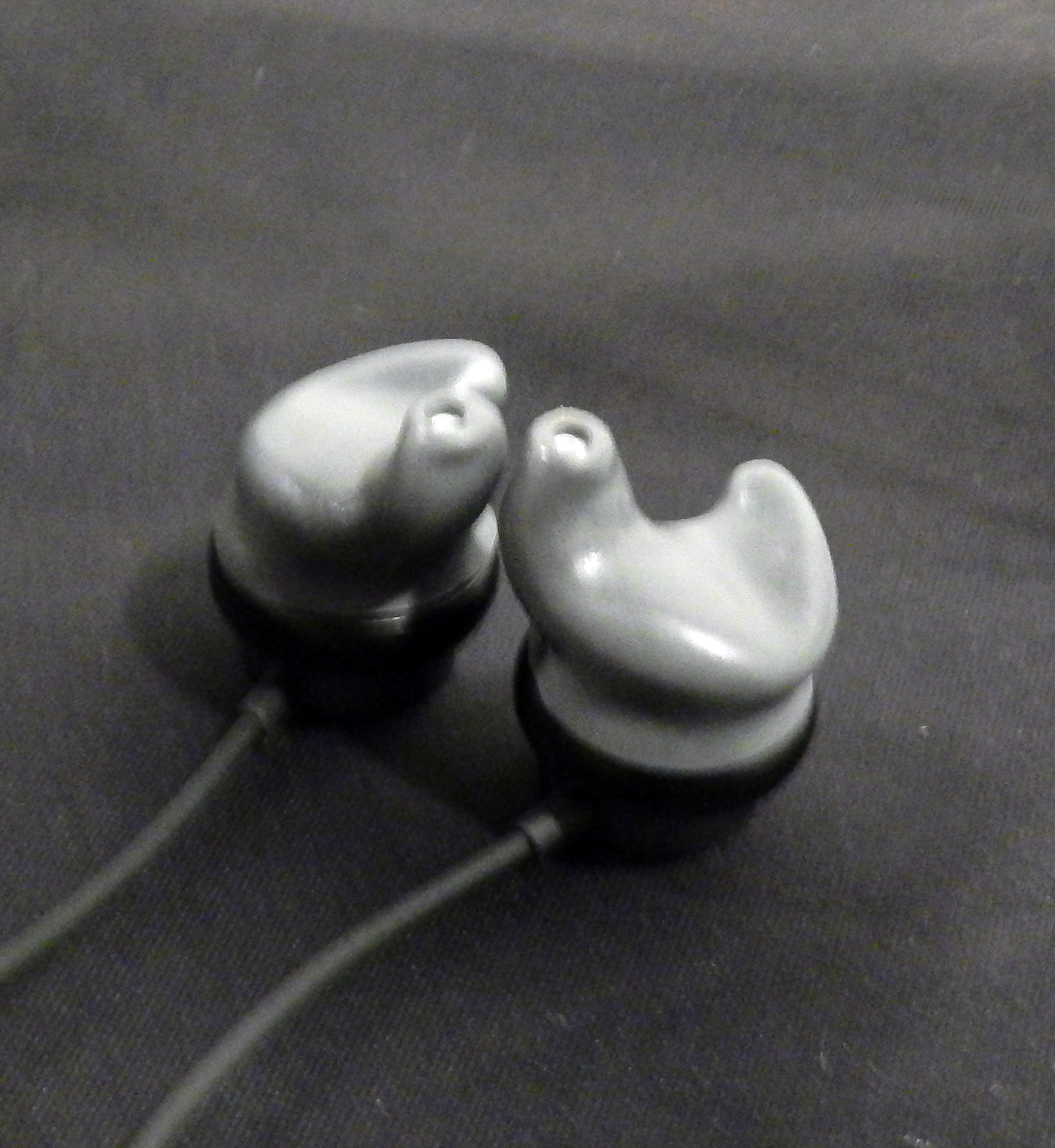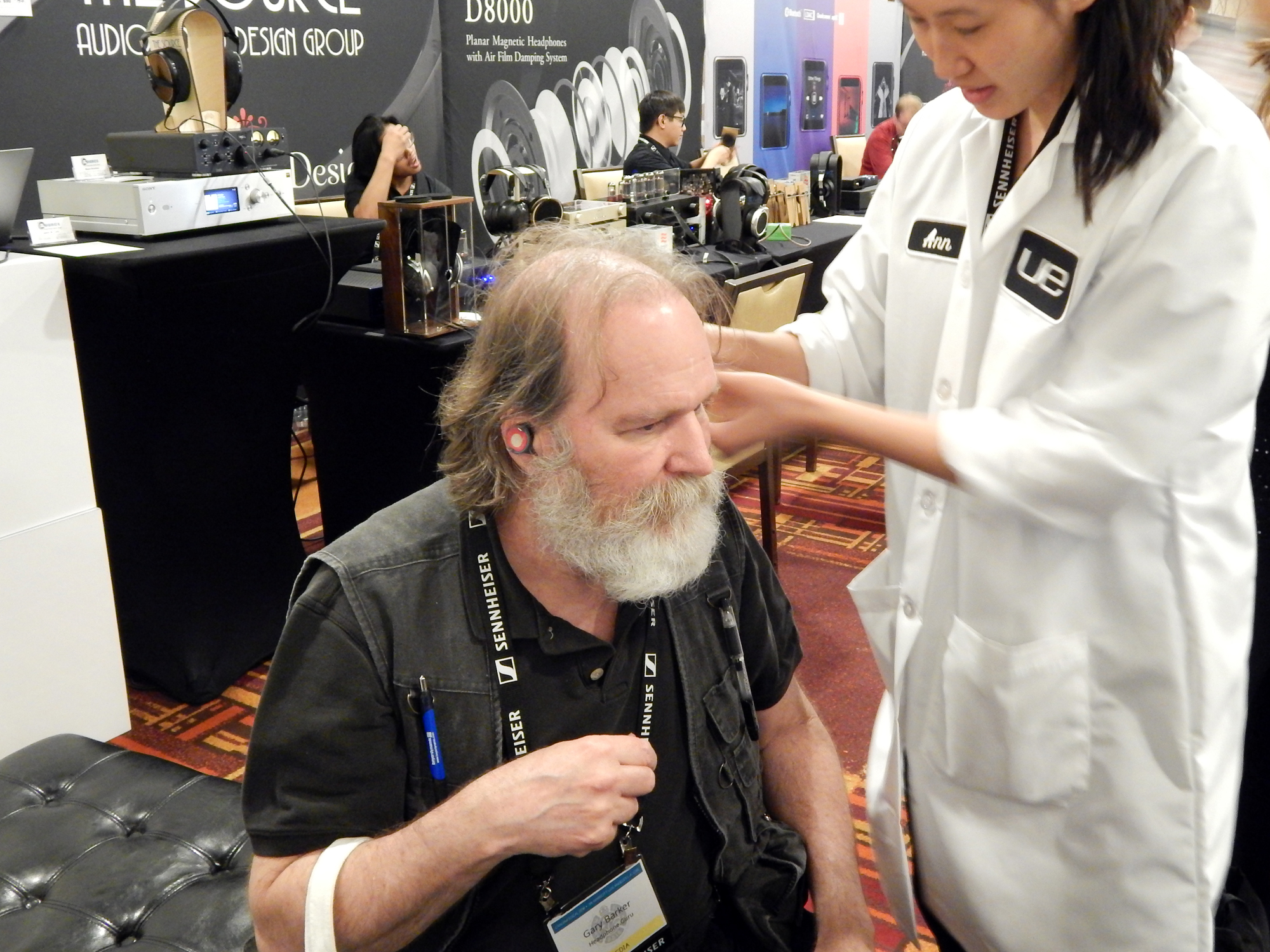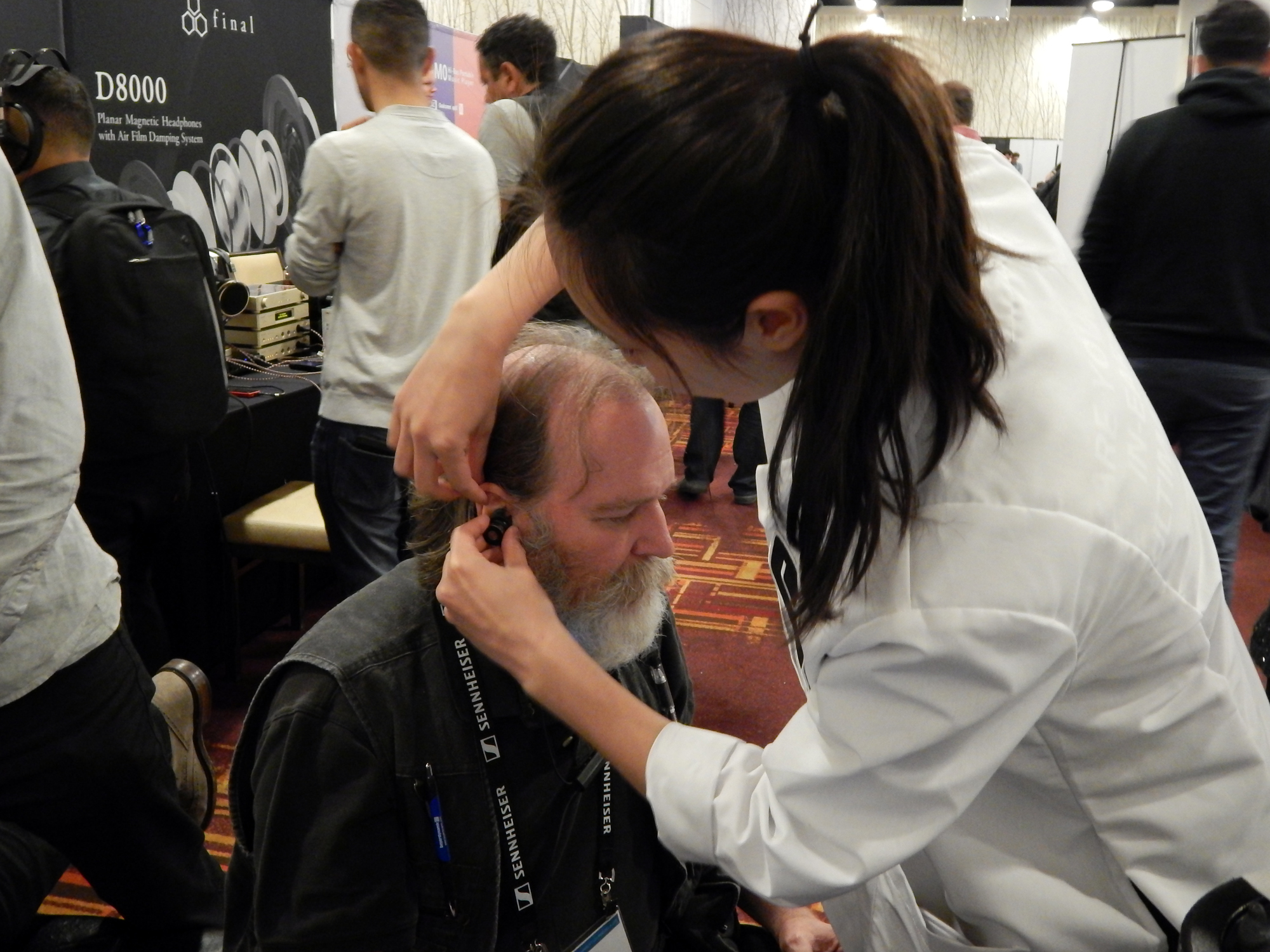 SMYTH RESEARCH
My last stop of the show was Smyth Research to see the prototype Smyth Realizer, and was I glad I waited to last for it. They are taking 3D Audio to its ultimate by calibrating the system to your actual hearing. I found the process to be painful and it left my head ringing for hours, but there is no question that the system works, there was no audible difference between the headphones and the loudspeakers.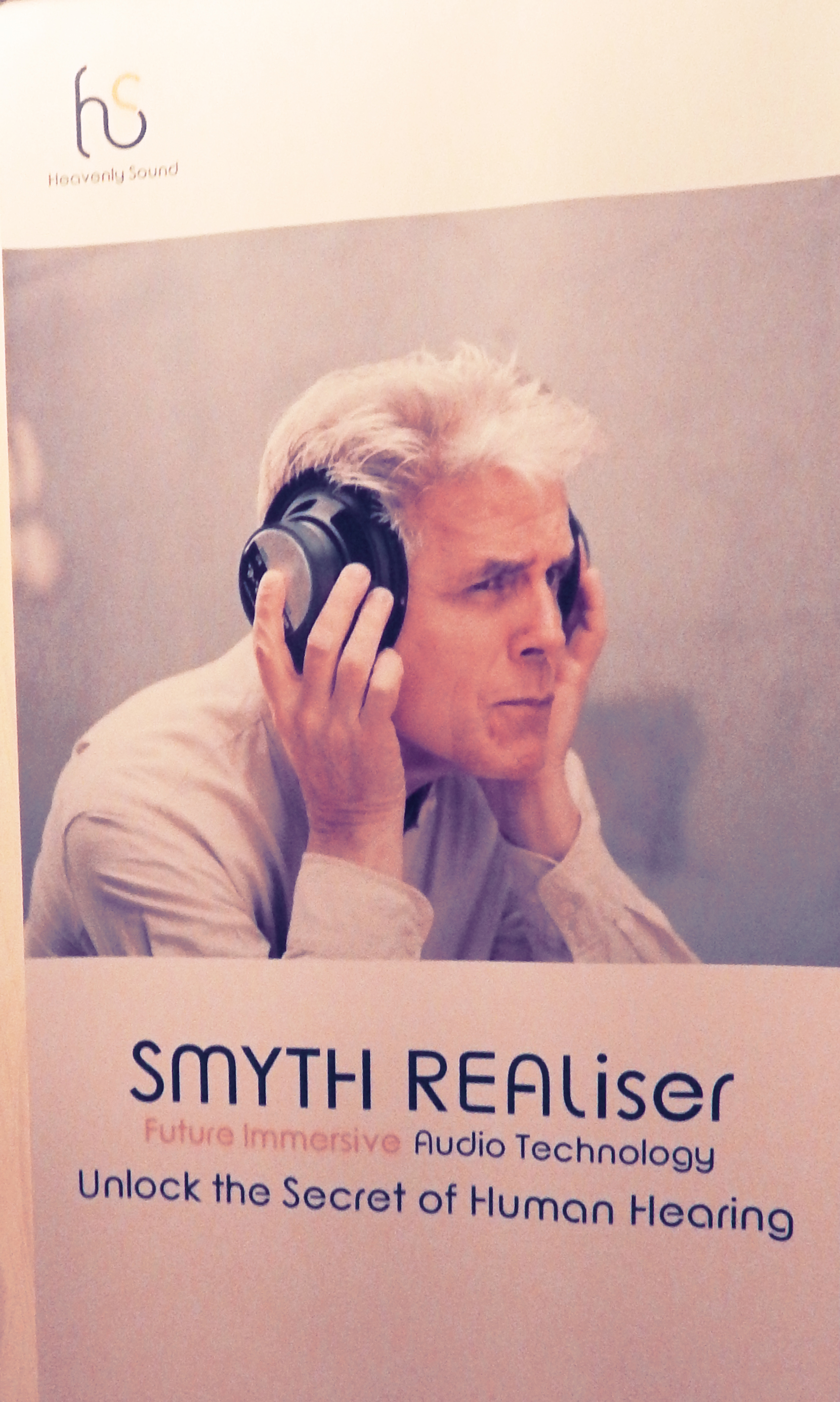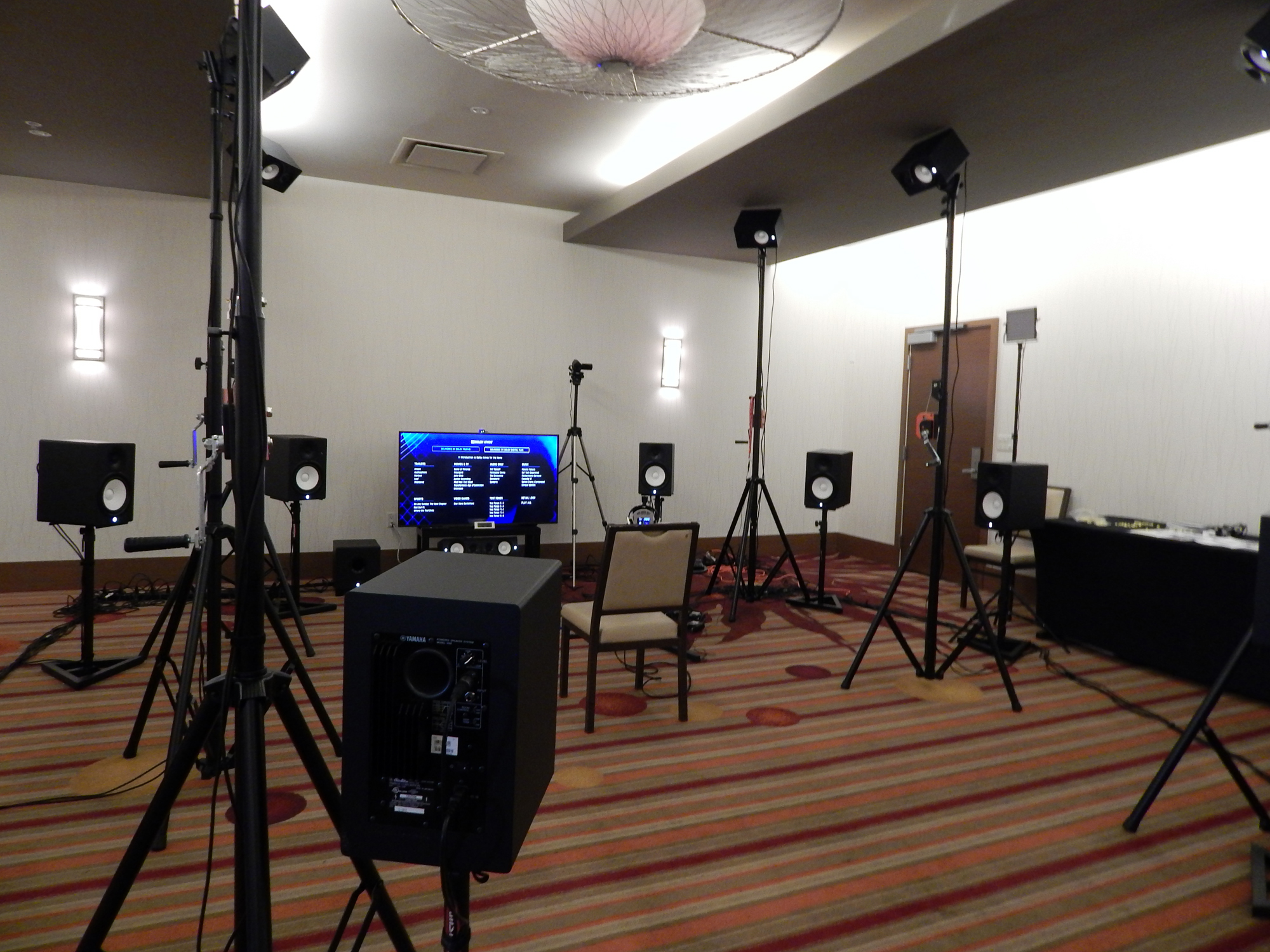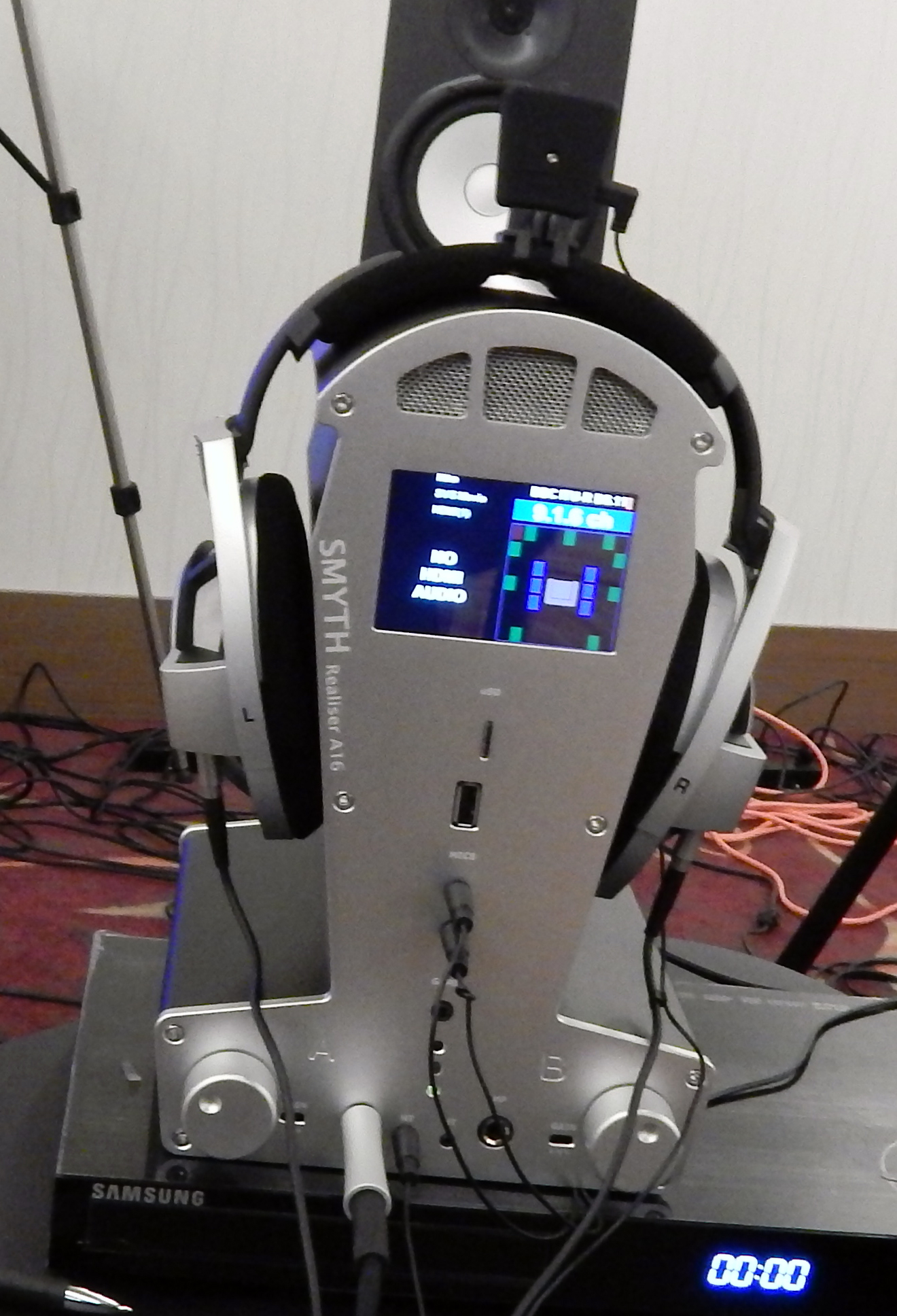 And so we have to say goodbye to CanJam SoCal 2018, it was a tremendous show, thanks again to Jude and Ethan and the gang for a wonderful time, I look forward with great impatience till next year.