CROSSZONE
Continuing my coverage of CanJam SoCal 2018 at the suggestion of our friends at Moon Audio I went to visit CROSSZONE and their flagship headphone the CZ-1 ($2,300 USD) which focuses on Natural External Sound Localization via Acoustic Resonance Technology (ART). Which is a fancy way of saying that they produce a natural three dimensional image through the use of multiple drivers and ports to recreate rear wall and opposite channel reflections, creating a much greater depth of field than normally possible with headphones. Made in Japan, the build quality is excellent and they are extremely comfortable. Also on display was a prototype DISTAR amplifier employing a never before used amplification technology that utilizes LEDs and Silicone Photodiodes (Solar Cells) to amplify the signal rather than conventional tubes or transistors.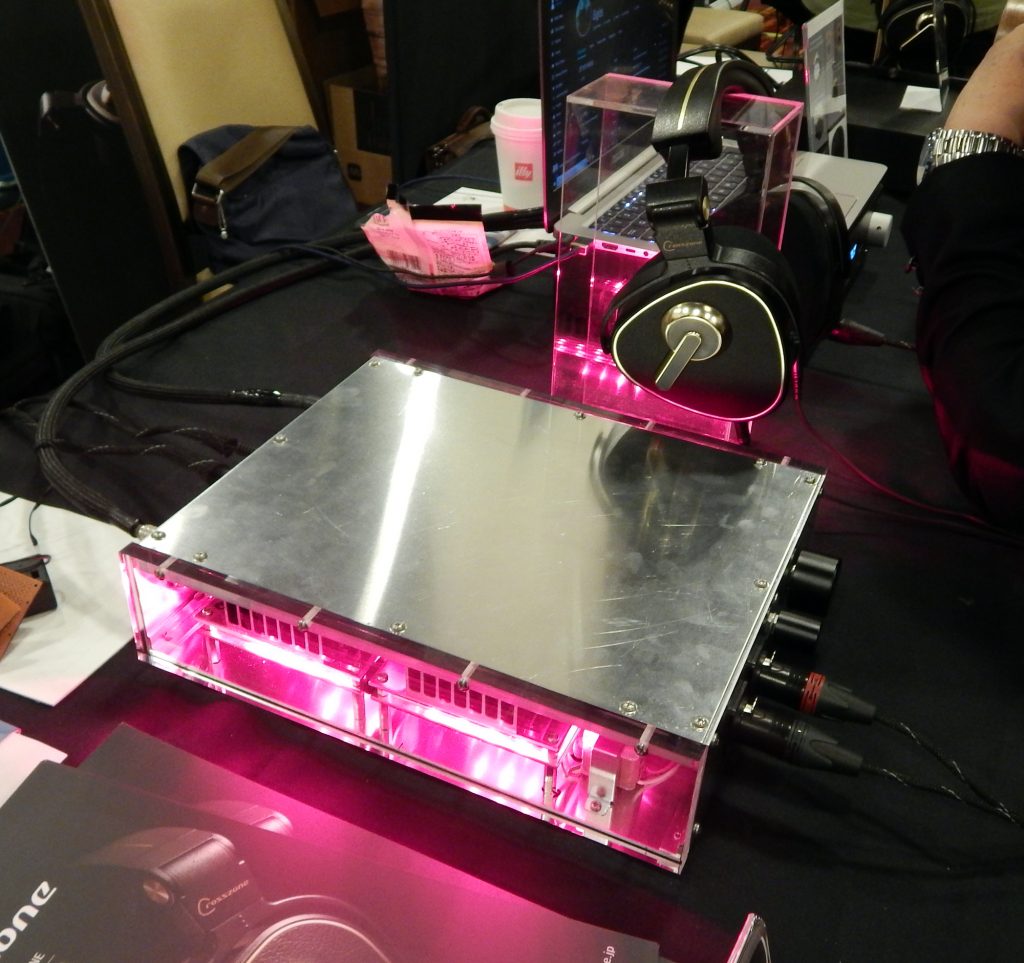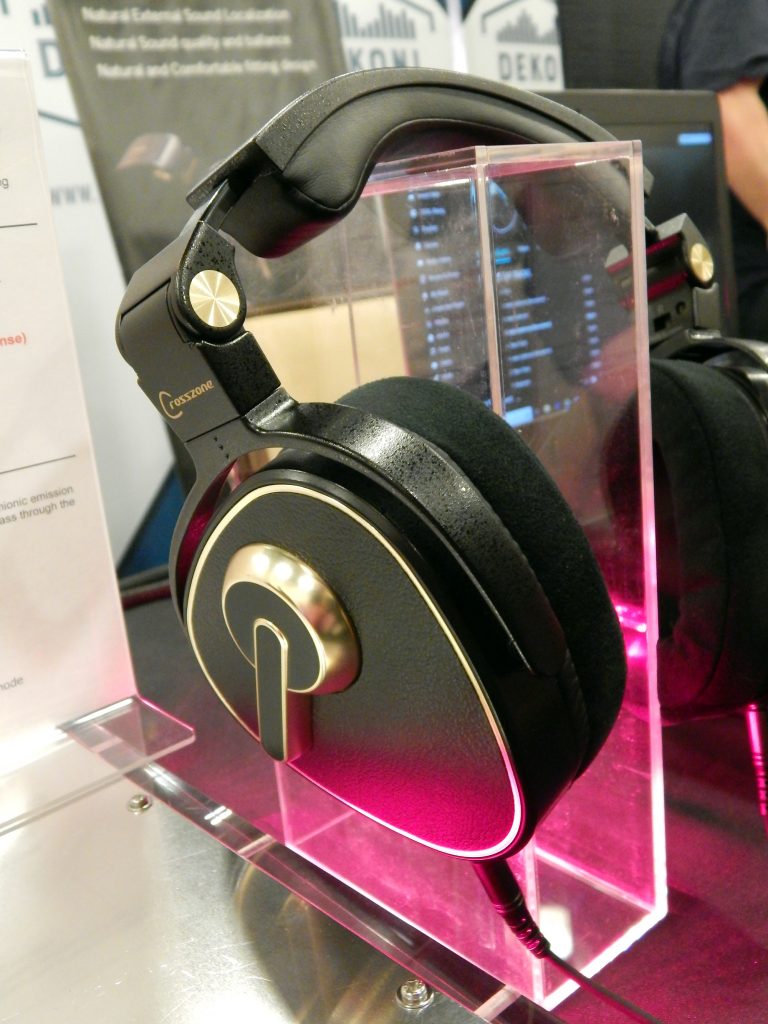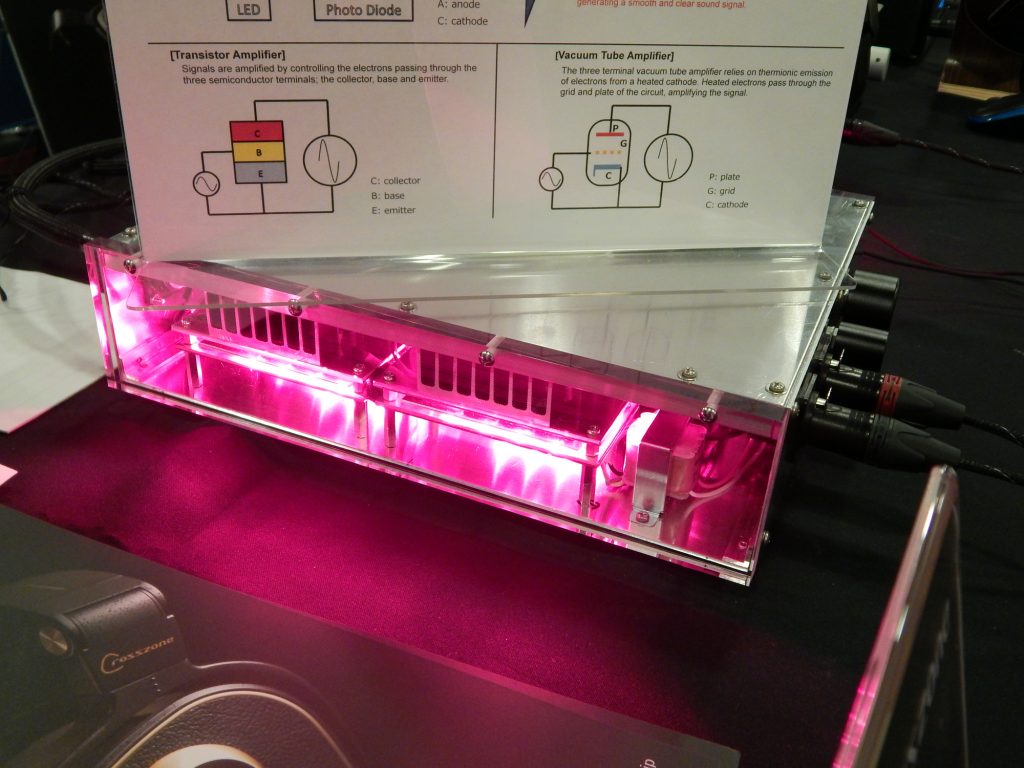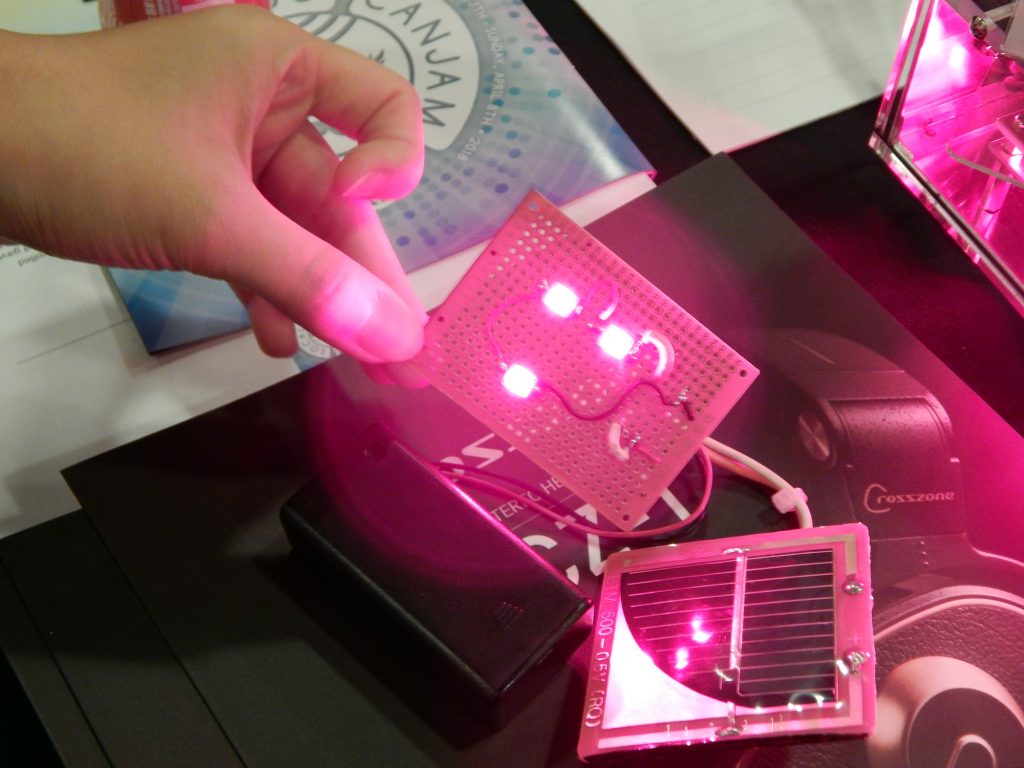 MONOLITH
Alex Cavalli is back with the soon to be released Monolith Liquid Platinum Headphone Amplifier ($699.99 USD) and the Monolith Liquid Spark Portable Headphone Amplifier ($99.99 USD).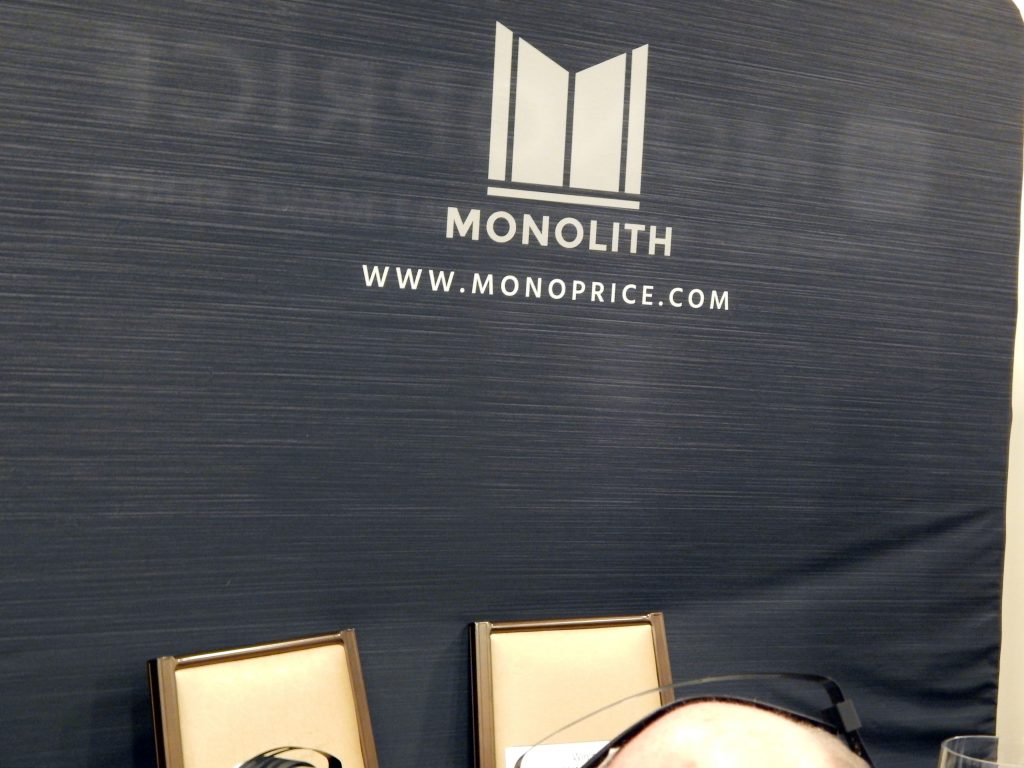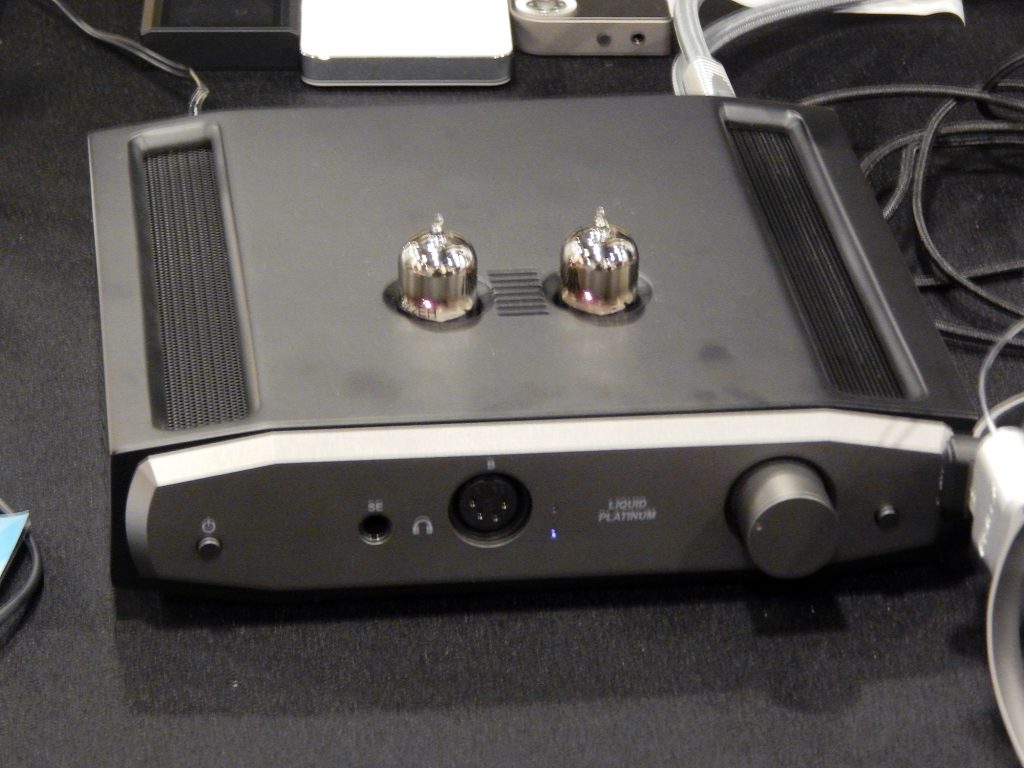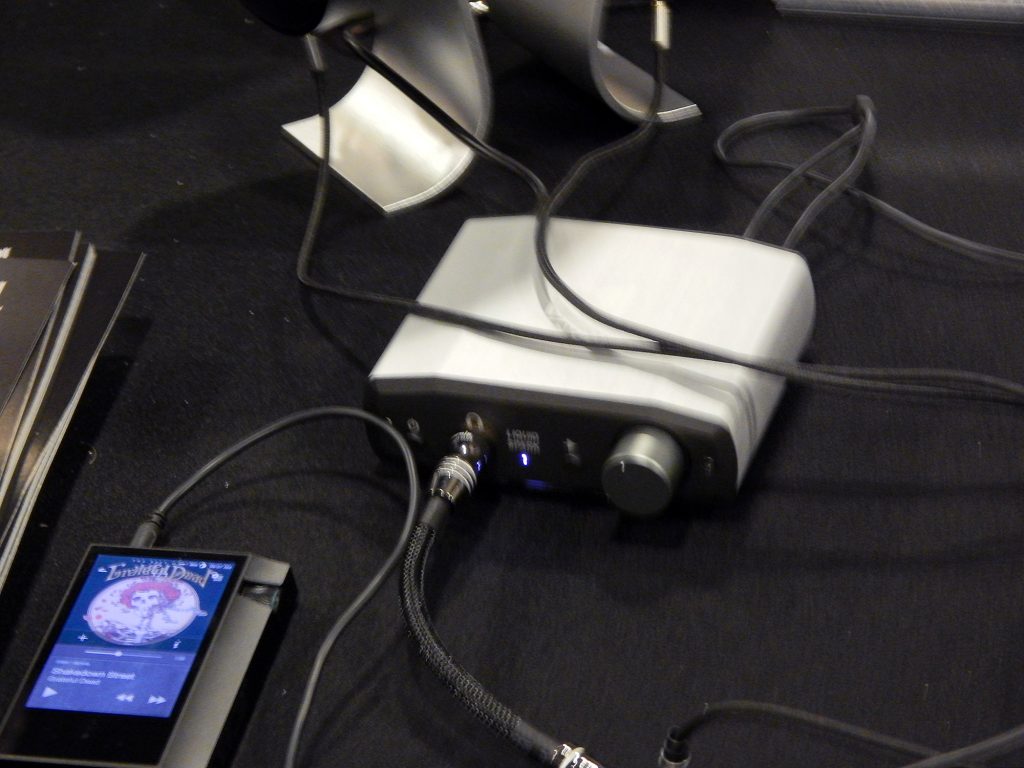 DEKONI AUDIO
Dekoni Audio is well known for their custom Sheepskin Ear-pads and Bulletz Ear-tips. They were very proud to be showing their new Dekoni Audio Blue – Fostex/Dekoni HiFi Audiophile Planar Magnetic Headphone ($299.99 USD), based on the Fostex T50RP it features fenestrated Sheepskin on the inside of the Ear-pad and a special Inner Baffle.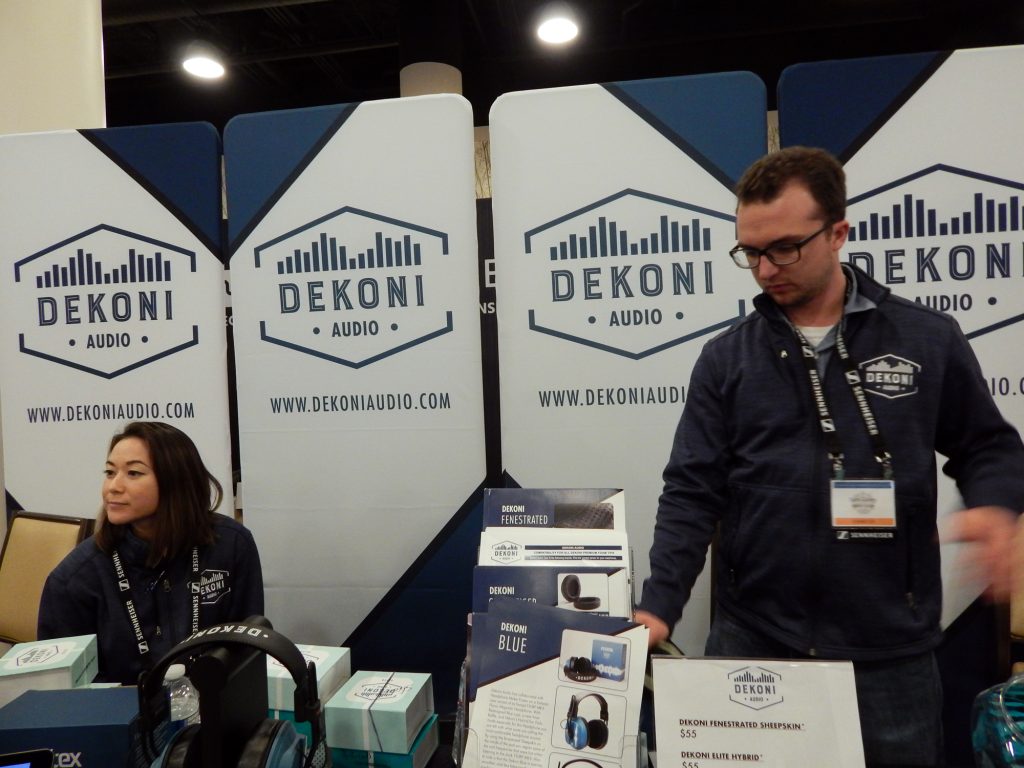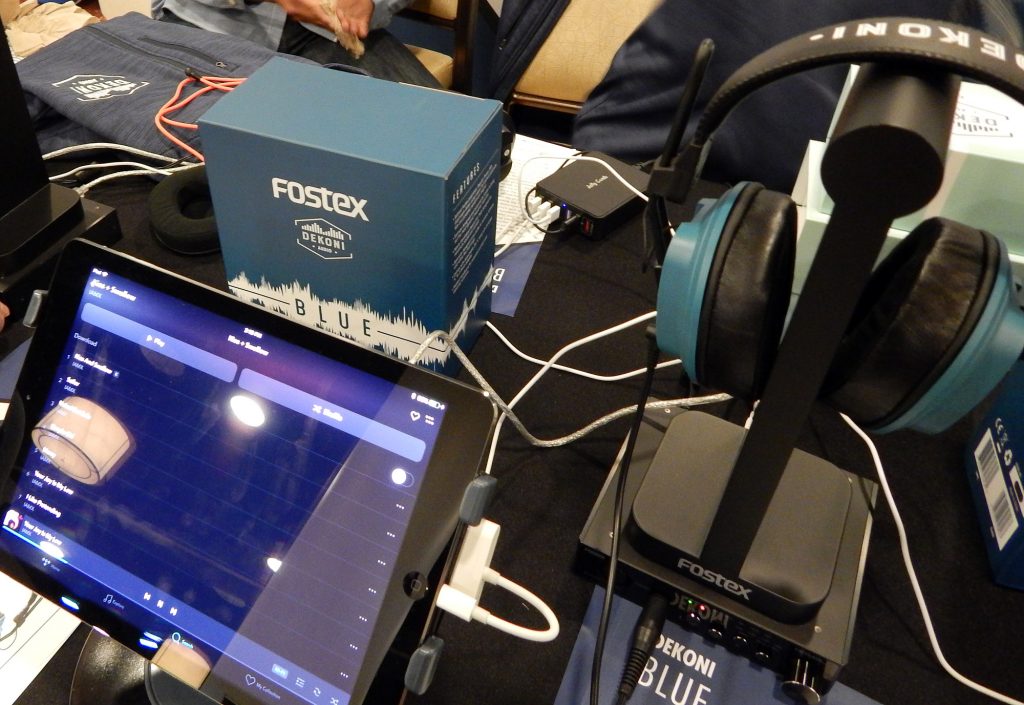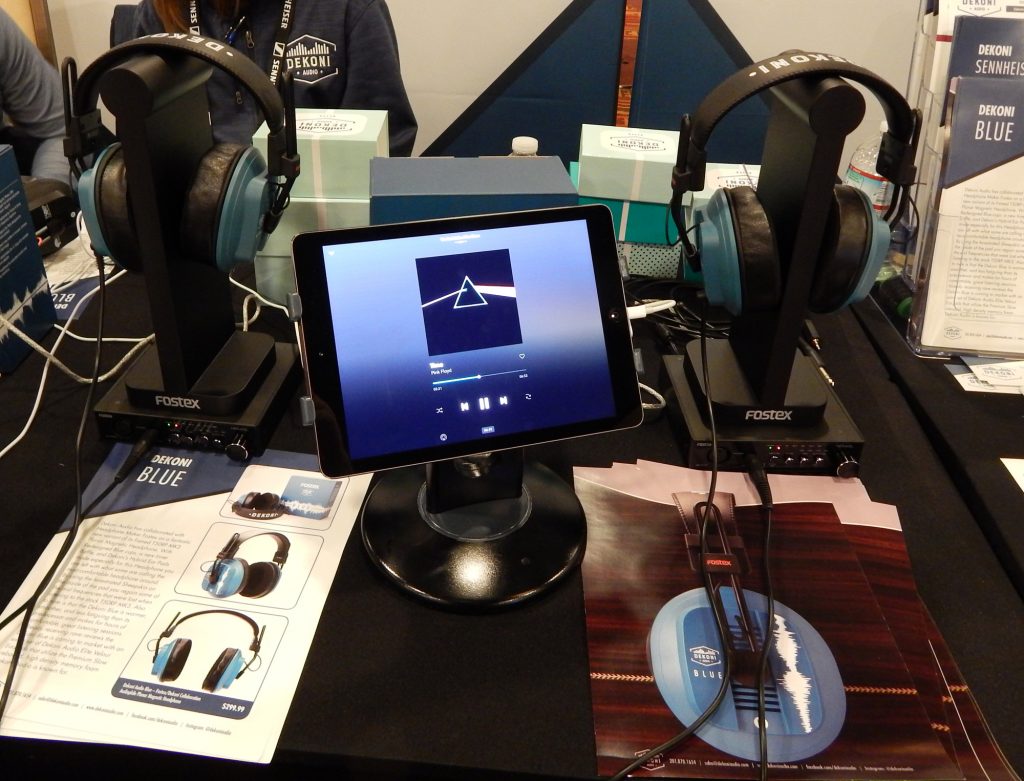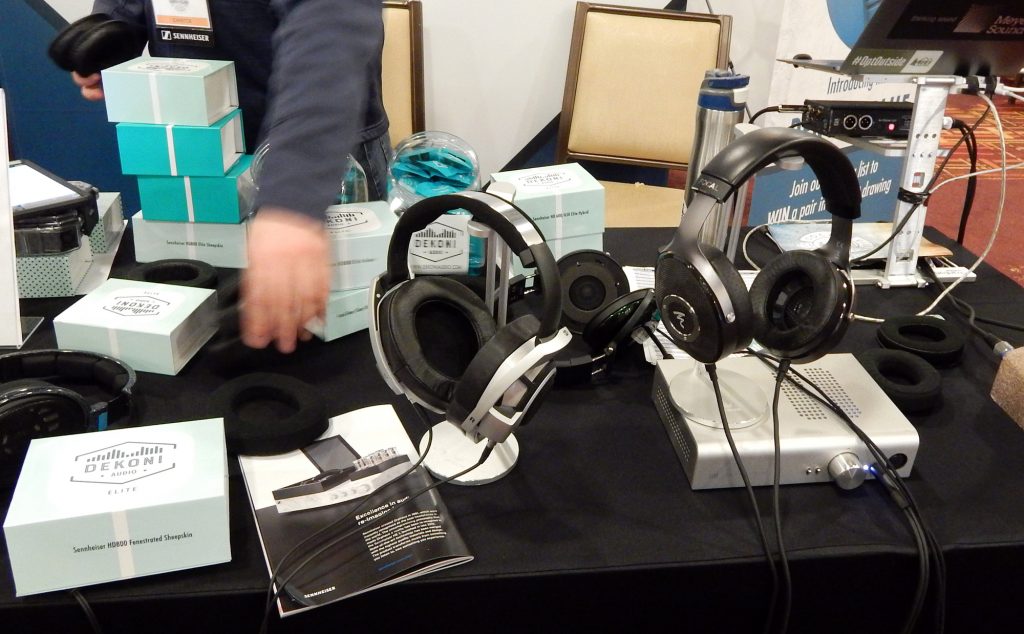 CARDAS AUDIO
Cardas Audio is one of my long time favorite cable manufactures and their entry into the IEM market has been every bit as epic as their cables. New for the show was their amazing Cardas Audio Clear Beyond Power XL Power Cable (2,265 USD) featuring copper blades and clips plated with rhodium over silver.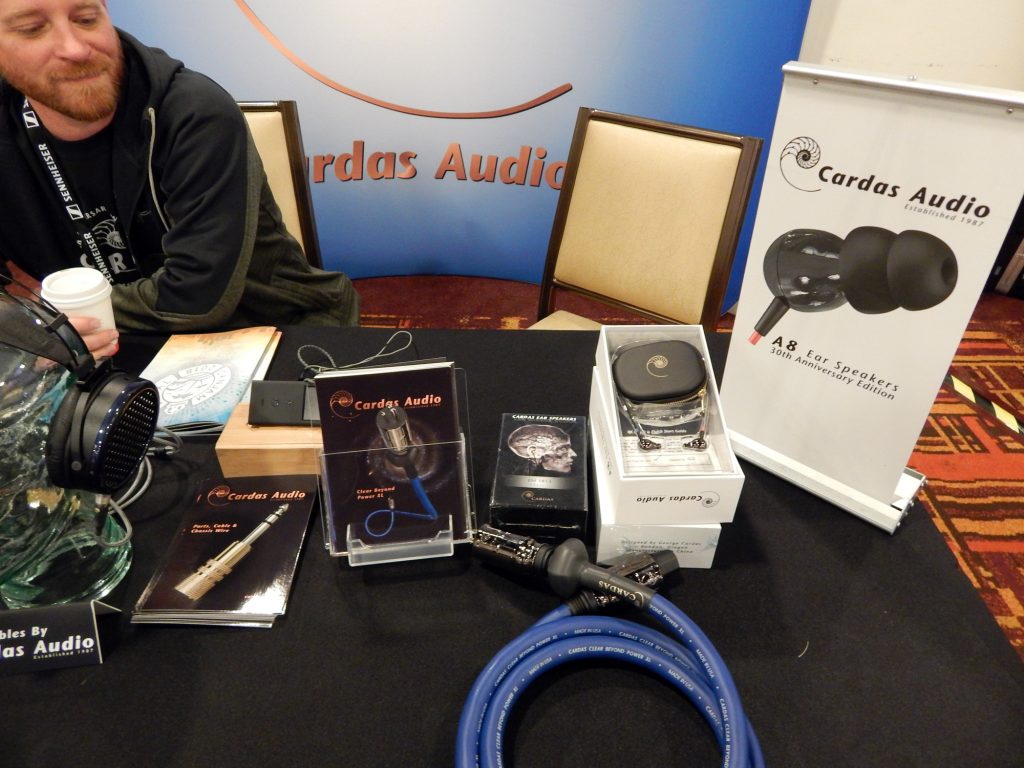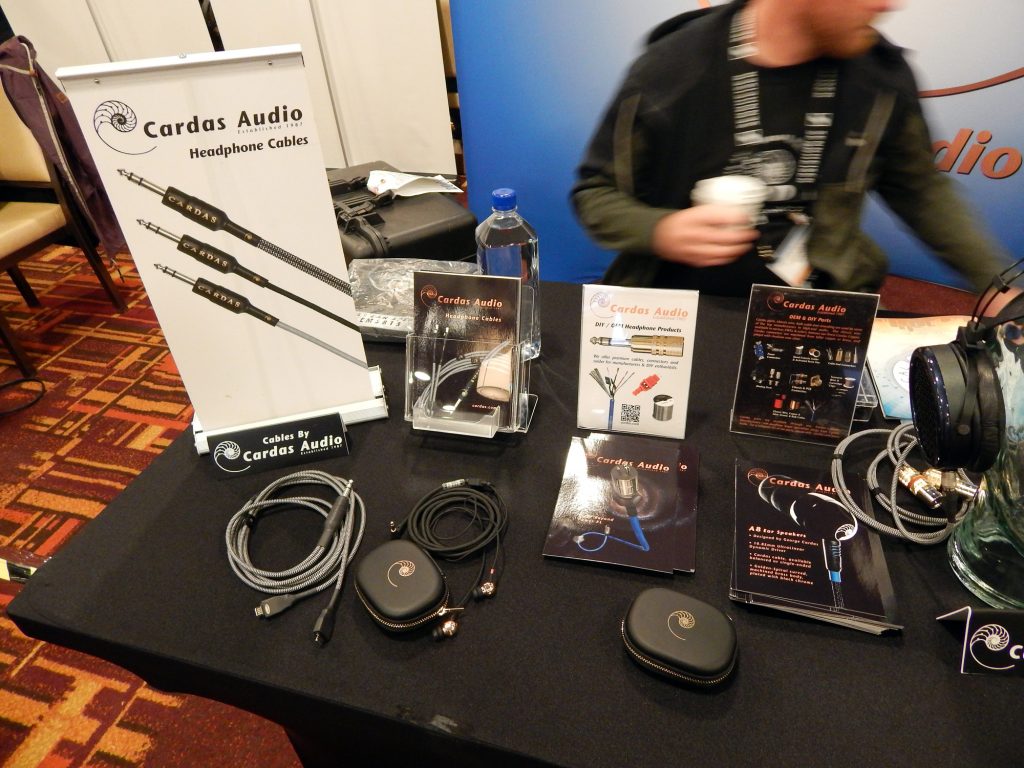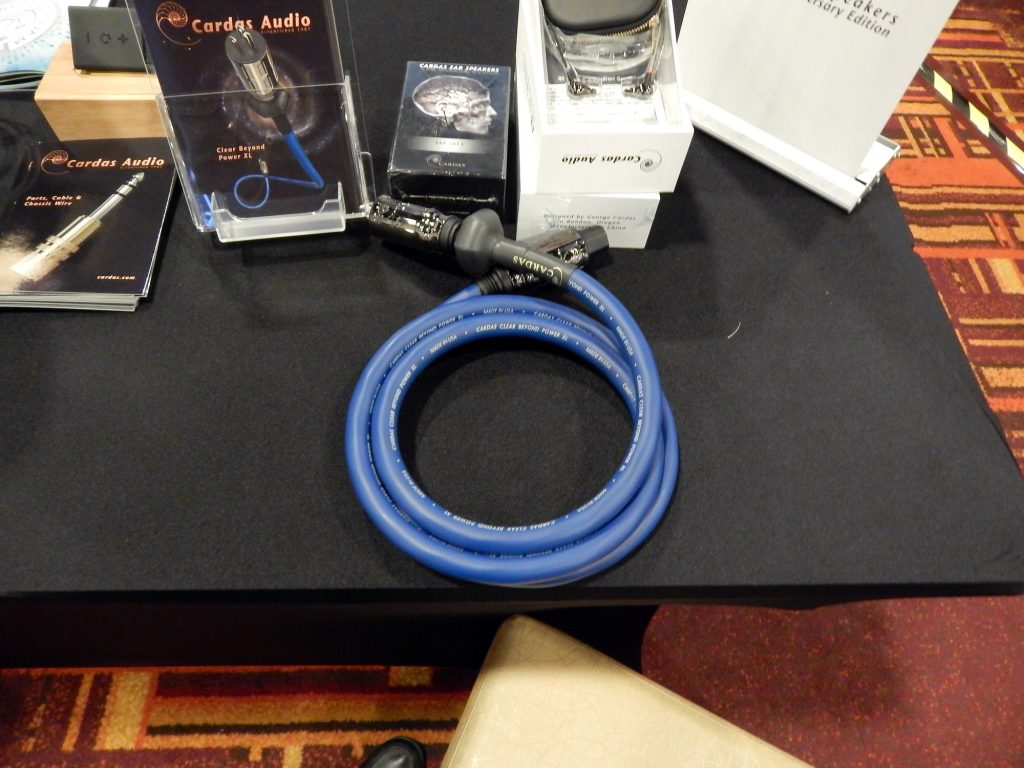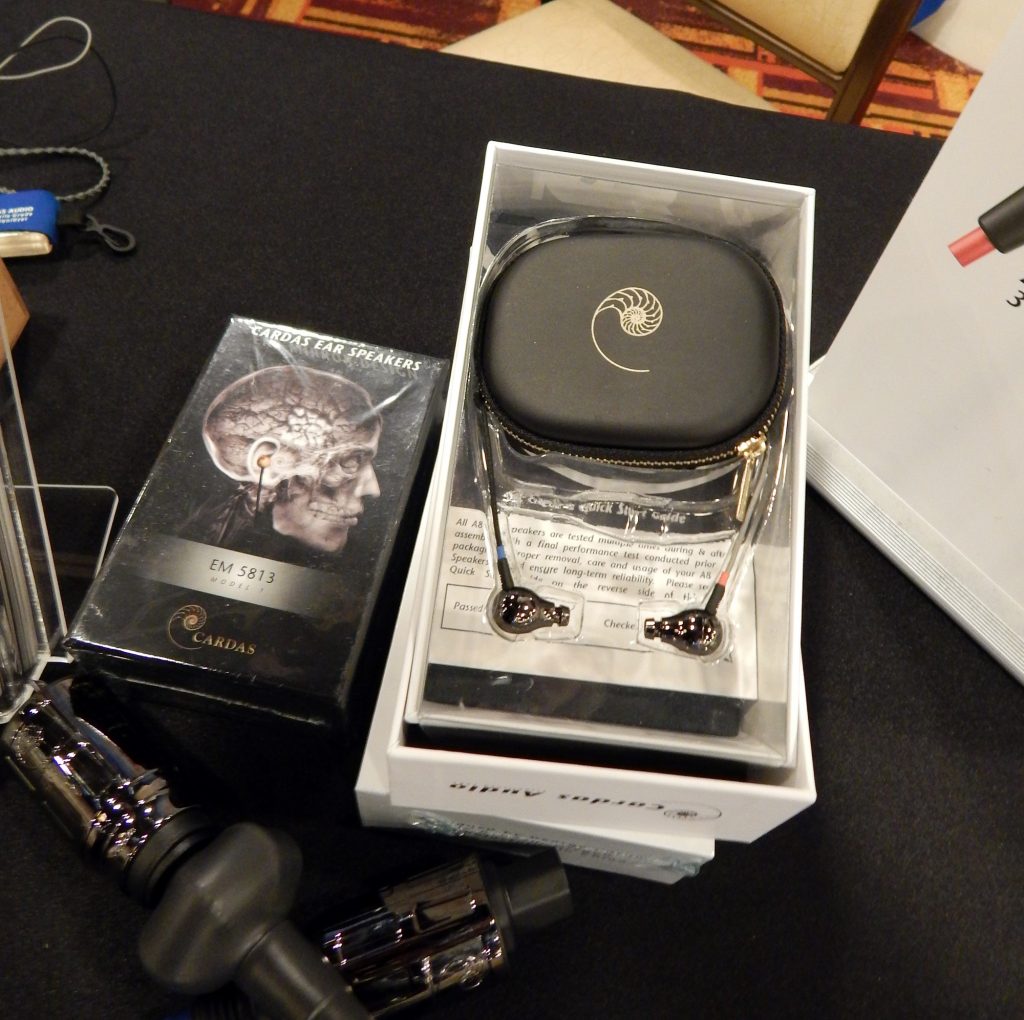 MEZE AUDIO
Meze Audio was on hand with their wonderful new Empyean Isodynamic Hybrid Array Headphone (estimated $3000 to $3,500 USD retail price) featuring a unique dual coil planar magnetic MZ3 Isodynamic Hybrid Array Driver developed by Rinaro Isodynamics.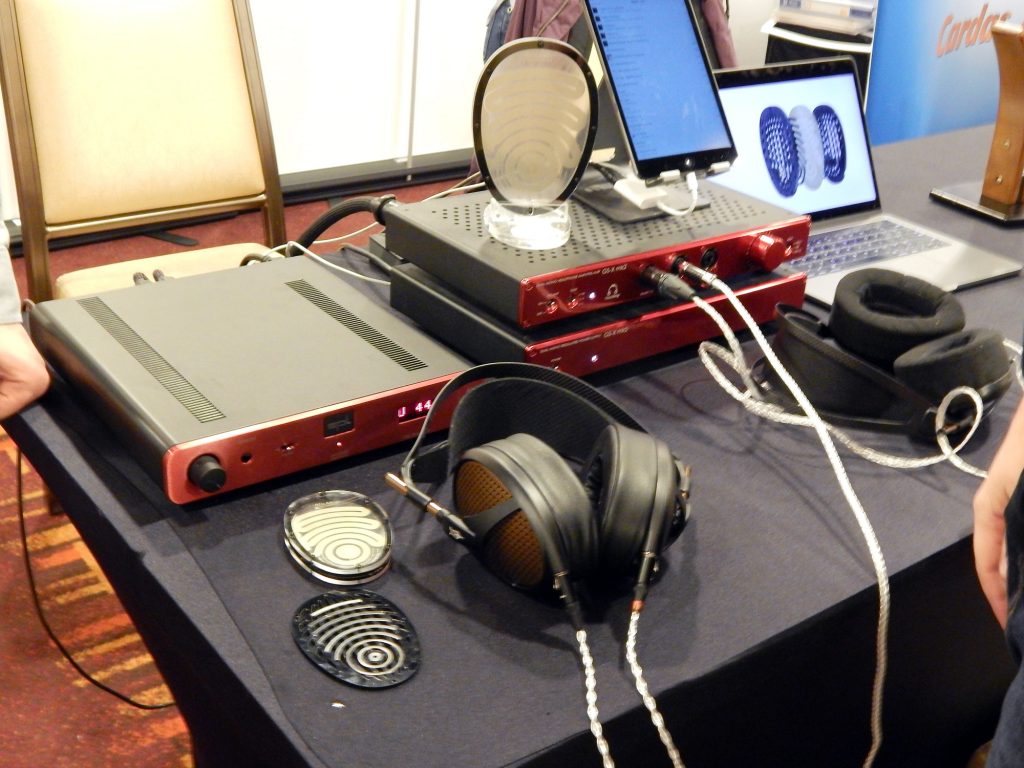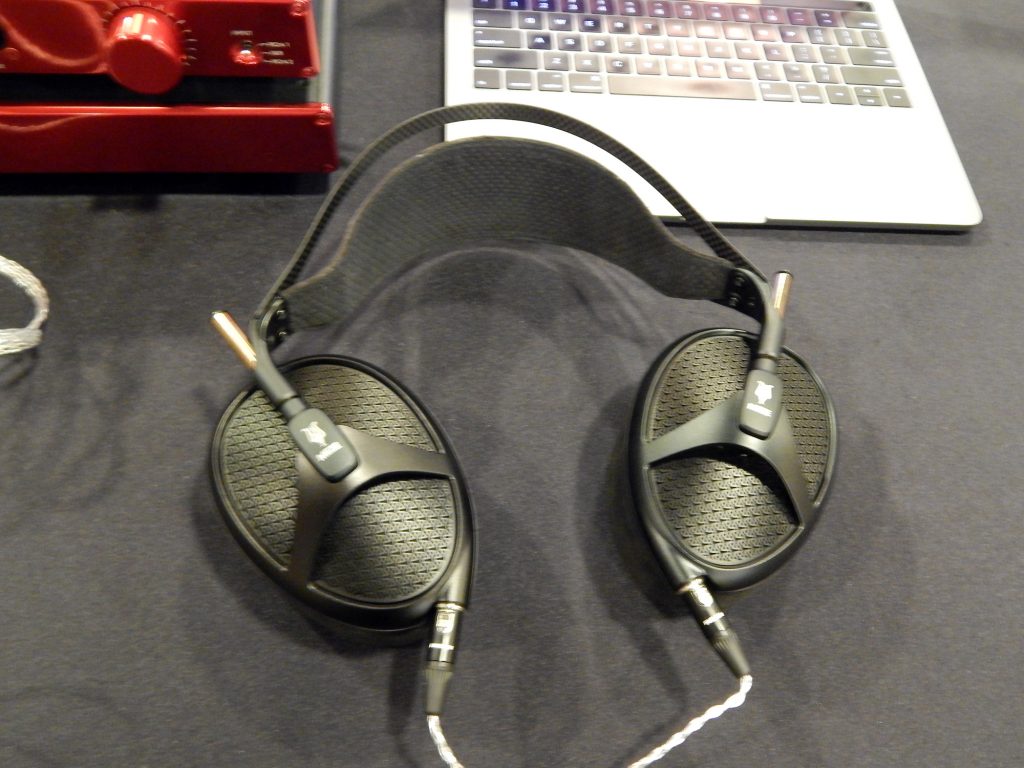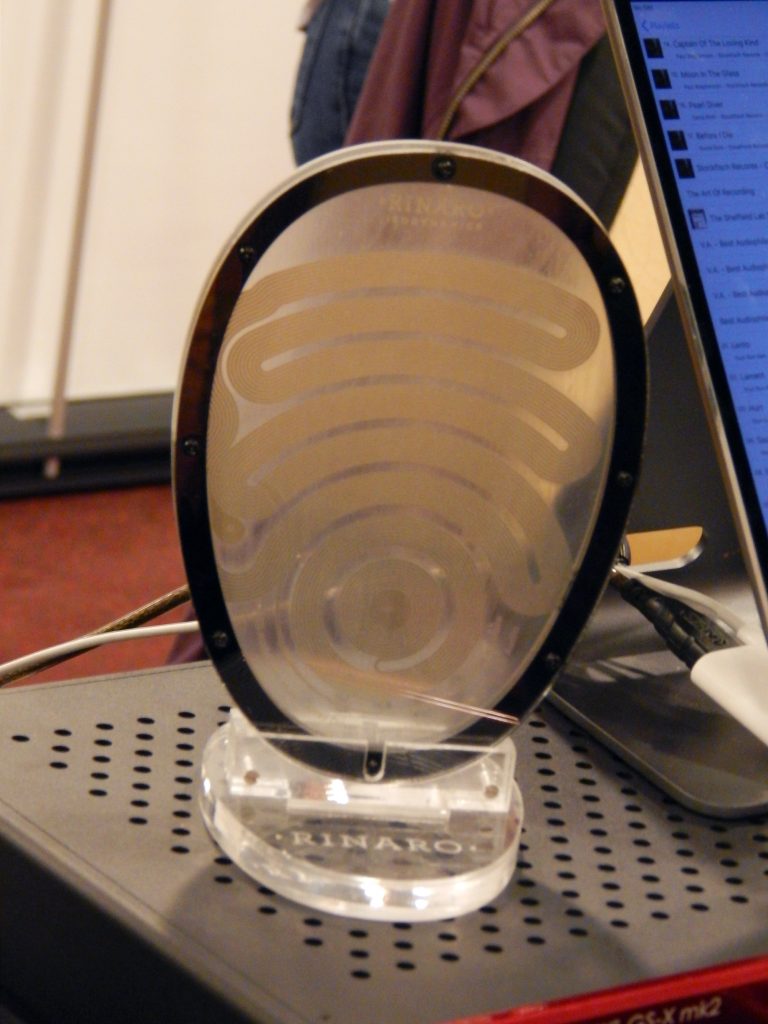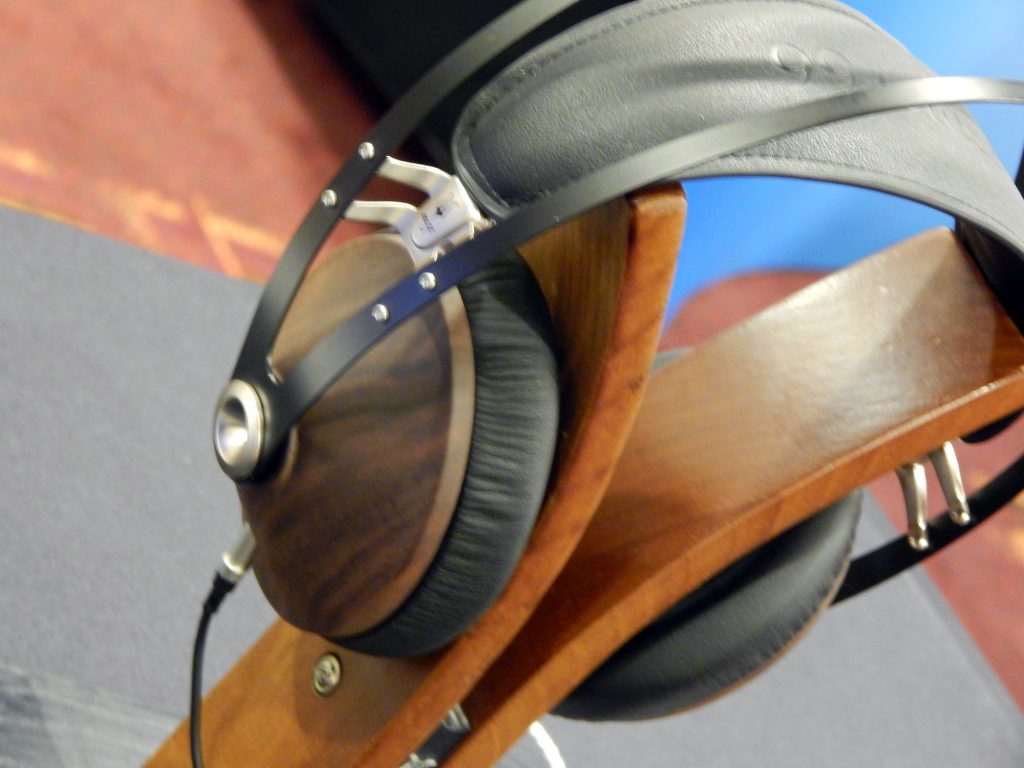 FOCAL
Focal has taken high-end Personal Audio by storm producing what are probably the best dynamic driver headphones on the market, and now they are taking aim at the pro market with their new Focal Clear Professional Open Circum-Aural Headphone ($1,699 USD).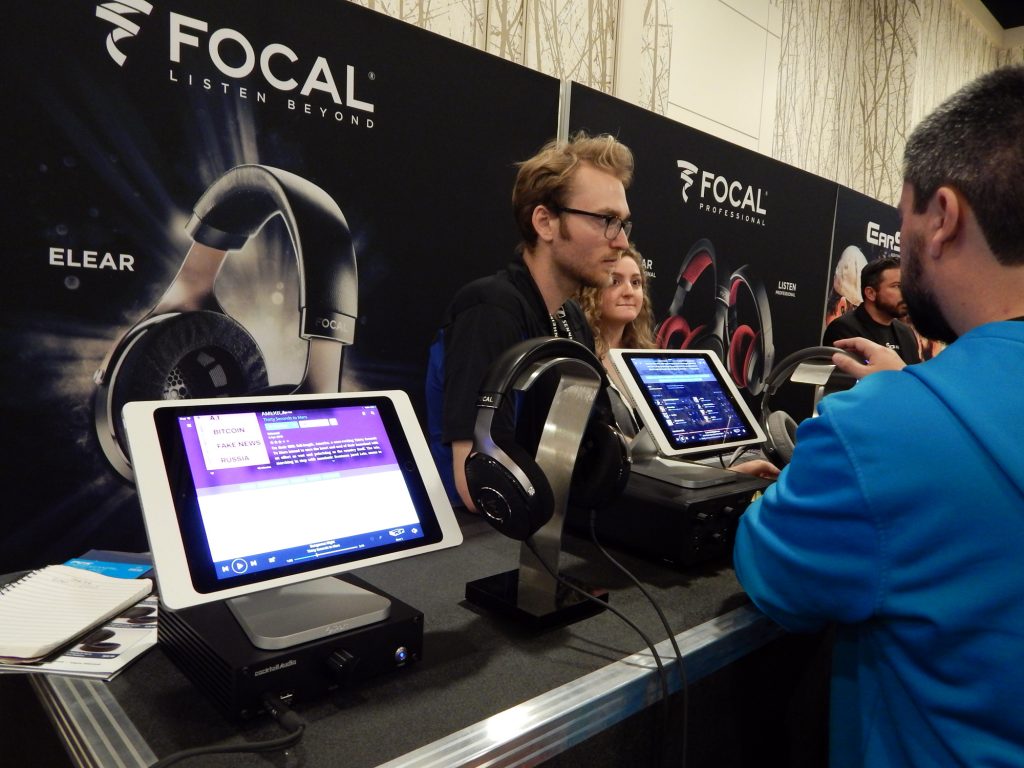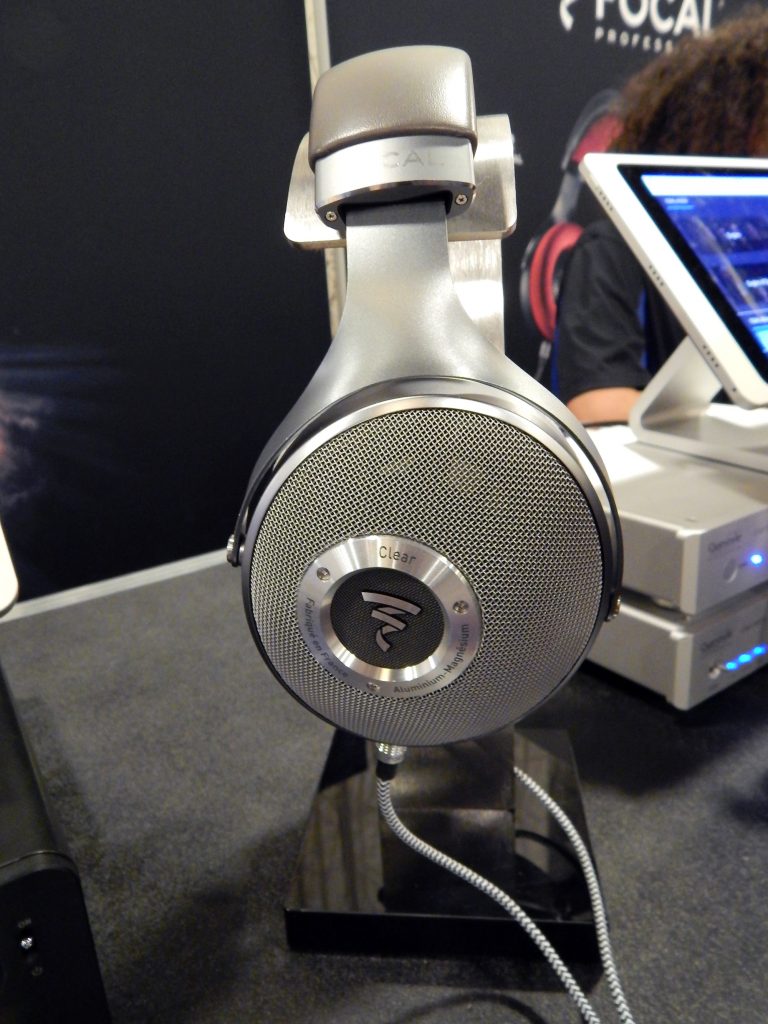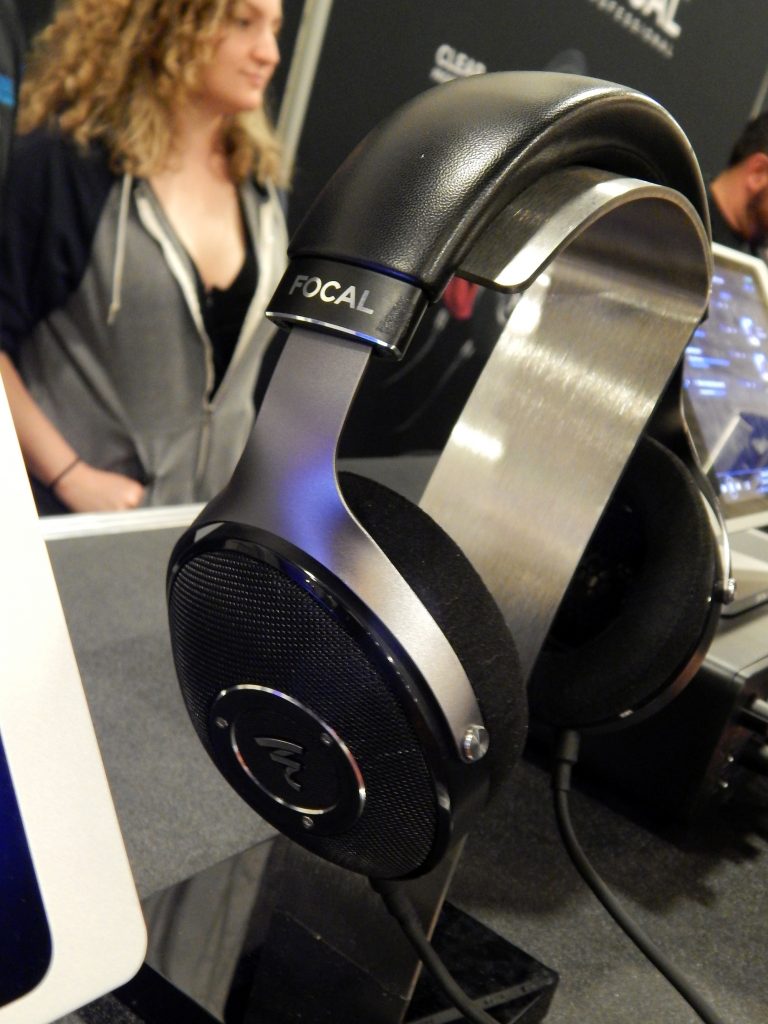 CHORD
One of the few DACs that has a completely unique approach is Chord Electronics, using a Field Programmable Gate Array and a 104 MHz clock chip to ensure proper timing and to more accurately recreate the original analog signal, so it is always a pleasure to see them at a show and have the opportunity to sample their wares. On hand they had their epic DAVE reference DAC/ Headphone Amplifier ($10,588 USD) as well as their popular Hugo2 ($2,379 USD) and their budget portable Mojo/Poly DAC/Headphone Amplifier /Streamer combination ($579 USD – Mojo/ $749 USD – Poly).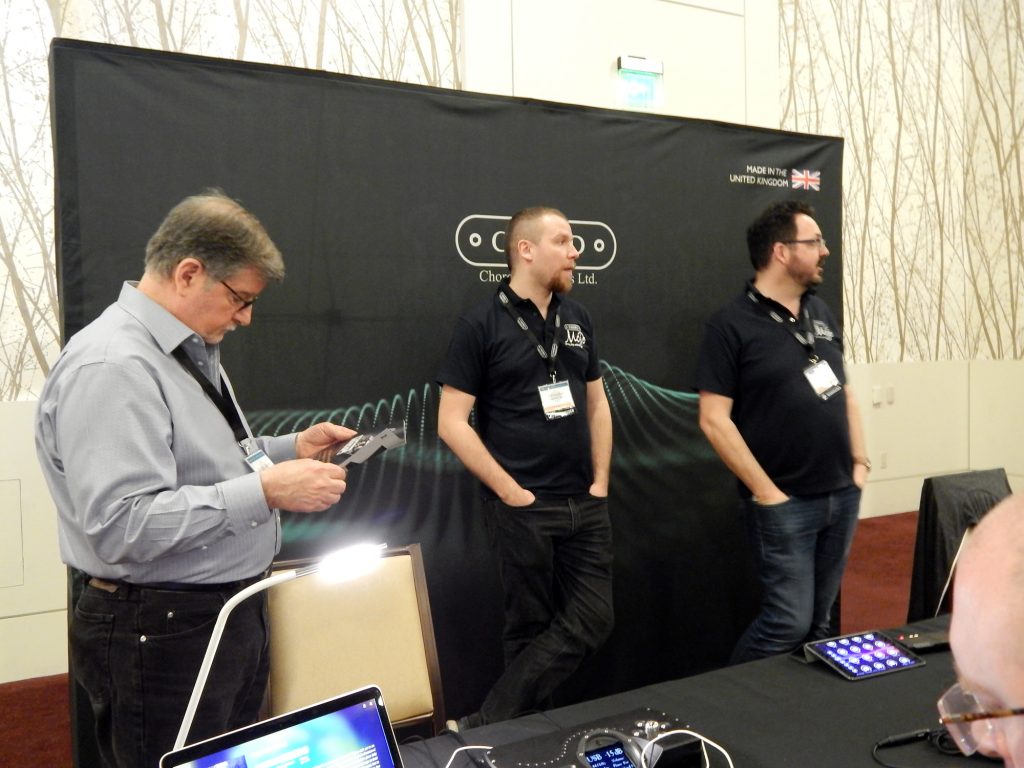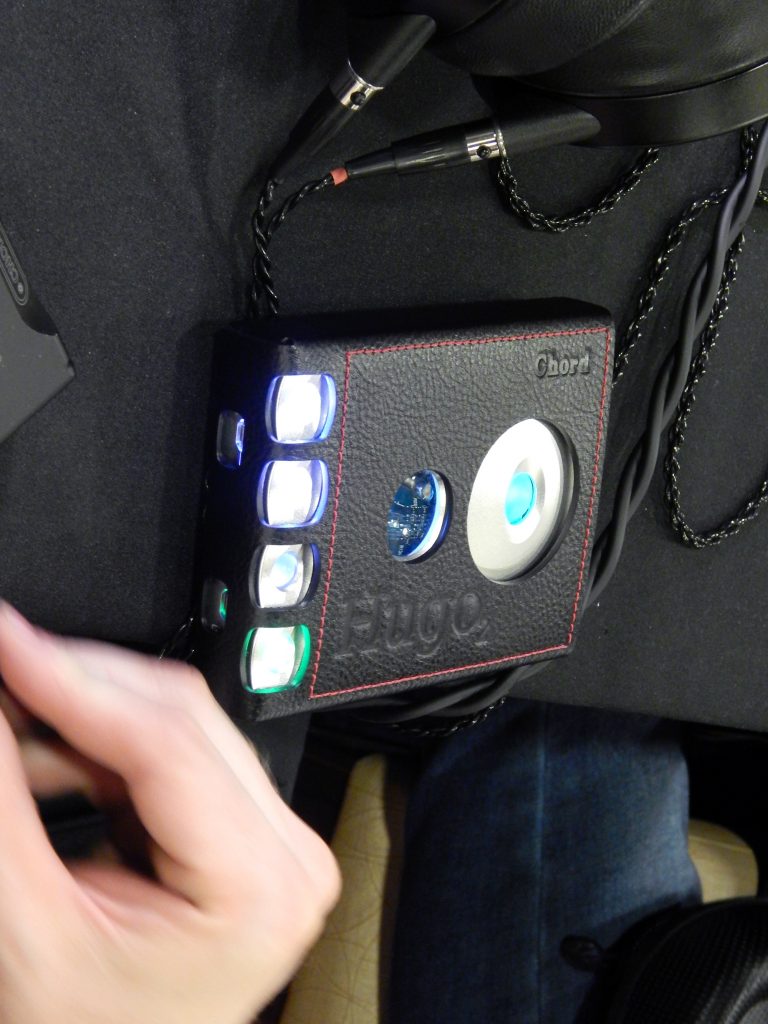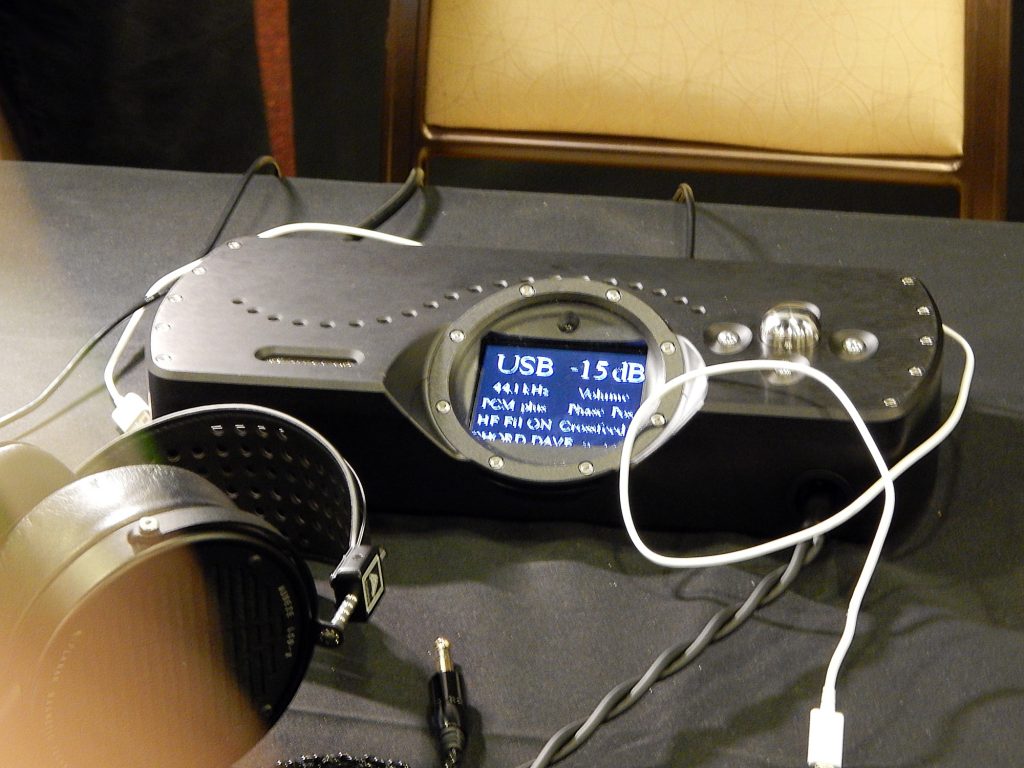 BENCHMARK
Benchmark was showing their new HPA4 Headphone/Line Amplifier ($2,995 USD) featuring THX Achromatic Audio Amplifier (AAA™) technology, which is remote controllable and fully configurable from a touch screen on the front panel that allows you adjust line and headphone output independently or together for each input. Also on display was their DAC3 HGC DAC/Headphone Amplifier ($2,195) which has their HPA2 Headphone Amplifier built in.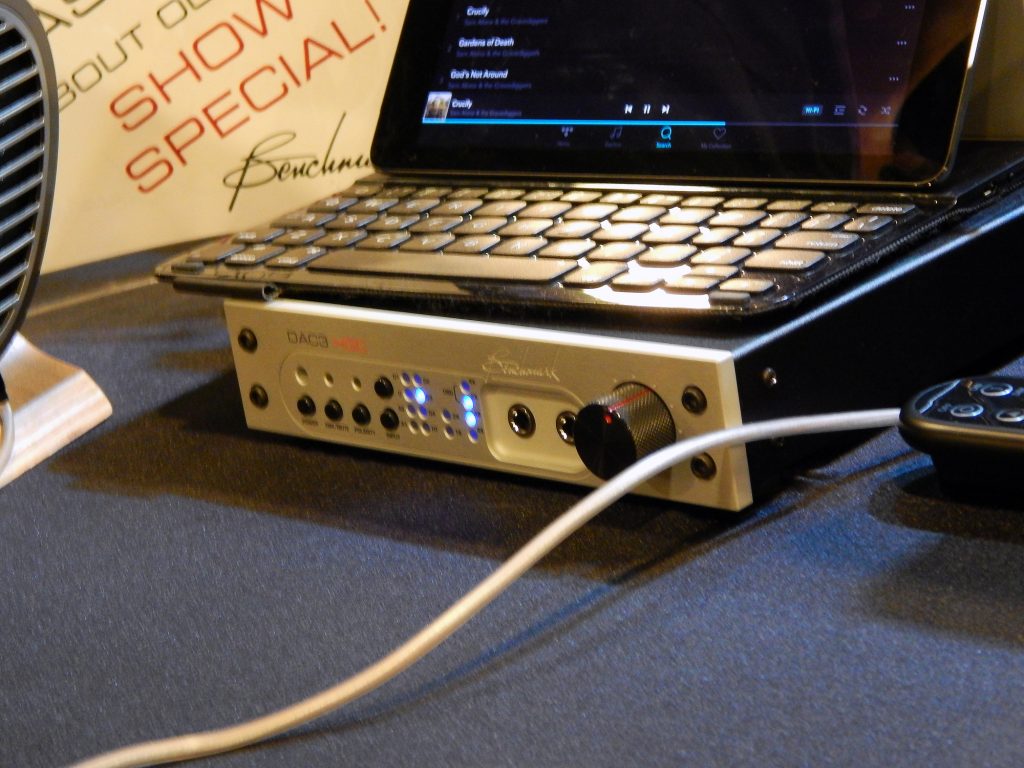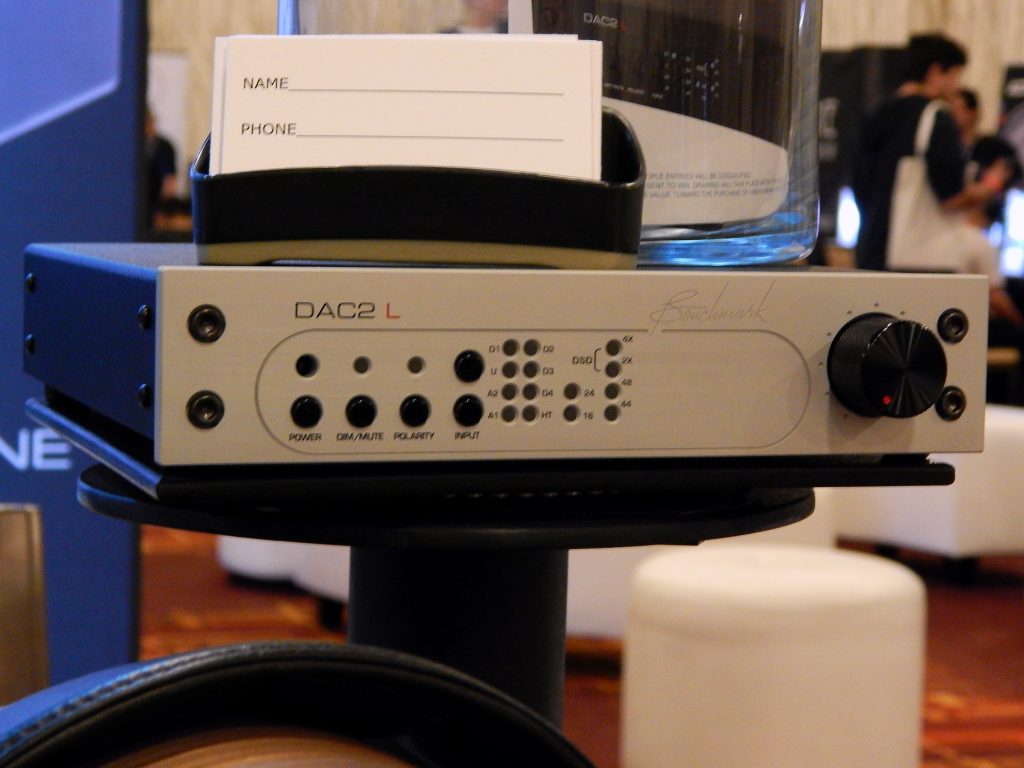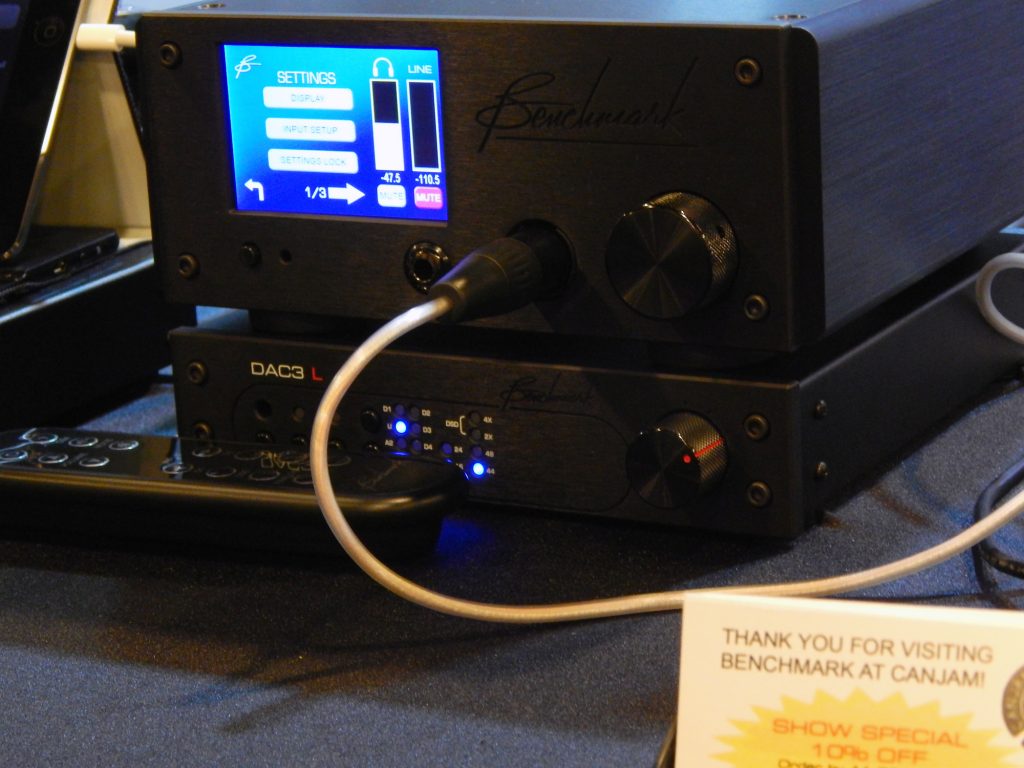 BEYERDYNAMIC
While a lot of other Pro-Audio companies are just now entering the Personal Audio market, Beyerdynamic has been there from the beginning, and been one of the driving factors of Personal Audio moving towards an audiophile market. Of particular interest was the brand new Xelento Wireless In-ear Headset ($1,099 USD) employing miniaturized Tesla technology drivers, as well as the new Amiron Wireless Open-back Over-ear Headphones ($749 USD). Another new product on display was the Aventho Wired Headphone ($349 USD) a less expensive wired version of their popular Aventho Wireless Mobile Bluetooth Headphone ($449 USD).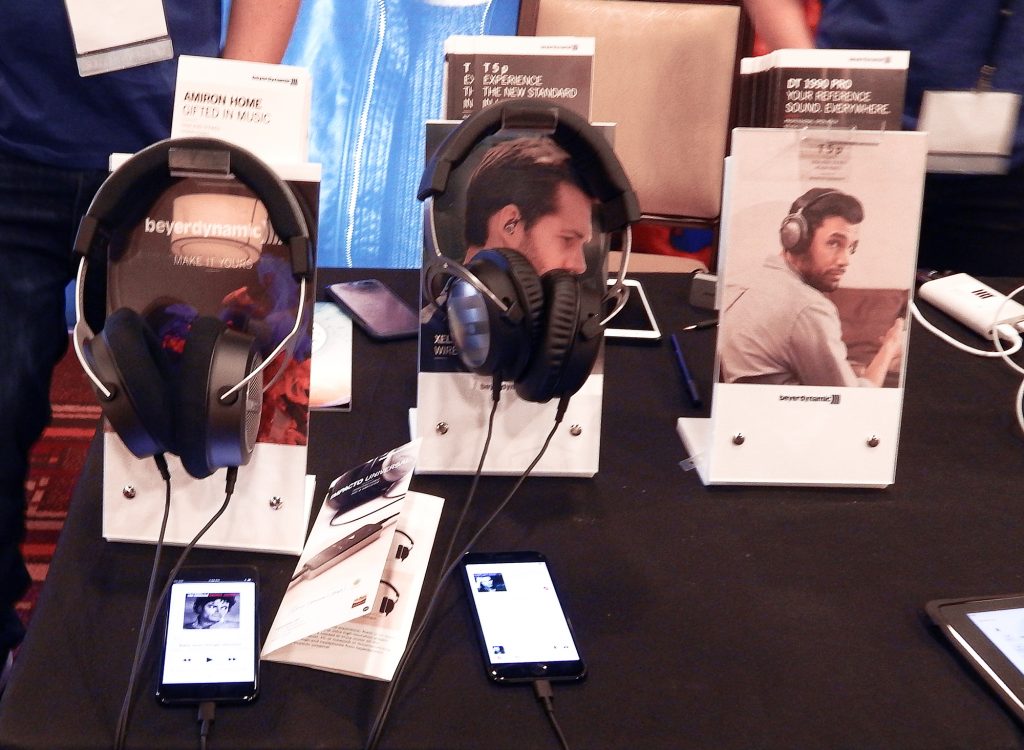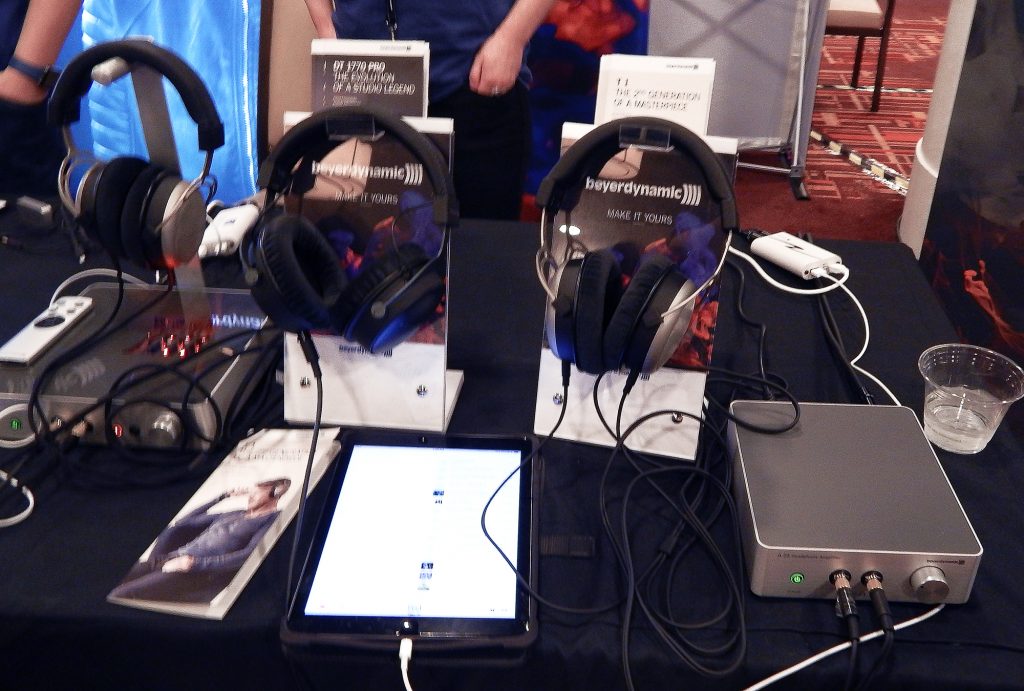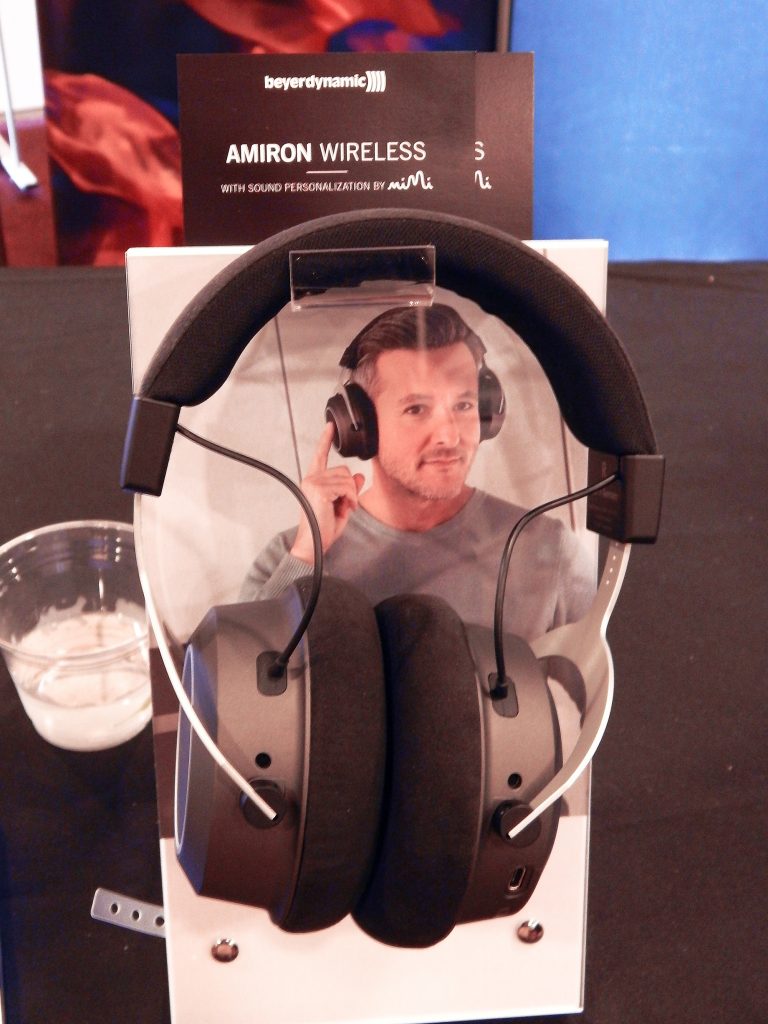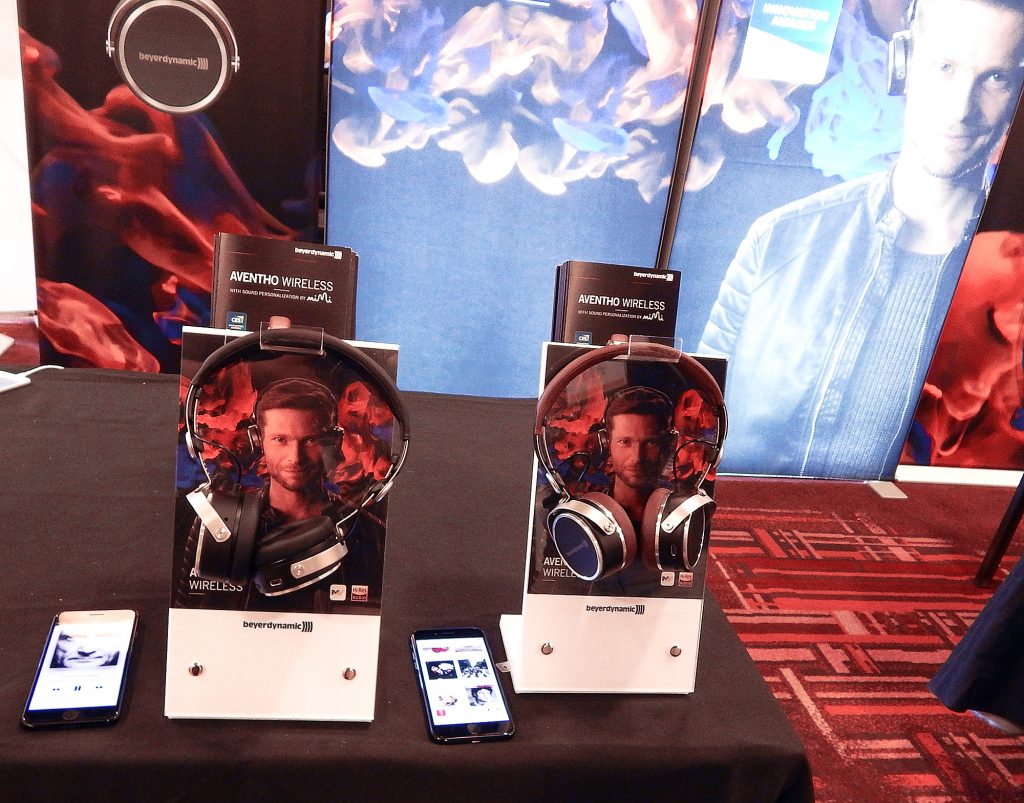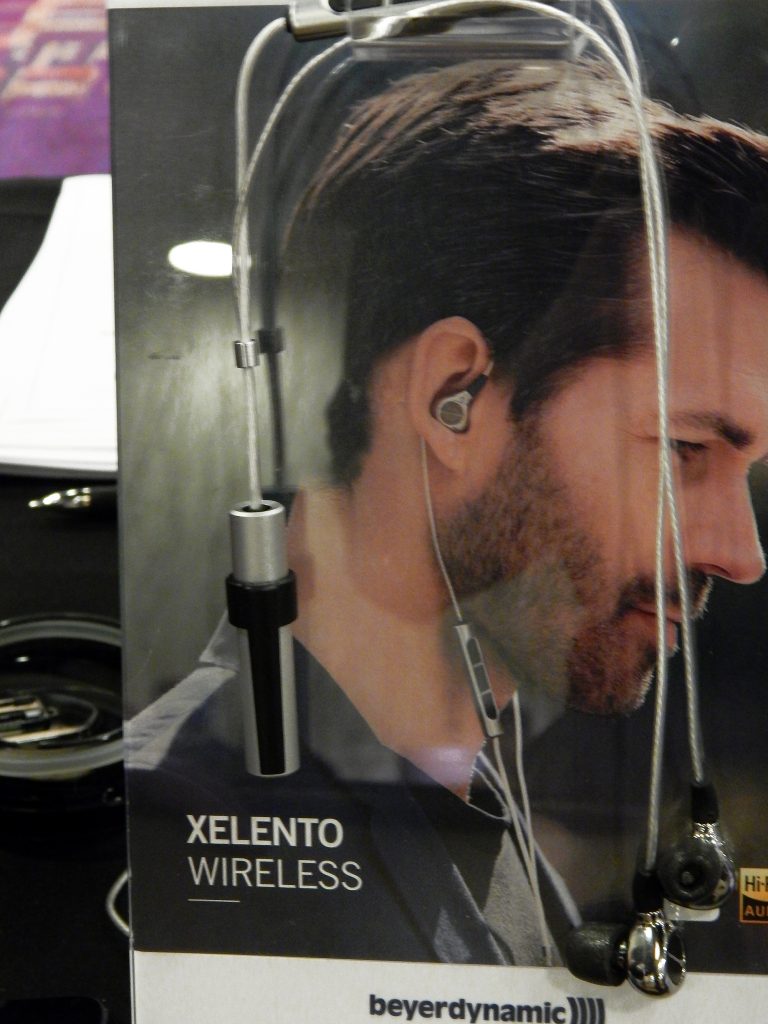 QUESTYLE AUDIO
Bruce Ball of Questyle Audio decided to take a different approach this year, rather than having a single booth or room, he partnered up with several other vendors and displayed his wares throughout the show. Of special interest was the Questyle Audio HB2 HiFi Hub ($549 USD) being shown by Moon Audio, a docking station for the amazing Questyle Audio QP2R Current Mode DAP ($1,299 USD) that provides SPDIF, analog and USB connections allowing you to use your QP2R as a Music Server or USB DAC for your home audio system. Also on display at Moon Audio was one of my two favorite DAC/Headphone Amplifier/Preamps (the other being the Schiit Lyr3), the Questyle Audio CMA 400i Current Mode DAC/Headphone Amplifier/Preamp ($799 USD).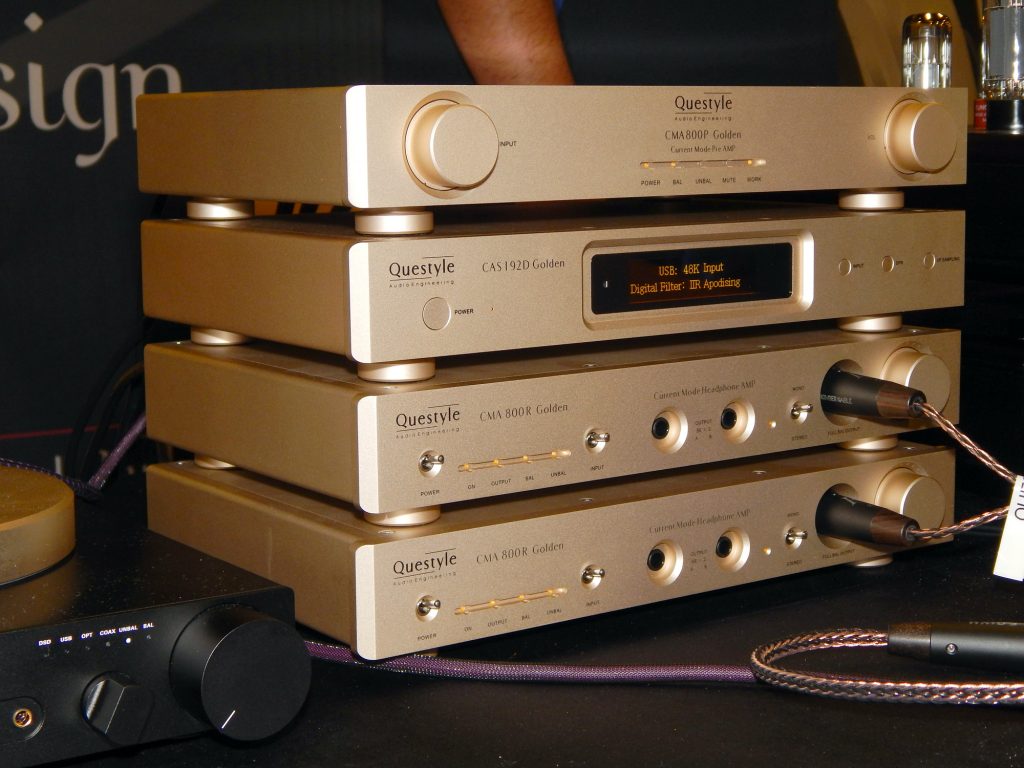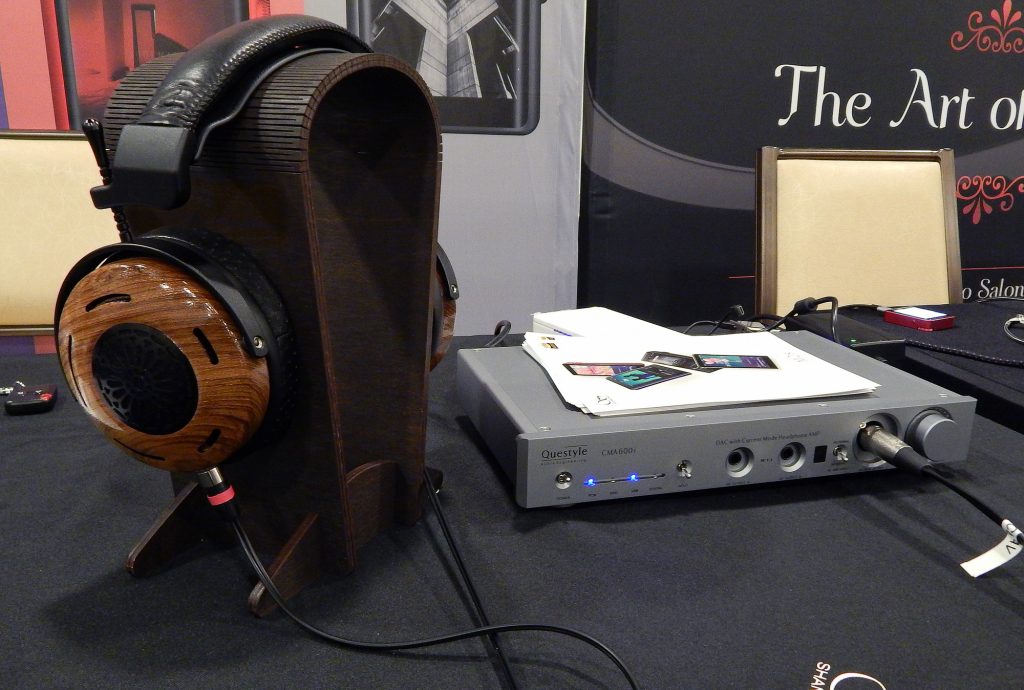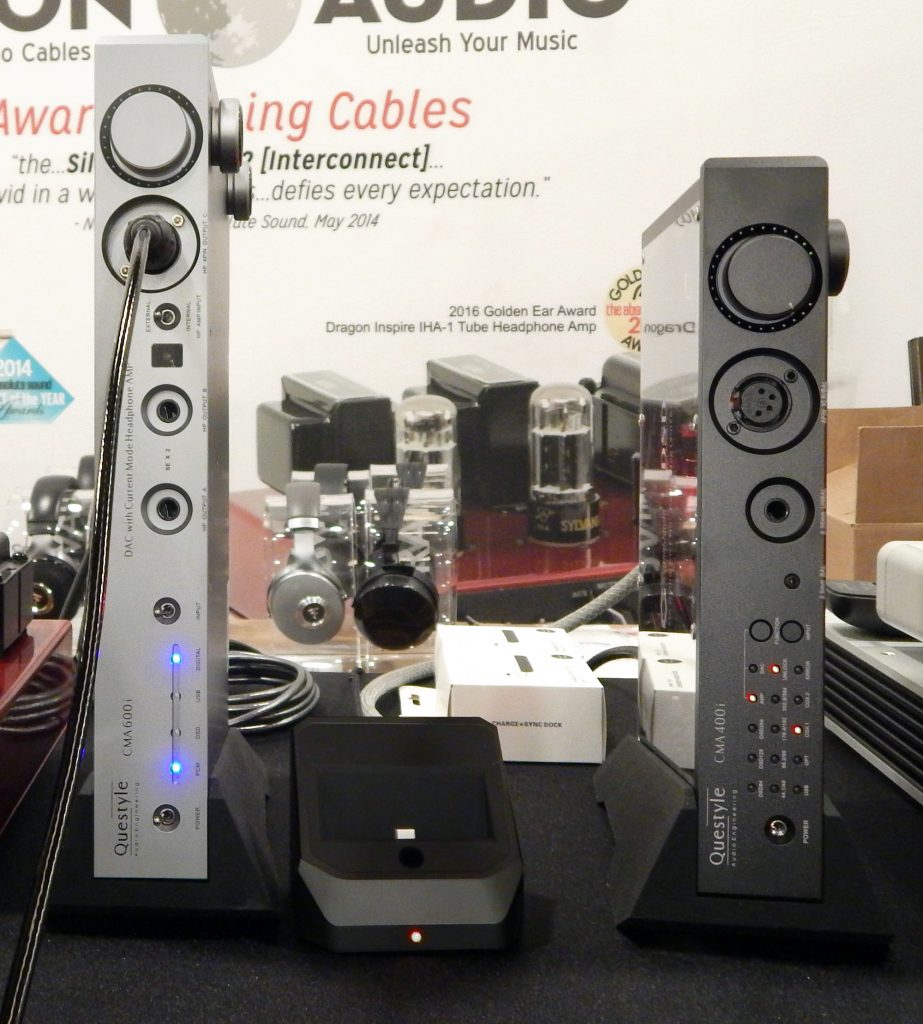 PSB/NAD
Paul Barton the man behind PSB Speakers and the designer of the NAD HP70 Wireless Active Noise Cancelling Headphones ($399 USD) is not afraid to share his passion for sound and traveled all the way from Canada just to be at CanJam SoCal 2018. One of the most amazing things about the PSB M4U8 Wireless Active Noise Cancelling Headphones ($399 USD) and its brother from another mother the NAD HP70 is that when you switch in and out of the ANC the sound of the music doesn't change. This is quite an accomplishment given the background noise that you are cutting out effects the tonal balance of the music in general. Though the sonic signature of the two headphones is different by design, both give excellent performance via aptX HD, and now you can get that performance in an IEM with the PSB M4U TW1 Bluetooth Earphones ($149 USD).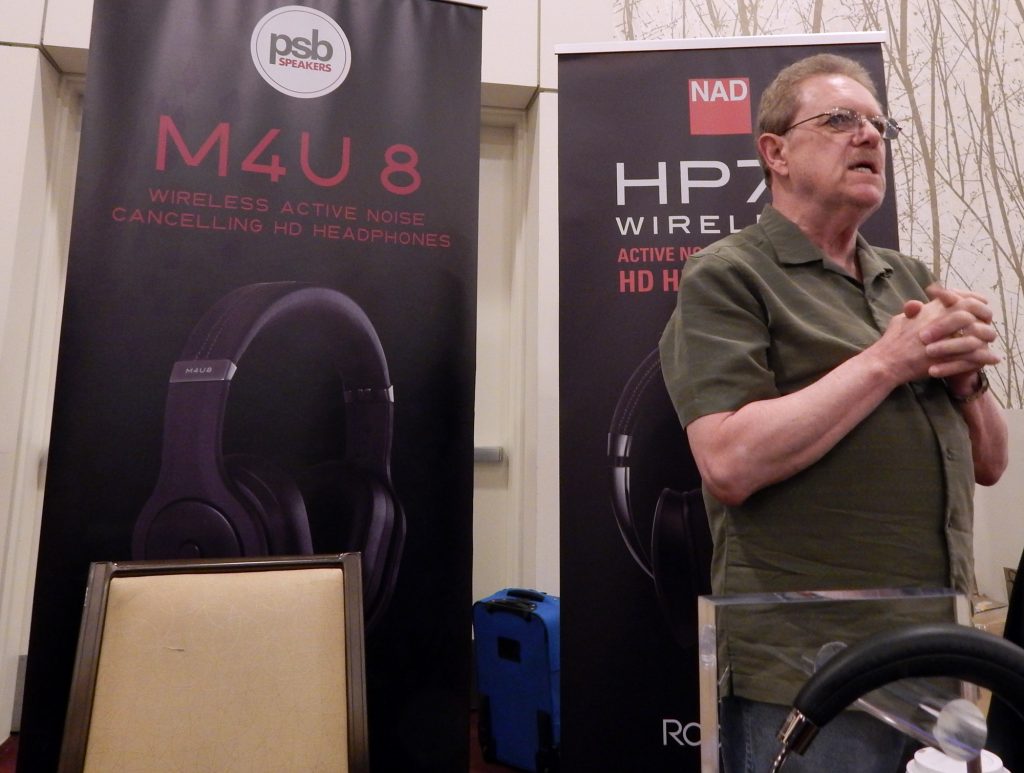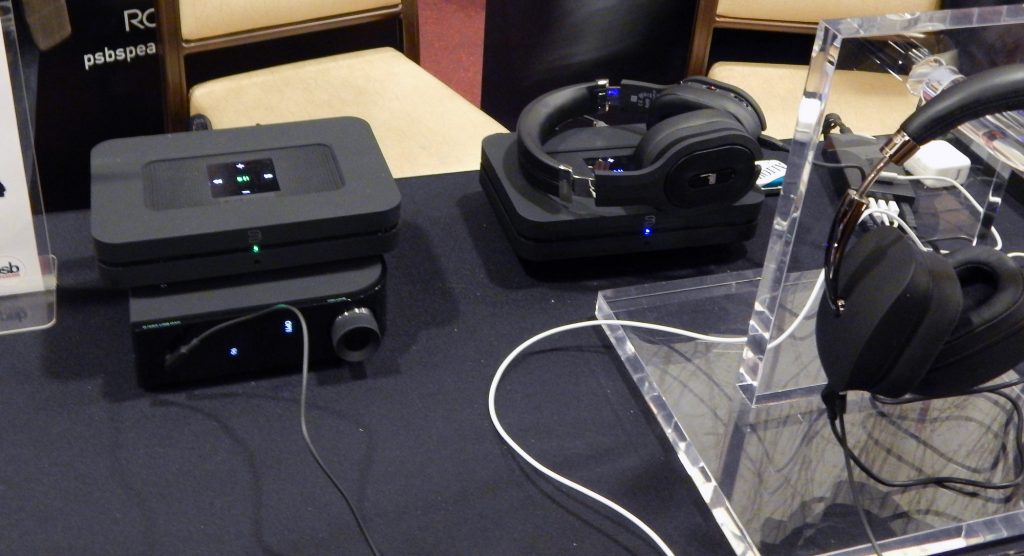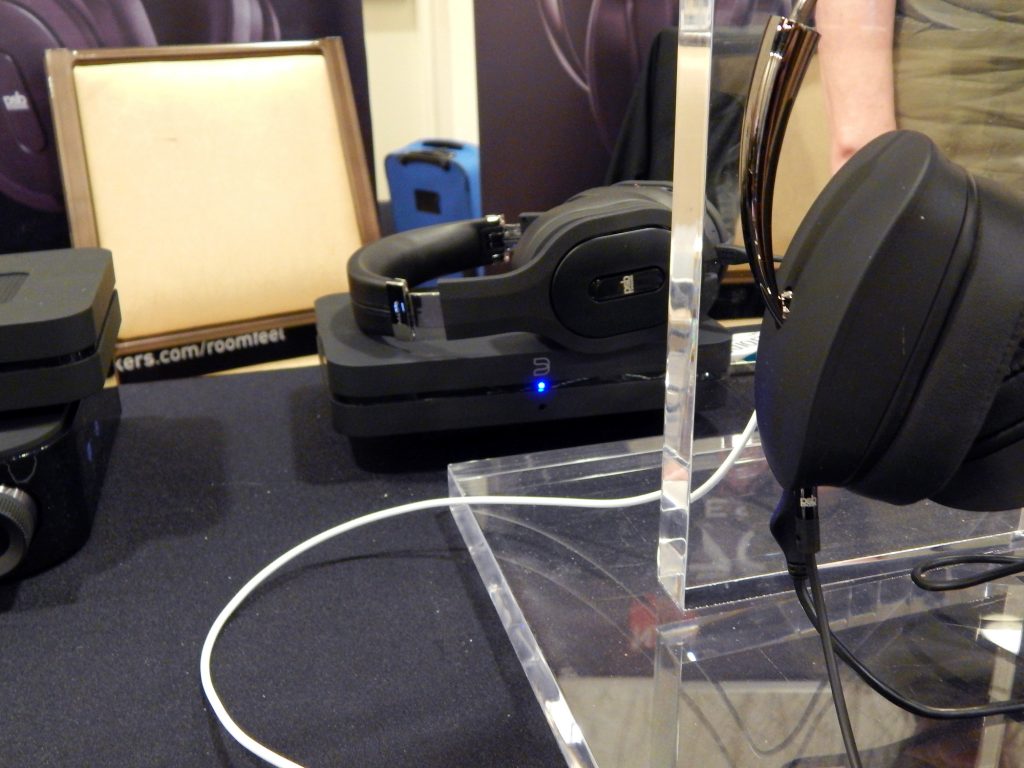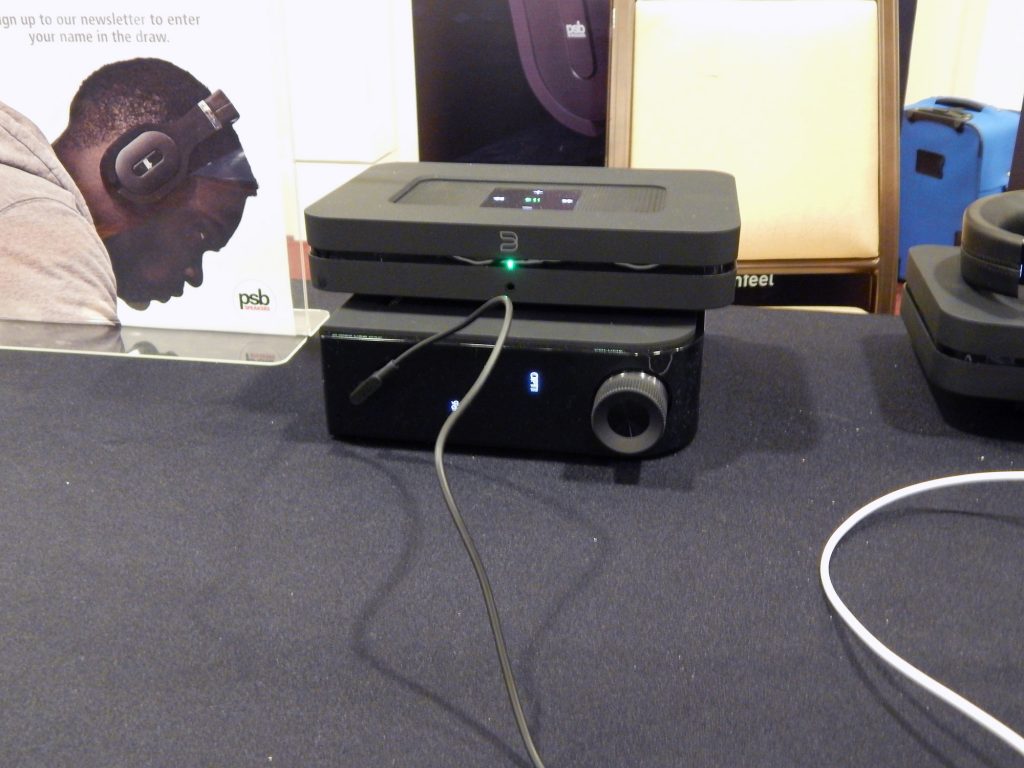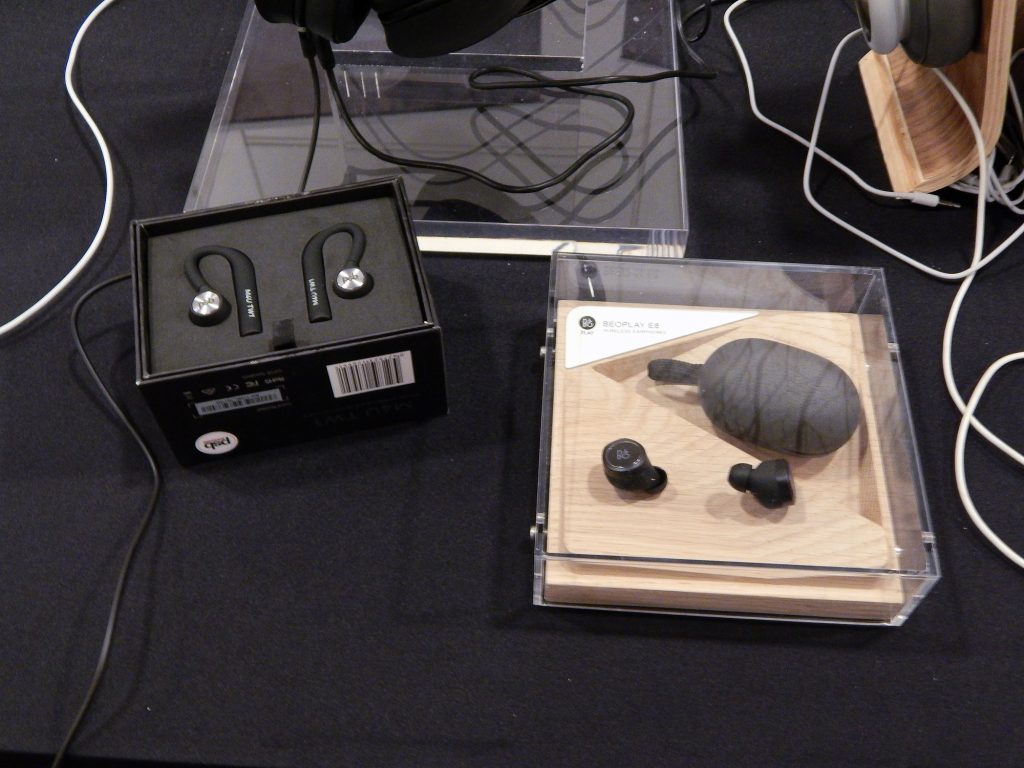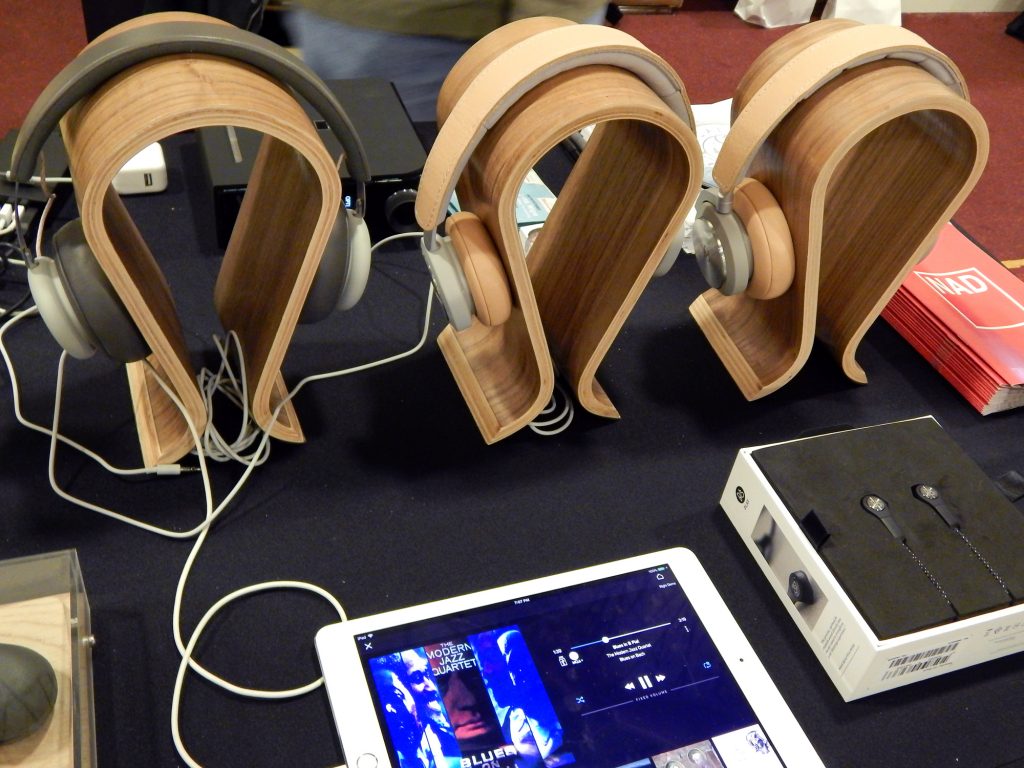 ASTELL&KERN
Astell&Kern were excited to present their new A&ultima SP1000 Onyx Black DAP – Limited Edition ($3,499 USD) a sexy addition to the spectacular SP1000 line, featuring an octa-core CPU and dual AK4497EQ DACs. They were also showing their ACRO L1000 DAC/Headphone Amplifier ($899 USD) and ACRO S1000 Loudspeakers ($999 USD).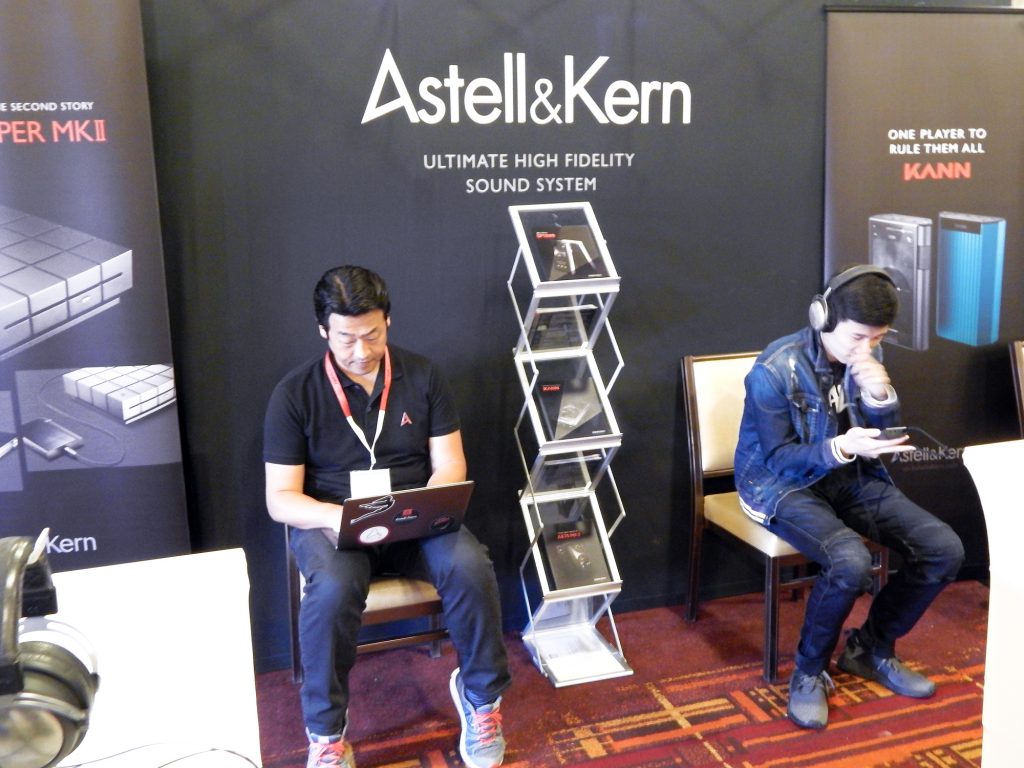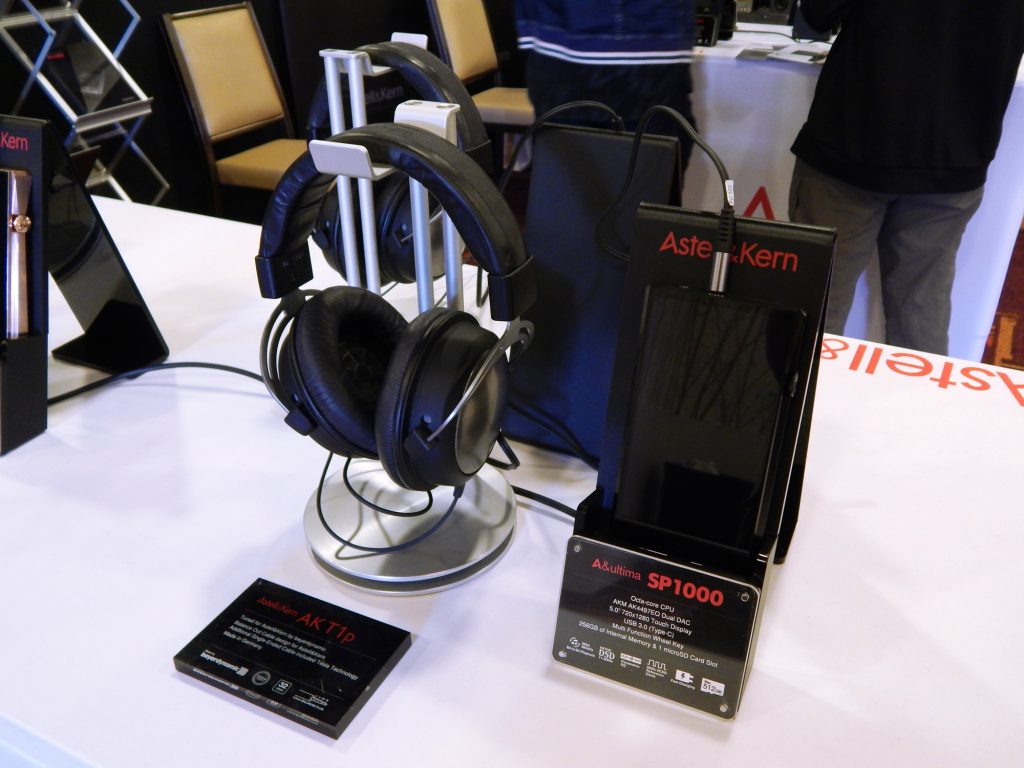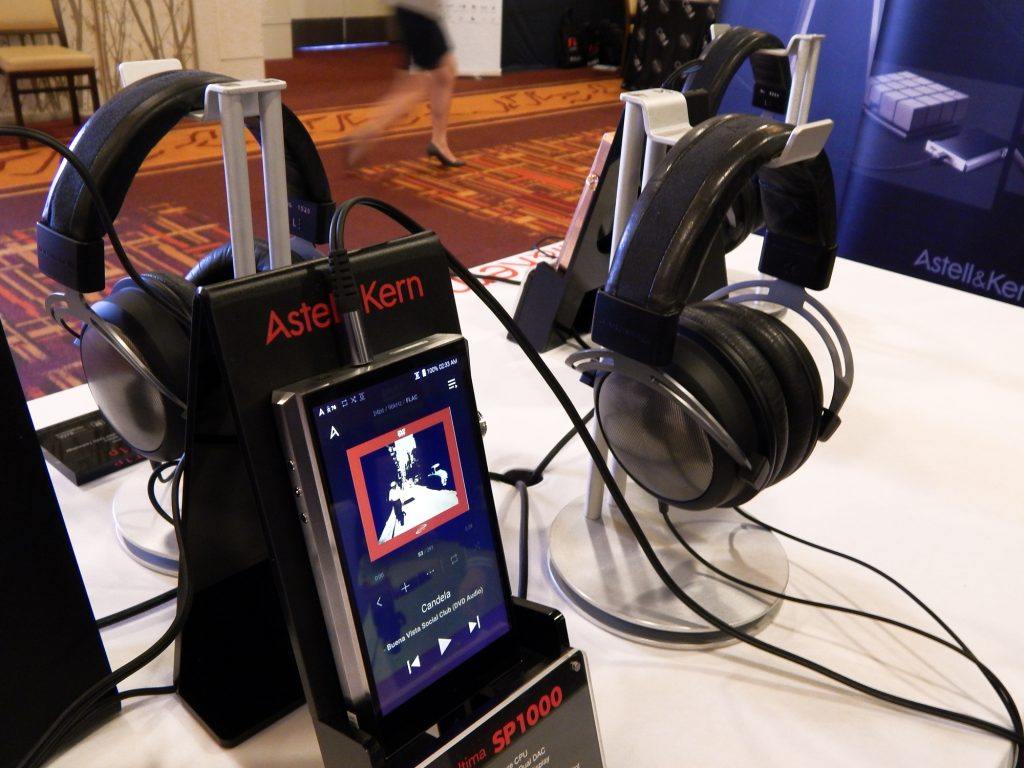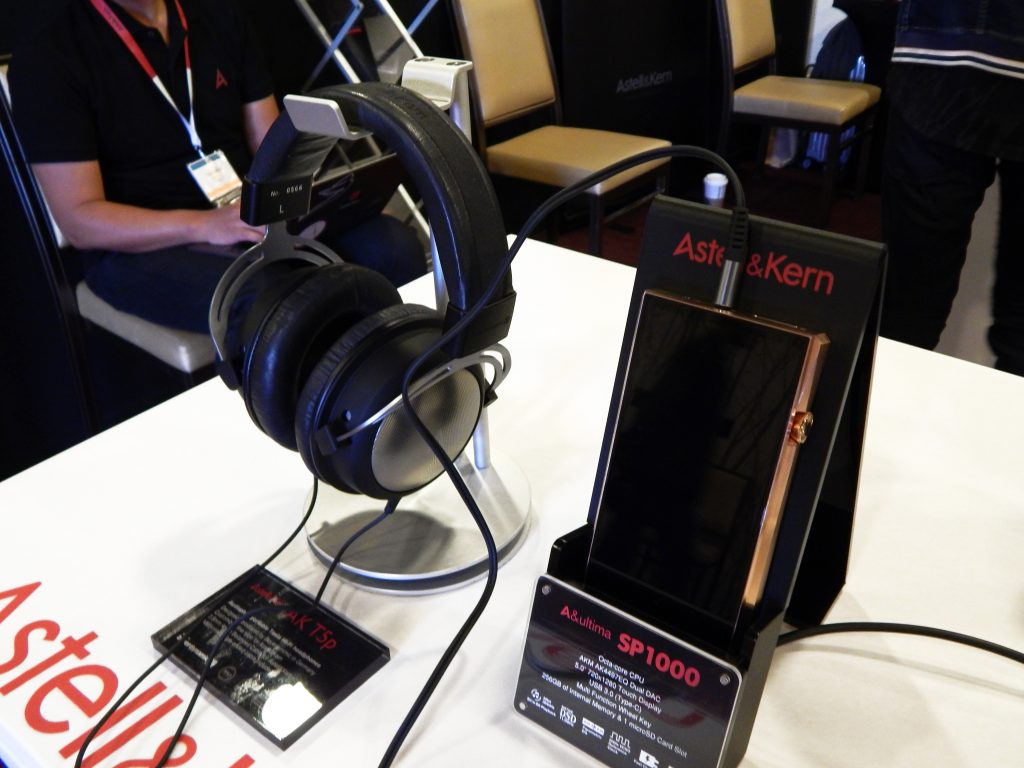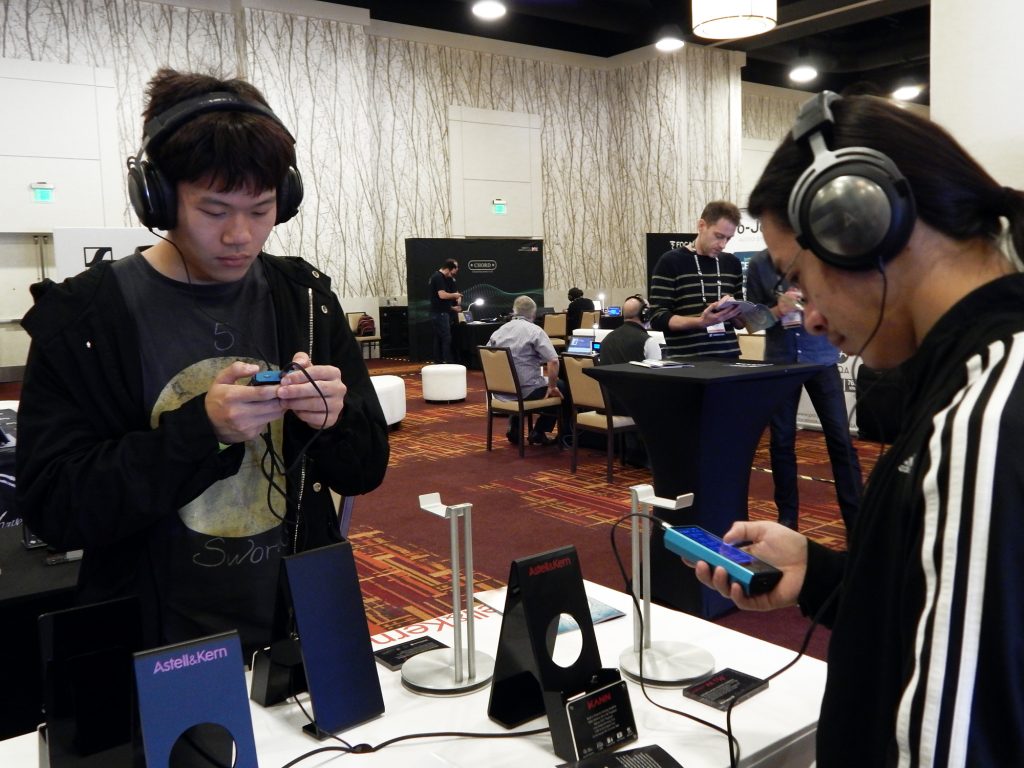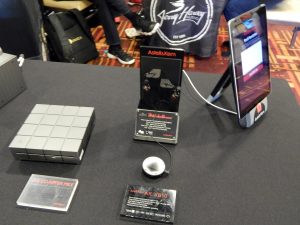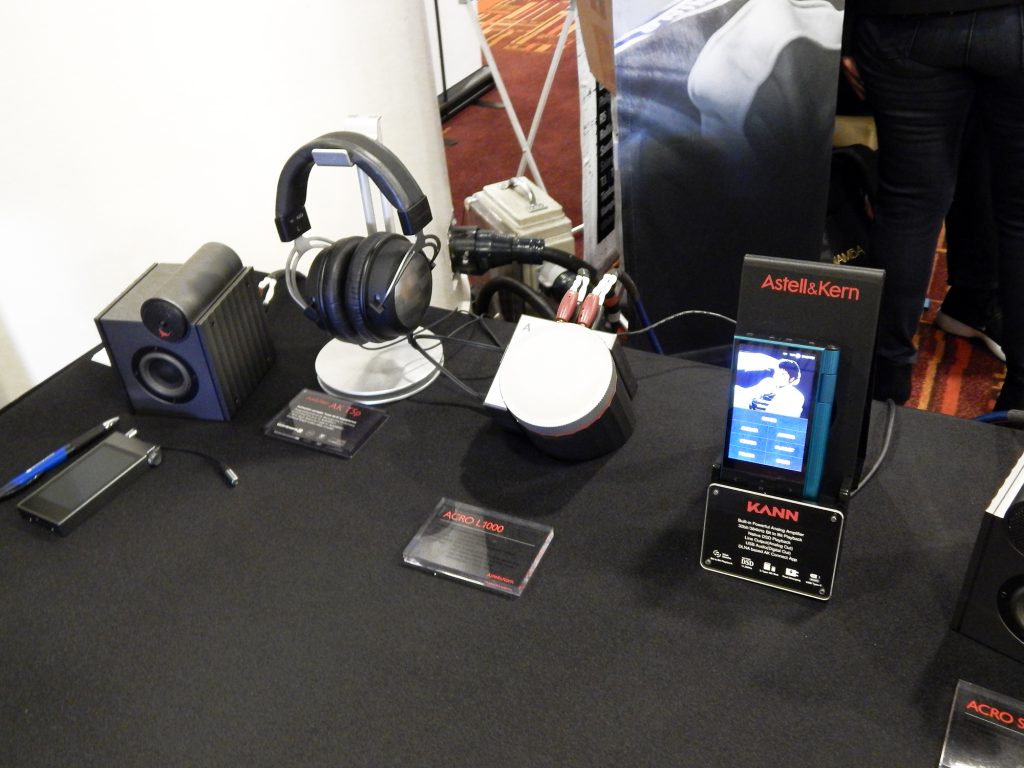 ULTRASONE
ULTRASONE with their patented S-Logic technology produce a unique three dimensional soundscape in their various headphones. The centerpiece of their display was the New ULTRASONE Edition 15 Open Back Reference Headphones ($2,999 USD), the first to offer Gold Titanium Compound (GTC) drivers and ULTRASONEs S-LogicEX. Also for your approval was the ULTRASONE NAOS DAC/Headphone Amplifier ($199 USD)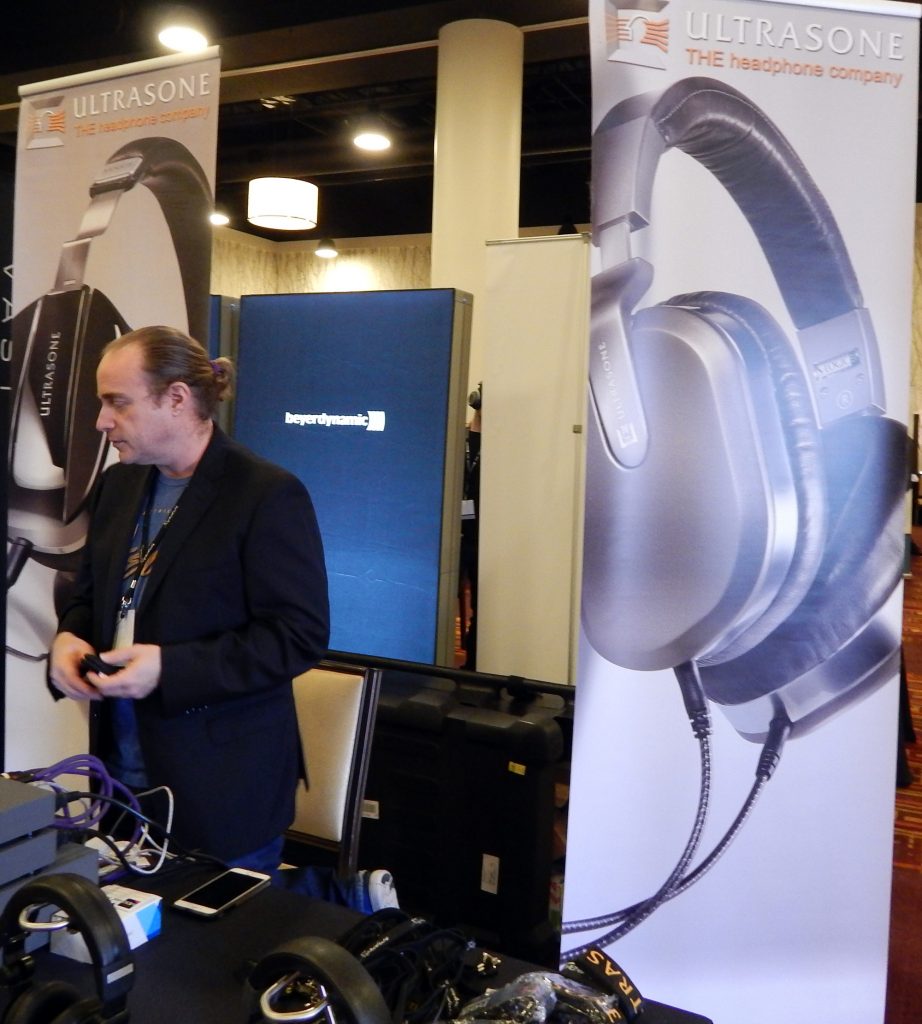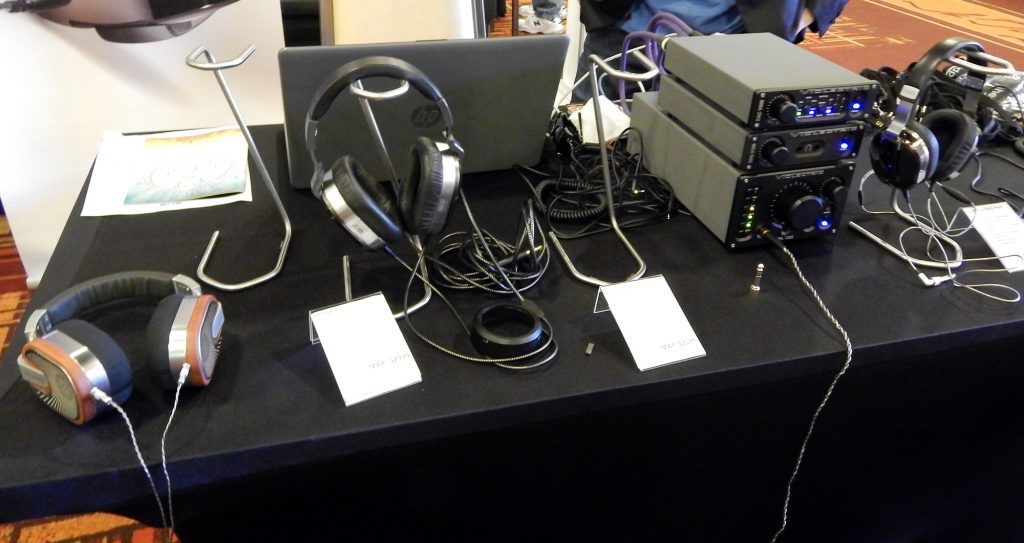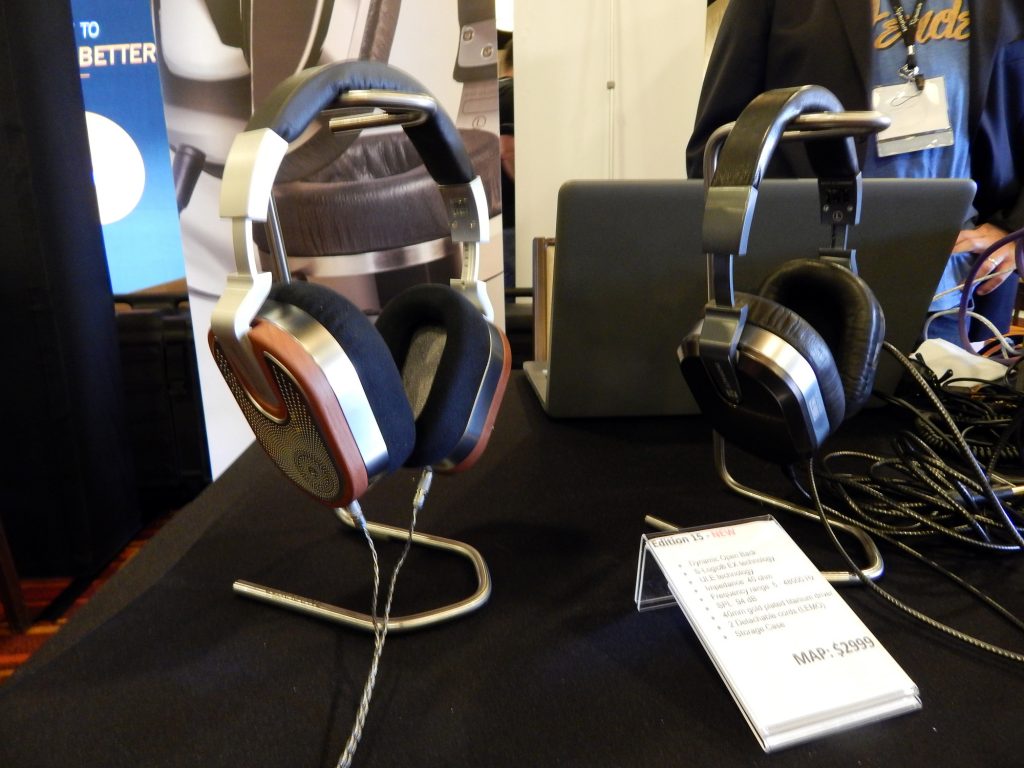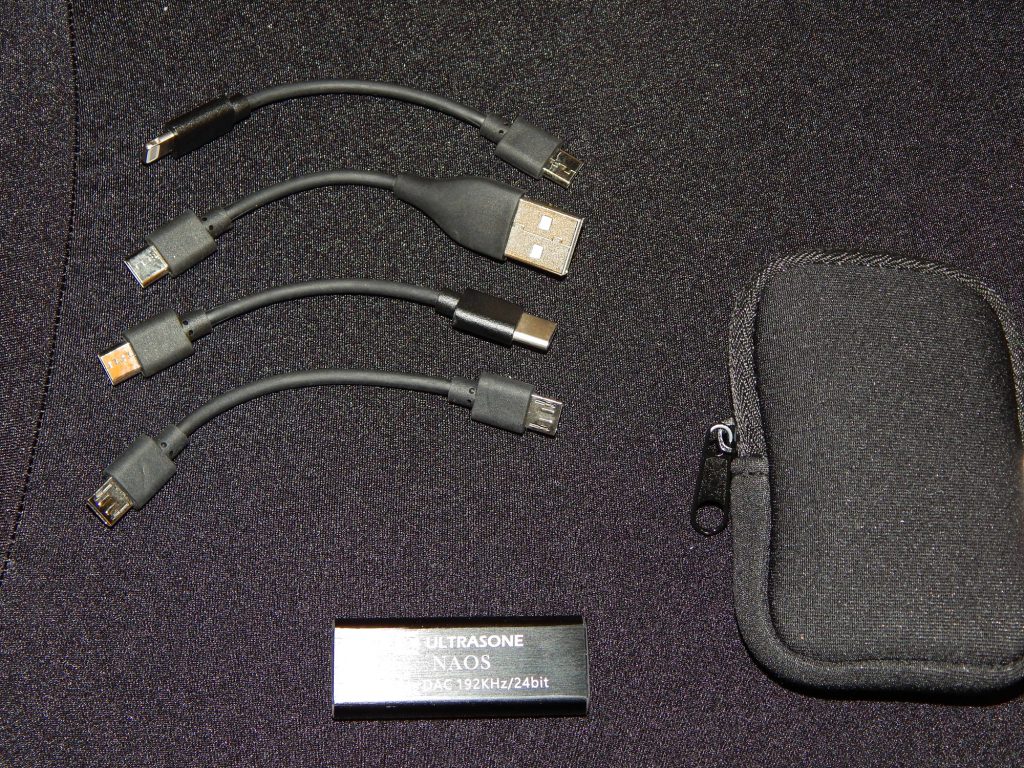 VAST AUDIO
I met with VAST Audio about three weeks ago at the Schiit Lyr 3 launch. Their goal is to create a device that can connect to any headphone that will track head movement and maintain a fixed soundstage, creating a more realistic musical experience. While this product is still in development it shows great promise, I was personally impressed that he took my observations to heart and improved the performance of his device since our first meeting.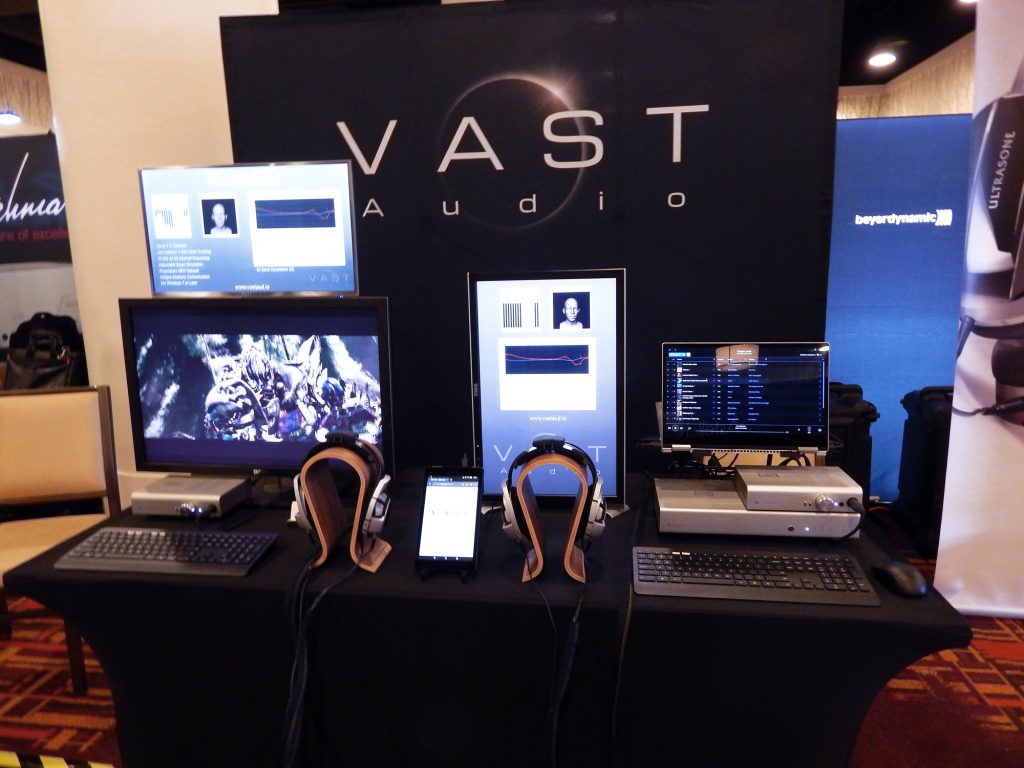 To be concluded. . .