Onwards to Part 5, we continue into Guru's coverage of Canjam Socal 2019!
HyperX
Starting off the second day, I met up with one of my interesting booths at this year's Canjam: It's HyperX! A company renowned for their gaming accessories and under memory giant Kingston, HyperX ships an insane amount of headphones per year and is a house brand at this point. I spoke with Mark where he showed me their latest Cloud Orbit ($299) and Cloud Orbit S ($329) gaming headphones produced in partnership and powered by Audeze. The regular Cloud Orbit is non-3D and does not physically contain the extra processing chip or sensor whereas the Cloud Orbit S does and allows for full head movement. These planar-magnetic headphones sound great and worked wonderfully at the show. A flip of the mic switch and I was off recording and testing audio on the demonstration laptops. Despite the noisy showroom, I was able to get quite clear audio of me speaking into the mic; Game on! We at Guru are excited at the possibilities that HyperX is bringing to the consumer retail market with audiophile planar magnetic drivers from Audeze. How cool is it to have enthusiast audiophile companies starting to show up at your local store! Whatever HyperX is cooking up in the future, we want to know.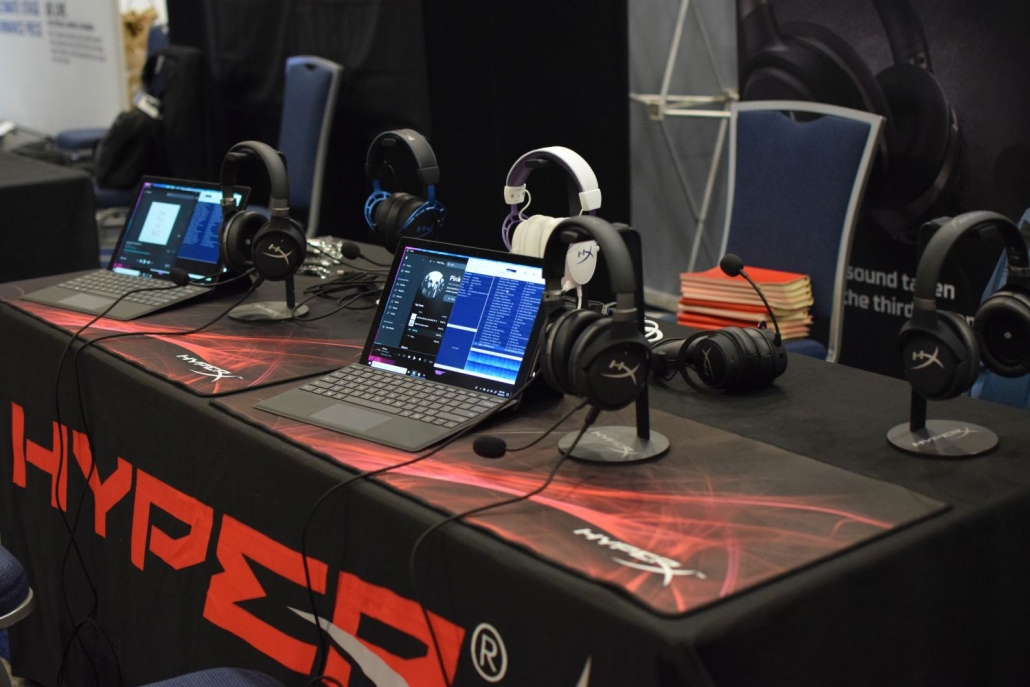 Audio-Technica
Japanese giant, Audio-Technica is at this show and ready to rumble. At the booth, I was met with a mixer with all the headphones plugged into the same source so quick A/B testing could be performed while keeping conditions of music, amplifier, and DAC constant throughout. On the table, I gave quick listens to the ATH-ADX5000 ($1999), ATH-AP2000Ti ($1250), MSR7B ($249), and ATH M50X ($199). It's been years since I last heard the M50X – I was one of the first audiophile reviewers of this product – and it reminded me of how much of a damn good value it was.
My takeaway at the booth was that literally, everything sounded good. I enjoyed them all and could tell care was placed into every one of them from a tuning perspective, to give legitimately good and pleasing sound to its listener; I typically find at least one or more un-agreeable things (to me) at least at a manufacturers table.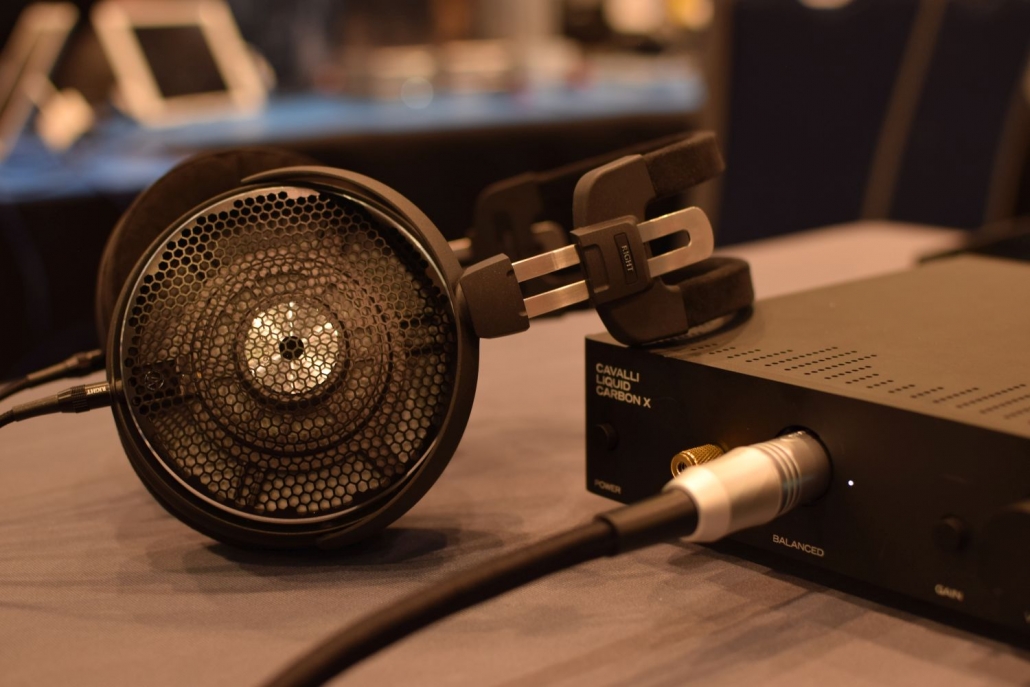 beyerdynamic
Considering I was walking the entire show with beyer's new Lagoon ANC headphones while wearing their branded string backpack, it should come to no surprise that yes, beyerdynamic was a favorite of mine at the show. Peter and Angela were both incredibly welcoming and helpful to me and other attendees at the show. The massive array of professionally lined equipment should also clue you in to the care placed in making sure the stuff people wanted to hear…were heard. The new stars that beyerdynamic had at the show were the Lagoon ANC portable headphones I was wearing (arriving in USA market now at $399) and the Xelento Wireless ($1199) headphones. I wore the Lagoon ANC to and from my trip on the plane and holy crap was it godly to have; I don't think I would have made it without them. The majority of ambient rumble and airplane bustle was eliminated leaving me the sweet sound of the Lagoons to smother me into sleep. Best feature about them? The ANC doesn't change the sound signature at all. Yep, beyer has done it and dare I say near perfected it. Great care has been taken to leave the sound presentation exactly as it is with ANC Off…even when ANC is turned on. Wow, I'll be reviewing this so please look forward to our review when it is up.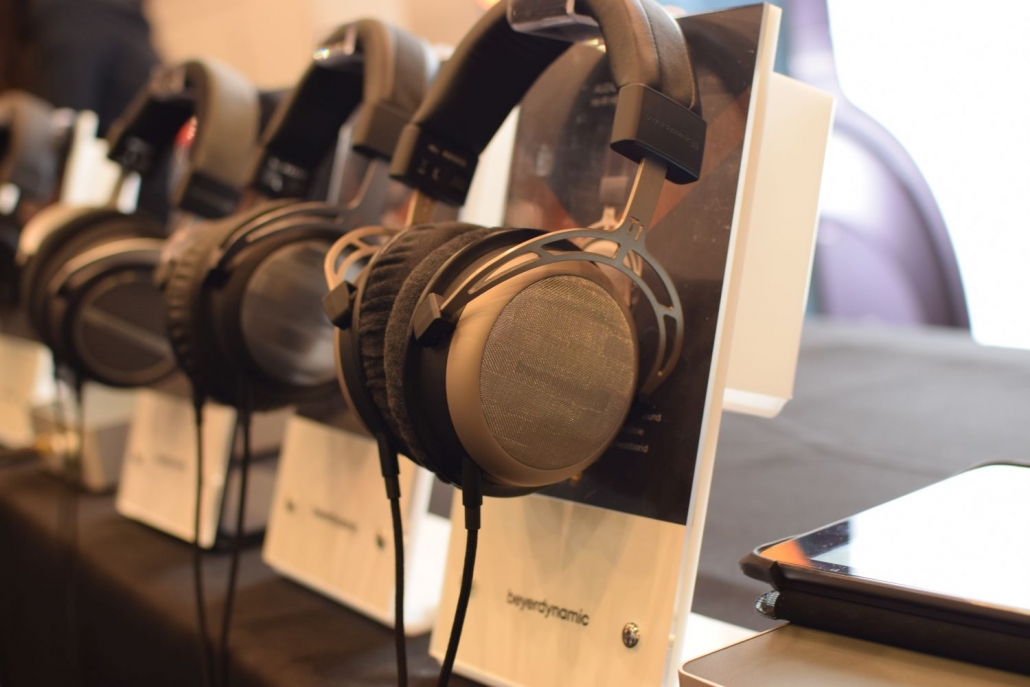 Cardas Cables
Our friends at Cardas showed off their Parsac headphone cable this time. These start at $220 and are a very affordable way for users to get into high-end audio. These cables use four 23.5 AWG Cardas Golden Section Conductors and are Grade 1 Copper, Fully shielded and have a lifetime warranty. If you want, XLR sizes are available with compatibility for most headphones.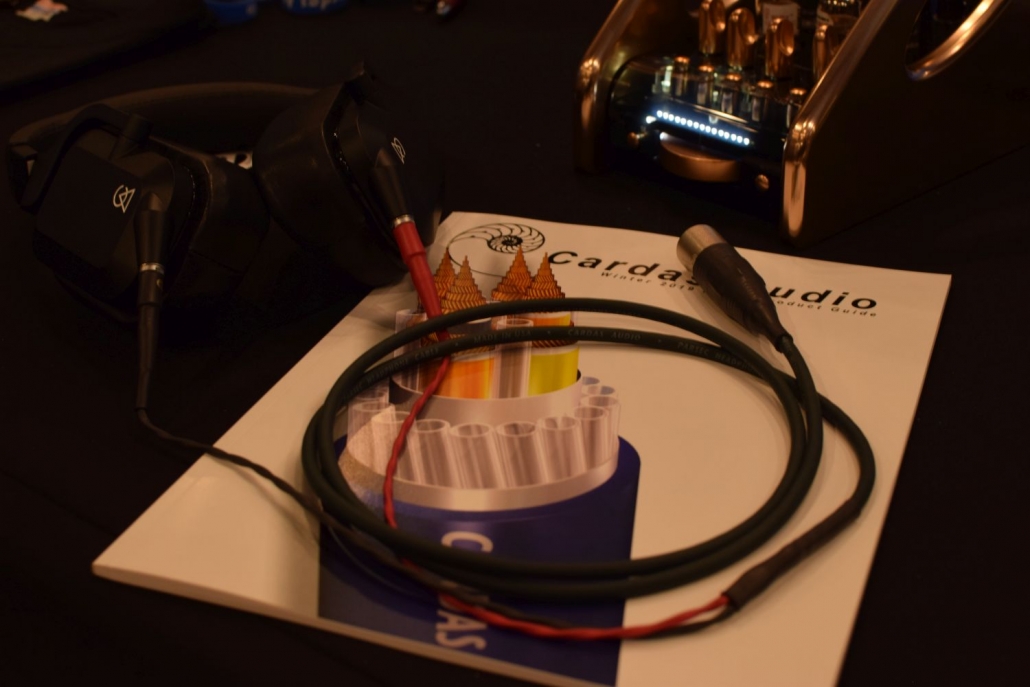 Astell & Kern
Two nifty products caught my attention at the show (or maybe it was the huge posters behind them). We have the SP2000 ($3500) DAP and KAHN Cube ($1500) as the most interesting things at their booths. Jason walked me through their products and let me know that the SP2000 is arriving Mid August and will be replacing the SP1000. It has Dual flagship AKM AK4499EQ DACs, offers 32/768 bit to bit playback, Native DSD512 Support, 512GB internal storage, dual-band Wifi for less interference, a 5″ HD panel and an 8 Core CPU. Wow, this thing is quite packed. My favorite color option would have to be the copper, its the definition of majestic.
Next up, the KAHN Cube certainly caHn (pun intended) shock attendees that see it. There's a reason it's called the Cube; it's thick and looks like it packs a wallop. It's due to ship early August 2019 and should be in viewers hands soon. This device opts for dual ESS ES9038PRO DACs, a quad-core CPU, internal 128GB of storage, and 32/384 bit to bit playback with Native DSD256 Support. A small step down compared to the SP2000 but the massive power output this cube can generate will be more than enough to power even the most needy planar magnetic headphones. No more need for DAPs with a rubber band strapping a more powerful amp on the back, this is everything you need and it certainly caHn step up to the plate.
Ultimate Ears
Scanning technology! And lots of it. Happening upon UE's booth was like happening upon a movie set. Lots of lights, gizmos, and wands, and getting gizmos put here and there. But in reality, it's UE's new scanning technology that allows them to recreate the ear canal in 3D, instead of the traditional filling; Cool beans! This time, the star of the show is their new UE Lives ($2199 available in Universal and Custom) which are tuned for musicians to use on stage. It's got great instrument separation and mid-range sparkle and is more focused on each individual musician hearing themselves. My takeaway from this was that the UE Lives were 'definitely made for real musicians to use' which was cool to see and get a new take on how IEMs are used in the world. Michaele, the brand specialist at UE, helped walk me through all my questions and was exceptionally helpful and kind during. We'll definitely be stopping by for more UE goodness next time as well.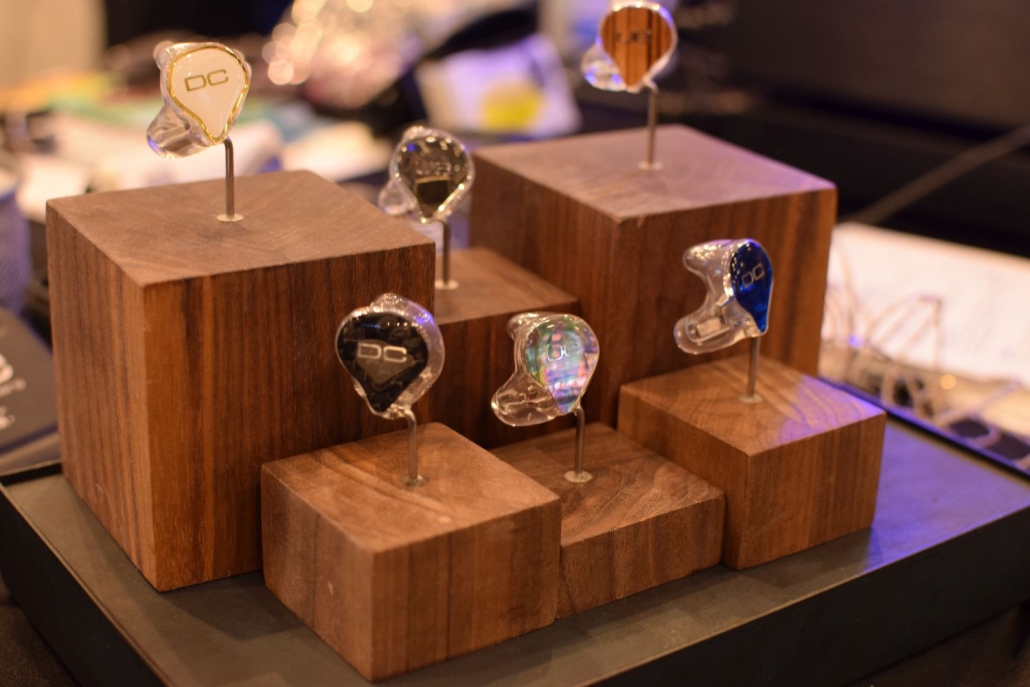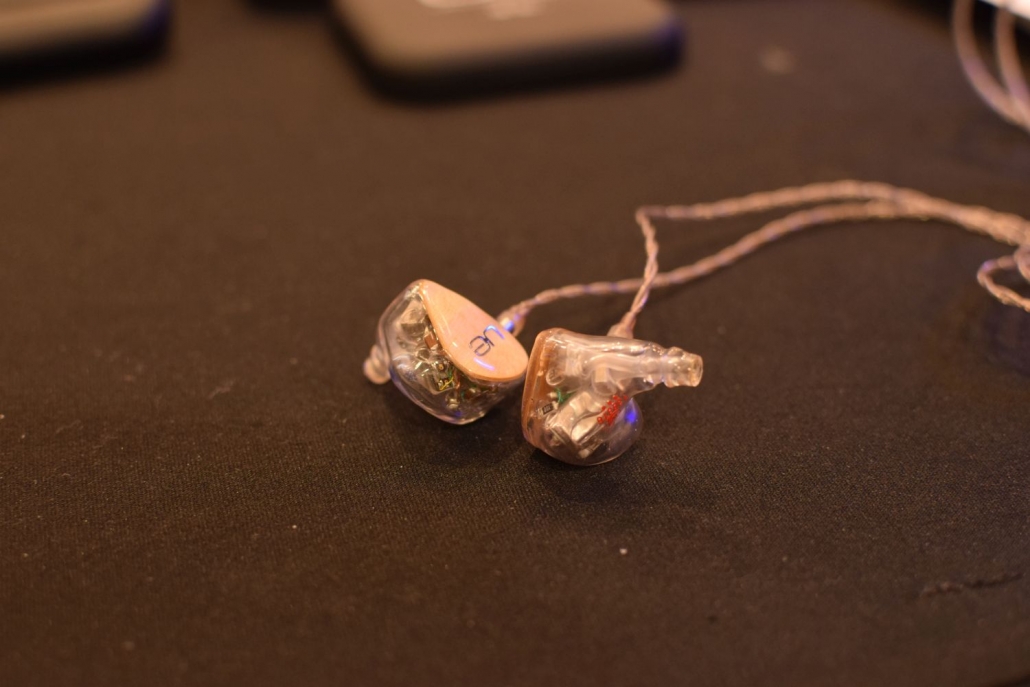 Project Audio
Project Audio is coming in hot with an award-winning miniature audio interface in the form of their Pre Box S2 Digital ($399). It's small, the size of a sunglasses case but packs serious firepower in the form of a dual mono configuration with "highest class D/A converters" employing the ESS9038Q2M and supports DSD512 and PCM up to 32/768! With it feeding 68mW into 32 Ohms, it also has enough power for most headphones on the market. Project Audio had the Hifiman Sundaras plugged in at the show and they were driven fine by this mighty box. The staff there noted to me that many of them simply use this one single box as their full semi-portable desktop setup. Just plug a headphone in and you're ready to rock! If you want more bells and whistles, step up to the DAC Box DS2 Ultra ($699) which opts for the AK4490 DAC and a more impressive circuitry inside. This unit foregoes the headphone jack and is a pure DAC however.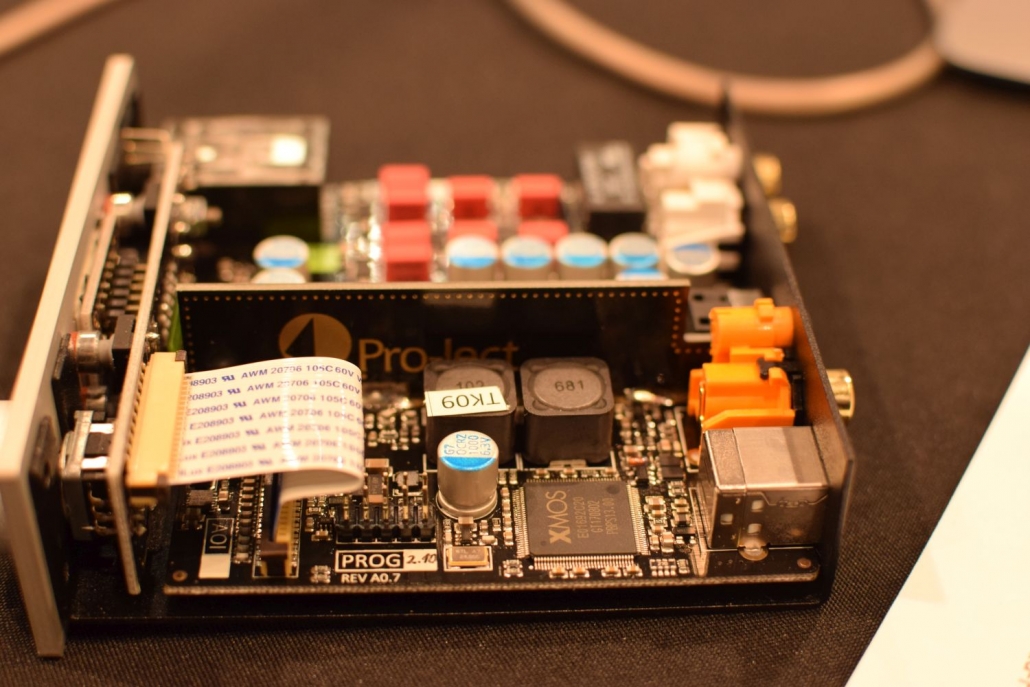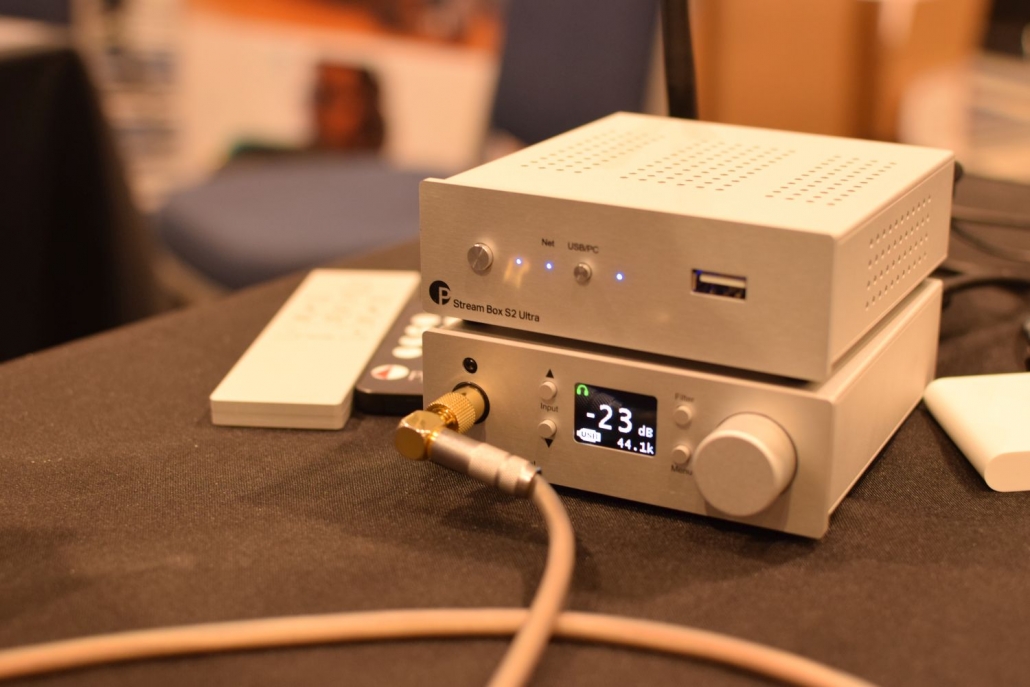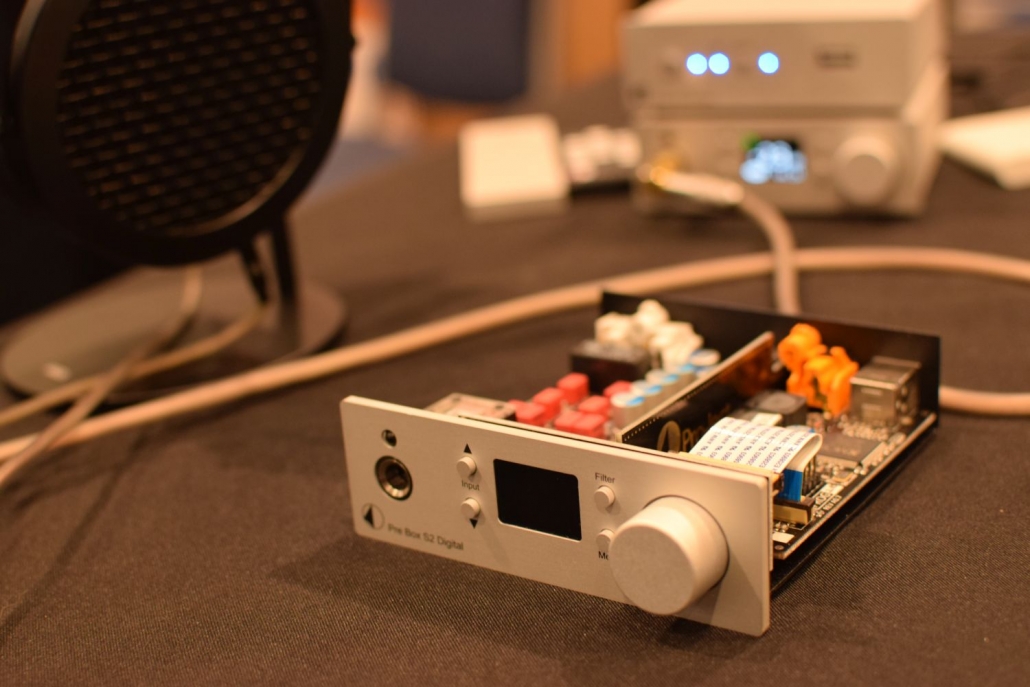 JH Audio
Last up is Jerry Harvey Audio which is known for their CIEMs and impressive style. Speaking to Doug, he noted that their main show-point this time was not a new product but feature; wood earpieces! They are allowing hand-carved, solid piece wood to be added to almost any CIEM you can think of and boy did they look gorgeous. Pricing is approximately $1k USD. For more information on this, you can give JH Audio a holler and they can point you in the right direction.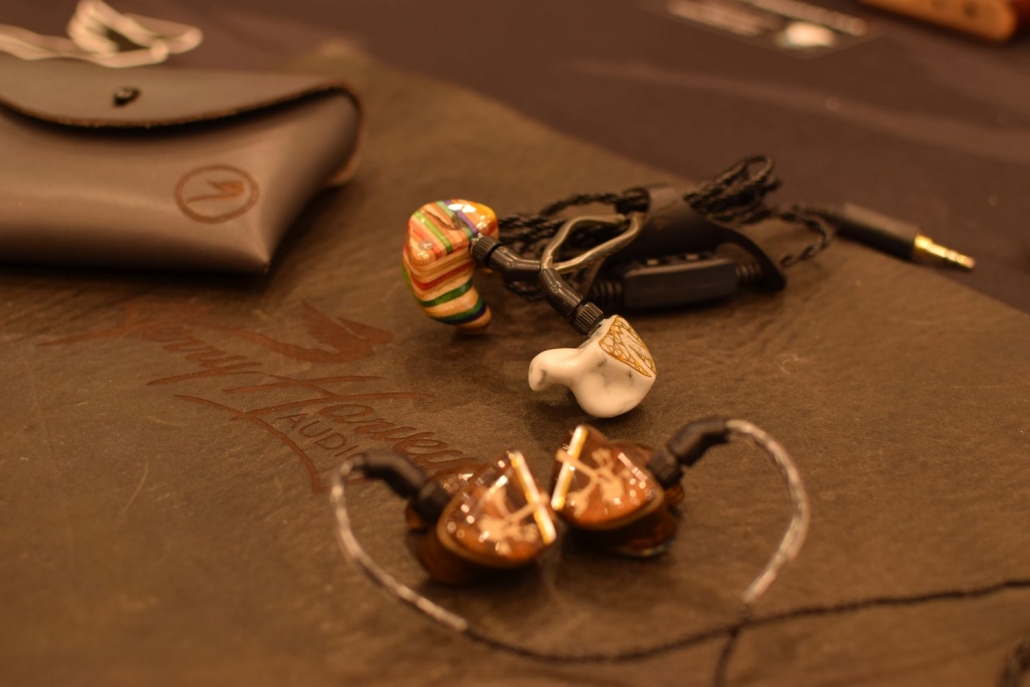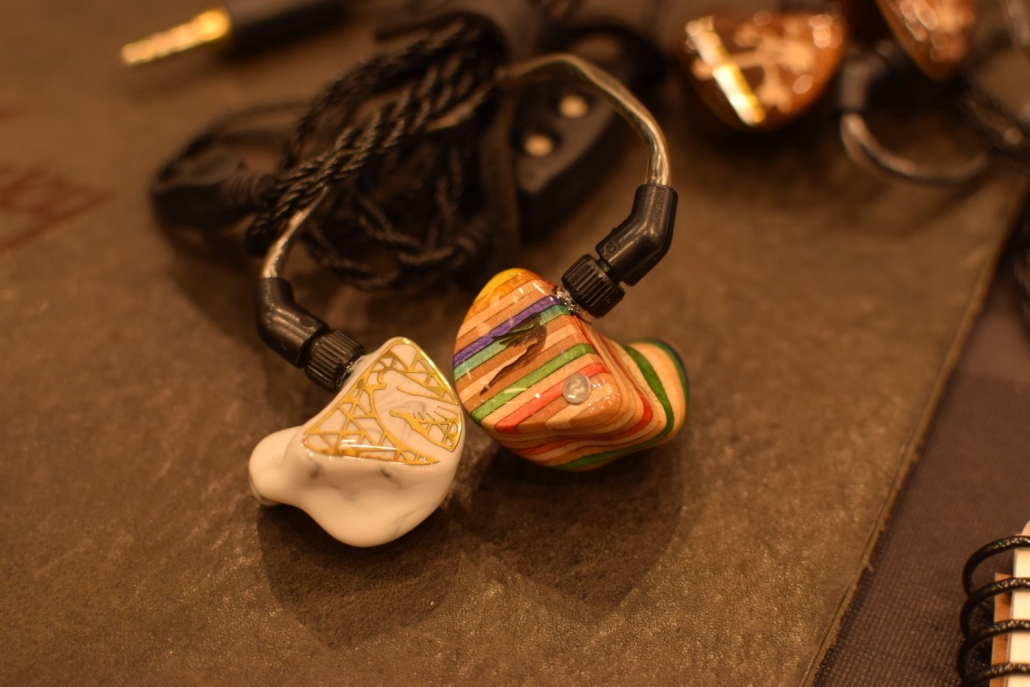 The next part will be Guru's final coverage of Canjam Socal 2019 with Frank! Please look forward to it.