CamJam SoCal 2021 was a hoot as they say, and I'd like to once again thank Ethan and Jude, and the gang for making the best of a difficult situation and making the show a spectacular success. So without further ado, I'll move on to the conclusion of my and Headphone.Guru's coverage of CamJam SoCal 2021.
64 Audio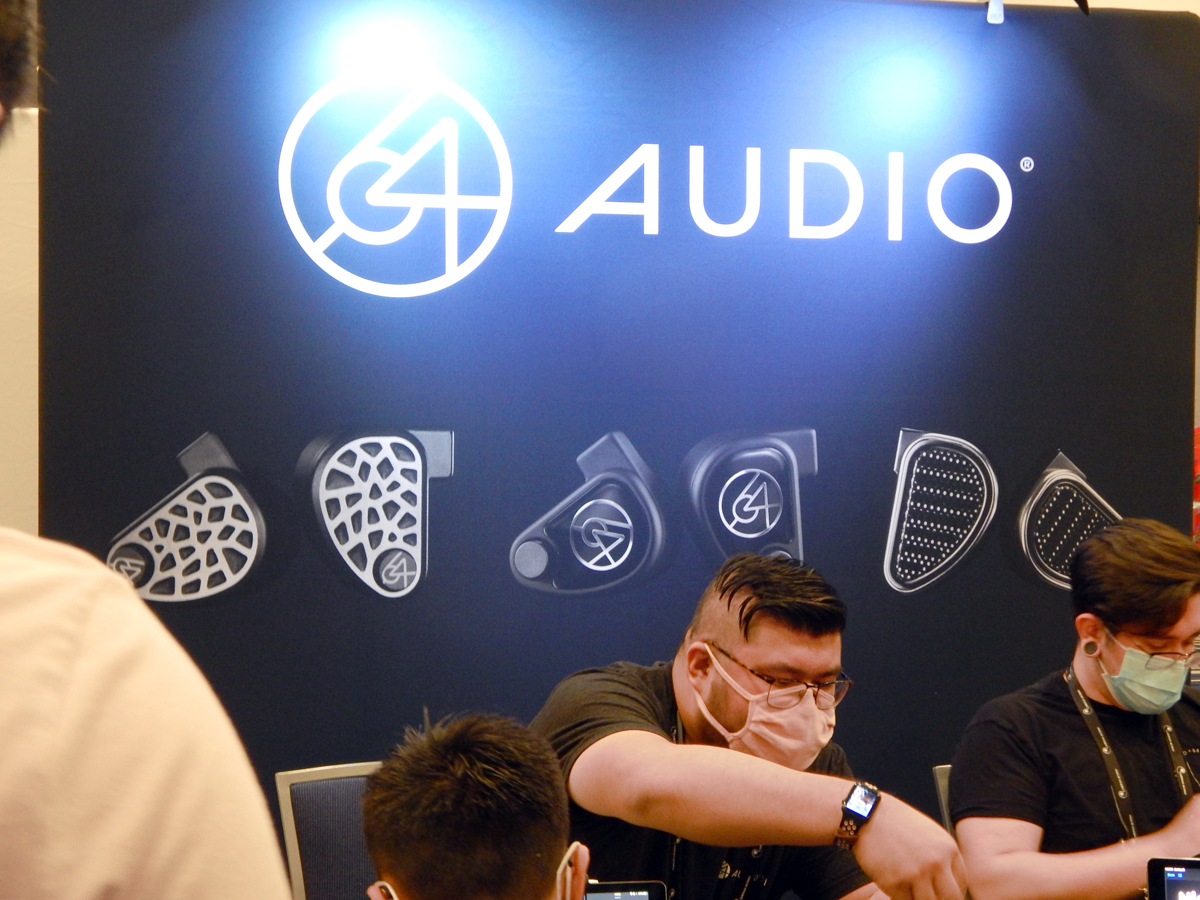 Continuing on I came to 64 Audio who were highlighting their latest creation the Duo Universal In-Ear Monitor ($1,199) a Dual Driver Hybrid (Dynamic/BA) UIEM which features their complete Tia (Tubeless In-Ear Audio) System (comprised of three elements: open balanced armature drivers, a single-bore design, and acoustic chambers), Apex Core (Air Pressure Exchange, a pneumatically interactive vent that releases air pressure in a sealed ear canal which alleviates listener fatigue and opens the soundstage), Wave Sync (a type of "all-pass" filter that allows for a crossover that corrects for time without changing the physical distance), and LID (Linear Impedance Design which makes them easier to drive).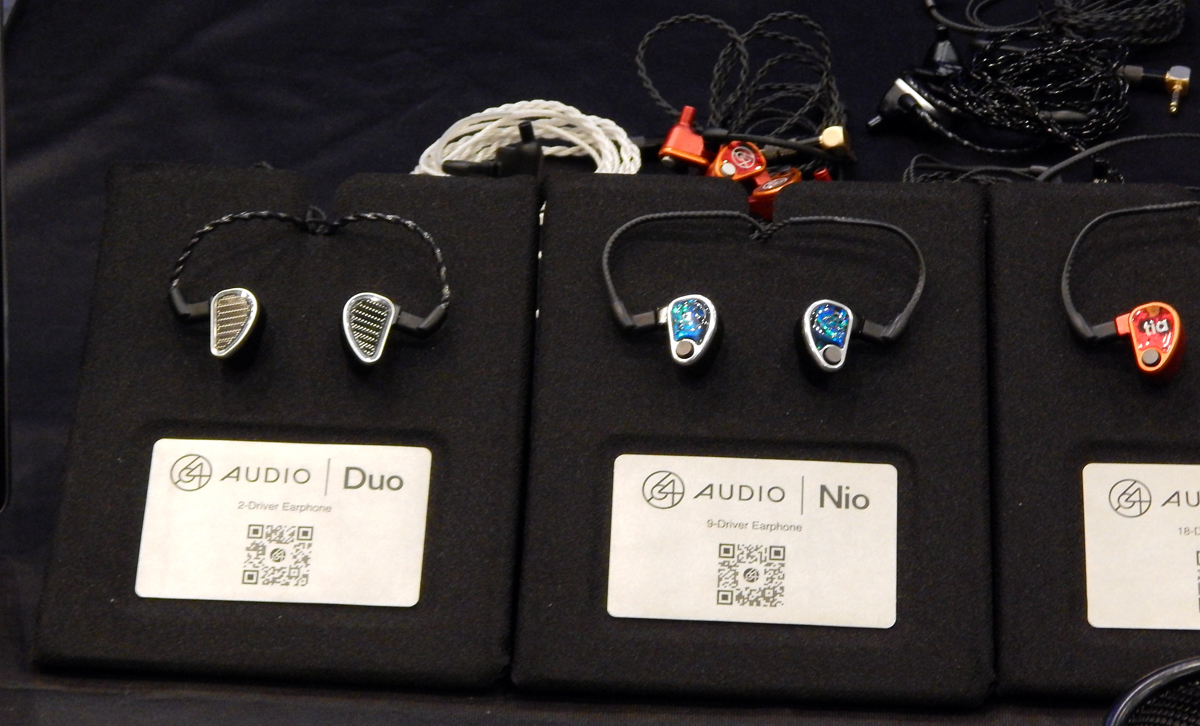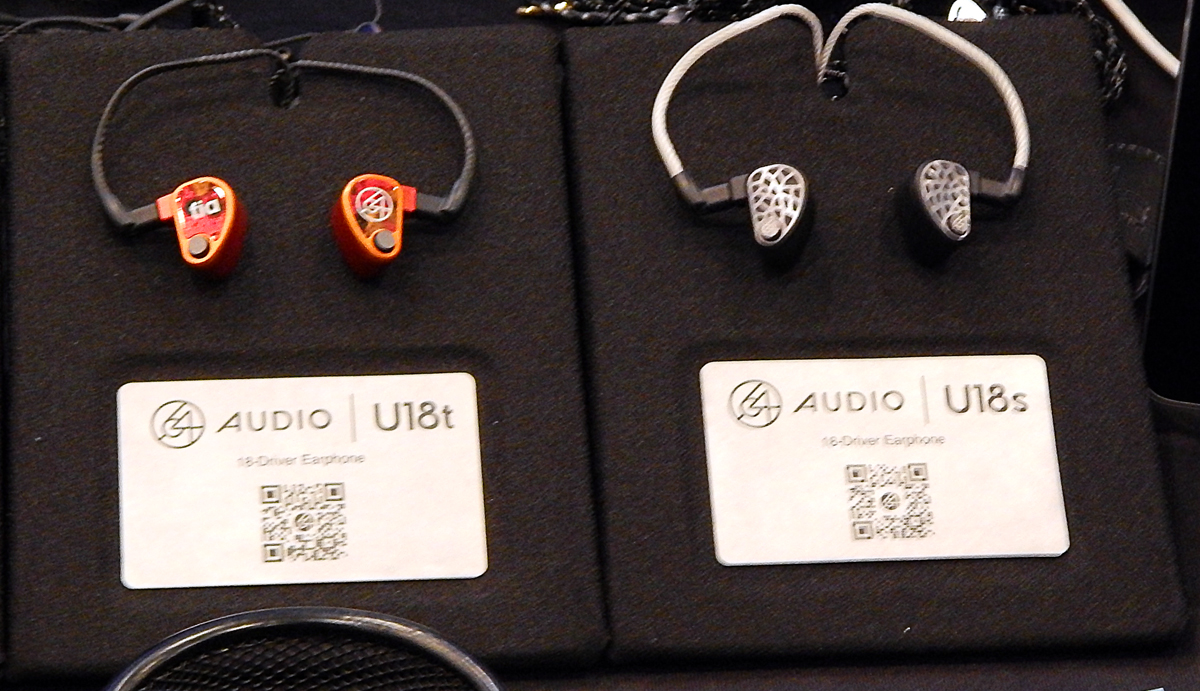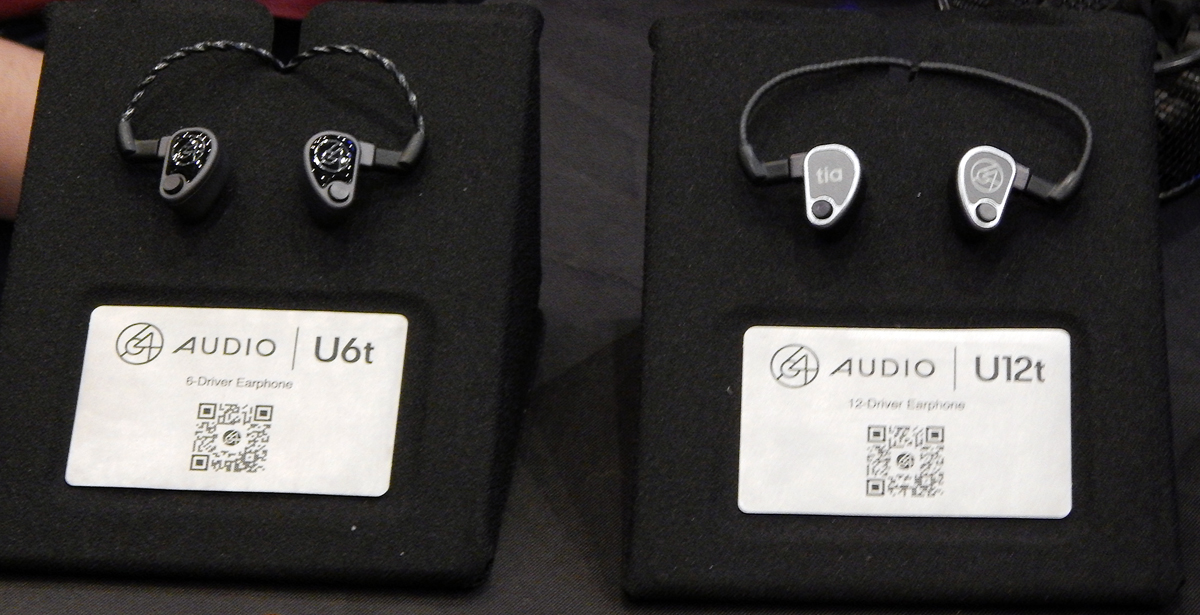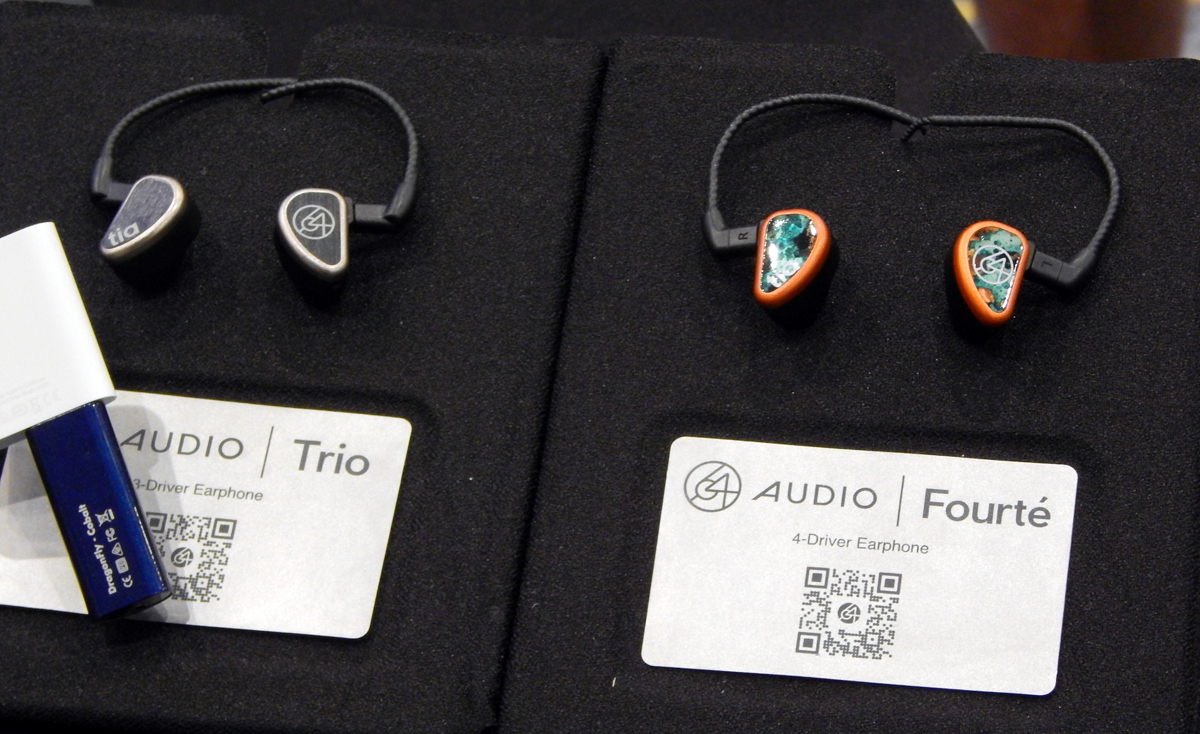 Noble Audio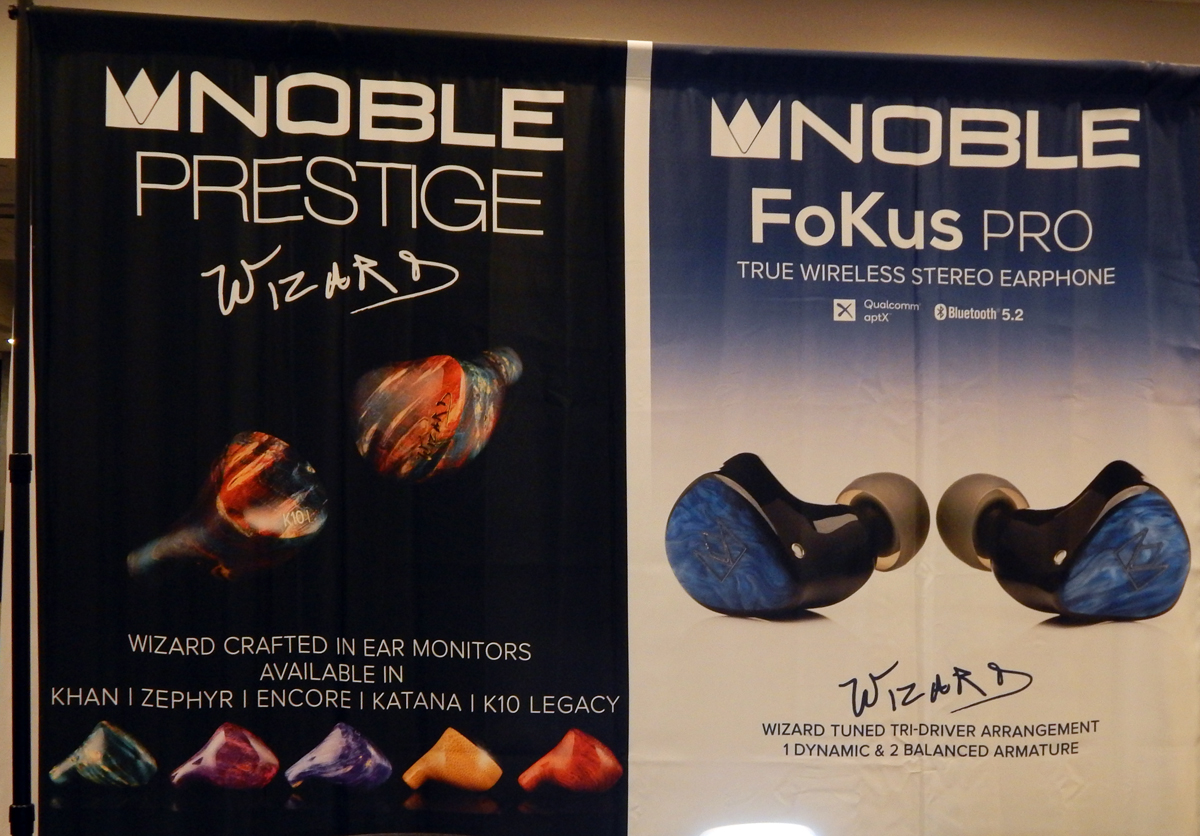 It is no secret that Noble Audio is my favorite In-Ear Monitor manufacturer, in fact, of the two IEMs I brought to the show for listening, both were Noble, my Noble Zephyr UIEMs, and my Noble Katana CIEMs. I would go so far as to say that the Noble Katanas are not only one of the best sounding Headphones I own, be it IEM or over-ear, but one of the very best I've heard period, so it is always with great pleasure that I get to meet up with Jim Moulton at the shows to see what's new on the griddle, and CanJam SoCal 2021 was no exception. It is also no surprise that Noble's latest effort, the FoKus Pro True Wireless UIEM ($349) denote the first true audiophile entry into the True Wireless market without the necessity of bulky outboard DAC/Amps. It features a hybrid three-driver configuration, with a custom-made 8.2mm dynamic driver and 2 Knowles balanced armature drivers. The FoKus Pro utilizes the QualComm SoC QCC3040 chip and Bluetooth 5.2. It supports SBC, ACC, AptX and AptX adaptive codecs. The ergonomic shell is 3D printed with a semi-custom low profile shape, a designer faceplate, and embedded touch sensor. Battery life is an expected 7.5 hours at 50% volume and the designer metal charging case has a 500mah battery. To add icing to the cake, the FoKus Pro works with a free Noble FoKus app that has the ability to test your hearing to create personalized EQ settings based on your hearing, via a 10 band equalizer.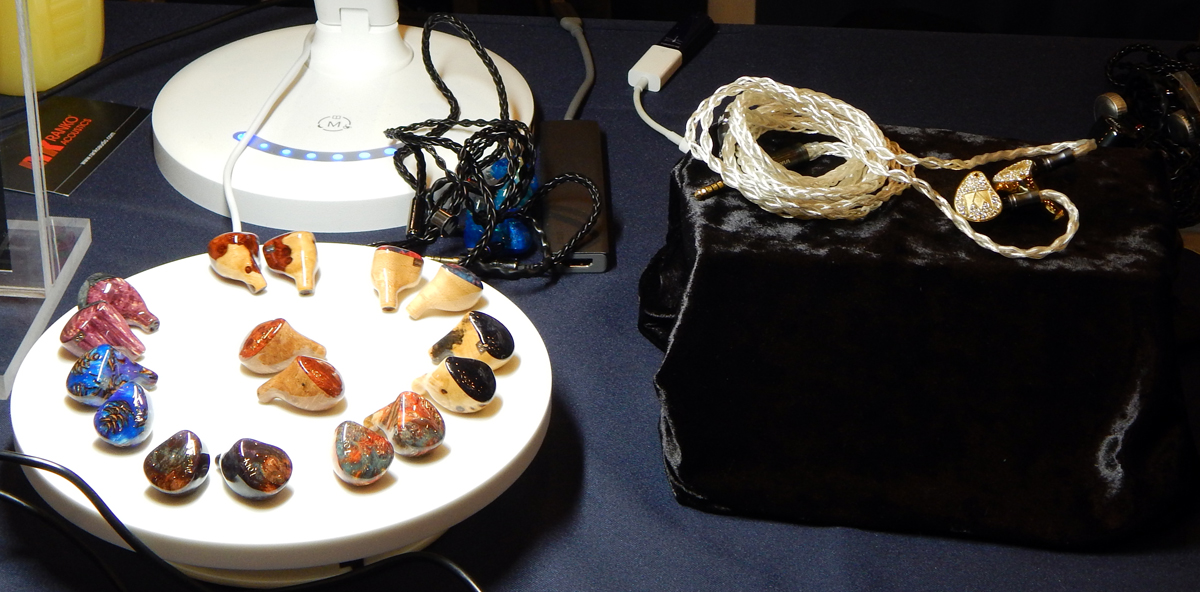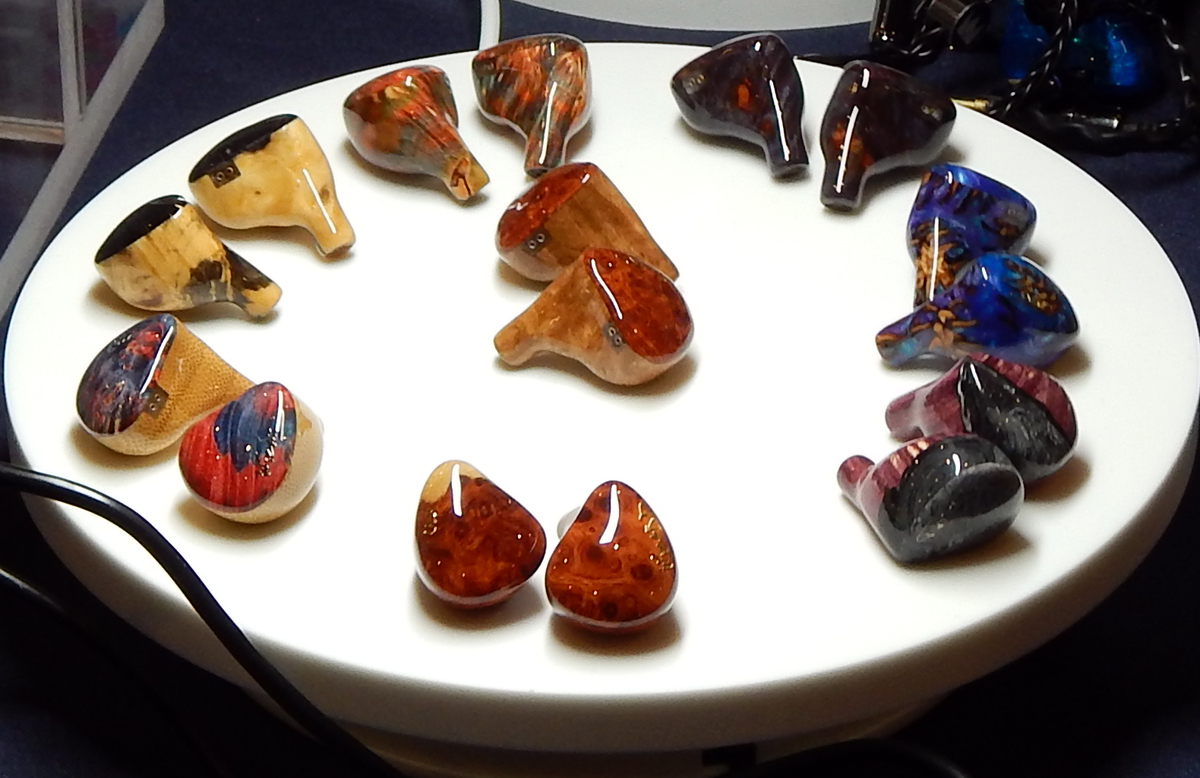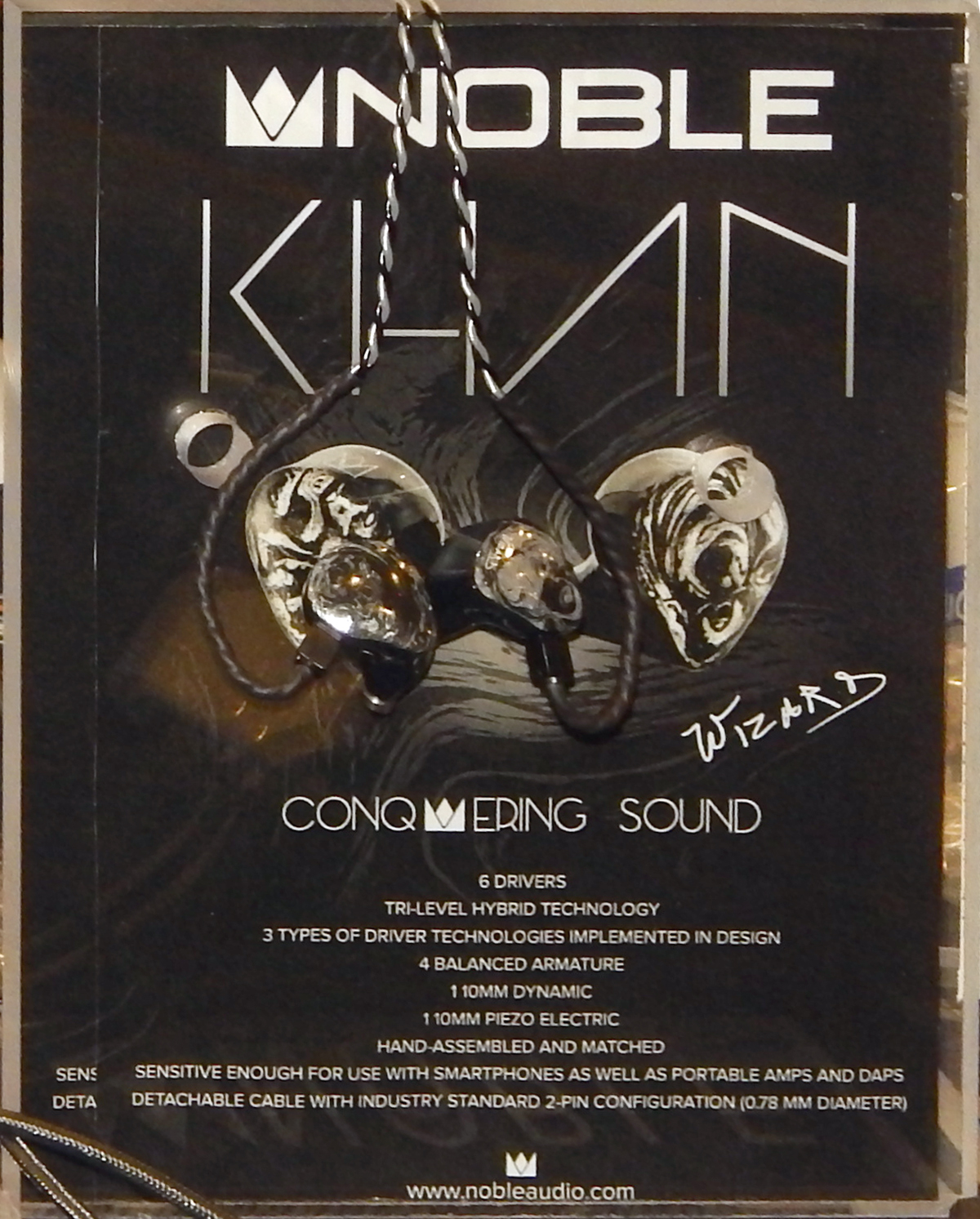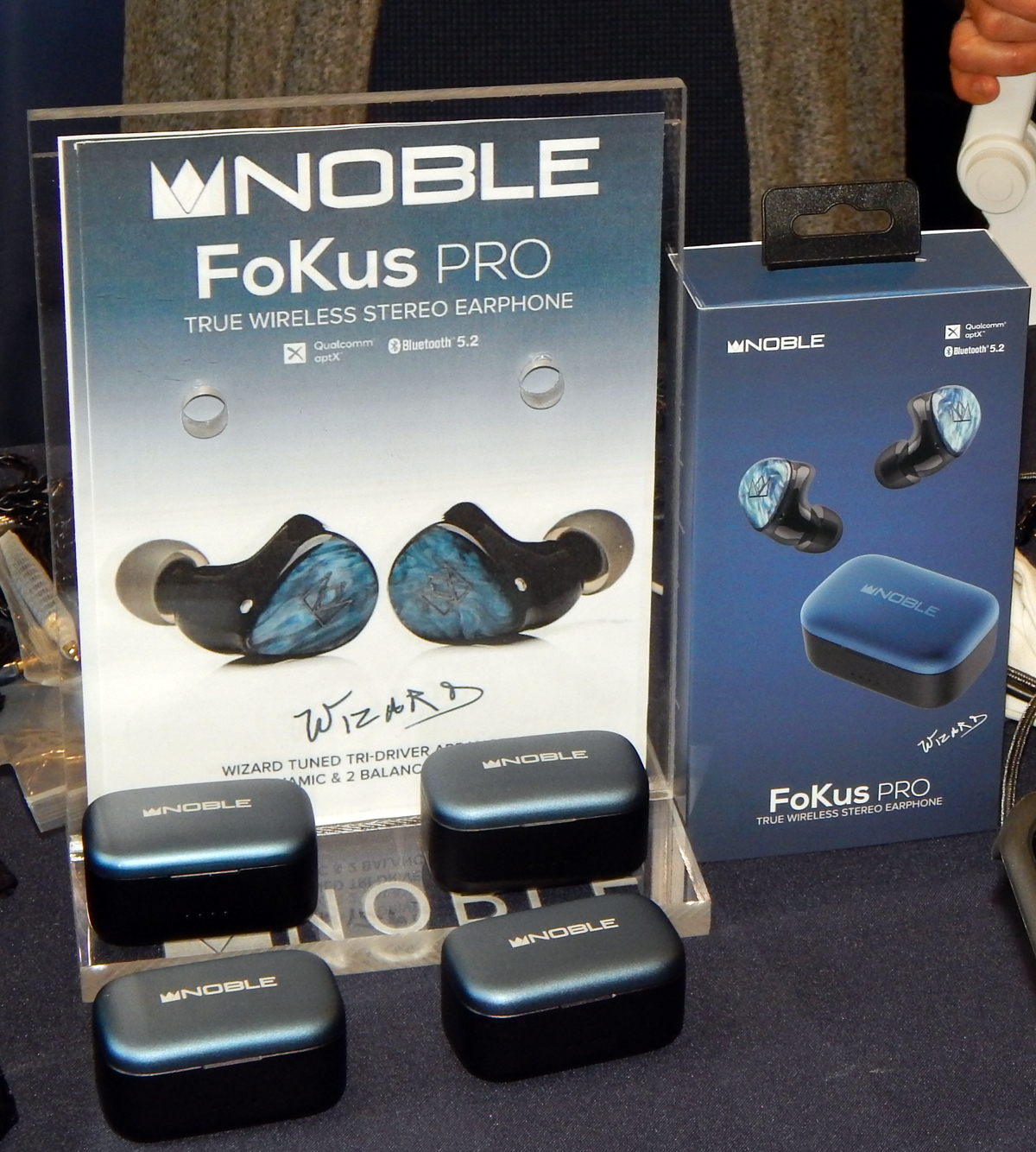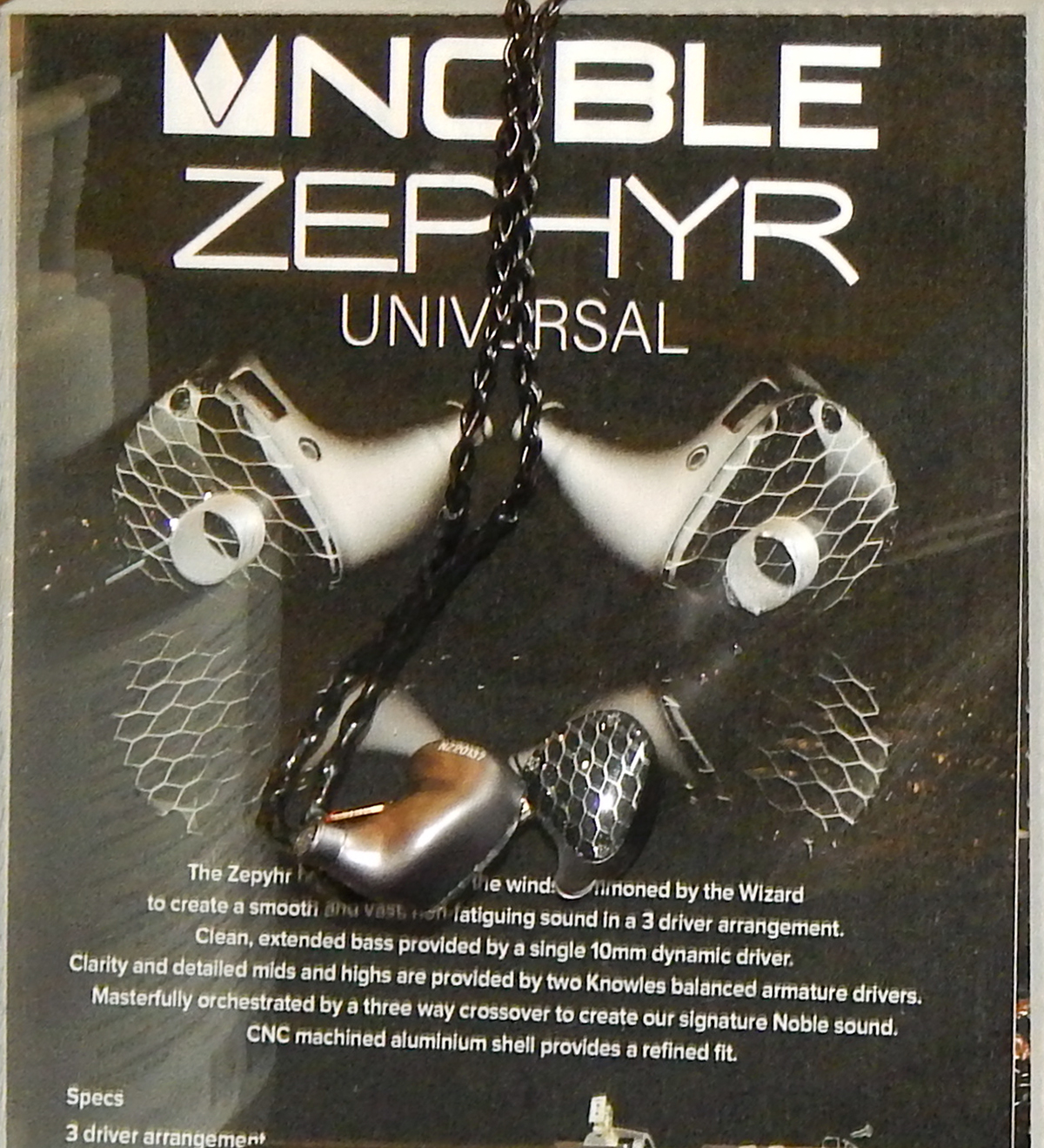 Empire Ears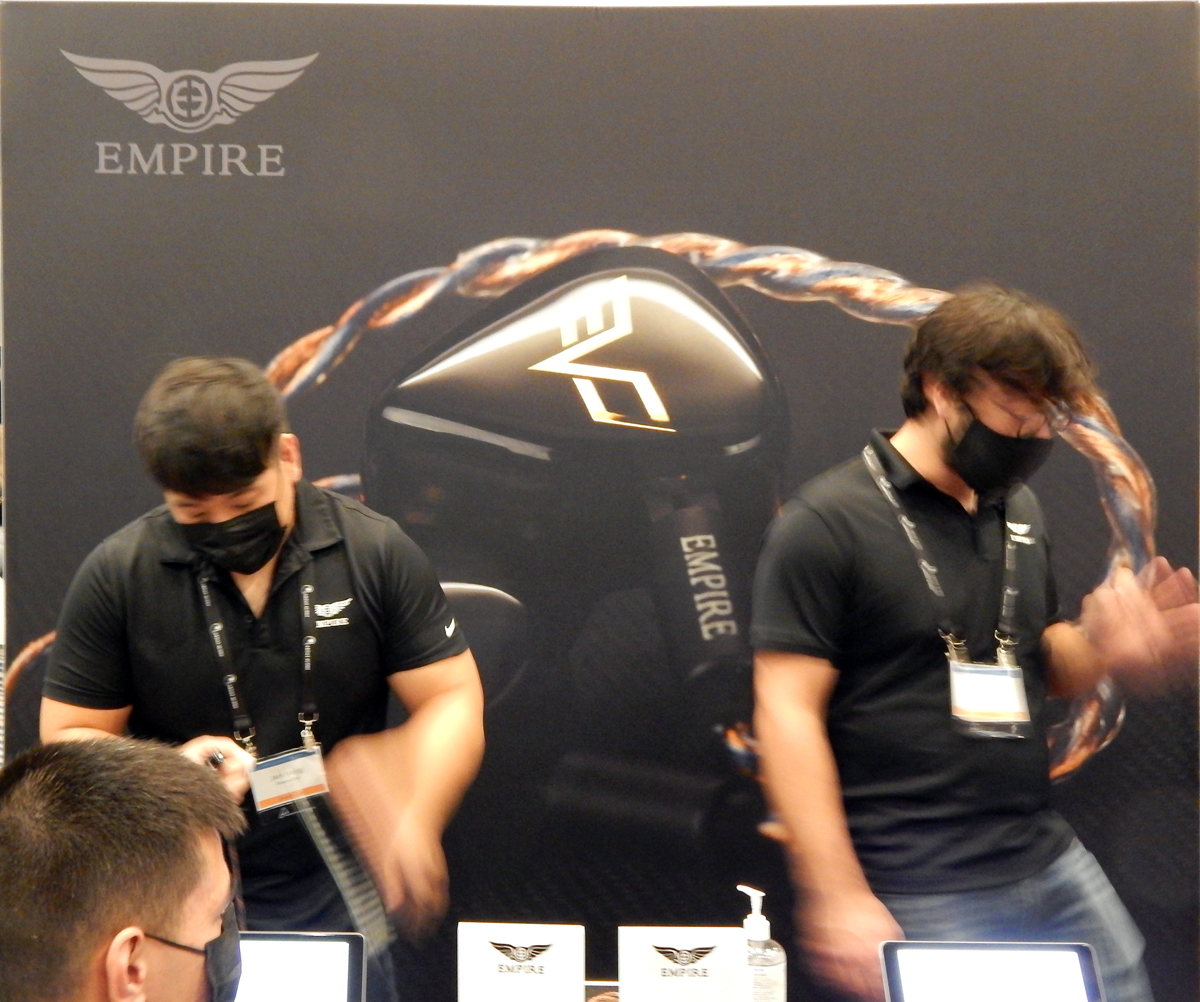 My next stop on IEM row was Empire Ears who were displaying their new Legend Evo In-Ear Monitor ($3,099) with a pioneering Dual Conduction Architecture (utilizing both air and bone conduction to feed up deeper more realistic bass) and 8 driver tribrid system at its core. At the bottom so to speak is the Weapon X (W10) Bone Conduction Ultra Driver, then comes Dual W9+ Subwoofers, and then five Balanced Armatures with a 9-Way synX Crossover Network and ARC Resonance Mitigation Technology.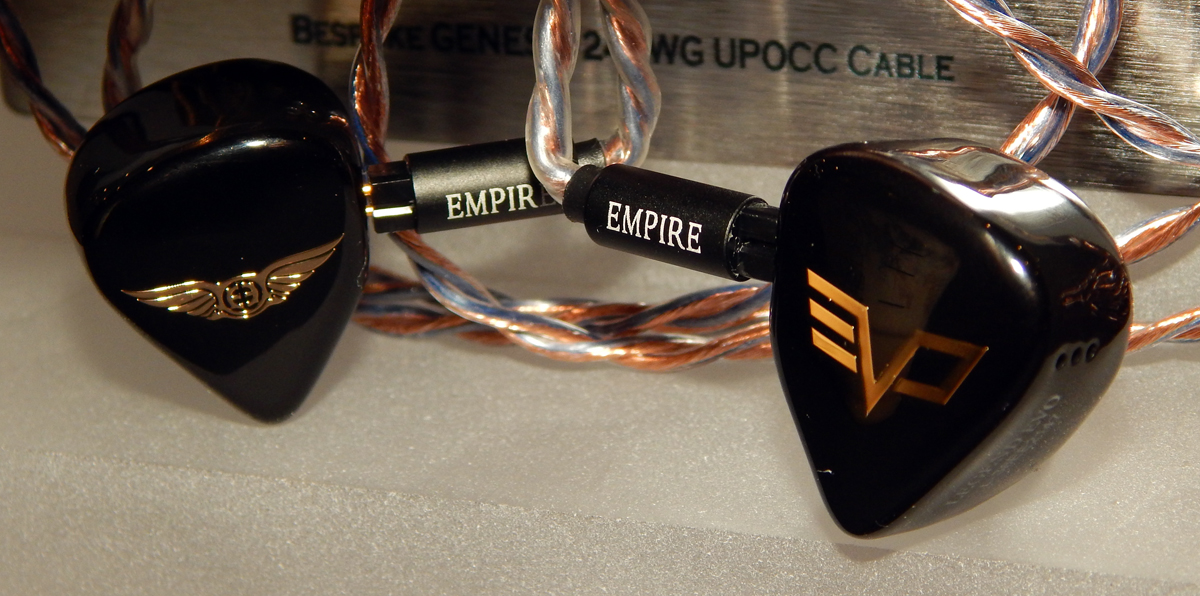 Audeze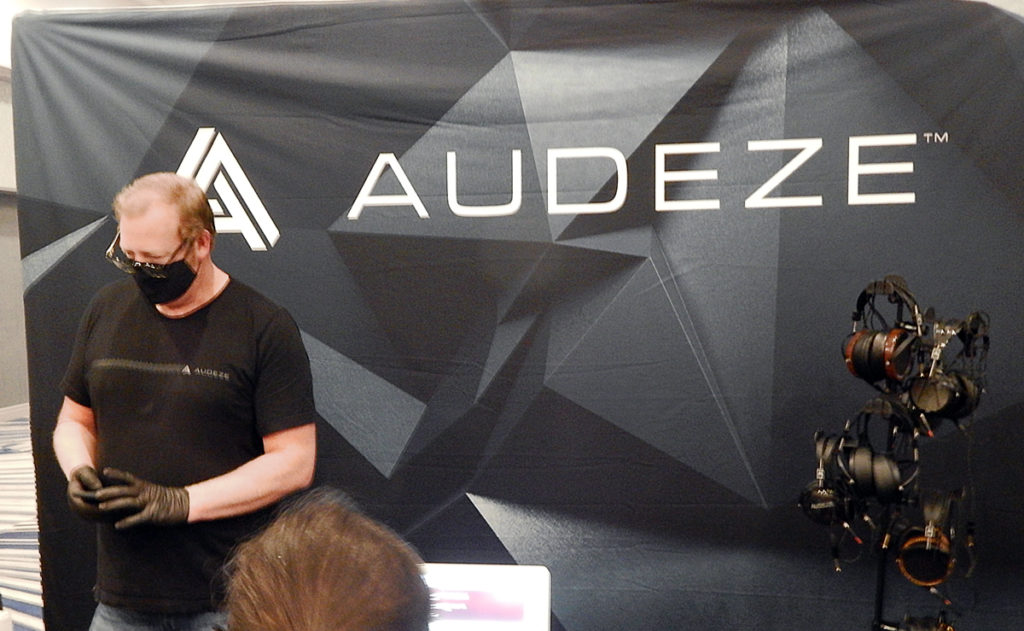 Audeze was showing two exciting new headphones, their Audeze CRBN Electrostatic Headphone ($4,500) and their all-new Audeze LCD-5 Planar Magnetic Headphone ($4,500). The lines waiting to listen to both were prodigious. The Audeze CRBN (pronounced Carbon) employs an ultra-thin carbon nanotube diaphragm developed for use in MRI. As for the LCD-5, it offers an extended frequency response and 1/3 less weight than the LCD-4 as well as a new sculpted earpad designed to improve upper midrange response and an improved structural design incorporating magnesium, acetate, and carbon-fiber.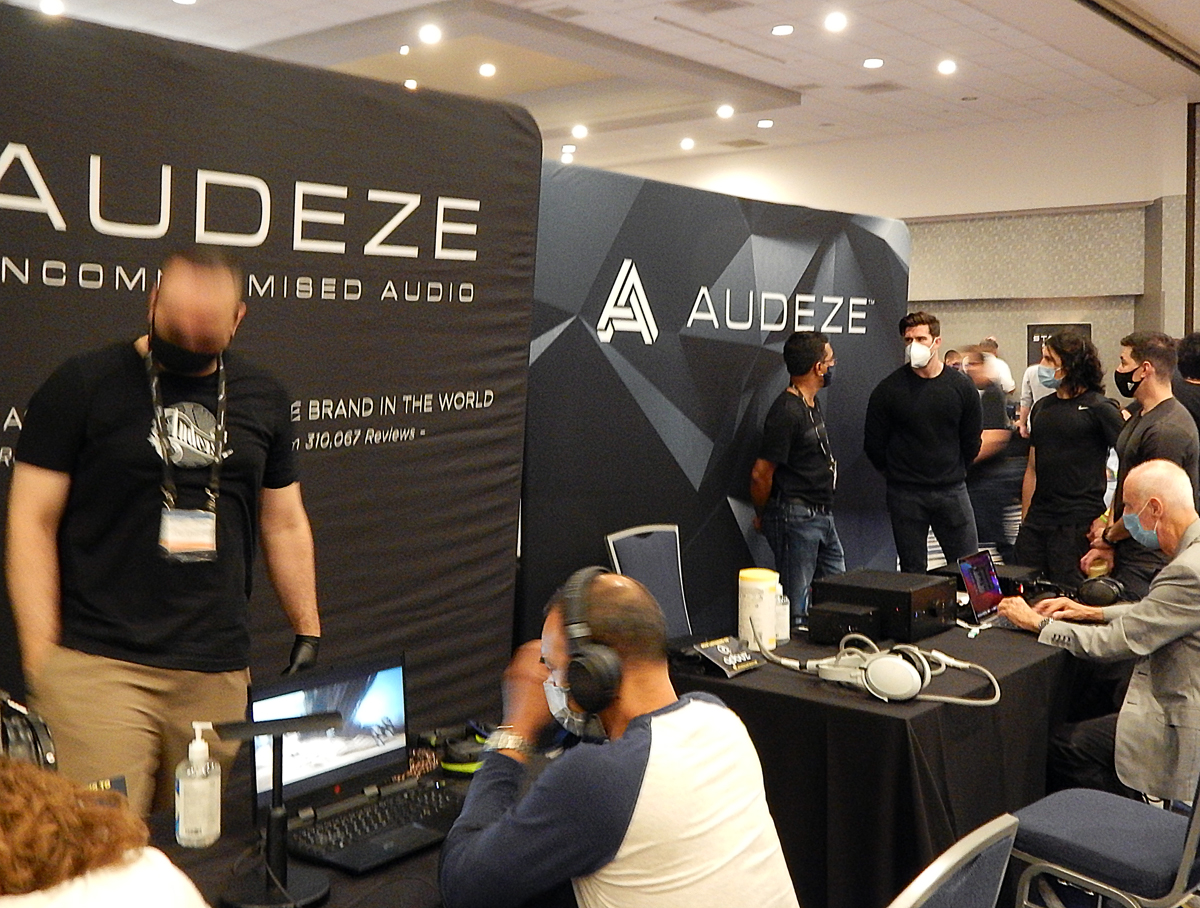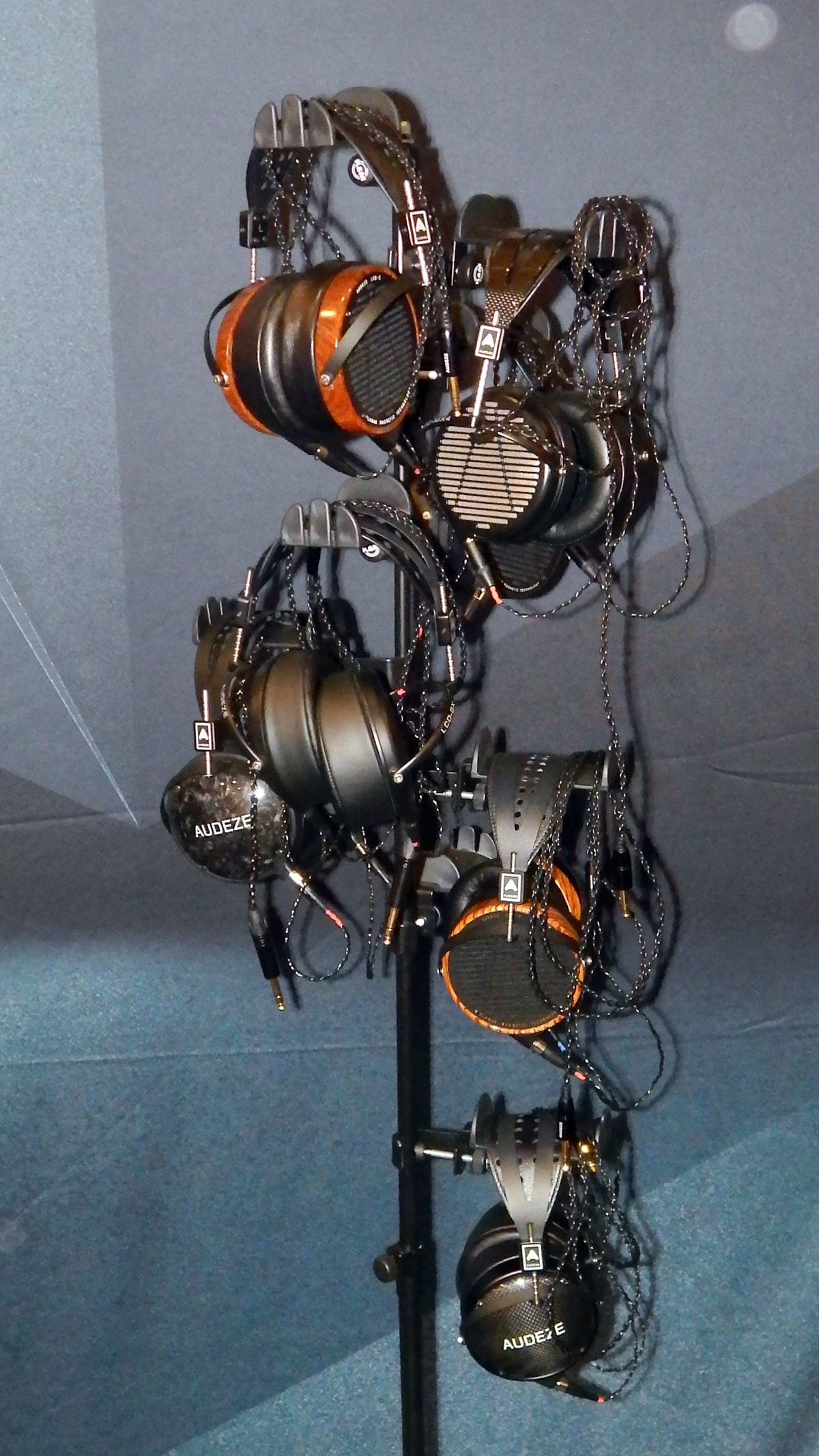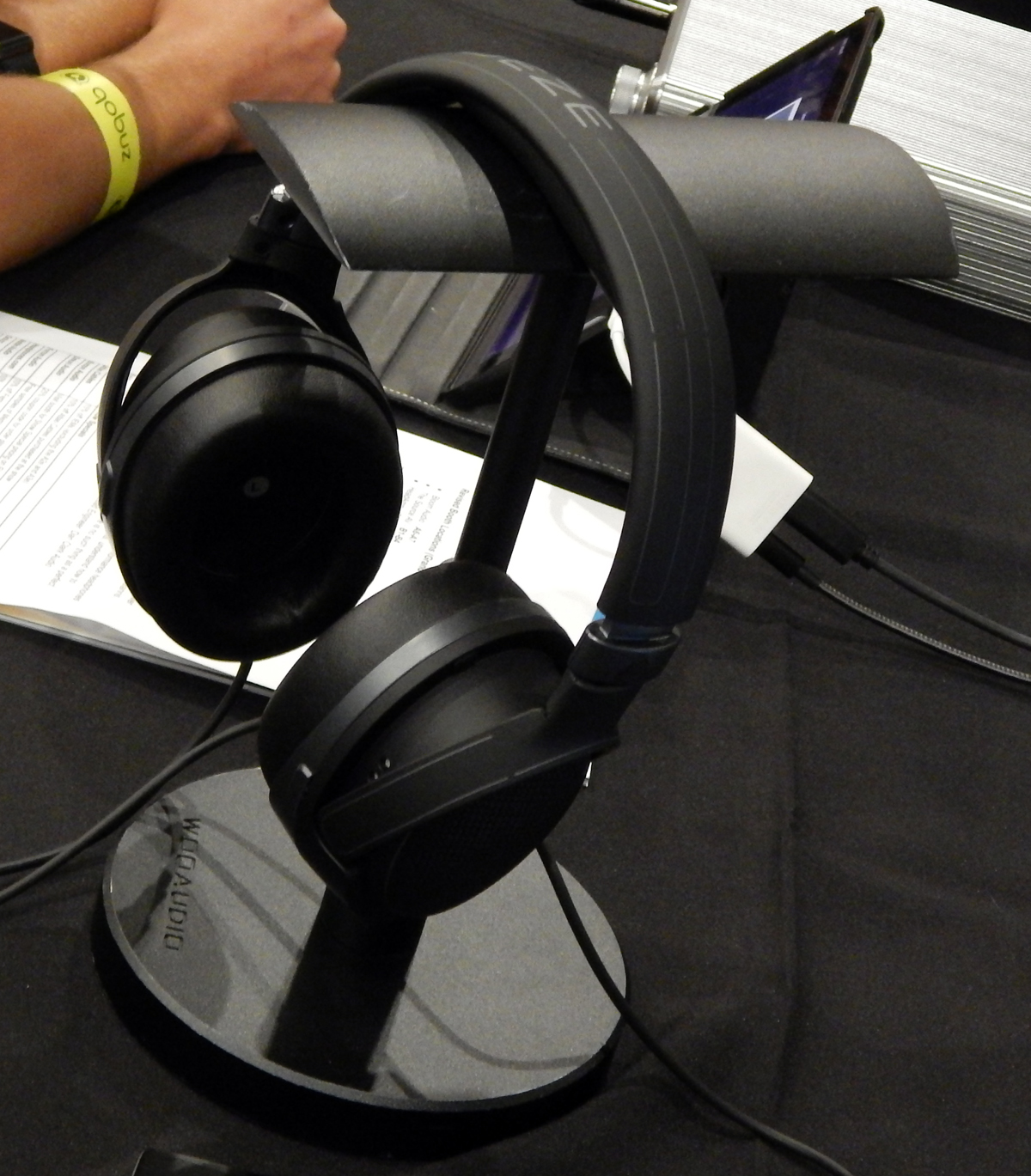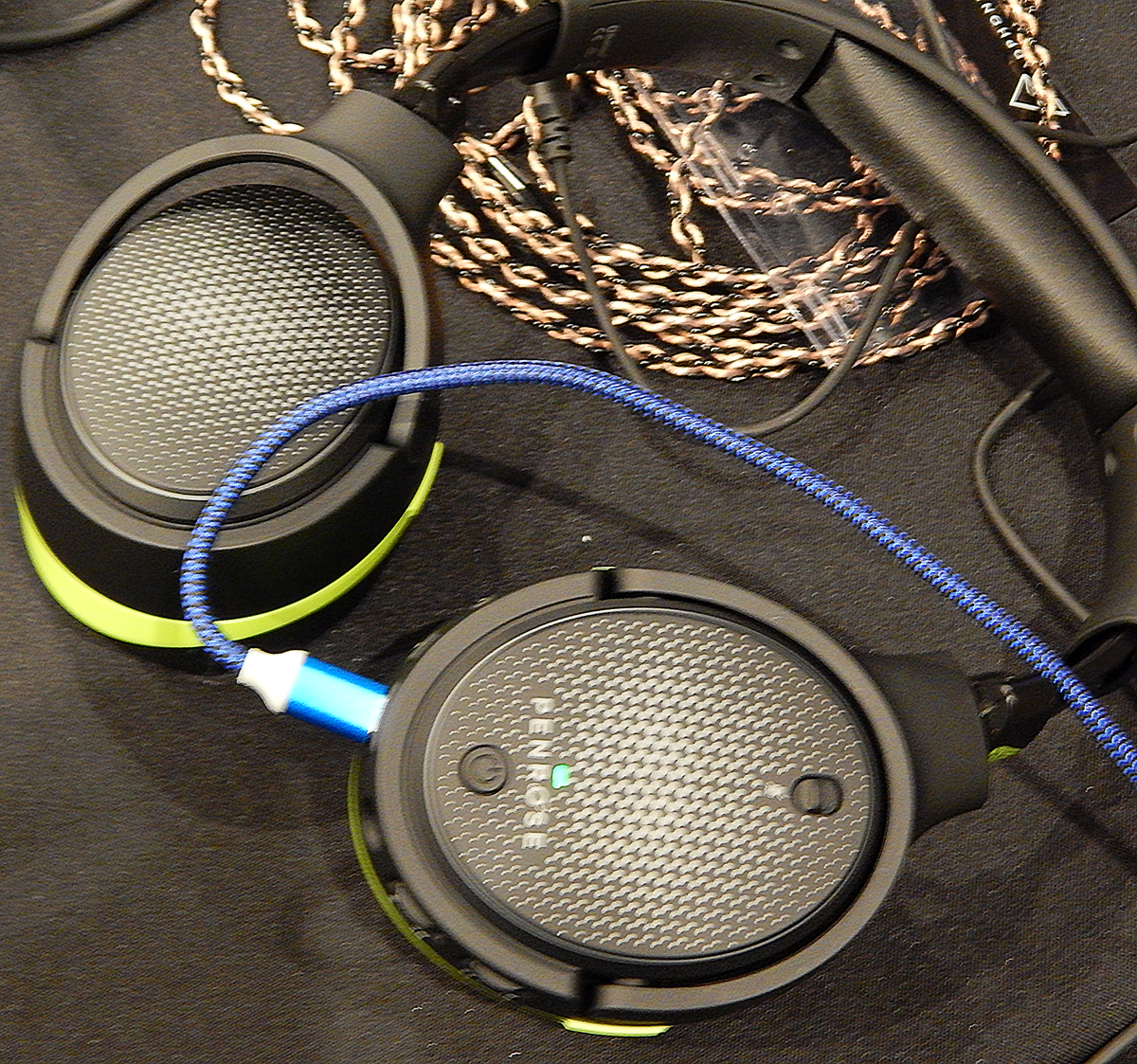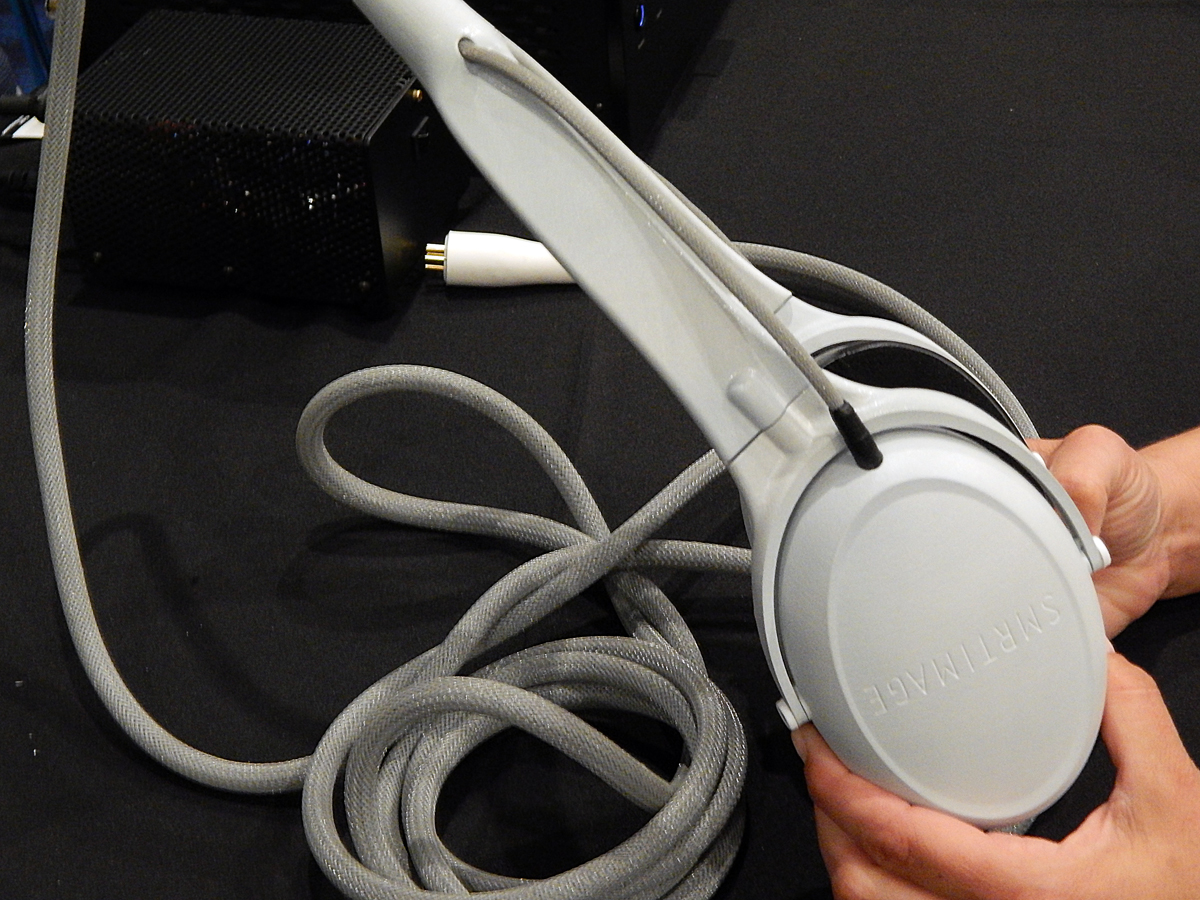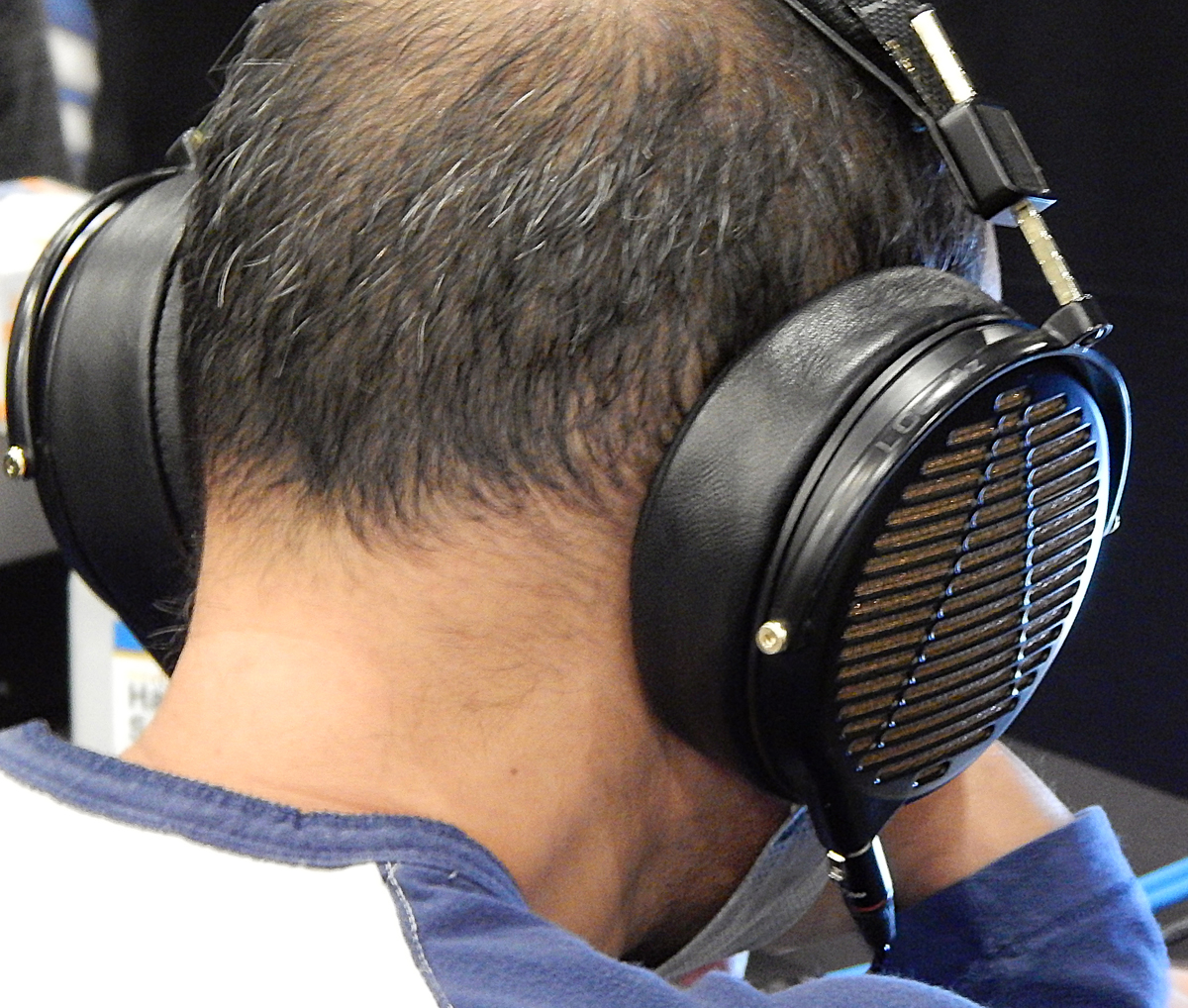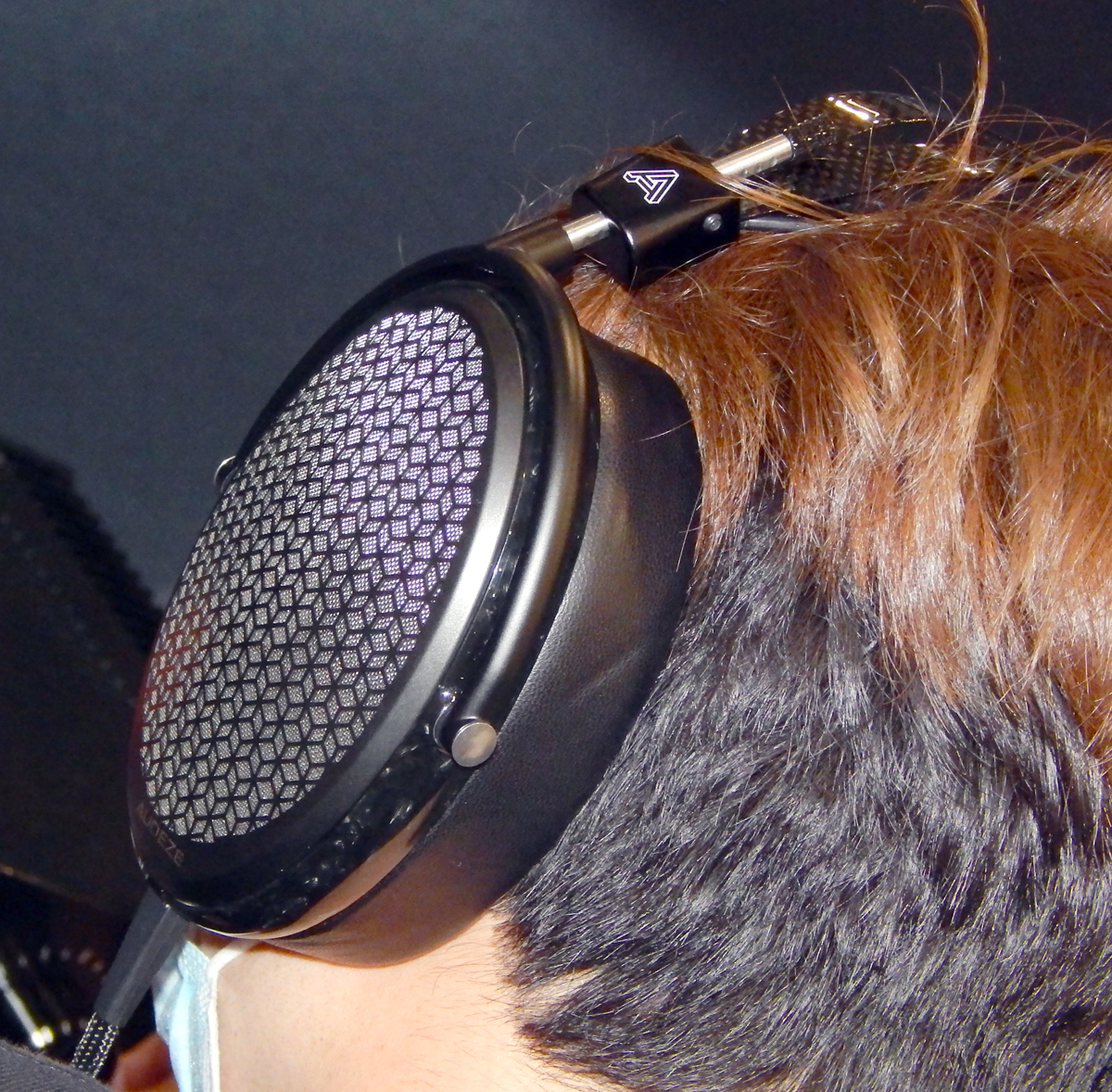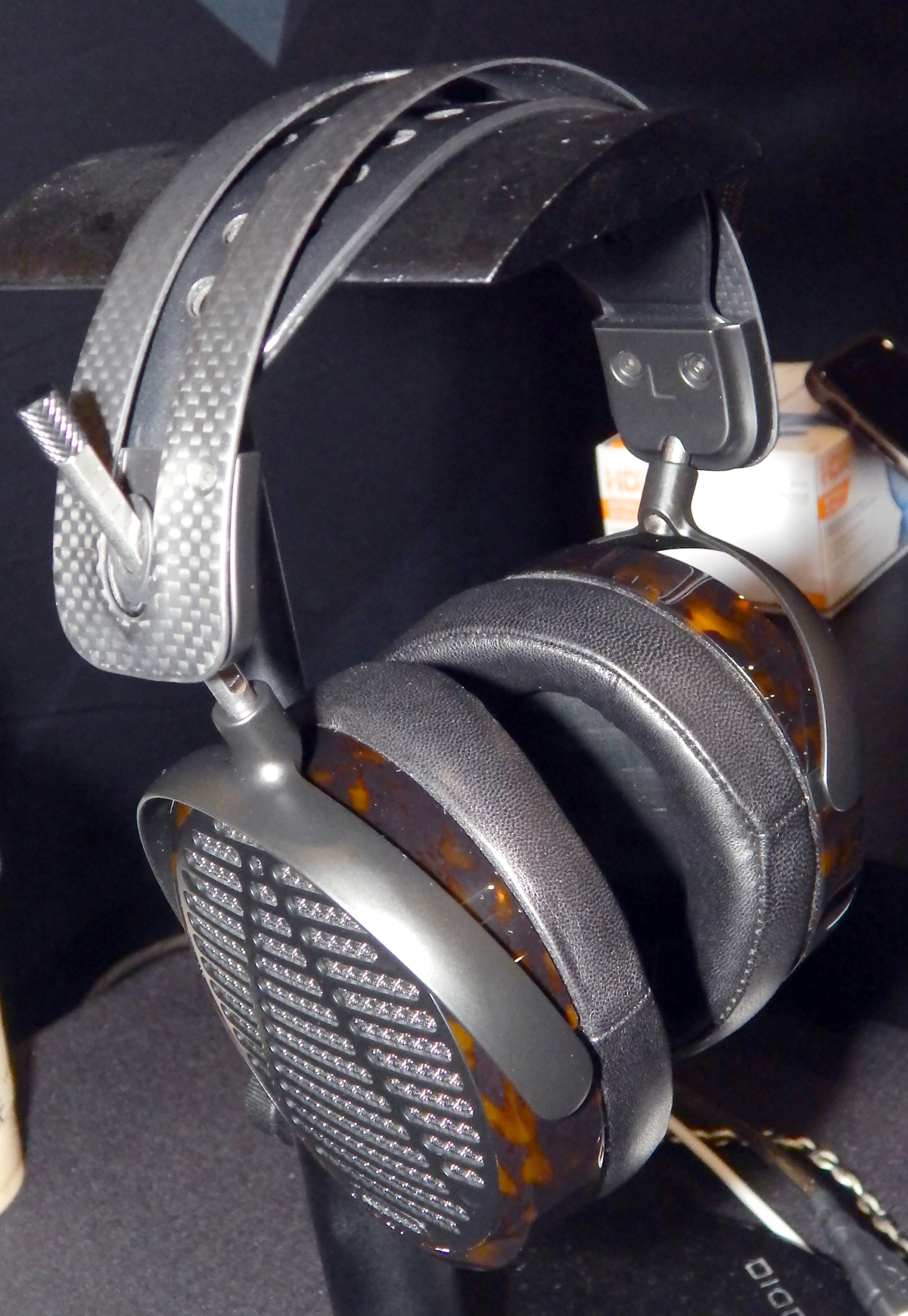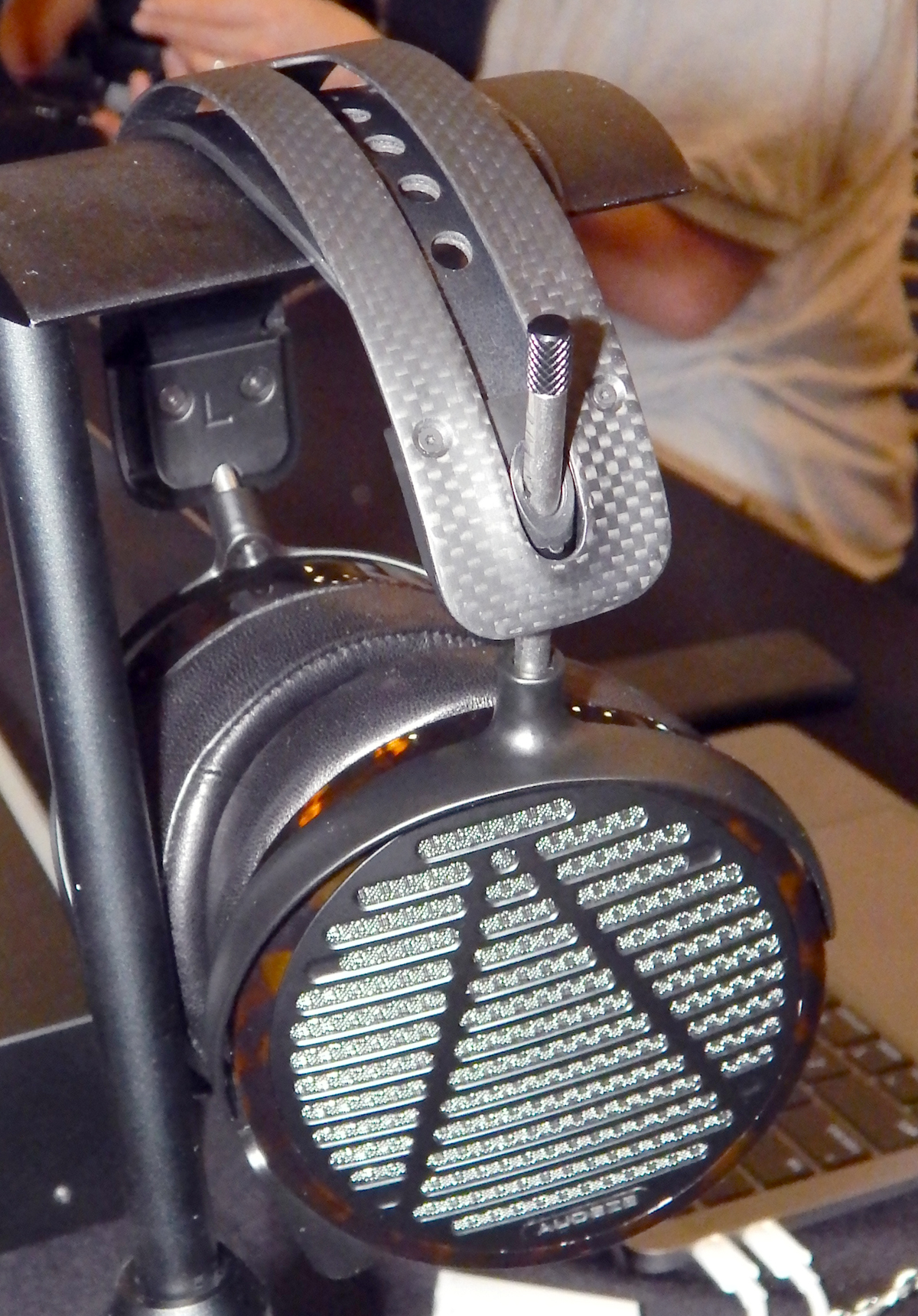 Ausounds

Ausounds is a new entry into the ever-expanding market of Bluetooth Headphones yet they are able to offer some very unique though familiar-looking products. Their Ausounds AU-Flex ANC Wireless Noise-Cancelling Neckband Earphone ($199.95) may look like every other neckband Bluetooth headphone but are in fact a dual driver Planar Magnetic Hybrid IEM employing a Planar Magnetic driver for the mids and highs and a phase-aligned dynamic driver for the bottom end. On the over-ear front, they have two offerings their Ausounds AU-XT ANC Over-Ear Wireless Noise-Cancelling Headphone ($199) which sports 40mm Graphene drivers, and the Ausounds AU-X ANC Noise Cancelling Planar Magnetic Headphone (399.95), which they say is the world's first Noise Cancelling Planar Magnetic Headphone.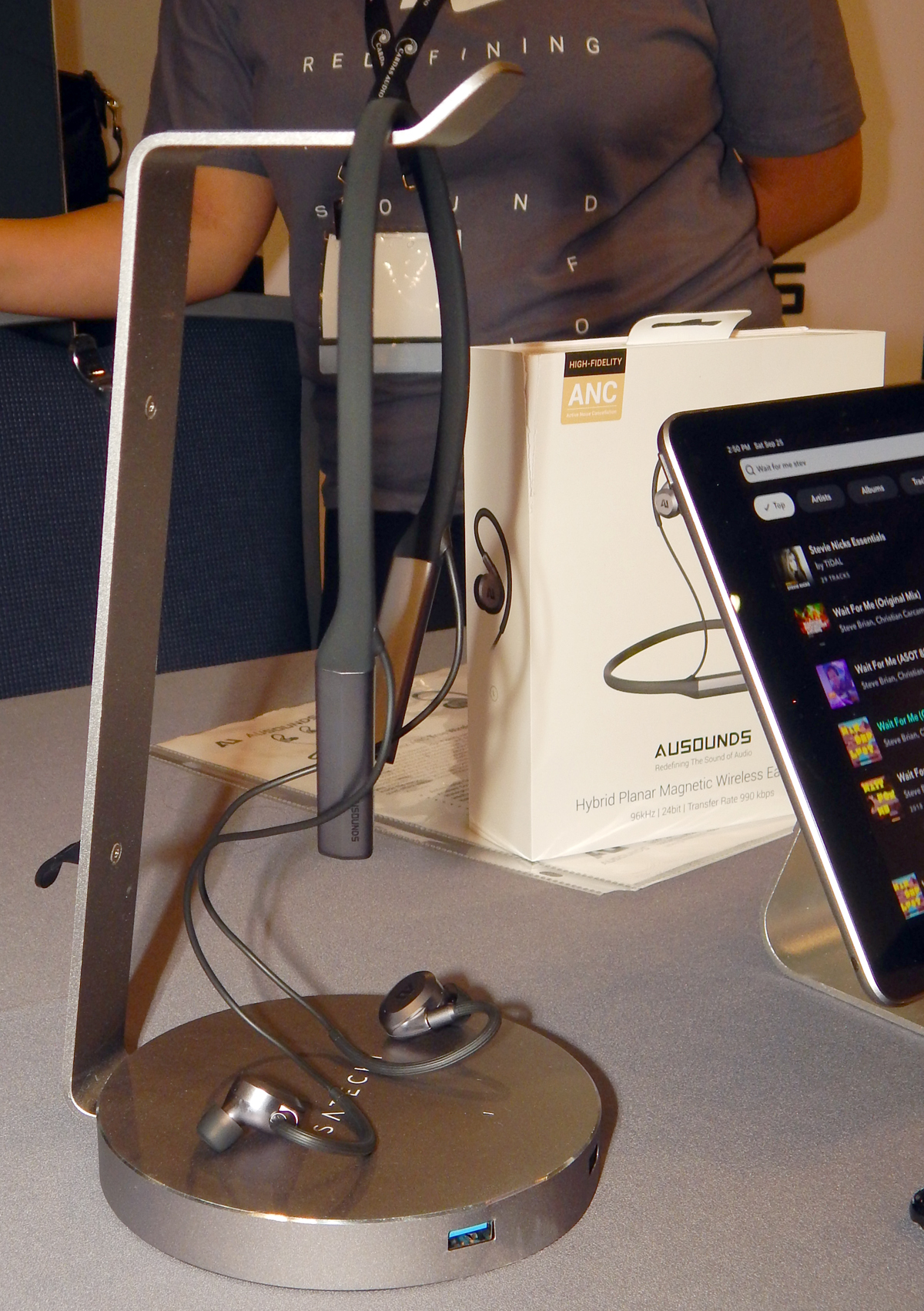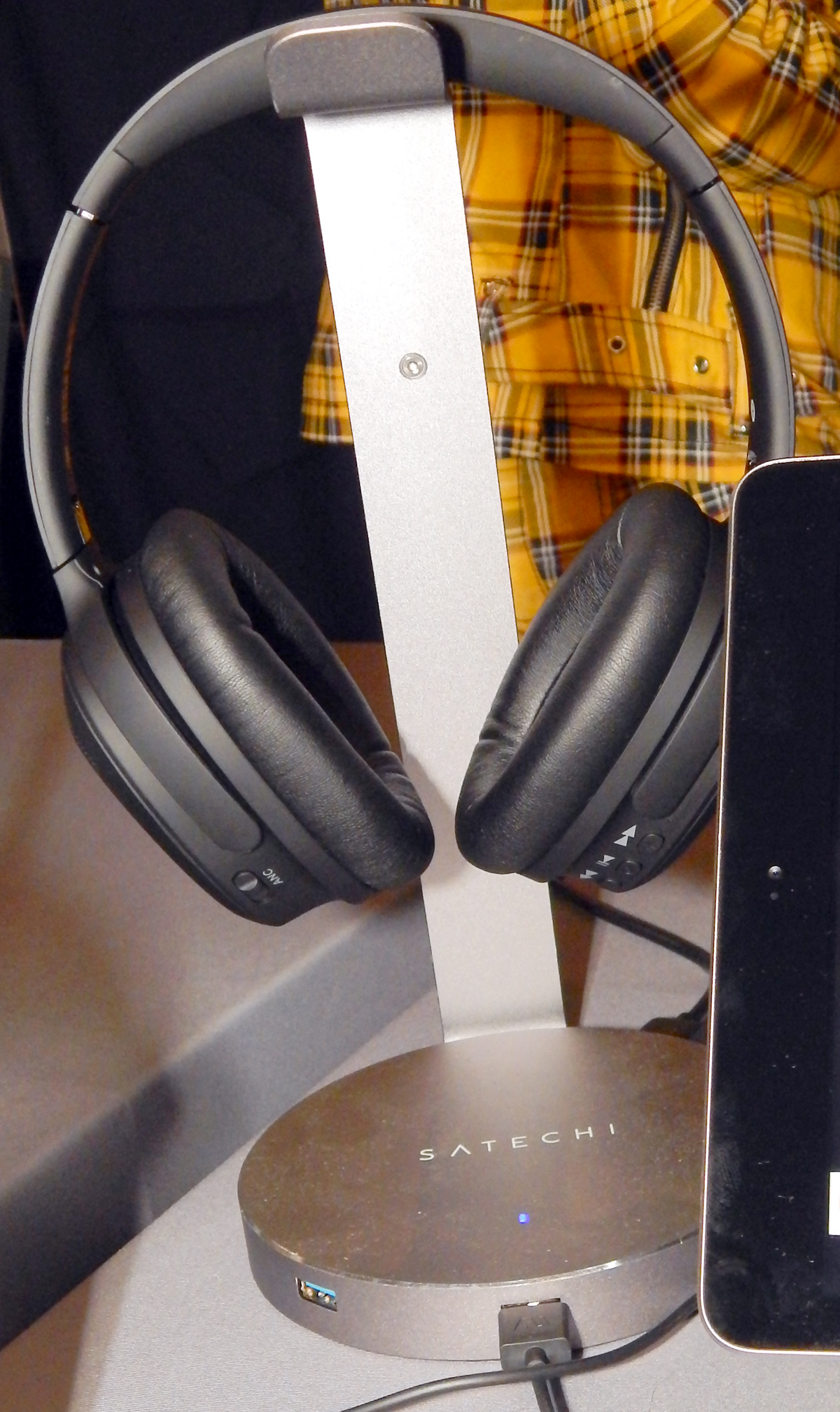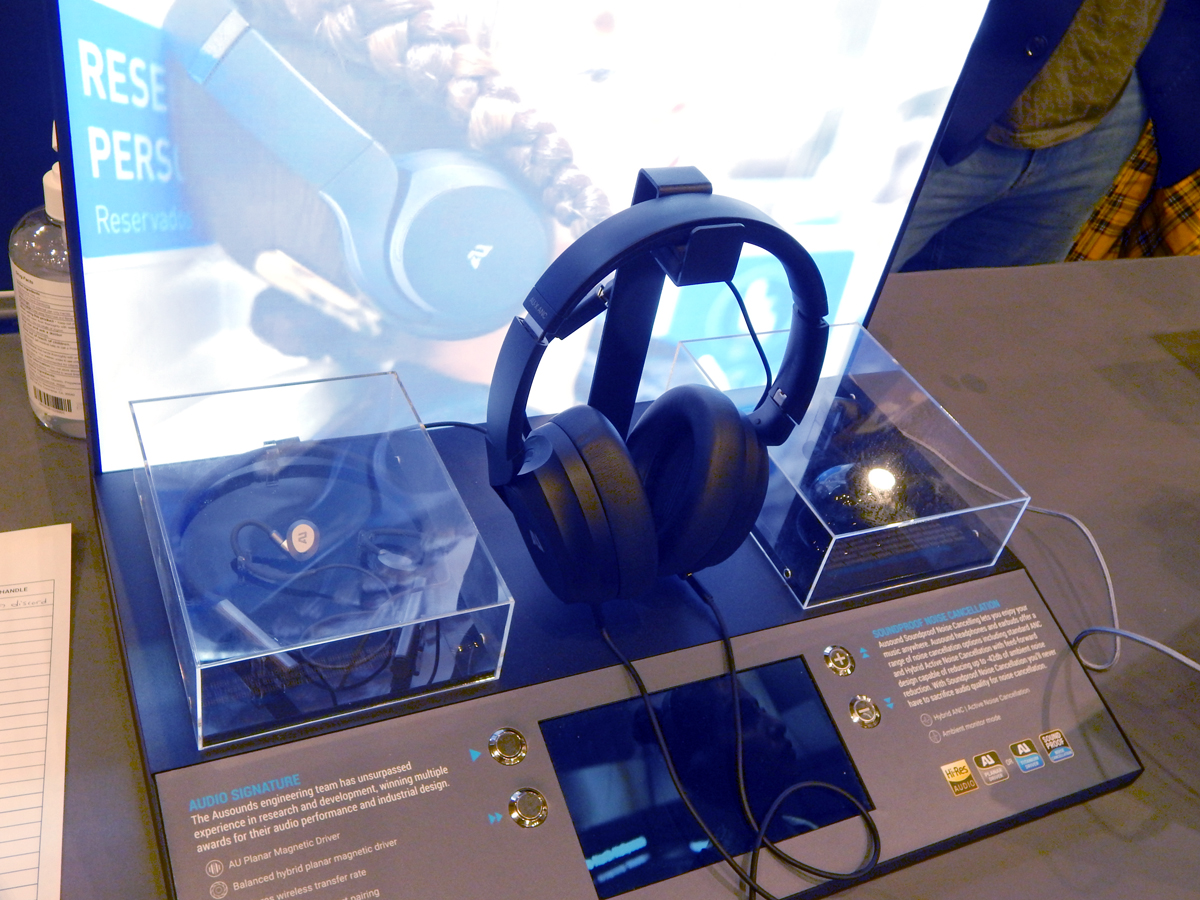 VZR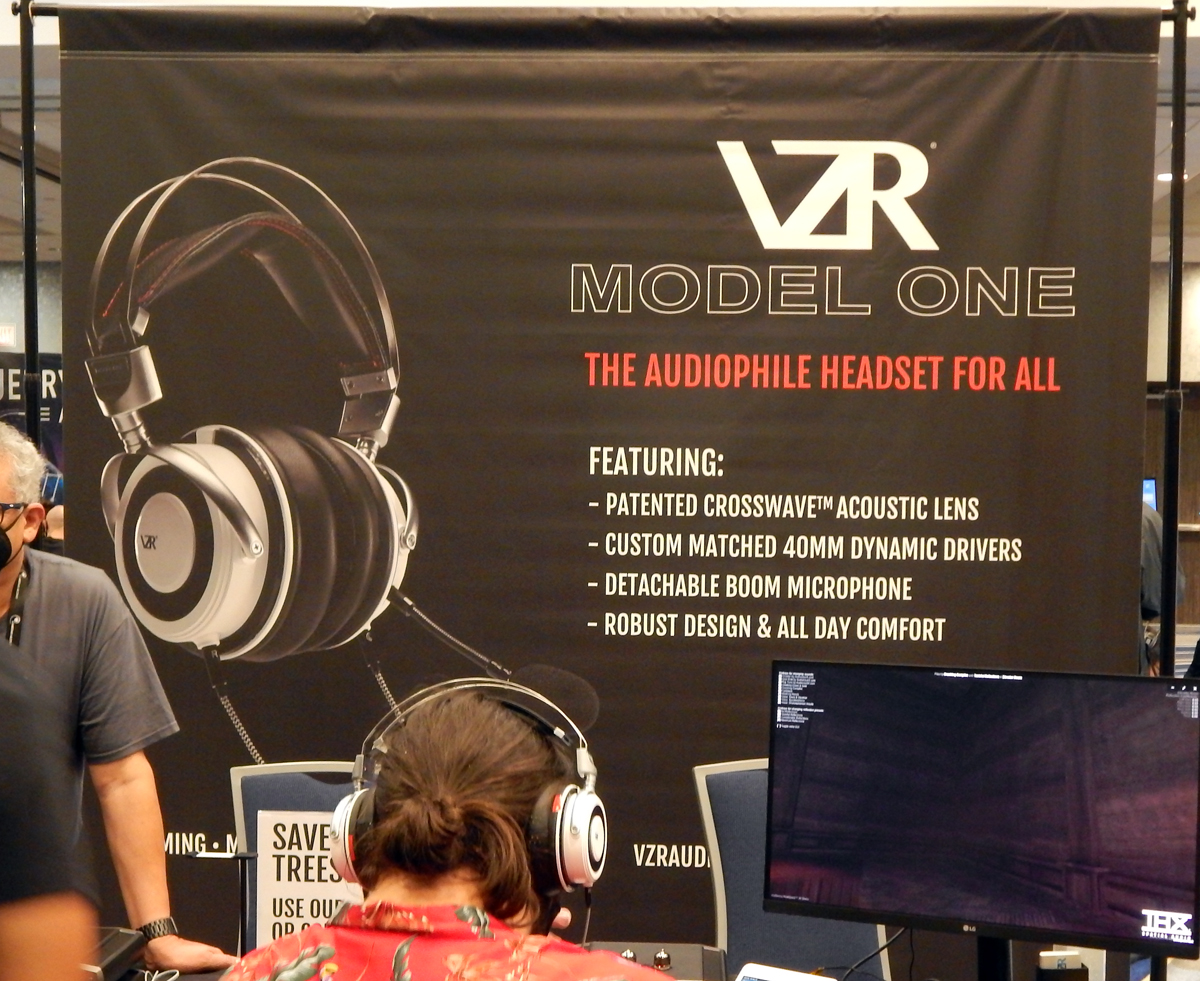 VZR is another entry into the world of gaming headphones and their VZR Model One Headphone ($349) is designed to appeal to both gamers and audiophiles alike. They employ a unique CrossWave passive acoustic lens on their 40mm dynamic driver that creates a more realistic three-dimensional image (a critical aspect of gaming in determining the source of sounds). It also comes with two microphones, an inline microphone on the cable, and a removable boom mic.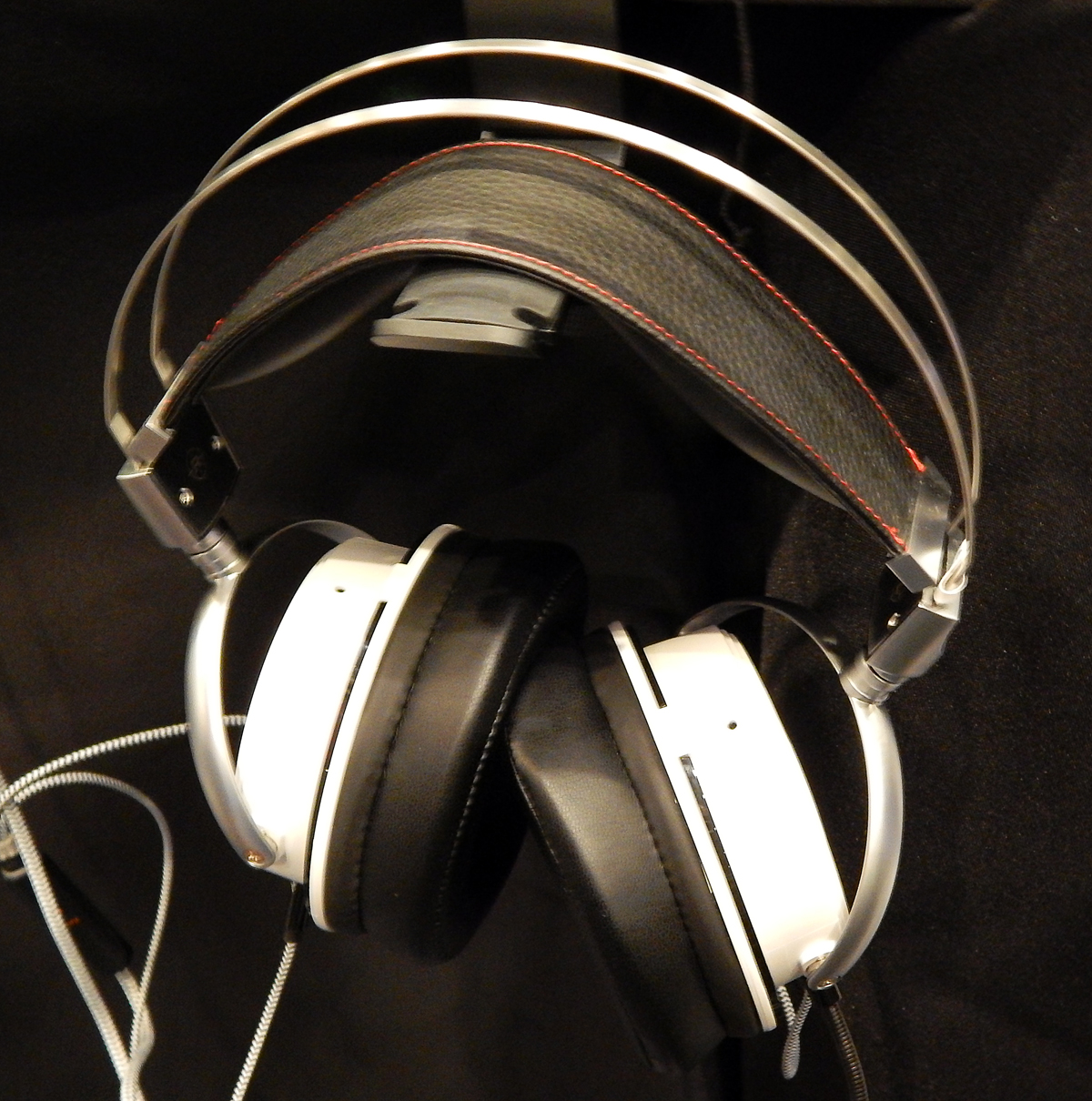 Centrance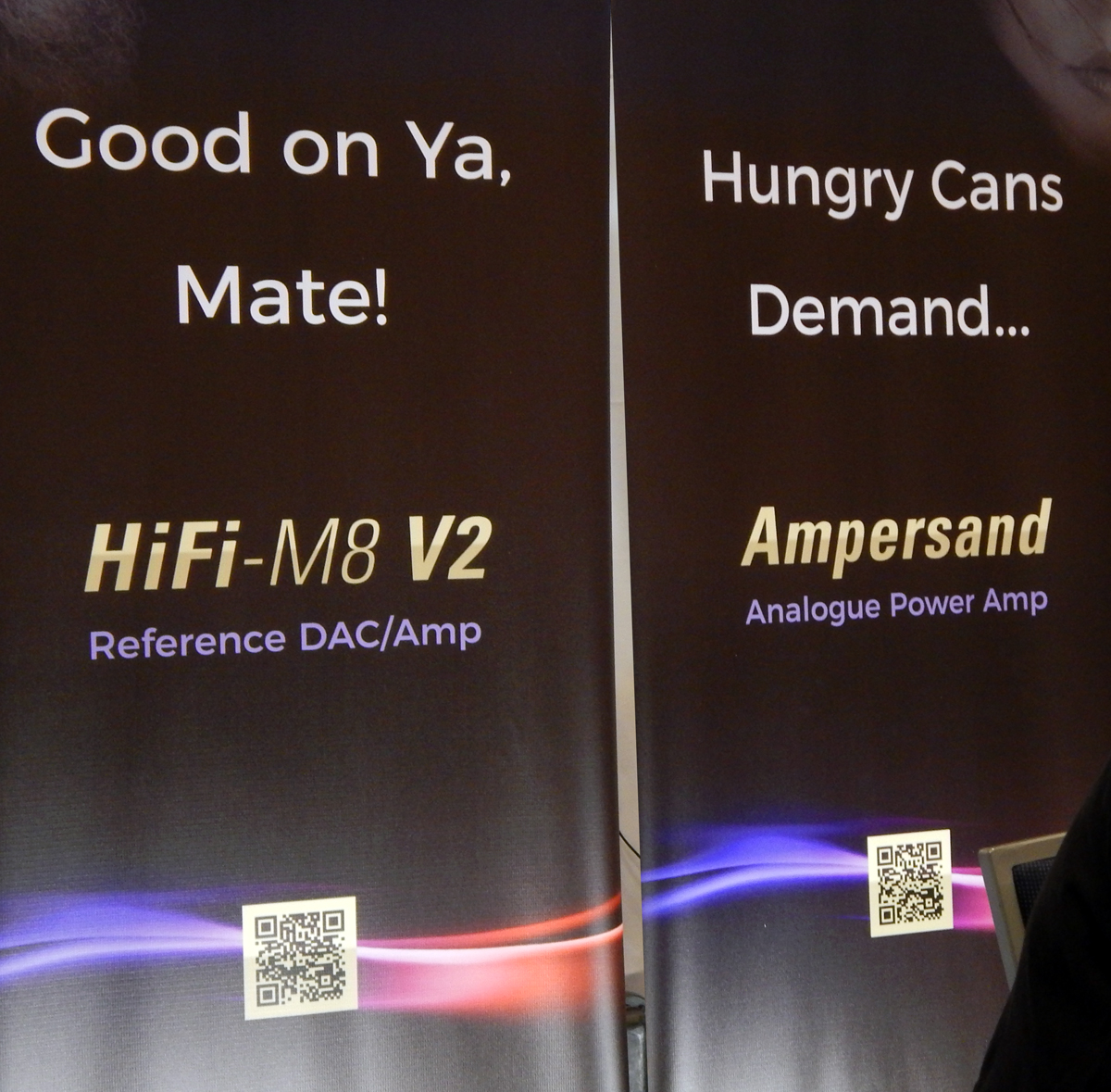 Centrance was on hand showing some remarkable new portable headphone amps and DAC/amps. The Centrance HIFI-M8 V2 Reference USB/Bluetooth DAC/Headphone Amp ($749.99) has an unusual approach to its different outputs. The 4-pin XLR output is an epic 1.6 Watts (75Ω), the 1/4" TRS (single-ended) output is 532 mW (which is normal going from balanced to single-ended), the 2.5mm TRRS balanced output, on the other hand, is 360 mW (clearly intended for IEMs) and the 3.5mm TRS is 130 mW. The output impedance for the 2.5mm output is an incredibly low .3Ω. Even set to high-gain, with my Noble Zephyrs (which are extremely efficient, only slightly less so than the Katanas which are the most efficient I have come across) the noise floor was dead silent. If you need to drive your HiFiMan HE6se you can add the Centrance Ampersand  Portable Headphone Amplifier ($749.99) for up to 4 Watts of power.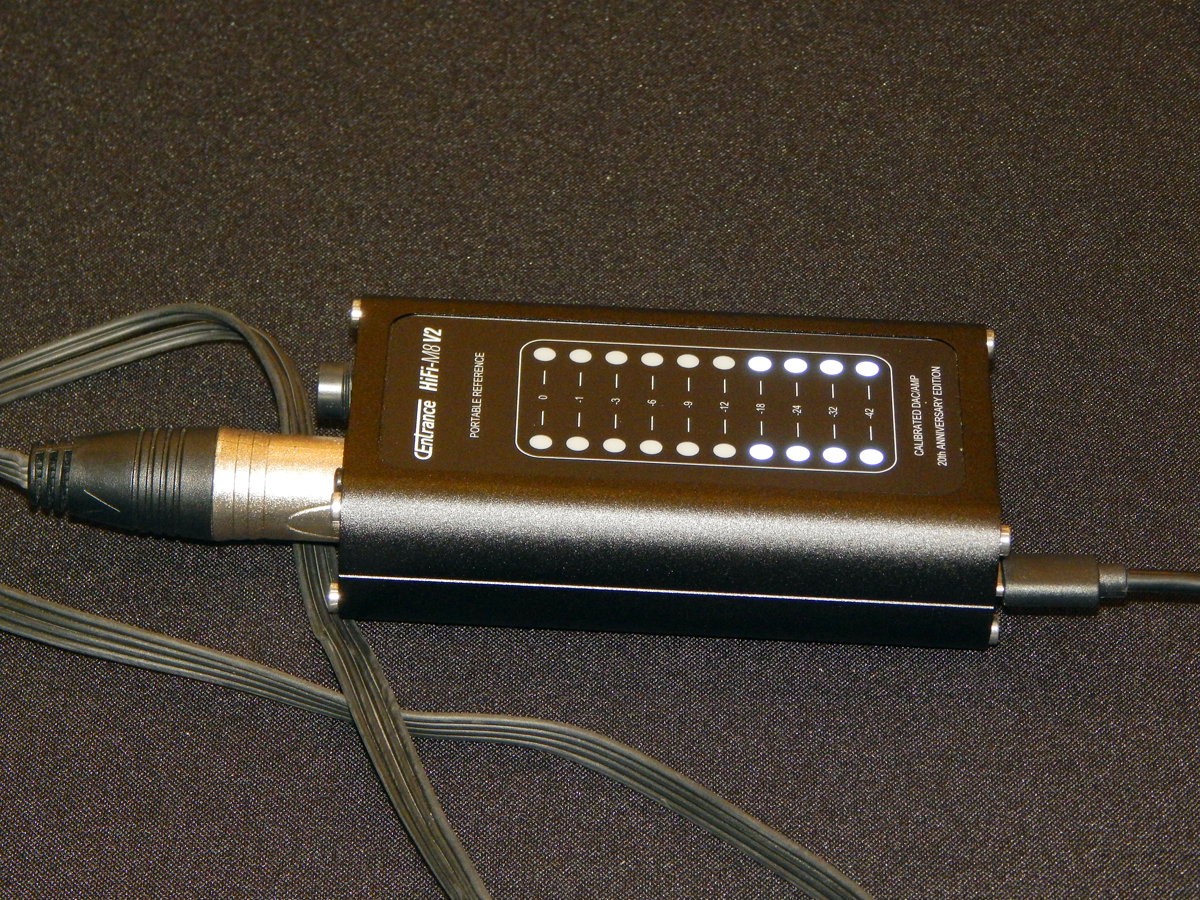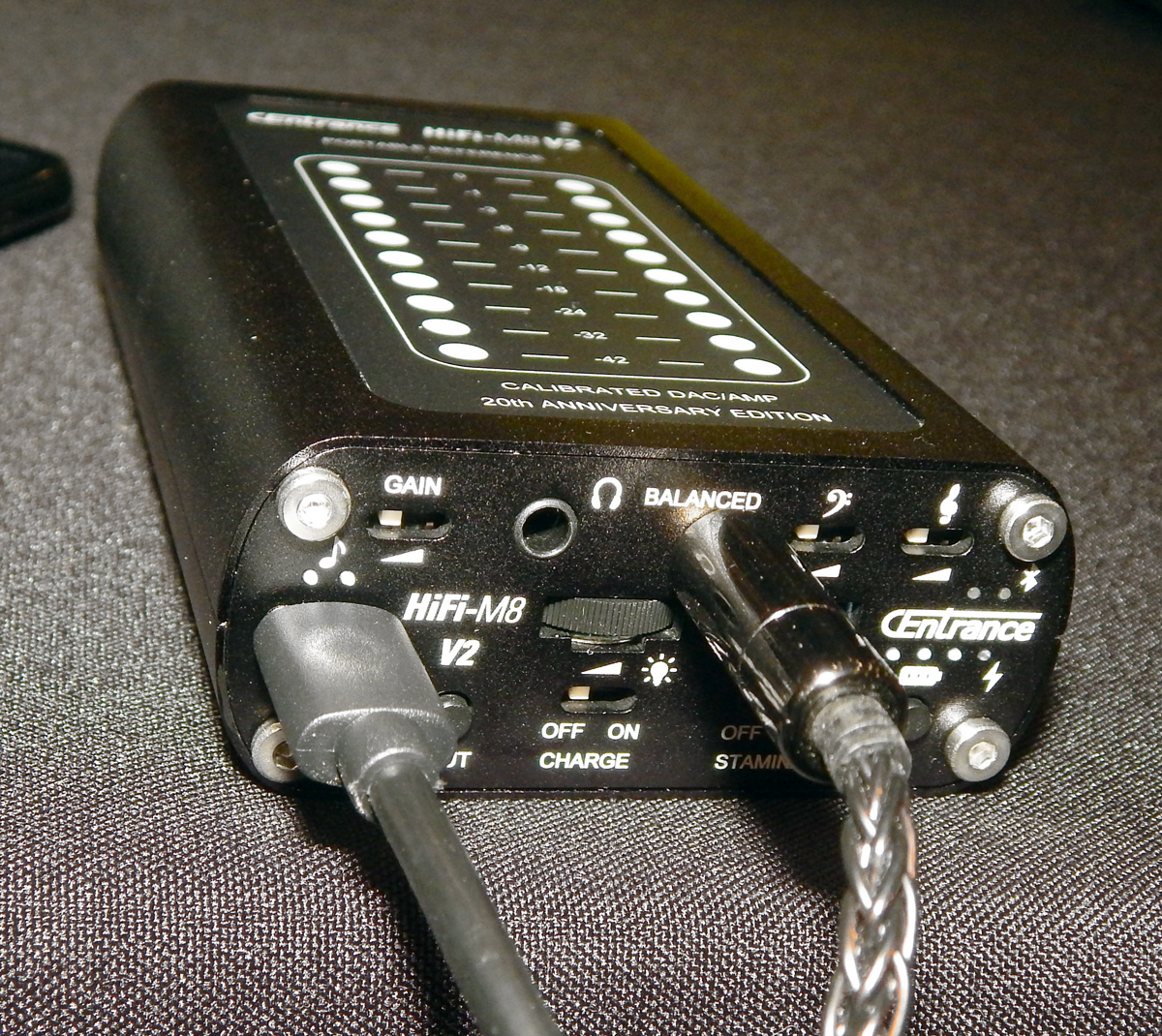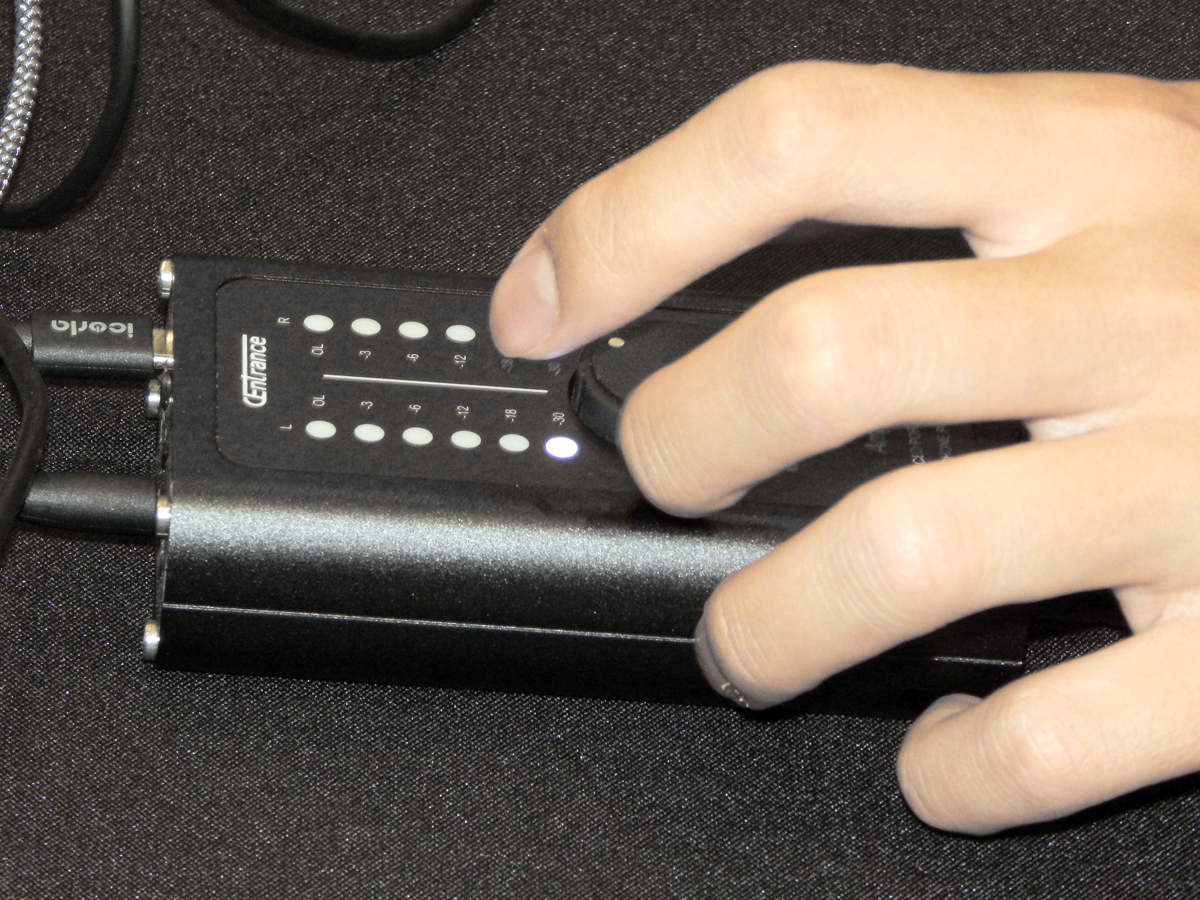 Awedyo Audio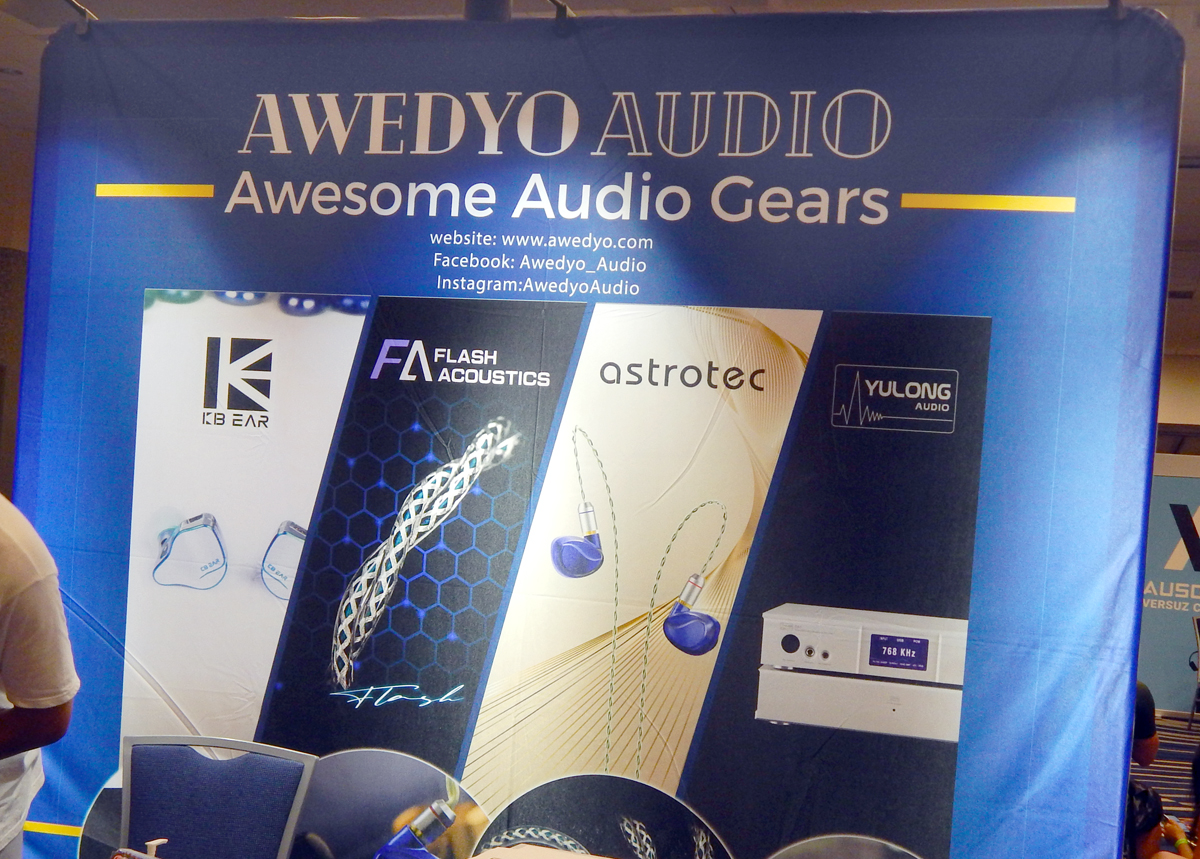 Yet another High-End Headphone retailer Awedyo Audio is a local dealer out of Whittier California who specializes in direct imports from China. Their brands include xDuoo, NF Audio, DETHONRAY, Gold Planar, Ksearphone, Shozy, Tinhifi, ANEW Audio, BGVP, KBEAR, Whizzer, NS Audio, Kinera, Cella Audio, Flash Acoustics, Yulong Audio, Astrotec, and Shuoer. On prominent display were the extensive Flash Acoustics line of IEM cables, Astrotec Lyra Mini Earbuds ($98), Astrotec Lyra Nature Earbuds ($169), Astrotec Volans IEMs ($329), ikko OH10 IEMs ($199), and the Yulong DA1 DAC/Headphone Amp/Preamp & Yulong DA1 Power Station ($4,098). Sharing space with Awedyo Audio was a new Headphone manufacturer Auribus Acoustics showing their prototype Dynamic Headphone (projected price $600-$700) looking to launch at year's end.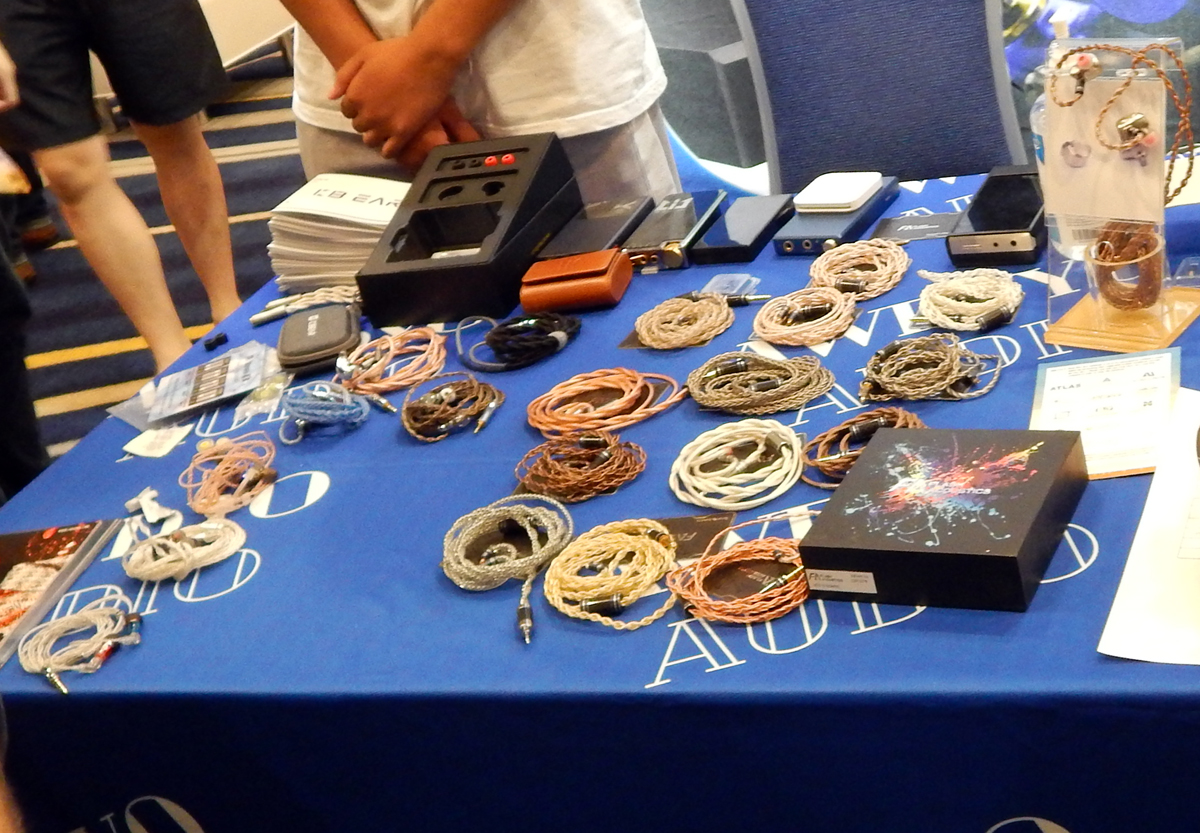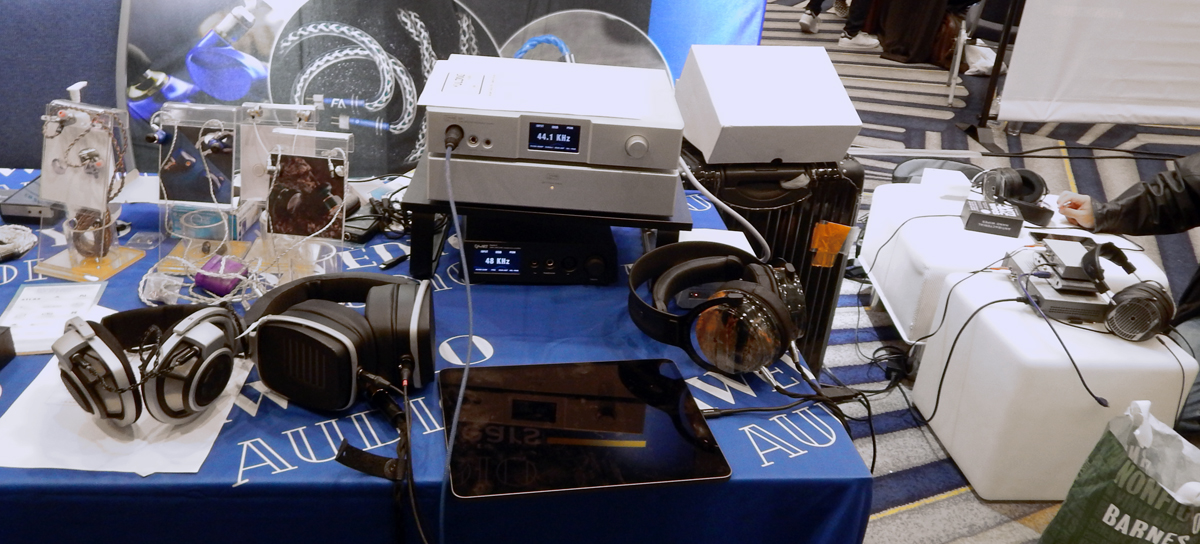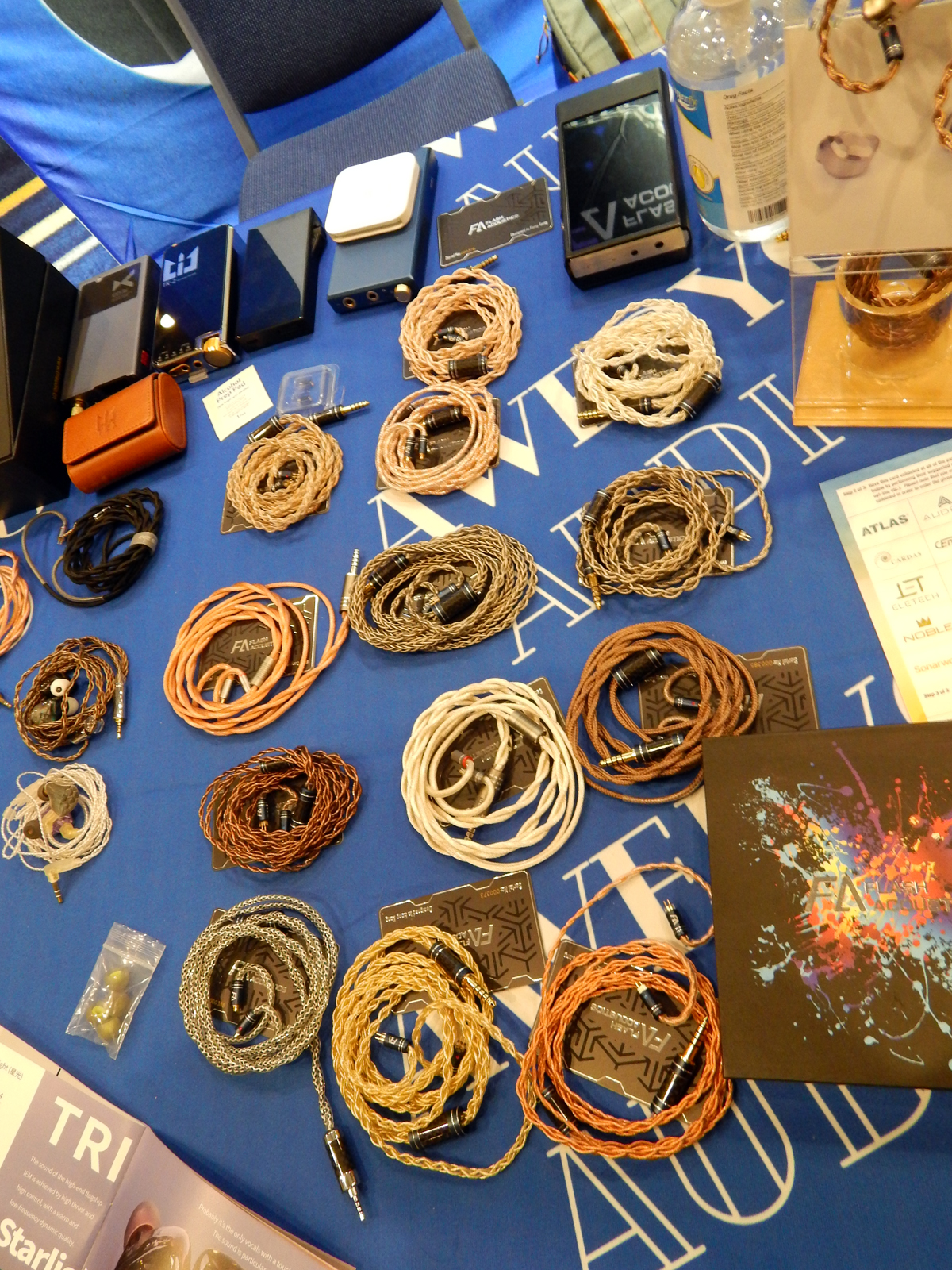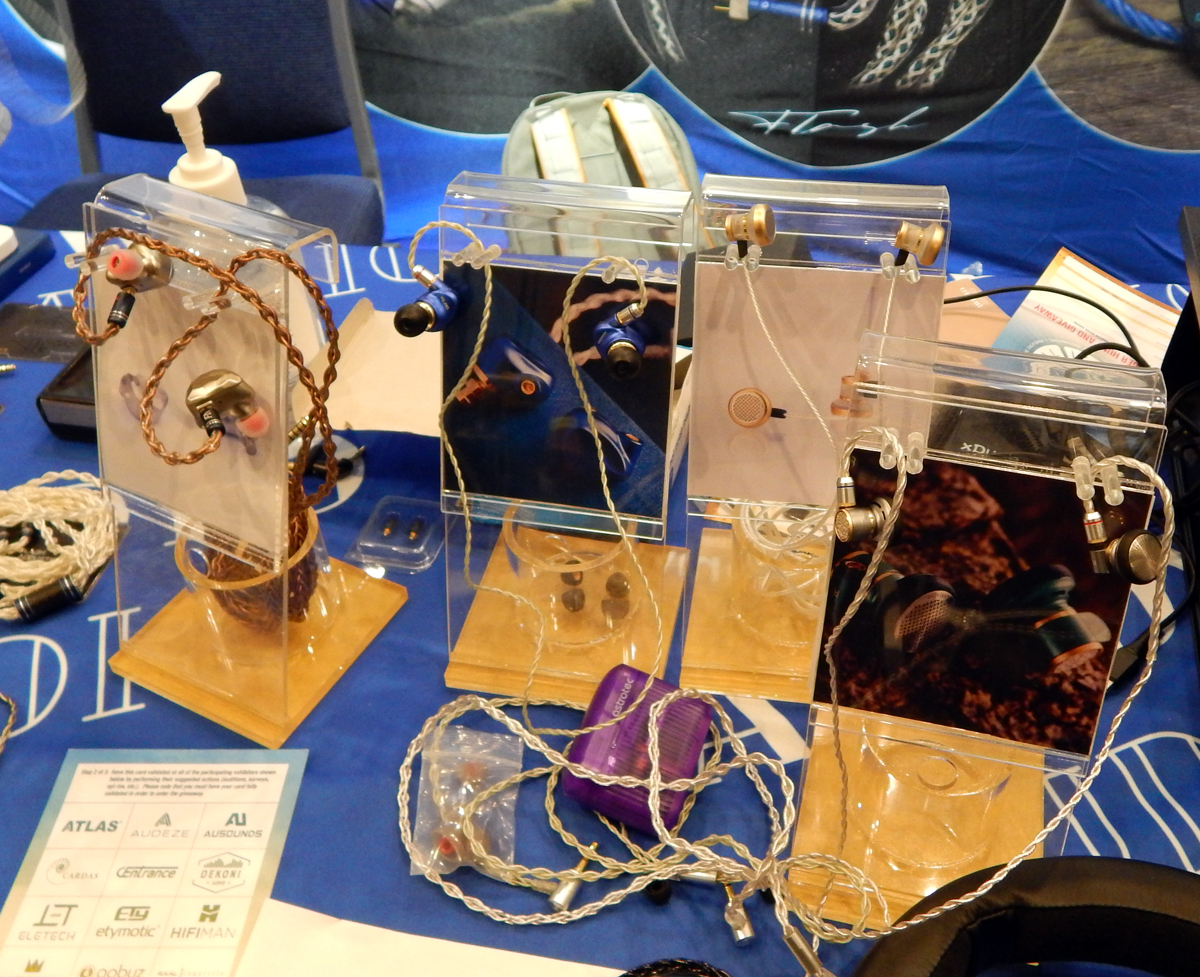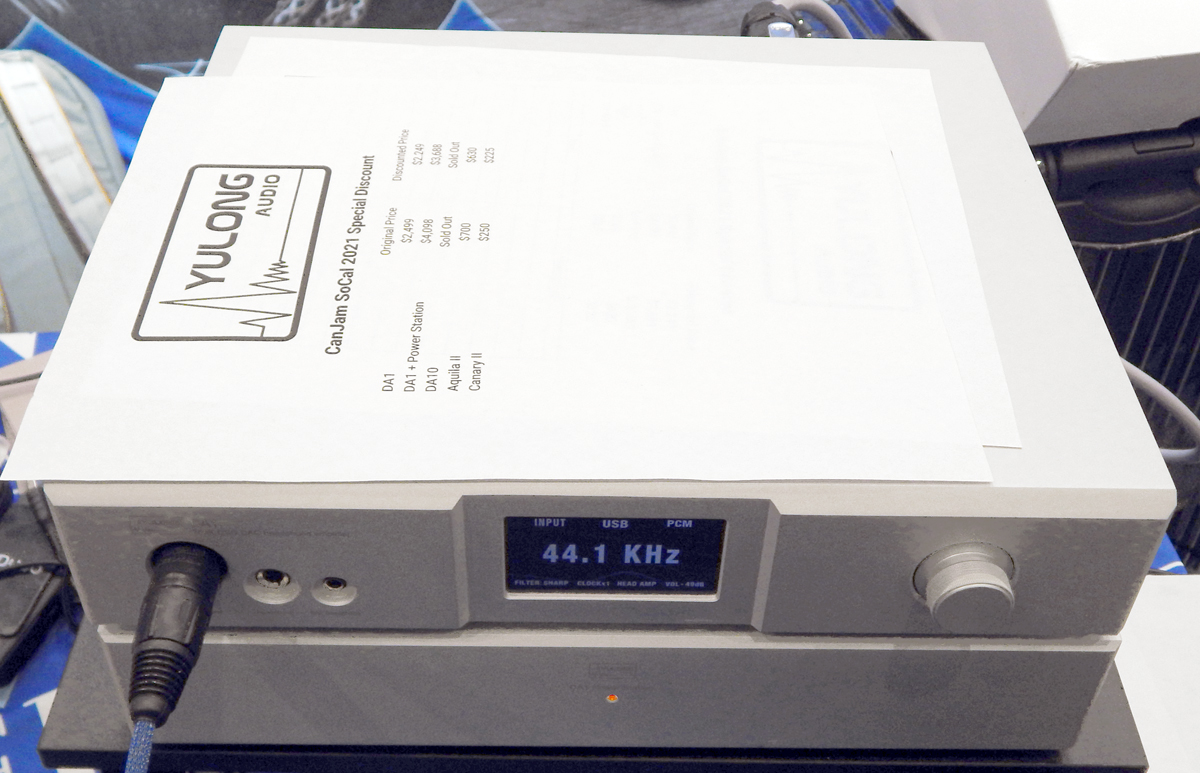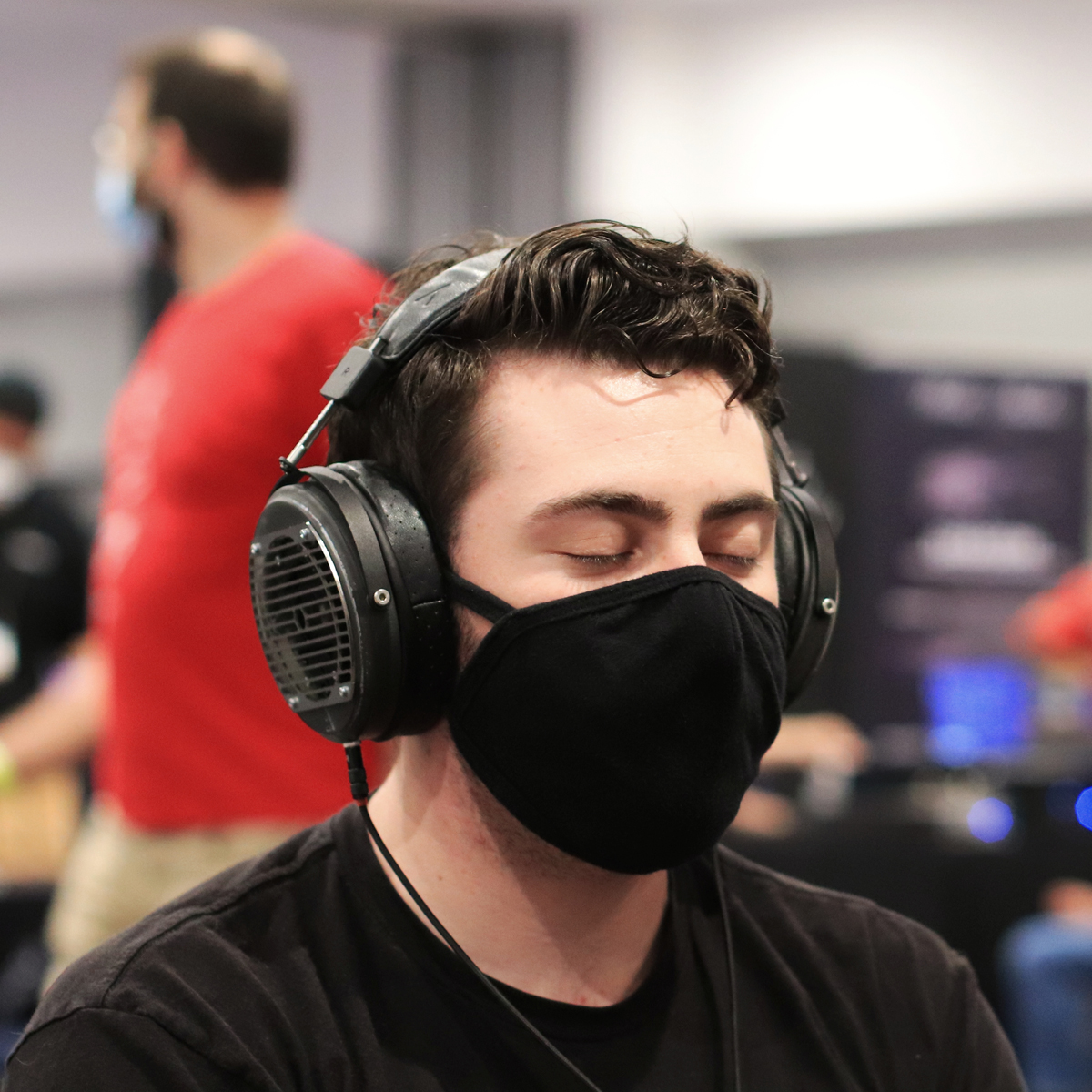 Sonarworks SoundID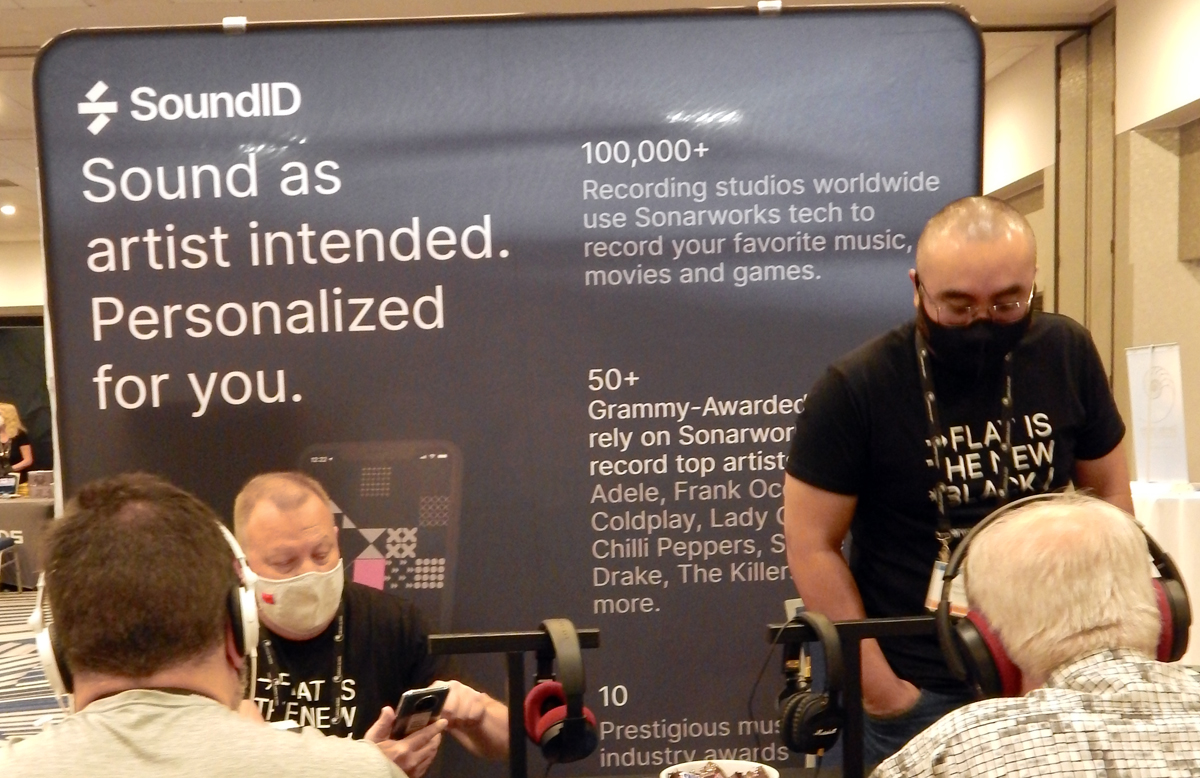 My last stop was Sonarworks SoundID, who were selling an idea rather than a product. Essentially they developed a sonic profile matching system, though it is important to note that this is only a sophisticated equalizer and can't make two headphones sound alike, it simply matches the equalization. It was developed for recording engineers so that they could mix on a variety of systems without having the sound change completely from system to system. It works like this, they have an App that lets you select from a list of sound clips (unfortunately the list is fairly short, the clips are of unknown provenance, and limited variety), and then it takes you through a series of EQ settings with a simple A vs. B selection process (note the system only works with headphones that they have tested and made a profile for). The profile can then be stored and played back on any headphone they have a profile for.  Further, certain manufacturers have purchased the system from them and can store the profile locally on Headphones that have their software built-in (one presumes this would be limited to active headphones). It is an interesting experiment, and their system works to an extent, though the process definitely needs improvement and I'm not sure that it is something I personally would use.
Well that concludes my coverage of CanJam SoCal 2021, it was a great time and I look forward to next year which only promises to be bigger and better, so a final thanks to Ethan and Jude and the CanJam gang, and especially all of the vendors who attended amidst hardship and not a little bit of risk, see you all again soon.