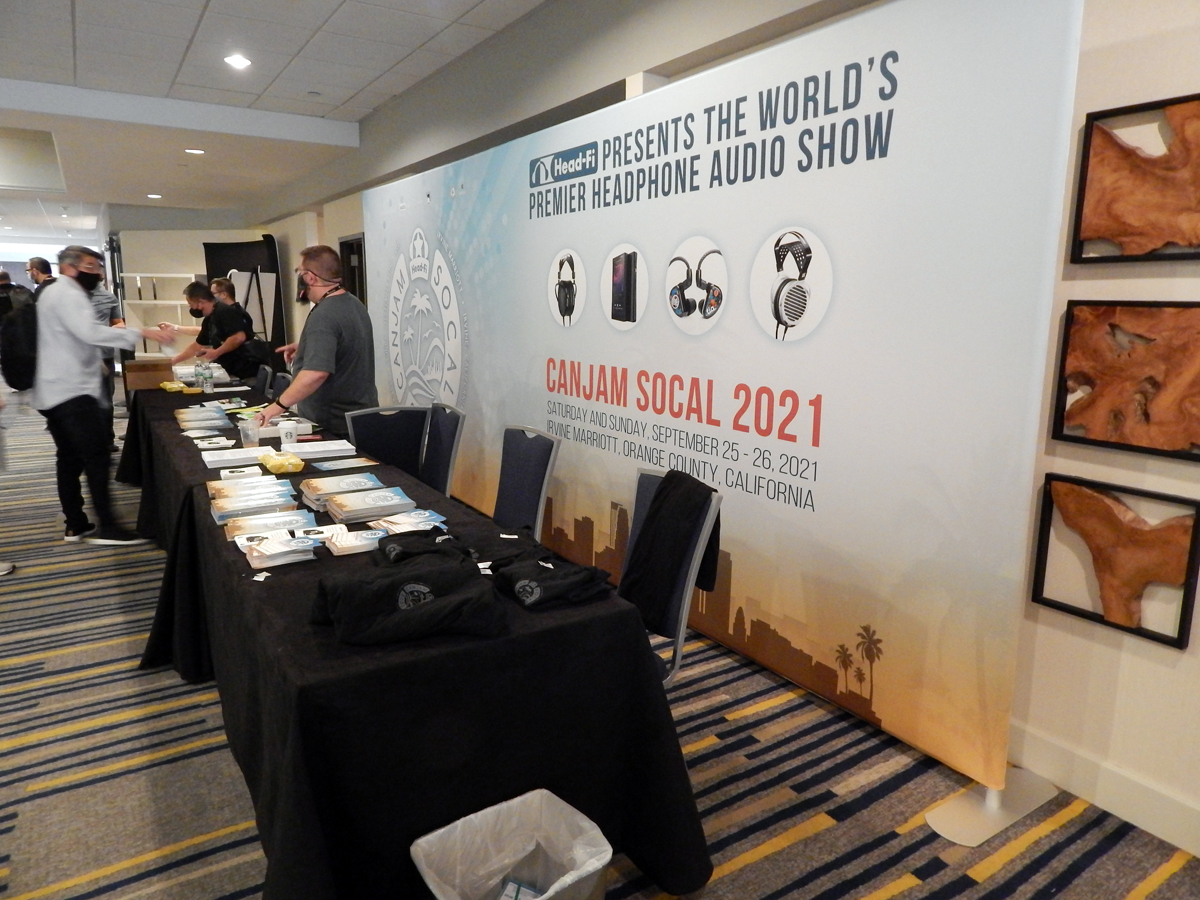 Yes I know technically T.H.E. Show 2021 was the first post-COVID HiFi Show, but CanJam SoCal 2021 was the first Headphone Show, and the first chance I have had to meet with old friends and new and once again immerse myself in the community. I want to point out at the beginning here that the show was very professionally run and all practical safety precautions were strictly adhered to and I want to thank Ethan, and Jude, and all of the usual CanJam gang for making this wonderful experience safe and possible.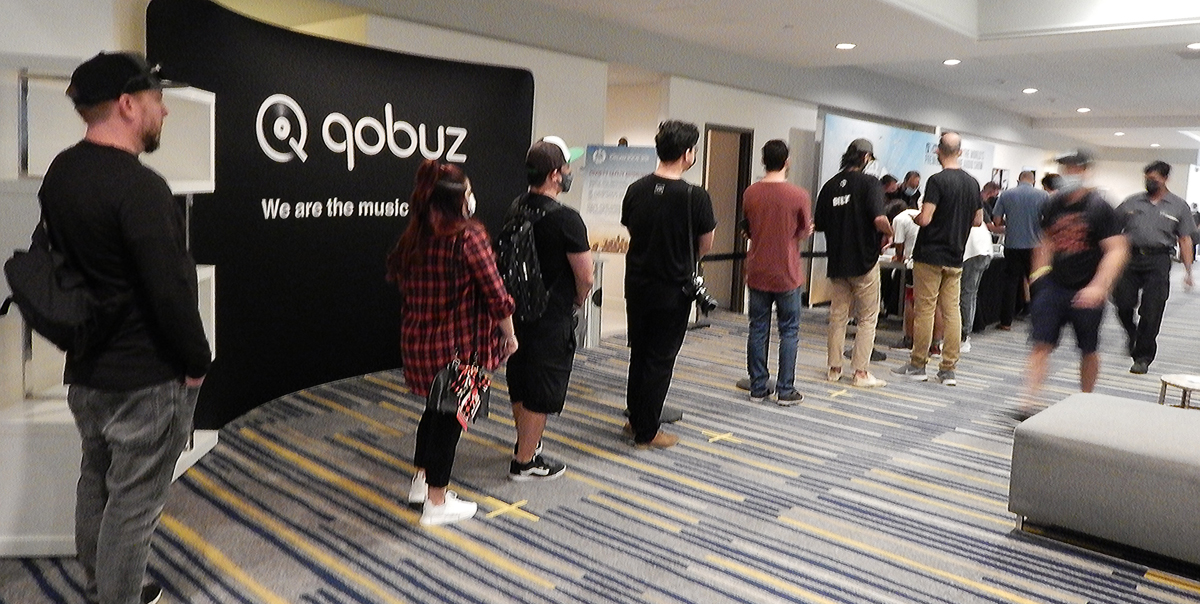 Despite the lack of foreign exhibitors due to travel restrictions, there was plenty to do, see, and listen to with the large main hall divided into four sections, plus one private exhibit room (Dan Clark Audio), two Seminar rooms that were in constant use, a hospitality suite, a press room, and a quiet room for those who needed to take a break.



I came equipped to listen to amplifiers and DAPs and was surprised to discover that the majority of vendors were demonstrating headphones. I'll admit I was a little shy about demoing headphones until Dan Clark convinced me that the use of alcohol wipes to clean the headphones after every listen made it perfectly safe, which did allow me to listen to the Dan Clark Audio AEON 2 Noir for the first time (the AEON 2 was released after the last pre-COVID CanJam). It also allowed me to compare the new Dan Clark Audio Stealth Planar Magnetic Headphone to the Dan Clark Audio VOCE Electrostatic Headphone.
Another surprise was the number of High-end Headphone Dealers in attendance, many standing in for their manufacturers who otherwise were unable to attend.
Cardas Audio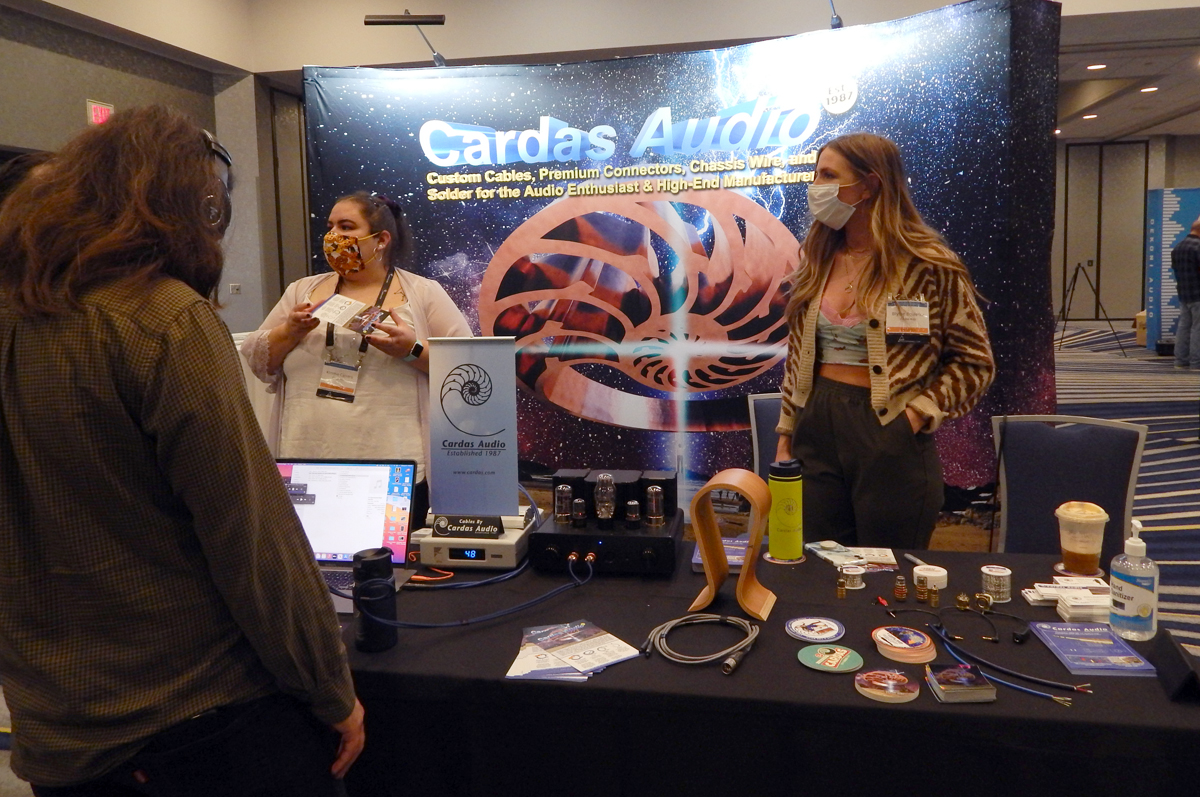 My first stop of the day was Cardas Audio. As regular readers will know, Cardas has been my go-to cable manufacturer since the 1980s and the cable I use in my reference system. At the show, they were offering a first taste of the prototype for an upcoming new headphone cable, so new in fact that they have yet to name it (price to be determined). They also had a Cardas Clear Headphone Cable available for comparison ($670 for 1.5 m), as well as a sampling of their connectors, solder, accessories, and cable bits.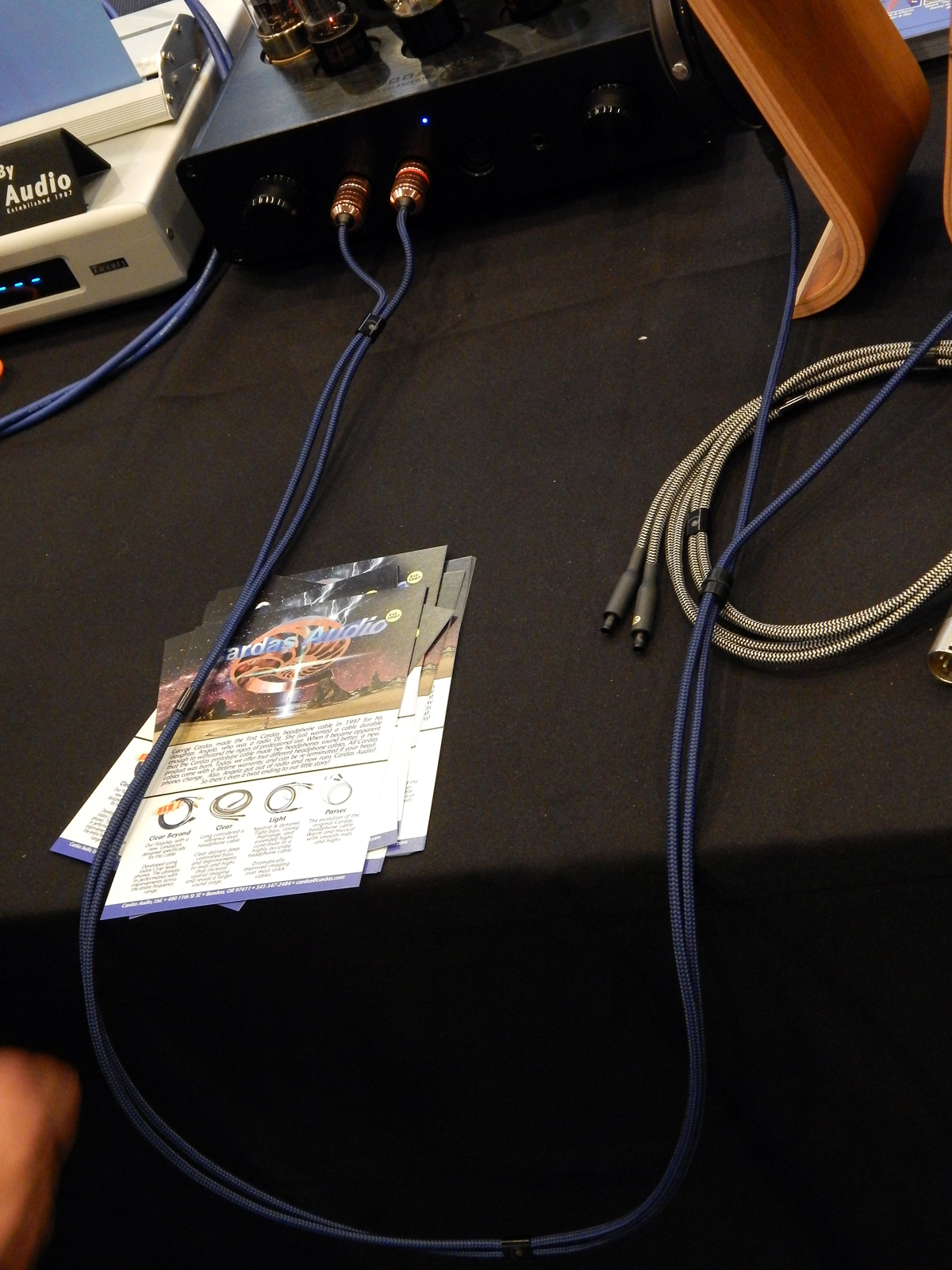 Jerry Harvey Audio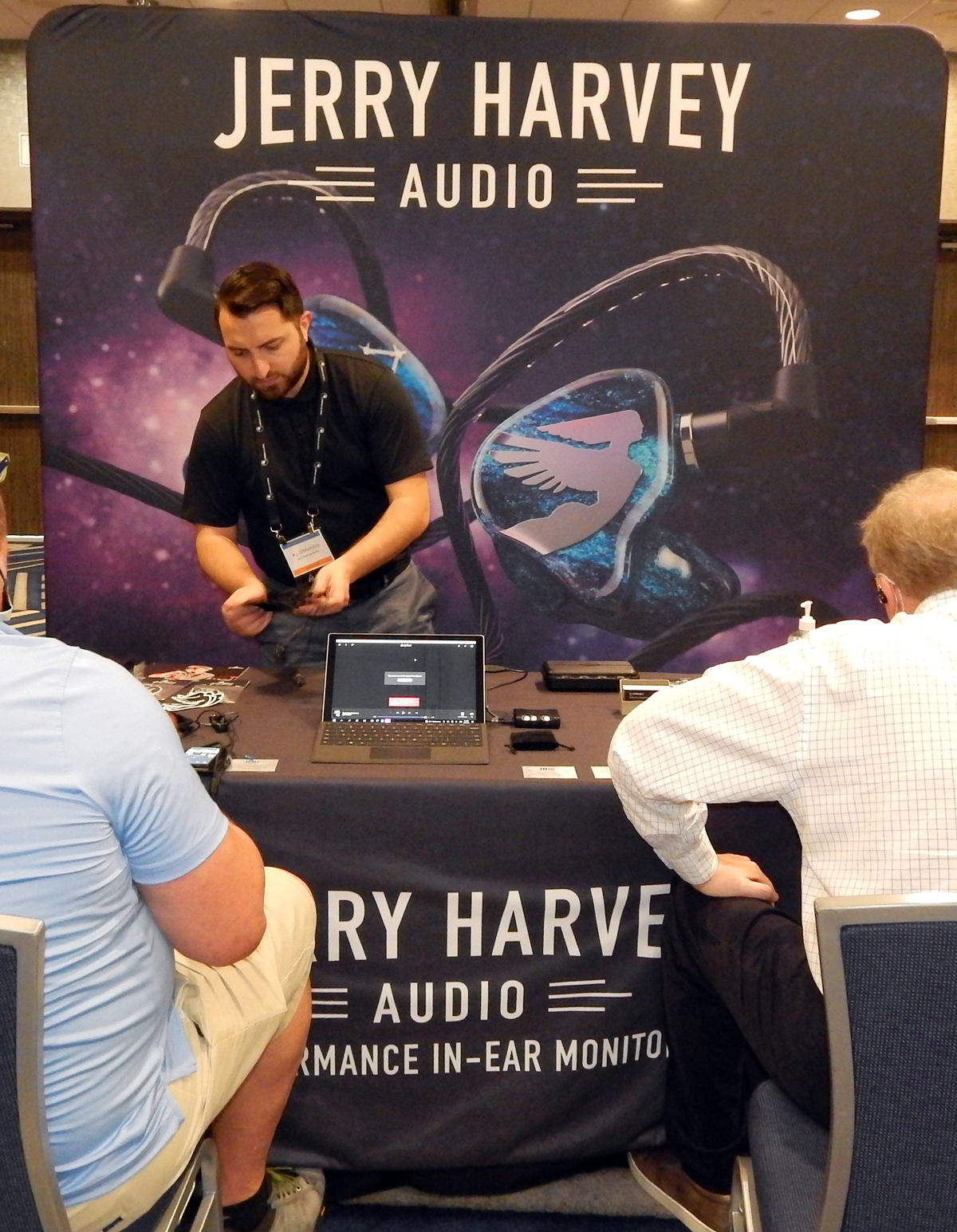 Next on the agenda was Jerry Harvey Audio who were excited to present their new $1,799 Jolene 4-way, 12 element Hybrid In-Ear Monitor (available as Custom or Universal), featuring a pair of 9.2mm dynamic drivers to cover 20Hz to 400Hz (bass and sub-bass), two 4.9mm dynamic drivers cover the midrange, and the high-mids and high-frequencies are handled by quad balanced armatures. Unfortunately, due to the black-on-black layout, I was unable to capture an acceptable picture, but I was able to get a photo of their impressive 12 BA Jimi ($1,299).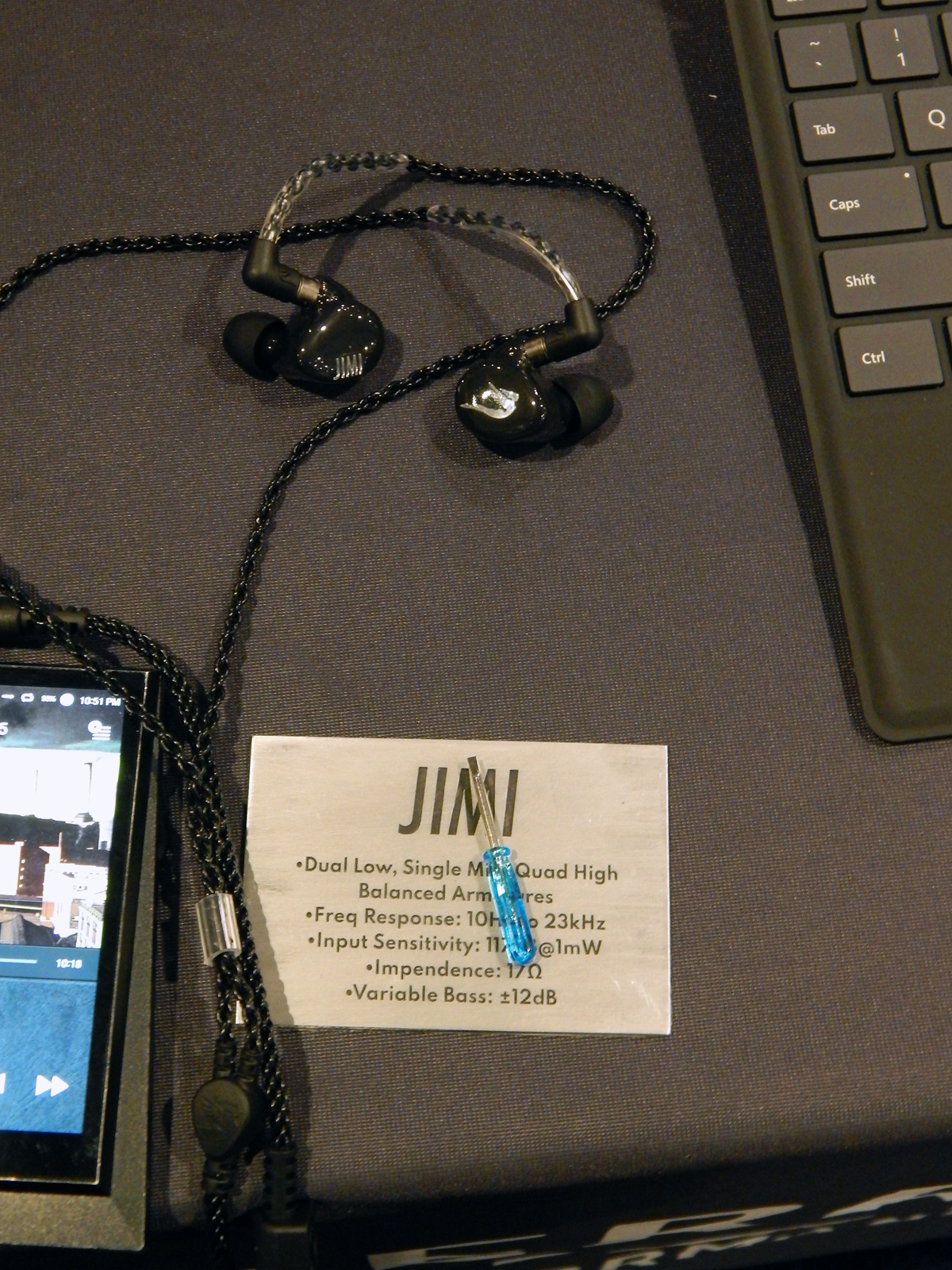 Dekoni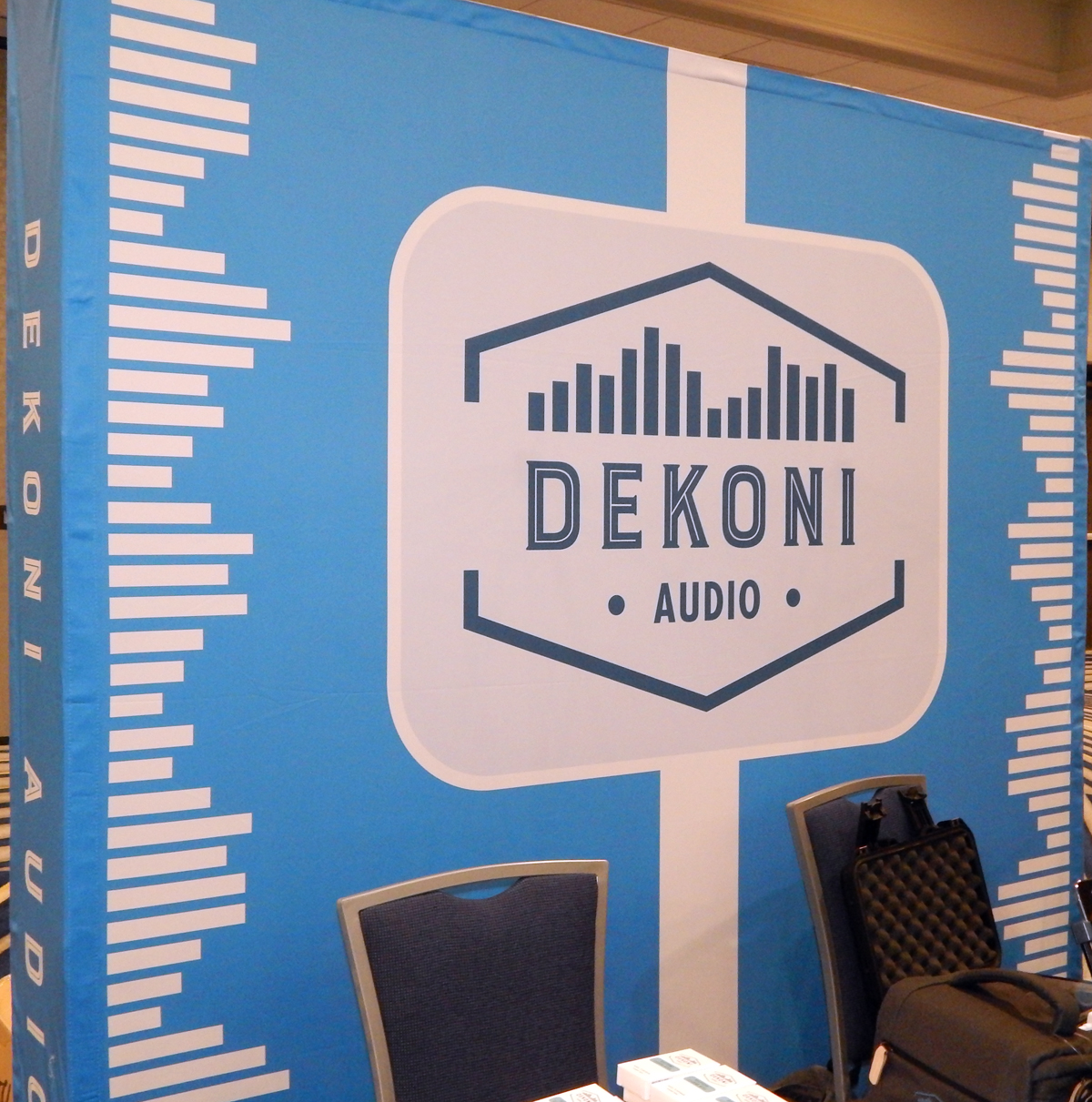 Probably the most respected manufacturer of custom ear-pads, ear-tips and, accessories is Dekoni, and they were on hand with a host of items for demonstration and sale, including a stunning pair of blue plaid ear-pads, as well as a pair of their famous Dekoni Blue Headphones ($299.99). One really exciting product was their new Headphone Hero ($199.99) hard shell travel case. Designed in partnership with SKB the Headphone Hero sports an automatic pressure relief valve and TSA-approved latches with an IP67 water-resistant seal allowing them to be safely stored with the baggage on an airplane without needing to be placed inside a suitcase. It also features a removable protective insert that can be used as a portable headphone stand.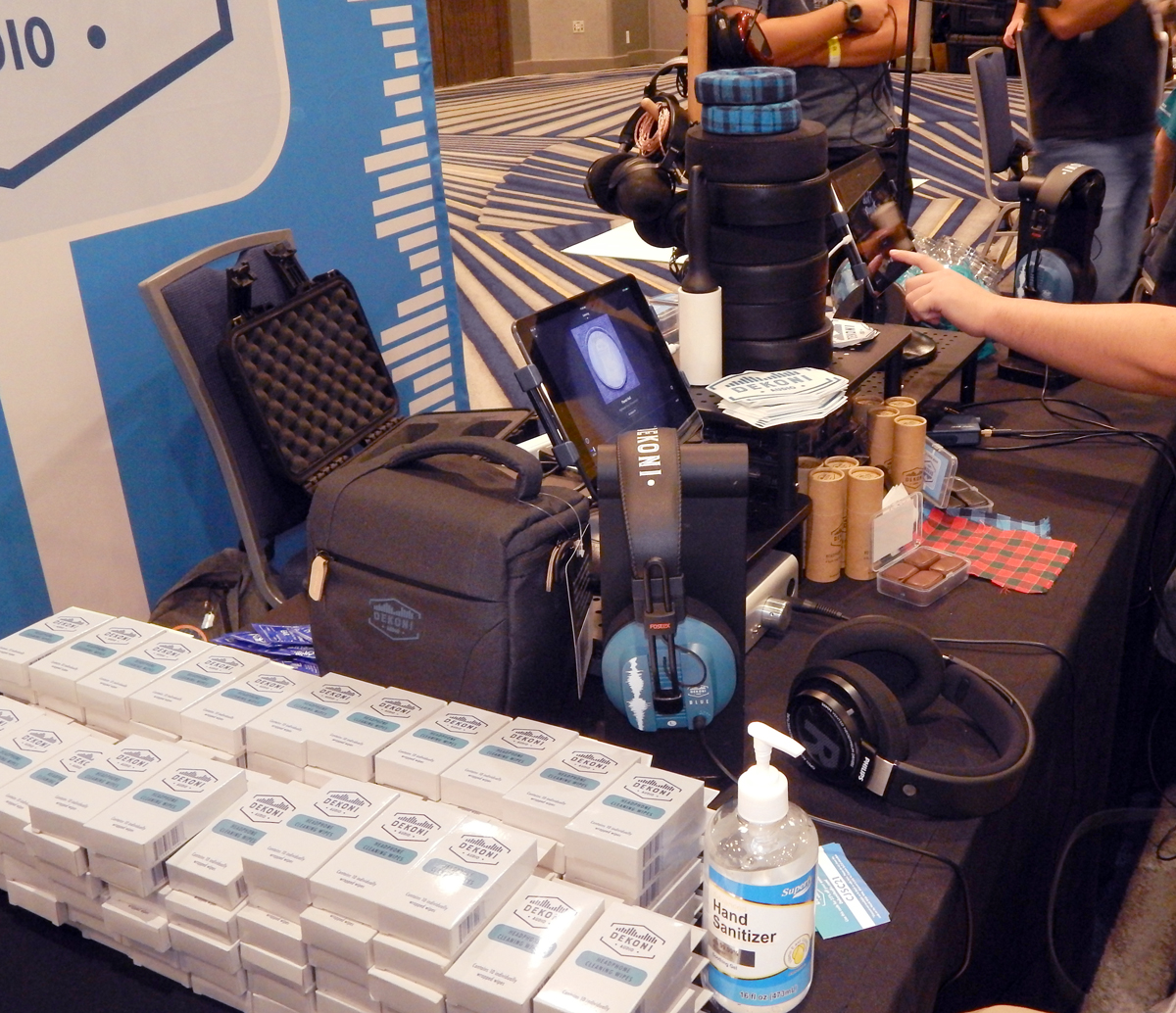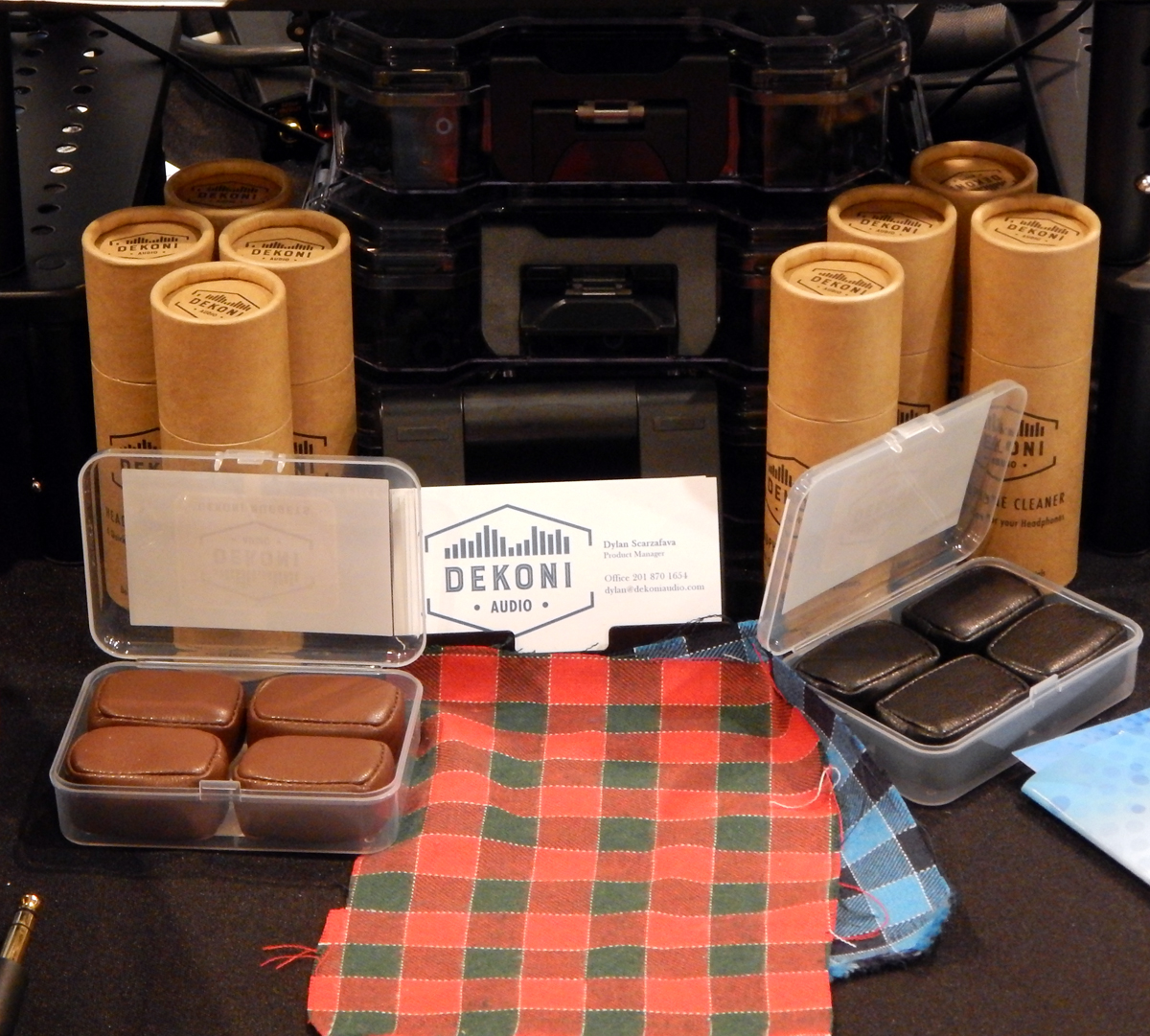 Bloom Audio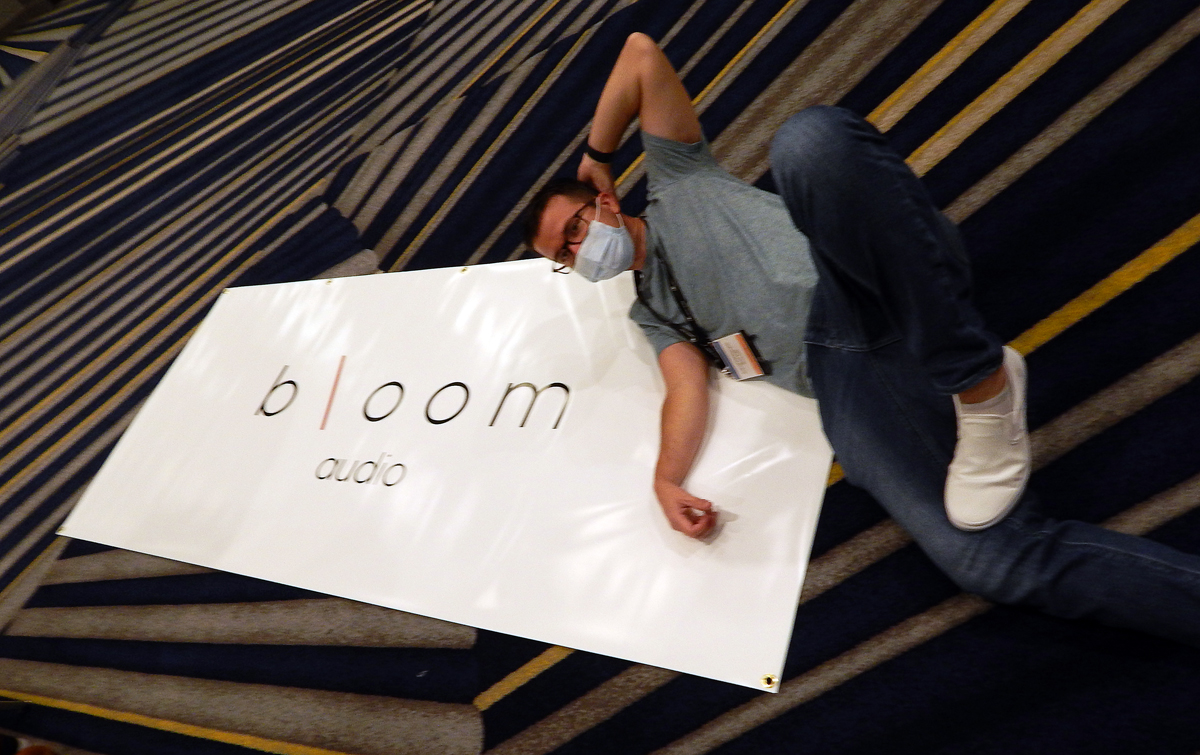 One booth that caught my attention right away was Bloom Audio out of New Jersey. Among other things, they were standing in for Meze Audio who could not attend, demonstrating the new Meze Audio Elite Open-Back Isodynamic Hybrid Planar Headphones ($4,000), as well as the Empyrean Phoenix Limited Edition Open Back Isodynamic Hybrid Planar Headphones ($3,999). They also had the iFi Pro iDSD Signature DAC/Tube & Solid-State Headphone Amp and Streamer ($3,249) along with the iFi Pro iCAN Signature Tube & Solid-State Headphone Amp ($2,249). Though what first attracted my attention was the displays for the Eletech headphone cables an innovative, artisanal cable company that draw inspiration from ancient Greece and the art of Raphael. On display were Eletech Fortitude Copper Cable for Headphones and IEMs ($199), Eletech Prudence Silver-Plated Copper Cable for Headphones and IEMs ($249), Eletech Iliad Gold/Silver IEM Cable ($1,799), and Eletech Aeneid Gold/Silver IEM Cable ($2,399).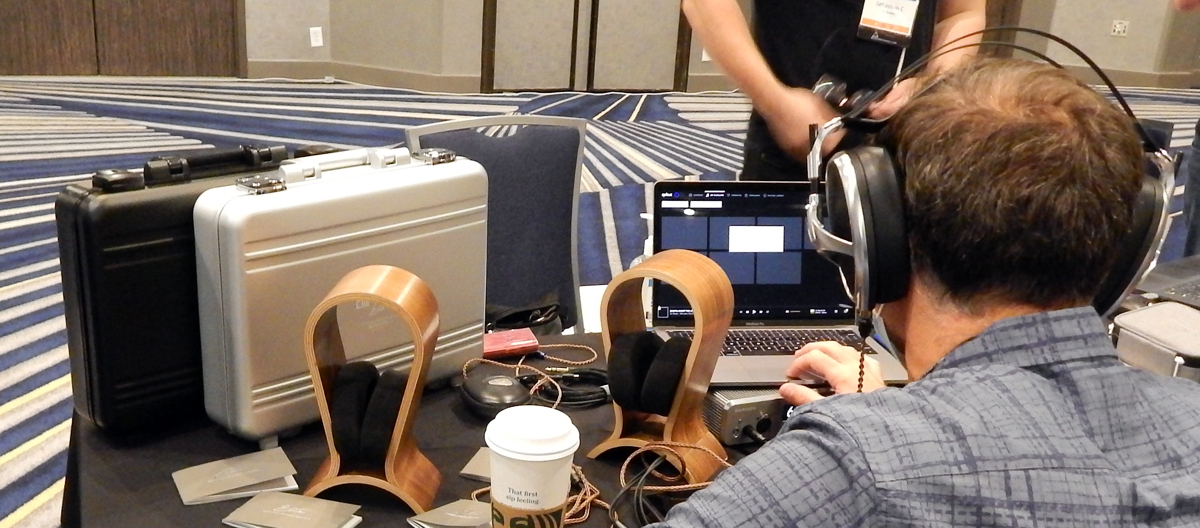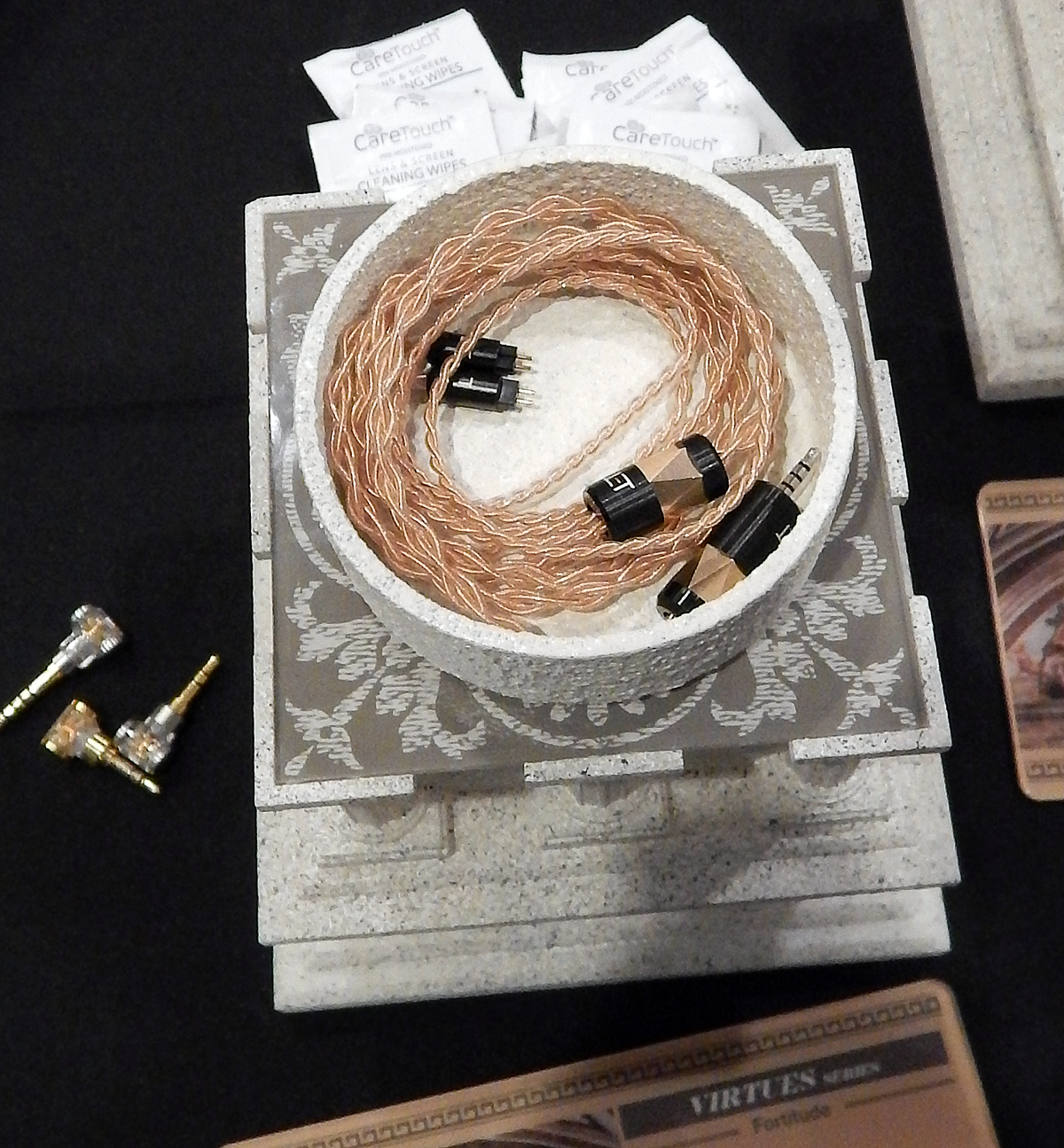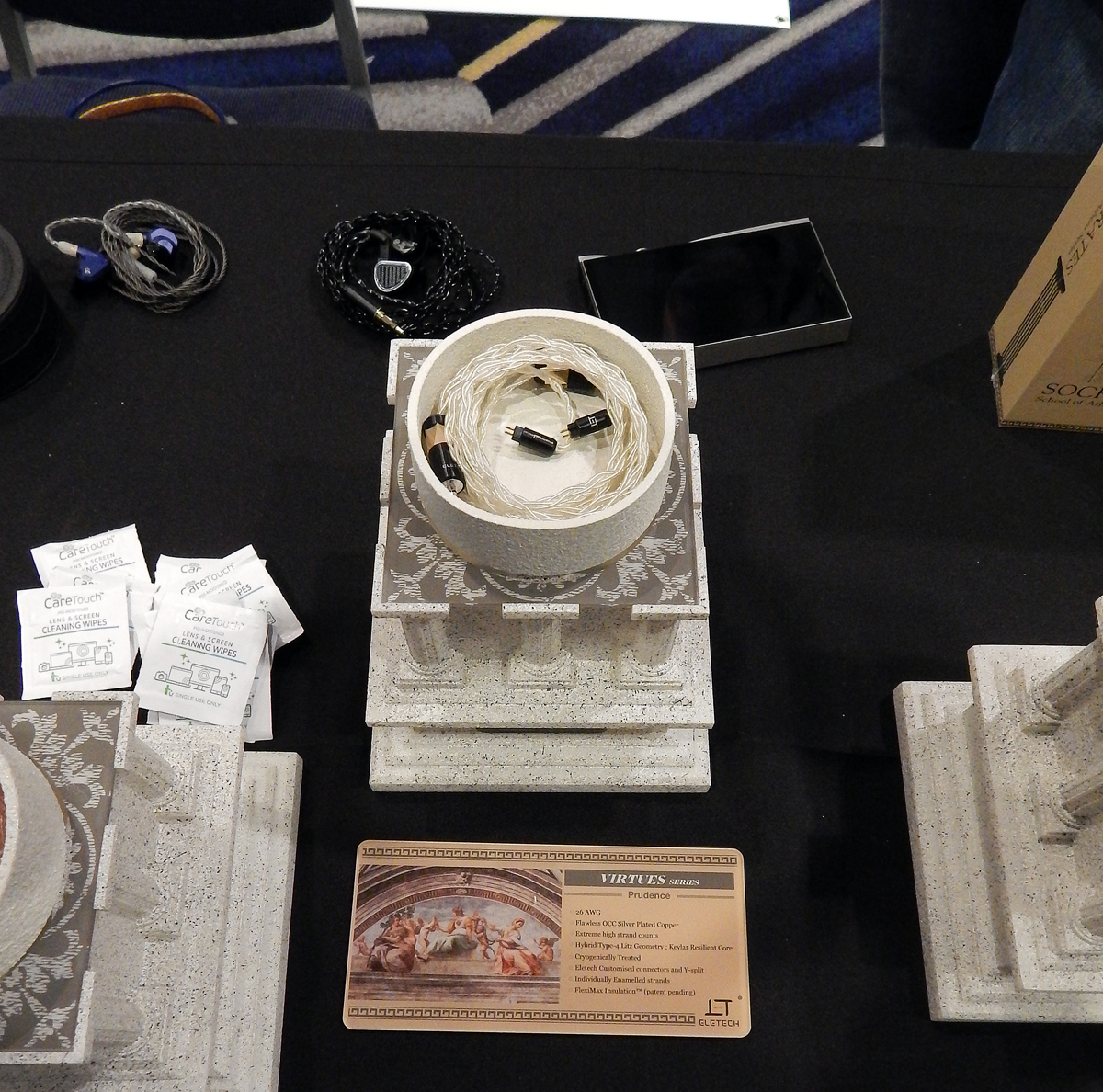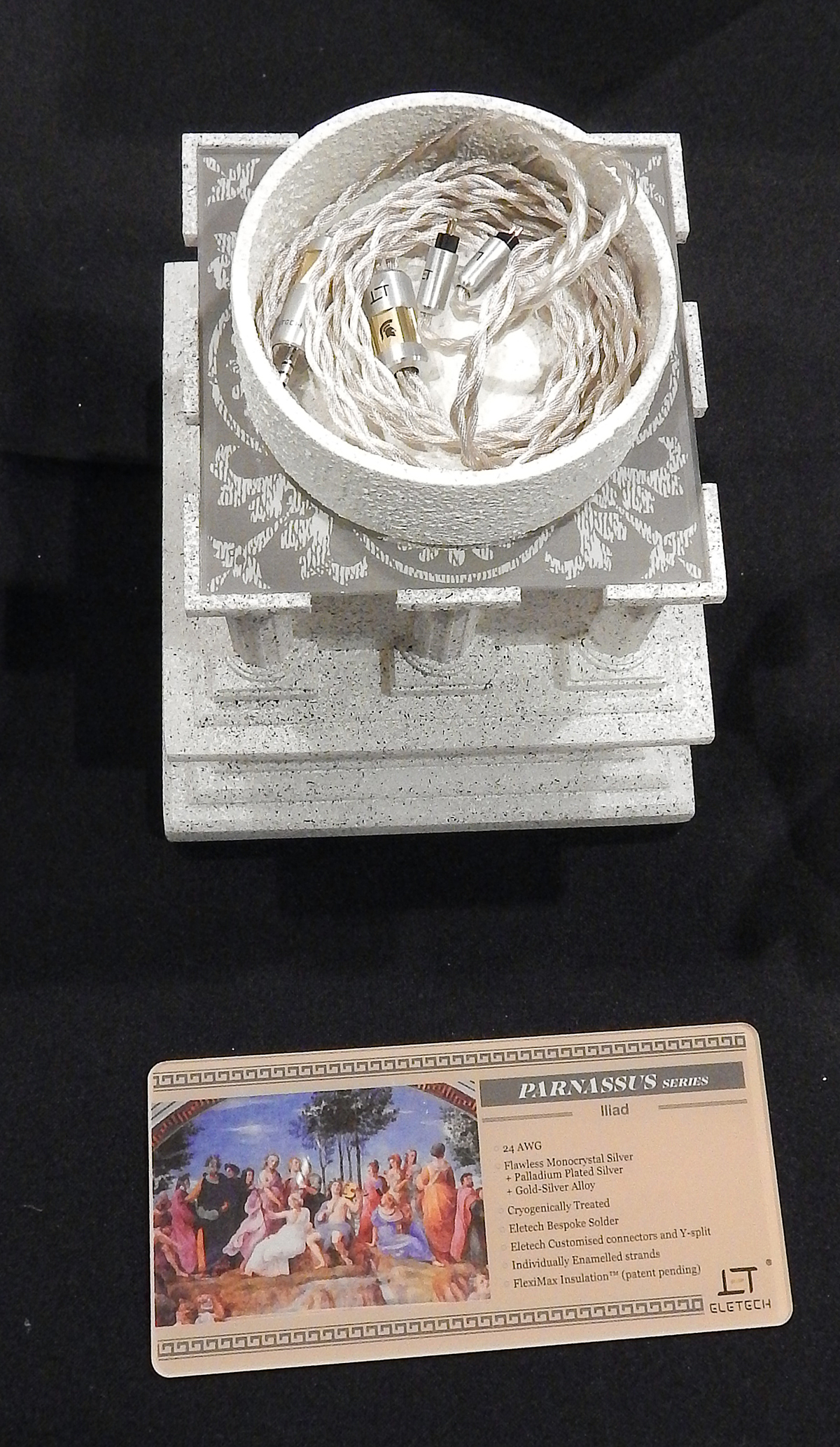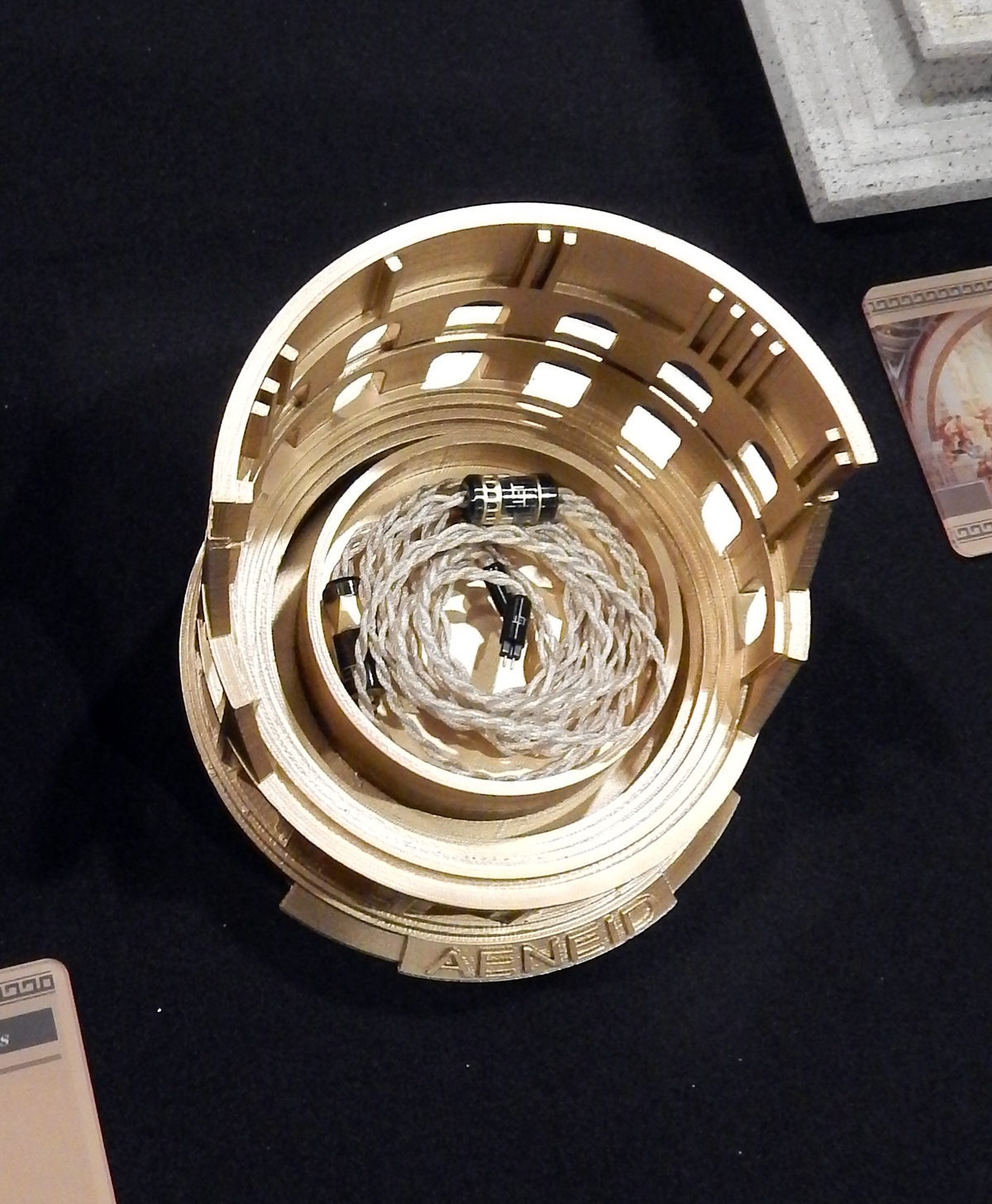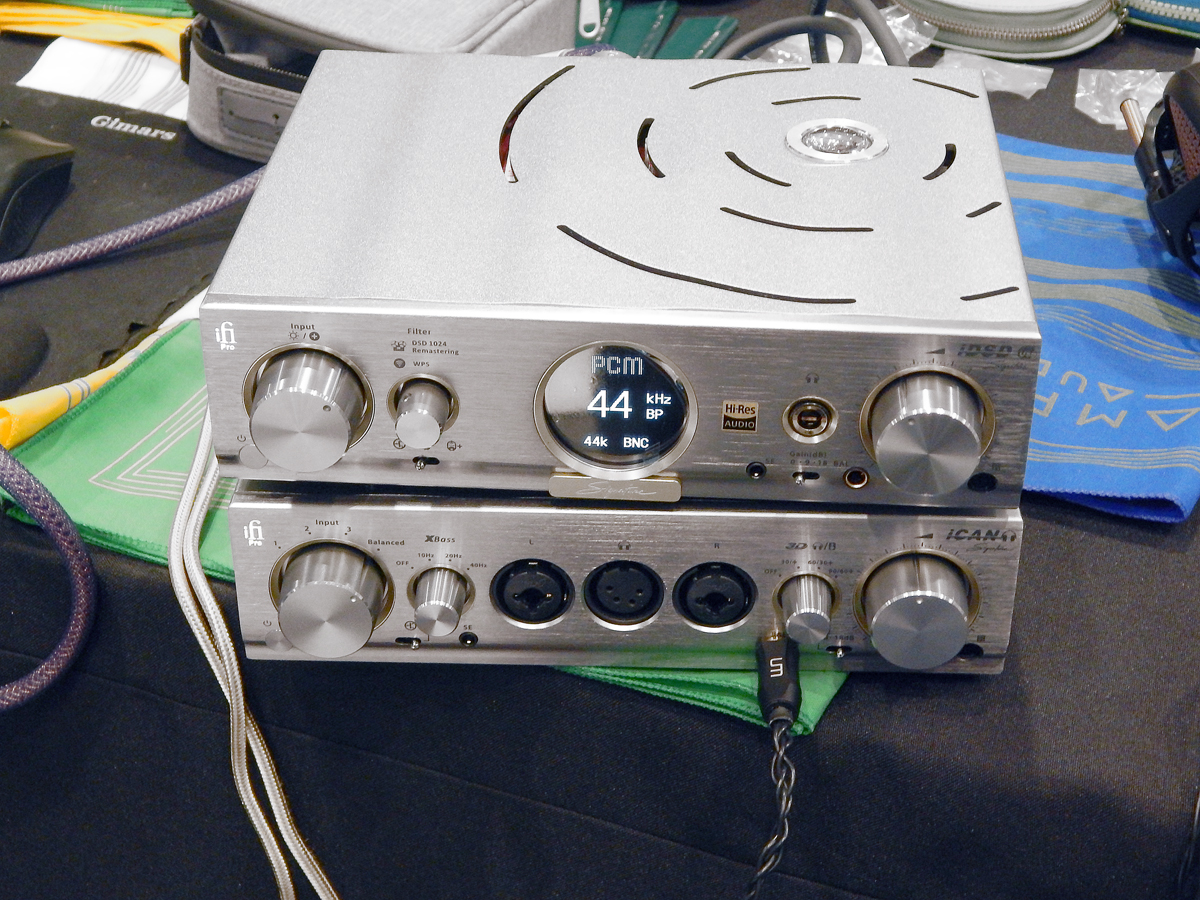 ampsandsound
One of the very best amplifier designers and manufacturers is my good friend Justin Webber of ampsandsound, and he was sharing space with The Source AV (the second High-end dealer that I found at the show). The centerpiece of the show was his $9,200 flagship Nautilus Personal Audio Tubed Integrated Amplifier shown in the standard black and an eye-popping orange chassis. A true dual-mono design with dual power supplies, dual power transformers, dual input transformers, and dual chokes on two separate boards sharing only the input tube, volume control, and headphone outputs it even eschews a switch for the different impedance taps, all hand made using turrets and point to point wiring producing a pure tube design that may be the finest headphone amplifier made. Also on display other than ampsandsound Agartha Tube Headphone Amplifier ($6,300) and ampsandsound Bigger Ben Gen 2 Tube Headphone Amplifier ($5,600), was the Core Power Technologies Equi=Core 600 ($1,295), the fantastic Dan Clark Audio Stealth Planar Magnetic Headphone ($3,999.99), the Meze Audio Elite Open-Back Isodynamic Hybrid Planar Headphones ($4,000), my favorite electrostatic headphone amplifier the HeadAmp Blue Hawaii SE tube hybrid Electrostatic Headphone Amplifier ($5,995), and the RAAL|Requisite SR1a Earfield Monitors ($3,500).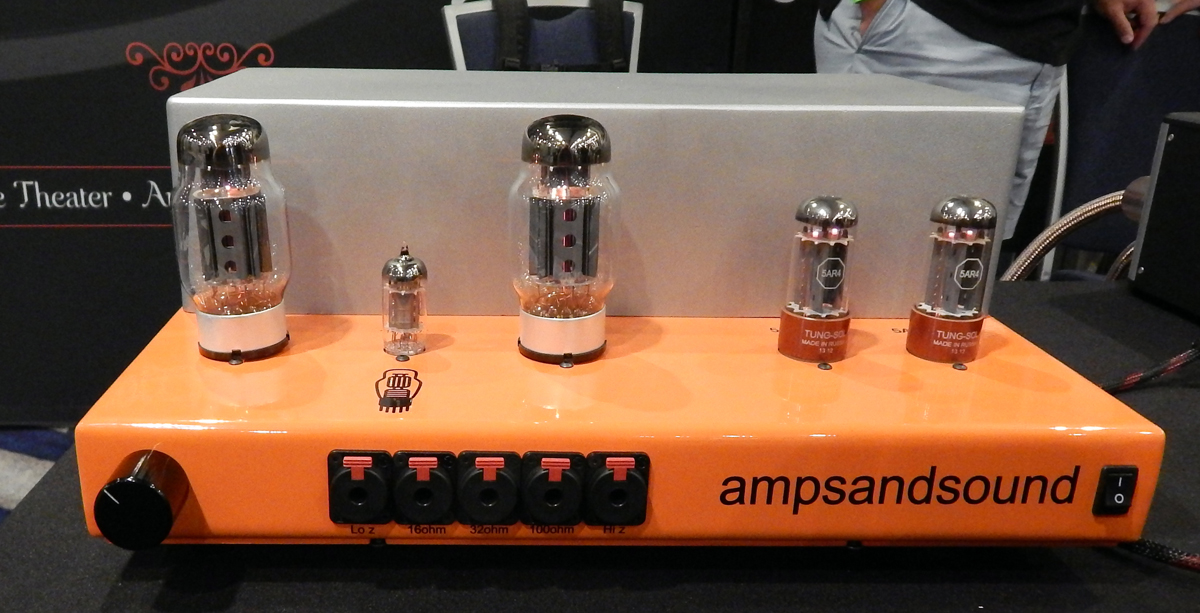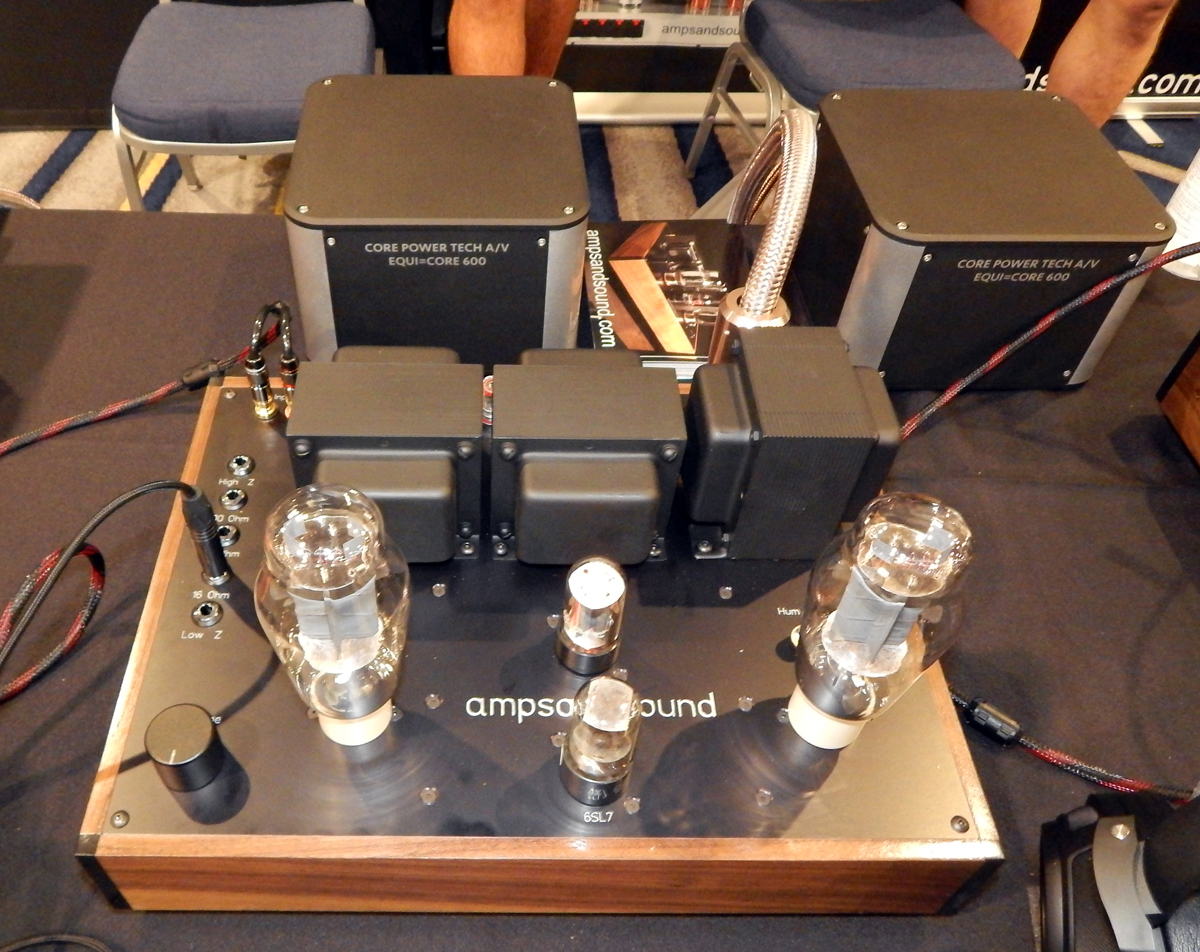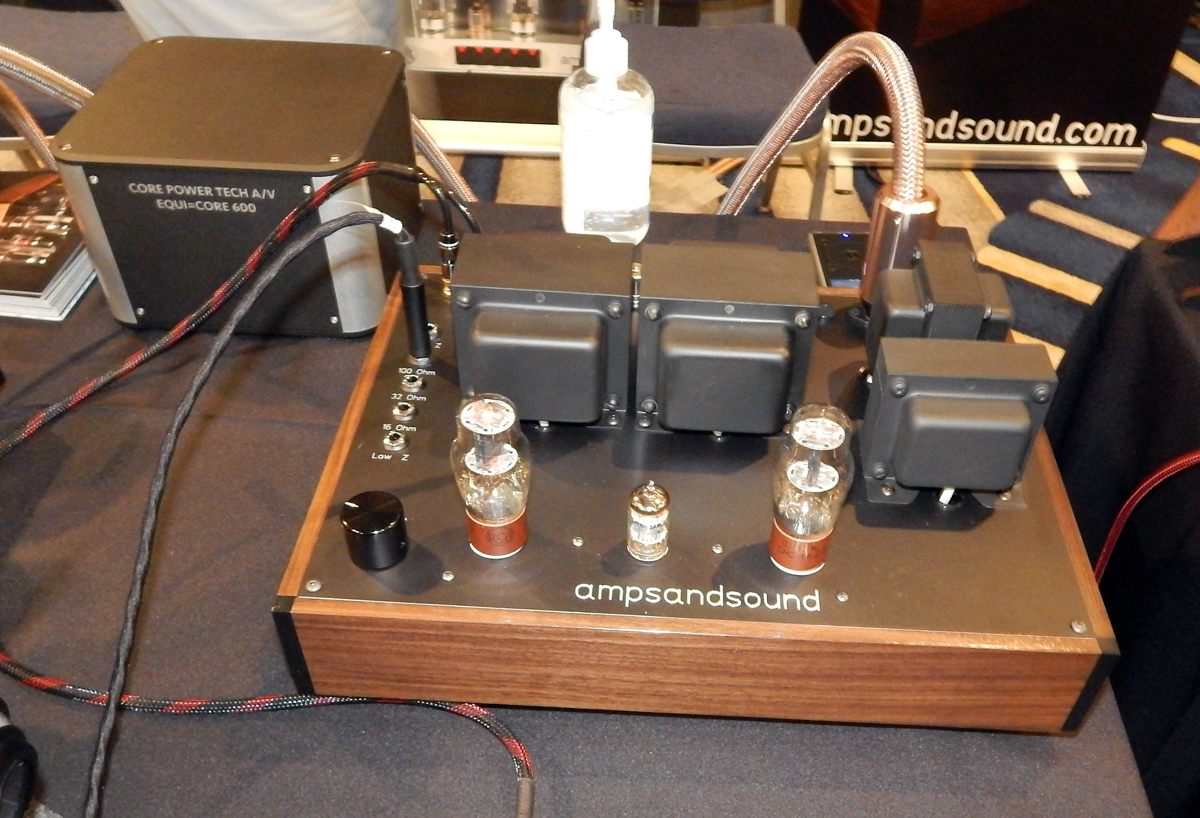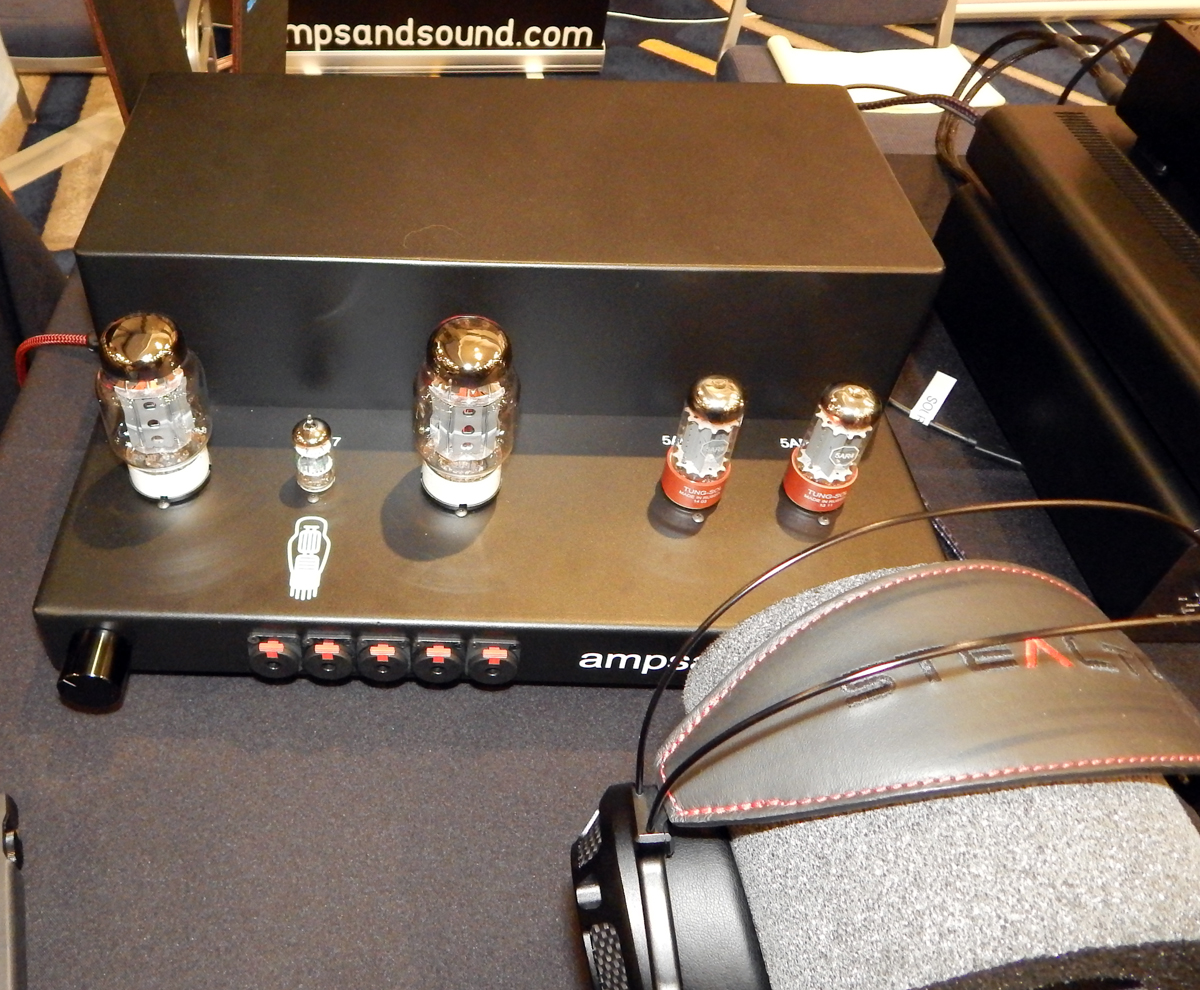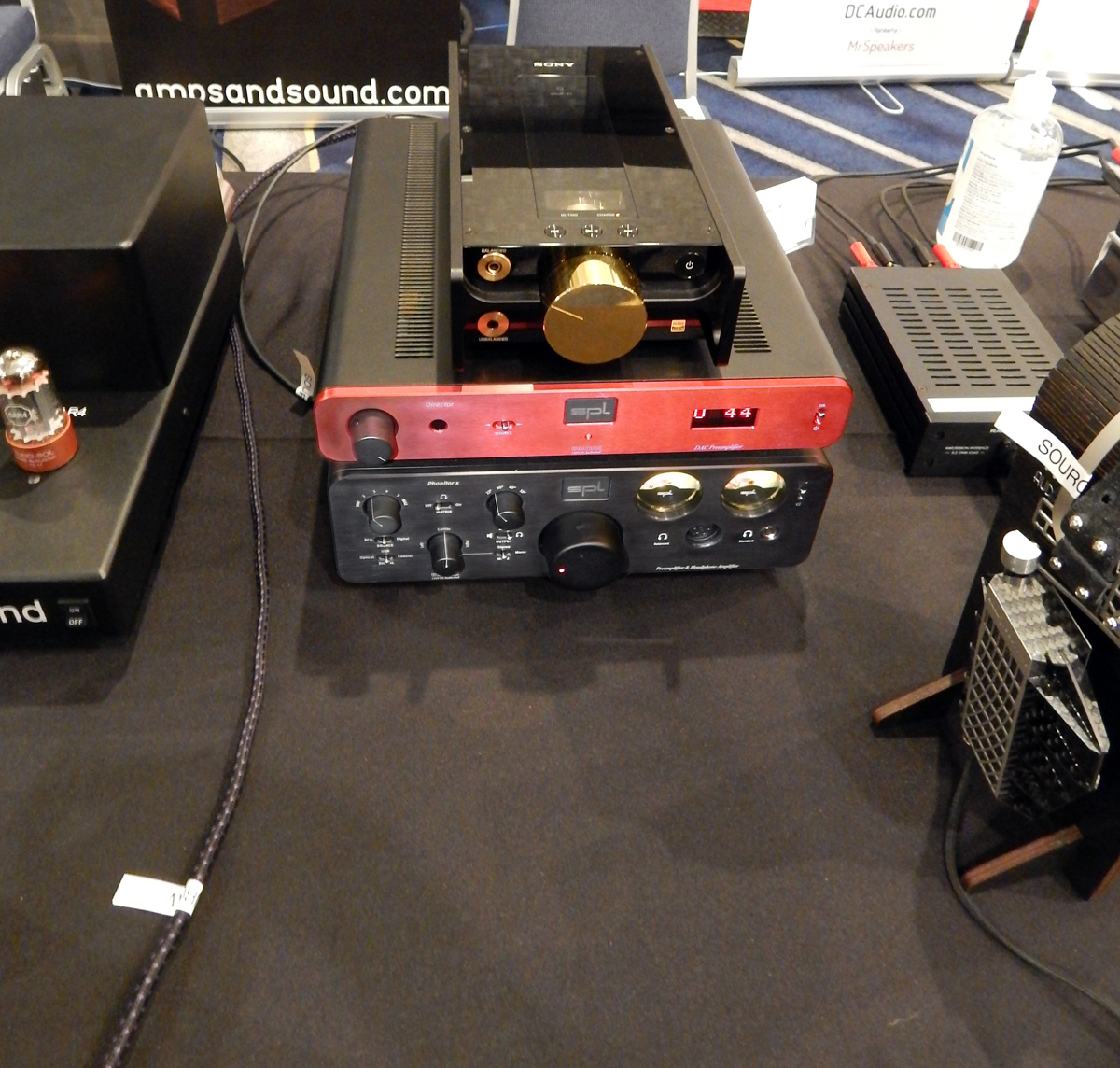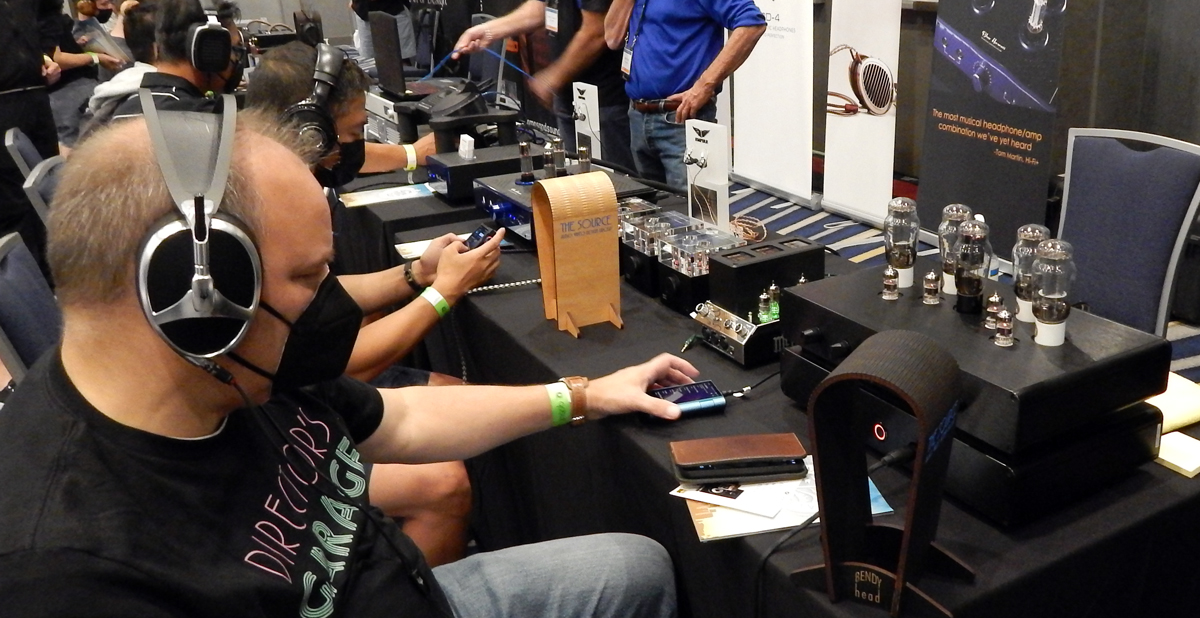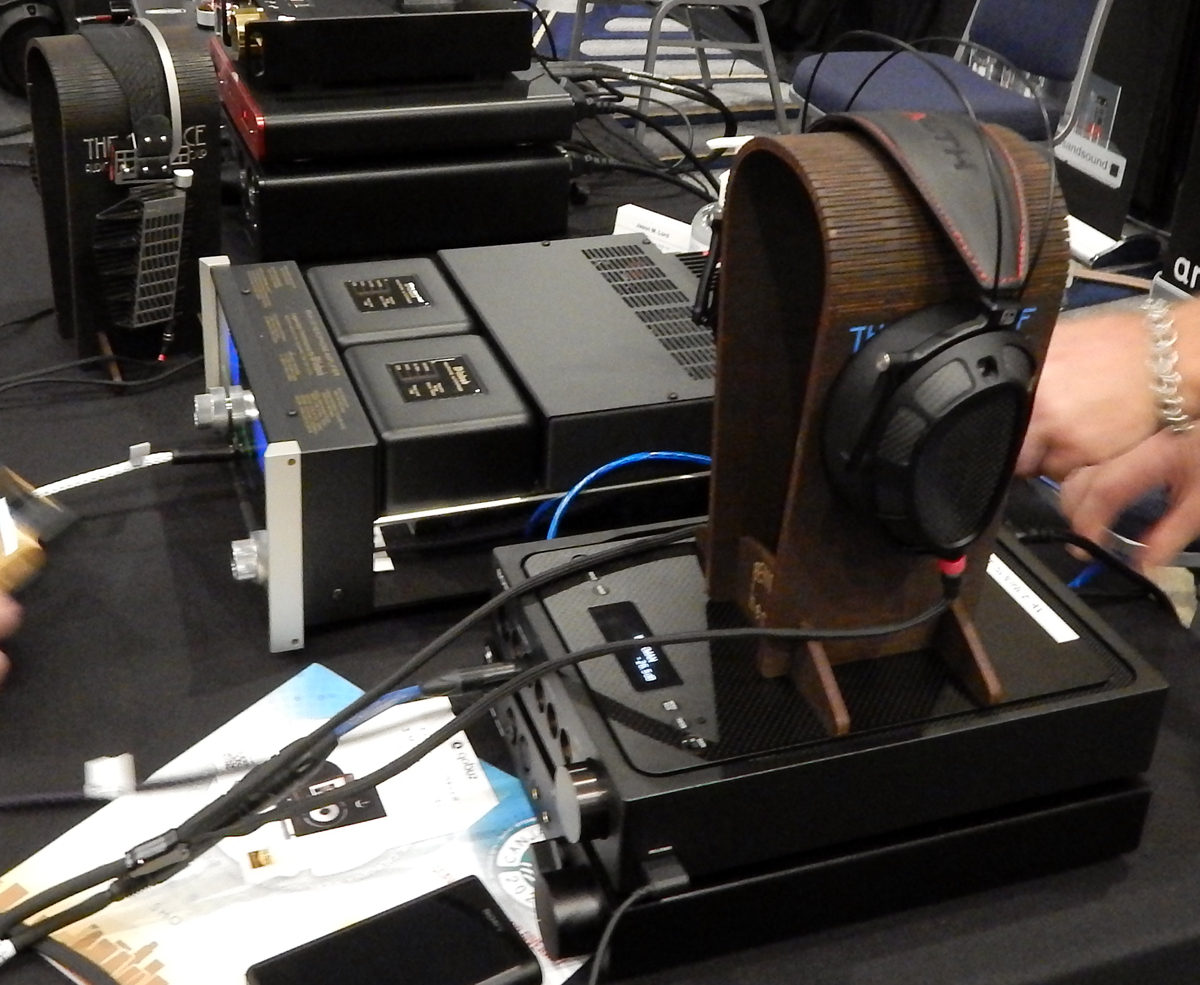 Headphones.com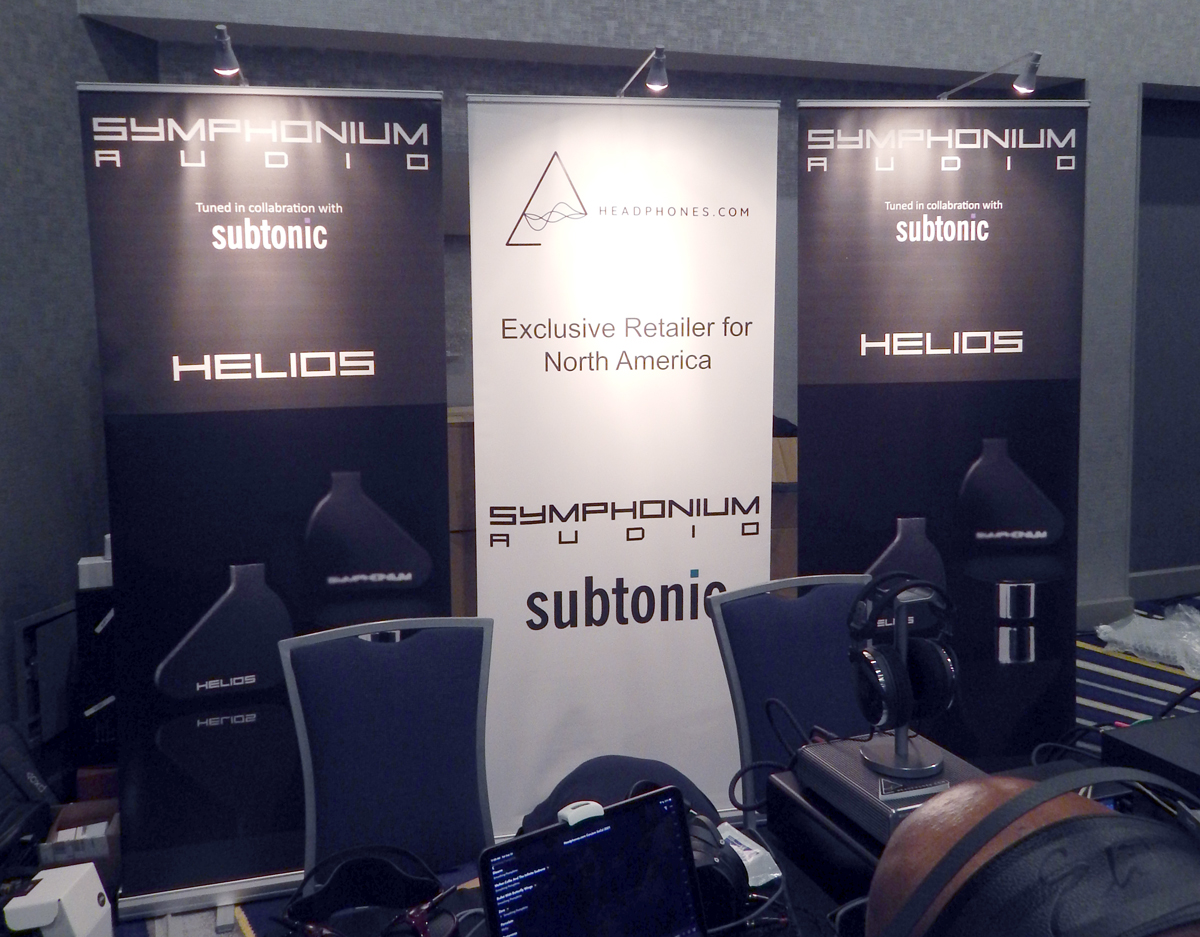 Out of Portland, Oregon is yet another High-end Headphone dealer Headphones.com Among the many spectacular products they had on display they had two Headphone.com branded Forge Desktop Headphone Tube Amplifiers ($2,749) designed and built by ampsandsound to Headphone.com's spec, using JJ KT88s, one is designed with output taps for 32Ω and 300Ω, while the other has 8Ω and 100Ω taps. An interesting-looking headphone was the Final Audio D8000 Pro Edition Headphone ($4,299). They were also yet another dealer showing the Dan Clark Audio Stealth Planar Magnetic Headphone ($3,999.99) and the Meze Audio Elite Open-Back Isodynamic Hybrid Planar Headphones ($4,000). Further, they are the exclusive North American retailer for Symphonium Audio's Helios In-Ear Monitor Headphones ($1,099)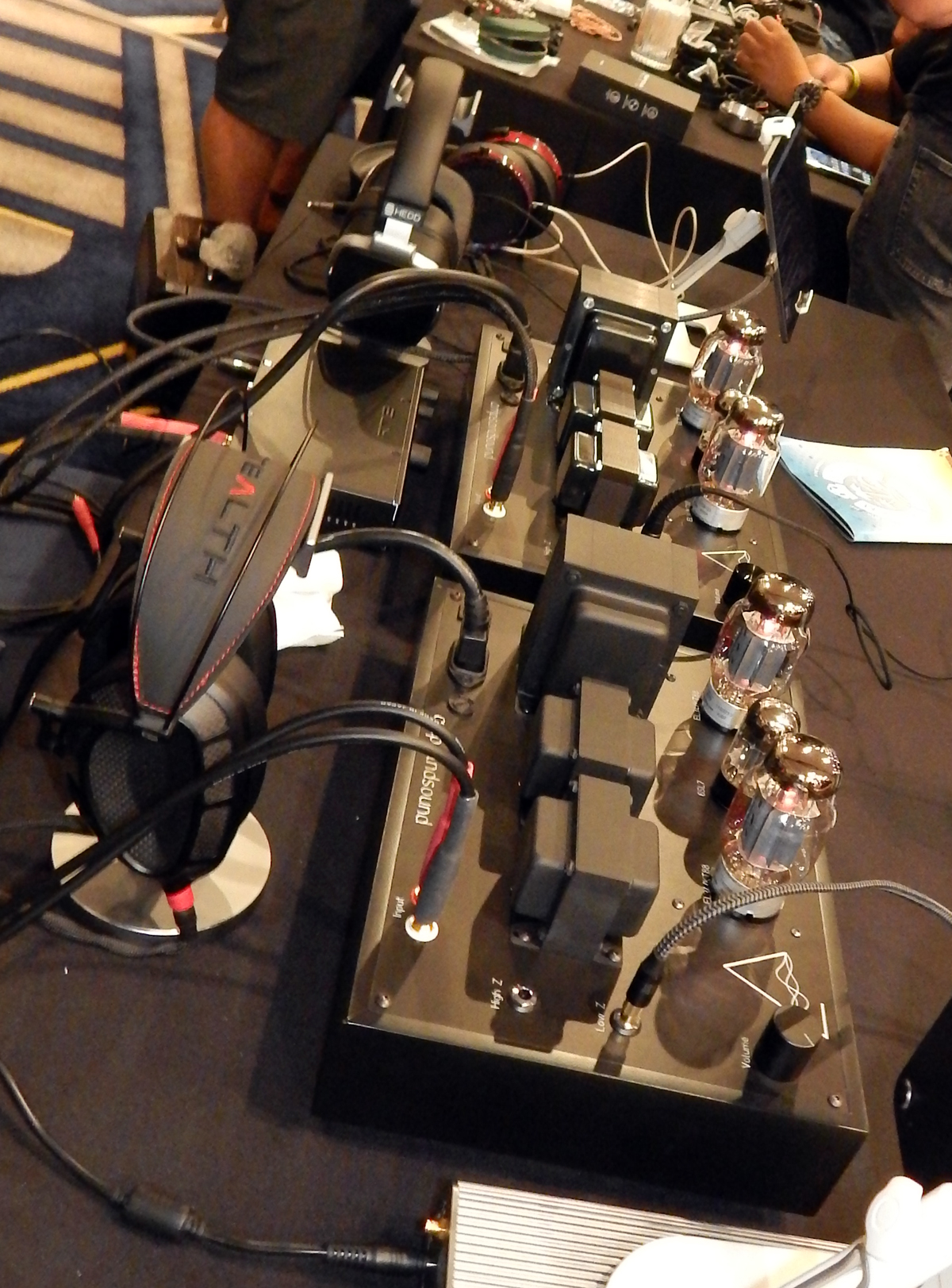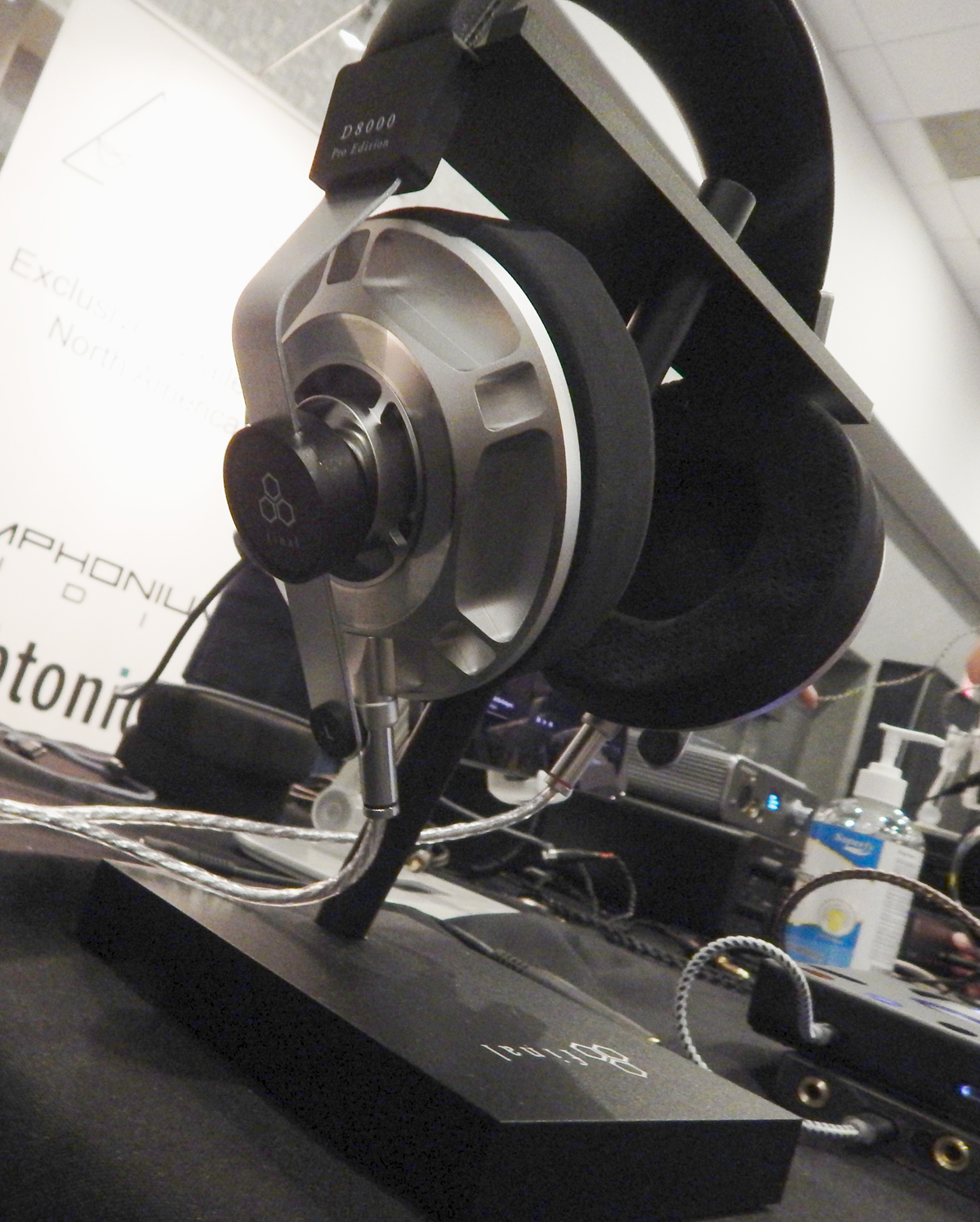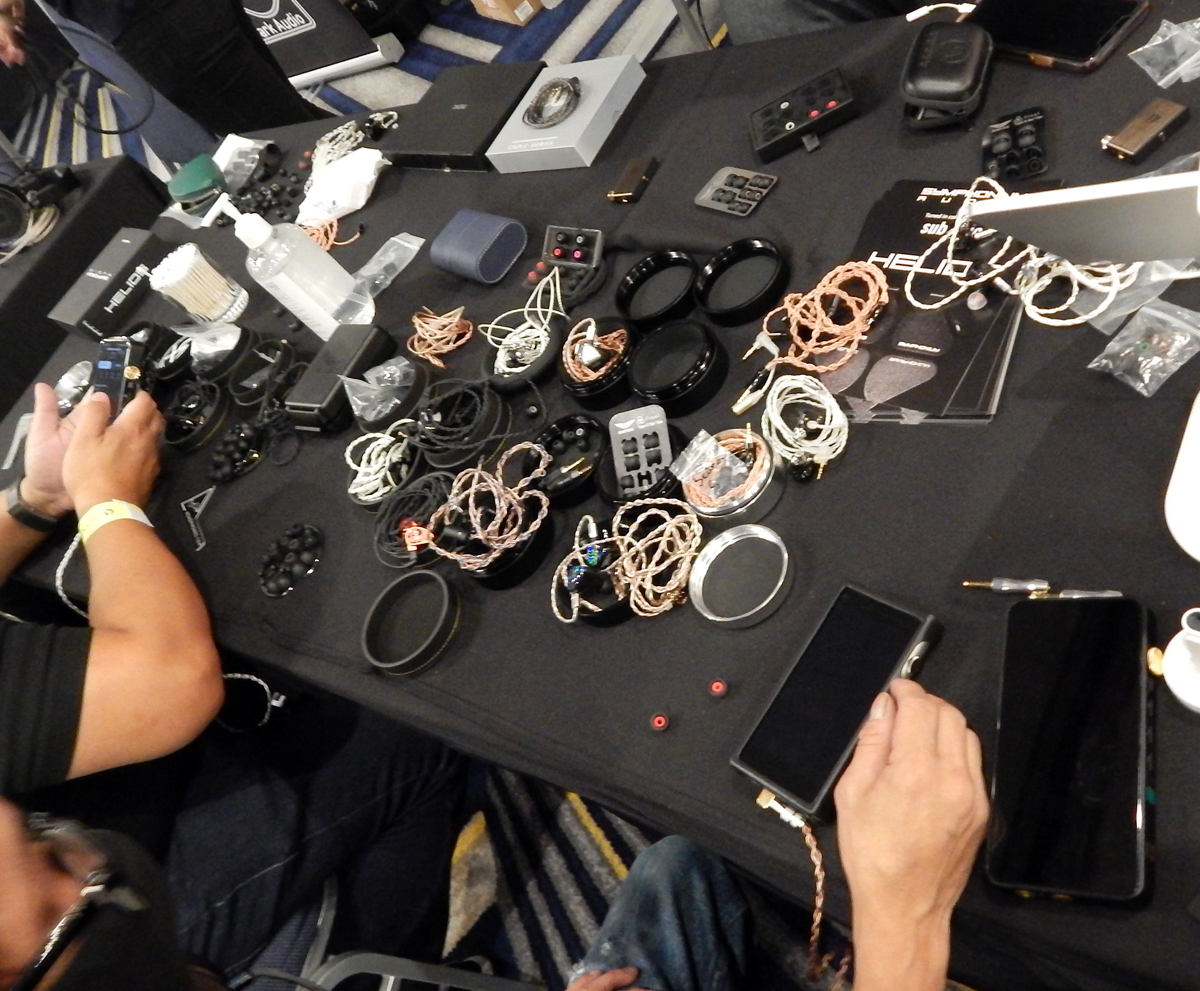 HiFiMan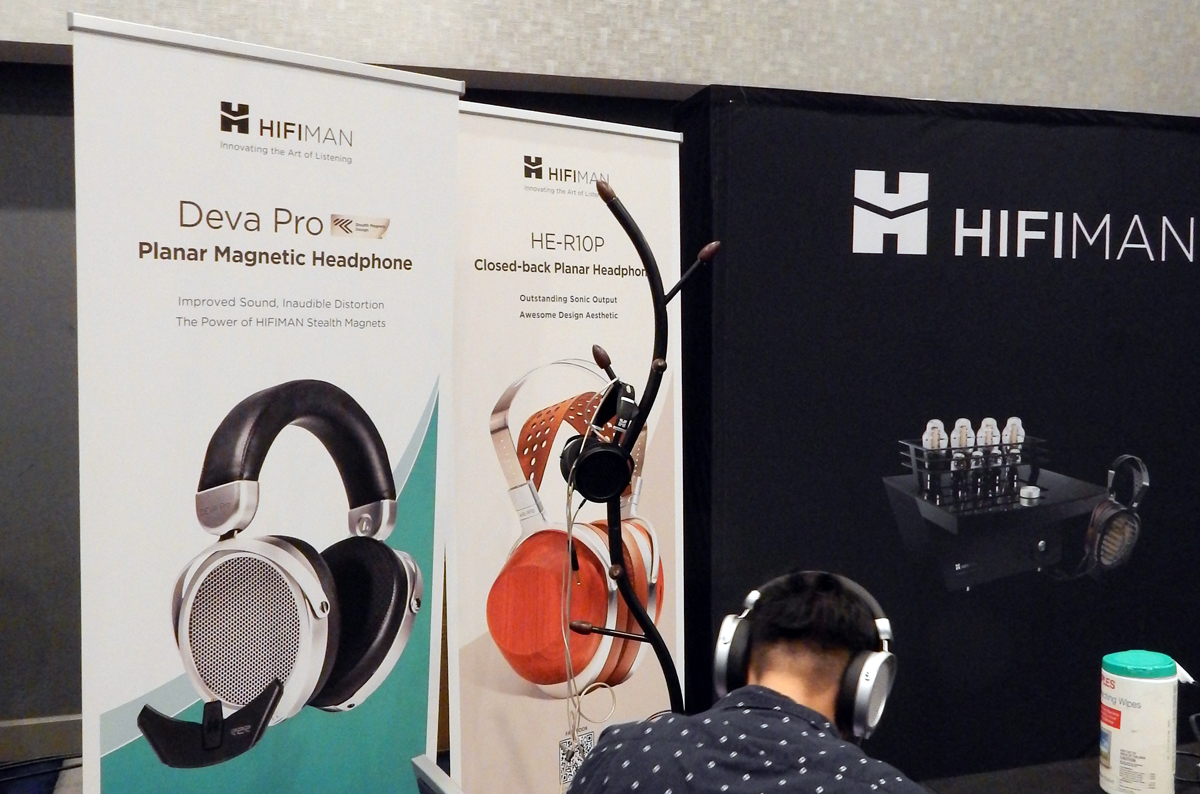 No CanJam would be complete without HiFiMan, one of the most recognized names in Personal Audio. And to honor the occasion they debuted three new products and one completely new technology. The HIMALAYA R2R DAC chip now offers an ultra-low-energy consumption High-Fidelity DAC solution for all of their Bluetooth devices. The HIMALAYA is incorporated in their brand new second-generation Bluemini R2R Bluetooth Dongle ($149) bringing quality wireless capability to many of HiFiMan's popular headphones. Added to this are two new headphones, the Deva Pro ($329) which is upgraded from the acclaimed Deva via Stealth Magnet Technology and the Bluemini R2R, and an all-new Arya Stealth Magnets ($1,599).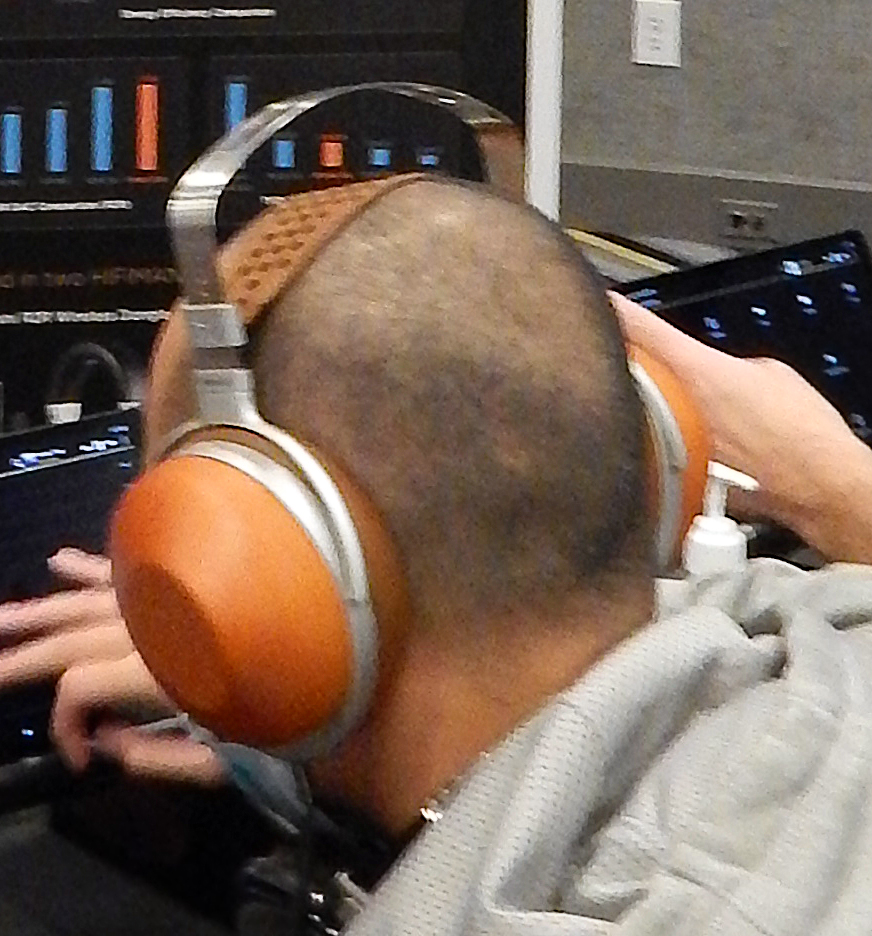 RAAL|Requisite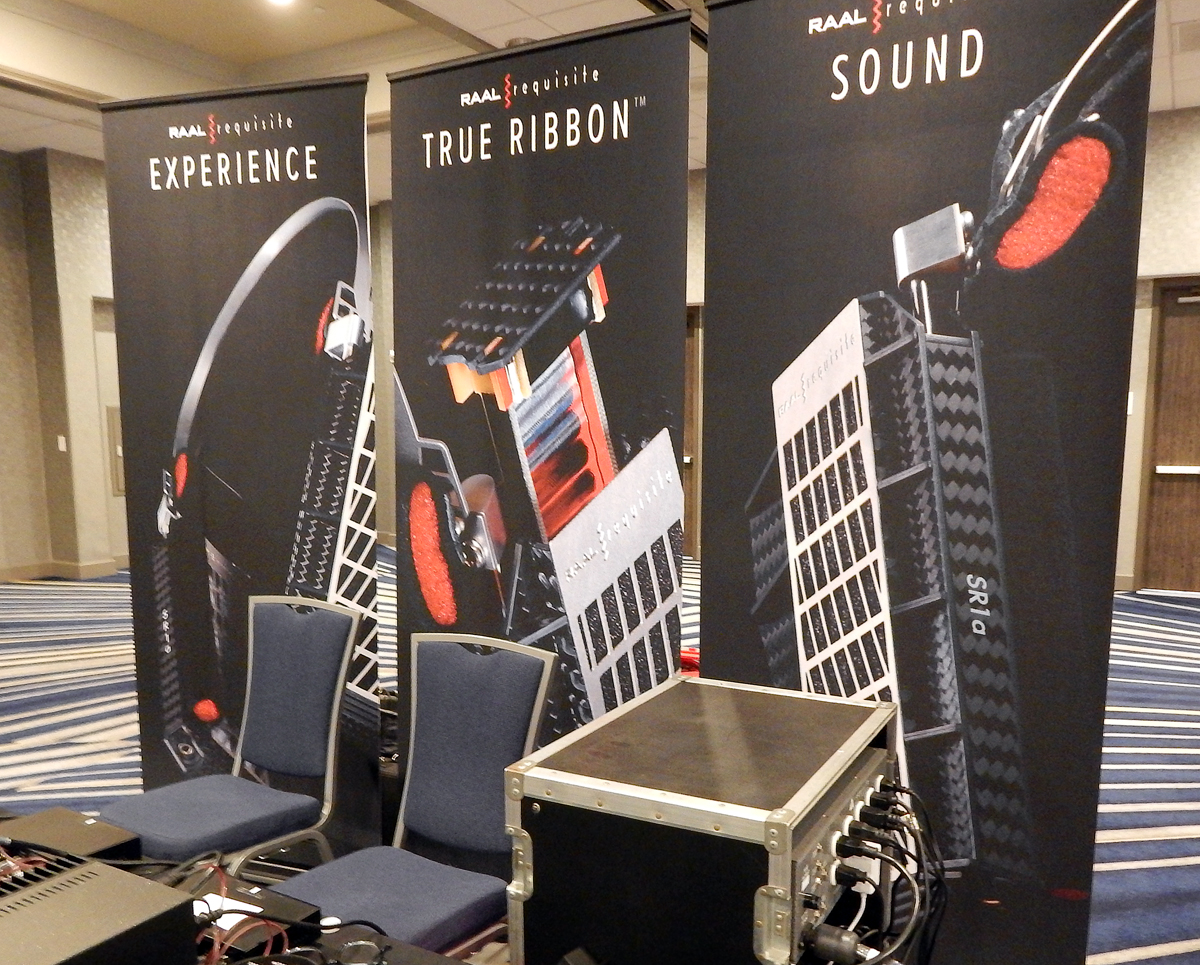 One of the most unique headphones out there is the RAAL|Requisite SR1a Earfield Monitors ($3,500) as the only true ribbon headphone they stand apart from all others. Part of their design allows for you to adjust their angle in relation to your ear, making them capable of creating a speaker-like three-dimensional soundstage. Like electrostatics, they cannot be driven by a conventional headphone amplifier, but do come with an adaptor that allows them to be connected to the outputs of a quality speaker amplifier. This appears to be a niche that RAAL|Requisite has decided to fill, as they were showing a range of amplifiers in their booth, including a couple of really impressive-looking tube amplifiers. These amplifiers also appear to not be limited to use with ribbon drivers. The RAAL|Requisite HAS-1b ($4,500 or $8,000 with SR1a) is able to either drive the SR1a or conventional headphones via a 4-pin XLR output or a pair of speakers via speaker outputs on the back. New to the market were the RAAL|Requisite PDT-1a Planar & Dynamic Vacuum Tube Headphone Amp (TBA) and the RAAL|Requisite VM-1a Variable Mode Vacuum Tube Ribbon Headphone Amp (TBA).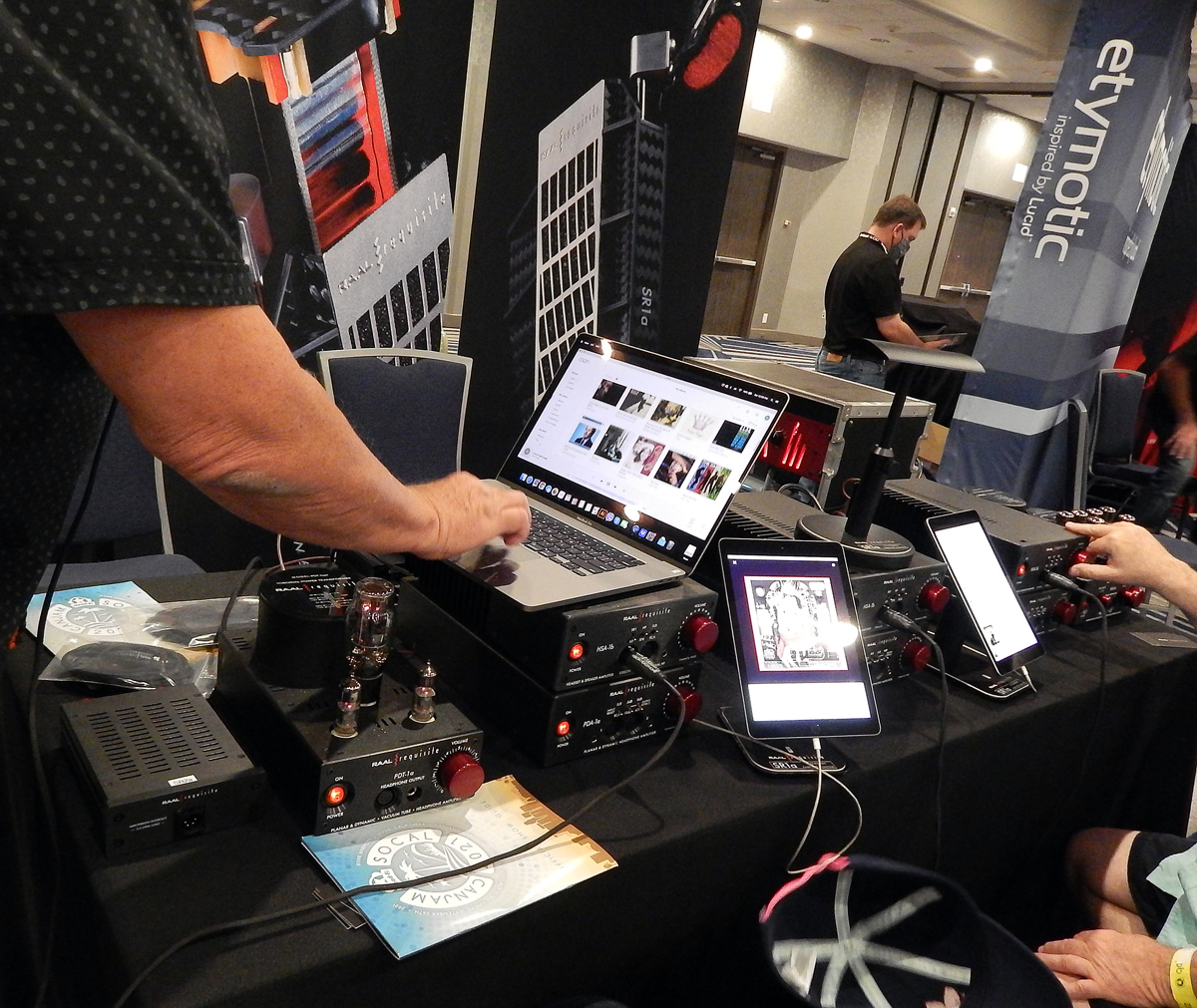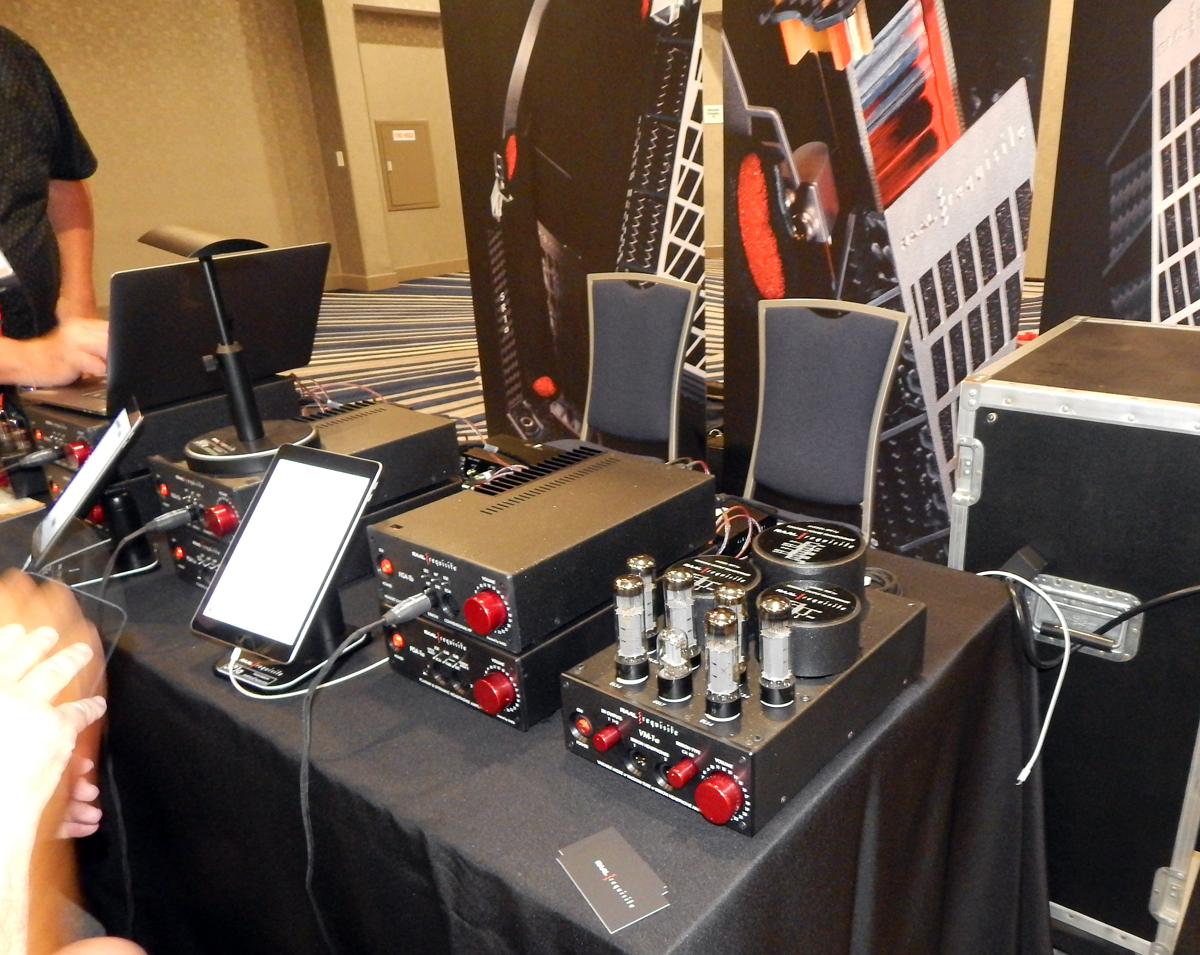 Dan Clark Audio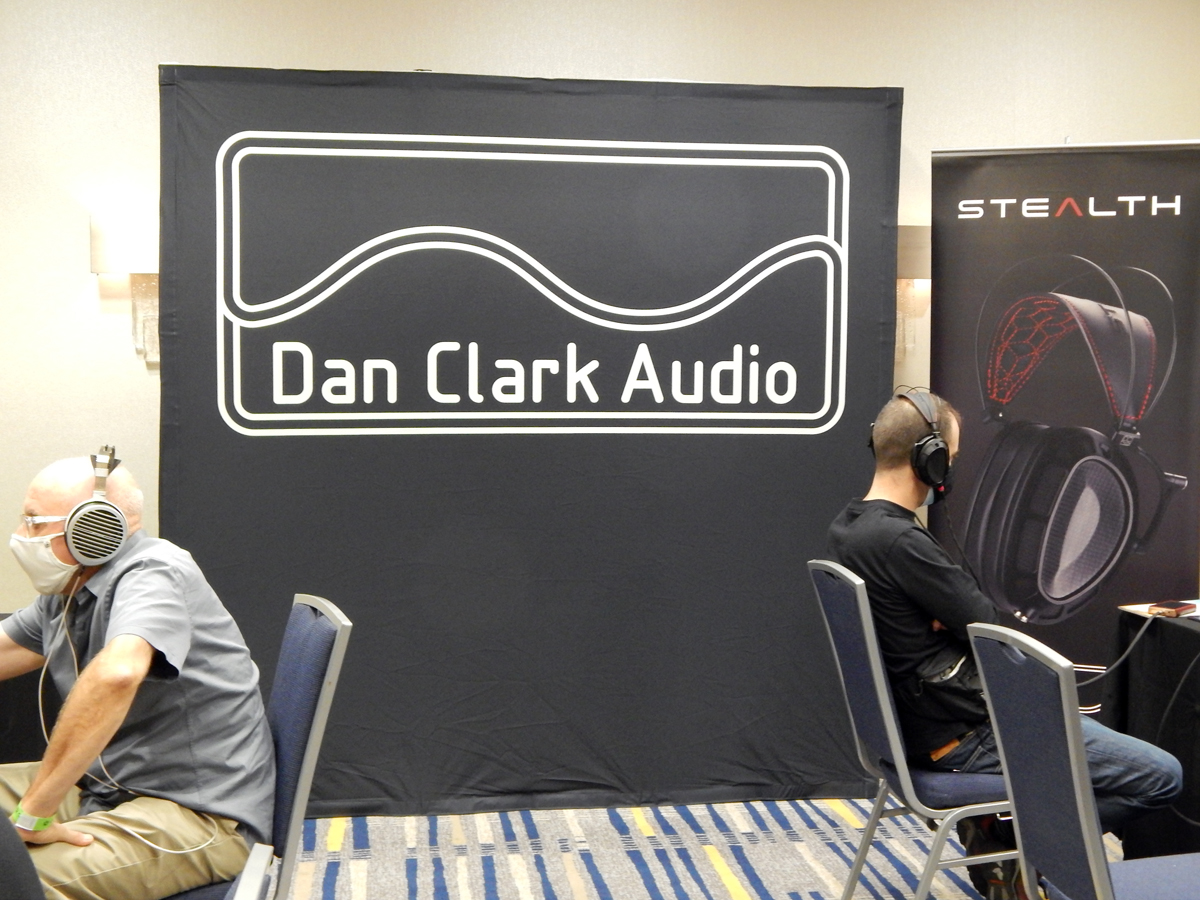 After getting a bite for lunch I decided to visit the Dan Clark Audio private listening room where I was able for the first time to hear the Dan Clark Audio AEON 2 Noir Planar Magnetic Headphones ($899.99) which feature a special perforated ear-pad that offers a slightly different sonic profile from the standard AEON 2 Closed with gentle boost in the bass and treble regions for a more Poppy sound. I was also finally able to compare the new Dan Clark Audio Stealth Planar Magnetic Headphone ($3,999.99) with the Dan Clark Audio VOCE Electrostatic Headphone ($3,299.99) which until now had remained my favorite headphone period, price no object. As I said, that was until now, when I reviewed the Stealth I felt this might be the result, but I needed to compare to know for sure. Despite being driven by what I feel is a significantly inferior amplifier (the Cavalli Audio Liquid Glass vs. the HeadAmp Blue Hawaii SE) the tonal balance of the Stealth was simply superior while retaining all the airiness and detail that is usually the exclusive domain of electrostatics. And better yet, upon discovering that I was not a particular fan of the Cavalli amplifier, Dan offered to retube the Liquid Glass with a pair of vintage Tung-Sol tubes that simply opened up the amplifier's soundstage making for a glorious presentation.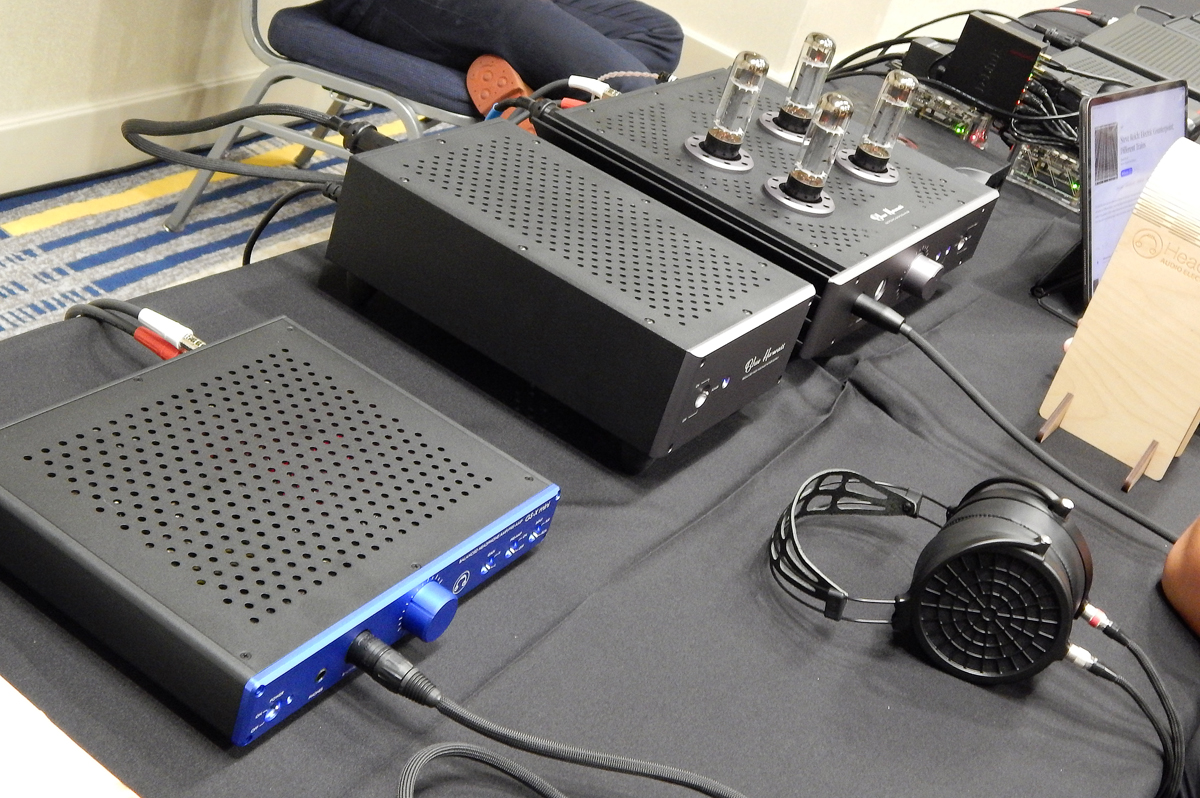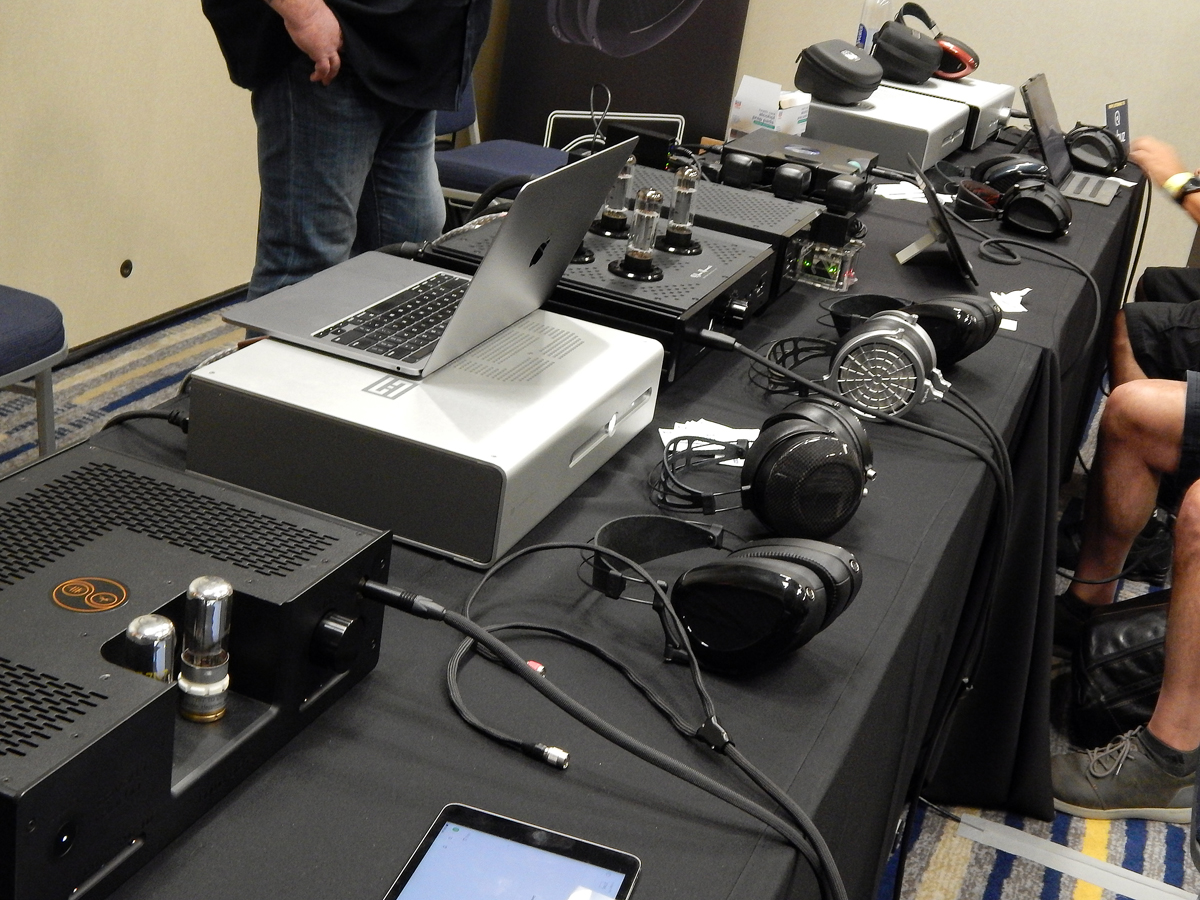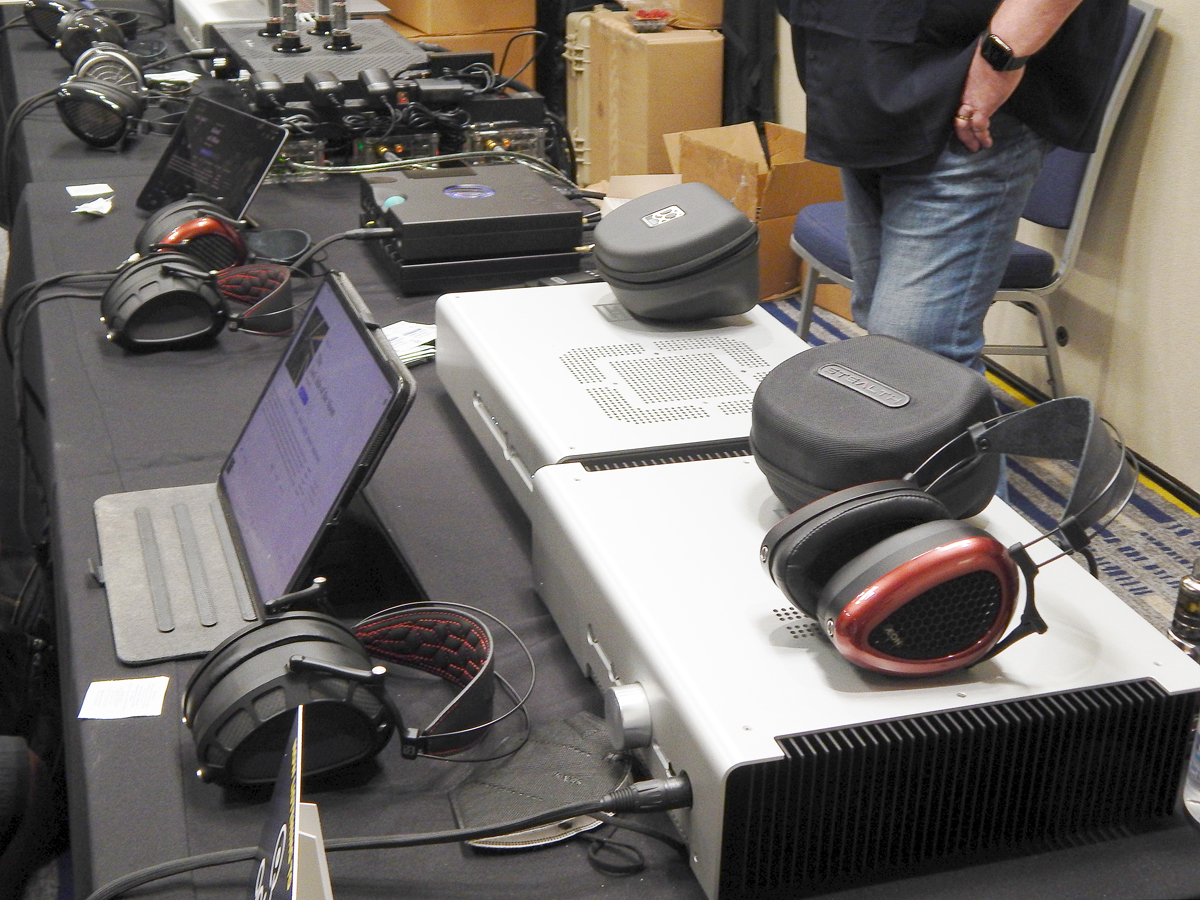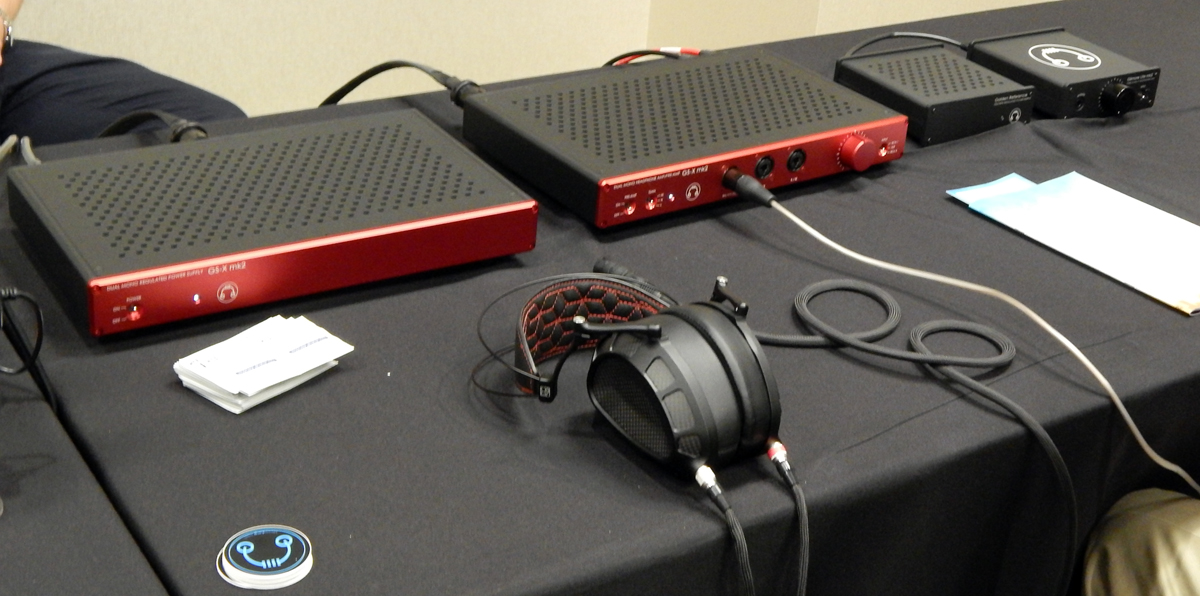 Stay Tuned for Part 2 of my coverage of CanJam SoCal 2021. . .