Welcome back for our continuing coverage of CanJam SoCal 2022. We would like to extend special thanks to our good friend Walter Liederman of Underwood HiFi, https://www.underwoodhifi.com/, the best place to find high-end audio at affordable prices, for his magnanimous support in sponsoring our show coverage.
The Seminars
As usual, CanJam SoCal 2022 had its usual mix of seminars by such luminaries as Rob Watts (Chord), Jerry Harvey (JH Audio), Kalyan Nadella (Knowles Corporation), Michael Ricci (Sr. Director Electroacoustic Engineering from xMEMS Labs, Inc),  and Justin Weber (Founder, ampsandsound). The seminar I found most compelling was held by Jude Mansilla (Founder, Head-Fi.org) entitled "Evolution Of Hearing Simulation, And An Examination Of Frequency Response Targets And How We Use Them". He offered a compelling argument about the overuse and misuse of mechanical testing, with an emphasis on Frequency Response Targets, in headphone reviews, pointing out that Hearing Simulation tests can often be misapplied or misperformed, often due to the peculiarities of the headphone design being incompatible with the test equipment, concluding that there is no substitute for subjective listening tests, I couldn't agree more.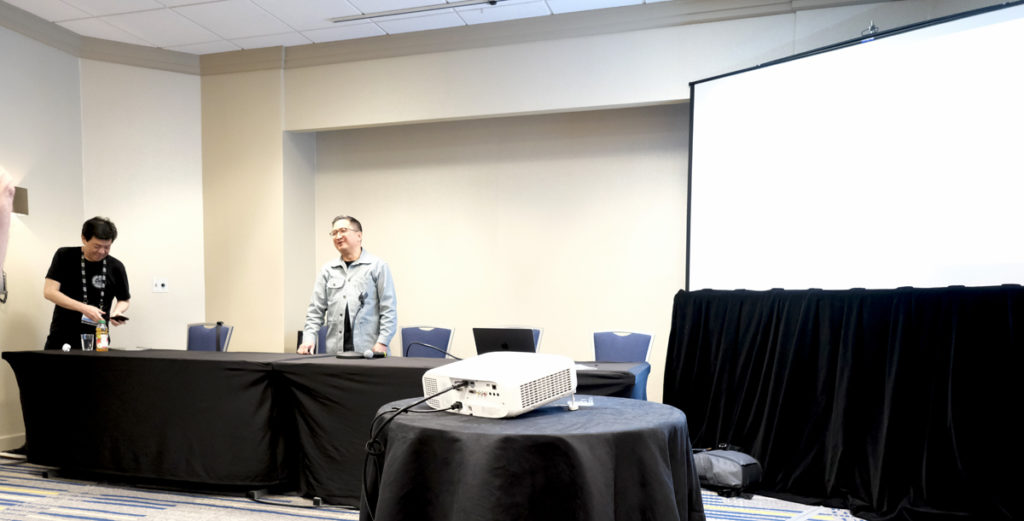 HeadAmp
HeadAmp had three separate listening stations at the show, one on the floor, one in a room shared with Dan Clark Audio, and a by-invitation-only private listening room in the tower hosted by John Marshall of Audio Video Boutique in Las Vegas. Available for your listening pleasure at all three stations, was not only HeadAmp's entire line of amazing amplifiers, including the HeadAmp Blue Hawaii SE Electrostatic Headphone Amplifier ($6,495, still top dog among the very best electrostatic headphone amplifiers), the HeadAmp GS-X mk2 Balanced Headphone Amplifier / Pre-Amplifier ($3,299), the HeadAmp GS-X Mini Balanced Headphone Amplifier/Pre-Amp ($1,995), and the incredibly affordable HeadAmp Gilmore Lite Mk2 Class-A Headphone Amplifier ($799 with the HeadAmp Golden Reference Dedicated Power Supply Unit), but also a large selection of the Headphones, IEMs, DACs, DAPs, and other Headphone Accessories that HeadAmp offers through their website at an excellent value, like the new Dan Clark Audio EXPANSE Open-back Planar Magnetic Headphones ($3,999).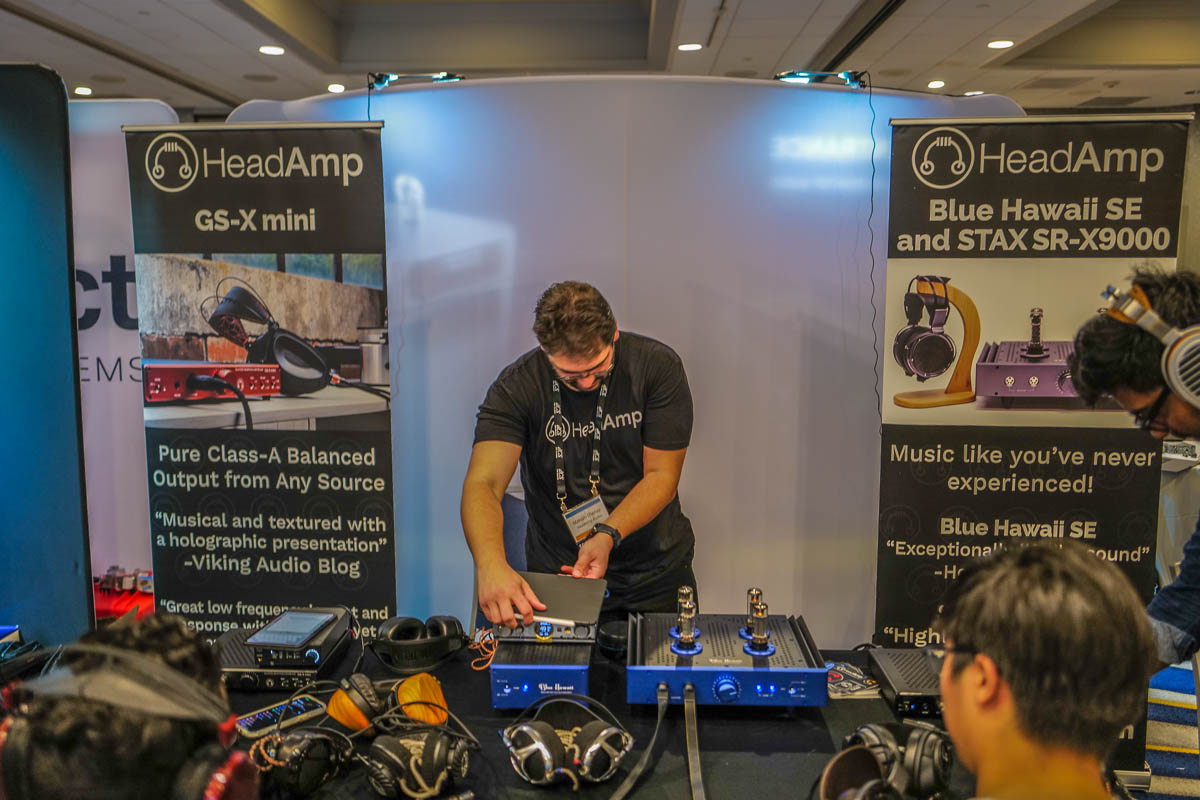 Dan Clark Audio
Sharing a room with HeadAmp was Dan Clark Audio whose new Dan Clark Audio EXPANSE Open-back Planar Magnetic Headphones ($3,999.99) were the hit of the show finding their way onto almost every table in the exhibit room, agreed to by all to be the acme of headphone performance. Also available for audition were the spectacular Dan Clark Audio STEALTH Closed-back Planar Magnetic Headphones ($3,999), the Dan Clark Audio VOCE Electrostatic Headphones ($3,299.99) which have been updated with an improved earpad making what was one of the best sounding electrostatic headphones even better, as well as the rest of the Dan Clark Audio Line.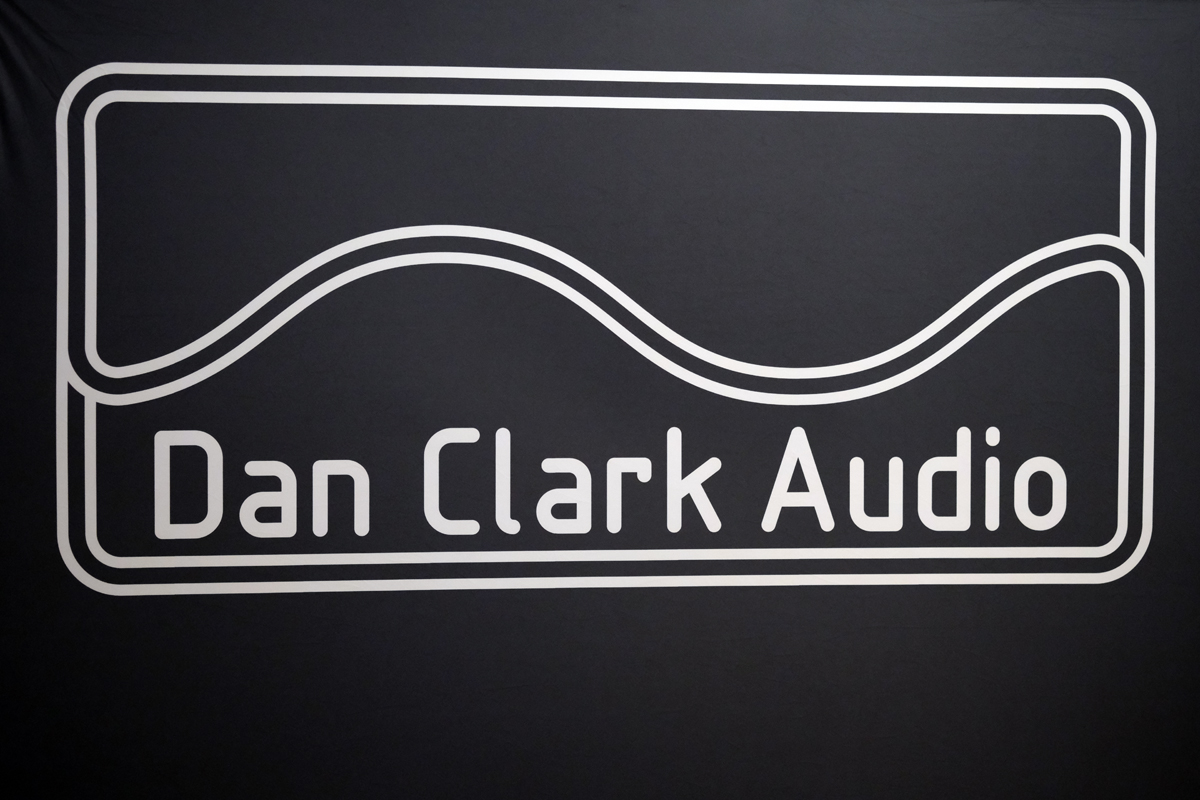 The Los Angeles and Orange County Audio Society
Since all of the ballrooms had been taken this year The Los Angeles and Orange County Audio Society was given a hospitality table on the show floor.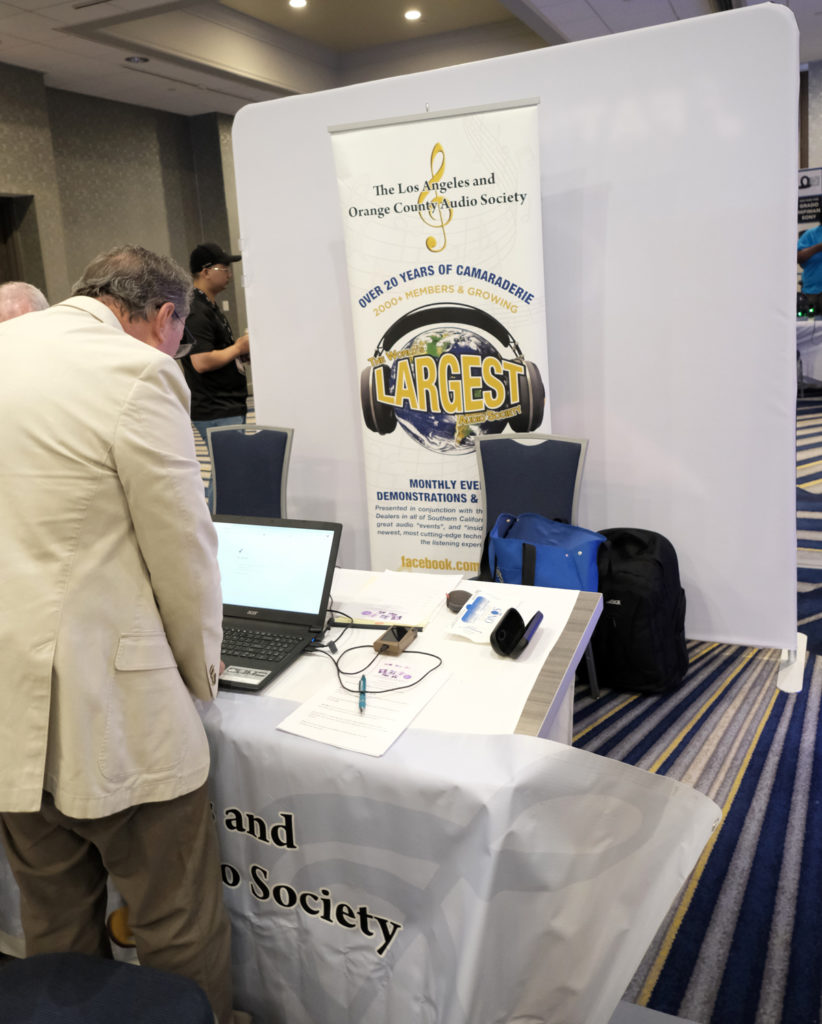 Etymotic/Westone Audio
Etymotic was proud to present their new EVO Multi-Driver Earphone ($499) alongside their long line of Pro-Audio single-driver IEMs, while Westone Audio had both of their completely new lines of single and multi-driver audiophile IEMS; the Westone Audio MACH series from the single BA driver Westone Audio MACH10 ($299.99) to the Westone Audio MACH80 ($1,599.99) with eight BA drivers and a three-way crossover, and the Westone Audio PRO X series that begins with the single BA driver Westone Audio PRO X10 ($174.99) and goes up to the five BA driver three-way Westone Audio PRO X50 ($649.99). Keep an eye on this space as reviews of these products are in the making.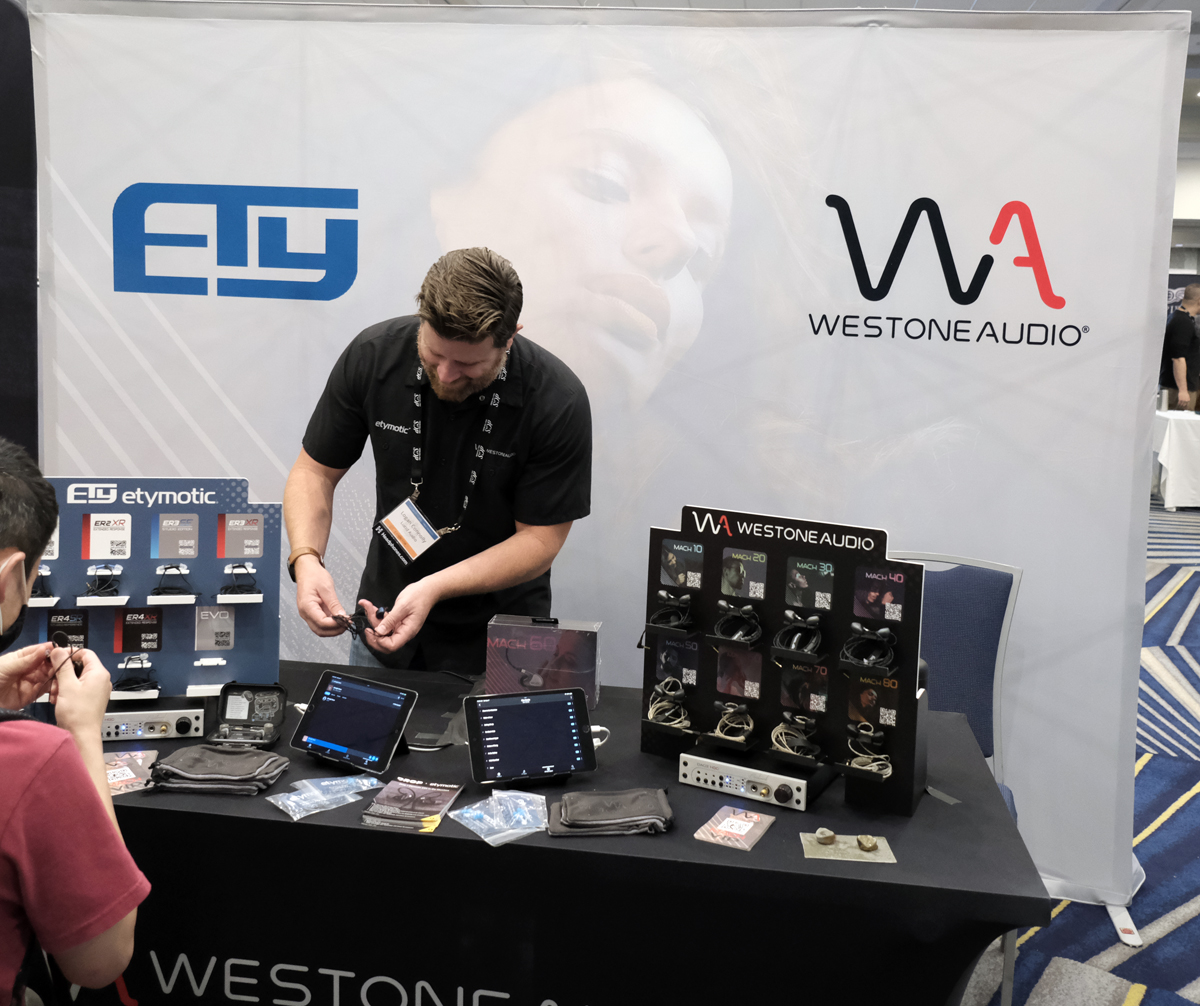 Shure
Wireless was the word of the day for longtime Pro-Audio company Shure, who were highlighting their Shure SE215 True Wireless Earphone Bundle, Gen 2 ($229) and their top-of-the-line Shure SE846 Gen 2 True Wireless Bundle ($999)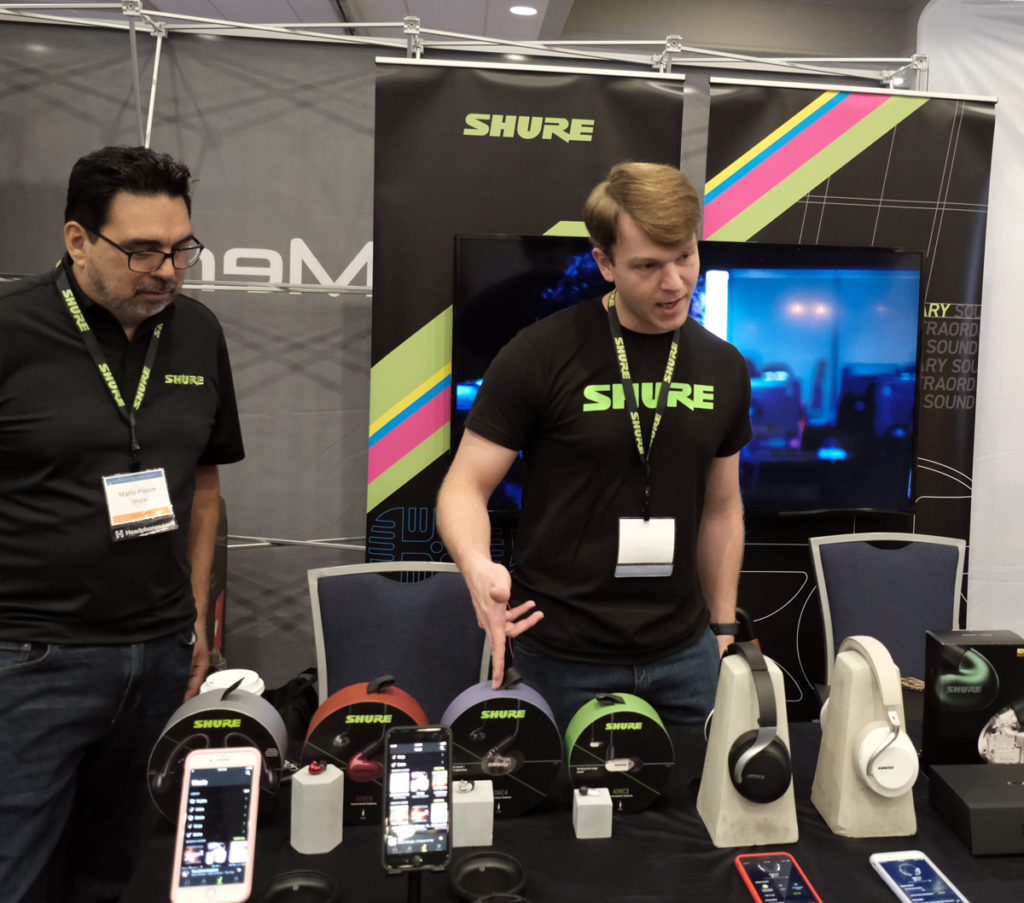 Akoustyx
Akoustyx is back with their new Akoustyx S6 Planar Magnetic IEM ($249.99), as well as their original R1 and R2 series Balanced Armature IEMs.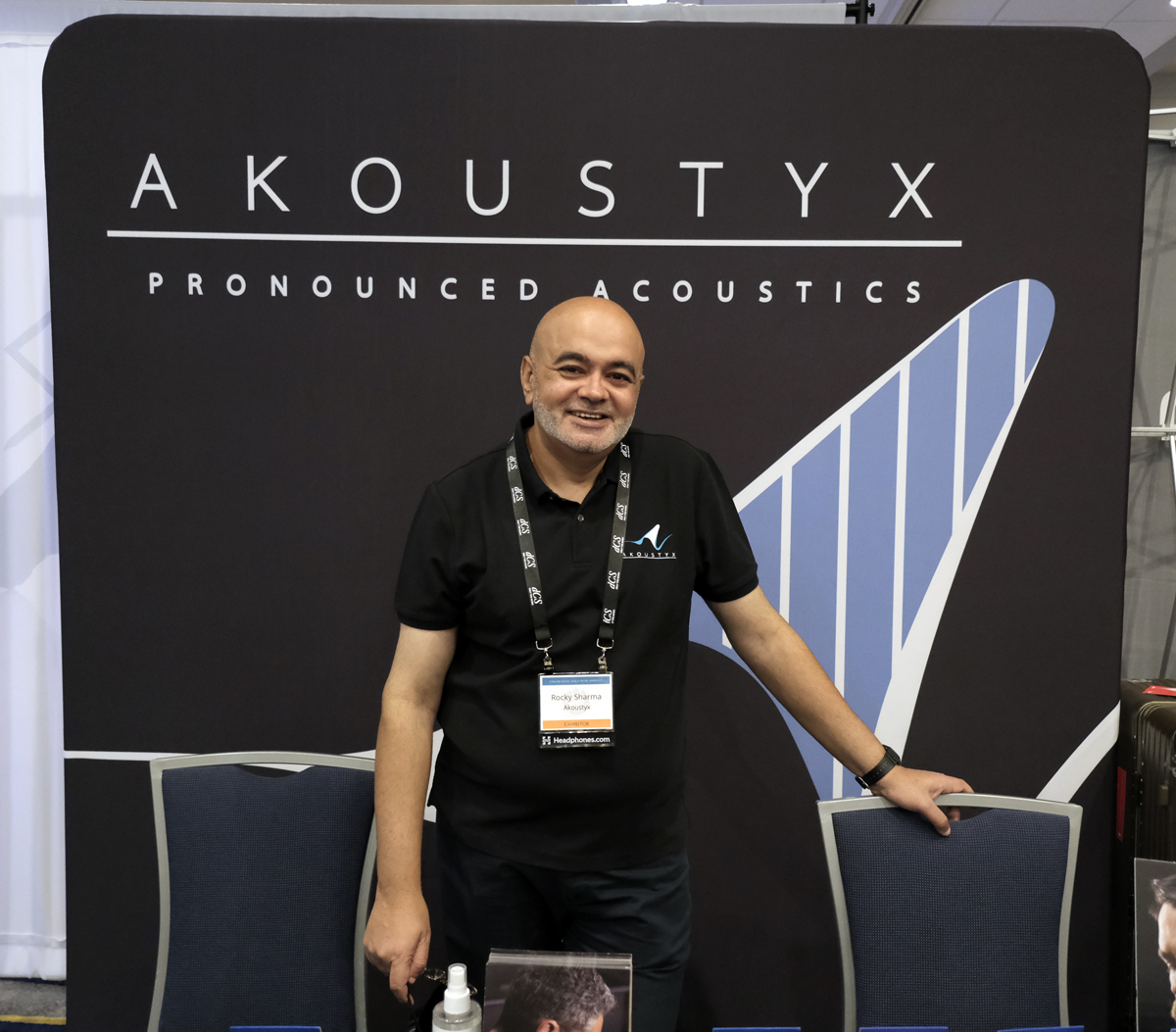 VZR
The VZR Model One ($349) is a gaming headphone designed to provide audiophile sound and 3d imaging using their patented Crosswave Acoustic Lens. In order to entice listeners to judge based on the Model One's sonic properties alone, they left the microphone off of the demonstrator, only revealing that they are a gaming headphone after the audition.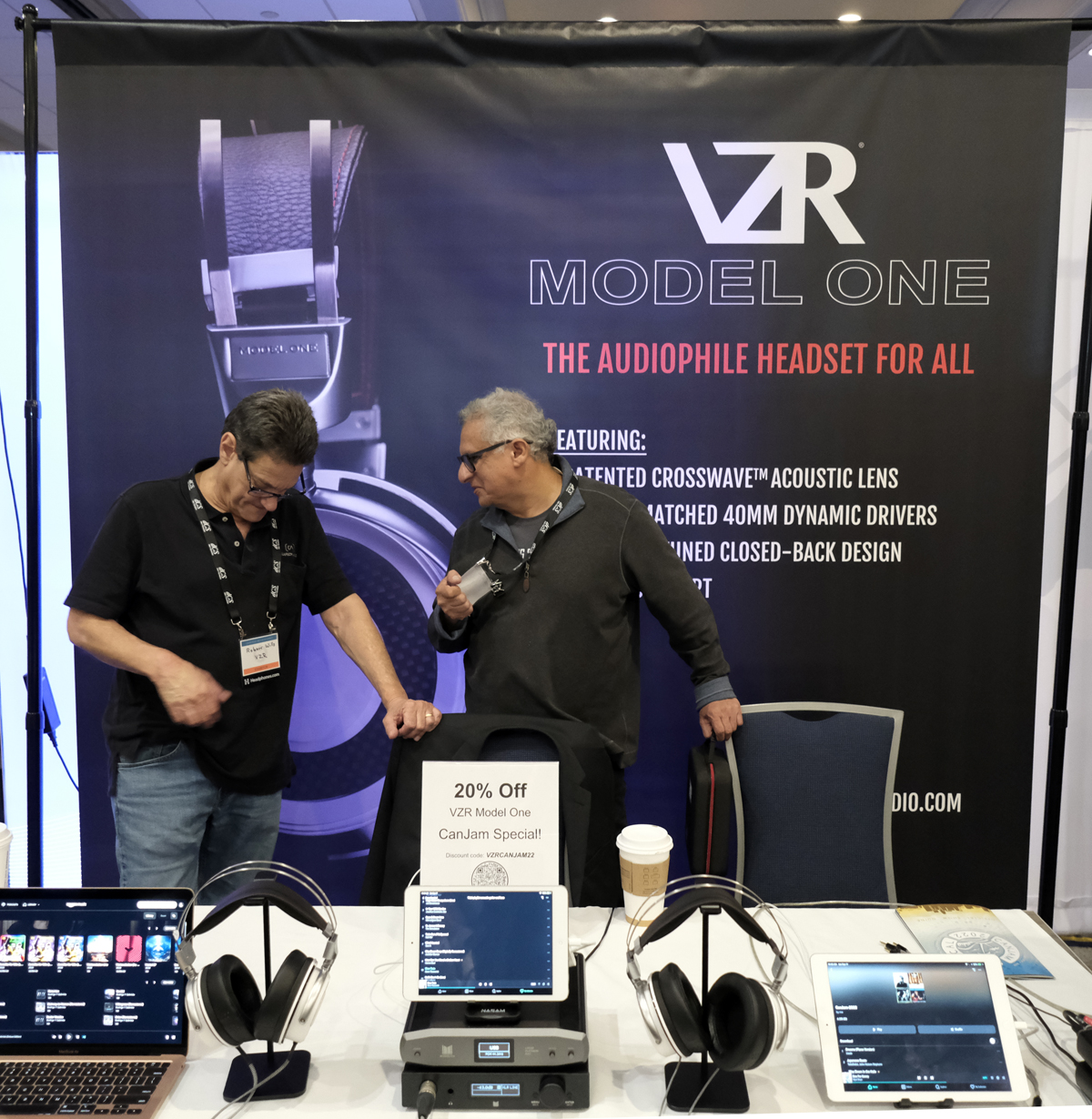 Bloom Audio
Bloom Audio is a New Jersey retailer who represents an extensive array of manufacturers and therefore had samples on display of all the new releases including the Dan Clark Audio EXPANSE Open-back Planar Magnetic Headphones ($3,999), the Focal Utopia 2022 Headphones ($4,999), the Audeze MM-500 Professional Headphones ($1,699), and the Meze 109 PRO Open-back Dynamic Headphones($799), along with a couple of offerings from Campfire Audio.

dCS
dCS set up a room with multiple stations running their epic dCS Lina System, which includes a separate dCS Lina DAC, dCS Lina Master Clock, and dCS Lina Headphone Amplifier for a combined total of $29,150, with almost every reference headphone out there, showing just how far up rare air audiophile headphone sound can go. My personal favorite combination was with the ZMF Headphones Caldera ($3,499.99), though I didn't get a chance to hear the Dan Clark Audio EXPANSE Open-back Planar Magnetic Headphones ($3,999) on the Lina.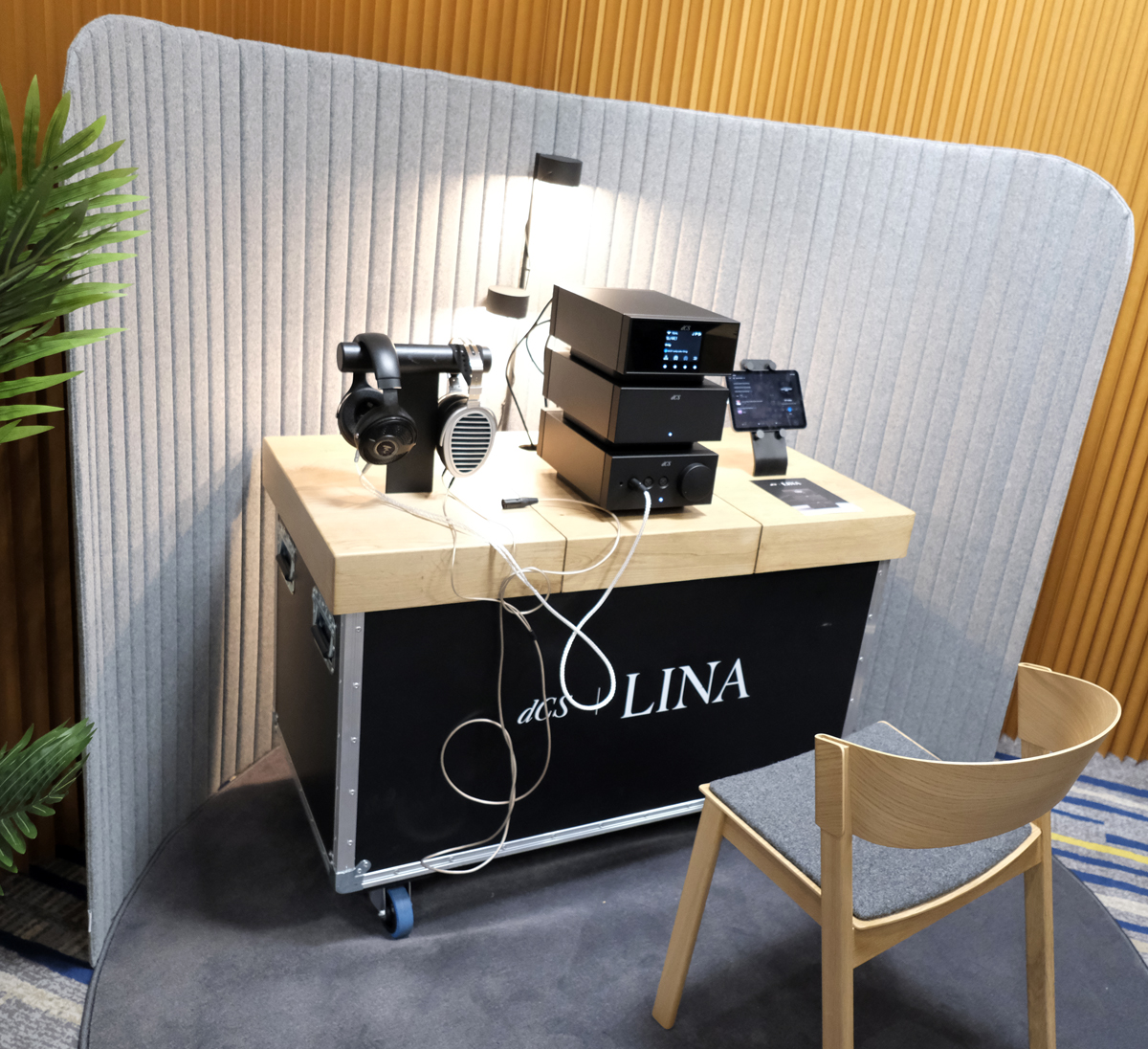 Warwick Acoustics
Warwick Acoustics acknowledges that it is impossible to properly listen to a reference pair of Electrostatic Headphones on a noisy showroom floor or even in a small private listening room if it must be shared with others, so they built their own soundproof booth to audition their headphones. The sound was so good that it was difficult to get people out of the booth once they had started listening. For demonstration was both their $32,000 state-of-the-art fully analog Warwick Acoustics Aperio Electrostatic Headphone System in black and their more affordable yet almost as jaw-dropping in sound Warwick Acoustics Bravura Electrostatic Headphone System ($5,995 in Silver) which is the best deal in Electrostatic Headphones providing sound quality only rivaled by systems using amplifiers that cost as much as whole system DAC, Amplifier, and Headphone. For those who already have a Warwick Acoustics Sonoma One Electrostatic Headphone amplifier, the Warwick Acoustics Bravura Electrostatic Headphone is available by itself for only $1,995.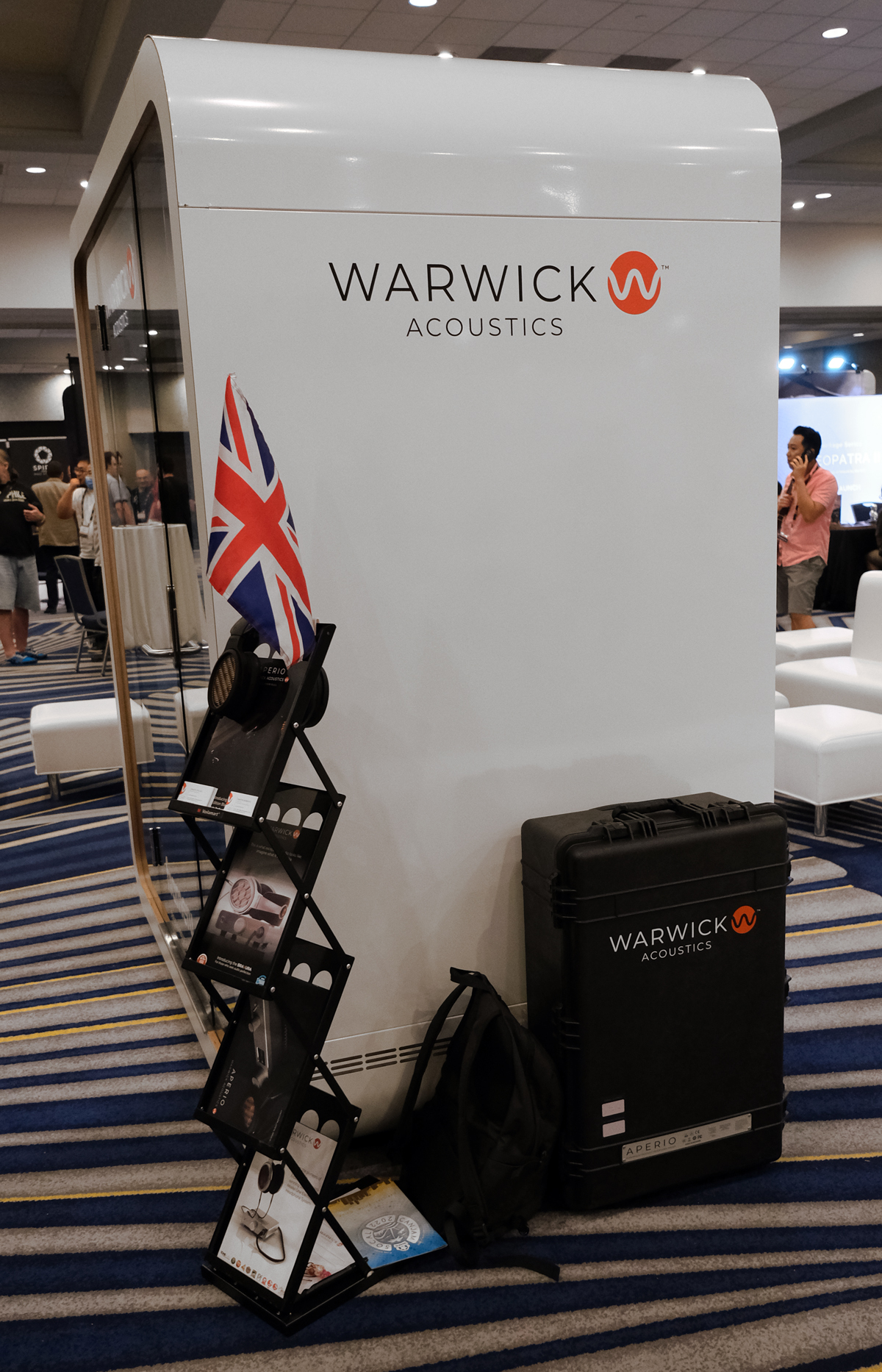 ZMF Headphones
My last stop of the show was to visit Zach, designer and manufacturer of one of my favorite headphones; ZMF Headphones. ZMF Headphones are in a class all their own as they are bespoke, making each headphone the truly unique custom creation of a real artisan. Of course, the big news was the launch of the ZMF Headphones Caldera Headphone ($3,499.99), but the ZMF Headphones Atrium Headphone ($2,499.99) is still a hot item being only a few months old itself. On top of that, you now have a whole line of fantastic tube amps from Cayin to choose from like the Cayin HA-300B MK II ($3,799.99) along with the intriguing Sonnet Pasithea DAC ($4,979.99), making ZMF Headphones a one-stop shop for all your headphone audiophile needs.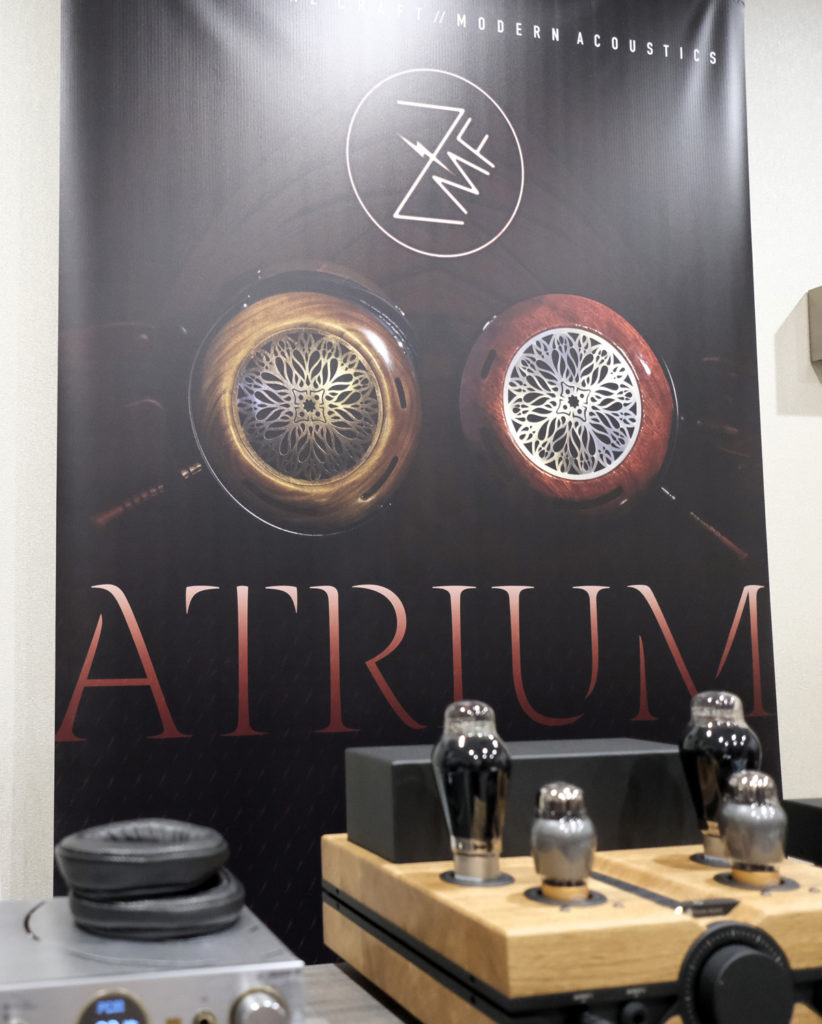 That's all for now, stay tuned for part 7 of our extensive in-depth coverage of CanJam SoCal 2022 provided to you thanks to our good friend Walter Liederman of Underwood HiFi, https://www.underwoodhifi.com/, the best place to find high-end audio at affordable prices.