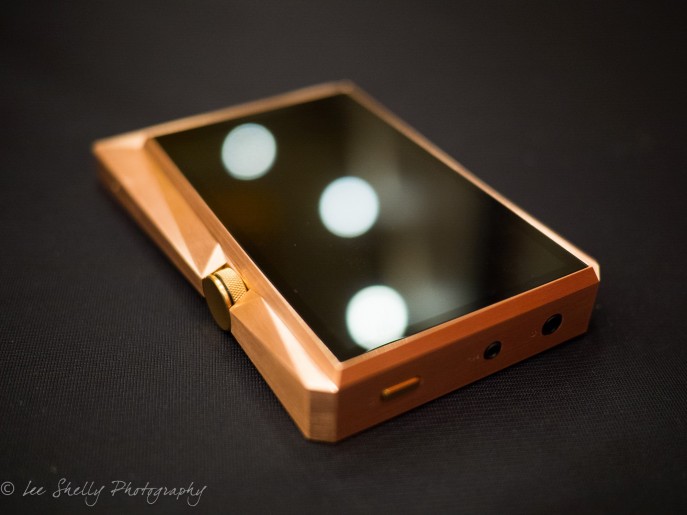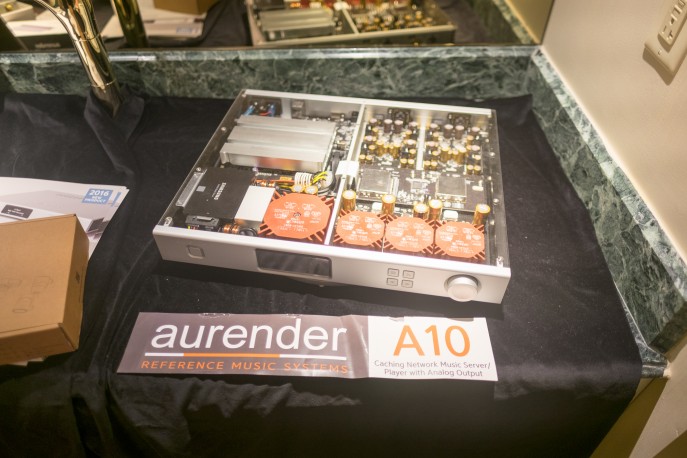 Lee Shelly admiring the Las Vegas scenery from the Venetian. Lee has been doing outstanding work in product shoots with lifestyle photography.  Check out some of his work. Lee shot the AK380 pictured below and was kind enough to let Headphone.Guru use the picture. Lee's entire portfolio is available on his website.  http://www.leeshellyphoto.com/Astell and Kern is ready to make another statement with the AK380  They were showing a solid Copper AK380.. It was beautifully deisgned and had a solid heavy high end feel to the prouct. It will be offered in a limited edition model and the price is still to be announced. Aurender was showing their new 2Tb  A10 Music Server. Listed below are the features from this more affordable high quality server.
Features
120GB SSD storage for caching playback
– 2TB of internal HDD storage
– Full-Linear power supply
– Unbalanced(RCA)/Balanced(XLR) Audio Outputs
– Dual 768KHz/32bit Next Generation Flagship AK4490 DAC Chip
– Fully Separate Dual-Mono DAC Blocks with Discrete Linear Power Regulator
– Volume adjustment from app or handheld remote control
– Designed to keep the system noise level as low as possible
– Dedicated USB Audio Output with Ultra Low-Noise Power Circuitry
– Award-wining Aurender Conductor App with convenient features
– FPGA-based Precision Data Reclocking System with sub 100fs world top class jitter-reducing
clock generator
– Four Individual Toroidal Power Transformers for Server / Digital / Dual DAC Blocks
– Supports Network-Attached Storage (NAS)
– Remote internet technical support
Priced at $5000 this will be available in the summer for sale.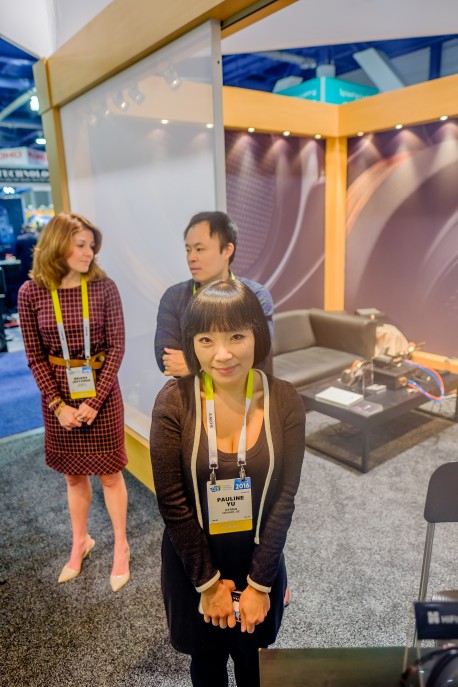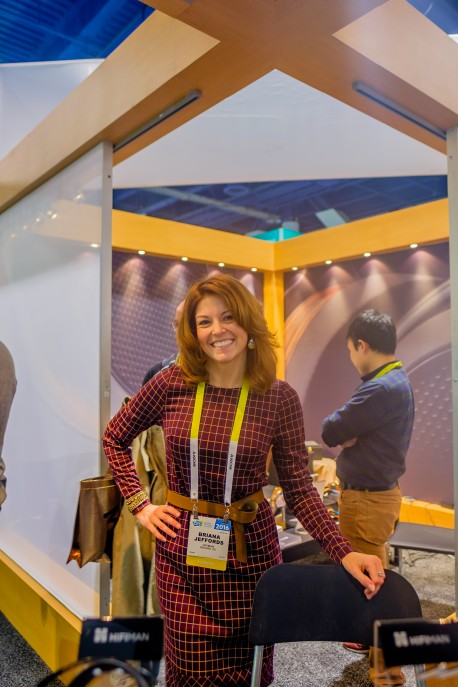 Hifiman crew at the South Hall had the line of HiFiman products on display Brianna,Pauline and Eric were holding down the fort showing the full line currently available from HiFiman which we previously reported on in Part 1.
Briana Jefferies was lighting up South Hall with the new toys from Dr Fang Bian's HiFiman.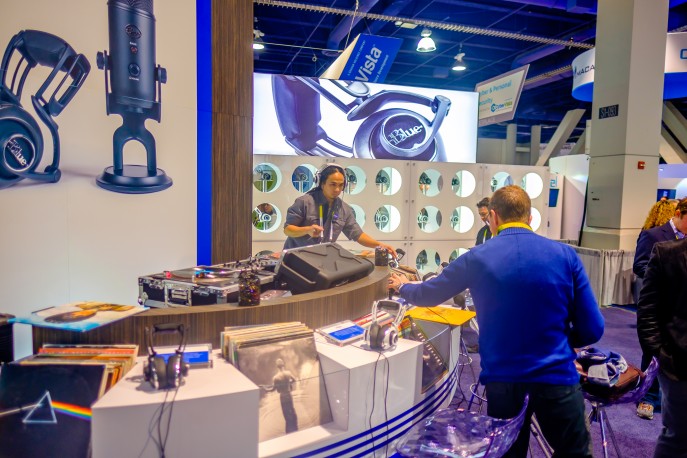 Blue was showing their new ergonomic and sexy designed Lola headphone. Blue better known for Pro Audio gear made a splash with their Mo-Fi headphone last year and is building on that success with the Lola. Priced at $249.99. We are looking forward to more terrific offerings in the personal audio market from Blue. Lola is built with a 50MM dynamic driver and its 42 ohm driver makes it efficient and easy to drive.. Weighing in at 14 ounces with an adjustable headband and full size cups make this a comfortable headphone. Frequency response is 15Hz-20Hz with excellent midrange and good bass and treble extension.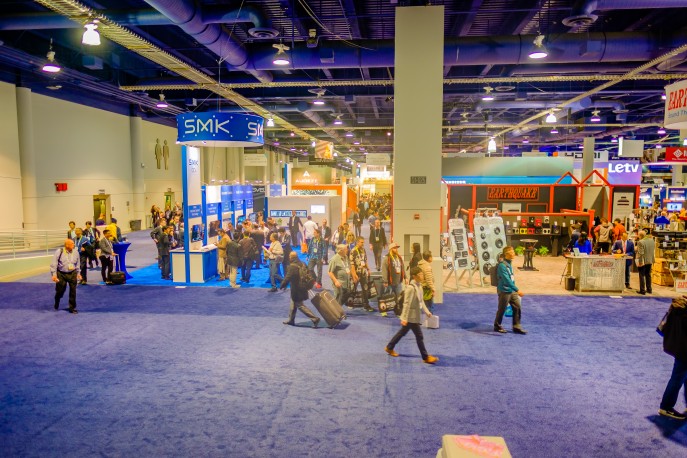 Wrapping up CES 2016 at the South Hall Convention Center. Their are many new and exciting products that will be debuting in 2016. The exciting personal audio market continues to grow. In the upcoming months Headphone.Guru will be reviewing many new innovative products. We are looking forward to working with some amazing new products and manufacturers in the upcoming months.The attendance this year was projected at 170,000 dealers and manufacturers. Headphone.Guru will be reviewing lot of the new products in the coming months and looking forward to this years exciting products. Stay tuned for some exciting products coming shortly.