Questyle had many new products that were making spectacular sounds for both the Personal Audio market as well as two channel markets. Their new flagship amplifiers were driving a pair of $60,000 Focal speakers . Priced at $1500 each or $3K for the pair they delivered jaw dropping sound with thunderous bass while sounding dynamic and transparent. Questyle is starting 2016 with an array of ground breaking and innovative products and continues to rock the personal audio market as well as the 2 channel market.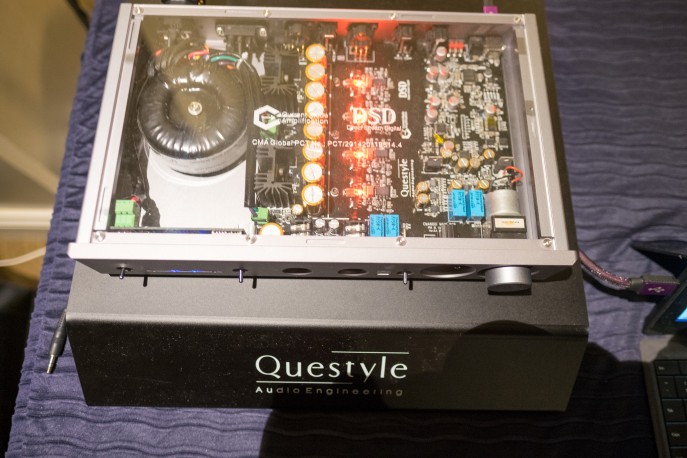 The CMA 600i is a fully balanced amplifier that had a 4 pin XLR input with a PCM DAC that could also be used as a separate DAC. The sound with the LCD3 sounded powerful with transparency and finesse. This product was priced at$1299.99 is a terrific value. The system was built with high quality parts in an attractive case and had sound that was spectacular at this price point. The amp can be ordered with the clear top making it a different and striking kit.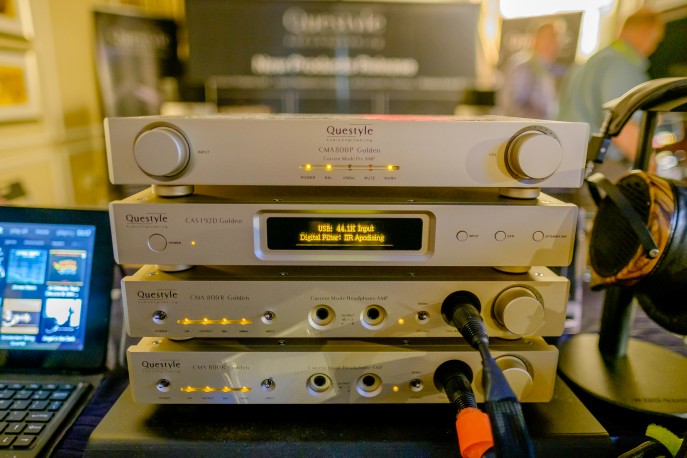 The Gold Series was very impressive. The four piece stack had the CMA-800P Preamp priced at $3499, CMA 800R mono-block headphone amps $3000 each and the CAS 192 DAC priced at $2999. Listening with the LCD3 the music was explosive. Questyle Gold Statement Stack while not inexpensive had everything a serious personal audio listener could ever want. The system had a dynamic presentation with you are there sound. Questyle went all out with this premium sounding system.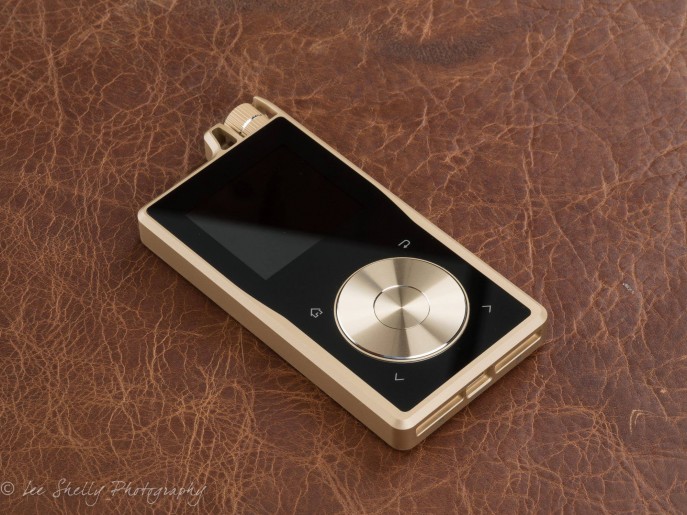 The QPR-1 digital player priced at $899. Questyle cant keep this very successful DAP on the shelf.Introduced in 2015. The higly sought after DAP plays well above its asking price. Headphone.Guru reviewed the DAP here :Questyle QP1R DAP – A Hi Res Value without Sonic Compromise – See more at: headphone.guru/category/sources/#sthash.PAmcu5Vd.dpuf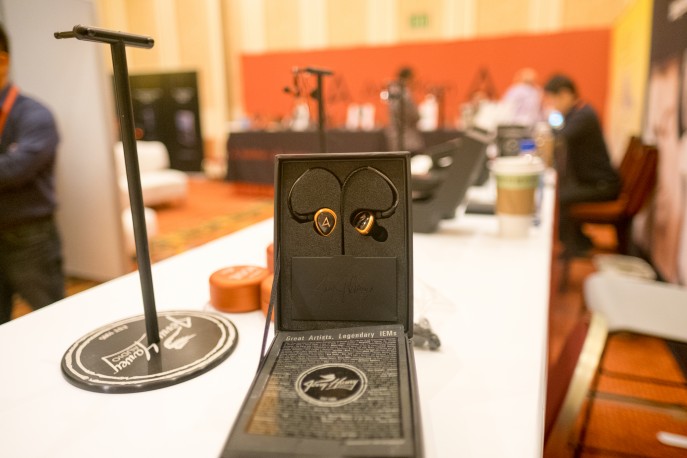 Andy Reagan and Jerry Harvey were showing the new Universal from JH Audio. The Rosie made its CES debut. The sound was balanced with deep bass and excellent transparency. Jerry's design work on the casing is stunning. The classy looking Rosie pictured above had me deeply involved with the music. The vocal presentations was excellent and overall presentation balanced. Freqphase time alignment is designed into the Rosie. The $899 price makes this a more affordable reference grade universal.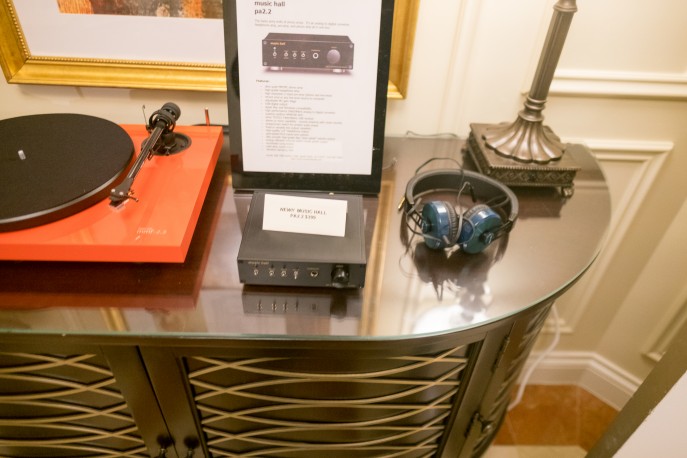 Legendary and the always colorful Roy Hall was showing a new Headphone amplifier that included a phono stage . The production model will be priced at $399. Roy's looking to make a big splash in the personal audio market with this Music Hall affordable piece..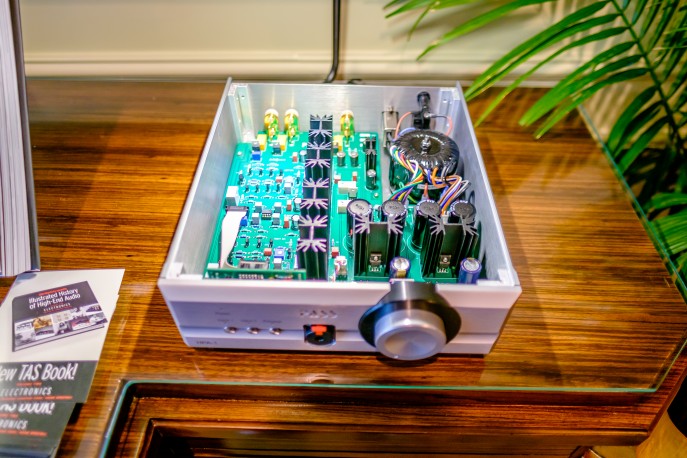 Nelson Pass has been building Class A amps since the early days of HiFi with his original Threshold design. The HPA-1 headphone amplifier priced at$3500 has a Mosfet output stage and JFET input stage. The amplifier is pure class A and beautifully designed and constructed. The chassis in brushed aluminum is attractive and built to last a lifetime. The single ended design can drive headphones from 5-600 ohms making it suitable for almost headphone currently in production . Using only high quality parts this Class A discrete design looks intriguing and the first to carry the Pass Labs name. $3500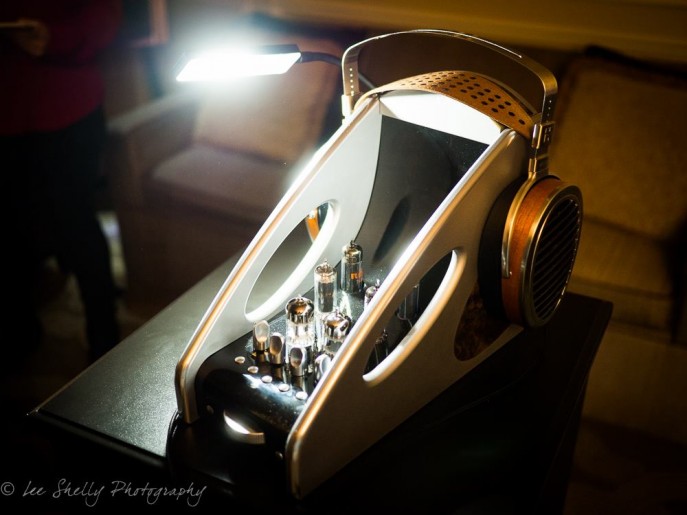 EveAnna Manley has a reputation for building some of the worlds best tube amplification. The new Manley offering is available in different chassis starting at $2995. The Vacuum Tube design uses 2 x 12AT7A Drivers, 4 x 6AQ5 triode strapped output tubes and can be used singled ended or push-pull configuration on the fly. You can also adjust individual headphone settings for 12-50 Ohms, 50-200 Ohms, 200-600 Ohms making it easy to get the correct setting for you any headphone . Some additional specifications and features:
Balance, Treble and Bass Controls use silent conductive plastic potentiometers
Tone Bypass for purist signal path
All switching via high-grade gold-contact relays
3 x Stereo Outputs: Balanced XLR headphone outs, Unbalanced standard ¼" TRS headphone jack, RCA Preamplifier Outputs
2 x Analog line-level RCA inputs
Mono / Stereo function
Mute Switch
The Manley amplifier was well though out and EveAnna left no stone unturned. This is and exciting ans sexy statement product from the folks at Manley.
MORE CES NEXT WEEK IN PART THREE – AK NEW Copper 380 and our wrap-up.
Thanks to Lee Shelly for his photos on the Questyle QPR-1 and Manley products.