Vintage. The word evokes thoughts of '55 Chevy's with small block V8's cruising the boulevards. Warm summer nights at the drive in grabbing a malt and a burger. Good times. Let someone else worry about the latest tech, give me the classic ride. Personal audio today is seeing incredible leaps with in ear tech. More than a dozen drivers, 4+ way crossovers and exotic materials all pushing the limits (and price tags) of what can be done. Bucking that trend is Clear Tune Monitors from Orlando Florida. Their Vintage Series eschews the fight to squeeze the last balanced armature into a small space and instead delivers excellent sound with two, three or four driver configurations housed in handsome designs that evoke that 50's feel. Colors have just the right shade to match that vintage muscle car. All they are missing are the flames painted on the sides of the American made injection molded shells with cast metal logo plates. Vintage indeed.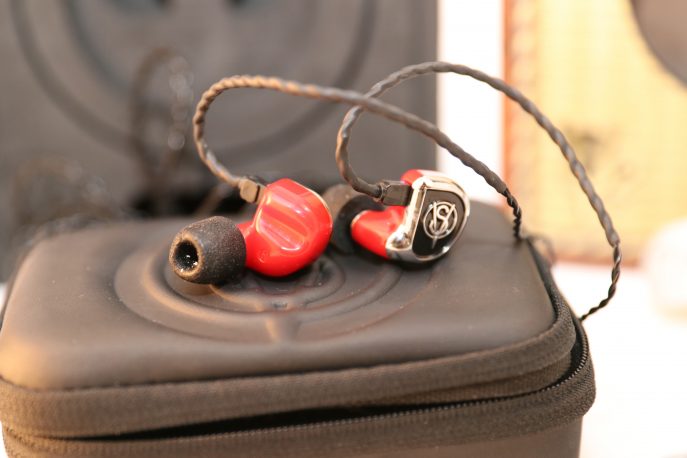 Clear Tune Monitors was founded in 2010 by Cesar Milano. Cesar's background as a touring musician and audio engineer provides him with just the right understanding to bring his audio creations to life. Expanding the firm from pro audio to the consumer market over the last couple of years was the start of this new universal in ear monitor line. The firm also offers a full line of custom in ear monitors ranging from two to six driver configurations. I asked Cesar what he felt was an important difference offered by the Vintage series. "The fit" said Cesar. As a touring musician fit was critical to enhancing an artist's performance. Custom in ear's offer this. The challenge was to bring that comfort and performance to the universal in ear and the consumer market. The shell for the Vintage series has a unique design that enhances the fit and comfort for a wide range of ears. Combine the shell with the included variety of ear tips and the Vintage series offers an excellent fit offering many hours of listening comfort.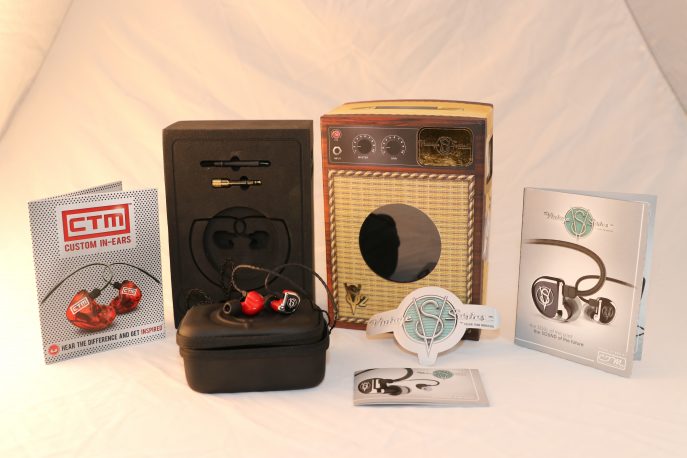 My experience with the entry model VS2's verifies that Cesar has succeeded in his ambitious goal. Universal's have been a challenge for me to find a comfortable fit and a consistent seal. The included tips, a selection of silicon and foam in a range of sizes, had a pair that worked very well for me. The VS2's I received are a two balanced armature two-way crossover design in "Intense Red". They came in a cleverly designed box resembling a classic tweed guitar amplifier and included the aforementioned tips, a zippered carrying case, a 1/8" to ¼" adapter, cleaning tool, Vintage Series sticker and care manual. A very professional and attractive package! The VS2's themselves were cabled with a classic two pin connector. The included cable did not have any phone mic or controls. One could easily replace it with a device capable cable if desired. I found the included cable to be virtually free from any microphonics.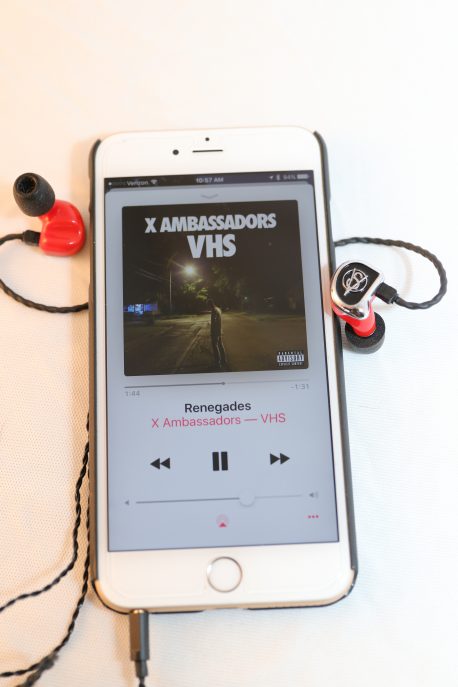 Starting out with my iPhone 6s+ I queued up X Ambassadors Renegades from their VHS album. (2015 Geffen/Interscope CD Rip) The song has a persistent bass drum driving the beat throughout the entire track. The beat was clear and firm but not boomy or distorted. Guitar work was crisp displaying correct finger on strings timbre. Backing vocals had sufficient space to create a solid soundstage. The performance had nice breadth and depth. Vocals were clear and solid. It was a nice performance close to as clear as you will get coming off an iPhone for fidelity.
Moving on to the Astell & Kern AK120mkII I selected Steely Dan's Gaucho album. Babylon Sisters (1980 MCA 24/96 AIFF) is a long time favorite with a nice array of sonic signatures. Once again, a strong bass line bloomed full driving the horns and saxophone. Horn tone was clear and bell like. The sax had the rasp it should have. Electric piano tones were on point. Background singers had their space with excellent tonality. I let the album roll on to Hey Nineteen. It was a pleasure to enjoy the space between the notes. Transitions between featured instruments was precise with each having its own room to perform. The VS2's were certainly not out of their element with a high end DAP delivering Hi-Res files.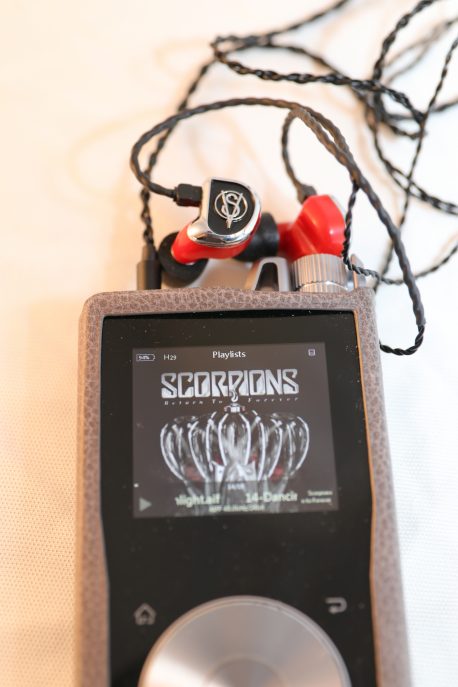 For my final listening session, I pulled out the Questyle Audio QP1r Digital Audio Player and fired up the latest Scorpions album, Return to Forever (2015 Sony Music Germany 24/96 AIFF) and I played the whole album. Delirious is one of my favorite tracks as it has an energy that makes you get up and dance. Time for air guitar. Nice power delivered with precision and a sense of fun. This hits at the heart of how I feel about the VS2's. They are not an uber expensive cutting edge in ear. They are a classic two-way done right. These are great get out of the house and select a soundtrack for your life in ears. You can wear them for hours comfortably. They will make a phone (with a headphone jack) sound just fine. They can dress up and play with the big DAP's and represent and at $399 USD they are affordable. Money left over to buy more tunes or whatever you need the extra cash for. Once you go Vintage, you may not go back!
Pros
Great classic design and Vintage 50's color selections
Outstanding fit via shell design and choice of ear tips
Lightweight and comfortable
Priced right
Cons
Two-way design can sometimes struggle with edgy percussion
Final Thoughts:
Take a talented design team led by a touring musician with pro audio chops and a keep it simple approach and you have a great buy in the Clear Tune Audio VS2's. The design is solid, appealing and made in the USA. The sound is complete with class leading performance. Wrap it up with a great price and you have a take it with you everywhere winner. Highly recommended.
Technical Specs:
Not provided. Instead Clear Tune Monitors provides an excellent tutorial on hearing loss and responsible In-Ear usage. A nice touch with important reminders that are obvious but how often do we each ignore the simple things such as turning down the player volume before starting a song?
Price $399.00 USD
www.cleartunemonitors.com