Back in 2014 I attended my first Rocky Mountain Audio Fest and met many interesting people, including Dana Robbins. Dana and I hit it off immediately. I also met Vinh Vu his partner and marketing arm for DanaCable. During the years that followed that first meeting, I became good friends with both Dana and Vinh.
Dana had a degree in electrical engineering and has a passion for music, motorcycles, and watches. Vinh is a good friend and someone I trust when it comes to high-end audio listening. Vinh's background comes from spending 23 years at Bell labs on switching systems and fiber optics.
When Hifiman introduced the HE1000 it was a revelation of transparency and sound stage in a planar ear speaker. The wide and vast soundstage made listening to studio recordings like no other planar.
I started to notice the demos Dana was conducting of the Reference Lazuli versus the stock cable of the standard HE1000. The differences were enormous. Immediately with my eyes closed and Dana switching between both cables, I always knew the Reference cable. Rich with increased transparency and more body around the musicians the inner detail retrieval was incredible especially in the upper region where most horns and triangles and cymbals live the sound was special and alive.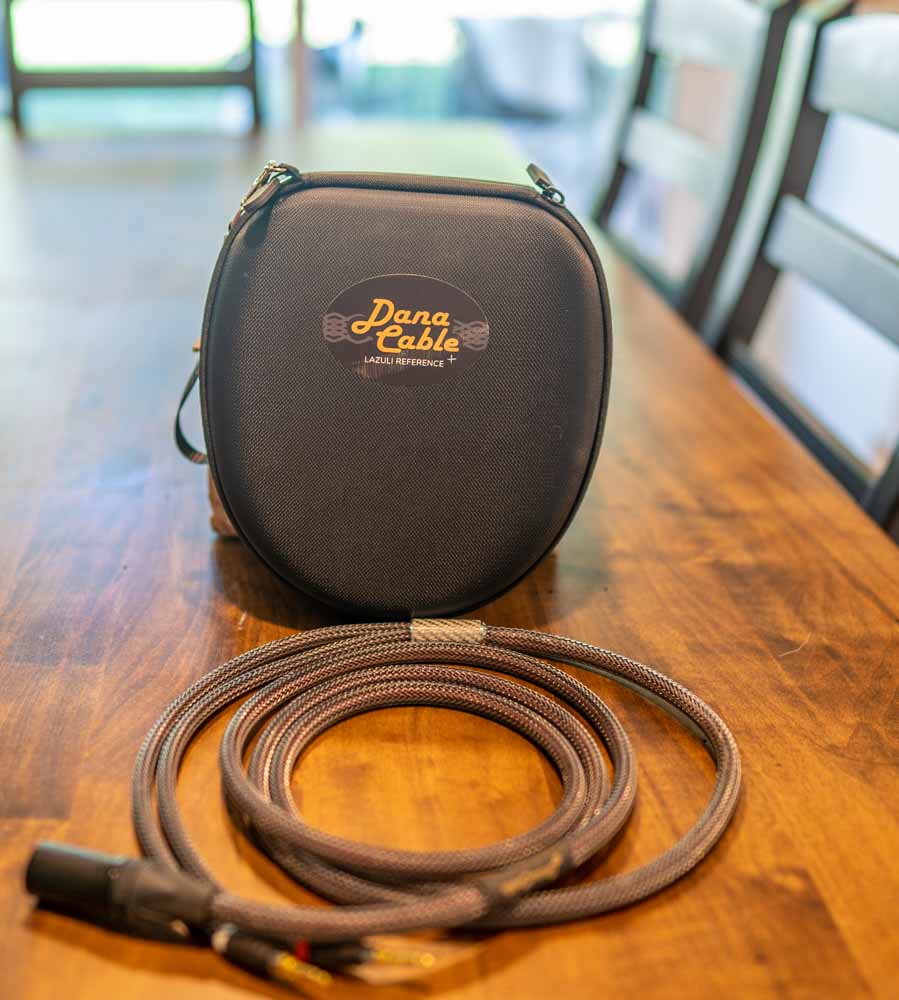 The Lazuli Reference transformed the clarity. More instrument depth with much more inner detail retrieval was being extracted with the DanaCable Reference Lazuli. We reviewed those first cables that came out and were very impressed. (Review)
The Lazuli reference has been followed up with a step-up cable the Lazuli Reference+ which adds a few silver wires into the mix. I own both the HE1000SE and the Susvara. Investing in both top-tier headphones is not a small monetary outlay, and you want to obtain the best sound quality from the units that you can get. Using top-tier amps and DAC's is important yet many overlook cables that provide the finishing touches on the system.
The Lazulli Reference Plus Cables
The Lazuli Reference+ cable is handmade by Dana Robbins. Each unit is made with copper and a touch of silver of the highest grade. The conductors are Furutech XLR for my balanced amplifiers and Furutech 1/4″ TRS for single-ended amps. You can also buy an adapter for using the balanced cable single-ended. Prices start at $1,399 for the standard 2M cable. Custom sizes are readily available as are your connectors of choice.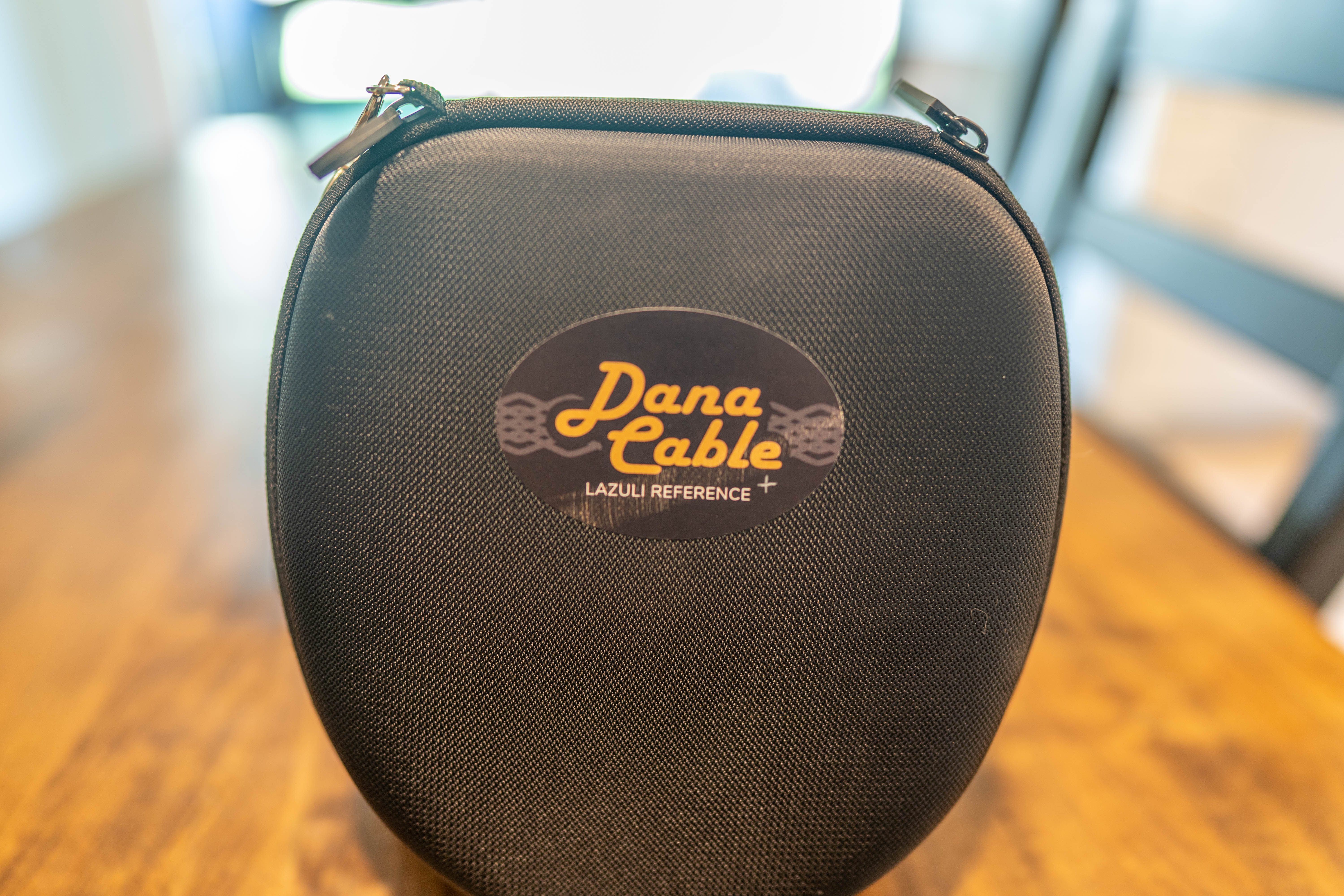 The package comes complete with a nice traveling case for your cable if you decide to take your cables on the road.
Listening sessions
Starting with a great vocal recording using the Suvarna with Alison Krause doing "Forget About It" I noticed more clarity in her vocals over my stock cable. The differences once again were not small, streaming Qubuz to my Marantz SA 10 and using Headamps GSX Mini balanced as the main components made an outstanding system for both the Hifiman HE1000 SE and the Susvara.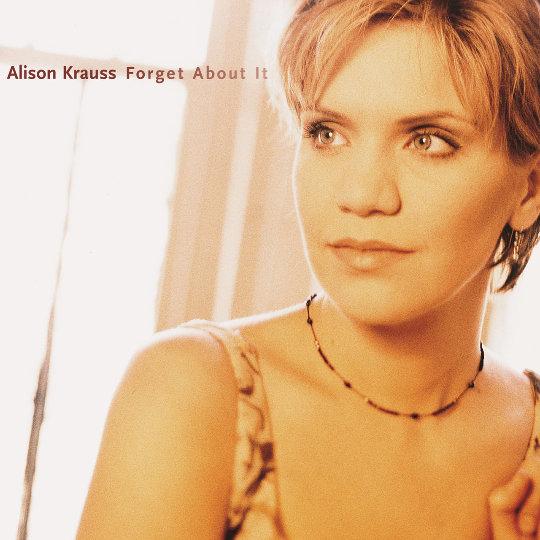 Alison's transparency was outstanding The space between her musicians was pinpoint. I could visualize her in her own space vividly. The differences were equivalent to listening through a dirty glass window with stock or an immaculate window free of gunge and grain. The angelical vocal was so enjoyable I found myself listening to the entire album. The Lazuli Reference+ was indeed special. The differences in imaging, transparency, and soundstage were in a different class entirely.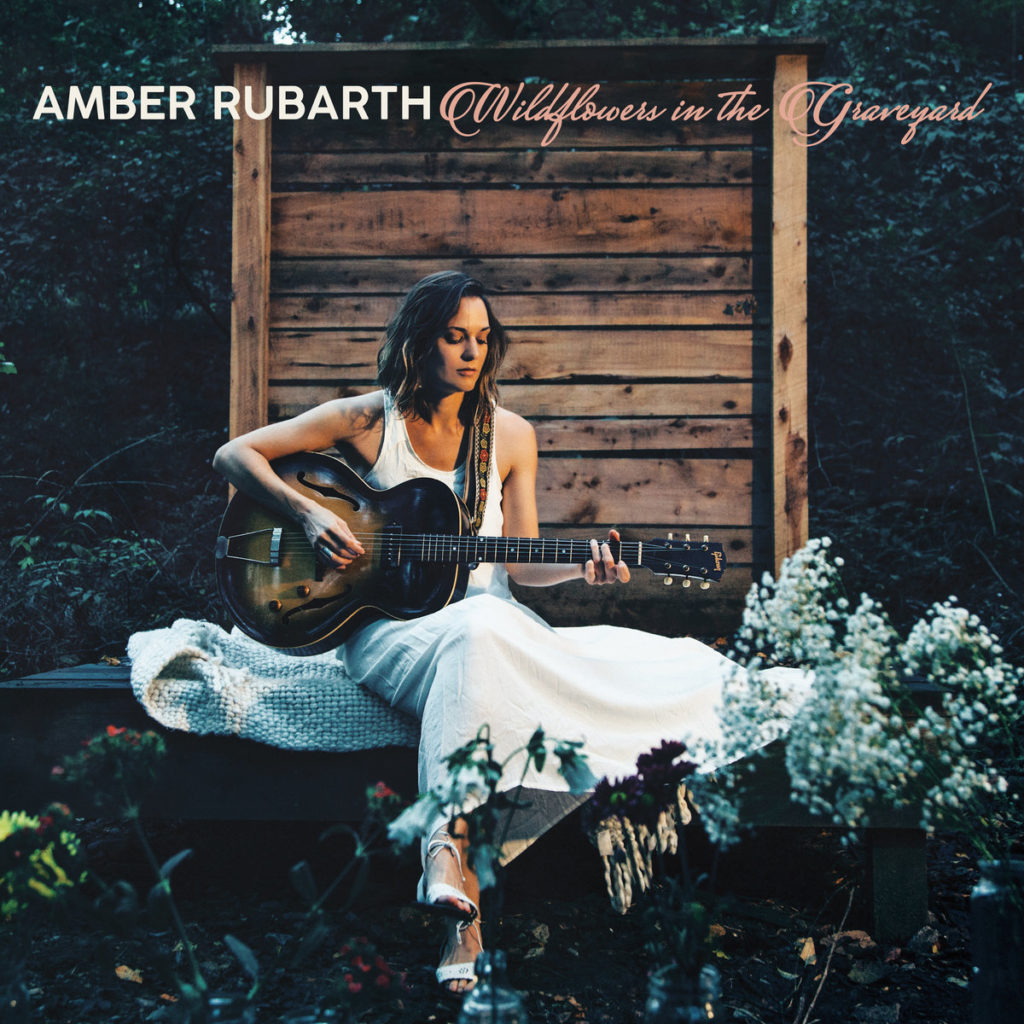 .
Amber Rubarth's vocal is more folky on her "Wild Flowers In The Graveyard" album and the presentation of her vocal was noticeably much more detailed. You need components fast enough to capture the beauty of this tune and the system with the Reference+ Lazuli always delivered outstanding clarity and made this album a terrific listening experience.
This is a hidden gem of an album. My system being thus configured never left me wanting for more. Amber's acoustic guitar was reproduced with the inner wood sound of the instrument and her hand moving over the chords and never once was I distracted or lost my focus. The sound from both headphones was exceptional once again and the headphones completely disappeared and I was treated to a live performance in my studio listening room.
Bob Marley's "Redemption Song" from his "Legend" album is an excellent male acoustic that hits your soul. Listening to Marley's lyrics took back in time and I could feel his spiritual presence while listening. The beautiful acoustic guitar and Bob's legendary vocal brought me into the wee hours of the morning. The sound was crystal clear and I could hear every lyric and felt the works going through my soul. If you want to just listen, try this system with these cables and they completely disappear. Once again imaging was wide with air and space, the sound was amazing!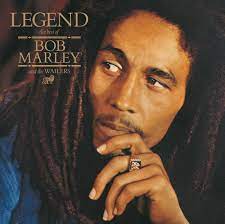 John Hiatt and the Jerry Douglas Band is a touch of bluegrass and folk. Jerry's band is in top form on "Leftover Feelings". "All the Lilacs in Ohio" is one of the tracks that showcase the band and John. The backup vocals were clearly in their own space and the dobro coming out of the left side of the stage was fast and crisp and had clarity and the decay of notes was well represented.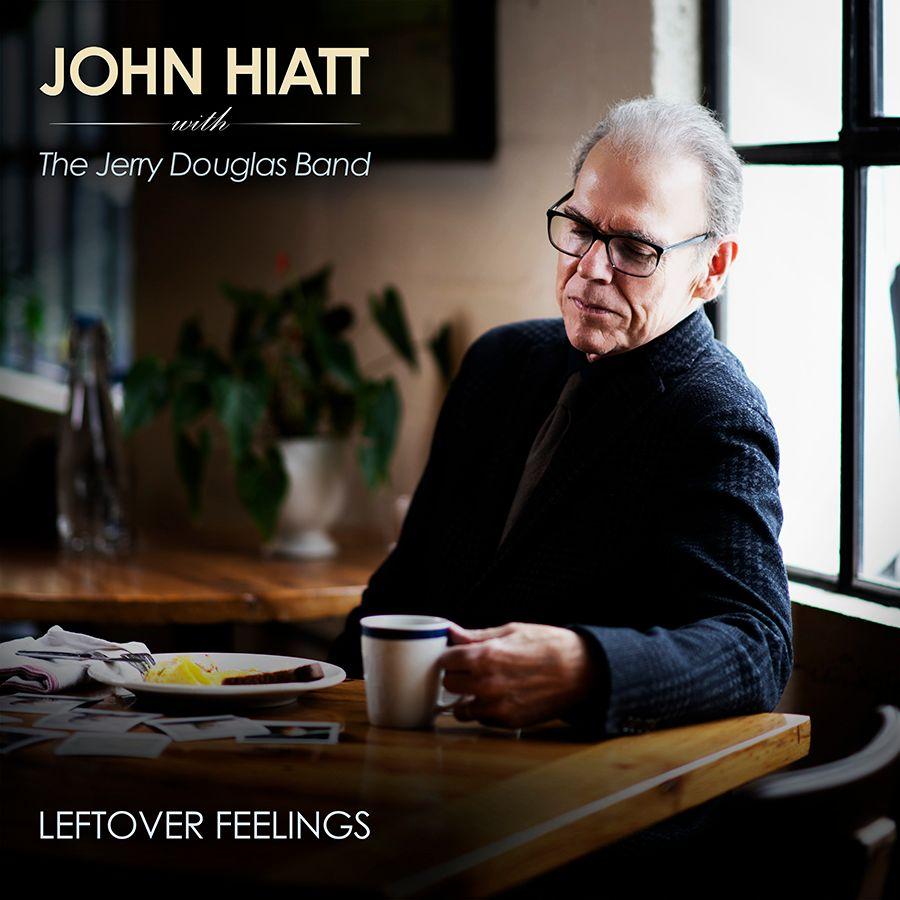 If you want the very best in imaging of a bluegrass band this album really nails speed, vocal, and imaging and lets you hear the finest Dobro player in the world. The Jerry Douglas Band with John Hiatt and were in synch on this terrific album. One of the finest bluegrass albums I've heard and the playing was exceptional, and the Reference+ rose to the occasion and performed flawlessly.
Conclusion
Dana Robbins' new Lazuli Reference Plus is a terrific cable that will get the most out of your headphone listening experience. Spending up to $6000 on reference headphones deserves the best components you can afford to get the best-performance you deserve. After all, you want to hear everything the product is capable of producing.
Cable enthusiasts who appreciate more dynamic presentations with the utmost lifelike sound should listen to the Lazuli Reference+ and experience what you have been missing from your stock cables.
Dana has created a cable that will give you big a step up in performance from their Reference line with only a slight increase in cost. If you are listening to reference headphones contact Vinh Vu and ask for a demo on these amazing new cables and maybe you'll get as excited as I did.
I promise it is like hearing your headphones for the first time. Available for all Focal, Audeze, Dan Clark Audio (MrSpeakers), Meze, and Hifiman headphones. DanaCable's Lazuli Reference+ has a permanent place in my home system and that is the highest recommendation I could give by buying them.
Top-tier products that are hand-made are not inexpensive but the Lazuli Reference+ gets it right and needs to be heard to be appreciated. A serious contender for accessory of the year and gets my highest recommendation for enthusiasts who want to hear everything their transducer can produce. Highly Recommended.
Price: $1,399.00 – $1,899.00
Manufacturer's Website: danacables.com, clarissonaudio.com